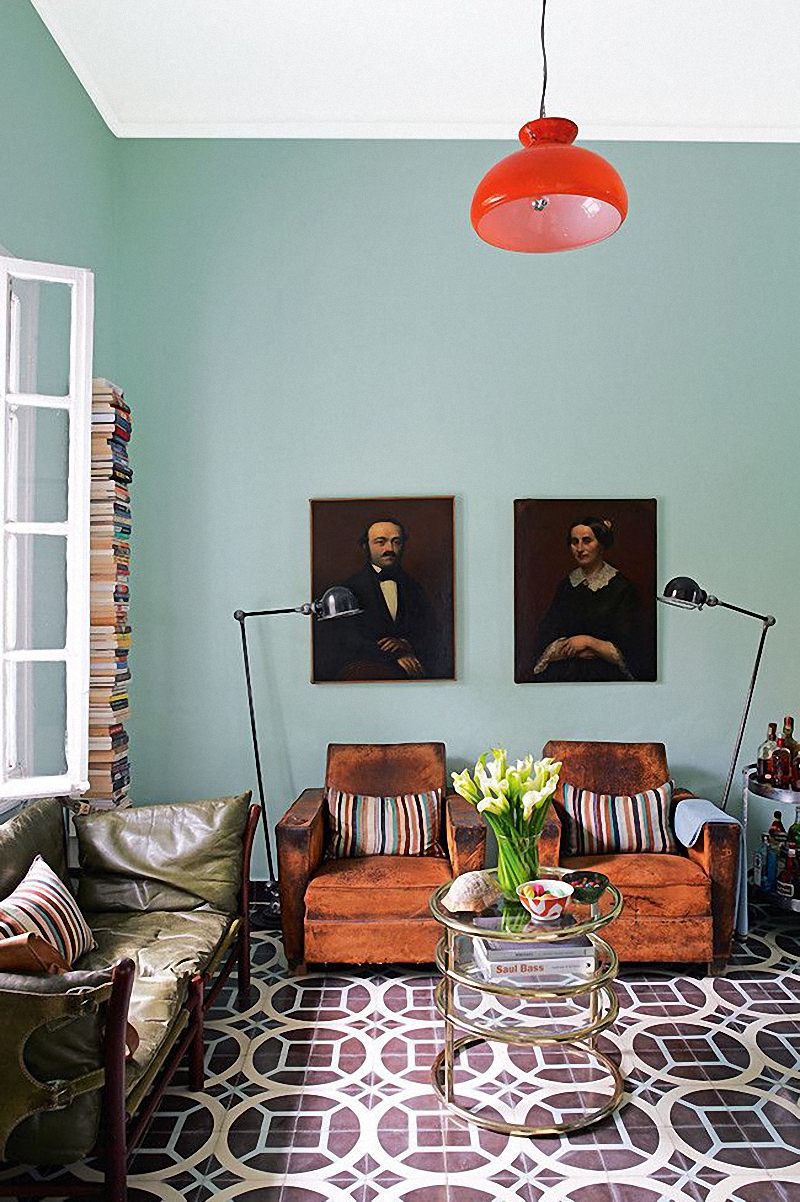 Hey Interior Design aficionados! If you read this blog once in a while, or follow me on social media, you know that I have been working on the One Room Challenge situation – the challenge for bloggers that Linda from Calling it Home hosts twice a year.
I almost didn't enter this time because how could I possibly make the time (and the money) to change one of the many rooms at my place that need fixing! Then I came out with the brilliant idea of focusing on a vignette of my living room. A space that is in desperate need of an upgrade. (Here is Week 1 and Week 2 of the challenge).
Paint will be my main tool (I am creating a mural, in case you didn't know), but, in the mix, I also need (WANT, HAVE TO HAVE) vintage articles, because life is soulless without history and a room is sad without at least one vintage piece – although, in my book, you need more like 20 or 30.
I went to the Rose Bowl last week in search of goodies. Why is this flea market SO AWESOME!?? Every corner has a beauty. Every stand has something worth stopping for. It fills my soul with vintage happiness. I will be writing a post about it soon because I have been to the Rose Bowl so many freaking times, I might as well write a post about it, don't you think? Stay tuned. Useless to say, the trip was VERY successful and I bought my share of unique, crazy, gorgeous things, because I am a thing hoarder.
But then, perusing my Pinterest feed and my older posts, I found some amazing ideas and decor that I want to try to emulate.  The image above this post is one of them. Here is the other one (BTW, if you don't follow my Pinterest account, please do so here! I am working hard on getting my stats and followers up on that app. It might just work. We will see):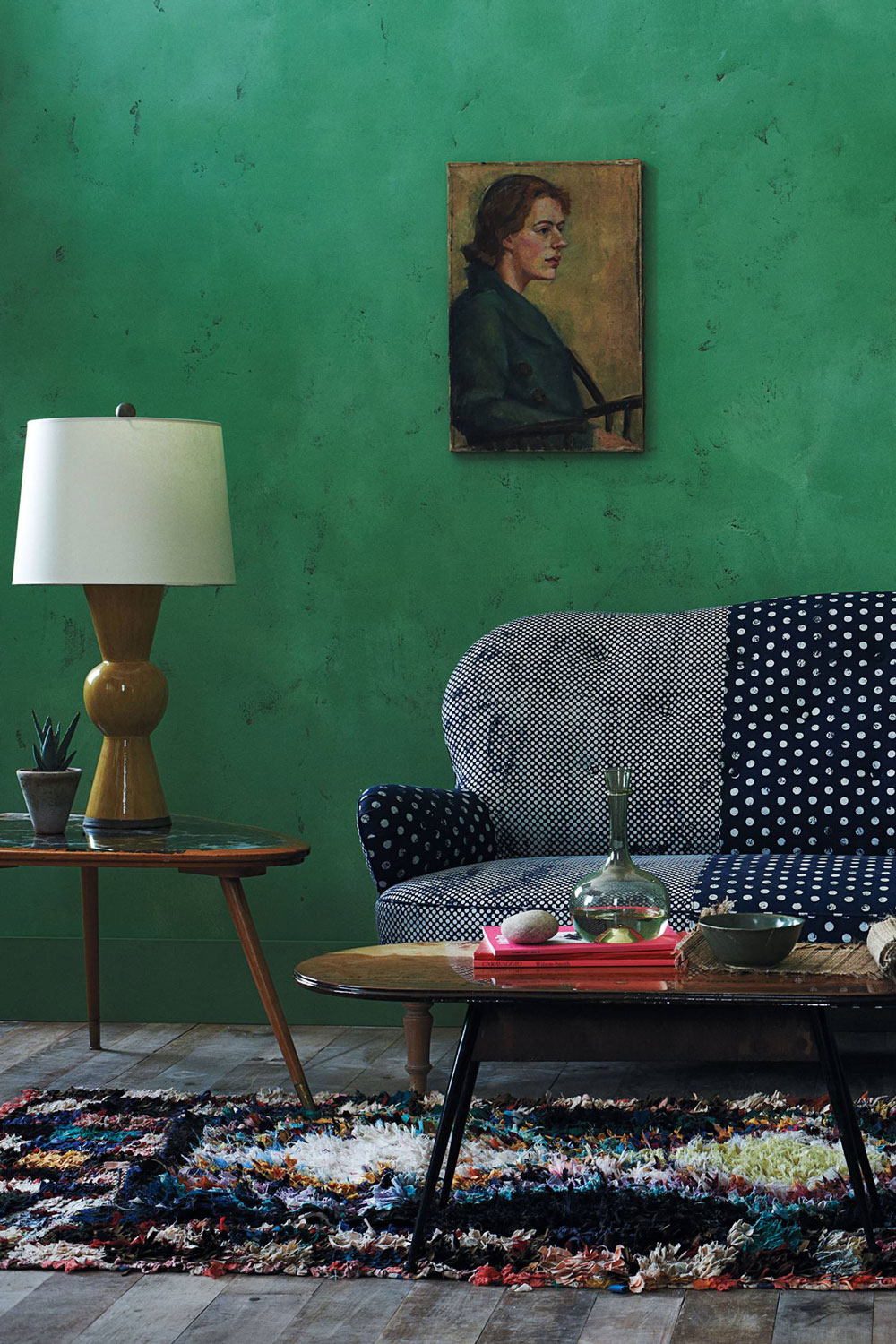 Seeing these photos has given me the idea of hanging old vintage portraits in front of the mural. Which ones you might ask?
A couple of months ago, I got these two painting from my dad. They have been in our family for as long as I can remember.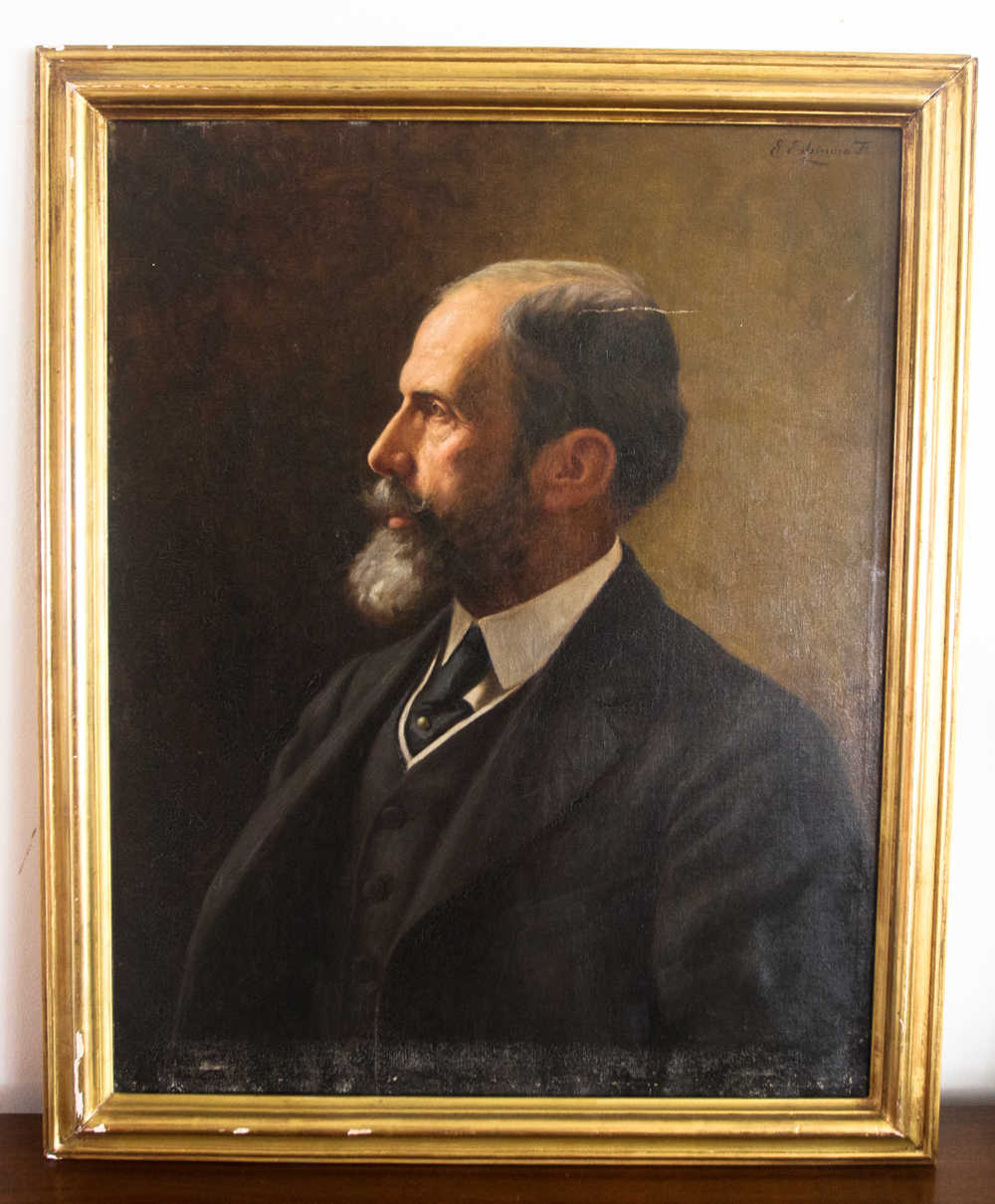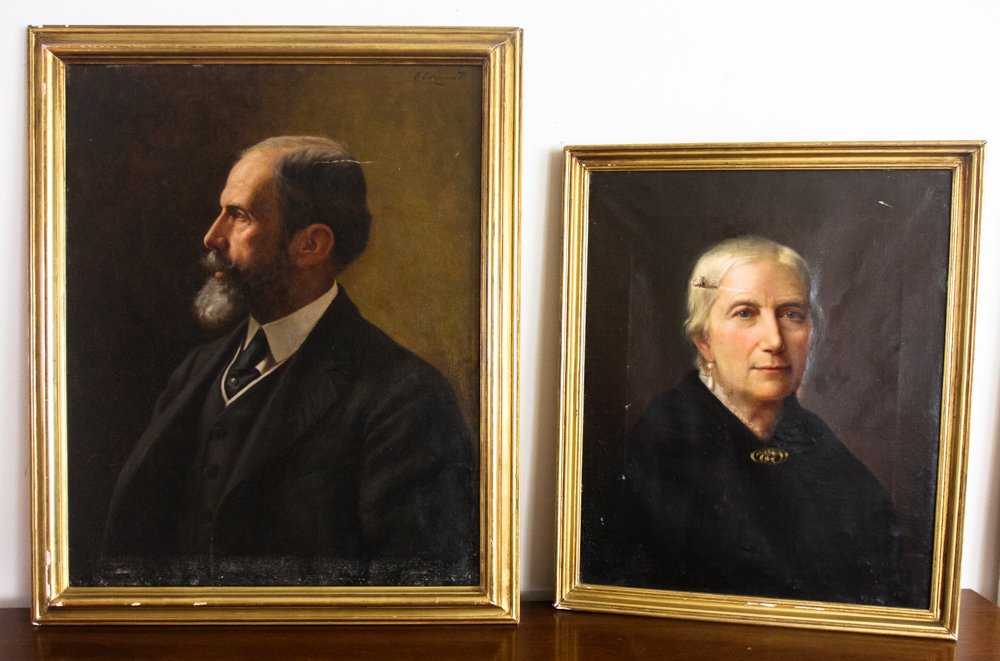 They are not in perfect condition, but they are PERFECT in my heart! And living room! I want to place them in front of the mural, in some strategic spot that stresses the dichotomy between old and modern. and that shows the awesomeness of seeing two opposites in the same space. It is unpredictable and risky. Let's see if it works!
Other pieces I am considering using are the following (all of them purchased through long years of thrifting and shifting)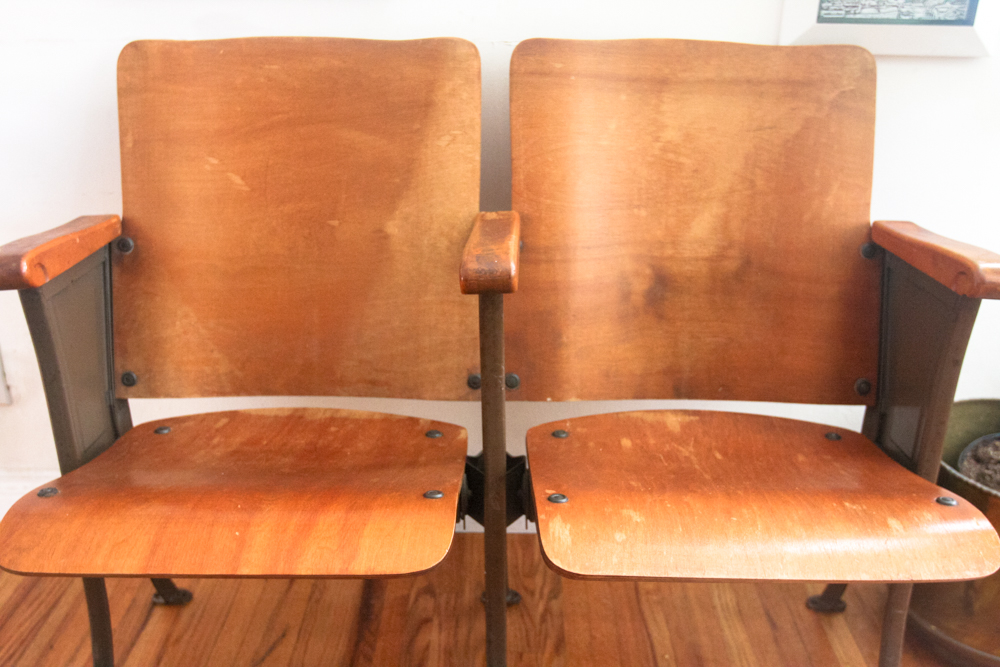 These theater chairs are close to my heart because George got them for me as a Christmas gift. They are the best gift anybody has ever given me, which is a little bit weird to say because George is not the best gift giver, but with these ones he got a million points that will serve him for years to come. I wonder if I should finish them again, though. Probably yes, don't you think?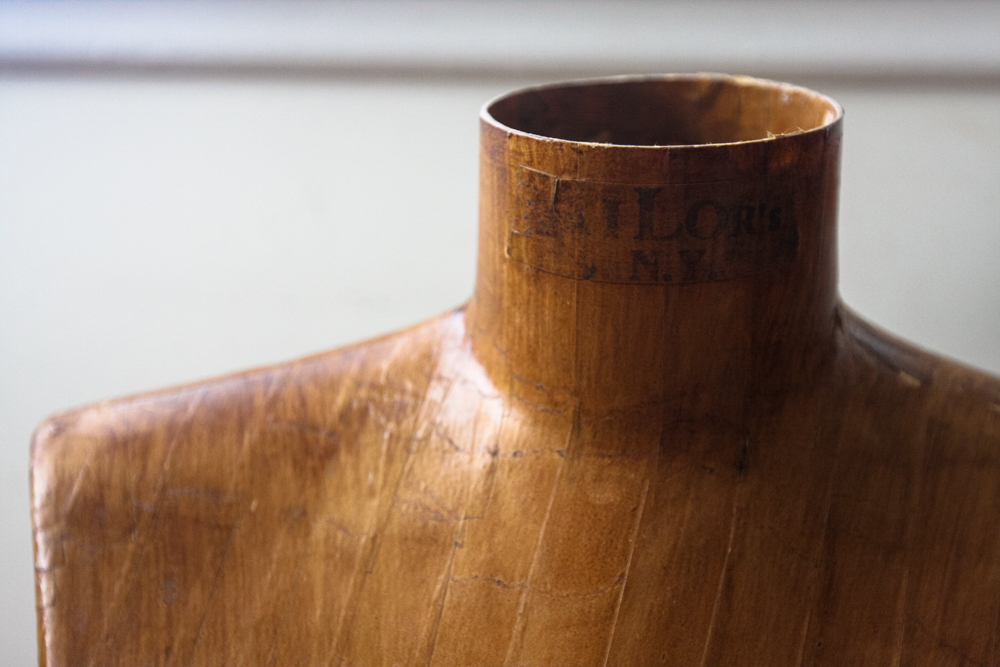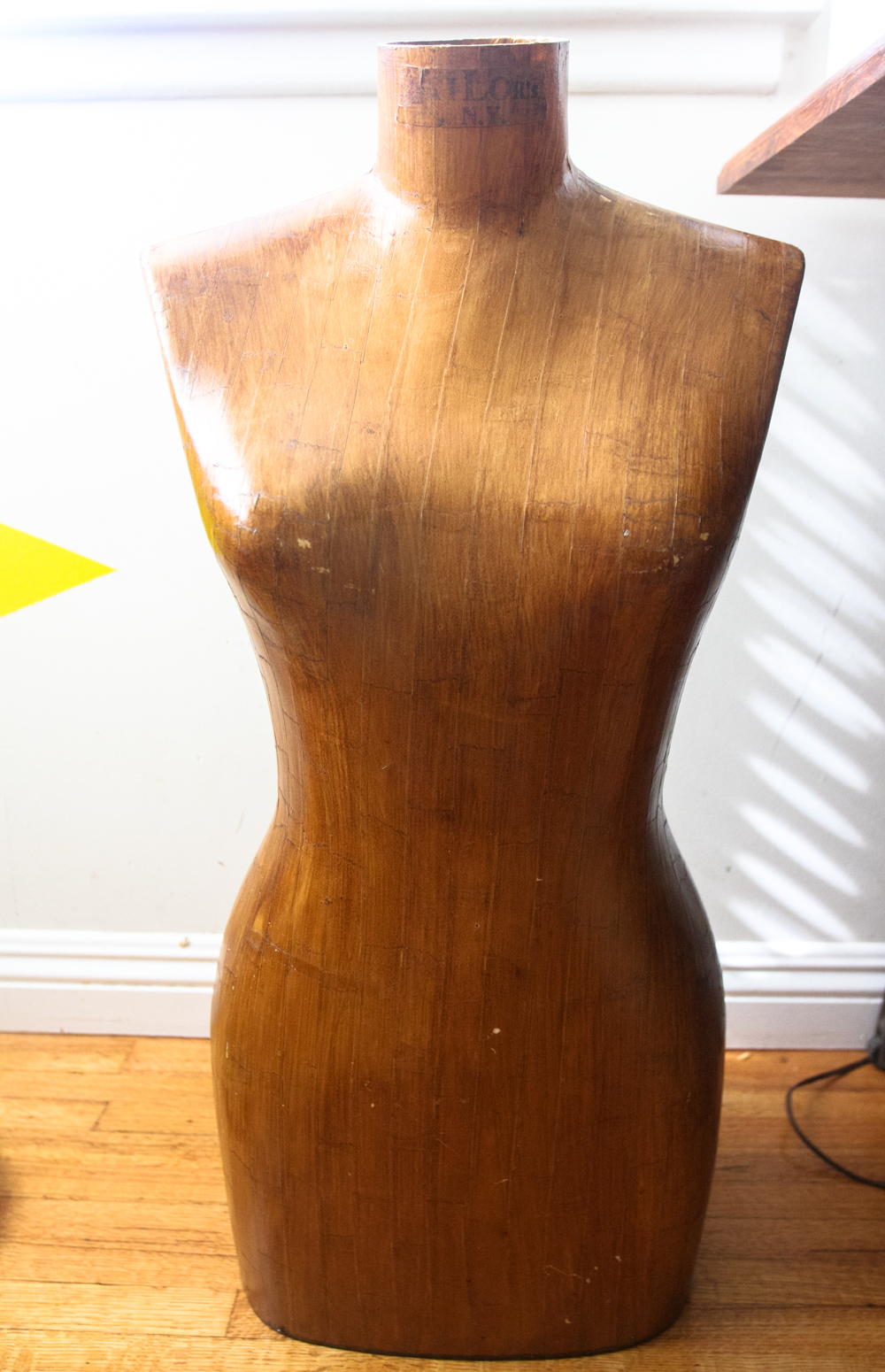 This vintage mannequin is something else, don't you think? I saw it at a thrift store and RUN for it… I NEEDED TO HAVE IT. I asked for the price, then requested a discount, paid for it, and left the establishment with a grin. This is NOT how most of my trips to thrift stores go. Usually, they are a humongous disappointment, but not that time my friends, not that time.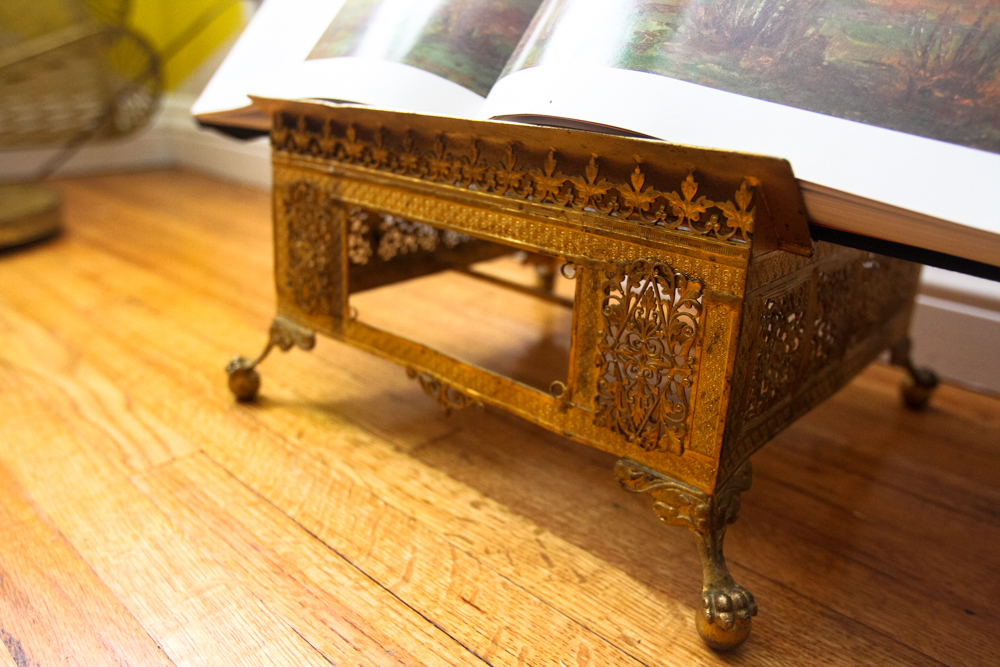 This lectern also comes via my daddy.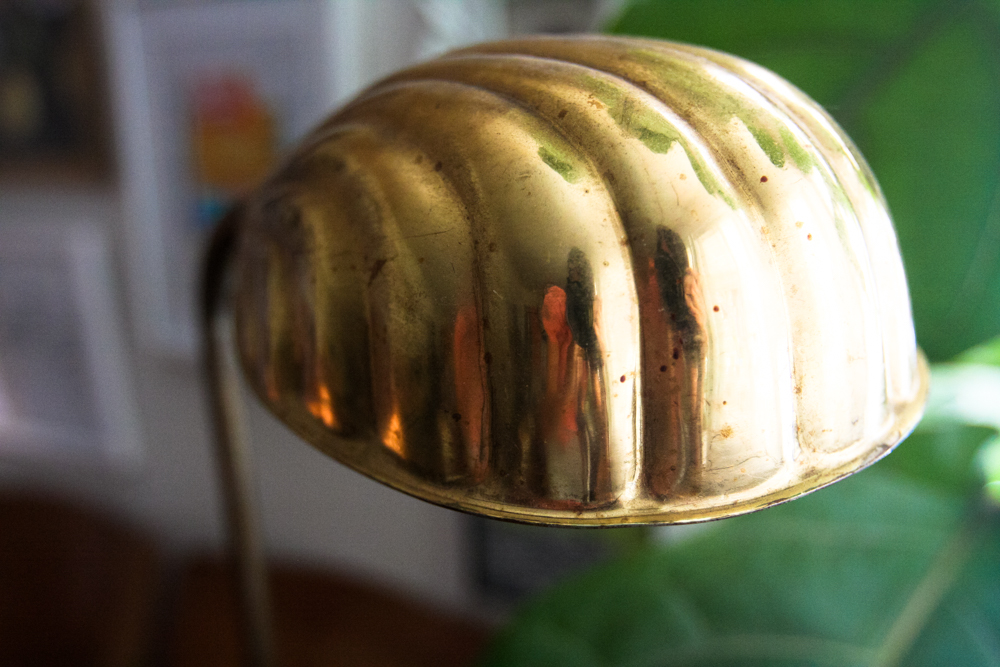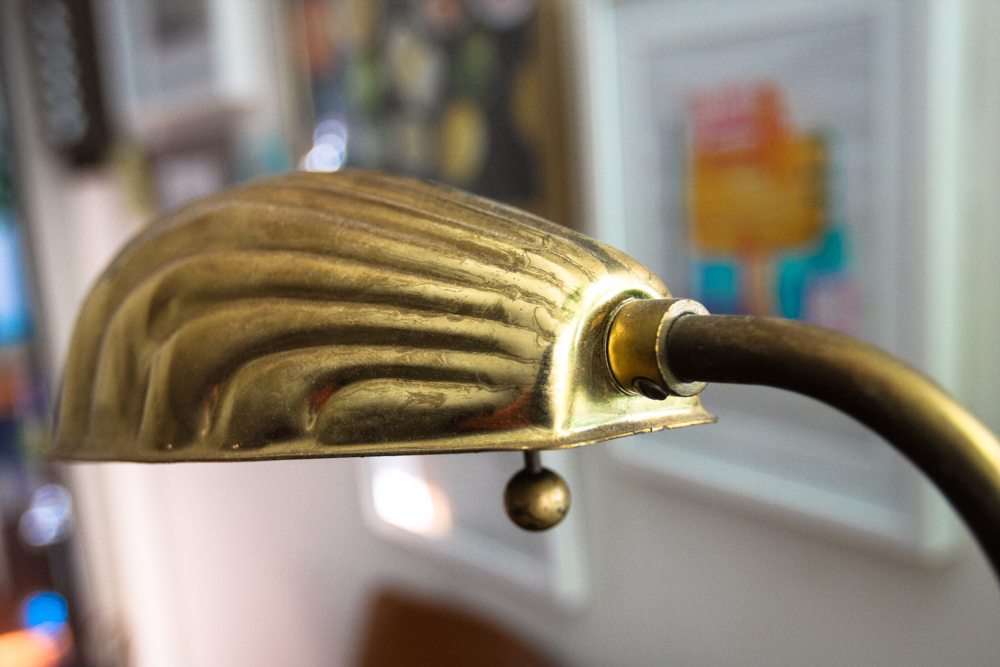 This lamp was $15 at a thrift store. It didn't work when I bought it but my personal handyman fixed it. I really like it. It can be adjusted to different heights and it has that cute knob to turn it on. It is from the 60s or 70s.
This weekend I am going to finalize the design for the mural and will start painting soon. Wish me luck and wisdom.
Thanks for stopping by! I really appreciate it.
Image 1 via Carla Aston/ Image 2 via Anthropologie
https://jestcafe.com/wp-content/uploads/2016/10/vintage-portraits-inspiration.jpg
1202
800
Mila
https://jestcafe.com/wp-content/uploads/2017/08/Jest-Cafe-about-design.jpg
Mila
2016-10-19 21:22:54
2016-10-20 16:42:02
One Room Challenge - Week 3 - Vintage Decor