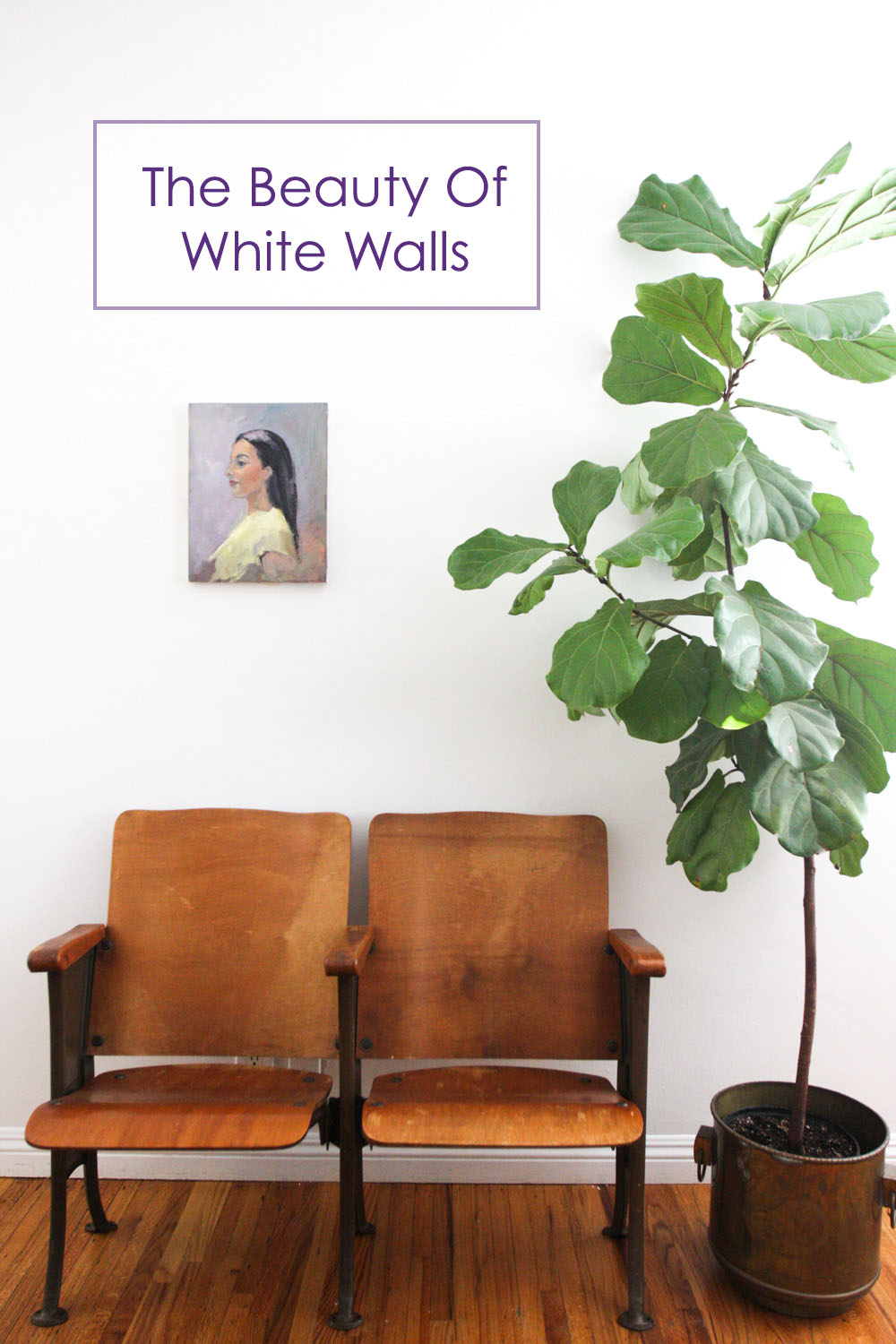 (Note to future self: Do NOT participate in the Fall One Room Challenge ever again, unless you have a clear plan and timeline. If you happen to make this mistake, Halloween and other Holiday events will be extremely stressful because, how could you possibly: hang spooky decorations, figure out the custome situation, host carving pumpkin parties, attend parades and carnivals, buy enough candy, AND be emotionally available, while having your attention diluted in the pressure of re-decorating a room of your house? Not possible, future Mila, not possible.)
On that note, we made a LOT of progress this week on the One Room Challenge– while my kids suffered major sugar crush breakdowns. Here is what we have been up to during the last couple of weeks:
Week 1 – Week 2 – Week 3 – Week 4
This week (Wk 5) our main push was to paint the walls of the living room. We used Decorator's White from Benjamin Moore and it made such a difference.
Our living room is small – 240 sq ft – but gets a decent amount of light during the afternoon.
As a way of opening and brightening it up, I decided to paint the walls true white. Off-white wasn't working for this space because it gave it a dull and dirty look, plus, walls and molding needed to be freshen up.
The result is beautiful because of its simplicity. I like it so much I am considering not adding art or anything else to the walls… -Whaaat?! I almost believed that for a second! -Who am I kidding??? If you follow this blog or my Instagram account, you know color is my thing and minimalism is NOT my thing, but I am so tempted to leave the white walls as is.
My house is small and any extra space and openness is addictive. Now, four days after painting, I still haven't added much decor yet. When you see the photos below, you will know why.
I did go on a photo frenzy though. I took many pictures of my vintage pieces in front of the white background because they all looked gorgeous.
Take a look at how the room has improved already: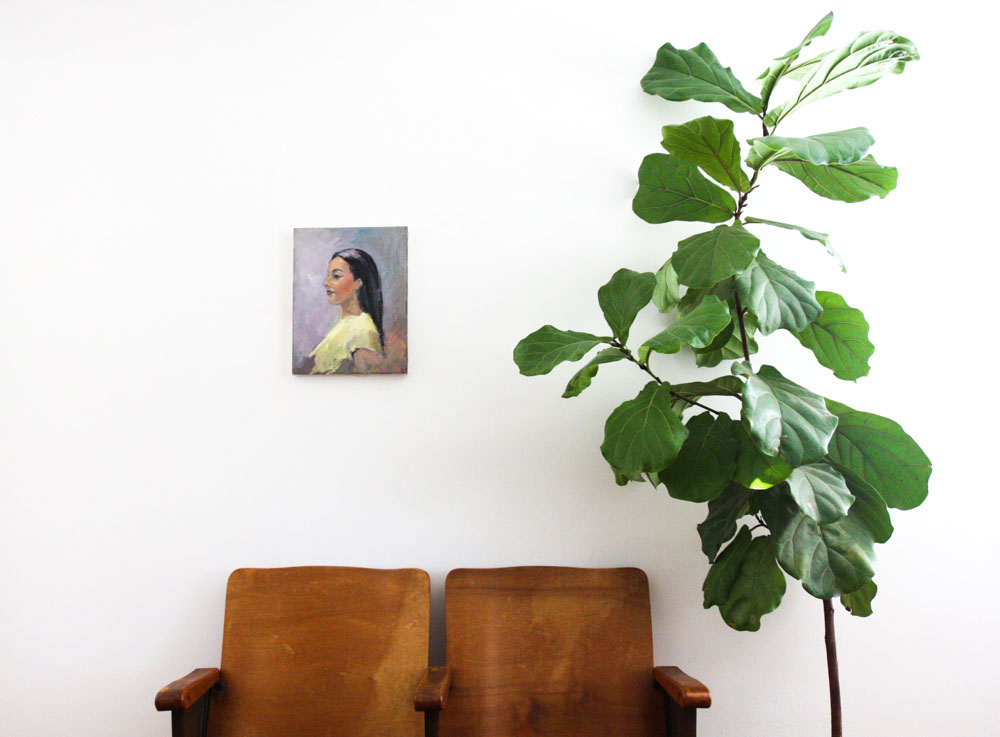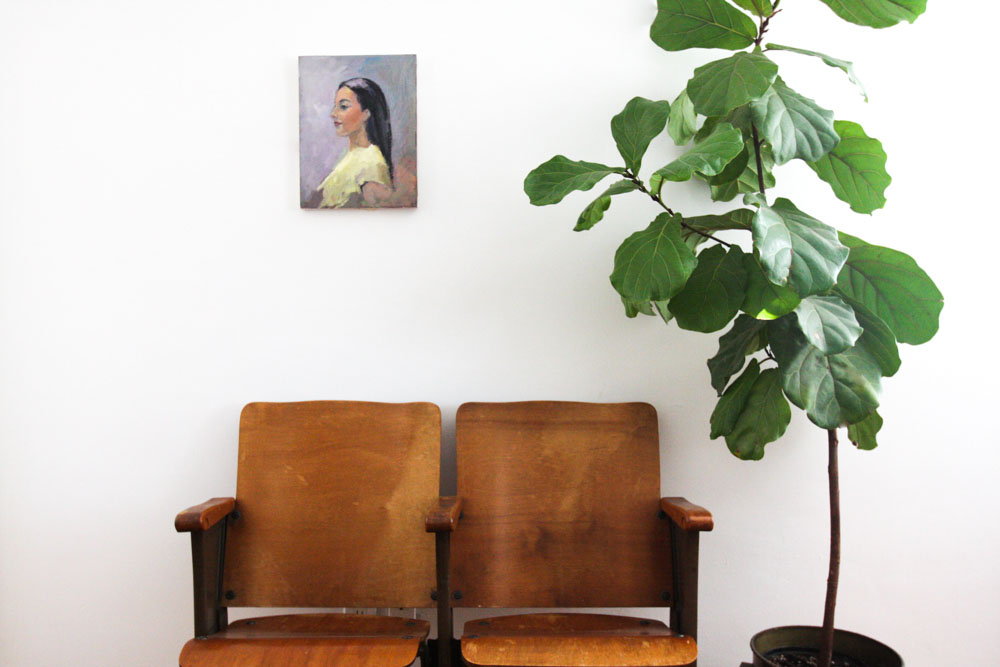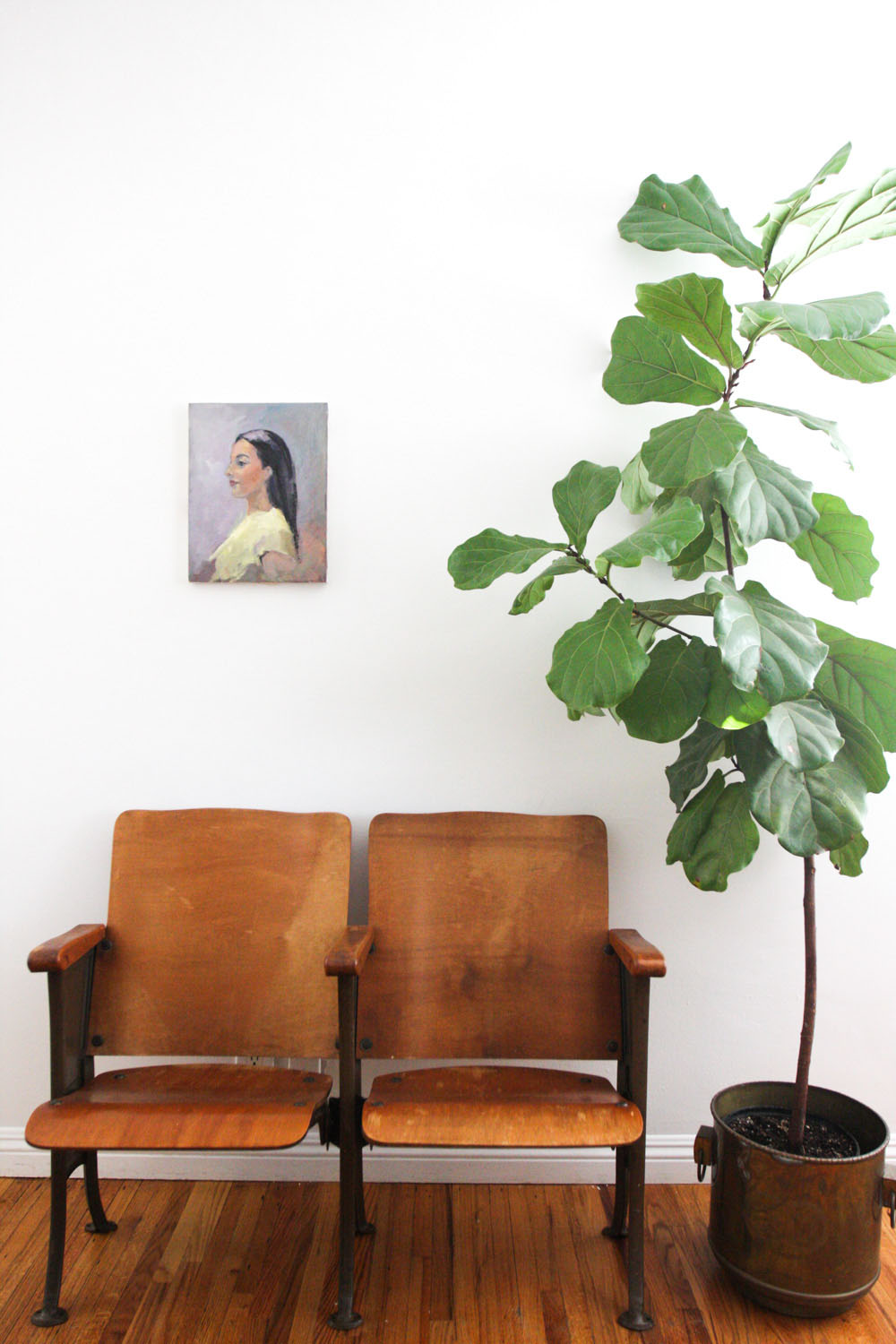 As a reminder, here is a before picture of the same space: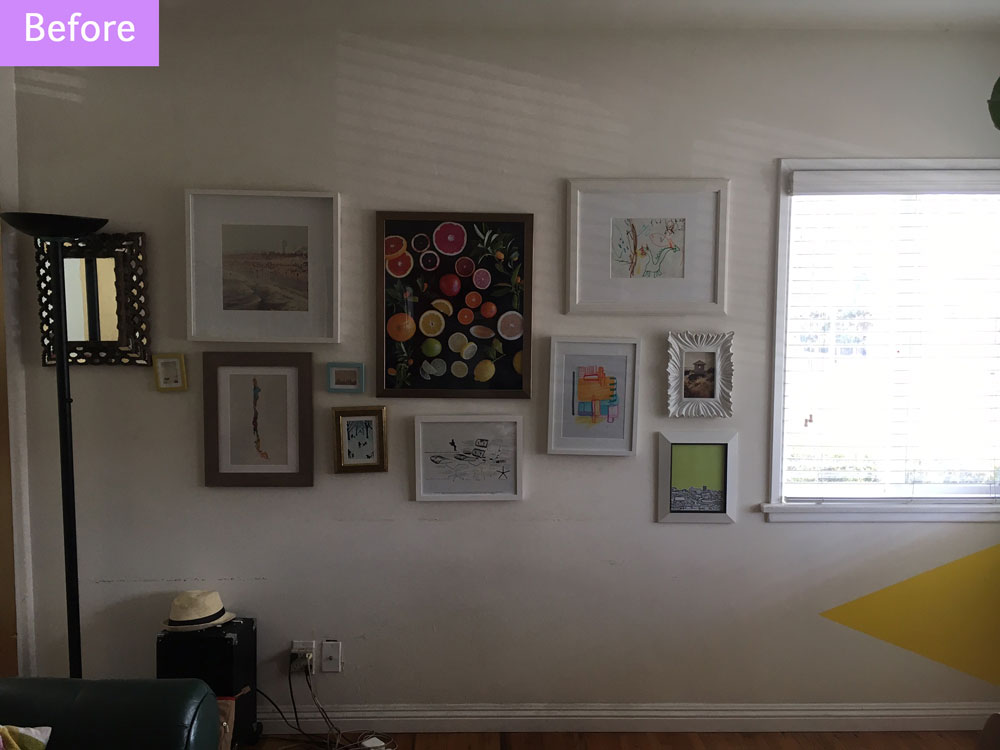 Here are other photos of art in front of the white walls because, why not??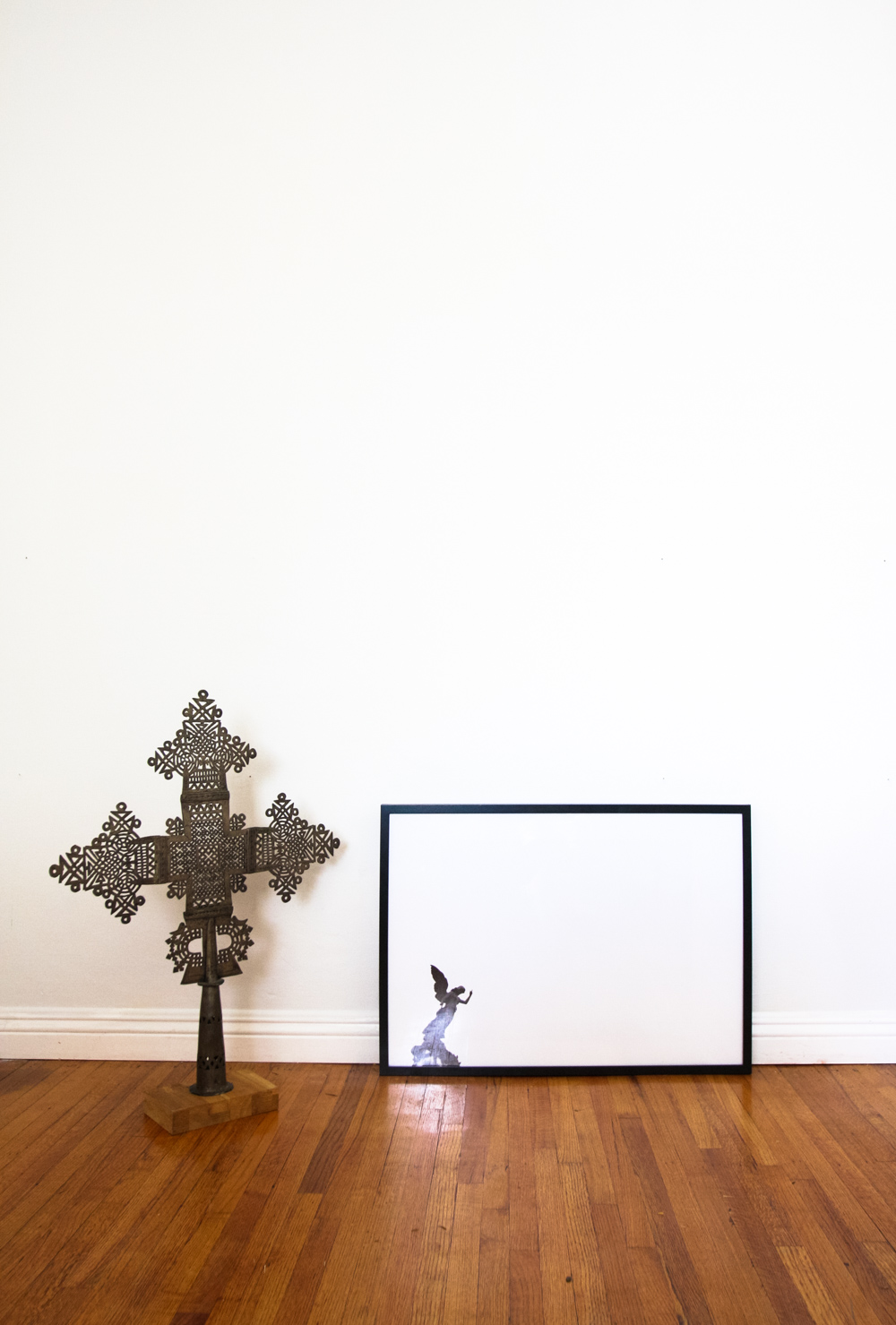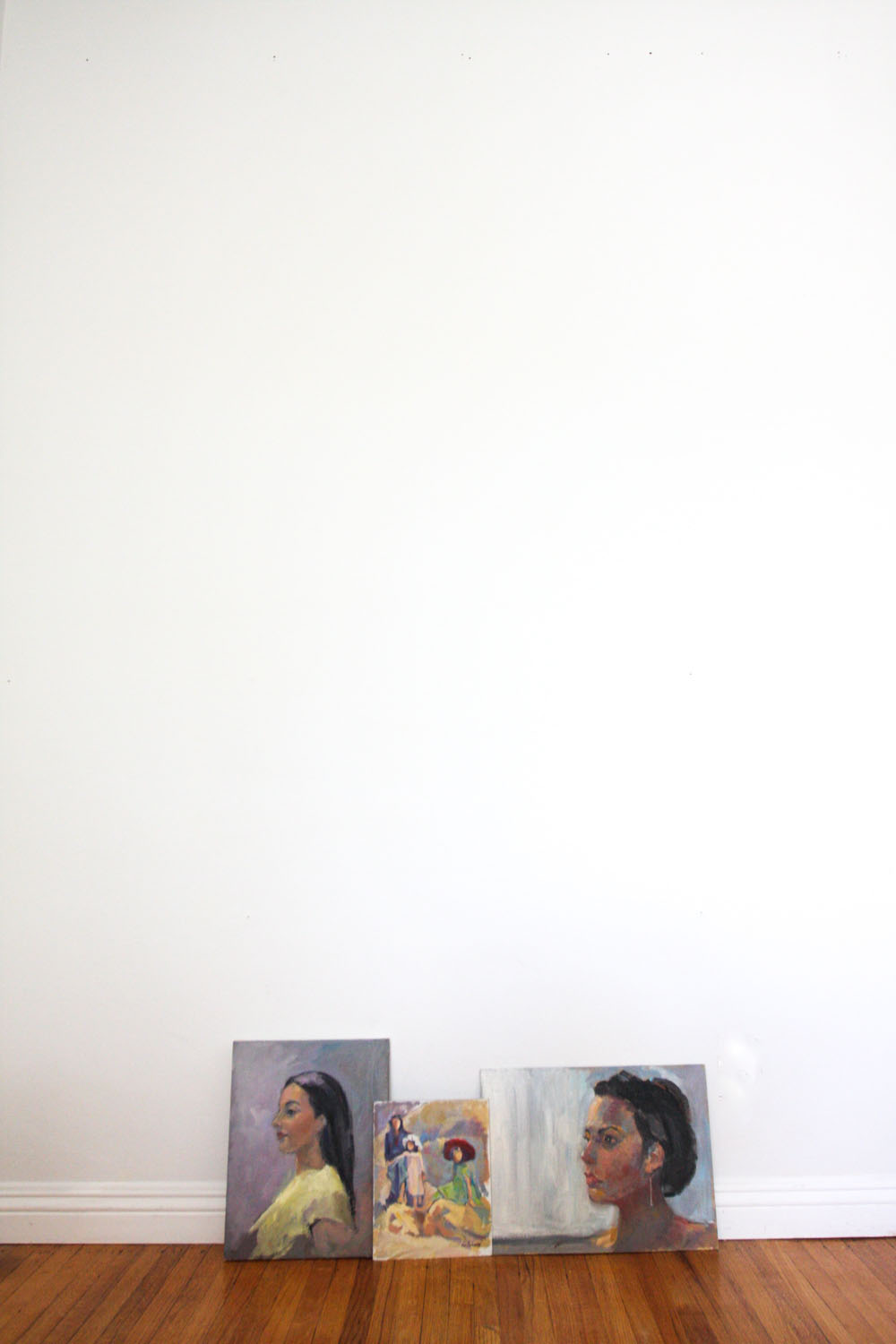 At the other side of the living room we built a bookshelf. We bought all the same materials that we used for the shelves for the One Room Challenge on April. I sprayed the metallic parts with gold paint and it looks really cute. I was very happy with the result, but, something in me wants to leave the shelves empty and clean, as they are right now, don't you think? Here is a photo: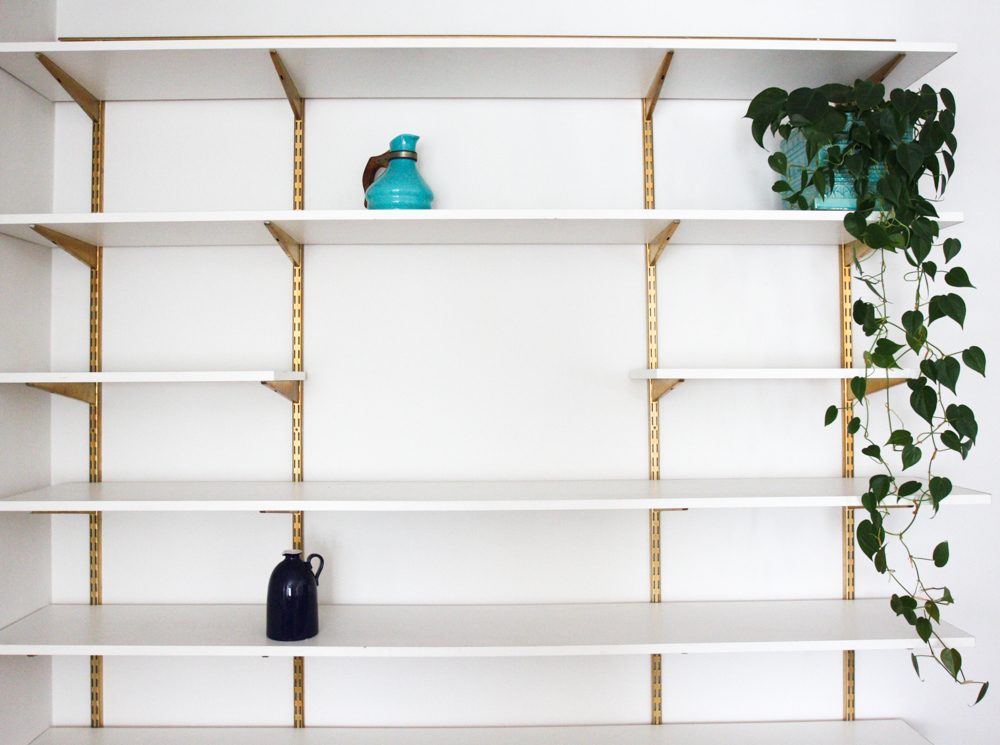 OK, that is all I have for you today. Next week is the big reveal. Hopefully you will like what you see! Thanks for stopping by.
https://jestcafe.com/wp-content/uploads/2016/11/One-Room-challenge-Week-5-white-walls-12.jpg
1500
1000
Mila
https://jestcafe.com/wp-content/uploads/2017/08/Jest-Cafe-about-design.jpg
Mila
2016-11-02 21:49:44
2016-11-07 18:24:22
One Room Challenge - Week 5 - The Beauty Of White Walls