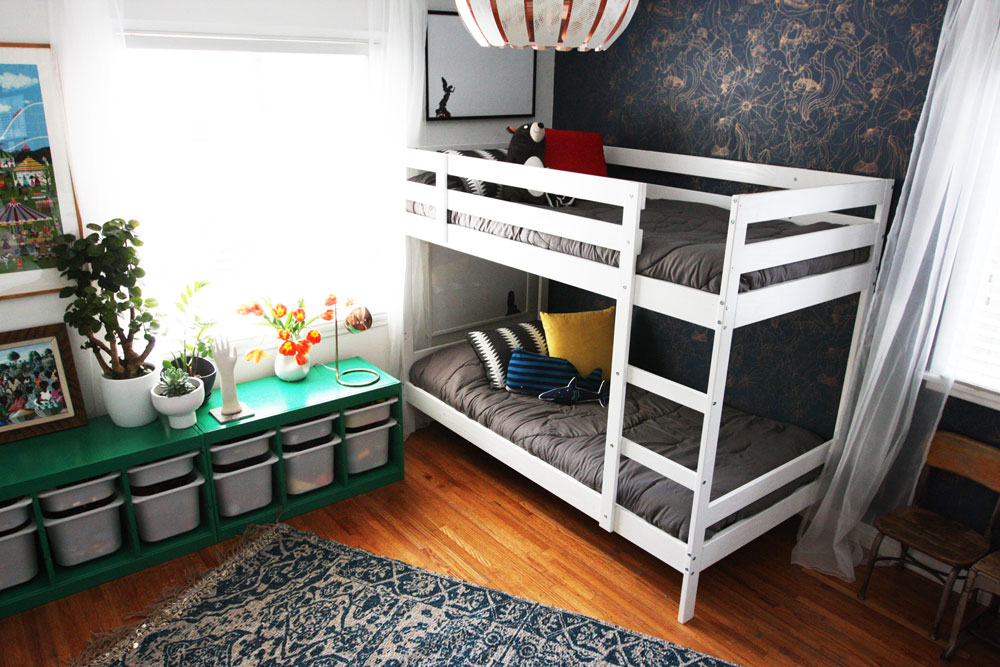 The One Room Challenge is here!
Don't know if to get excited or terrified.
Here are the basics: Linda from Calling it Home hosts this challenge twice a year. It lasts 6 weeks and a lot of bloggers participate. It is a great opportunity to meet others (via the cyber universe) and share ideas.
I wasn't sure I wanted to participate this time. Participating back in April was a LOT of work and very expensive. It is not easy to re-do a whole room in a budget. You might remember I decorated my kids' room. The final result is in the photo above. For more details about that, click here.
OK, so, what to do? My living room needs a major change, but I can't spend a bunch of money replacing everything that needs to be replaced so, what about changing just some of it? A whole corner if you will.
And, how to do it in a budget? I want something that strikes you as soon as you see it and makes me (you) very, very happy. Thank goodness I have the perfect solution: paint.
If you follow this blog or if you follow me through social media (if you don't, please do! Here are my links to my Instagram, Pinterest, Facebook, and Twitter accounts), you know that I have posting a lot about murals lately.
Why? I have seen photos in design magazines that have made me jump with excitement after seeing the potential of paint for decorating. Let's take a look at my inspirational photos.
INSPIRATION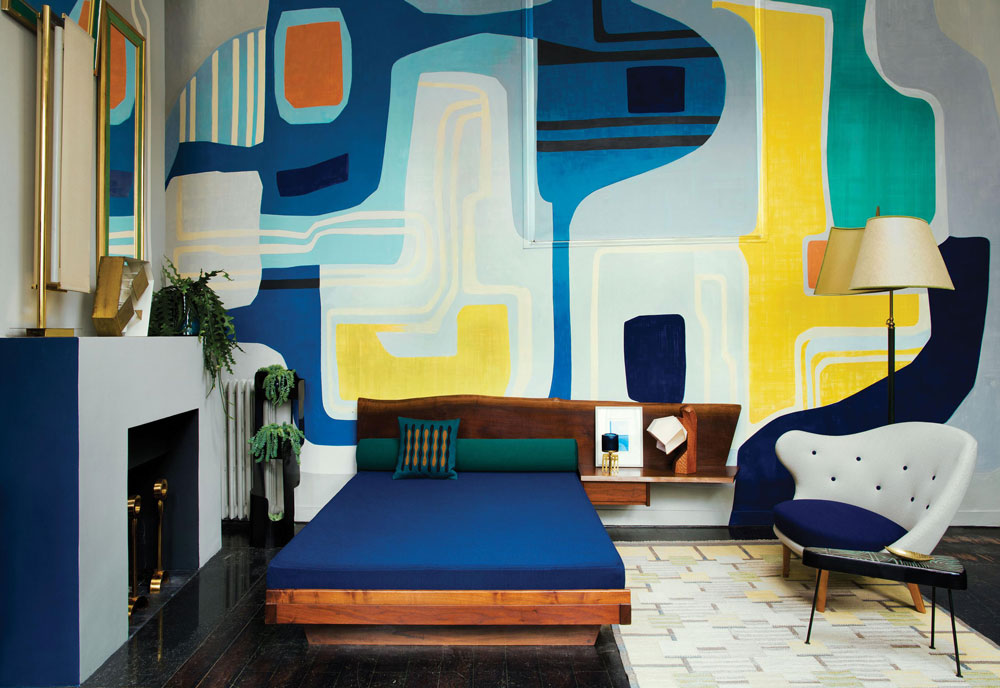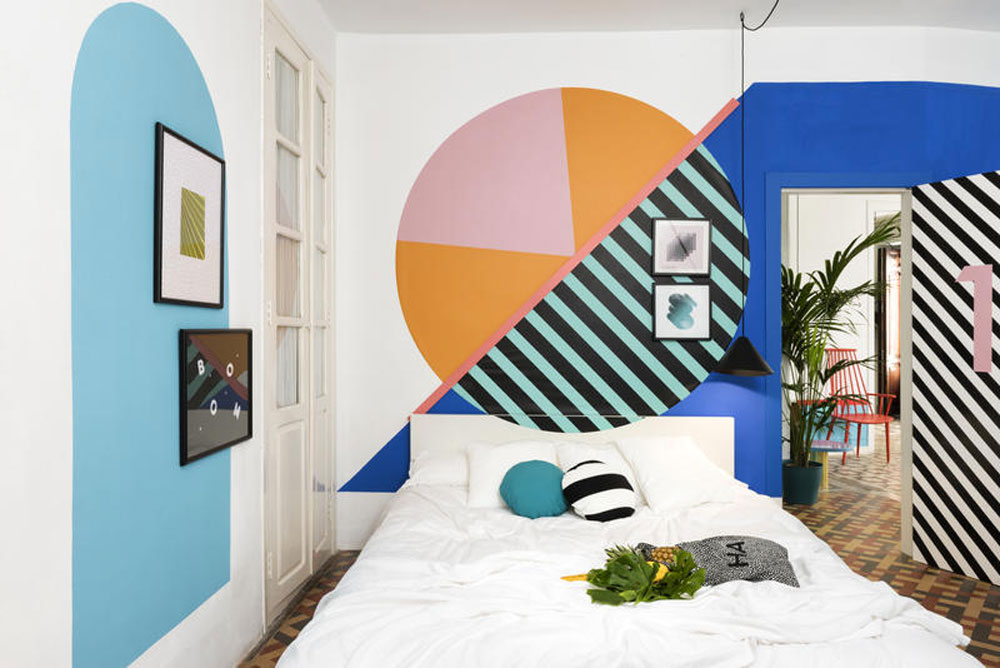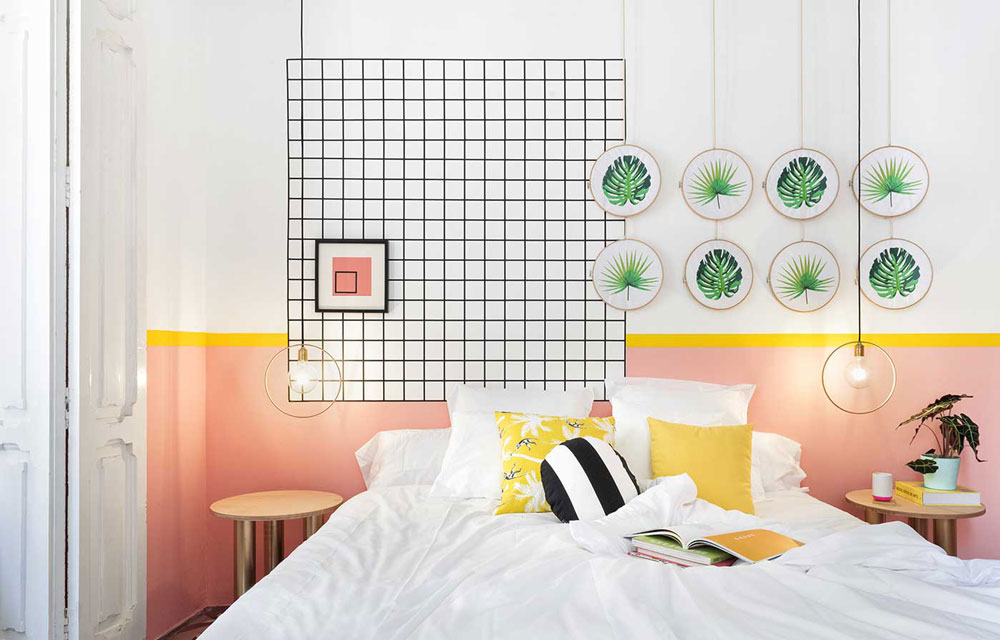 Aren't all of these beautiful?
Here is a photo of something that is NOT beautiful: my living room.
BEFORE PHOTOS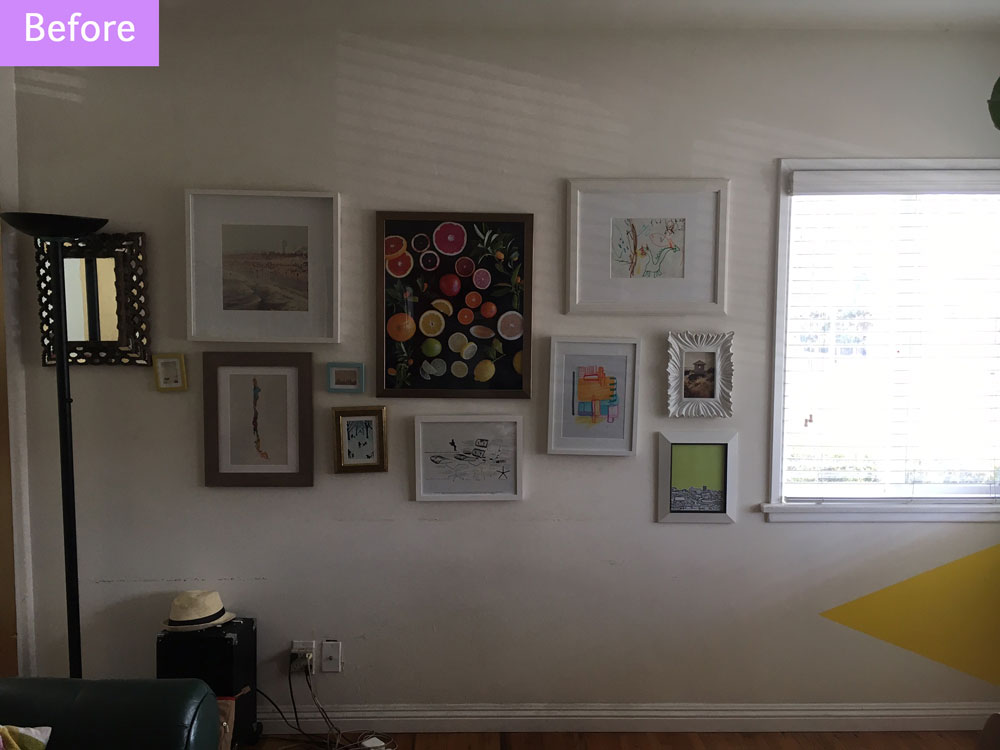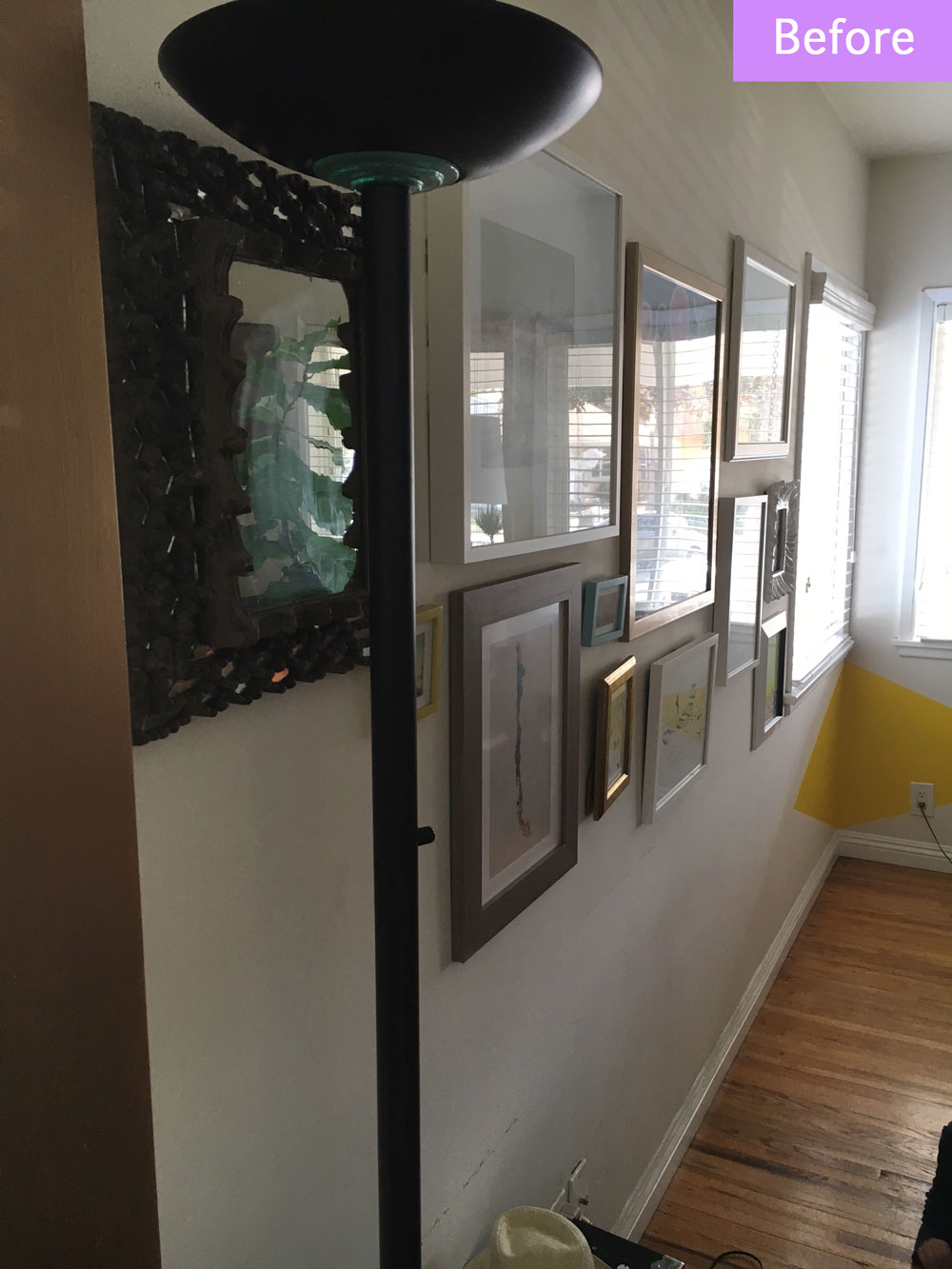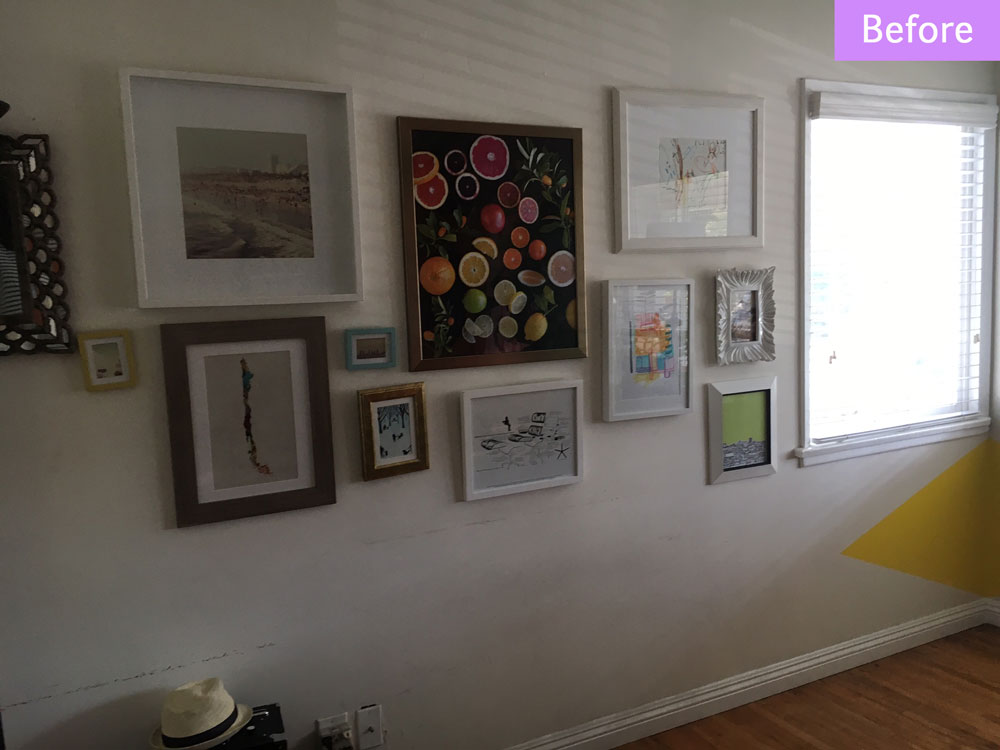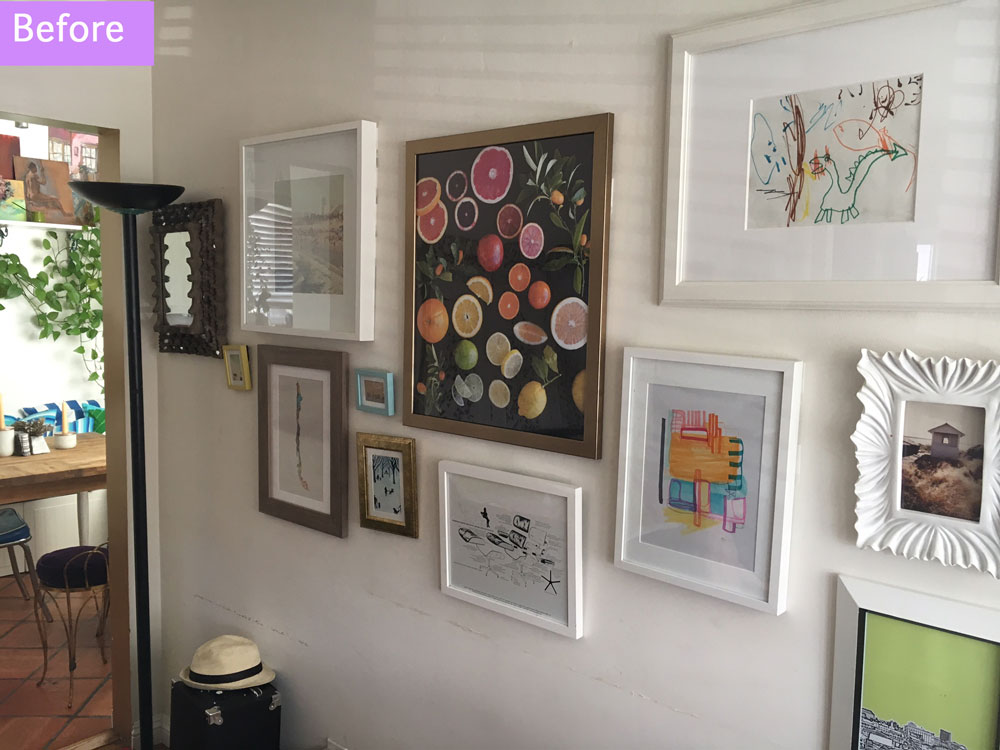 Everything about these photos scream boring, don't you think? Well, by the end of this challenge, hopefully, this wall will be screaming greatness, sophistication, and happiness. Let's see if I can pull it off.
Here is Week 2
You are welcome to follow along. There is a sign up form in the right side bar of this post or at the bottom. Also, make sure you check out all other participants. There are some great things happening out there!

https://jestcafe.com/wp-content/uploads/2016/09/jestcafe.com-florence-lopez1.jpg
688
1000
Mila
https://jestcafe.com/wp-content/uploads/2017/08/Jest-Cafe-about-design.jpg
Mila
2016-10-05 20:49:24
2016-10-13 17:34:10
One Room Challenge - Our Living Room