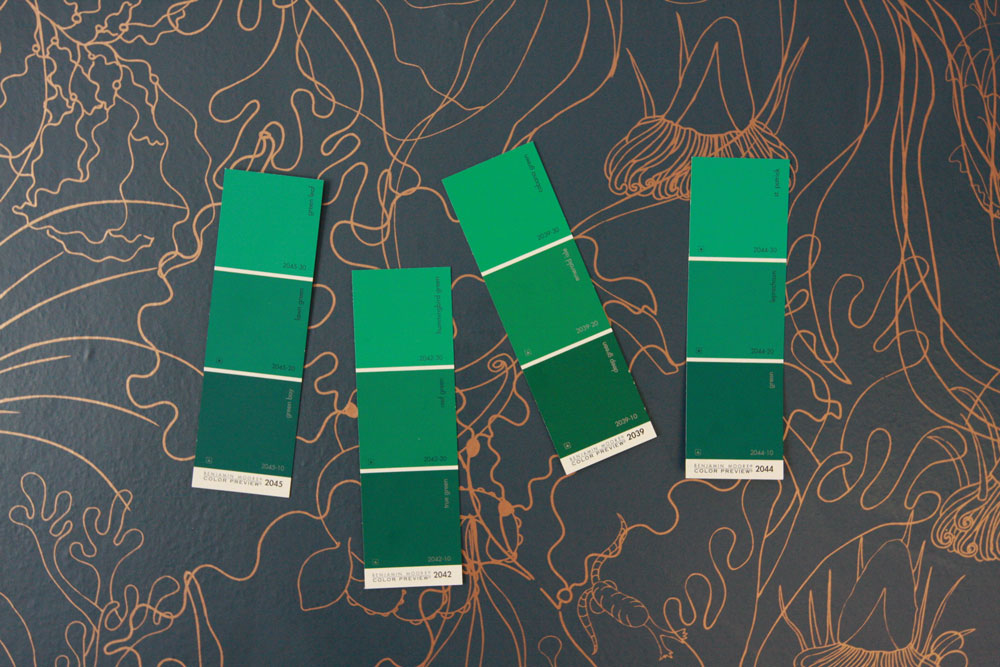 This week, for the One Room Challenge, I had to make decisions about color for the bunk beds and storage units to organize the kids' toys.
1) Storage units – As I mentioned in this post, I decided to buy Ikea furniture. If you buy furniture with pine finish, it is very easy to paint, unlike other IKEA finishes.  I bought two TROFAST storage units and tried deciding on a color later. I wanted a dark green, and I was deciding between Lawn Green or  Emerald Isle from Benjamin Moore. In the middle of this process, I saw this post from Justina Blakeney. Can you believe the coincidence? THE day I was trying to make this decision she posted that. Well, people, I believe in signs from life, and this was obviously one so I had to go with Emerald Isle. No regrets!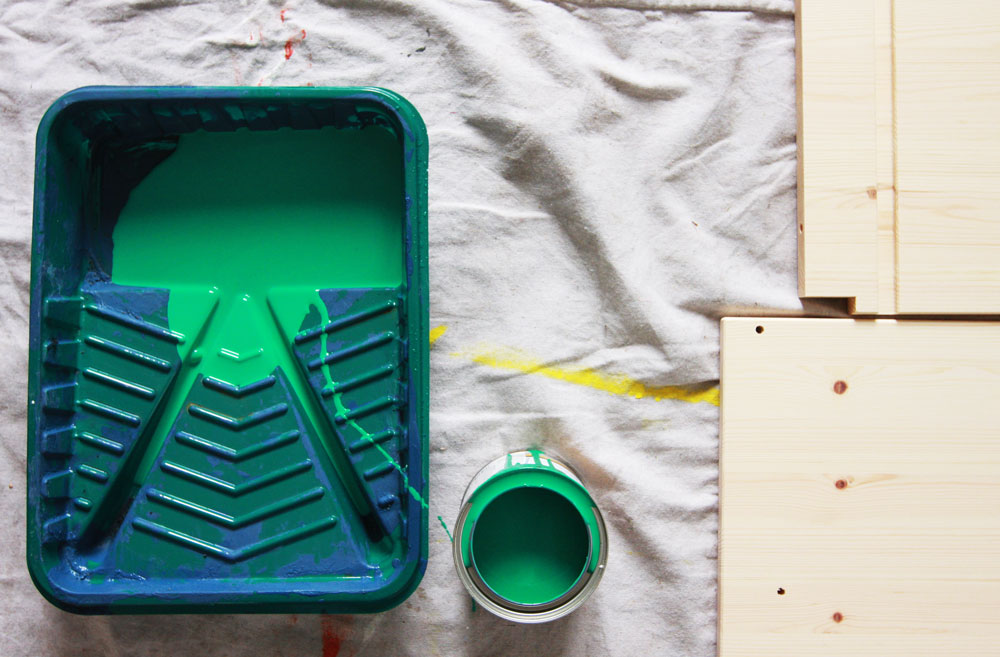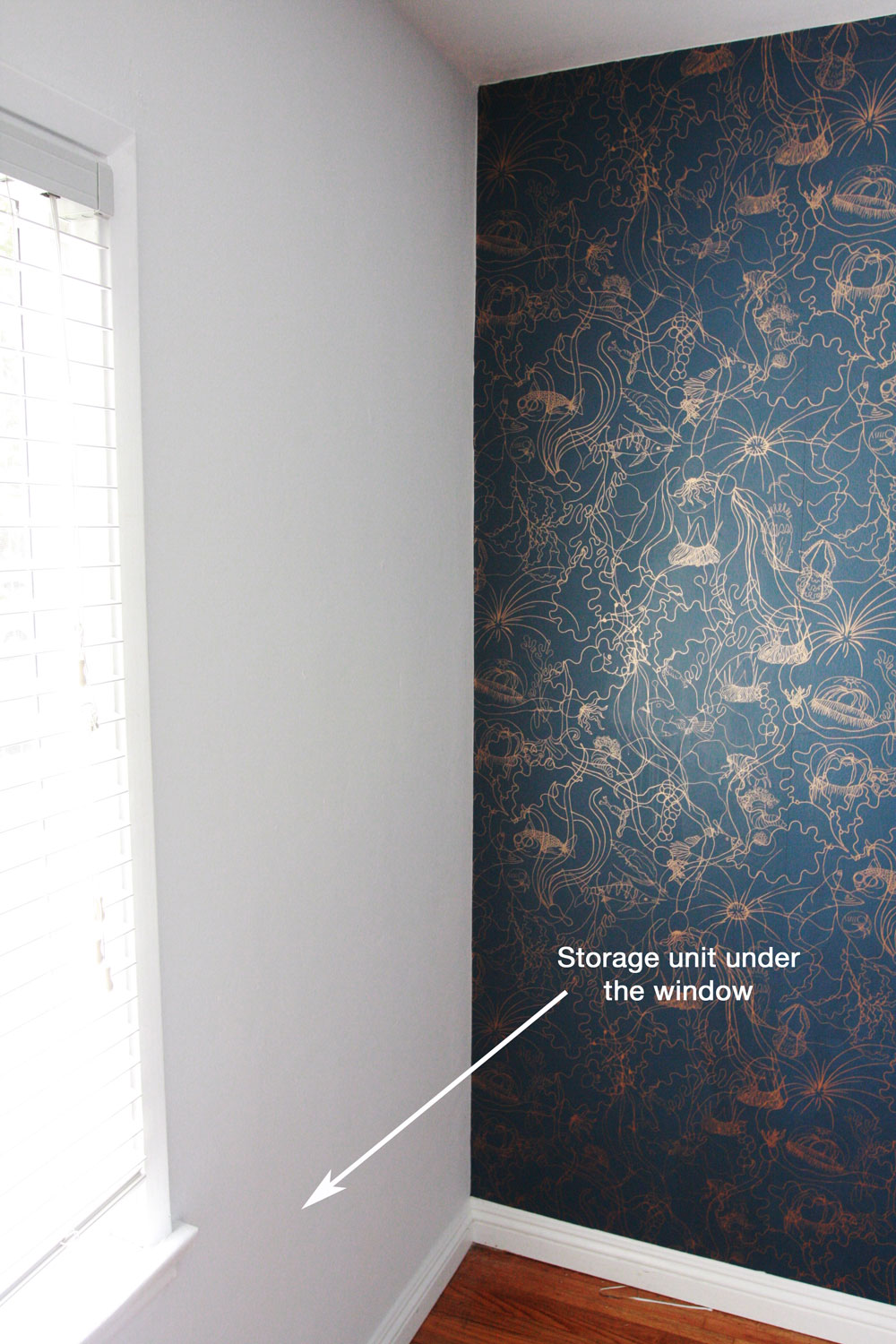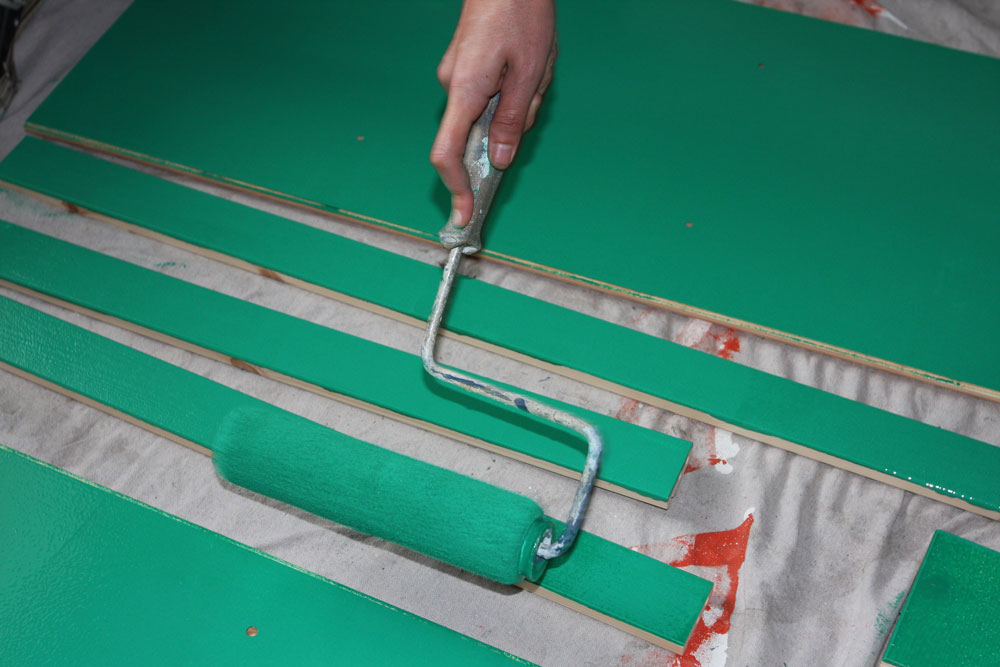 Here is the Emerald Isle color.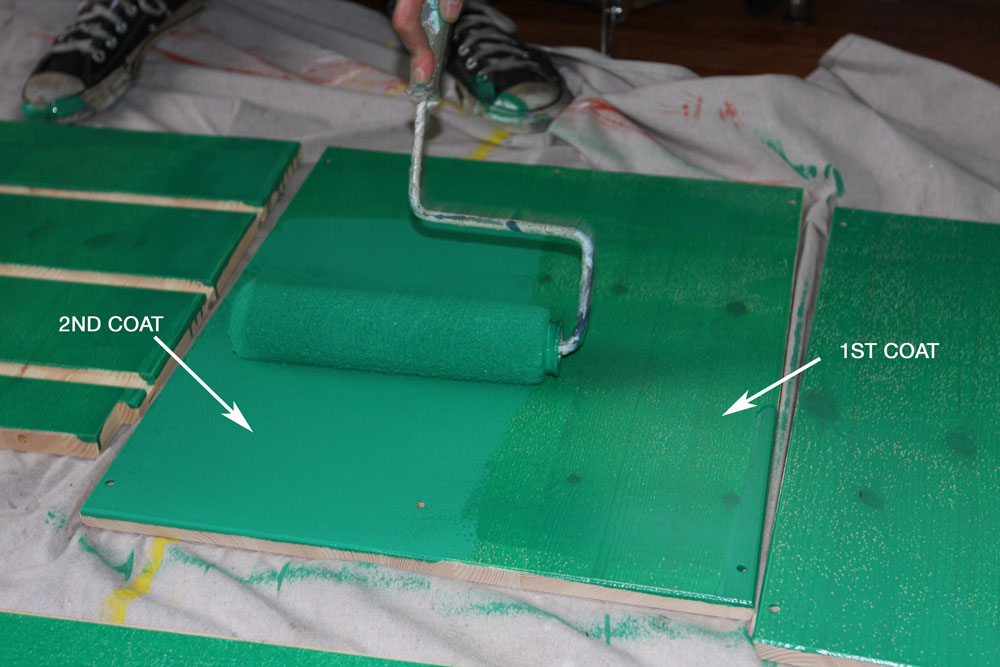 You definitely need two coats when painting IKEA pine furniture, and remember not to paint inside holes because you will need to assemble this furniture later and will need those holes to be their original size!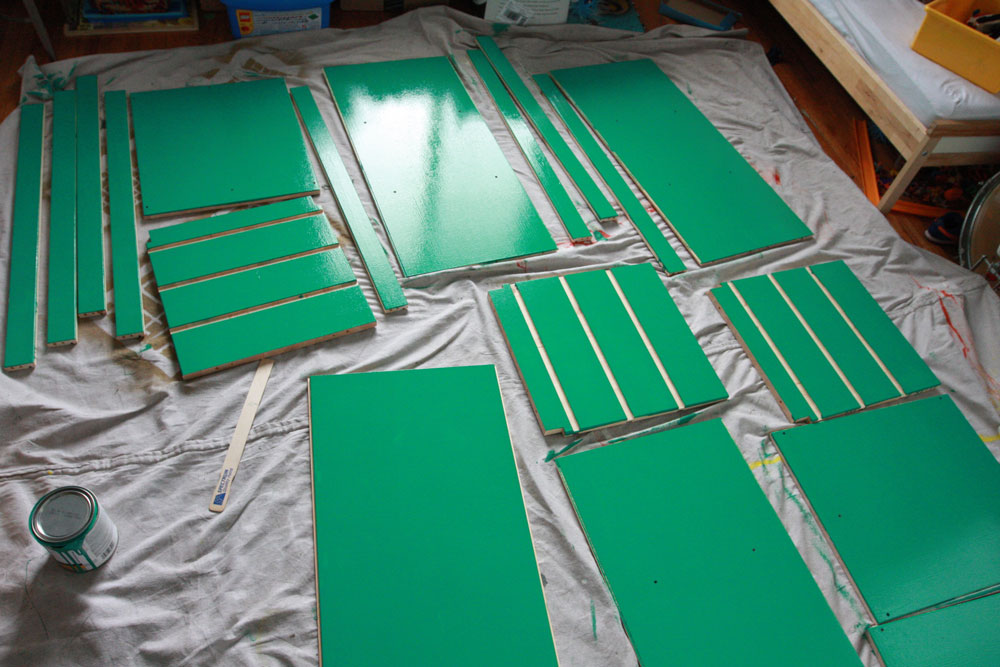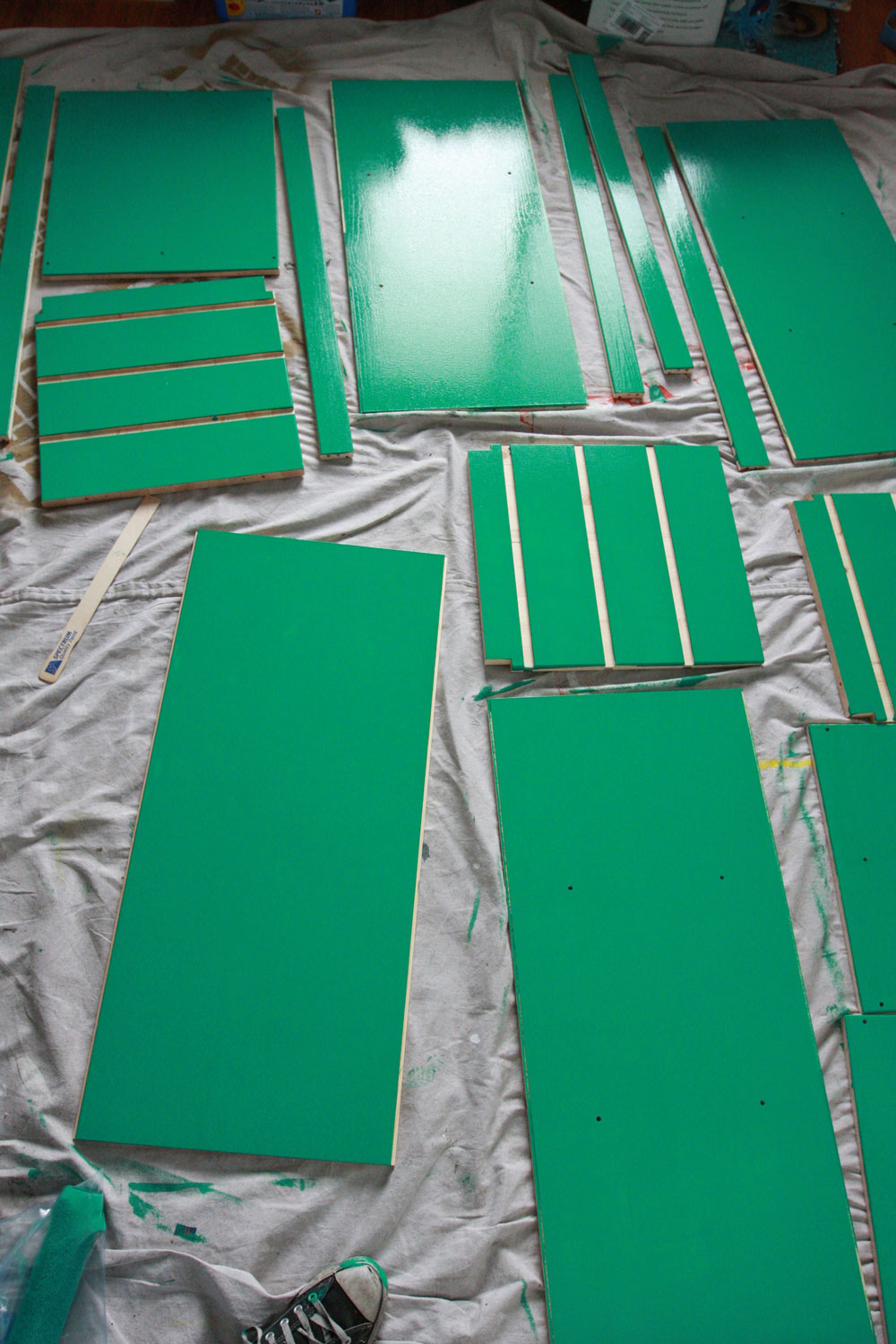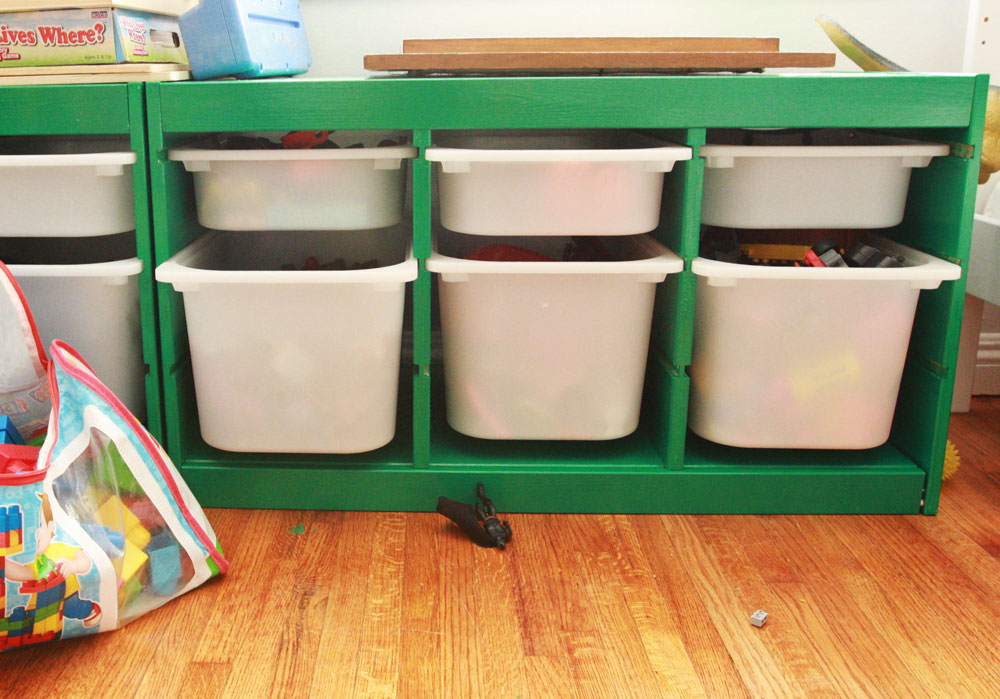 This is how it looks now: after painting and assembling…I really like the green, even though this photo doesn't make it justice… Also, the unit is great for storing toys because they give easy access to children.
2) Bunk Bed: I went back and forth about which color to use for the bunk bed. I thought about grey, yellow, but, ultimately, settled on white. I used decorator's white – Benjamin Moore. Same color I used for the wall and ceiling. The furniture is glossy and the wall is flat.
I decided to use white to brighten up the room and give it some cohesiveness. Also, having a colorful bunk bed would have been too busy, as I already have an emerald storage unit and a yellow door.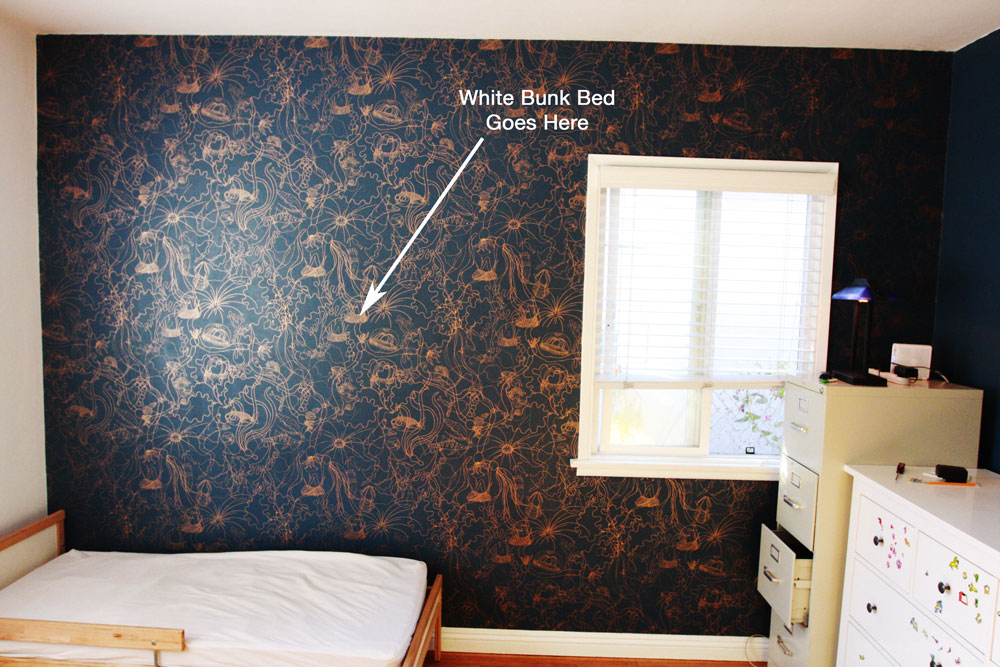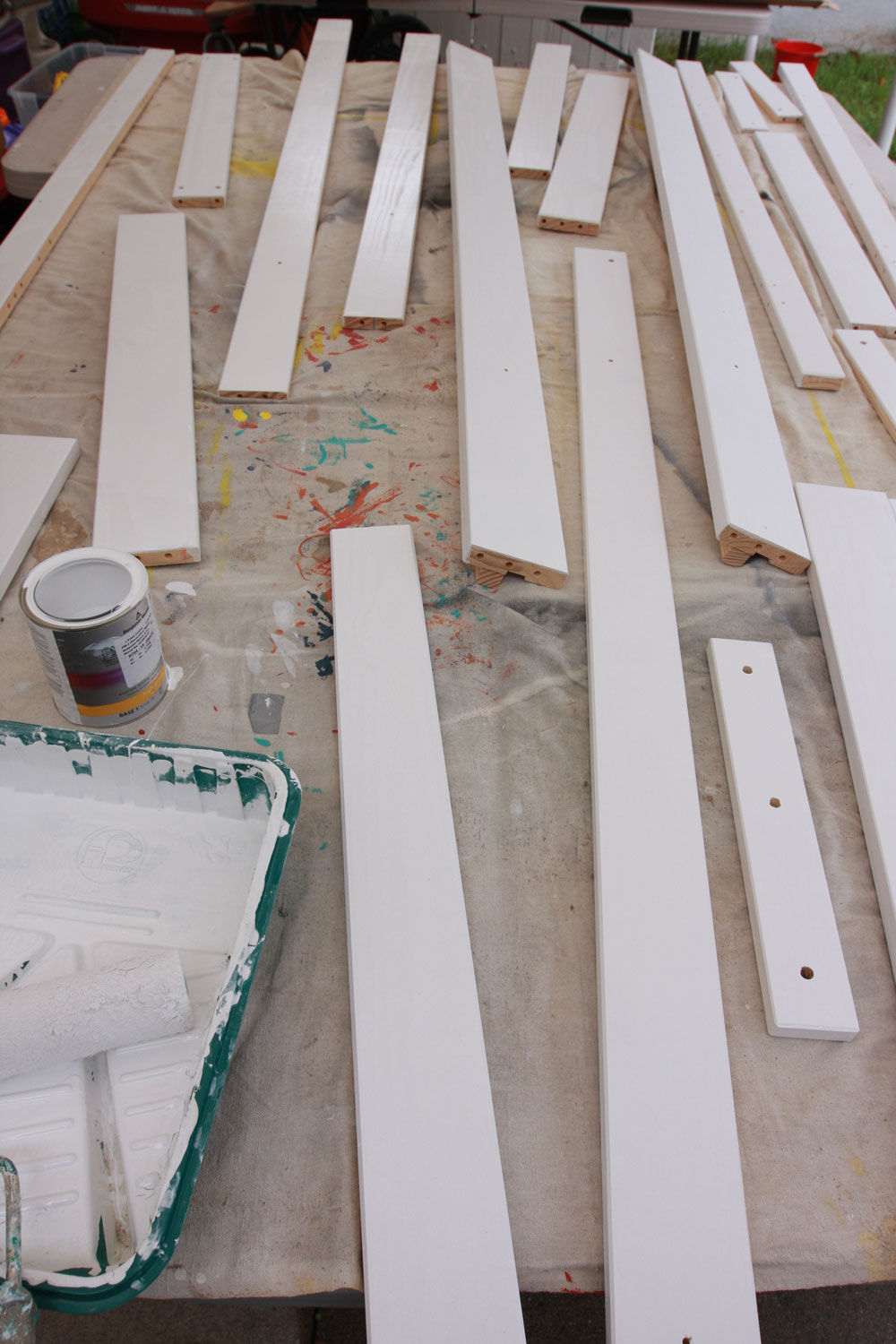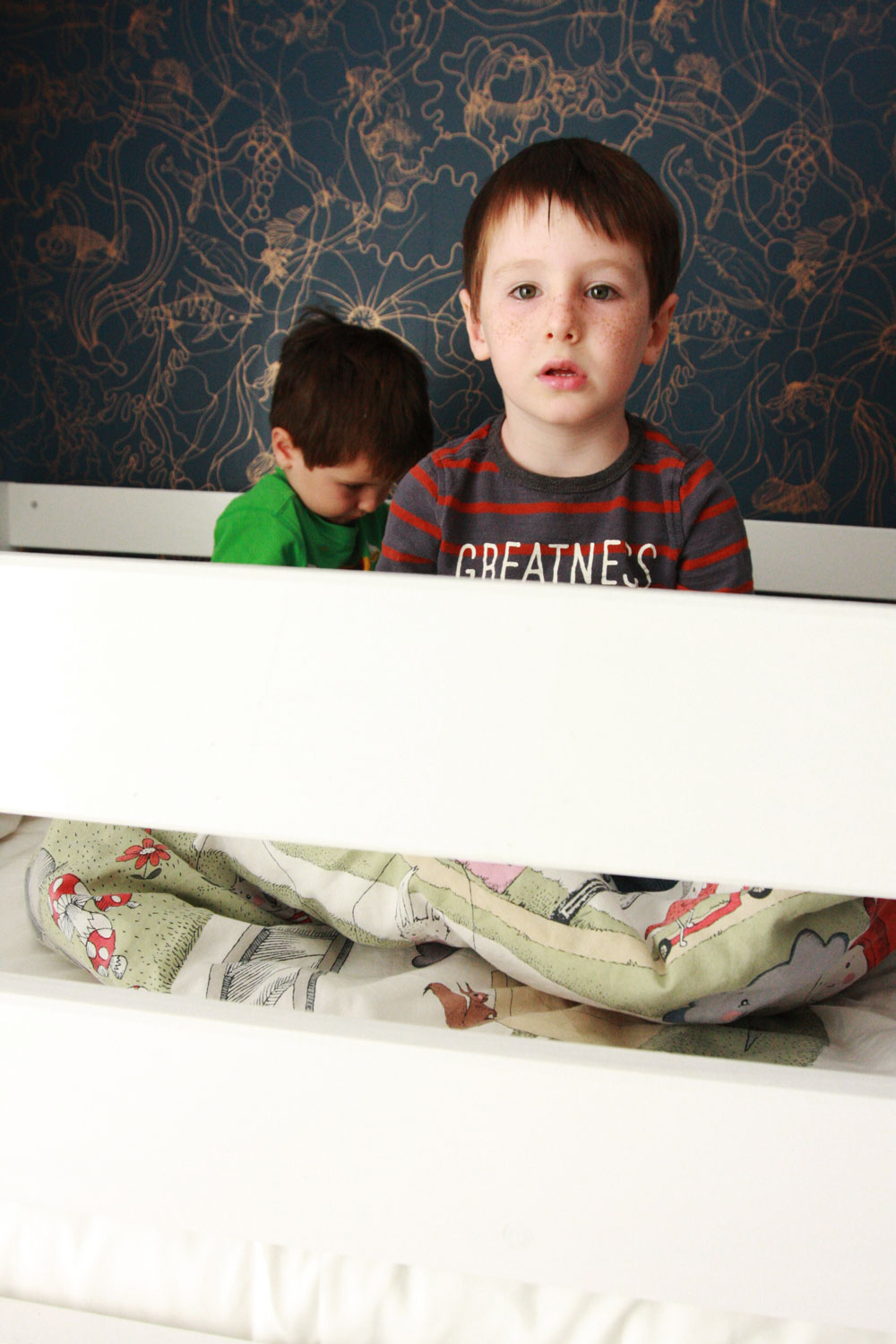 The kids love the bunk bed. Well, maybe love is an understatement, because they have decided to play and eat up there every single second of the day, which means an adult has to be near at all times because Max is only two and not able to make wise decisions regarding child safety.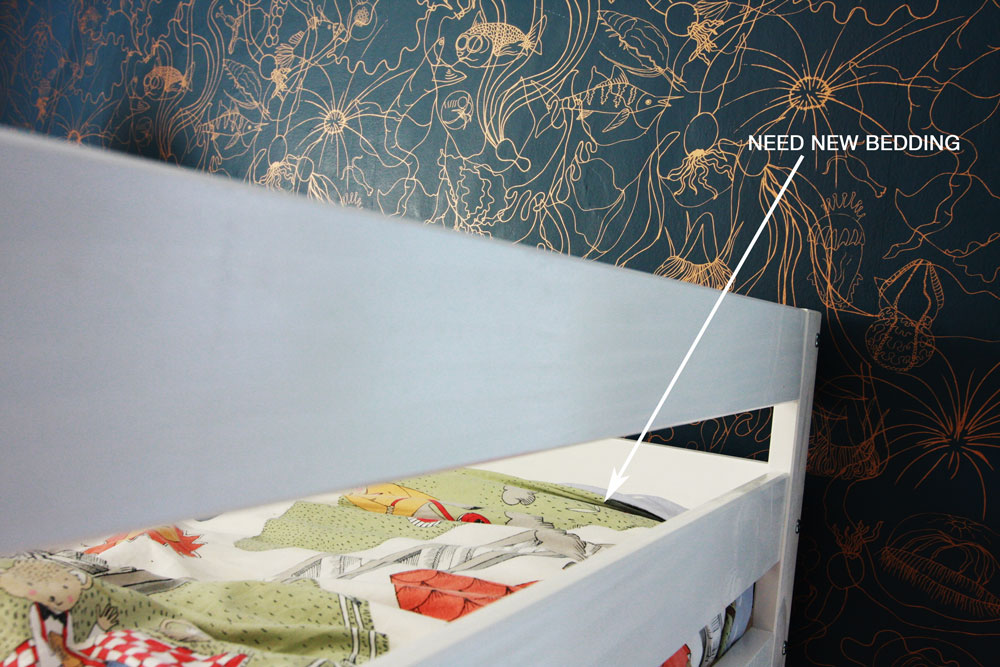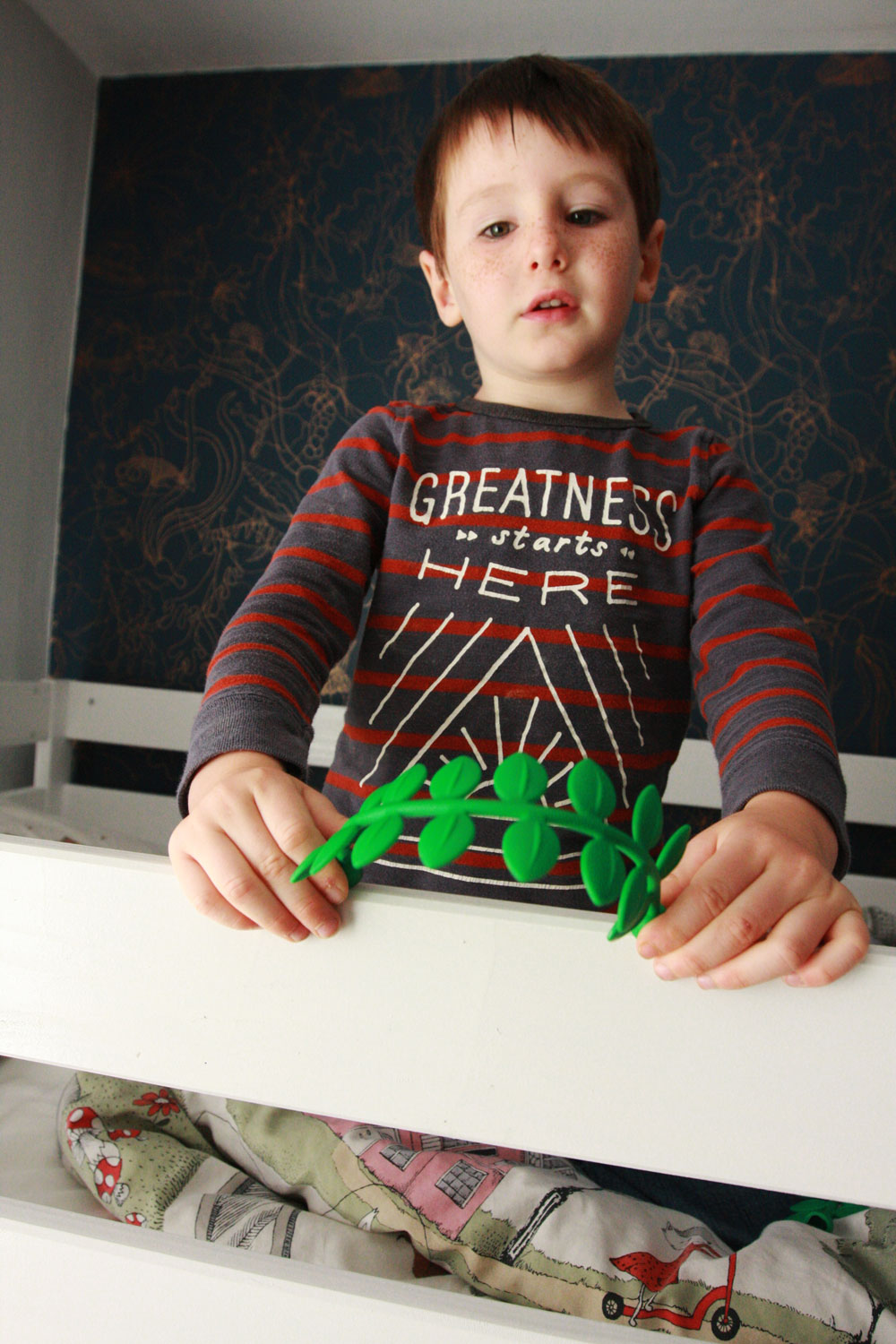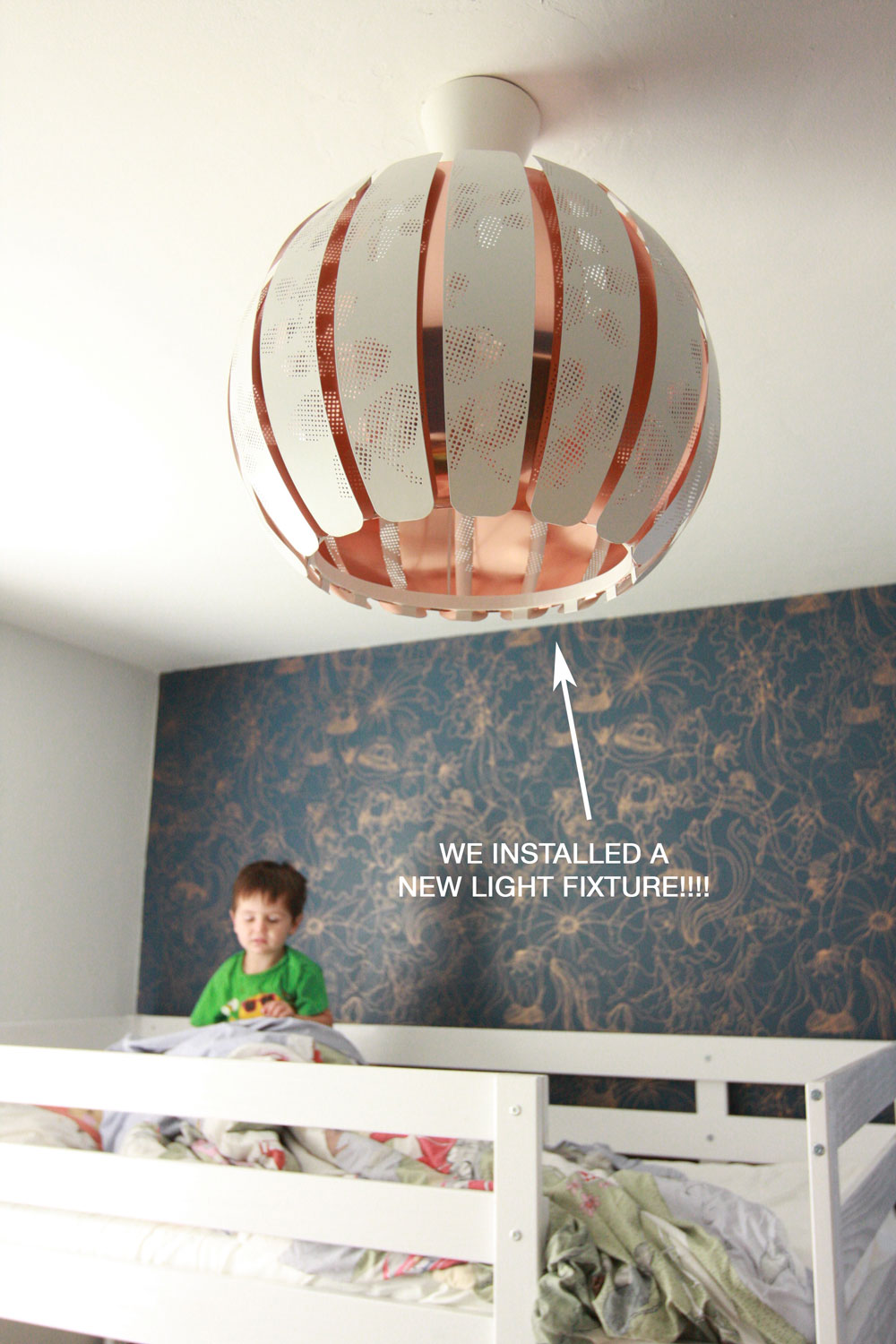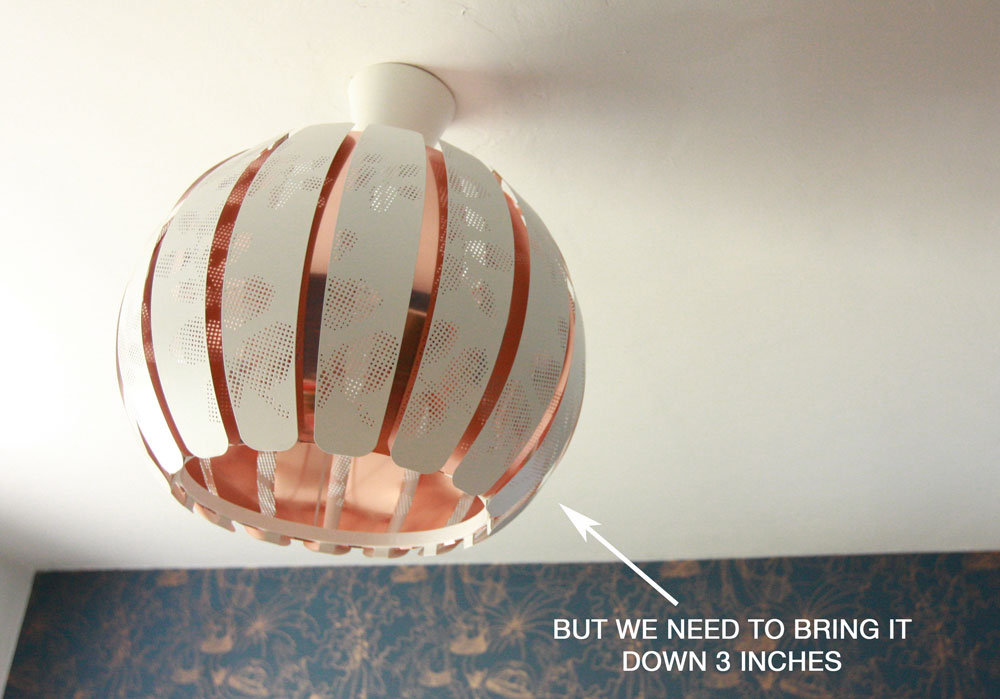 I got this light fixture from IKEA. It has copper, just like the details of the wallpaper and I really like it. I think it looks good with the rest of the room, don't you think? Copper is IN!
This coming week, I will be looking for art. I want to do a gallery wall on the blue wall. Other things I need to do are: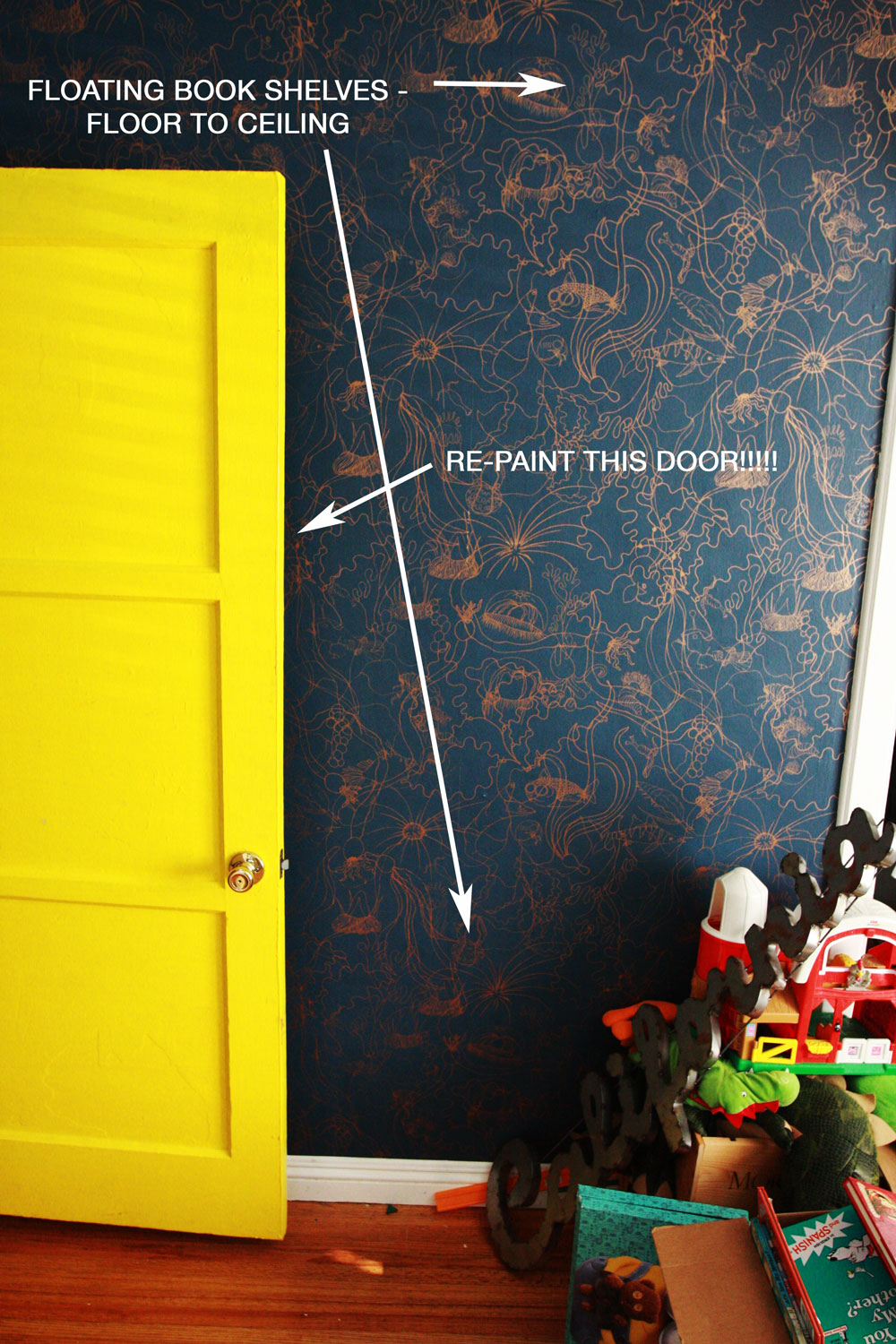 And, organize this mess: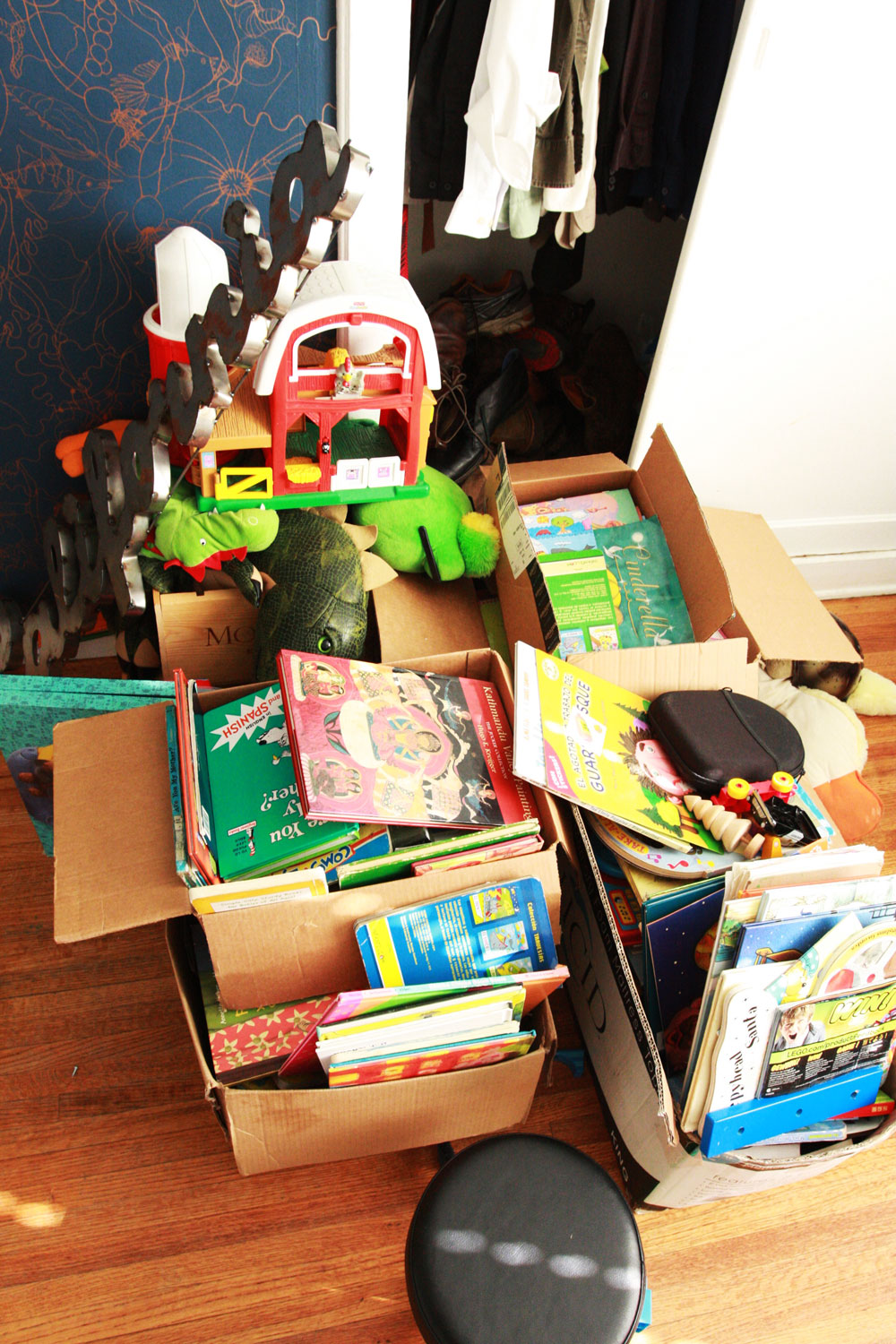 Here is what went on in Week 1 and Week 2 of this challenge at my place.
Here is my Instagram account in case you want to follow other details of the #oneroomchallenge. Also, any advice on how to decorate this room is welcome!
Thanks for stopping by.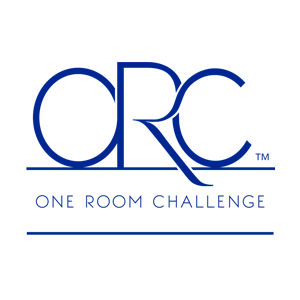 https://jestcafe.com/wp-content/uploads/2016/04/jestcafe.com-ORC-week3-7.jpg
657
1000
Mila
https://jestcafe.com/wp-content/uploads/2017/08/Jest-Cafe-about-design.jpg
Mila
2016-04-21 00:01:59
2016-05-11 18:39:27
ORC - Jest Cafe - Wk3 - Painting Furniture