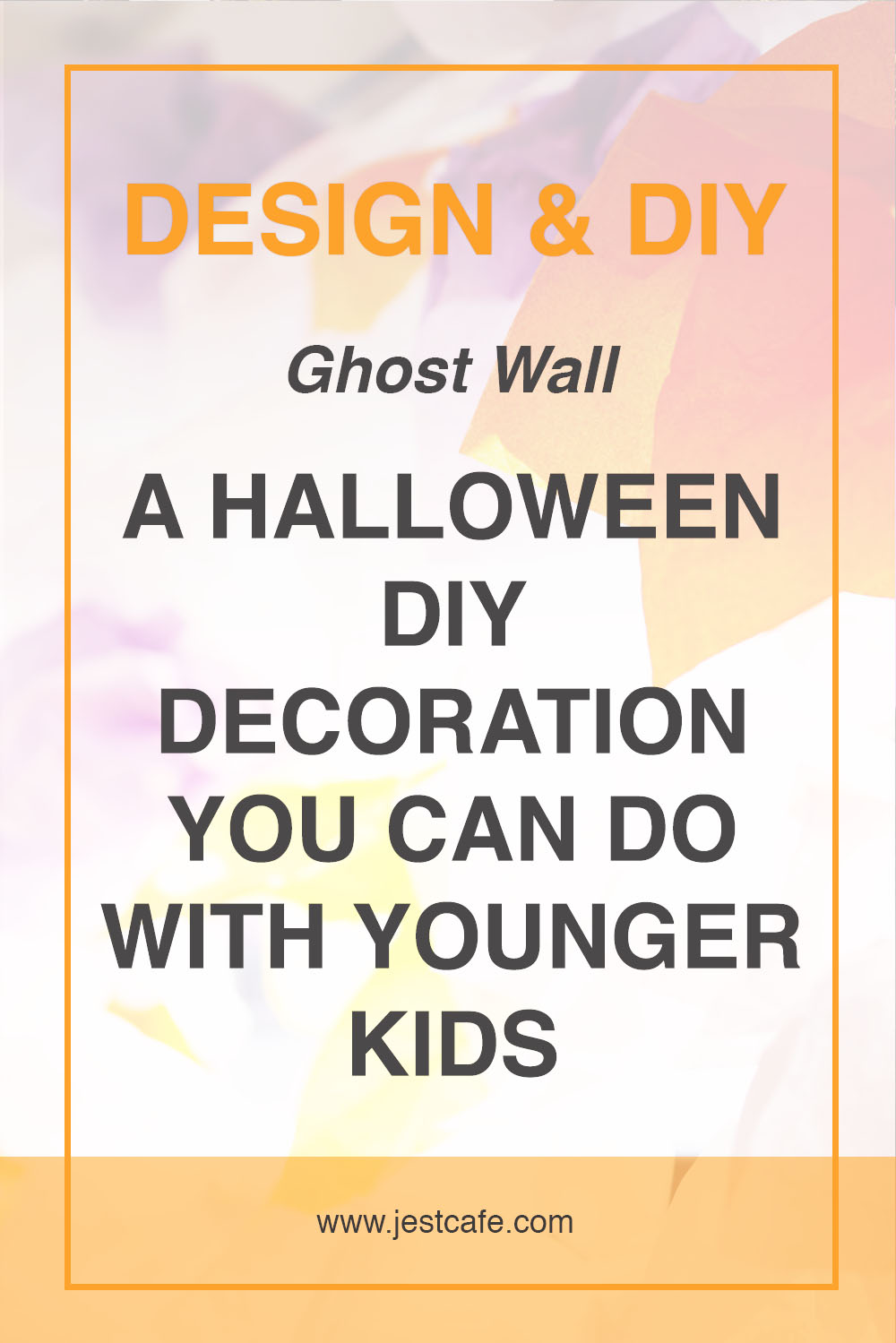 I have small children (3 and 5 year old), therefore I need to choose craft projects wisely.
Like any other kid, my sons want to participate in everything I make, but not all Halloween DIYs are good for kids, not only because children don't have the skills for major craft projects, but because some materials can be dangerous. A glue gun, for example, is better on the hands of adults only, but, how do you explain that to a 3 year old in a convincing way that guarantees him not touching it? Well, if you have a trick on how to do that, please, let me know. I would love to hear (PS- Saying "don't do that" is not enough).
Victor has been excited about doing ghosts because the are SO easy to make, so I decided to do a "wall" of ghosts for Halloween. This year, I am finding inspiration from the Day of the Death celebrations for all our Halloween decorations,  so I decided to add purple, orange, and yellow ghosts to the mix.
Here is what we did:
GHOST WALL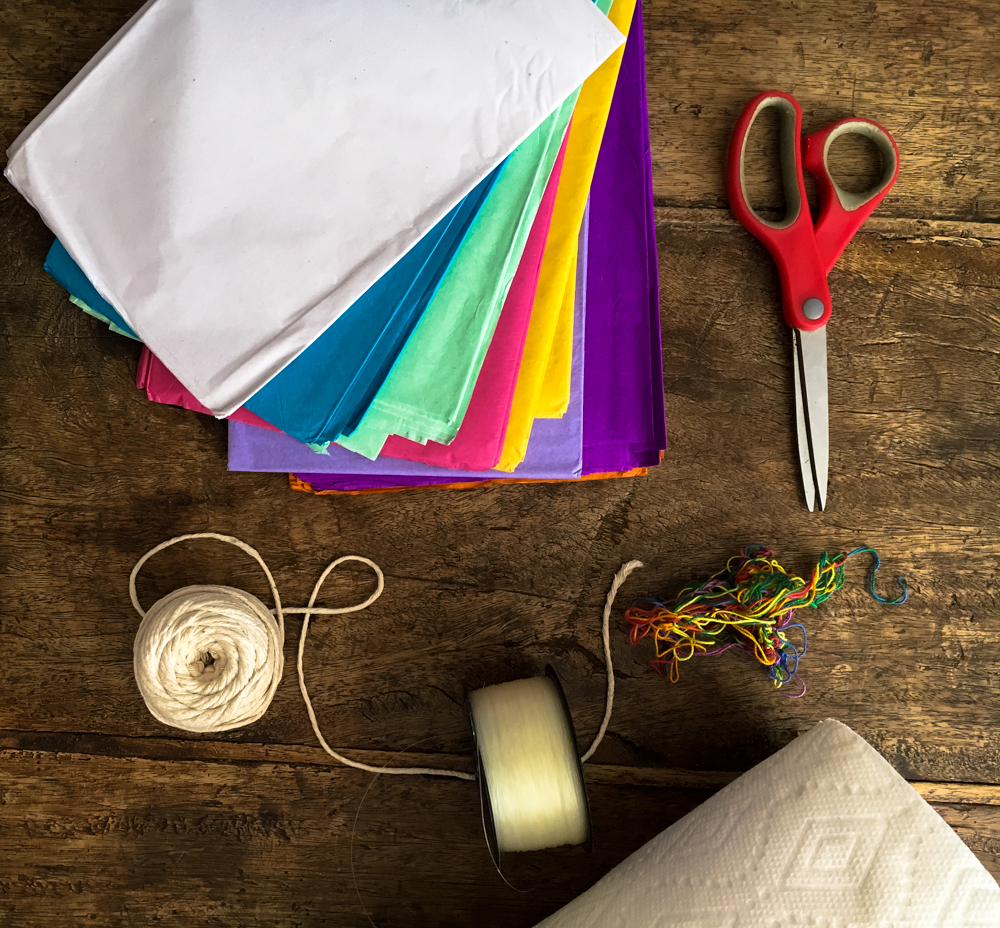 Difficulty (1-5): 2 Time: 2 hours  Cost: $20
Materials:
White Tissue Paper. I bought two sizes of white paper: 20×30 and 20×26. If you buy one size only, I would go for the bigger size.
Package of Tissue Paper in different colors. Remember that color fades when exposed to sun. Ghosts will last only 10 days looking good. Have this in mind before choosing to buy colored tissue paper. If you want your wall to last longer than 10 days, make only white ghosts.
1 roll of White Select-A-Size Paper Towel. (BTW, newspaper won't do because it shows through the tissue paper and the ghosts don't look like one solid color.)
Fishing string
Scissors
Rope – to hang ghosts.
White string to tight ghosts' necks. If you want to be a perfectionist, you will need colored string that matches the color of your colored ghosts, BUT, there is no need to be a perfectionist regarding Halloween decorations.
COFFEE! Believe me, you will need it.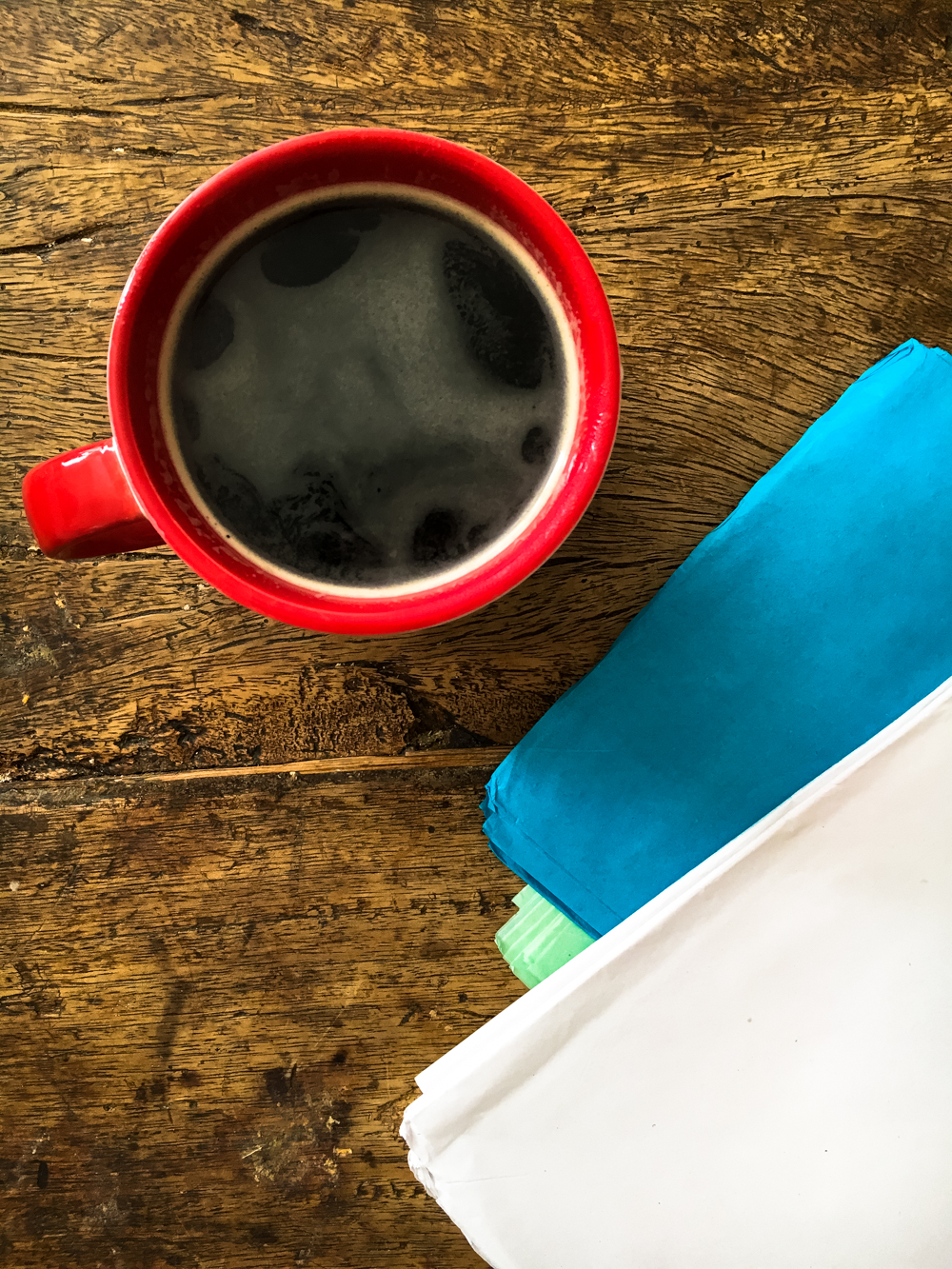 STEP 1
Have your child or children tear the smallest size of paper towel. Have them roll the paper into a ball. You will use this as the head of the ghost.
STEP 2
Place the paper towel ball in the middle of an open tissue paper. This will create your ghost head and shape.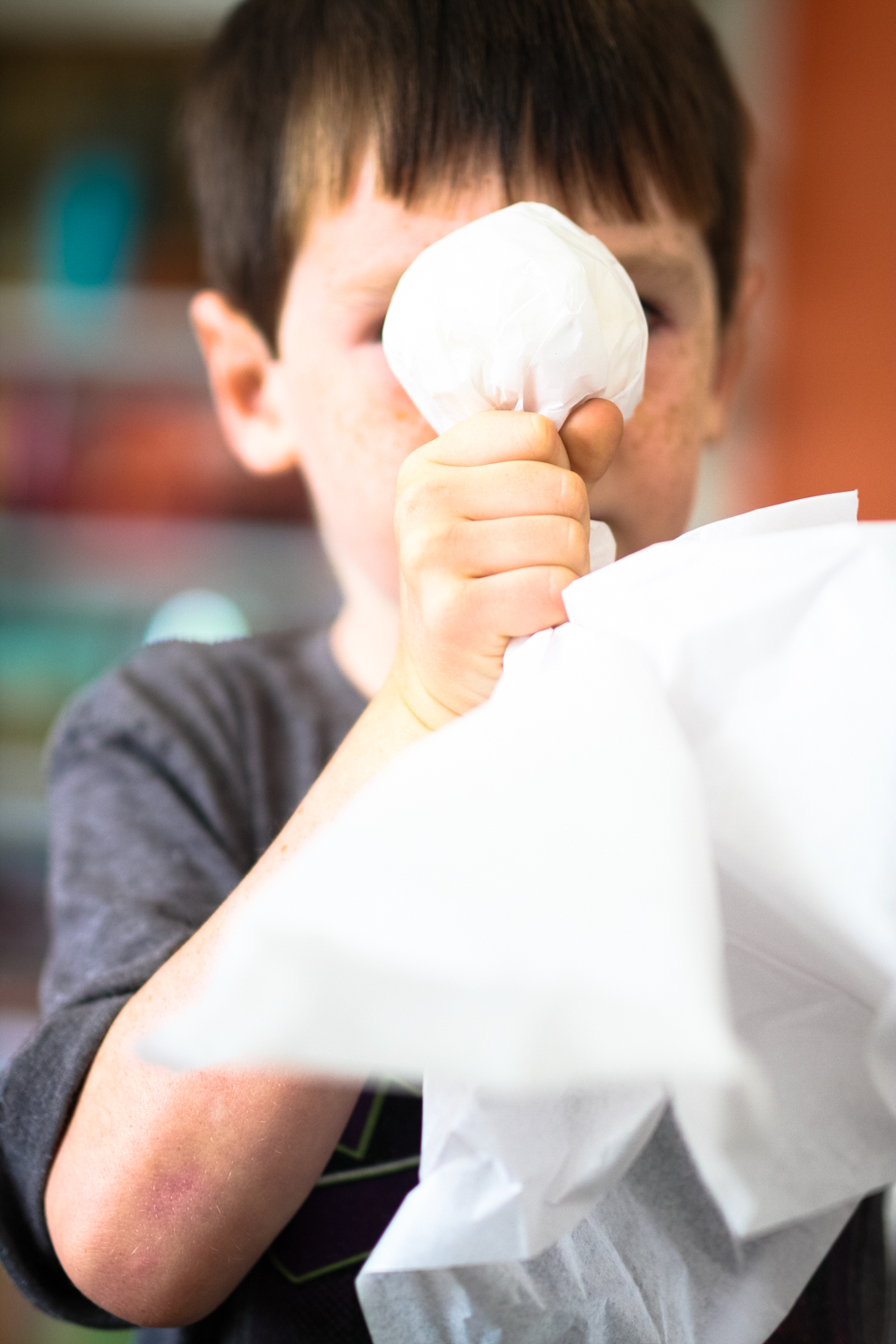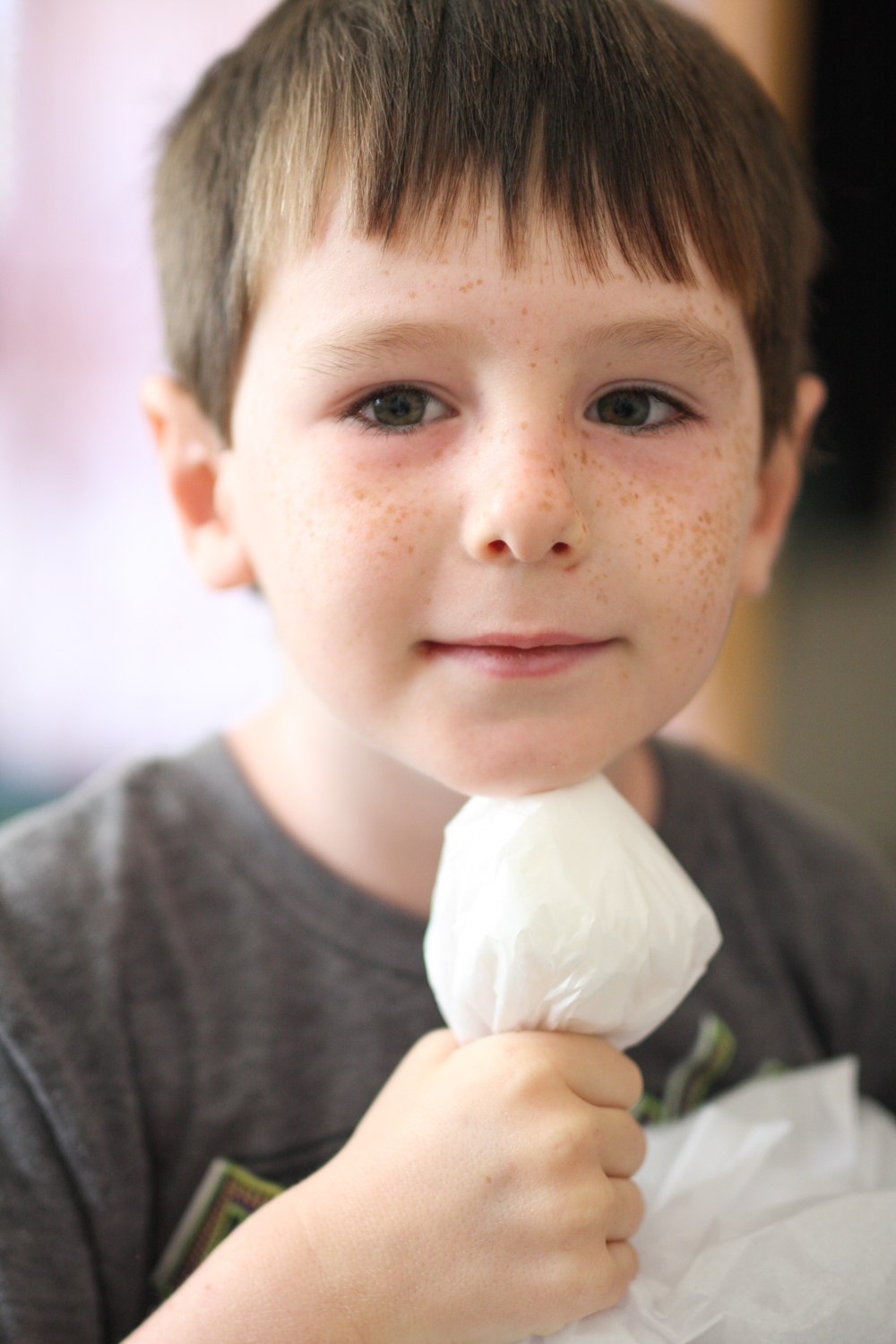 STEP 3
Cut a short piece of string- Use it to tie the tissue around the neck.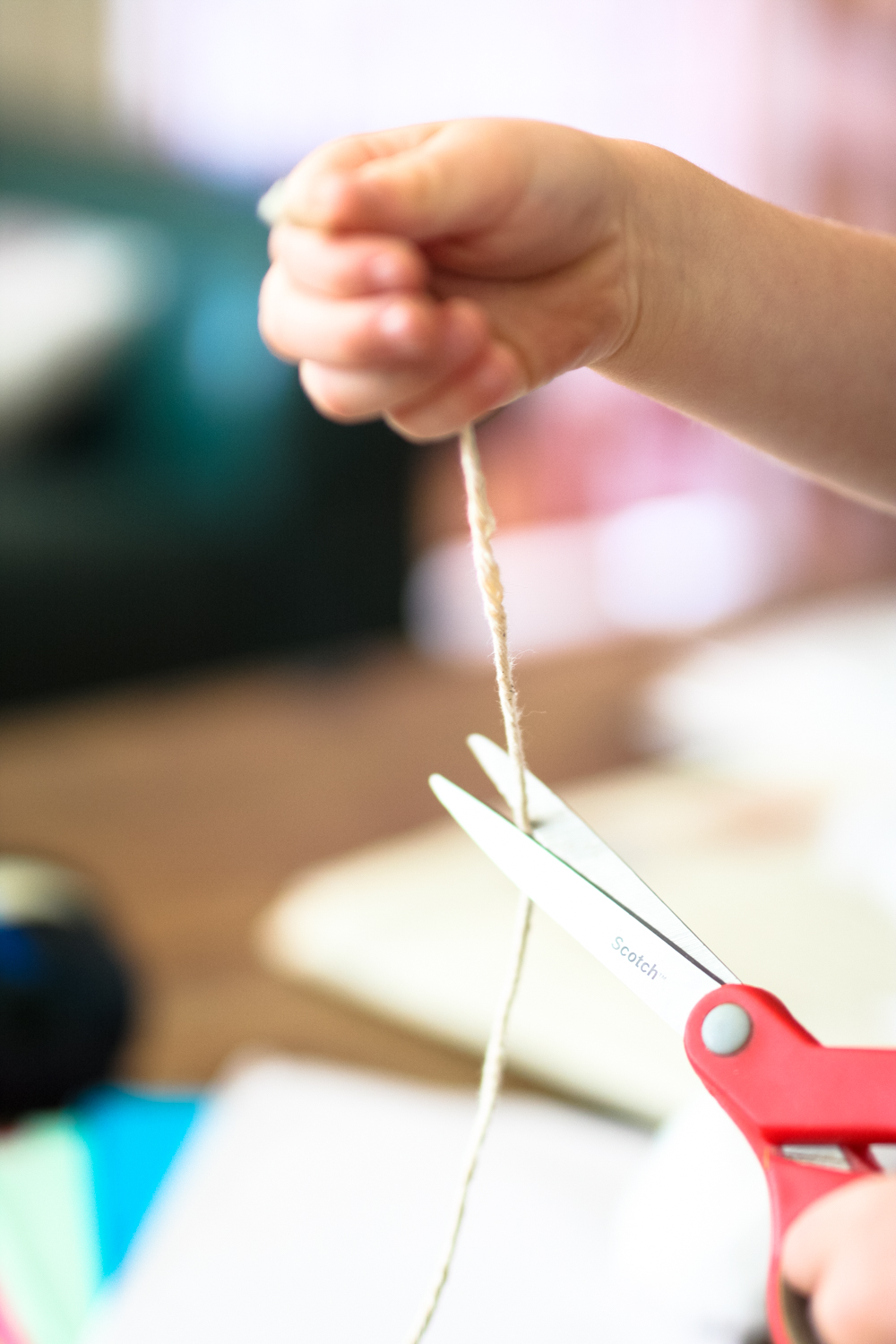 STEP 4
Tie a rope on top of the place where you want to create your wall. Horizontally.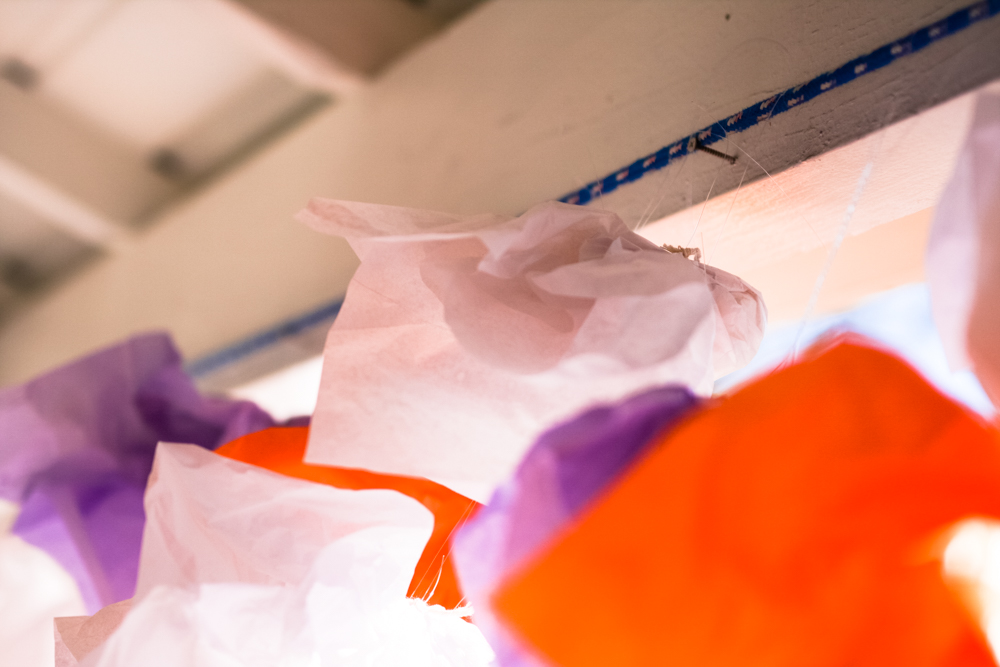 STEP 5
Tie the fishing string to the string on the neck of the ghosts. Cut the fishing string at different lengths. Start hanging the ghosts to the rope one by one. Don't place them too close to each other. Try to leave ½-1 inch between ghosts so the wall doesn't look stuffy. Once you are done, look at the wall and make sure there are no big empty spaces.
Hanging the ghosts can be a little bit tedious, so get some coffee and take your time.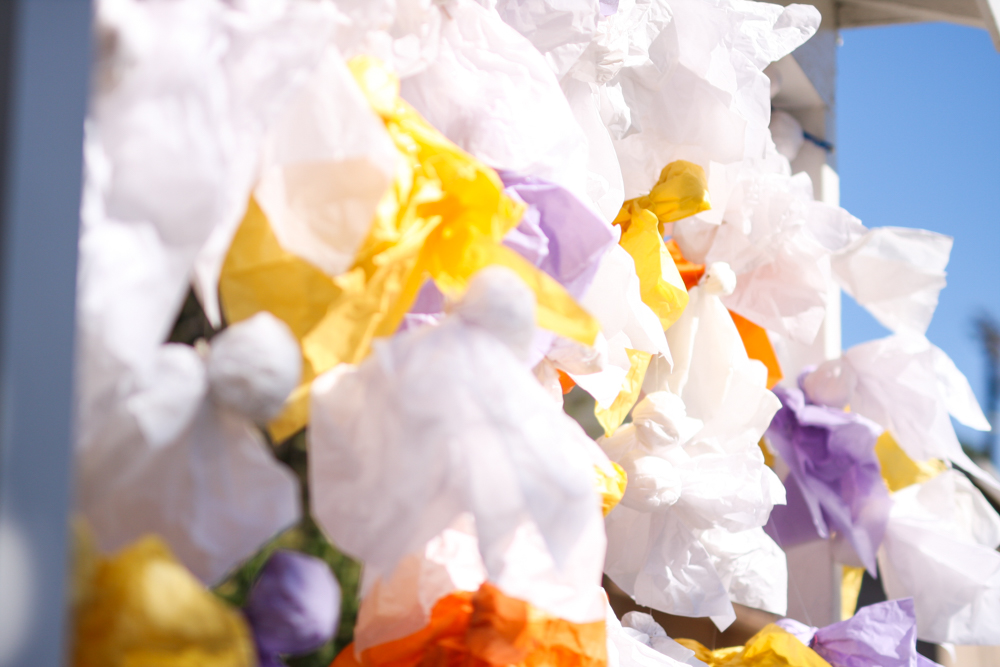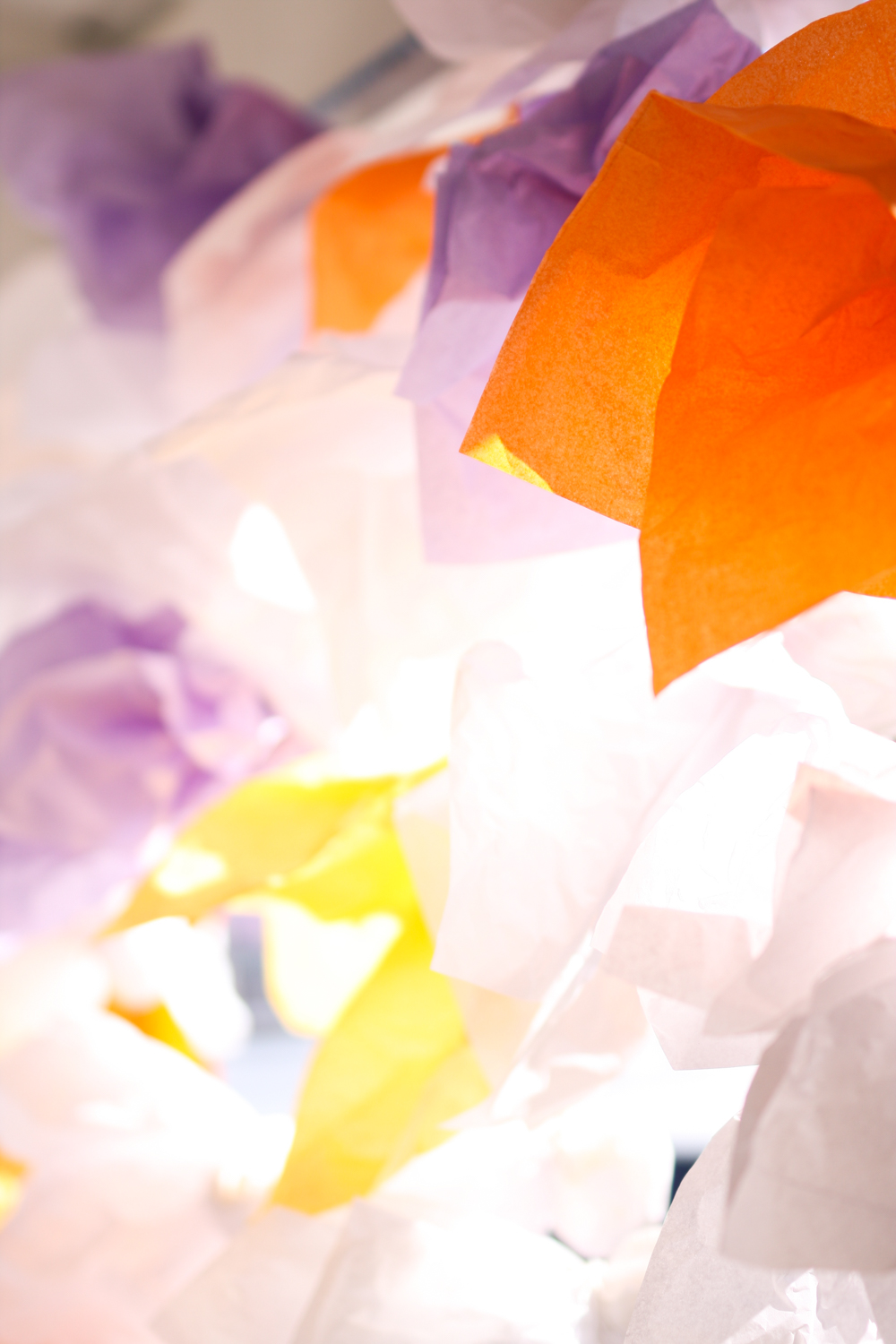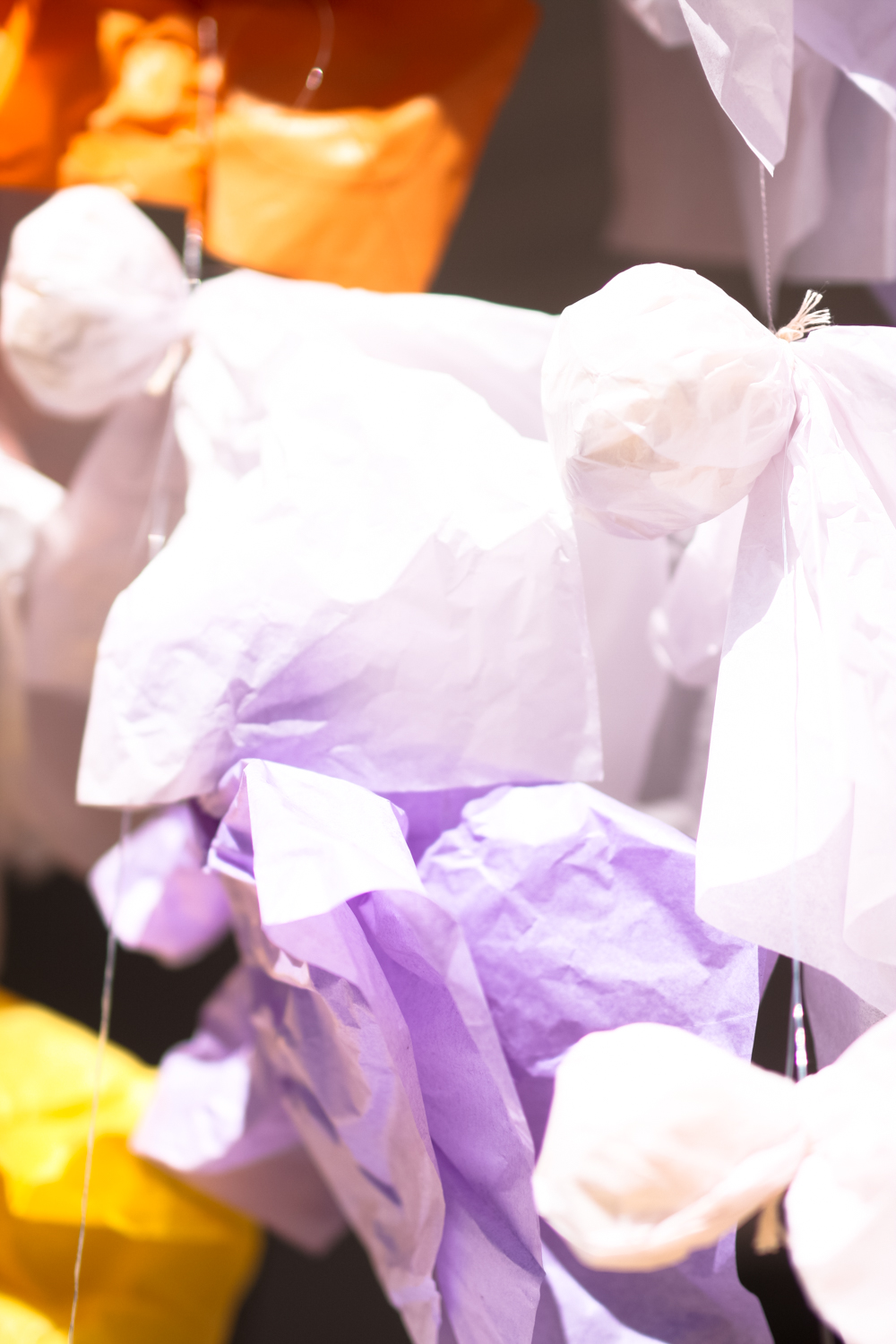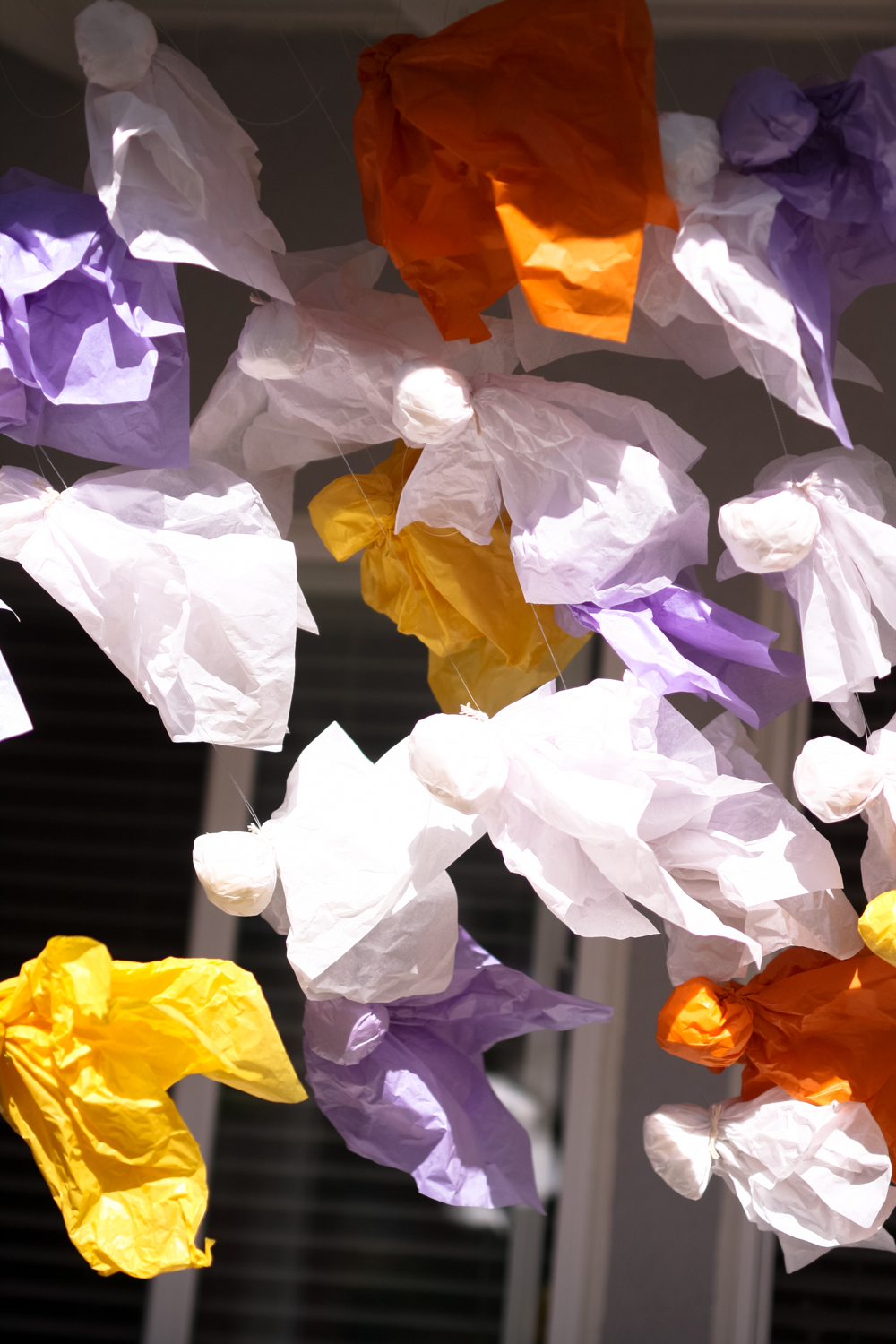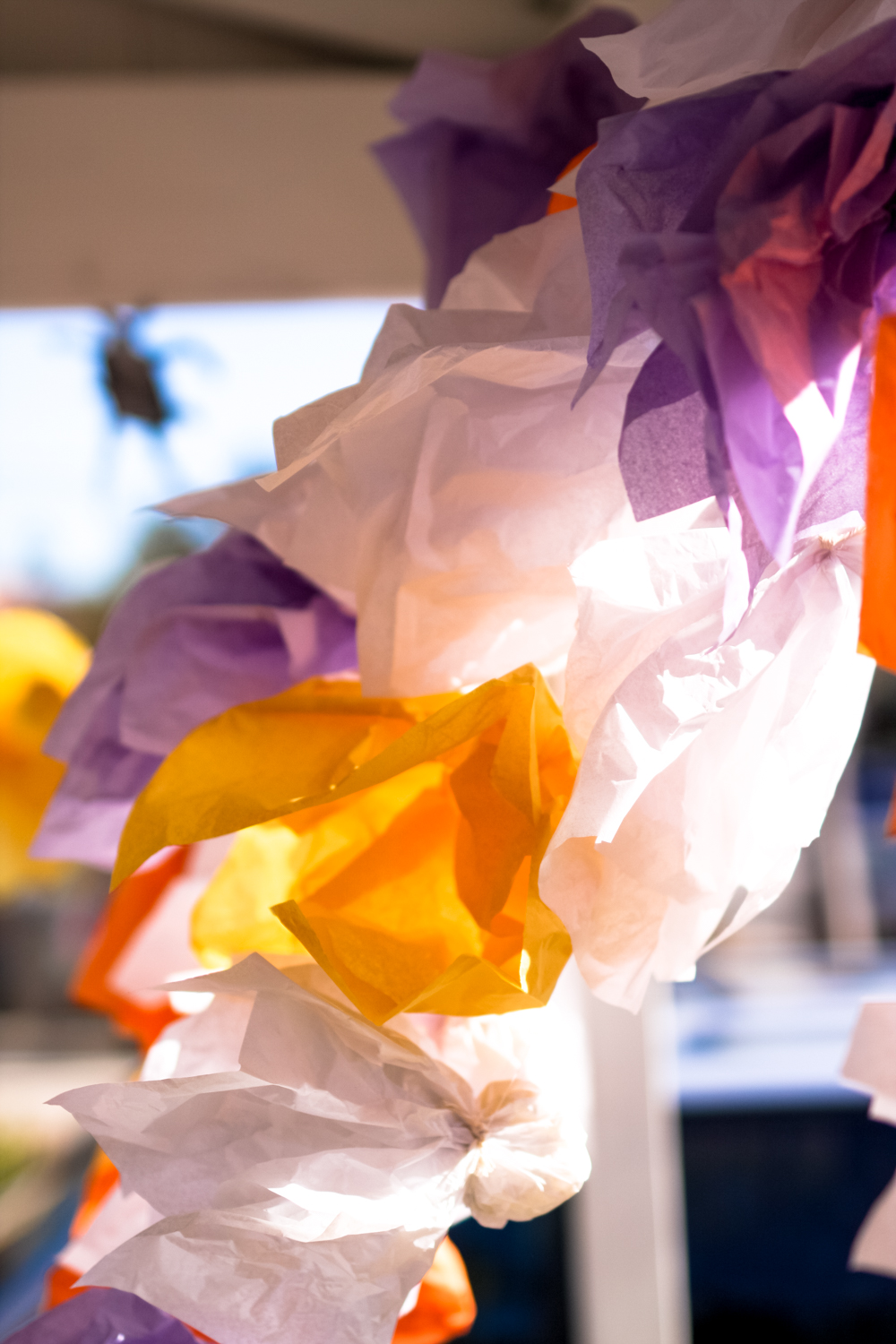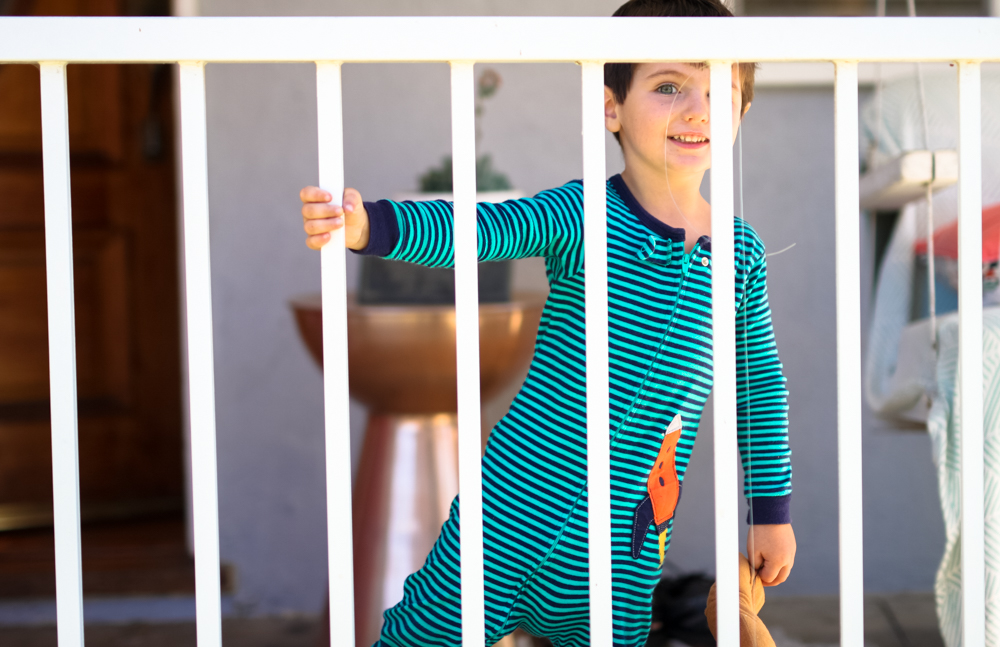 With the wind, the ghosts look like they are flying. It is pretty cute to see. Also, I have had neighbors coming to tell us how cute the little wall looks. That is sweet.
For added spookiness, ask your kids to make spiders with black cardboard. You can hang them in between the ghosts.
Also, you can find a post on how to make a ghost family for your front yard, how to make a cheap and easy Halloween wreath, and other beautiful Halloween inspiration.
https://jestcafe.com/wp-content/uploads/2016/10/Halloween-decoration-ghost-wall.jpg
1499
1000
Mila
https://jestcafe.com/wp-content/uploads/2017/08/Jest-Cafe-about-design.jpg
Mila
2016-10-18 09:27:35
2016-10-18 09:29:14
A Halloween DIY Decoration You Can Do With Your Kids