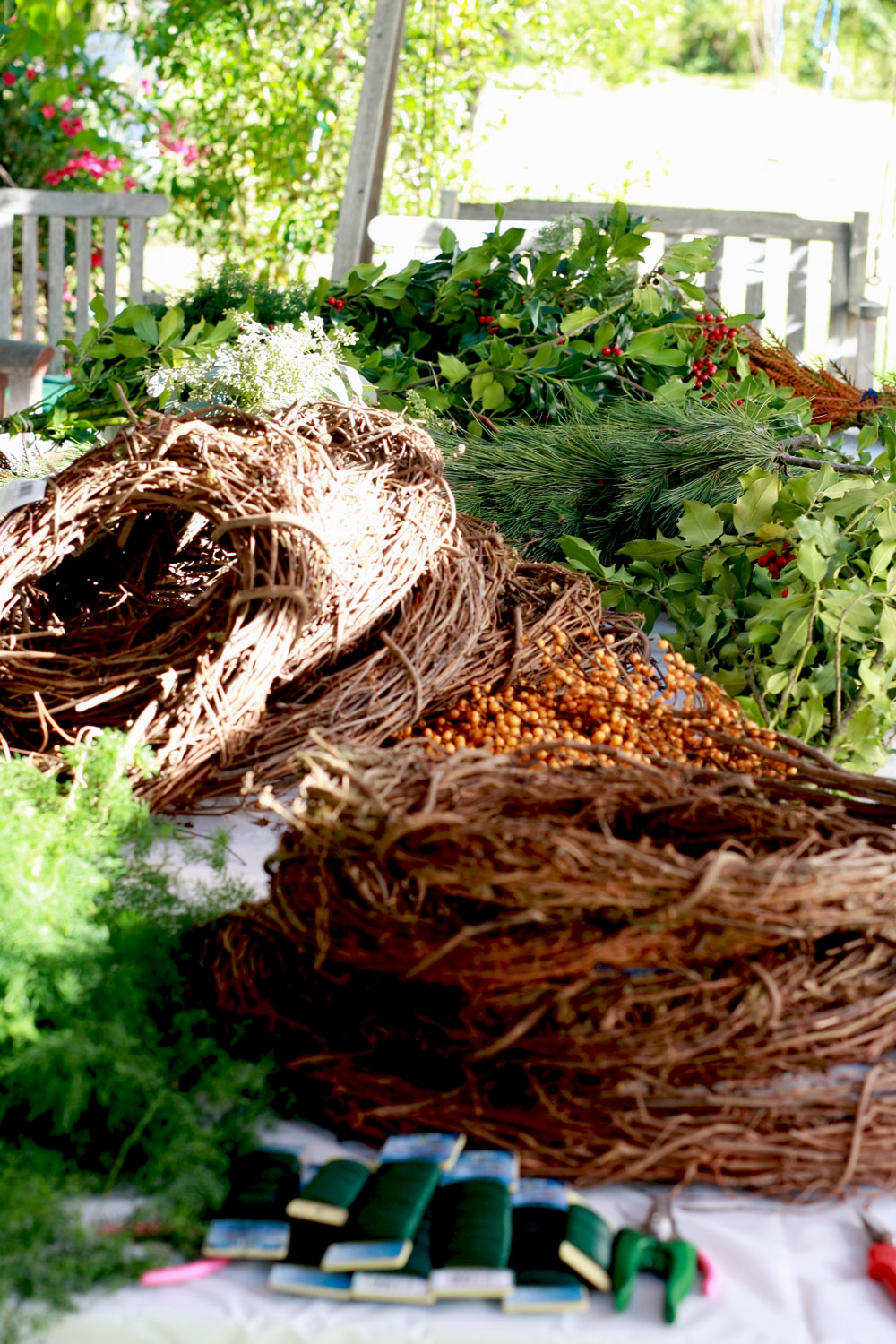 Some friends and I decided to throw a DIY wreath-making party a couple of weekends ago. It all started when I instagrammed a picture of a wreath I saw at the Farmer's Market in Mar Vista. It was a beautiful and colorful wreath (here it is).
After this, my friends convinced me to not only do my own wreath, but to also host another dozen women to joining me in this adventure. What are friends for if not to get you out of your comfort zone! (Thanks, H and E)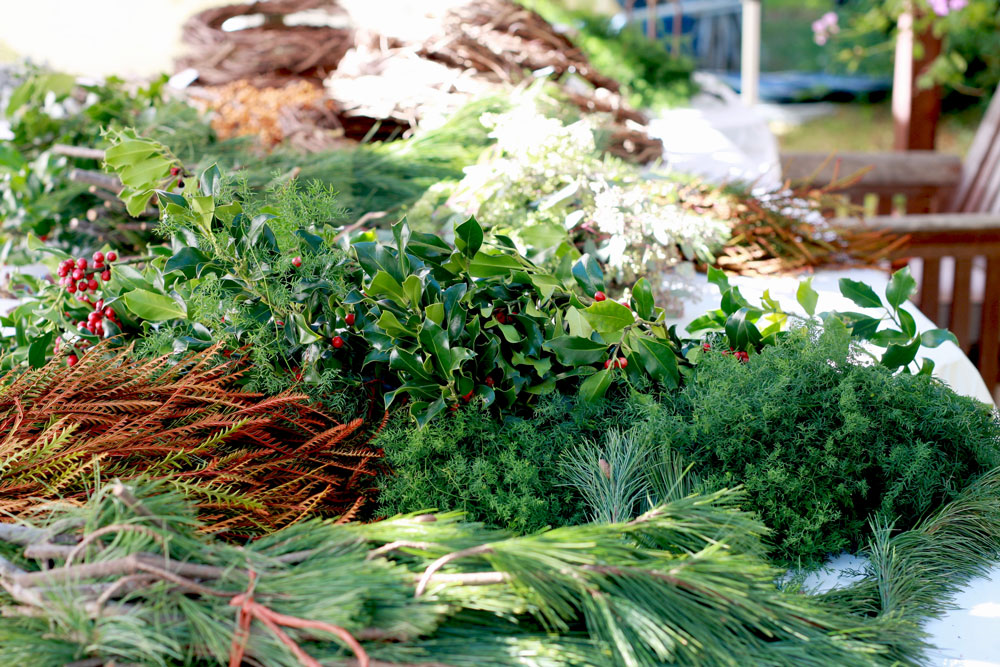 At the beginning, I wasn't sure we could pull it off but, after doing some research, I realized wreath-making parties are a THING, people! Just look at the hashtag #wreathmaking on Instagram, and you will see lots of group of women having a wonderful time by getting together and doing wreaths from nature! It is not difficult and it can be extremely fun. I recommend it.
After this research and inspiration, we decided to invite women from different ages and backgrounds to create, talk, eat and drink. I went to Michael's and Flower Market in DTLA to buy supplies, and everybody else brought food and drinks to share for brunch. To say that it was a fun Sunday is an understatement. Creating something while having wonderful conversations was great. Women gatherings are amazing.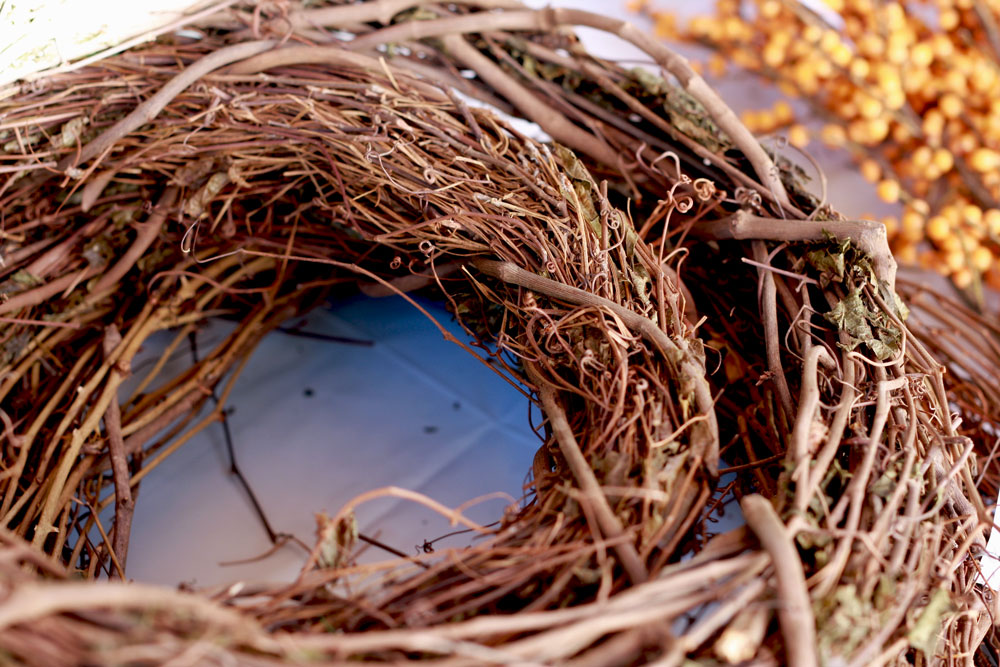 I recommend you host your own wreath-making party before the end of the year. This is what you will need:
A group of nice women (almost any will do).
18-24″ Grapevine wreaths. One per person. You can't go wrong with this basic wreath because it has a natural look and it doesn't have to be completely covered by greenery to look good, so, unless you are a wreath-making professional, get this kind.
Pruning scissor. One per person.
One wire cutter for the group
Green Floral wire– I bought 22 gauge. You will need one per person.
Greenery (pine, cedar, eucalyptus, etc). You will need a lot of greenery. My friend brought 4 big bunches of eucalyptus and I got two big bunches of pine and cedar. Green foliage is the basic component of a wreath. Even if you have leftovers, make sure you have enough greenery to ensure everybody will have enough materials to finish their wreaths.   You can get greenery from almost any local tree! Eucalyptus and pines are everywhere.
Accent plants. I got orange, red berries and eucalyptus flowers. Go to your local flower market, if you have any, and see what they have available. You can also take a stroll around your block. I, for example, have magnolia trees on my street, which have amazing cones for wreaths. Also, ask your friends to bring their own materials. They can be creative because, believe me, almost anything will do.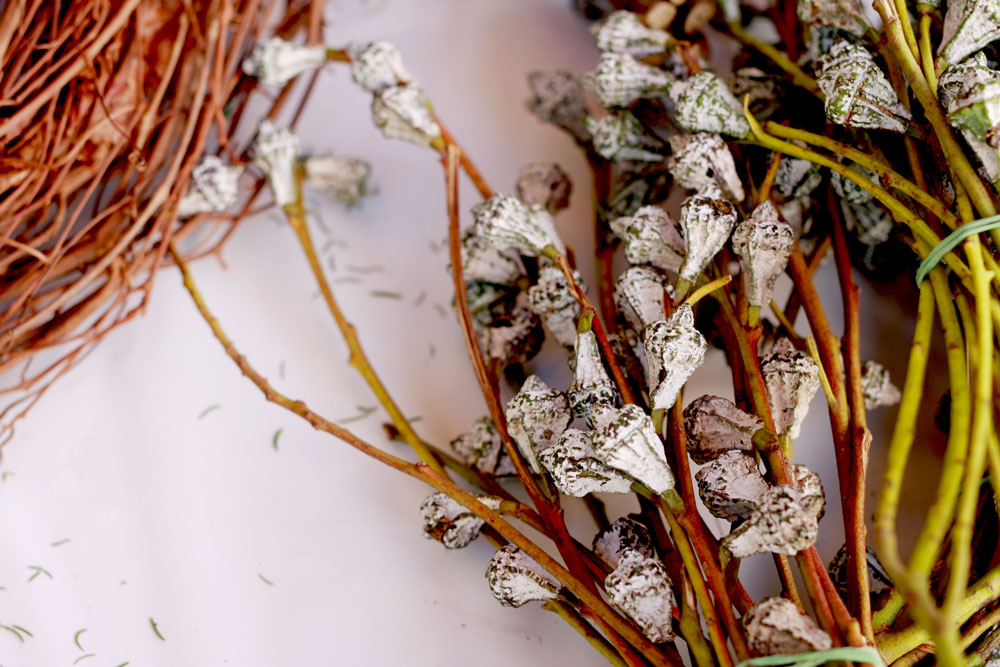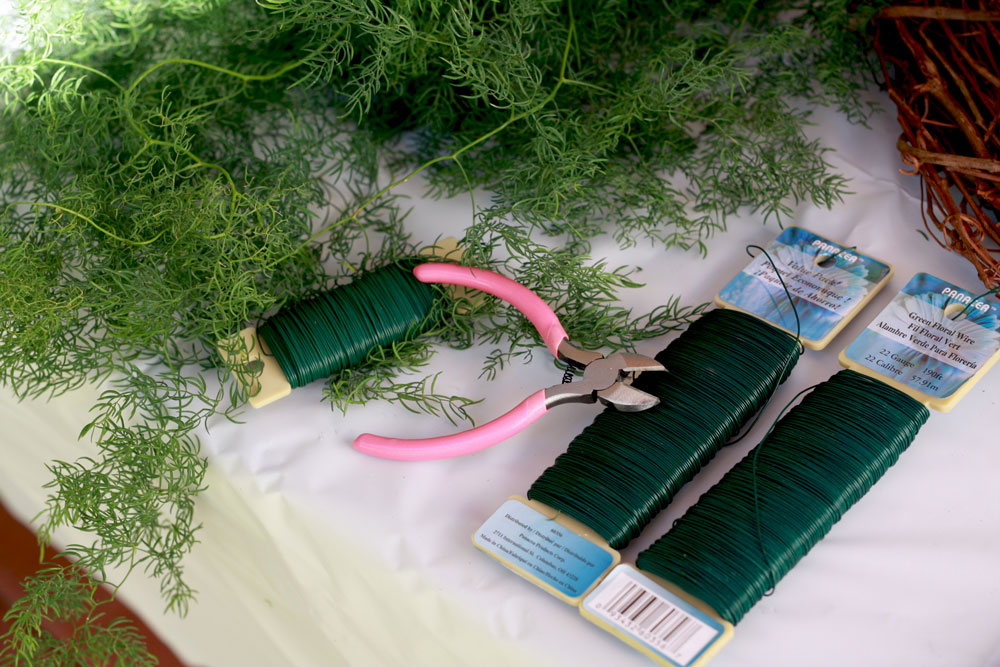 Here is how you do a wreath:
Start at any point of your grapevine wreath and wrap the floral wire around it. Tighten it up. This will be your starting point.
Cut the plants you want to use and start placing them on the wreath and wrapping them with the wire to keep them in place. Go all the way around the wreath.
Once you are done with the first and only round, you can add more branches as needed.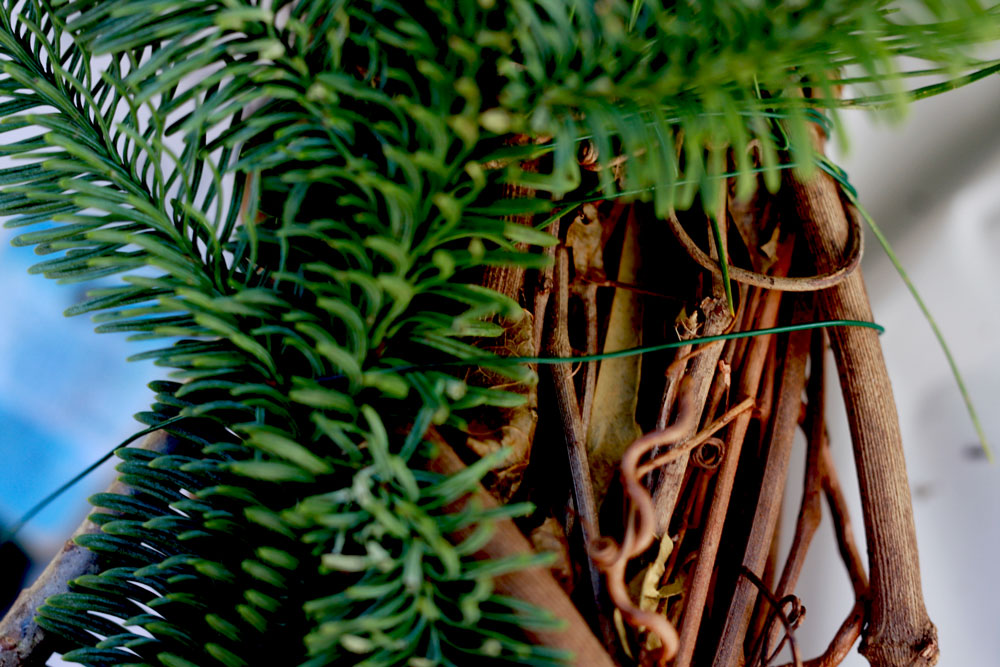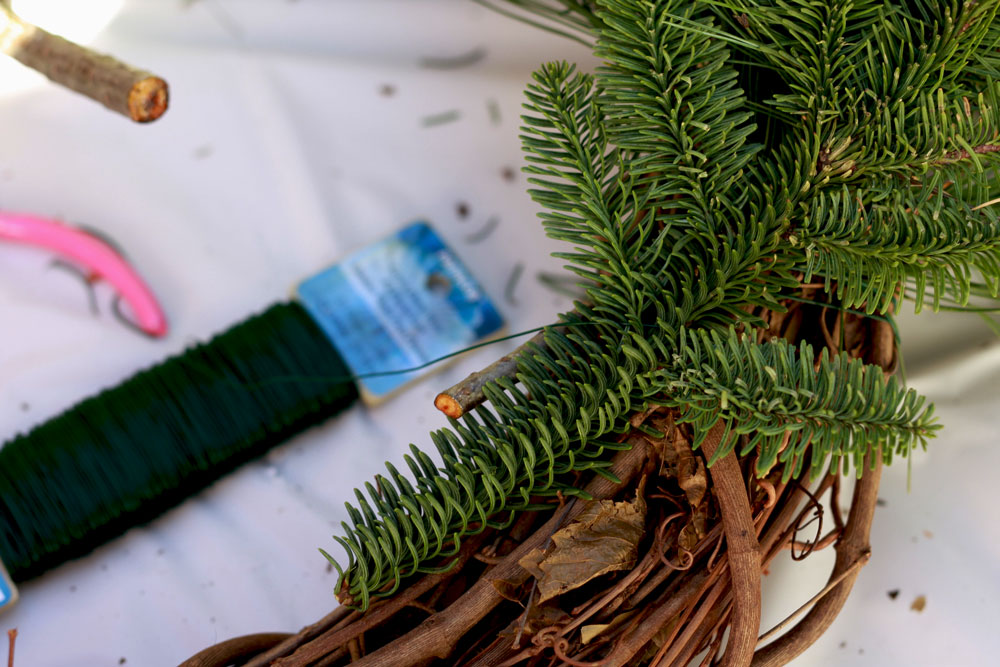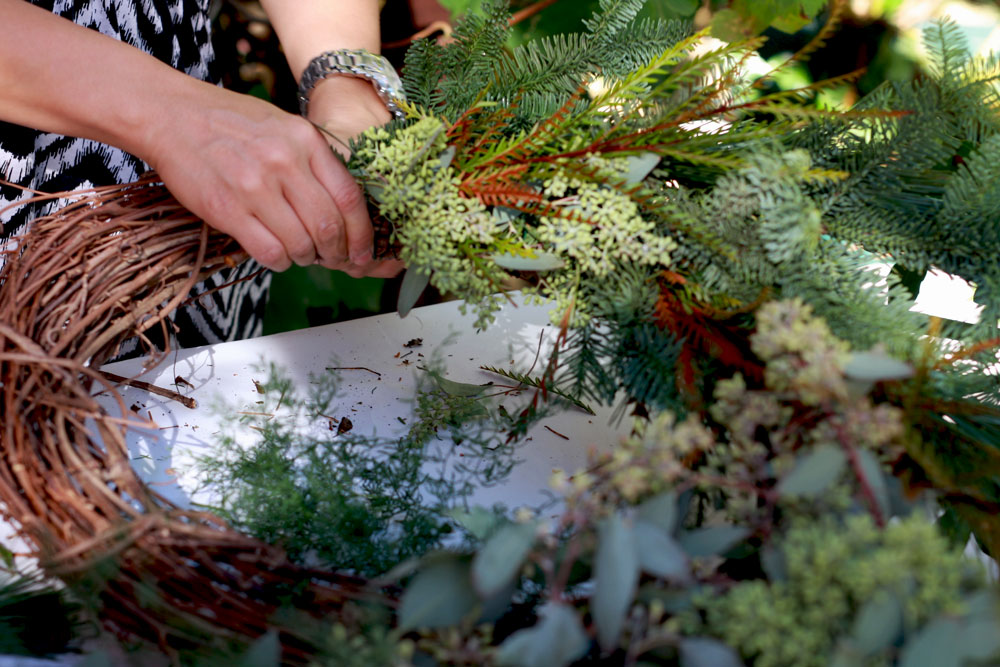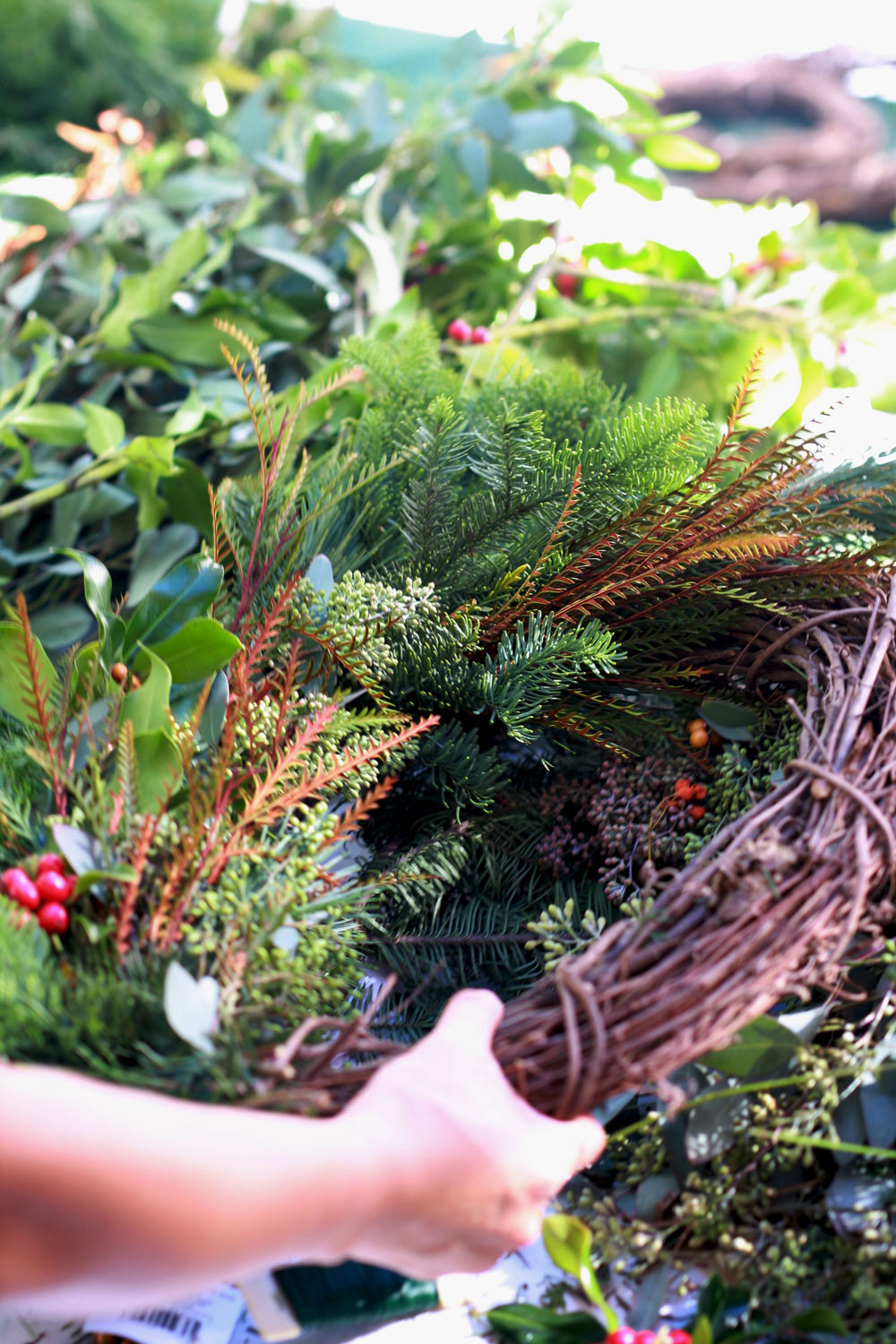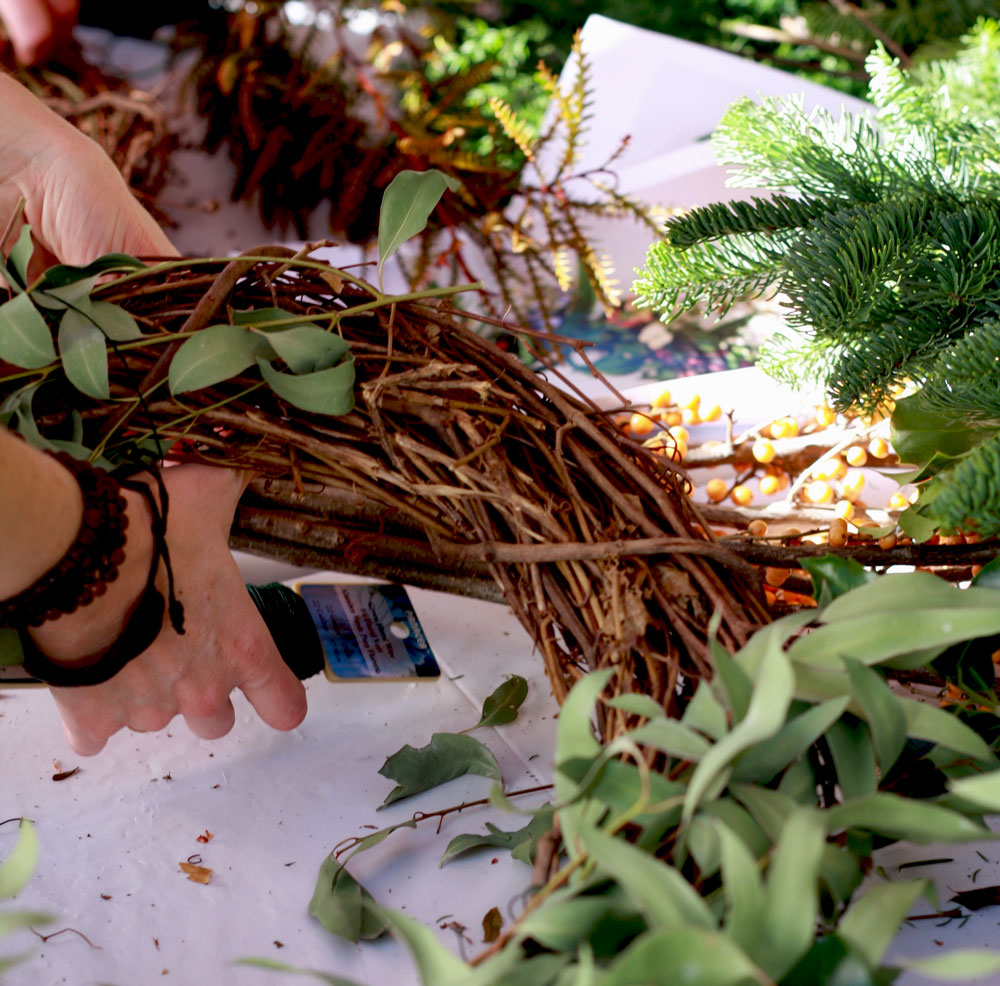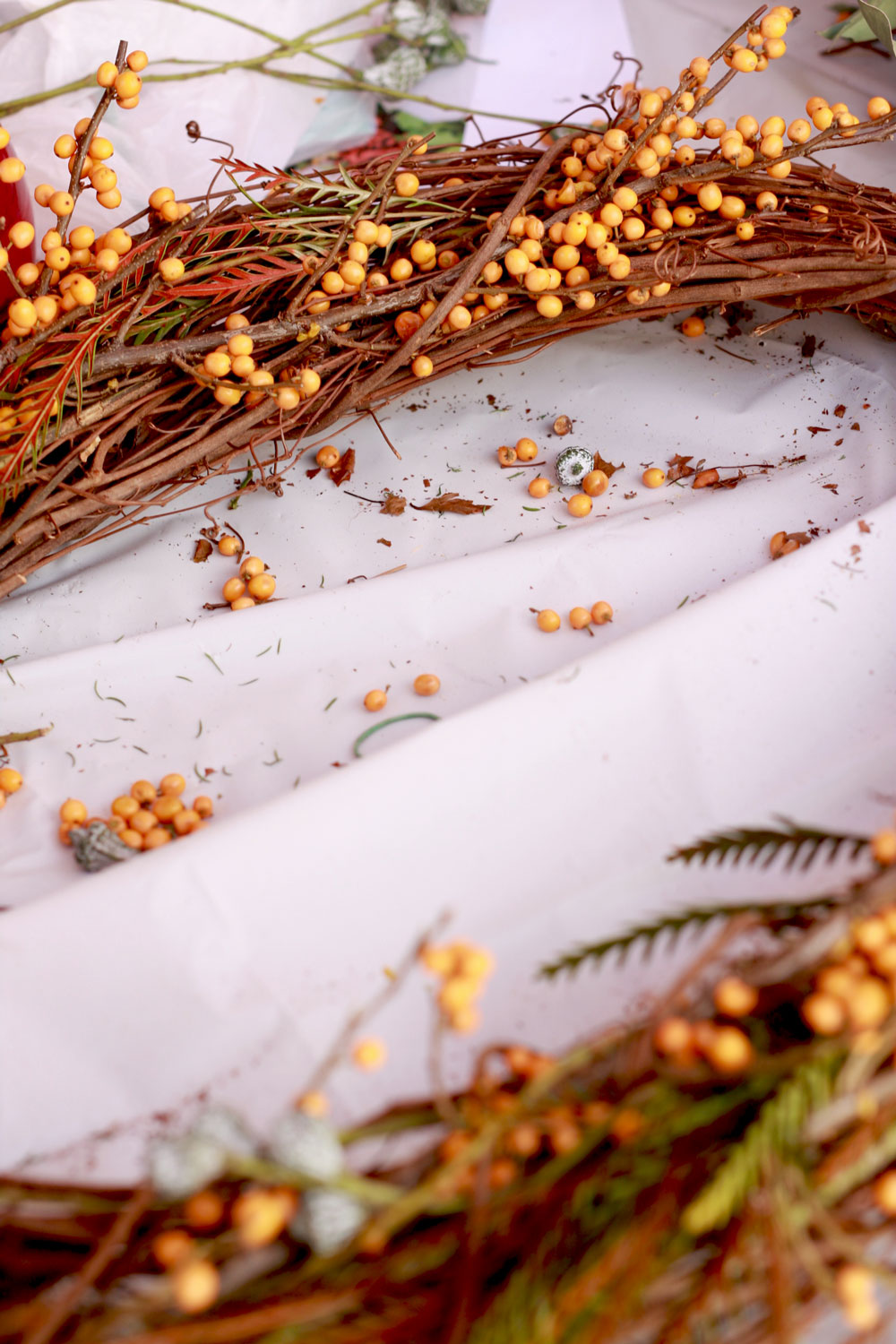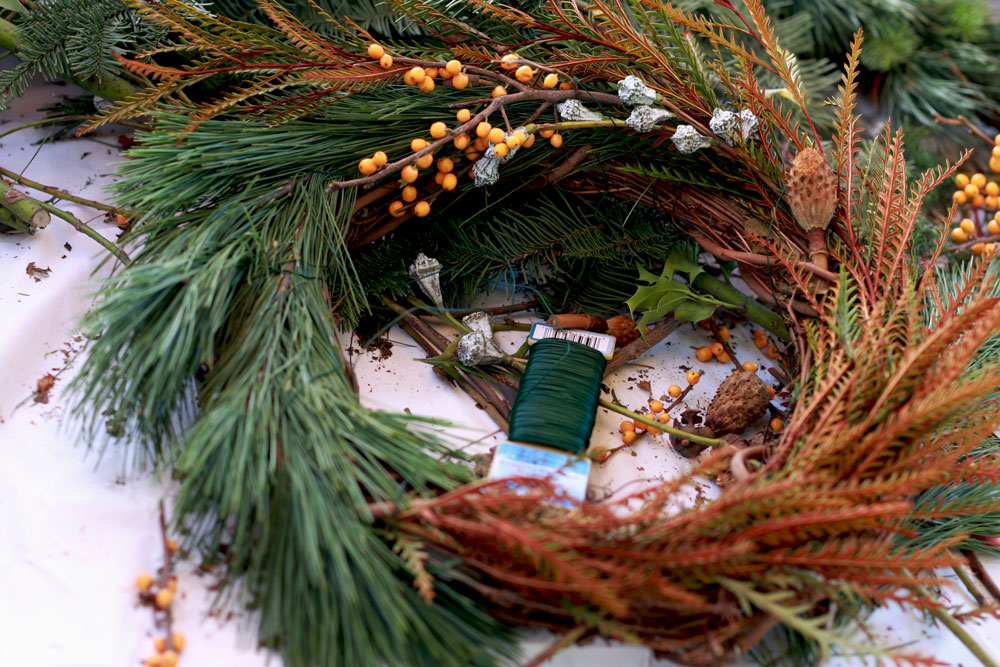 Some of my friends had a detailed plan before they started putting their wreaths together. Others went with the flow, because, and this is the thing about a wreath-making party, you CAN'T go wrong!!! Whatever you choose to use, in whatever order you want to do it, your final product will be fine. All the wreaths that we did that day were cute. This is why a wreath-making party is so satisfying! Everybody creates something beautiful that they can take home to hang on their doors while they remember how much fun they had on the amazing party you hosted!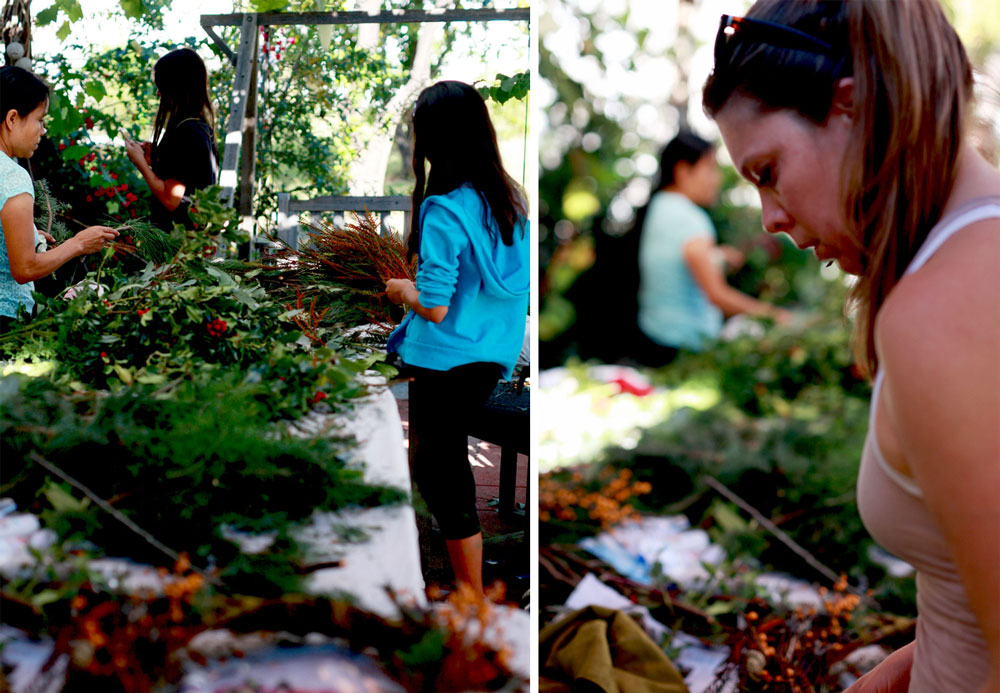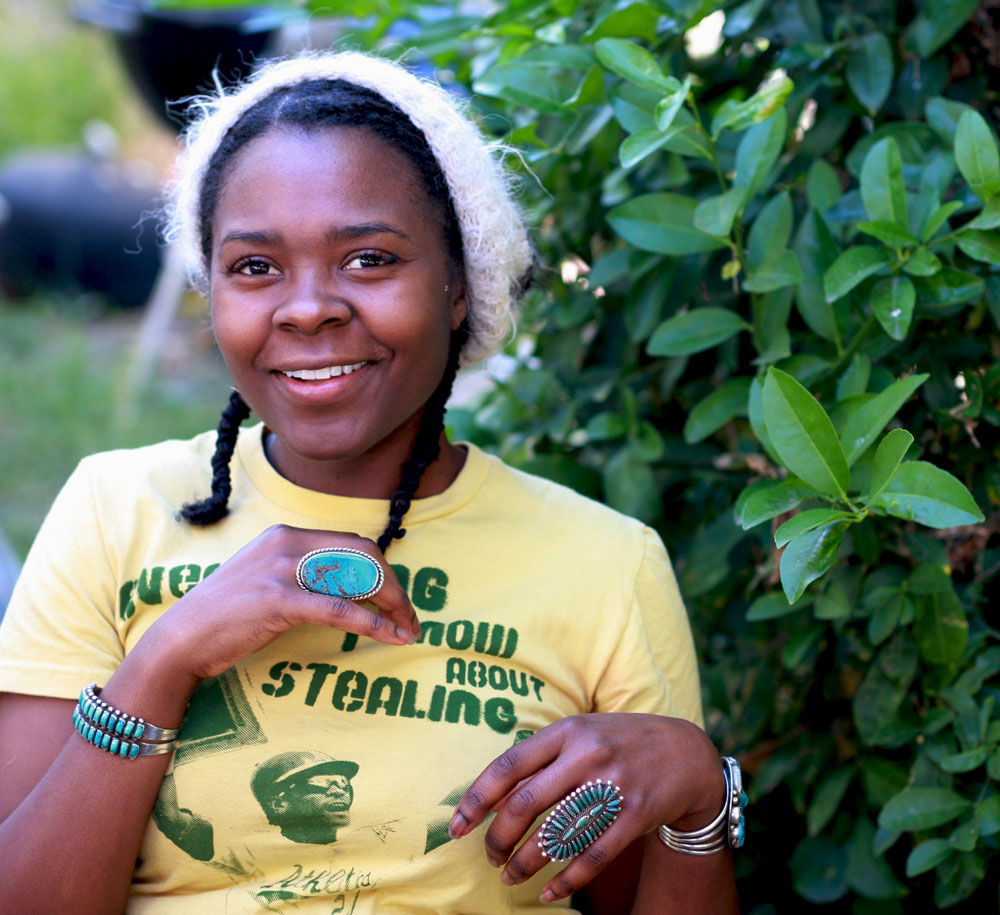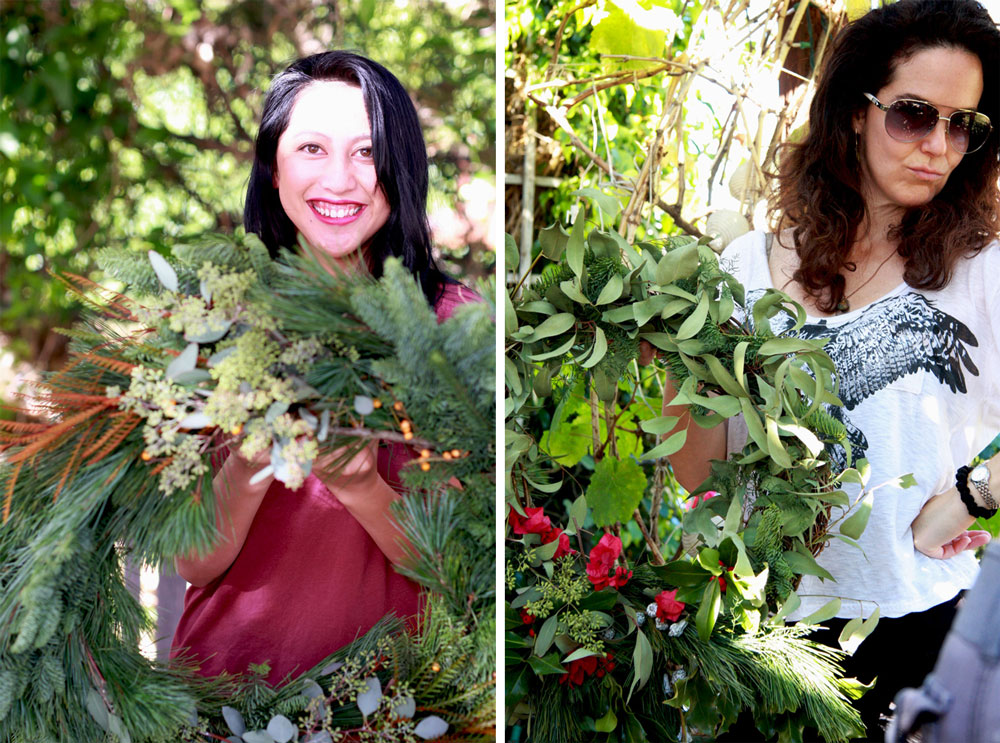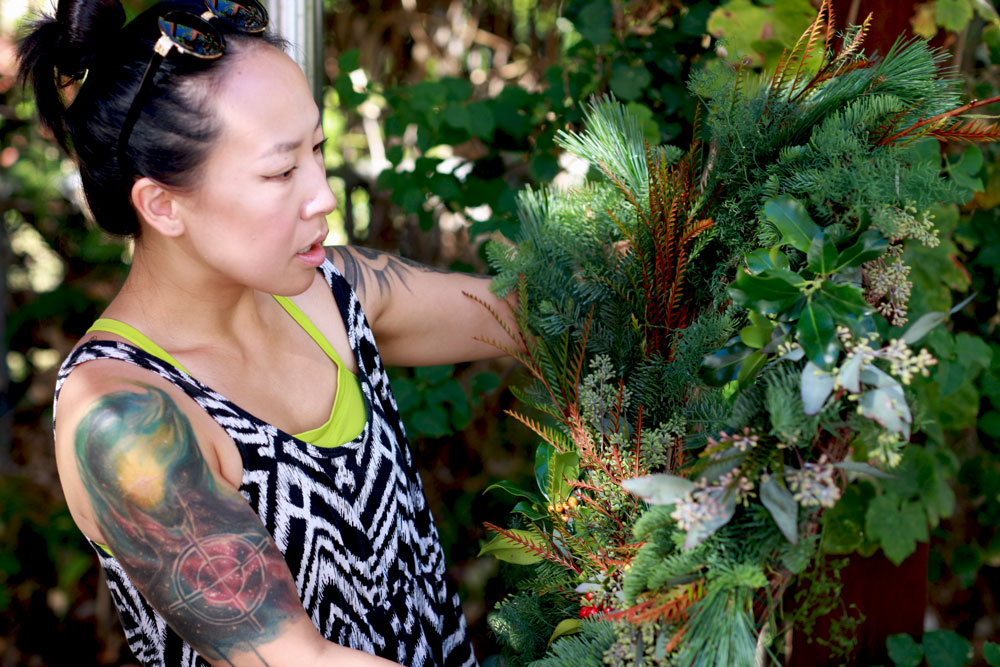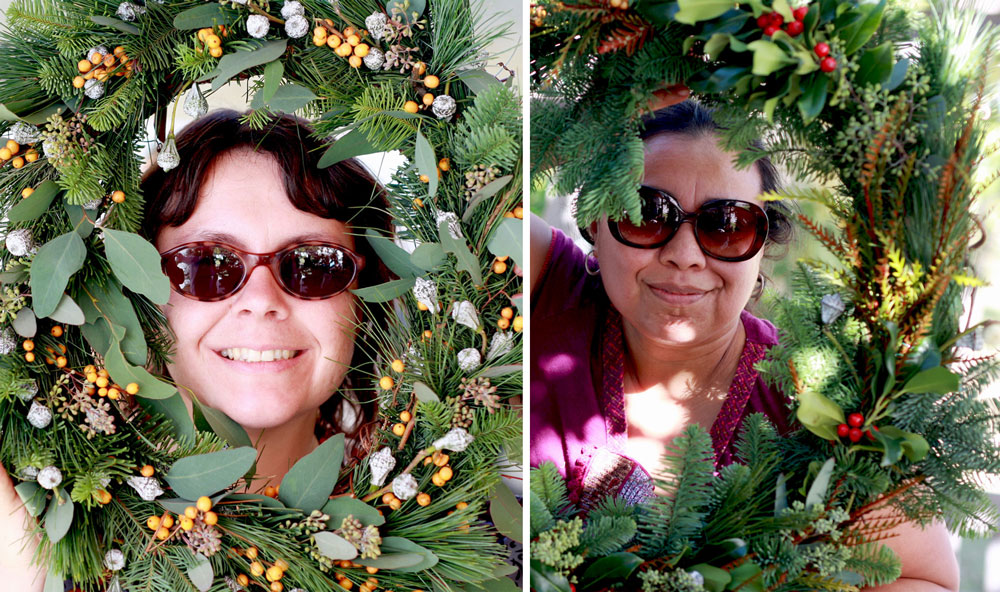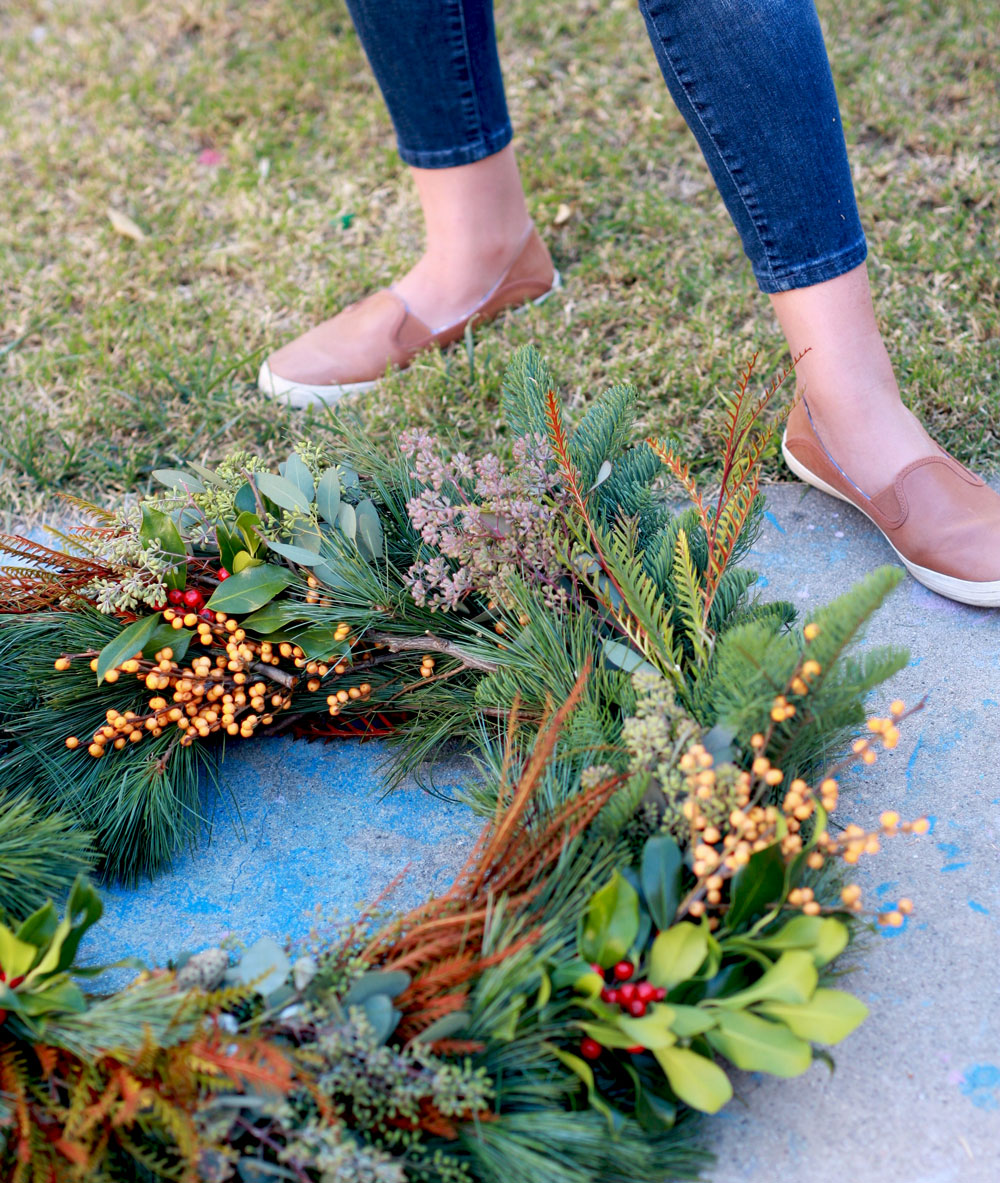 Here is a picture of my friend's wreath from the front and the back.
Here is the first version of the wreath I made. I wanted a green wreath. No red in it.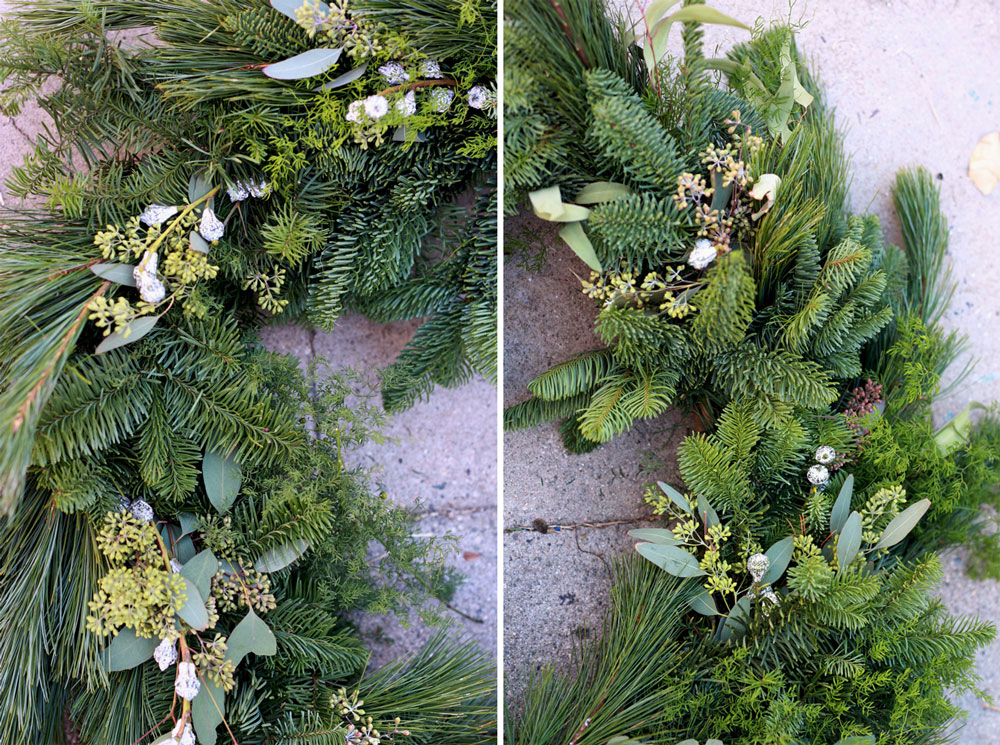 After doing this version, I decided I wanted more volume, so I started adding more greenery on the back.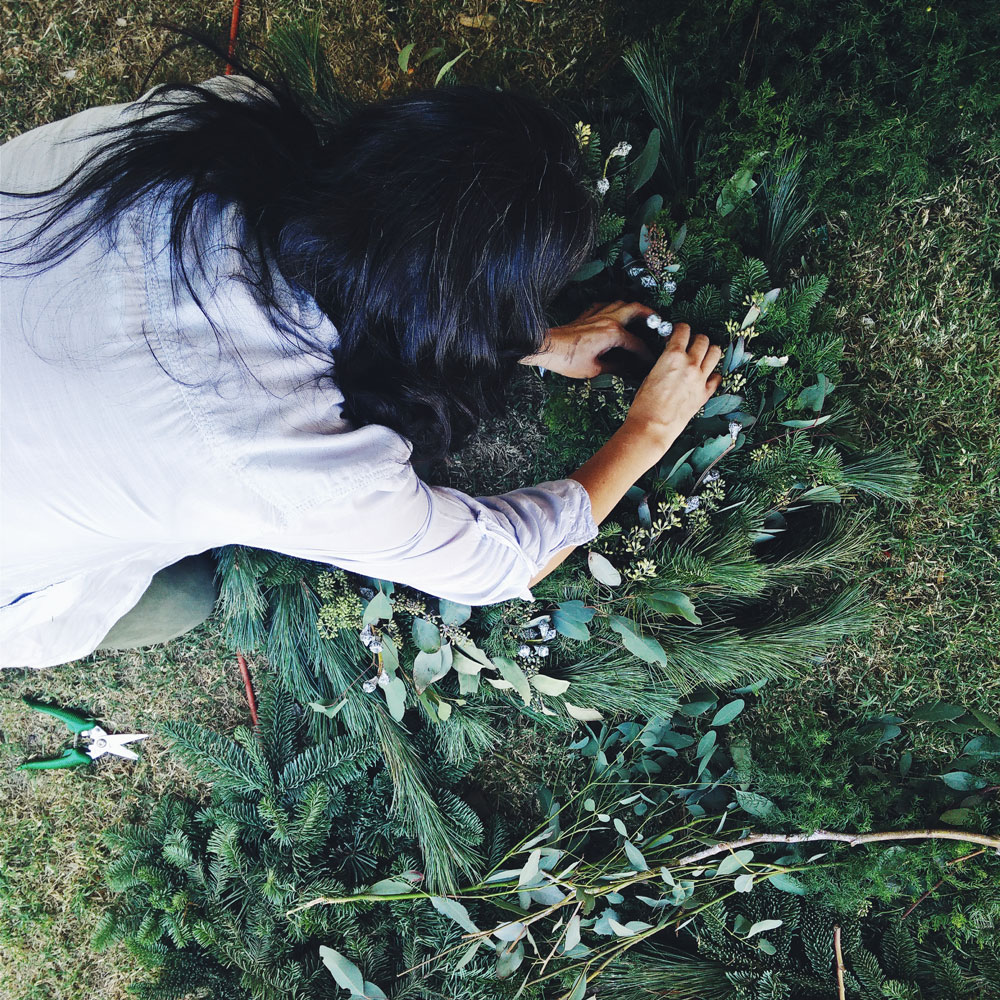 Here is the result. Kind of big, but I like it.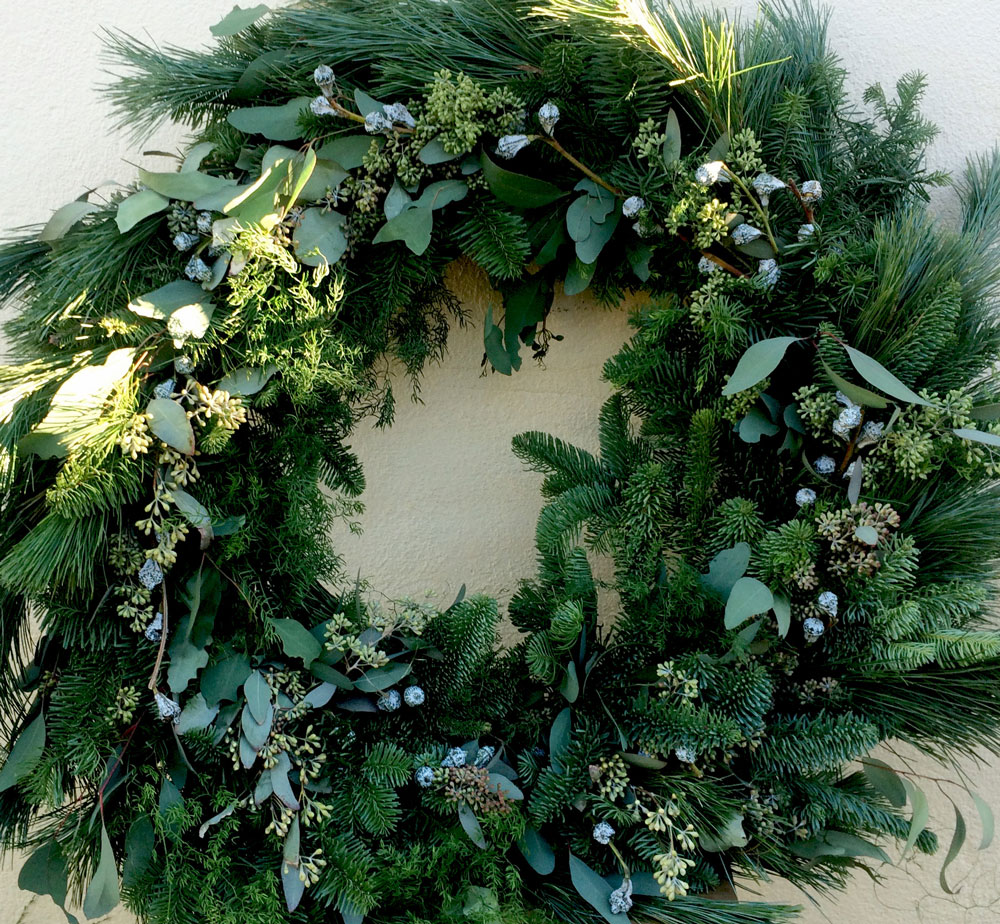 The wreath-making party was a success, which has inspired me to do DIY workshops for women more often.  It seems to me like a great way of creating community which is the whole reason why I started this blog anyway.
Anybody in LA that wants to come to our next gathering? Email me to milamoragaholz[at] yahoo.com. We would love to meet you.
Next up is a flower arrangement class.
Thanks for reading!
(Photo Credit: Thanks to my friend Charlene for taking my picture while doing a wreath!)
https://jestcafe.com/wp-content/uploads/2015/11/jestcafe.com-wreath-making-partyfeat.jpg
404
1000
Mila
https://jestcafe.com/wp-content/uploads/2017/08/Jest-Cafe-about-design.jpg
Mila
2015-11-30 06:30:10
2015-12-08 21:42:22
A Wreath-Making Party