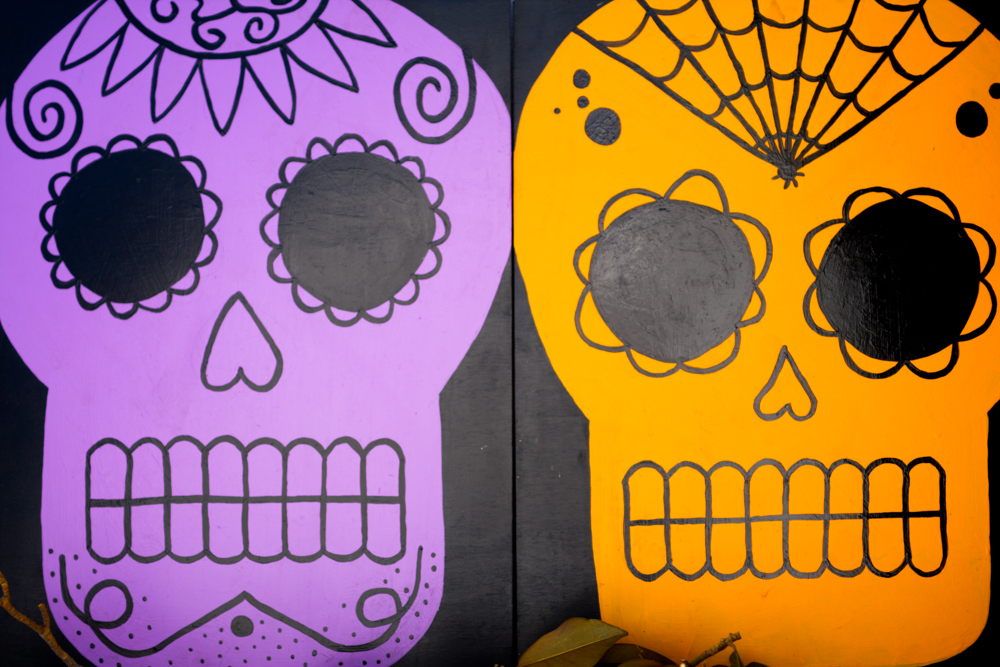 Here is another Halloween DIY project we did last week. I have been trying to find decorations inspired by the Día de los Muertos, so adding calaveras was a MUST.  I came out with the idea of painting these calaveras for the front yard.
They were easy to do, but you have to wait for the paint to dry to be able to paint the details, and that takes a little bit of time. The trick to paint these calaveras is to make both sides of the face kind of symmetrical (doesn't have to be perfect). To do this, you need to measure and mark all your face details with pencil before starting to paint. That part was a little time consuming.
Here are the instructions on how to make these beautiful calaveras. The look SOOOOO pretty in the front yard.
COLORFUL CALAVERAS
Difficulty (1-5): 3 Time: At least 1/2 day because you need to wait for paint to dry Cost: $15 per calavera
Materials:
Plywood panels- I bought 2' x 3'
Small Roller, if you have one. Otherwise, a brush will do.
Black latex paint – sample size.
Color latex paint – whatever color you want for your calavera.
Small brush, to paint the black lines for the calavera.
Measuring tape
Pencil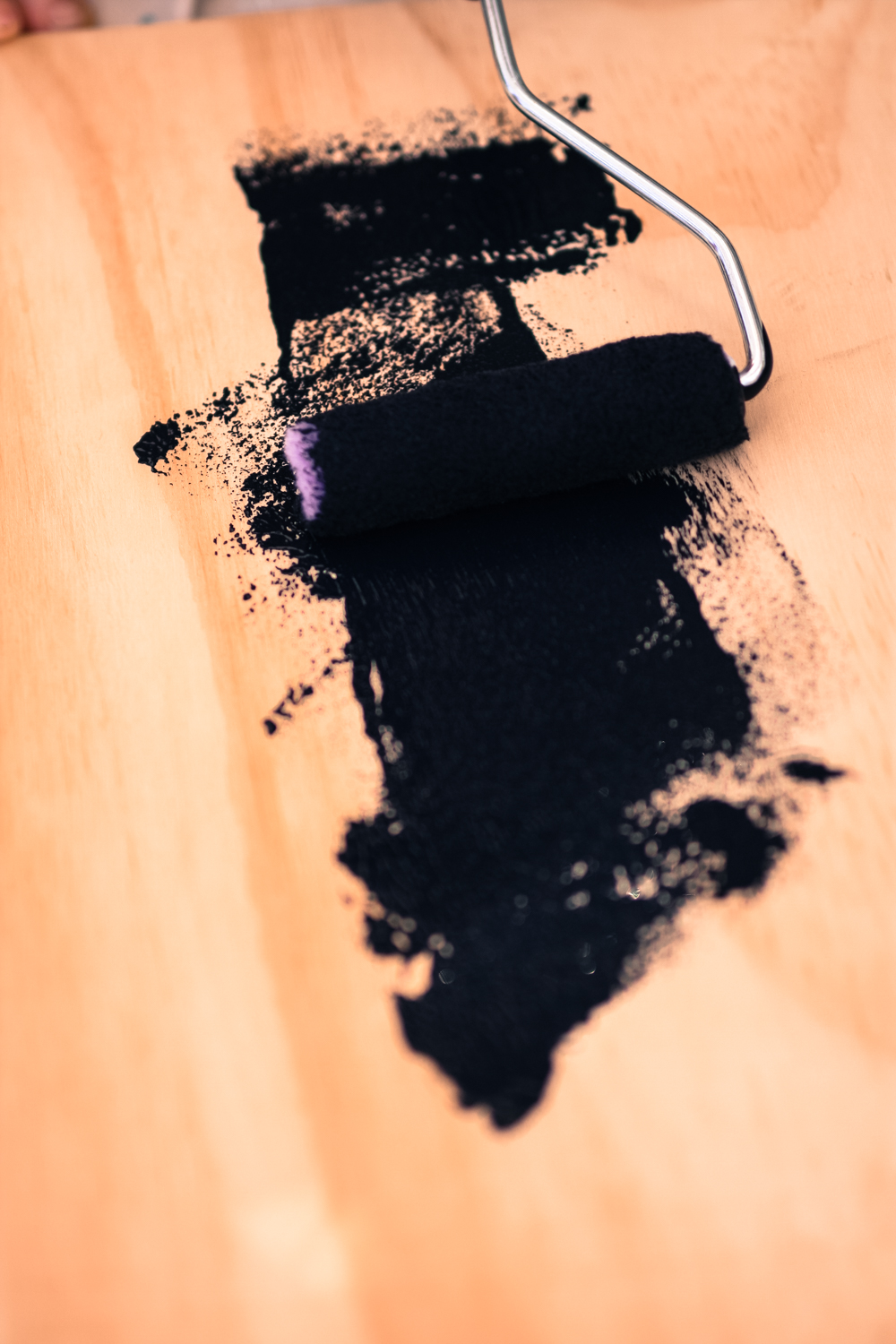 STEP 1
Have your kids help painting the whole panel black with the roller. It is no necessary to paint the whole panel black, but kids love doing it and why not giving them a little bit of love.
If you don't have kids, or want to do this project all by yourself (totally understandable. Been there, done that.) Just go to Step 2 and, after outlining your calavera, fill up the empty spaces with black paint and your brush.
IMPORTANT TIP: Paint the back of your panel, too, otherwise the wood will start to warp.
STEP 2
Outline the calavera with a pencil. It is important that the right and left sides of the calavera are somehow symmetrical. Mark your main points so you know where to draw the lines. Here is a photo of the main points I marked. I made sure they were at a similar distance from the sides, bottom, and top. Paint the calavera.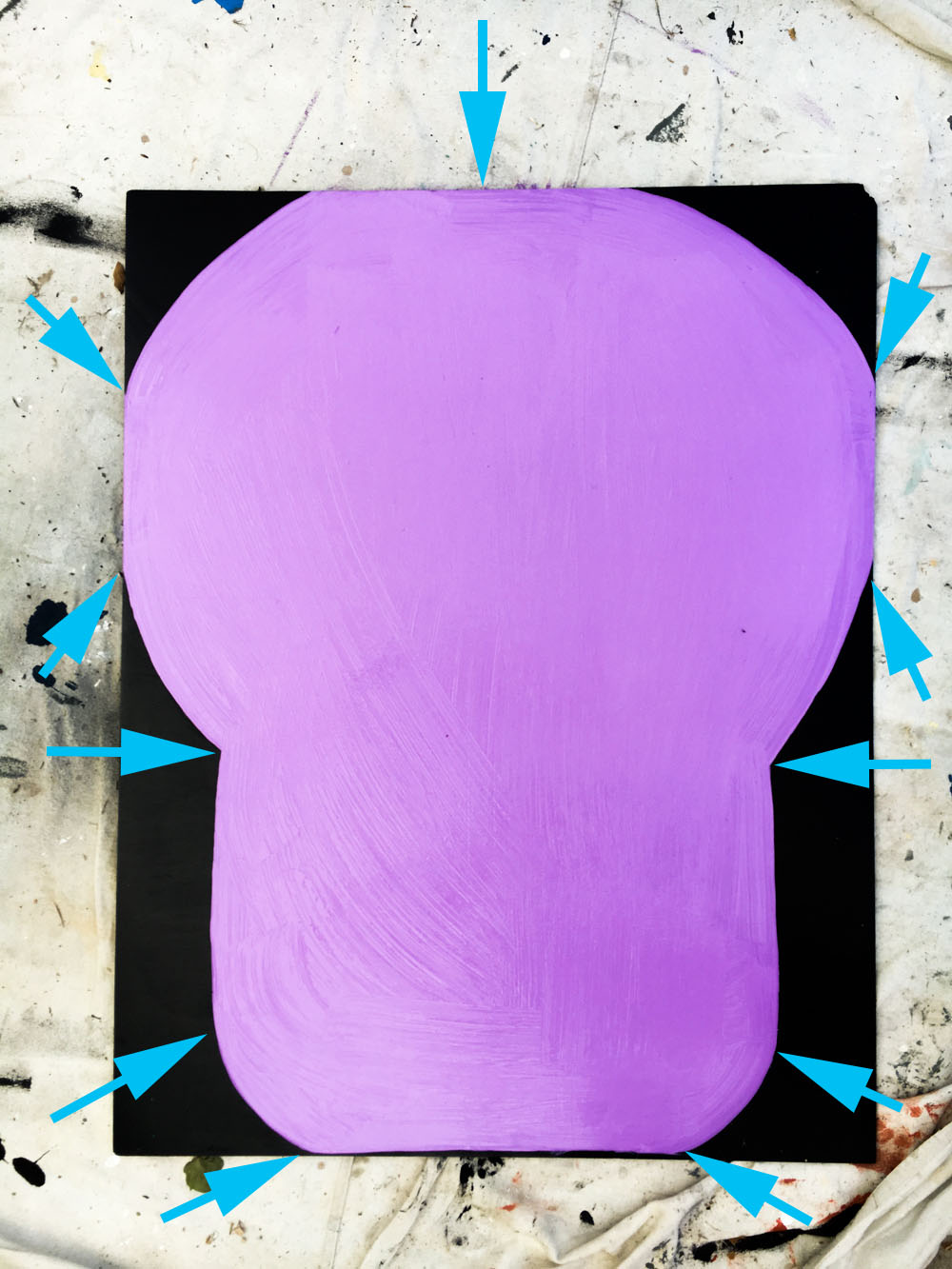 STEP 3
Draw the features of your calavera with your pencil. To do this, you need careful measuring to achieve that symmetry calaveras need. Take a look: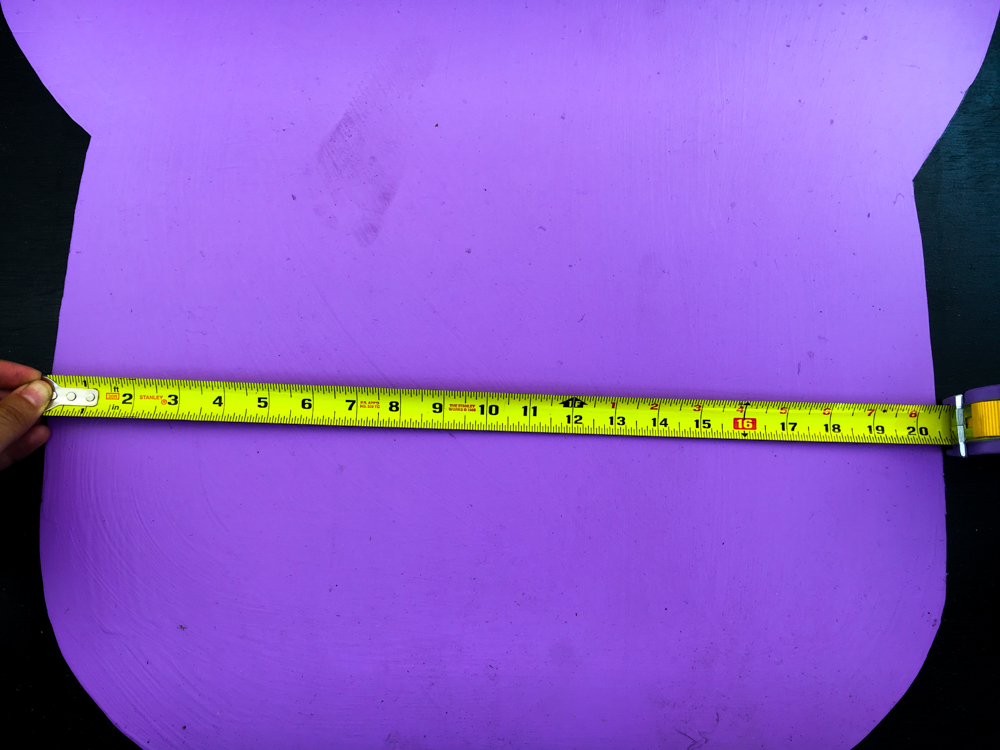 For the teeth, for example, I marked how wide (2 inches) and long (3 inches) each tooth had to be. I made sure the line in the middle was straight and then draw the rest of lines with a pencil. It looked like this: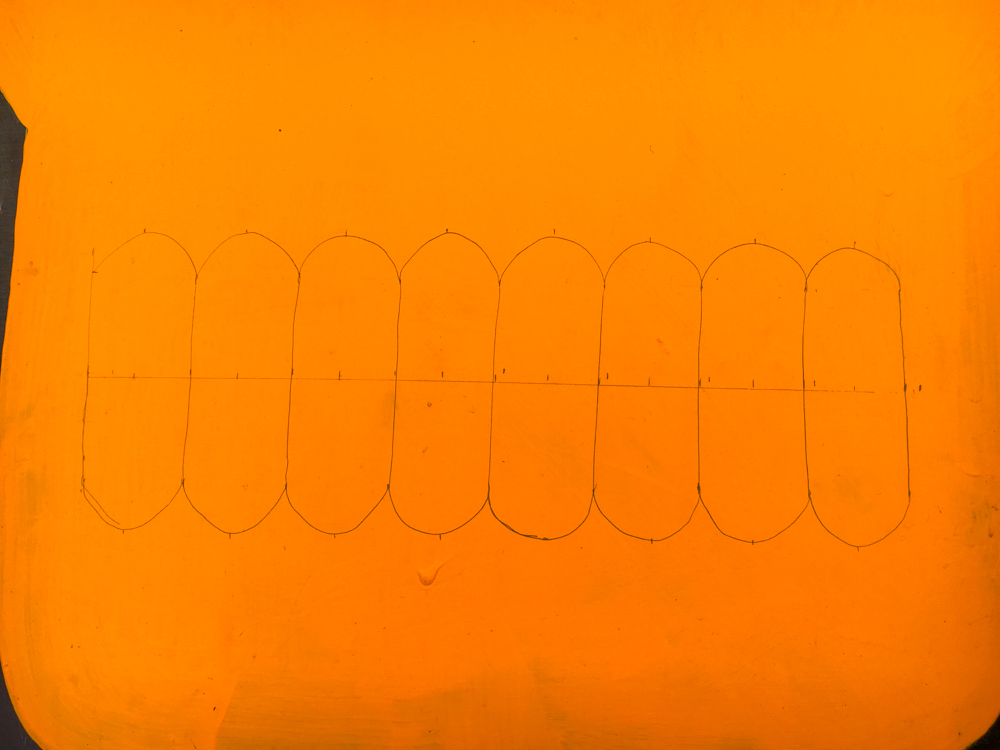 For the eyes, I just marked a middle point and then eight points 4 inches away from that middle point at different sides. Then I made lines between these points and made a big circle. I used these eight points as reference to create the outside petals for the eyes in the orange calavera.
See here:
Step 4
Paint the black lines with your thin brush and black paint. It is easier than it sounds. If you go slowly and with patient, it is not difficult to achieve. You will need 2 coats of black paint for the details. Wait until it dries.
Here are more photos and thanks for stopping by.
Also, a post about a ghost family for your front yard, a ghost wall decoration, and how to make a Halloween wreath.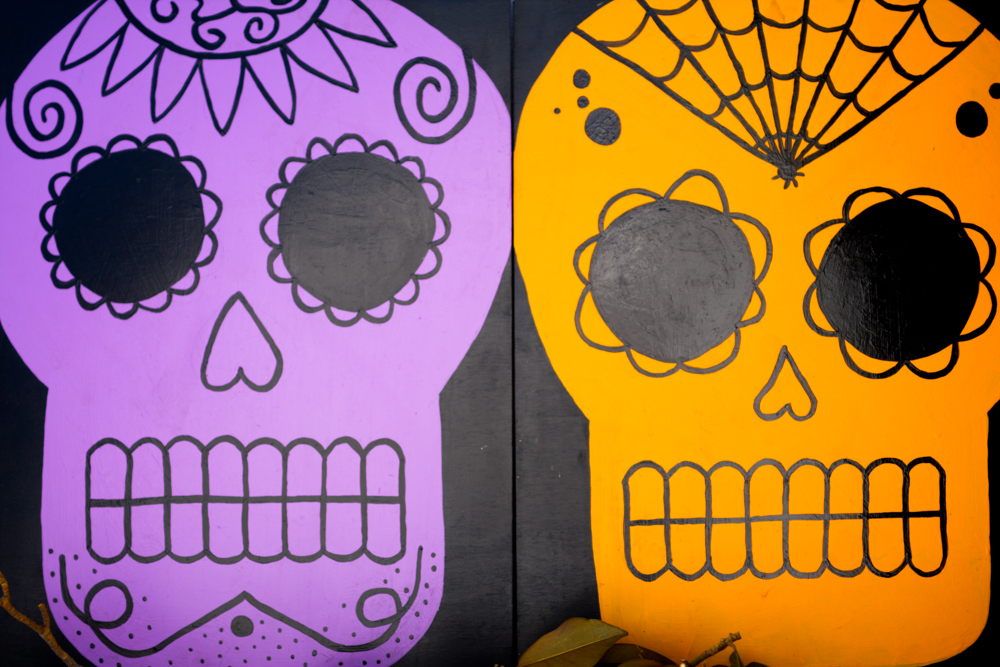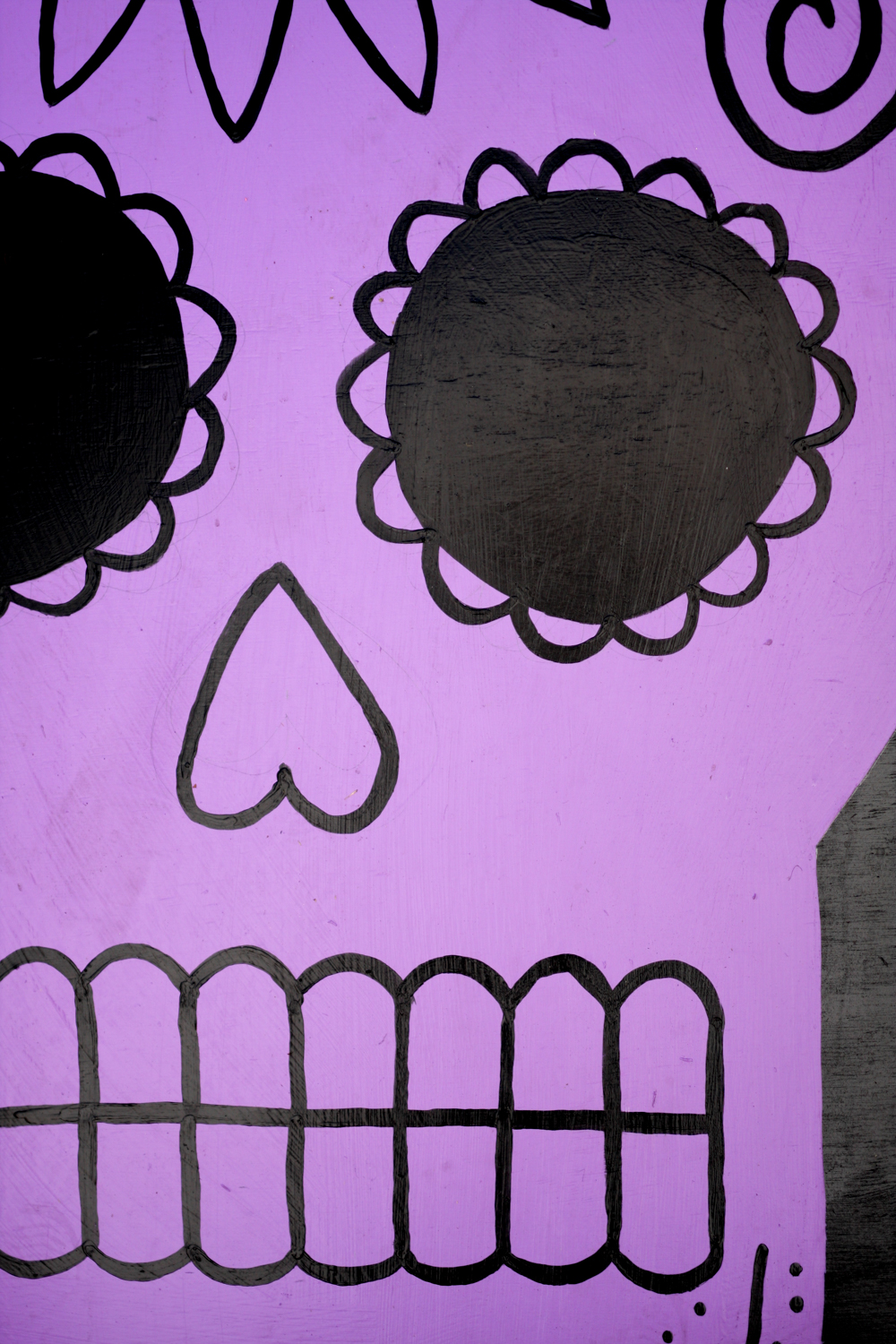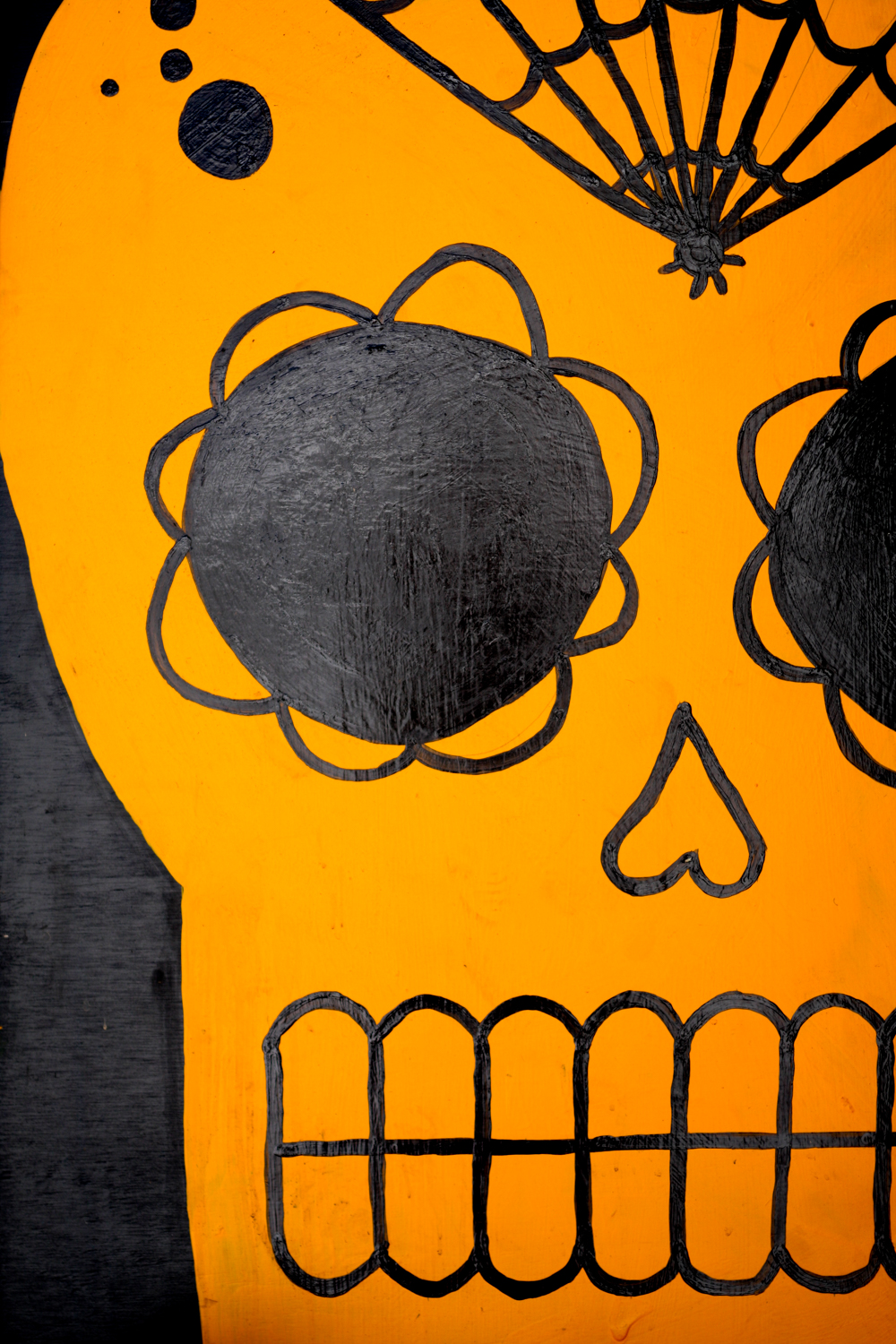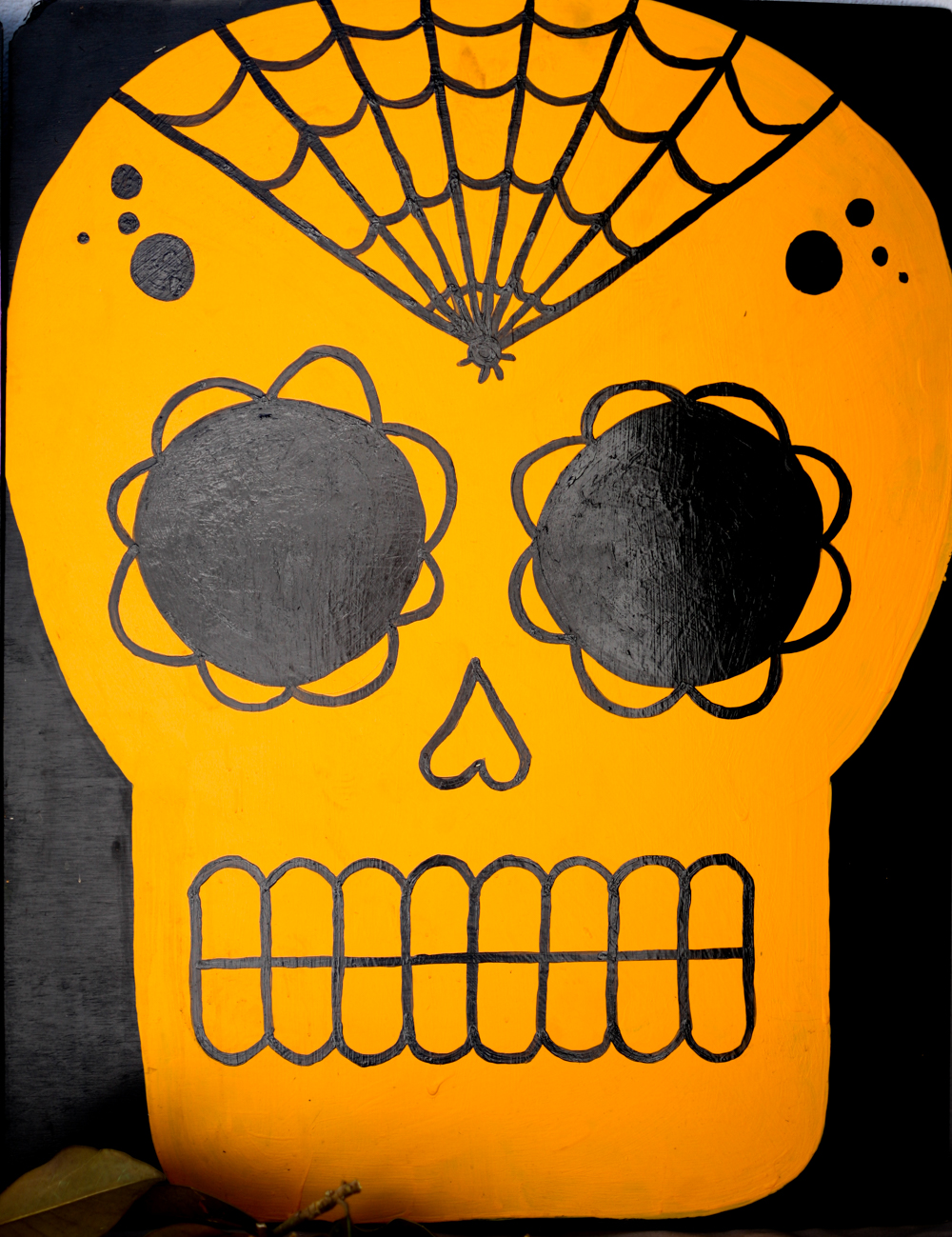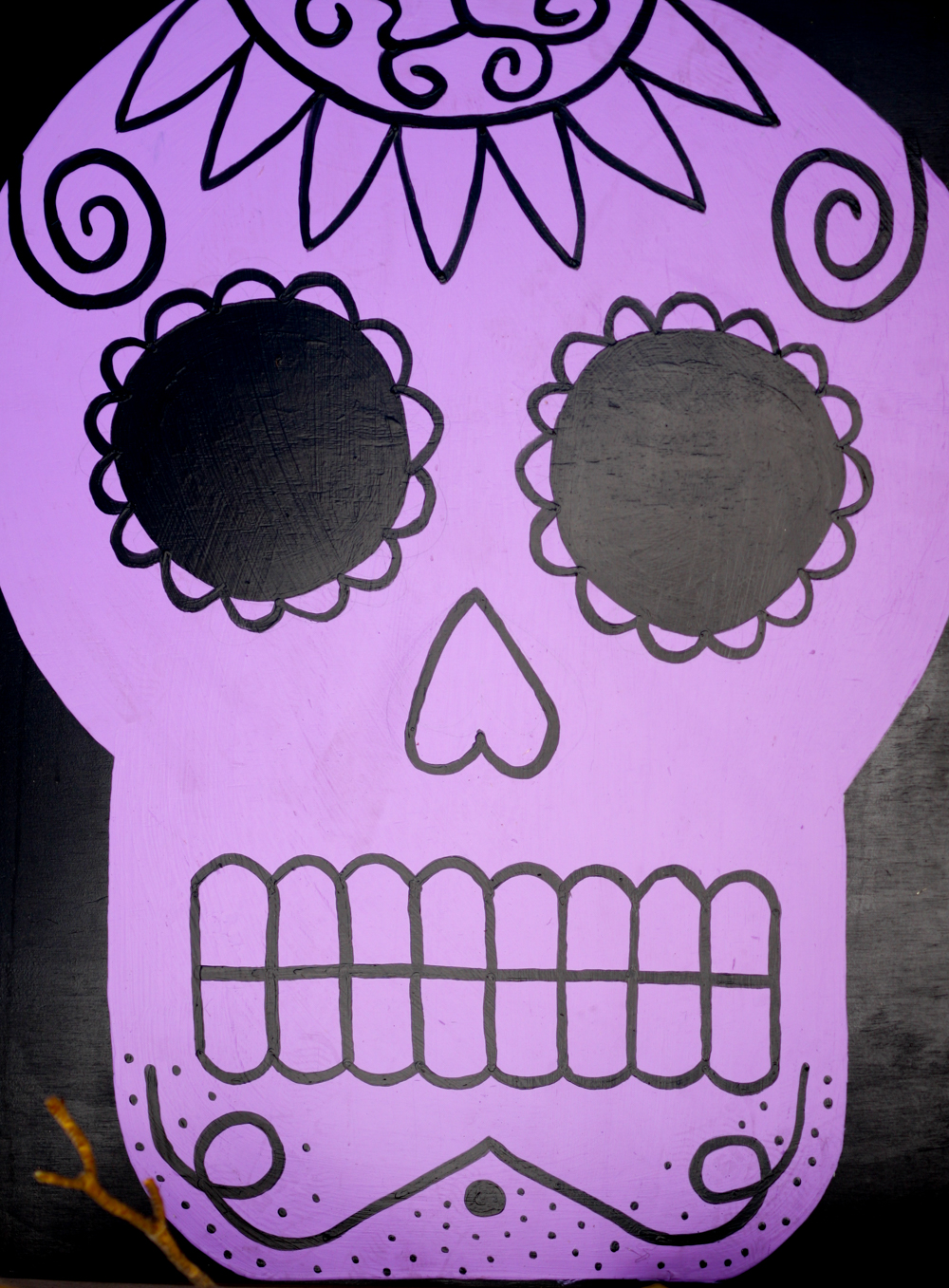 https://jestcafe.com/wp-content/uploads/2016/10/halloween-wreath-22.jpg
667
1000
Mila
https://jestcafe.com/wp-content/uploads/2017/08/Jest-Cafe-about-design.jpg
Mila
2016-10-24 06:30:46
2016-11-07 18:10:29
Colorful Calaveras - Another Cute Halloween DIY