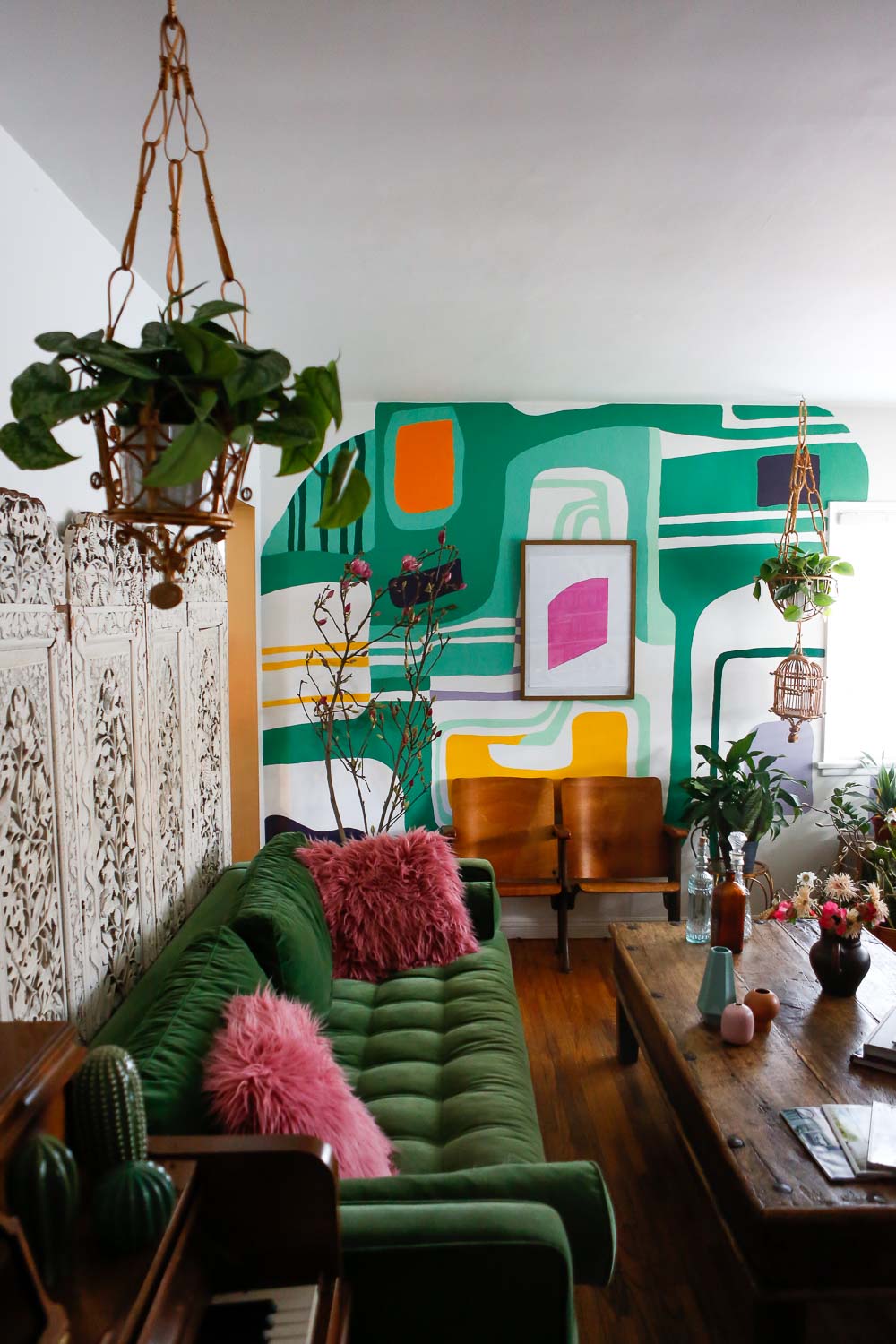 I am alive and pregnant. I thought you would want to know that.
Before you ask any questions, I want to clarify a few things: 1) George made me do it (third baby), 2) yes, I am too old for this, and, 3) it's a boy! (Here are my thoughts on having a third child a couple of years ago).
Now that we got that out of the way you must be wondering why the need to stop writing the blog? Being pregnant is not a debilitating condition… necessarily. Well, it was for me. The first trimester was simply awful, a lot worse than with my other two pregnancies. I threw up every day, was incapable of exercising or standing up from bed… I even fell asleep in my office one day, under the desk. It was really sad, and you know what happens after feeling bad for 8 weeks in a row? You forget how it is to feel good! I started to think that this nausea was going to last forever! It also gave me a new perspective and empathy for people that have long-term diseases that make them feel like crap constantly. It was so horrible that I caught the stomach flu during the New Year's weekend and it took me 5 hours to figure out that it was the flu and not just pregnancy symptoms. That is how bad it was…
Of course, if you follow my IG account (which you totally should. Click here to do that), you know I have been pretty active, just not blogging.
But, on the brighter side!!! I am back to blogging land with a BANG! My home has changed a lot in the last months (or year) and I want to show you some of it.
In preparation for this Spring Tour that I am doing with a bunch of amazing design bloggers, I headed to my favorite place, The Flower Market, DTLA. I  bought ranunculus, spider gerberas, hellebores, and plenty of flowering branches. I filled my home with them and took a lot of photos. Let's take a look, shall we?
LIVING ROOM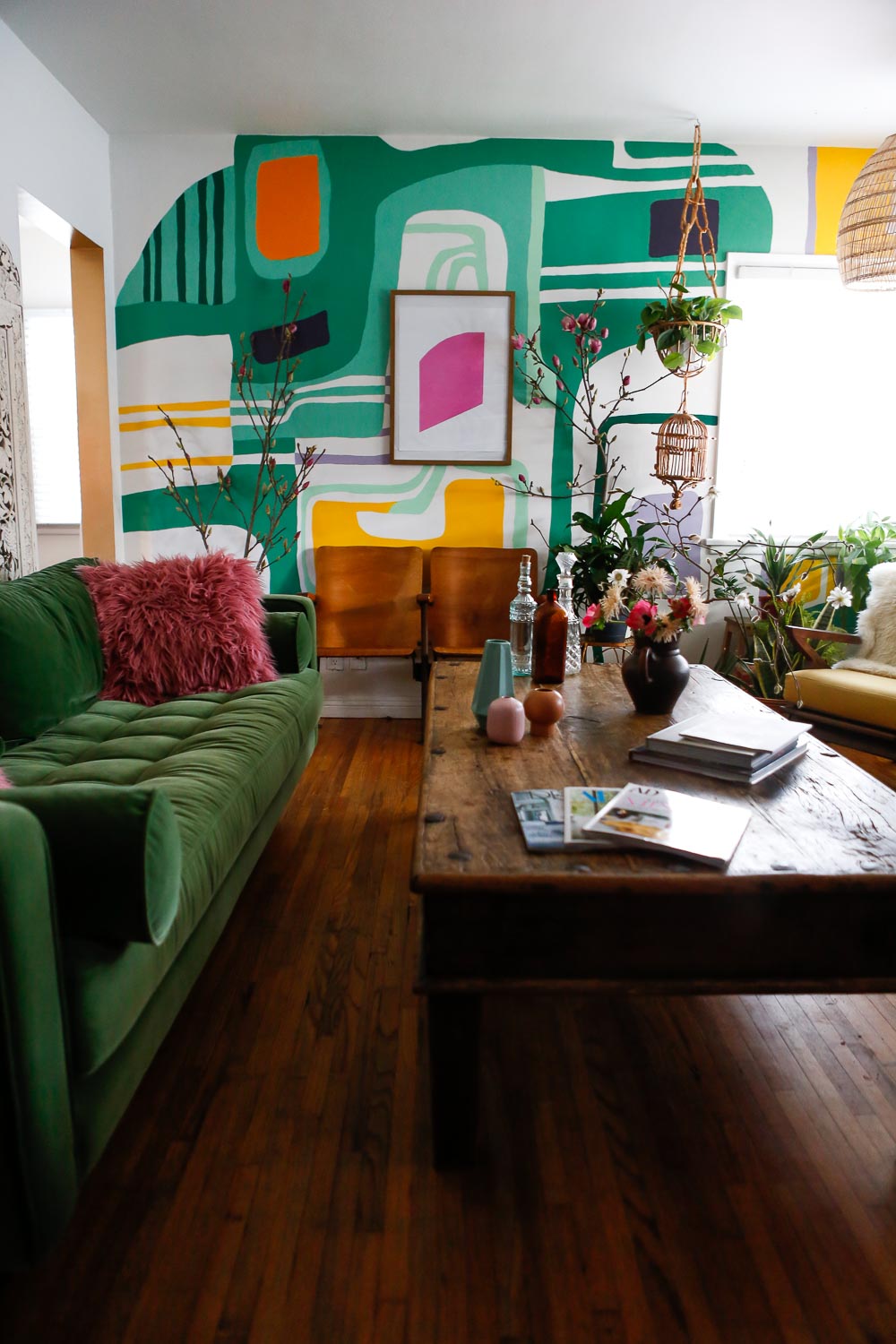 Of course, that mural I did for ORC is still the focal point of the room. I have added more texture and color with the green velvet sofa from Article, yellow chairs from Joybird, and wicker planters from Chile… they will be available in my Etsy shop soon.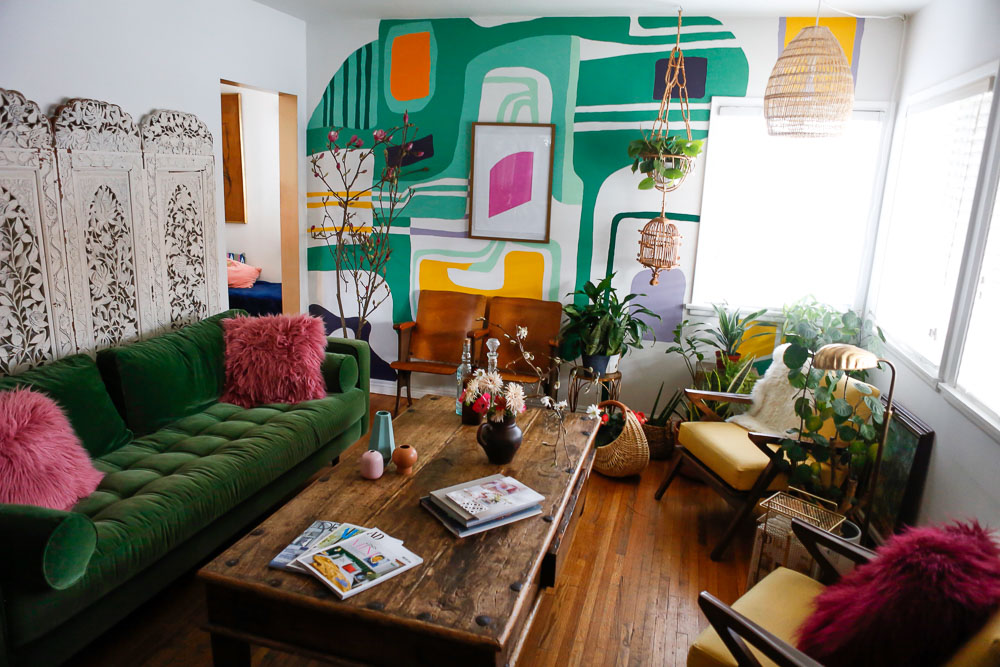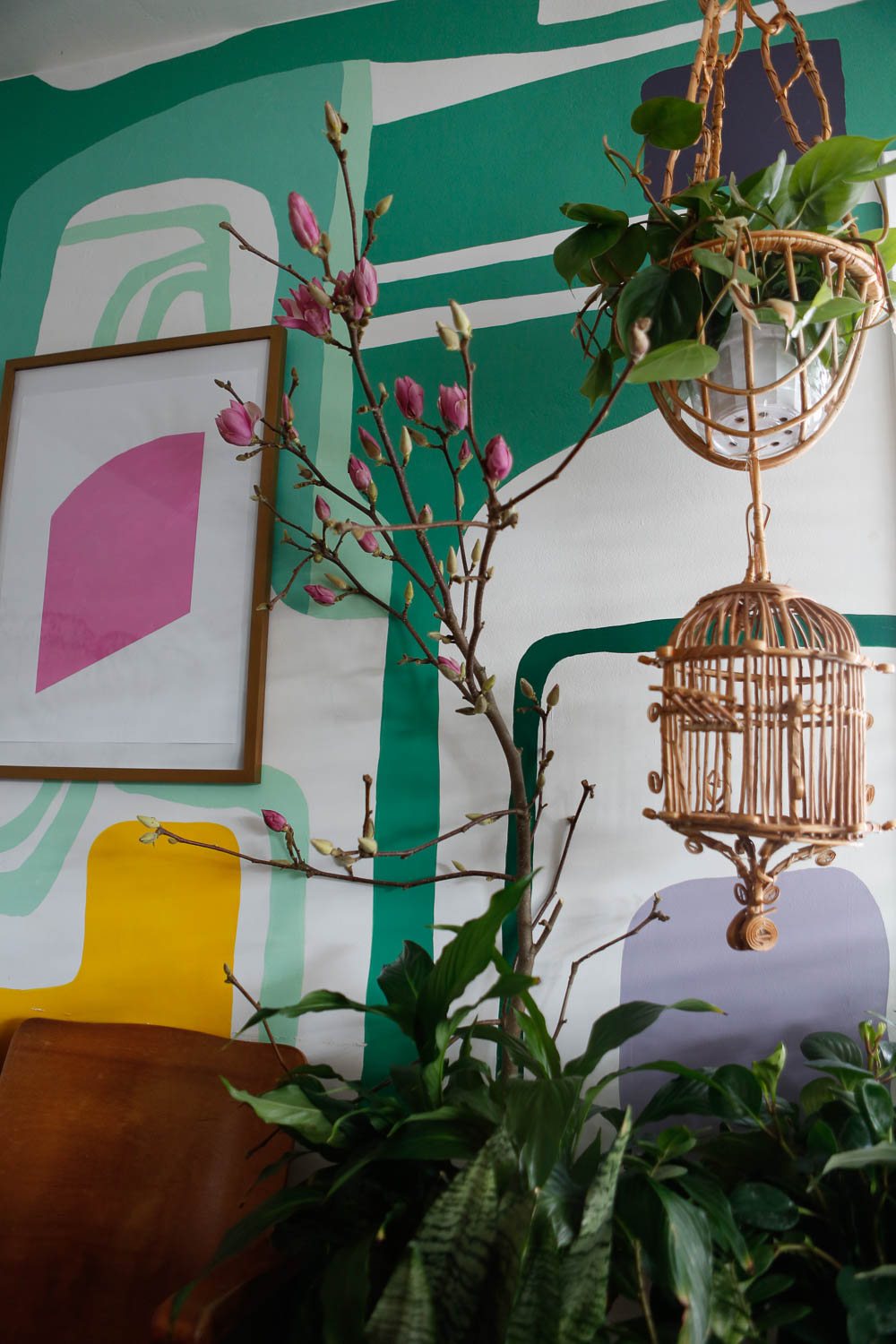 Magnolia branches make me happy. The pink paint is a project that I did last year.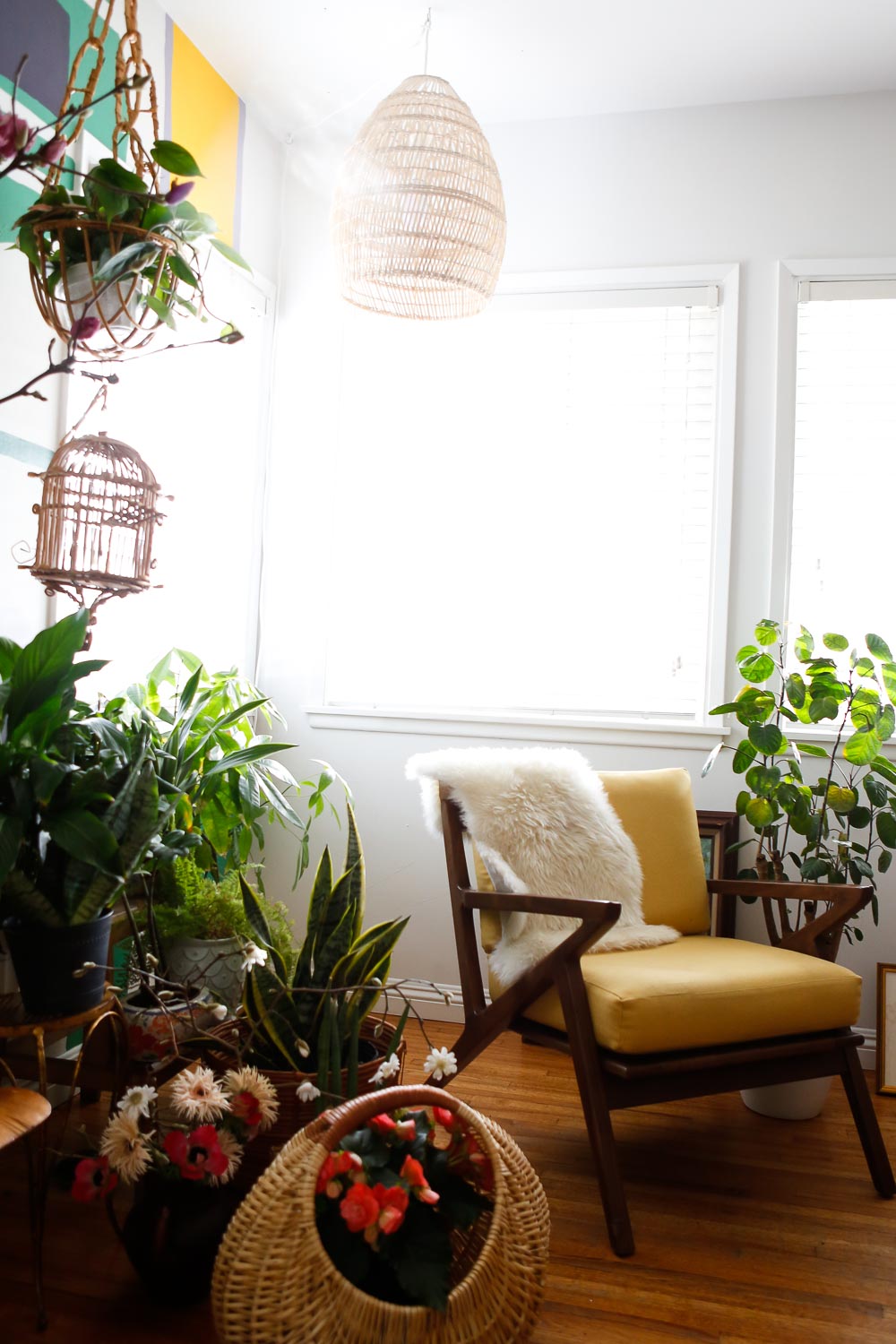 Some of these planters are also from Chile, others have been collected with time. Faux sheepskin from IKEA.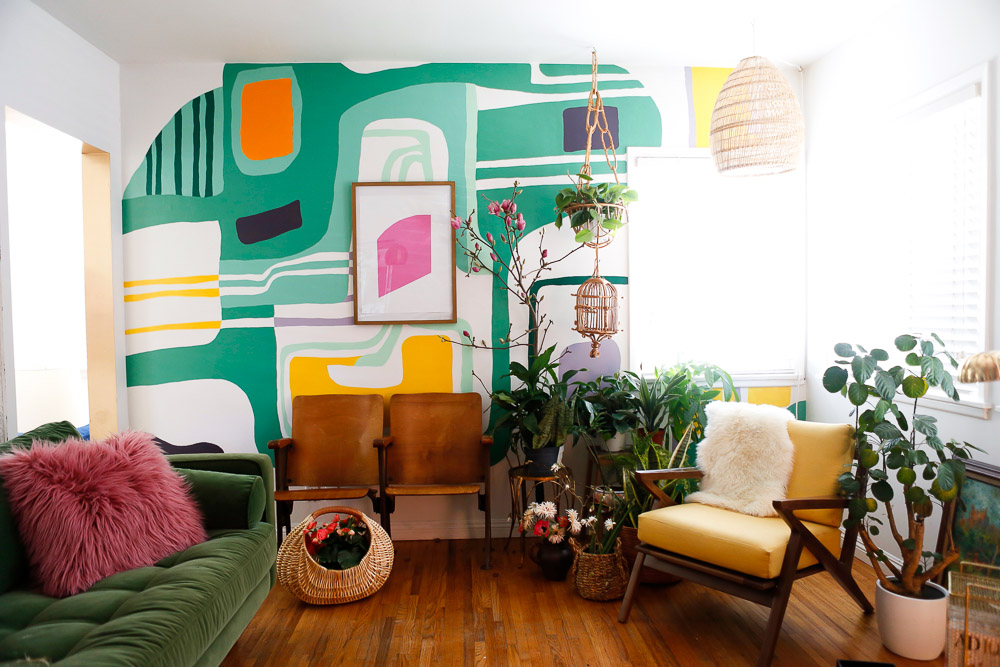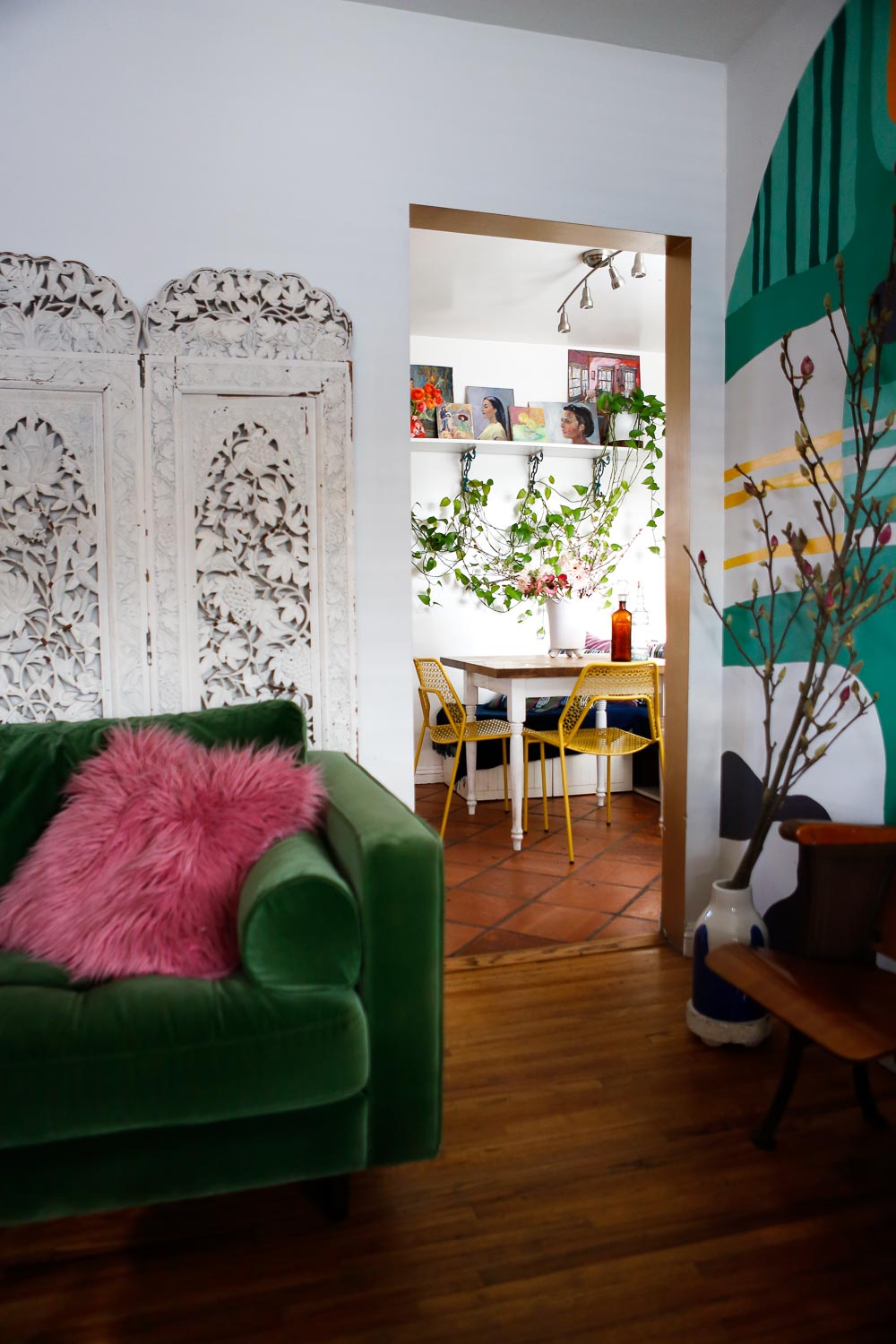 The view to our kitchen. I love how bright it looks.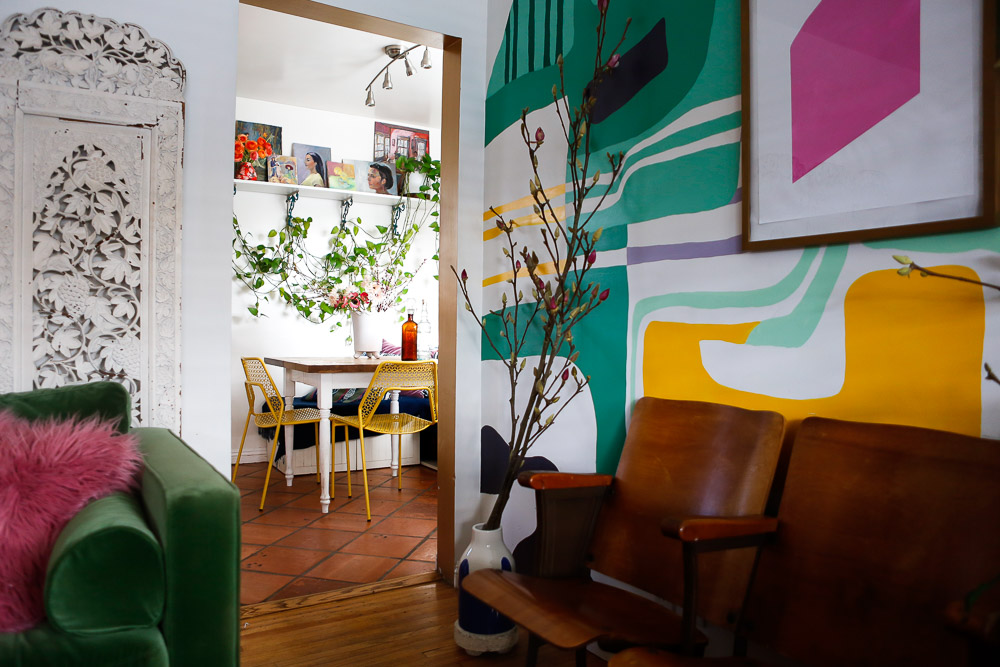 The theater chairs were a Craiglist find from my husband. The blue vase is from Target. Purple, fluffy pillows are also from Target.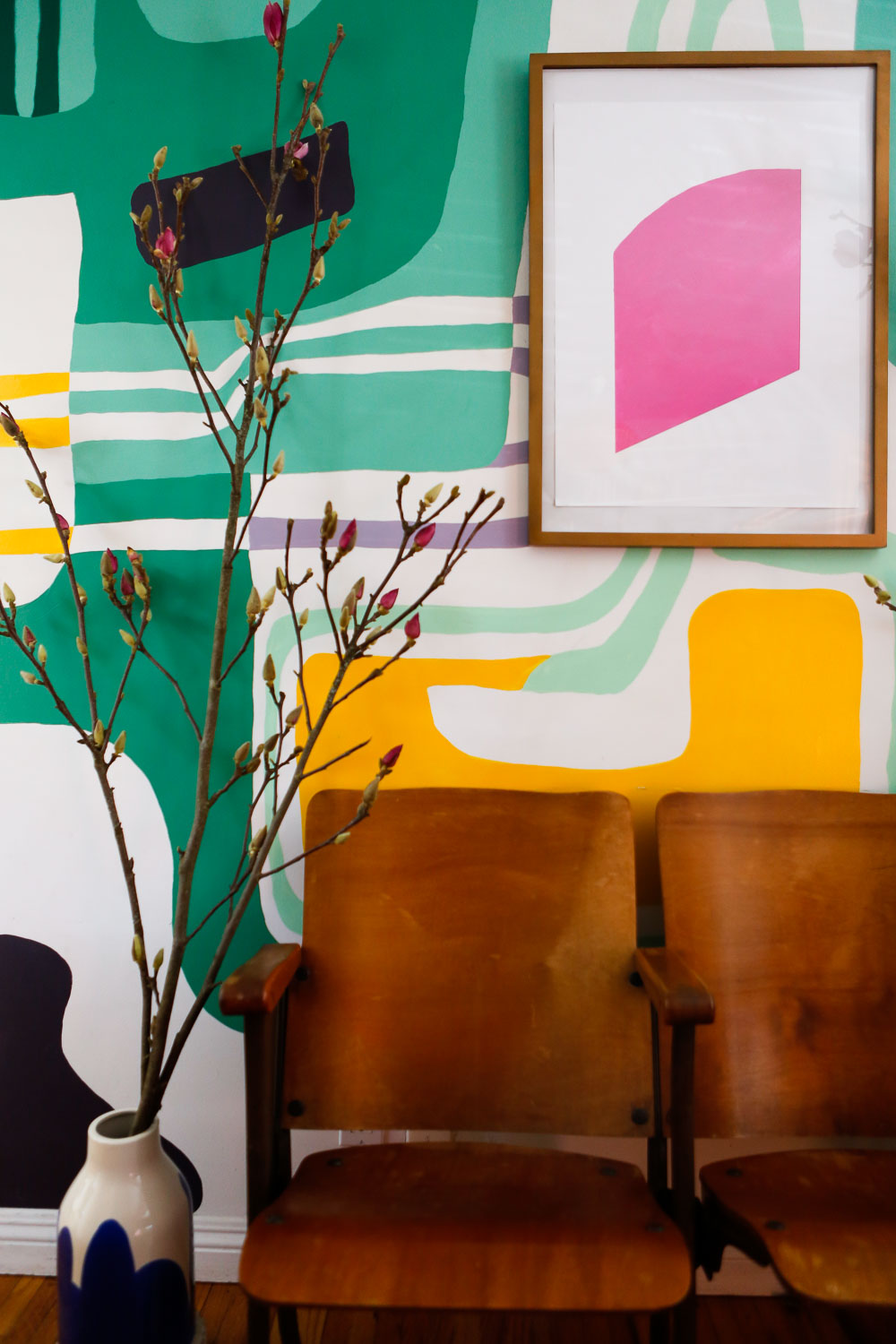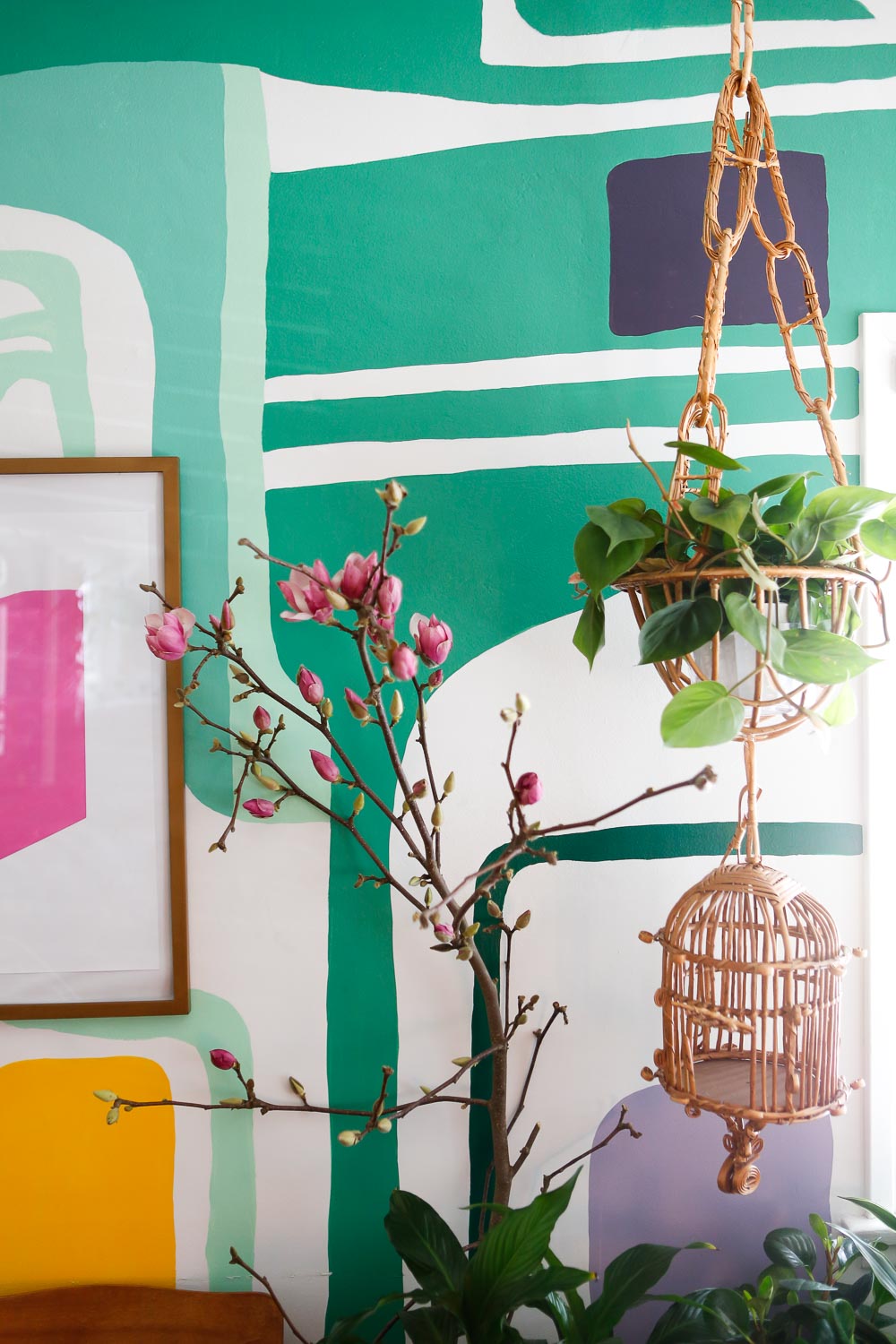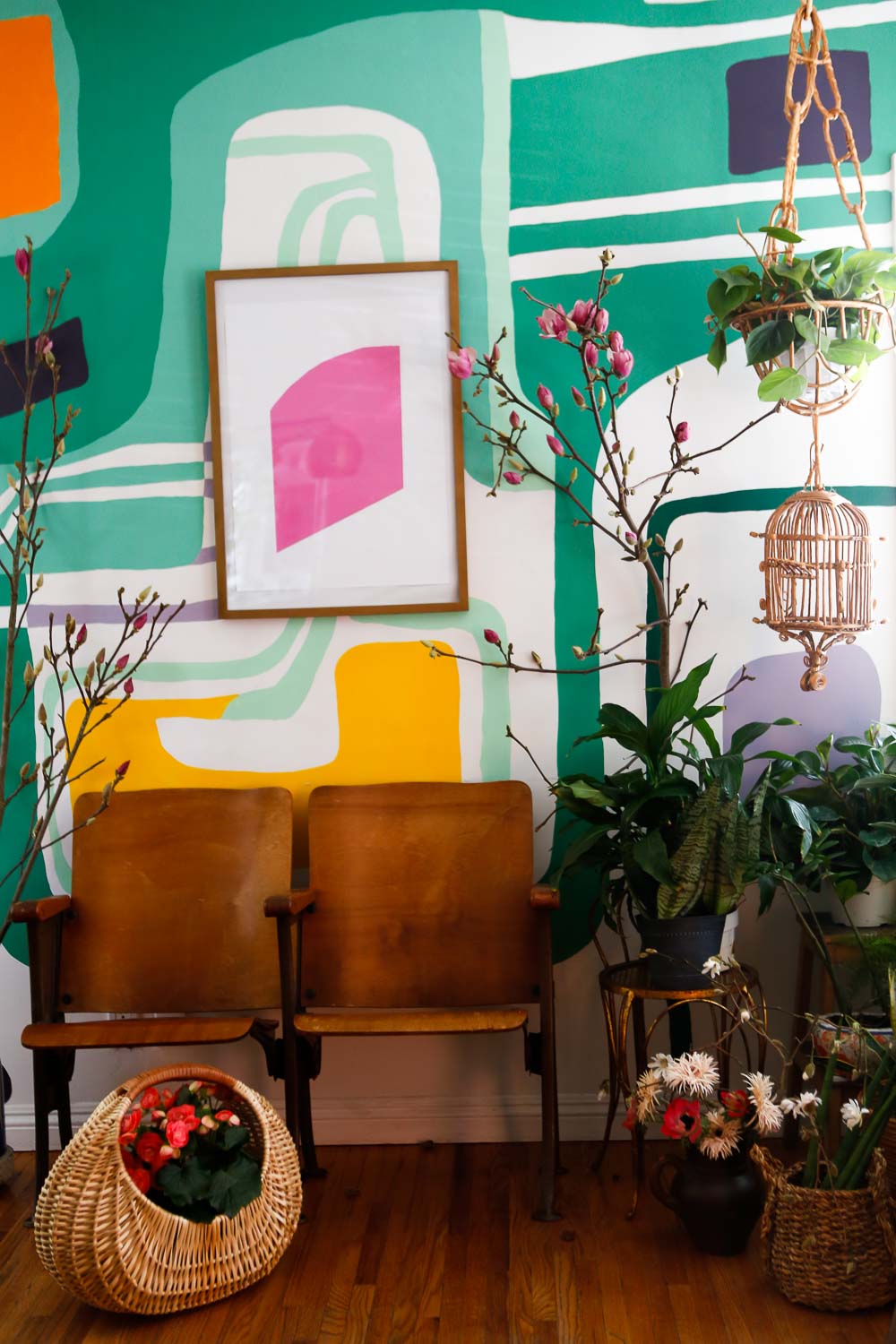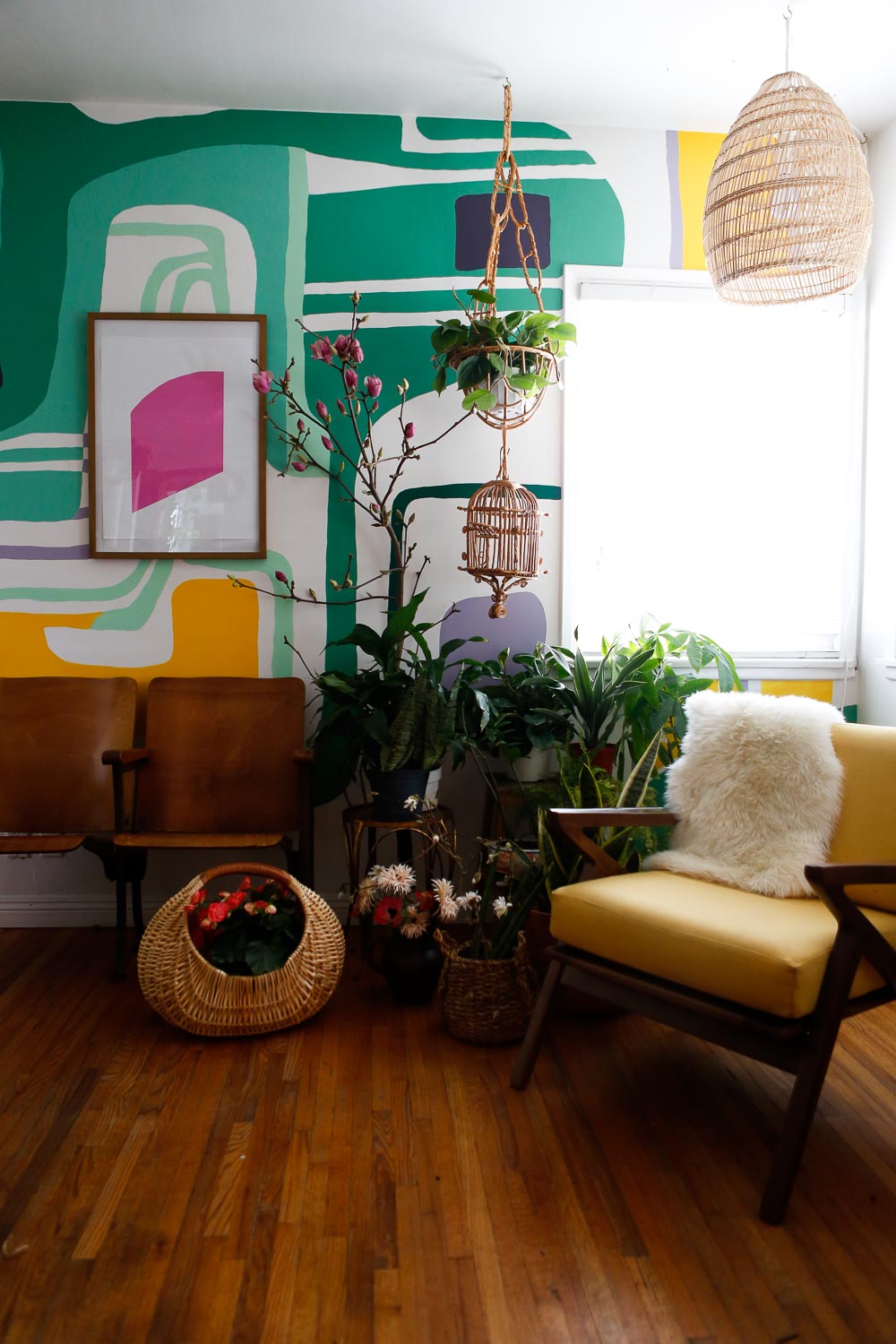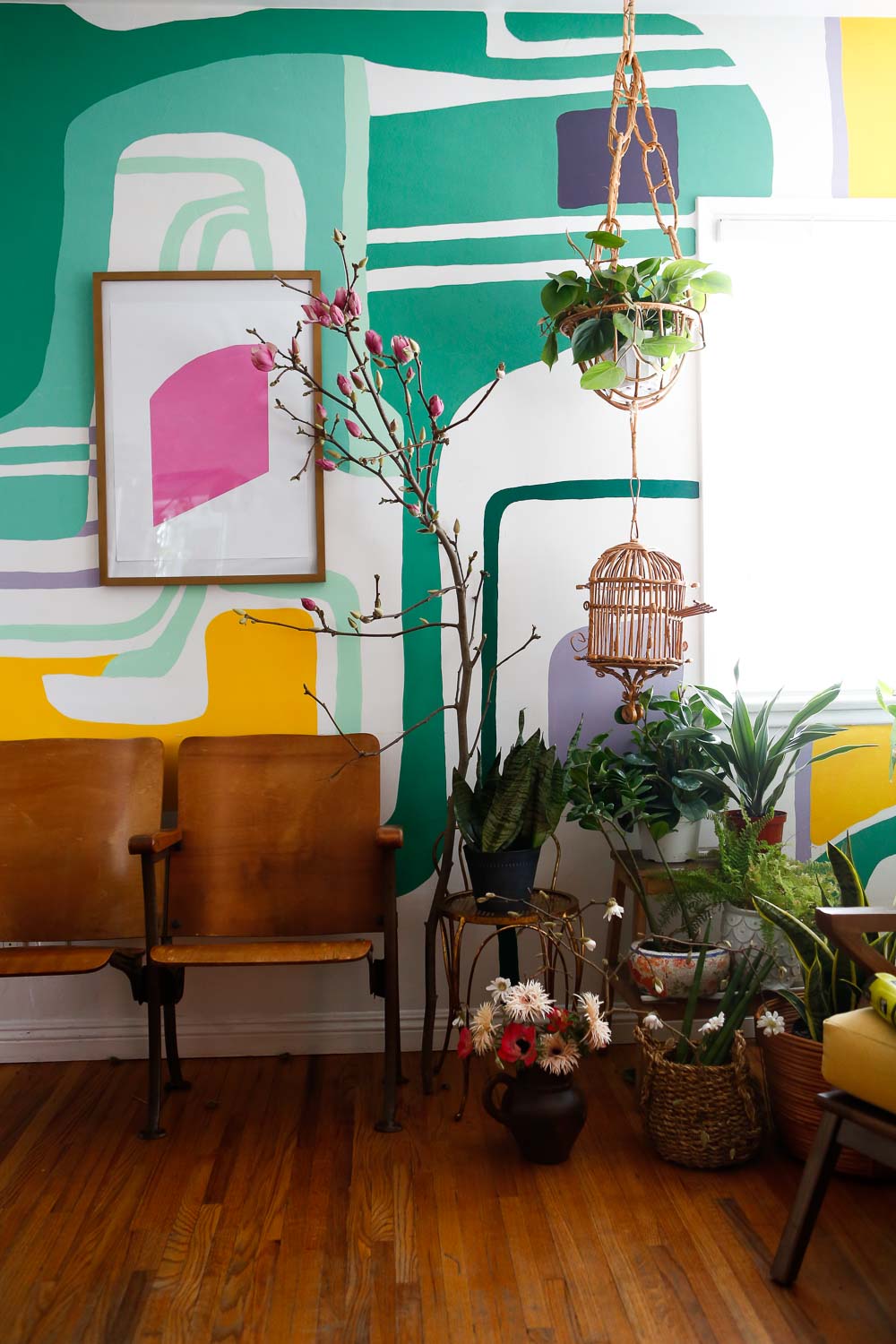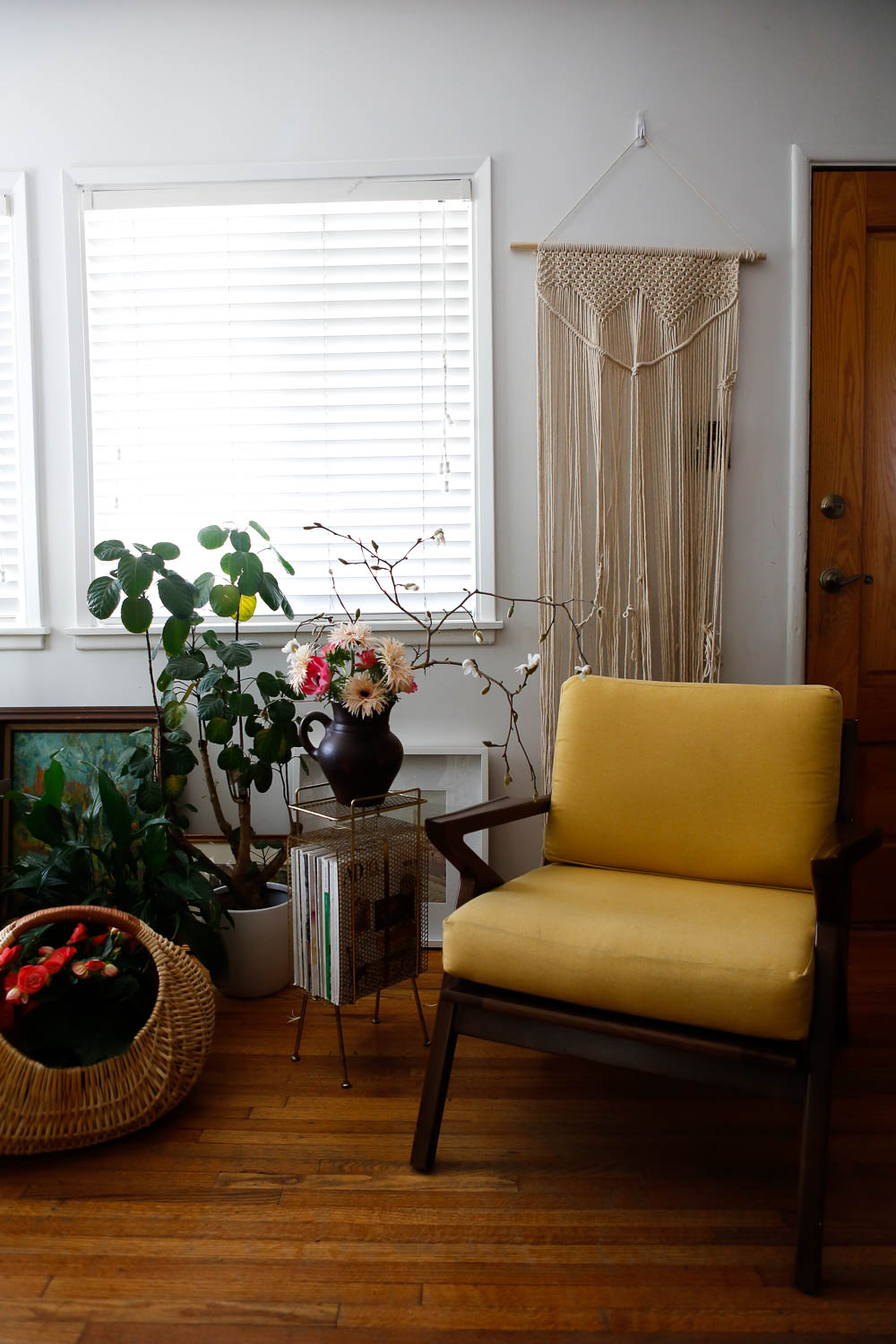 I need to finish that macramé! I just need more time. A lot more time.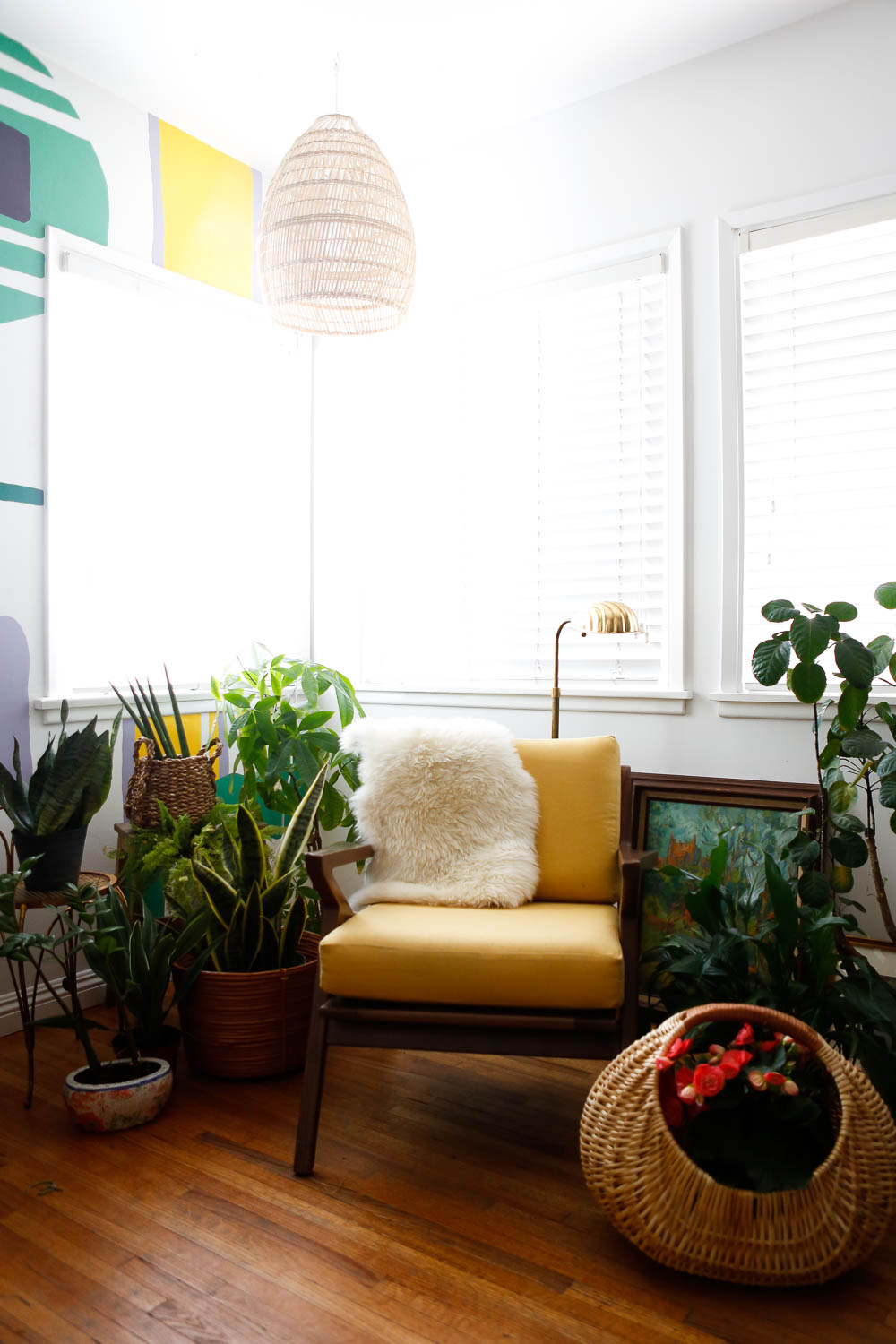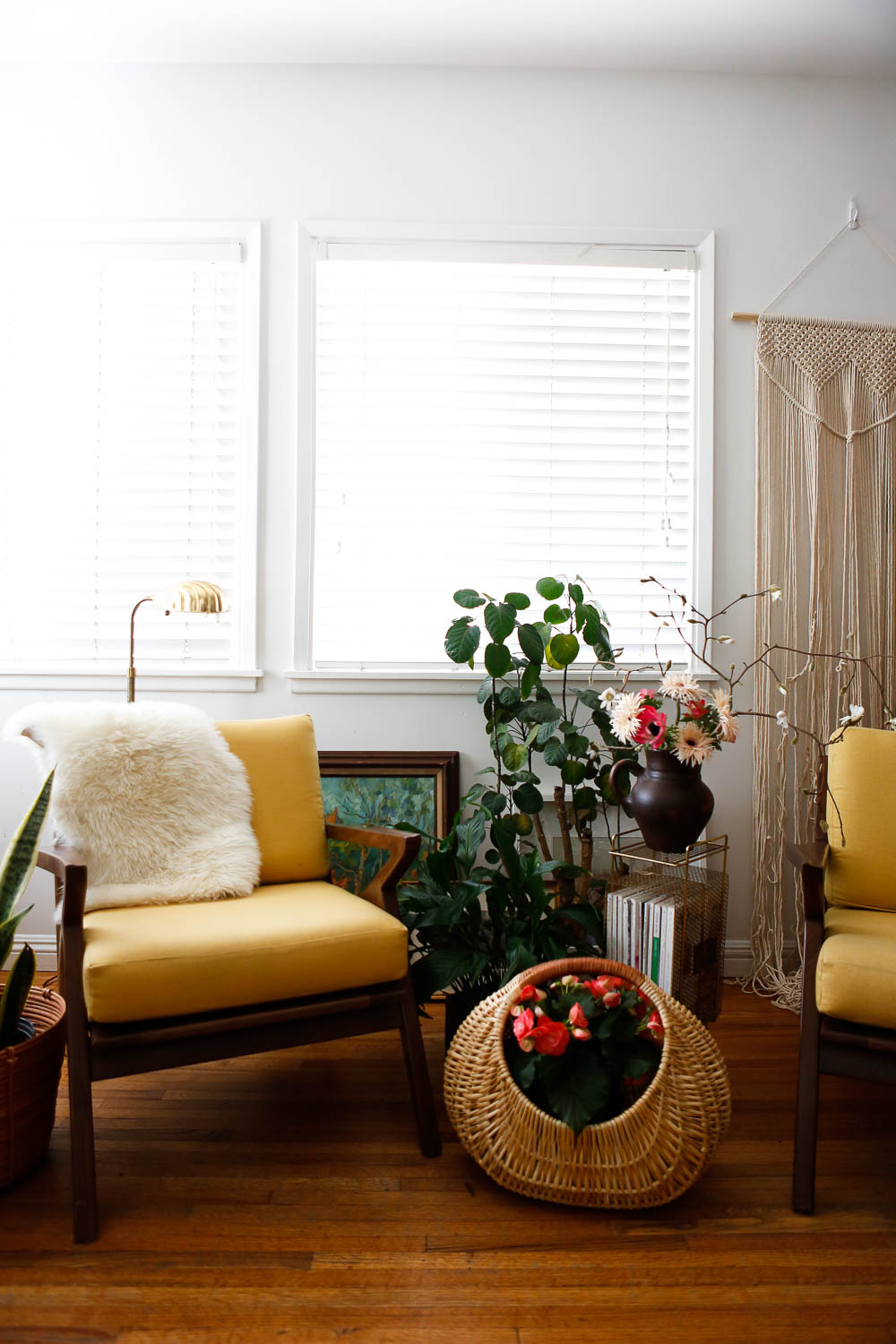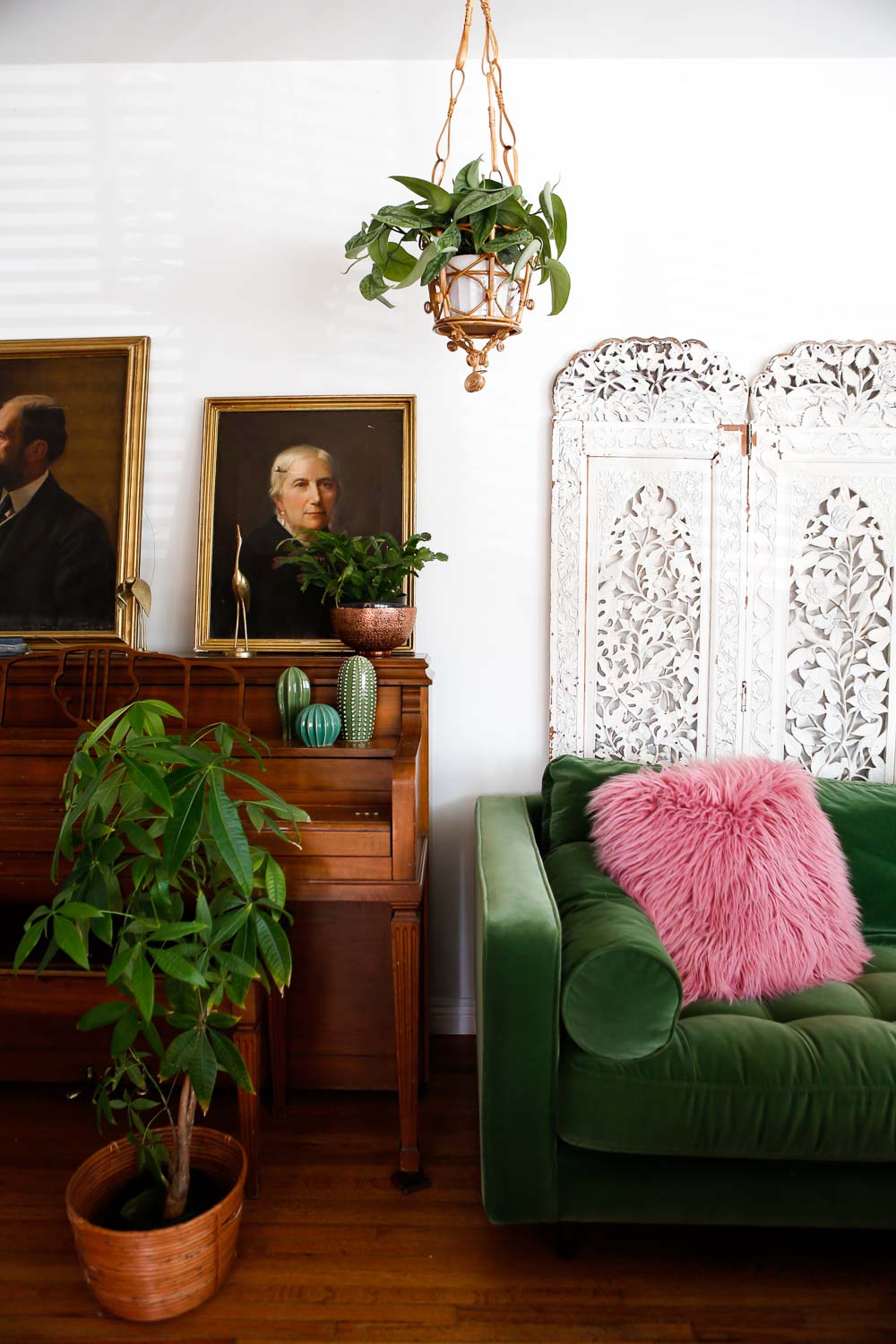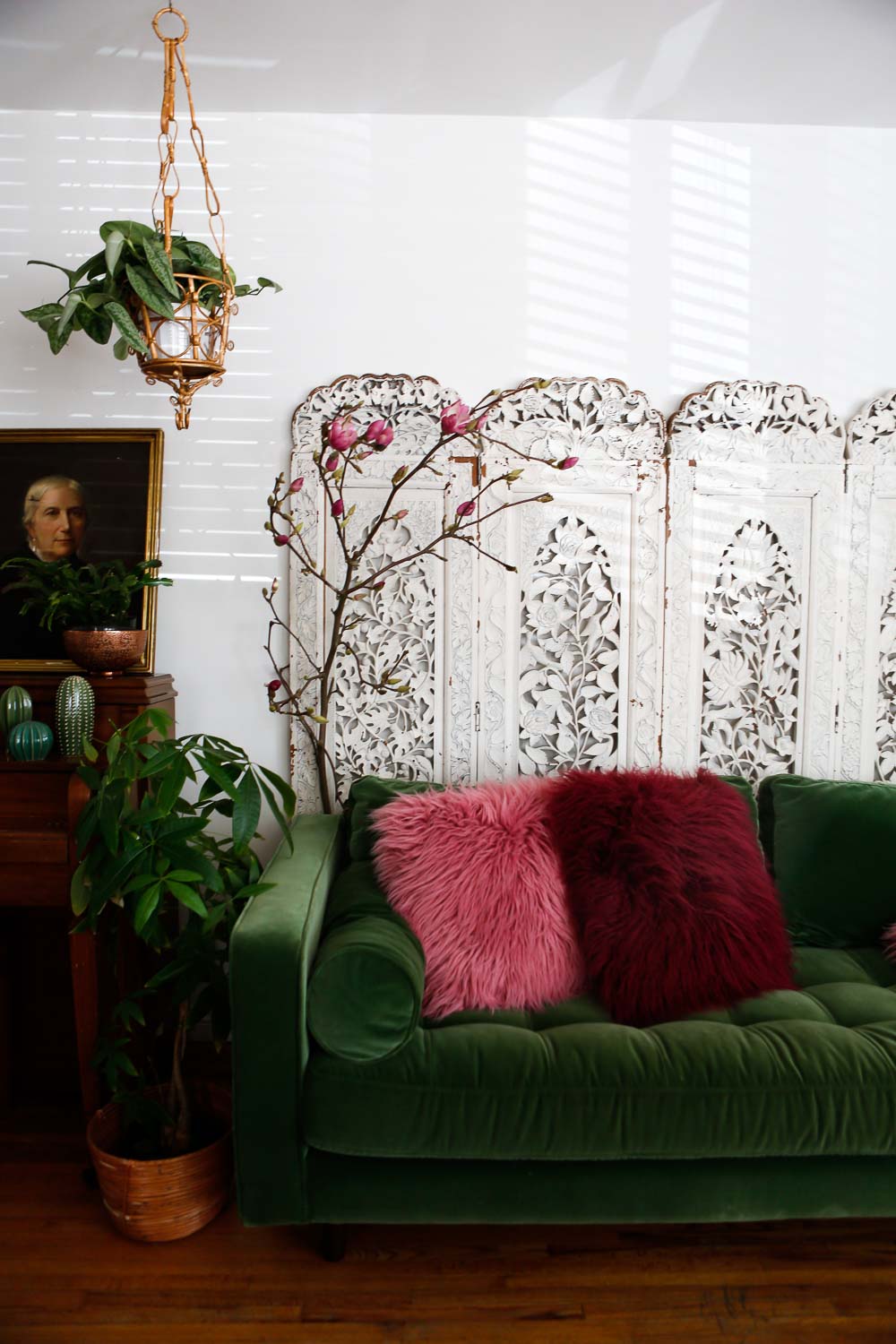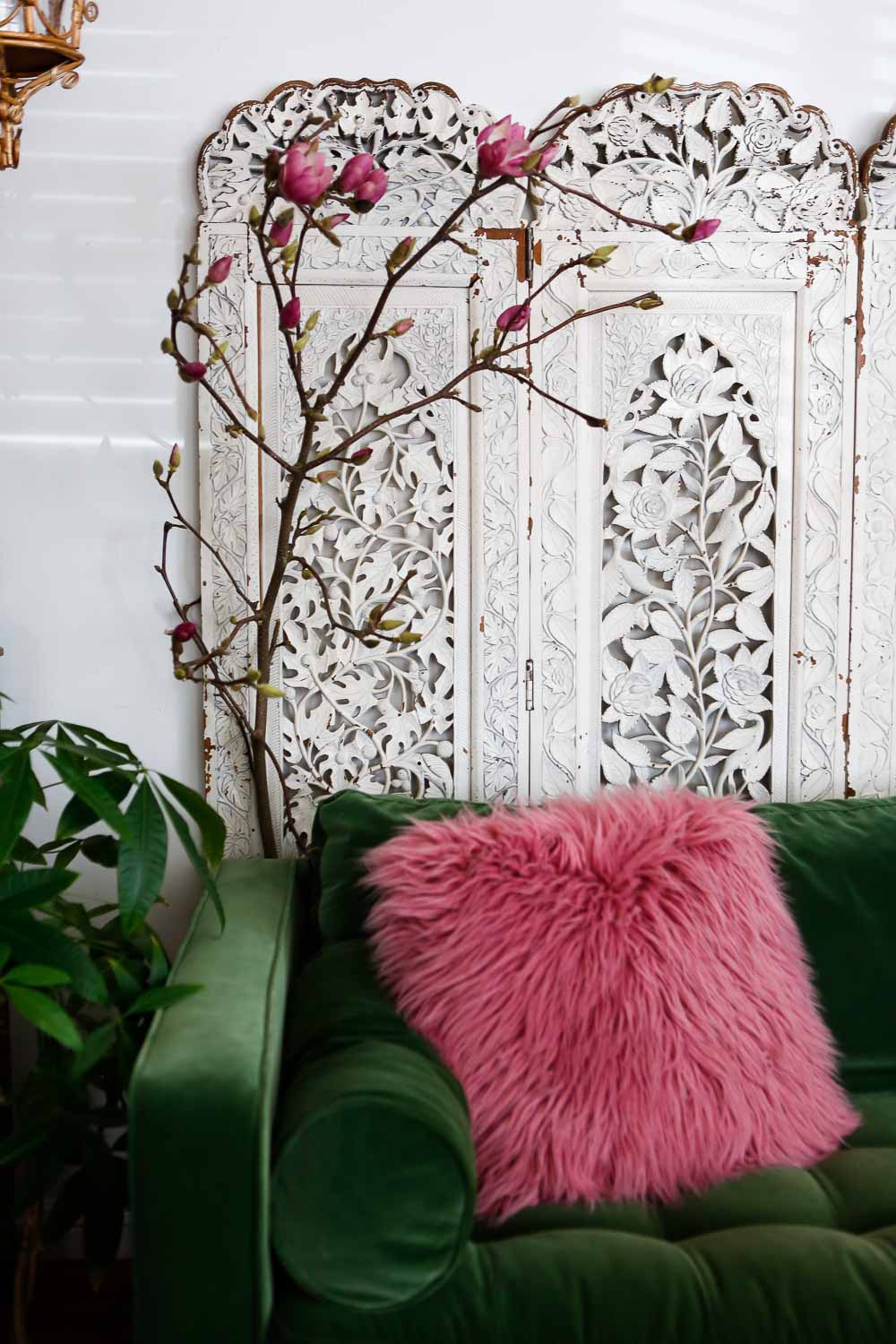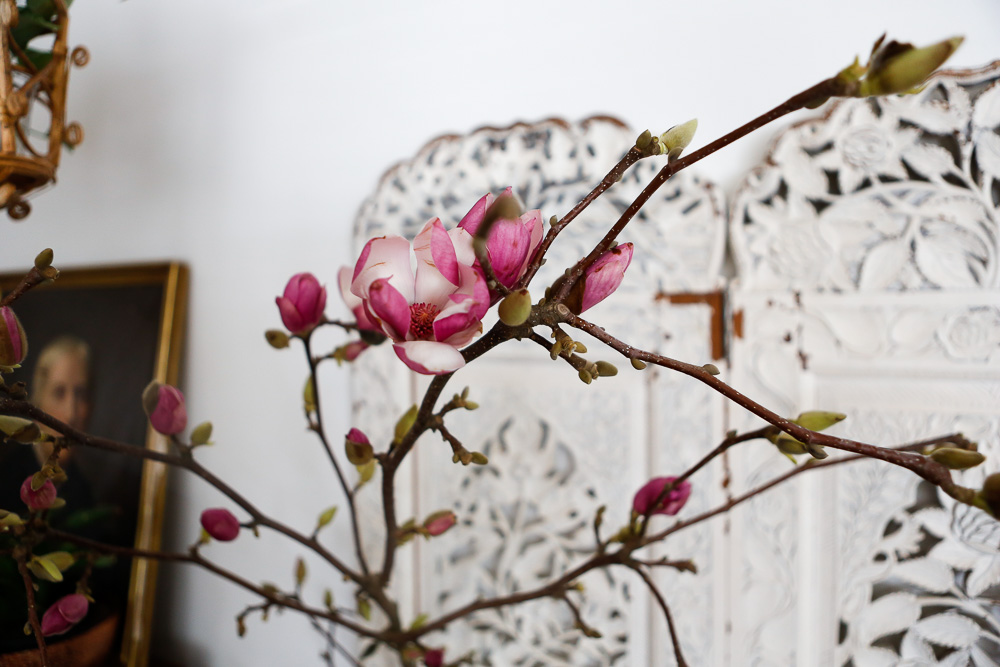 KITCHEN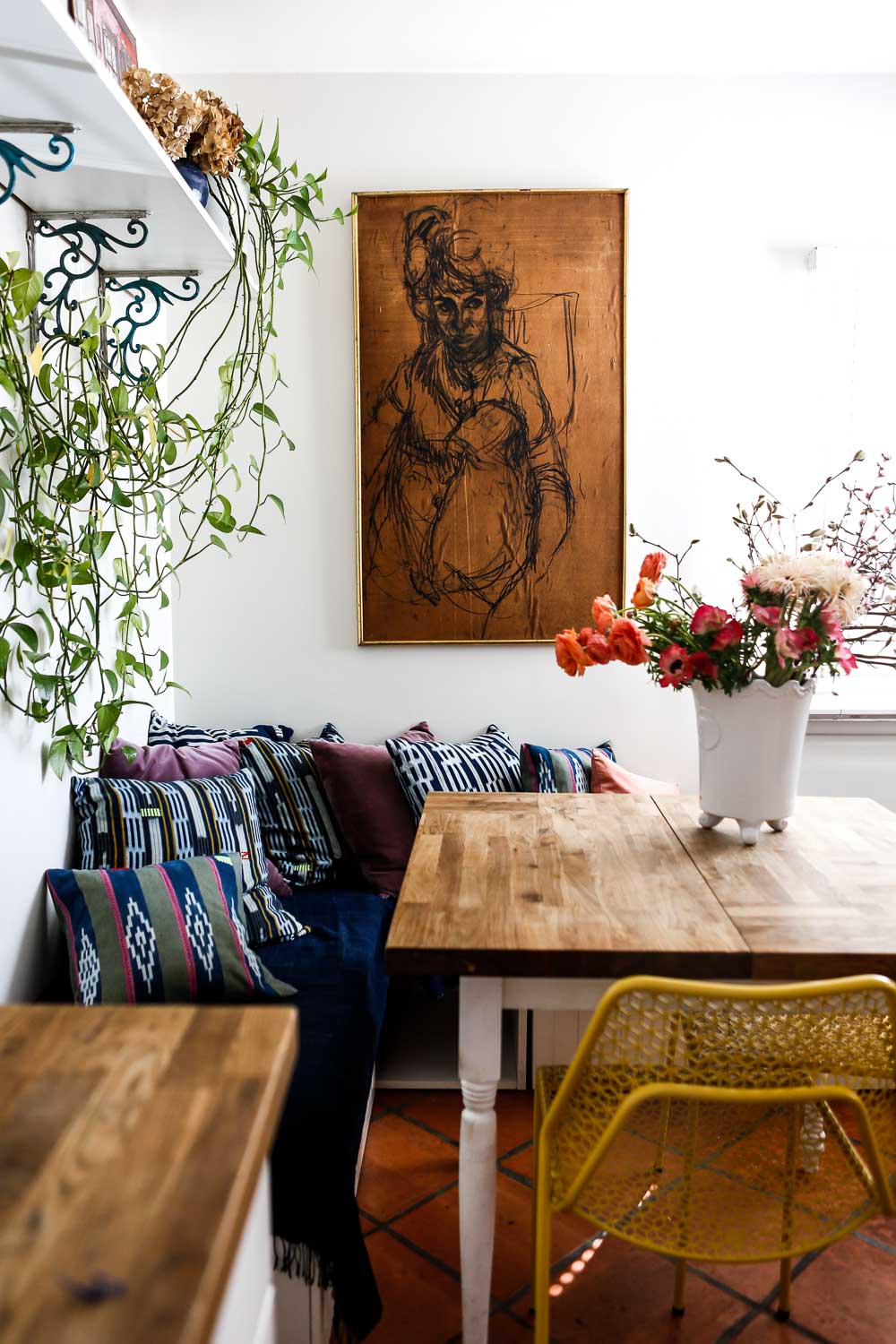 This beautiful painting was a thrift store find. Yellow chairs are from blue dots. Fabrics are from the Rose Bowl flea market. My husband built the table.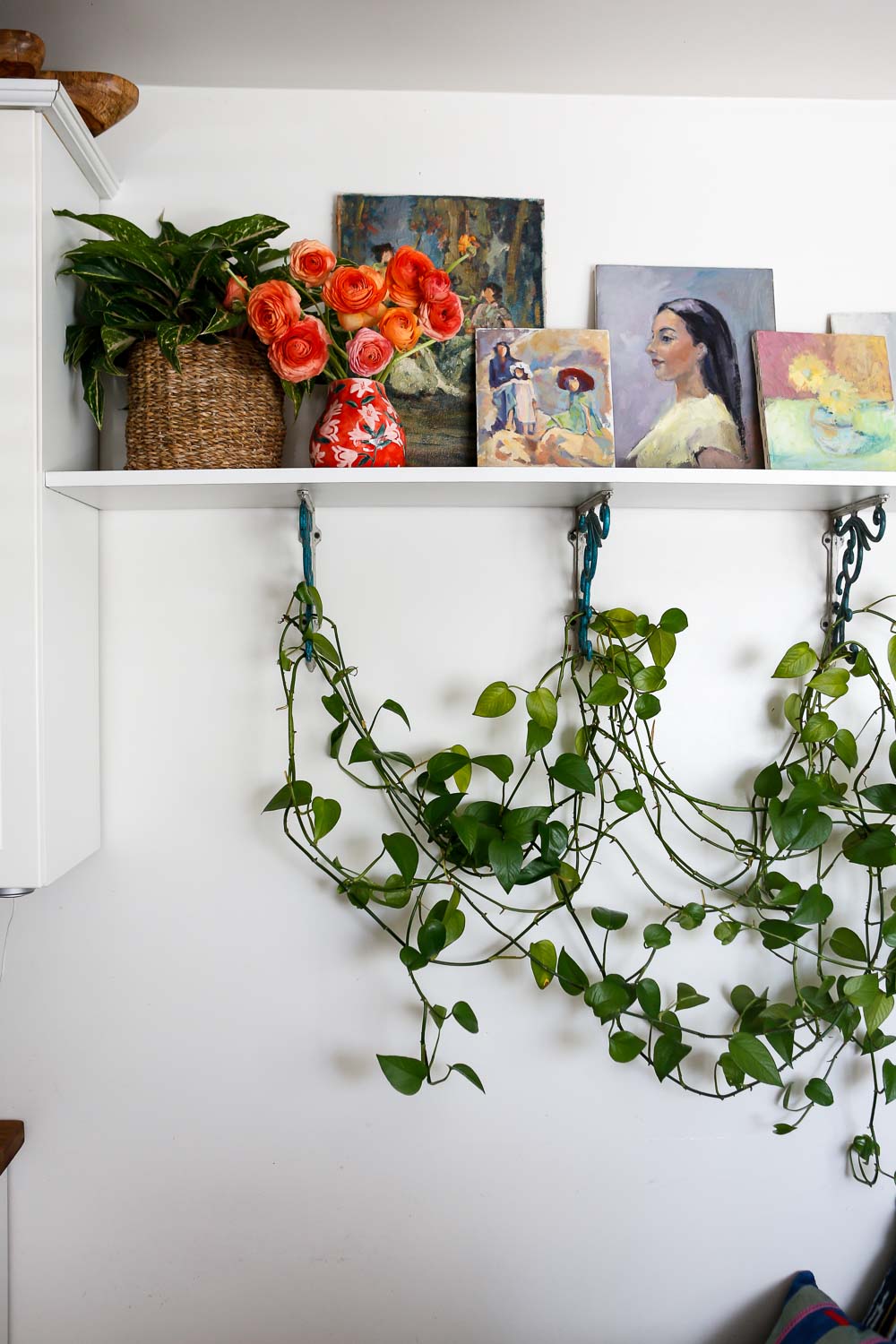 Paintings are finds I have collected throughout the years. The flower vase and shelf brackets are from Anthropologie.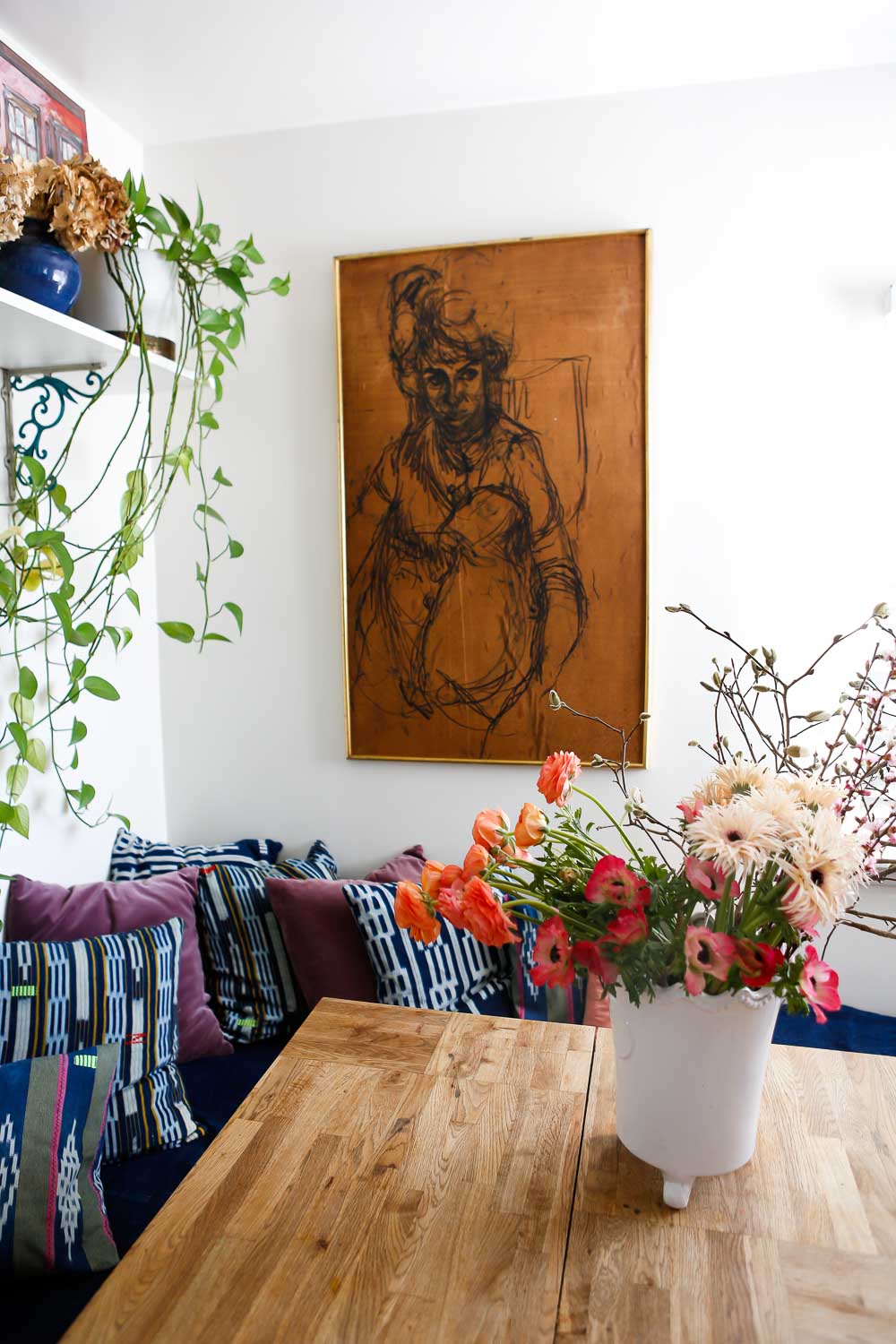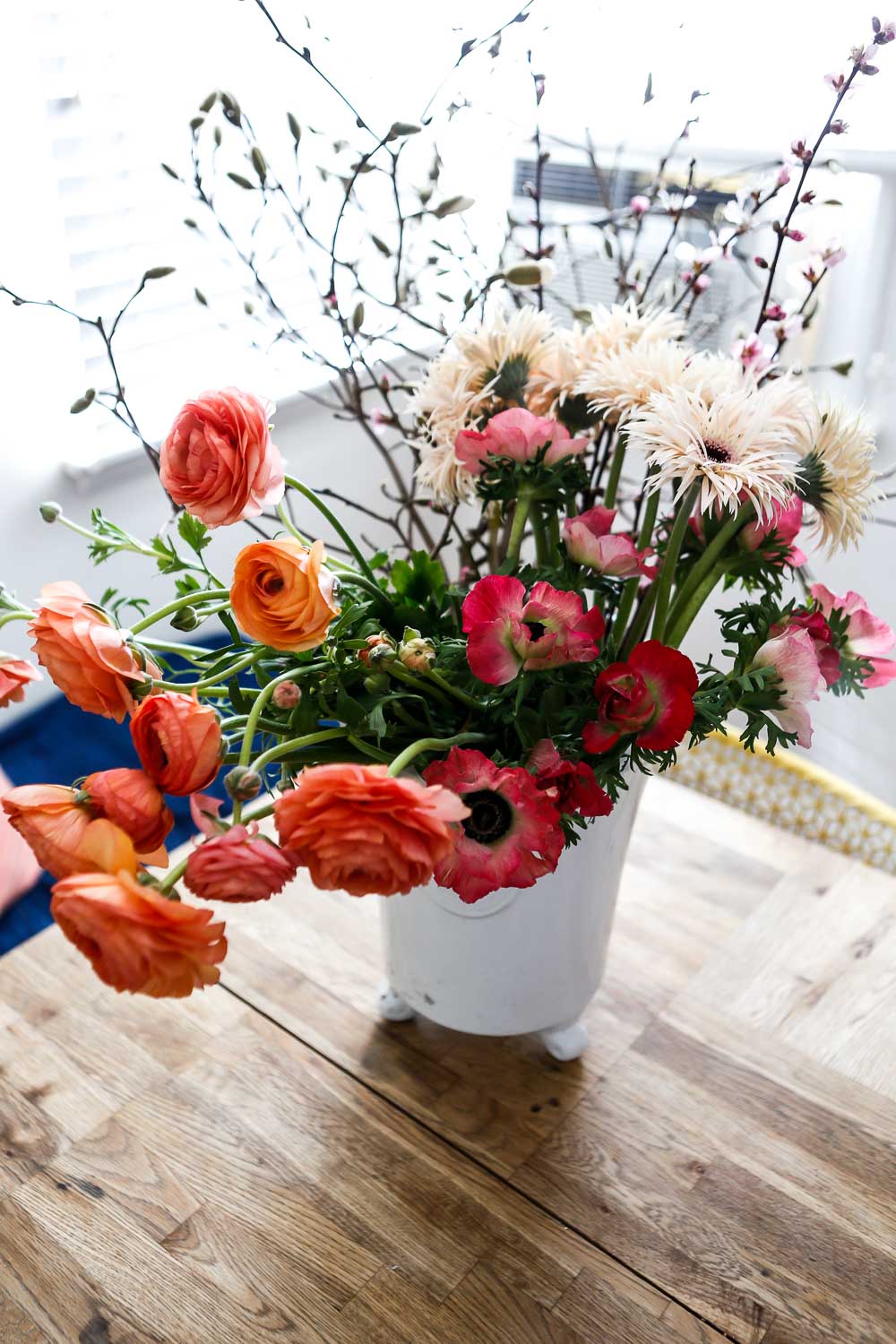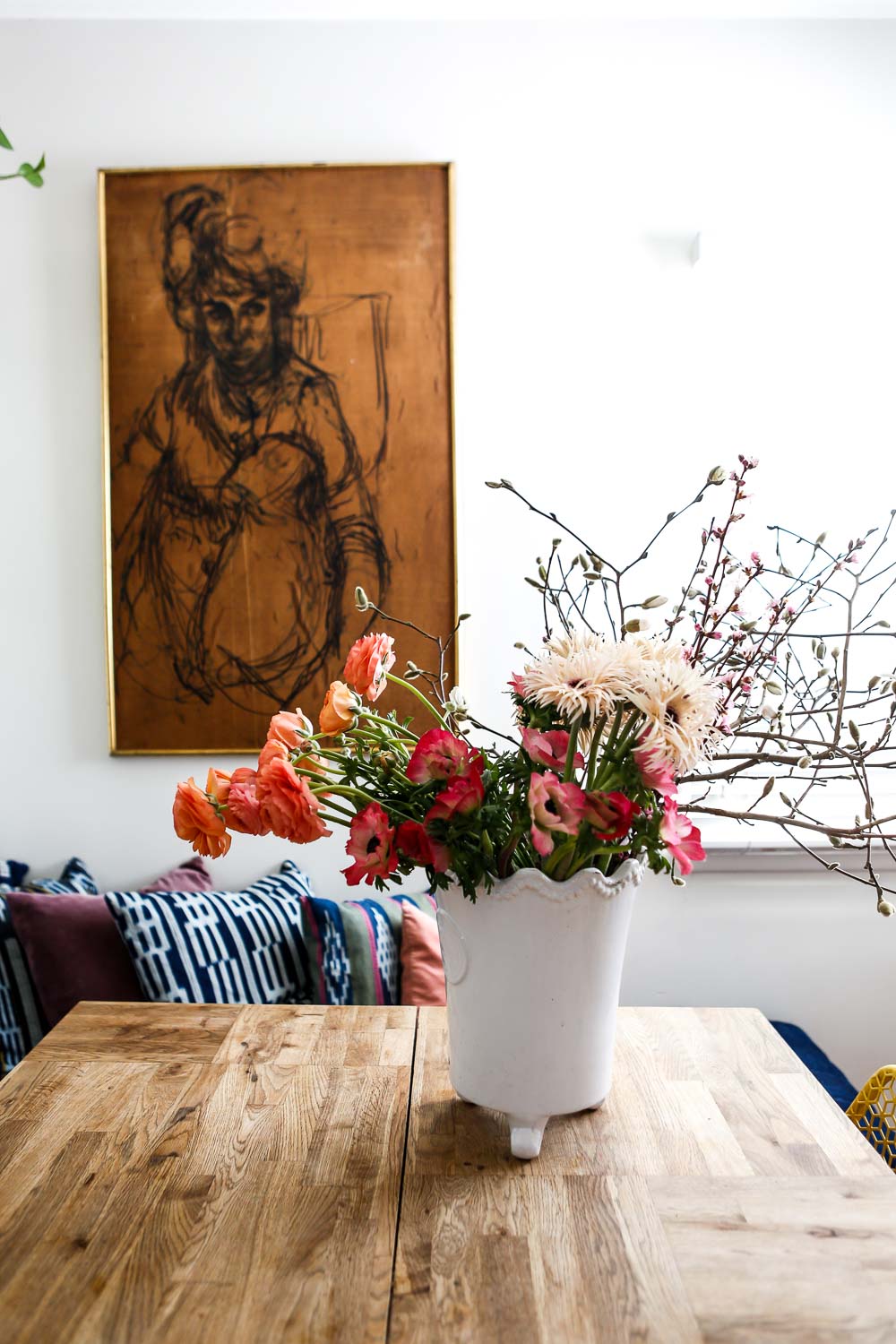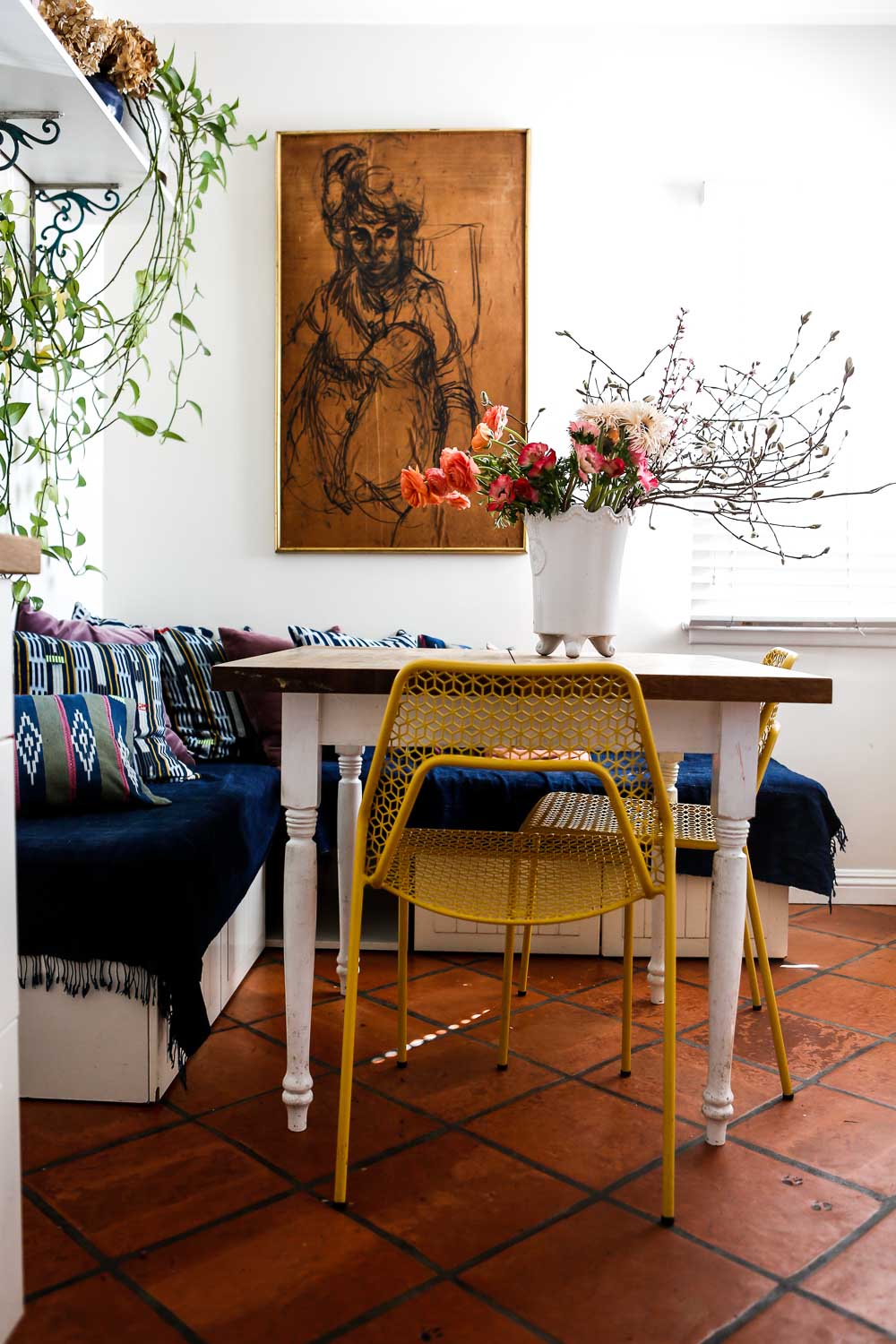 HALLWAY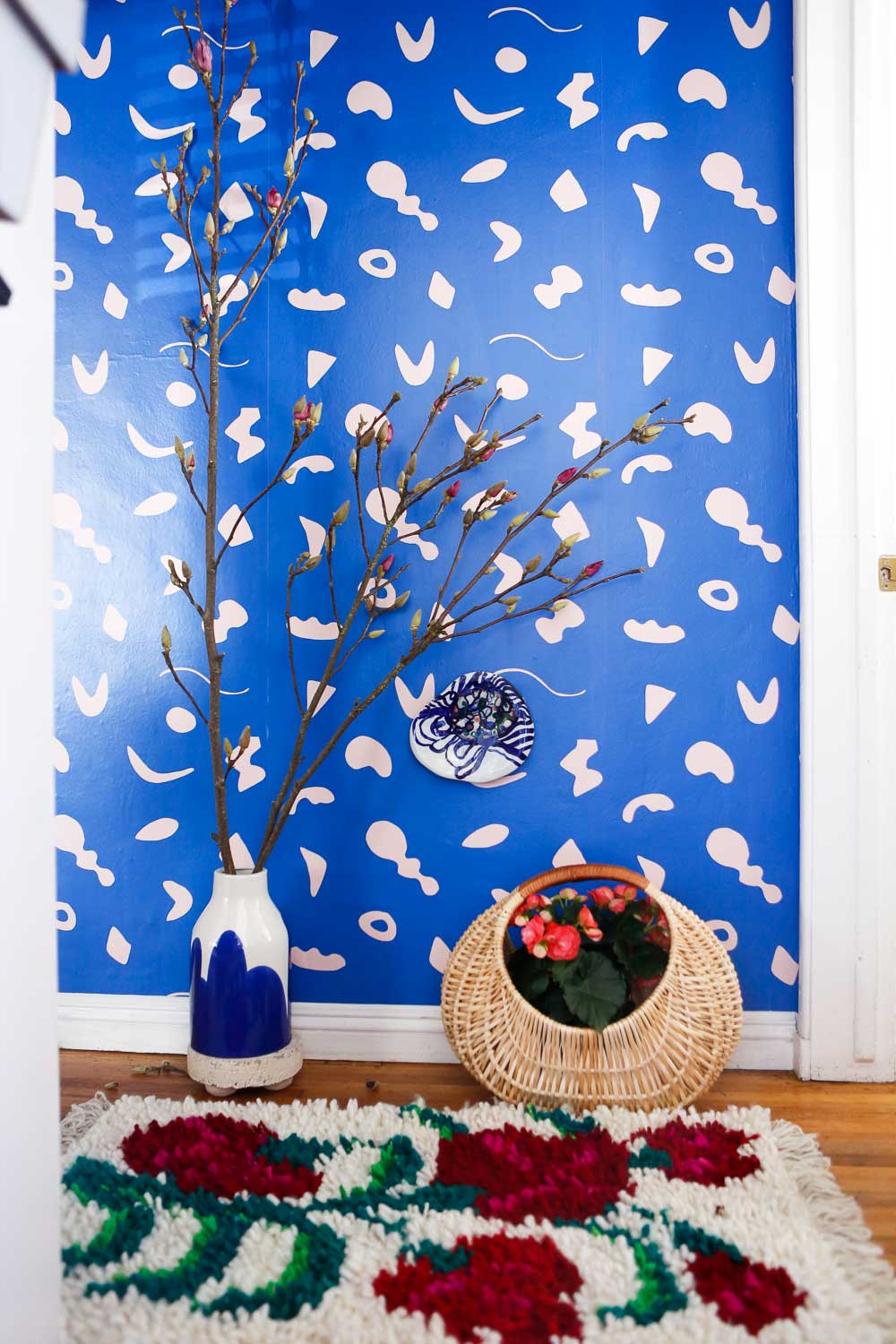 The wallpaper is from Etsy. The ceramic is from the talented artist Katy Krantz. Wicker basket and rug are from Chile, they will be available in my shop very soon!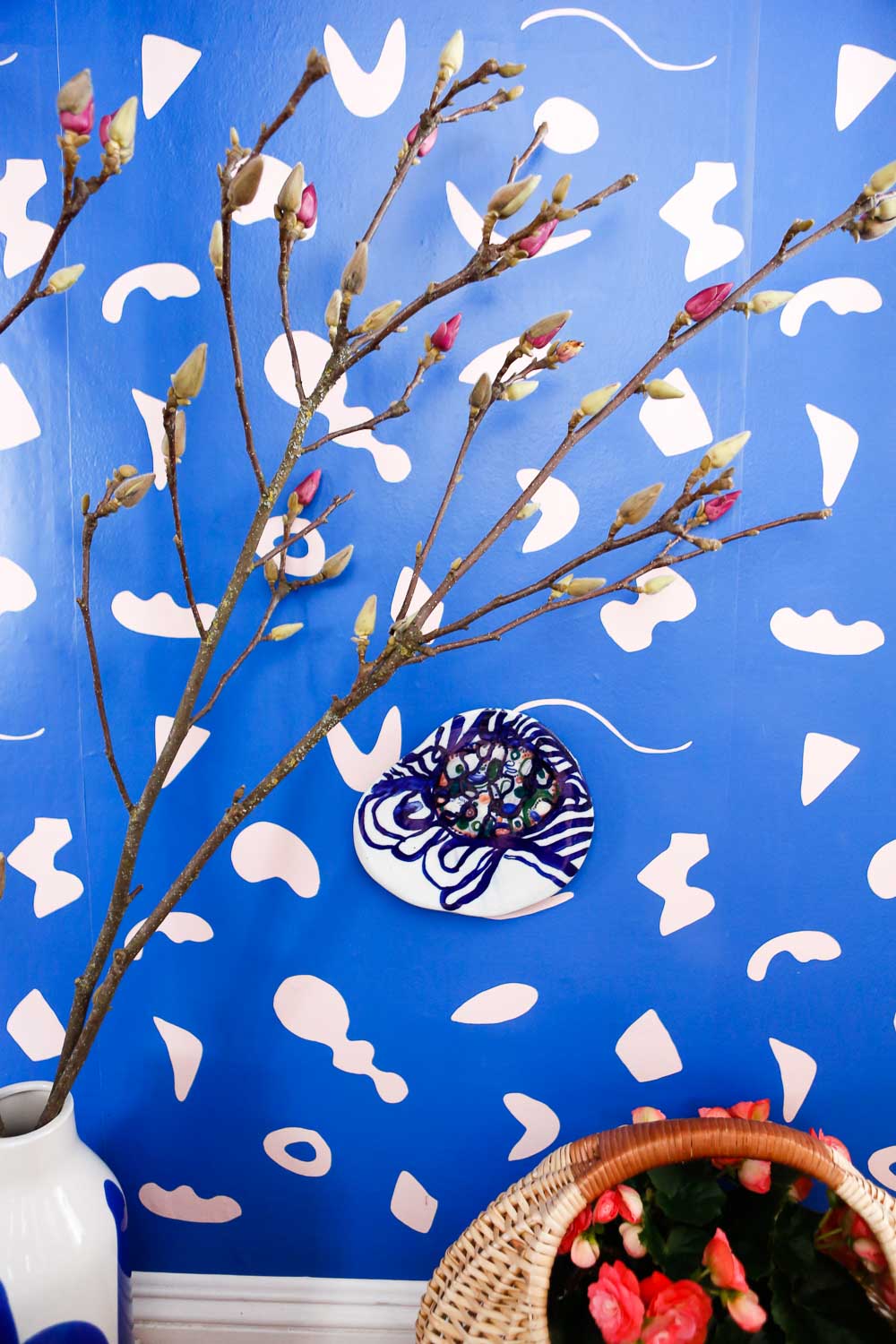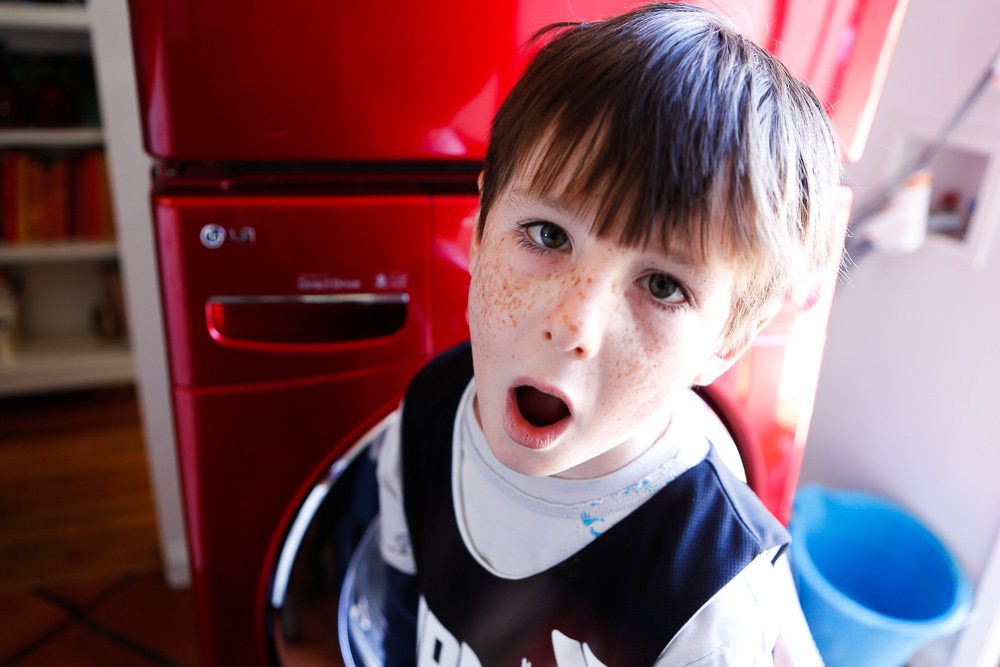 These kids are not for sale but they sure are cute.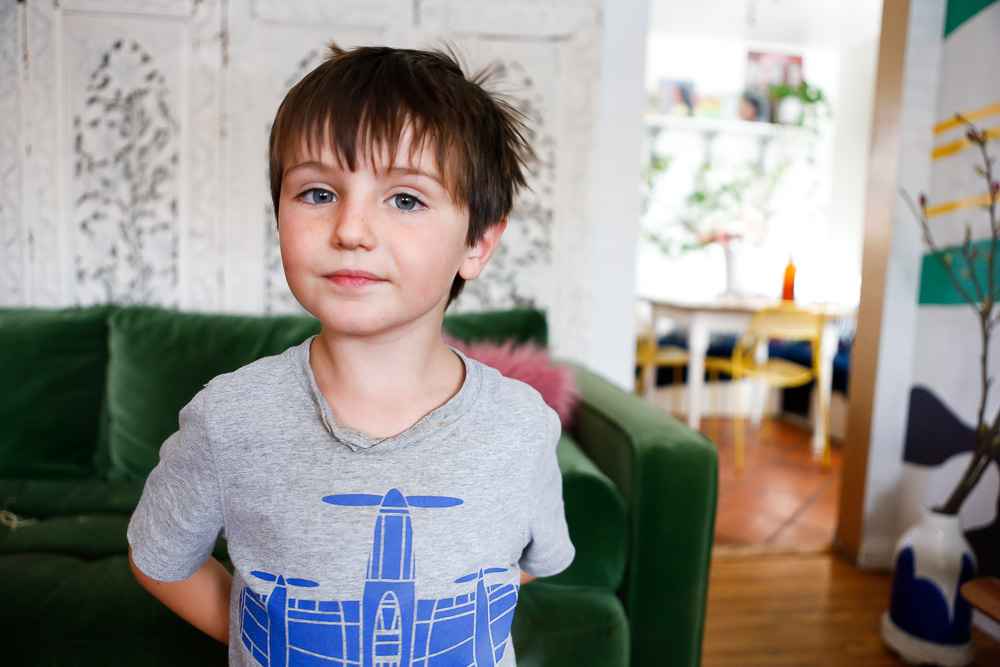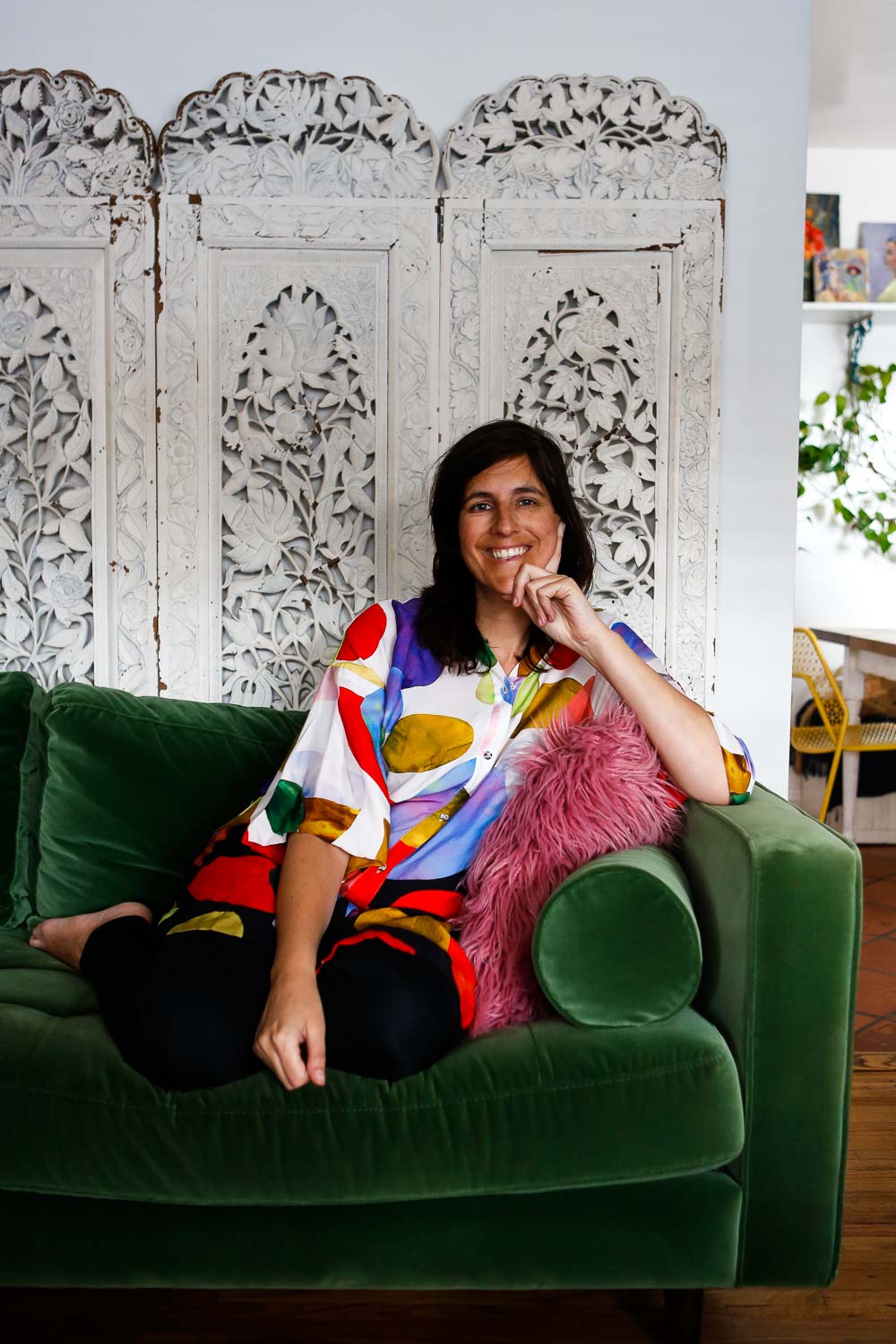 Here is a photo of myself to prove that I am alive and pregnant, in case you didn't believe me.
Now, for a continuous tour of wonderful Spring homes, head to the blog of my wonderful friend Maggie Overby Studios. 
Thanks for stopping by!
2018 Spring Home Tour Bloggers
https://jestcafe.com/wp-content/uploads/2018/03/Spring-Home-Tour-33.jpg
1500
1000
Mila
https://jestcafe.com/wp-content/uploads/2017/08/Jest-Cafe-about-design.jpg
Mila
2018-03-05 03:00:38
2018-04-23 21:36:38
Spring Home Tour