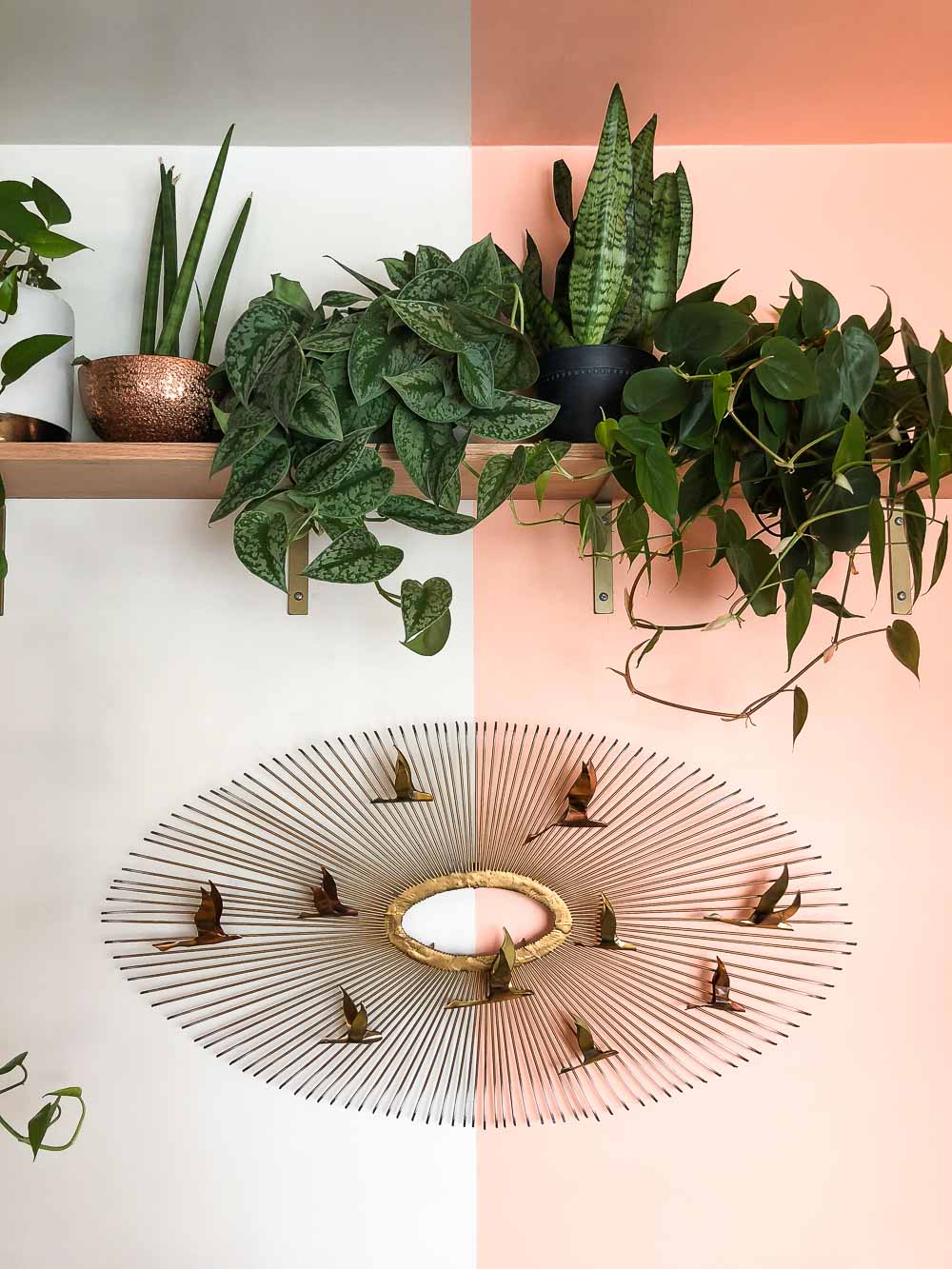 I need your help this week.
I have found the most beautiful wallpaper from Lucy Tiffney called Siena to use on the side of the kitchen cabinets. Our cabinets are laminated, so they are challenging to paint, this is why I decided to use wallpaper to cover the white sides. Here is the result: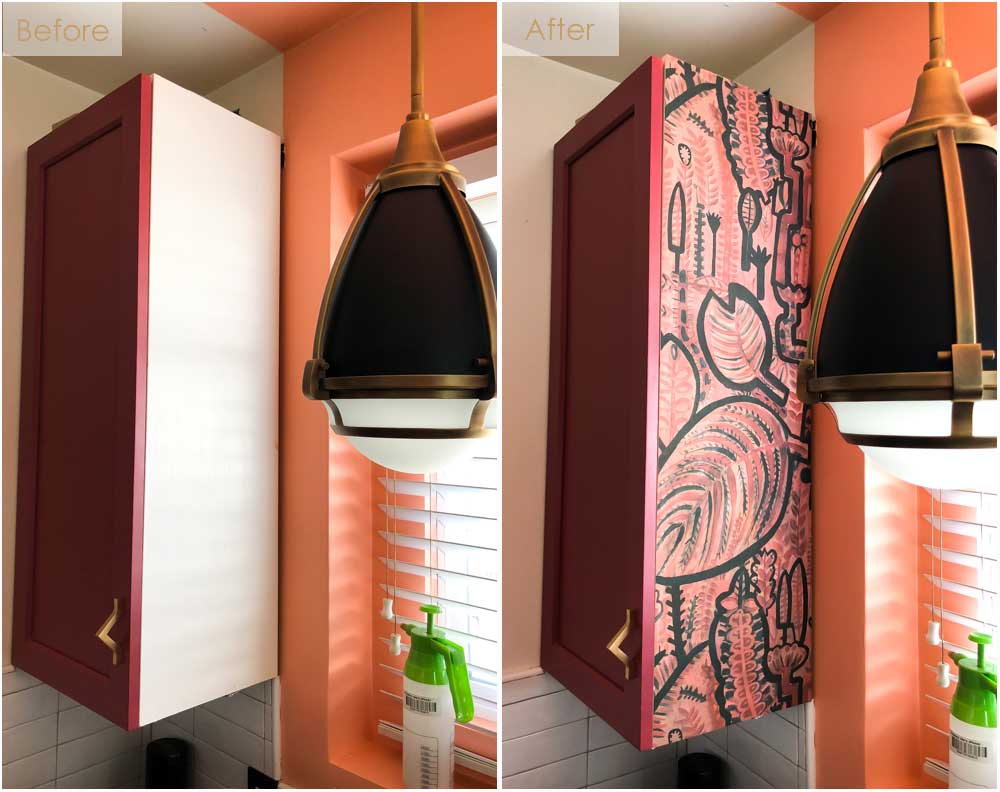 I genuinely LOVE the wallpaper so much. I mean, it is just gorgeous. Lucy has real talent, and all her wallpapers are amazing, BUT, I am not sure if they are the best solution for my kitchen. Let's see another POV: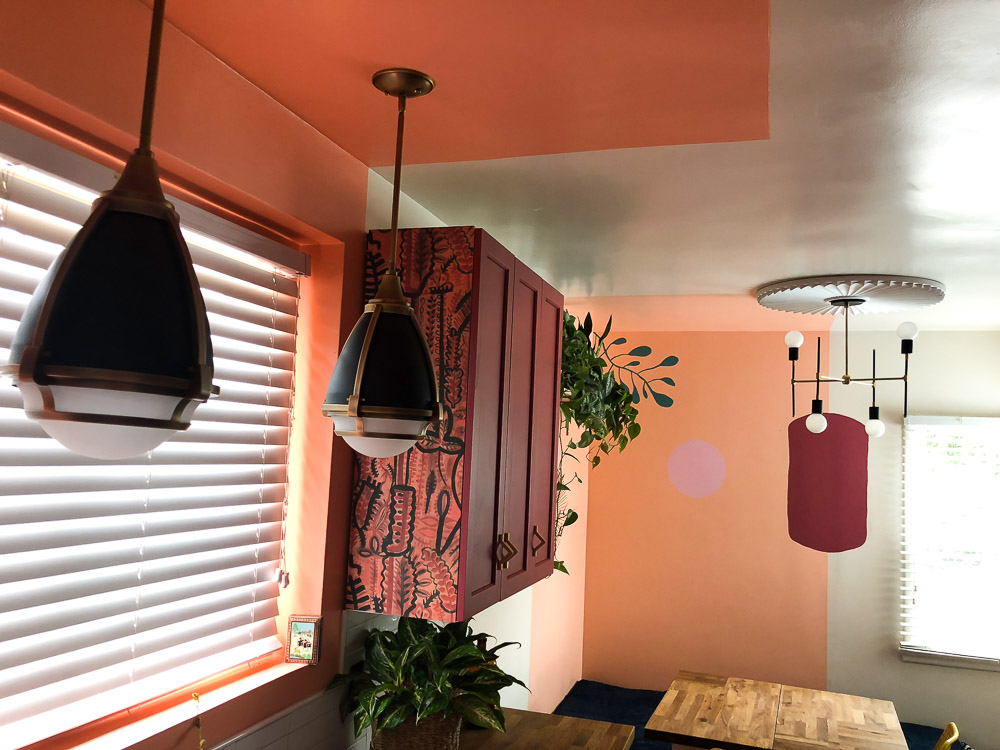 In the background, you can see how I started painting a mural. When I am done, It will have a lot of lines that might clash with the wallpaper. Here is what I have in mind: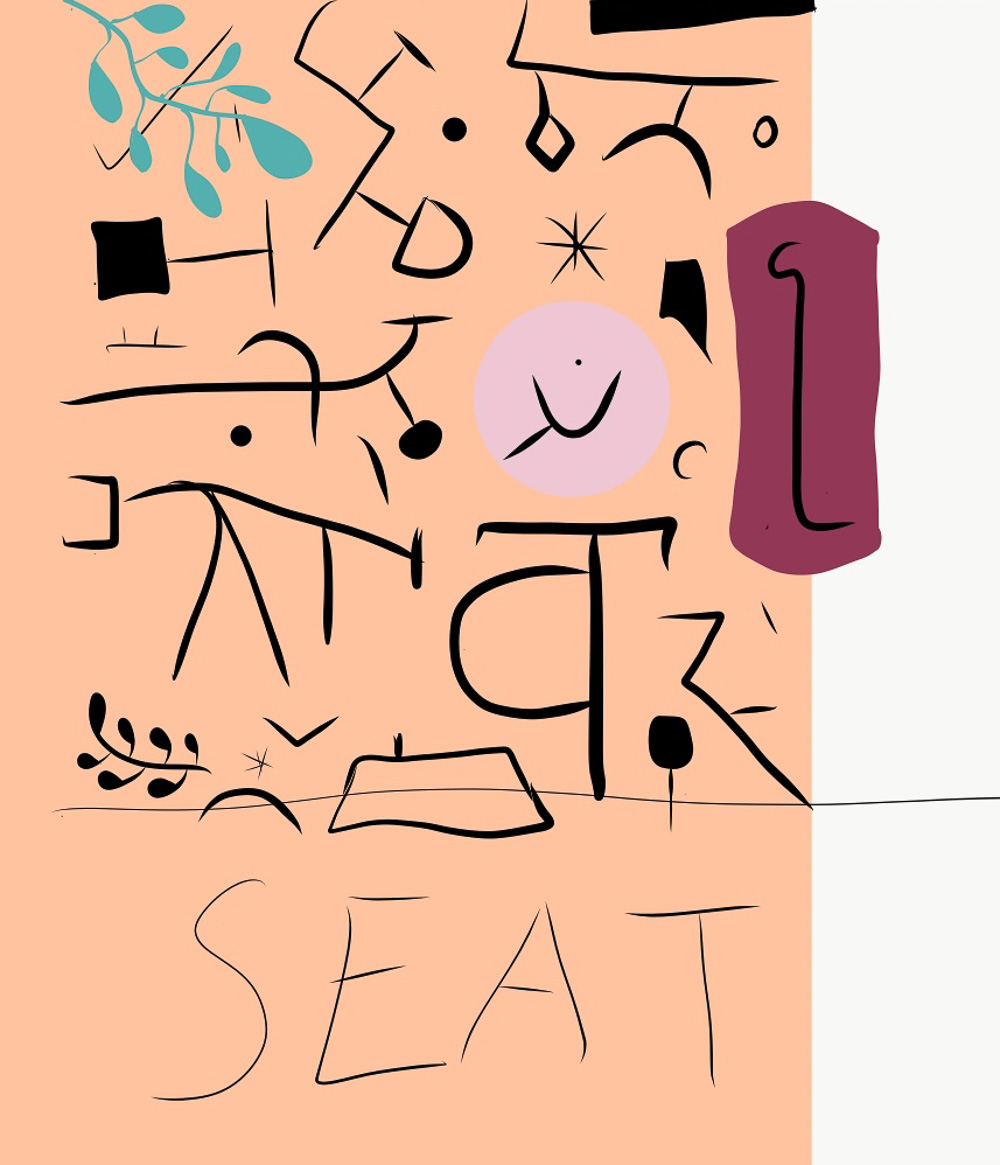 So, the problem is: should I paint the side of the cabinets or should I keep the wallpaper? I painted the side of the bottom cabinets already. Here is the result: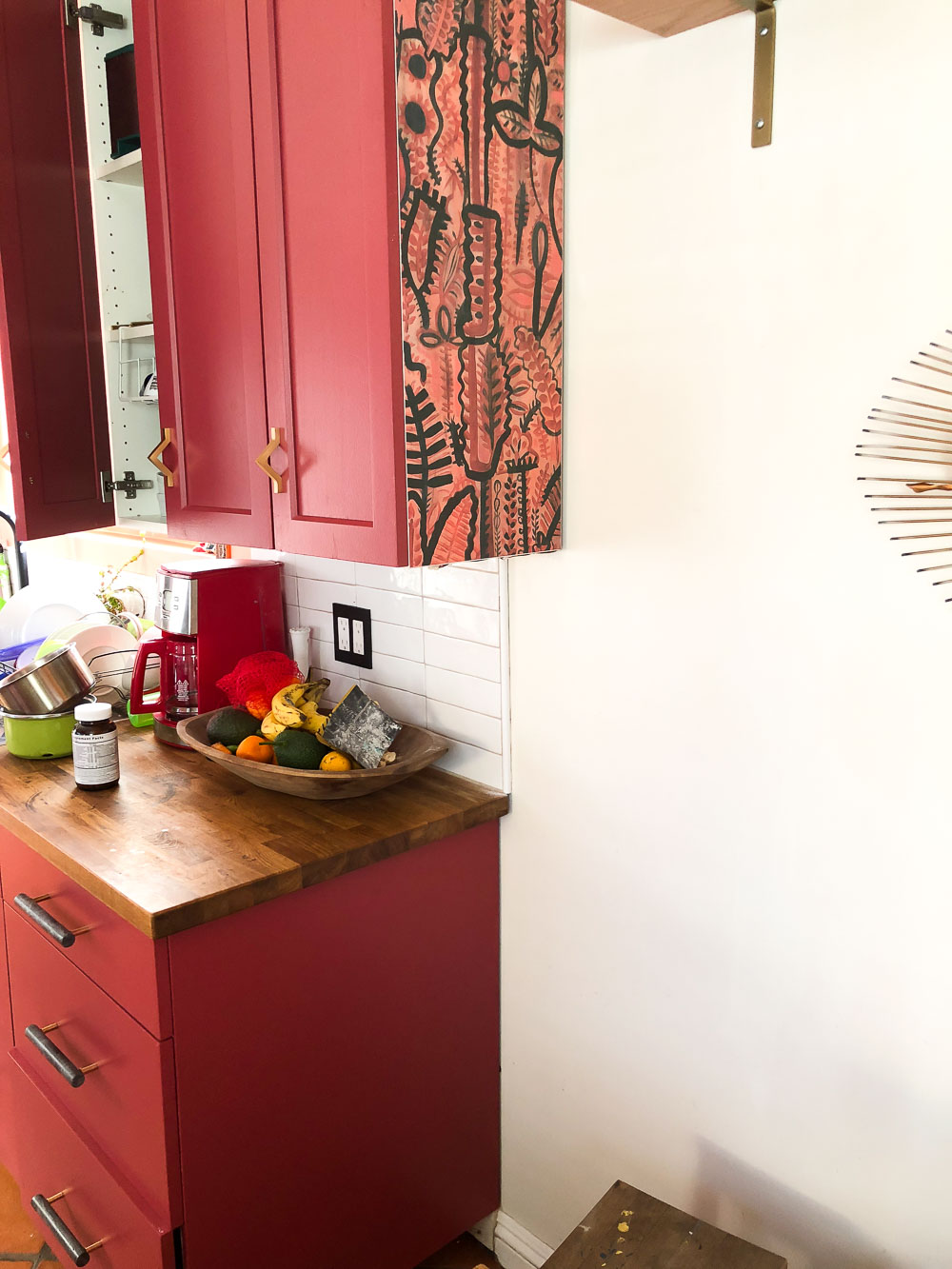 They don't look bad! Do they?
Thoughts? I NEED YOUR HELP! Please, leave a comment with your thoughts because I don't know what to do here.
And, how did I paint the side of those laminated cabinets? It was simple, but now I need to see if the painting lasts. Here are the instructions:
How to paint laminate furniture
Clean the surface of your furniture/cabinets.
Lightly sand the surface of the cabinets. Make sure the shine is gone but don't sand too much that you go through the lamina.
Wipe the surface of the cabinets to take out the dust from sanding.
Apply a good oil primer. This primer will stick to the laminated surface better than a latex primer. Let it dry.
Apply two or three coats of paint. Our cabinets needed three coats.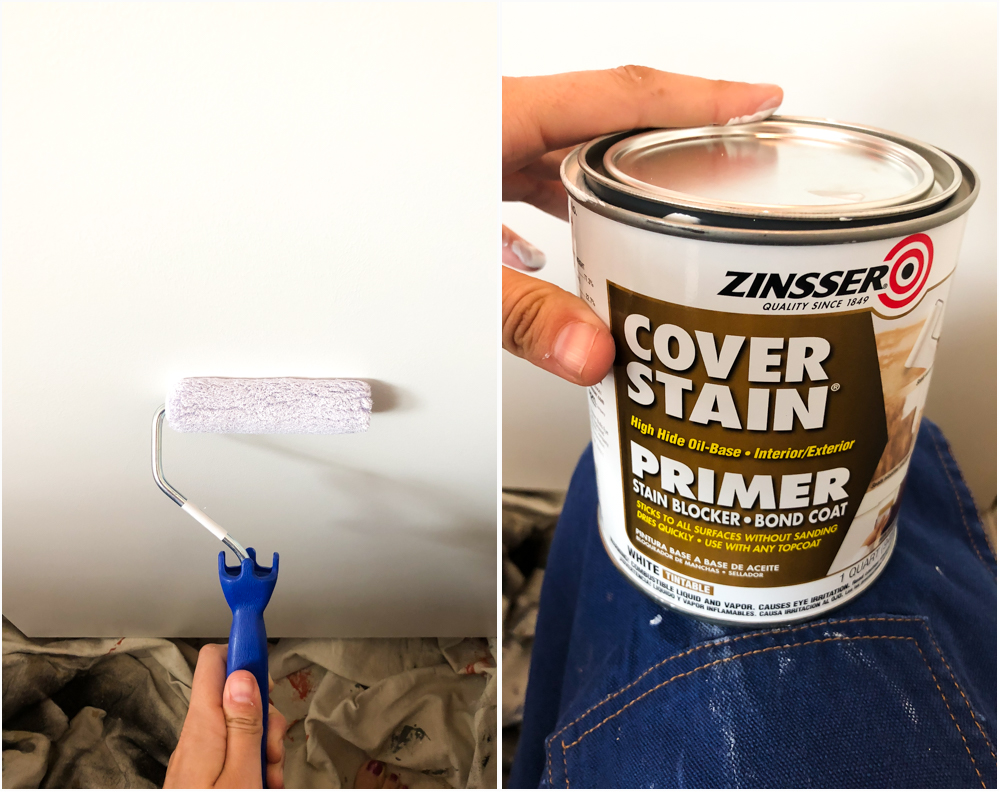 Now, about that mural:
I created the inspiration drawing above in Adobe Draw. I LOVE that app. It has been such a great way of coming up with ideas for this ORC and also other projects that I have going on (more on that later). The mural is simple enough that I used a pencil to draw it on the wall and painted from there.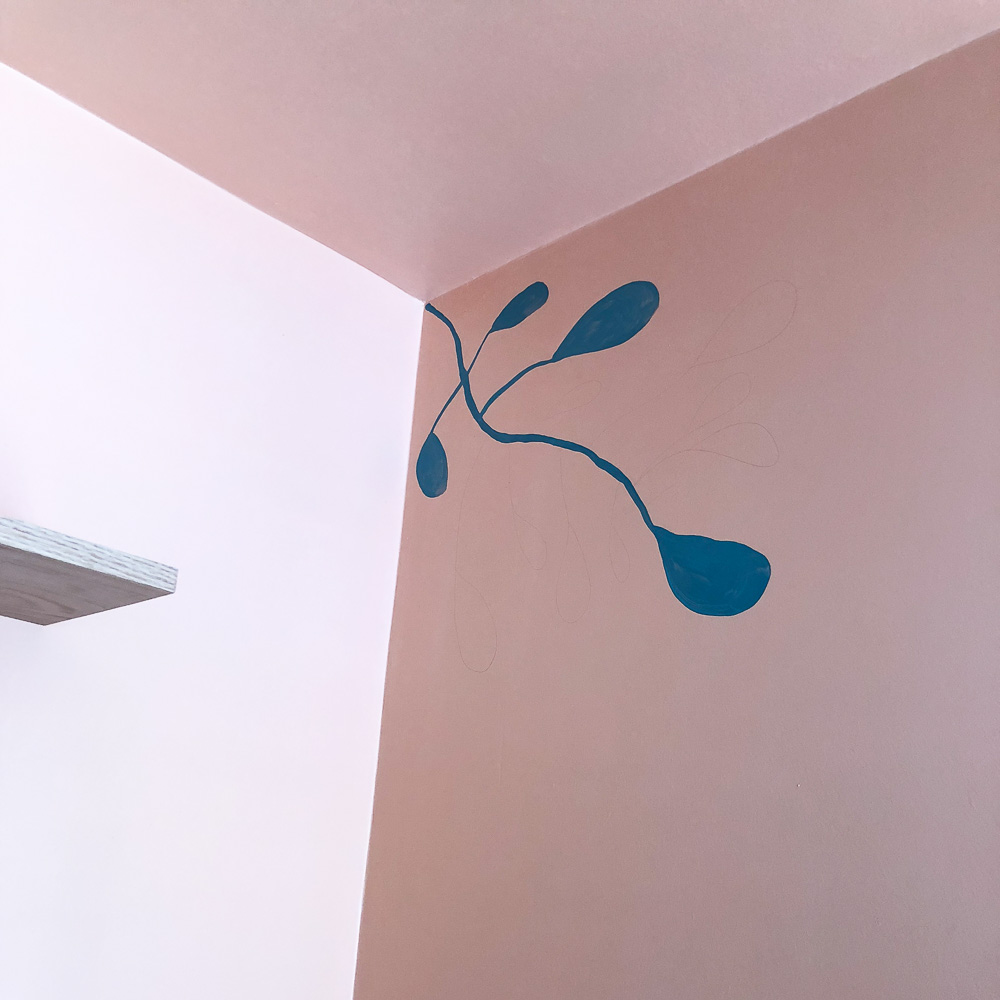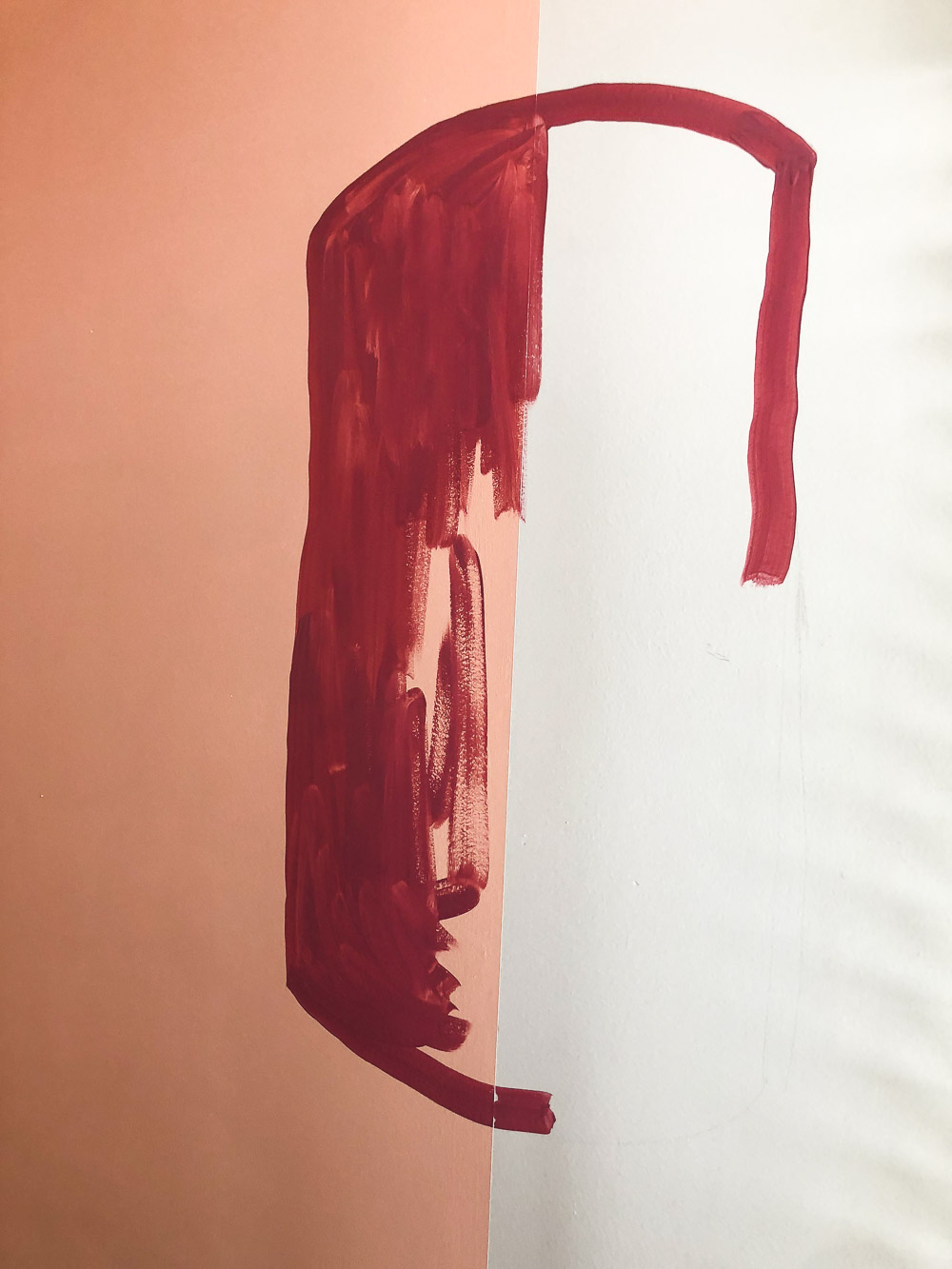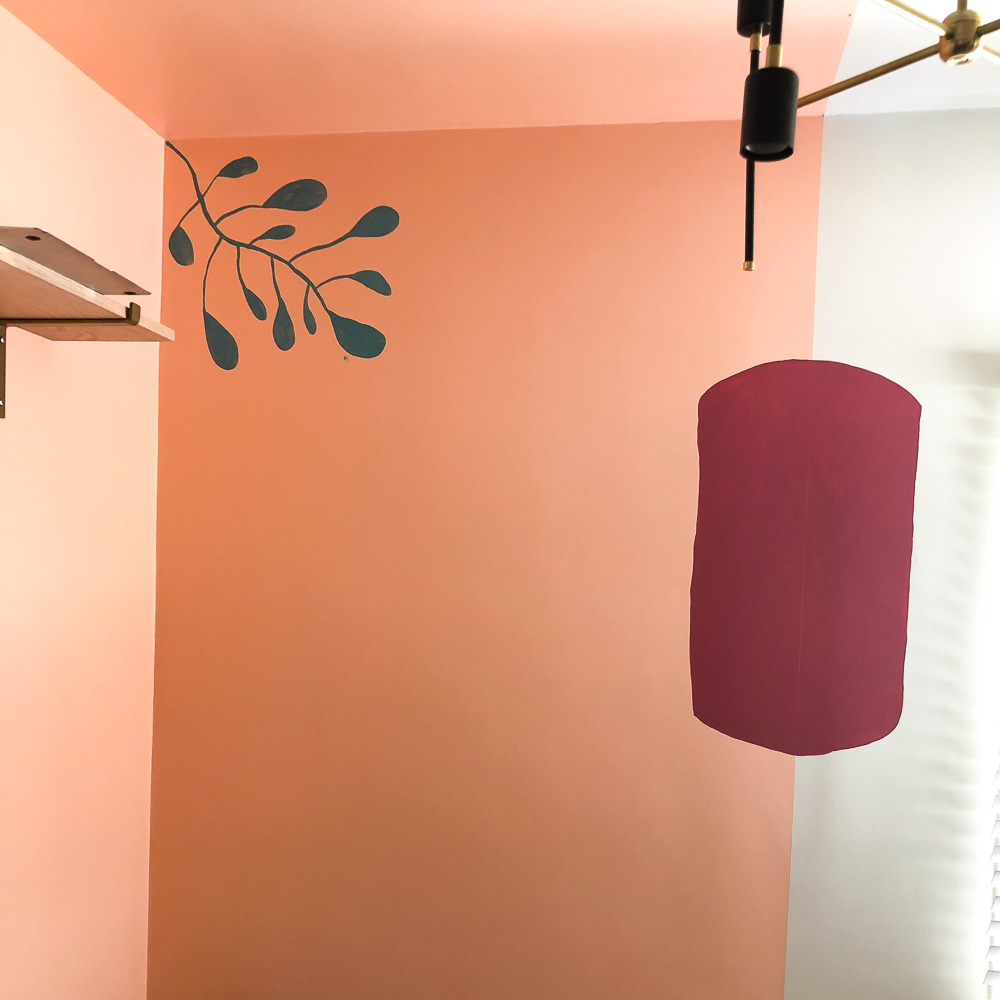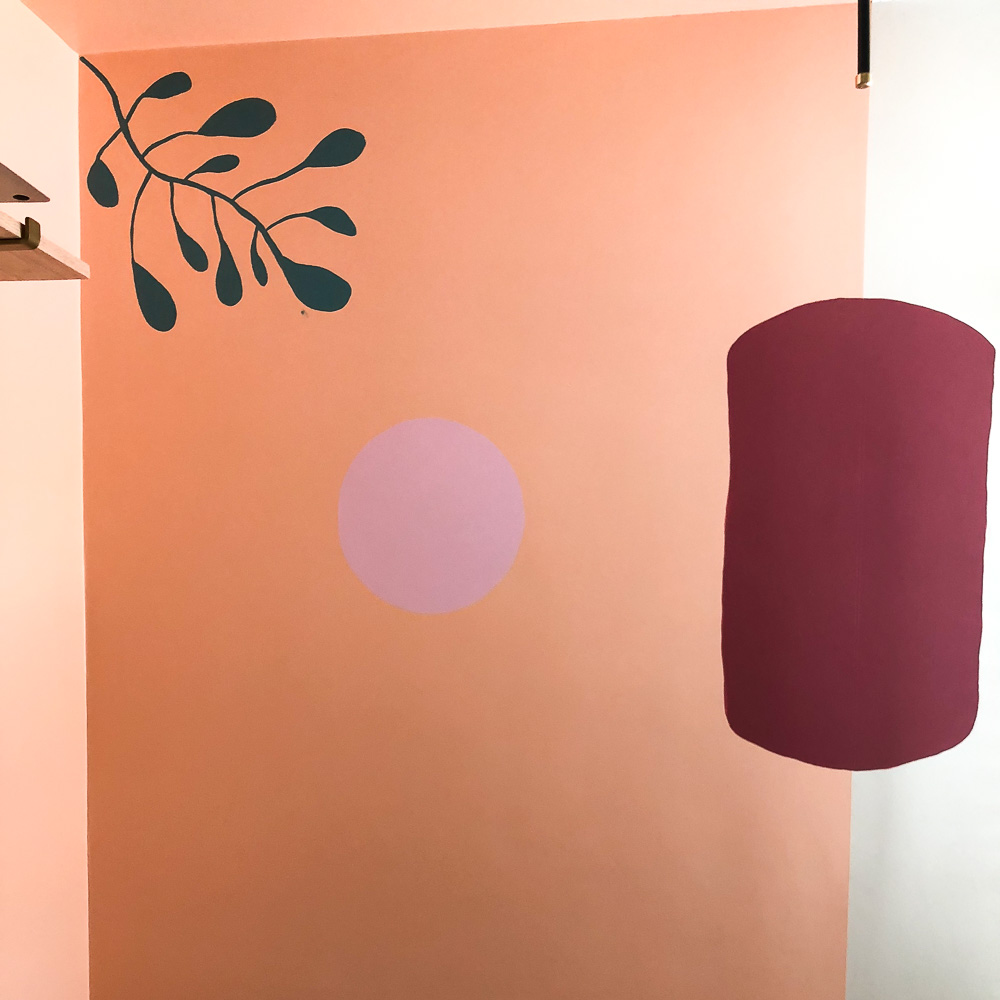 What is left to do?
Finish mural
Get leather cushions for breakfast nook
Get black chairs for the dining room
Get runner
Paint side of the cabinets?
Style the kitchen by adding art, random decor and a LOT of plants
Sand countertops
Take a LOT of photos for your viewing pleasure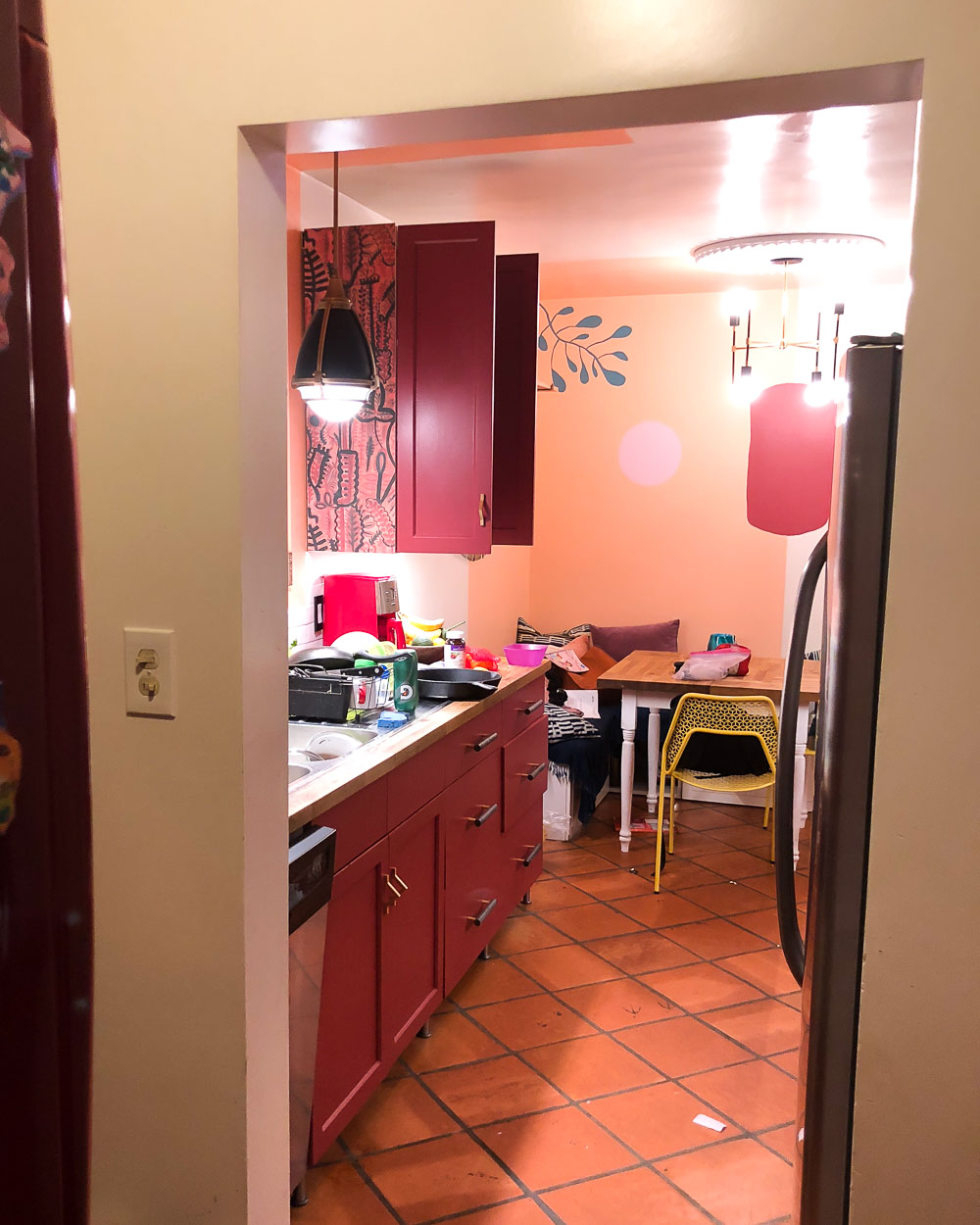 Here are some more photos of what we have done so far: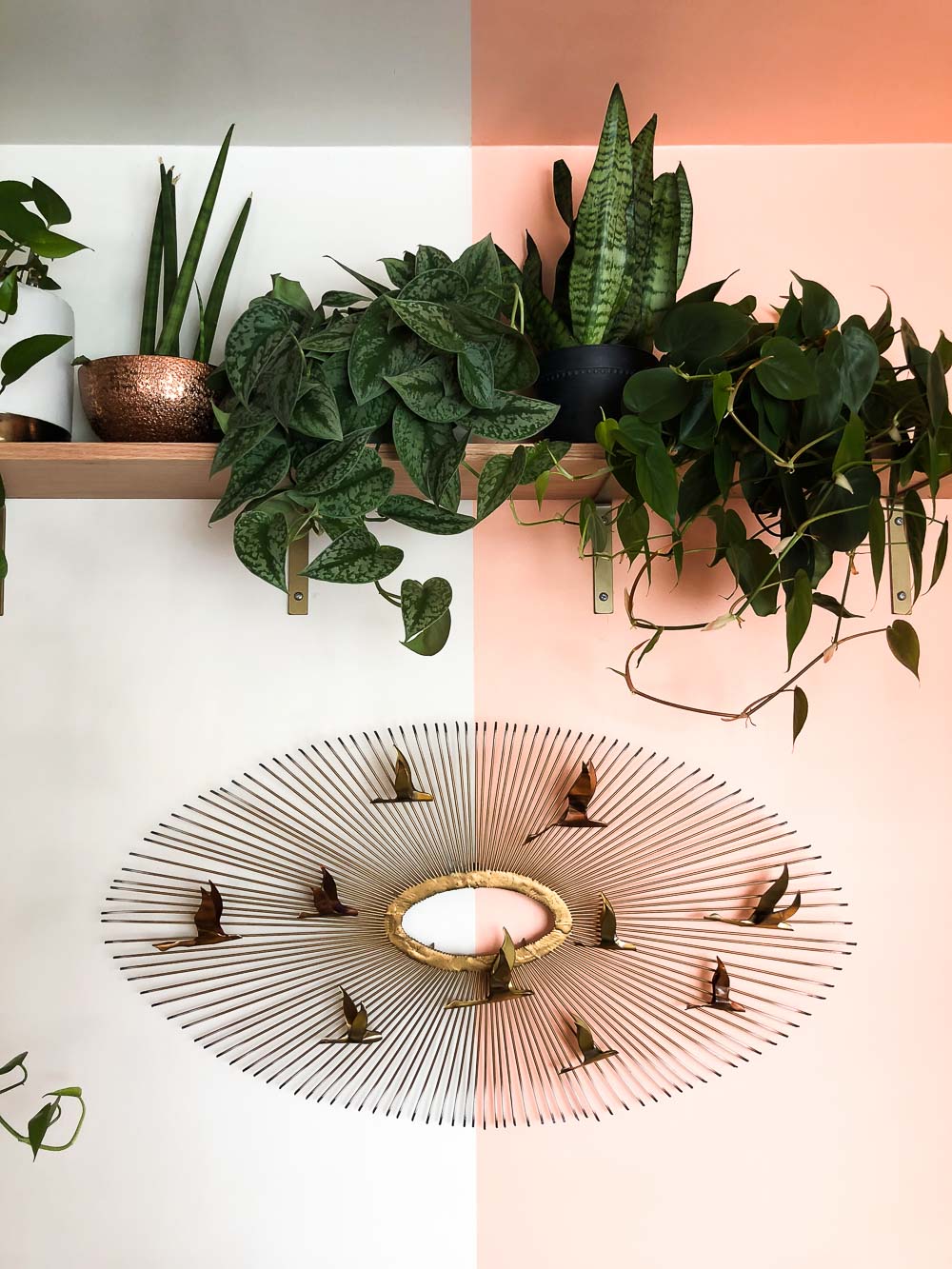 I super like this sculpture by Curtis Jere… It gives the kitchen a fancy feeling.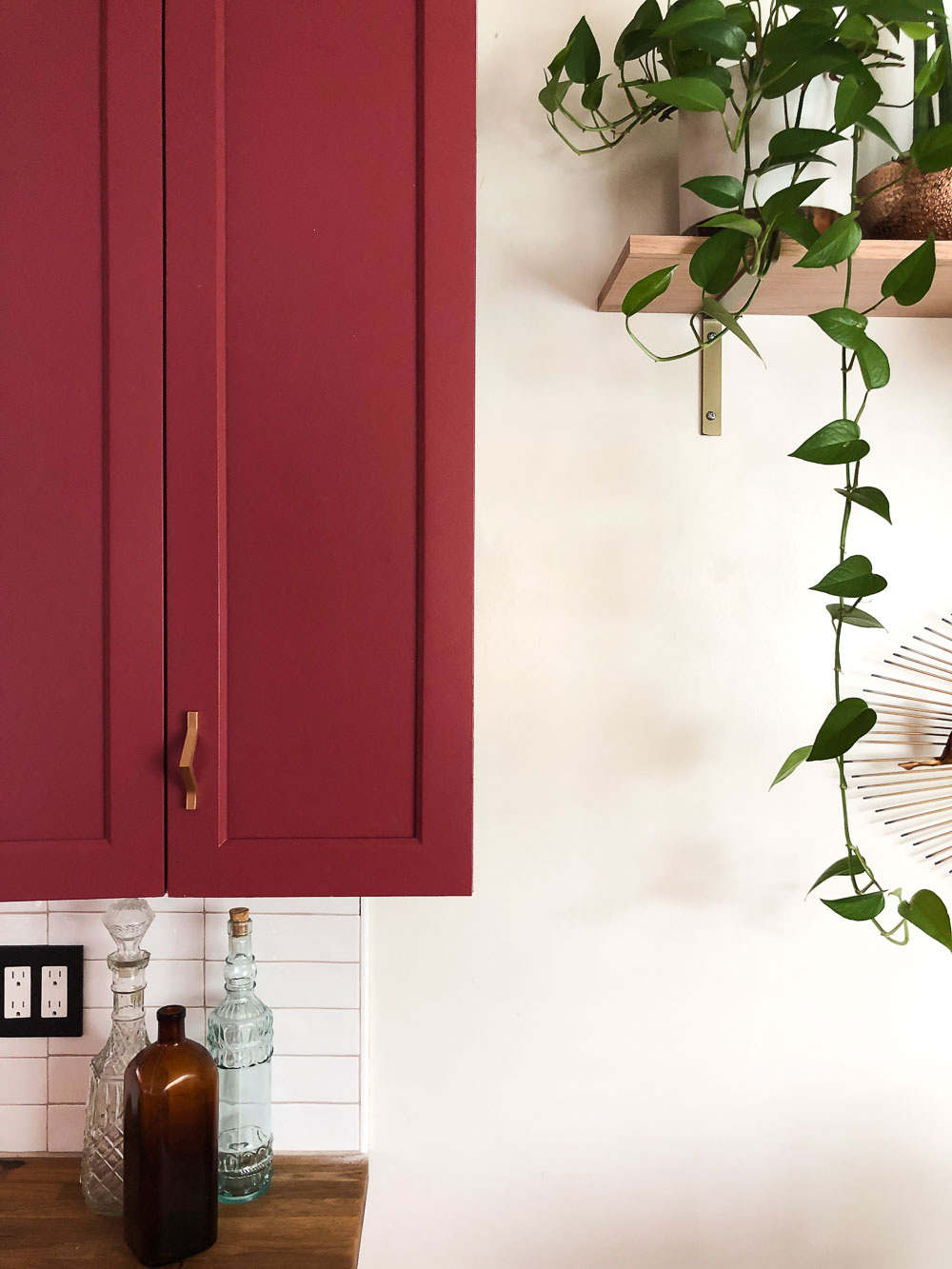 Black switch plates. Somebody in IG recommended that I go to Rejuvenation to get cute lighting plates and, although I wanted something more fun and eye-catching, these black plates are l cute and less busy. I love them.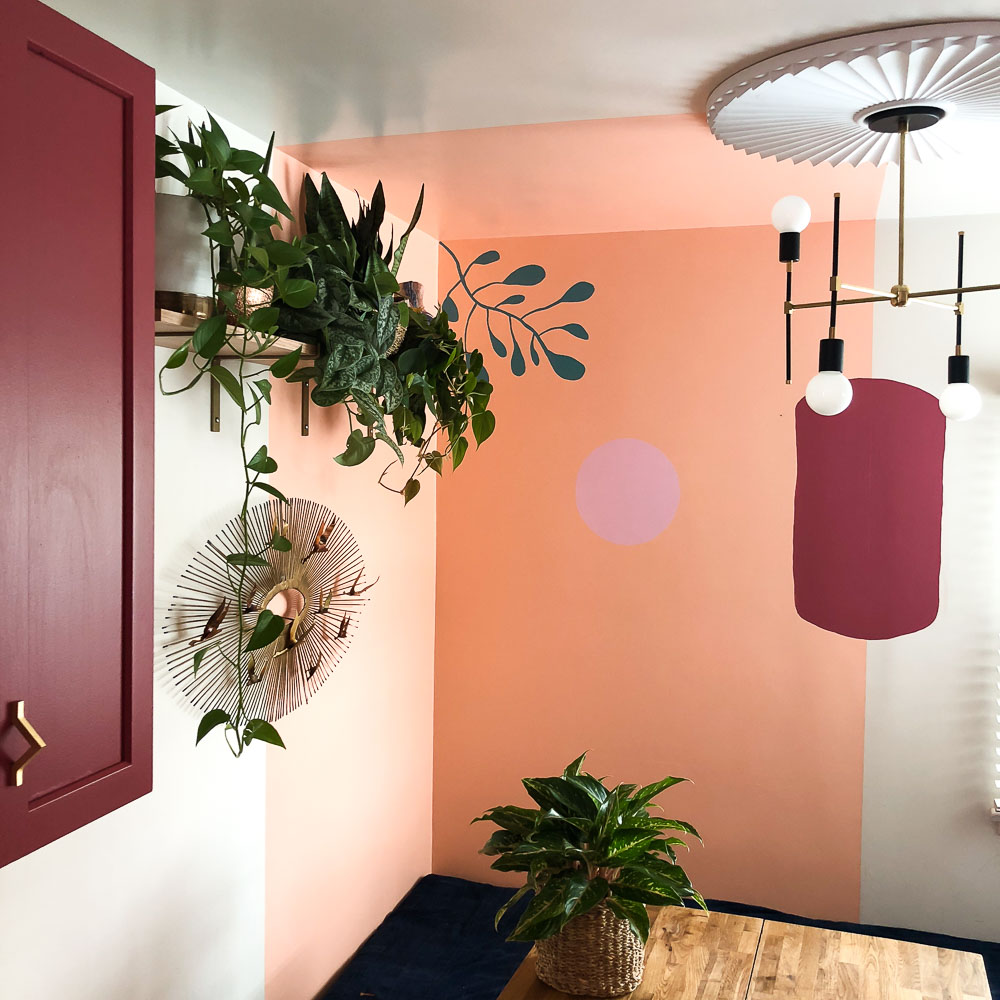 I also love how the ceiling medallion looks on top of the chandelier. I wish I had a more prominent light fixture here, but I don't have money to get what I wanted. This is a gorgeous compromise, don't you think?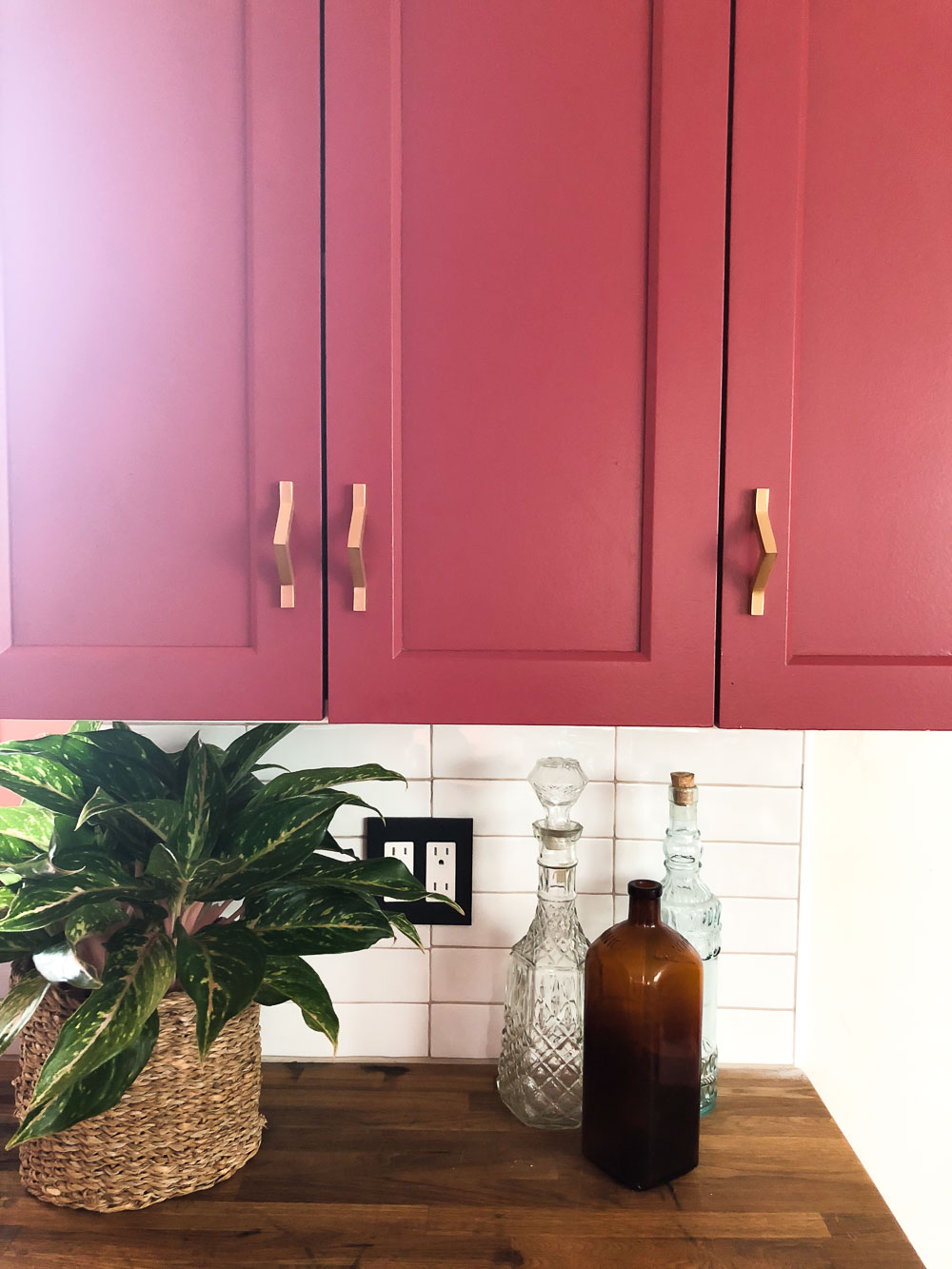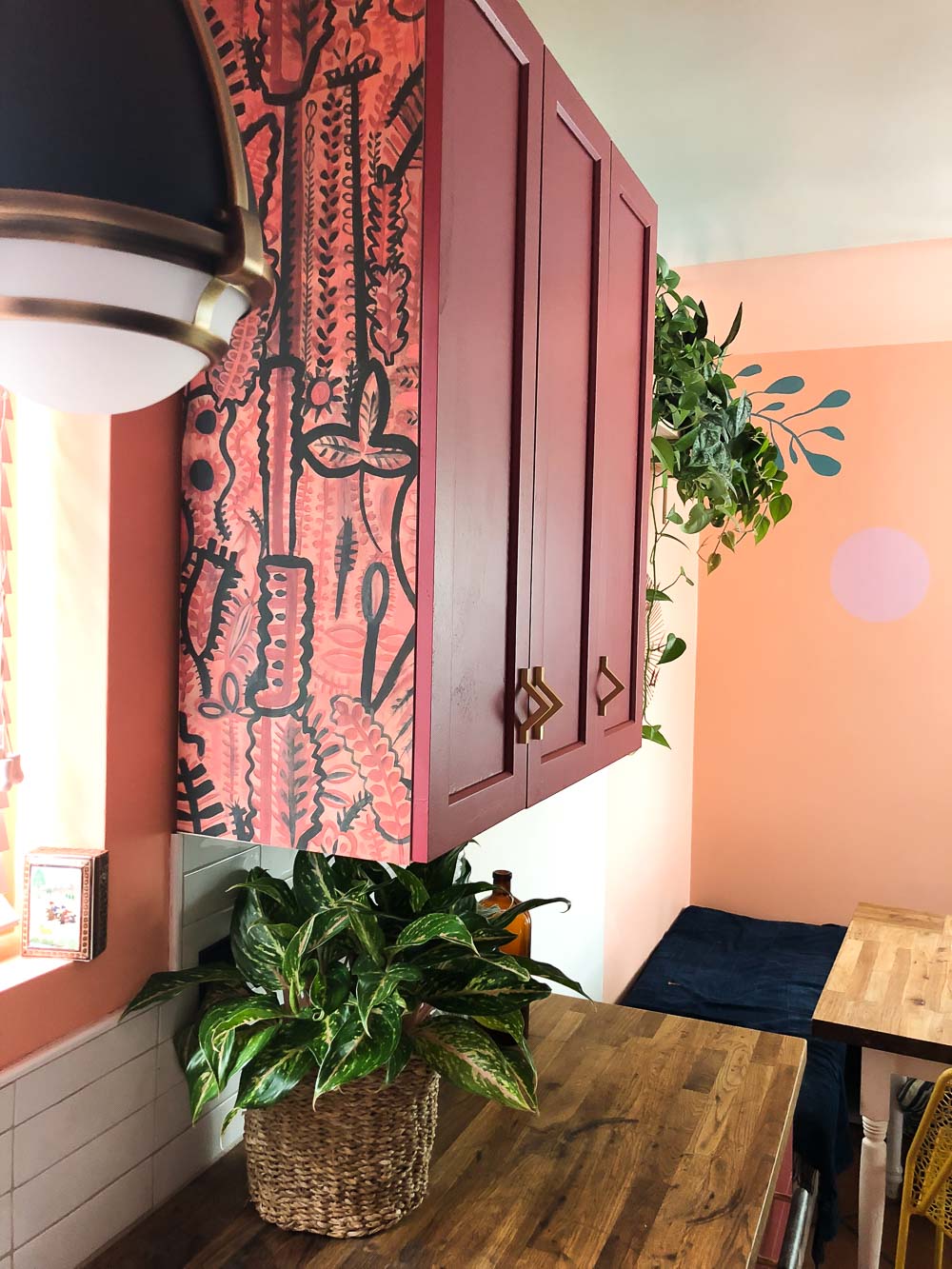 I can't wait to see how the new cushions look in that breakfast nook. I have a good feeling about this! And, don't miss the reveal next week. Also, don't forget to let me know what do you think about the wallpaper v/s paint situation!!
Week 1 | Week 2| Week 3 | Week 4 | Week 6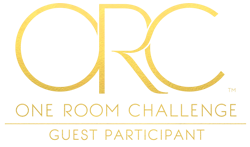 SaveSave
https://jestcafe.com/wp-content/uploads/2018/05/ORC-week5-mural-wallpaper-13.jpg
1333
1000
Mila
https://jestcafe.com/wp-content/uploads/2017/08/Jest-Cafe-about-design.jpg
Mila
2018-05-02 19:23:19
2018-05-11 19:31:55
ORC Kitchen - Week 5 - Wallpaper and Mural