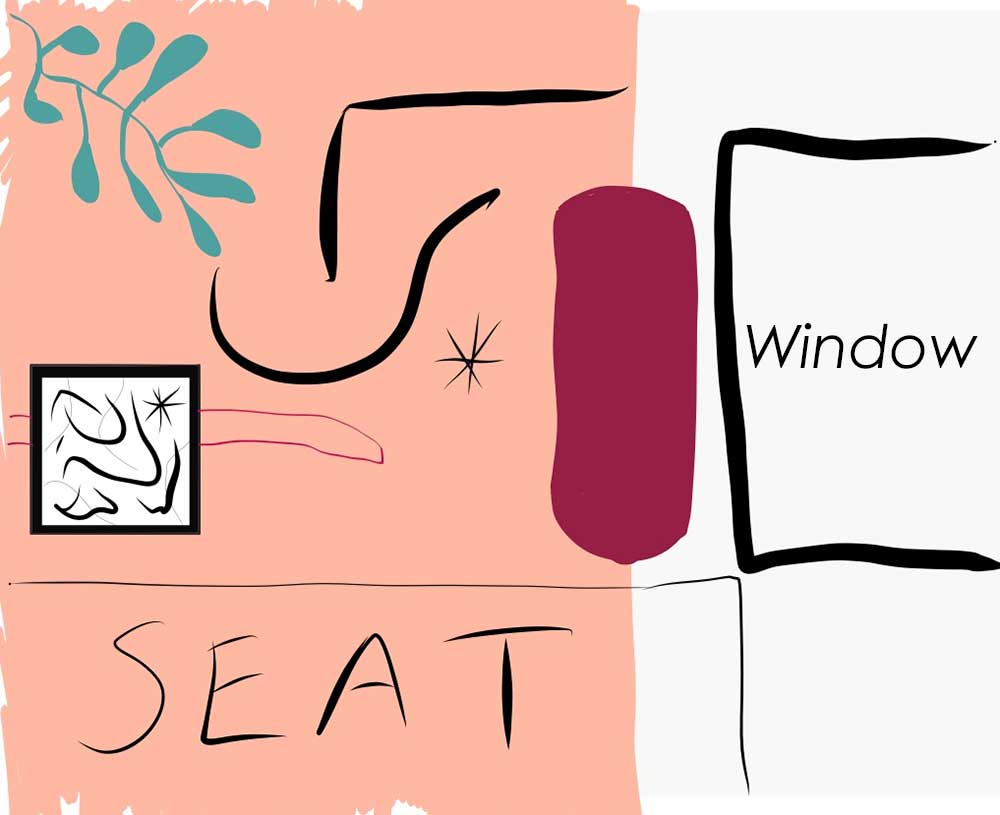 Week 1 | Week 2 | Week 4 | Week 5 | Week 6
A lot has happened in this Week 3 of the One Room Challenge and, also, nothing has happened at the same time. Let me explain.
I had a clear plan of how this dining area was going to look: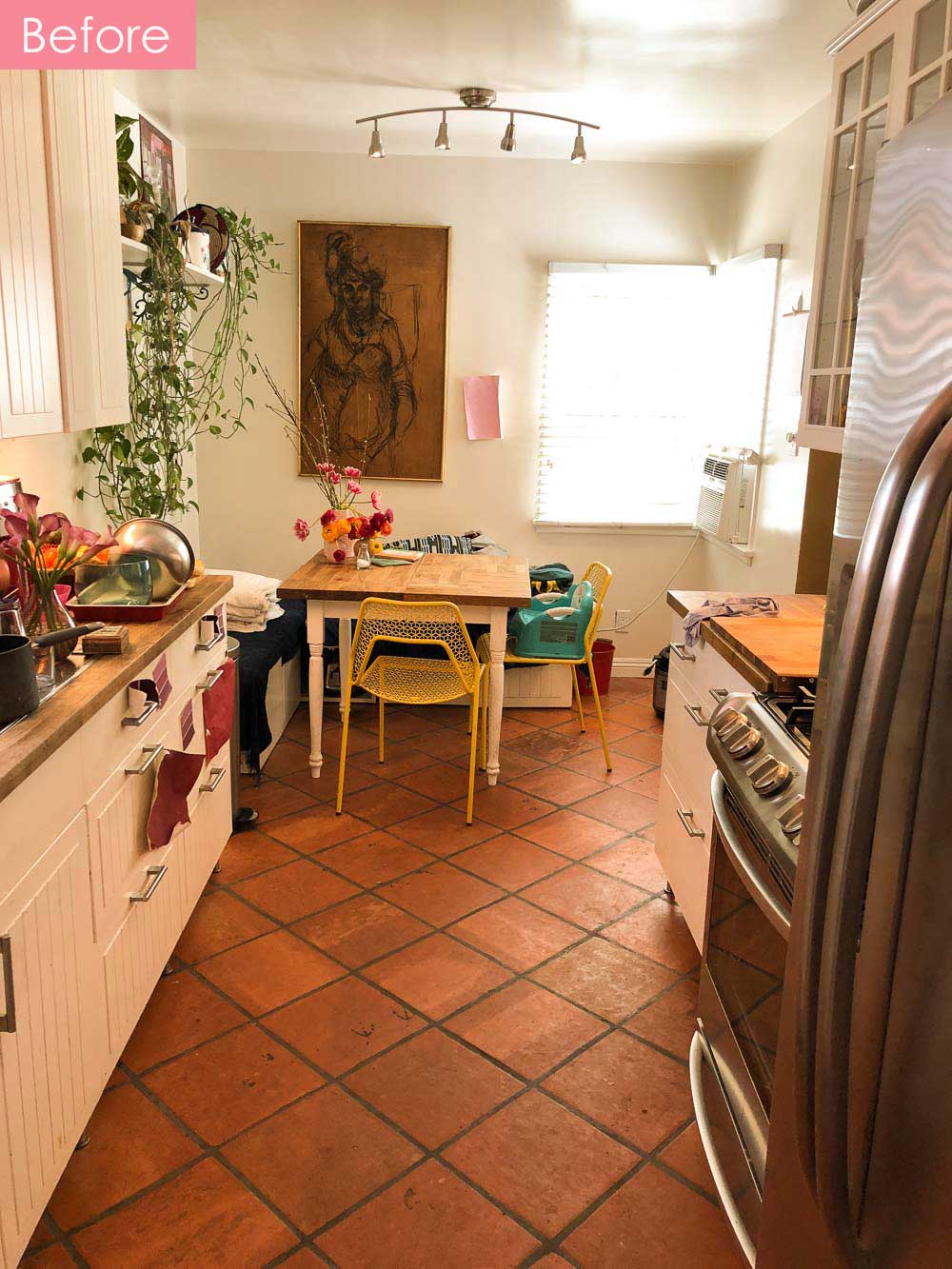 I wanted the back wall to have different coral and pink panels to resemble something like this: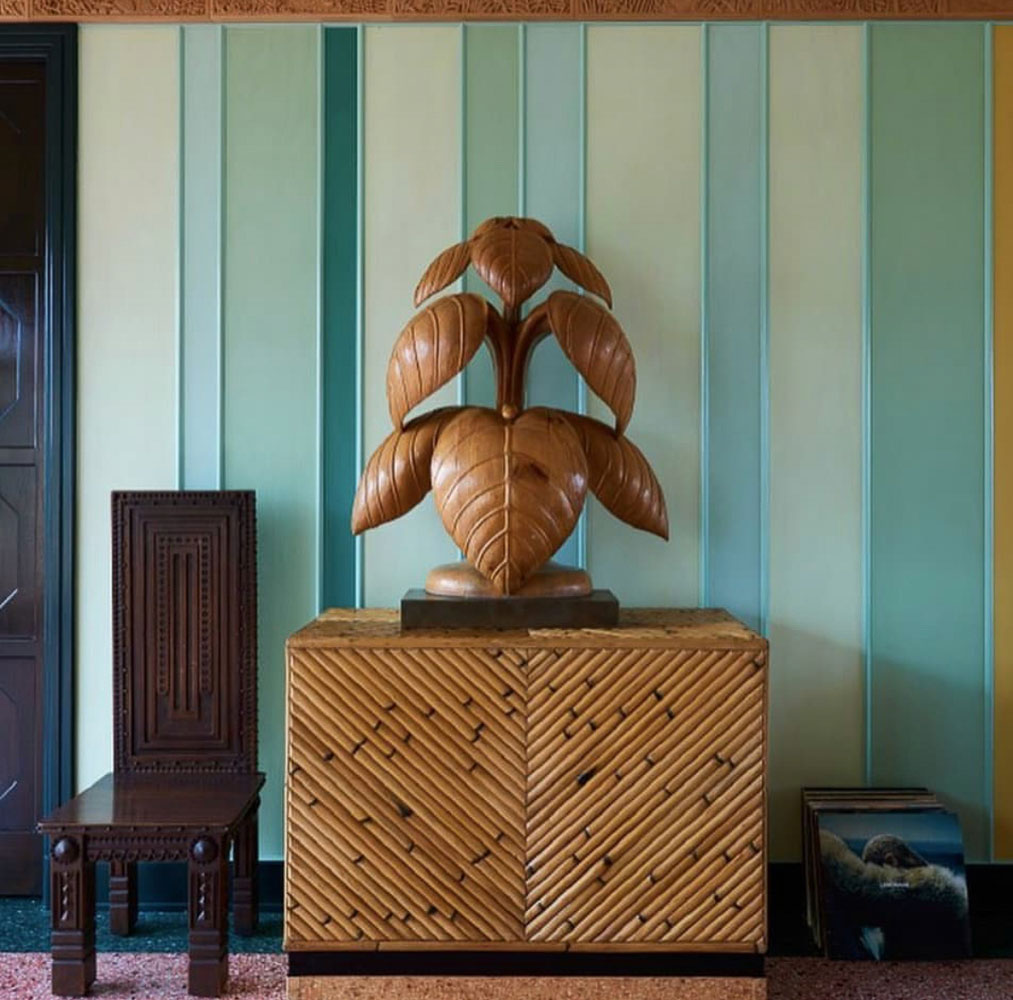 But, in the middle of that process, I realized I didn't want to do a color-panel wall like that, instead, a simple mural in those same tones seemed like a better option. This is what I have so far: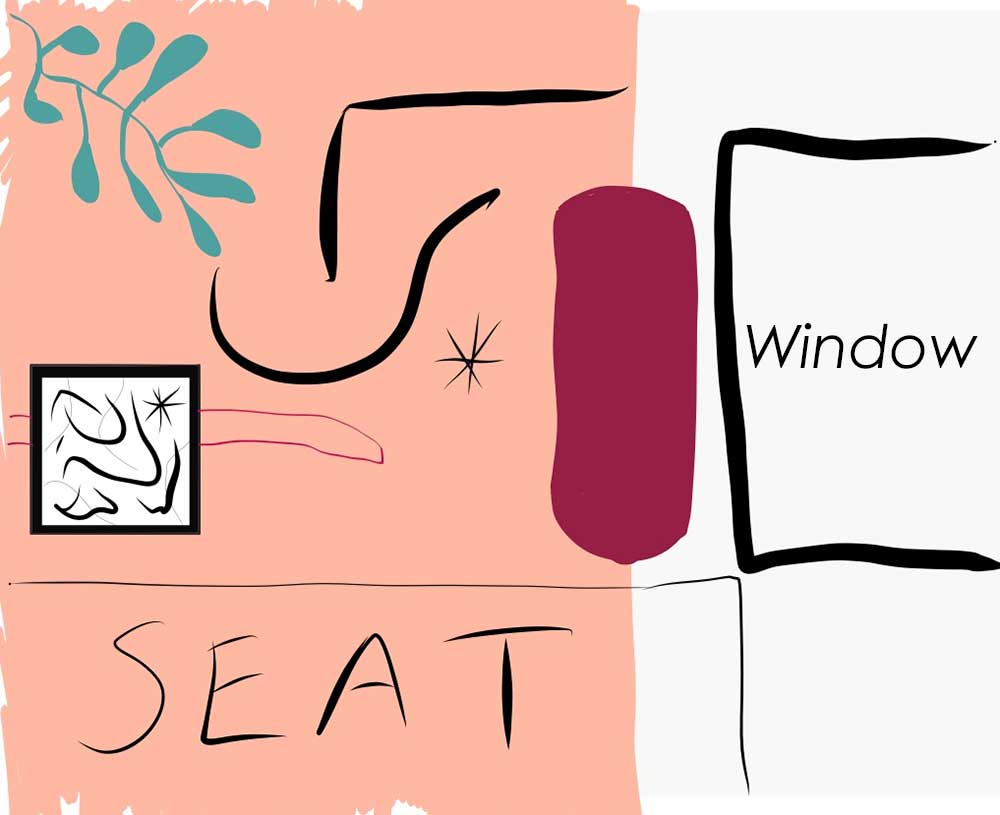 It is not finished yet but you can imagine where I am going. My plan is to paint the mural this weekend. Cross your fingers!!!
This is how those walls look so far, and the reason why I mean nothing much has happened this last week: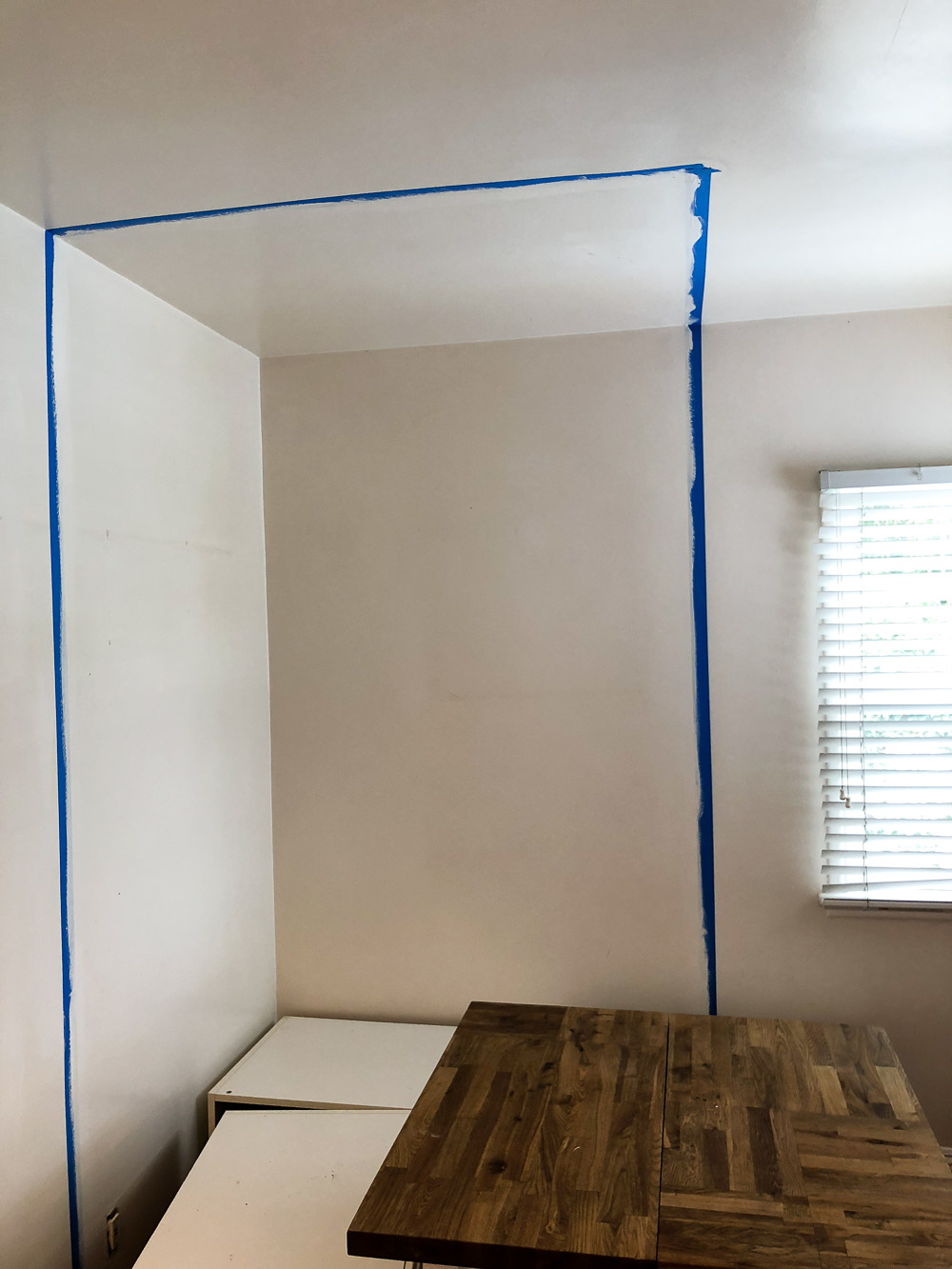 I framed the corner with blue tape and will paint the corner of this wall with a light coral paint. I like the idea of the contrast that the white and coral will create. I also like the idea of taking the painting to the ceiling. I am ALL for decorating the ceiling whenever possible because they have so much potential and they are always underutilized, don't you think?
I also bought this metal wall sculpture by Curtis Jere. I have been after this piece since I saw this photo on Instagram. I mean, how cute is that?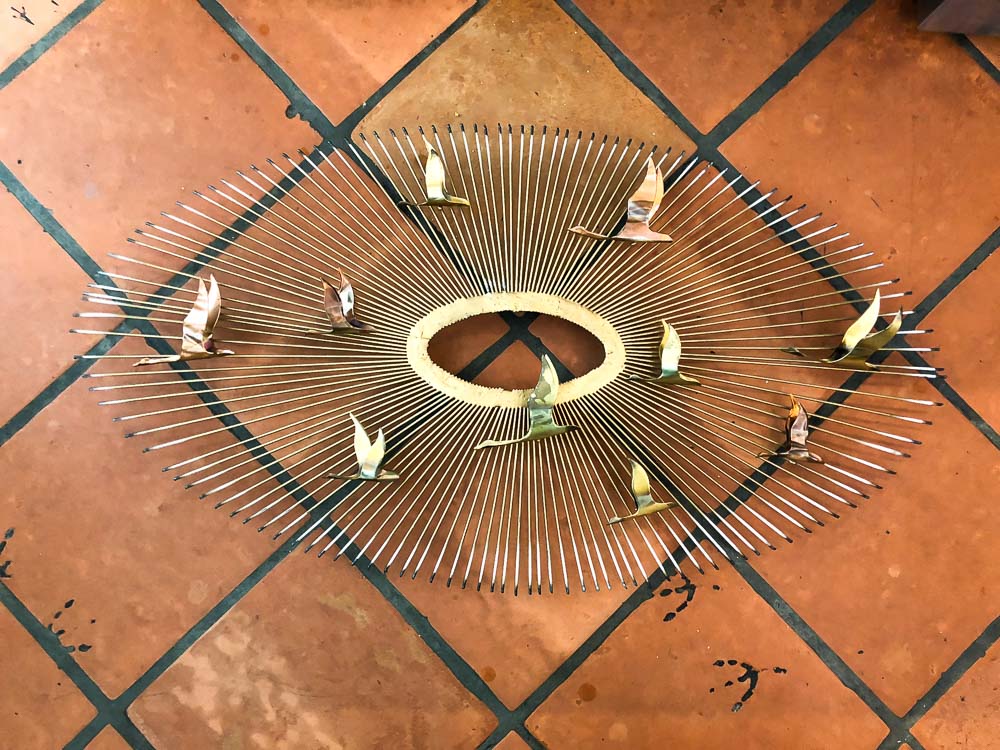 I finally found it on eBay at a  reasonable price and bought it. I absolutely LOVE it. It is big, too: 37″ x 22″. It will go on the left wall of the dining room, below a small shelf that I want for plants.
In some other good news, I found the most beautiful wallpaper I ever saw and I want to use it for the side of the cabinets.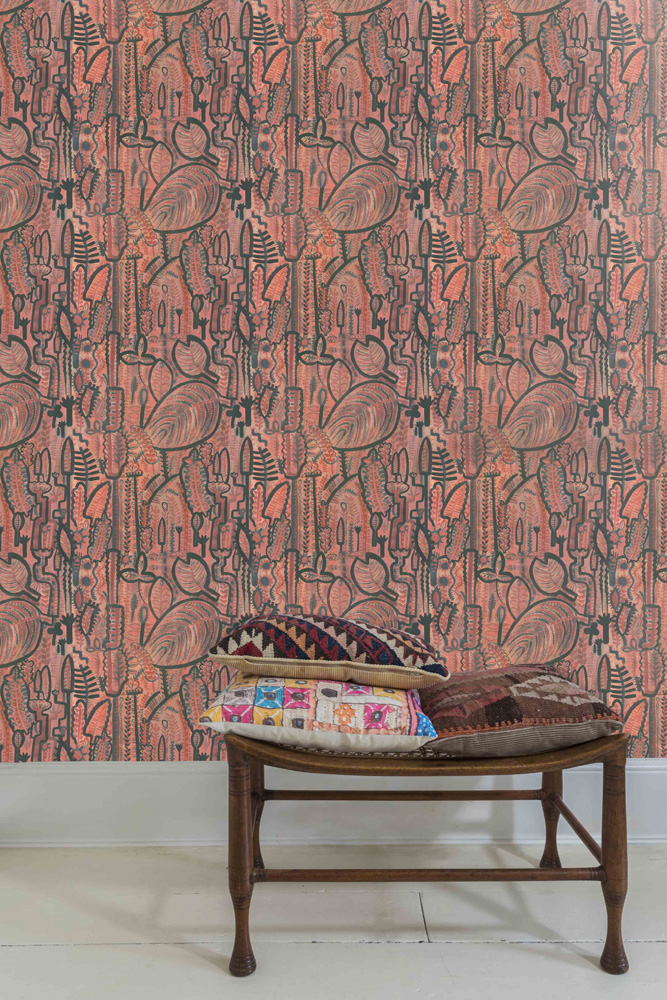 I don't have the budget to replace all the cabinets, so I am only replacing the front doors. I used to have IKEA cabinets but they are bad quality. The doors have a lot of damage, so we got new ones but we don't have the money to replace the cabinet frames. Here is a look at some of them: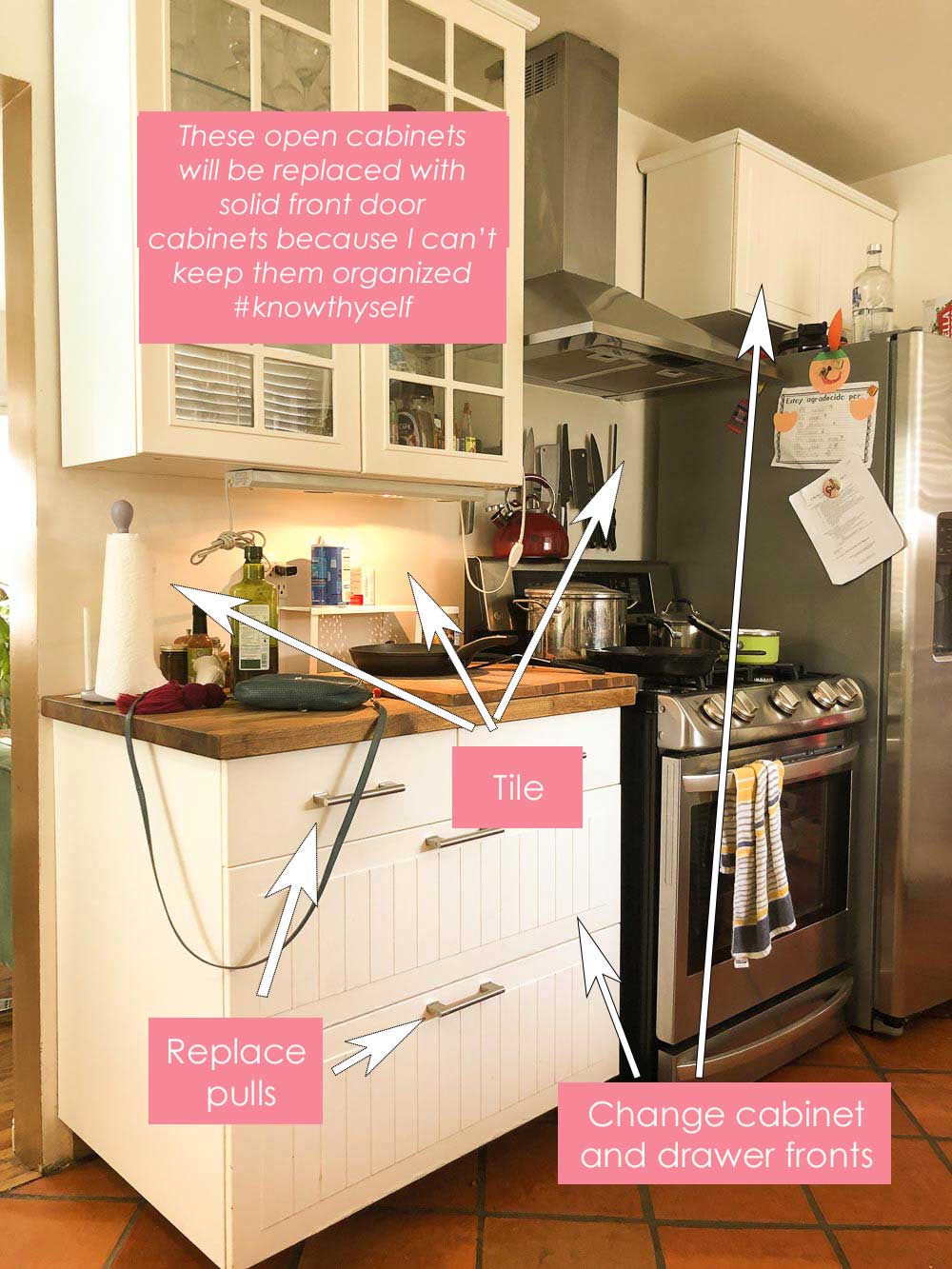 You can see that the sides of the cabinets are white and the radicchio color doors will NOT look good next to white cabinet sides… What to do? Well, the obvious solution was to use wallpaper to cover them but nothing I found looked good! By good, I mean: edgy, fun, different, and cool. That was my reality until I found the shop of Lucy Tiffney. When I say her designs are gorgeous, I really mean it. They are exactly what I was looking for. When I got the sample in the mail, I knew right away that this is what I was looking for: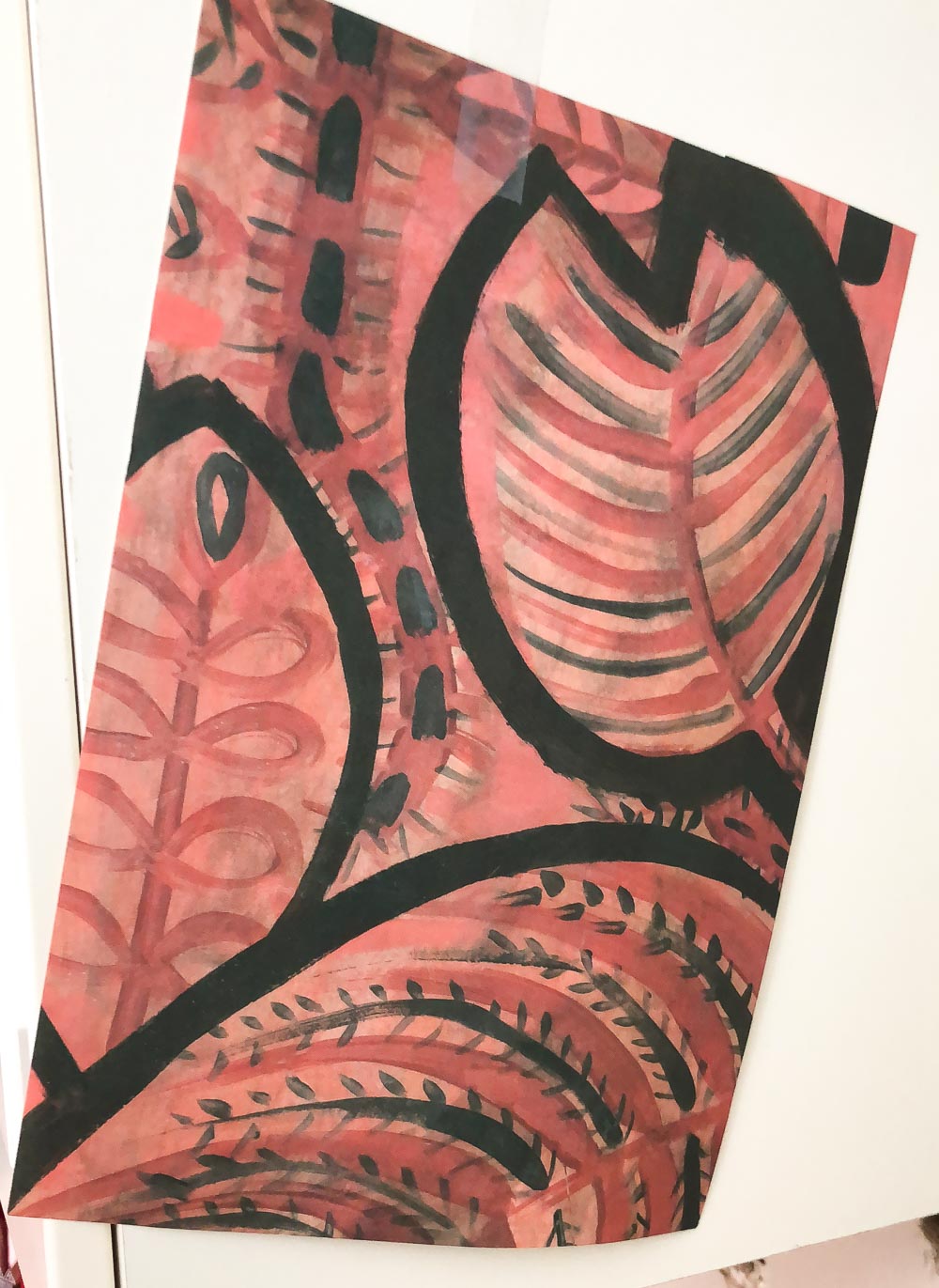 Talking about budget restrictions, I wanted to mention other things that I would like to change in my kitchen but won't be able to because we don't have the money this time around. Here they are: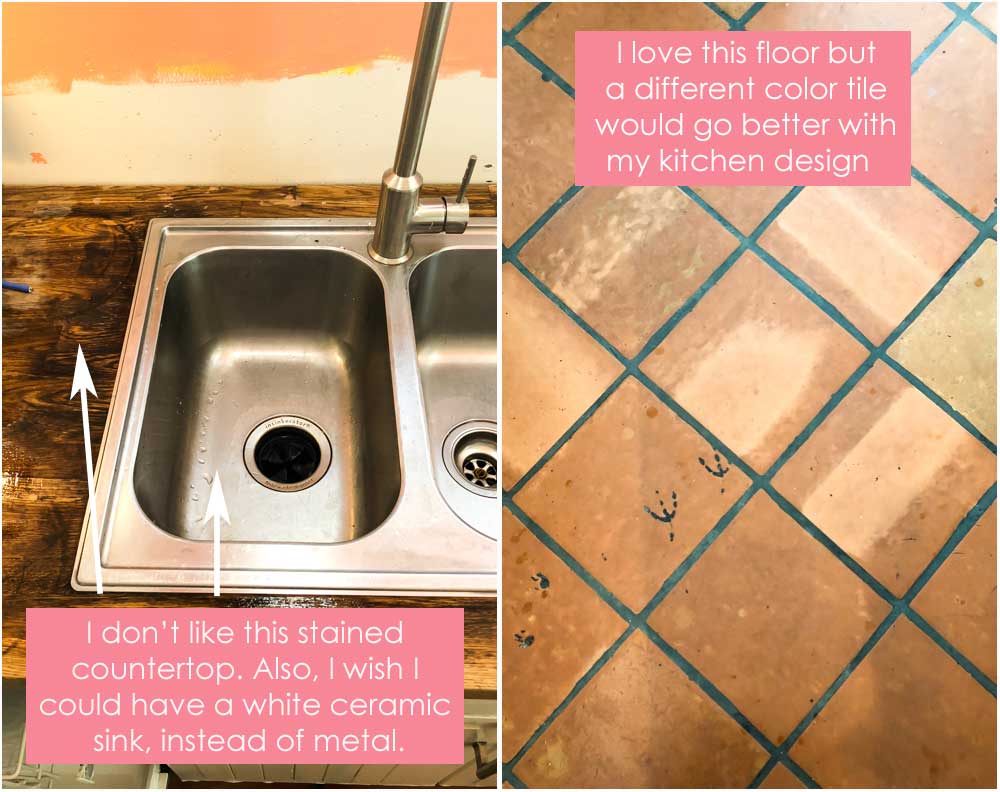 My husband will sand the countertops so the stains go away. I will also change the current metal faucet to a black faucet. Regarding the floor, I got a runner that I think will work in this space.
Ok, those are my updates so far. Next week the cabinets and tiles should be installed so I will be able to give you a better update of what is going on.
Thanks for stopping by!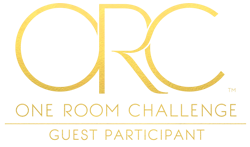 SaveSave
SaveSave
SaveSave
SaveSave
https://jestcafe.com/wp-content/uploads/2018/04/ORC-kithen-mural-idea.jpg
815
1000
Mila
https://jestcafe.com/wp-content/uploads/2017/08/Jest-Cafe-about-design.jpg
Mila
2018-04-18 16:11:56
2018-05-11 19:36:44
ORC Kitchen - Week 3 - Mural and Updates