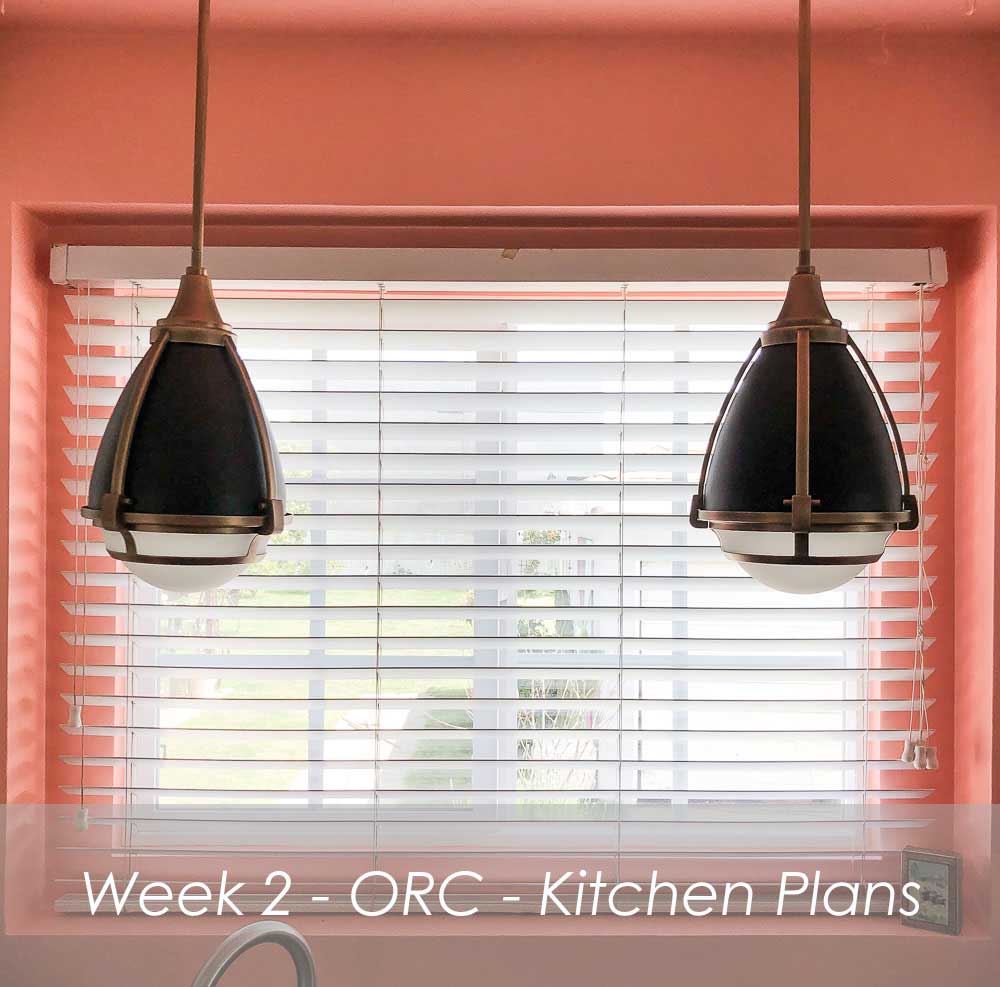 Hi all,
Here are the links to other ORC posts, in case you want to follow along:
Week 1 | Week 3 | Week 4 | Week 5 | Week 6
I am excited about this kitchen renovation!! After weeks/months thinking about it, the design idea is finally settling in, and I feel I am going in the right direction. The bad news is that we haven't done much yet. I mean, the electrician came to hide all the horrible cables that were below the cabinets. He also hung these beautiful pendants from Lamp Plus, and I painted some of the walls, as you can see in the photo above, but that is all that has happened, pretty much.
Here is what needs to happen in the next four weeks: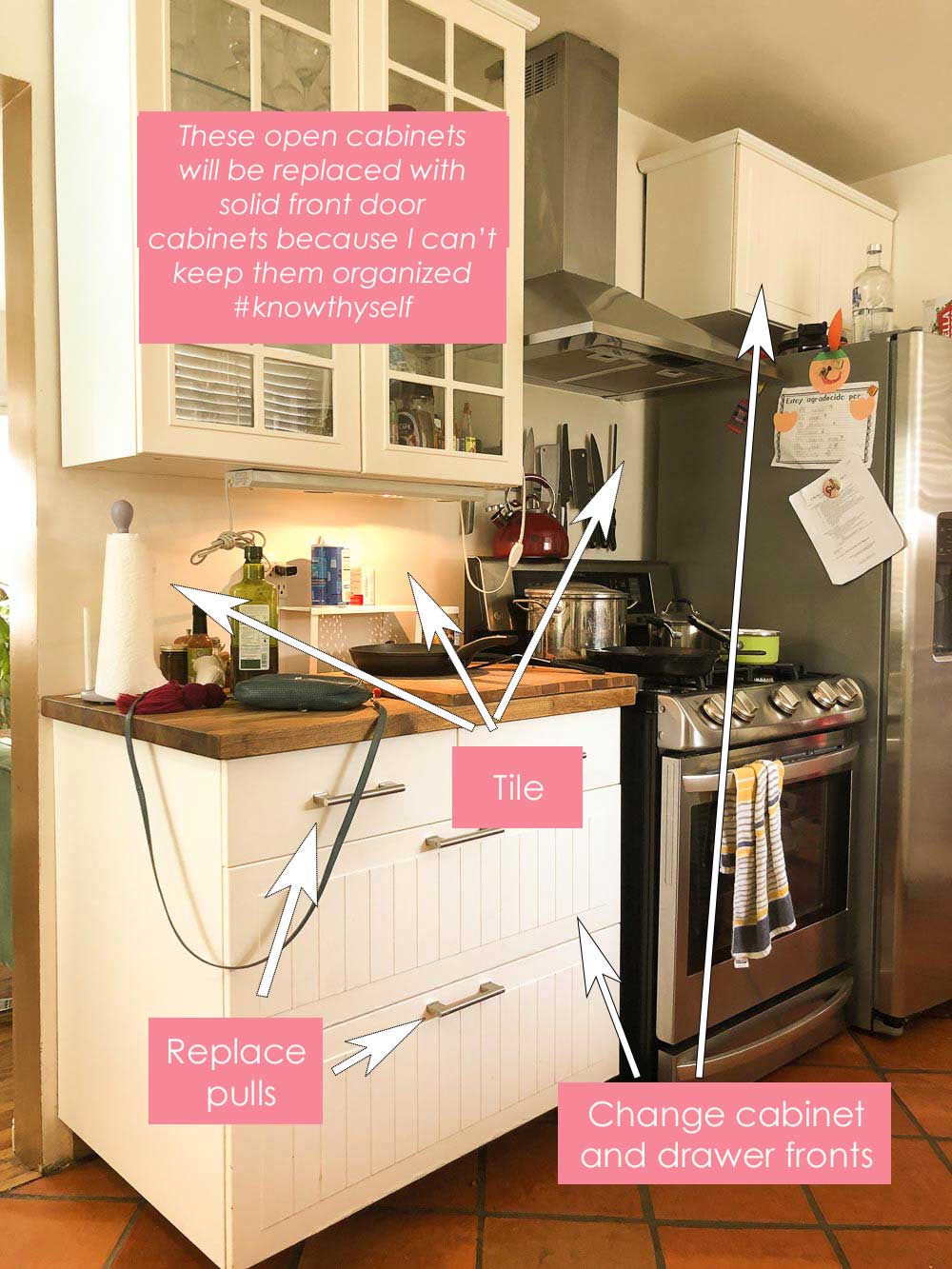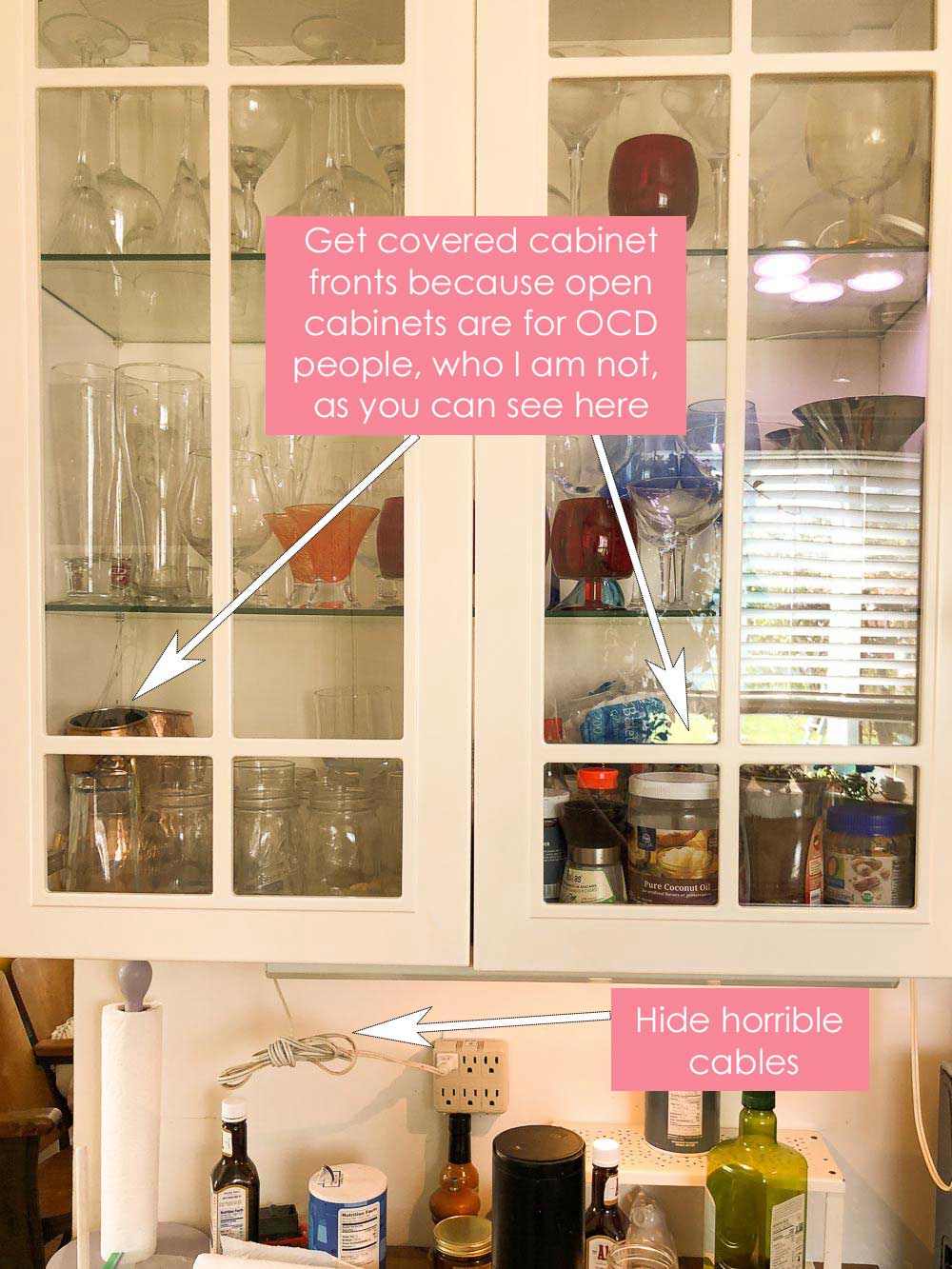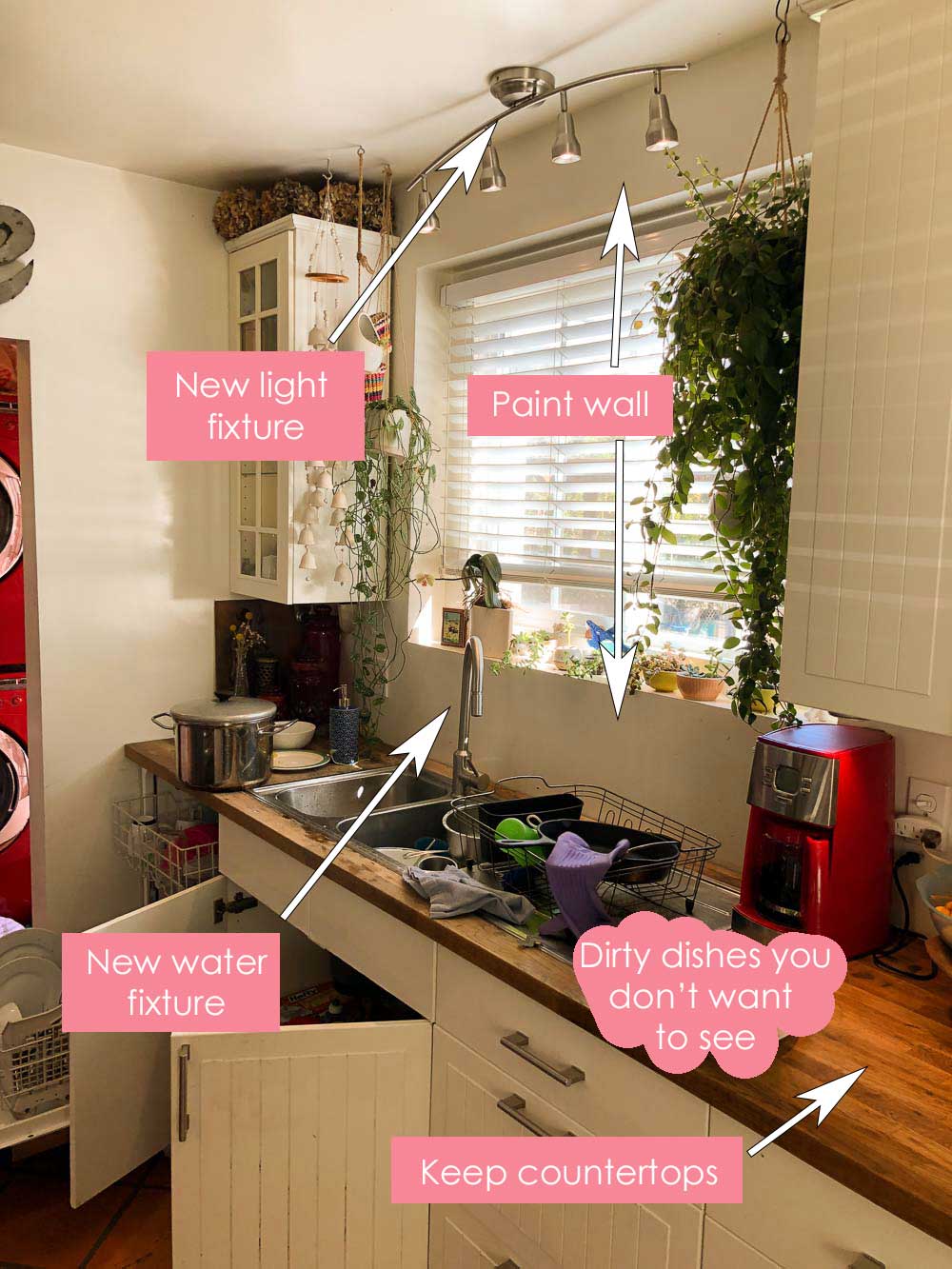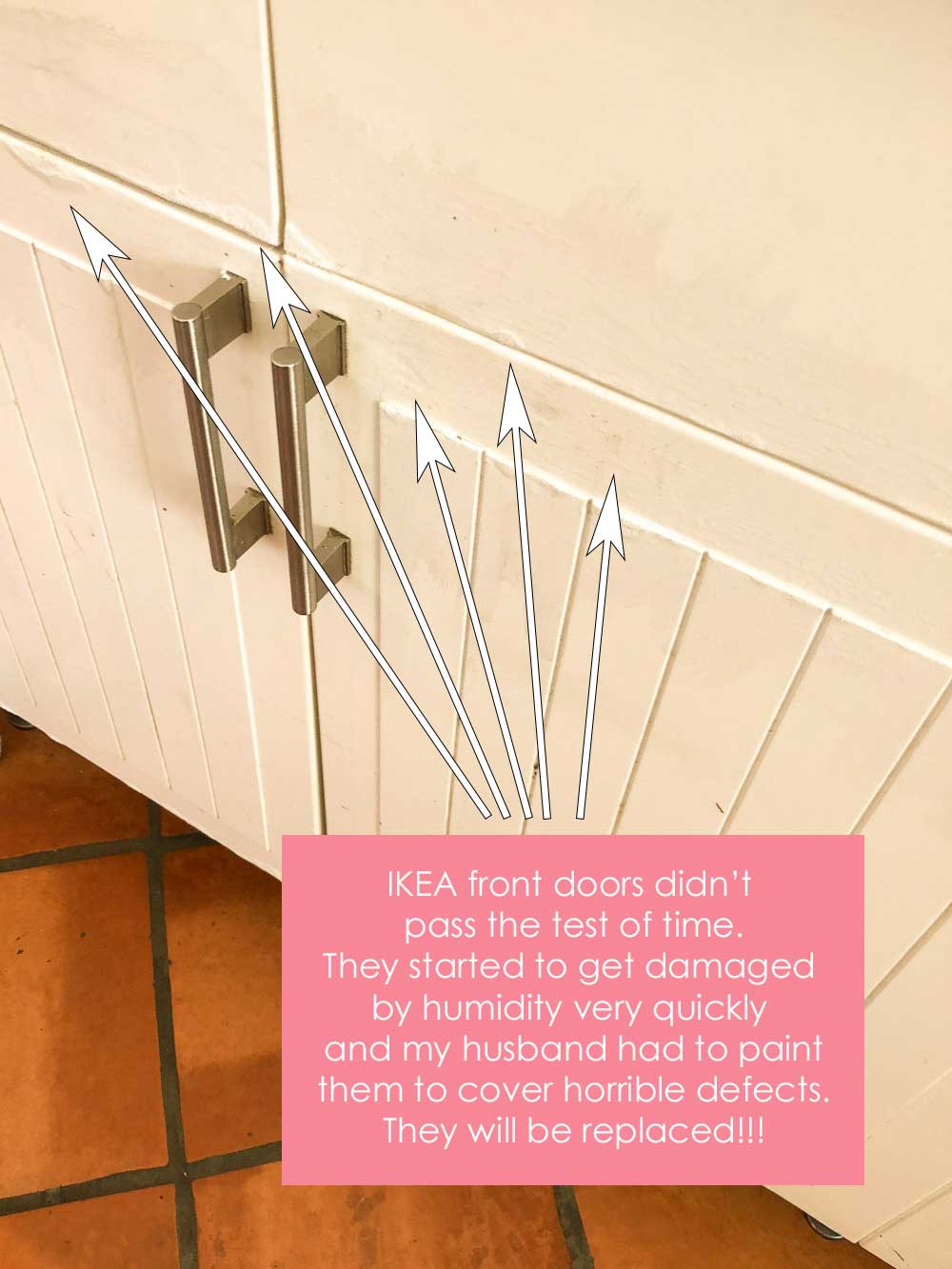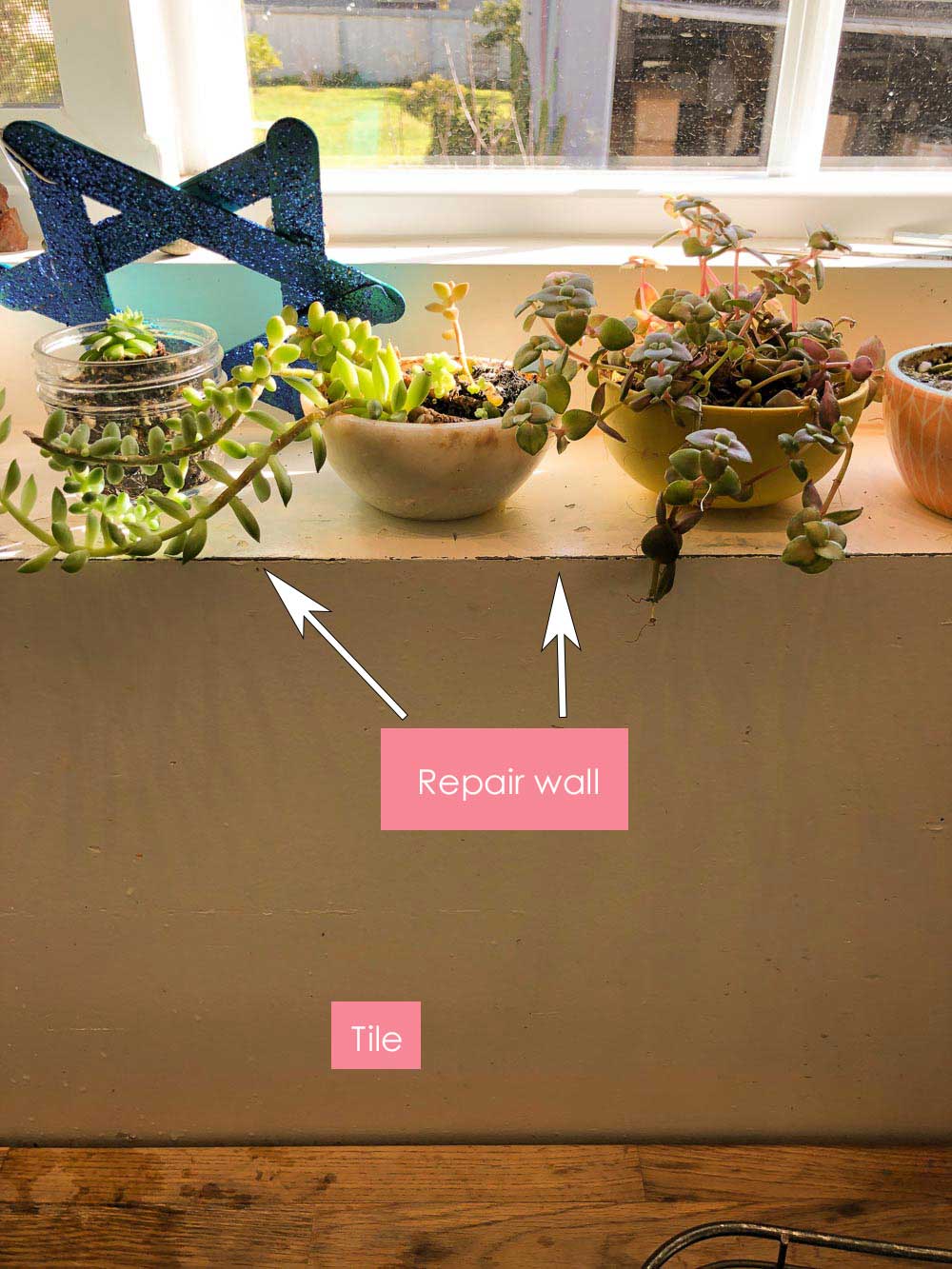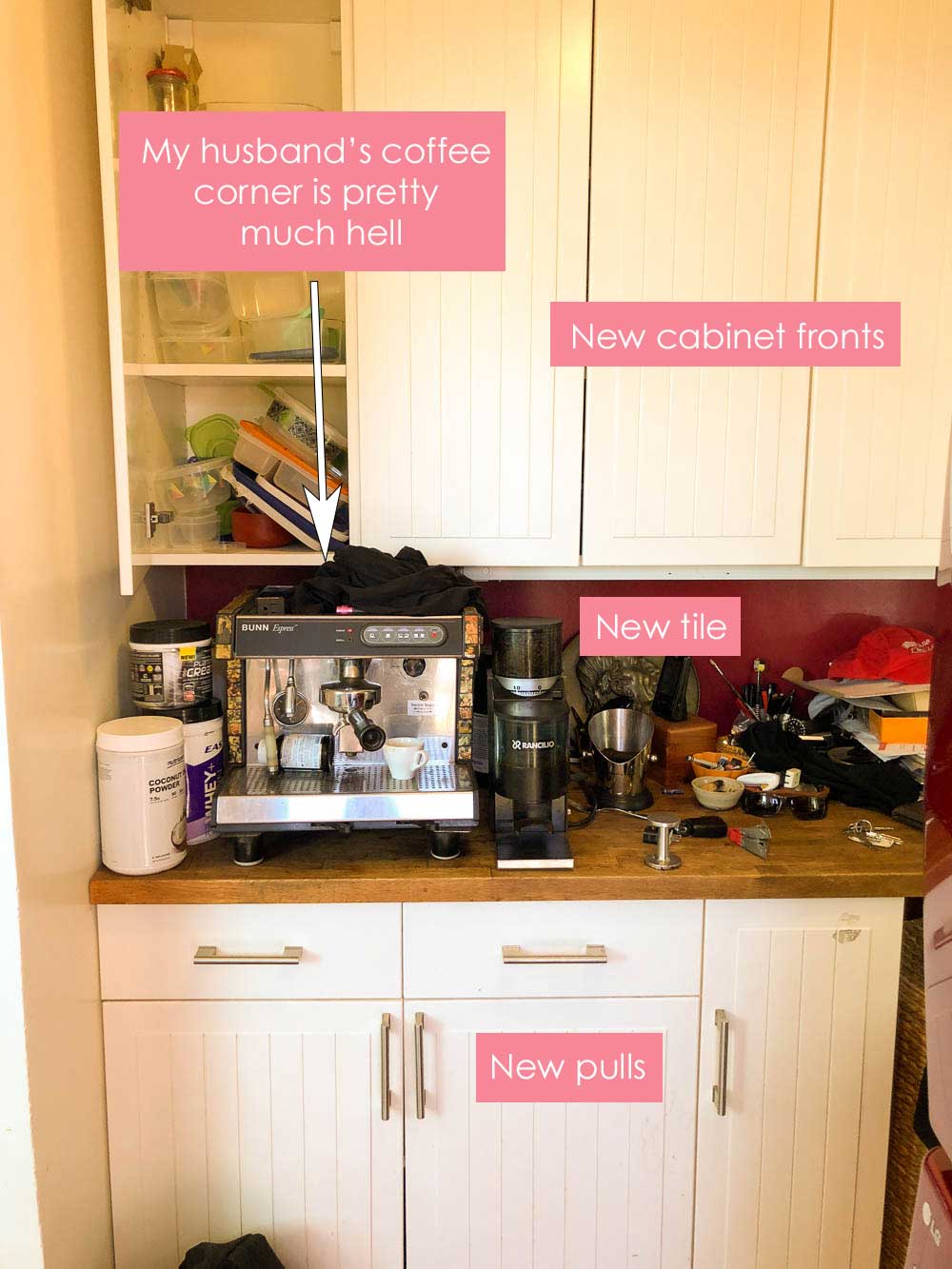 Last week, I tackled painting a rectangle in the kitchen that would frame the sink and go 1/3 of the way into the ceiling. At the beginning I wanted yellow. Here is the swatch of color I decided to go for: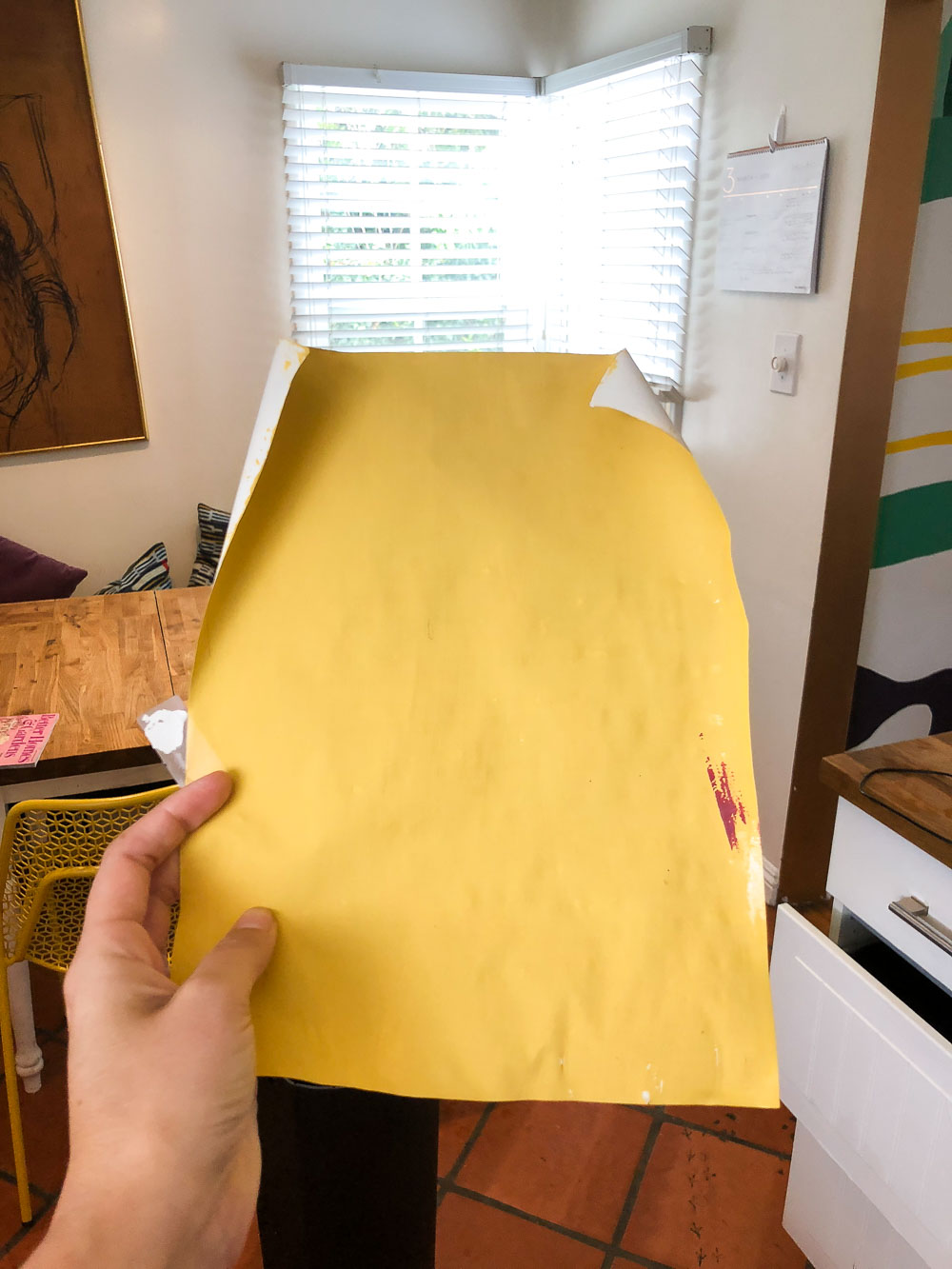 Painting process… do you notice how I painted over the blue tape with the same white color from the ceiling? This ensures straight lines after you paint with yellow.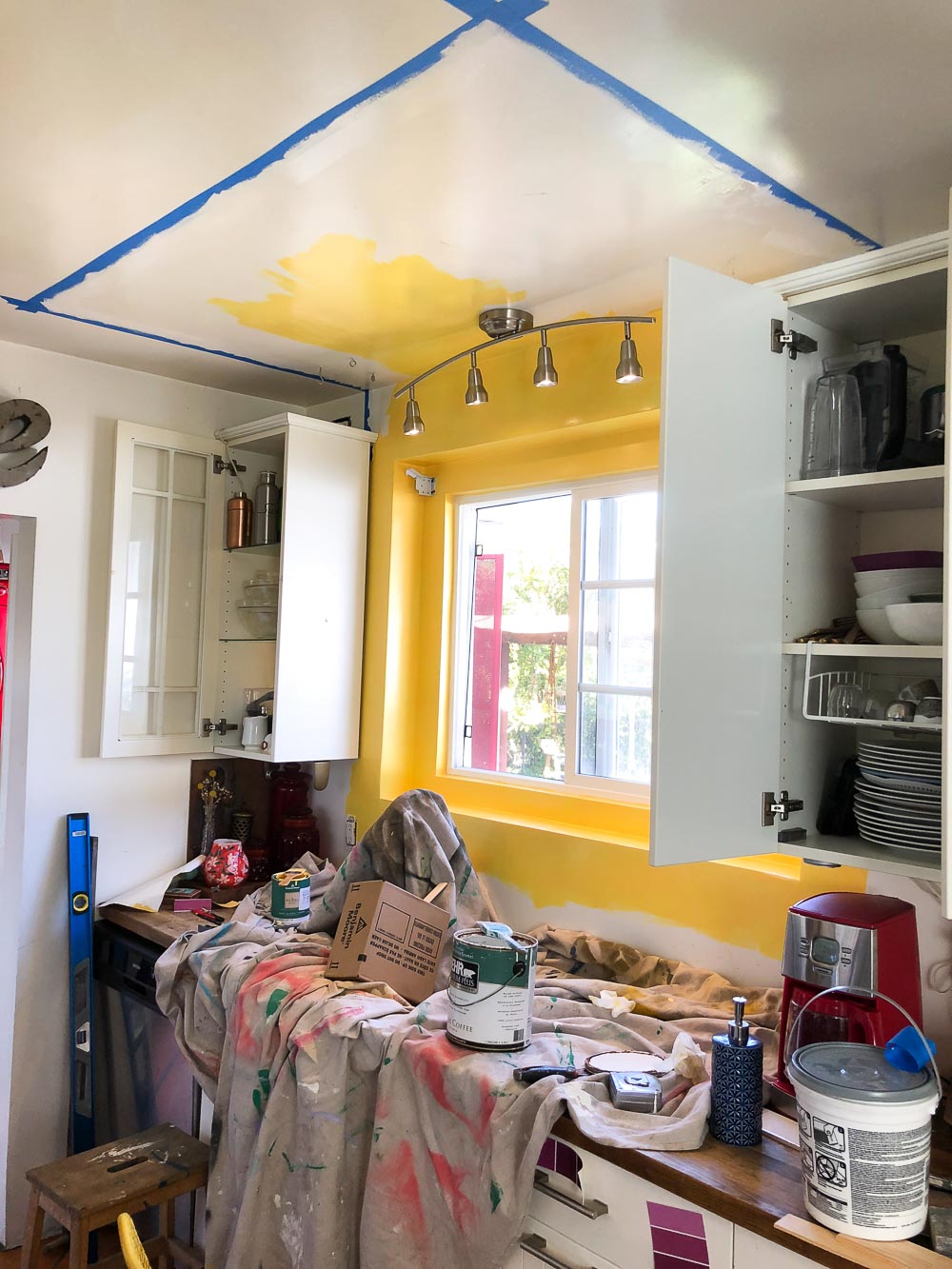 Me, pregnant, painting a ceiling… I mean… I am happy I didn't fall and break my neck.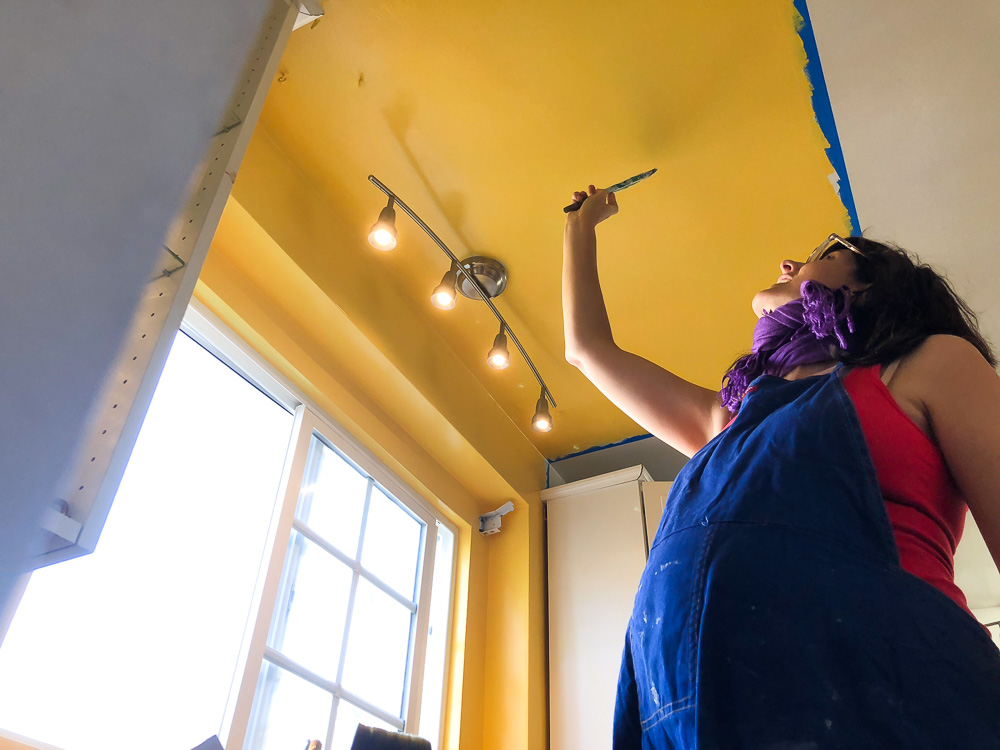 Result: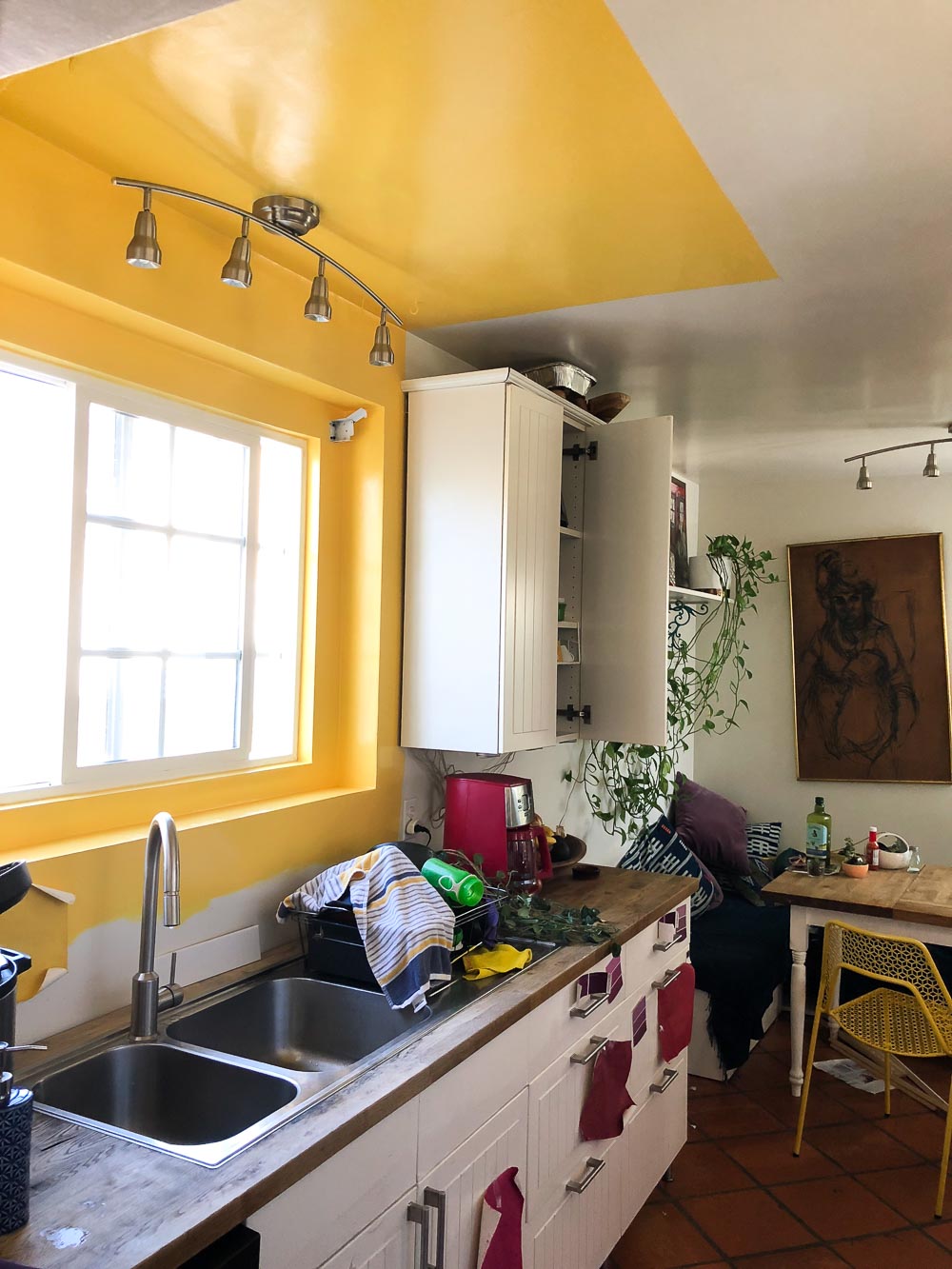 The problem is that I did NOT like the yellow. It was too vibrant, too obvious, too annoying! I couldn't stand it.
After some consideration I decided to re-paint with coral: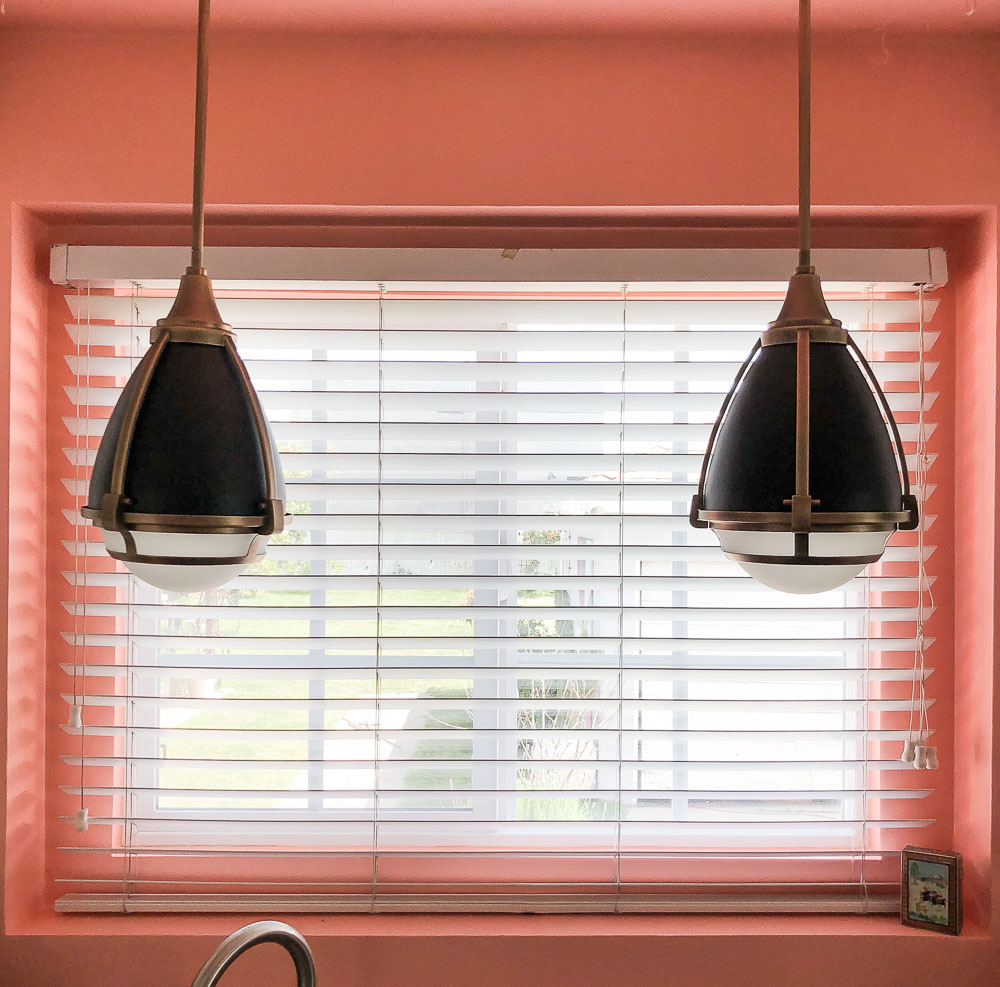 I like it a lot better, don't you?
Then, the decision about which color to paint the cabinet doors and drawer fronts: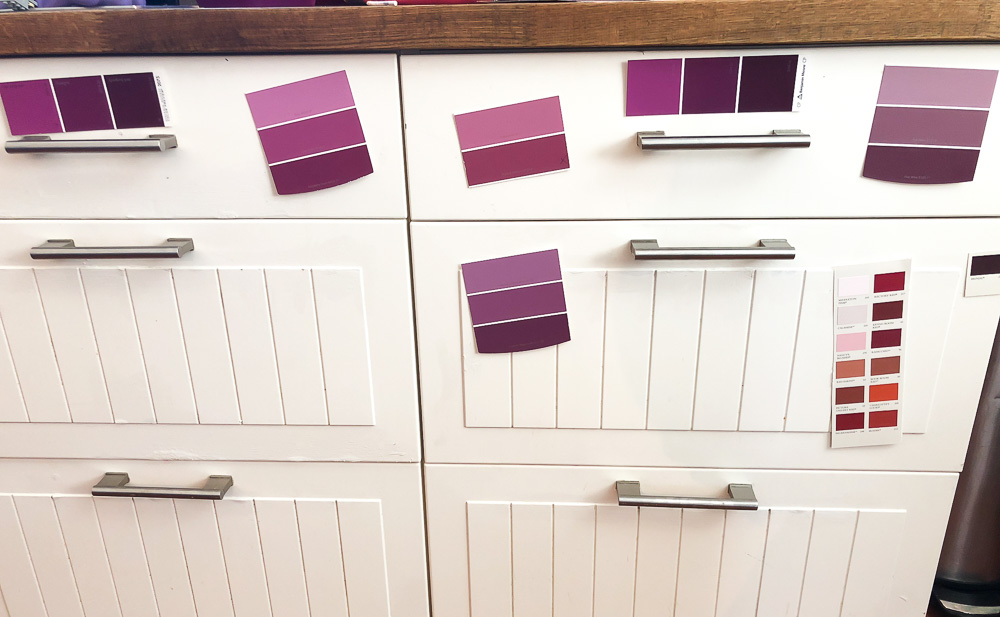 Once I decided on some colors, I got samples and painted bigger papers to get a better look at the tones. These swatches have been up on the drawers for weeks. I have already made my decision about which color to paint them, want to guess?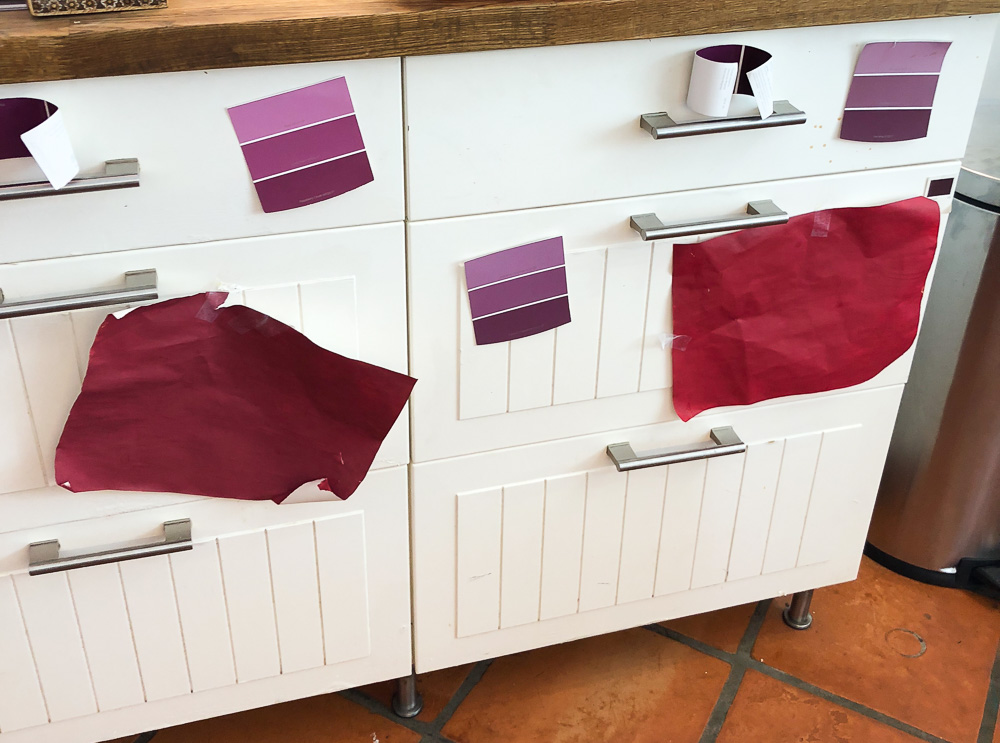 Well, friends, that is all I have for you today. I hope next week I have longer and better news with plenty of updates. We will be working all weekend so, which us luck!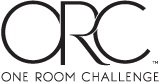 SaveSave
SaveSave
https://jestcafe.com/wp-content/uploads/2018/04/pendants-2.jpg
987
1000
Mila
https://jestcafe.com/wp-content/uploads/2017/08/Jest-Cafe-about-design.jpg
Mila
2018-04-11 08:40:10
2018-05-11 19:37:53
ORC Kitchen - Week 2 - Paint decisions and our to-do list