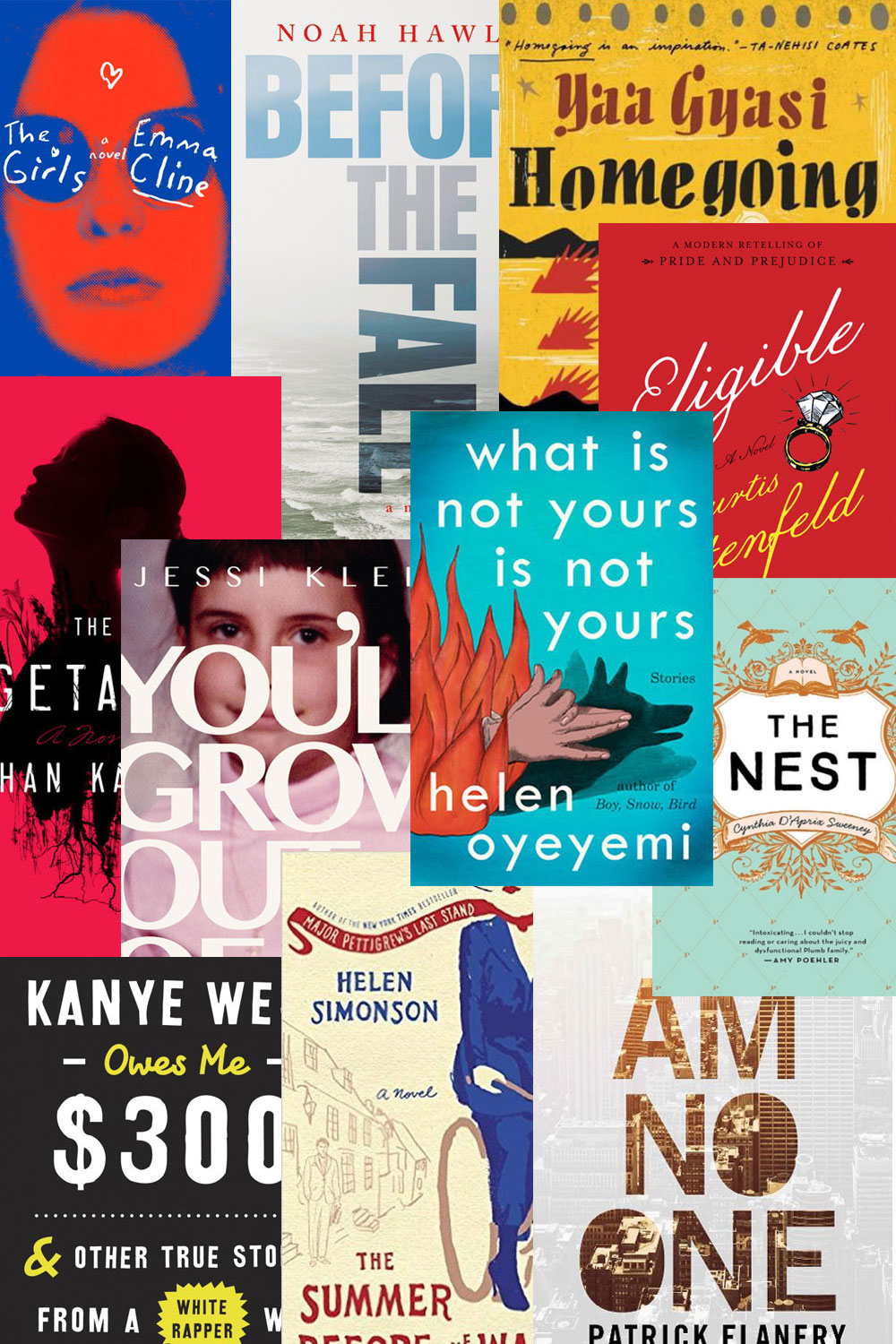 There are a lot of good books to read this summer. Here is a list of recommendations in case you are looking for some suggestions. Janna, my friend that reads 3 books a week and has full knowledge of pop culture, helped me to assemble it. Thanks, Janna!
What Is Not Yours Is Not Yours by Helen Oyeyemi
This book has 9 shorts stories that are imaginative and powerful. The stories are about personal connections that touch into the unreal and mystery. This British writer from Nigerian decent has two earlier novels Mr. Fox and Boy, Snow, Bird. "What Is Not Yours Is Not Yours is cleverly built around the idea of keys, literal and metaphorical. The key to a house, the key to a heart, the key to a secret—Oyeyemi's keys not only unlock elements of her characters' lives, they promise further labyrinths on the other side."
The Girls by Emma Cline
This novel is THE book of the summer. Everyone is recommending it and I it seems like everybody has it in their to-read book list. This is the debut novel of Emma Cline. How cool to have such a successful first novel! The book is a thriller that revolves around a teenager girl that gets involved with a Charles Manson like cult.
Eligible by Curtis Sittenfeld
I read this book in one afternoon. Why? Because I am a Pride and Prejudice fan and this is a modern tale of my favorite Jane Austen's book.  I have seen the BBC series and the movie 50 times, and read Austen's book another 10, so I had to get Eligible as soon as it came out. I didn't love the book. Character development is lacking and the story can't reproduce my Pride and Prejudice favorite moments. For example, the Lydia "dishonest" action that prompts Mr. Darcy to become the hero of the story is very hard to replicate in a modern world where people don't loose their honor by having unmarried sex – thank goodness! This reading still entertained me a whole afternoon though, so it might entertain you too.
The Nest by Cynthia D'Aprix Sweeney
This is the debut novel of Sweeney. It is a funny book about a dysfunctional family. In my life, I am yet to meet a functional family, but I am interested to read about these four adult siblings who are waiting to receive their inheritance to be able to move on with their lives. When the youngest of the four turns 40, they will have free access to their big estate, so you can imagine how this future event has troubled and  altered their lives.
Before The Fall by  Noah Hawley
This is a thriller that tells the story of a plane accident and its aftermath. 9 people died in the crash and two survived. Those who died were wealthy and powerful, creating a lot of speculation around what cause of the accident and giving birth to different conspiracy theories. The relationship between the two survivors: a painter and a four year old, who is the sole heir of this fortune, is at the heart of this book. Hawley is the creator of the TV show Fargo.
Homegoing  by Yaa Gyasi
I am almost done reading this book and I have enjoyed it. This is the story of two half-sisters and their families. It follows generation after generation of their descendants and their lives in this world. One line in America, as slaves and participants of the Great Migration, coal mining, jazz music to the very present. The other line shows the lives of those that stayed in Africa. The warfare regarding slave trade and British colonization. The book deals with historic events in a way that is personal and entertaining. I am really liking it.
You'll Grow Out of It by Jessi Klein
Jessi Klein is hilarious. If you don't know who she is, you might want to listen to some of her stories at The Moth. She is the head writer and executive producer of Inside Amy Schumer, so she clearly has a sense of humor. This book is a series of autobiographical essays about her life and career. I enjoy reading about the life of career successful woman so I am excited about reading this one.
The Vegetarian by Han Kang
Winner of the 2016 Man Booker International Prize, Han Kang is a South Korean writer. The Vegetarian tells the story of a woman's decision to become vegetarian and the consequences it has in her life. Of course, being a vegetarian is an allegorism of other struggles that the protagonist has in her life. This book is dark and complex. The kind of reading that requires you to reach deep and take things more seriously.
Kanye West Owes Me $300: And Other True Stories from a White Rapper Who Almost Made It Big by Jensen Karp
Judging by the title and reviews, this book is hilarious. It is the memoir of a white Jewish kid that was at the verge of becoming a successful rapper in the '00s. Karp had a million dollar record deal with Interscope that felt apart. I am curious to know the details of what happened, aren't you? This must be an easy and fun summer reading.
The Summer Before The War by Helen Simonson
This is the story of a Latin teacher who moves to Sussex at the beginning of last century, in the summer before the First World War started. Her arrival in the middle of the beautiful summer of 2014 is eventually shattered by war.
I Am No One by Patrick Flannery
The story of Jeremy O'Keefe, a man that returns to New York after a decade in England to be closer to his daughter.  "Jeremy's life begins taking strange turns: boxes containing records of his online activity are delivered to his apartment, a young man seems to be following him, and his elderly mother receives anonymous phone calls slandering her son. Why, he wonders, would anyone want to watch him so closely, and, even more upsetting, why would they alert him to the fact that he was being watched?" This is the Flannery's third novel.
If you have any book recommendations, please, let me know. Anything you have read recently that you would like to share? I am in the lookout for more books.
In case you want to read more, here is a post about conceptual photography, a trip to Austin, and, the Los Angeles Times Festival Of Books.
https://jestcafe.com/wp-content/uploads/2016/06/jestcafe.com-Summer-Book-List-2016.jpg
1500
1000
Mila
https://jestcafe.com/wp-content/uploads/2017/08/Jest-Cafe-about-design.jpg
Mila
2016-06-29 06:30:02
2016-06-29 18:00:55
2016 Summer Book List Is Here!