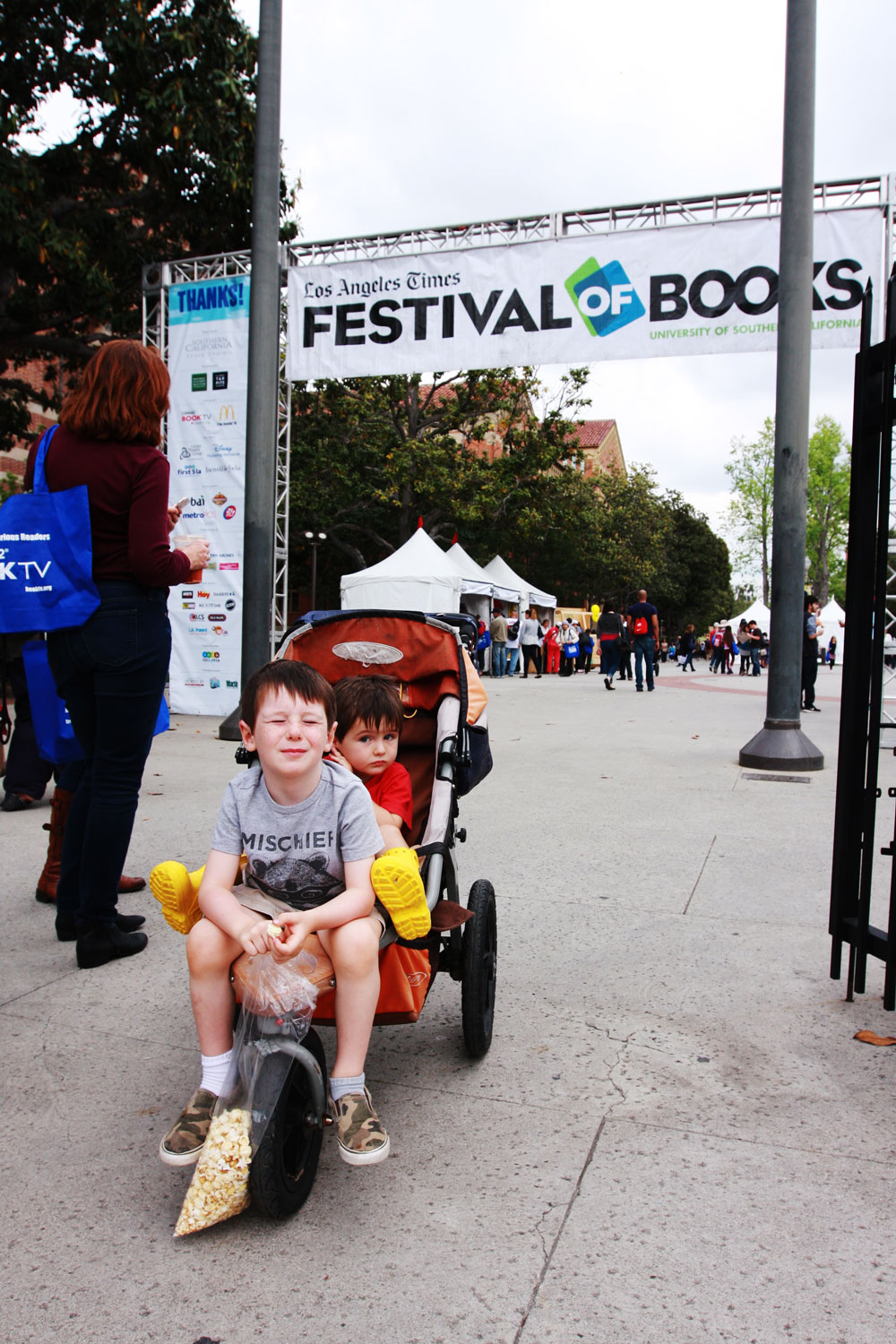 I took the kids to the Los Angeles Times Festival of Books this last Sunday and we loved it!
This festival happens once a year at the USC Jefferson campus. We had been a couple of years before and had fun, but didn't love it because the kids' were too little, it got too crowded and it was so hot. This year was different. The kids are at the right age to pay attention to book readings and shows for a long period of time, it rained this weekend so the weather was cooler, and…they placed a tent above the audience on the Children's Stage that protected us from the hot April sun (I hope they keep on doing this every year).
By now, I know the tricks on how to have comfortable outings with the rascals. My first tip for any event or activity is to be there early! This helps me avoid the crowds and allows for fun without having to fight for space or finding your children.
(BTW, we saw children wearing bracelets with their caregivers' phone numbers annotated in them in case they got lost. This idea is GENIUS and I will implement it from now on when going to events like this).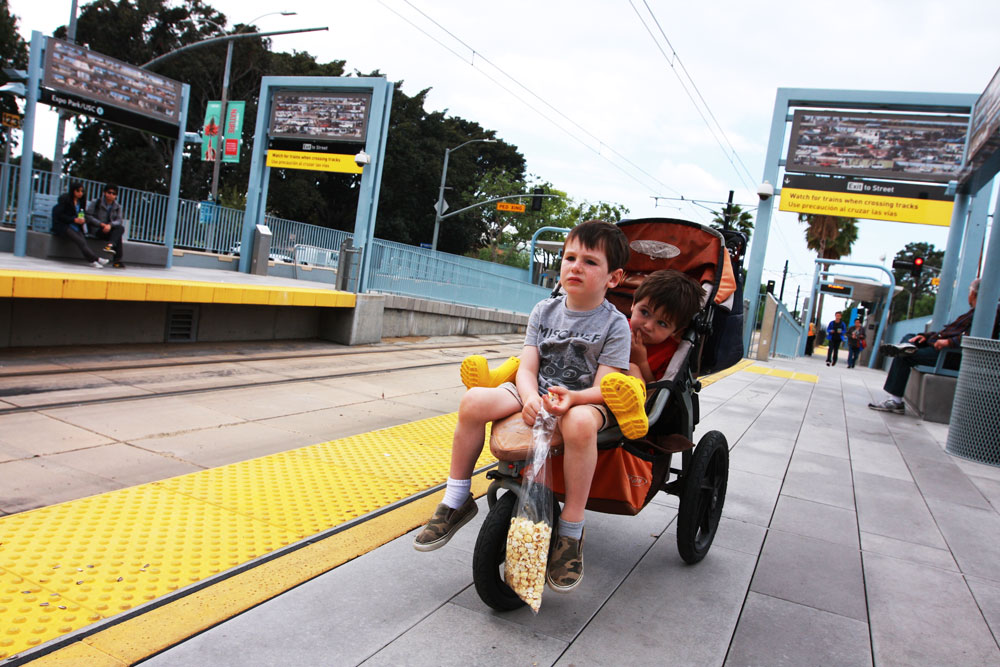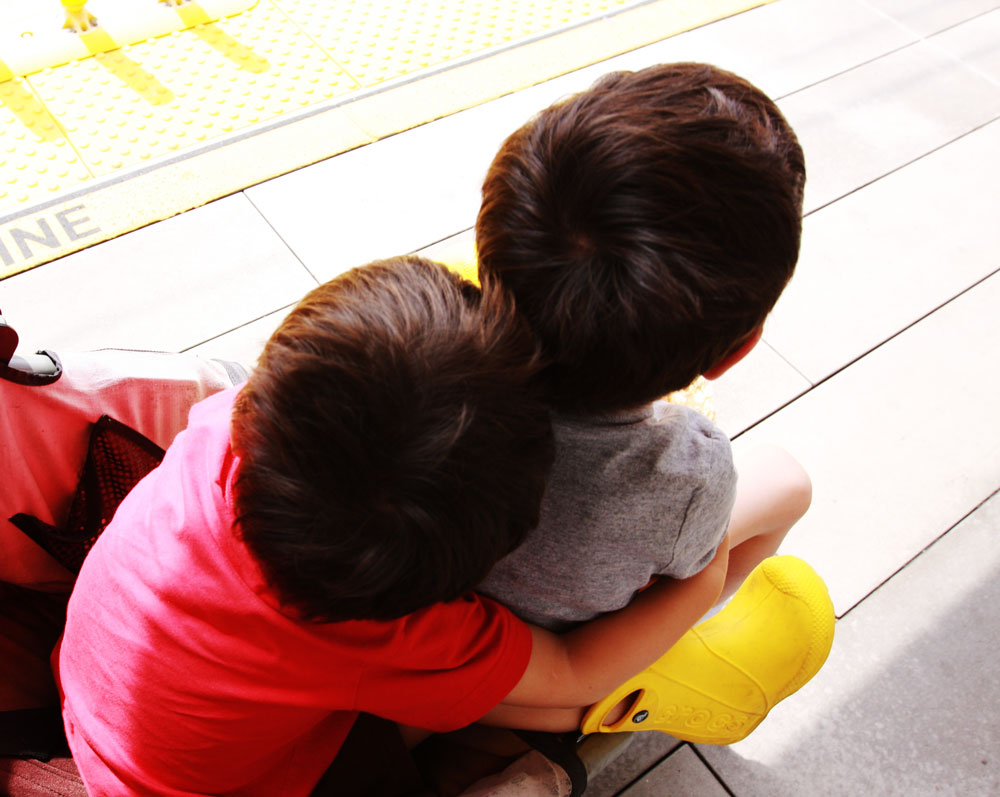 Brotherly LOVE!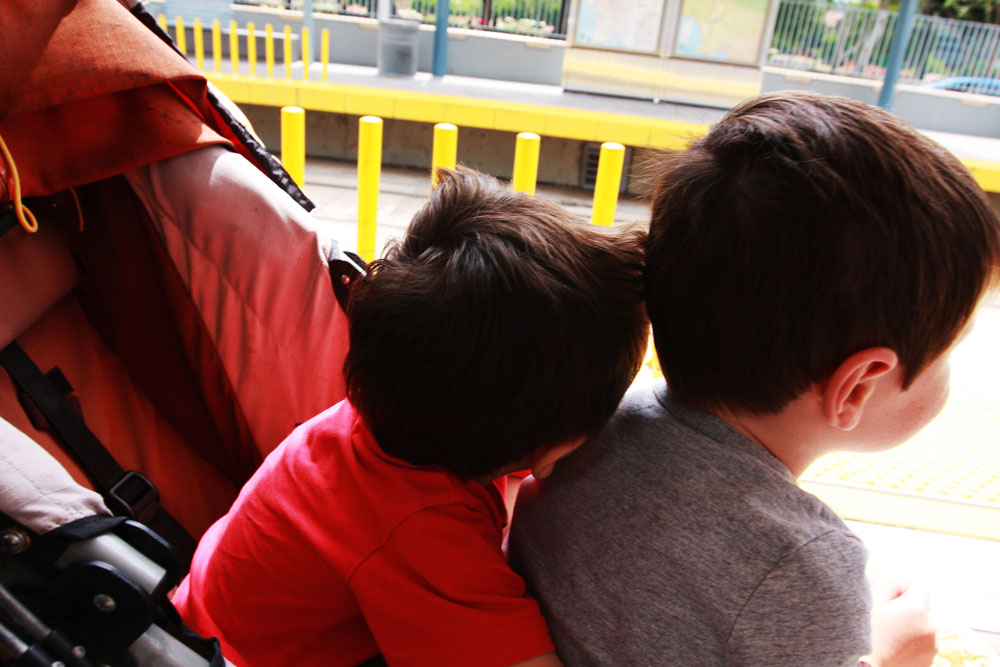 To get there we took the metro. This was an adventure on itself because we don't ride in public transportation often (sigh!). I know we should, but public transportation in LA can add 30-45 minutes to your commute, depending on where you live and at what time you are traveling.
The kids loved riding in the "choo-choo" train, until they didn't love it anymore and got restless. You see, in the metro they are not restrained to their car seats and this sense of freedom can give them a false sense of independence that cause them to refuse to ride on your lap or hold your hand, which undoubtedly ends up with a child on the floor when the metro suddenly brakes, which undoubtedly makes everybody around you stare at you silently saying "YOUR CHILD IS GOING TO DIE." Sometimes I feel like saying to this people: "my child won't die, but he will get hurt and that will probably stop him from being such a monkey in the future and teach him to hold my darn hand when riding the darn train," but those kind of common sense lessons for children can't not happen in public spaces like this because people judge… oh yes, they judge!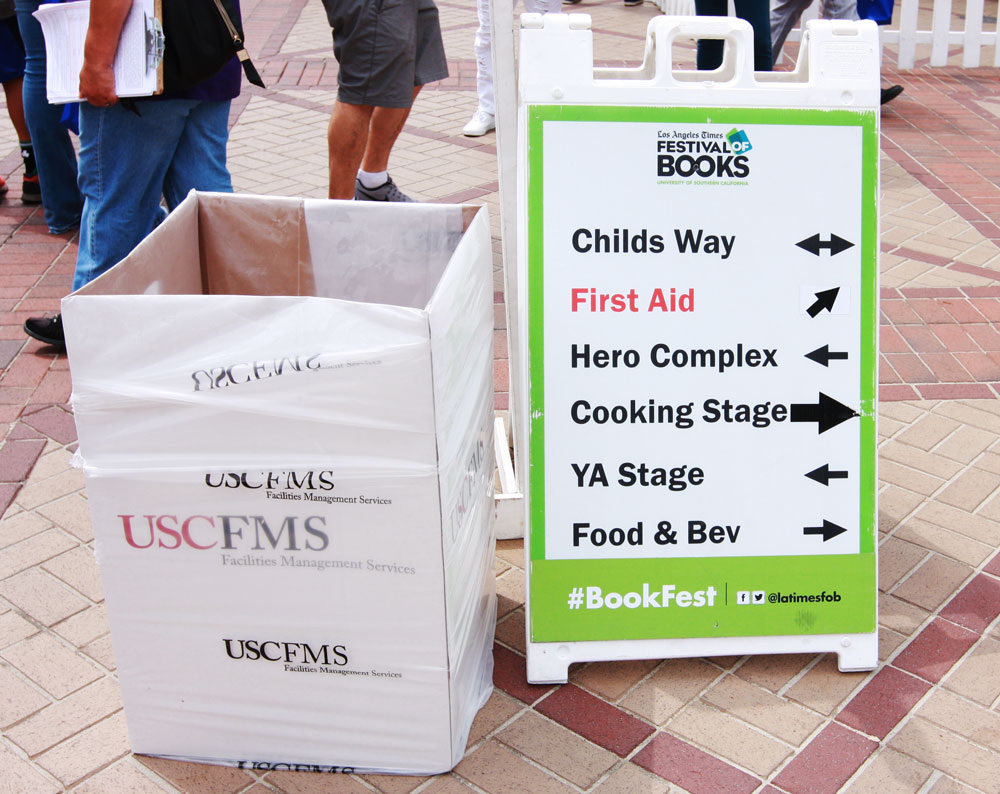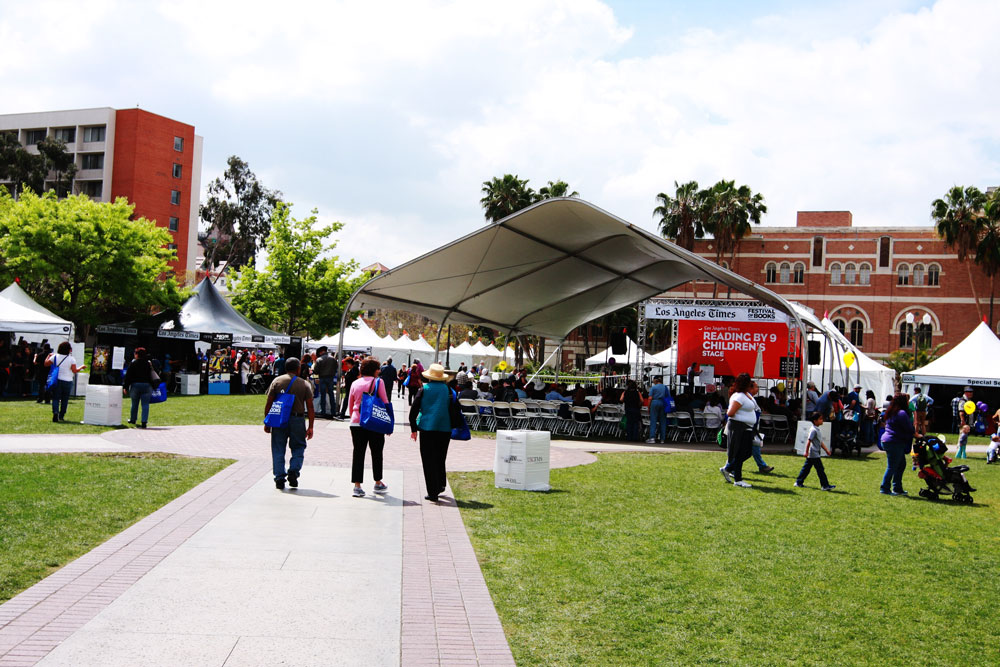 Our first stop at the festival was the children's stage. It was early in the morning so it was easy to find front row seats. We stayed there for a long time because the shows never stop. The have one after the other, and the kids loved them all – book reading (from book authors), music, and dancing.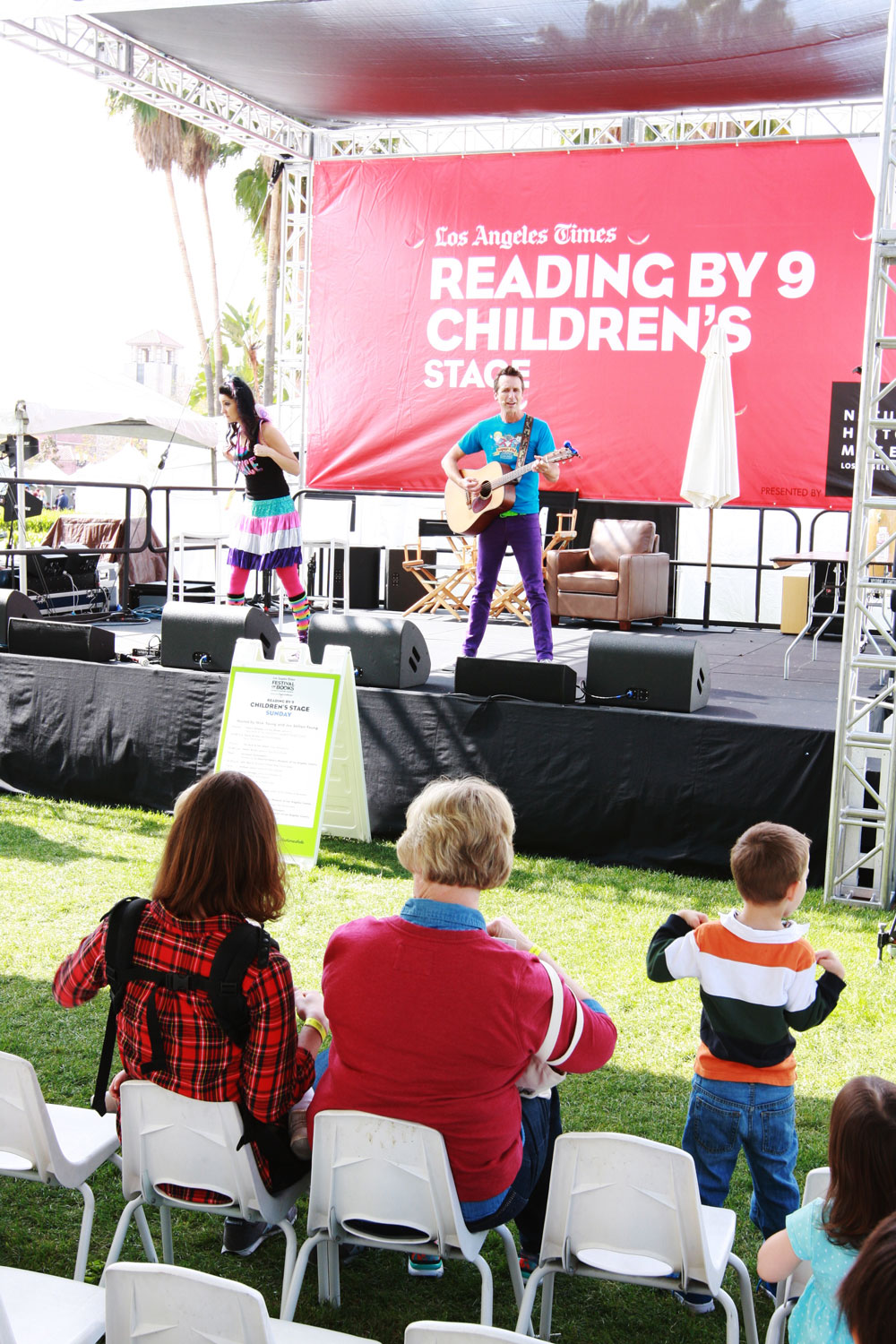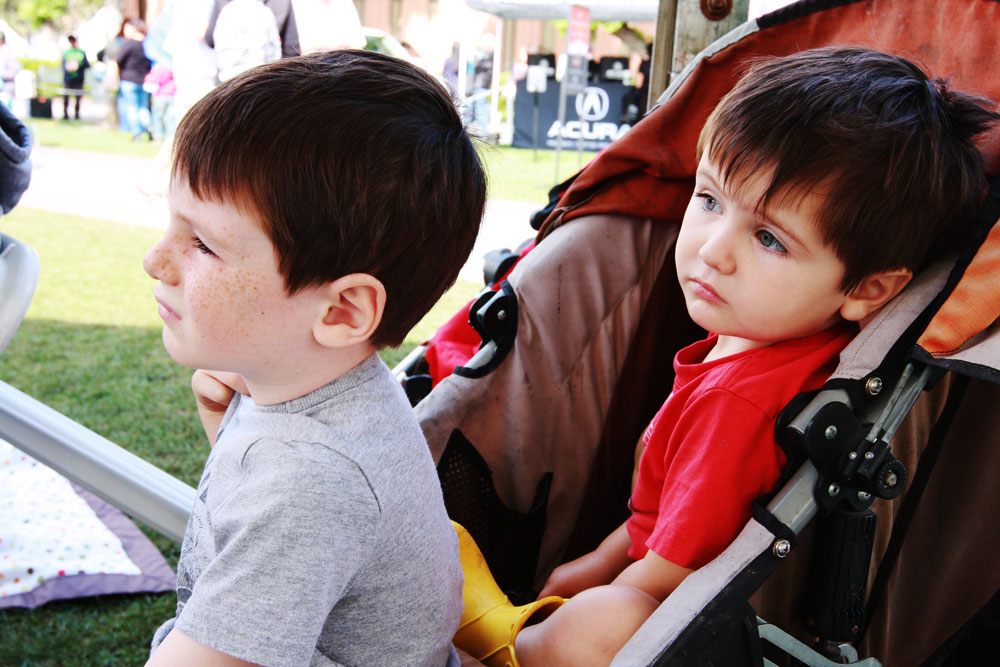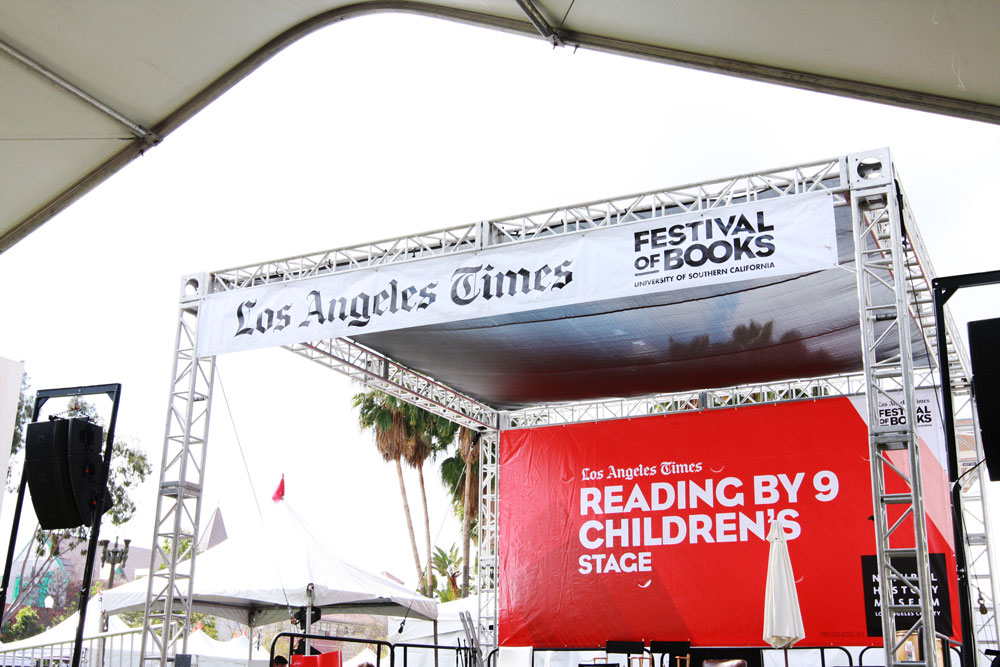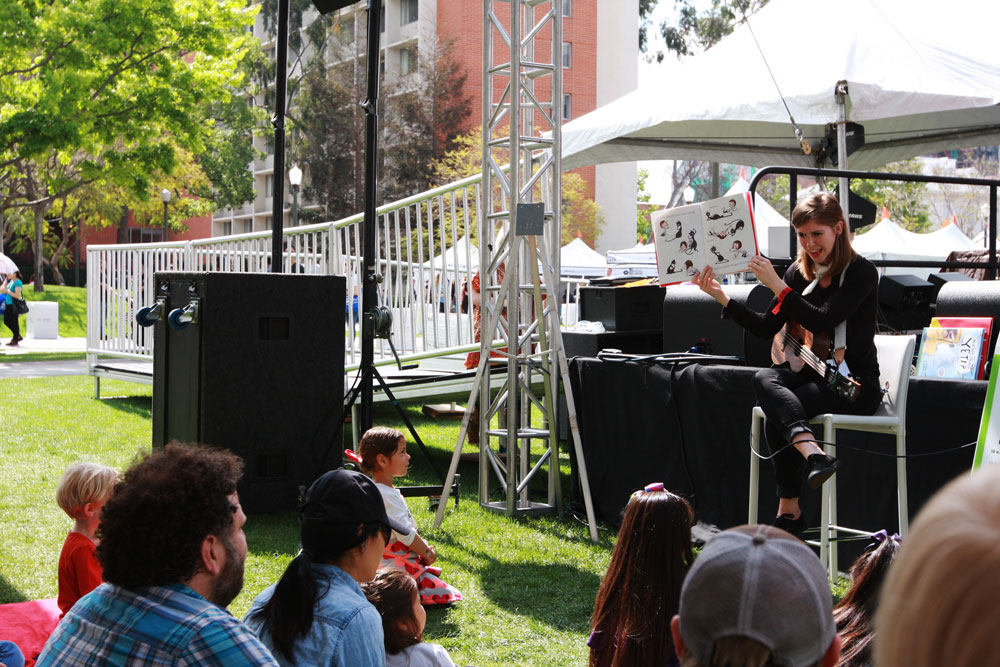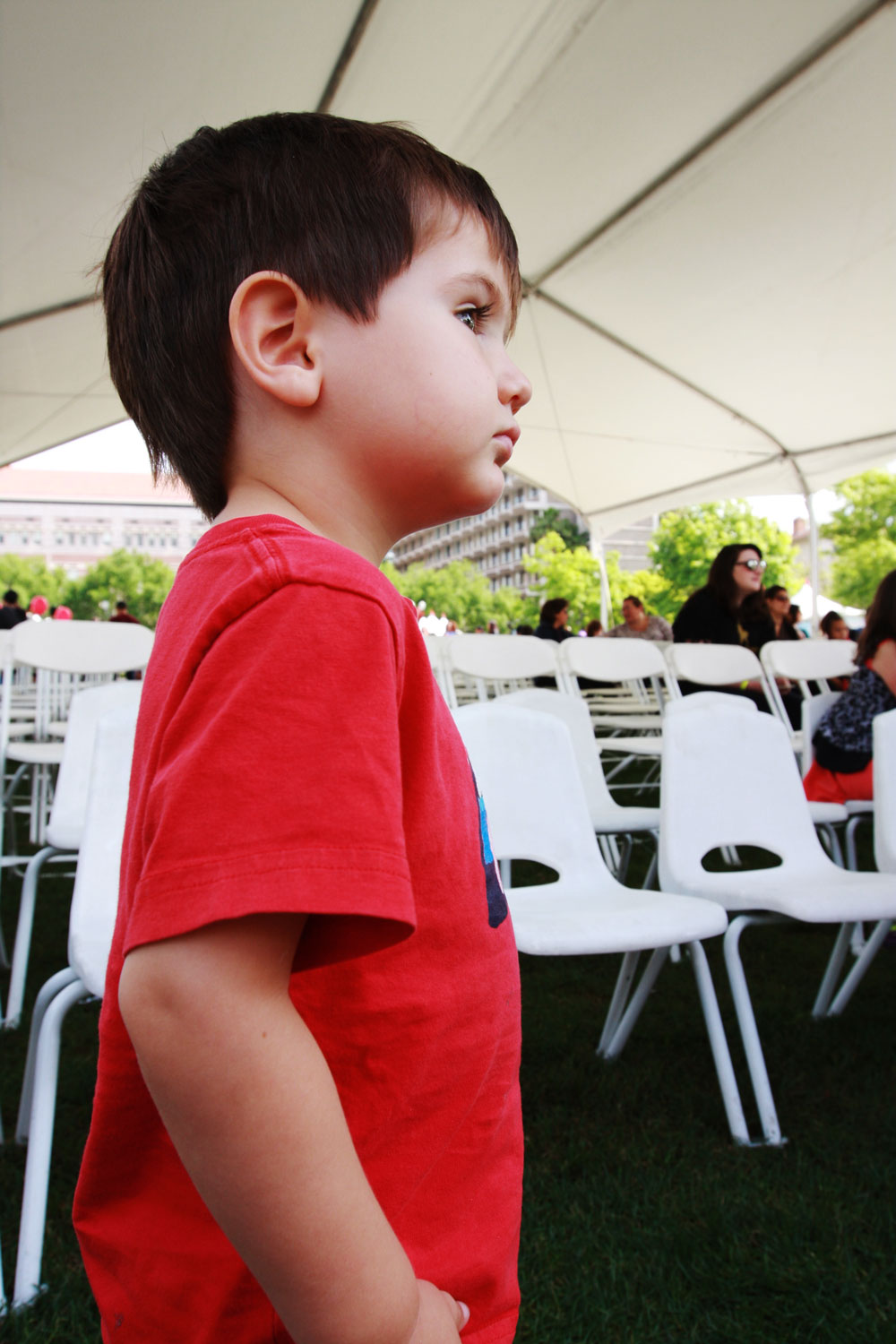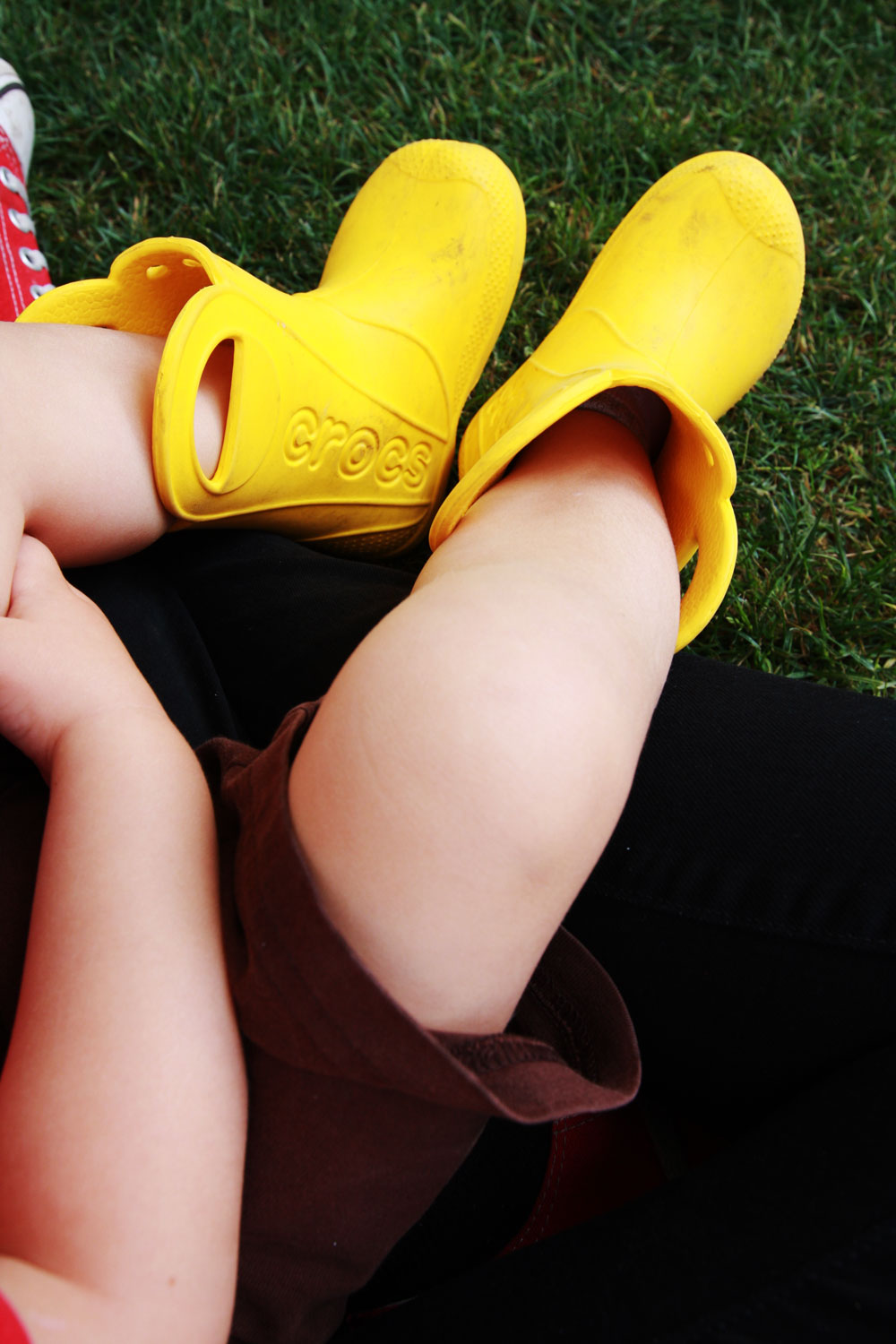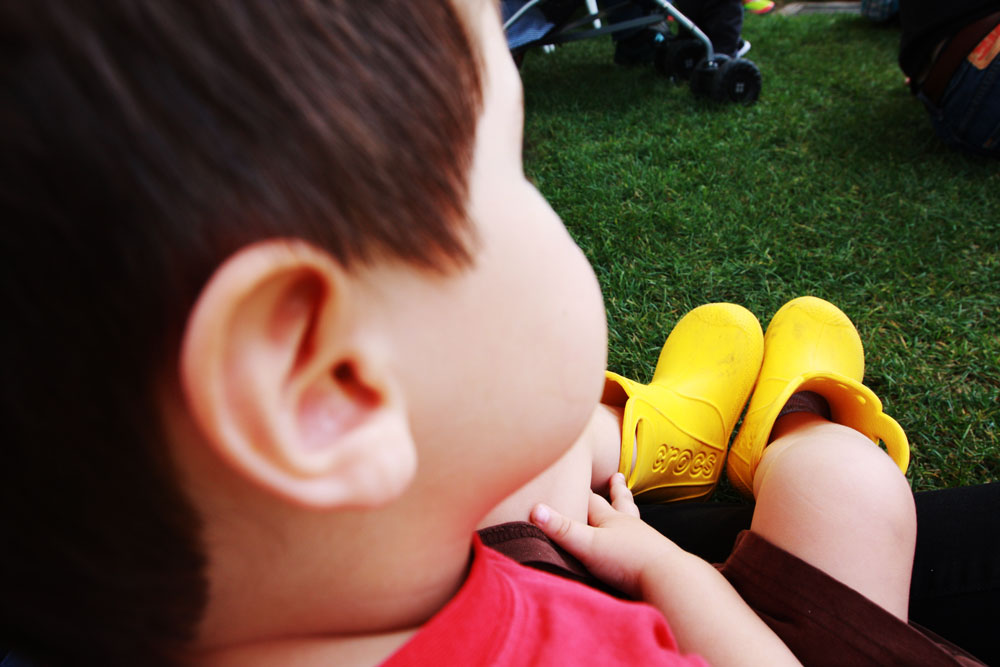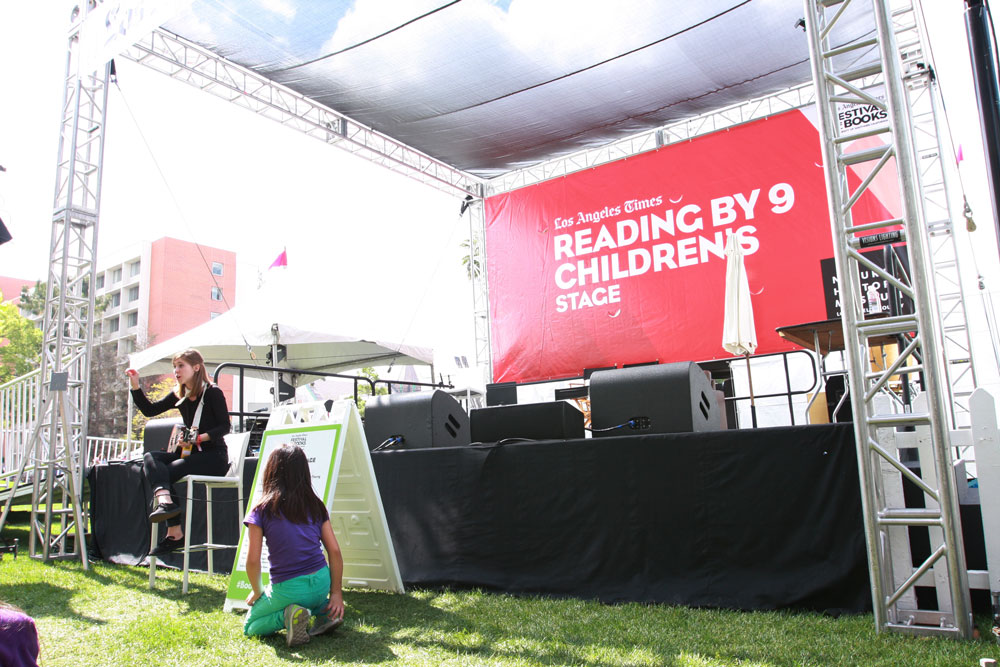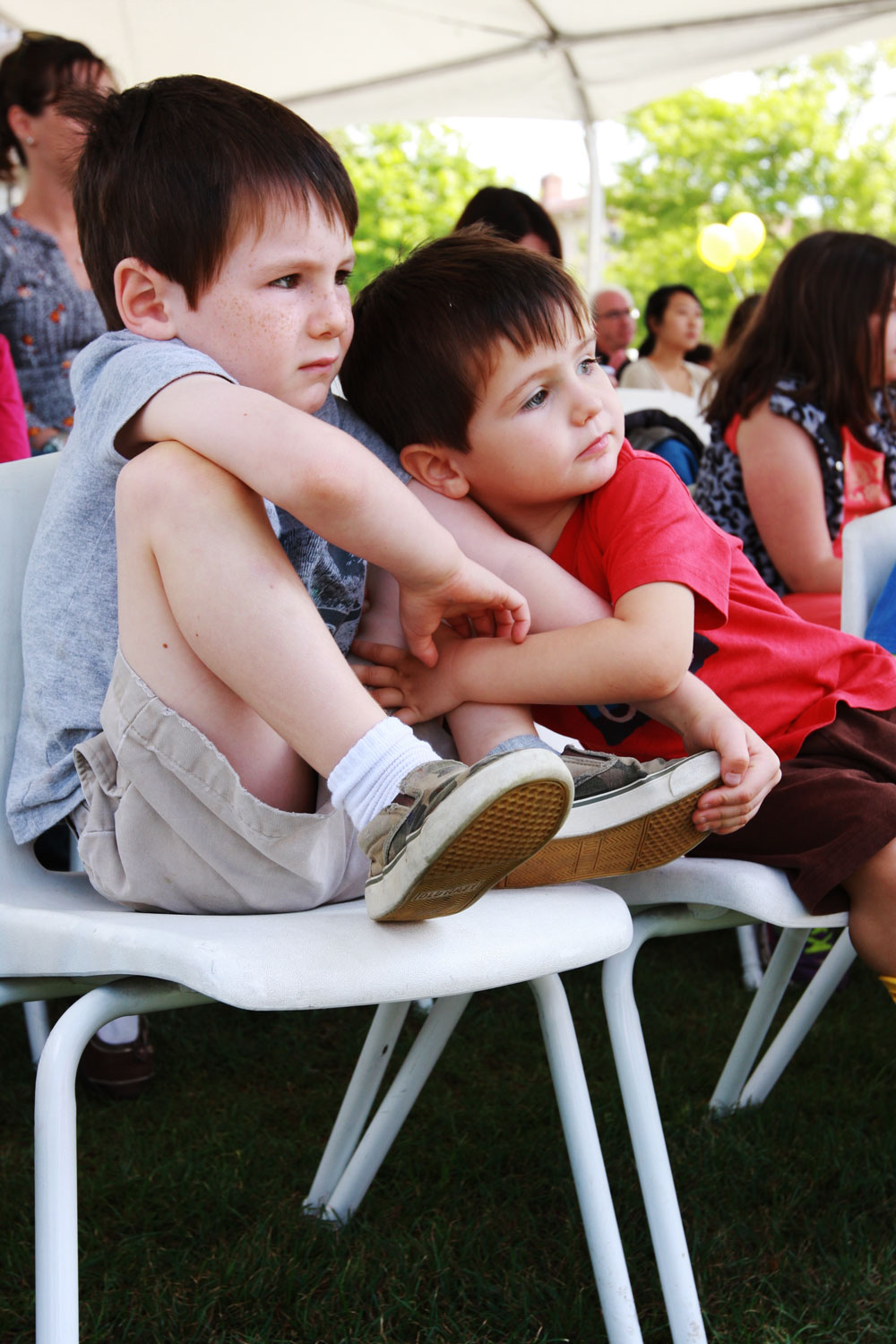 More love!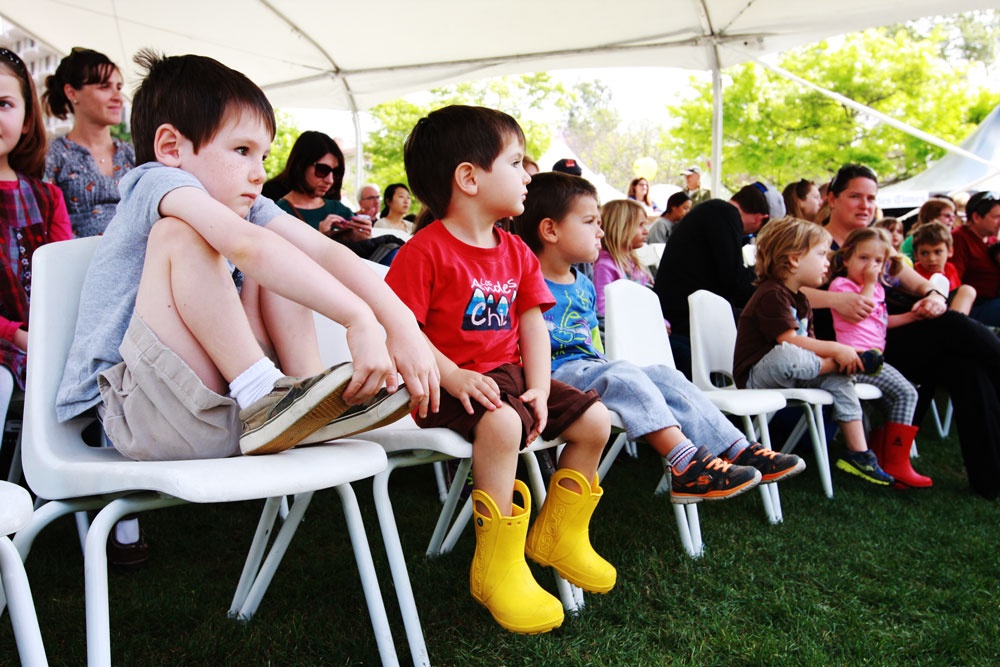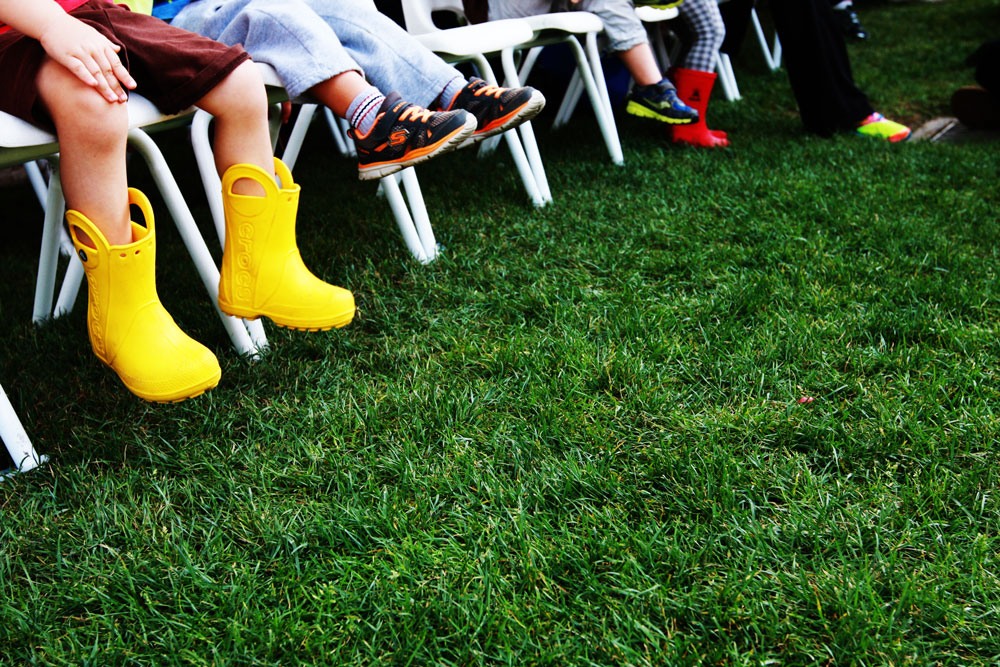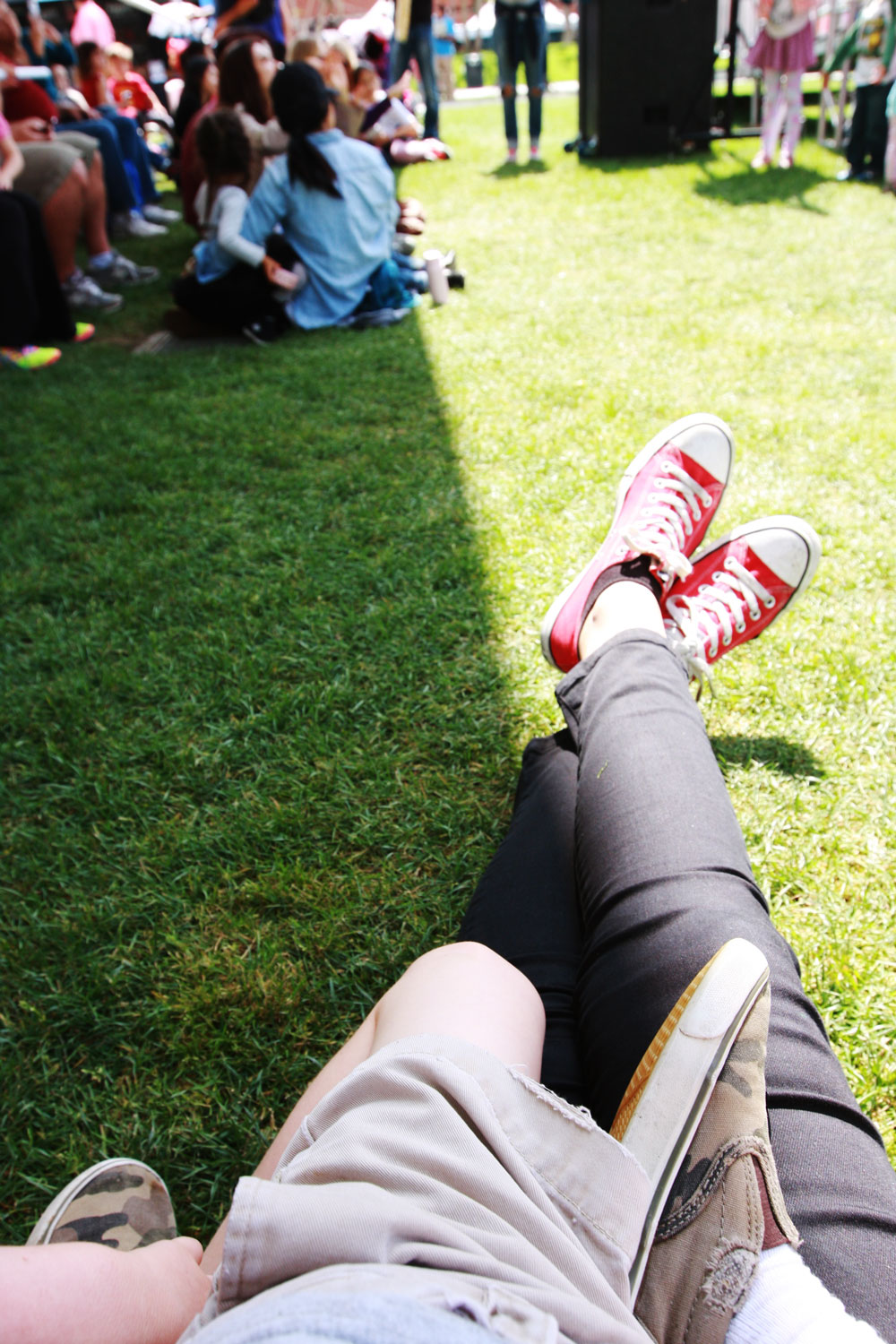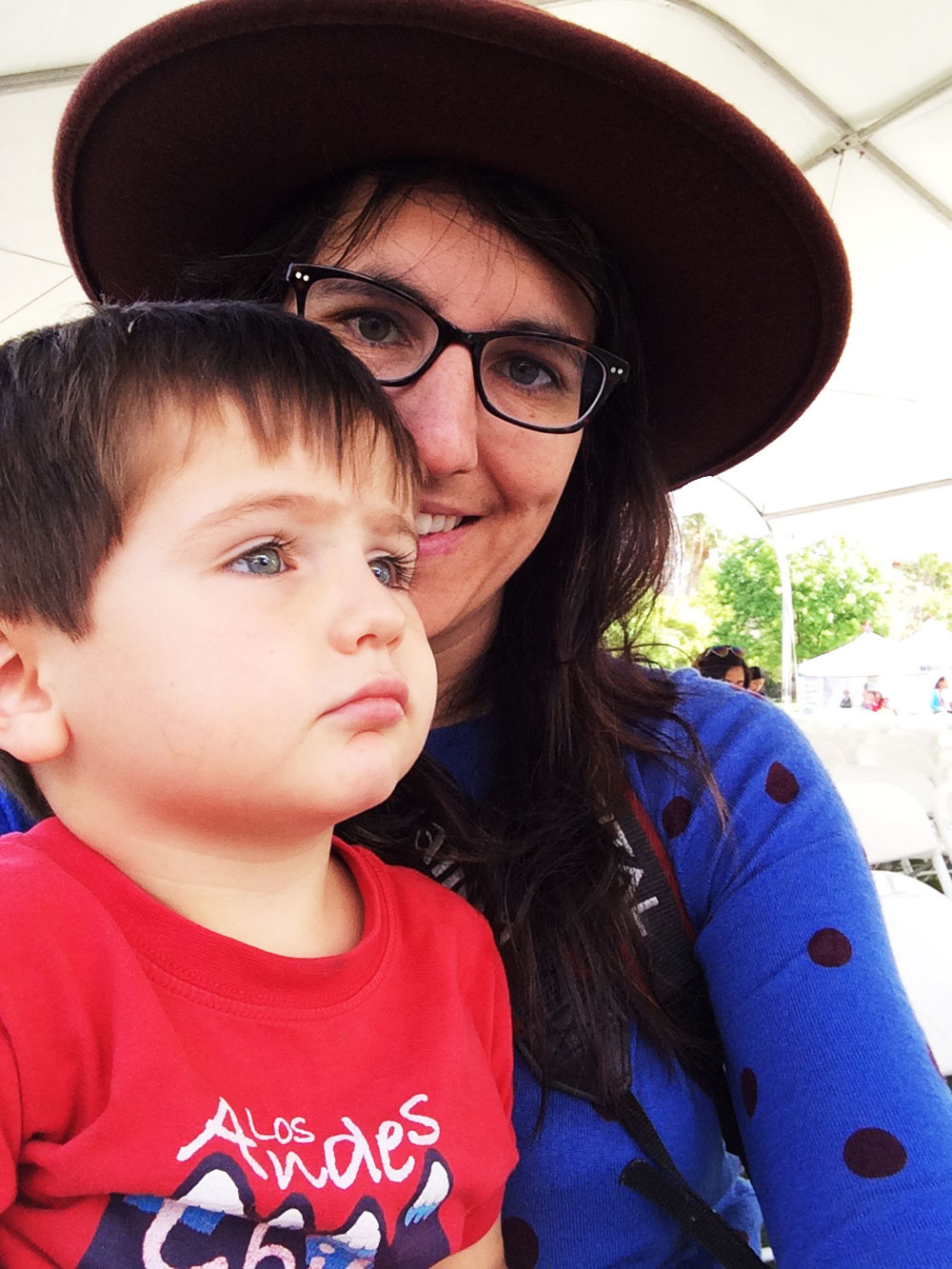 An awkward selfie.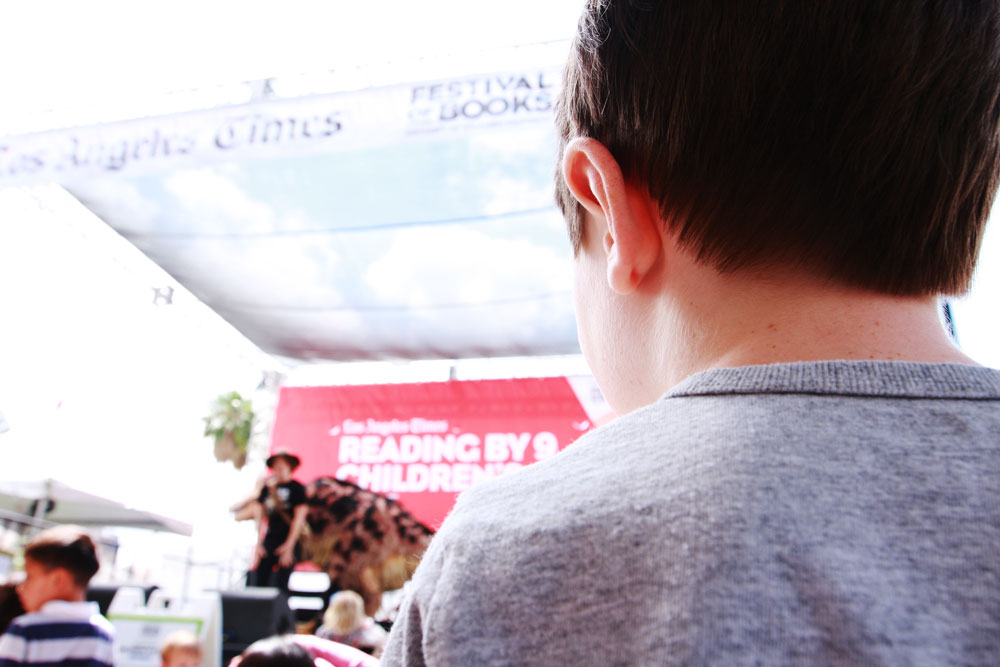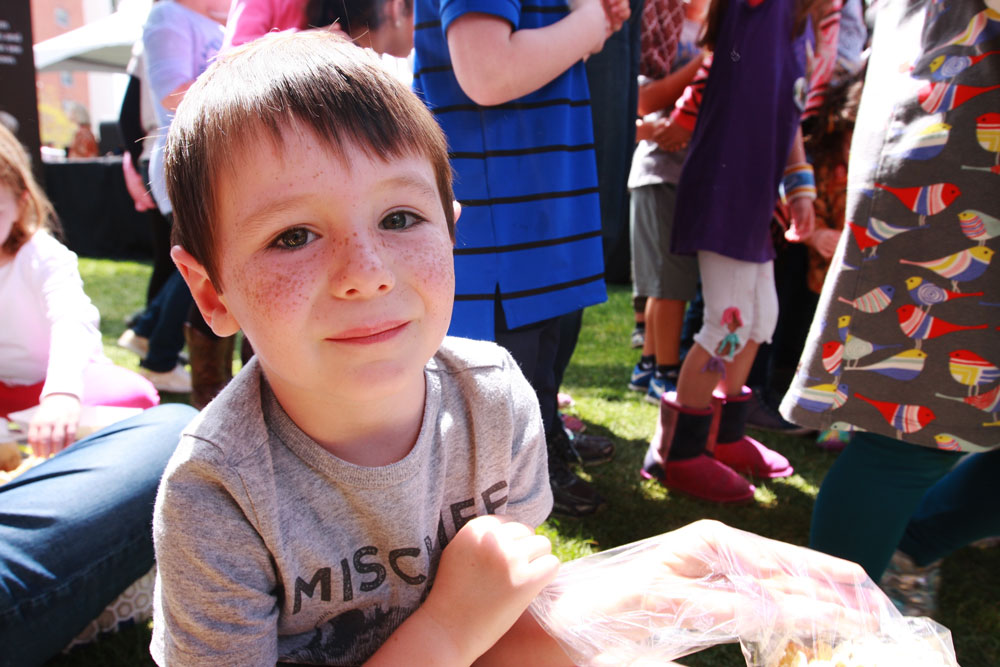 After that, we needed a break from shows so we went looking for children's books booths. My favorite one is always the one from La Librería, the best bilingual bookstore in LA. They have the most beautiful books and the owners are so sweet and helpful. We stayed there for a while. The kids browsed through some books, we bought some others and then kept on walking around the USC campus.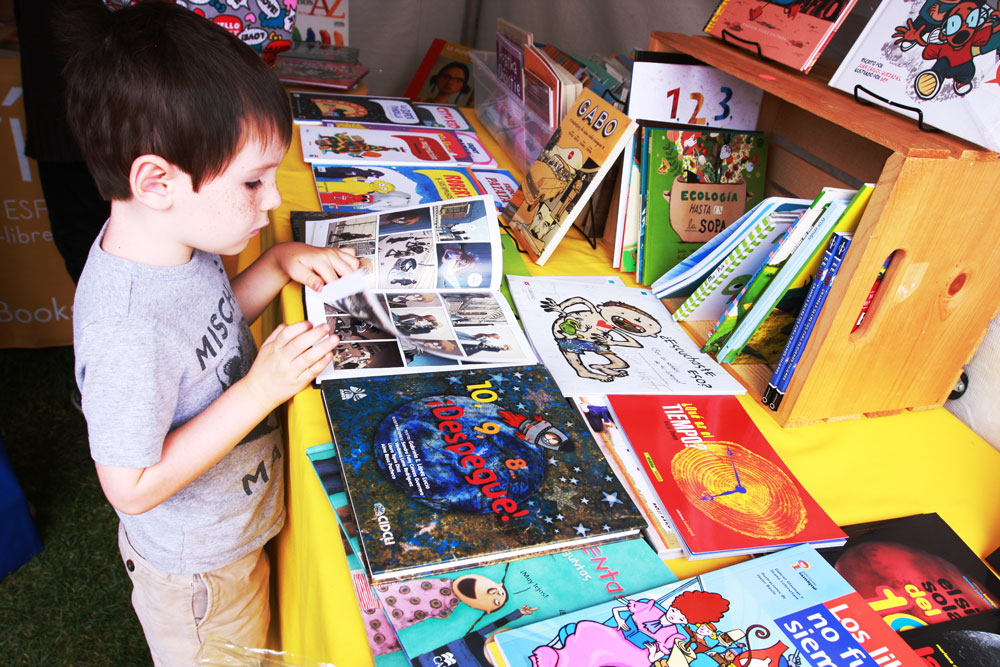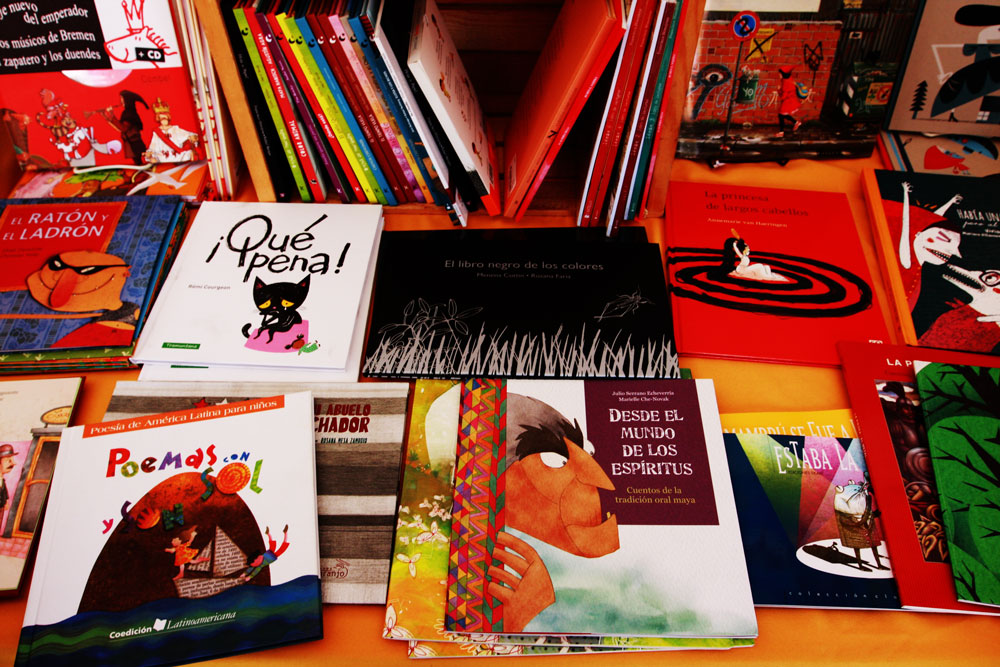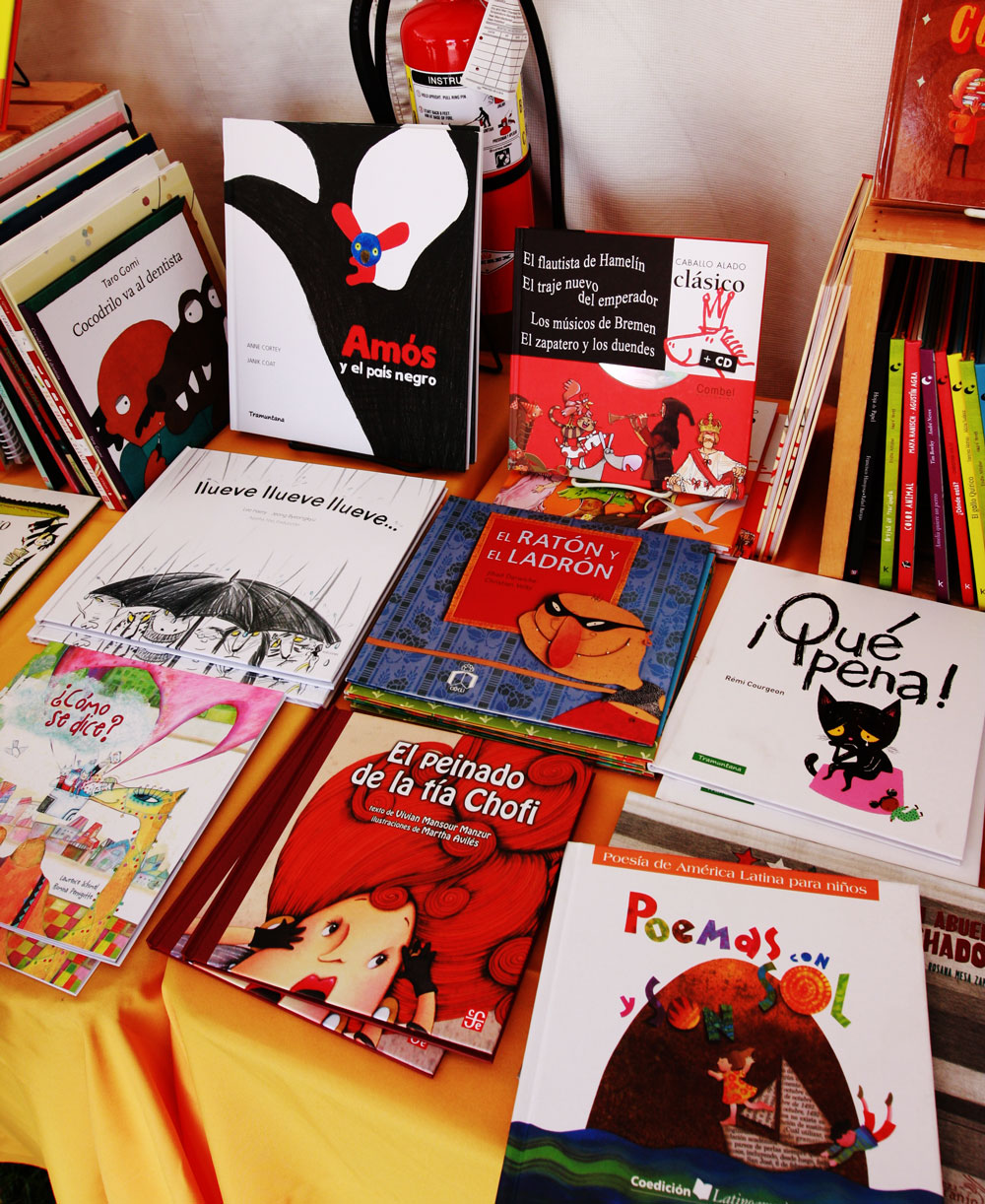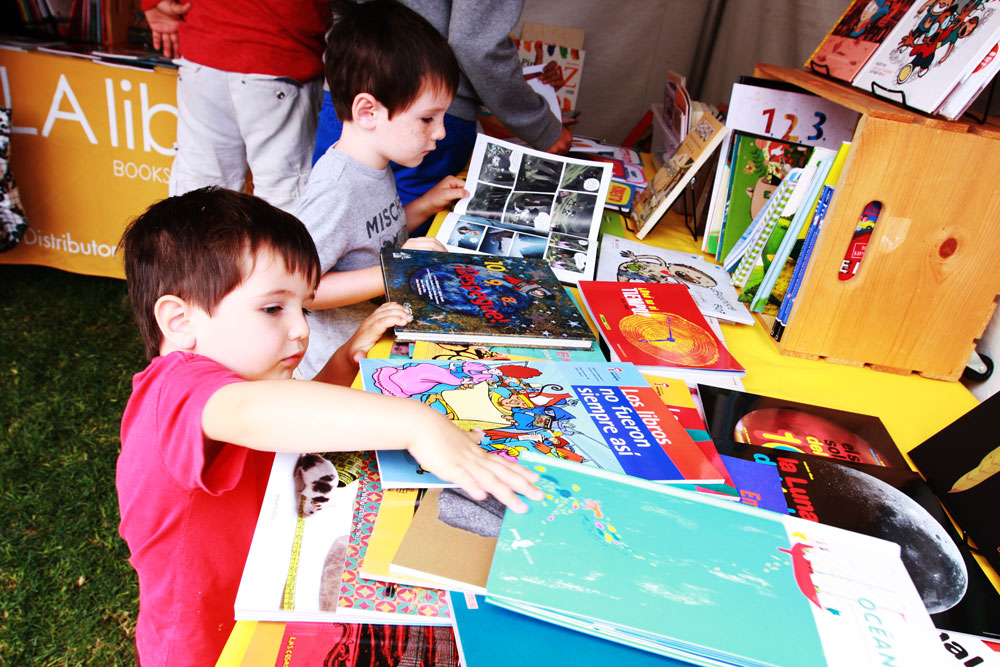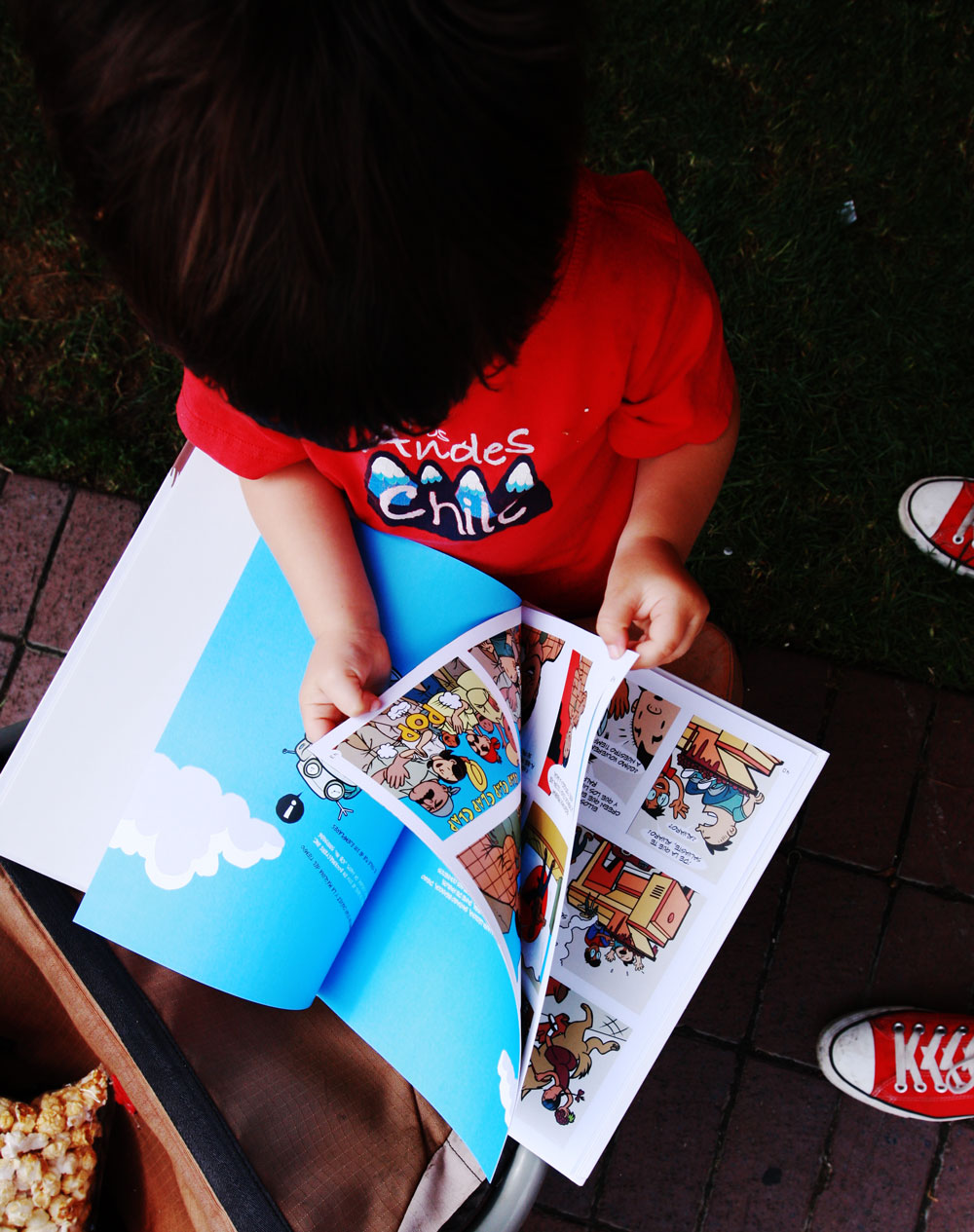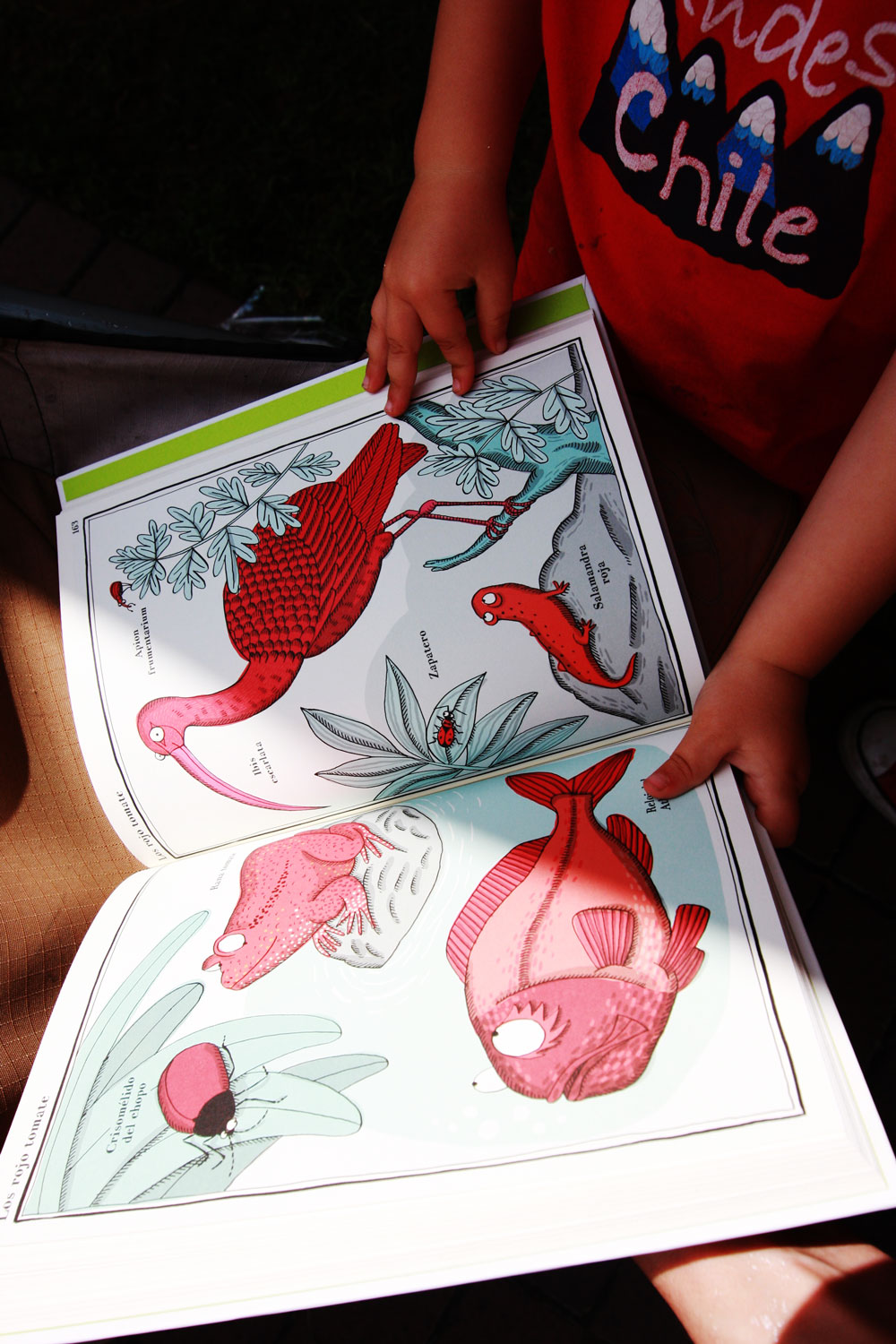 We finally made it back to the children's stage for the "Dinosaur show" from the Natural History Museum, which was very popular with the kids. We managed to sit on the ground in the front and Víctor absolutely loved it. Max got a little bit scared but he is a brave child so he stuck to it (not easy to see a big t-rex moving 5 feet away from you). After the show, we went home. 3 hours of fun went by so fast. It was a wonderful outing.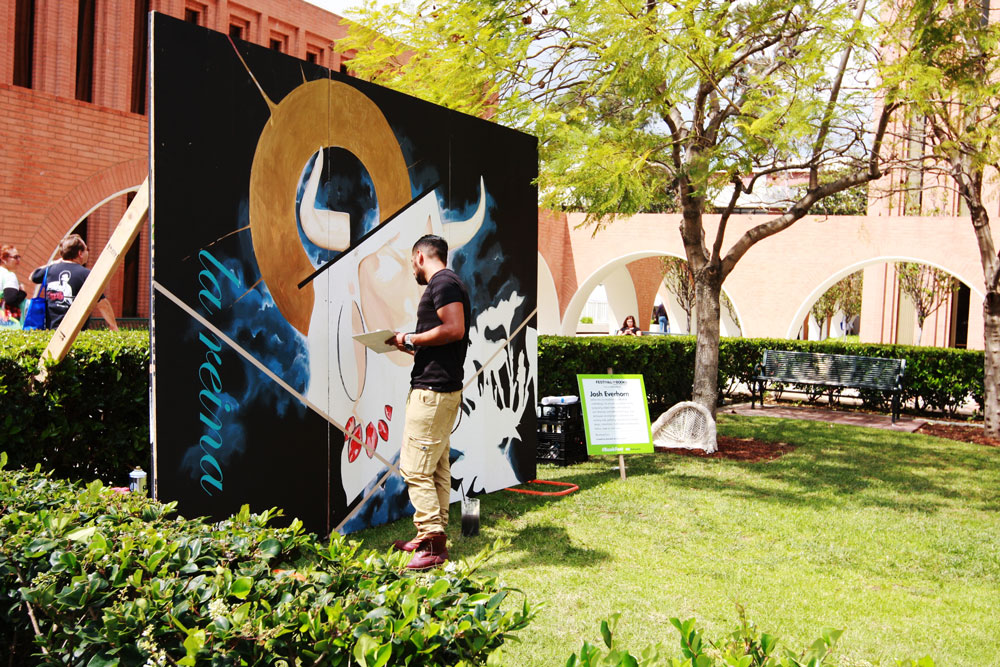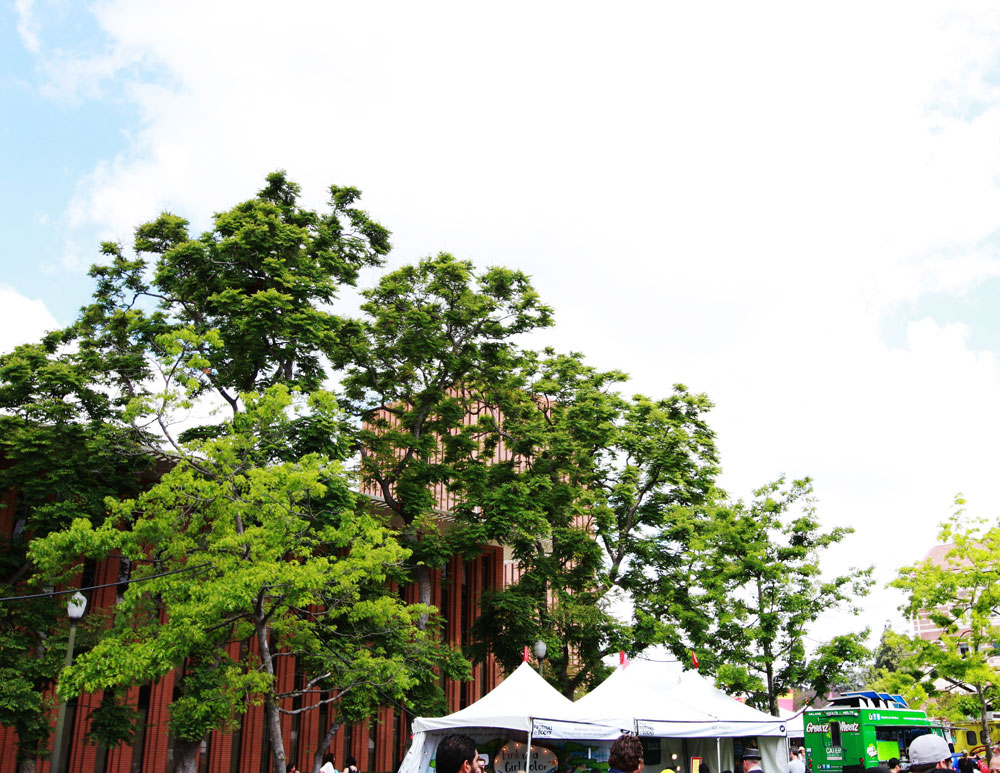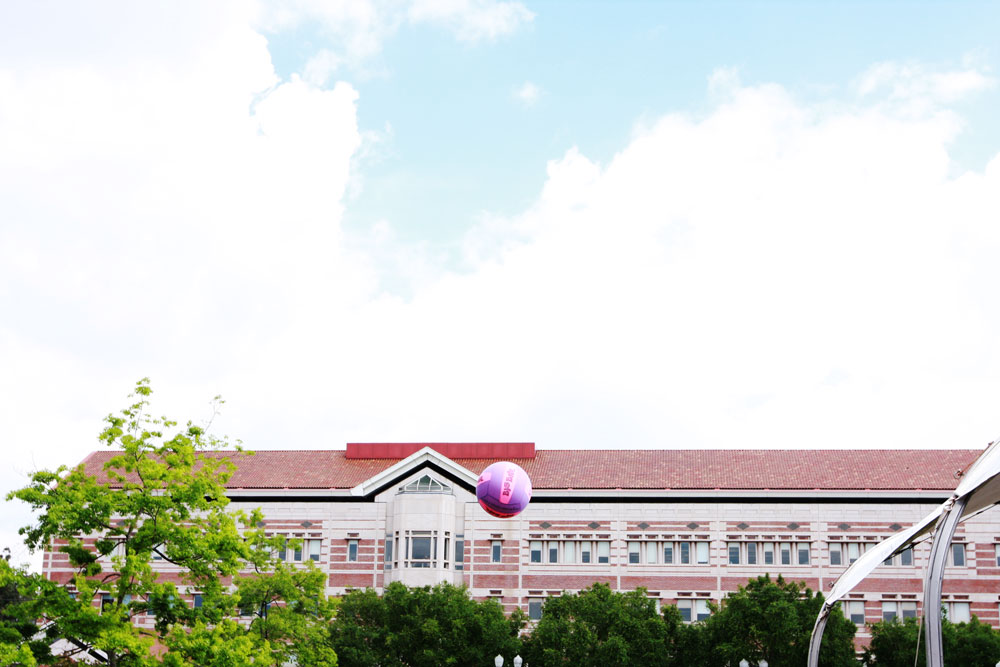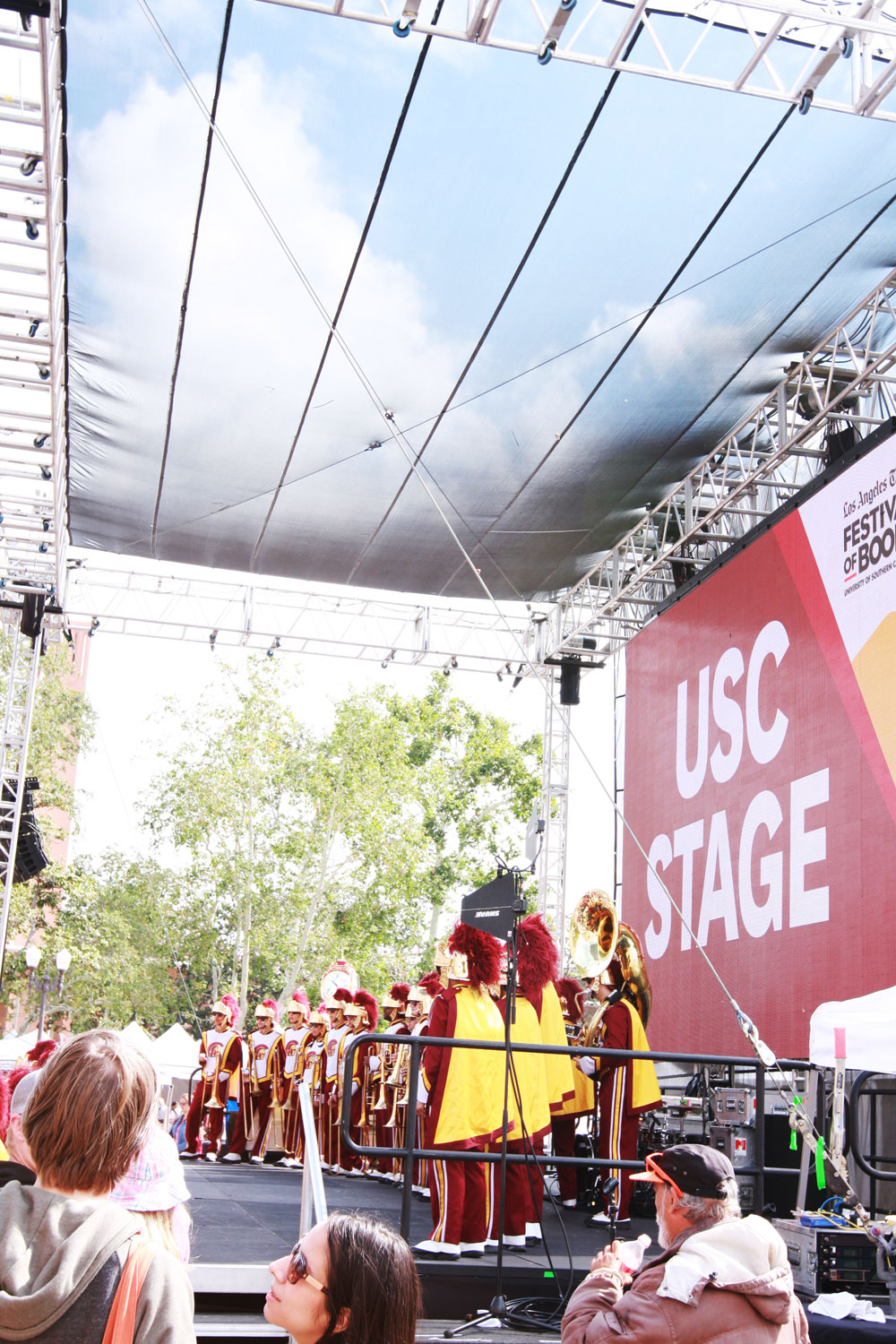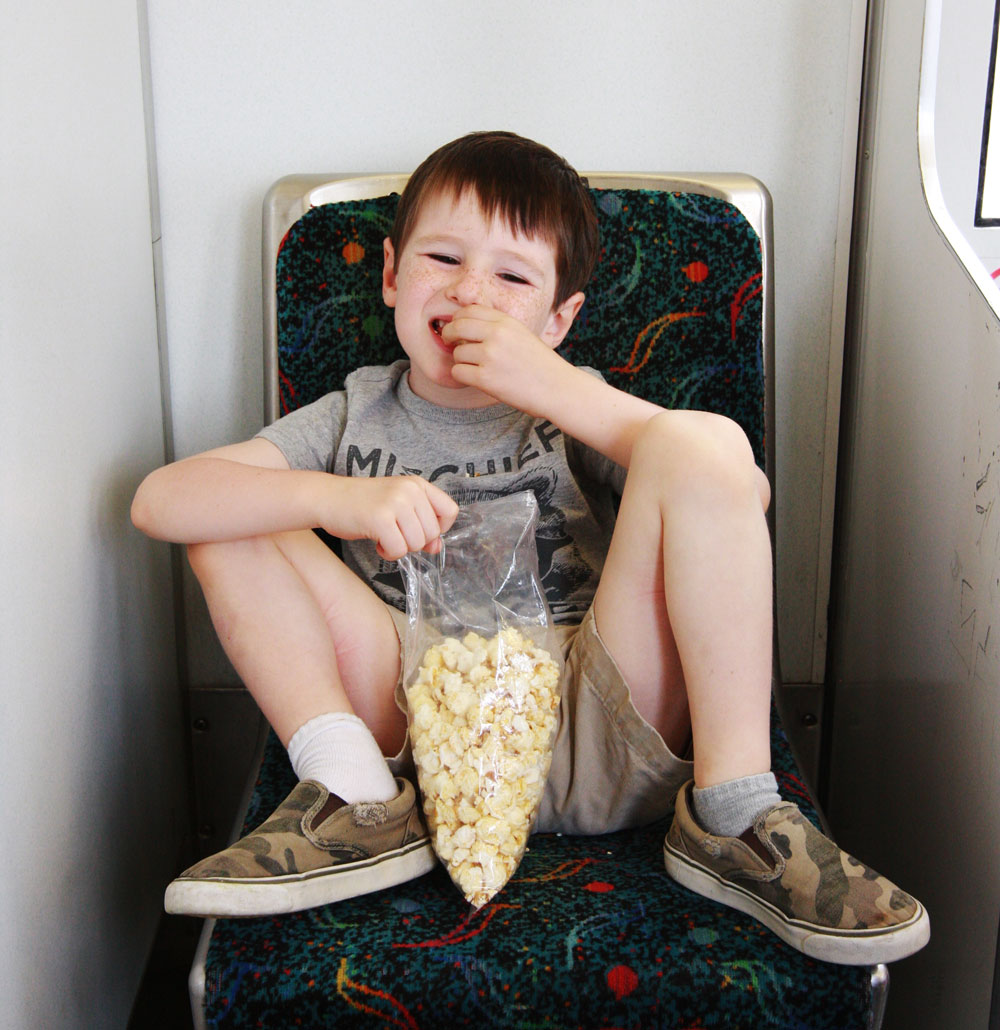 Here are some photos riding back in the metro. Reading books and eating popcorn kept the kids busy and well behaved for the 20 minutes it took to get back to the Culver City Station.
Also, Víctor likes wearing mismatched socks. I think it is very, very cute… and convenient, because I can NEVER find matching socks in my household!!!! Can you?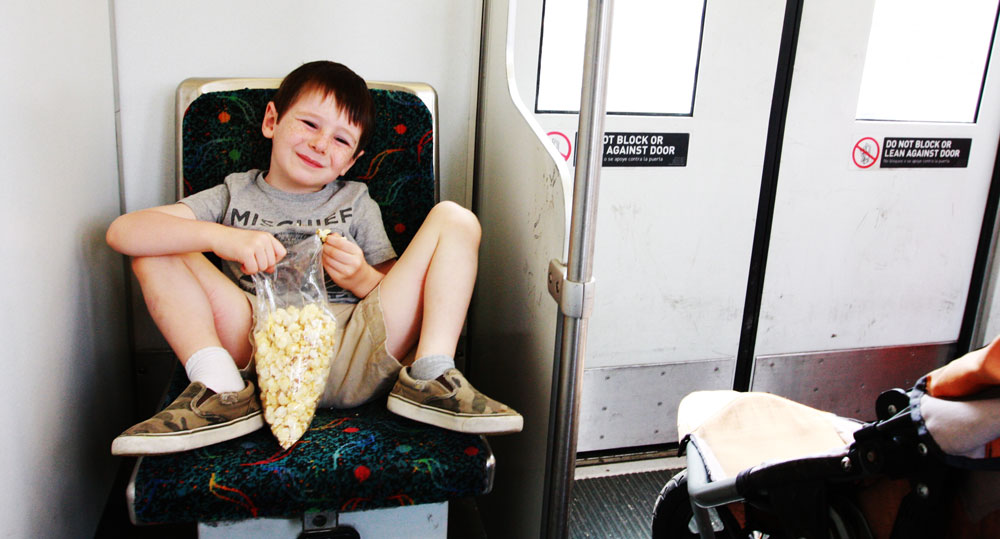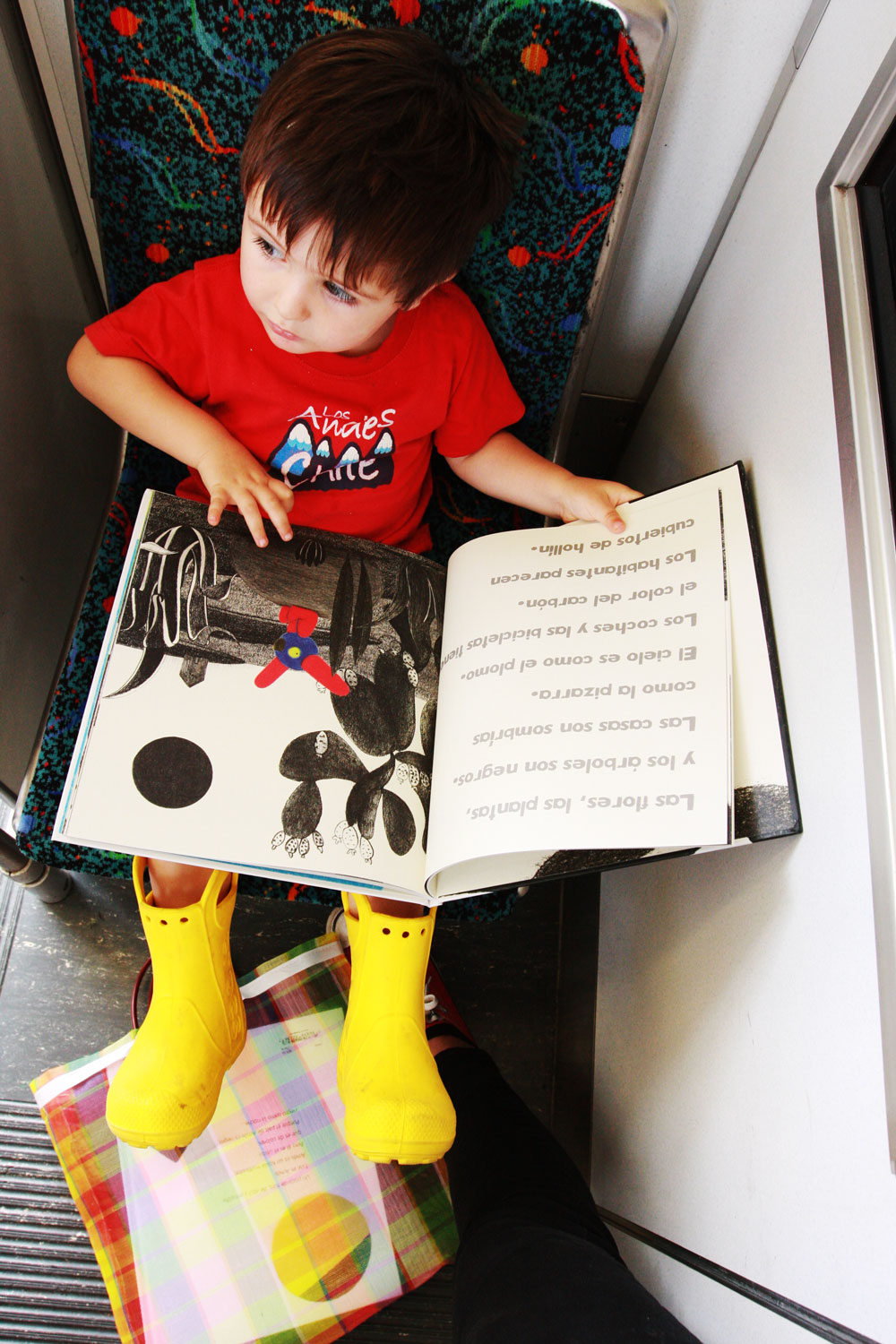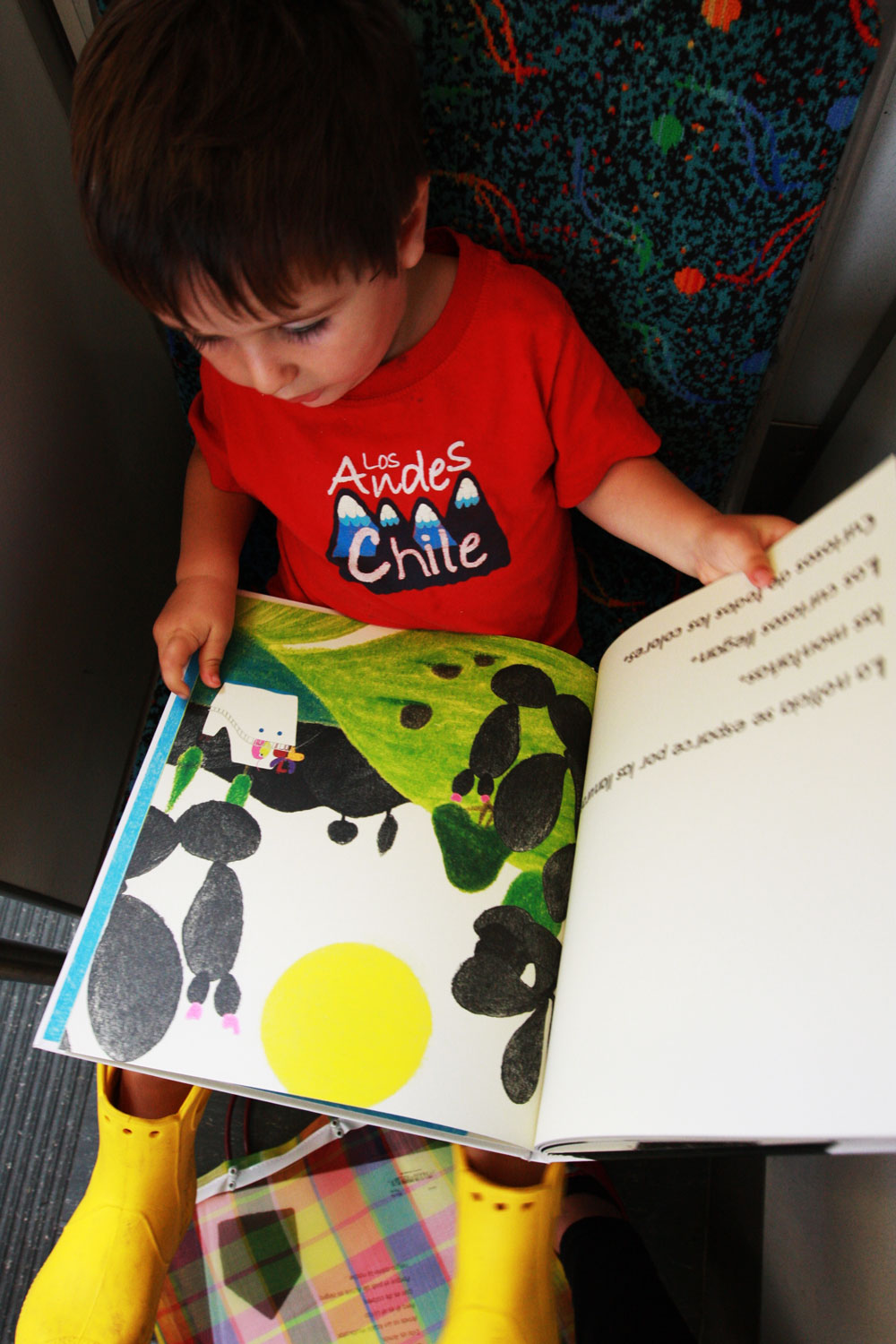 Here are some tips in case you want to go to next year's festival with kids:
Be there early to avoid crowds
Bring your own food and water. There are not many food trucks and the ones that are there have long waiting lines.
Take public transportation. It is hard to find parking.
The entrance is FREE, so this is an affordable activity.
The festival is better for kids 2/3 and older
Thanks for stopping by!
https://jestcafe.com/wp-content/uploads/2016/04/jestcafe.com-LA-times-book-fest10.jpg
1500
1000
Mila
https://jestcafe.com/wp-content/uploads/2017/08/Jest-Cafe-about-design.jpg
Mila
2016-04-13 08:26:38
2016-04-13 08:26:38
Los Angeles Times Festival Of Books