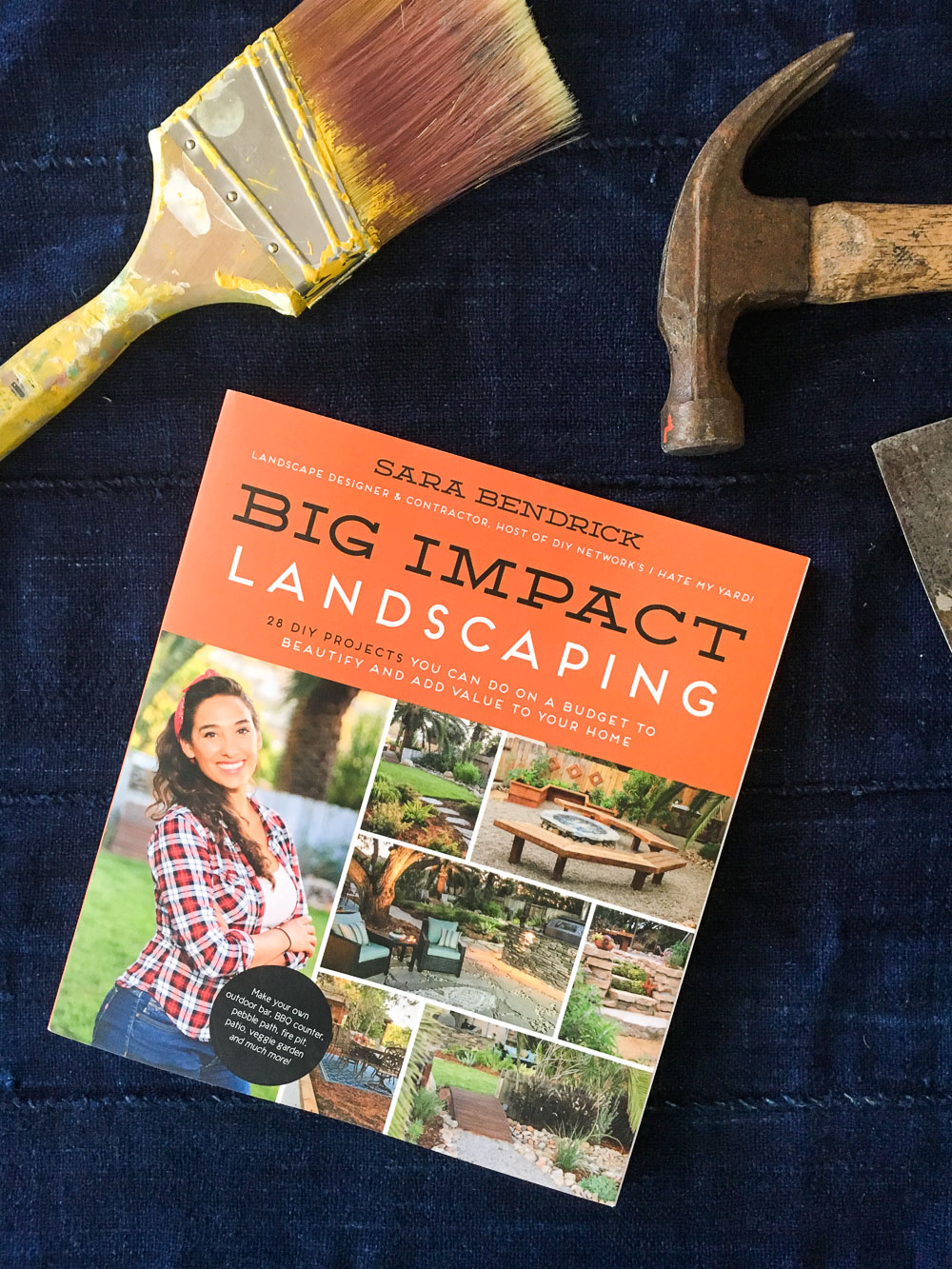 My home is small, but my backyard is huge (by LA standards). We live in a 7,500 sq ft property with a dwelling of 900 sq ft, so you do the math… because it is 5 am in the morning and I am not about to add or subtract anything but the amount of coffee in my mug.
I haven't shown many photos of my outdoor space because it is not up to blog standards (here is the only post I have done, in case you want to take a look), but I want that to change! The problem is, as it always is: $$$$.
The only affordable solution to improve my garden is doing some of the projects myself. How? you might ask. Well, I found the perfect book to help me along: Big Impact Landscaping, from Sara Bendrick.
The thing about life, people (as an older and wiser woman, I can tell you), is that seemingly hard projects are often easier to make than anticipated. The thought of building a fire pit, for example,  can seem insurmountable for humans that have never built anything before, because they don't know where to begin or what it entails, but, trust me when I tell you, making a fire pit is easier than you think. That is what Sara Bendrick (and my husband) tell me, and I believe them.
My husband was beyond impressed with Sara's skills and the projects she created for this book, although, I have to admit, he is easily impressed with any woman holding and rightly using a hammer, this is because her wife (aka, me) is utterly useless… but at least I am cute and sweet… kind of.
The reason why I liked this book so much is that it has projects that range from simple to complex. Sara gives you simple instructions that are easy to understand for everybody, no matter your skill set.  She provides you with a lot of ideas with detailed instructions on how to improve your garden and outdoor area. Some projects are hard core and others are simple, but Sara is good at explaining and showing beautiful photos of the process, so they are all easy to follow.
Some of the projects that I want to try in my backyard are: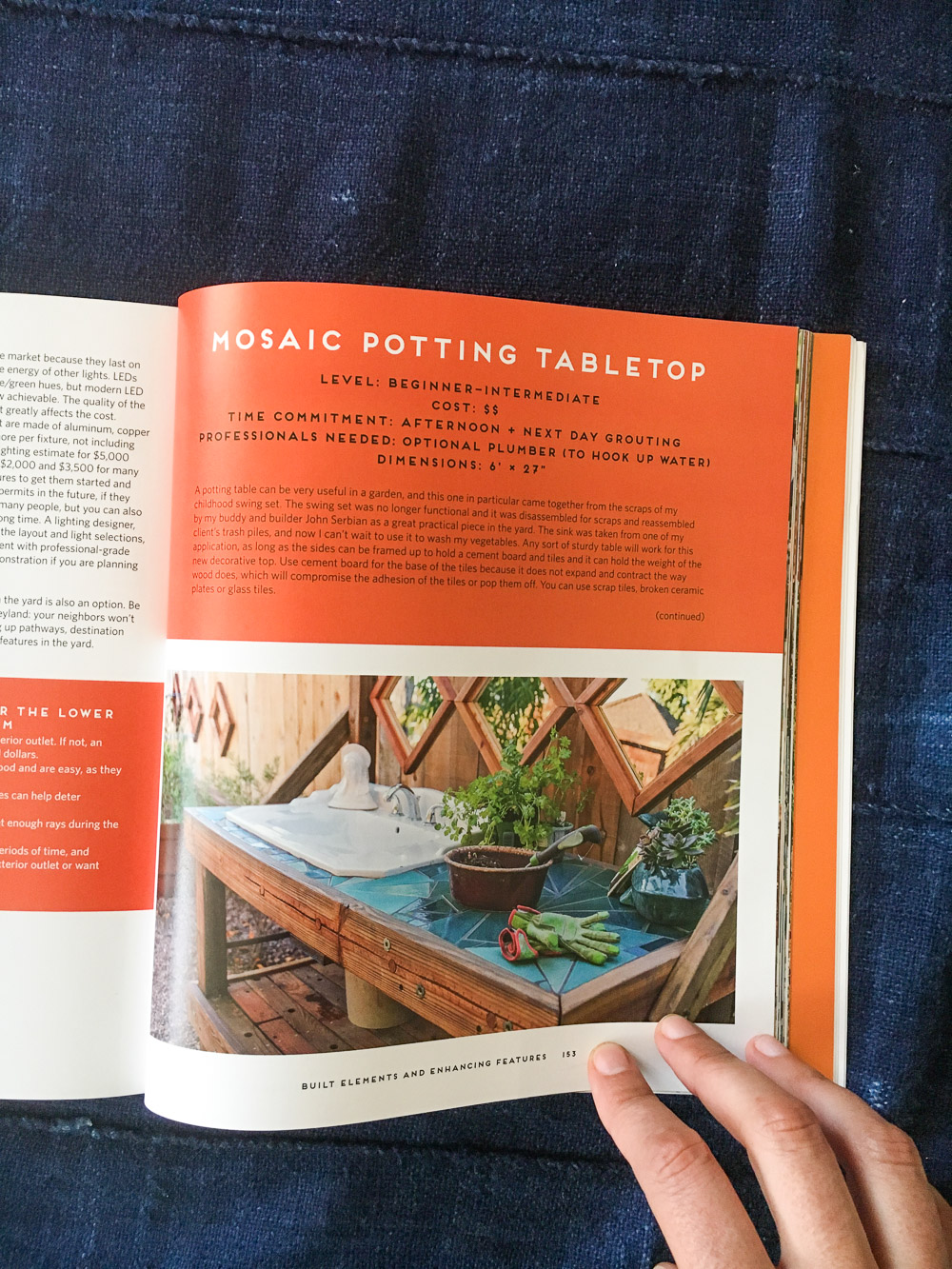 Look at this beautiful tabletop! Perfect for storing all my gardening tools, which I never use…, but do own! and would look very cute in here anyway.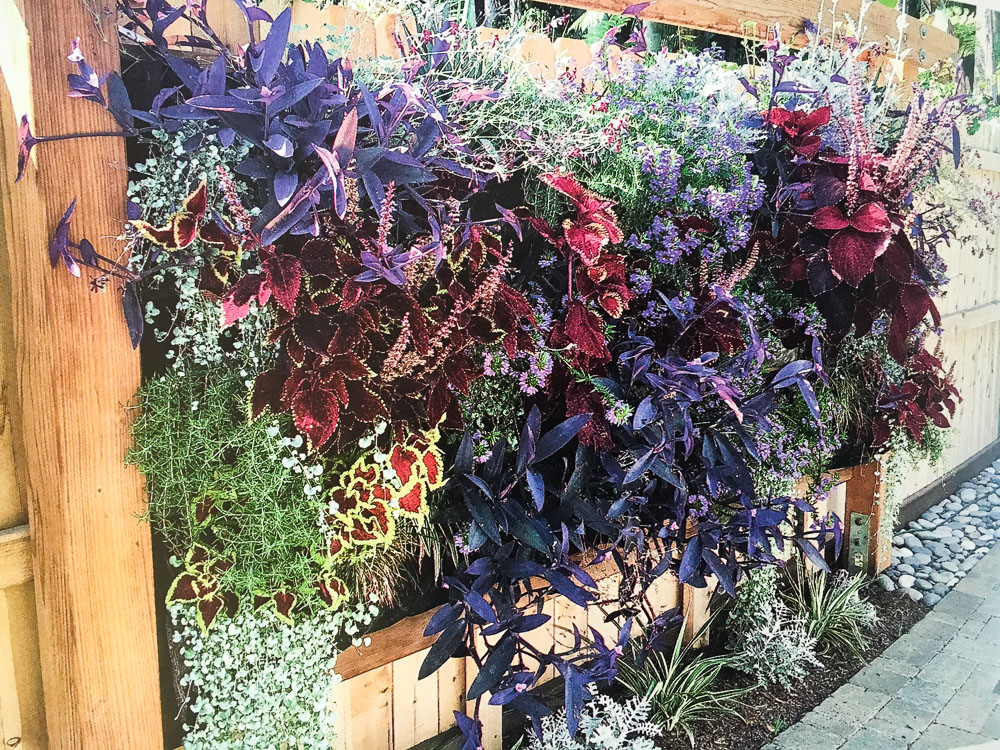 I need a garden wall in my outdoor area. Look how beautiful this one is!!! I think this will be the first project I will tackle.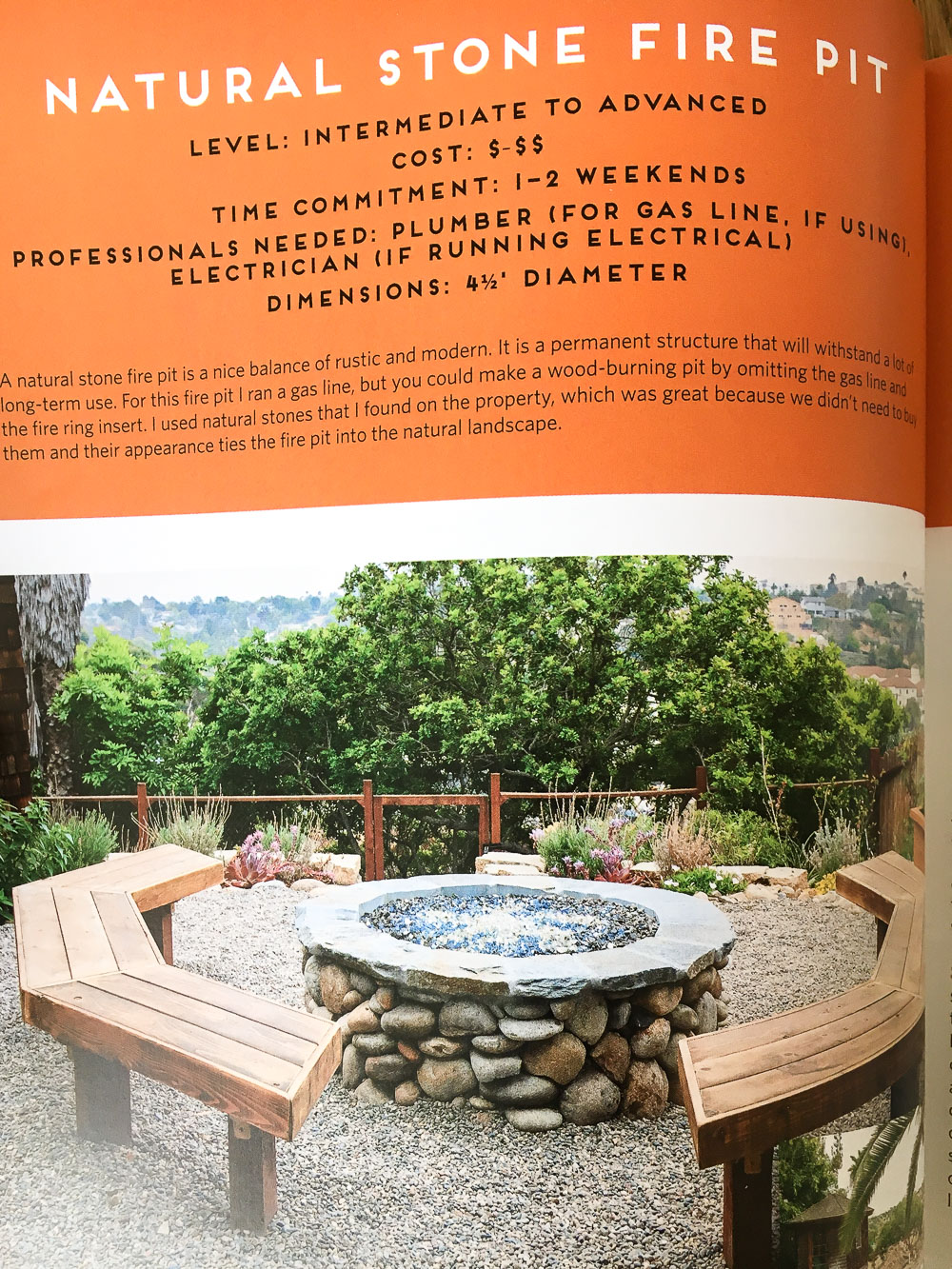 We host a lot of parties, and a firepit would be a welcome replacement to the ugly firepit we have right now. What do you think?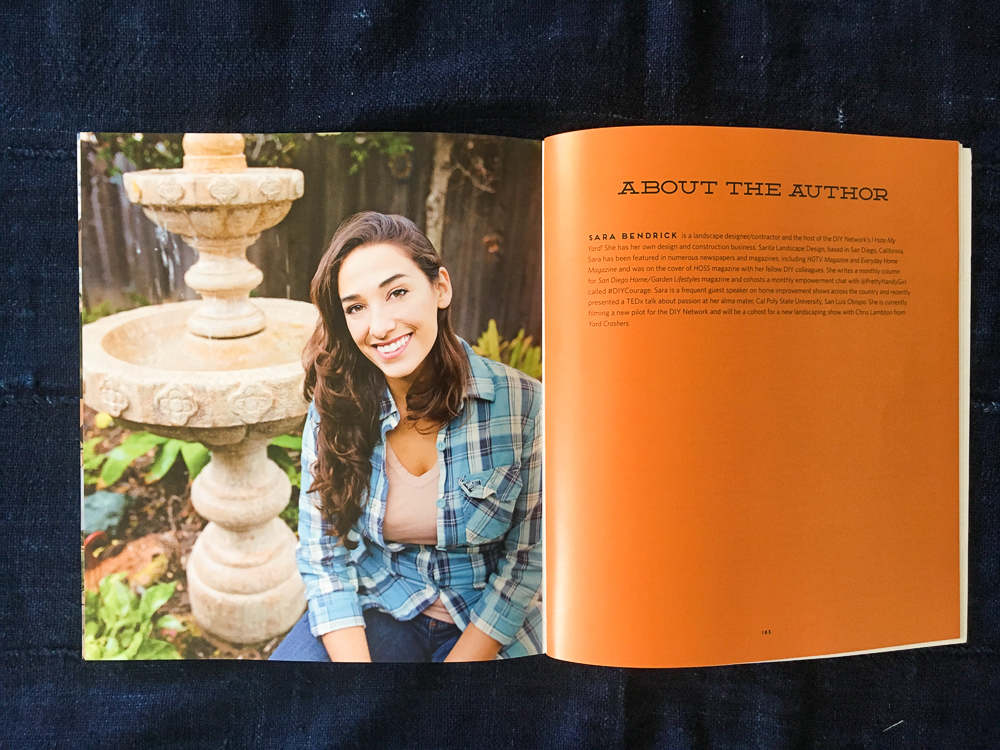 And here is Sara, making it all look so simple and easy with that huge and happy smile.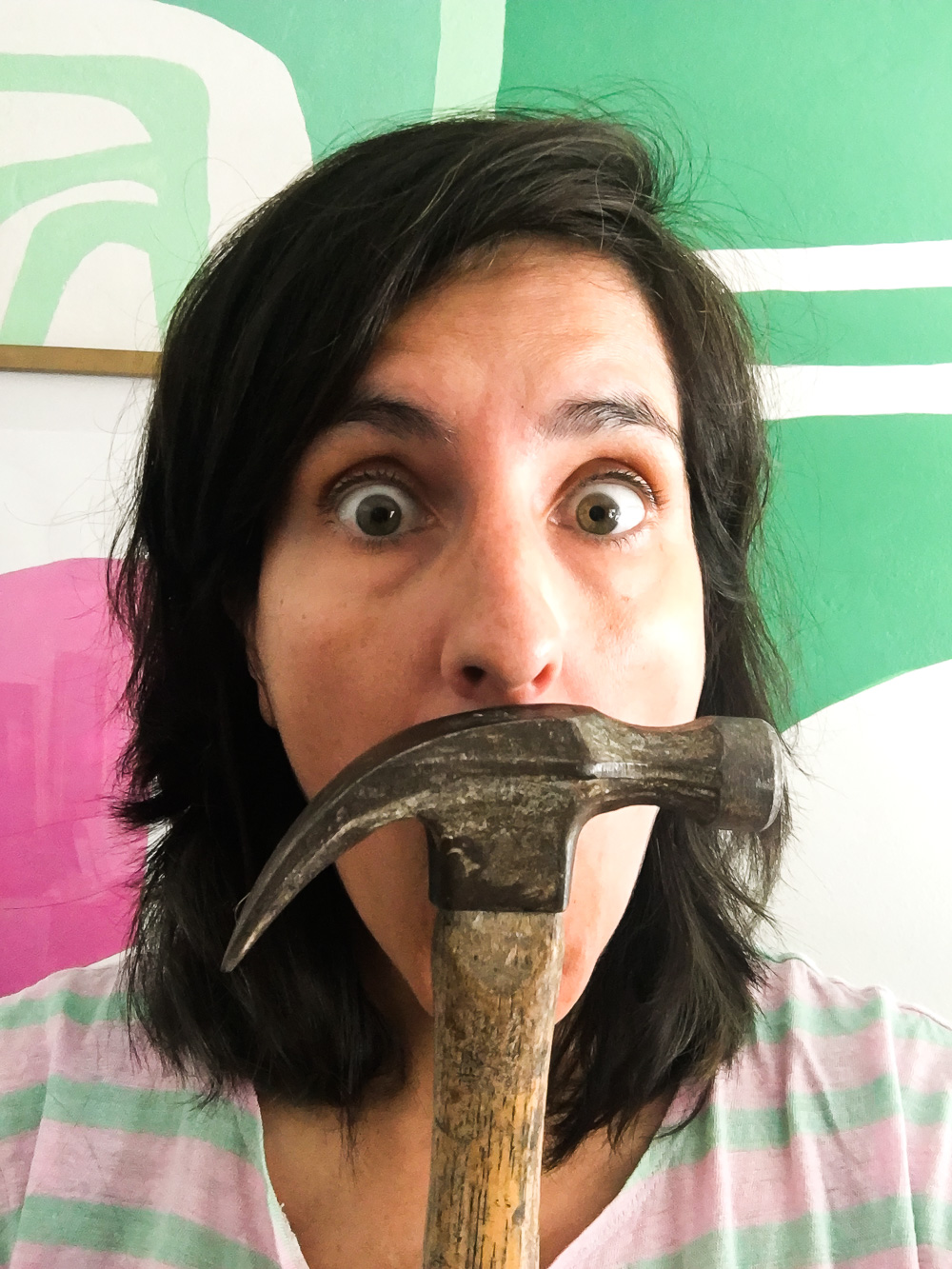 Ok. I am ready, folks. I have a hammer attached to my face as my mustache, I have my DIY surprise face that shows I can do any project I want, and I have an excellent book to guide all my steps… the only thing I am missing is my husband to cheer me up along the way because he is in Canada with my children and left me all alone to cry in my solitude…
Have a wonderful day, gorgeous readers.
*This post contains affiliate links. Thanks for supporting Jest Cafe.
SaveSave
SaveSave
SaveSave
SaveSave
SaveSave
https://jestcafe.com/wp-content/uploads/2017/07/Sara-Bendrick-book-2.jpg
1333
1000
Mila
https://jestcafe.com/wp-content/uploads/2017/08/Jest-Cafe-about-design.jpg
Mila
2017-07-19 03:09:09
2017-08-14 17:45:28
Book Review: Big Impact Landscaping