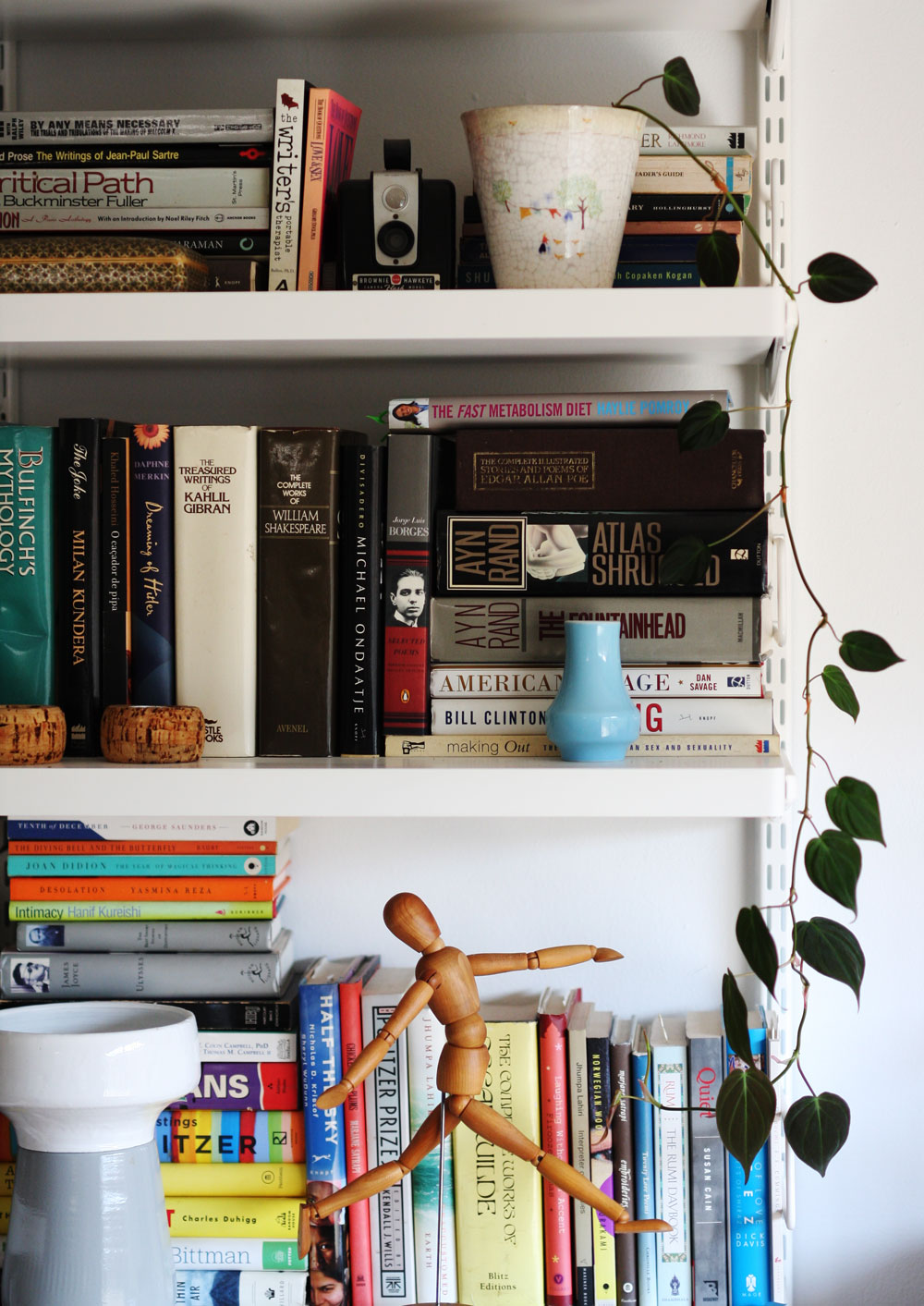 When I see styled bookshelves in blogs and design magazines, the first thing that comes to mind is how fake they look. Almost everybody I know has a lot more books and knick-knacks than a styled bookshelf can afford, so, what do we do with the "extra" stuff? For real people, design has to beautiful and practical.
My friends Yassi and Daniela have very excellent taste. Their apartment in West Hollywood is always beautiful, tidy and comfy. They have hundreds of books and beautiful pieces. Last year, they updated their bookshelves. Here is the result. Answers by Yassi.
What is your decorating style?
I'm not sure i have a "style" but i guess would say it's Eclectic Mid-Century Modern. I like clean lines and muted colors (with an occasional pop of color), not too many embellishments. I'm not a fan of gilded mirrors or crystal vases or antique frames but that being said, I love the idea of mixing modern and old hand crafted items with history behind them. (i.e. my dream house would be filled with mid-century furniture but with old antique Persian rugs, hand made pottery, and textiles).
How did you decide to style your bookshelf?
I've ALWAYS loved rooms with bookshelves. The rooms in houses with walls or shelves of books are always my favorite spaces in peoples homes (besides the kitchen) and my ideal "me" space would be to have a room with built in shelves filled with books and keepsakes. I want to one day get a custom Vitsoe shelving system in our house, but they don't come cheap so the current Elfa system from the Container Store was a less costly compromise until i can get my hands on my dream Vitsoe!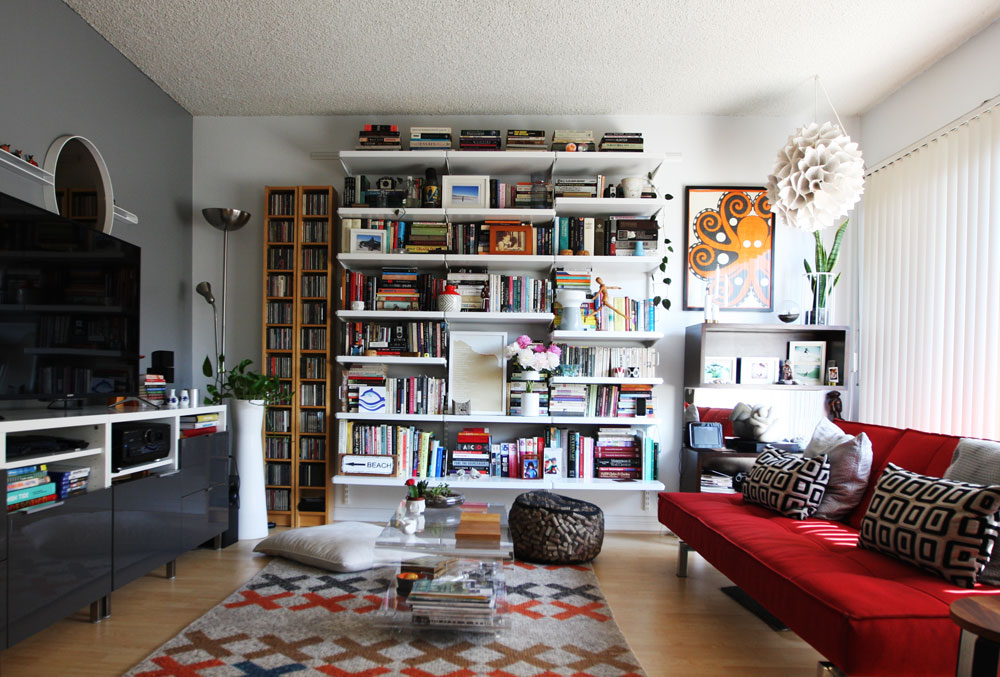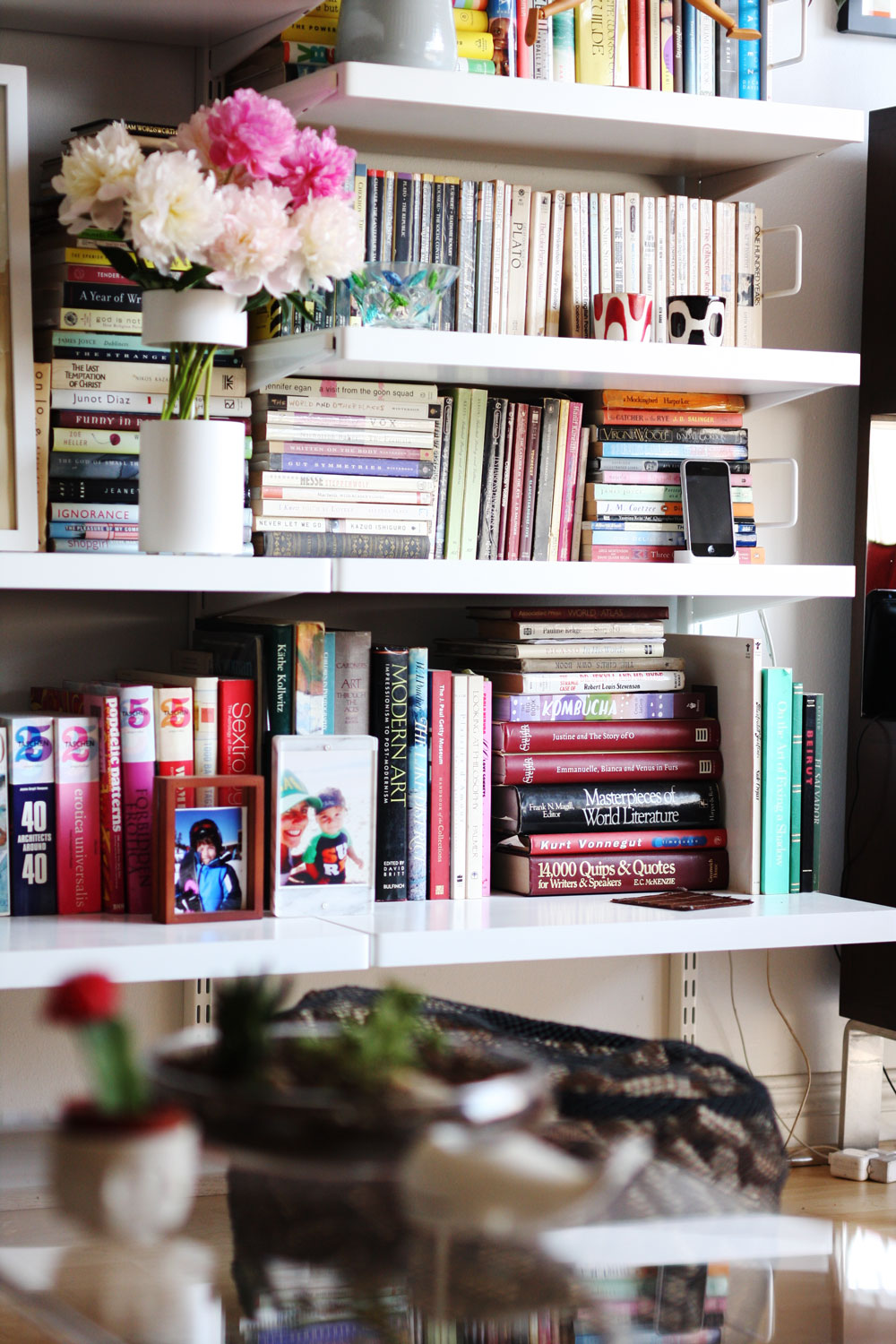 What do you like the most about your bookshelf?
It makes me so happy to just look at it. It sounds silly but looking at my books and all the little sentimental pieces we have collected over the years really makes me happy. Each book and each item on there represents a specific time or place or person in our lives and it really does make our house a home.
What do you like the least about your bookshelf?
I regret not making the shelf a little longer and extending it to the left – thats the plan for later in the year, to get rid of the cd racks that are mounted next to it and extend the Elfa .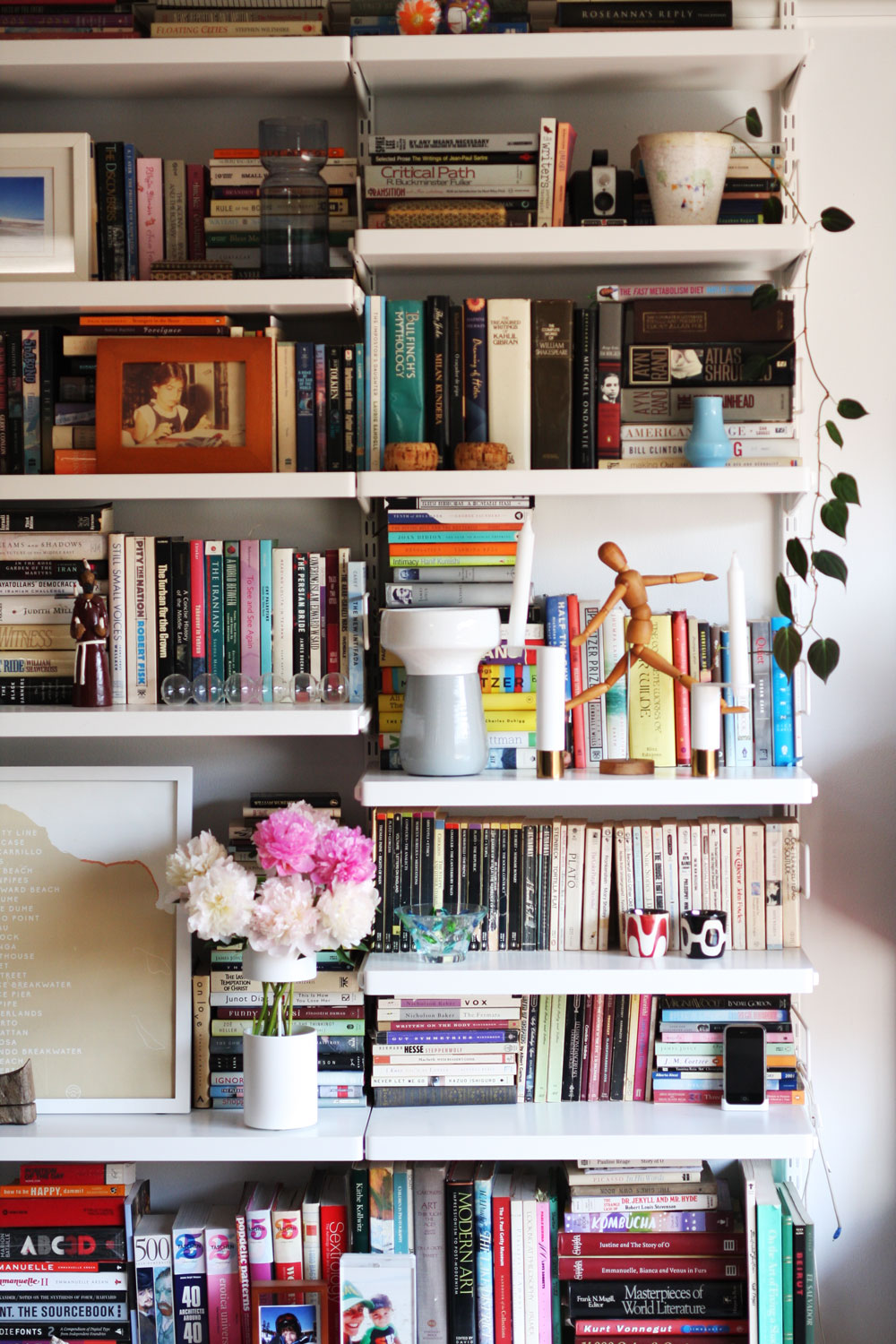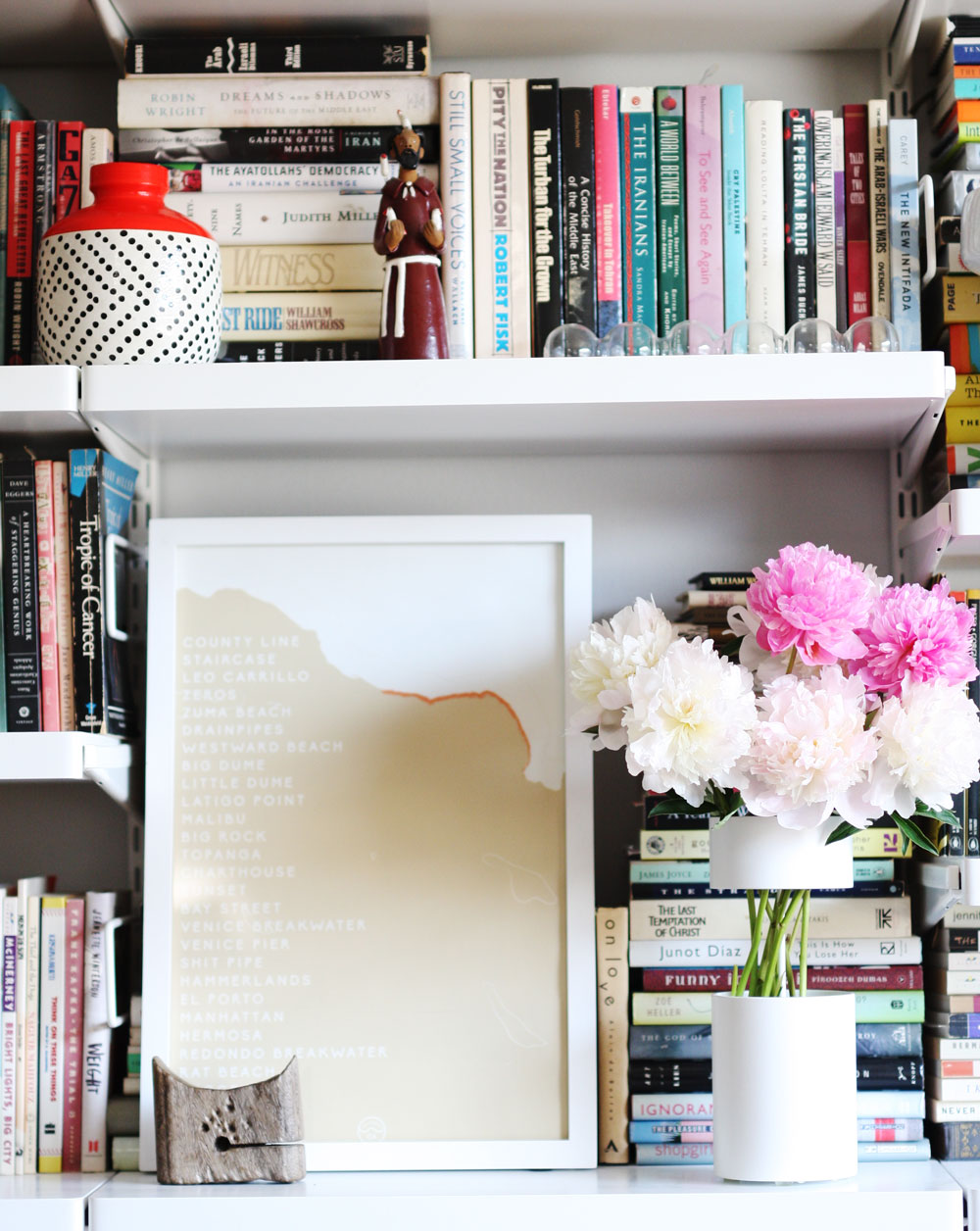 What is there in your bookshelf and how did you pick what to put on them? Any favorite item?
Books and stuff we have collected or people have given us over the years (my brothers candle holders, his vases, A big print from my cousin Ladan, items from Iran, Brazil or Mexico travels, etc….) there is no favorite item.  If we find something sentimental or someone gives us a gift or comes back from a trip with a small enough souvenir, then it finds itself somewhere up there.
Any advice on styling your bookshelf?
Not really – each person has their own way of expressing themselves and decorating and taste is unique. I would say that over cluttering should be avoided and that there has to be some sort of symmetry and harmony of themes when it comes to book organizing. I'm not a fan of color coding my books by spine color – it may look nicer on peoples Instagram posts but i've always felt like it would be impossible to organize the books by subject or author, which to me is key. I've arranged my books by subject, size and by date I read them – in that order.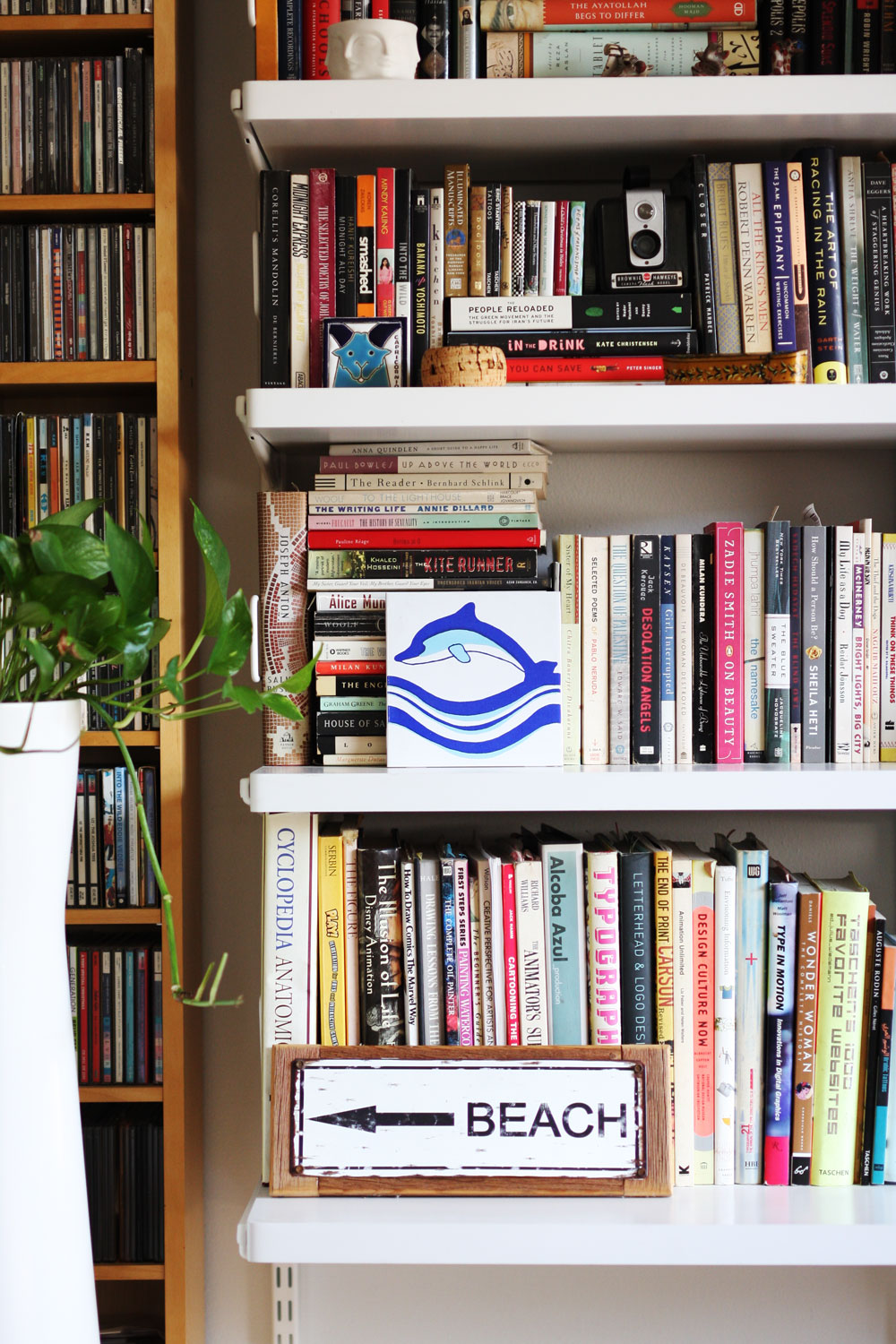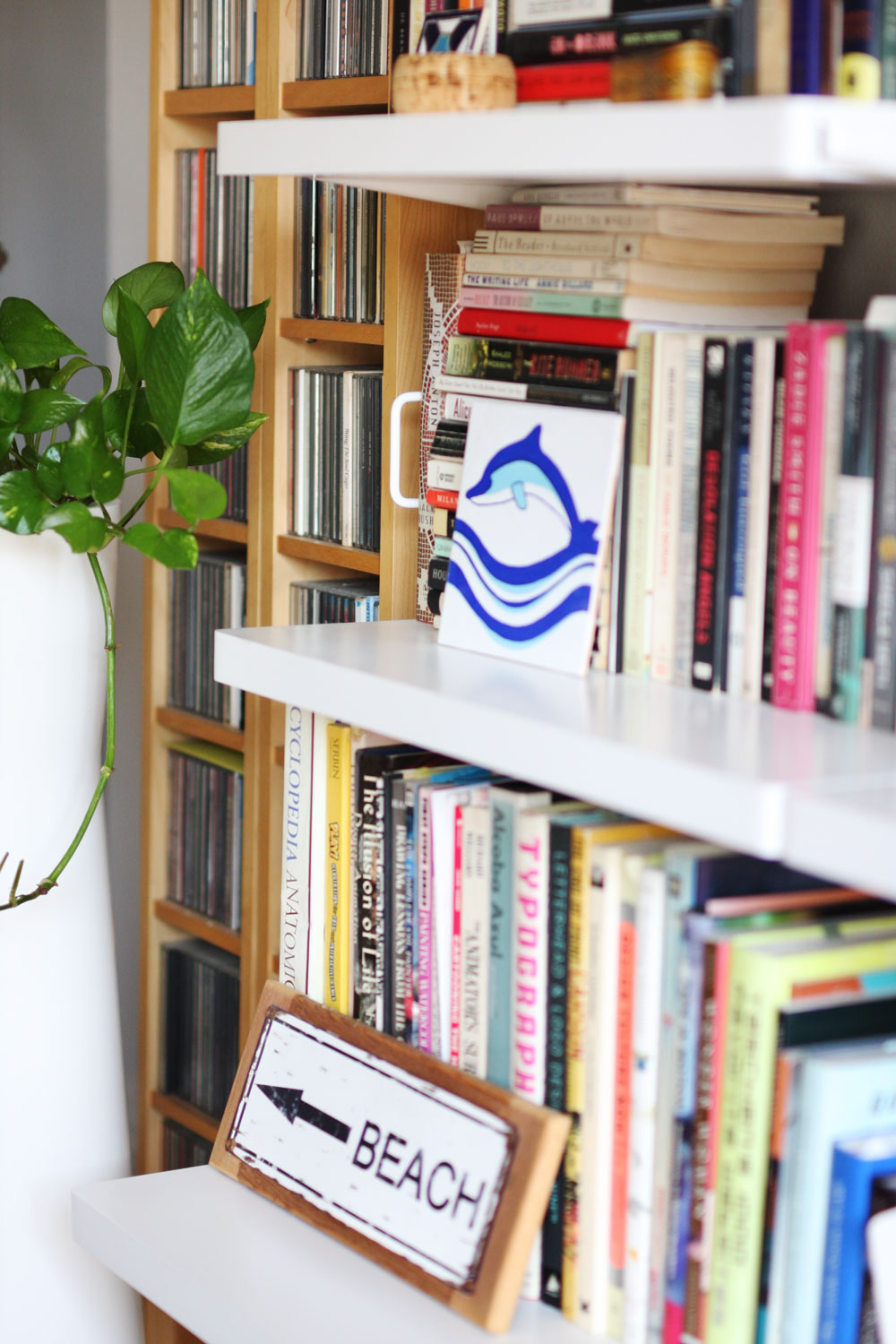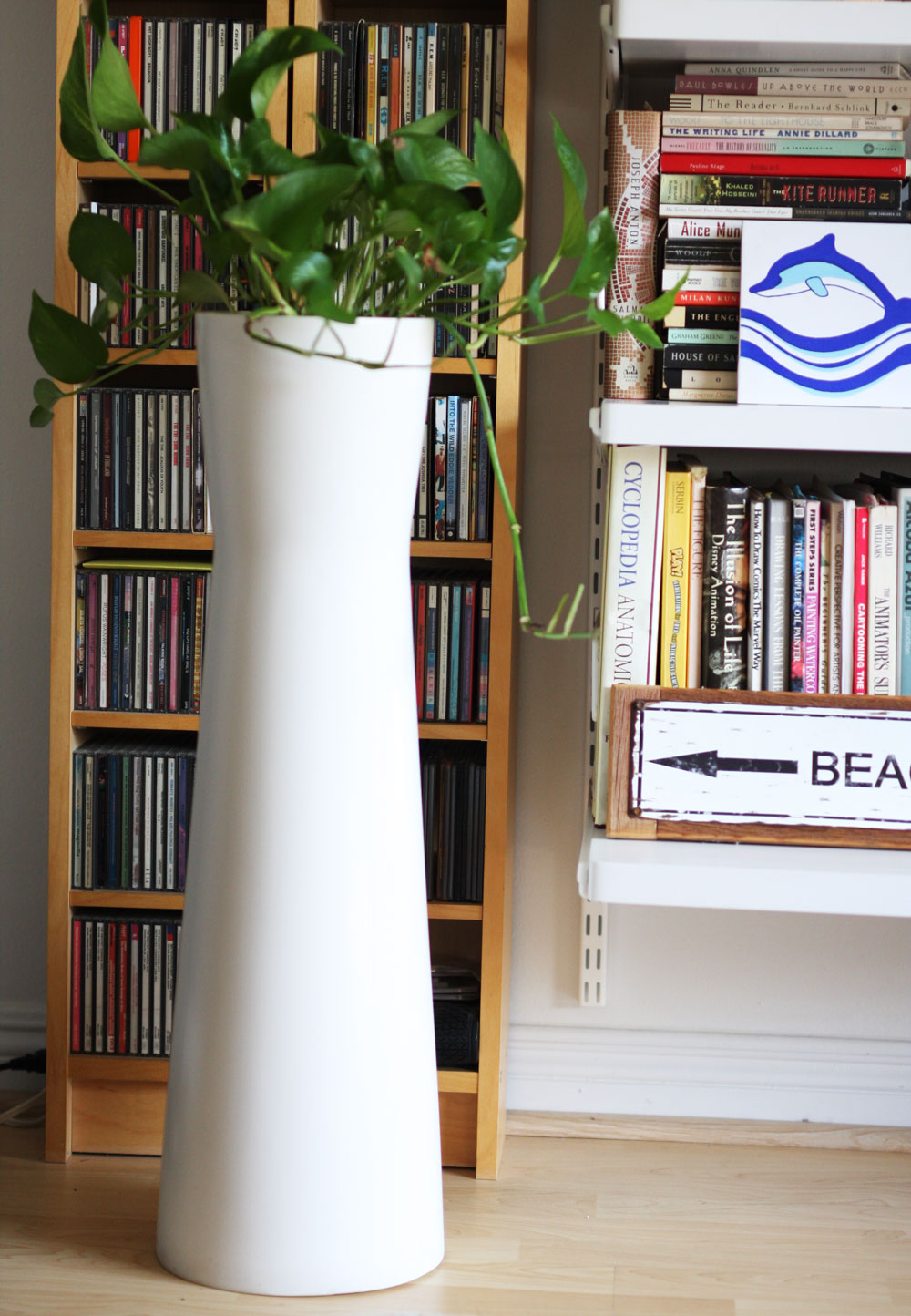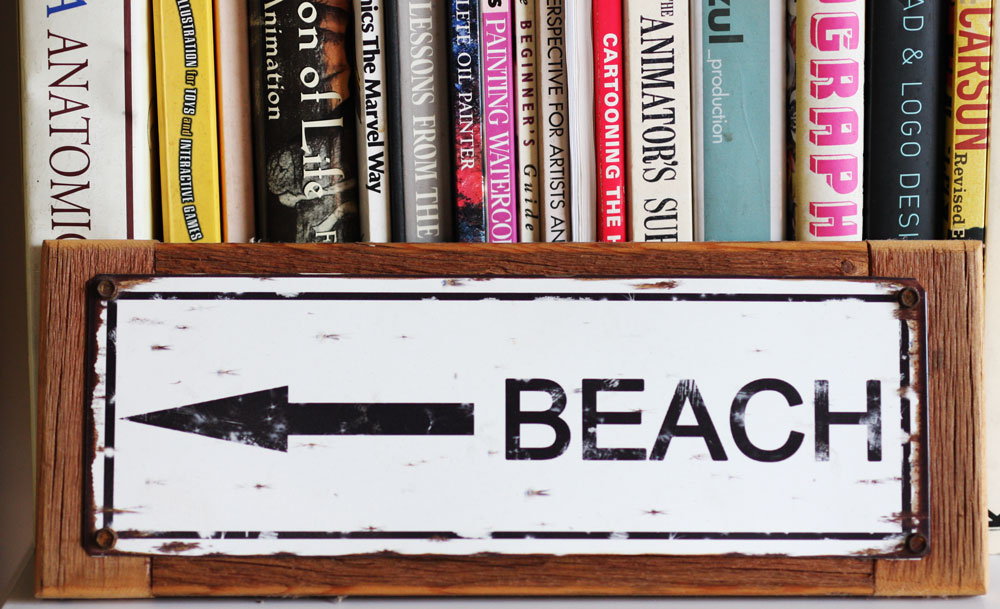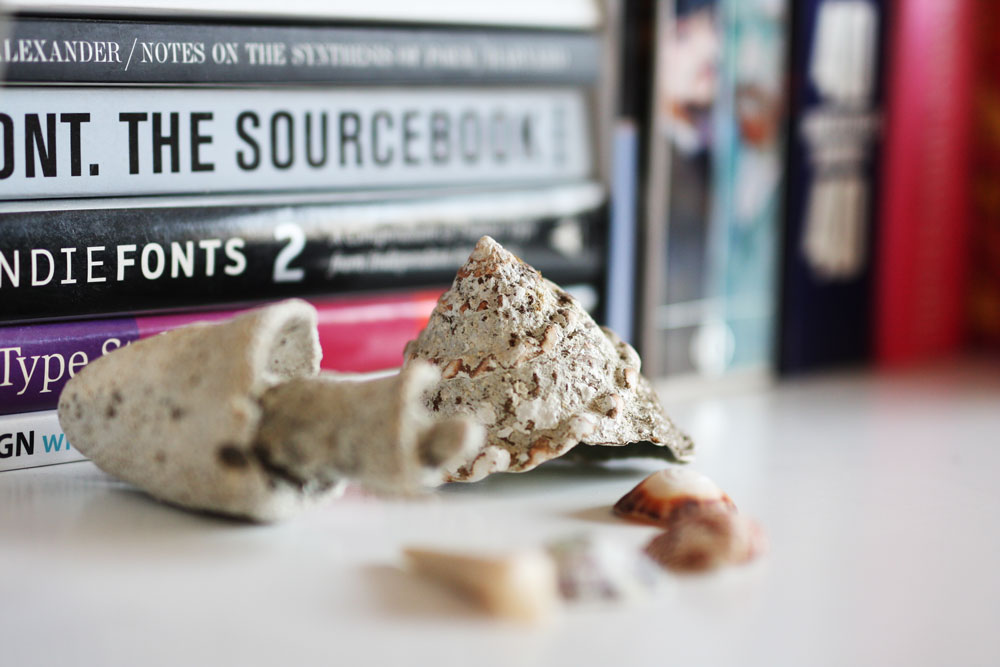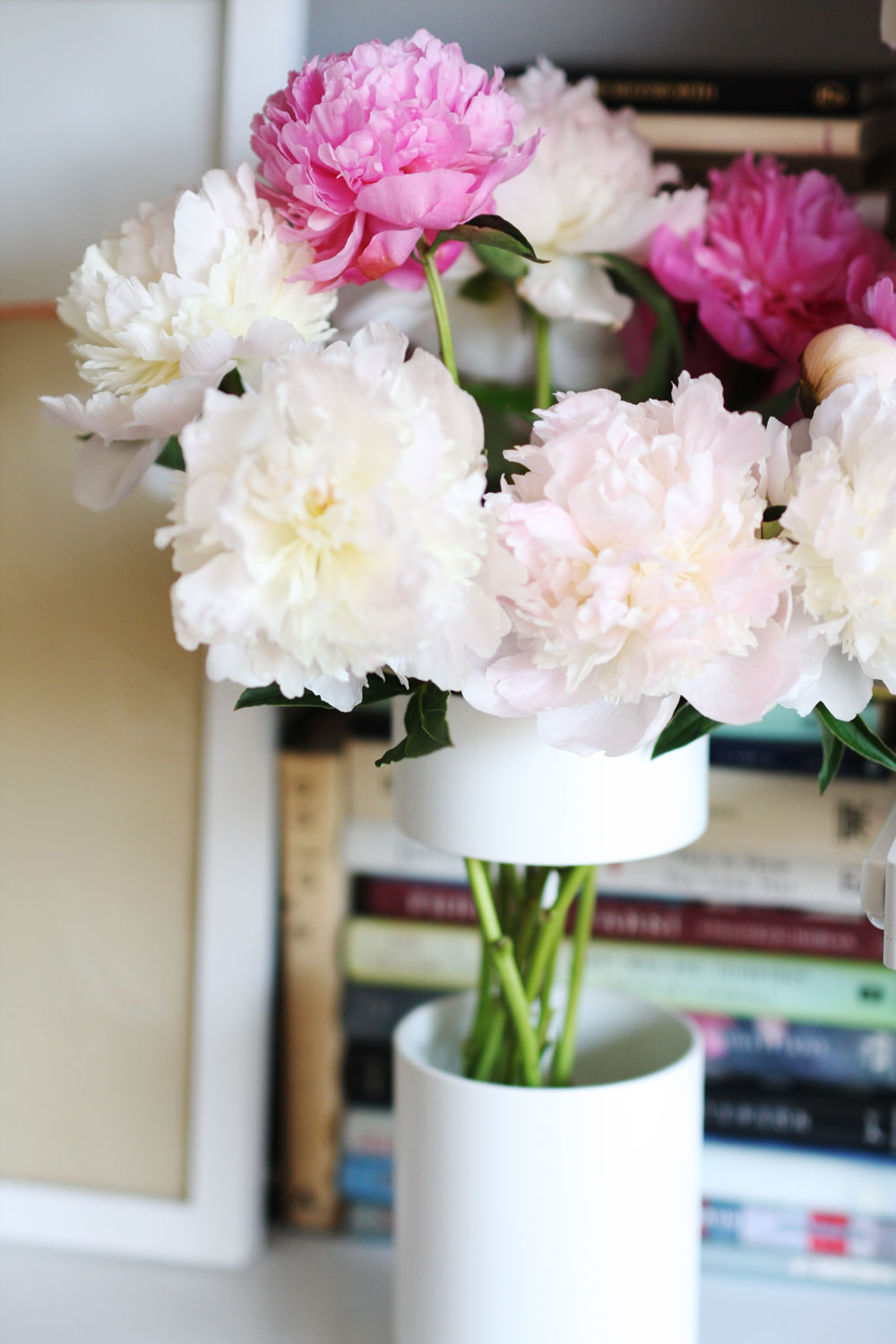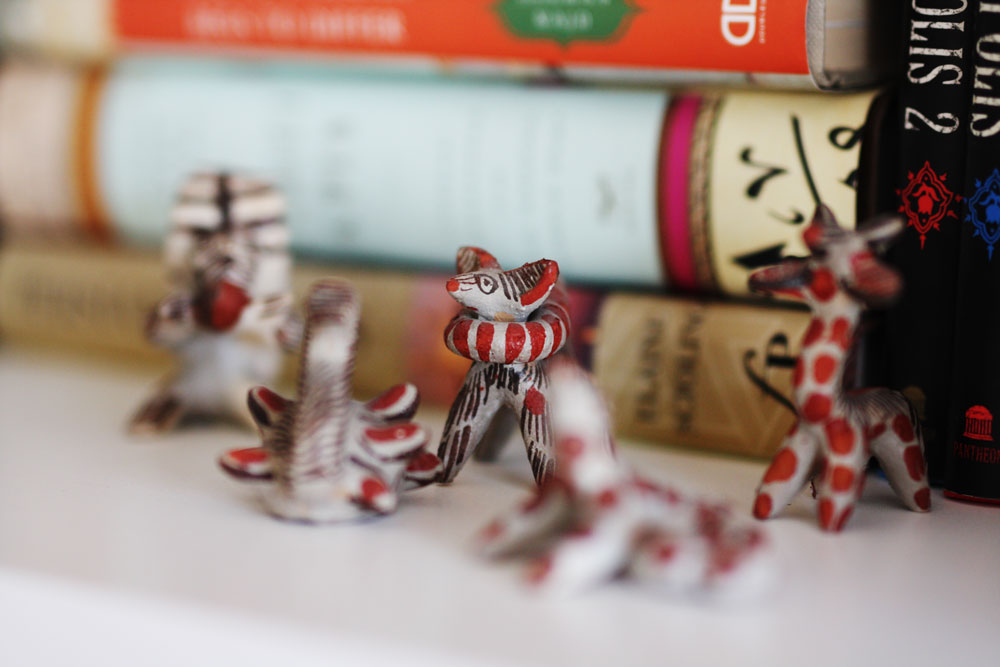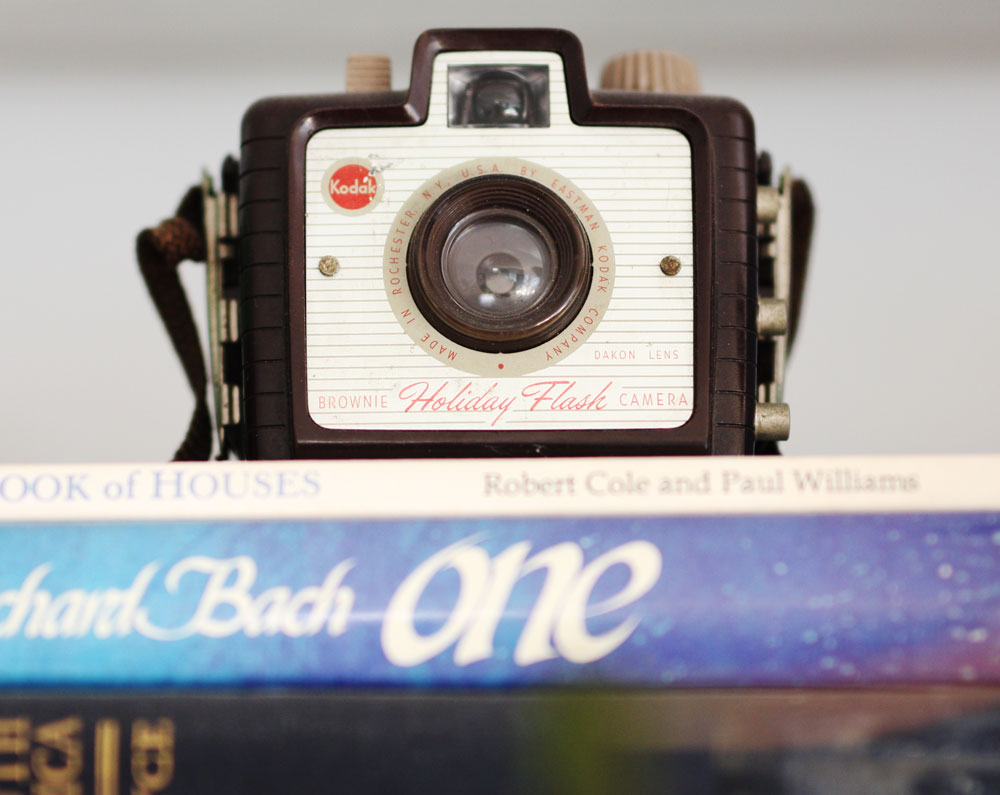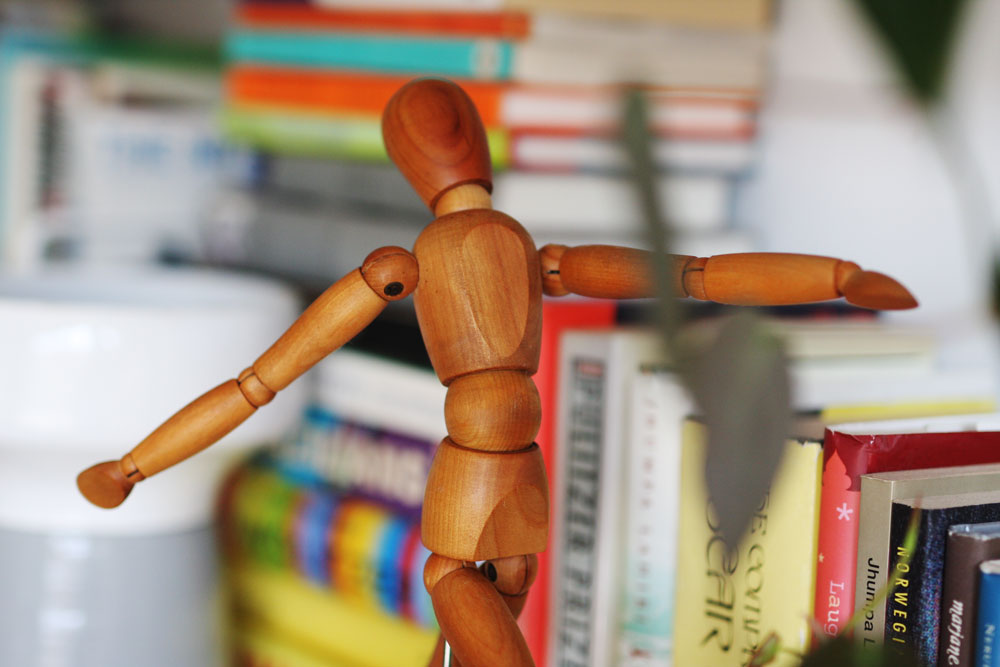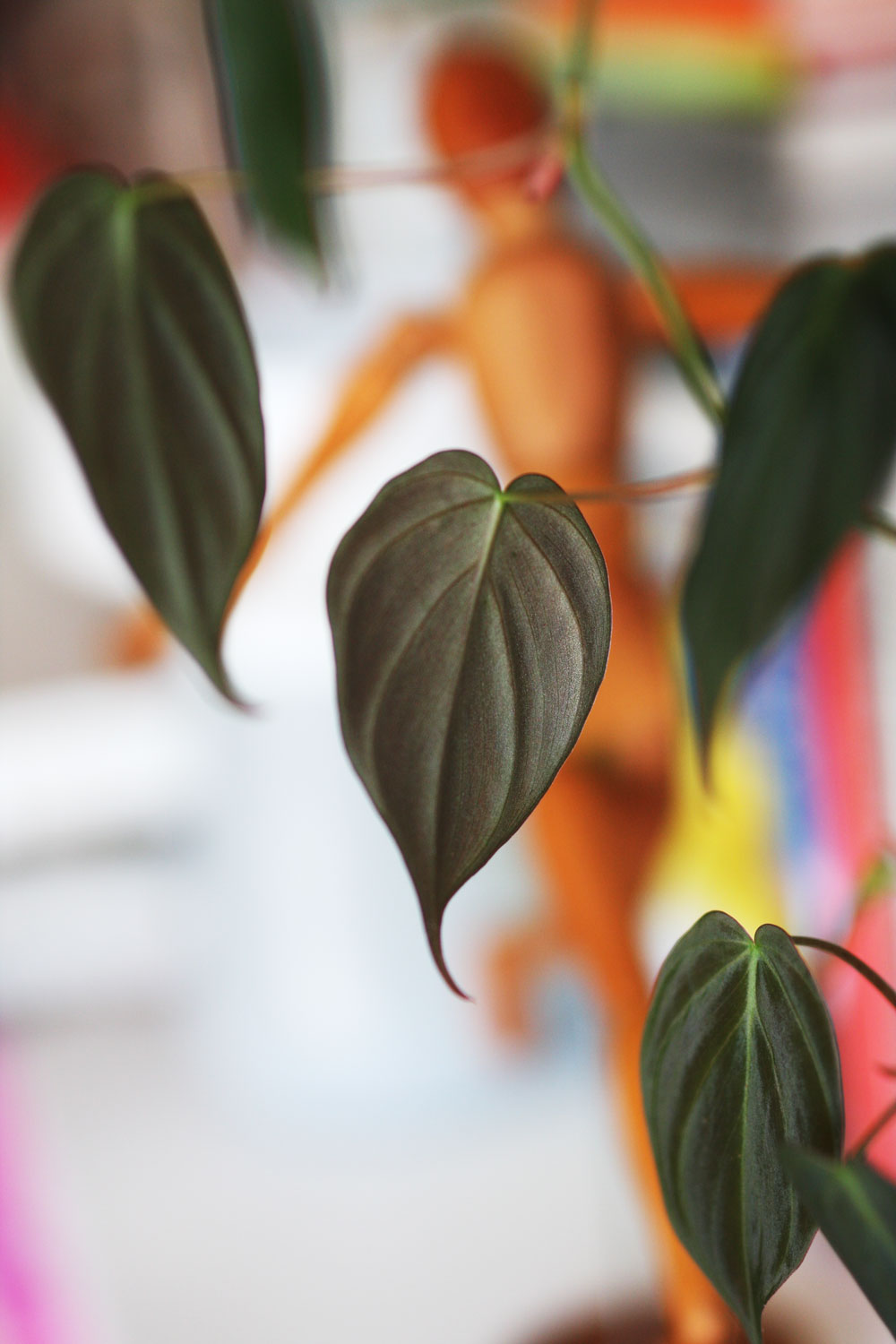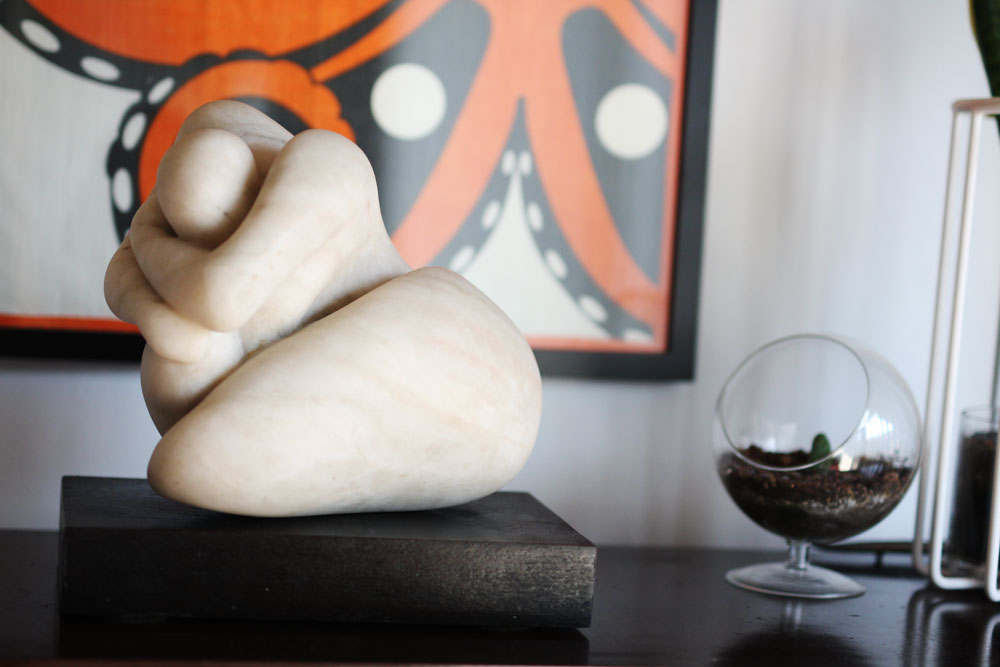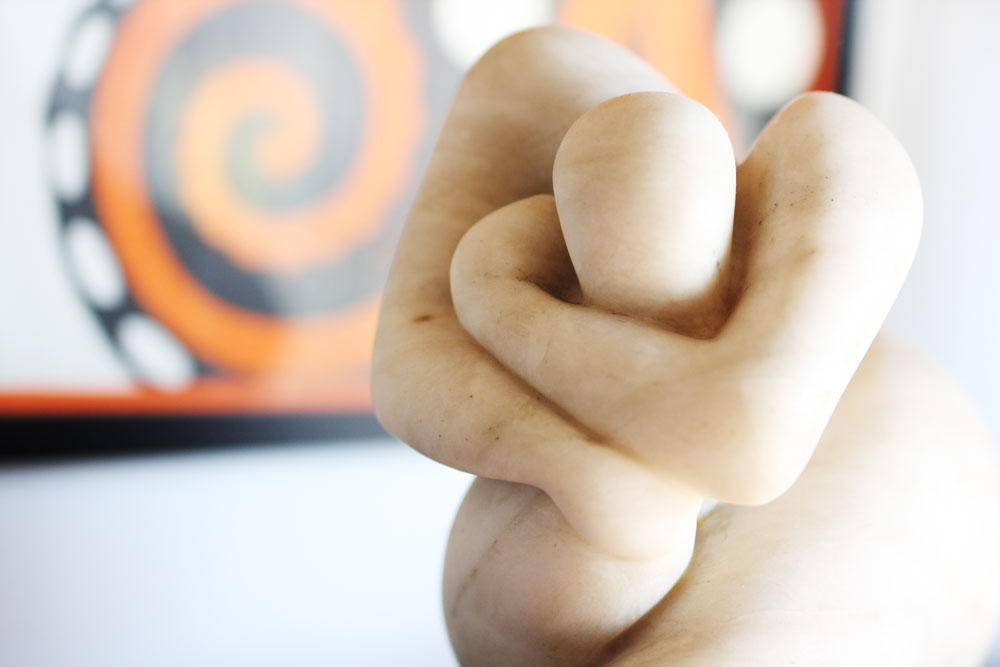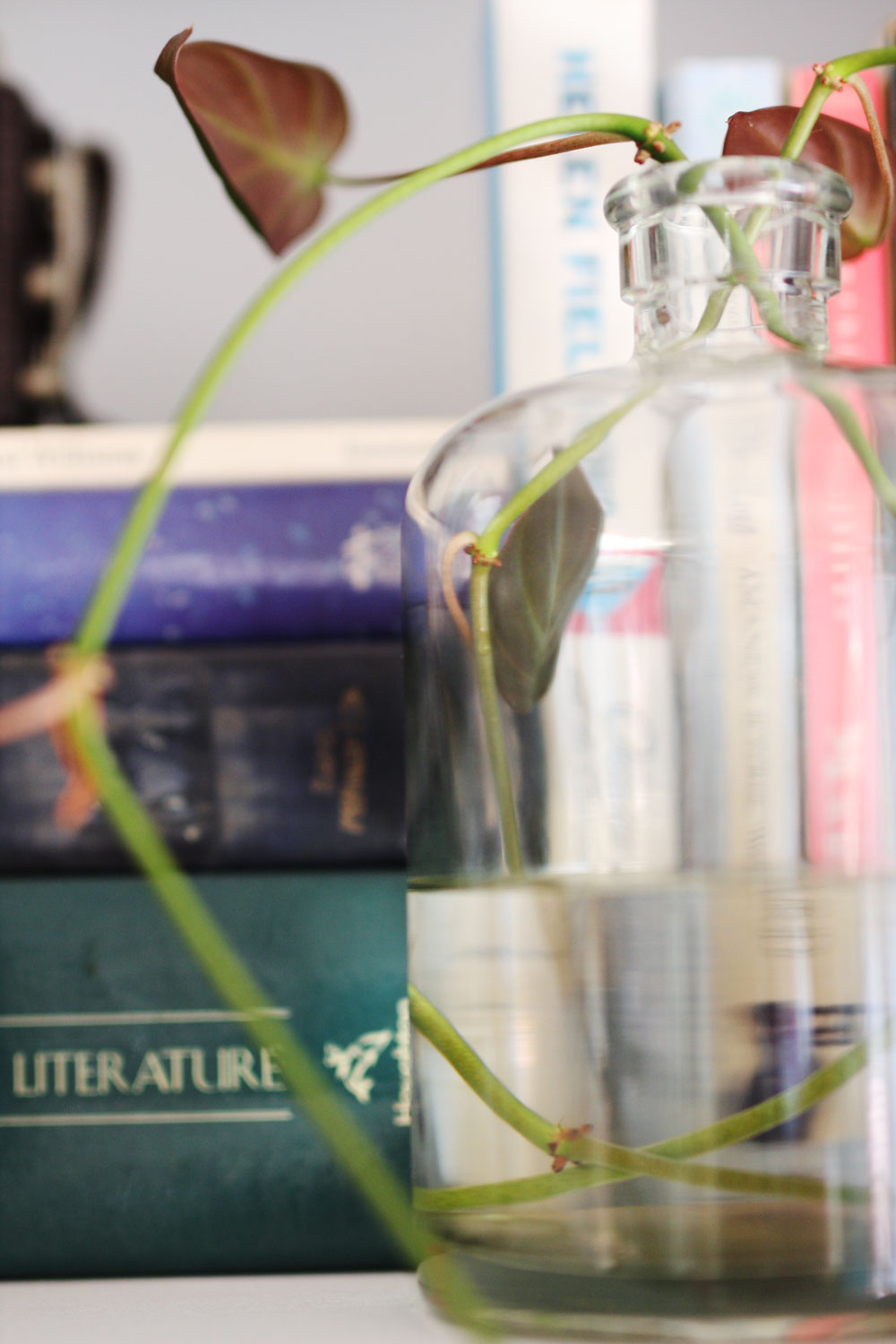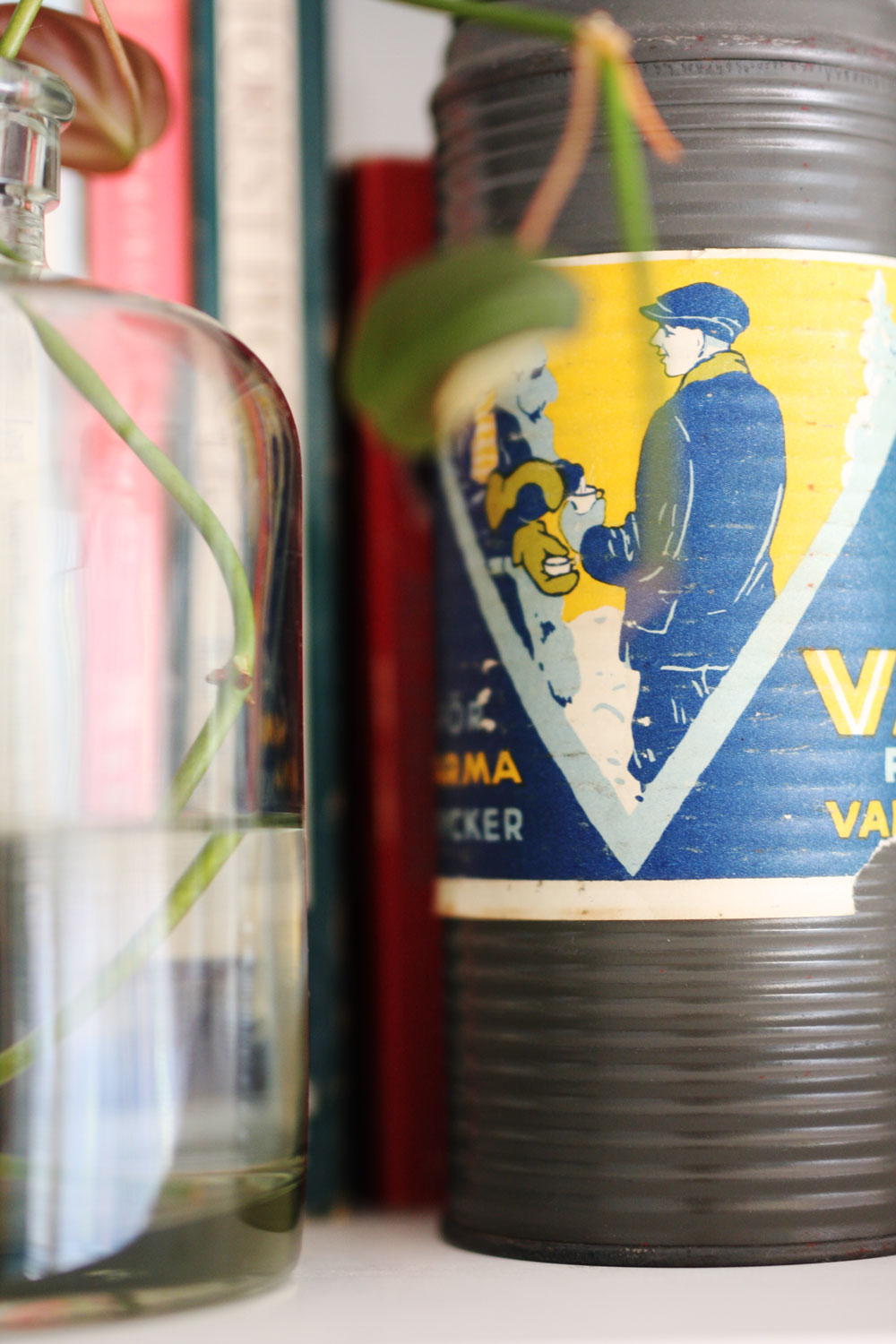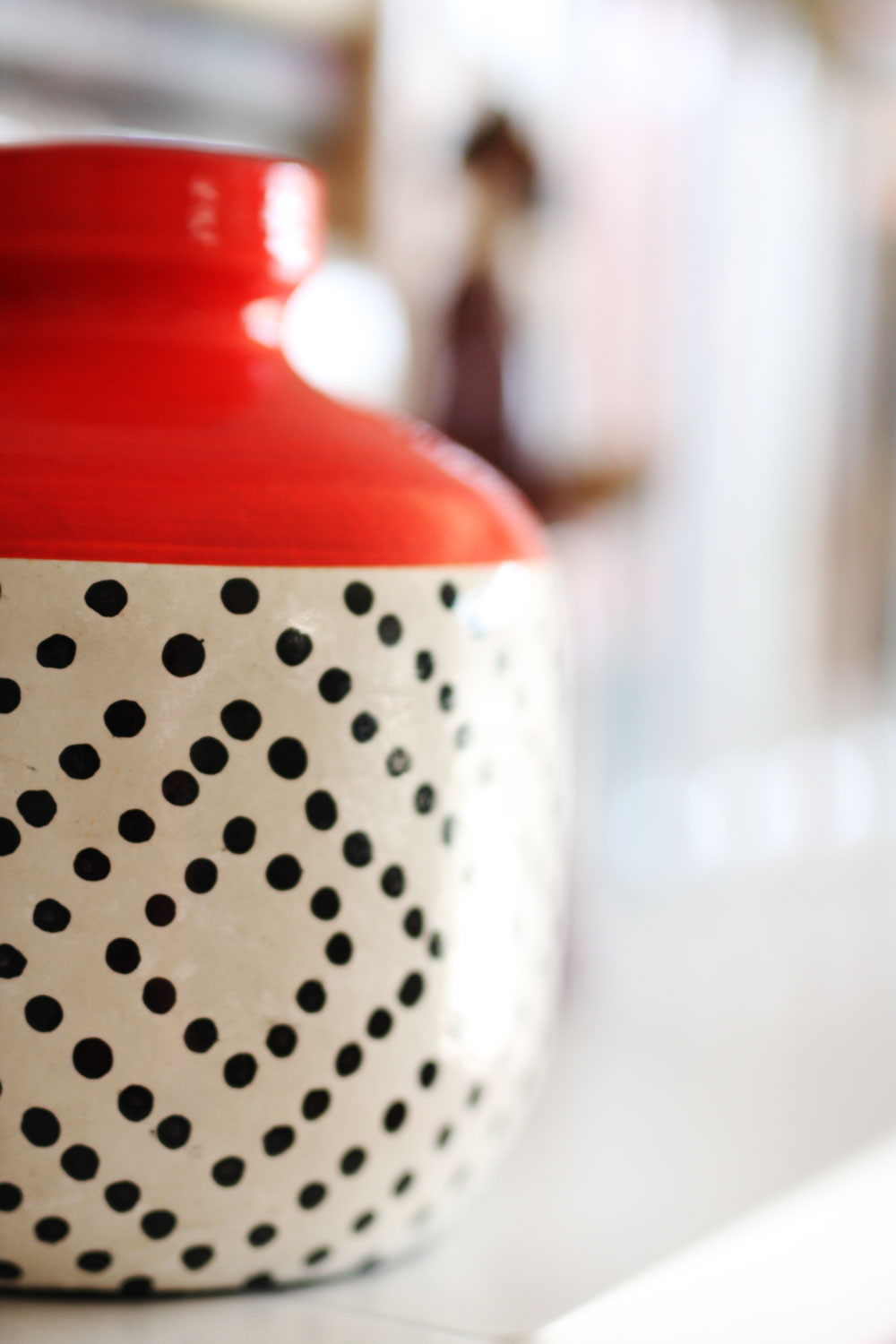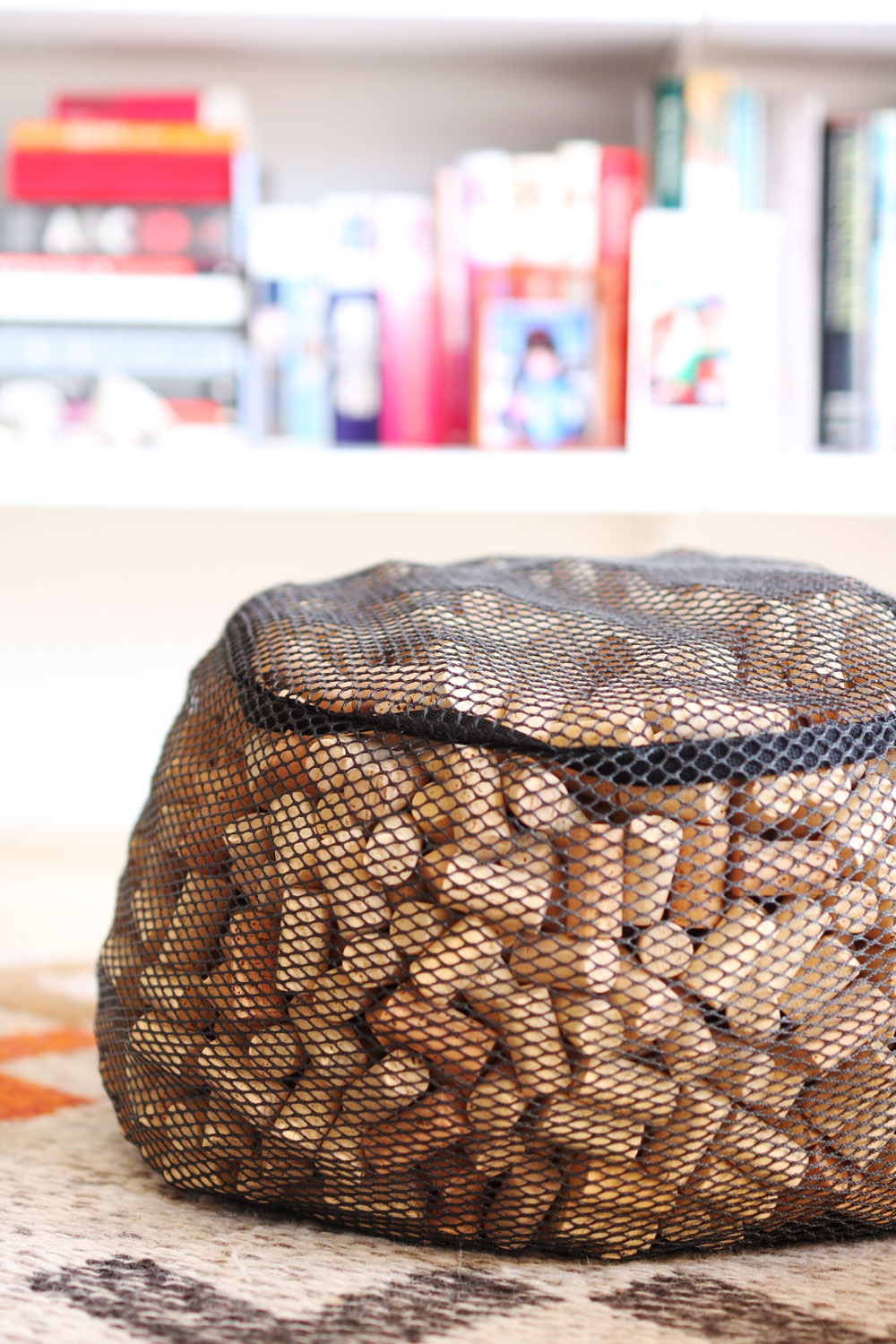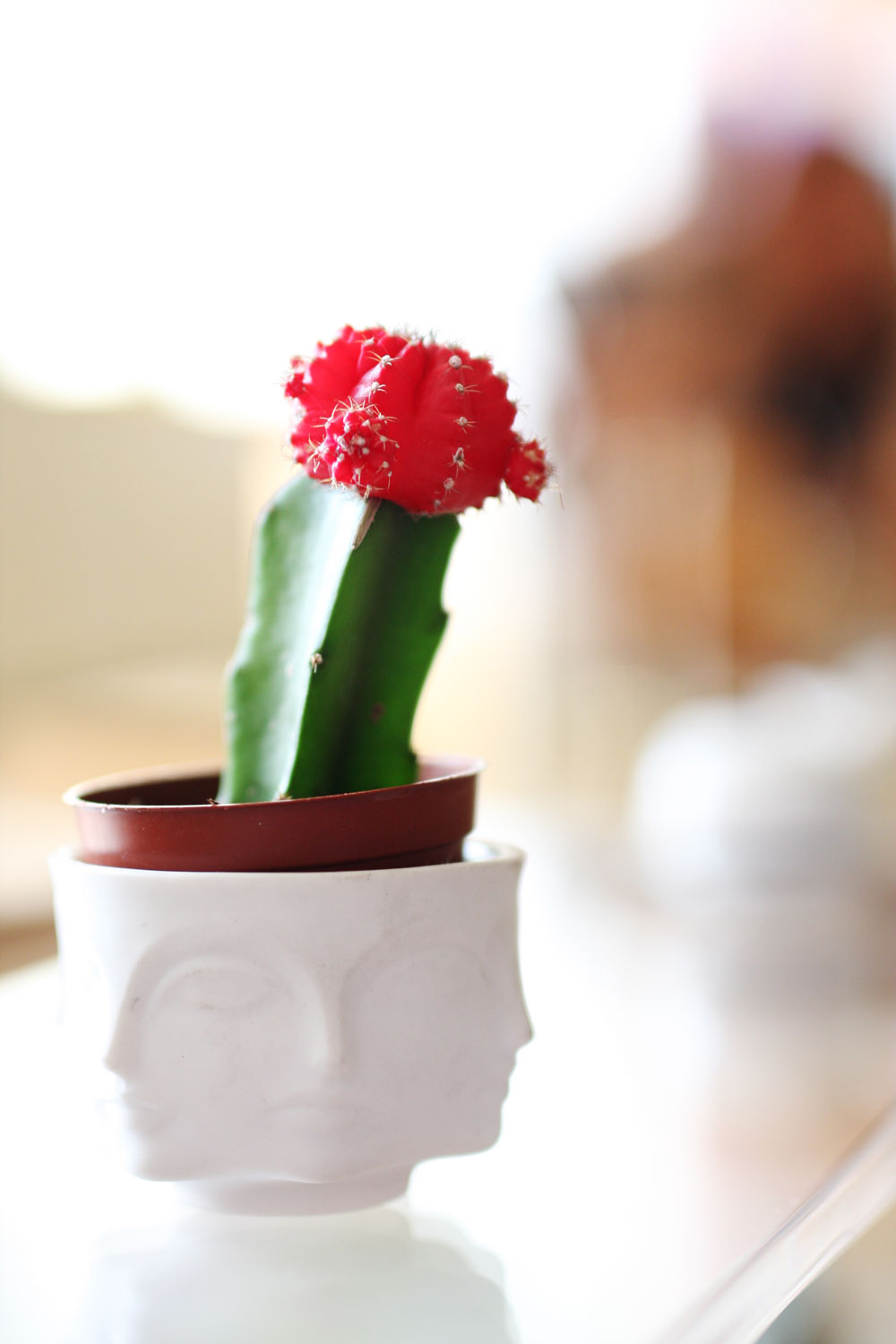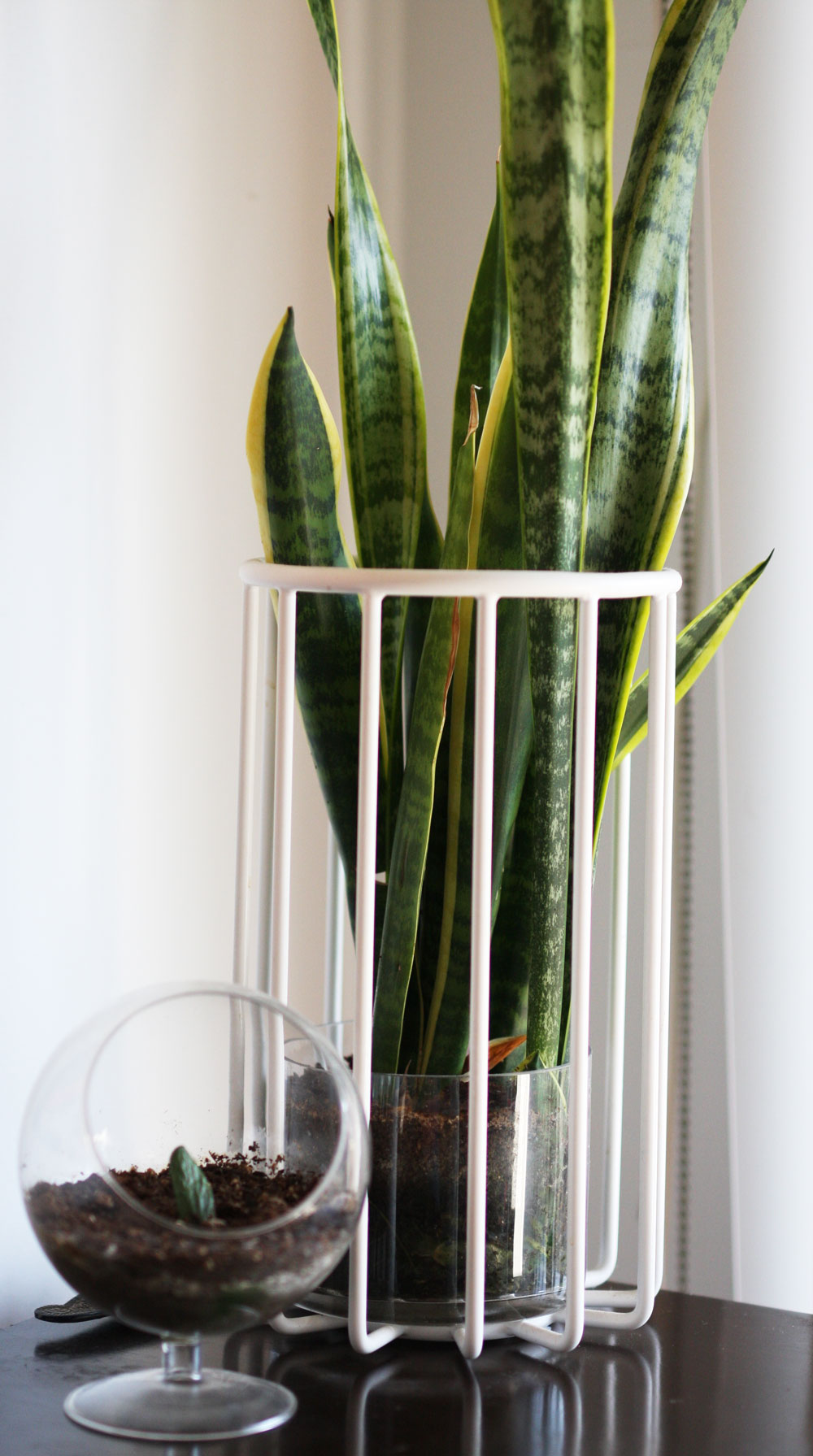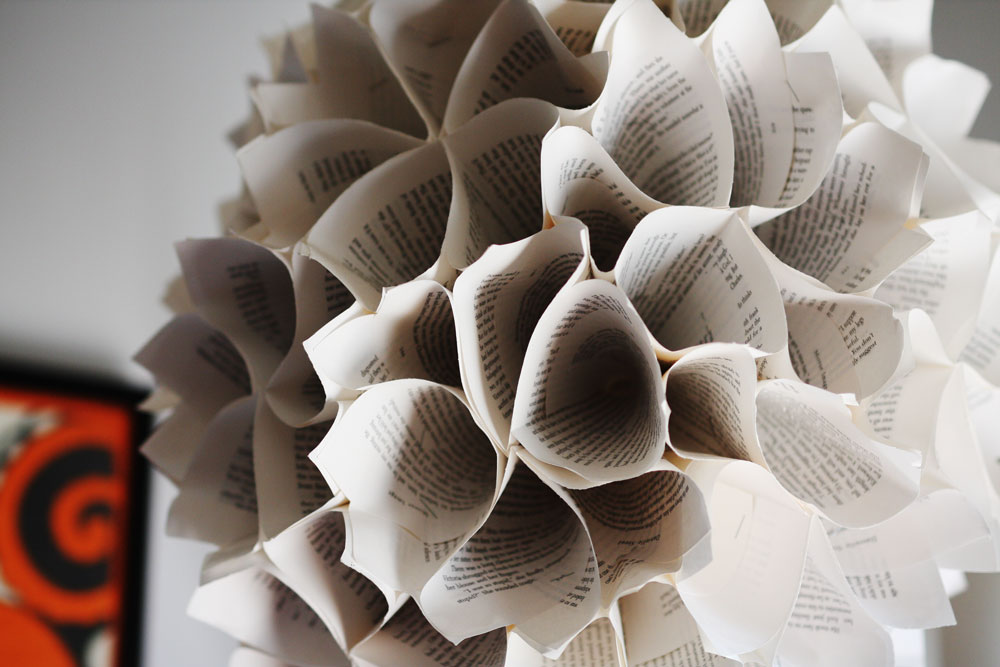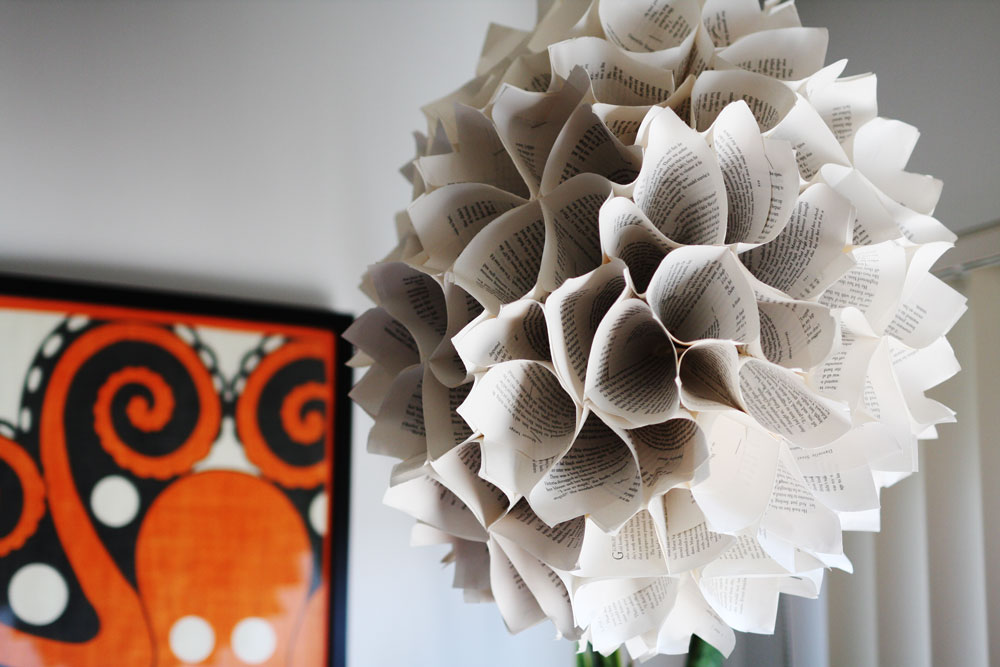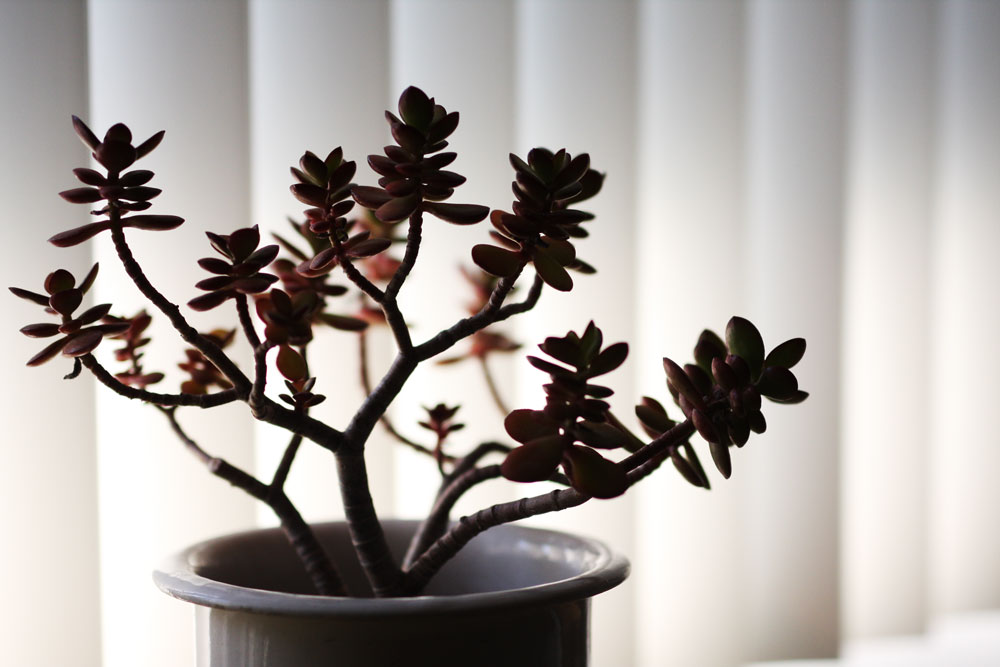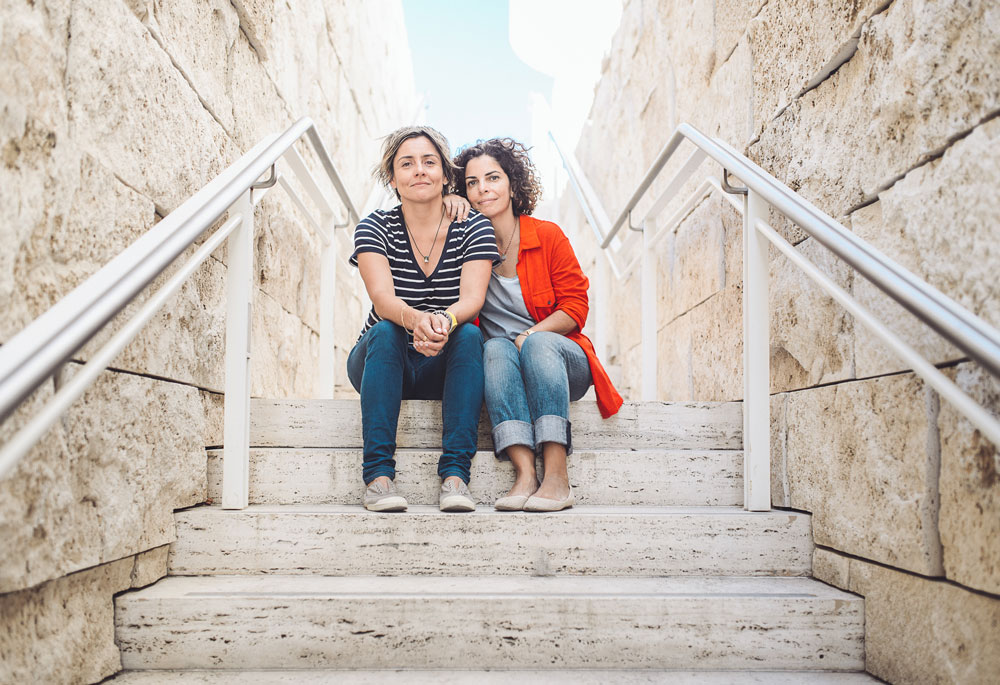 Thanks, Yassi and Daniela! This wedding announcement photo was taken by Yassi's brother Kacy Jahanbini, who is one of the best photographers I know.
Also, a post about how to take better interior photography, Lindsey Hampton gorgeous ceramics, and a beautiful country house in Costa Rica. 
https://jestcafe.com/wp-content/uploads/2016/06/jestcafe.com-bookshelves29.jpg
1413
1000
Mila
https://jestcafe.com/wp-content/uploads/2017/08/Jest-Cafe-about-design.jpg
Mila
2016-07-05 06:30:30
2017-03-31 12:30:24
How Real People Do Bookshelf Styling