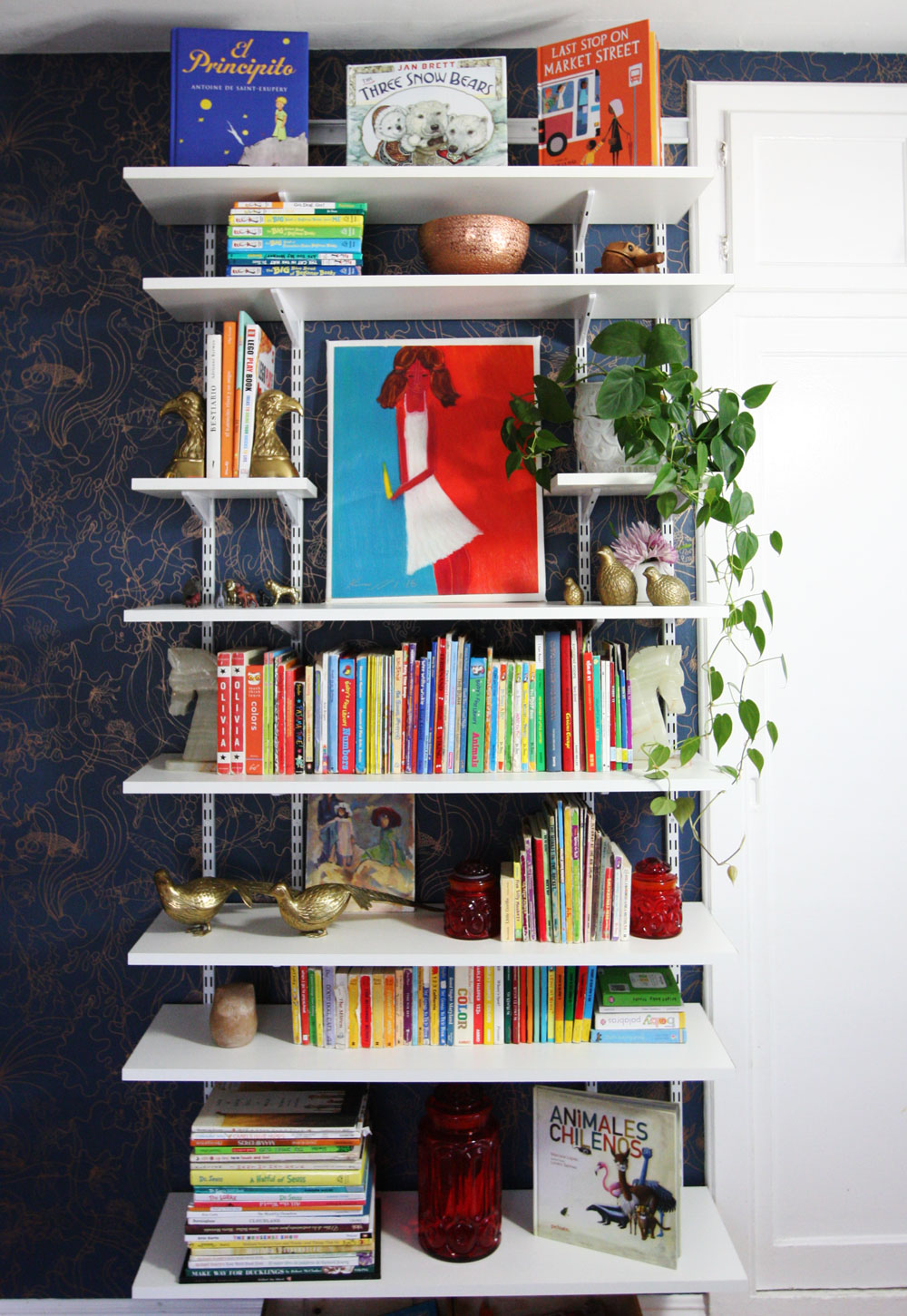 If you want to take good interior photography, you need to master the art of getting straight lines.
What do I mean by straight lines?
Well, it is very simple: Main horizontal lines should actually be horizontal and main vertical lines should actually be vertical.  Also, main lines should be parallel to each other, meaning that vertical lines should be parallel to other important vertical lines in the photo – the same goes for horizontal lines. For example, the ceiling line should look horizontal in your photo AND parallel to other horizontal lines like your floor (see above), unless you are taking your photo sideways.
A photo of a room with crooked lines does NOT look good. Here is an example of a very bad photo:
Do you see how bent this photo is? The ceiling and floor lines are all over the place. Same goes for the vertical lines.
Look how much better this shot is: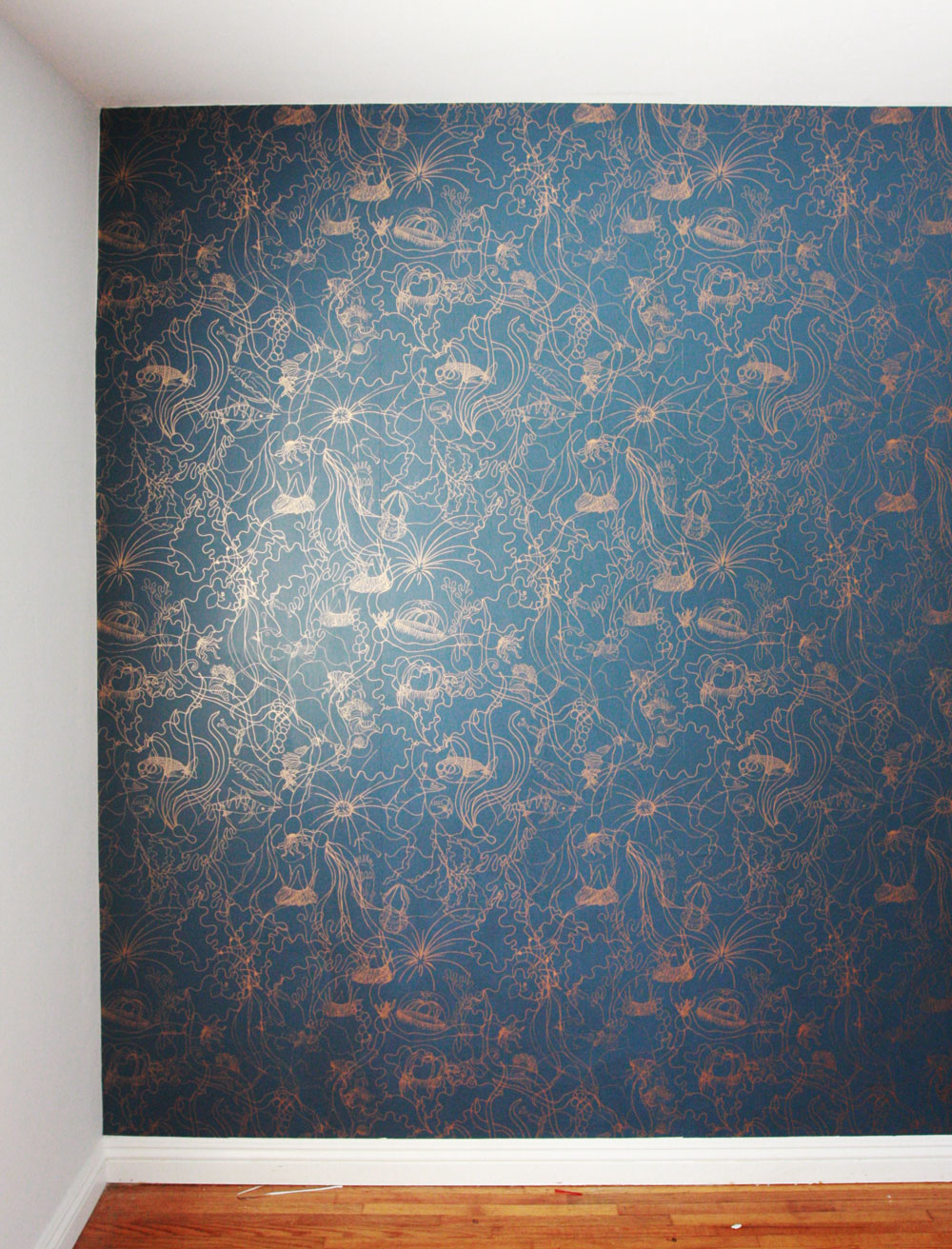 How easy is to take straight lines? Well, not super easy, but I can give you some tricks to start trying. Here are the steps you need to follow:
1) Vertical lines
Vertical lines depend on the camera being tilted up or down. Here is an example of a camera looking up (the red lines are vertical and represent the lines where you want your lines to be) :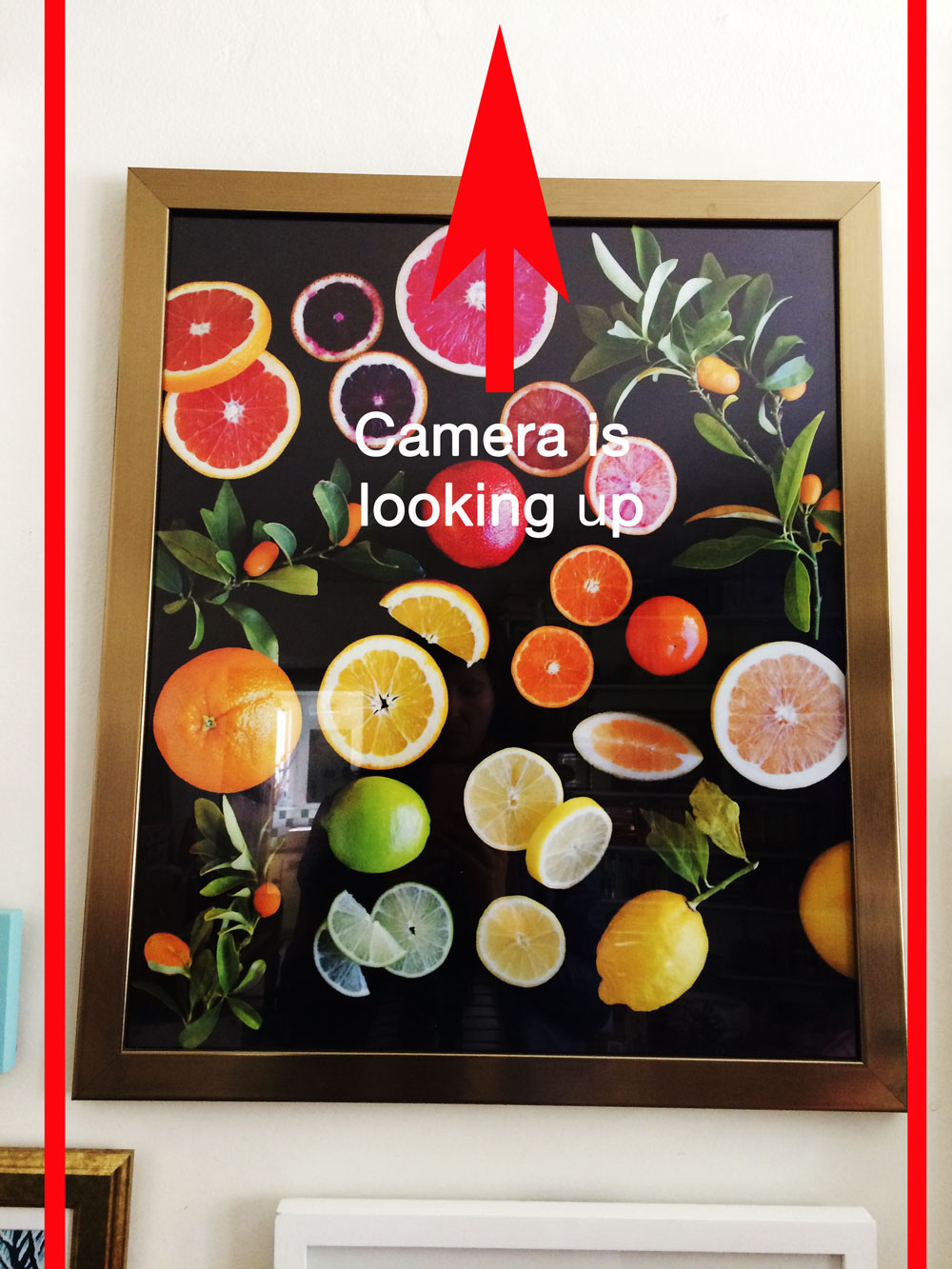 This means that your camera is tilted up, so the vertical lines are skewed to the middle of the upper part of the frame. To adjust the vertical lines, tilt the camera down.
Now, here is what happens if your camera is tilted down too much: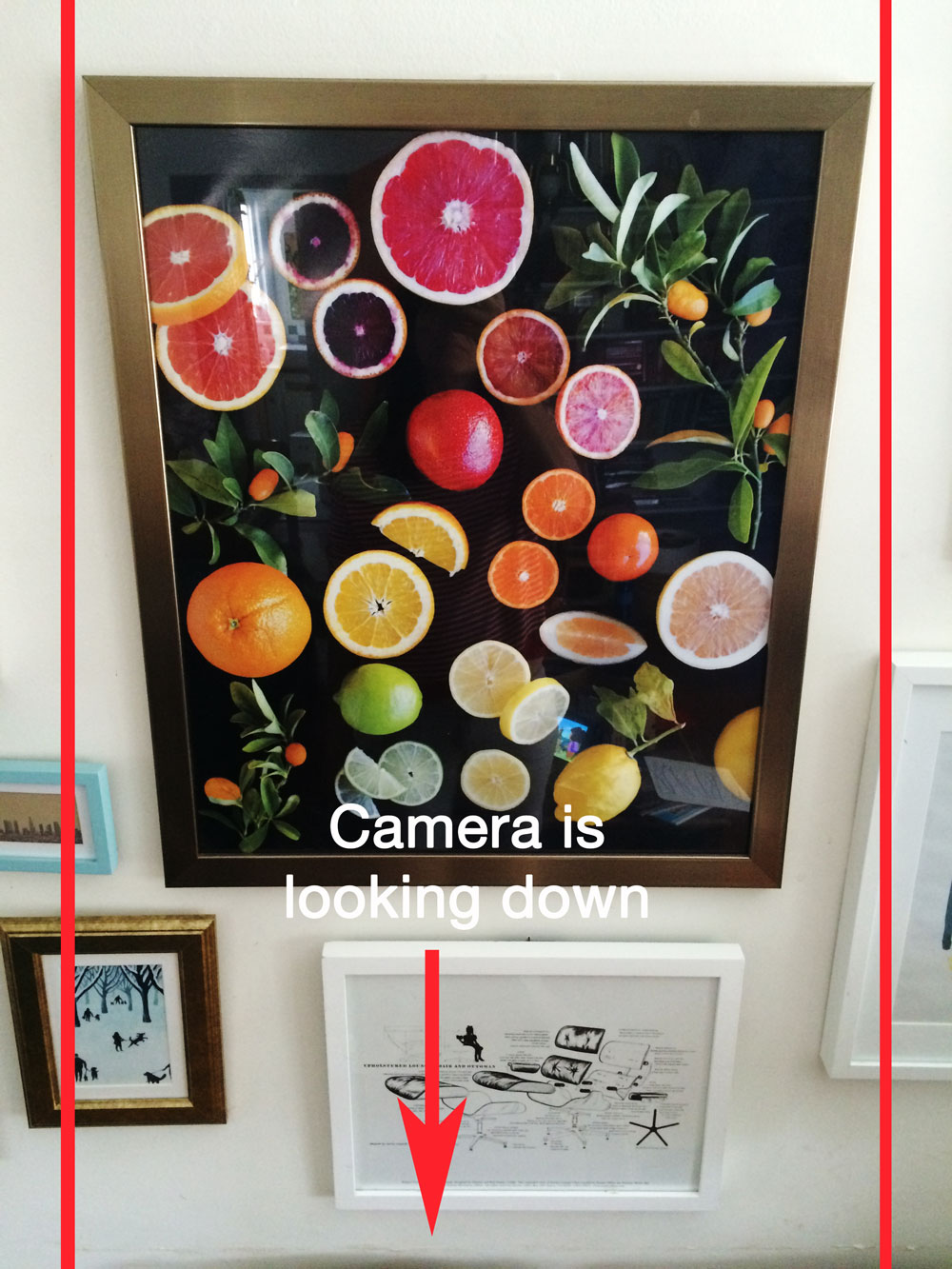 The vertical lines are skewed again.
Once you find the right position where your camera is not tilted up nor down, this is the result: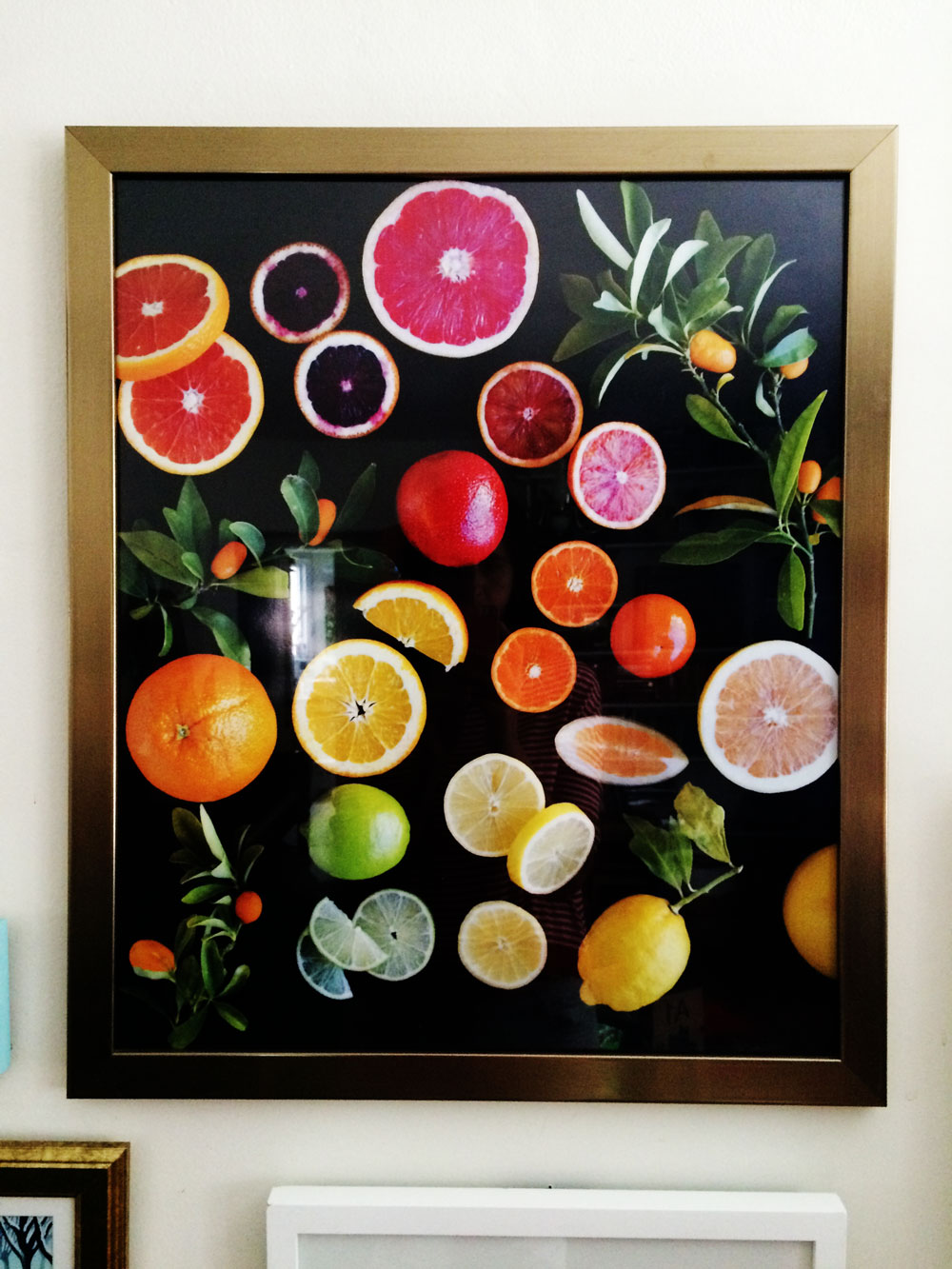 Perfect vertical lines that are also parallel to each other.
2) Horizontal lines
Something similar happens with horizontal lines. As we mentioned before, vertical lines change depending on your camera looking up or down. Horizontal lines, on the other hand, change depending on your camera being tilted left or right.
Here you can see what happens when your camera is tilted to the left. The horizontal lines are skewed.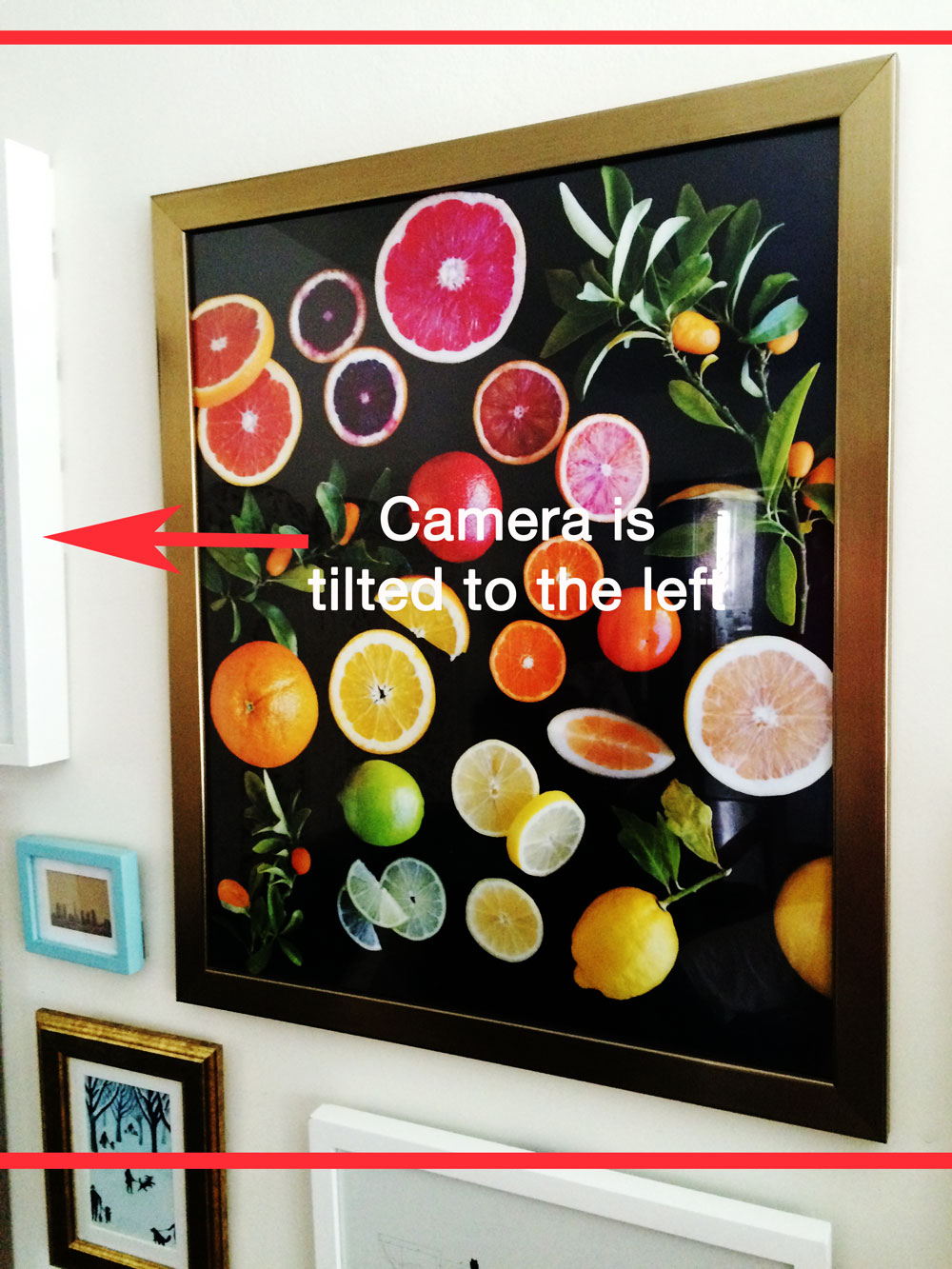 This is what happens when your camera is tilted to the right: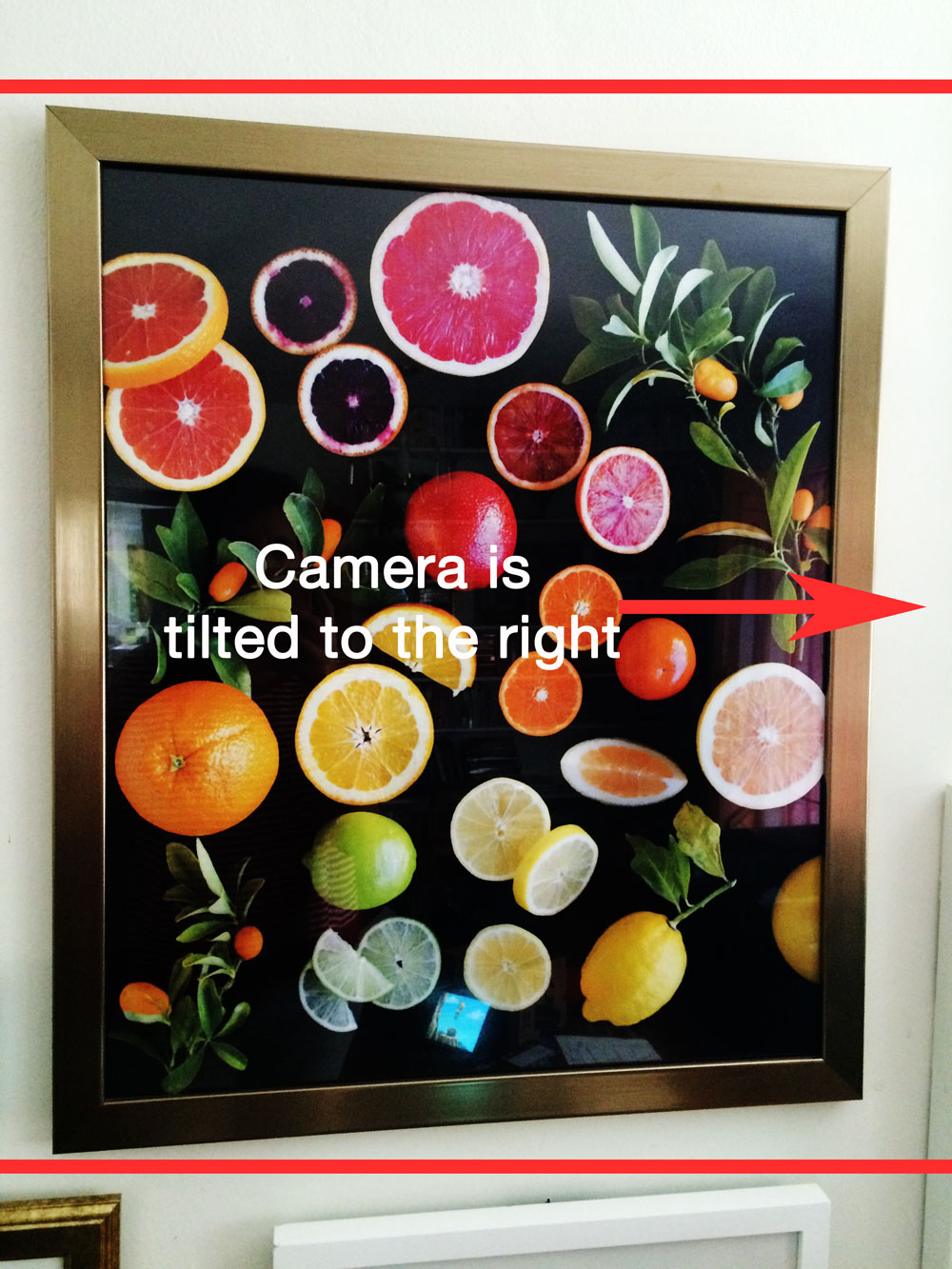 And here is what happens when your camera is centered – not looking to the right nor left -: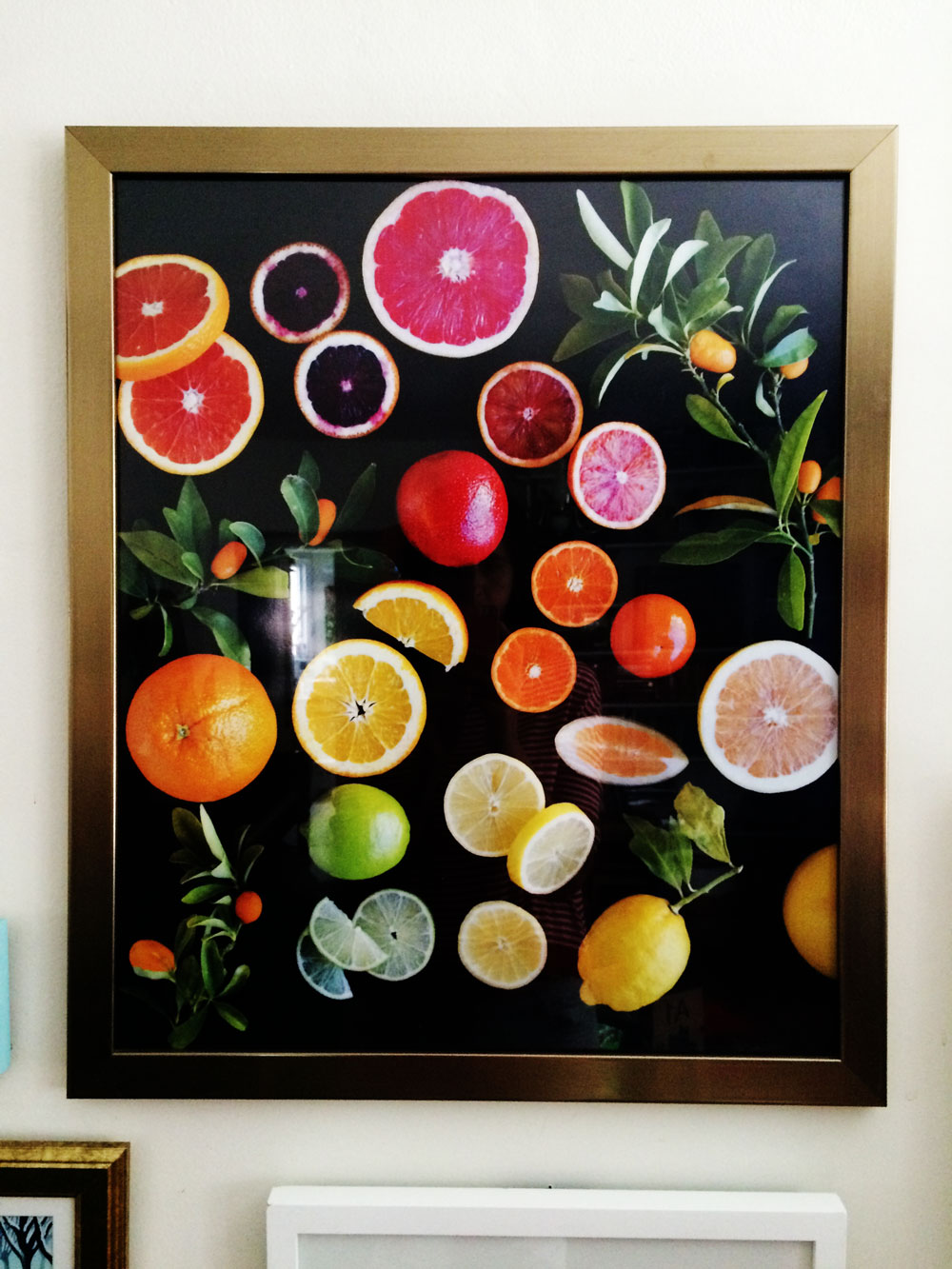 You get beautiful straight and parallel horizontal lines.
3) Centered camera
Sometimes, even if you do what I mentioned above, you get this result: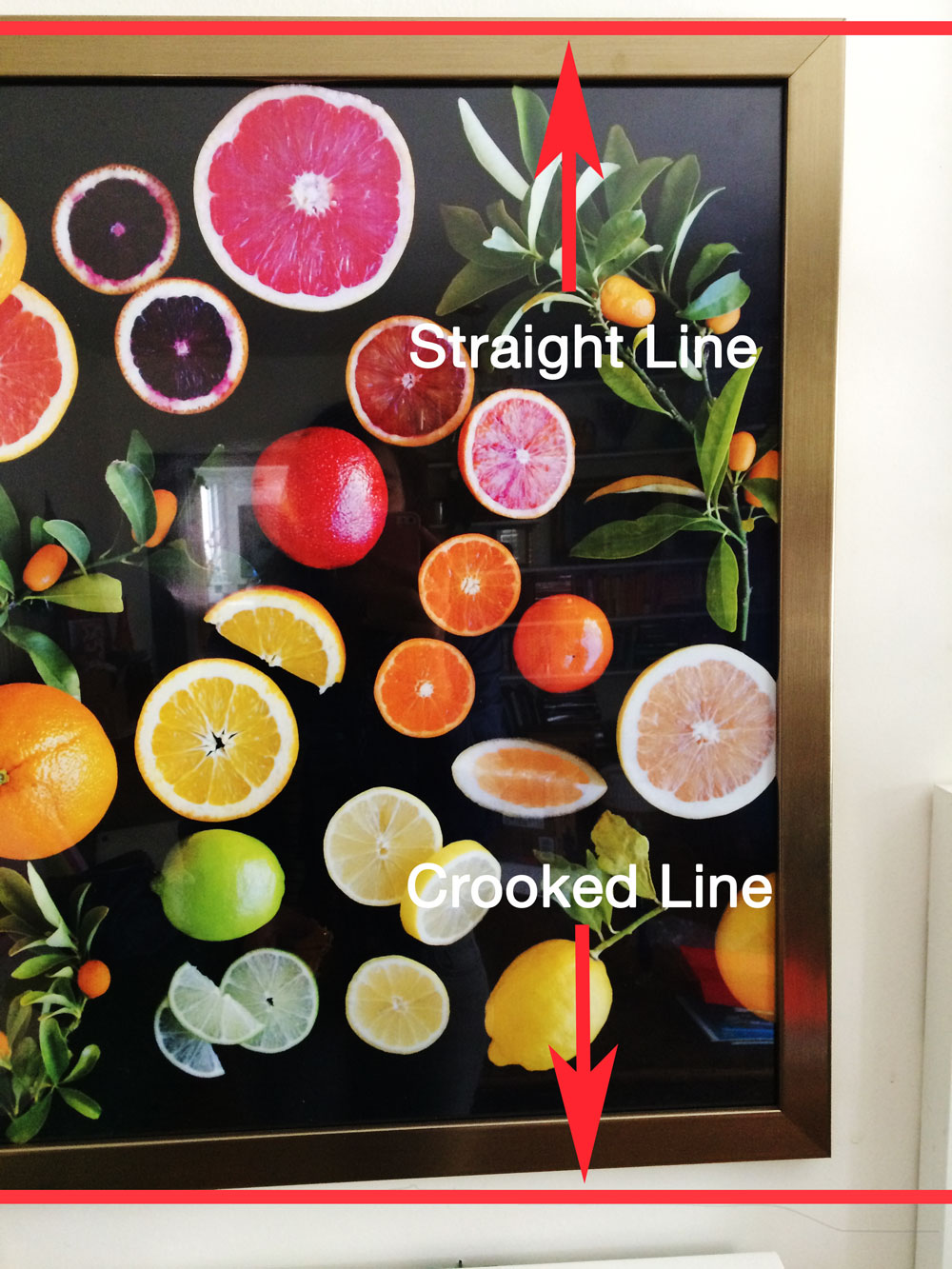 You get one line straight, but the other lines are crooked. That was the MOST typical and difficult situation to solve when I was taking photos for the One Room Challenge! I would get one line straight, but the others didn't follow. It took me a while to understand that this happened because my camera was not centered! Your camera has to be centered to the object you are trying to photograph to be able to get parallel lines, if it is not, some lines won't be straight.
4) Fix it in post
Sometimes, even when you try your best, you can't get straight lines when taking a photo, especially when shooting buildings or larger spaces.
See the photo below (the red lines are true vertical and horizontal lines and show where you want your lines to be):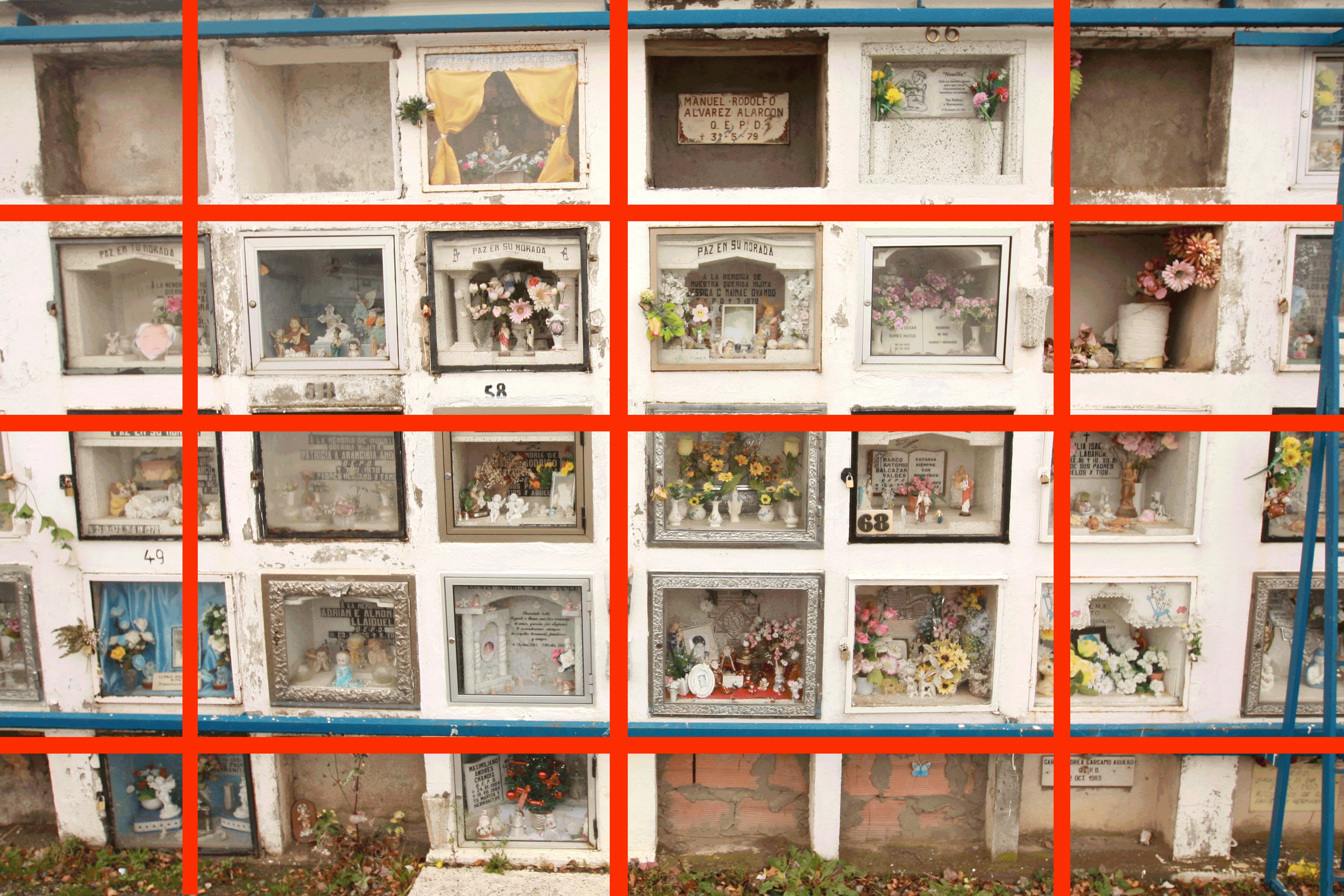 The photo lines in this picture are totally crooked and not parallel… what to do? Well, Photoshop, of course!
Here are the steps you need to follow in Photoshop to fix this mishap:
a) Go to Filter/Lens correction. If you can't open lens correction, you will need to create a copy of your background layer, but that was not necessary for me (I have Photoshop CS3, version 10.0).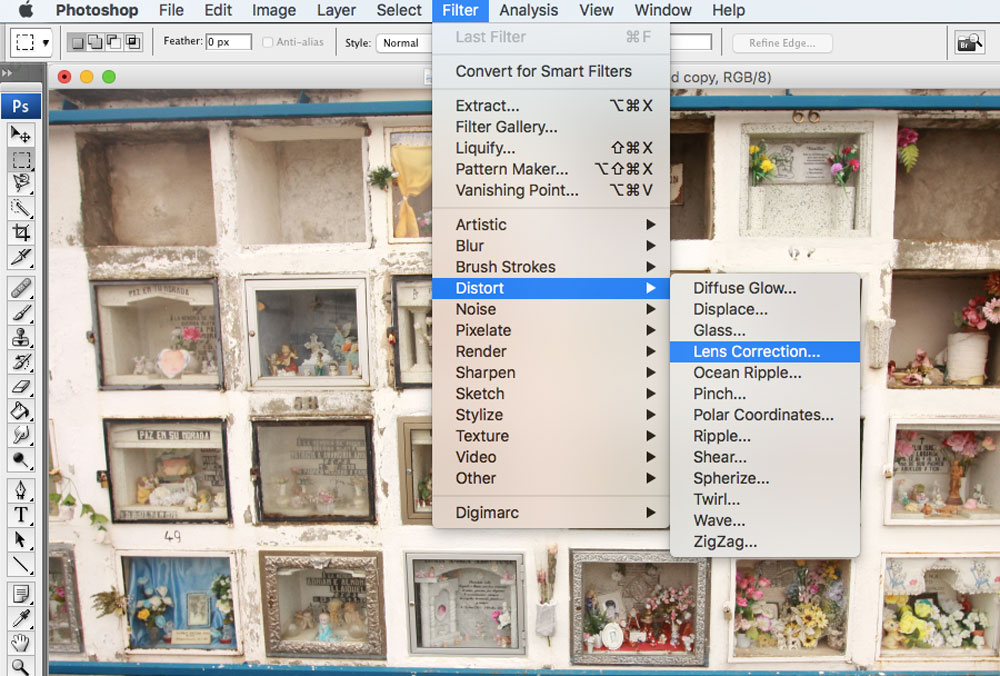 b) After you select Lens Correction, you should see this window (I highlighted in red the two tabs you will be using to get straight lines):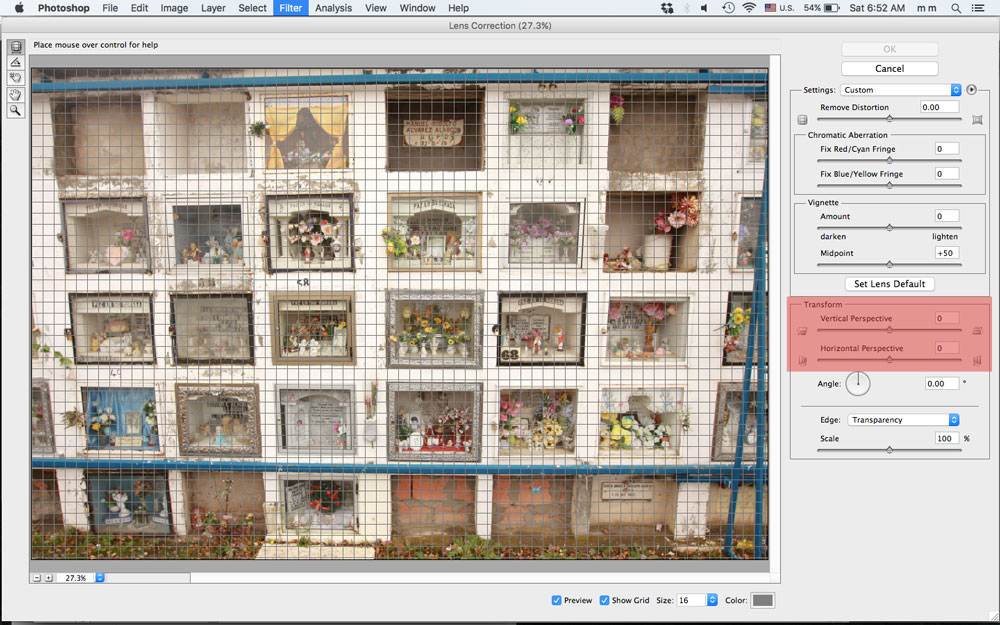 c) I started with the Horizontal Perspective tab. By moving this tab, you can adjust horizontal lines until you get them straight.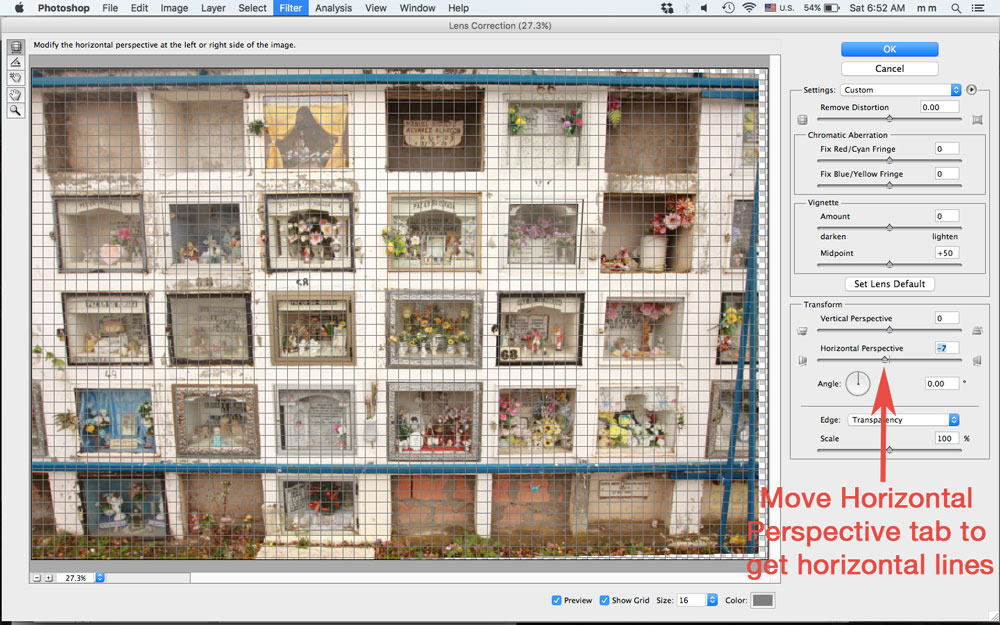 d) After getting the horizontal lines straight (and hopefully parallel to each other), you can start playing with the vertical lines: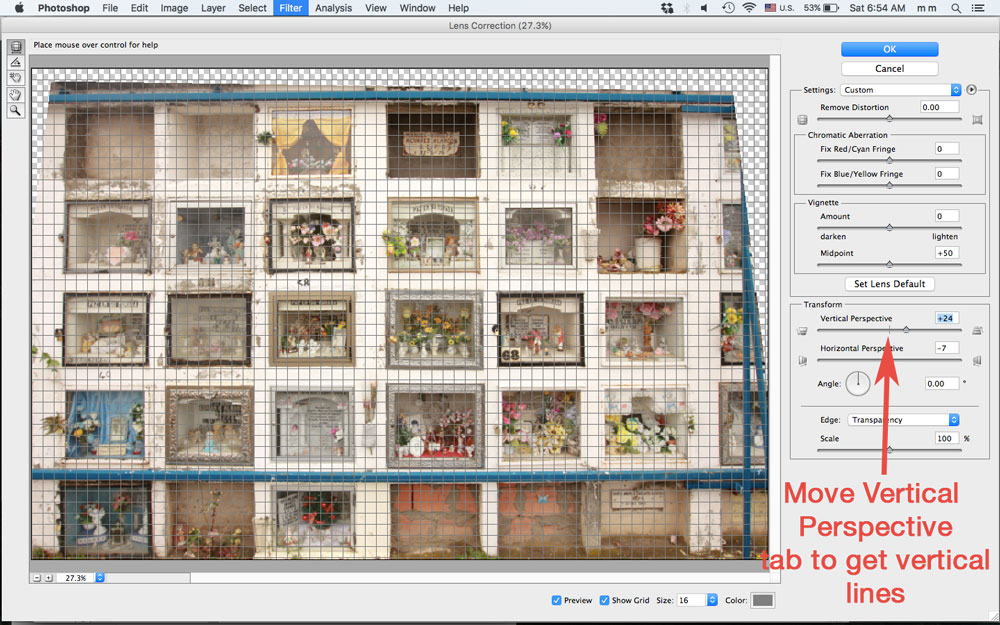 e) Once you get the lines to the position you want, you need to press OK, and you will get an image similar to this: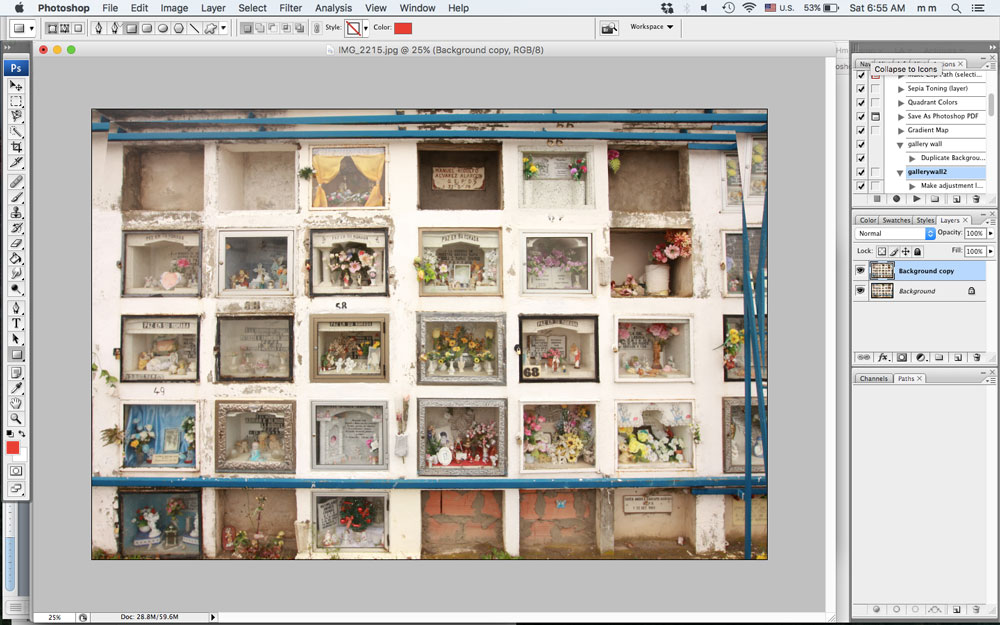 As you can see, Photoshop uses your older image to patch up empty spaces.  To fix this, you need to:
f) Crop your image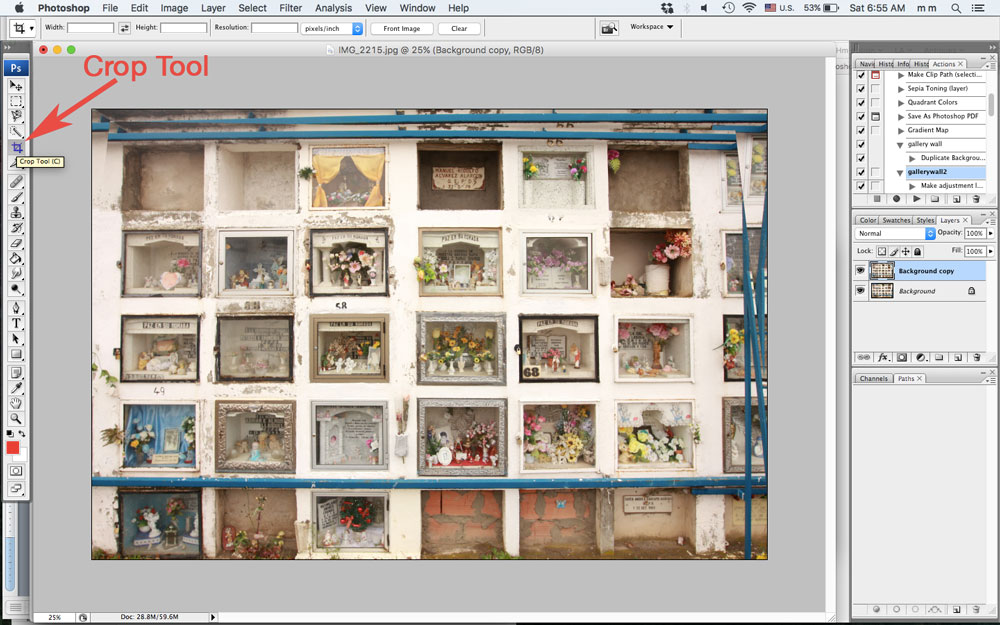 g) Select the portion of your image you want to keep, and crop it: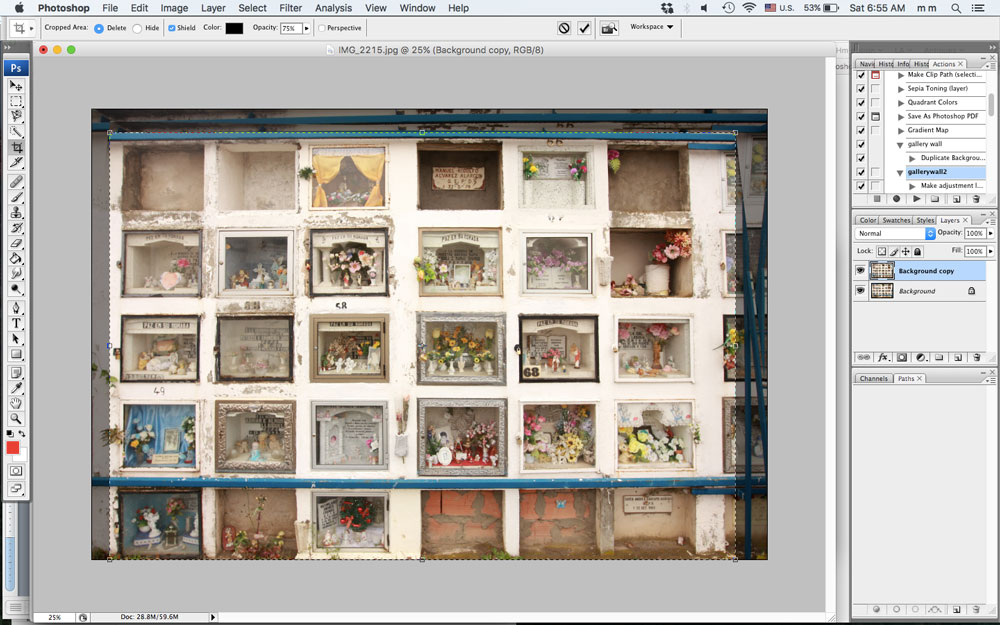 Here is the final result: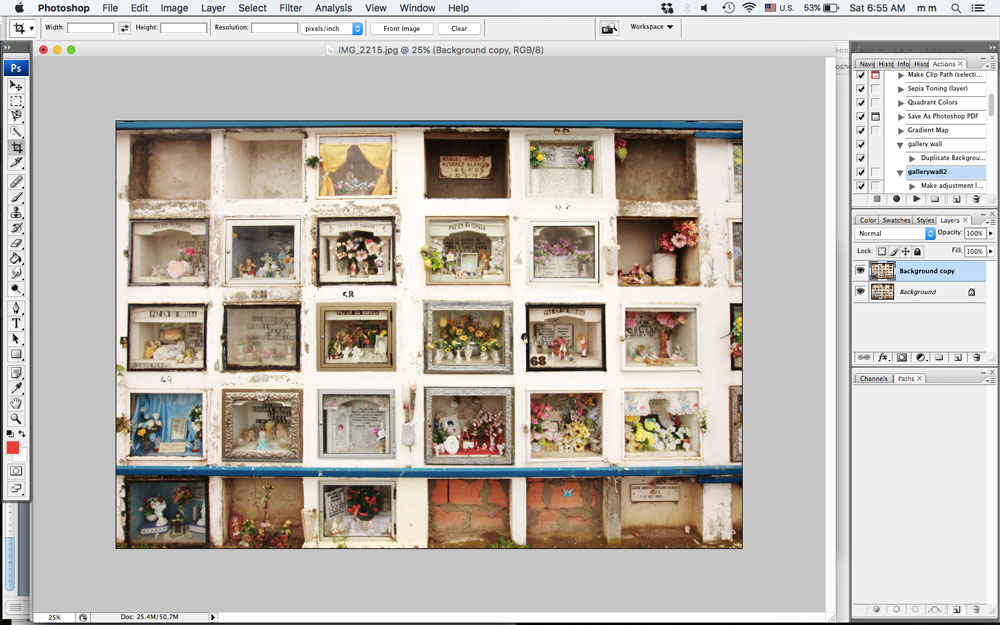 The lines are much, much better, and here is the proof: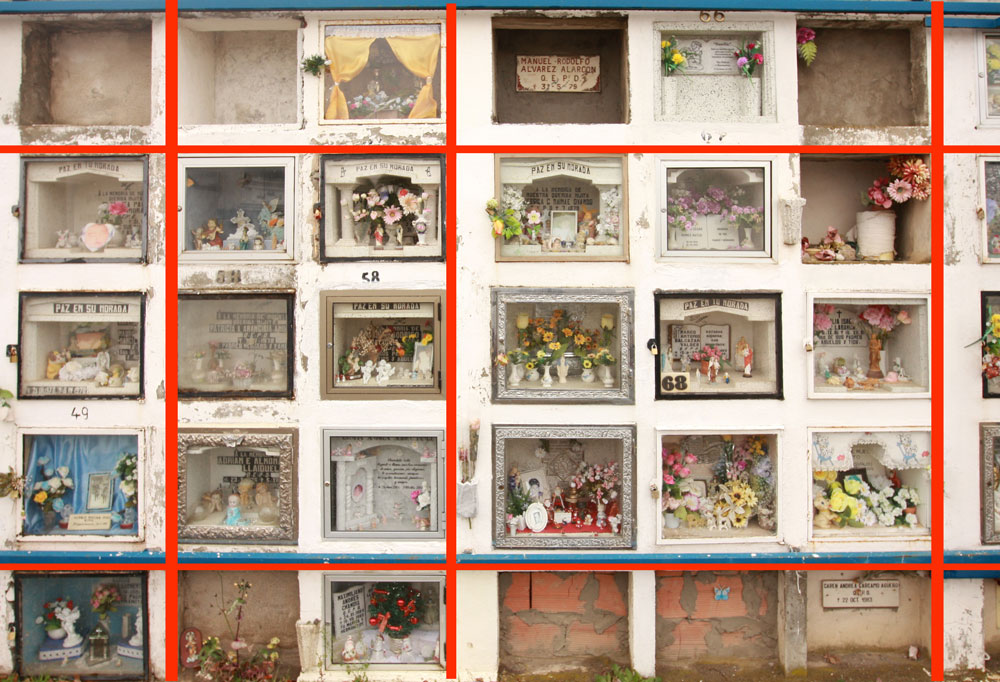 Now the lines in the photo are vertical and horizontal and the picture looks much better, don't you think?
I hope this tutorial helps you. I wish I knew this information before I started taking interior photography because it would have made my life so much easier.
Let me know if there are any other tricks out there I should know!
Also, some posts about my first week participating in the One Room challenge, tips to take better Instagram photos, and an interview with photographer that takes photos of abandoned buildings.
https://jestcafe.com/wp-content/uploads/2016/05/jestcafe.com-ORC-wk6-1.jpg
1451
1000
Mila
https://jestcafe.com/wp-content/uploads/2017/08/Jest-Cafe-about-design.jpg
Mila
2016-05-16 08:48:01
2016-05-16 08:48:01
Tips For Better Interior Photography - Straightening and Aligning Lines