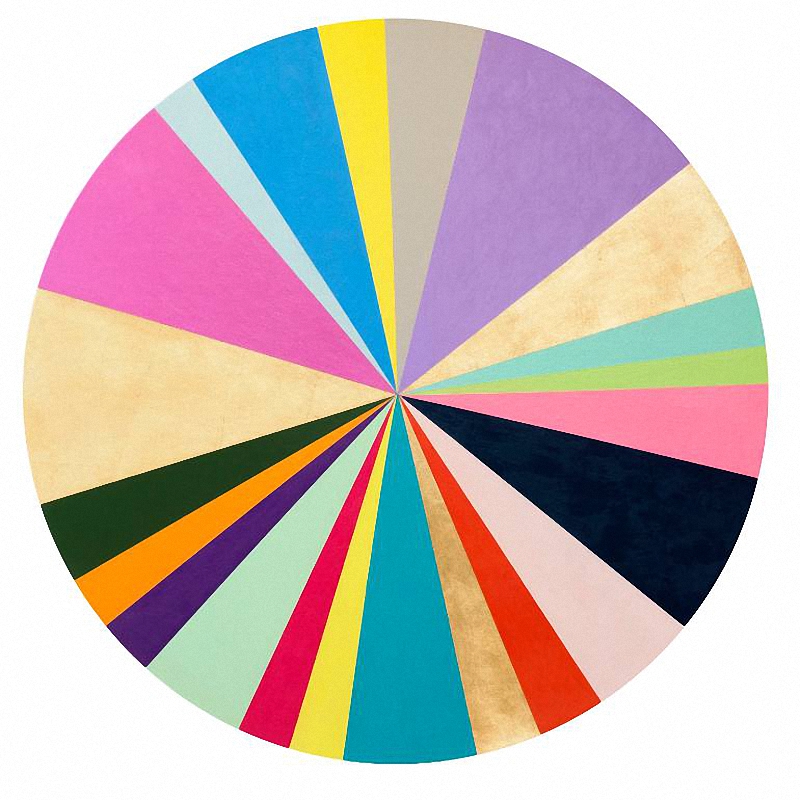 It has been raining a lot in LA. A big difference from last year's winter that was dry and hot even though it was El Niño. I don't get it! What is going on "weather" people? Can you get it right? I need to know how the weather is going to be for the next 5 weeks to the hour to be able to pull off this outdoor project I have in the works. (Good news: the grass and plants are having a water makeover.)
What is this outdoor project you might ask? Let me explain.
The wall of our garage is a very, very sad place right now. Want to see?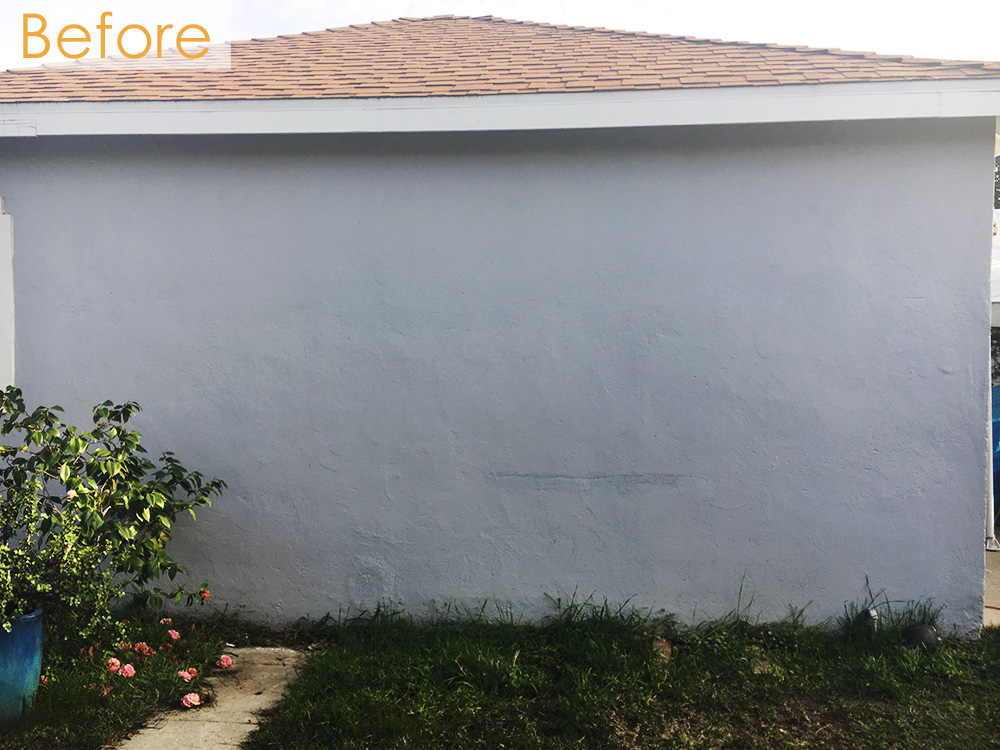 Just looking at this boring wall depresses me and I am saying NO to depression this year – one of those unwritten resolutions I have– so I had to come up with a plan. Luckily, I was reading the Interior Design Magazine a couple of months ago and found this photo: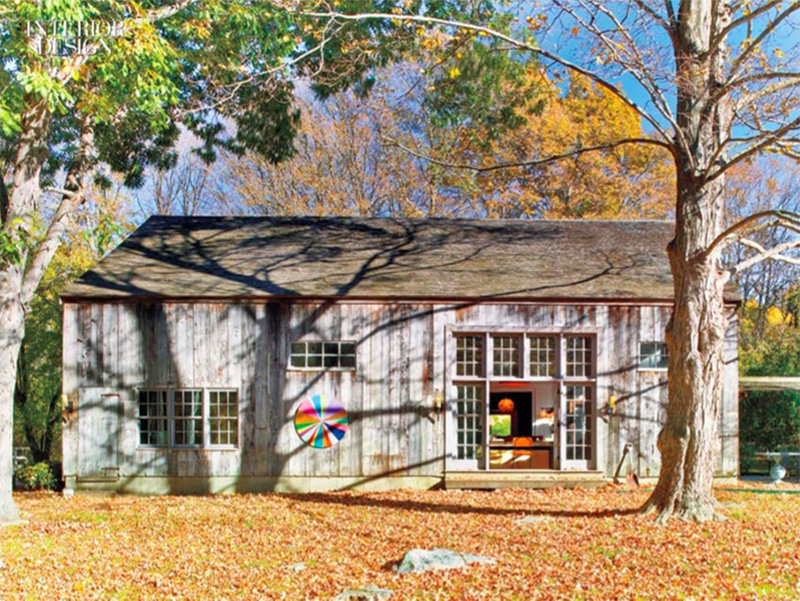 Do you see what I see? That wonderful and colorful outdoor painting? It is the Big wheel by Kat Murphy. Designer Peter Carlson creatively placed it on the outside of his barn house. VOILA! What a simple and perfect idea.
Finally, a solution in sight. I have decided to do an outdoor painting that brightens up that garage wall and my heart. Genius!
I know what you are thinking: "but you are a talentless painter!" You are right, you are right, but this wheel requires minimal talent (I think)! Nothing a blue tape (or 10) can't handle, plus, remember, I have George who always comes to the rescue.
Here is the Big Wheel by Kat Murphy from up close: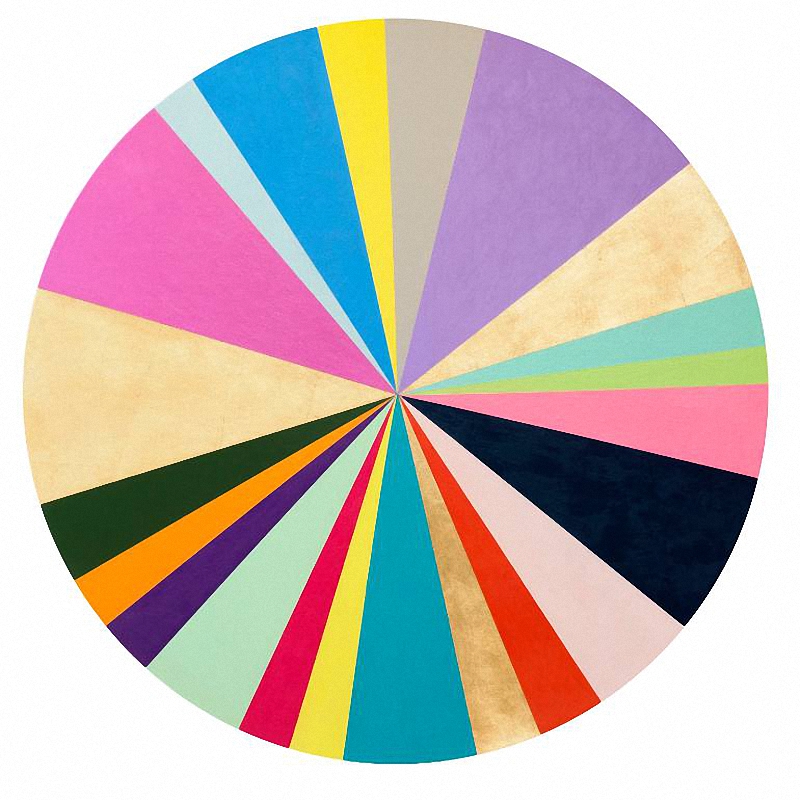 Doesn't seem that hard to make, does it? I decided to create a big square painting instead of a round one because I don't want to spend the money on getting a big customized piece of wood, plus, I don't want to be a copycat 100%.
The next decision to make was colors. Have you seen the mural that Oh Joy painted for the Souther California Children's museum? Here is a portion of it: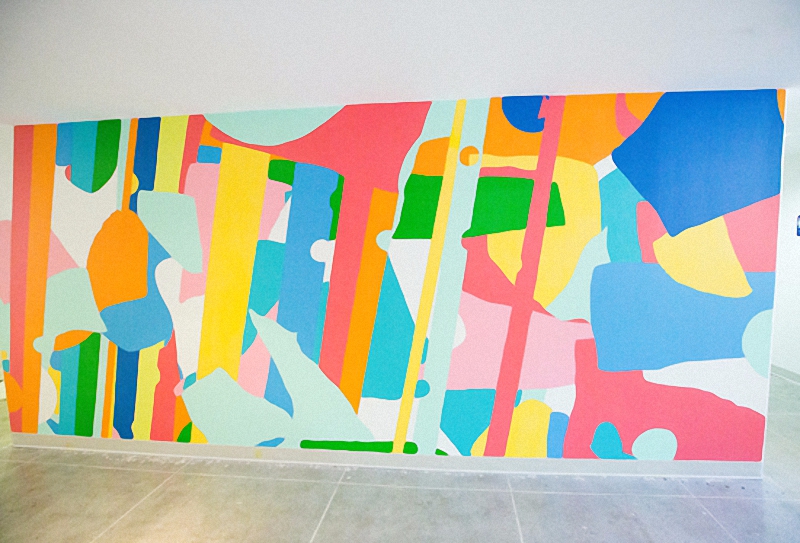 I really like the palette, although I need to add darker colors to embrace the adult that lives inside me.
After playing around with colors in Photoshop A LOT, I came up with the following image: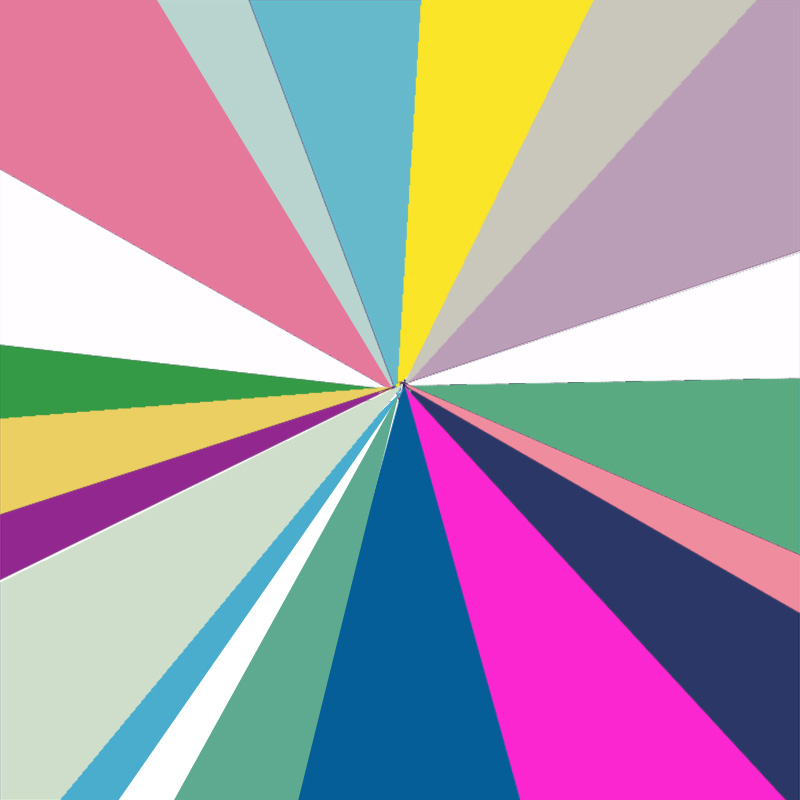 It is a little crazy, I know, but it is also very unexpected and possibly very, very cool. I am into color this year. I want to take risks and be more original. This is a great way to jump start my 2017 and put my projects into gear.
I am planning to start the painting this week and hopefully have it hanging on the wall by the end of next weekend. UPDATE: HERE IS THE LINK TO THE POST WITH FINAL PAINTING.
Thanks for stopping by!
https://jestcafe.com/wp-content/uploads/2017/01/jestcafe.com-Big-Wheel-by-Kat-Murphy.jpg
800
800
Mila
https://jestcafe.com/wp-content/uploads/2017/08/Jest-Cafe-about-design.jpg
Mila
2017-01-09 05:37:44
2017-04-03 18:58:59
An Outdoor Painting For Our Garden