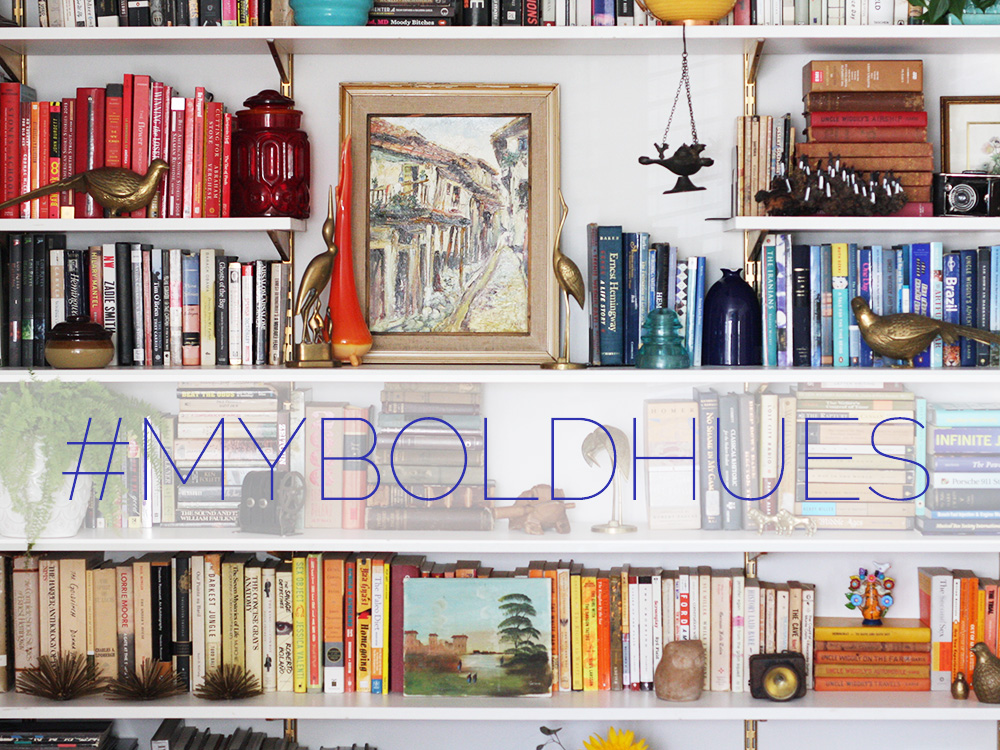 When I was 15 and going though crazy hormonal changes, my mother let me decorate my own (very small) room on the second floor. To appease those erratic and sad emotions, I decided to paint each of the walls with a different color. My mom silently freaked out, but I went ahead with my plan undiscouraged. It was my first decorating project and I liked it. A lot.
I remember the result so vividly and it was AWESOME! I loved being in that room with roof access for private matters, a big window looking into the garden, and a desk for all my projects and homework. All of it surrounded by color-lots of it.
I felt like a big deal in spite of my awkward body and pimples. That is what you call confidence in spite of reality. (So now you know, if you are or have a teenage girl going through unexpected and annoying hormonal changes, let her decorate her own room and the problem will be solved right there and then… for at least a day or two.)
Going back to the color subject… I am telling you this long and boring story as an introduction to a new Instagram hashtag we have created with 6 other amazing bloggers. The name is #MYBOLD HUES. The idea is to create a place on IG where people can share spaces, projects, and moments that are full of color. Beware, because this hashtag will take over the color design cyber world by storm. You will see.
We will be featuring our favorite posts the last Wednesday of each month, so don't forget to participate!
My partners in color crime are:
Ariel from PMQ for Two, Jess from Domicile37.com, Cate from Style Mutt Home, Karen from Copper Dot Interiors, Angela from Blue i Style, and Emy From Semi-Gloss Designs
All these bloggers are lovely ladies that I encourage you to follow. We all have different styles but admire each other's work.
As you can see, I am into color this year, what can I say. I want to see crazy, edgy, random, mismatched images inspired by this hashtag. I have been so happy seeing what people have posted already so, please, if you have an IG account, go ahead and share what you got. I would love to see. And, if you don't follow my IG account (yet), do it now!!! It would be a great way of starting your year! he.
Thanks for stopping by!
https://jestcafe.com/wp-content/uploads/2017/01/myboldhues2.jpg
750
1000
Mila
https://jestcafe.com/wp-content/uploads/2017/08/Jest-Cafe-about-design.jpg
Mila
2017-01-10 05:50:23
2017-01-20 11:42:52
Introducing #MYBOLDHUES For Instagram