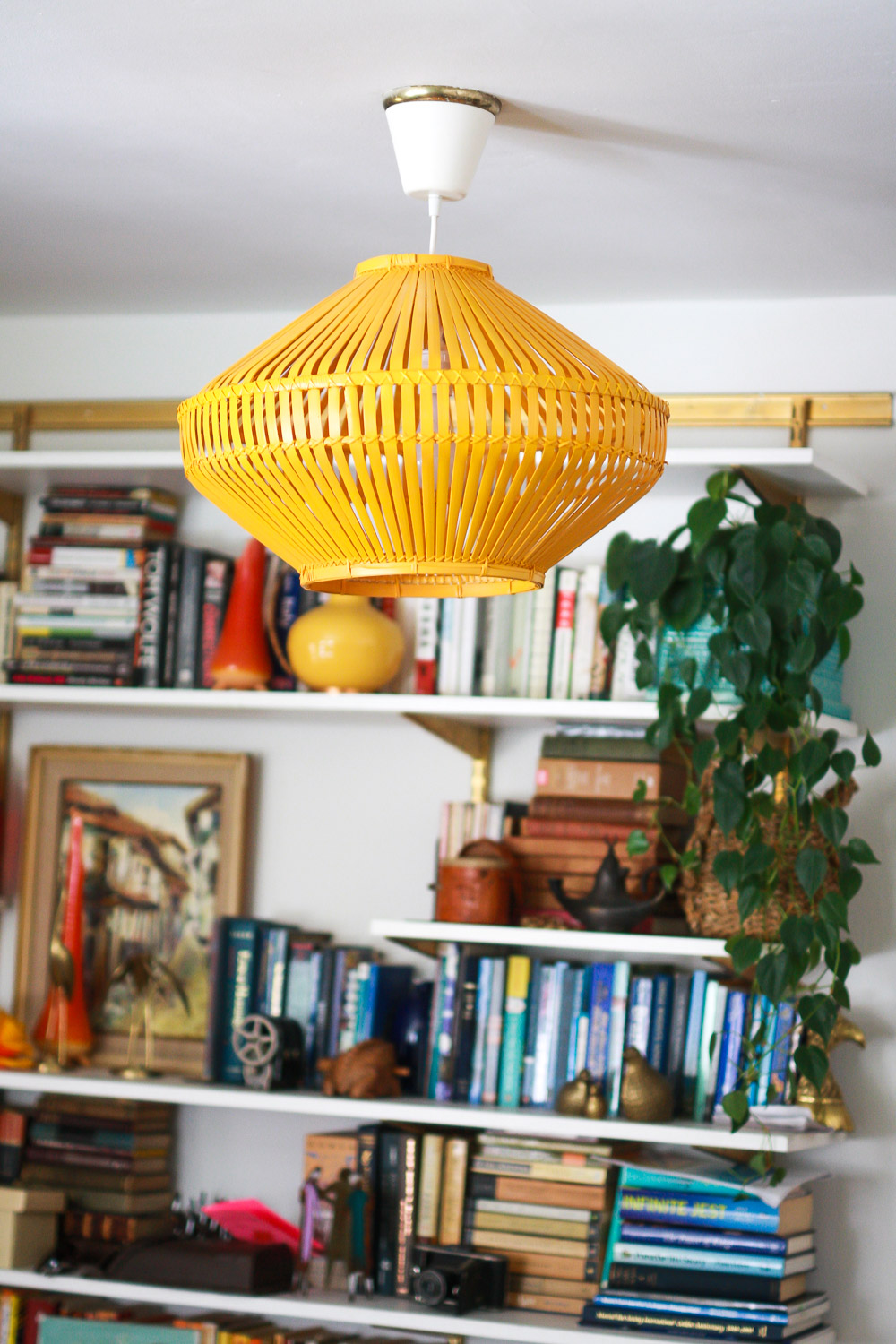 I have a confession to make! The light fixture we have had in our living room since we got the house five years ago is HORRIBLE. I am not exaggerating. Want to see?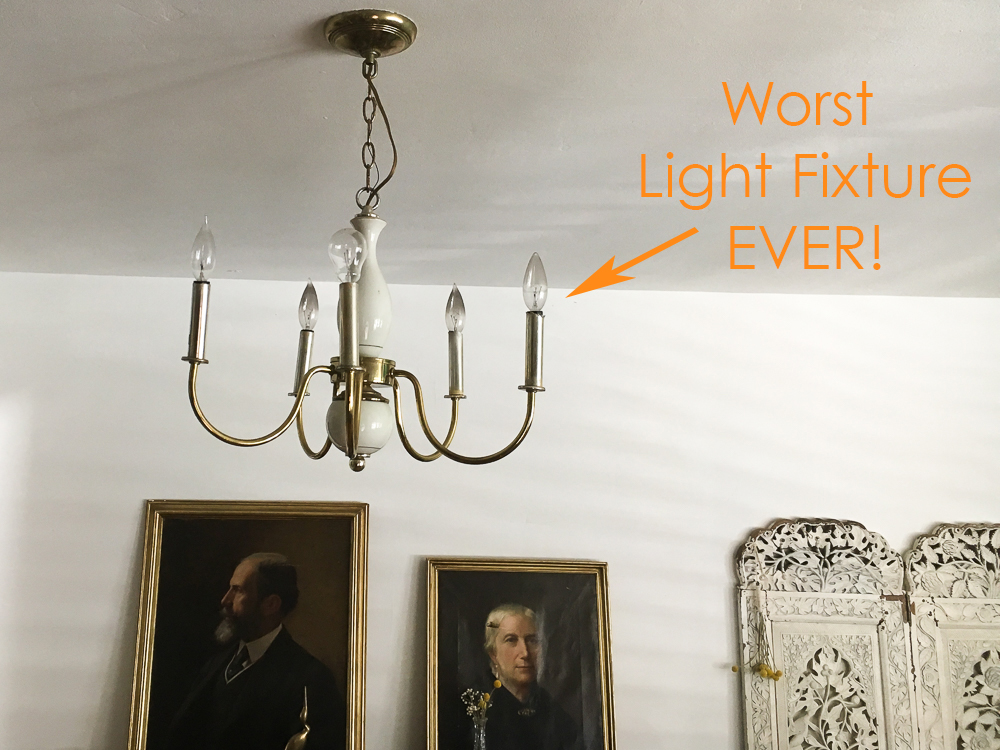 You might be wondering, how is it that you have never seen this affront to humanity before in my posts about the One Room Challenge, Mural, garland, or bookshelves? Well, that goes to show that perspective and photography is everything in the world of blogging. I intelligently hid this crappy lamp so it wouldn't cause you a heart attack. Thank you very much.
Why did it take me so long to update the light fixture? Because I wanted a bronze chandelier that costs more than $1,000 and I was never able to justify expending that kind of $$$. I had my heart set on it, but, as time went by, my conscience couldn't pull the plug on such a splurge. I decided to find a cheaper route.
Such was the state of affairs in the interior design world of my home when my friend Stephanie from Casa Watkins Living posted a photo to her IG account with the latest summer collection at IKEA. Take a look: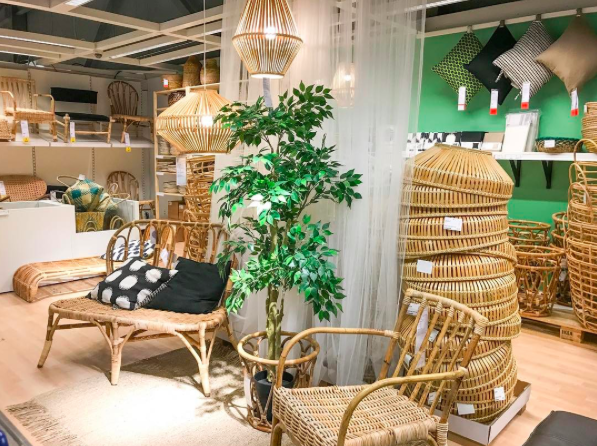 It had a lot of cute boho pieces and those beautiful Jassa lamp shades! No exaggeration, I was in IKEA within 2 days of seeing this post ready to change my light fixture. The only problem was that I didn't want such a neutral color, but because this lamp shade had a natural finish, it was easy to spray over and give it a completely different look, I went for bright yellow. Why not? Remember, this is my year of color! I am embracing it, I am living it and I want it everywhere in my life.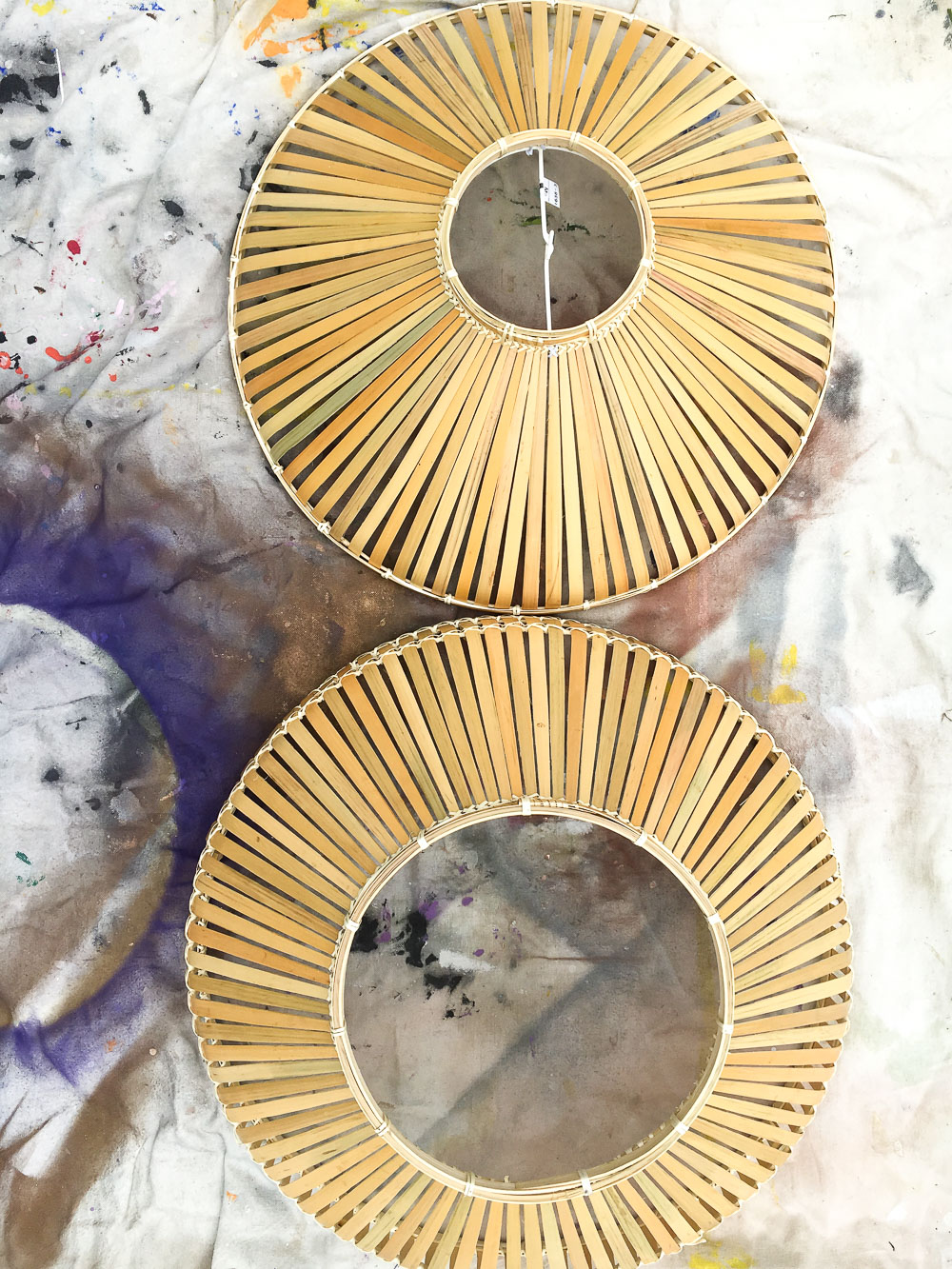 Here is the lamp shade before spraying it.
I love when I can take a cheap piece and do minimal work to give it a completely new look. IKEA pieces are perfect for this because they are so cheap that it doesn't matter if you fail because the investment is minimal. In this case, the cord and shade cost $40. A big difference from $1,000!!!! I am going to be able to do so much cool stuff with that extra money in my budget. He.
Here are some photos of the final product: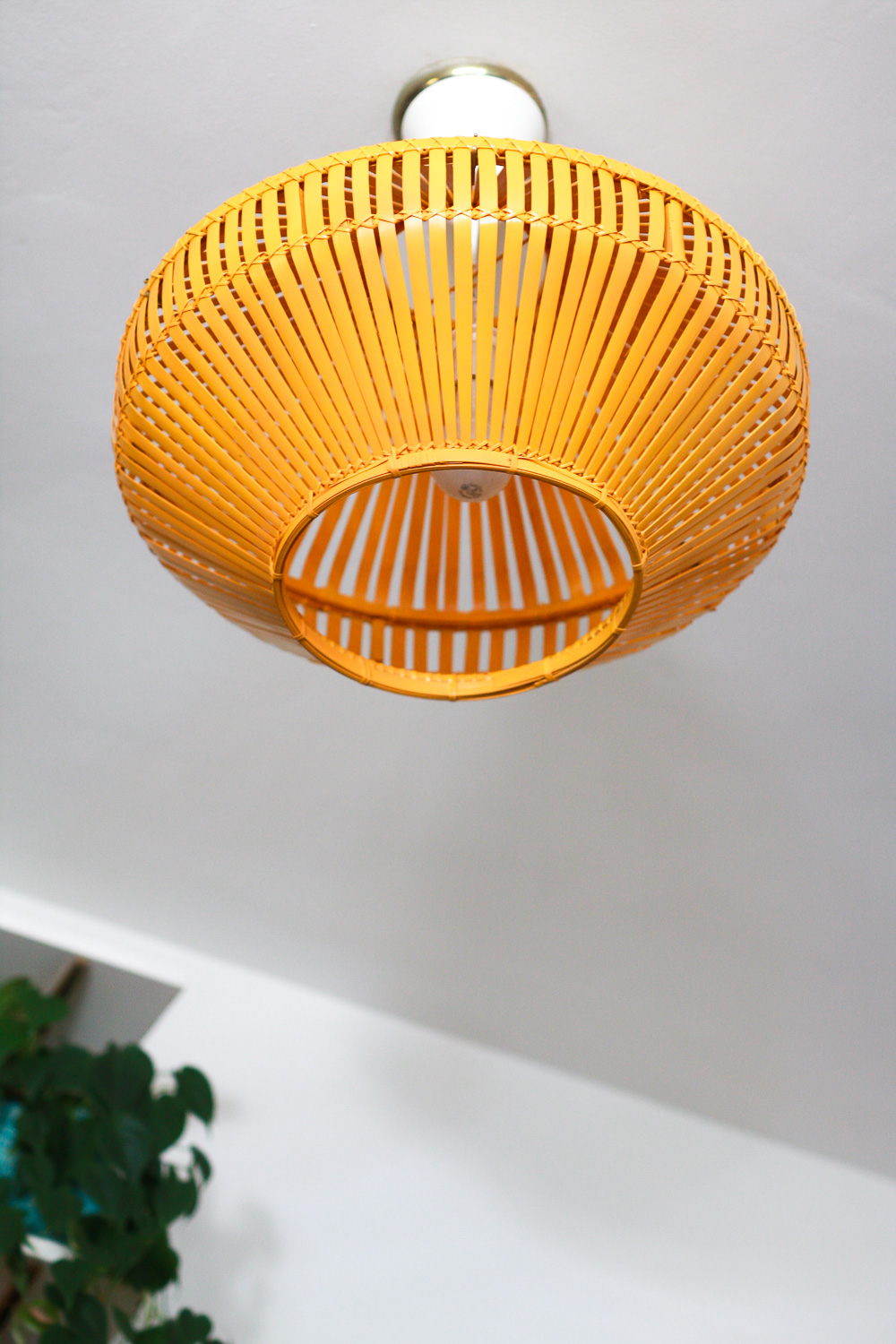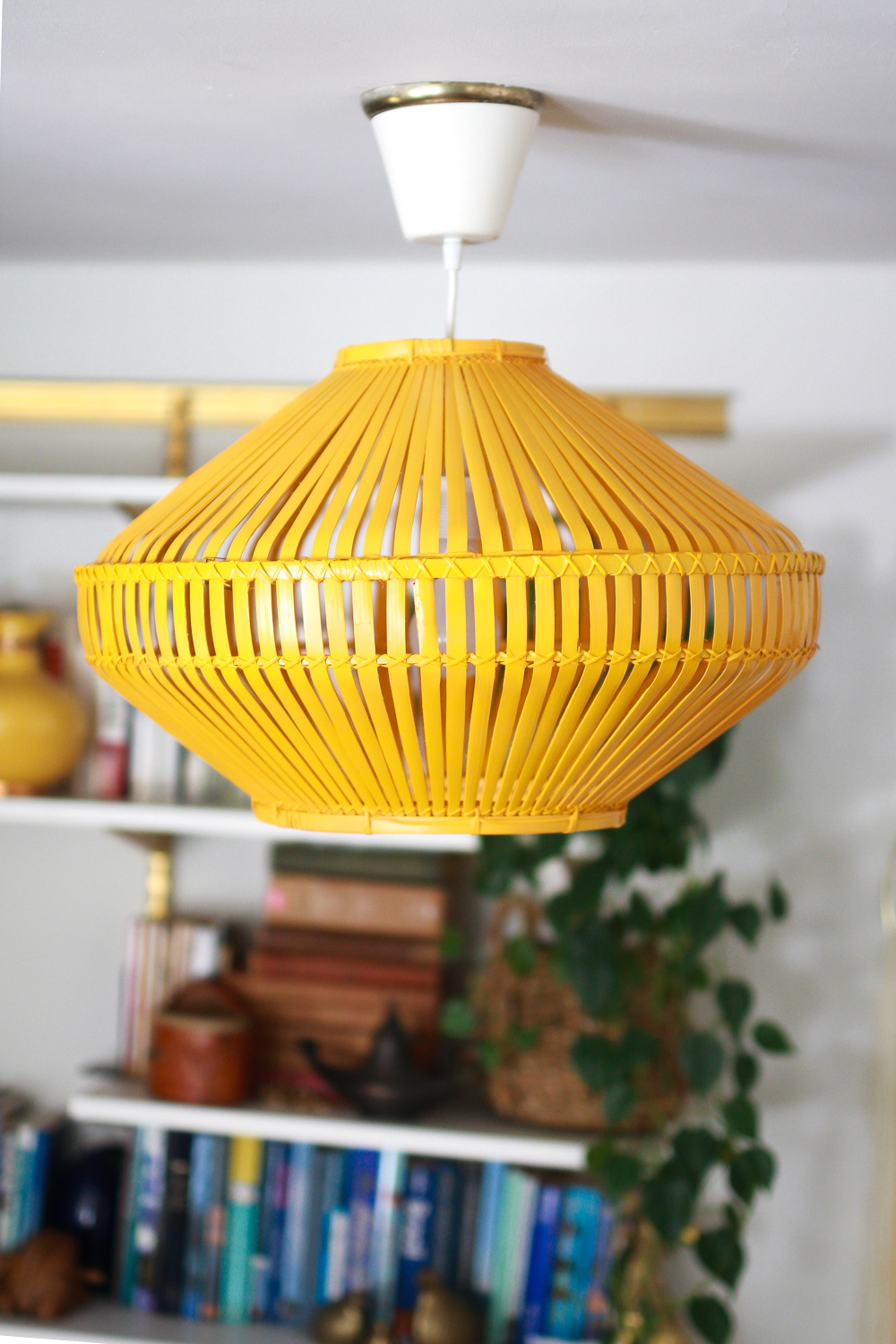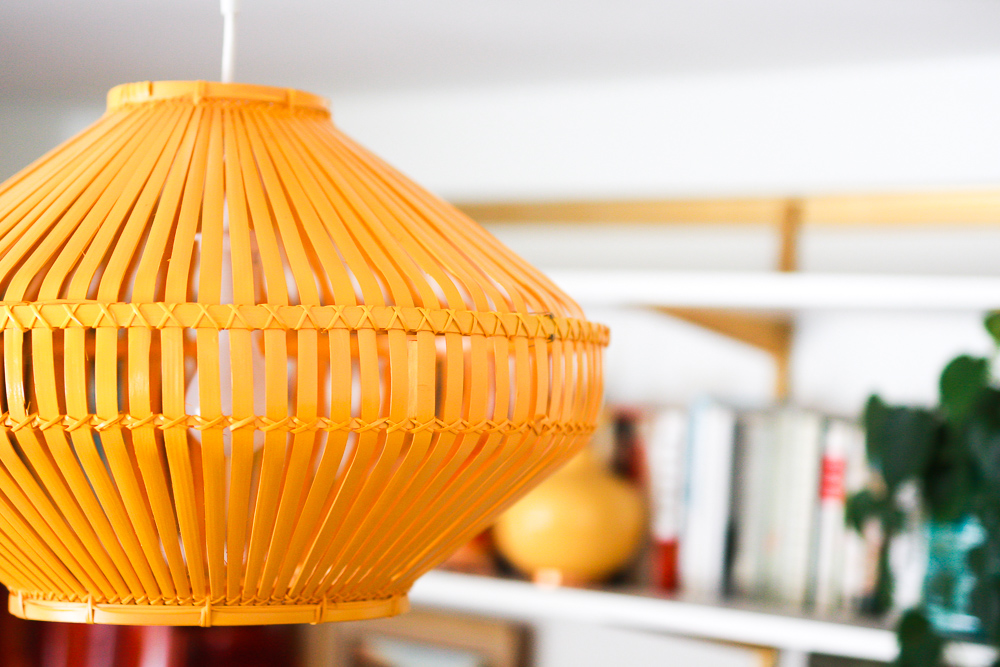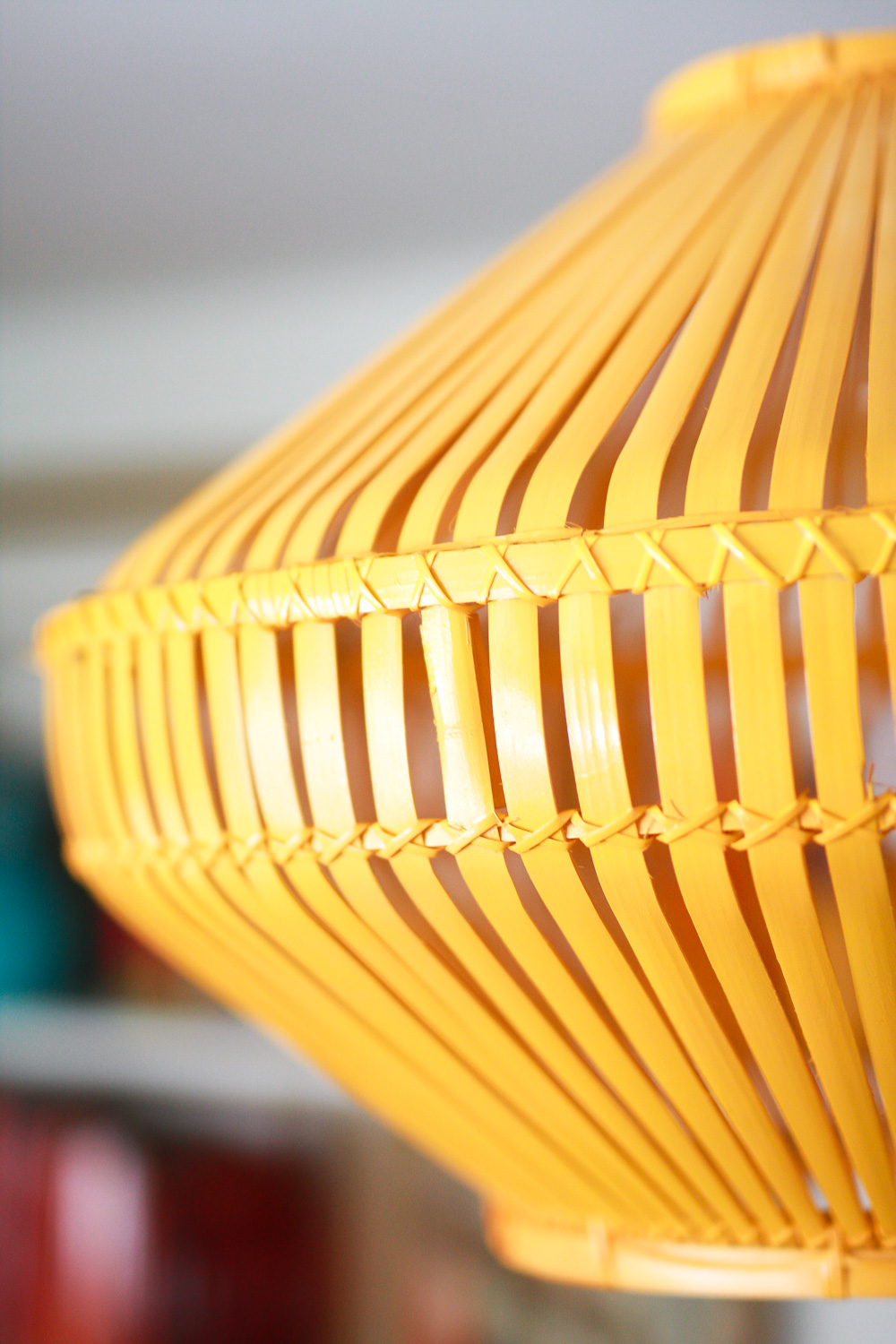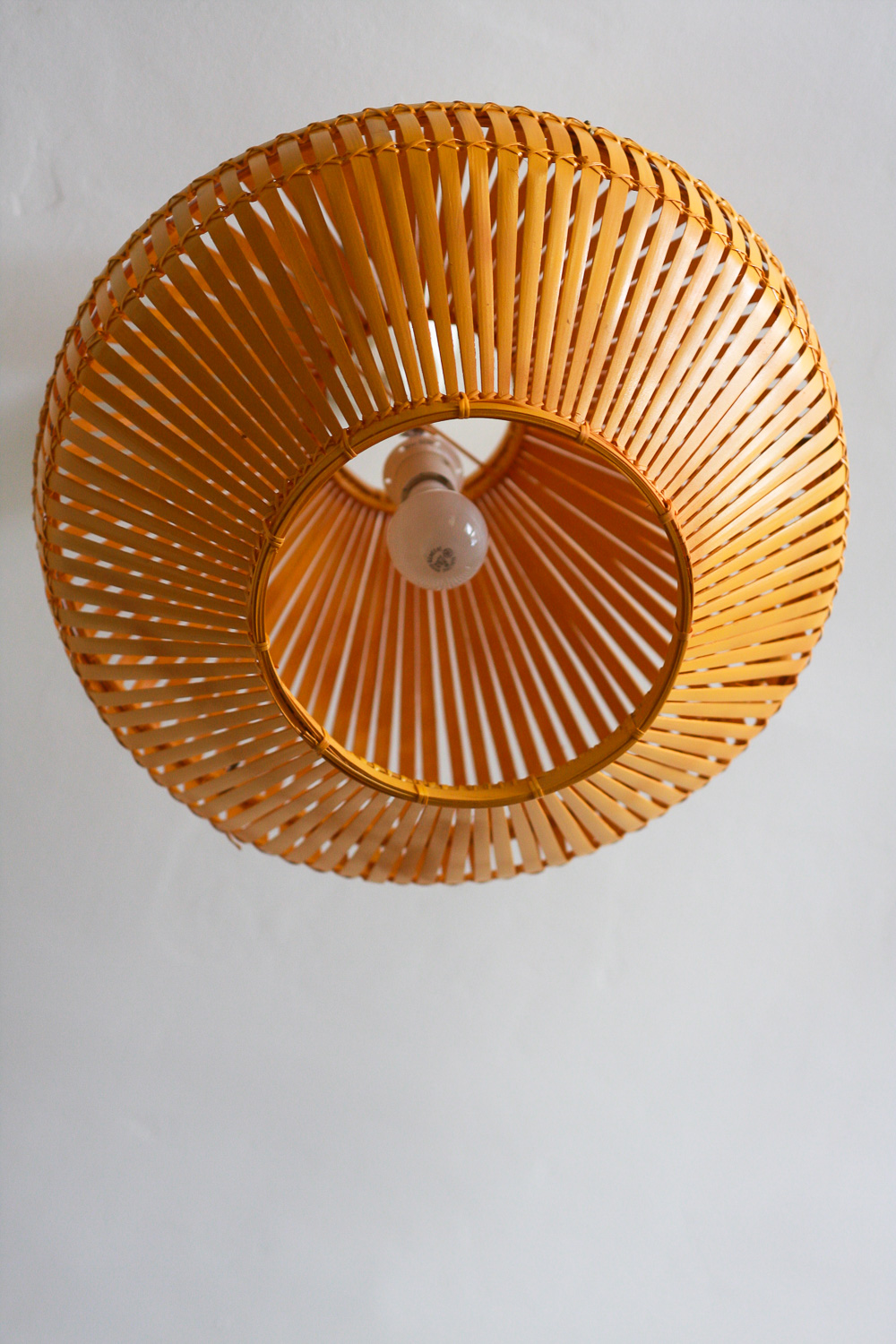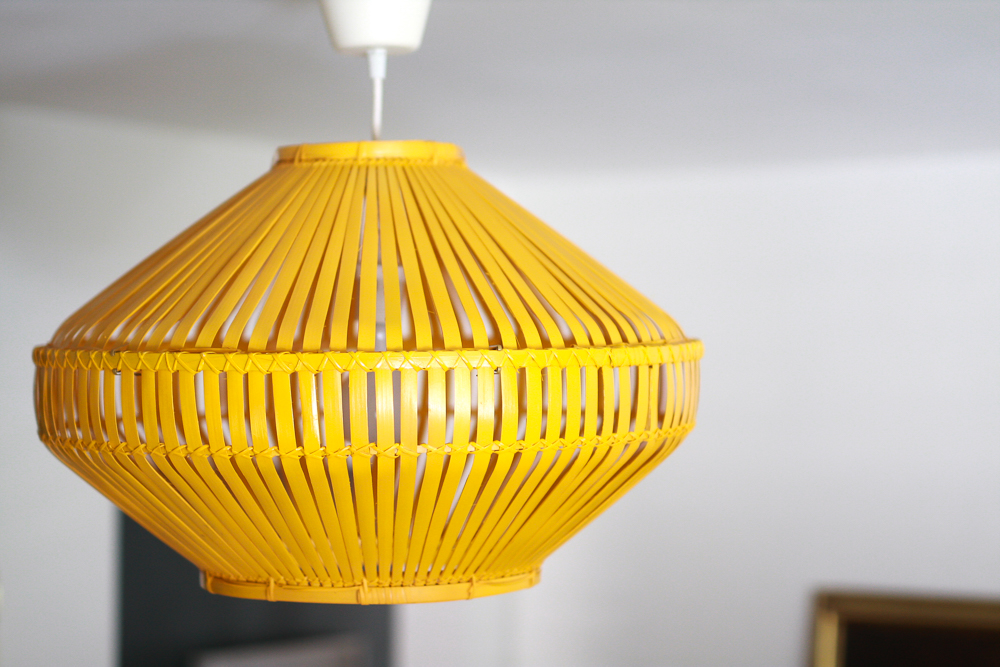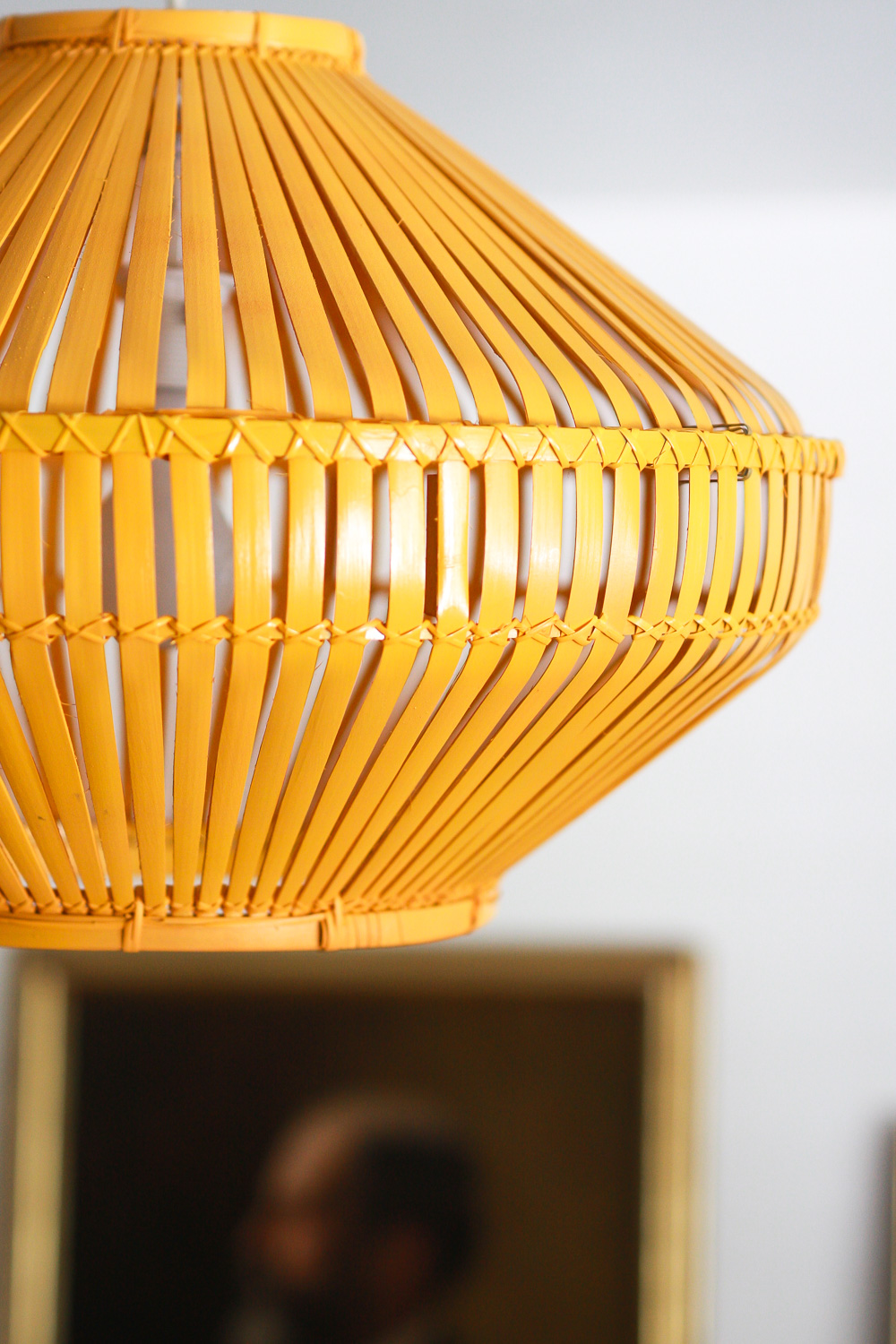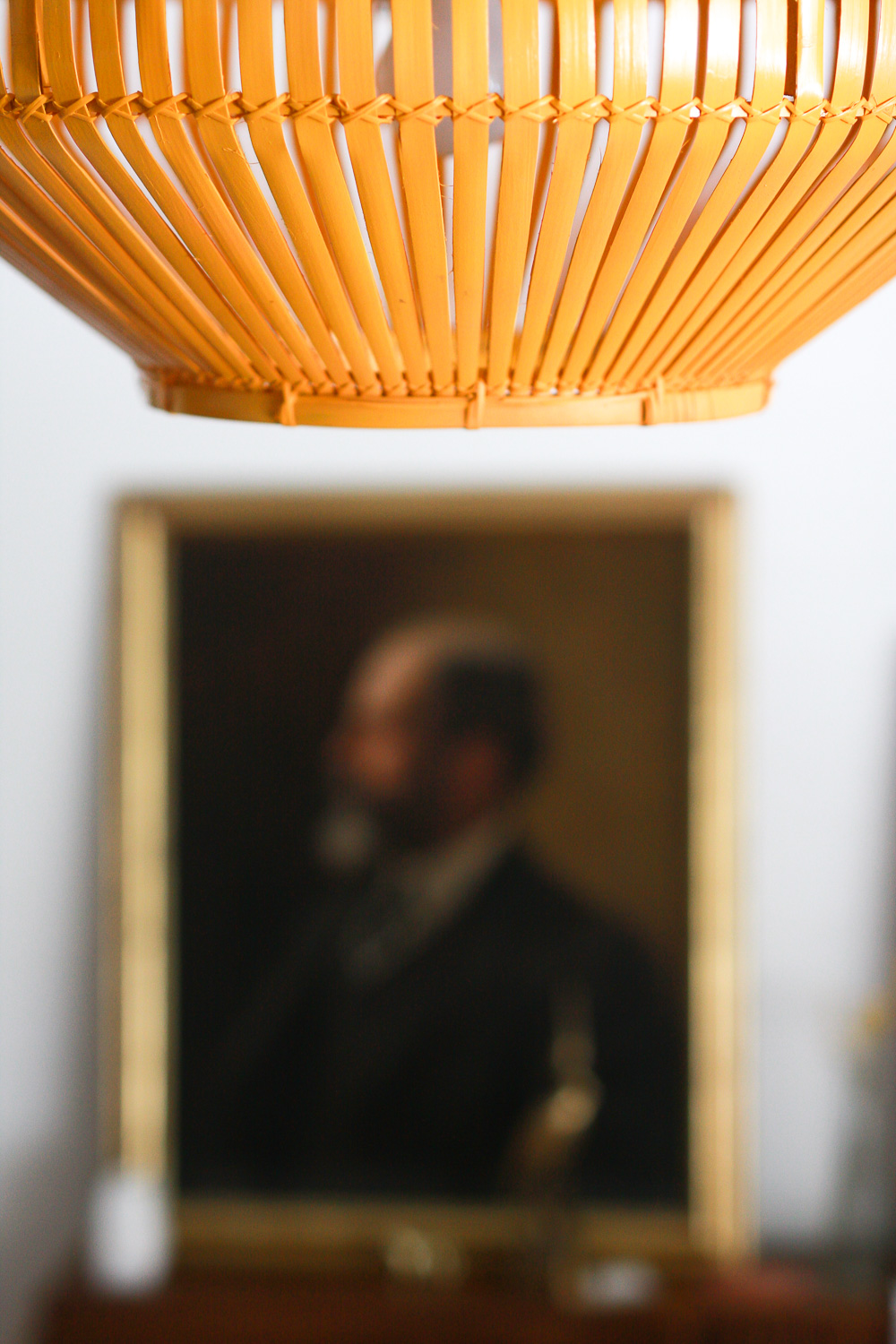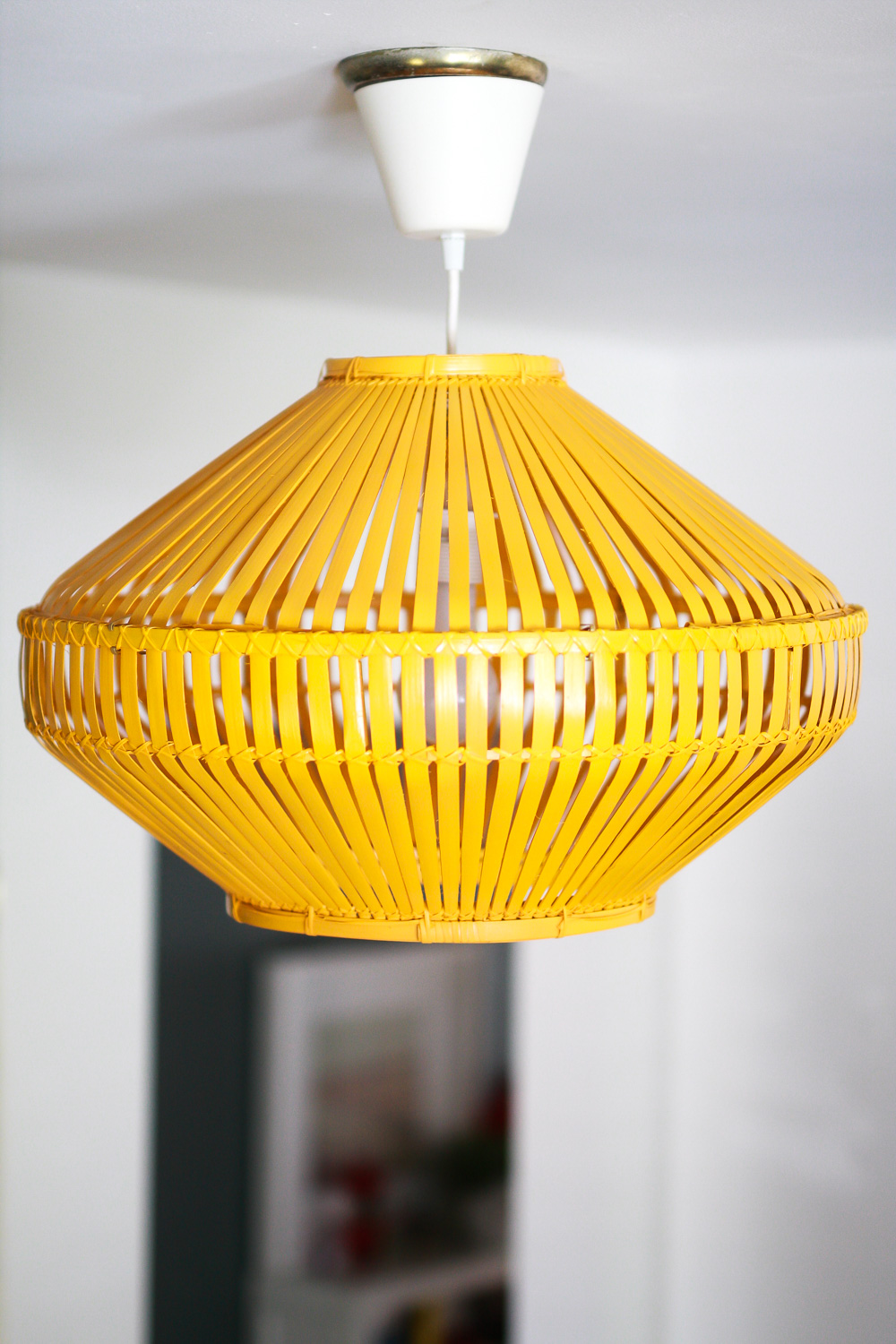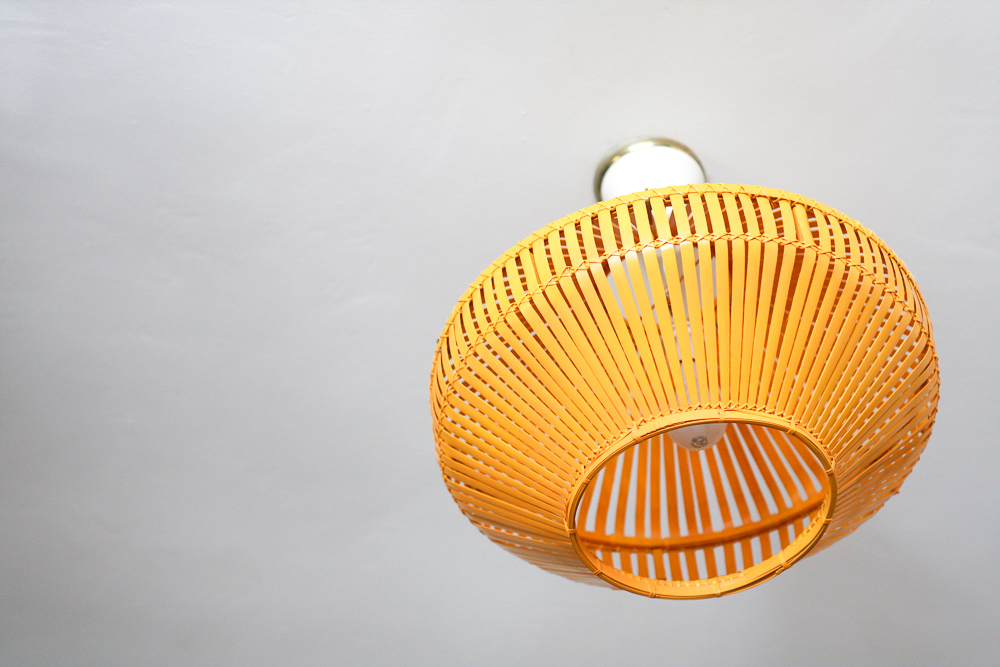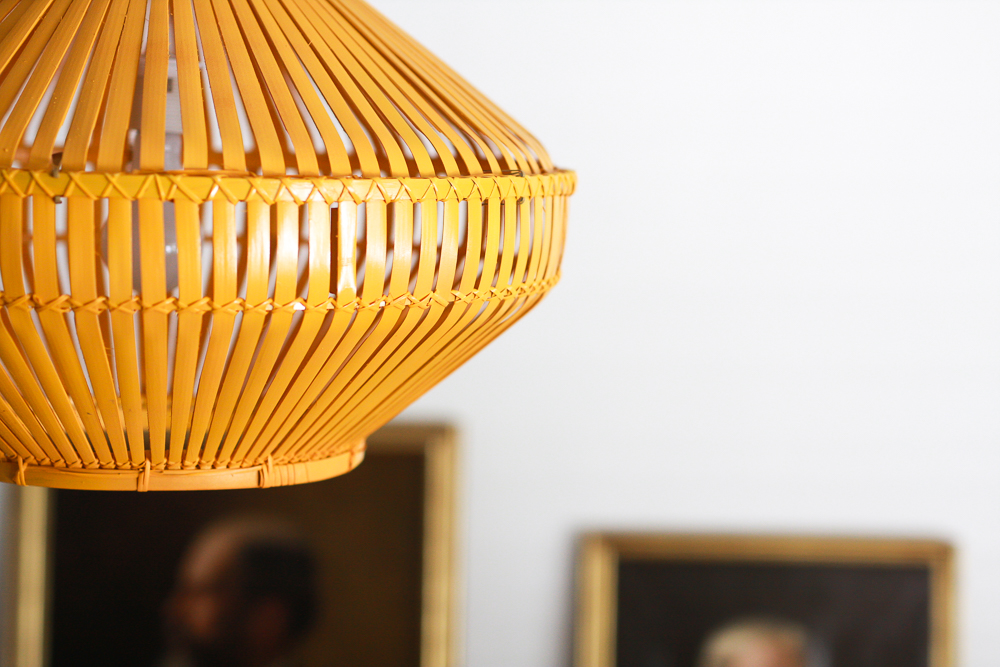 So, what do you think? Isn't better?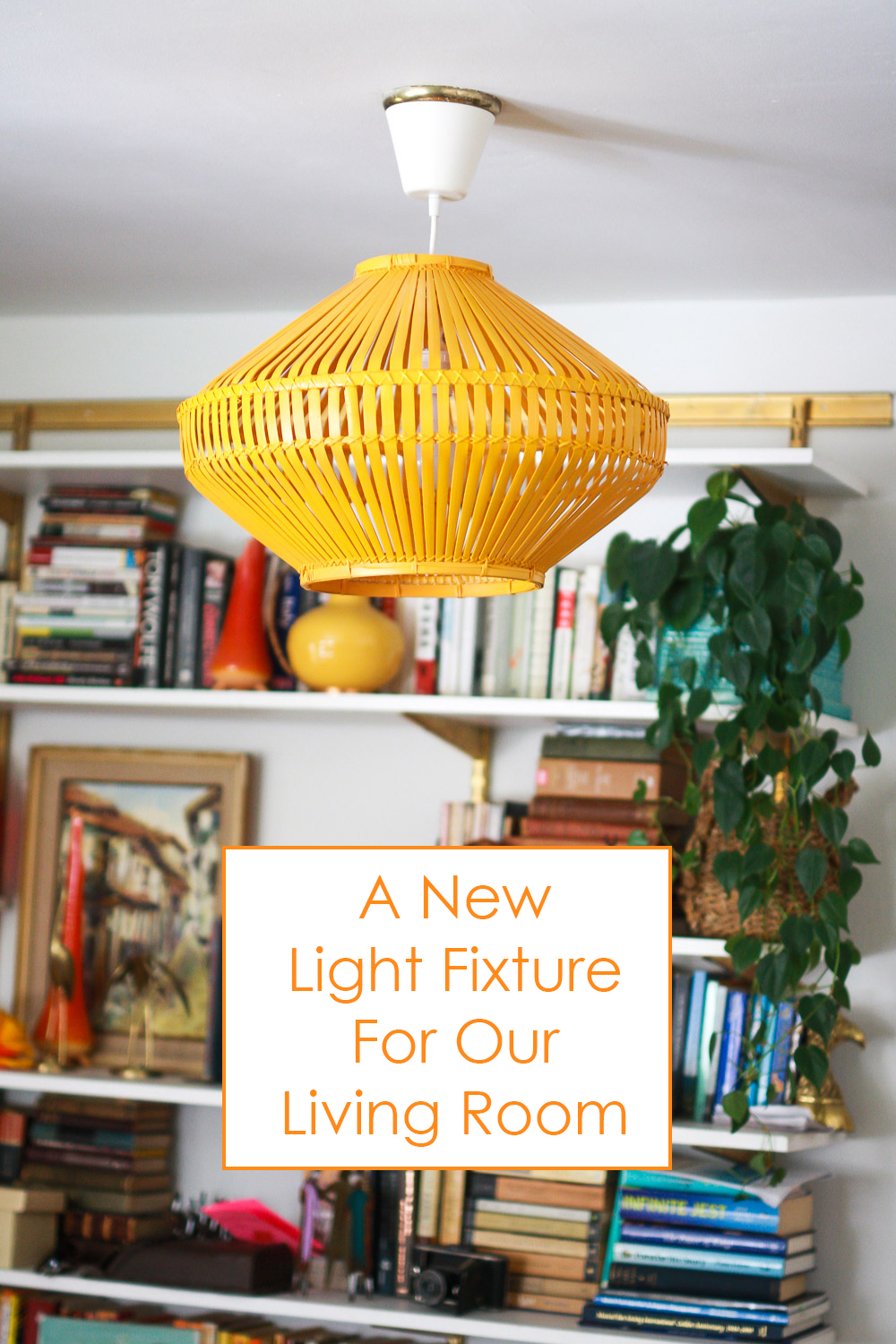 https://jestcafe.com/wp-content/uploads/2017/05/light-fixture-10.jpg
1500
1000
Mila
https://jestcafe.com/wp-content/uploads/2017/08/Jest-Cafe-about-design.jpg
Mila
2017-05-17 03:00:45
2017-07-16 09:56:26
A New Light Fixture For Our Living Room