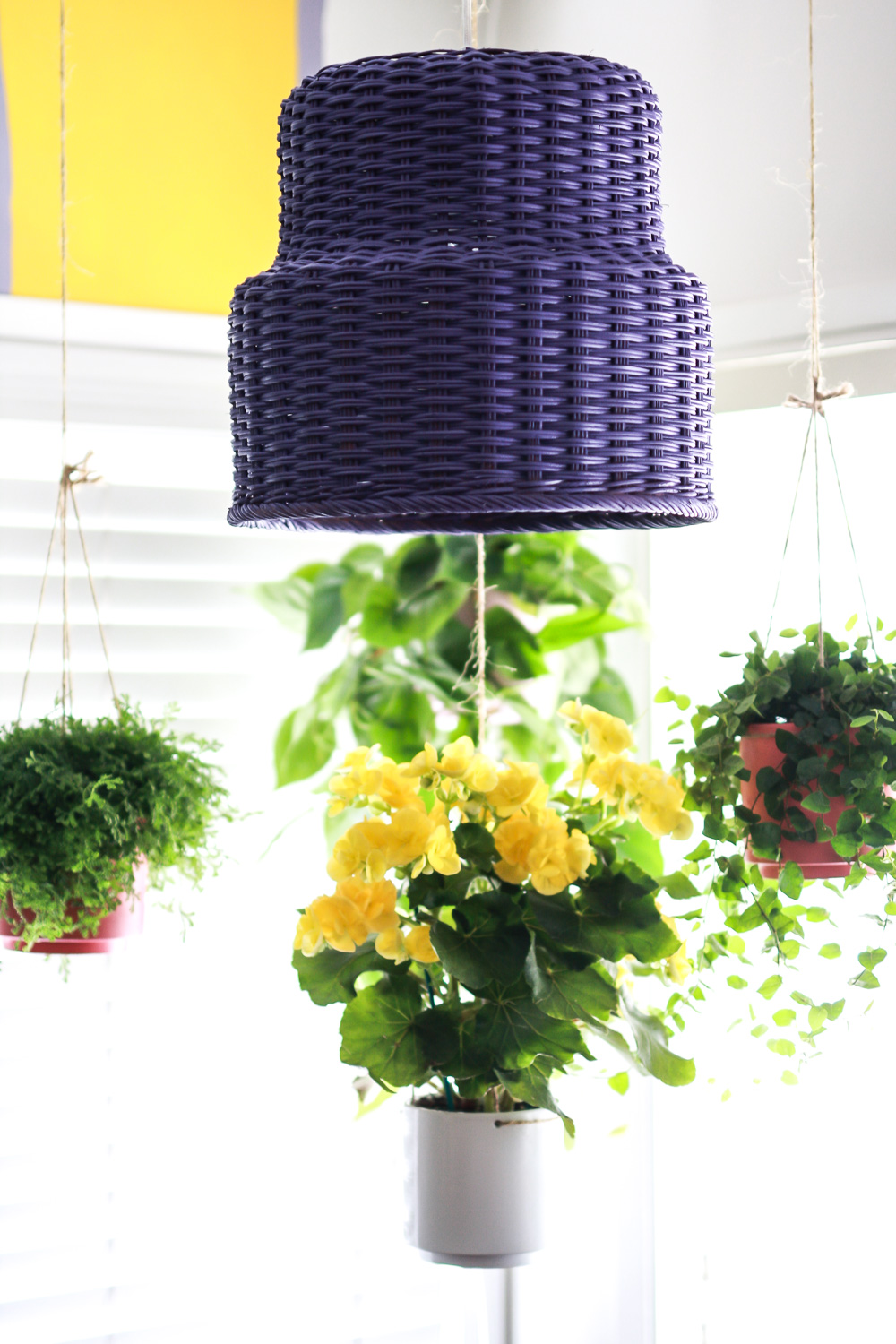 I am fixing my living room with a limited budget but I still want it to look cool and edgy. One of the things I have wanted to improve is the lighting. I need to add light sources and replace the main pendant in my living room which is HORRIBLE (I will post about that pendant next week).
An easy way to add cheap and cool lighting to a room is to transform a basket into a lamp. This project is REALLY easy. I mean, ridiculously easy. The kind of project that you wonder why you didn't do before! Lamps can be crazy expensive but baskets are not, so with a project like this you can easily improve a space for little $$$.
Who else out there said YEAH!
This hack story began when I was walking around IKEA the other day, like any other design blogger with a low budget does, and saw this basket: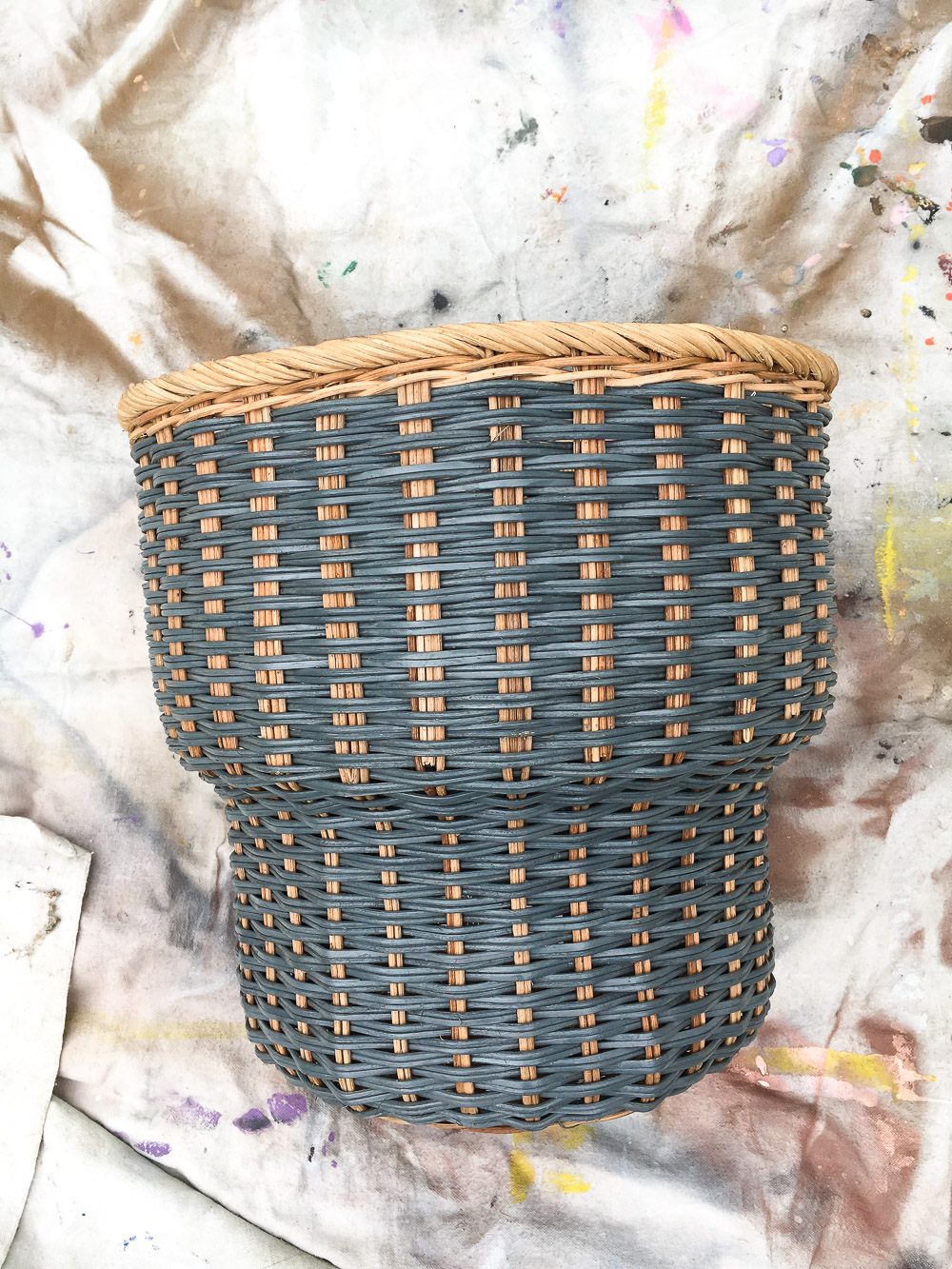 I thought: "DARN! The answer to my prayers is here! I can transform this basket into a lamp for little to no money!!!" So I bought it. It had all the characteristics I was looking for: cool shape, no handles, and made of a material that is easy to paint over, in this case, wicker.
I knew I wanted a dark purple lamp, so I bought that color in spray paint. More specifically, I bought this spray paint
Here are the instructions on how to make this lamp:
How to transform a basket into a lamp
Difficulty (1-5): 1  Time: 45 mins Cost: $50
Materials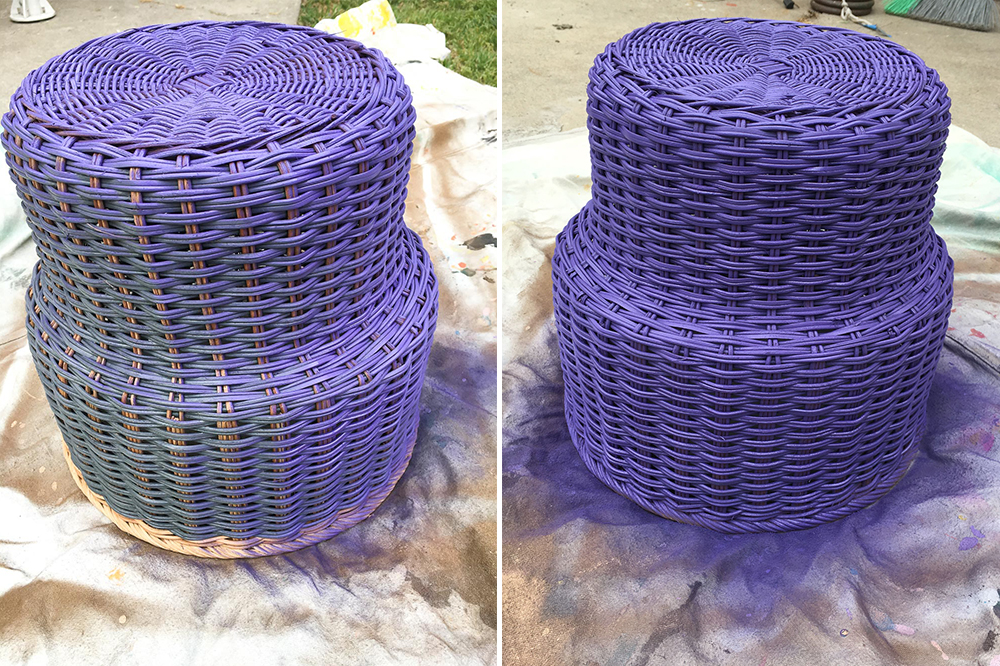 Instructions
1) Spray your basket with the color you want. Spray it upside down and then down side up. By doing this, the spray will cover most of the basket.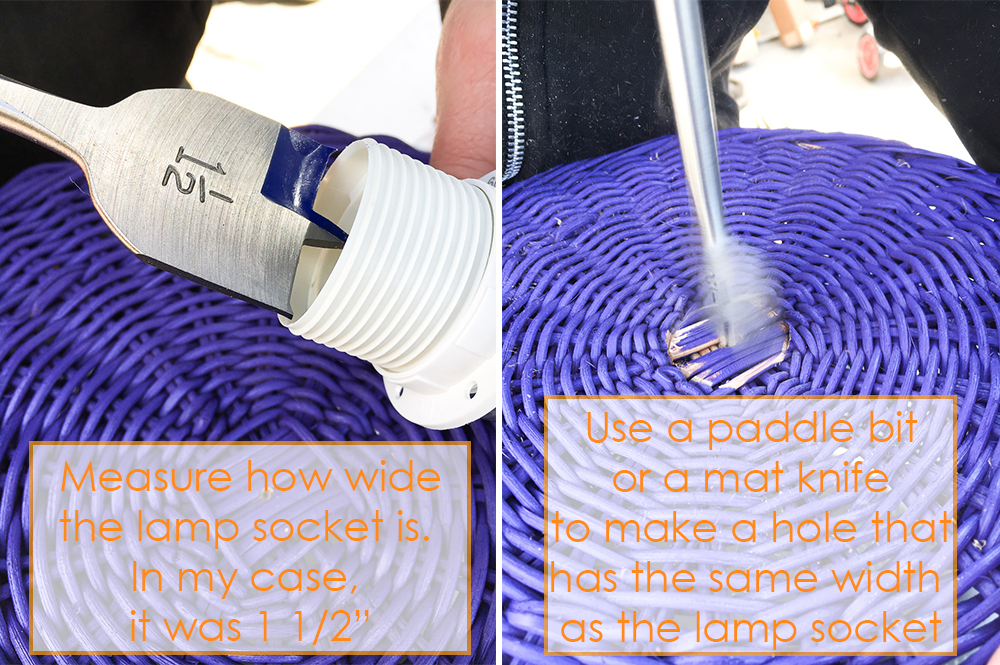 2) Make your hole. We used a paddle bit to do the hole but this is a tool that a lot of people don't have. A mat knife is a good replacement.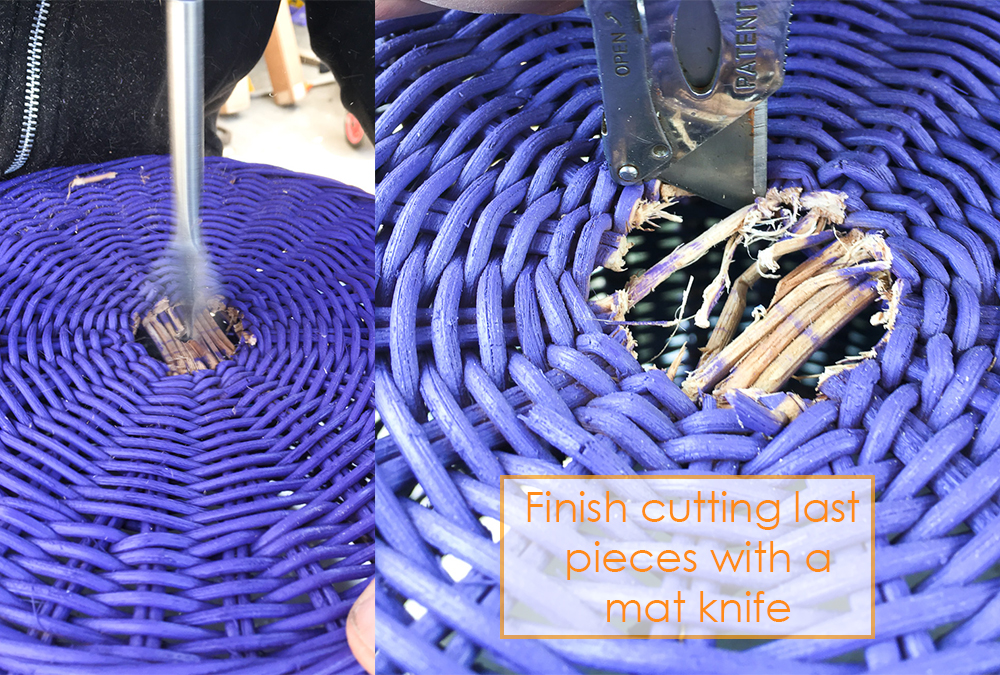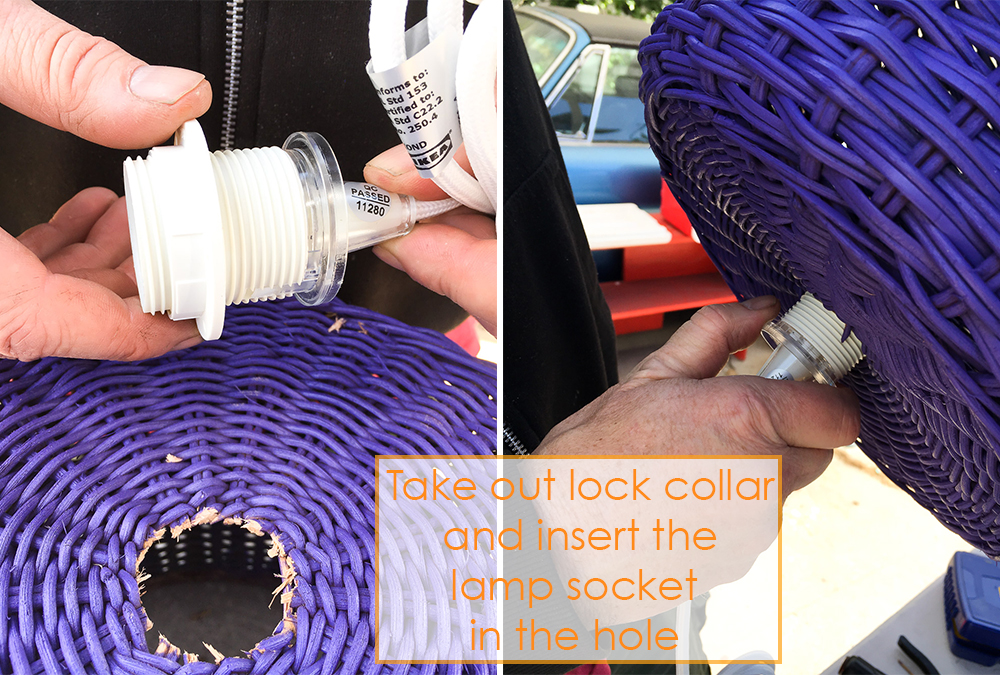 3) This cord set comes with a lock collar that you need to unscrew and then screw on the interior side of the basket to keep it from falling. It is very easy to figure out.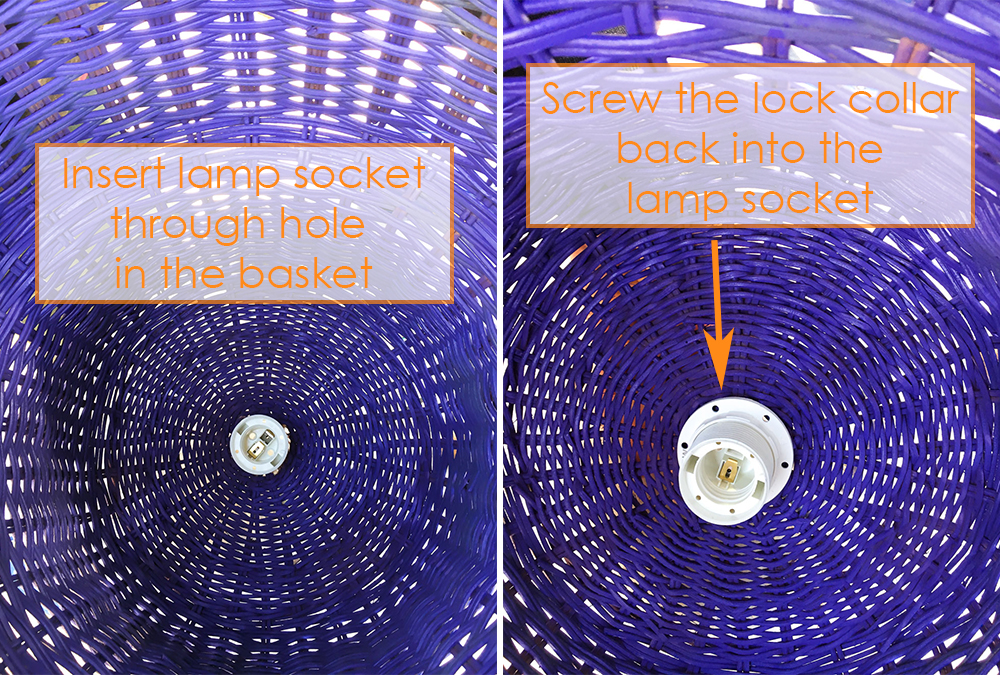 Voila!
This basket works as a lamp pendant. You need to put a hook on the ceiling and another one in a corner of the room so you can hang the cord and plug directly into a socket.
More photos of the final product: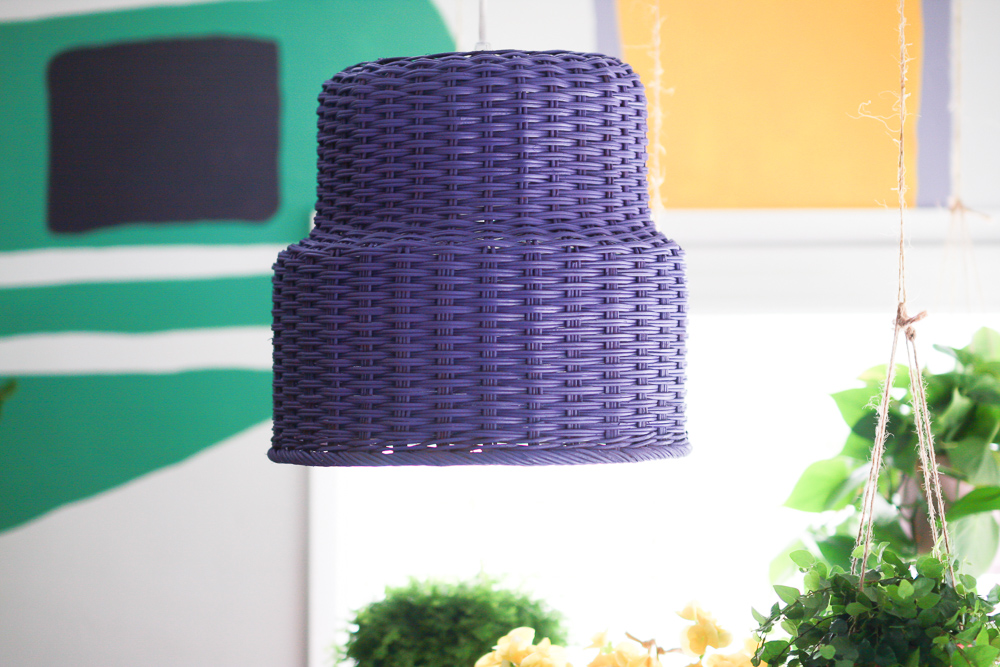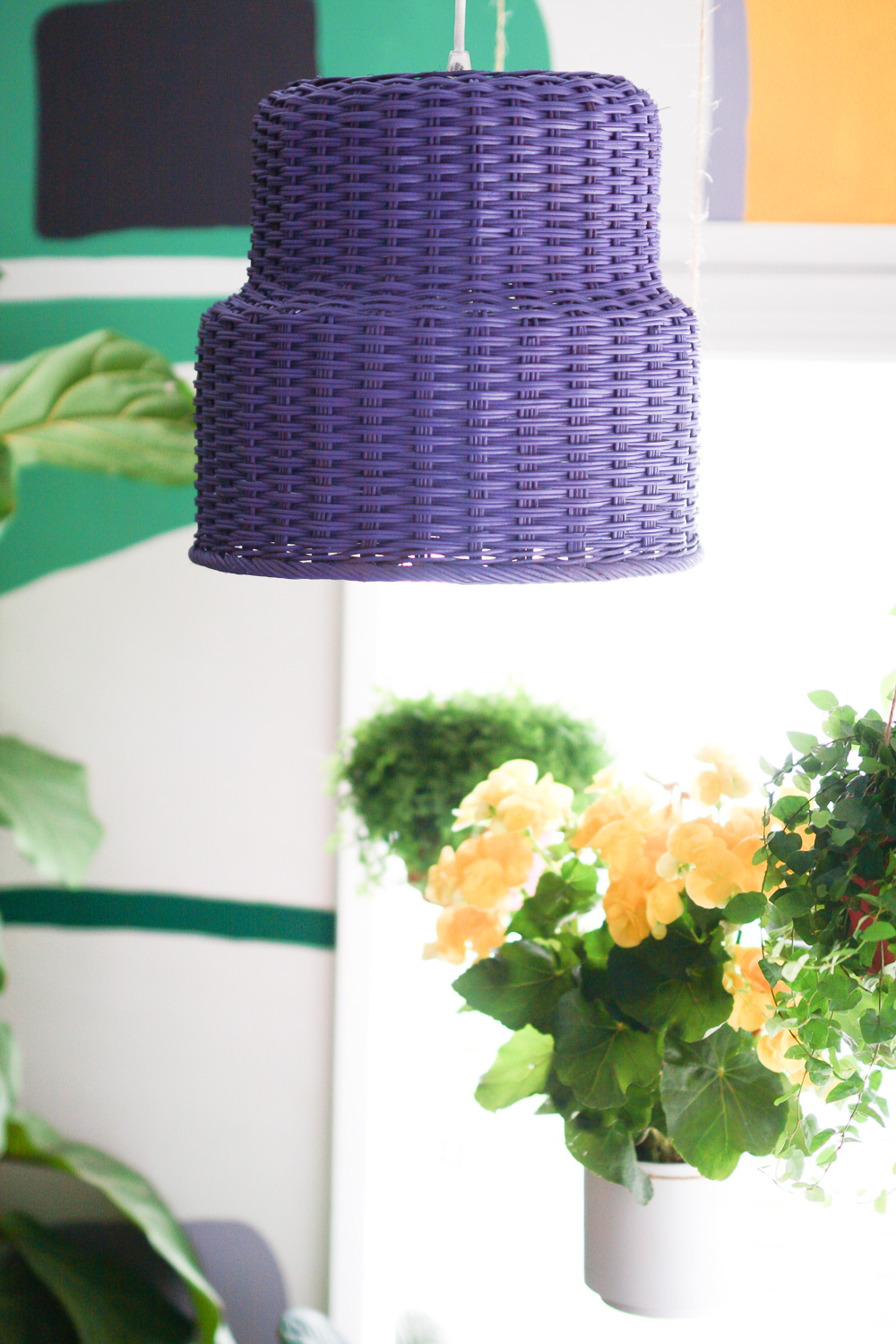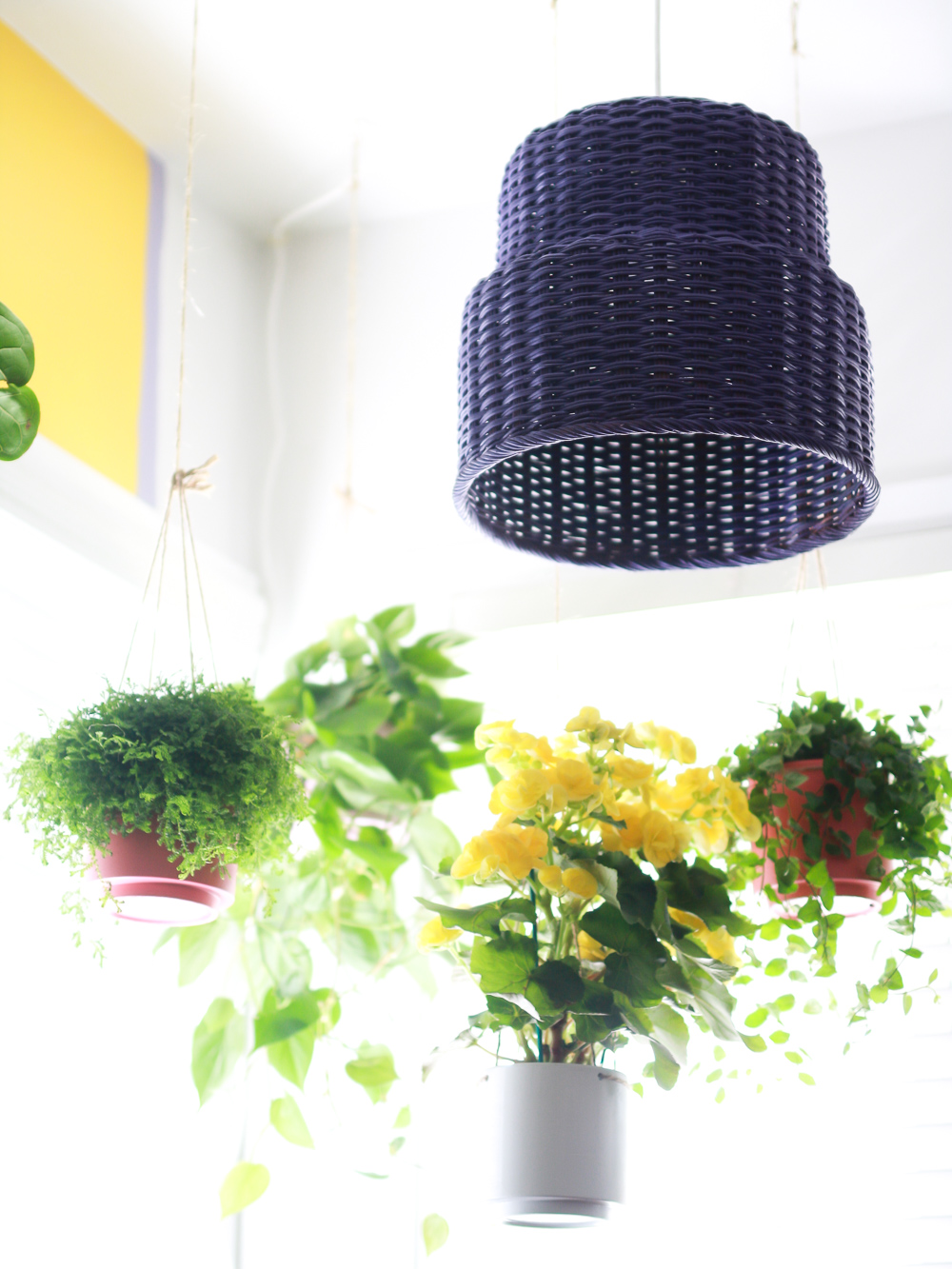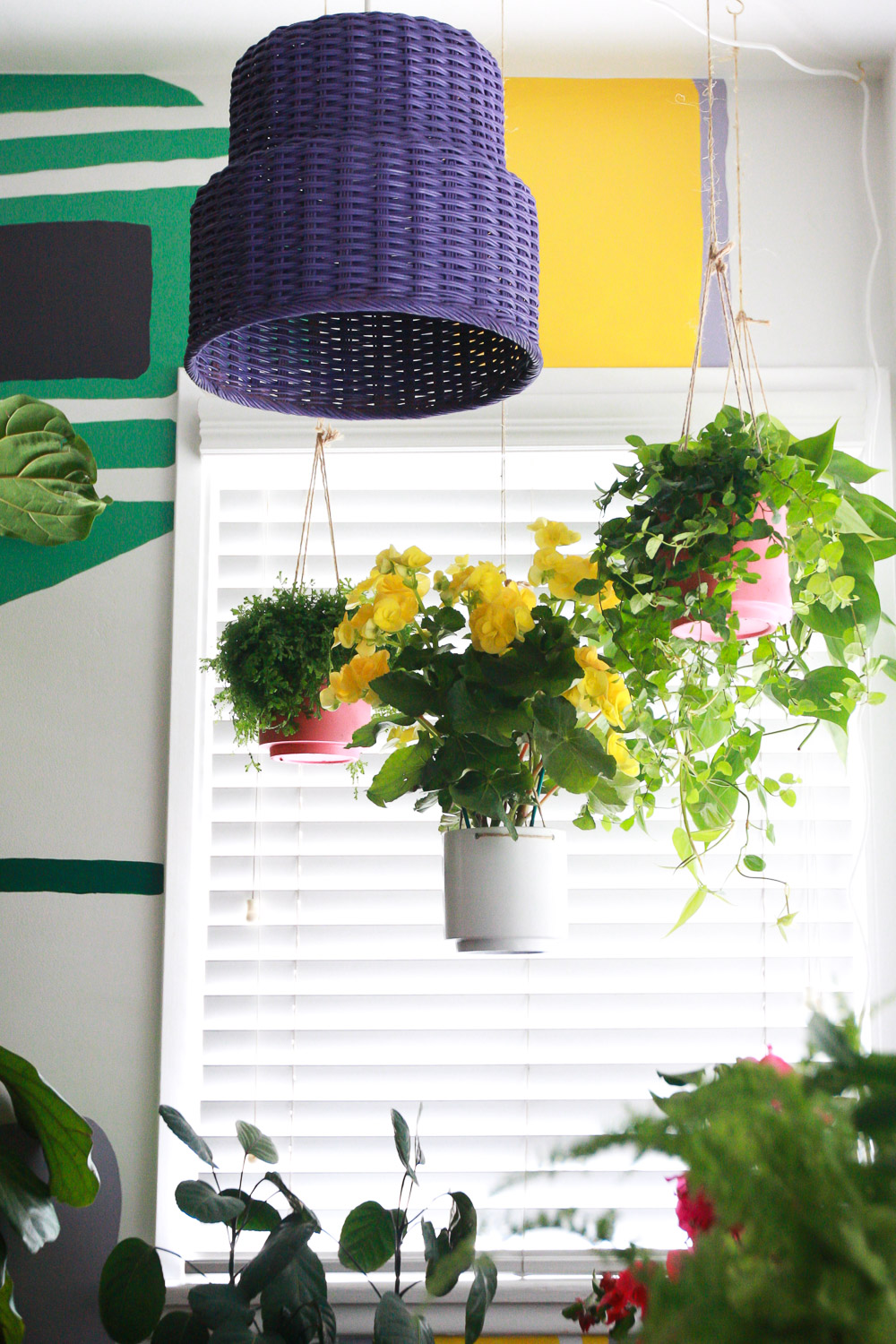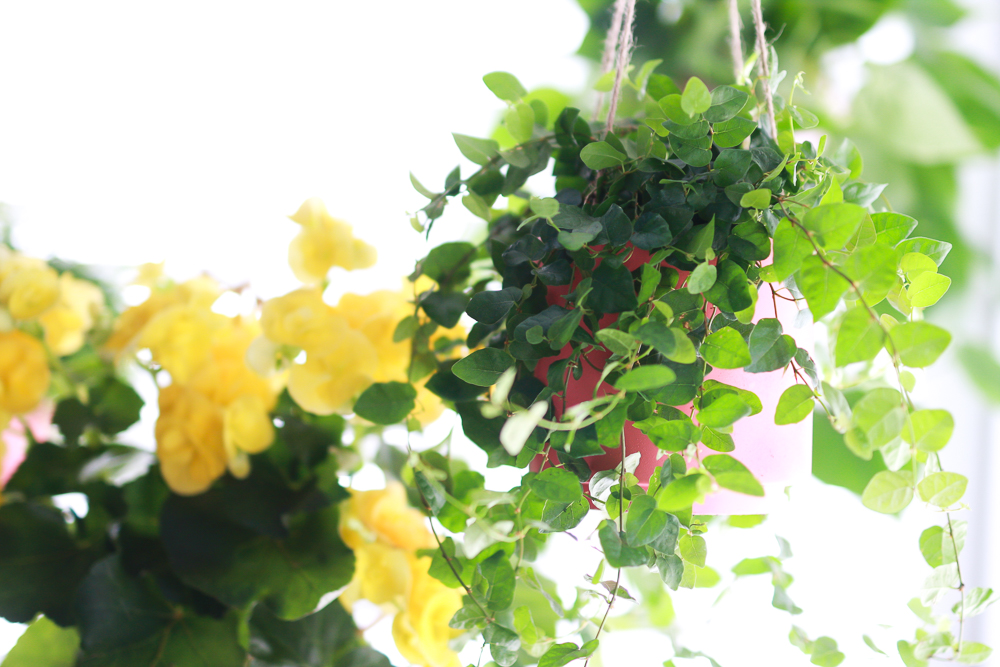 I also added some hanging plants to this corner. I found these ceramic gray planters for 5$ at Target a couple of months ago and painted them in different colors.
Take a look: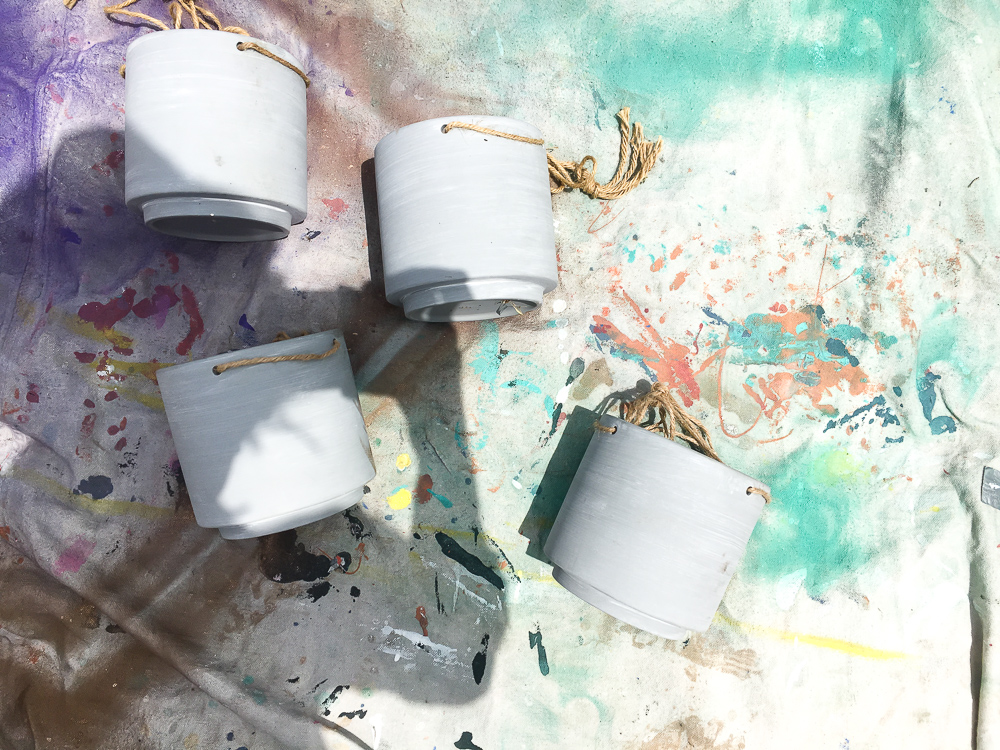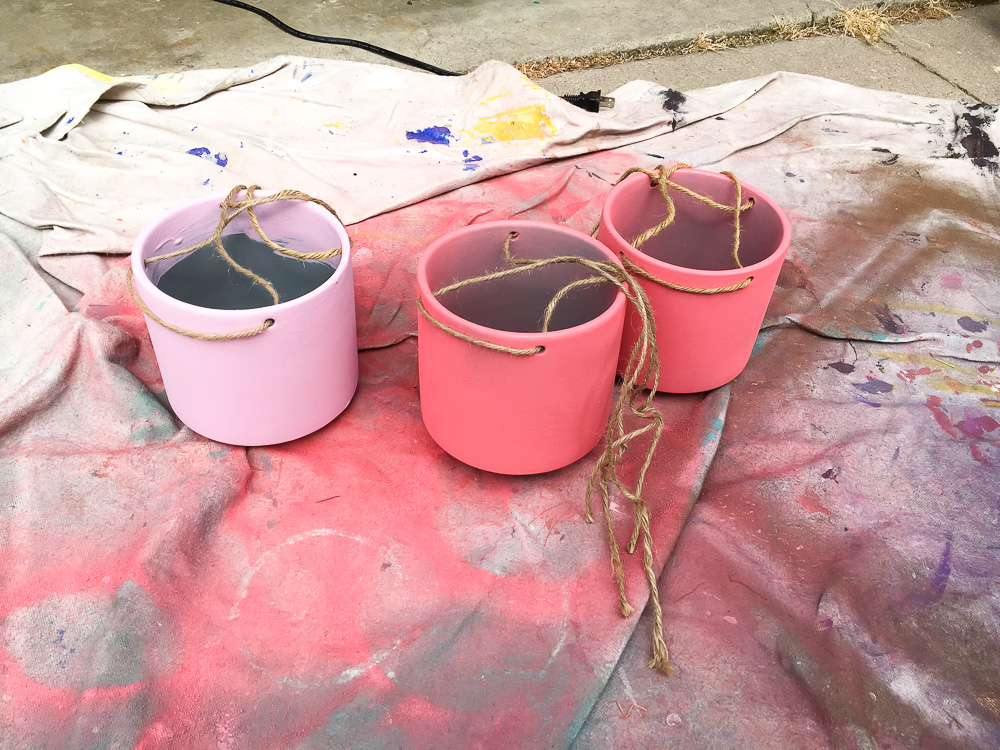 Added some plants and: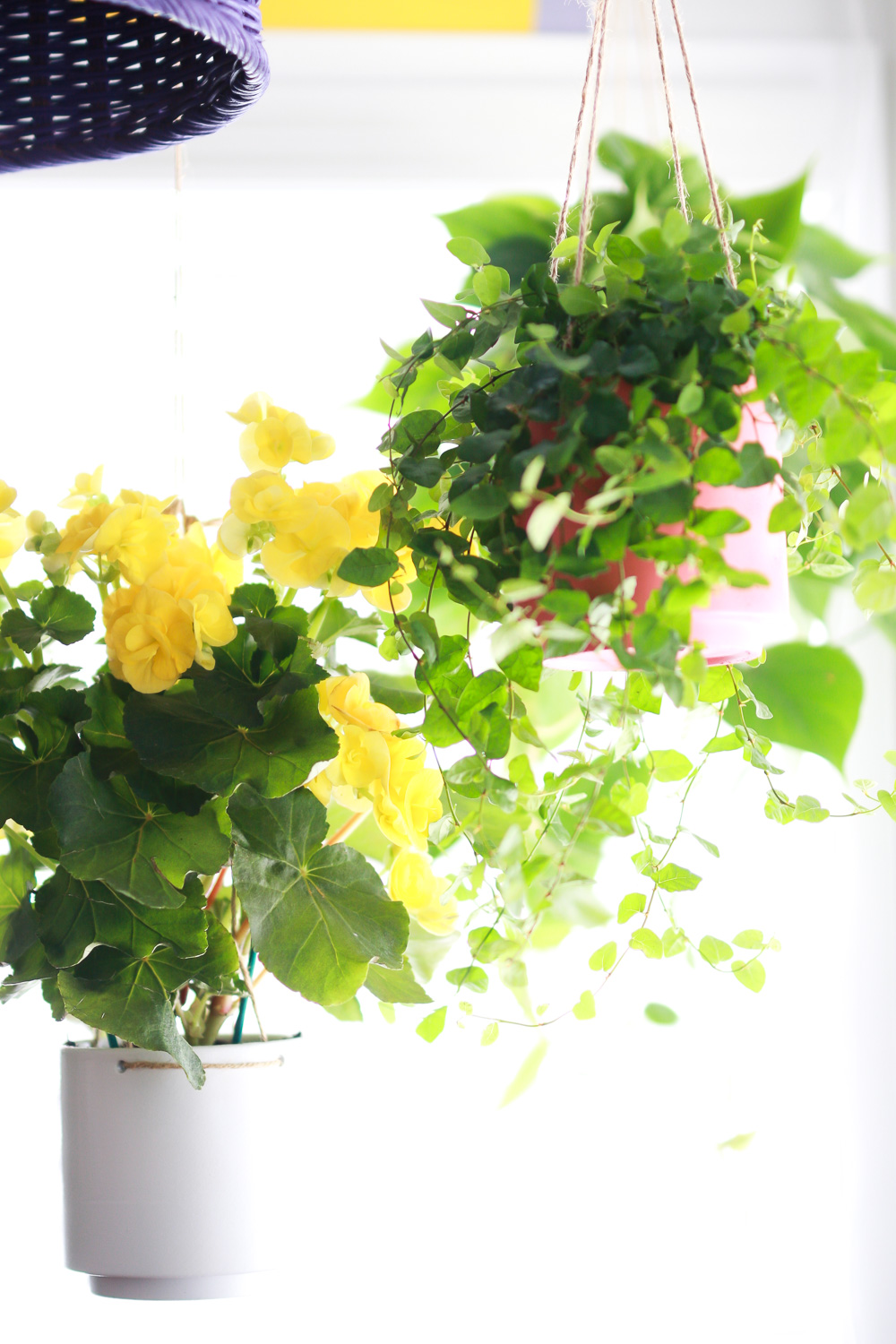 I think they look pretty cute, don't you think?
I used wall paint I had left from previous projects to paint them.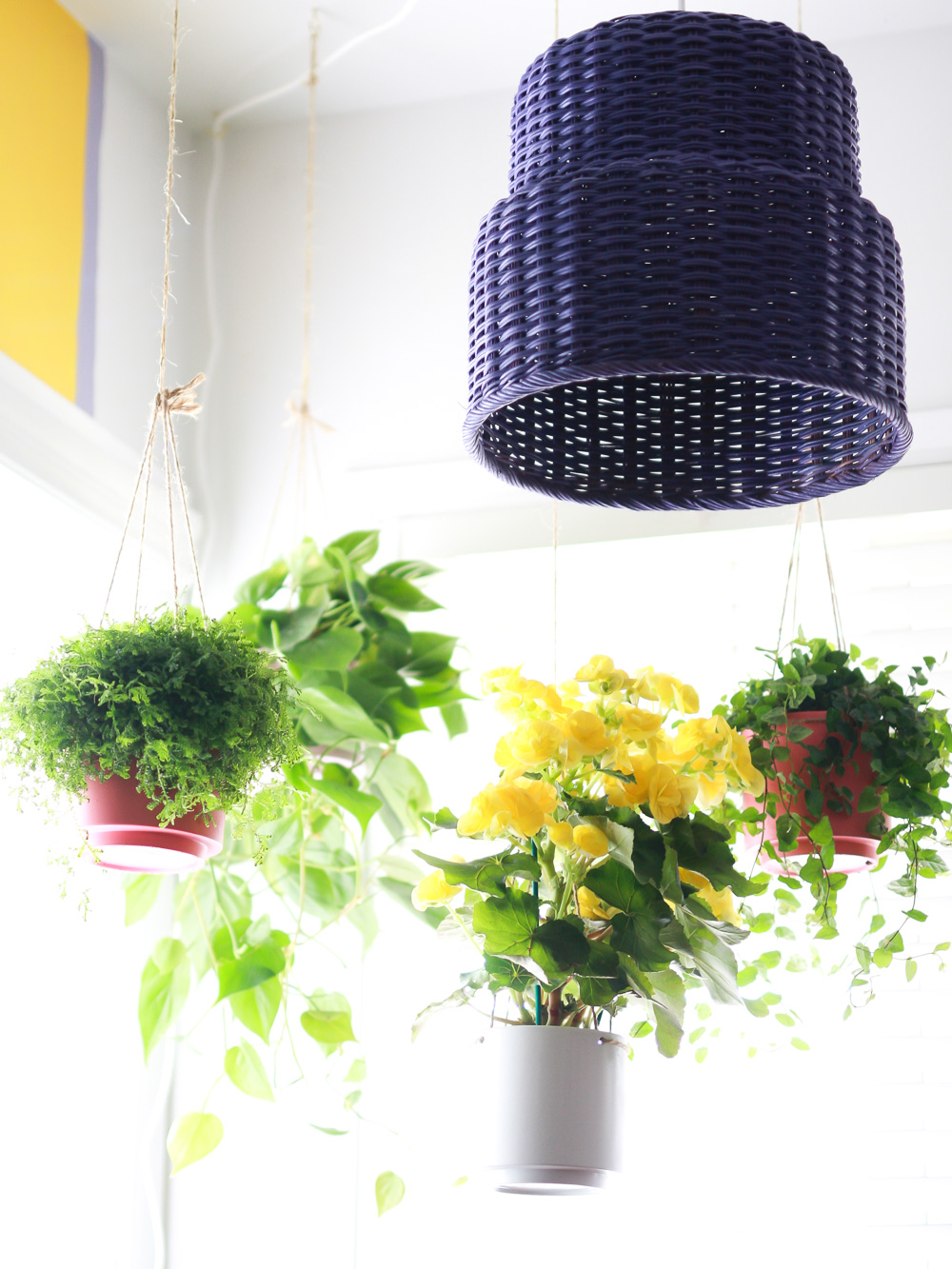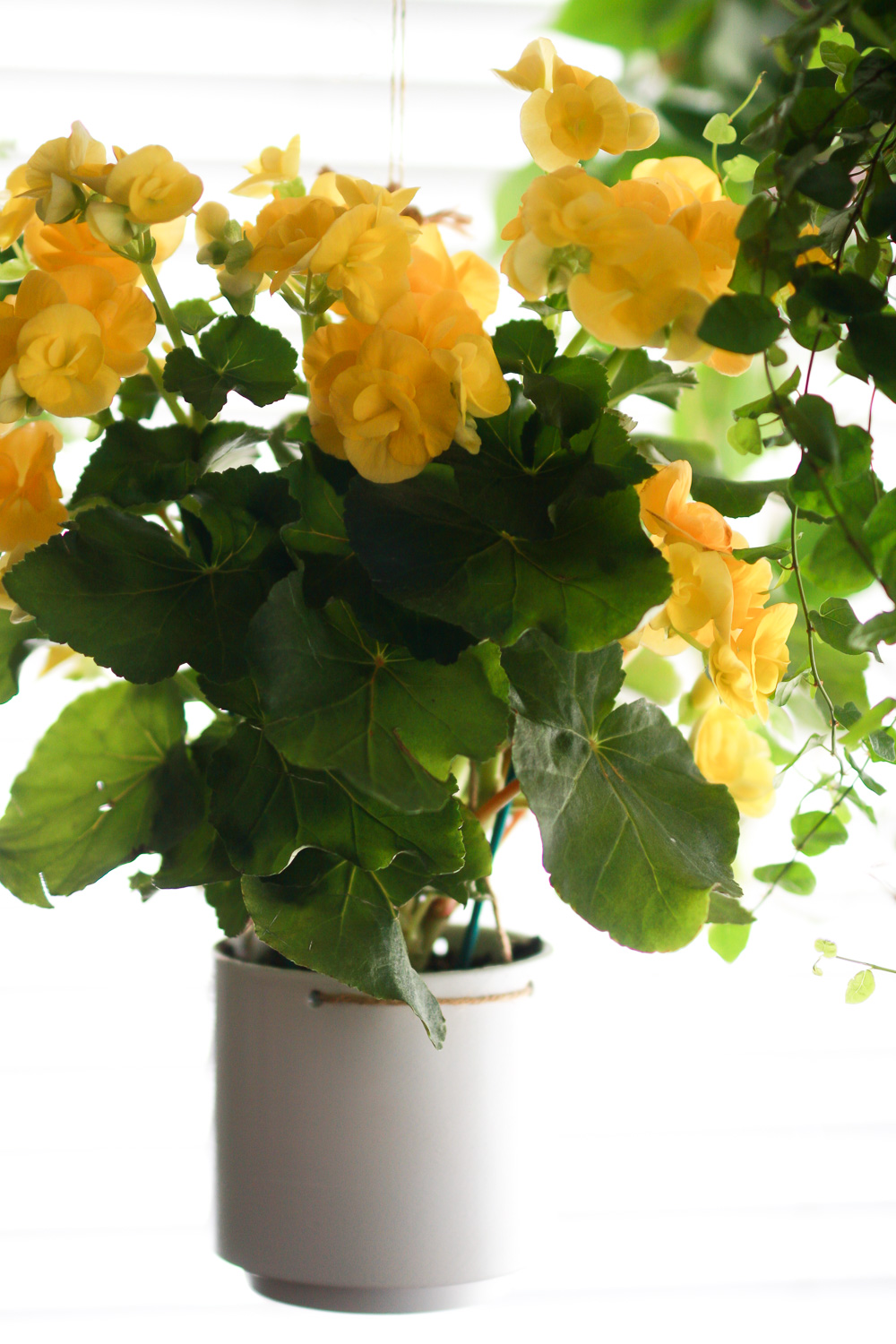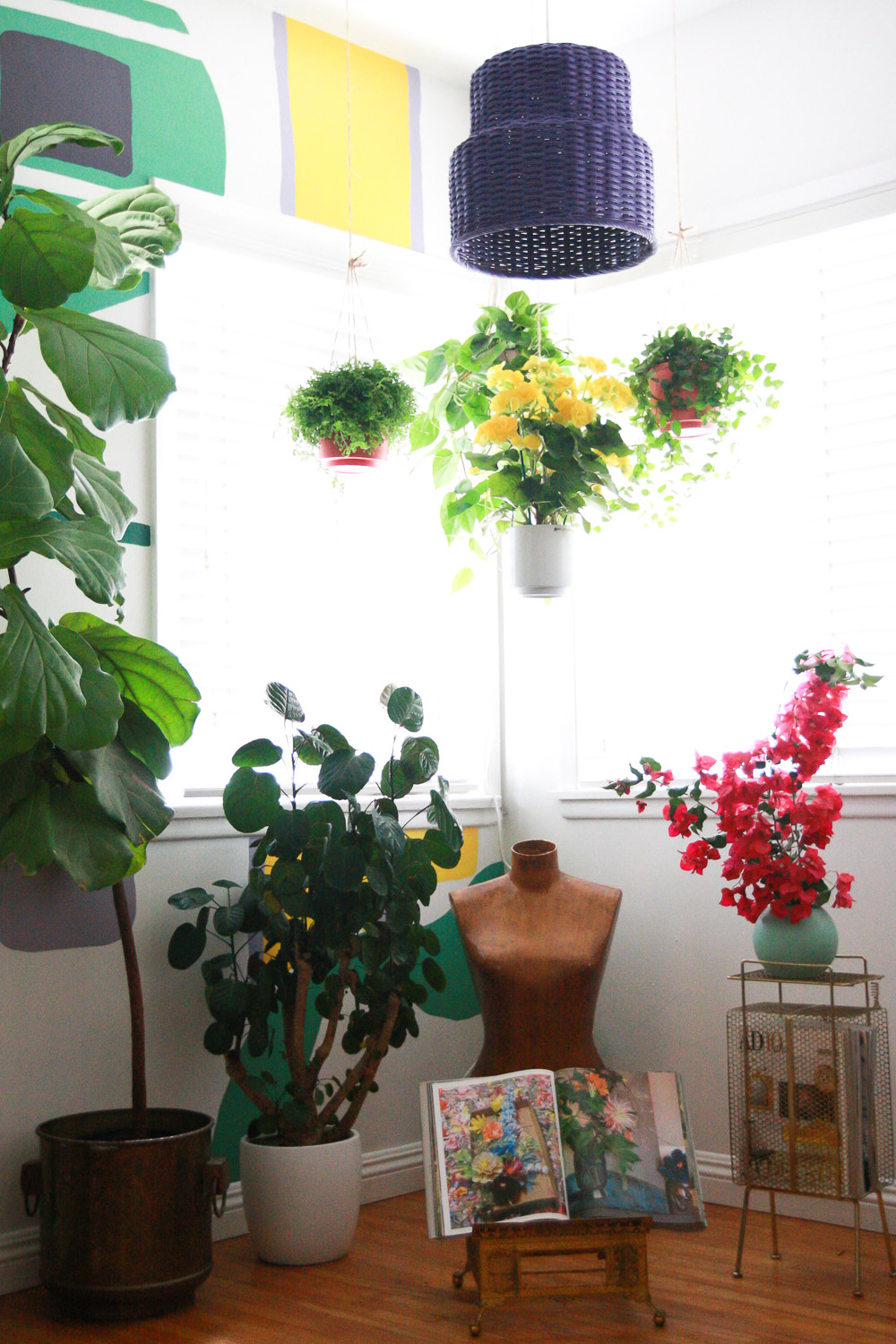 This corner of my living room is looking so cute, don't you think?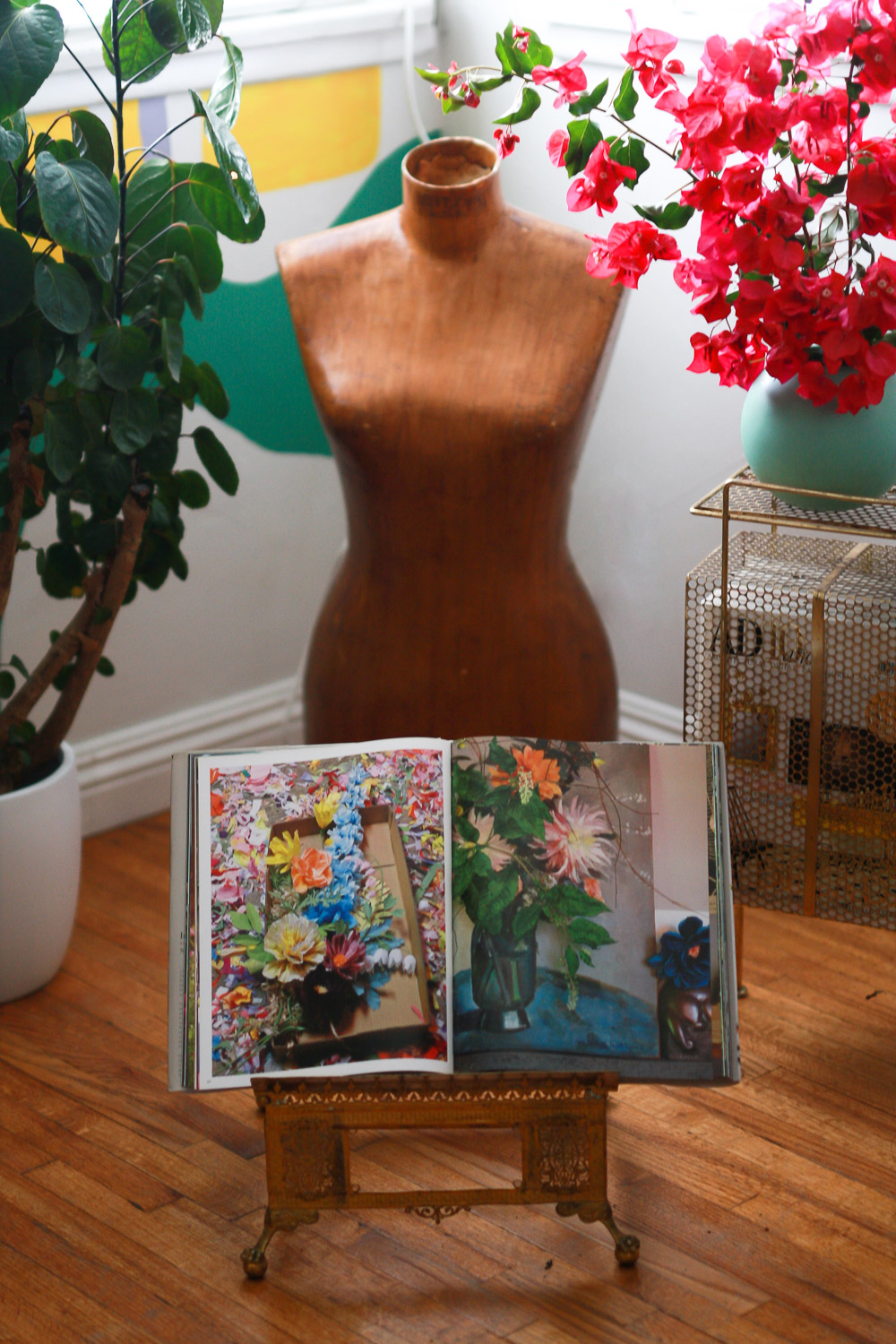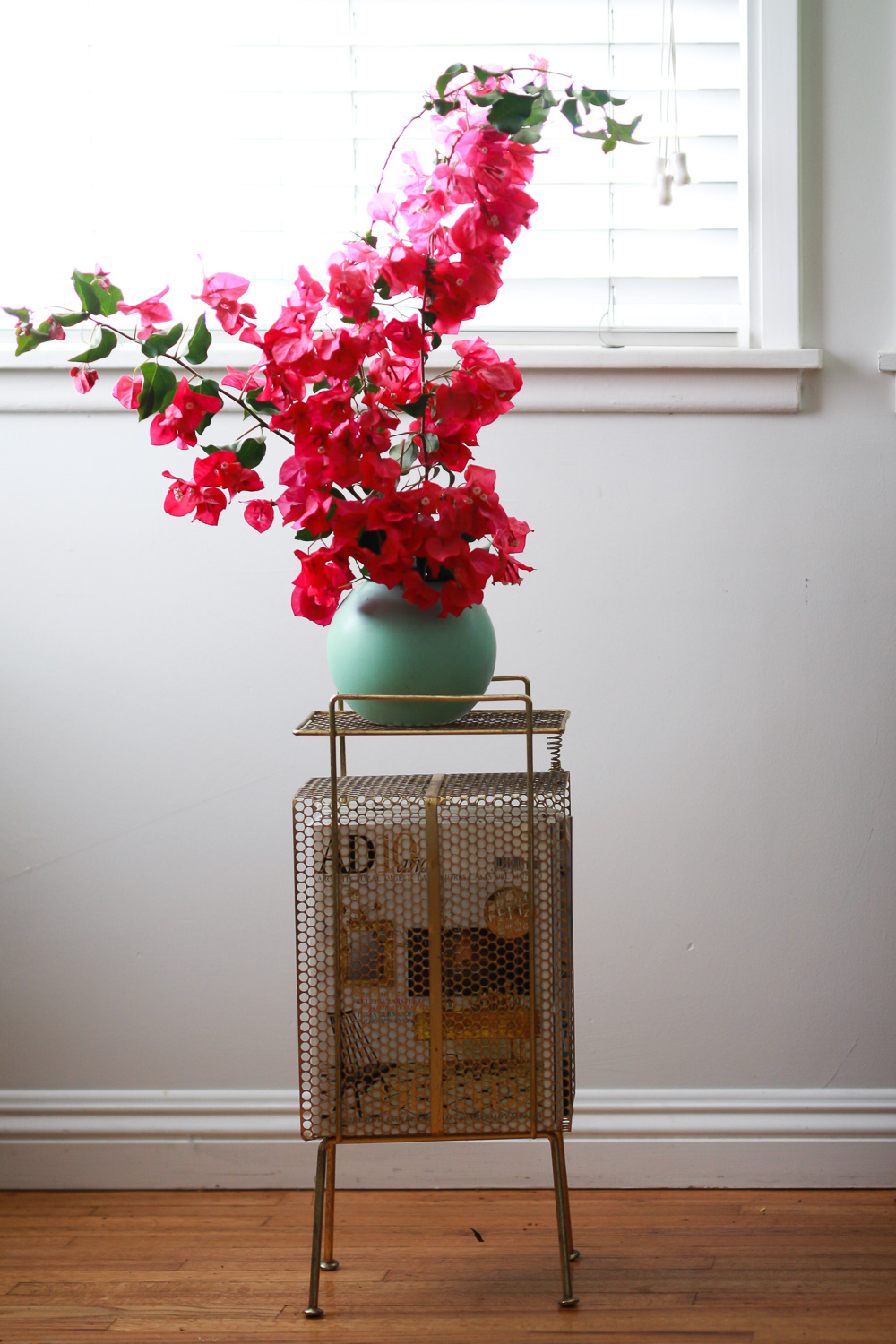 And, to the power of bougainvilleas. I love them.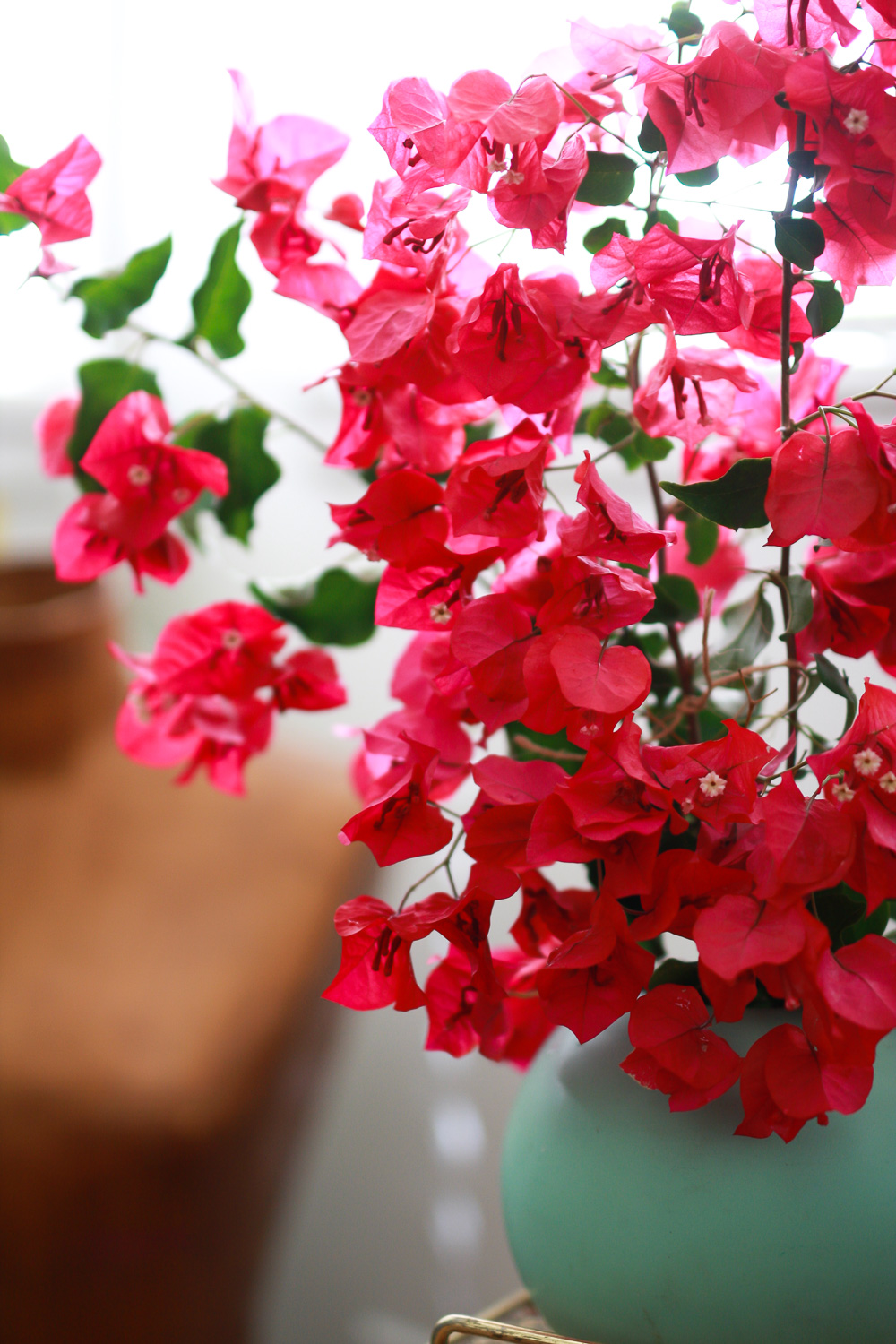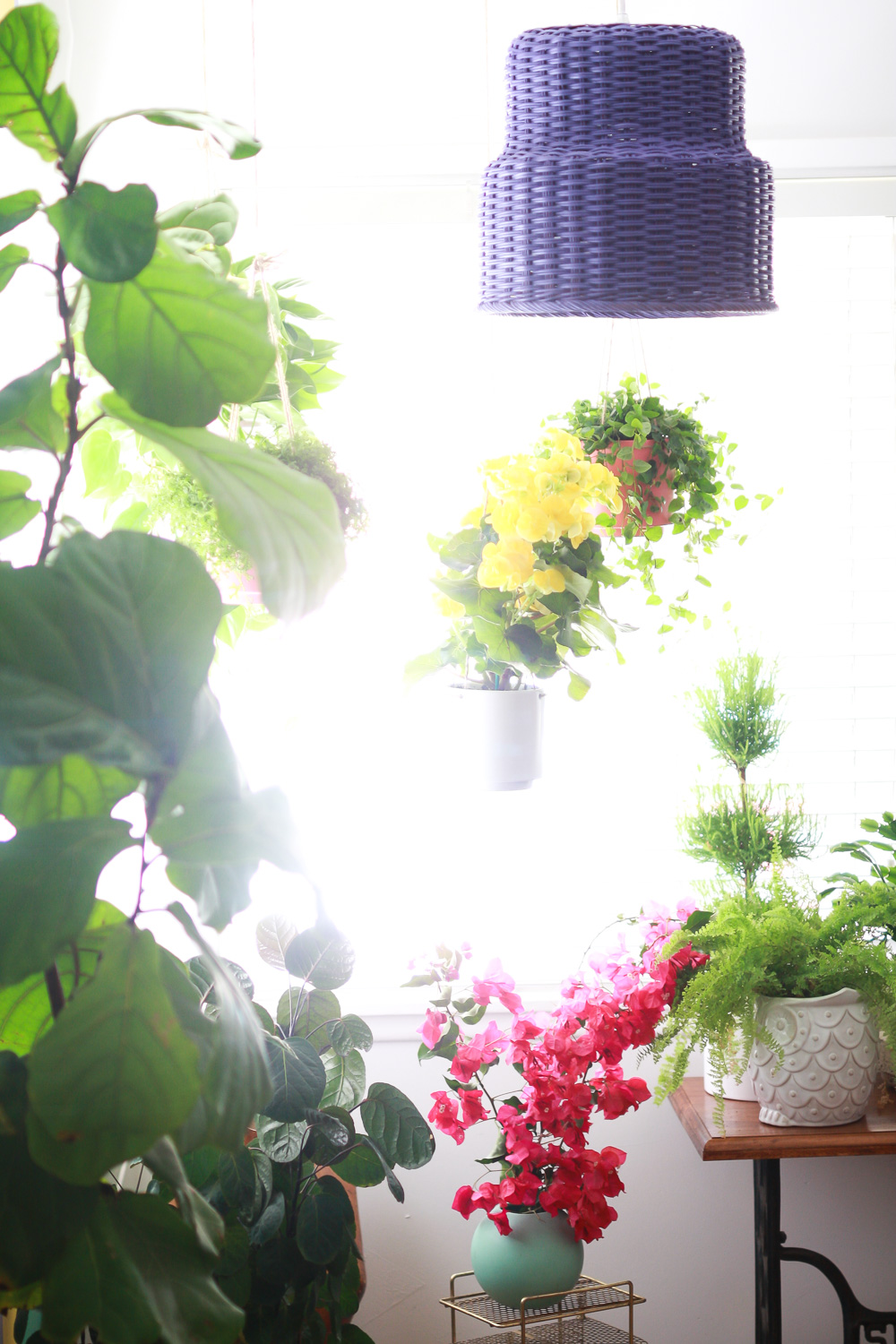 Hope you like this hack. Keep a look out for cute baskets when you are out shopping. So many of them would work as lamps!
Have a wonderful day.
https://jestcafe.com/wp-content/uploads/2017/05/ikea-hack-6.jpg
1500
1000
Mila
https://jestcafe.com/wp-content/uploads/2017/08/Jest-Cafe-about-design.jpg
Mila
2017-05-10 03:04:34
2017-05-11 17:54:39
Transform a Basket into a Lamp - IKEA Hack -