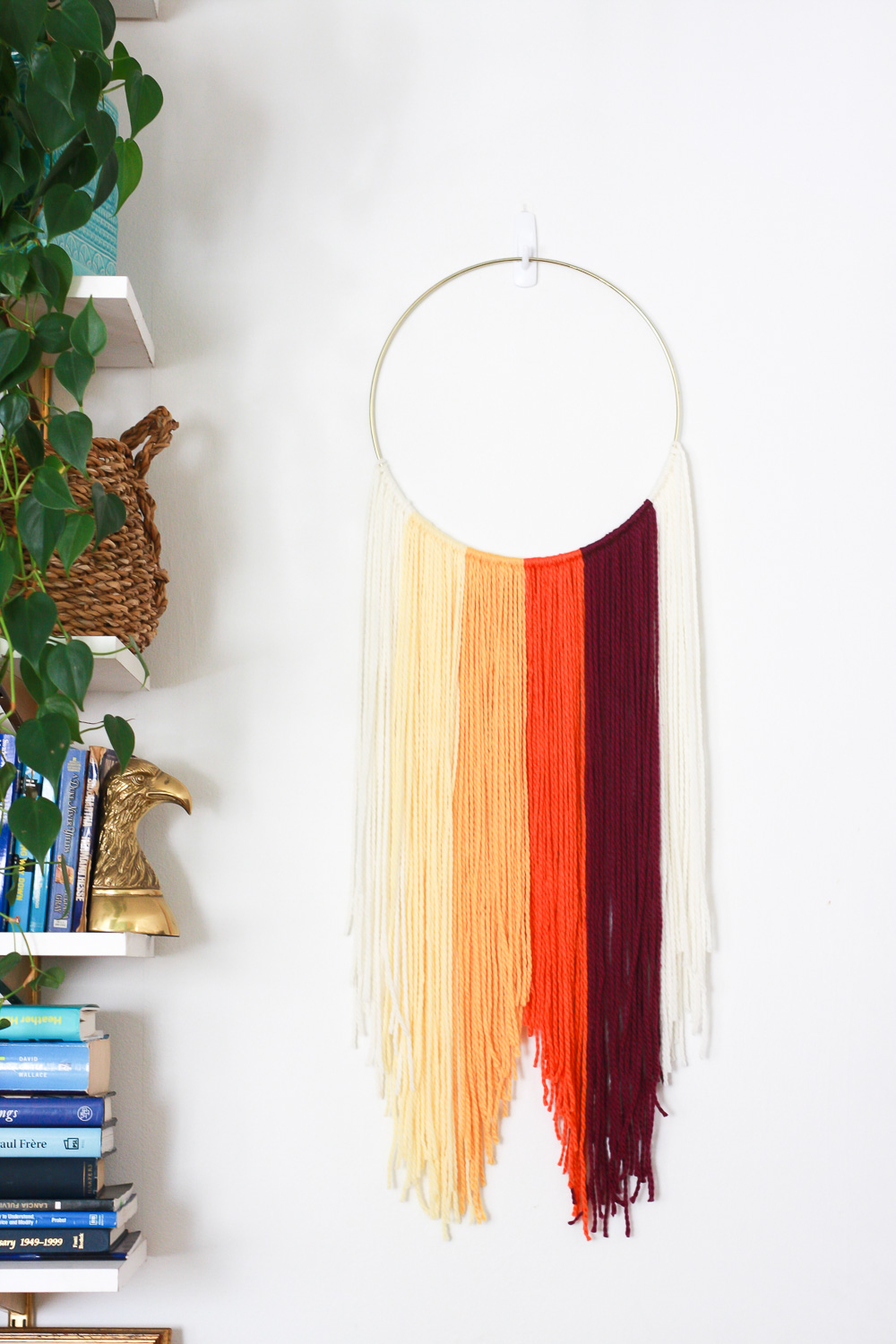 I used to want to be a hippie. Not a doctor, not a writer, not a designer, but a hippie.
Now that I am wiser, I still would like to be a hippie if it wasn't for the lack of compensation. I would love to make a career of funky outfits, long hair, and peace signs but George says it won't do. It seems that hipsters have taken 99% of the spectrum of the alternative market and I don't want to be a hipster.
Of course, that doesn't mean that I can't incorporate my crashed wishes into my interior décor. At the moment, I am re-designing my living room one DIY-step at a time. (I will be giving you updates on this blog so you can give me your opinion of the different projects and follow along (my first DIY-living room improvement was this one)). A couple of weeks ago I decided that the space next to my bookshelves was sad and lonely. Also, I have been thinking about doing an easy-to-do textile for the blog so I combined my two needs and wants to make this project and hit two raccoons with one stone (is that how it goes? Ha!).
I have been feeling super creative and productive lately just nailing project after project in my spare time. I attribute all this energy to the fact that I have been sleeping for 8 hours in a row for 2 weeks now! I am not waking up at night at all. The other day I woke up at 6 am and Maxi was lying next to me. I didn't even hear him getting in the bed! I was impressed at my sleeping skills but also slightly terrified. I pride myself in being connected with my children while they are sleeping. I can hear them from my room and I am always ready to stand up if they need anything… well, I take no pride on this anymore. It seems that my body of two "oldish" boys (3 &5) is overcompensating for five years of sleep deprivation. It makes me kind of happy! It also makes me appreciate not having a newborn child! Thanks, Universe!
Why do I tell you this story?
Because last weekend was insane! We had so many social events that it was hard to go to all of them, but, in the middle of this insanity, I was able to nail this cute textile for your enjoyment.
Do you see how much I care!?
Here are the instructions:
Hanging Textile DIY
Difficulty (1-5): 1  Time: 1 hour Cost: $50
Materials
Yarn – from every color you want to use
Golden Ring
Scissors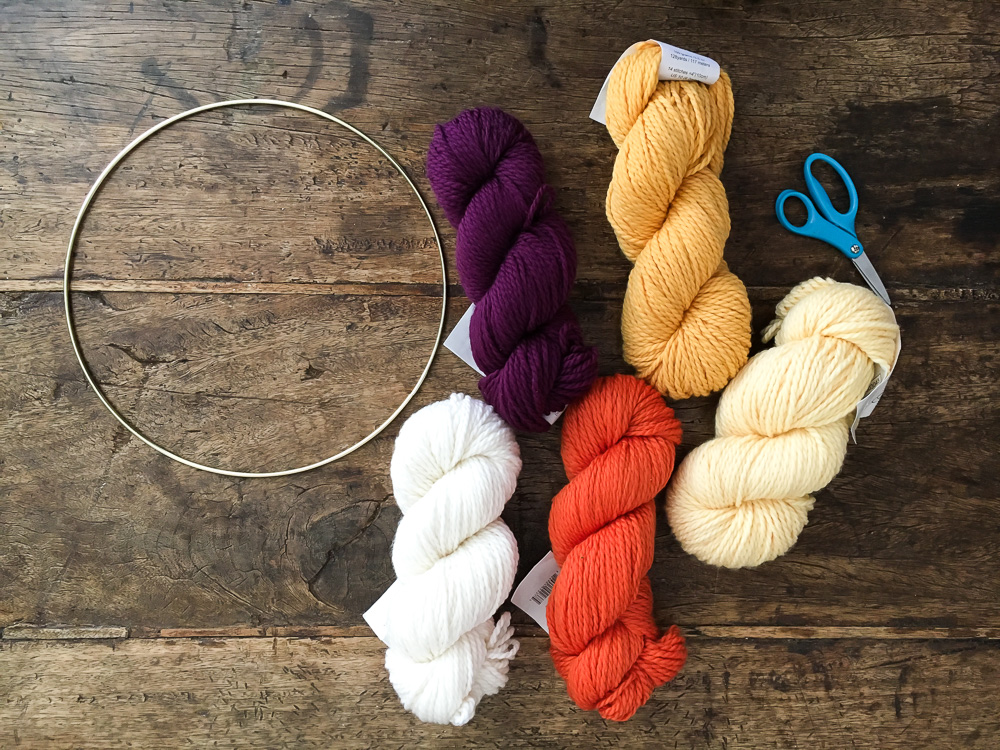 1) Decide how long you want your textile to be. Cut your pieces of yarn to double that size and a little extra. It is better to have long pieces of yarn and cut them later than starting off too short.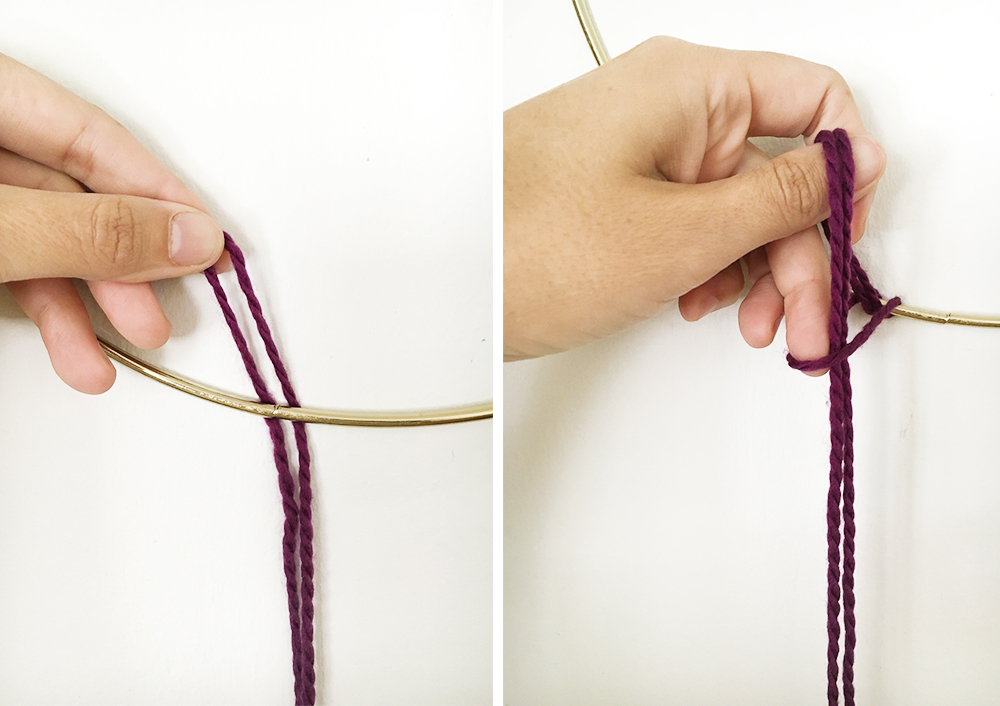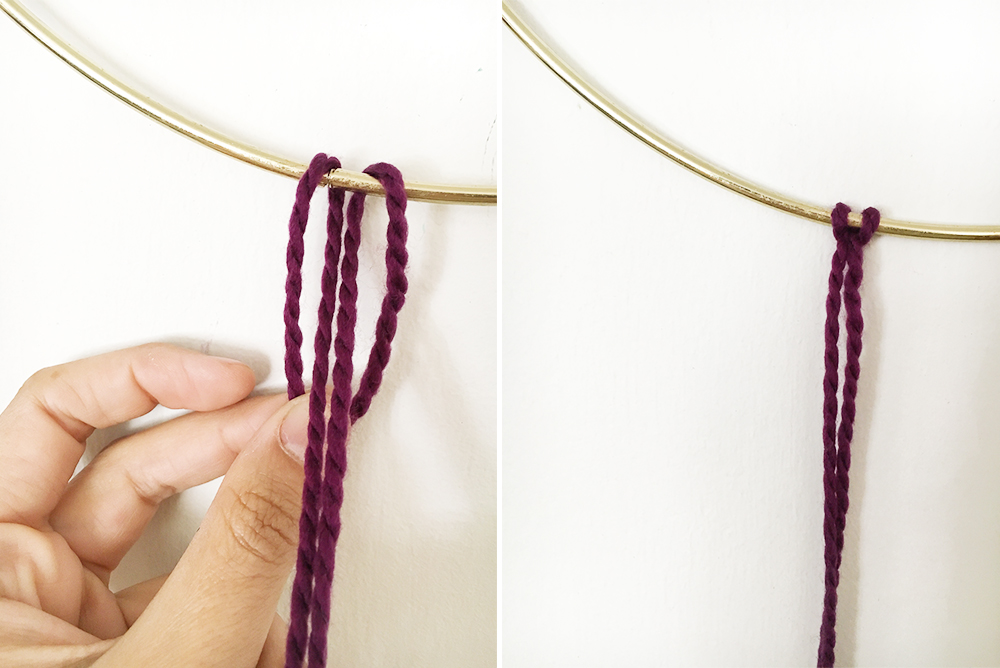 2) Create a knot as seen above. Make a "bunny ear" and then pass the two ends of the yarn through it. Tighten it.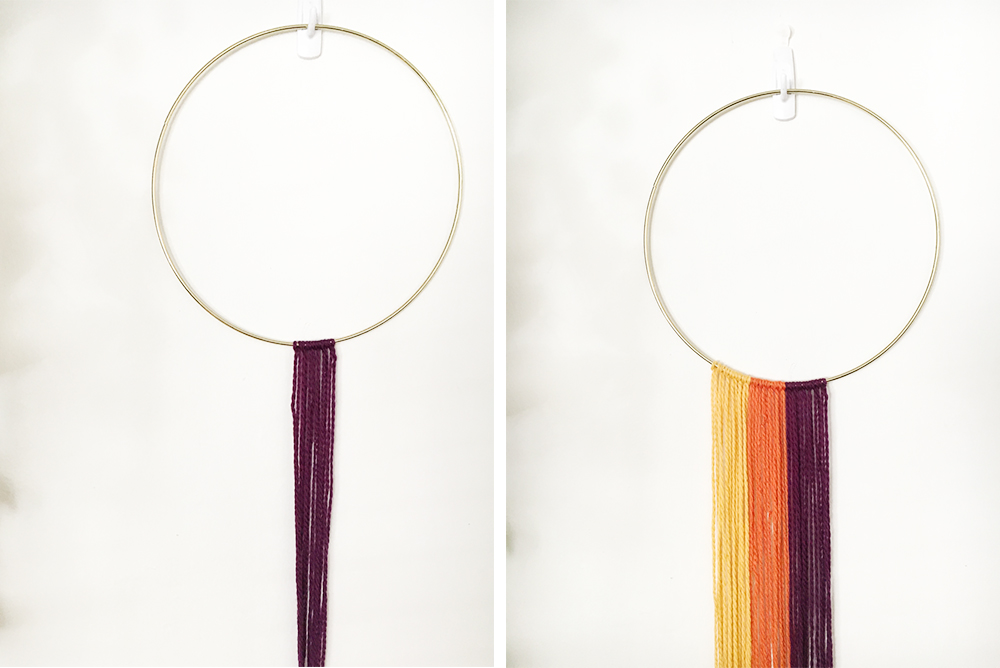 3) Add the rest of the yarn in the different colors. I ended up using 16 knots per color.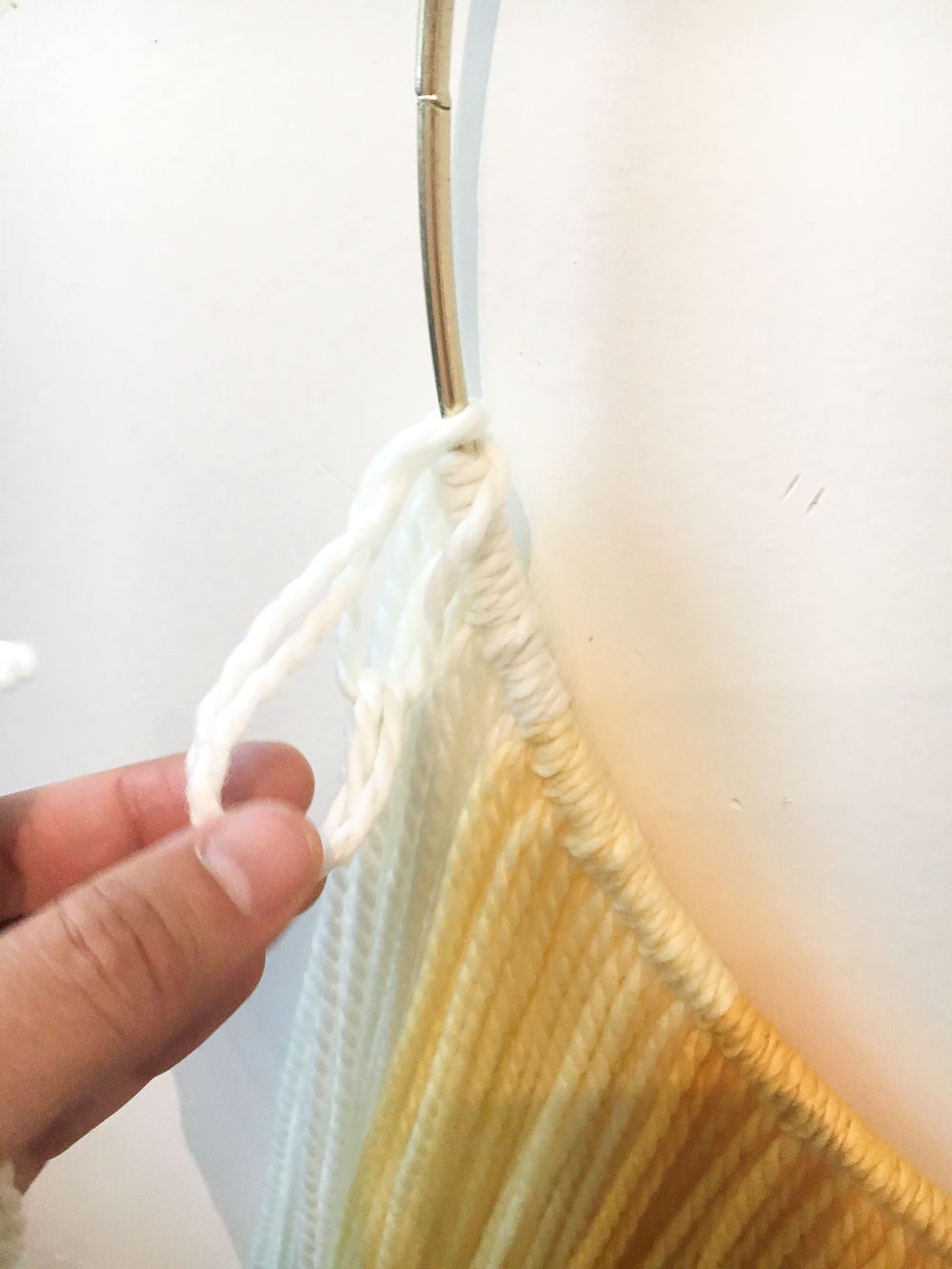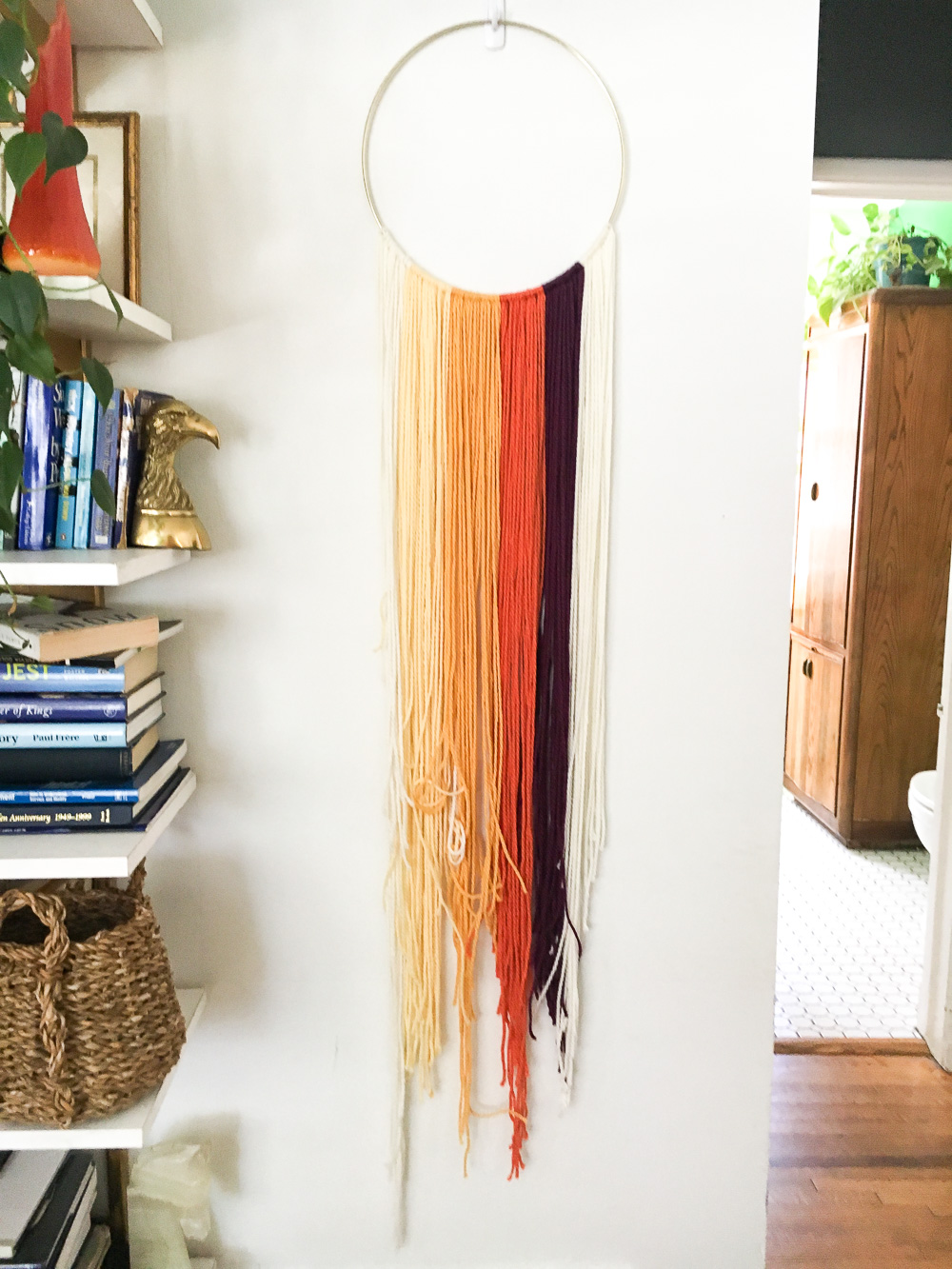 The result is a long and messy textile. Time to cut it!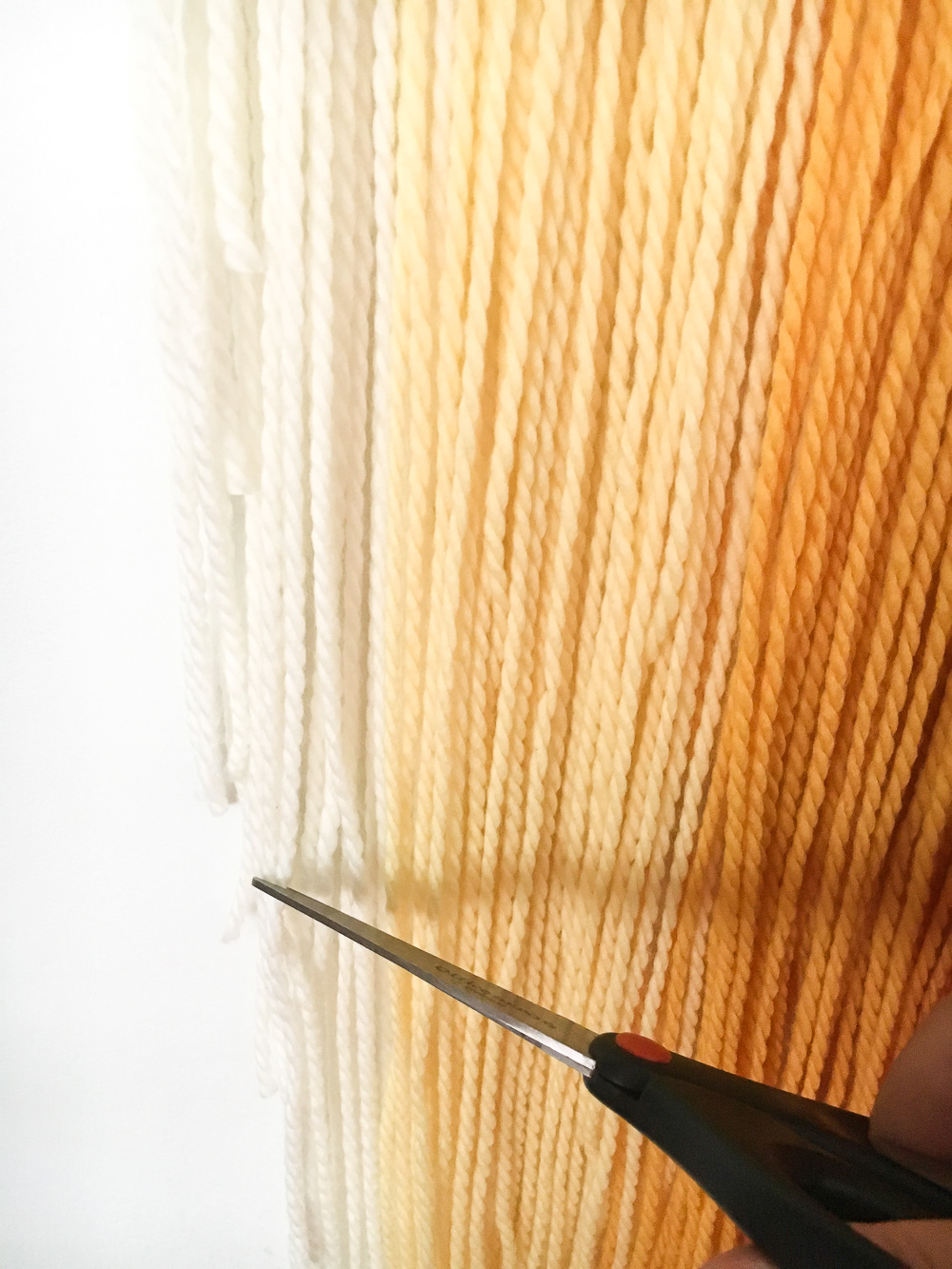 4) Cut it to whatever shape you want. I went for a messy "W" look.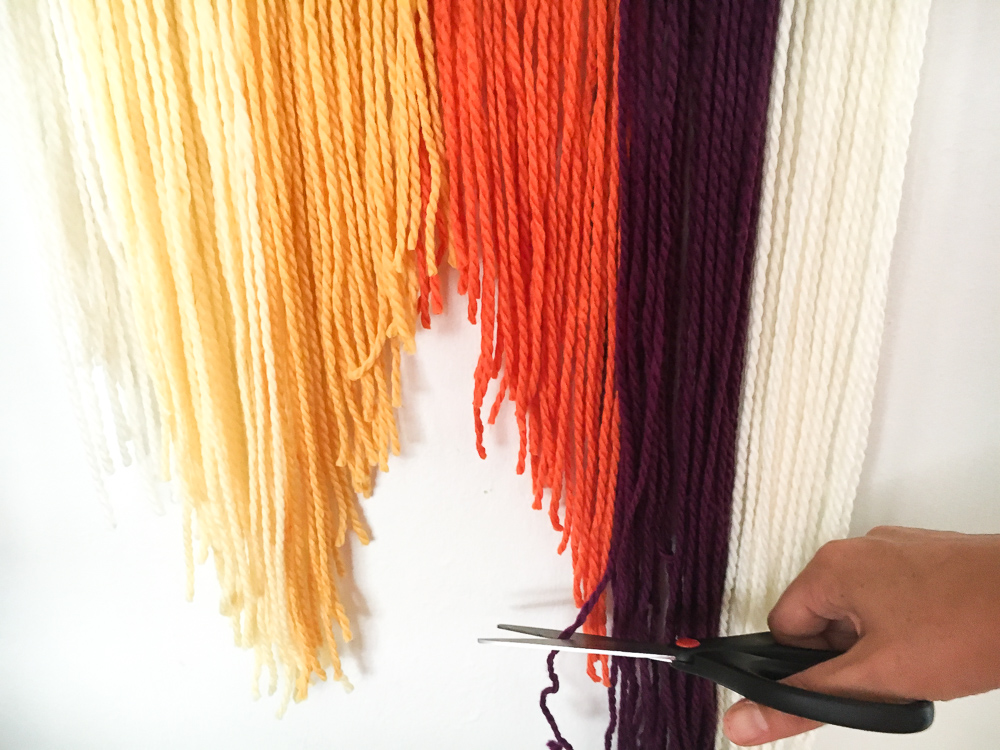 Here is the result: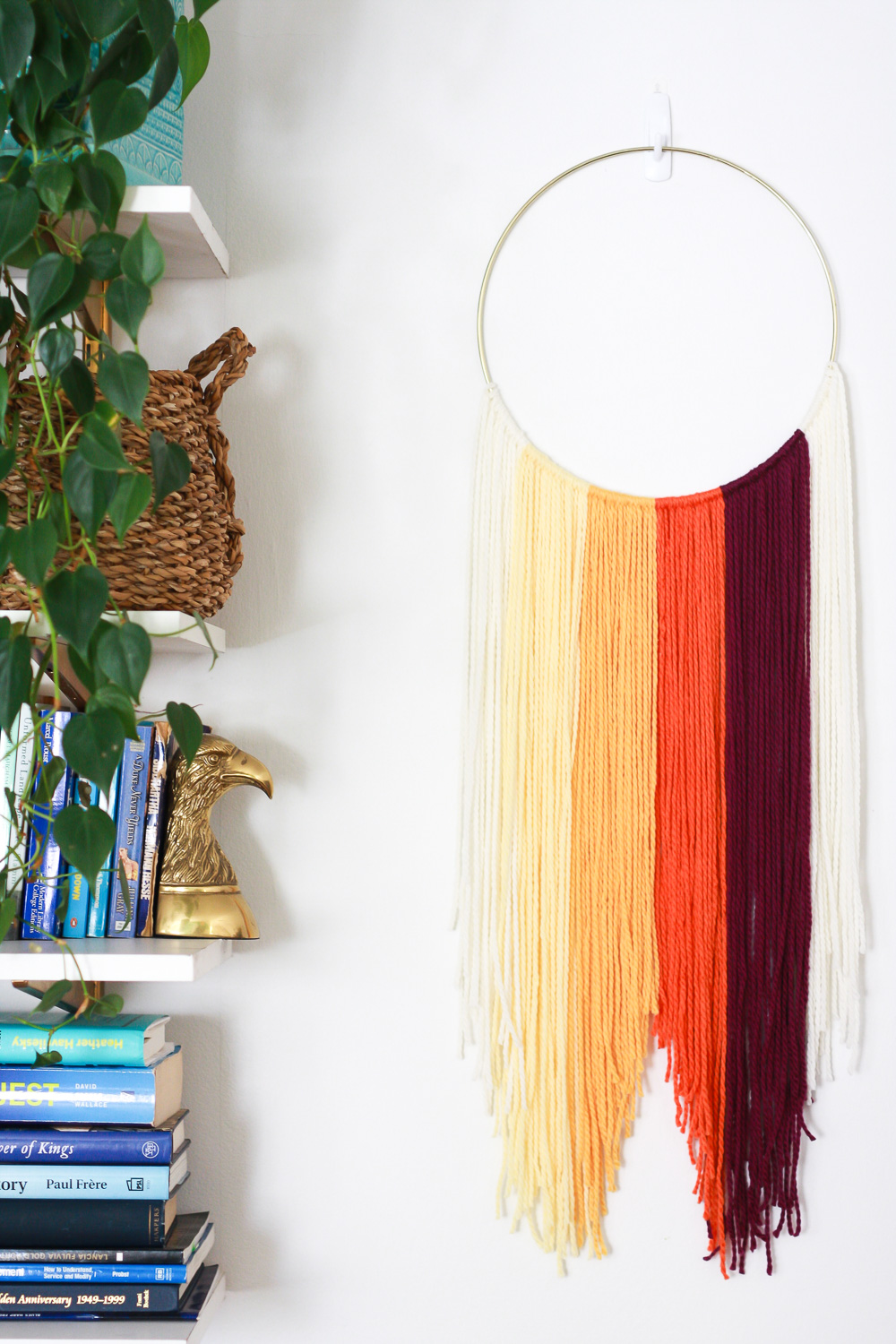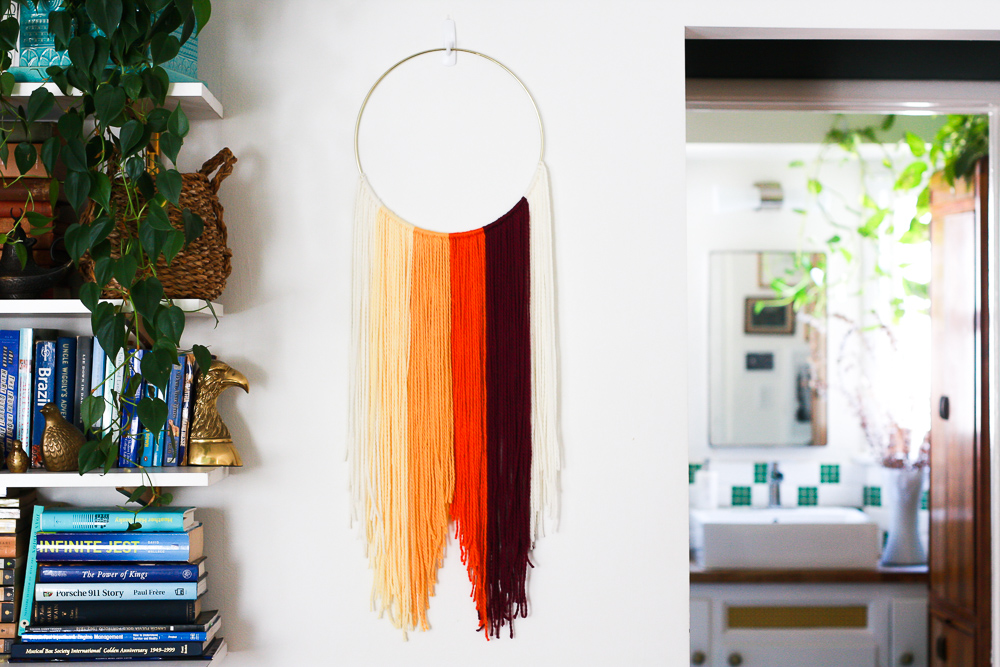 My bathroom is here in the background.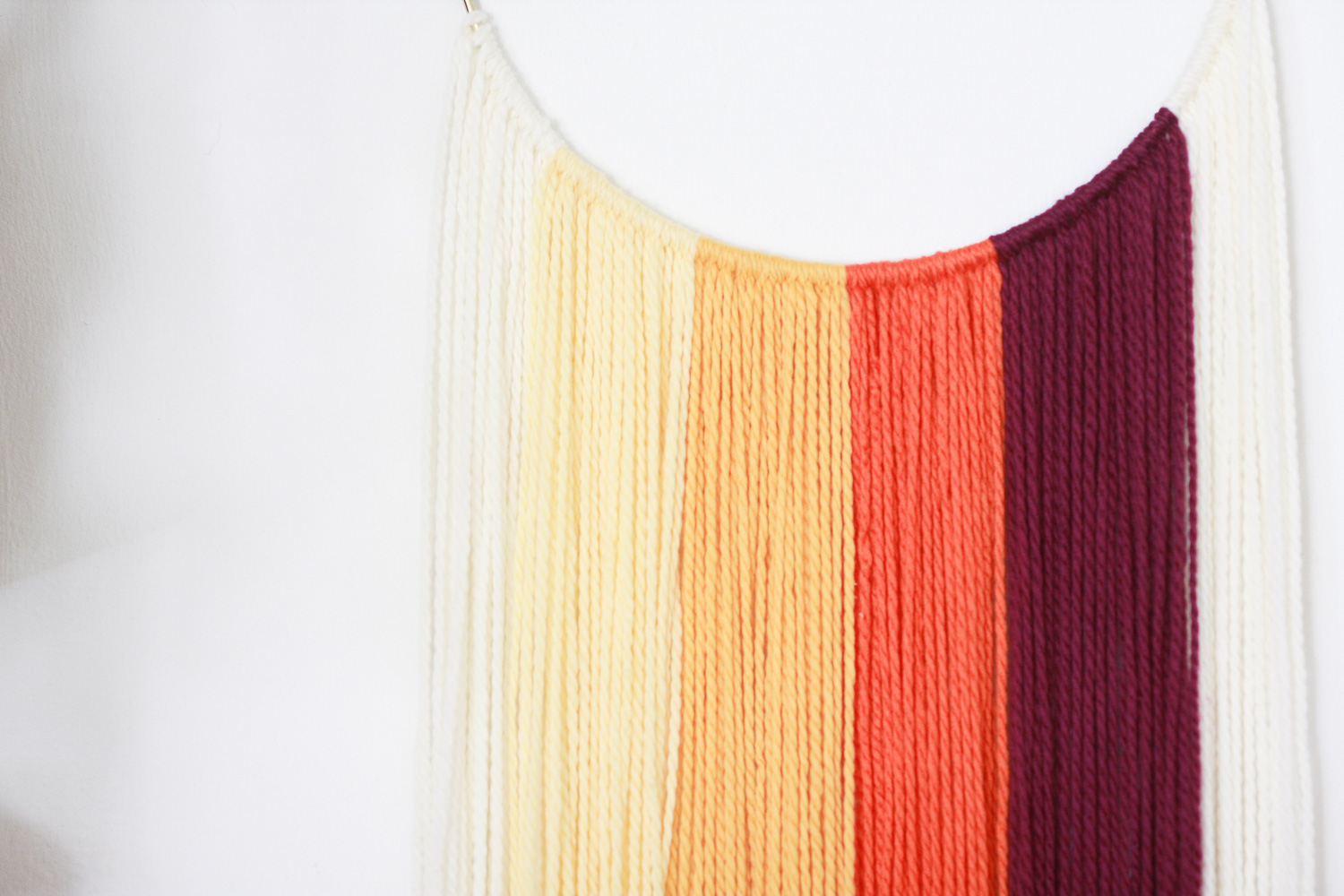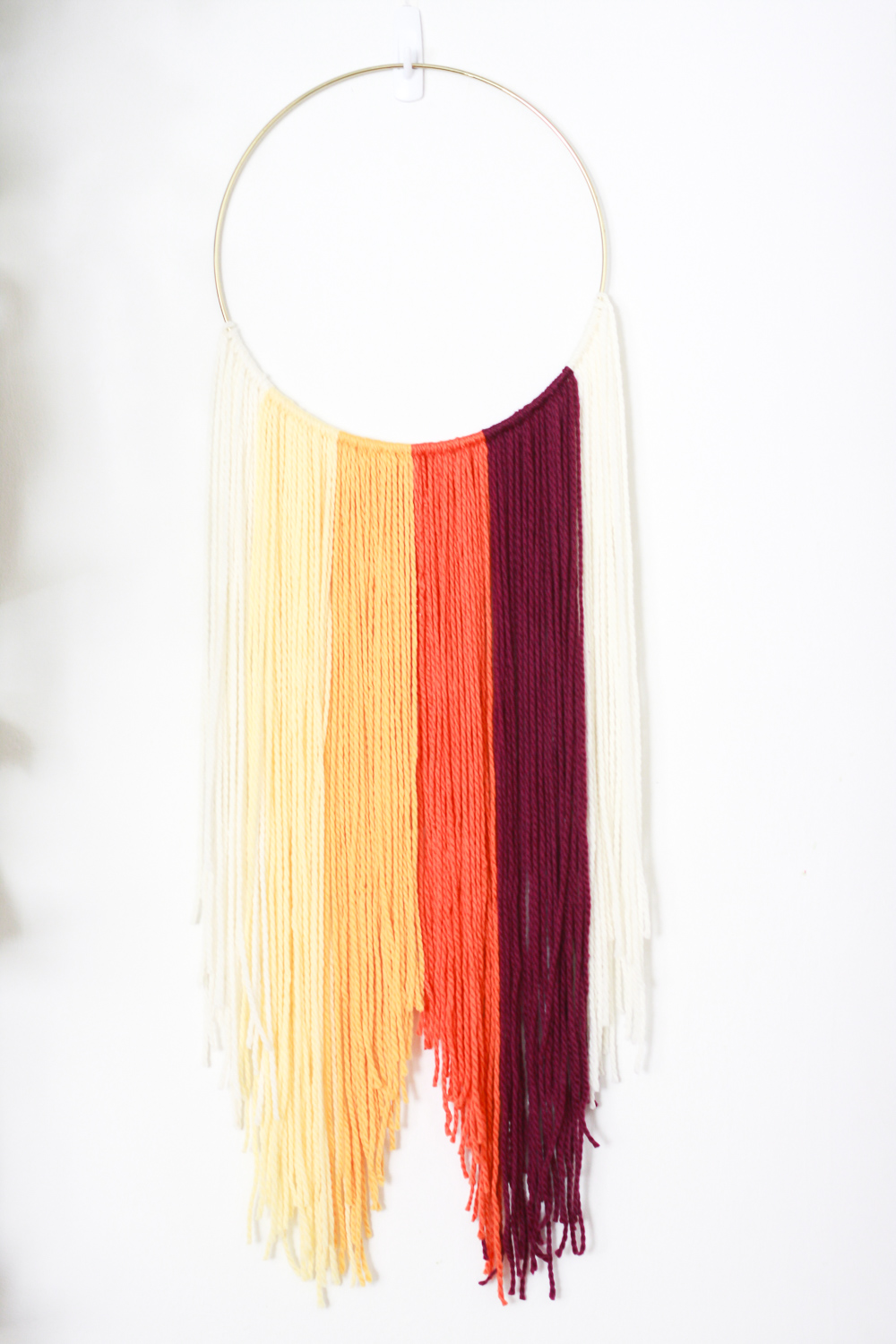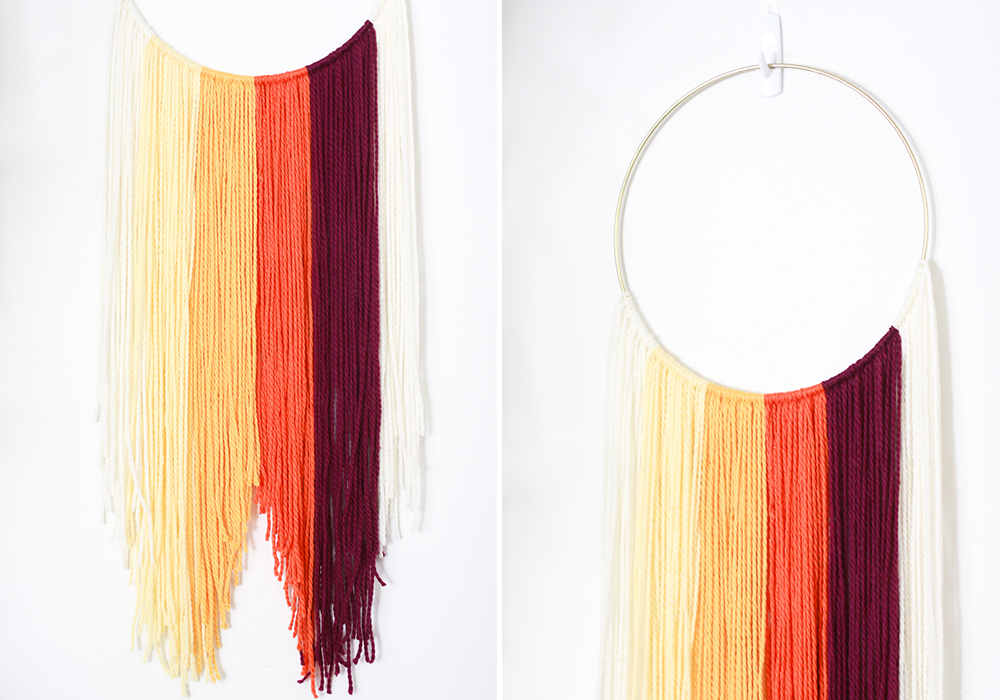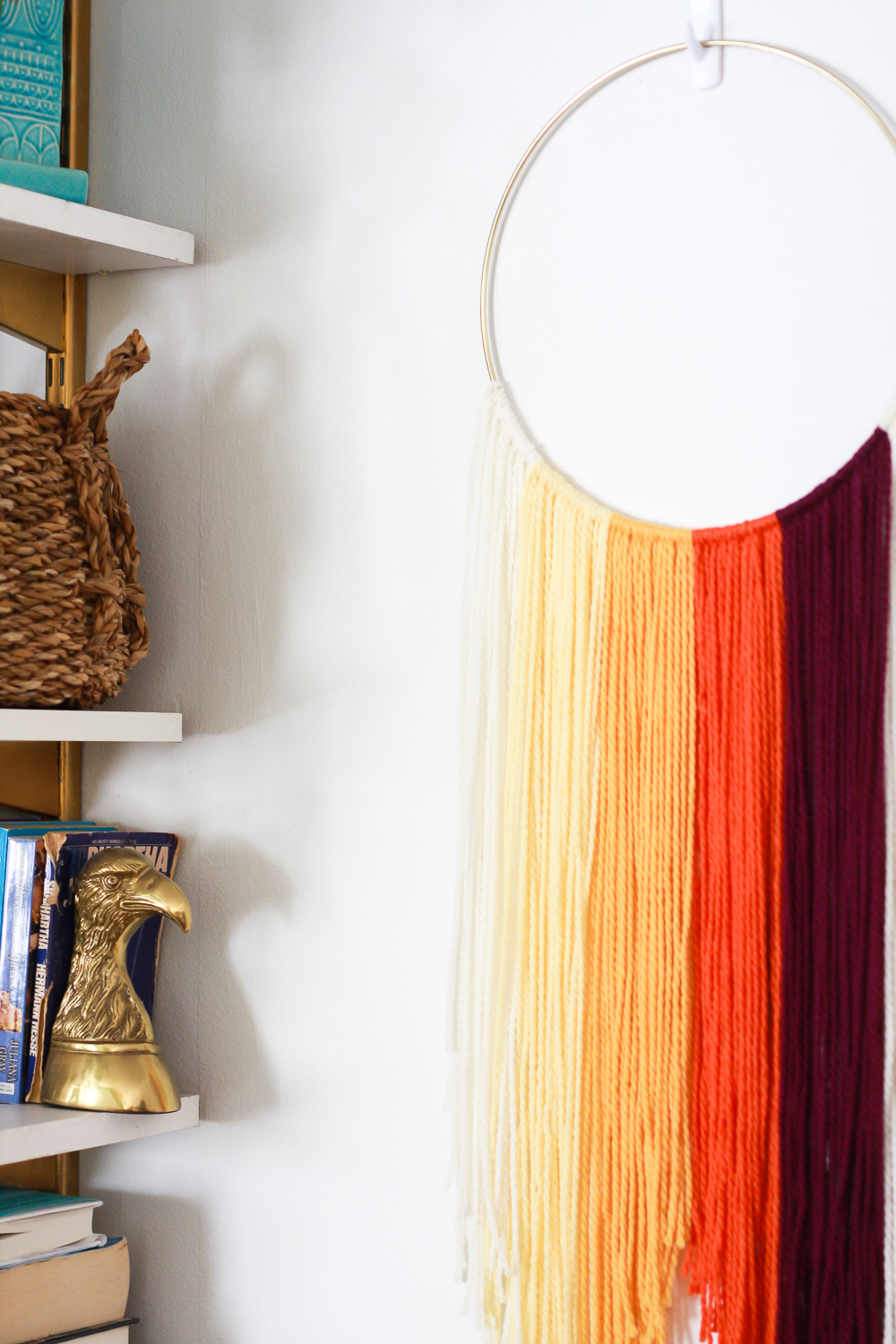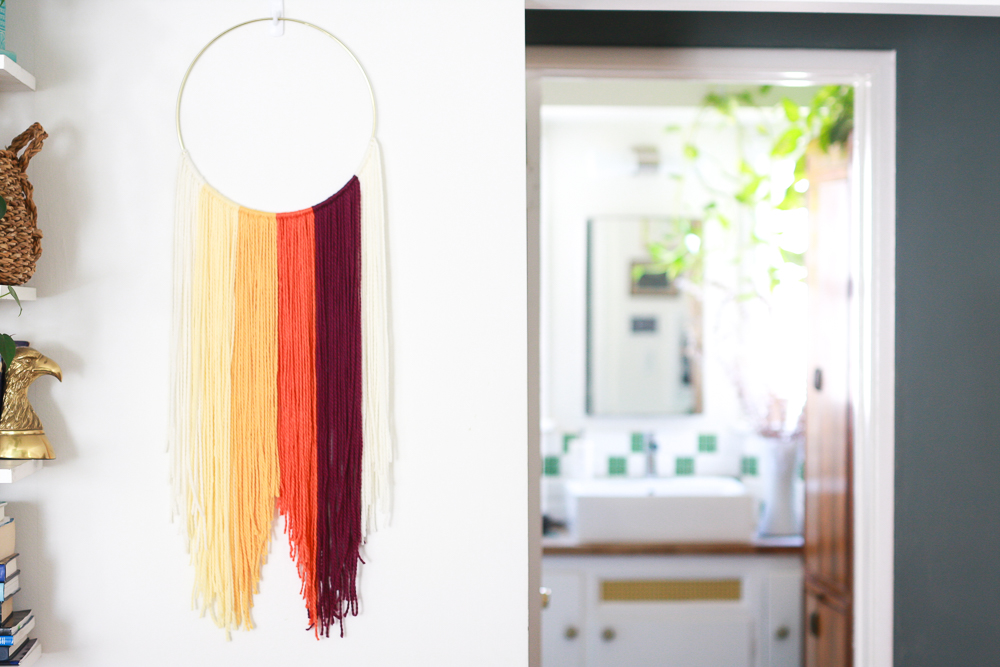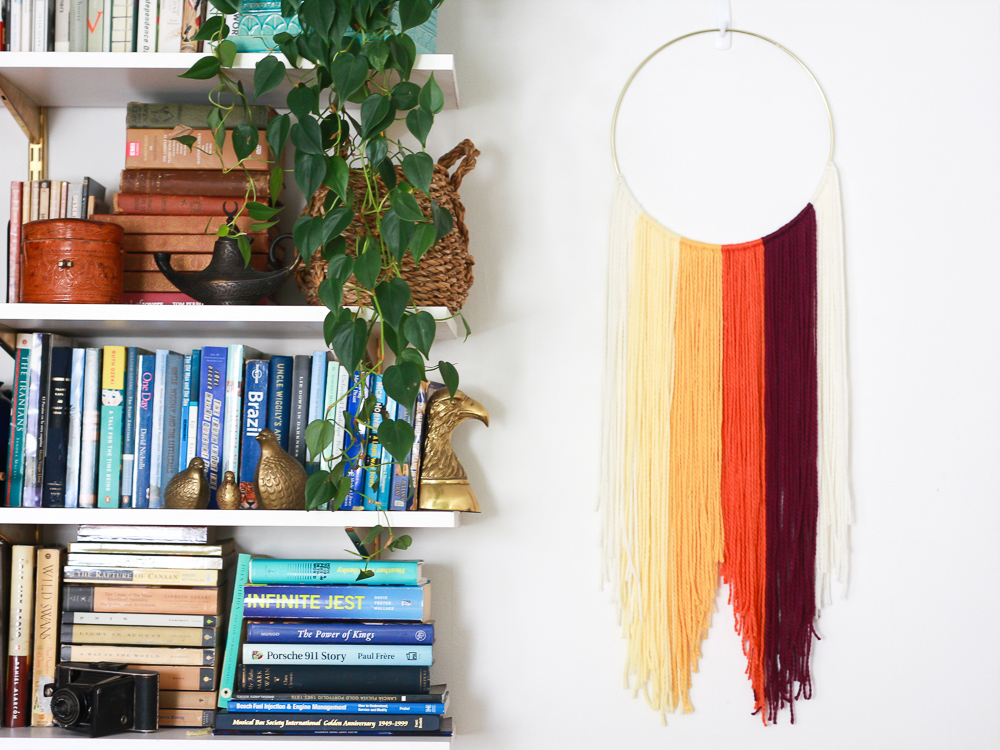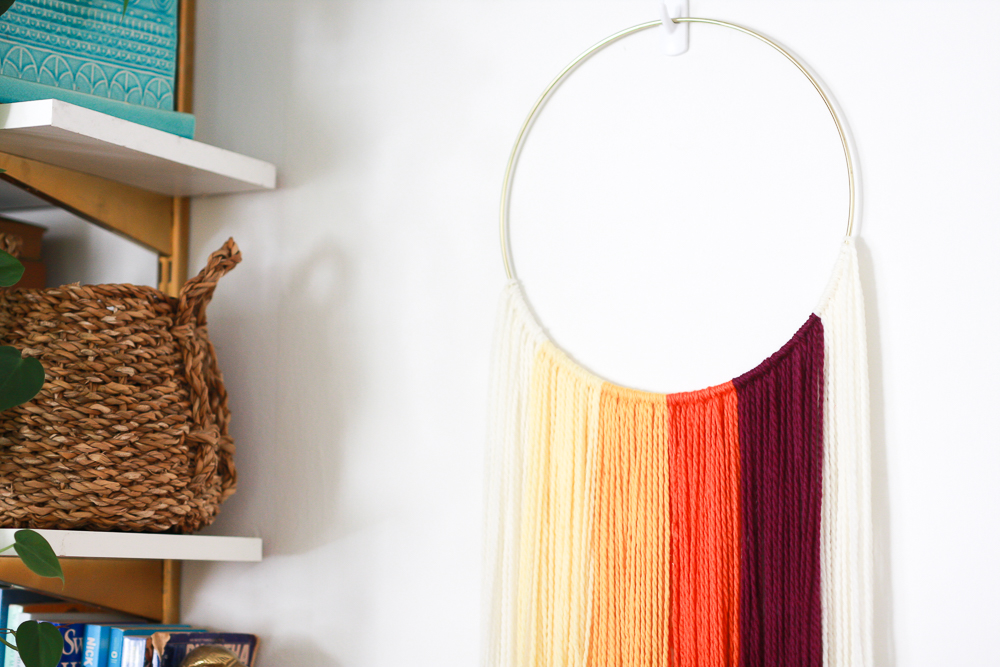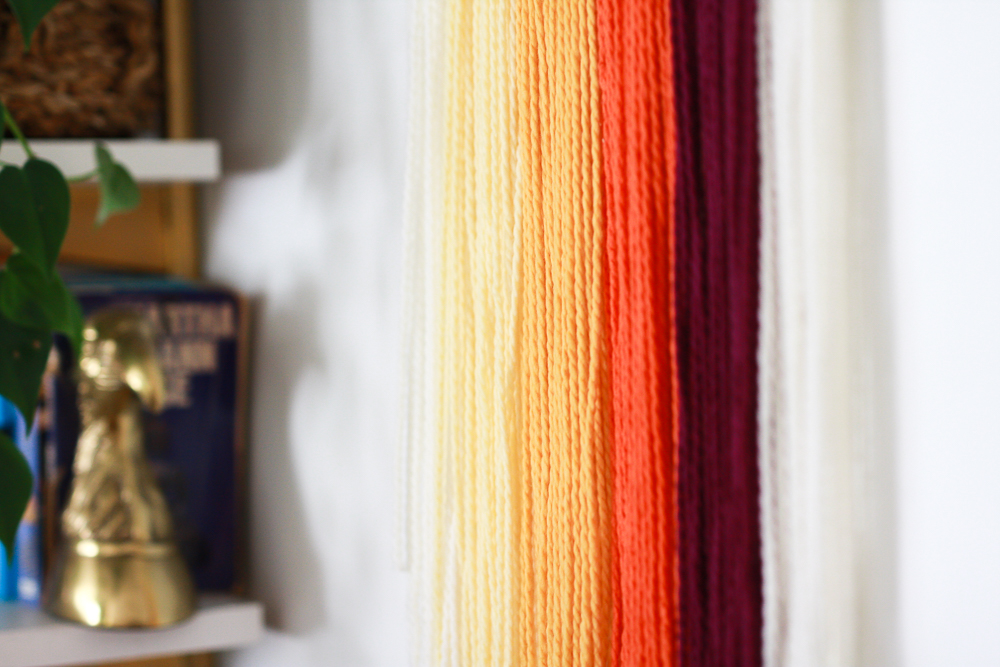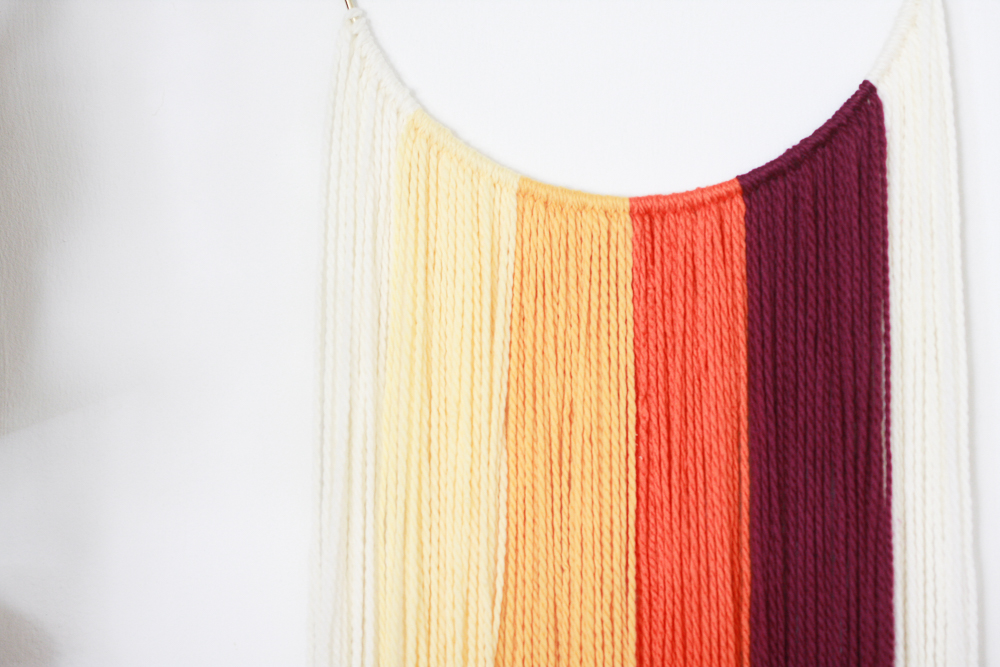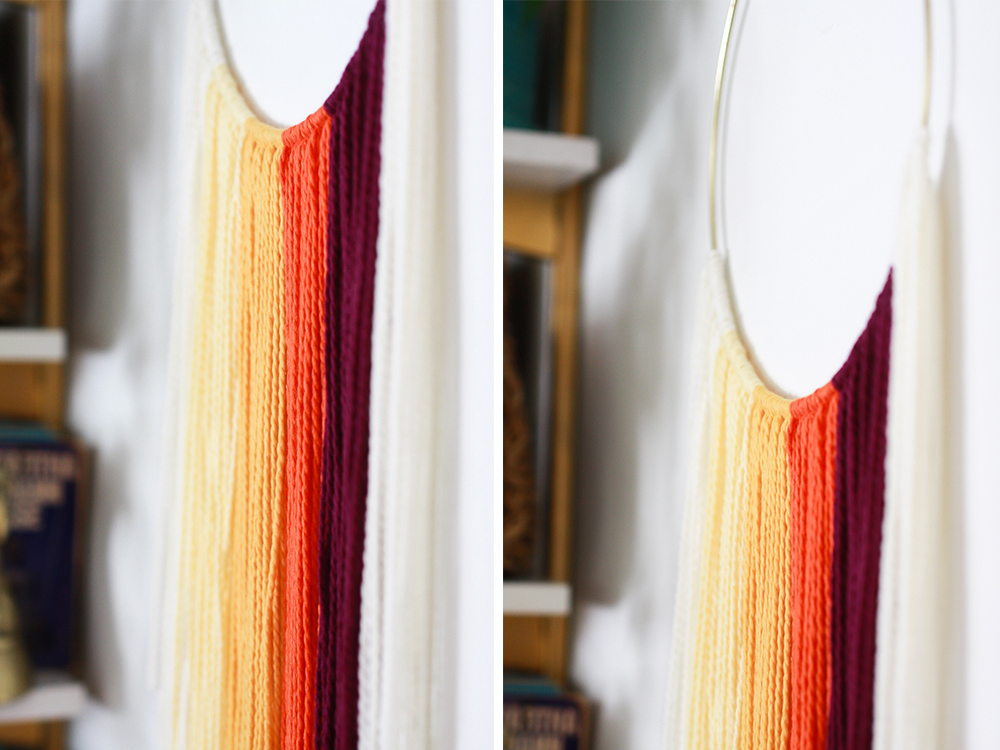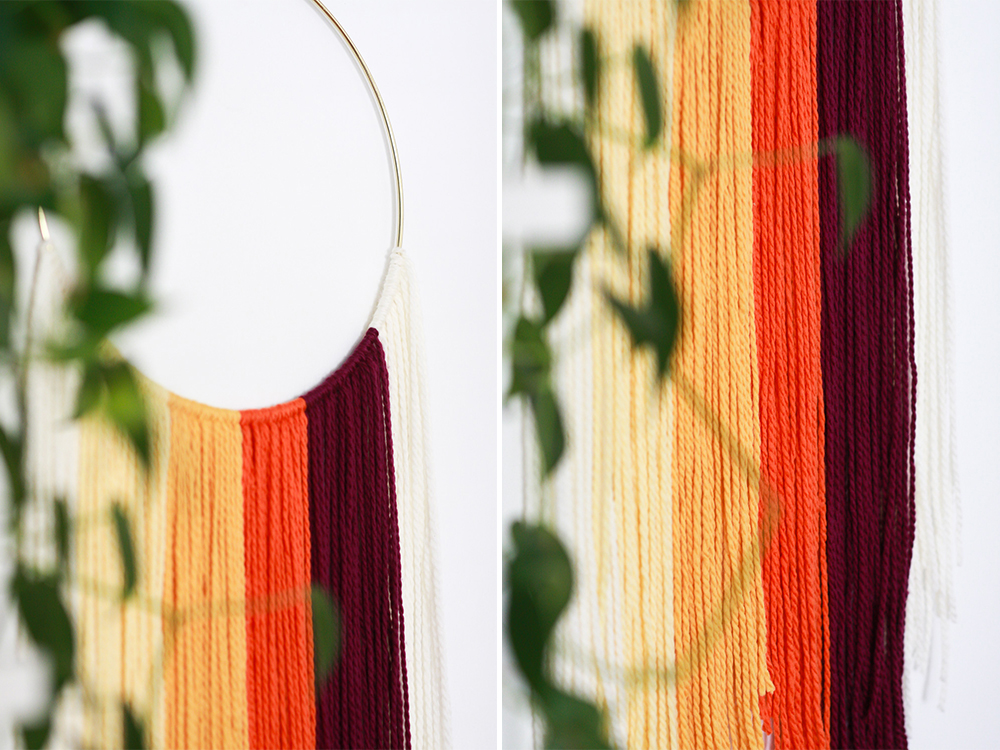 The textile adds color and texture to the living room. It looks cute and it is very simple to do! Don't you think?
I hope you like it! And I hope you are having a wonderful week.
https://jestcafe.com/wp-content/uploads/2017/05/Hanging-textile-7.jpg
1500
1000
Mila
https://jestcafe.com/wp-content/uploads/2017/08/Jest-Cafe-about-design.jpg
Mila
2017-05-03 03:00:21
2017-05-05 13:06:48
A 70's Inspired Hanging Textile DIY