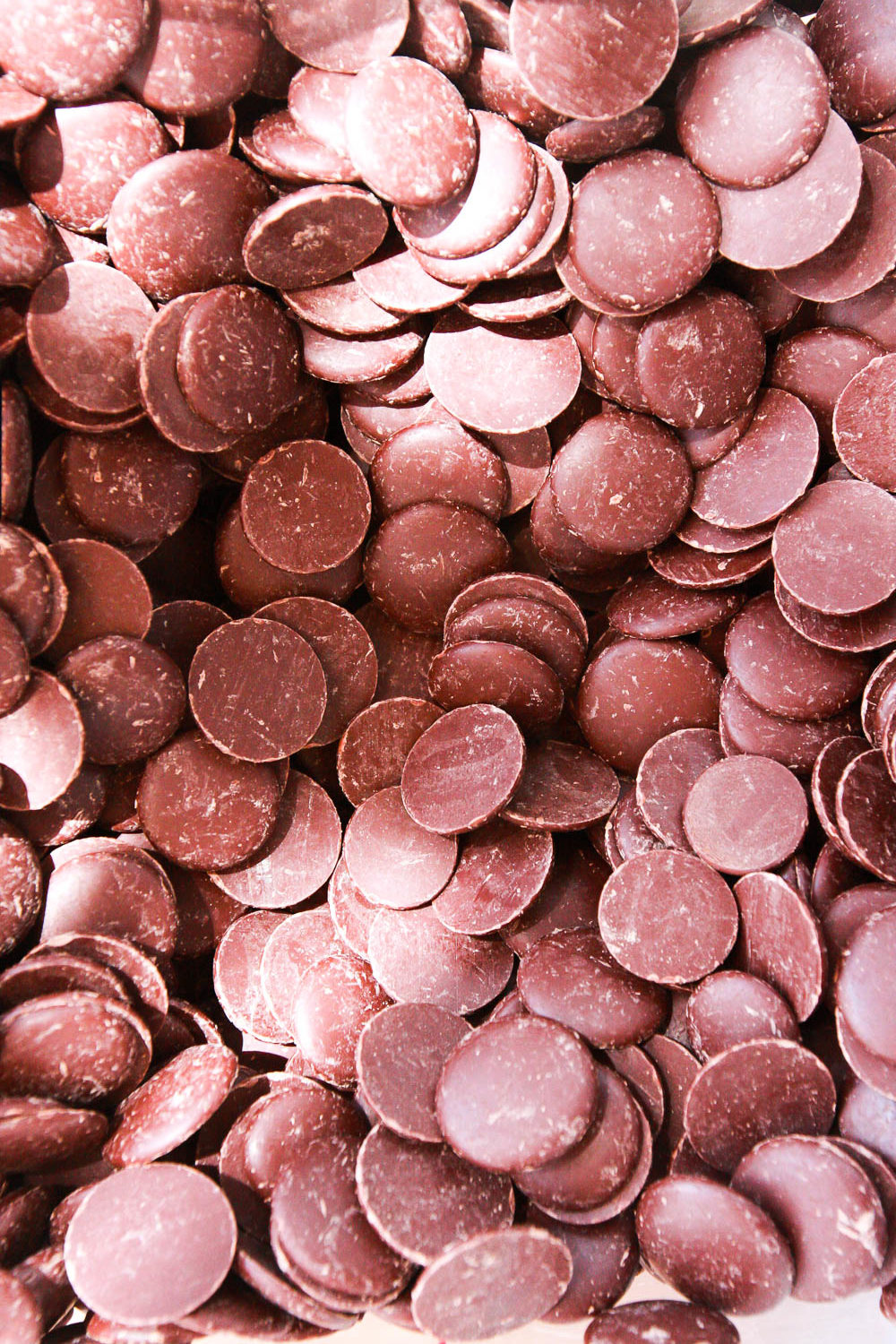 Do any of you have a soft spot for chocolate? Well, I DO.
Chocolate and ice cream are the culprits of all my wrong-diet-doings (maybe beer, too). If it wasn't for chocolate I would weight 20 pounds less, but I would also be 20 times unhappier. Food is something that gives me a lot of pleasure, so doing a chocolate workshop with Ococoa was pretty amazing.
Some time ago I met Diana Malouf, one of the owners of Ococoa. I asked her for an interview after trying her delicious chocolates and some of her collaborations with Salt & Straw – Ice cream + chocolate = ideal combination. There is chocolate and there is excellent chocolate and Ococoa is definitely in the latter category, so I was very happy to have Diana and her work partner, Liz, come to teach me and my friends a chocolate workshop. My friends, of course, are always up for having a good time, so it didn't take a lot of effort to convince them to show up.
What is a chocolate workshop you might ask?
Well, it involves a lot of laughing, crafting and eating (plus drinking lots of mimosas because my friends like life bubbly). While doing this you learn about chocolate, where it comes from, how to temper it (bring the chocolate to the right temperature to work with), and then you make your own wonderful pieces that you take home. Yes, pretty much a dream come true.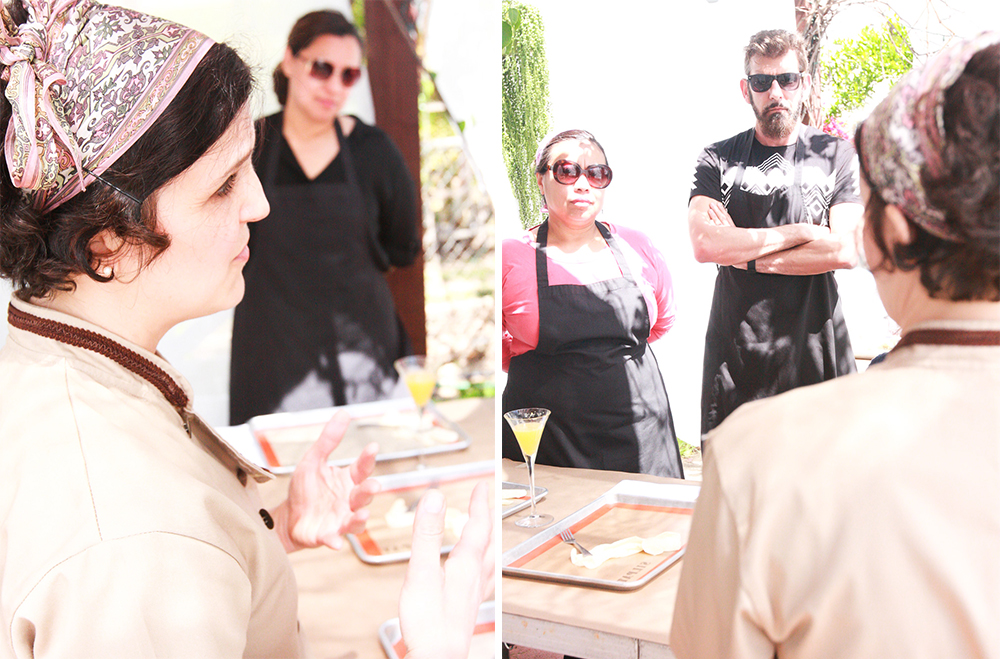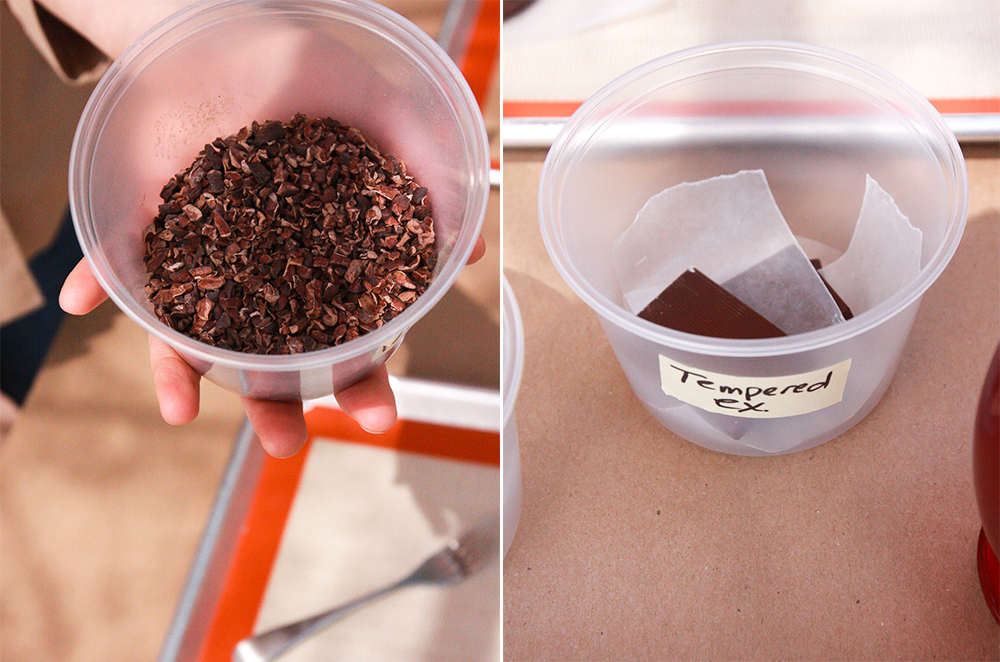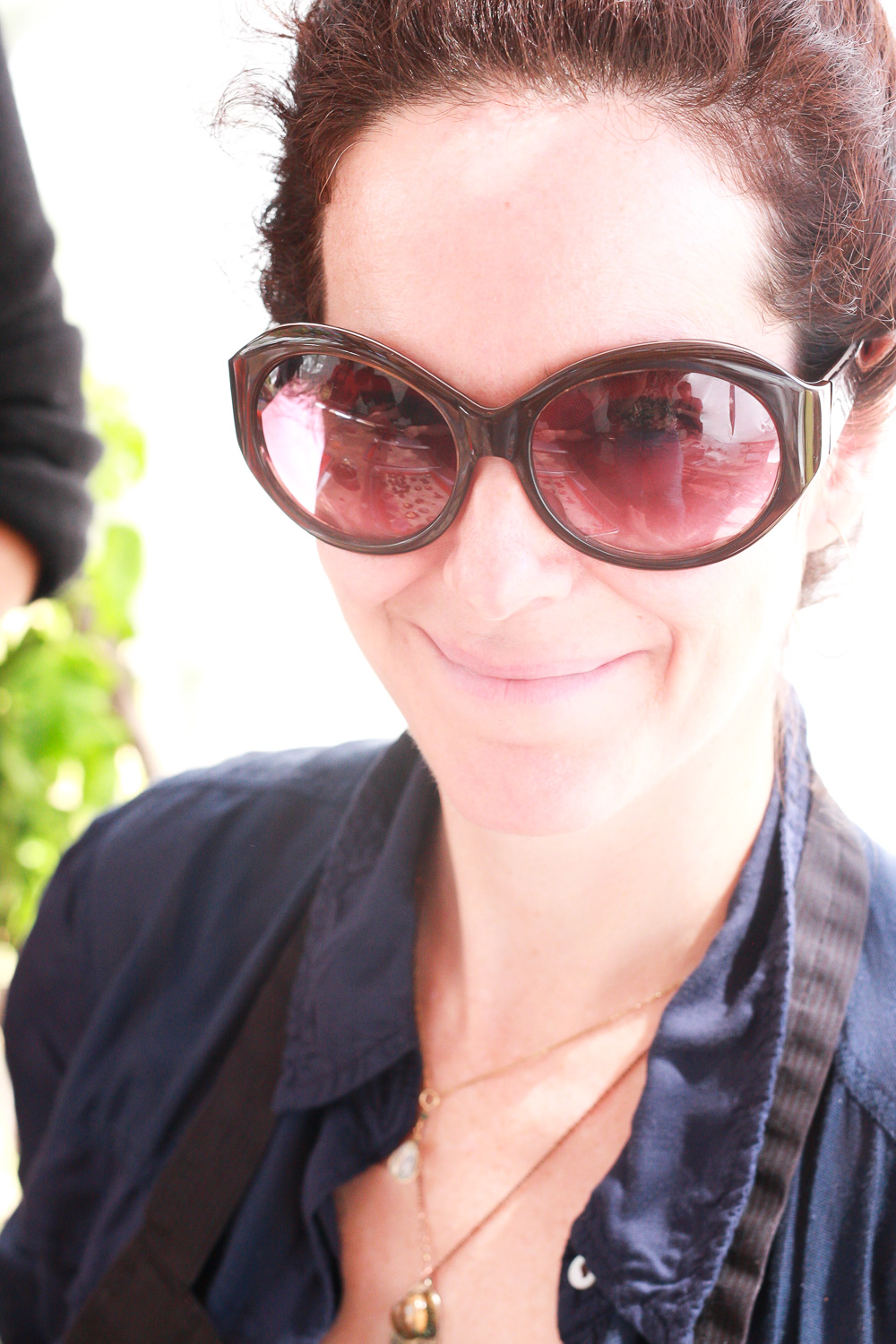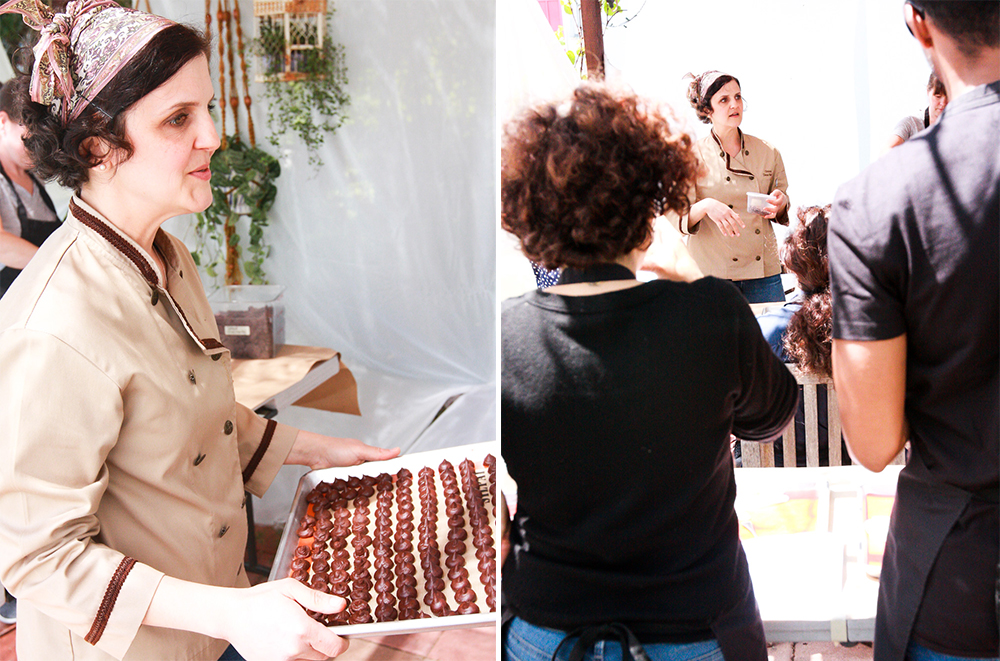 After asking an insane amount of questions -my friends are curious- we started making truffles. The idea was to cover the truffles with the tempered chocolate. It was fun and tasty.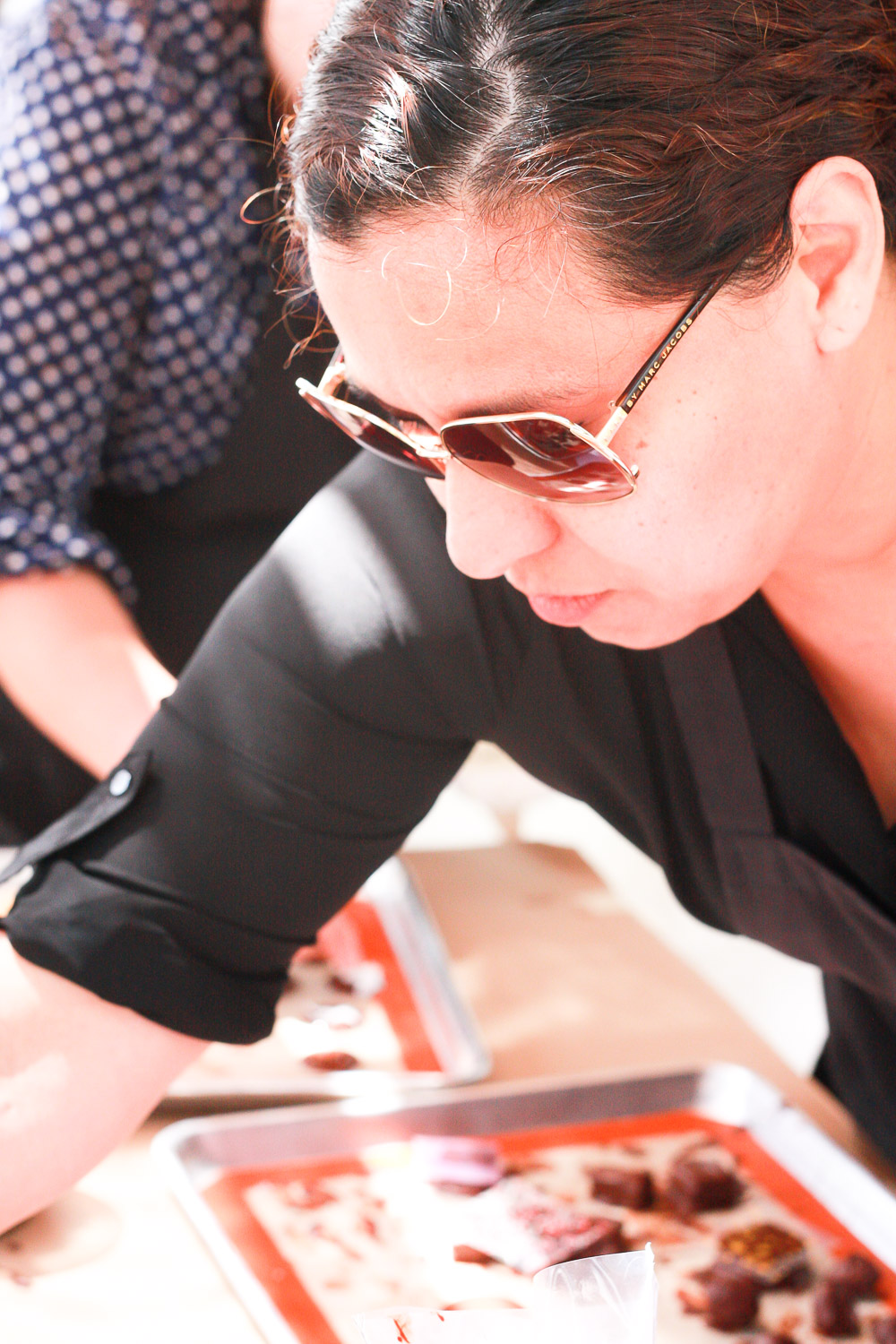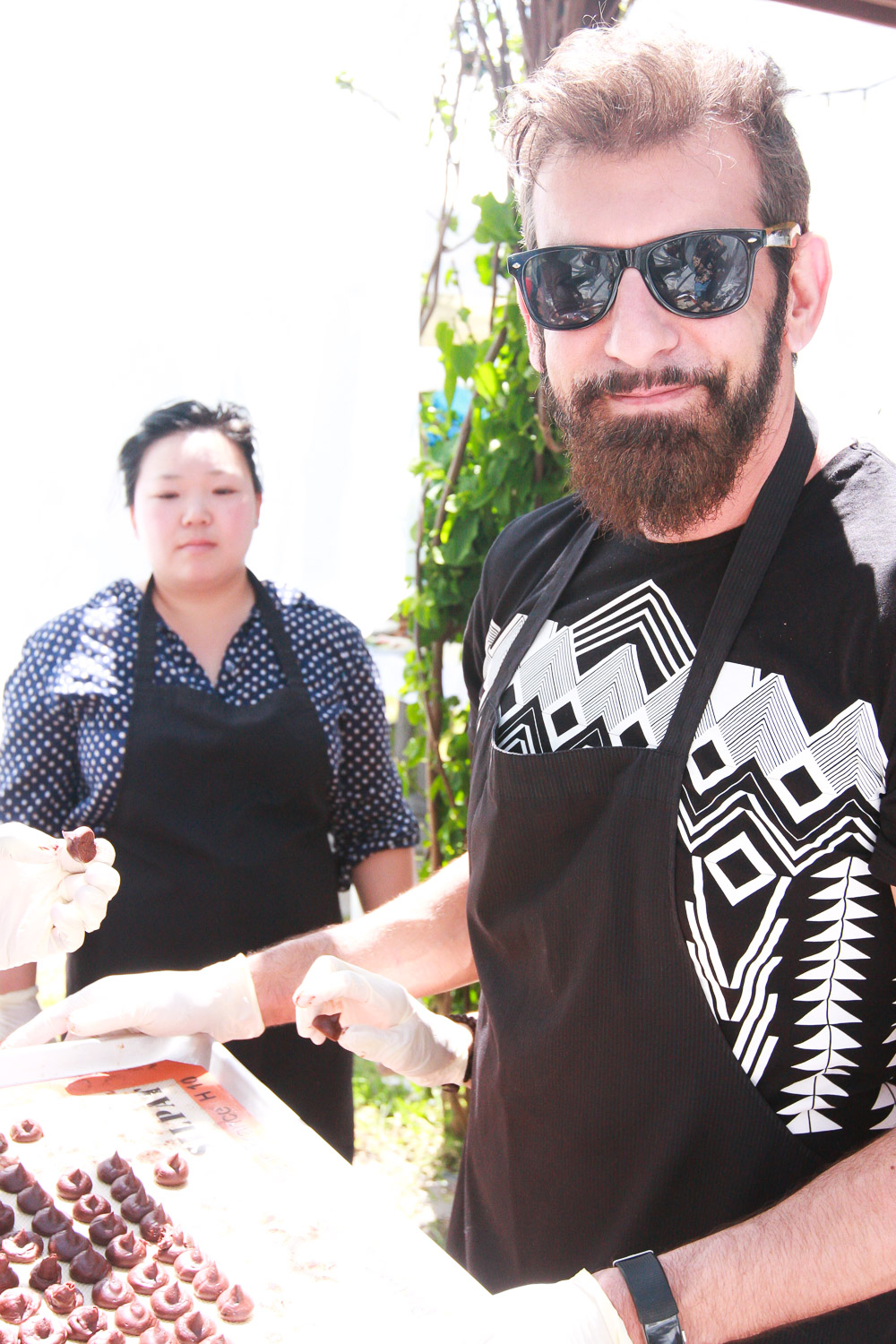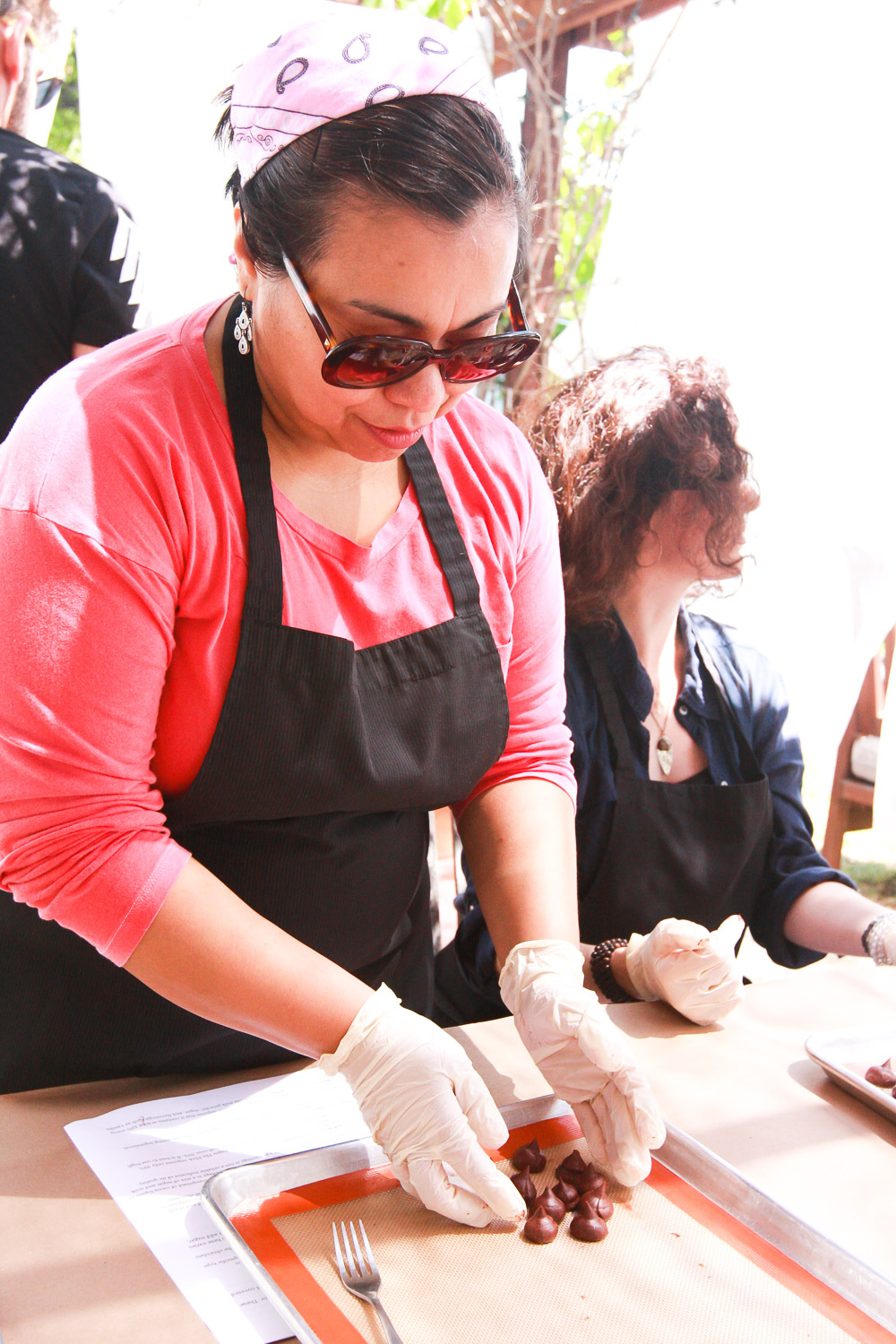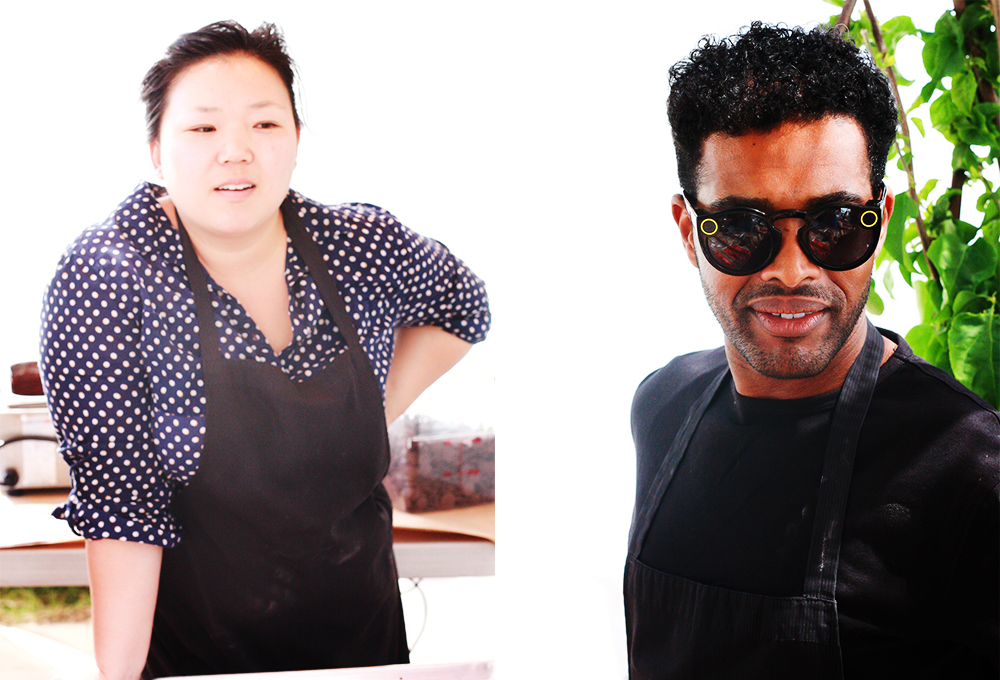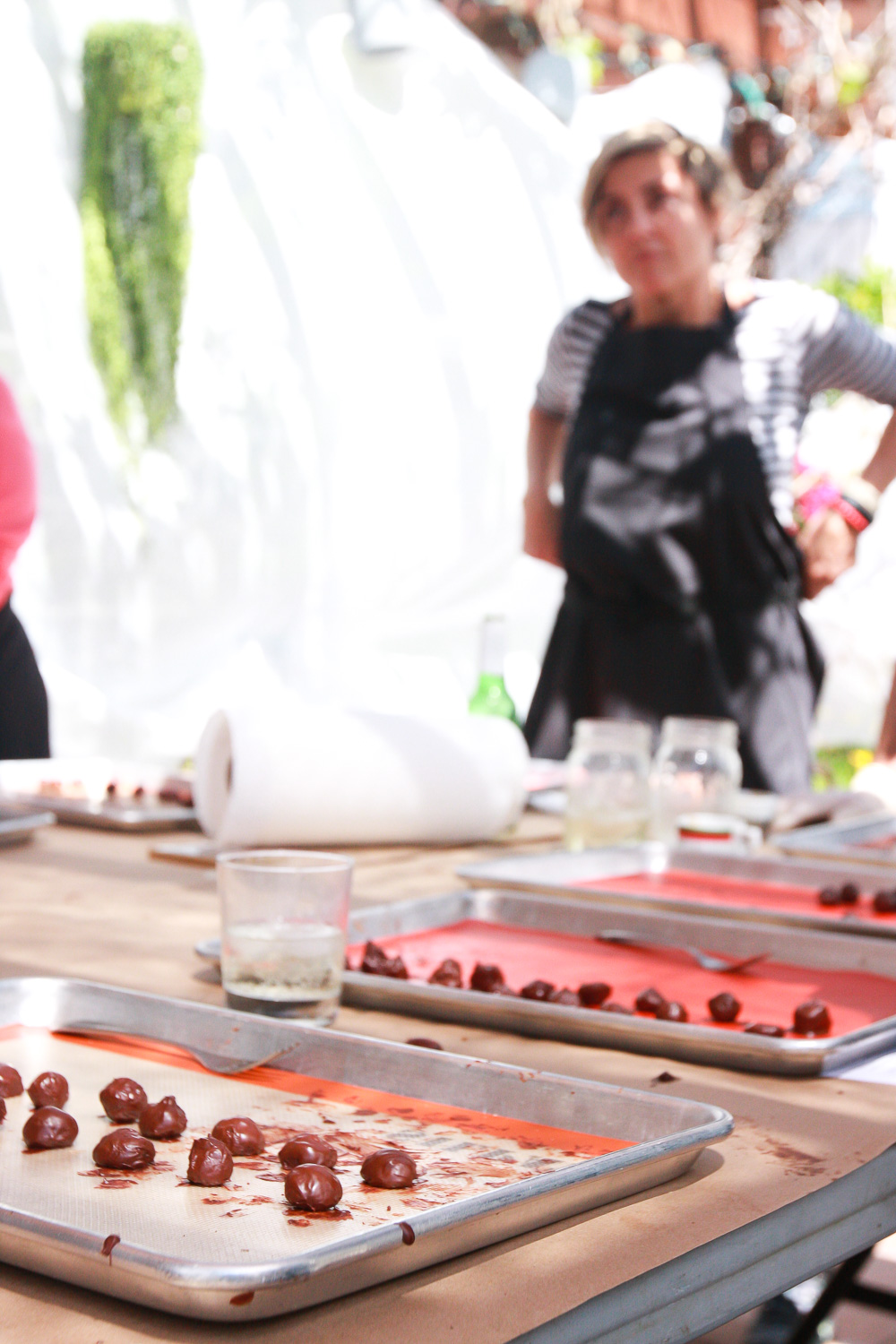 Those dirty gloves are the defintion of FUN!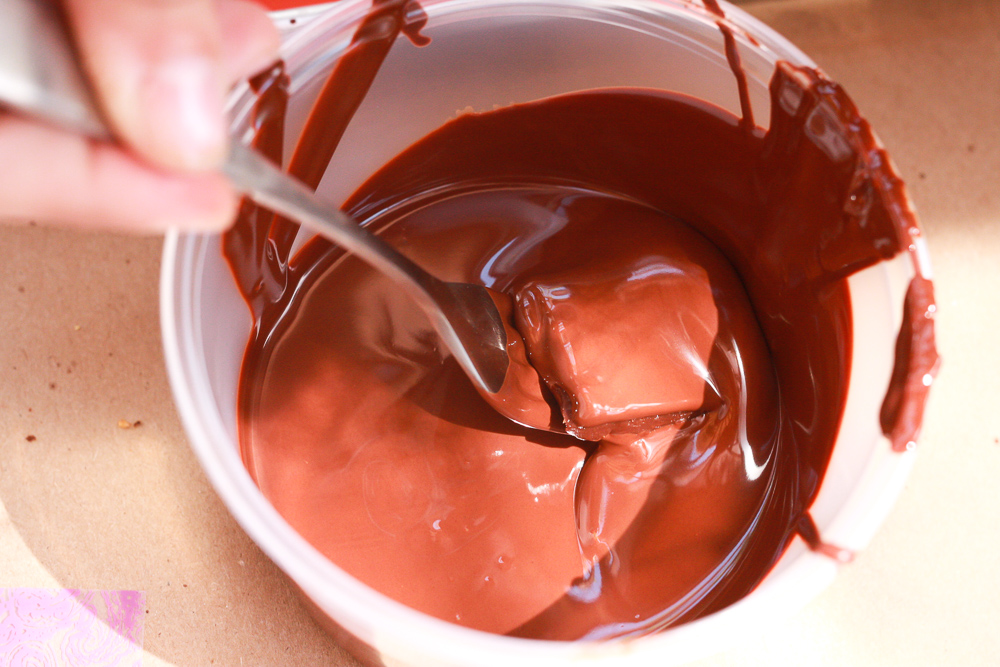 After that, we used transfer sheets to decorate chocolates. You need to apply the sheets while the chocolate is still warm and leave it there until the chocolate is completely dry. This will leave the design on the chocolate, making it look beautiful. Take a look: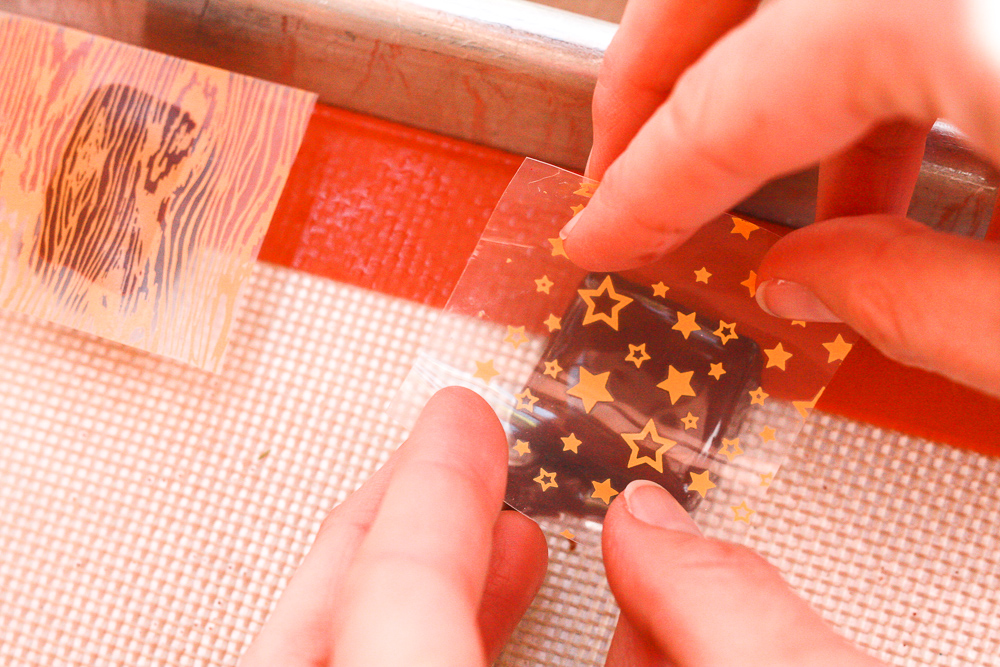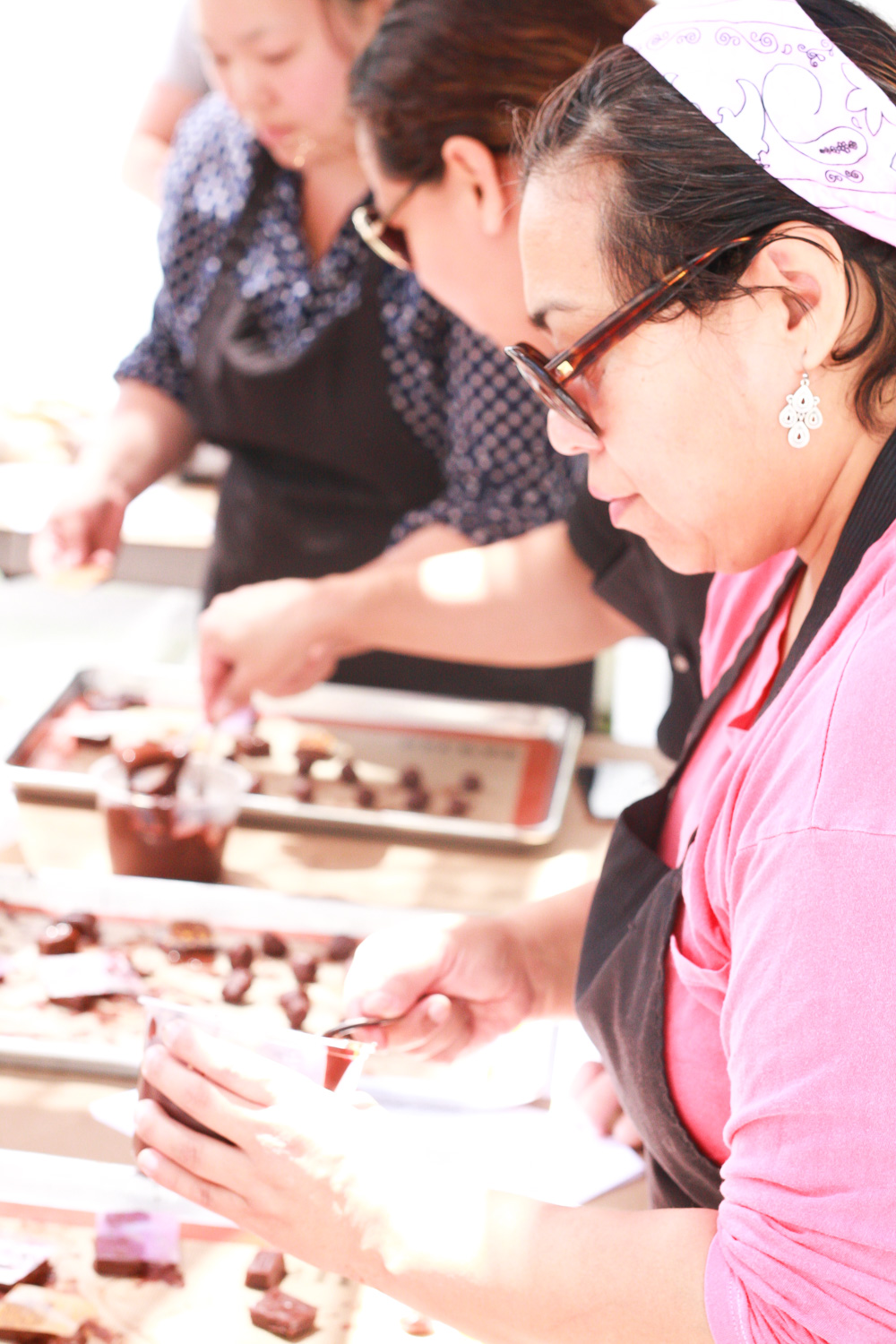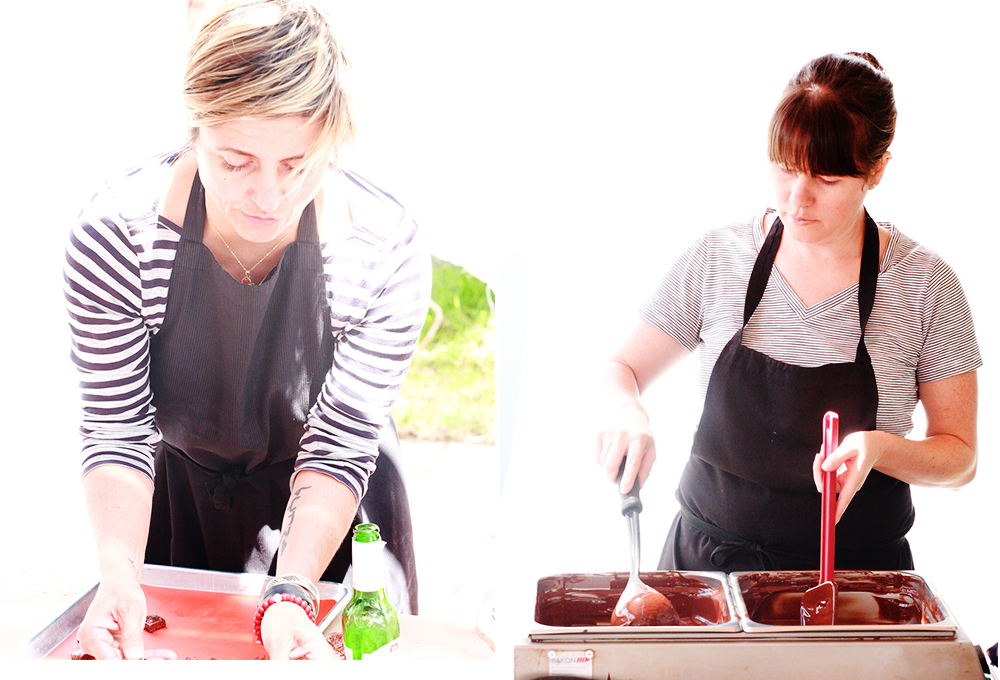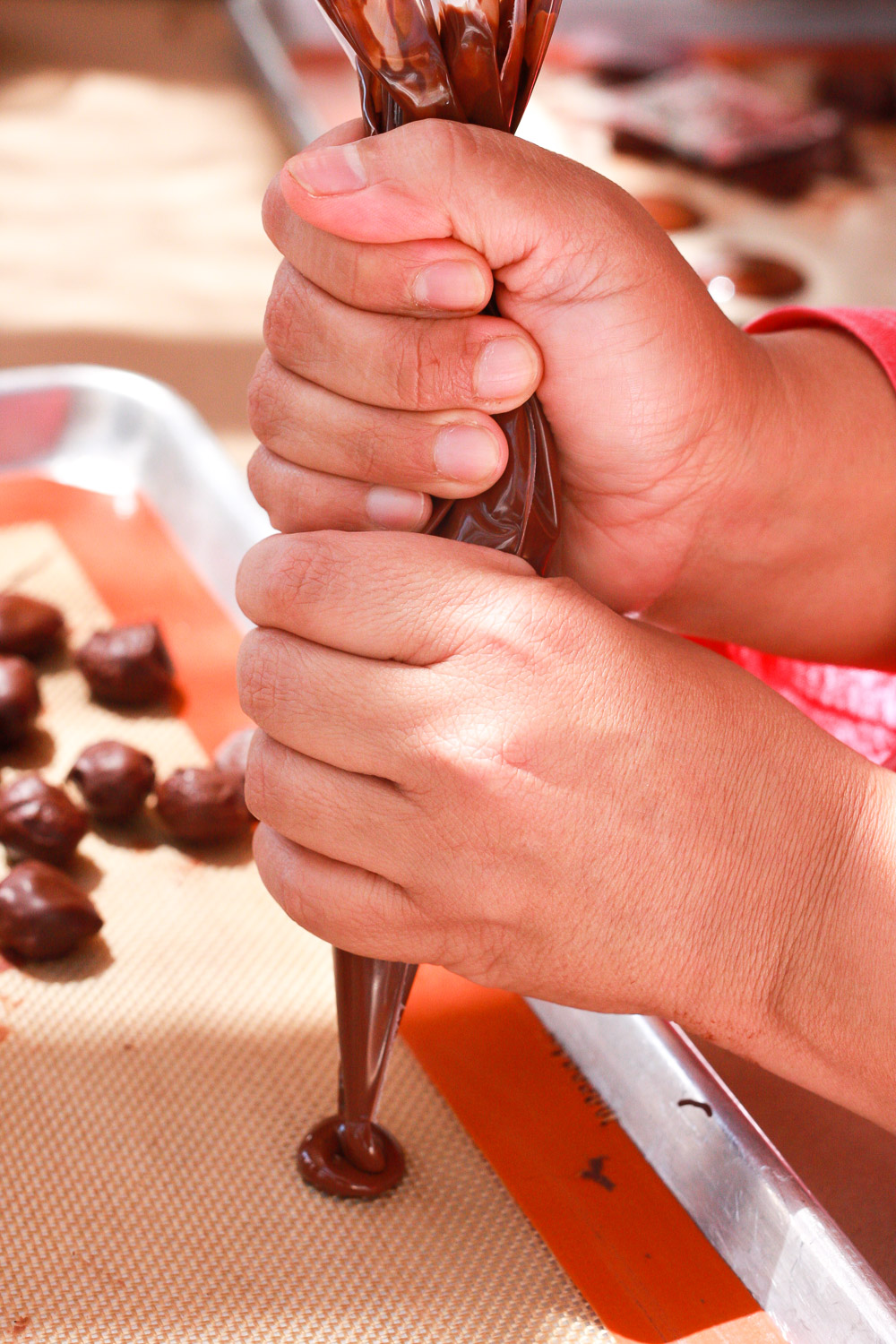 Finally, we created mendiants. Diana says this is a fancy word for a simple chocolate with toppings. The idea is to create a base with the chocolate and place whatever toppings you want on top of them. Yum!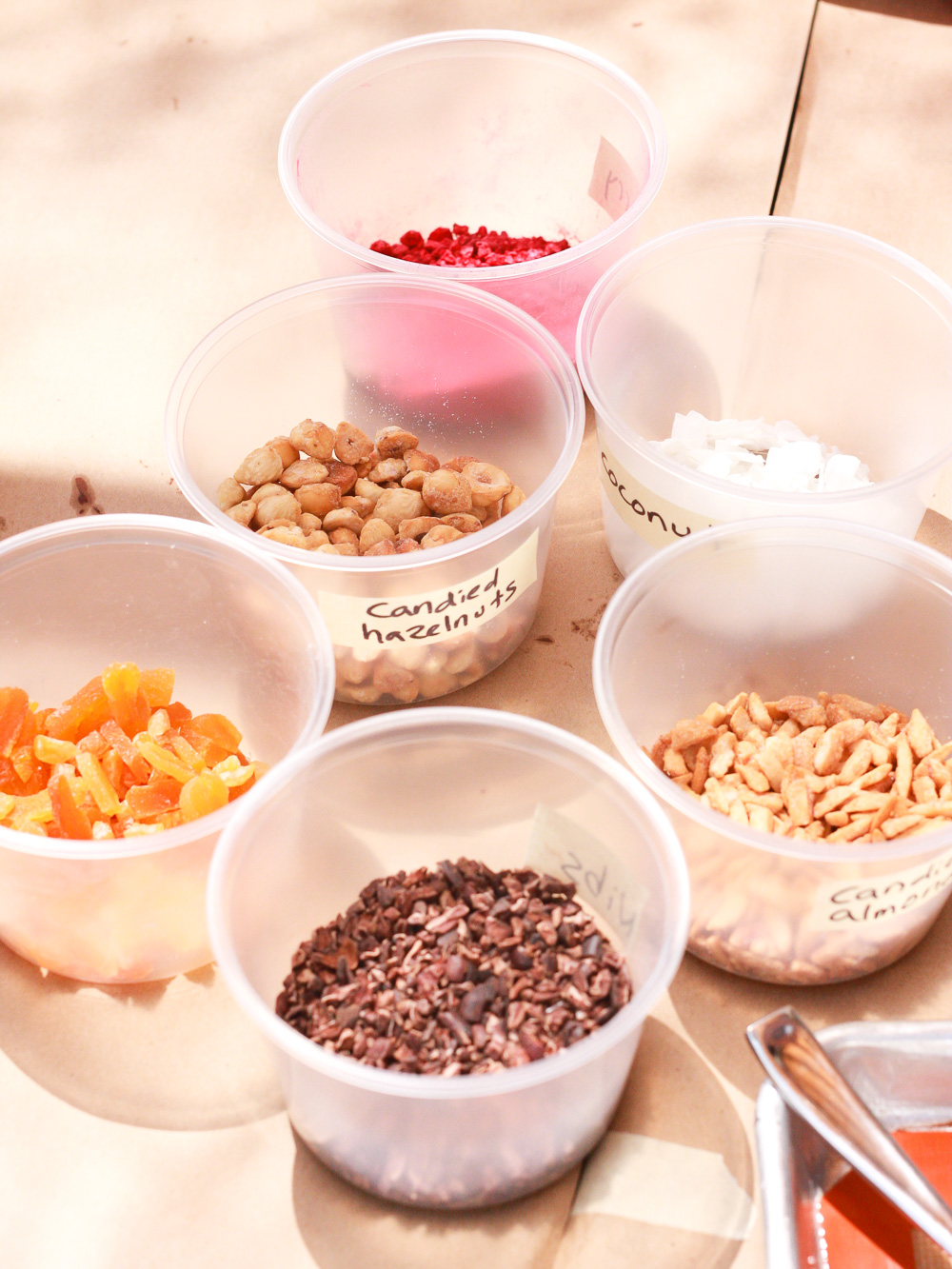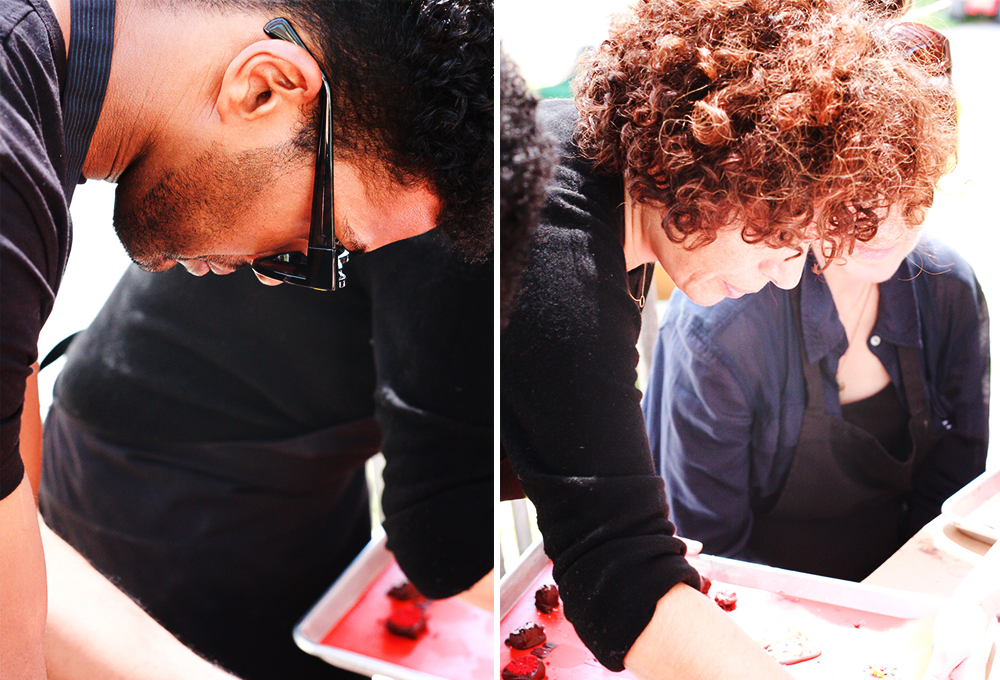 Look at this beauty: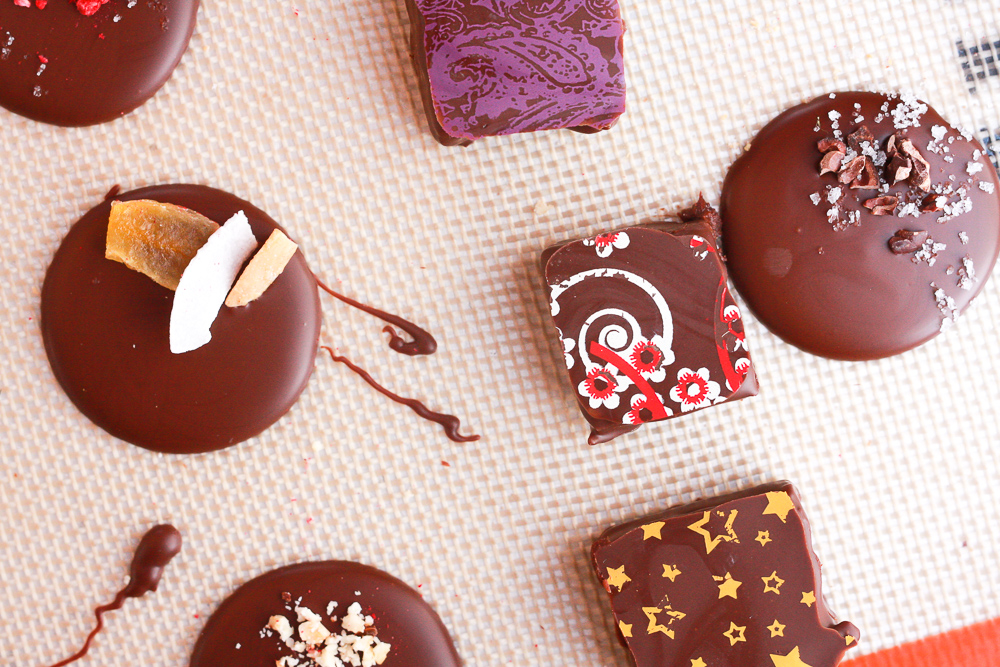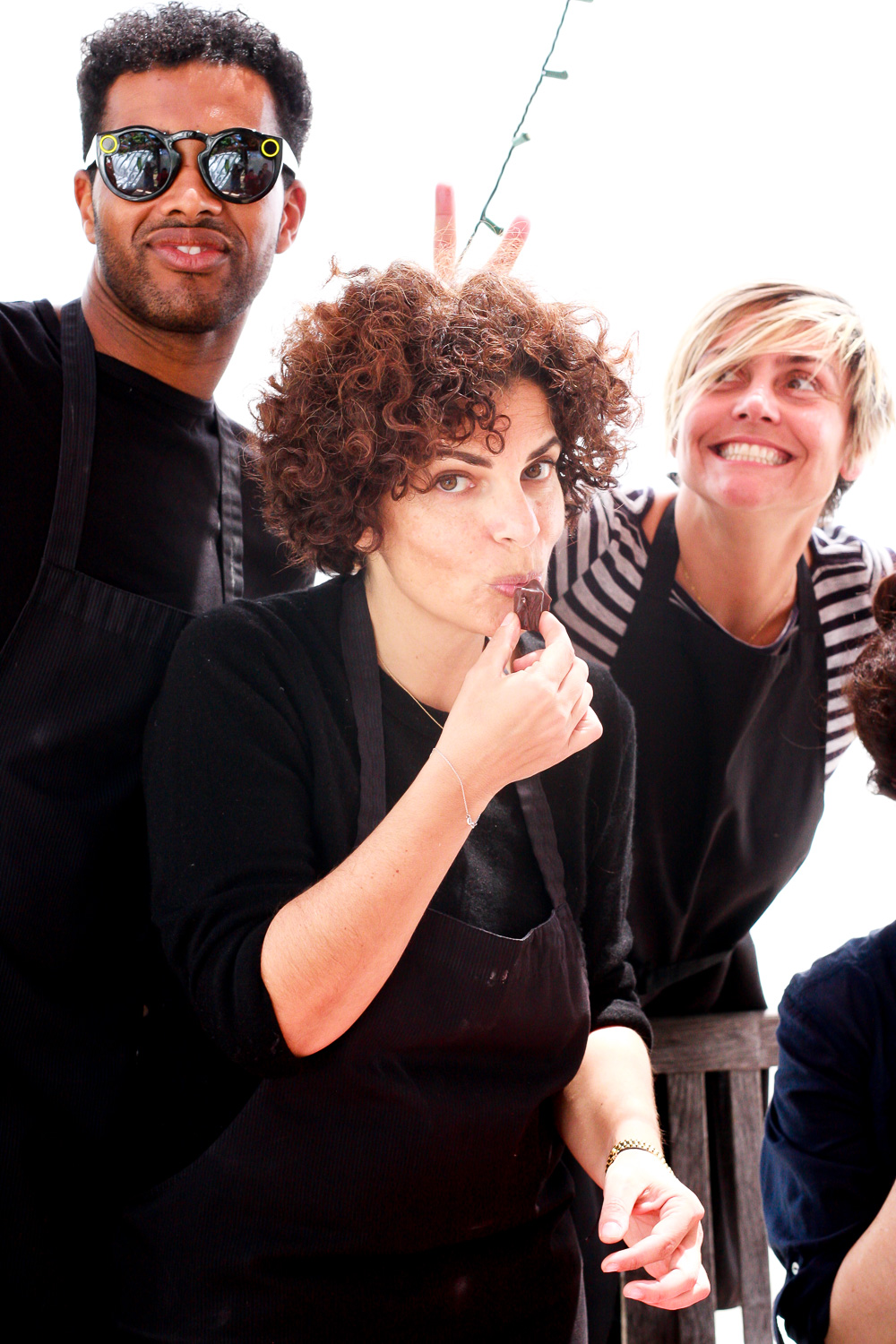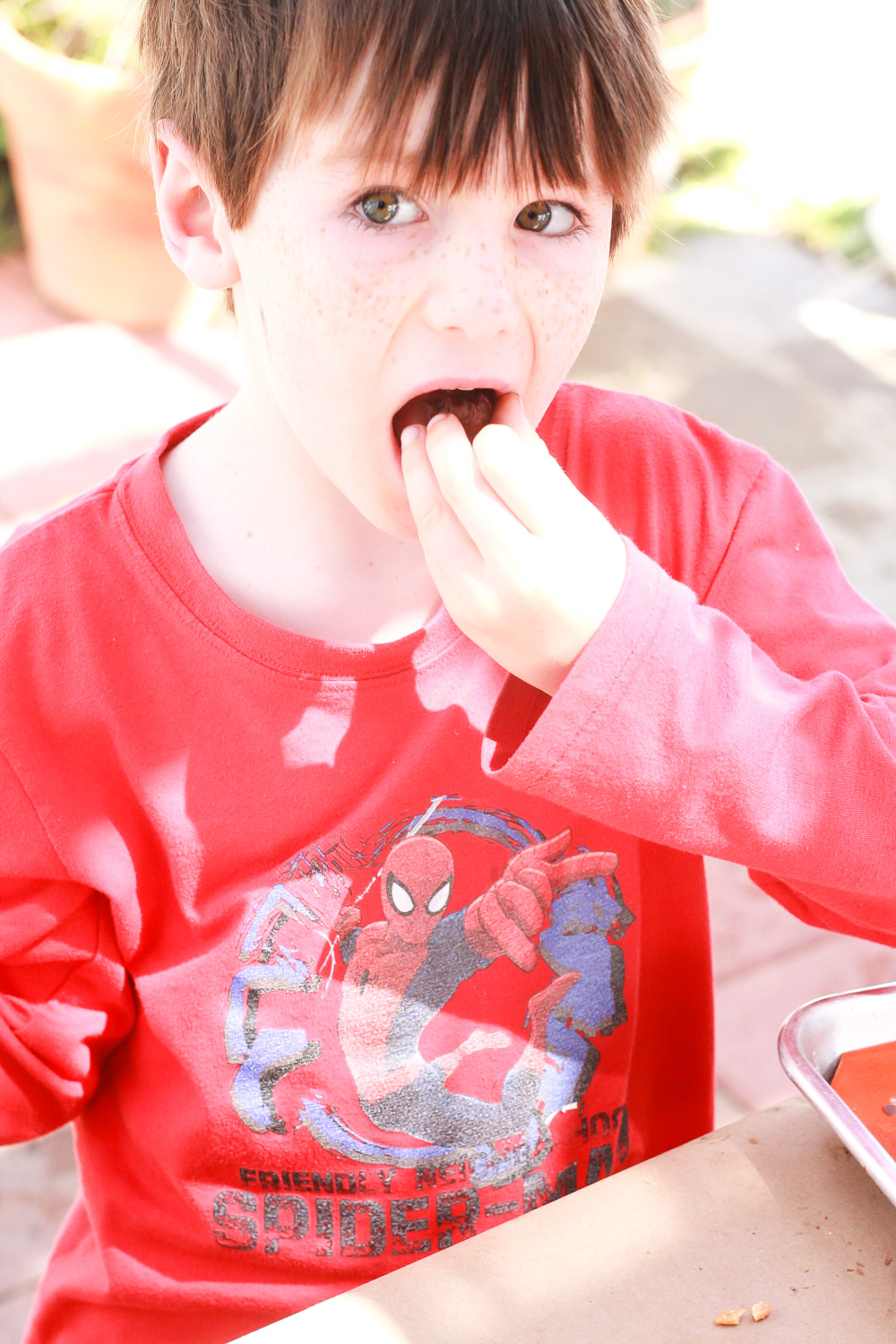 I caught this guy stealing some of the chocolate (love emoji).
My favorite kind of activity is to hang out with friends while laughing and creating something that is why this workshop was so perfect. A nice combination of delicious and DIY, plus a lot of extra information about chocolate I never knew about. We all enjoyed it thoroughly and would do it again in a second…Everybody was happy doing something creative and feeling proud when taking home a big box of goodies.
For more information on workshops, head to Ococoa's website or contact Diana or Liz here:
Telephone: 800.897.7015
Fax: 

323.988.0742
Ococoa In-Store Pickup:
B&K Sugar Arts Lab
2835 S. Robertson Blvd.
Los Angeles, CA 90034
https://jestcafe.com/wp-content/uploads/2017/04/Chocolate-workshop-7-e1491960909898.jpg
1500
1000
Mila
https://jestcafe.com/wp-content/uploads/2017/08/Jest-Cafe-about-design.jpg
Mila
2017-04-12 03:03:15
2017-07-15 16:47:11
A Chocolate Workshop with Ococoa