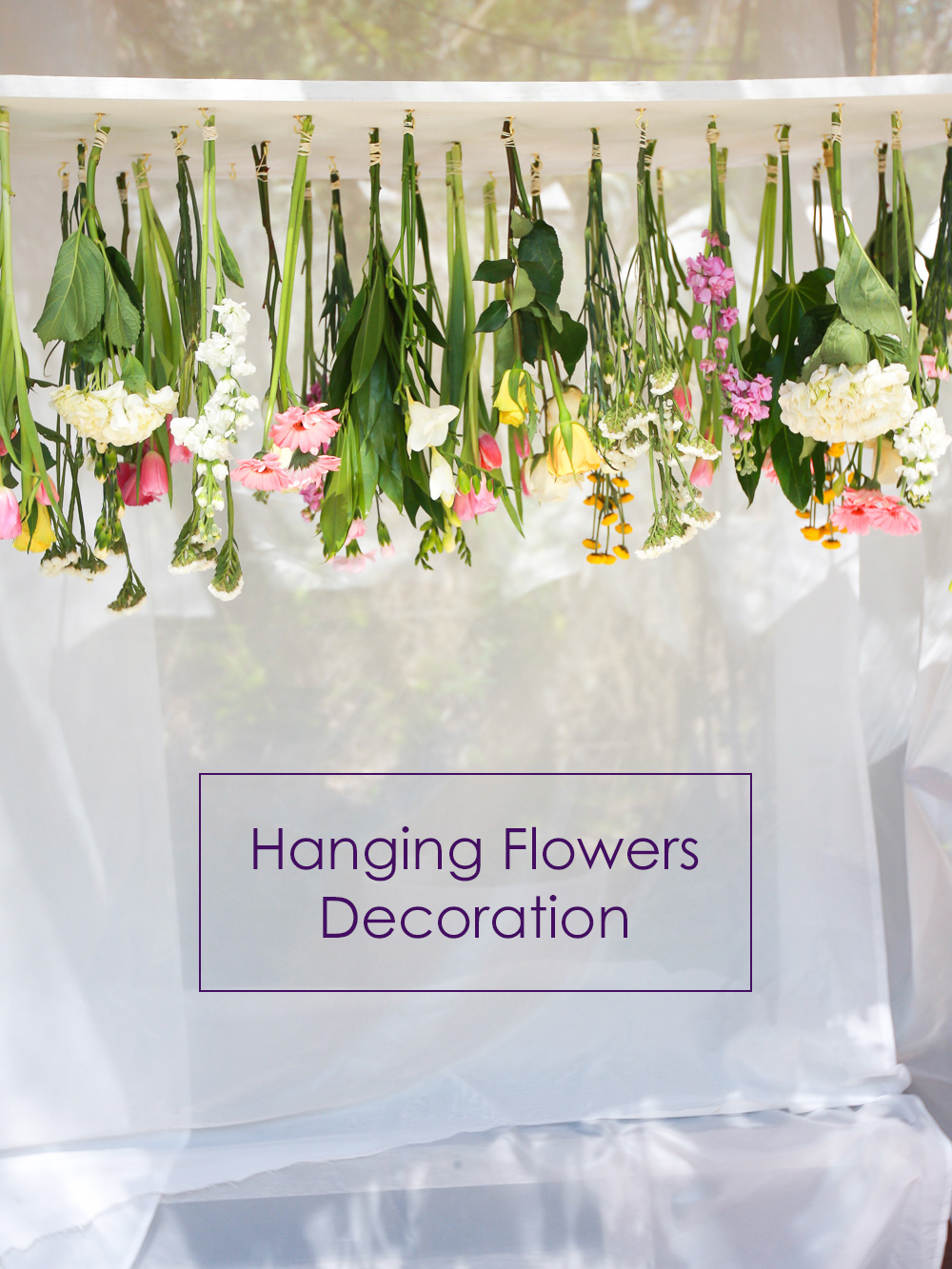 This post contains affiliate links. If you purchase an item through one of the links, I may receive a small percentage of that sale.  Thank you for supporting Jest Cafe.
My dear friend Janna is getting married and I am SO happy for her. [I know you are reading my friend so congrats!]
As you know, organizing a wedding can be overwhelming. There are so many possibilities! That is why Pinterest is such perfect place to get started. Are you getting married? Well, create a board and pin your way to a perfect wedding, I would say.
There are so many gorgeous images in there that make me wish I was the one getting married, but I am sure George won't be up for it. Maybe vow renewal? No, that is not going to happen, so my best bet is to live my dreams through friends, in this case, Janna. (Btw, I have a board with images for wedding inspiration, in case you want to see click here)
The weekend before last we spent a lot of time looking for photo inspirations and I realized, once again, that I am attracted to photos that have a LOT of flowers, specially hanging flowers. Weddings are beautiful! I could spend hours pinning wedding photos! There is so much cute stuff out there!
After hours of pinning and drooling (yes, very productive, I know), I decided to create a statement piece of my own that uses flowers and is cheap and easy to do. Something that could be used at a wedding or when entertaining, this is how the hanging flower decoration was born.
Humans! This decoration is simple, budget friendly, and it looks so good. Here is how you do it!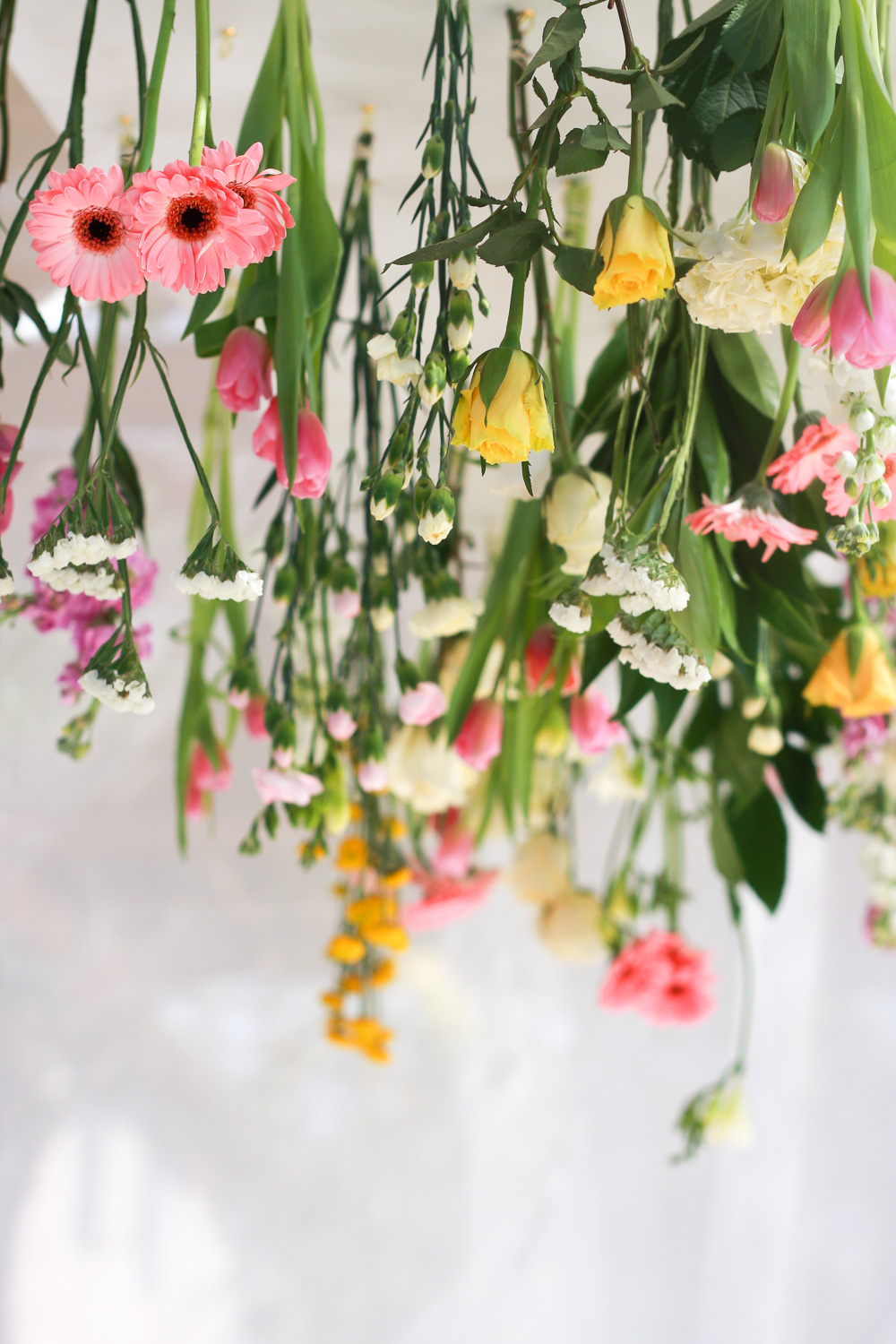 Hanging Flowers Decoration
Difficulty (1-5): 2  Time: 2 hrs Cost: $70
Materials
Plywood – I used size 2ft x 4ft
42 1/2 " Brass Cup Hooks
4 1 3/4″ Eye Screws
Rubber bands
White paint – I used a Behr sample from Home Depot.
Flowers
Rope
Drill
Measuring tape
Pruning scissors
Pencil
Instructions
1) Paint the plywood with white paint on all sides. Let it dry. Paint it again.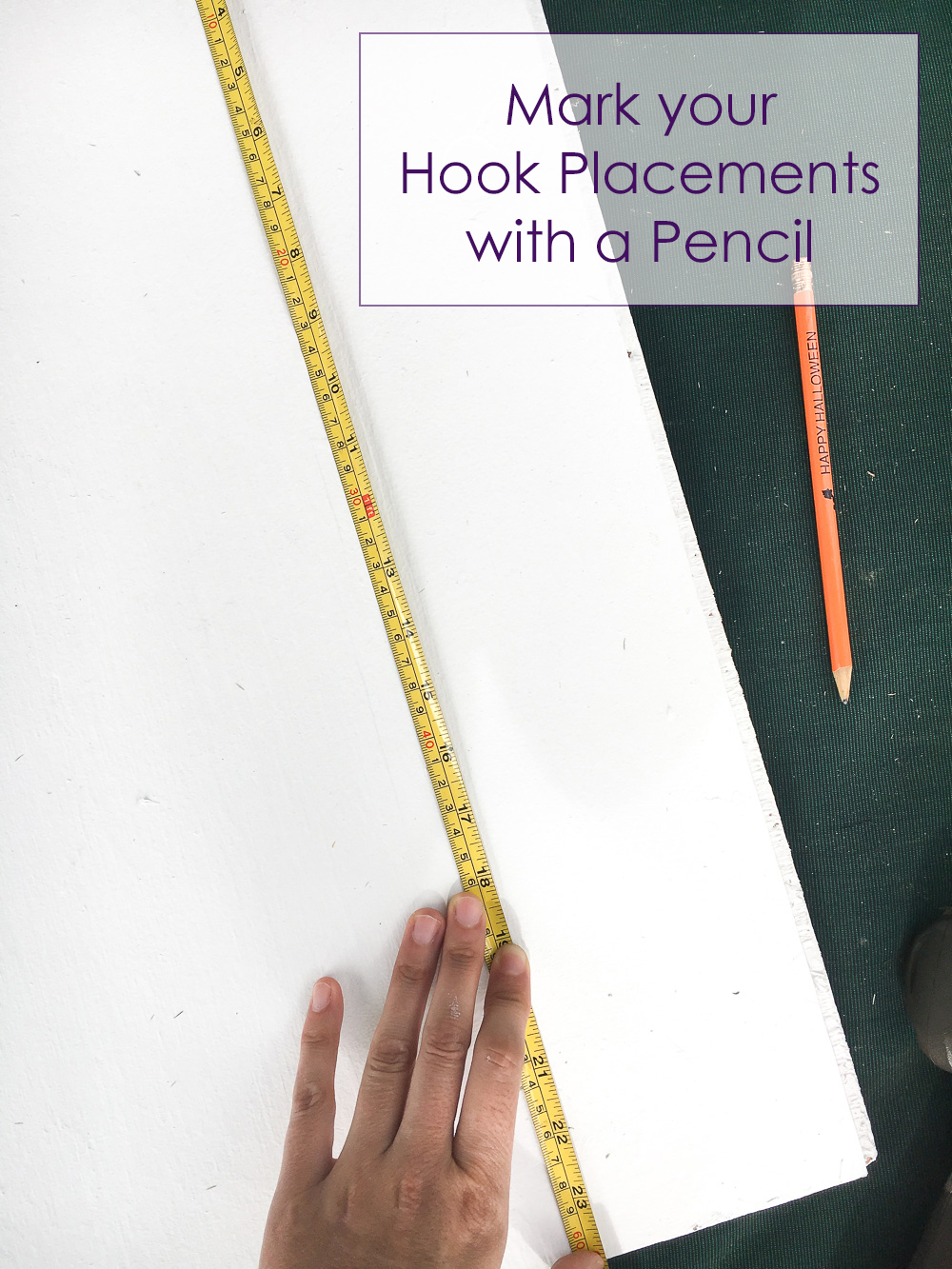 2) Mark with your pencil the places where you want to drill holes. I marked 42 holes with 6in. in between and 4in between rows. I alternated rows of 4 and 3 holes.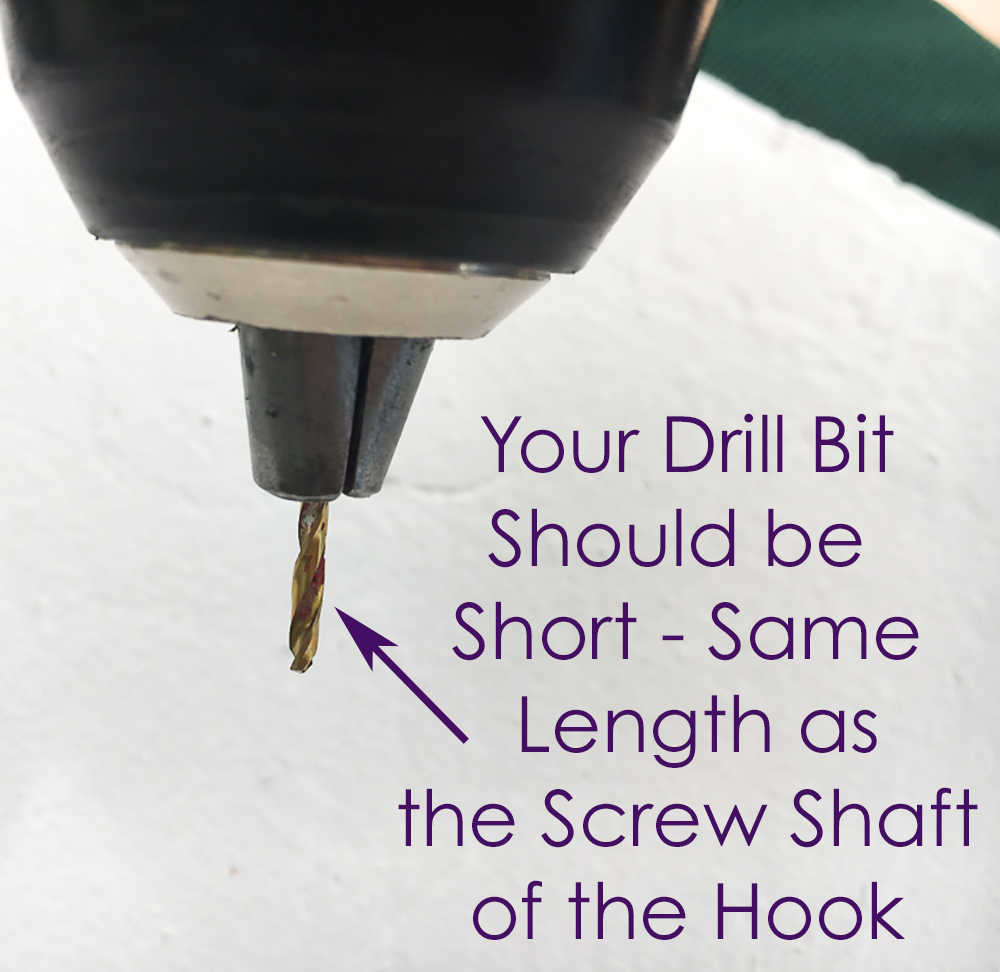 3) Drill the holes
4) Screw the hooks into the drill holes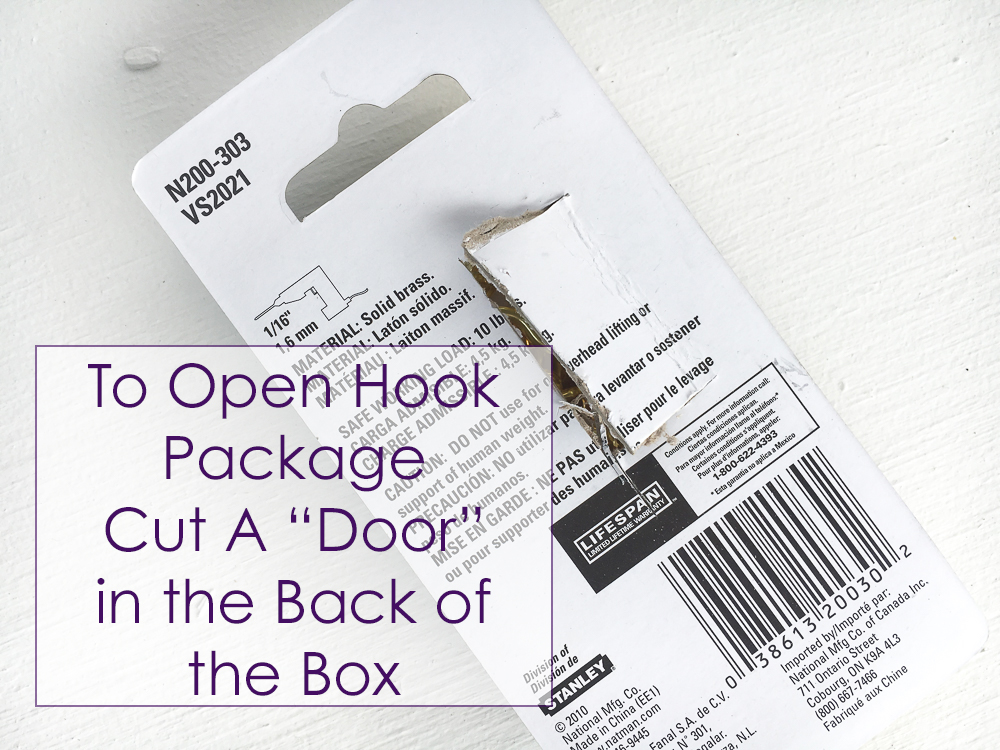 Also, a little tip from my handy man… when opening packages with hooks or other small pieces, it helps to cut a door in the back of the box instead of fully opening the package. This way, you can keep the package for storage.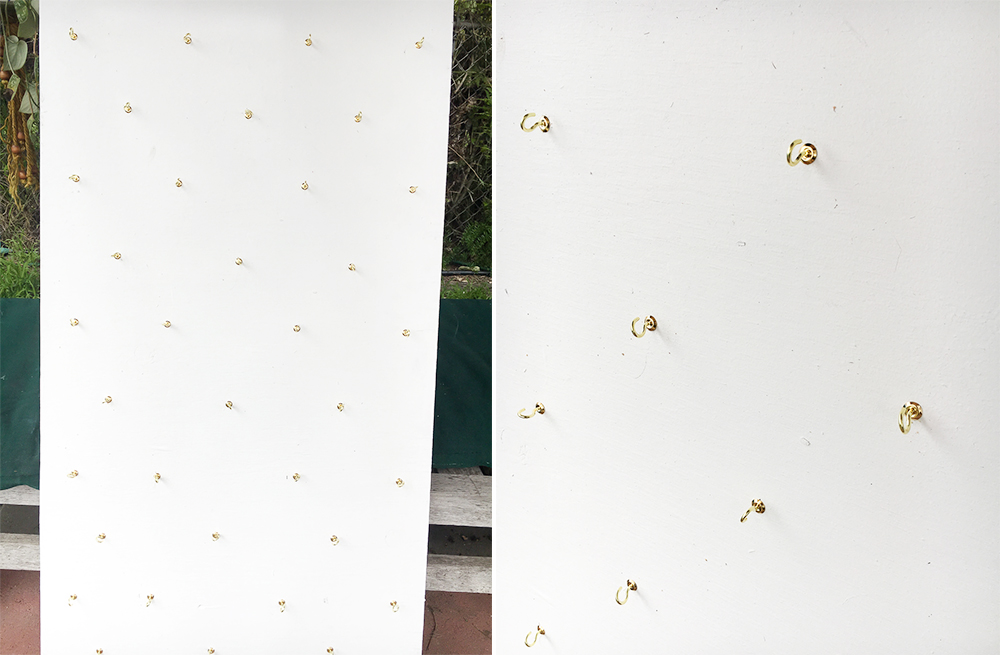 5) Drill and screw 4 hooks to the other side of the plywood. One on each corner. Attach a rope to the hooks. You will use this rope to hang the decoration (see full photos below).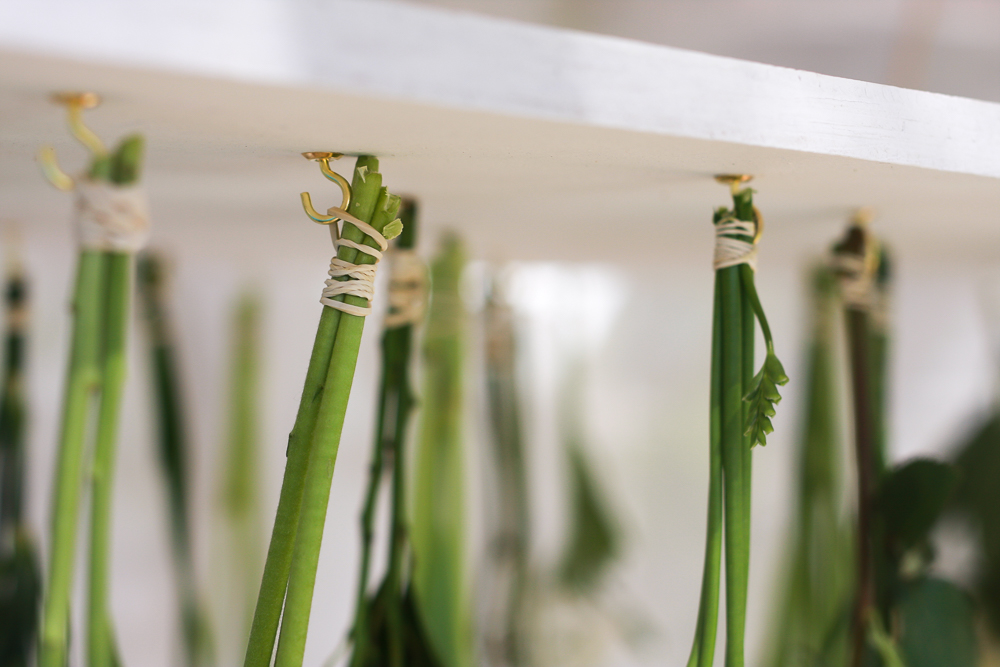 6) Start hanging your flowers with rubber bands. Choose the length and colors of your flowers and hang them one by one. I used bundles of 2-3 flowers at a time. You can use anything that is in season on your local grocery store. Roses and tulips are good options.
And, here is the result. Let's take a look at some beautiful photos: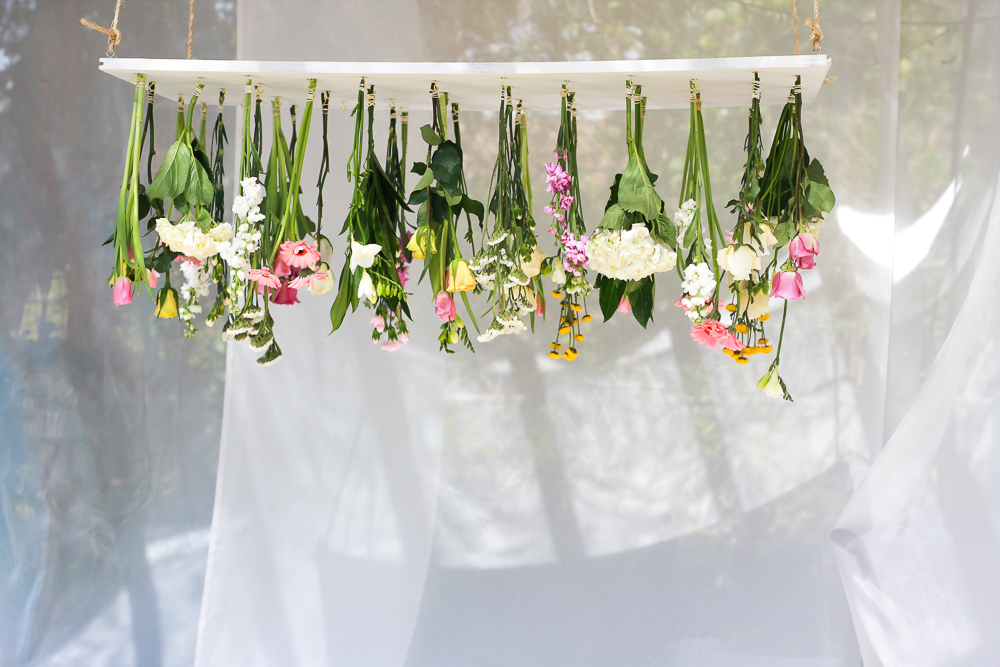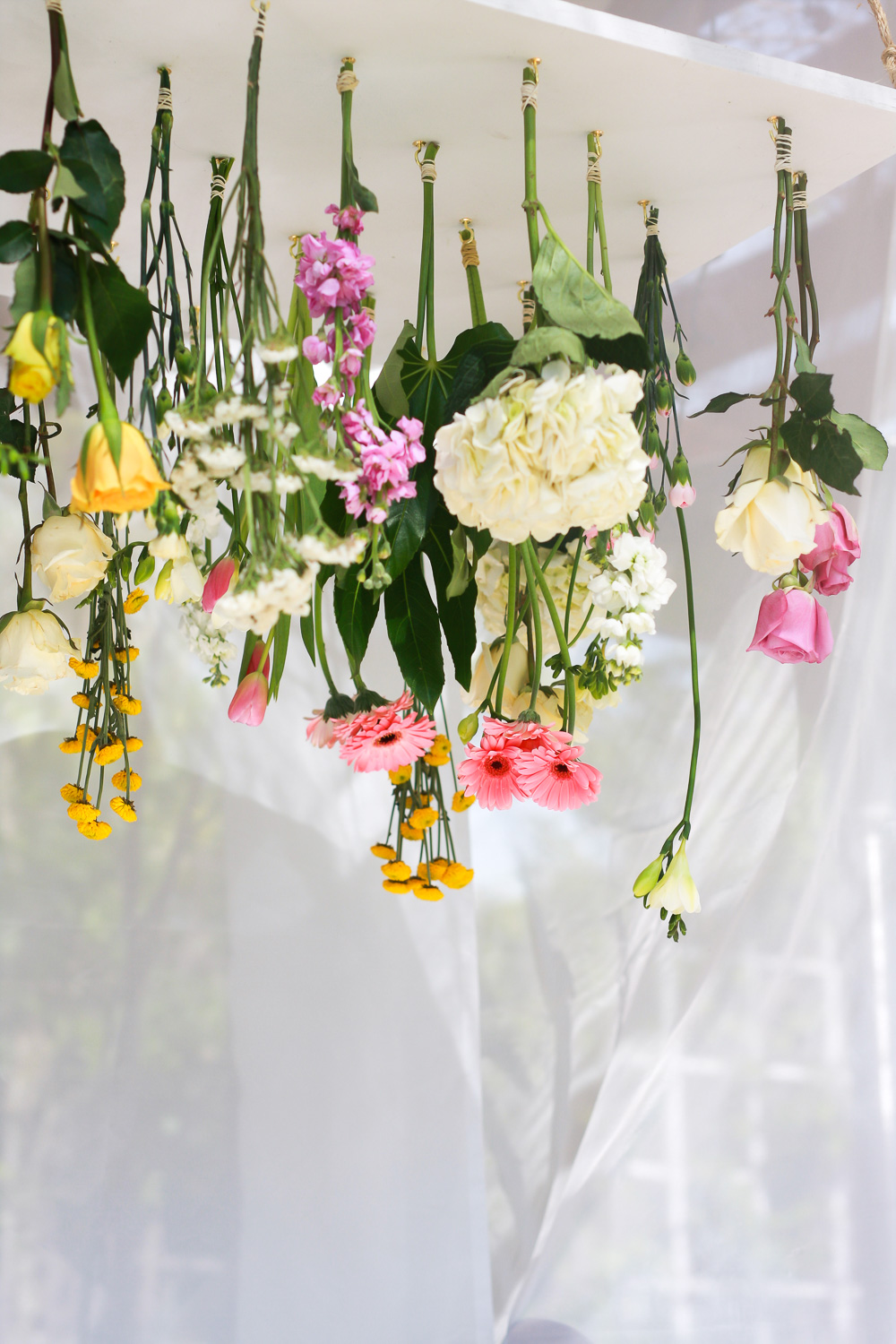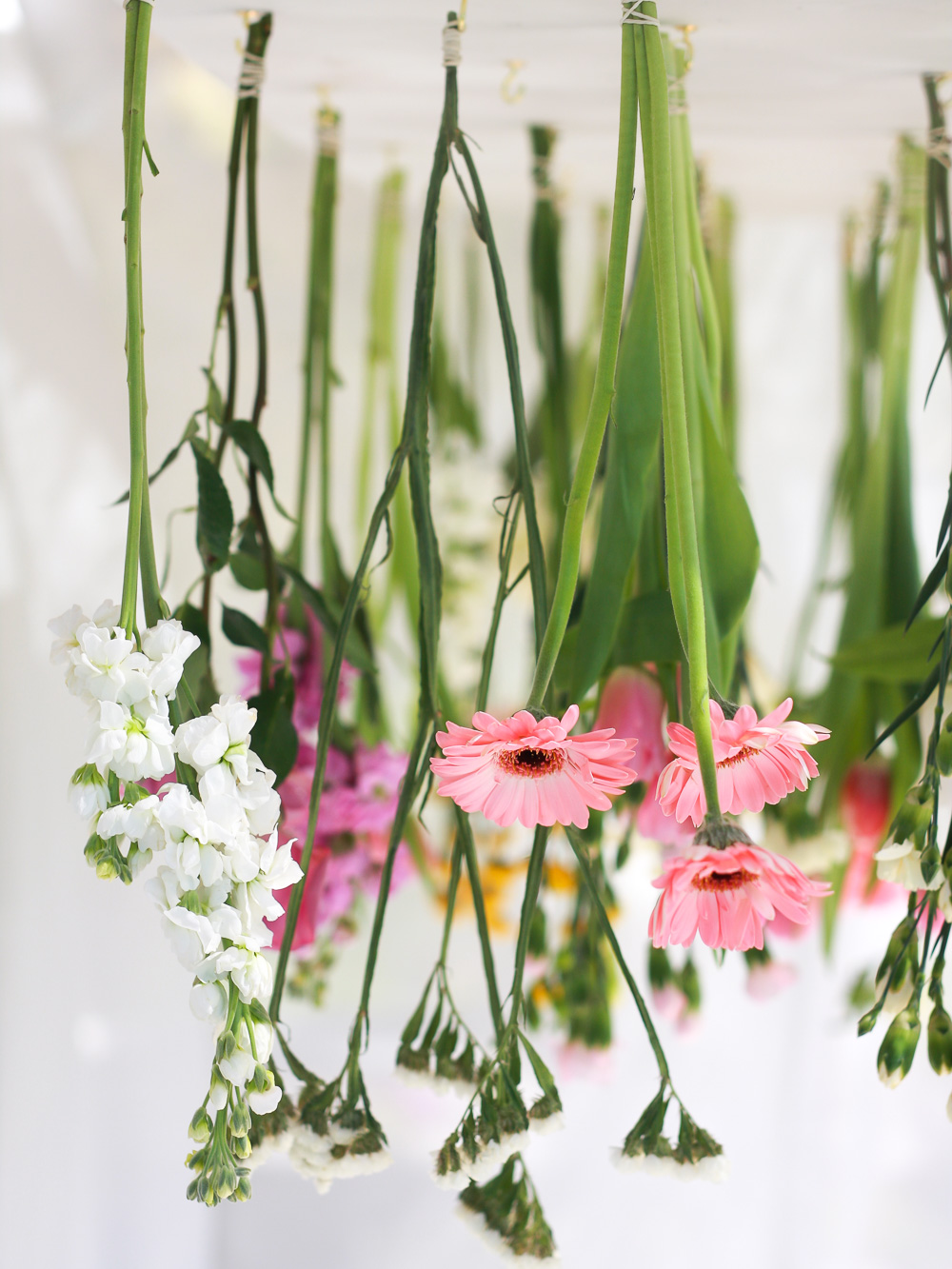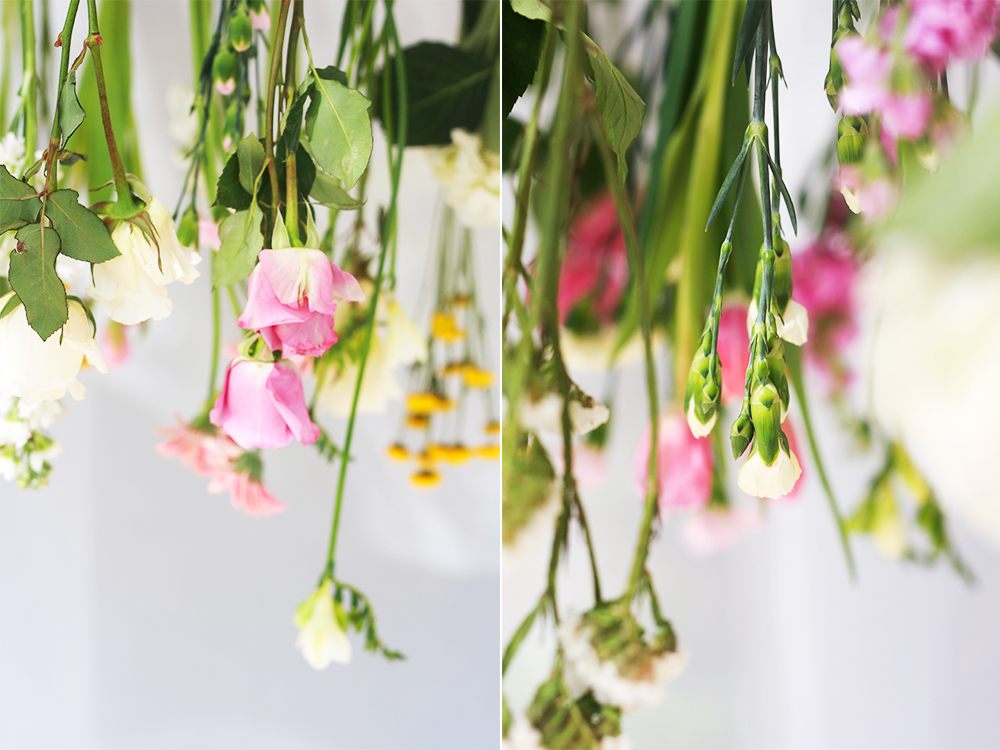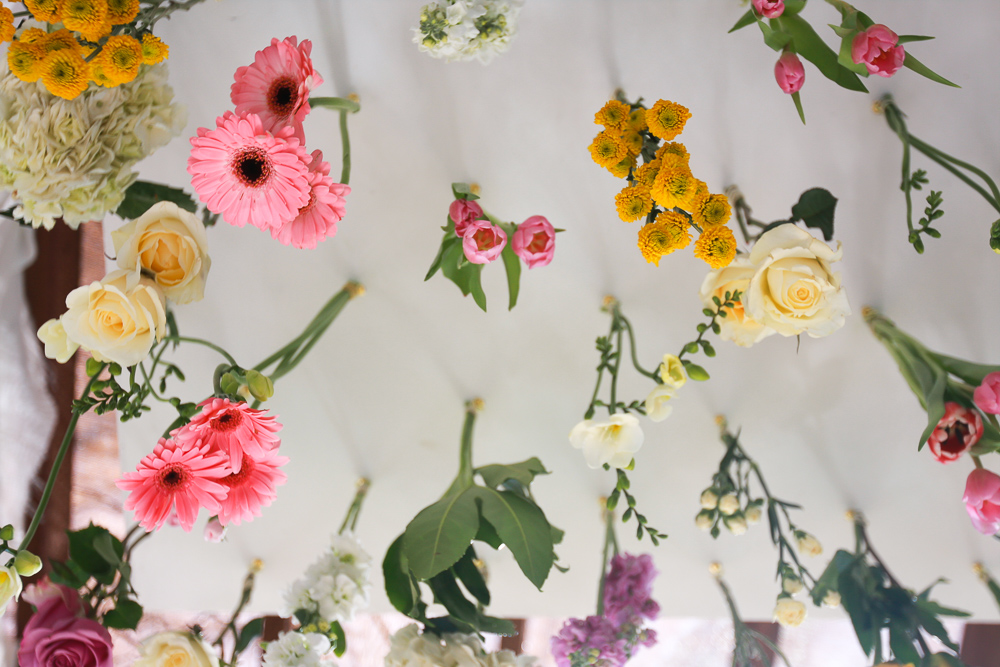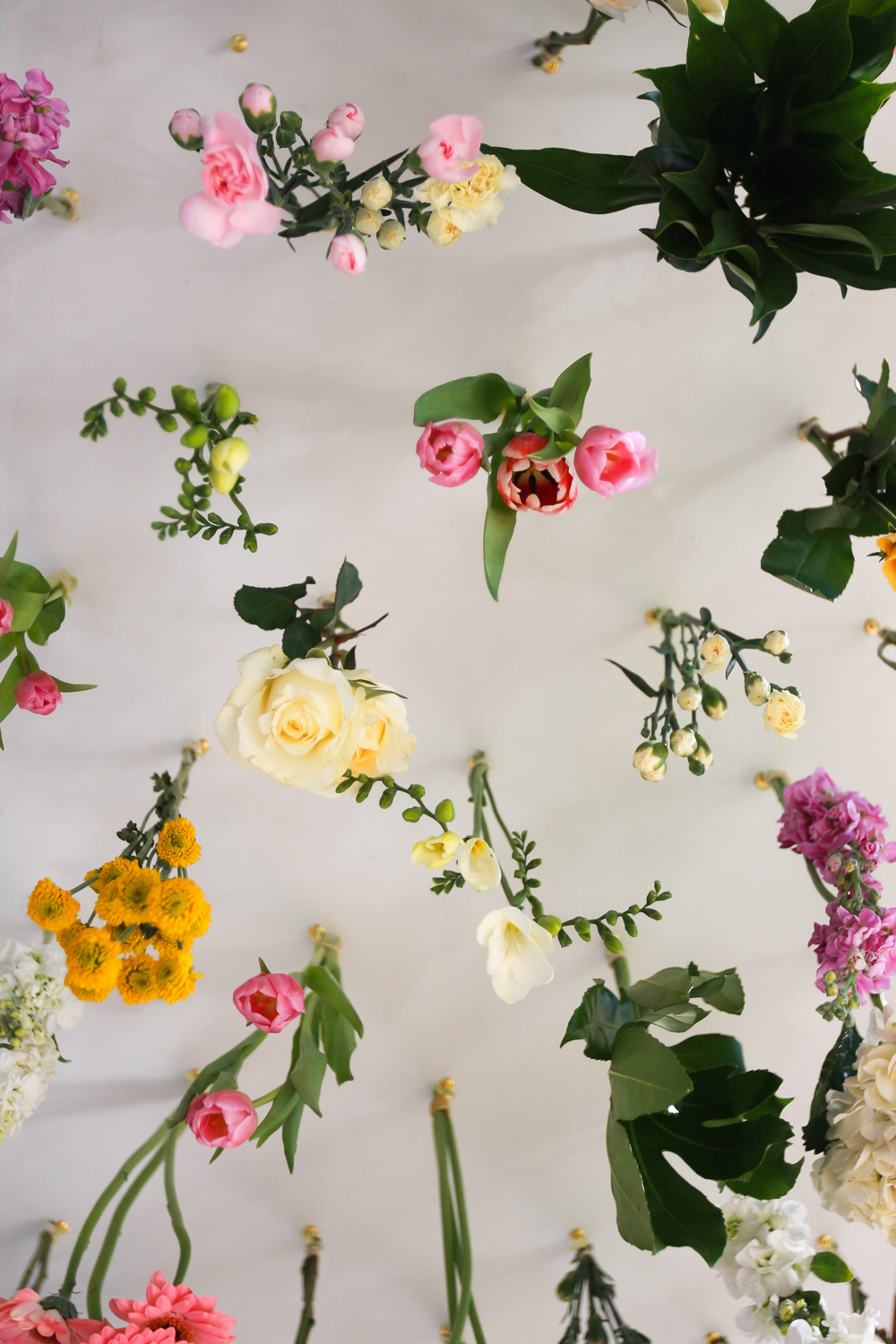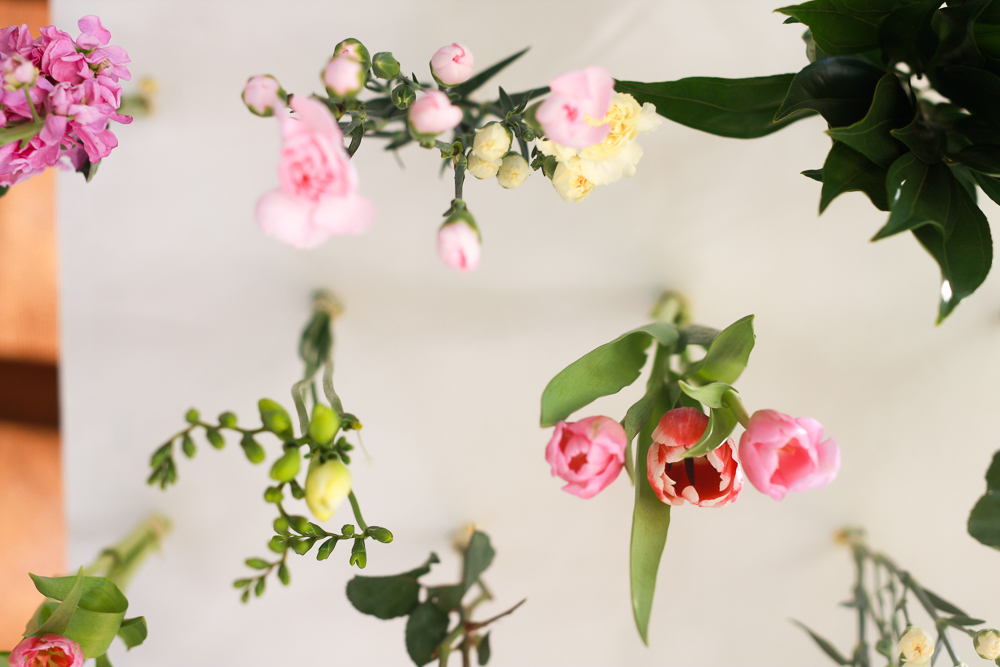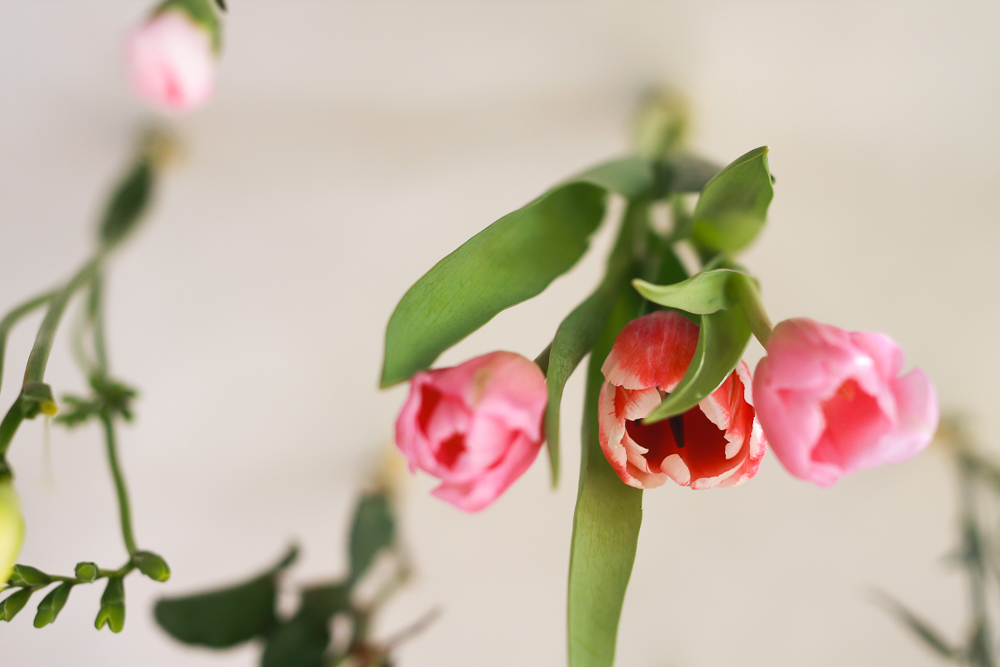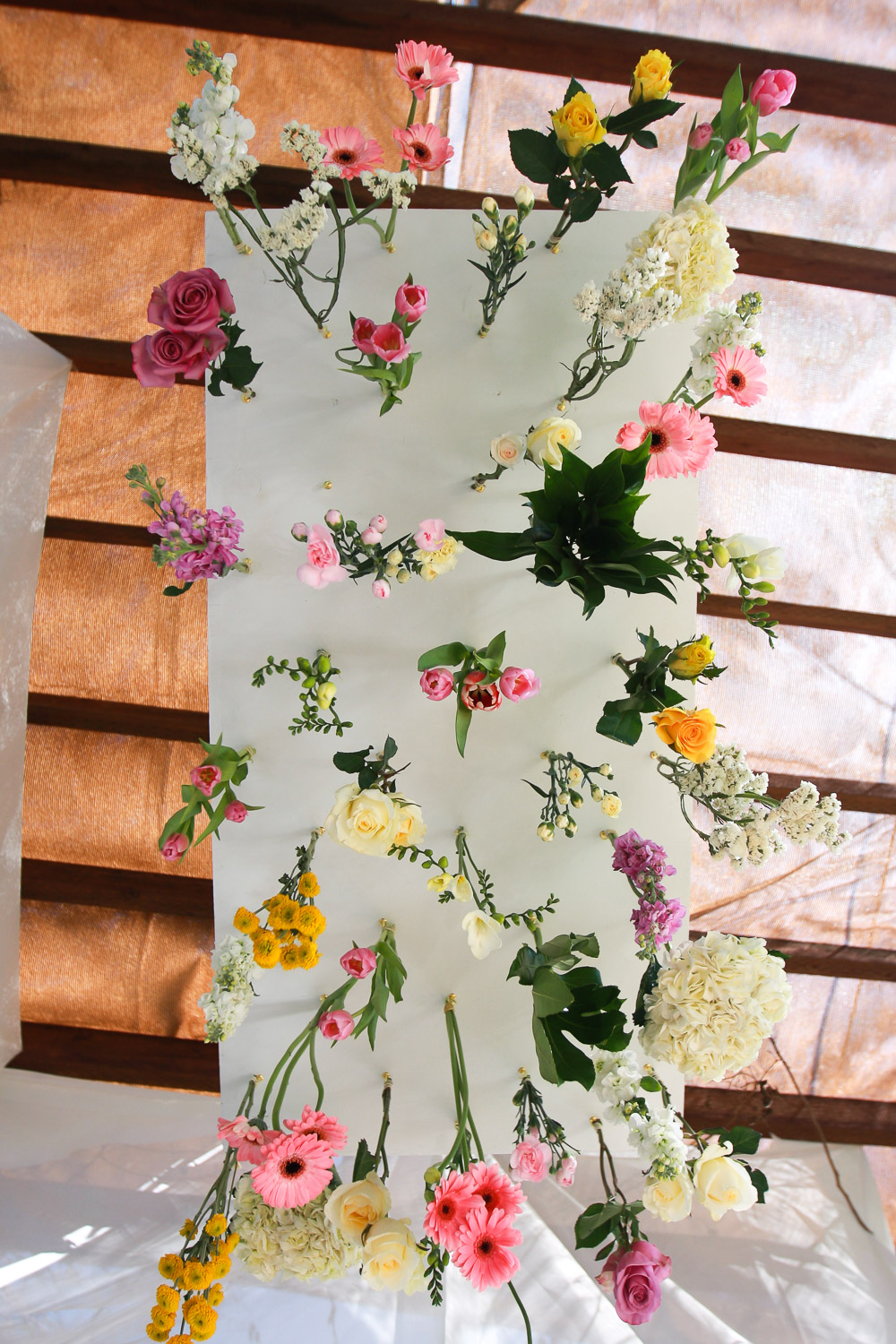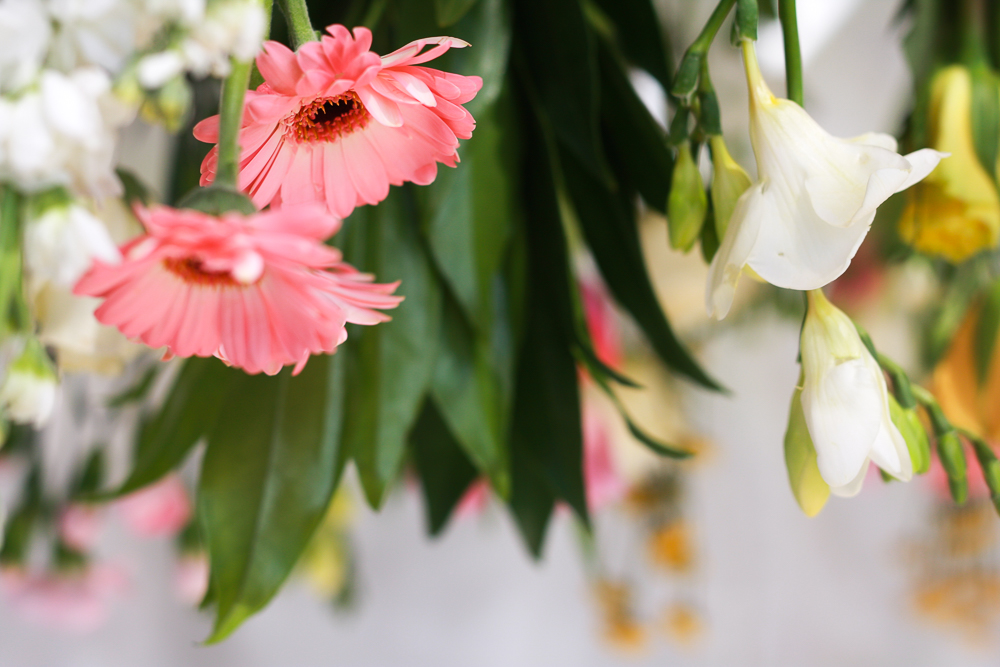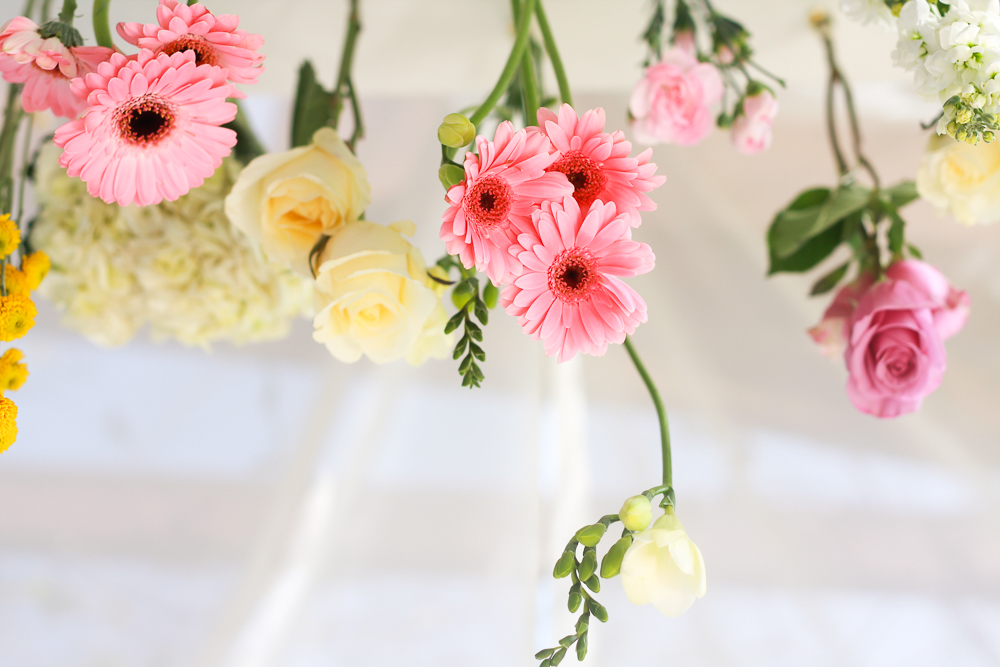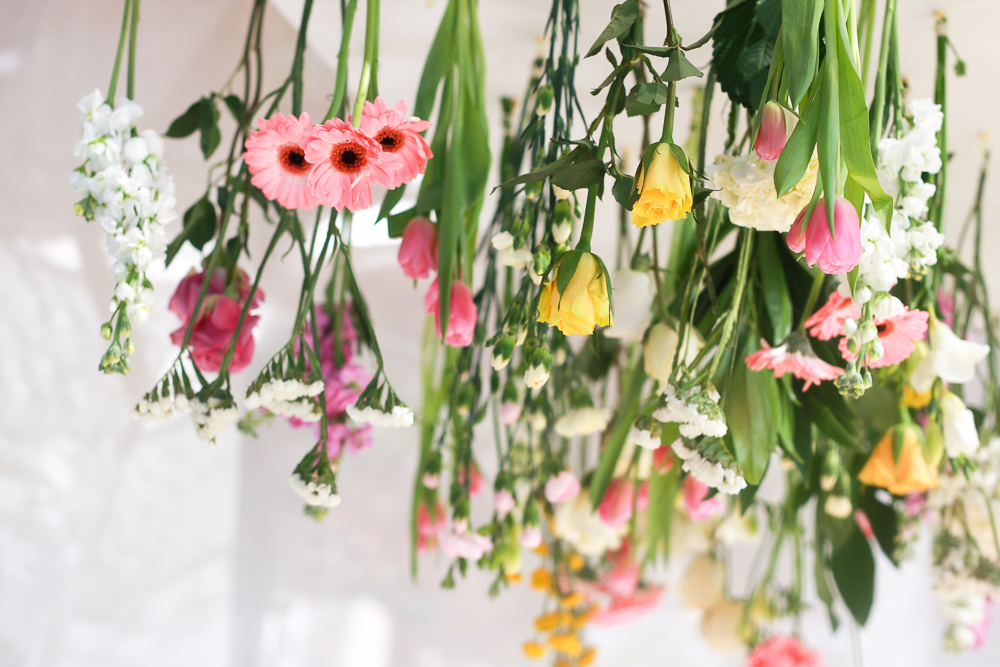 The result was better than I expected. The flowers looked so good, especially from down below. The project was done in just a couple of hours. It was easy to make.
WARNING: Some flowers don't last long without water. I would say that you have around 5-6 hours of beauty before you they start withering but the "withering" look could also be beautiful.
Hope you liked this project!
https://jestcafe.com/wp-content/uploads/2017/03/hanging-flowers-17.jpg
1500
1000
Mila
https://jestcafe.com/wp-content/uploads/2017/08/Jest-Cafe-about-design.jpg
Mila
2017-03-08 06:11:26
2017-07-15 16:48:31
Hanging Flowers Decoration