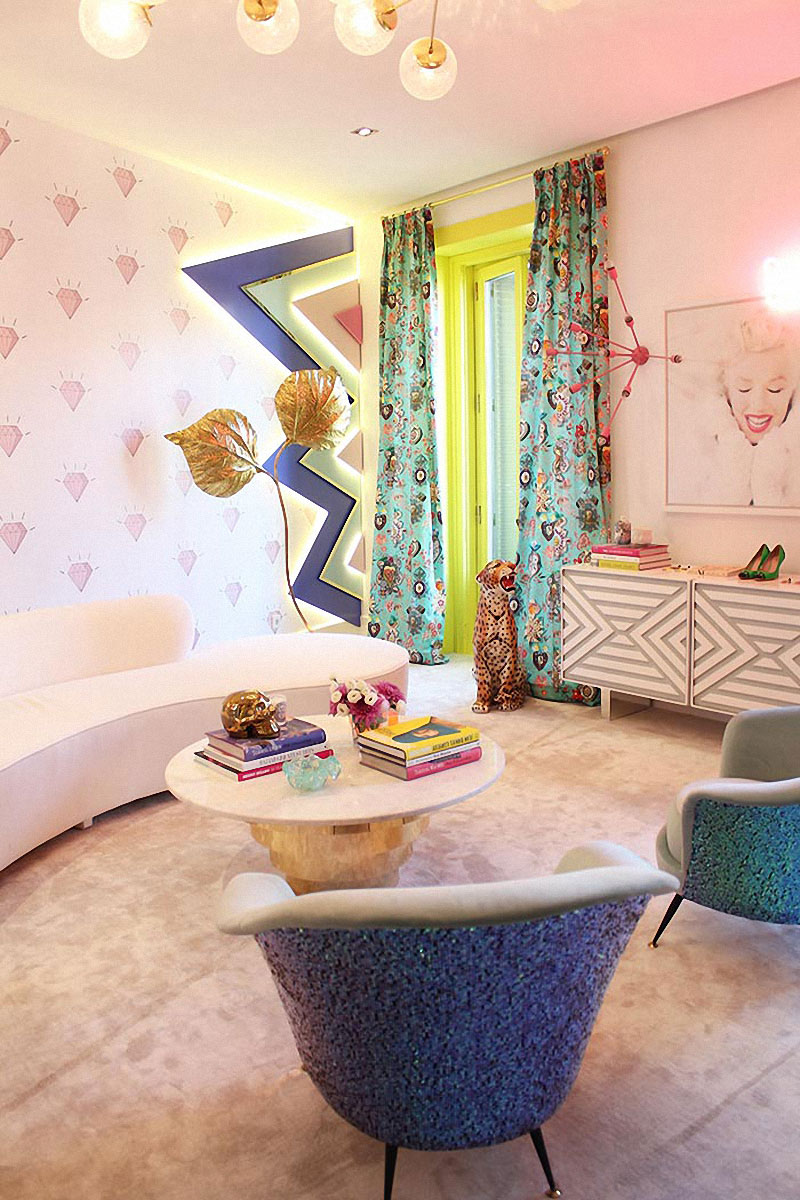 I found designer Miriam Alía a couple of weeks ago and was attracted to her interiors right away. Her style is so feminine and bold. I like how she stays our of the comfort zone, brings different colors together, uses wild upholstery, and impactful furniture.
Let's look at some of her designs: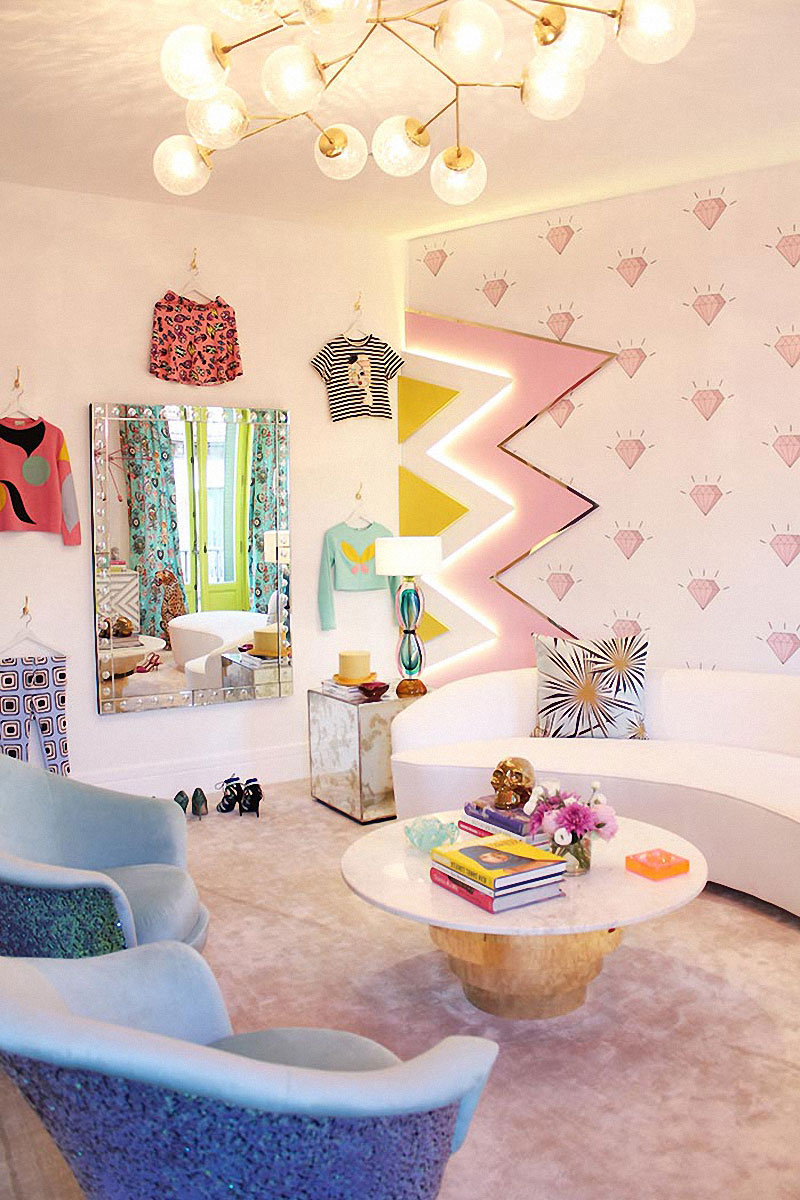 That geometrical wall design is so good, and the chairs bright upholstery is beautiful. That table is also awesome. I don't remember seeing that shape for a coffee table base before, do you? Miriam Alí designed this closet for Casa Decor and it was called "The Magic of Color," very appropriate name I would say. Also, did you notice that dresser in the first photo? It has inspired me to do a cute DIY in the future.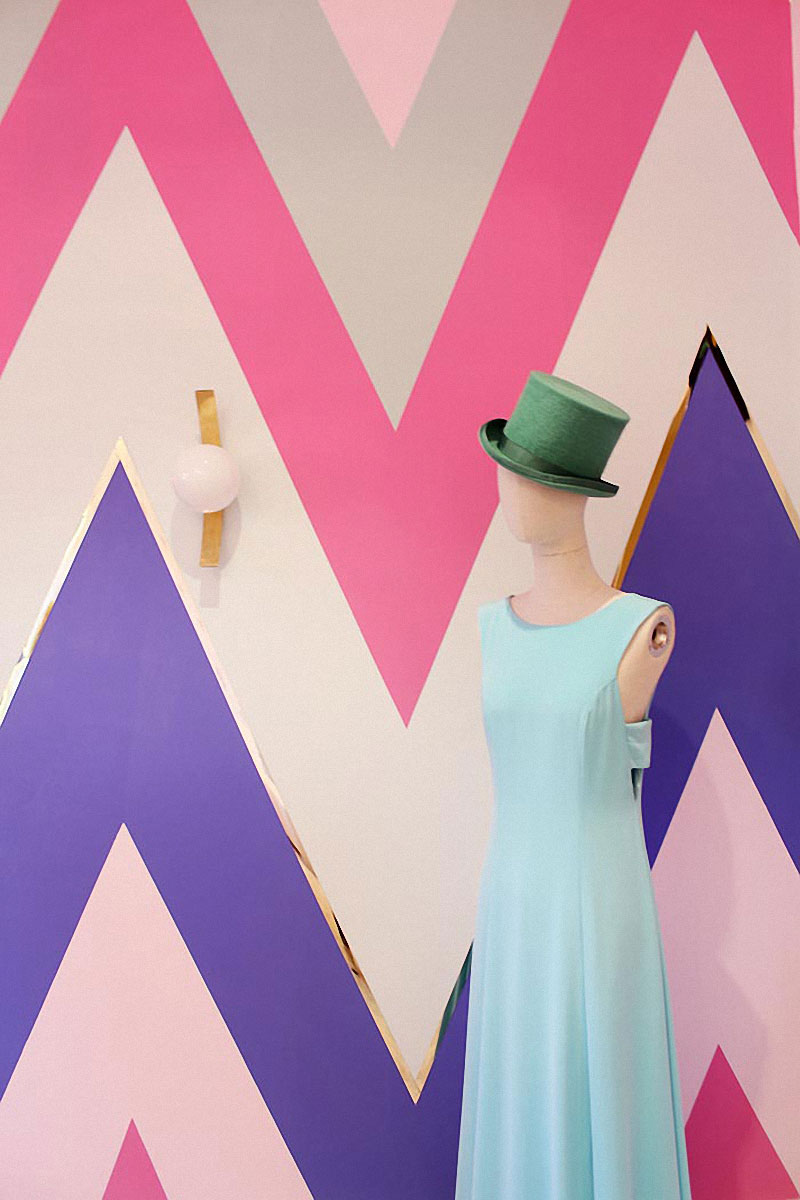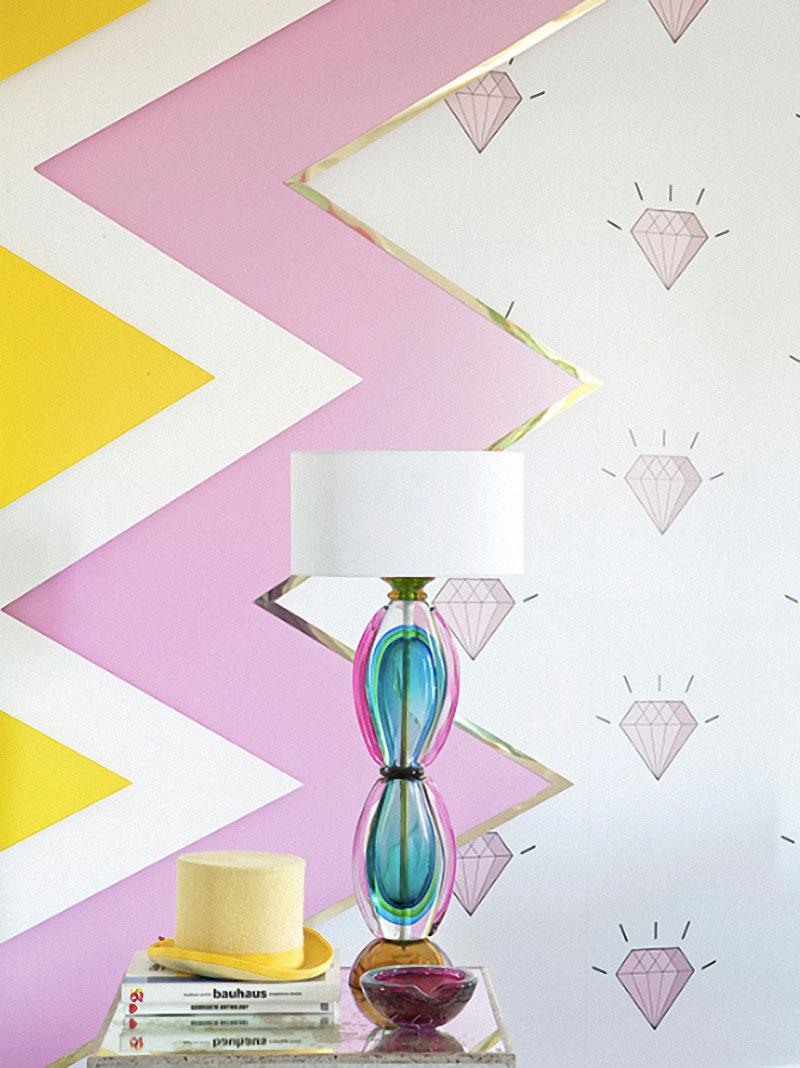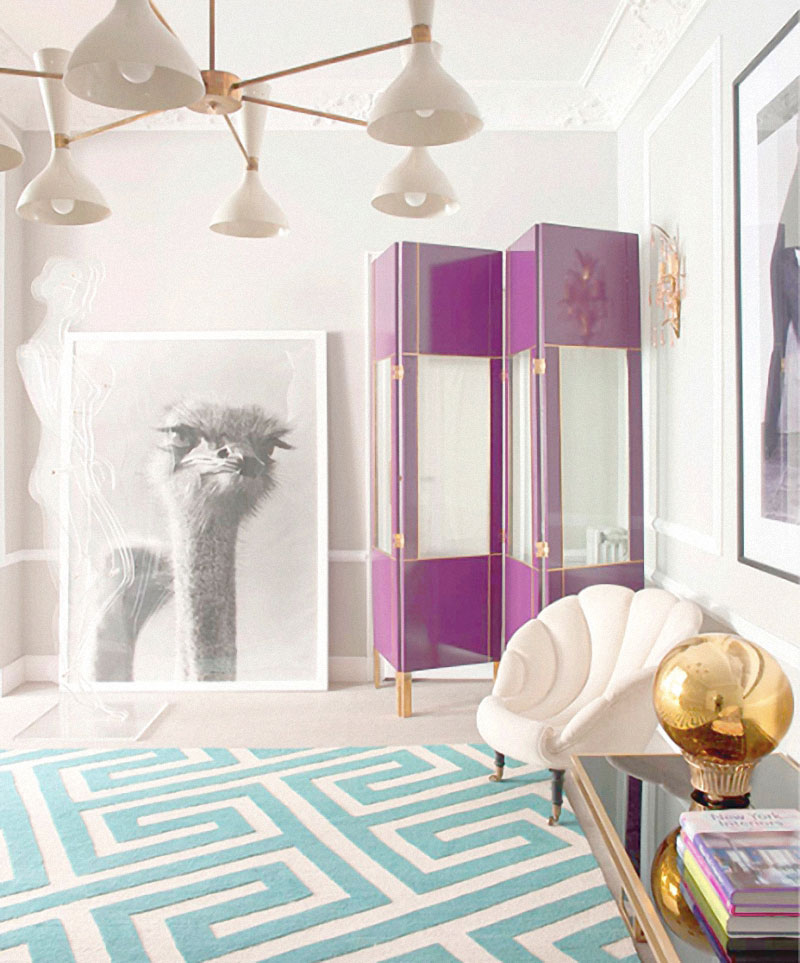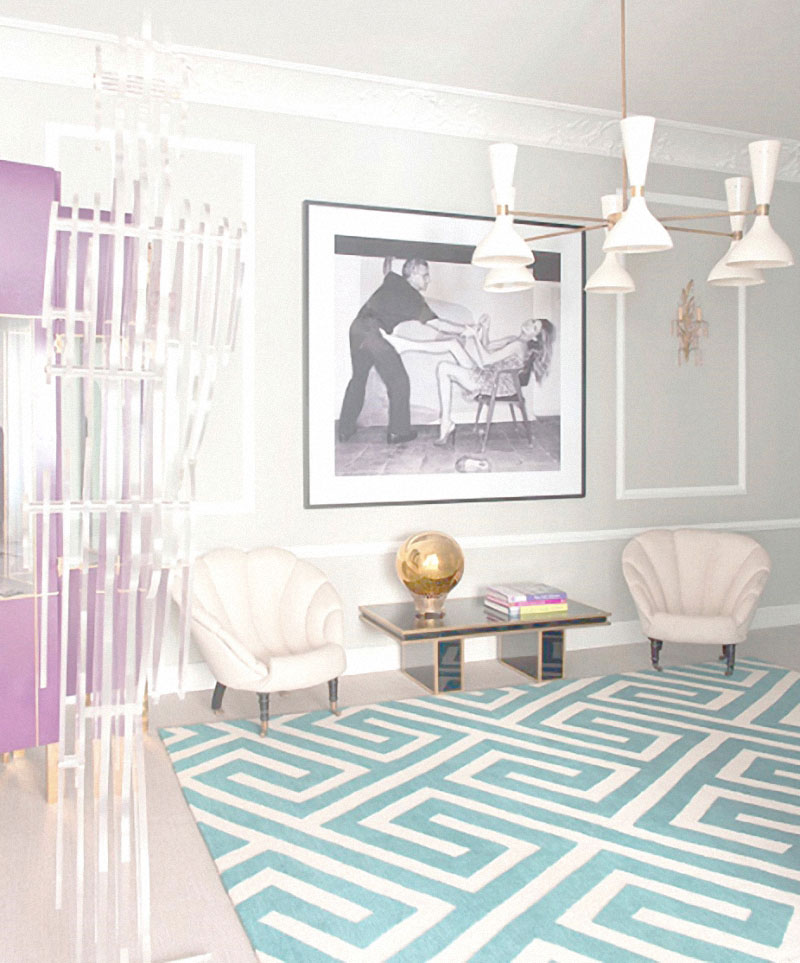 The white chairs in this room are my favorite. The shell shape is beautiful and they look comfortable. I also like the black and white art.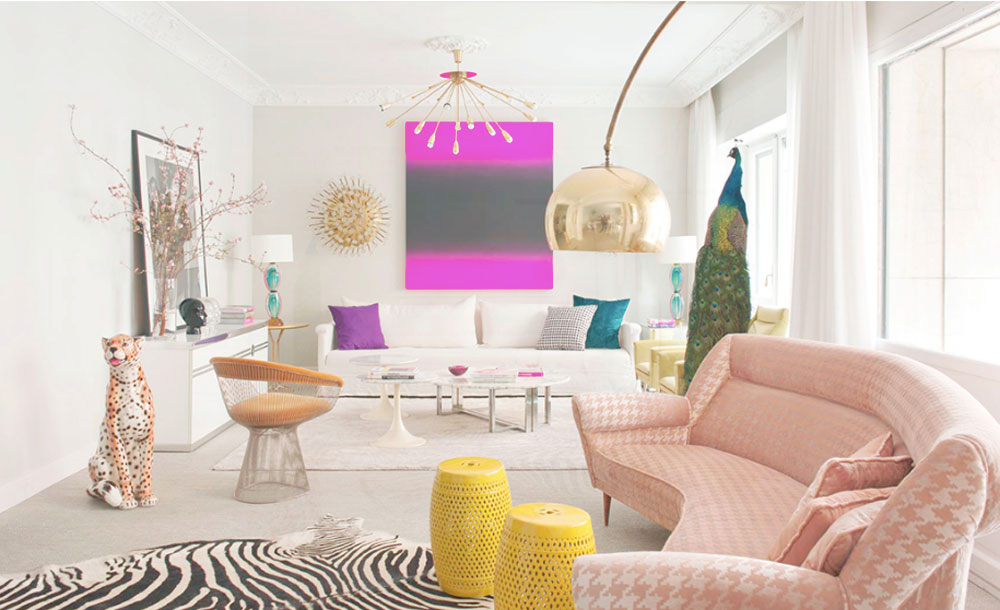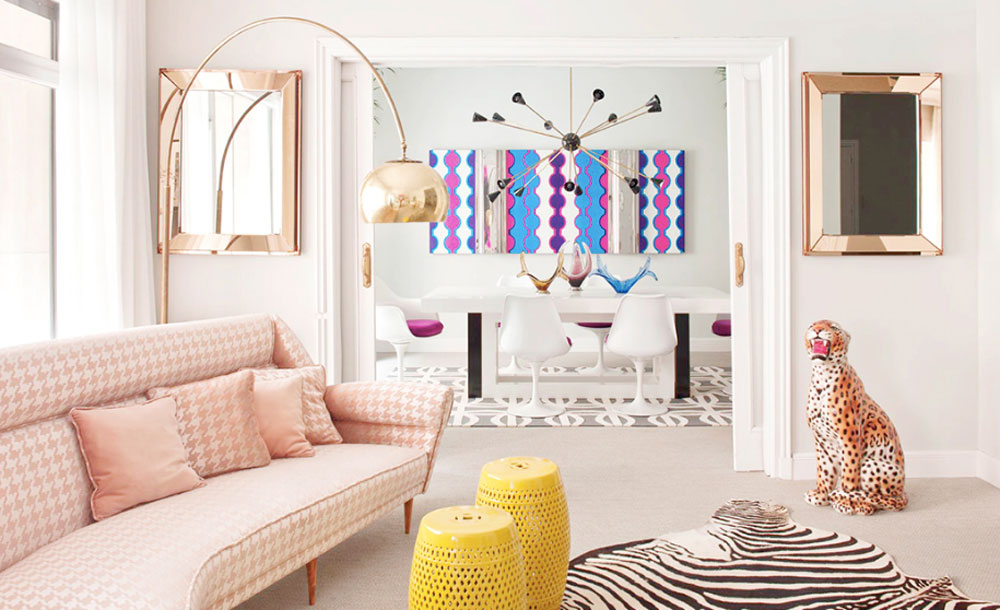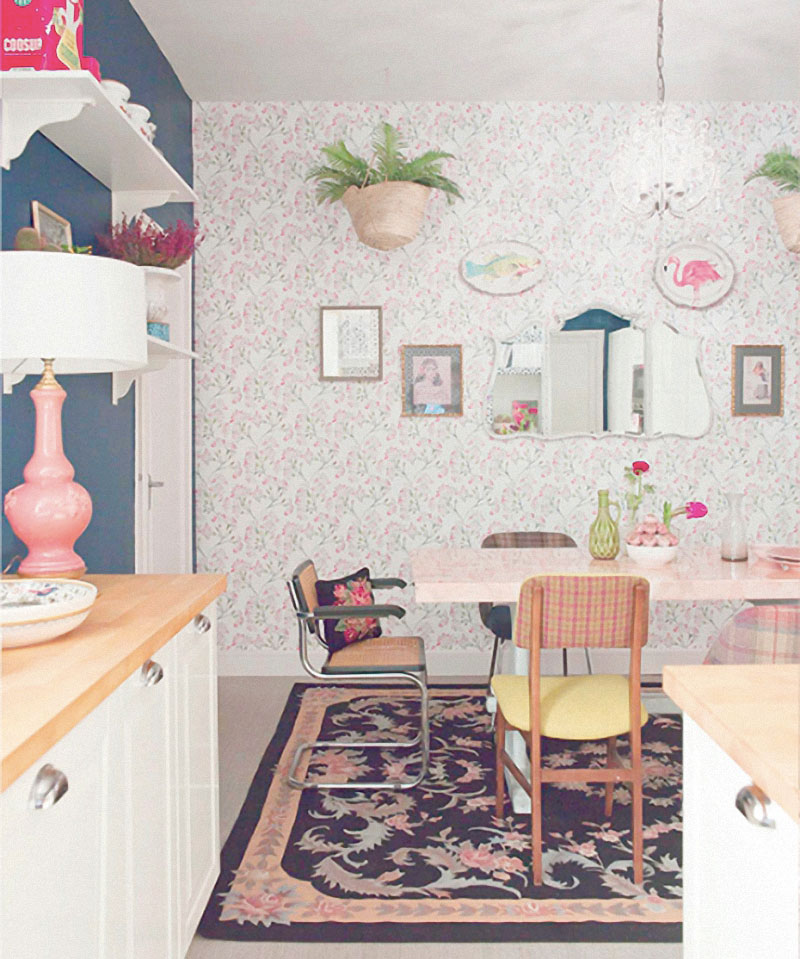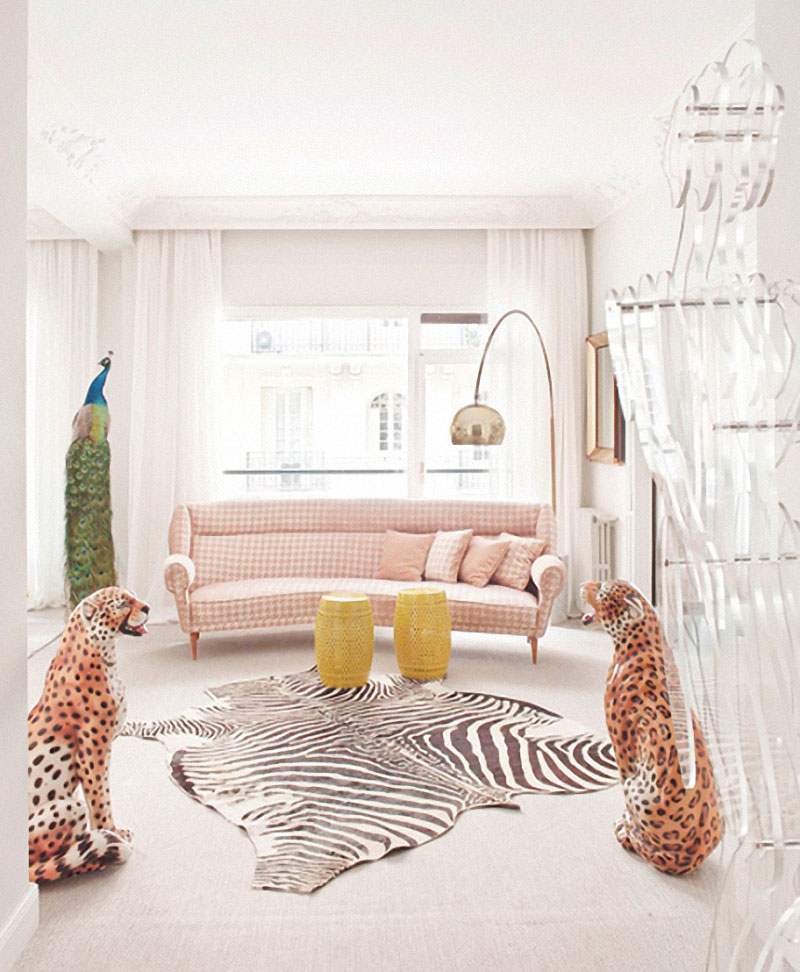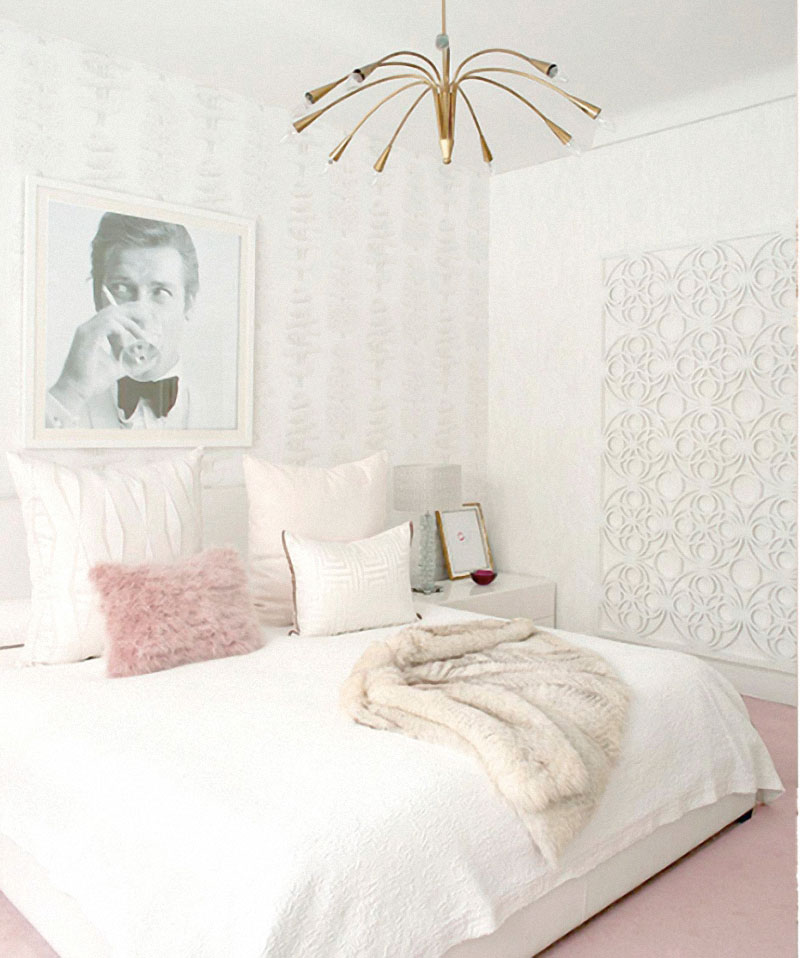 This pink room is so delicate and feminine. My favorite things are the chandelier and the wall detail. I think I might try doing something similar in our living room.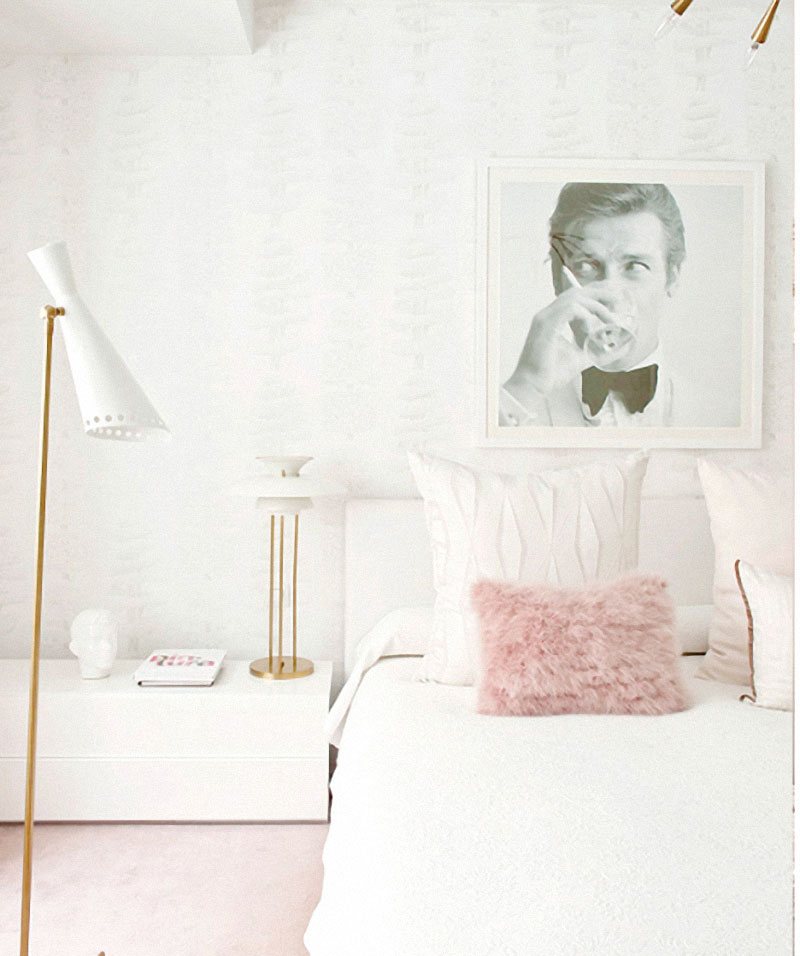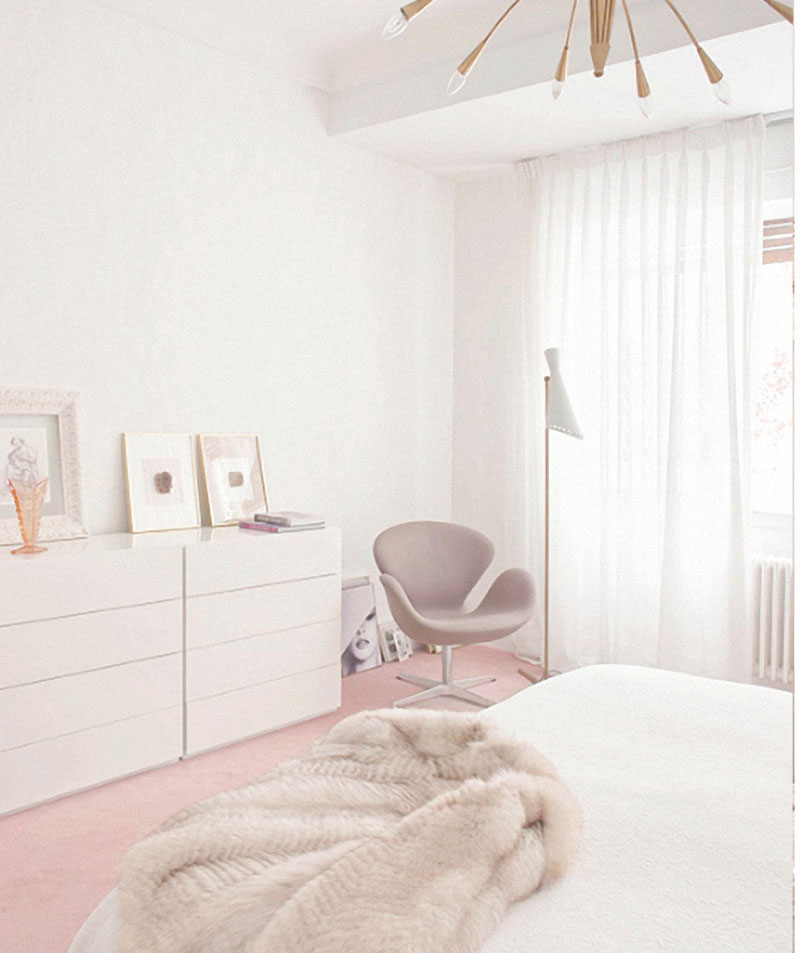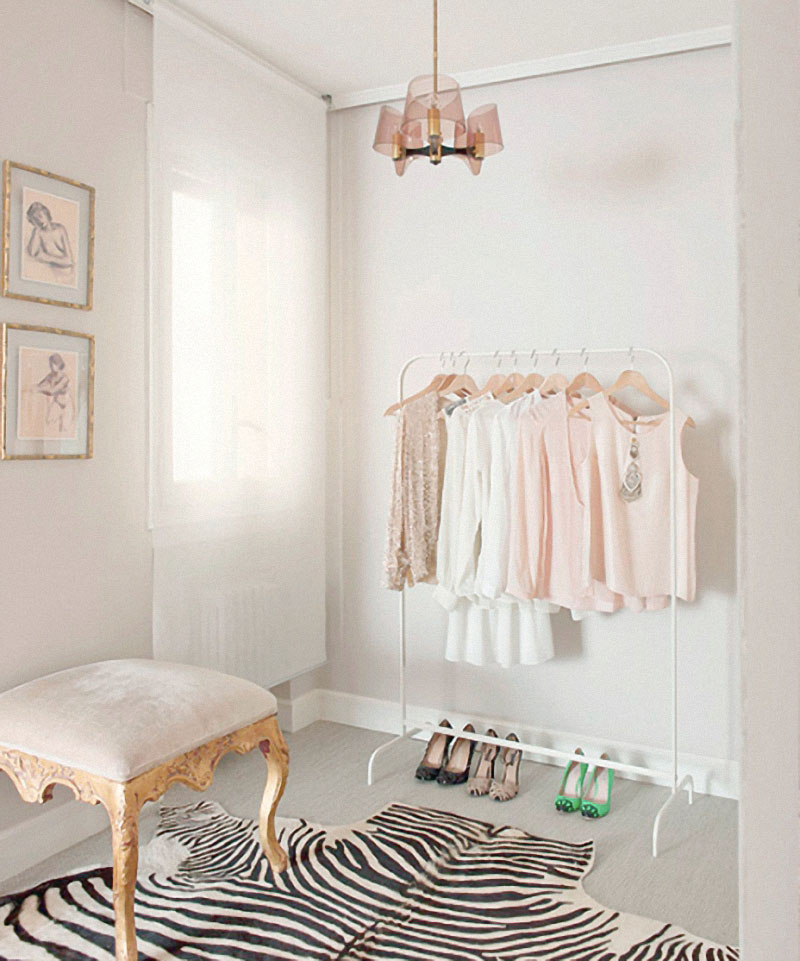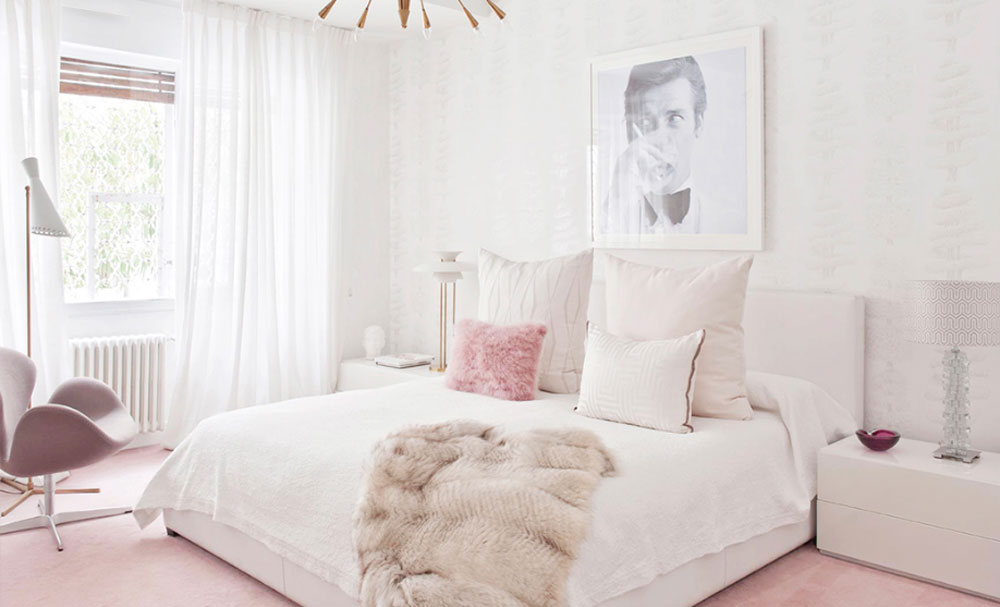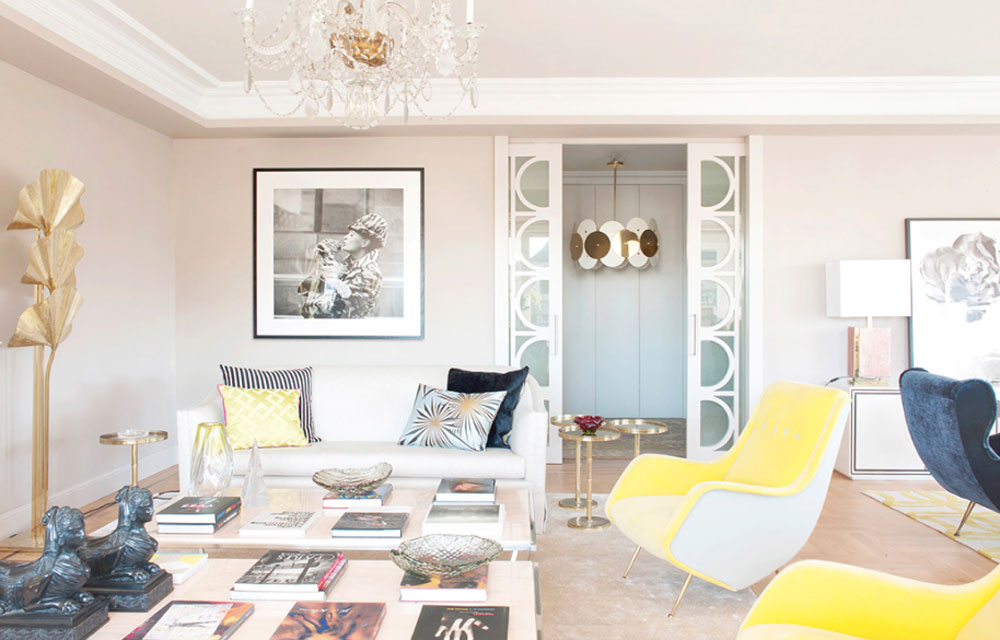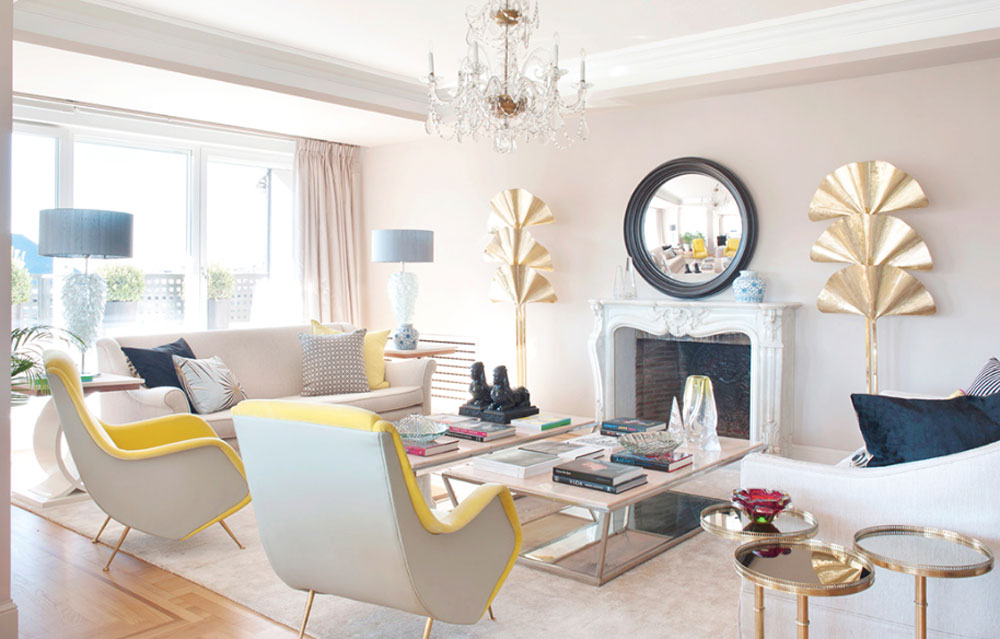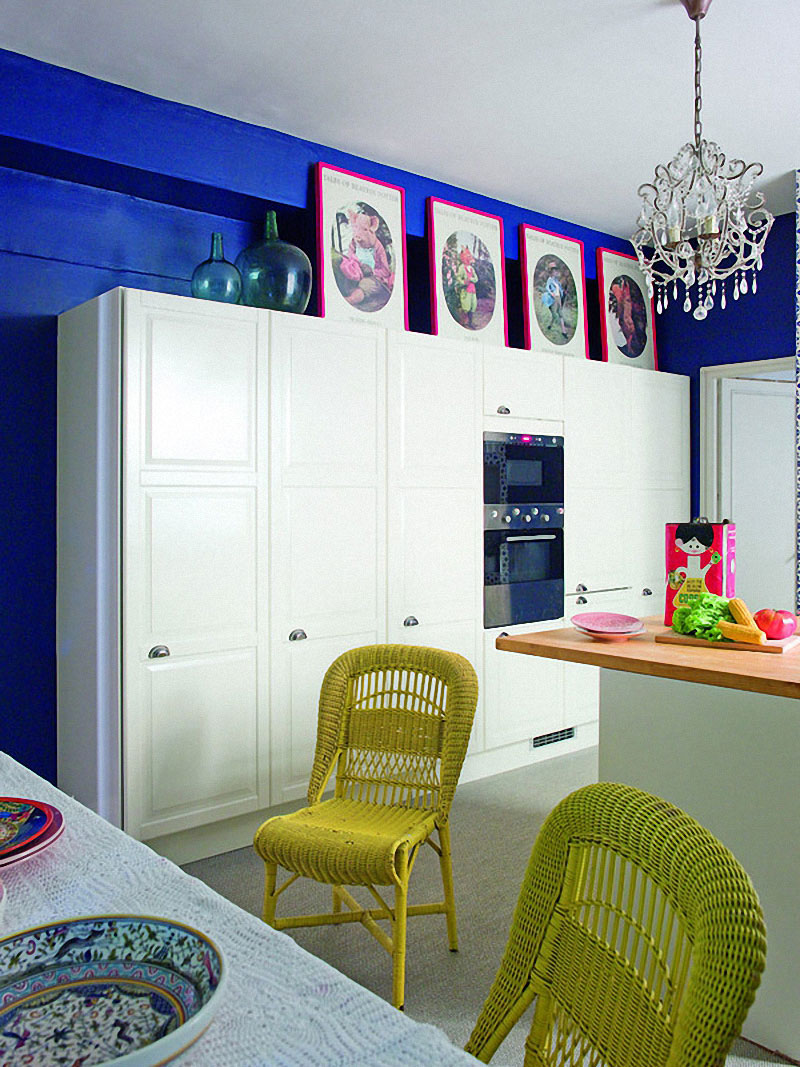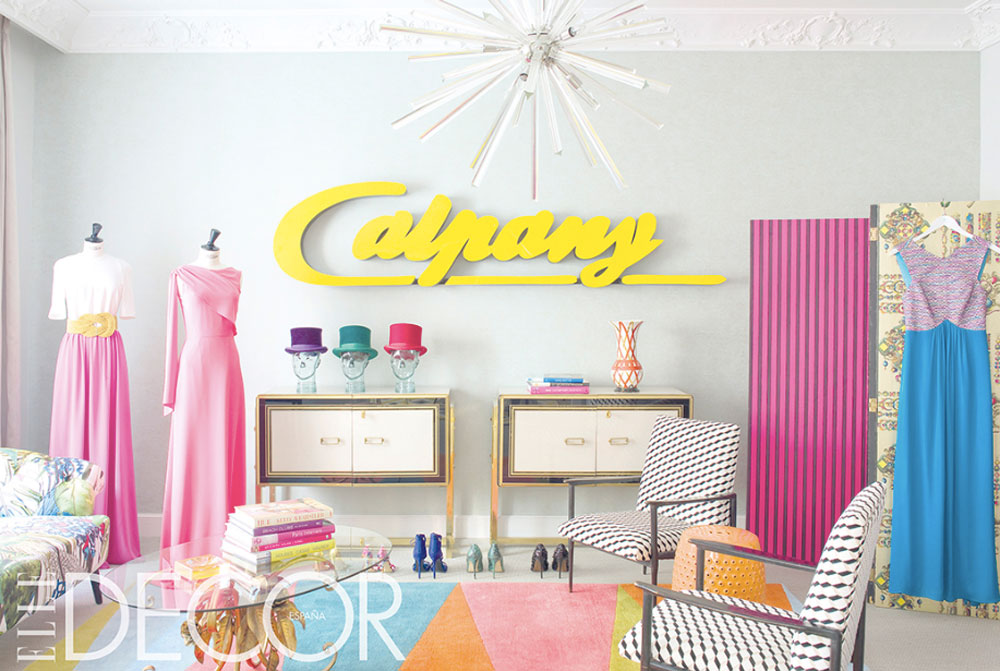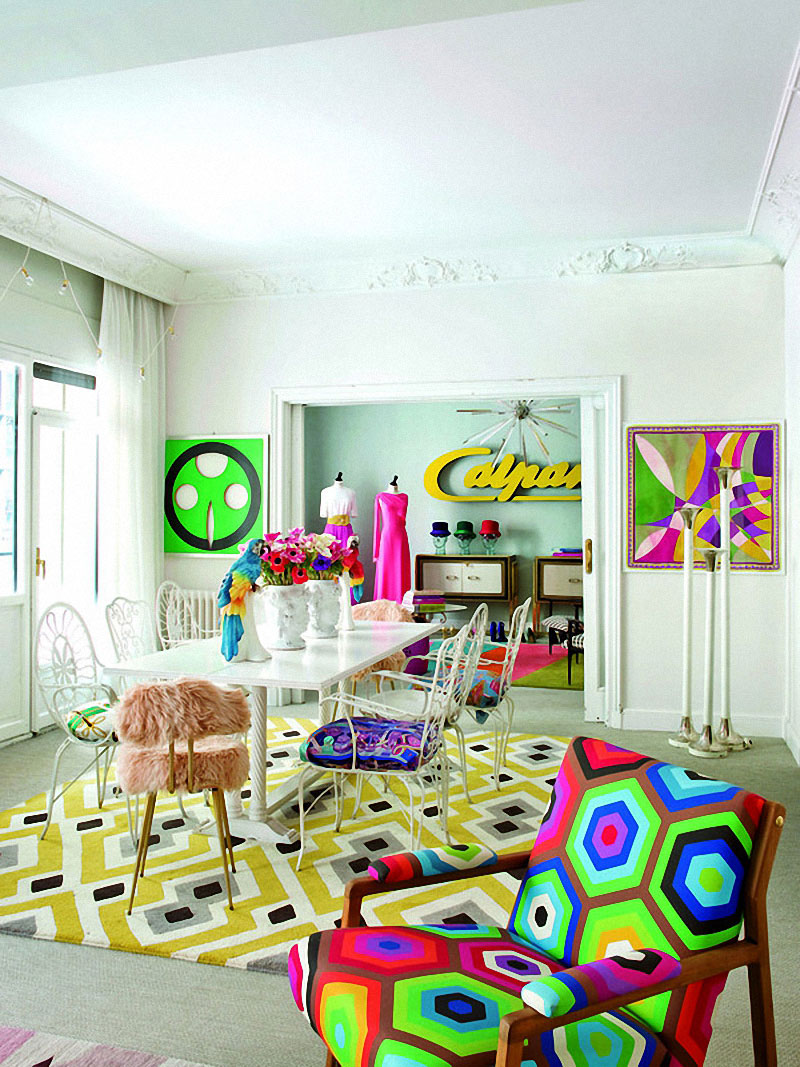 This house design is a lot bolder than the others. This is fearless color composition. I would have never thought to use that rug for this space, nor the hexagonal fabric for the chairs, but she did it, and it works. My eye needs so much more training!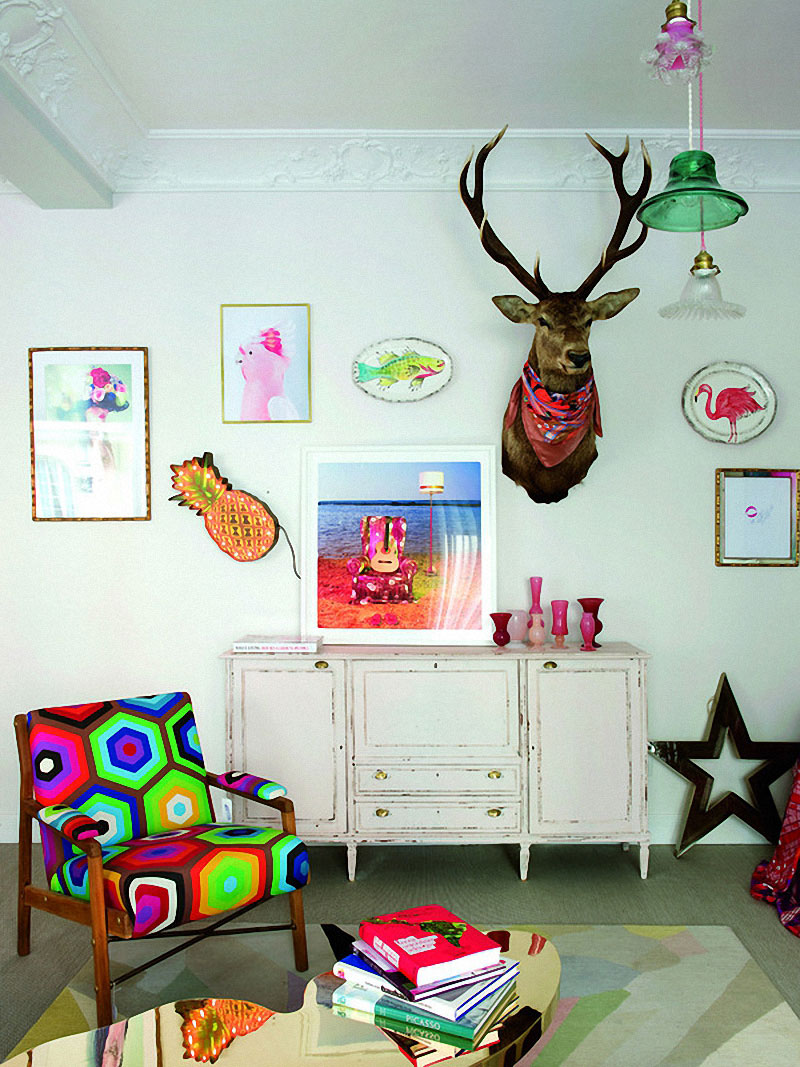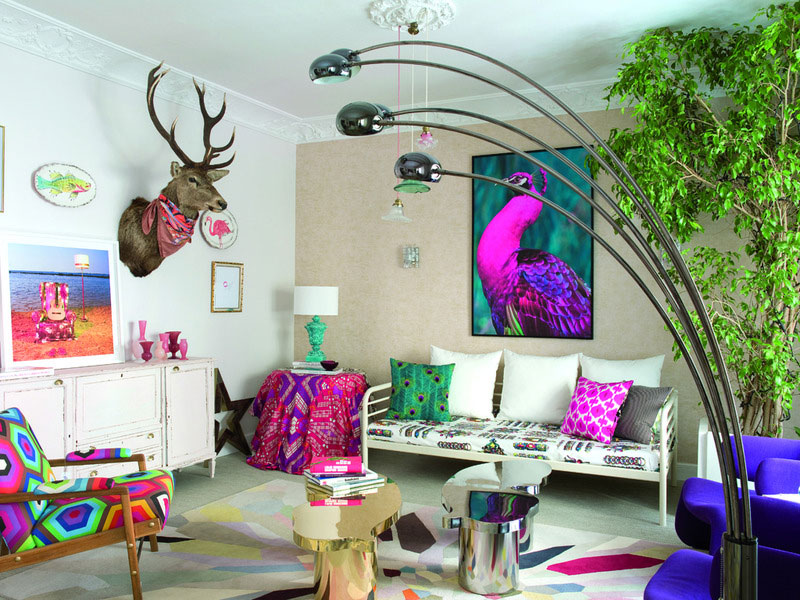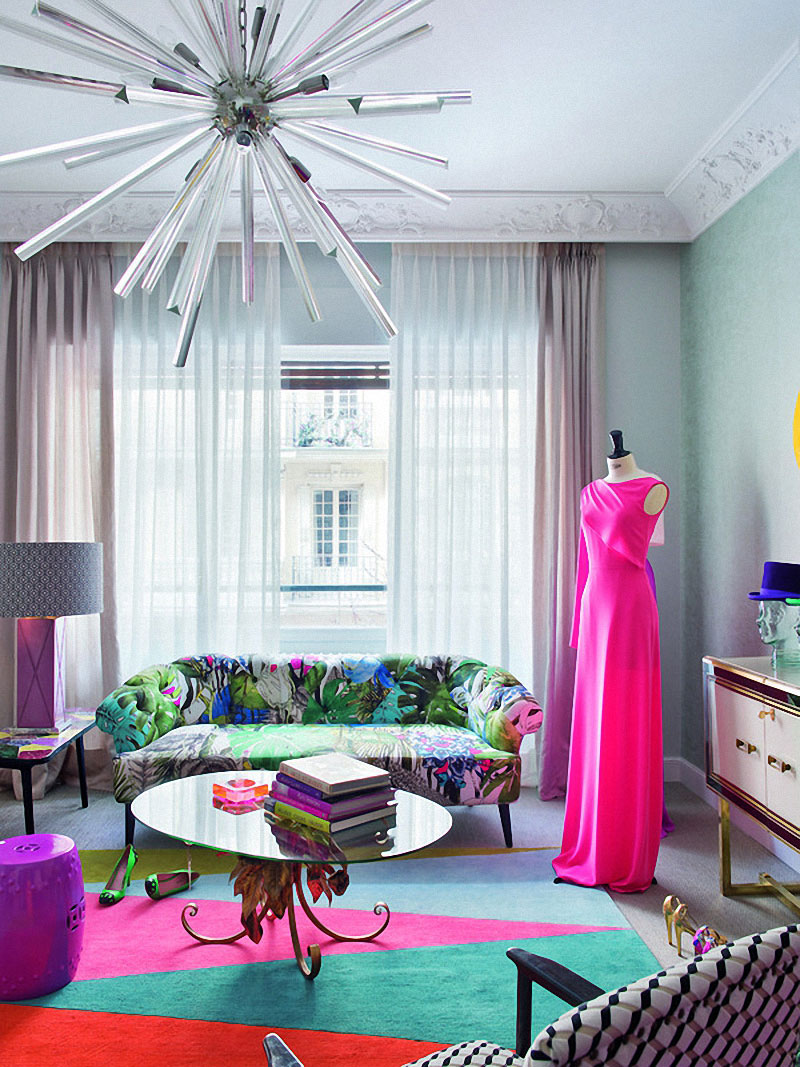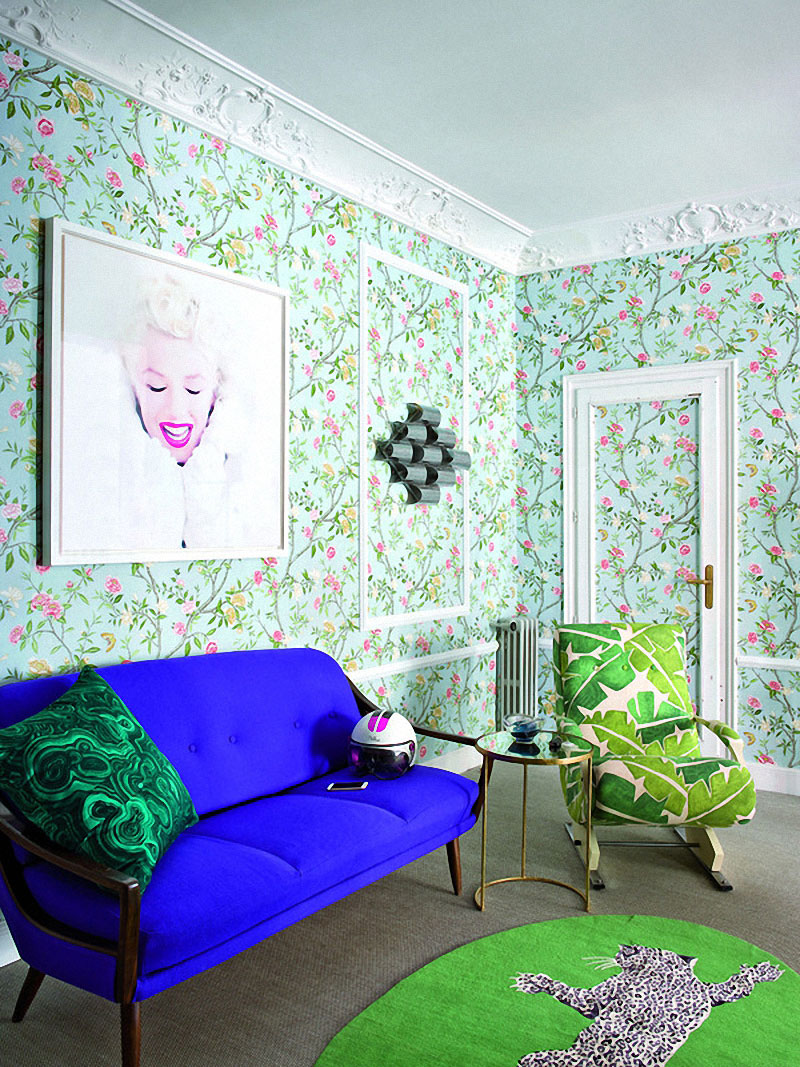 So, what did you think? Is her bold style something you like or admire? Even if it is not the style you would have in your home, you can still admire her interior design skills, don't you think?
Also, a post about Zaha Hadid's home, grey rooms, and, designer Beatriz Silveira.
https://jestcafe.com/wp-content/uploads/2016/07/jestcafe.com-miriam-alia-2.jpg
1200
800
Mila
https://jestcafe.com/wp-content/uploads/2017/08/Jest-Cafe-about-design.jpg
Mila
2016-07-18 10:04:43
2016-07-18 10:04:43
Designer Miriam Alía