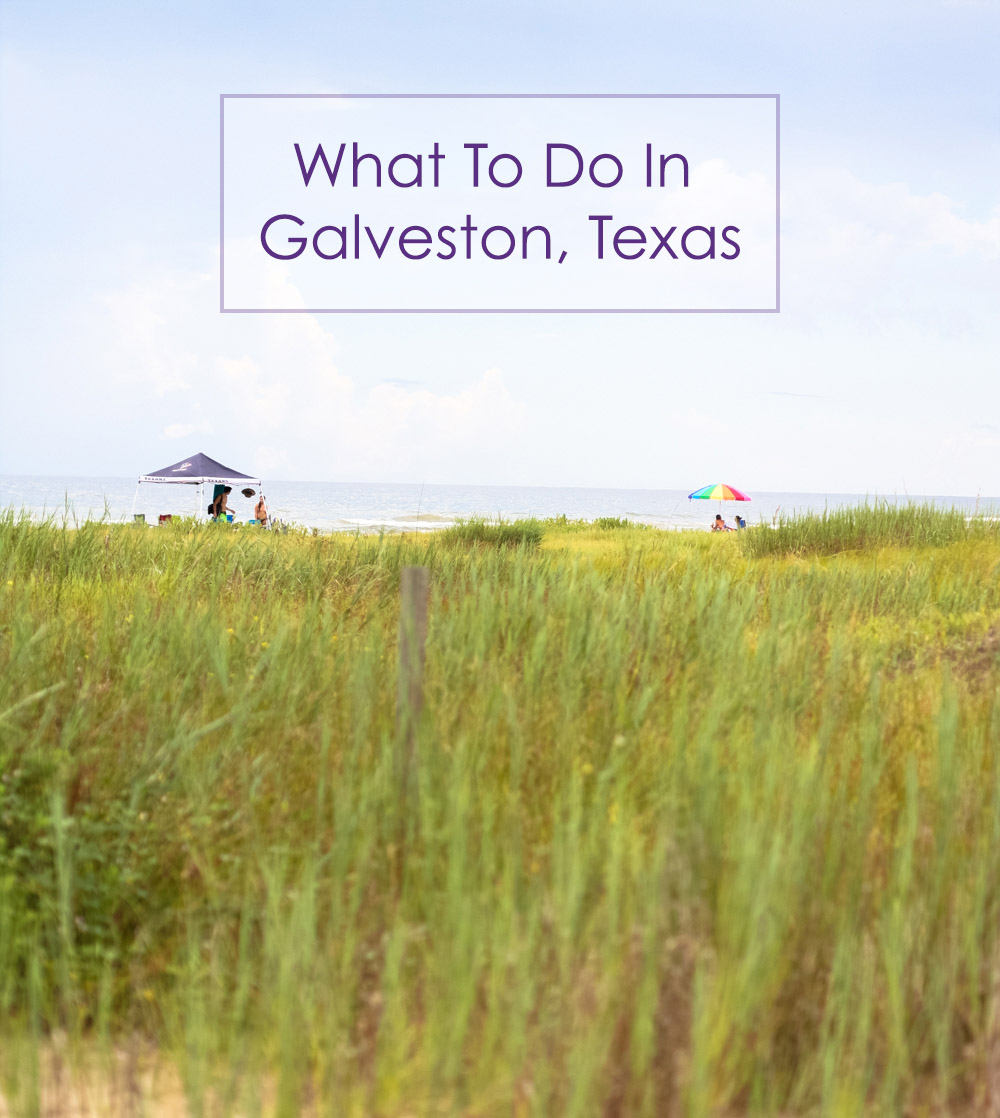 I travelled to Galveston, Texas, a couple of months ago for a wedding. It was a pleasant surprise to discover how charming this beach city is. Green, colorful, warm, and with a good amount of vintage shops!
It has a cute and small historic Downtown surrounded by neighborhoods with Victorian houses, most of them colorful and adorable.
Galveston has two main geographical areas: the historic neighborhoods close to Downtown, and the beach life close to the sea. Everything within a short distance. Driving north of the city, you find modern and gorgeous homes sitting on columns and looking out at the ocean. This area is prone to hurricanes, so most homes are hurricane proof.
My favorite places to visit were Downtown, obviously, and the Galveston Island State Park, which has a gorgeous beach and a lot of beautiful hikes.
Here are some photos of the trip and some tips if you decide to visit: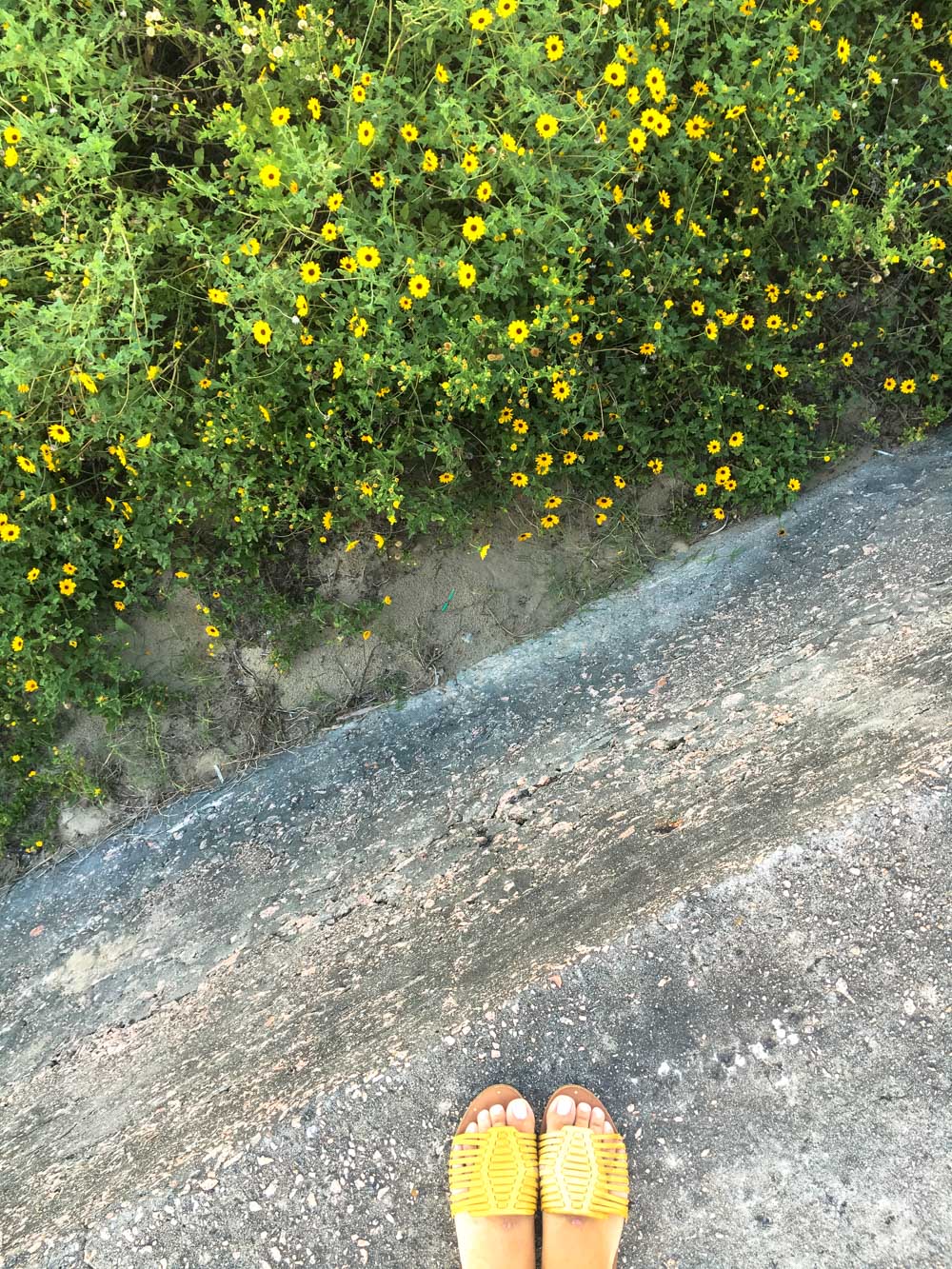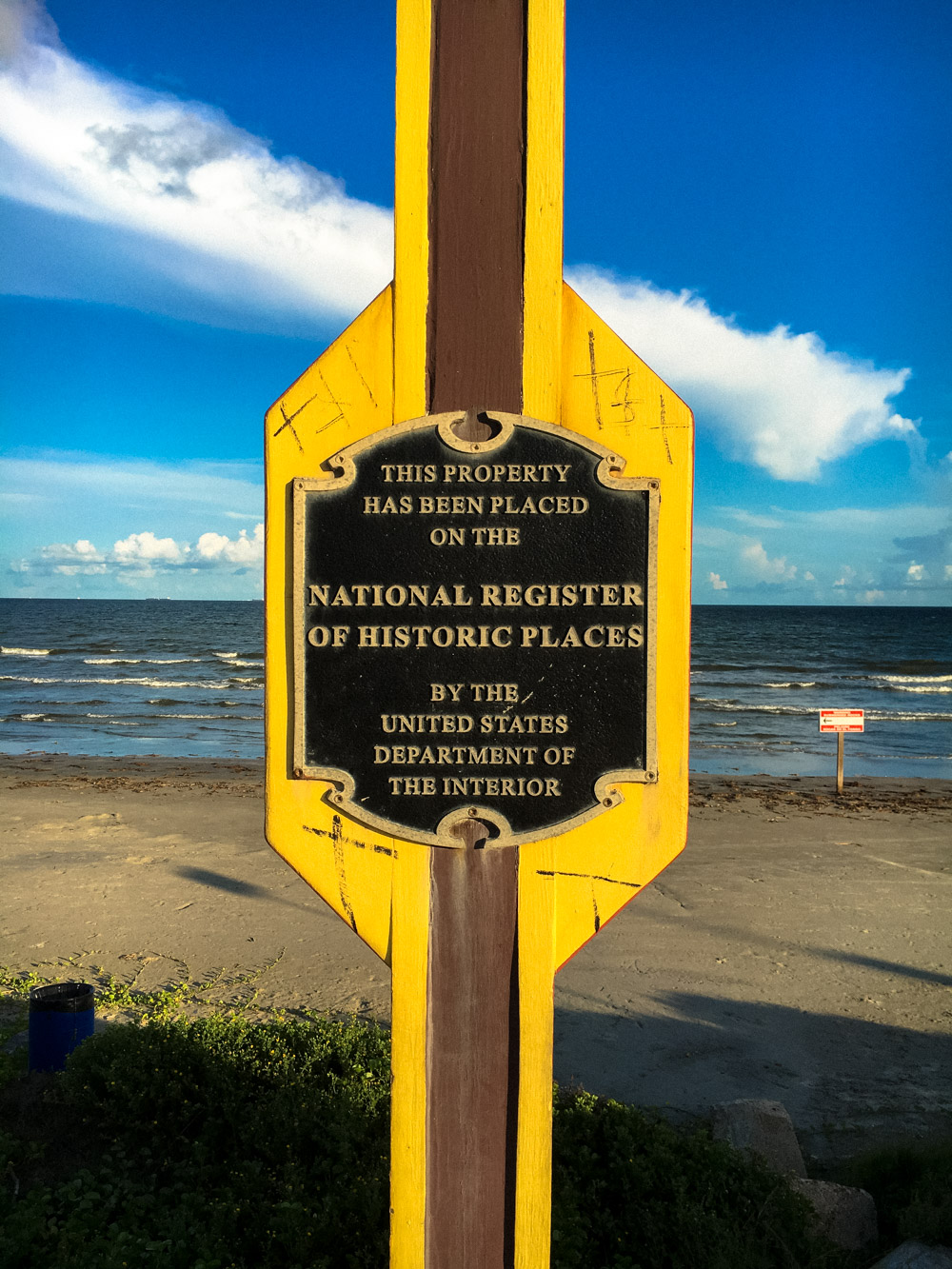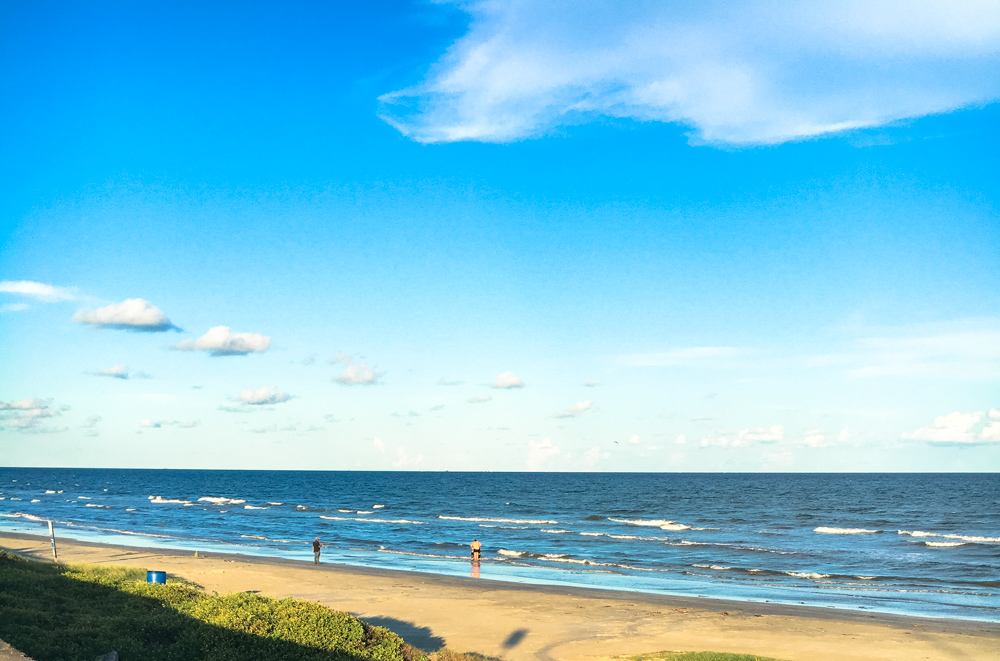 How To Get There And What to do
Galveston is a 1 1/2 hr drive from Houston. Not difficult to get to. I rented a car, which allowed me to explore more of the place. I like to be independent and not worry about mobilization. Although the city city is small, and you can perfectly well walk or take taxis around downtown, it is best to have a car to visit places far away from the city,  like Galveston Island State Park, or other northern beaches.
If you go with kids (or without), spending the days at the beach is your best bet (make sure you go to one where swimming is allowed). For short adventures, the Railroad Museum and the Galveston Island Historic Pleasure Pier are good options. The Pier, for example, has carnival games and souvenir shops. Also, as I mentioned above, the Galveston Island State Park is a must.
If you like vintage shops like I do, there are a few in this beautiful city. Spending and afternoon walking around downtown, looking at shops, having a coffee, and finding vintage stores are a perfect use of vacation time, don't you think?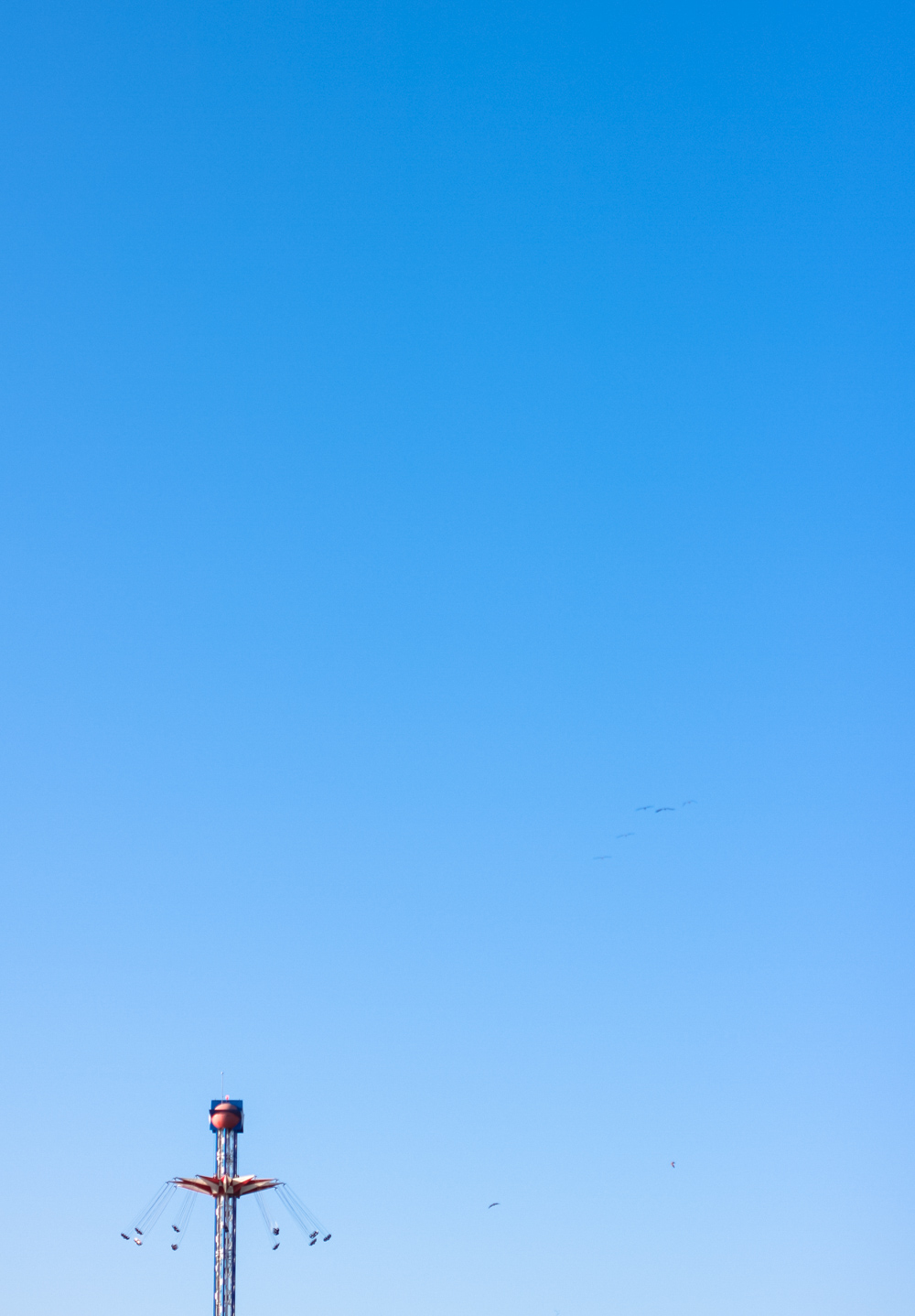 Galveston Island Historic Pleasure Pier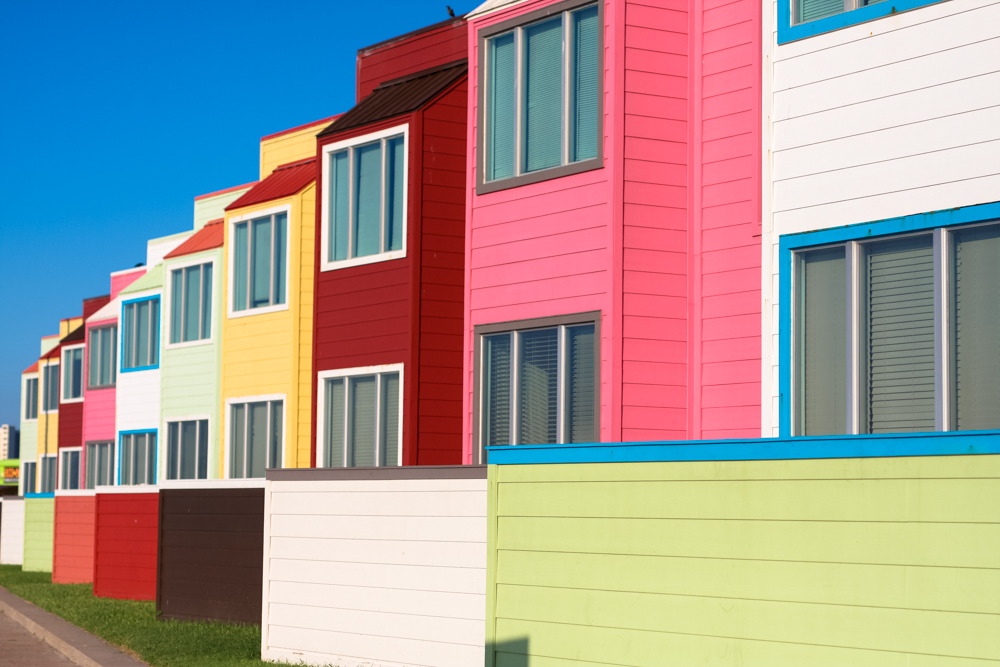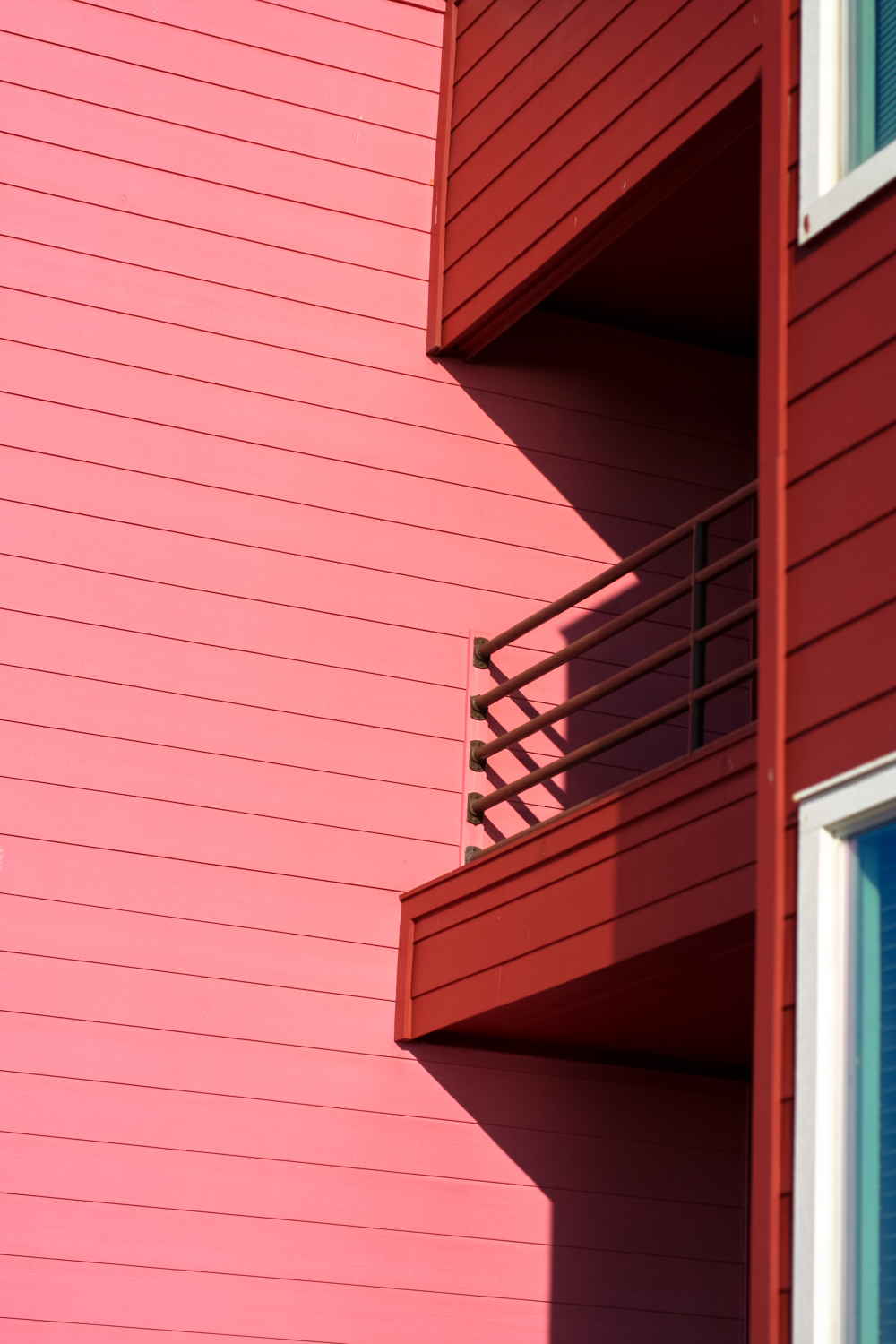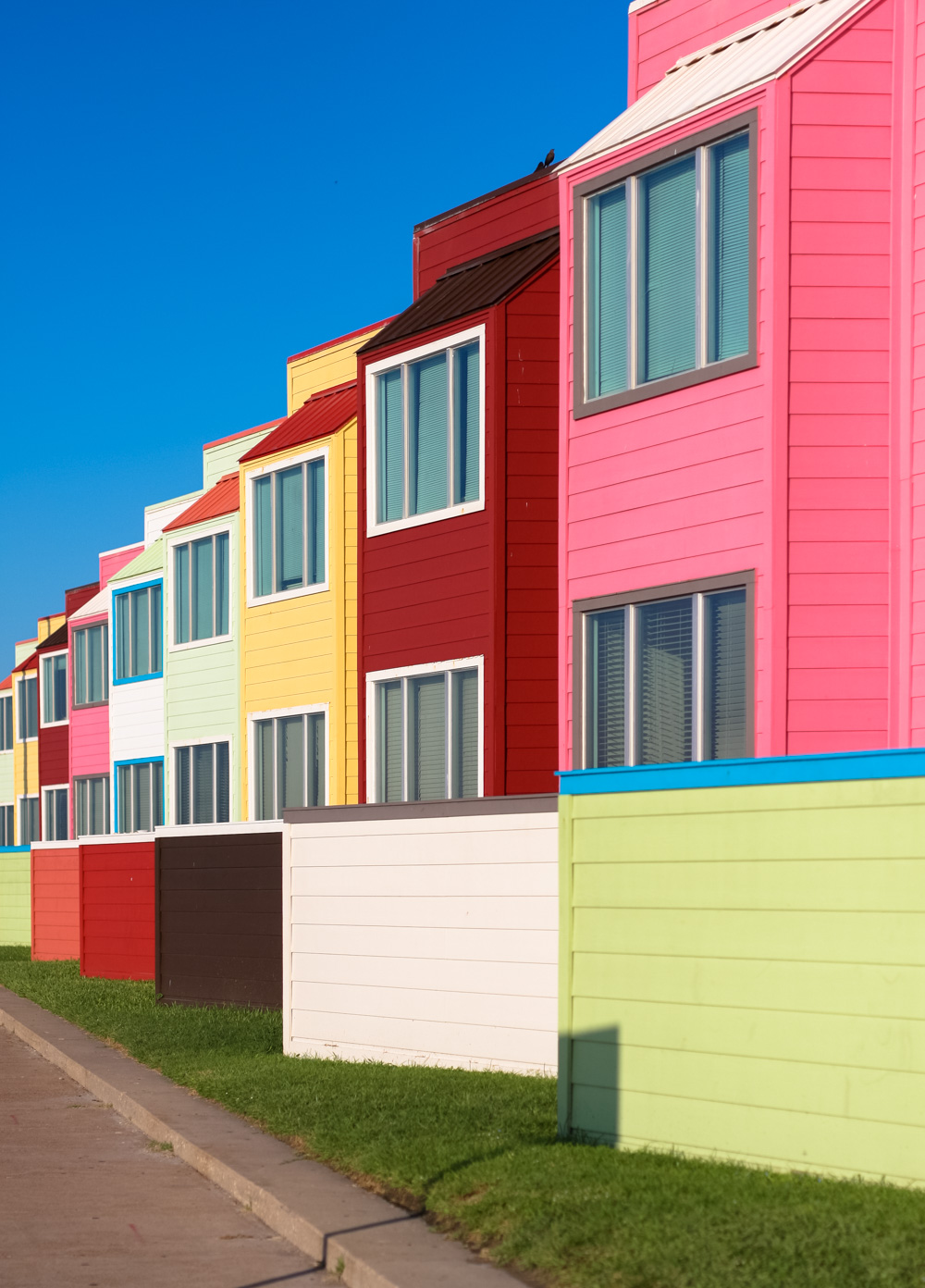 Color, color, and more color.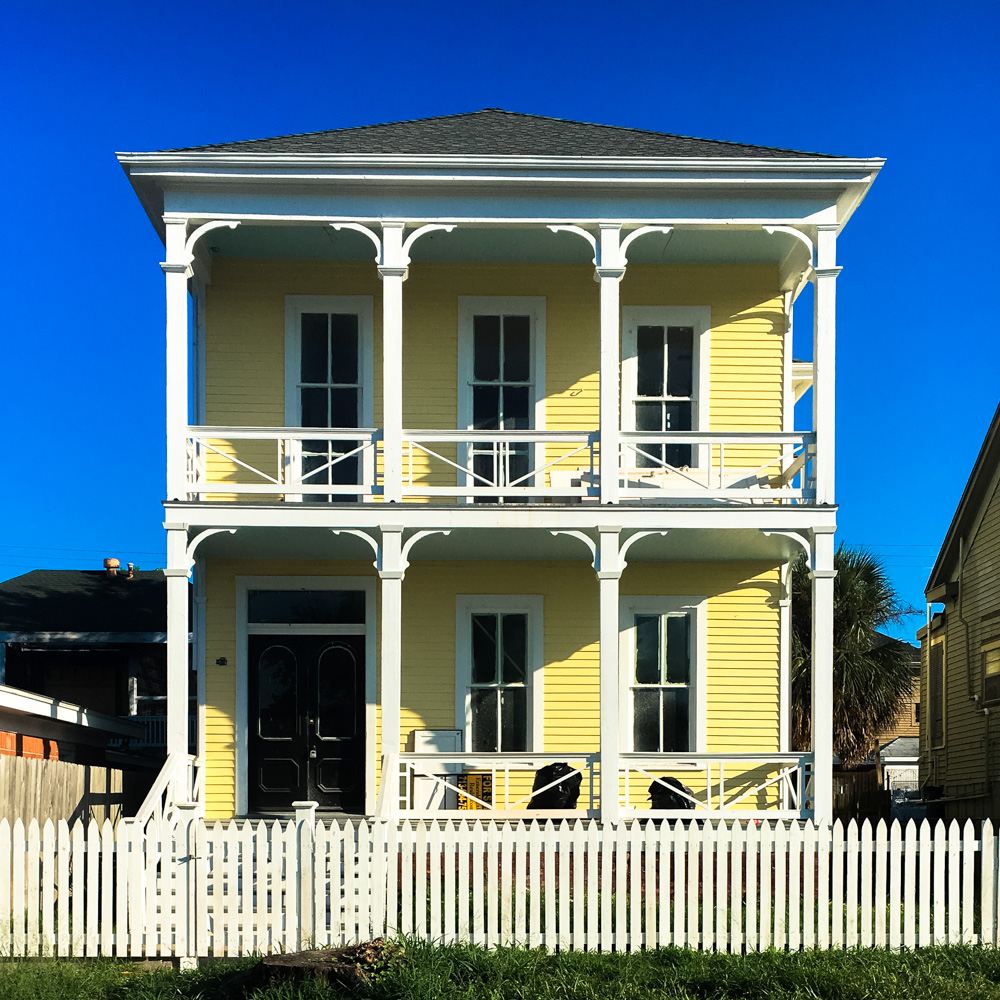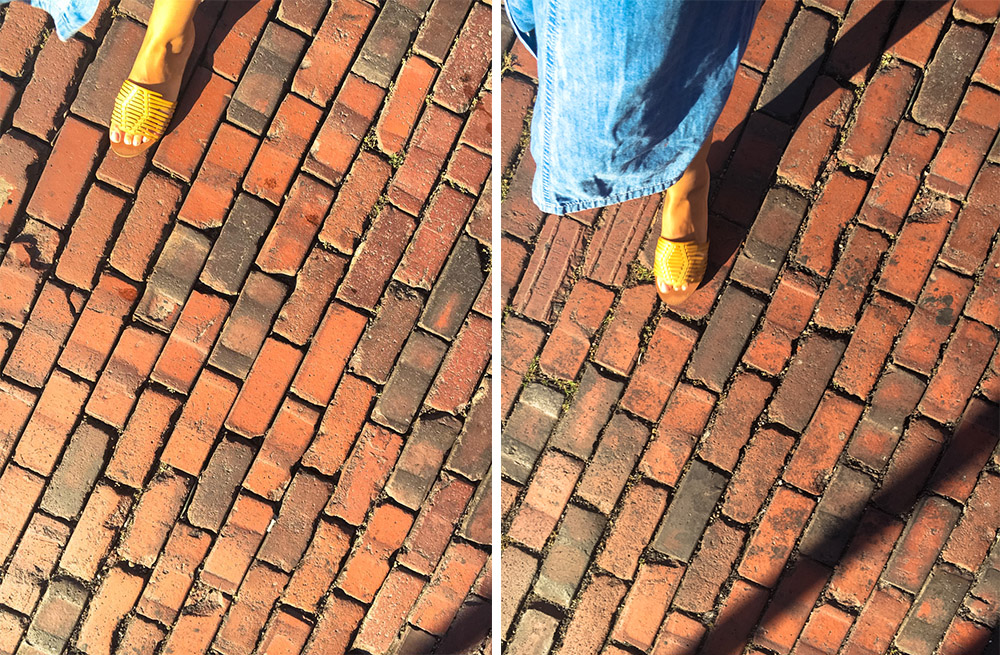 Downtown Galveston
Where to Eat
There are plenty of cute restaurants and coffee shops in Galveston.
I liked eating at Eatcetera. It has a couple of tables outside and a vintage shop at the other side of the street.
MOD Coffee & Tea House was my favorite to have a coffee because of the ambience. Lots of people in there, plenty of couches and chairs, plus a cute outdoor space for those who like to seat outside.
For breakfast, Mosquito Café is the place to go, unless you want to be closer to the water, in which case, Miller's Seawall Grill is your best option, but beware, this restaurant is touristy and it gets crowded.
Go to La King's Confectionery for ice cream and sweets. Kids love it here. Candies galore.
For dinner, your best options are Rudy & Paco, Little Daddy's Gumbo Bar, BLVD seafood or Mama's Teresa Flying Pizza.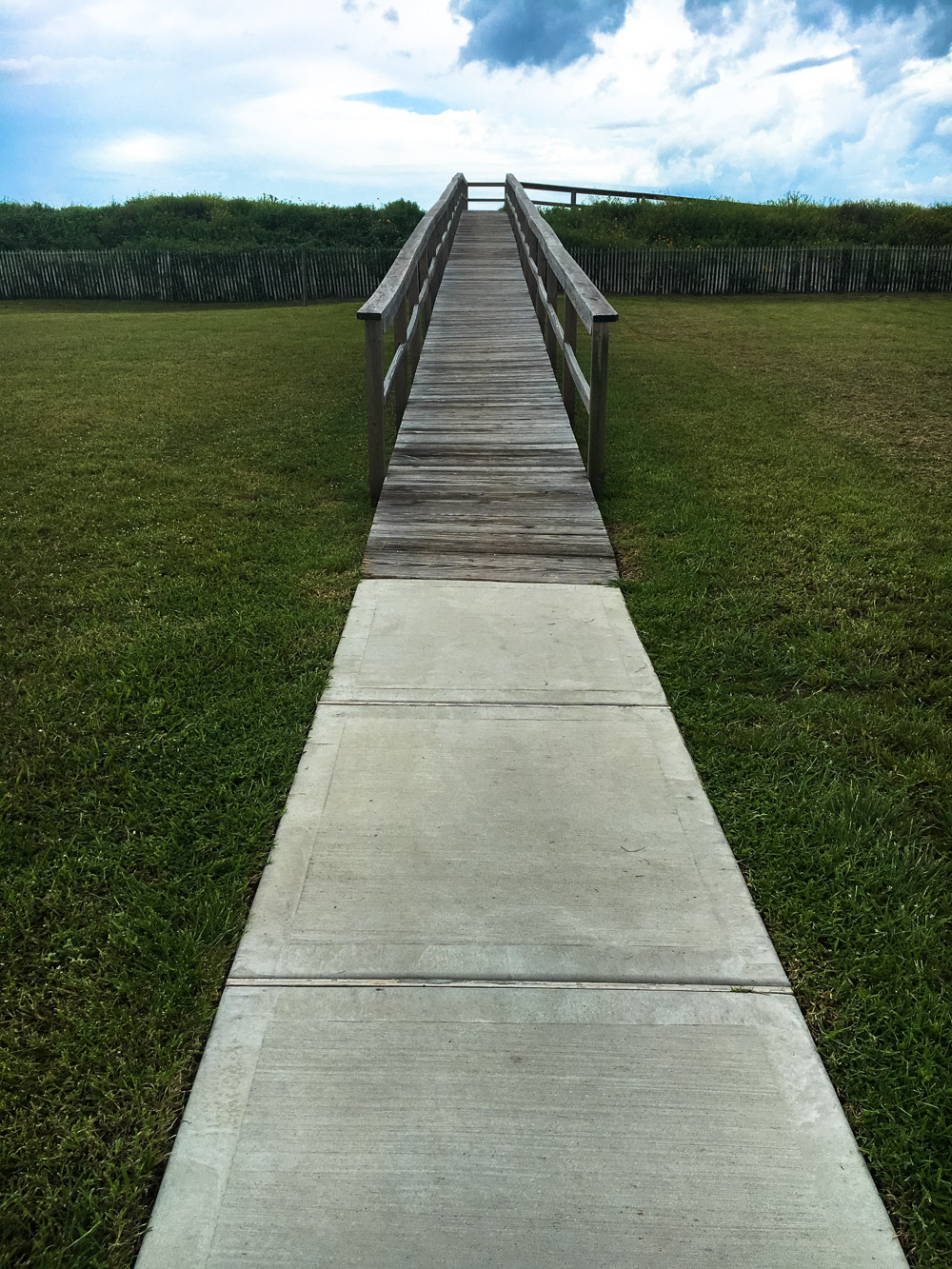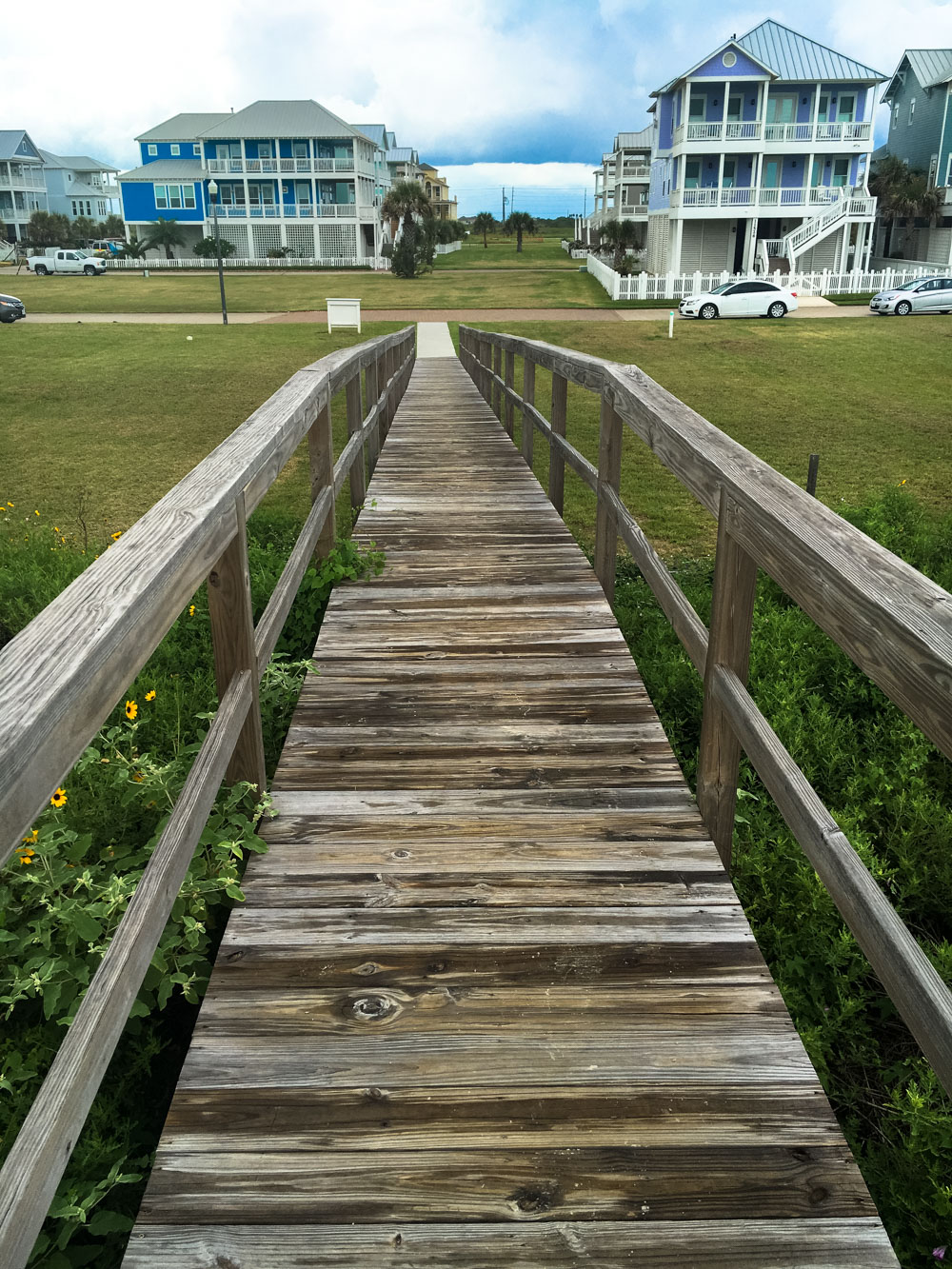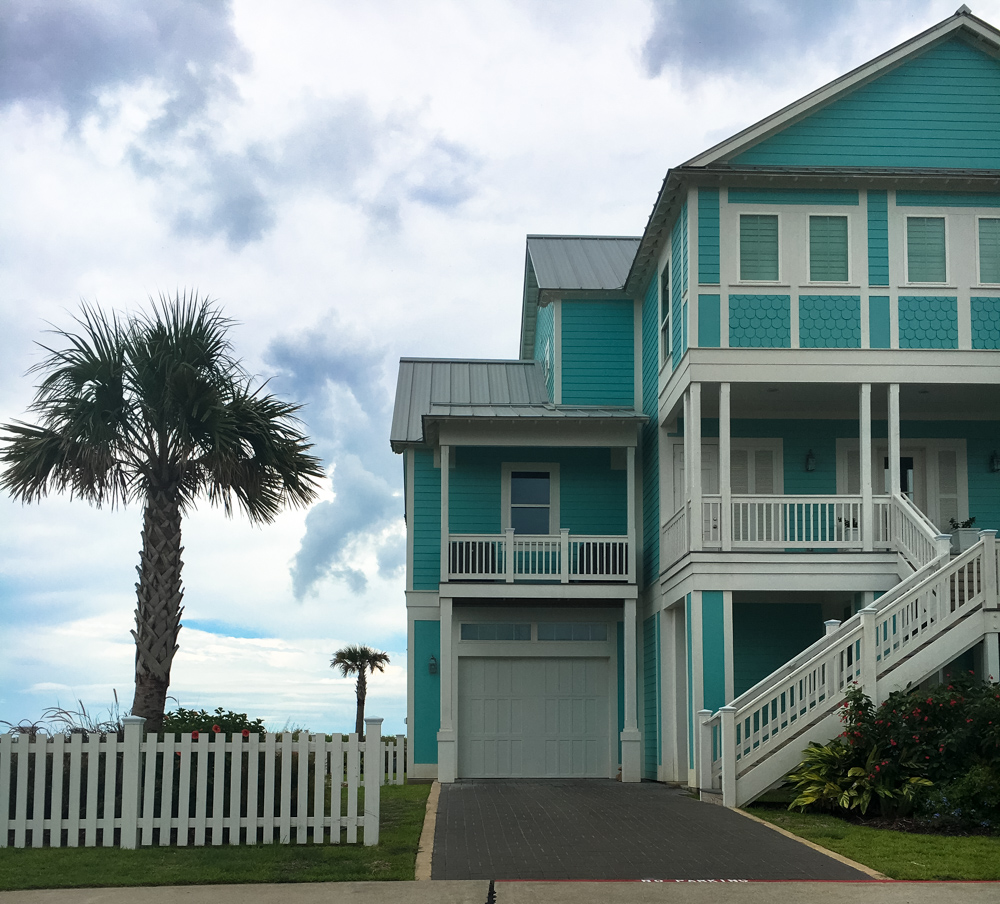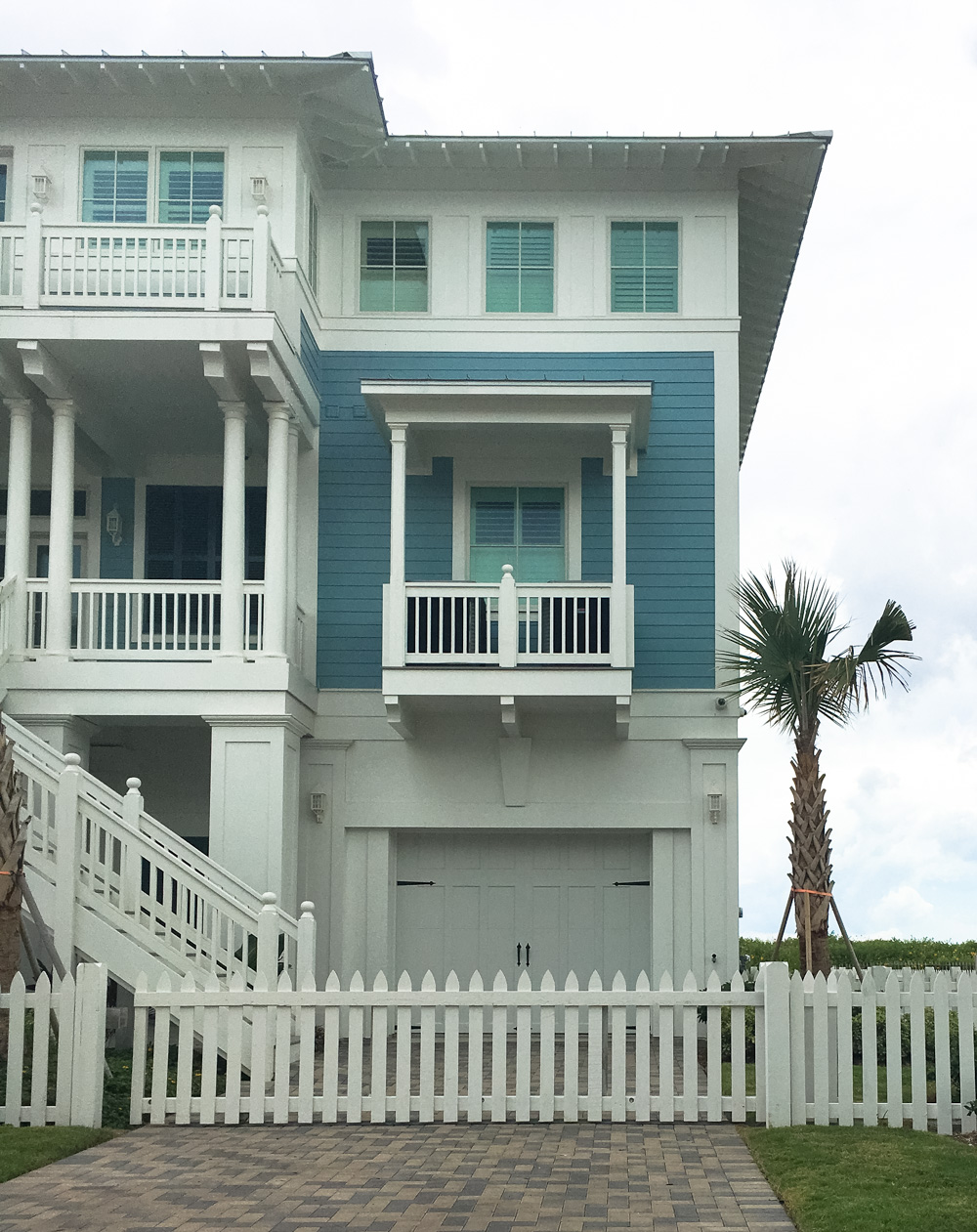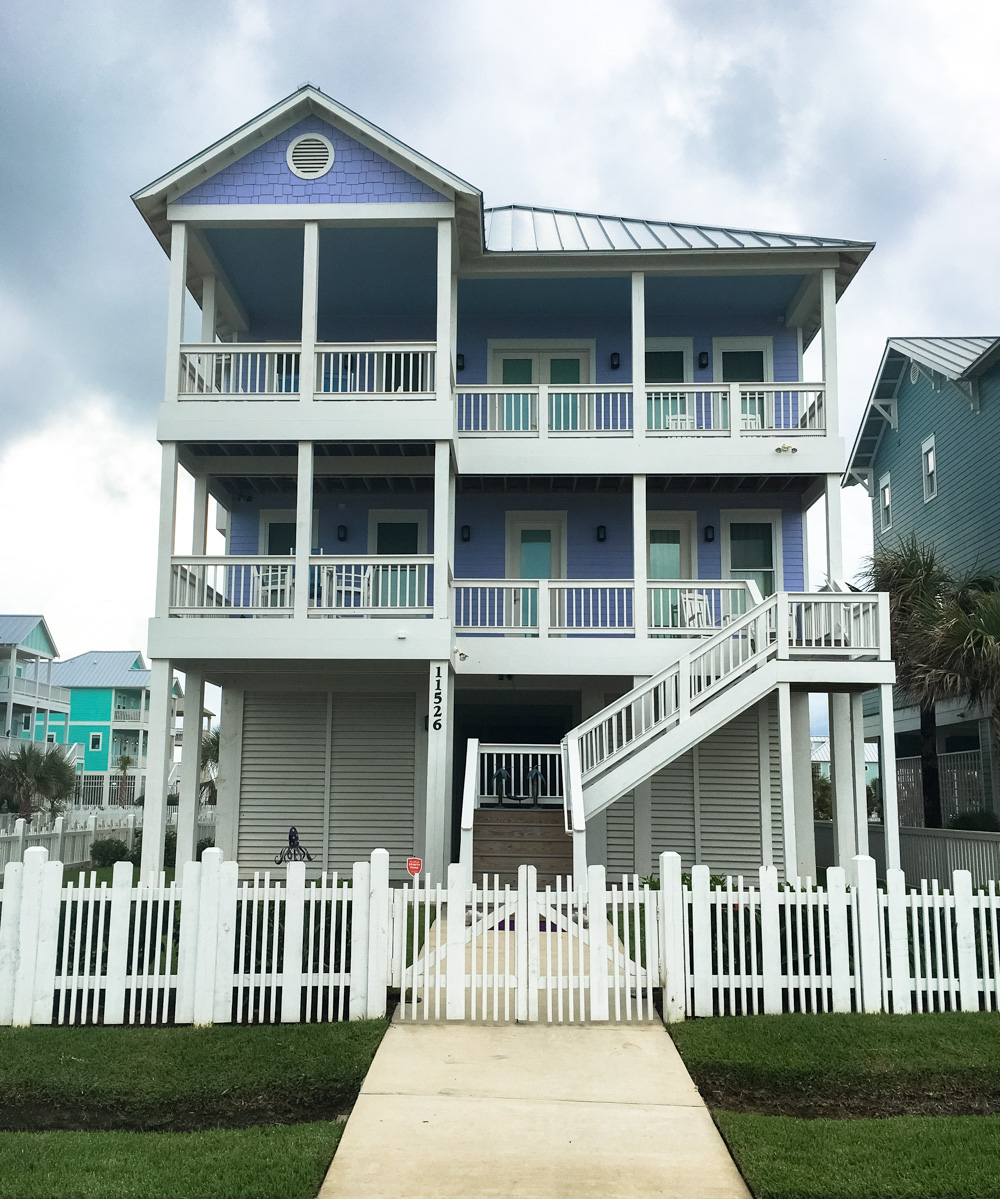 Where to Stay
So many options here.
I stayed at the Four Points Sheraton. The hotel was fine, nothing special, but it had an excellent location.
Better options are The Tremont House in Downtown, or the Hotel Galvez & Spa, right in front of the beach. Although they are more pricey.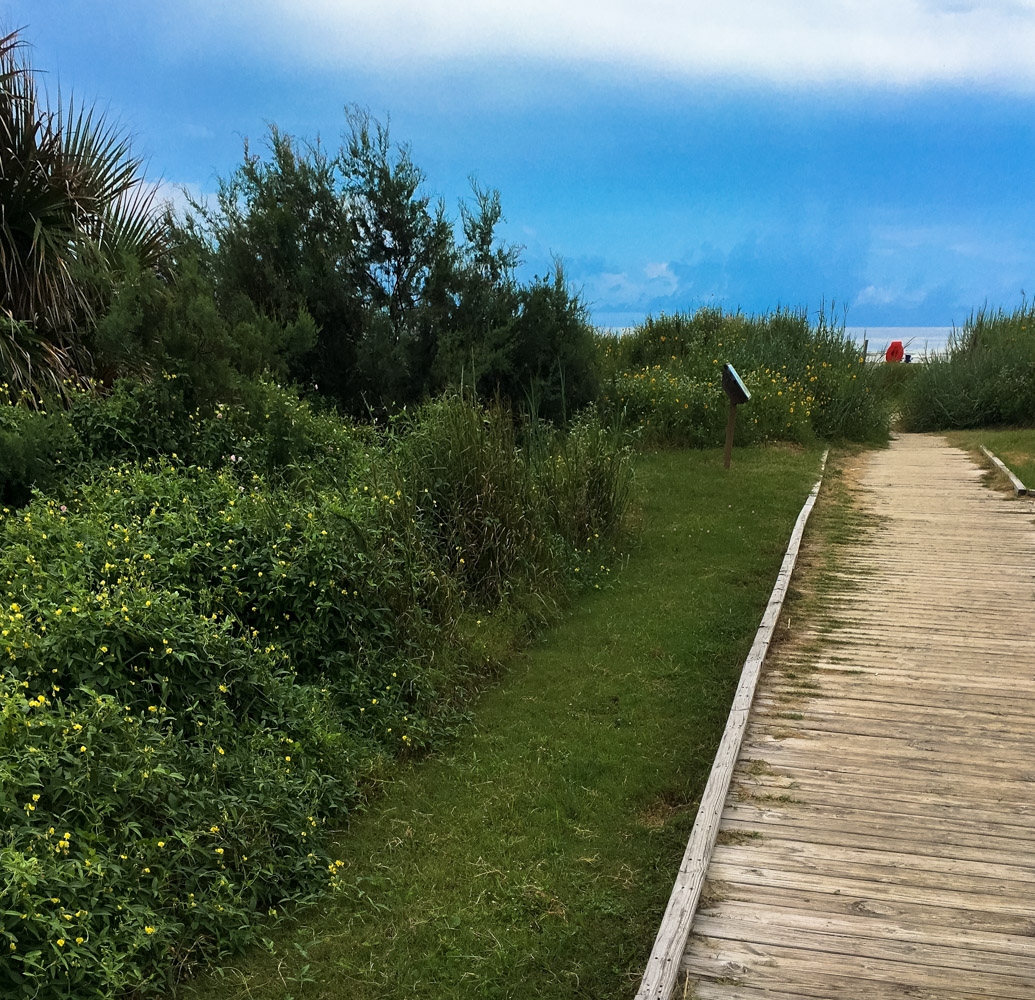 Galveston Island State Park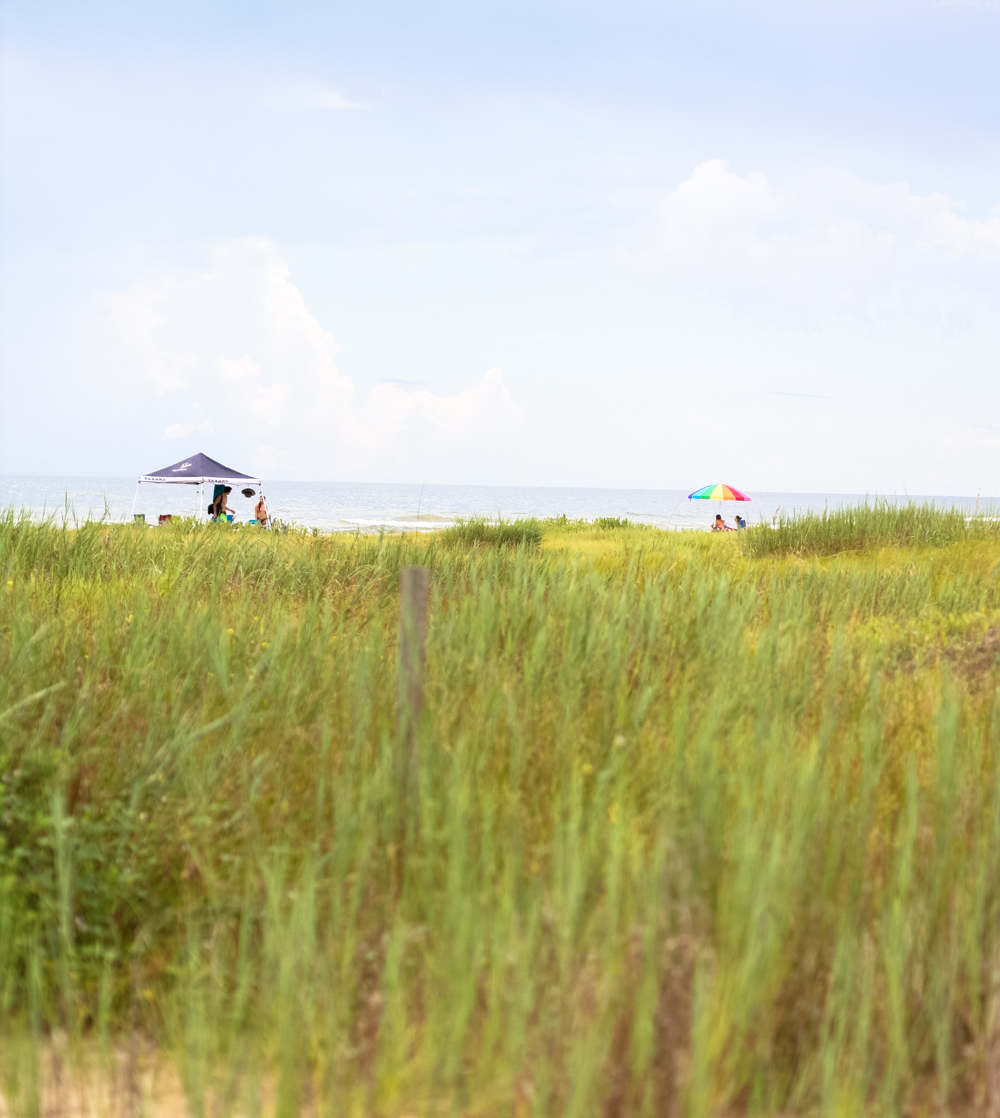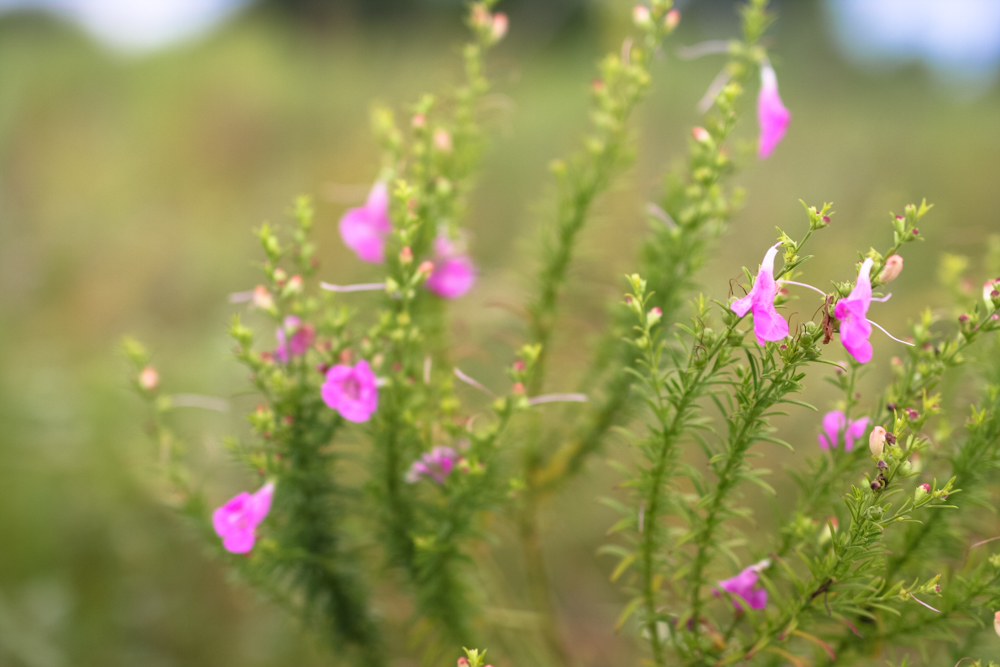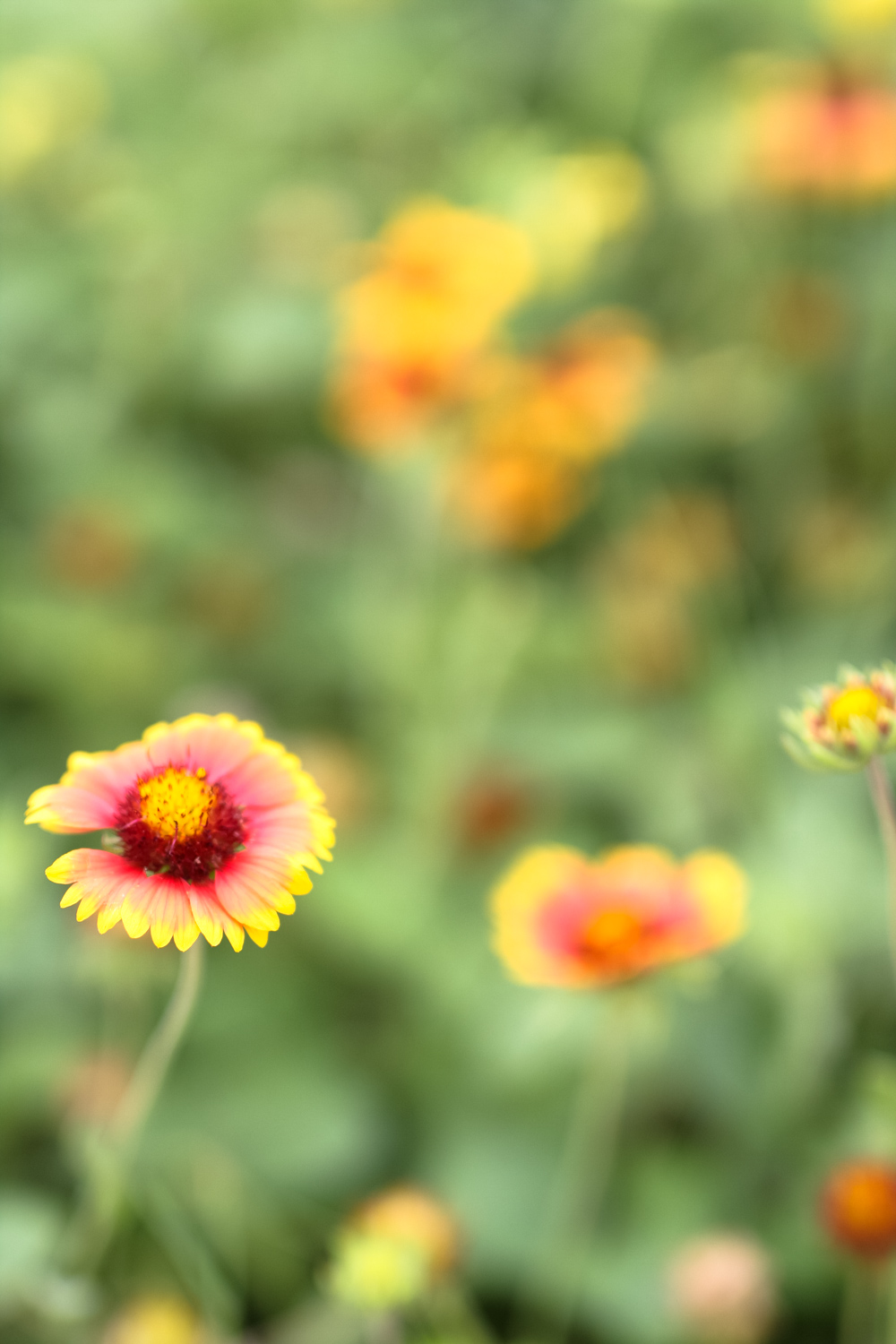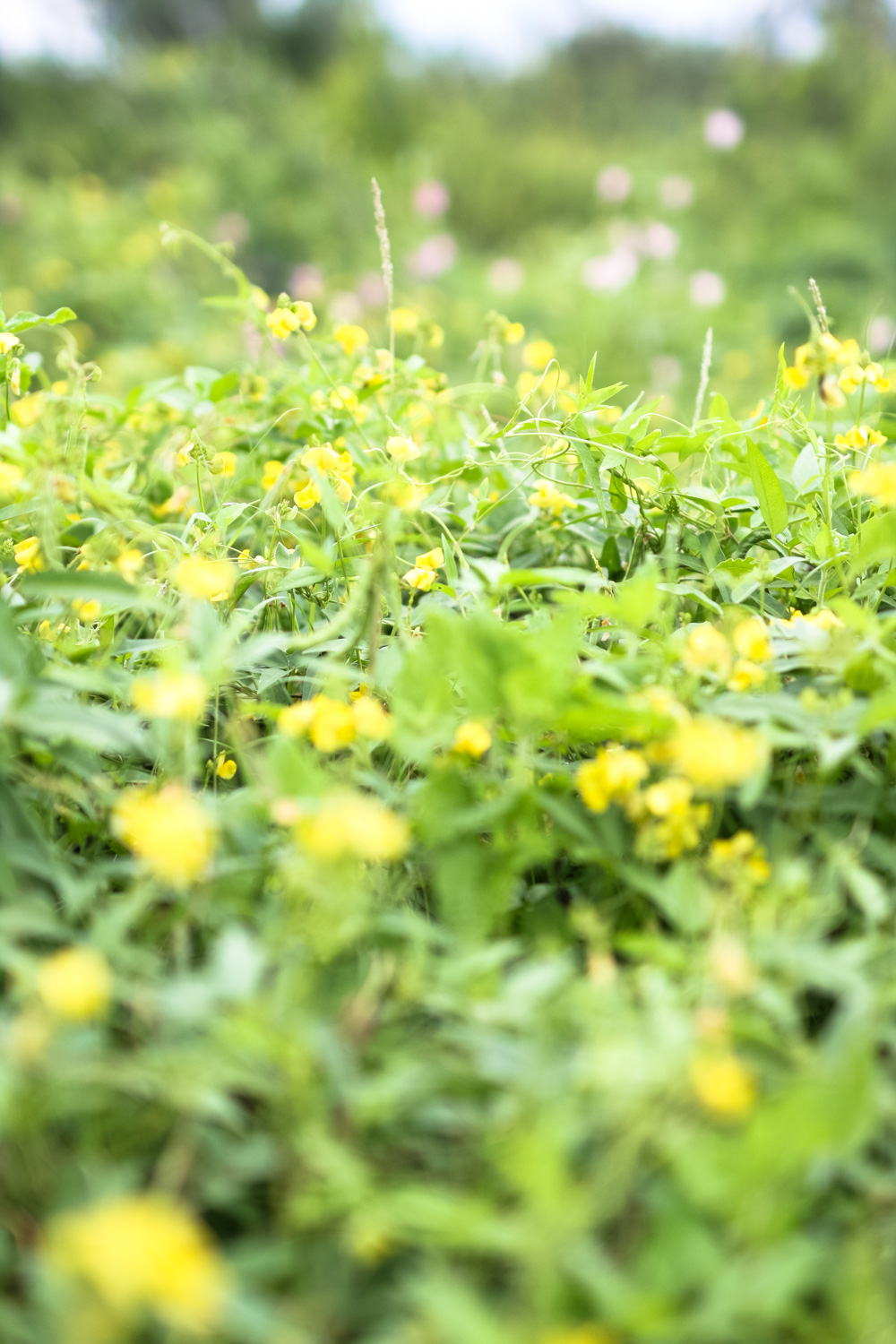 So many flowers, everywhere you looked. It was a beautiful scenery.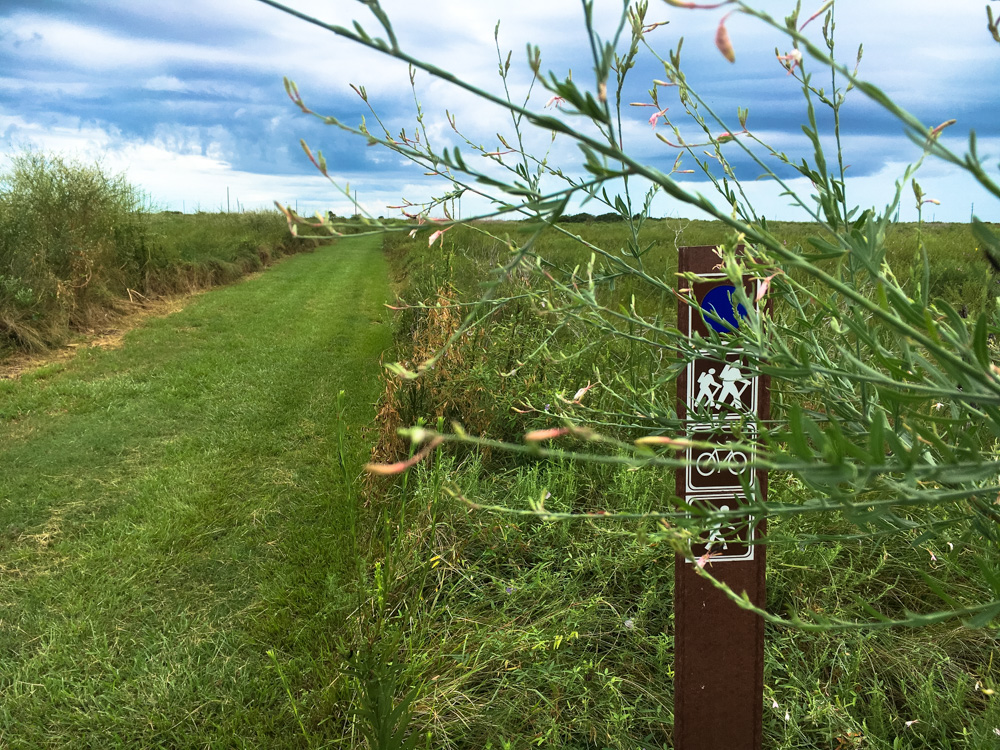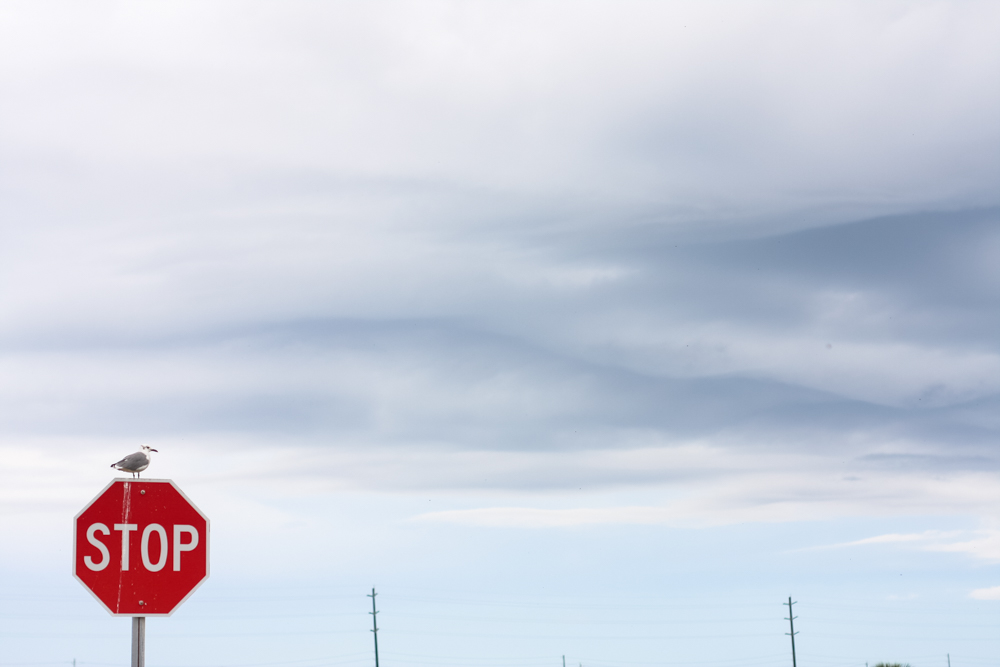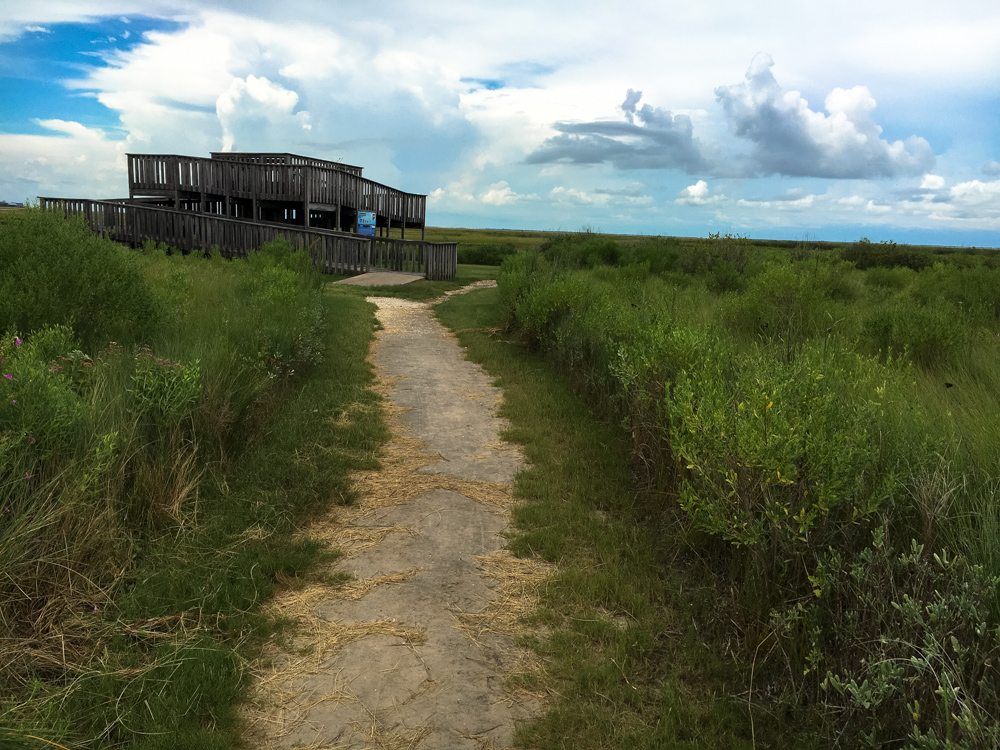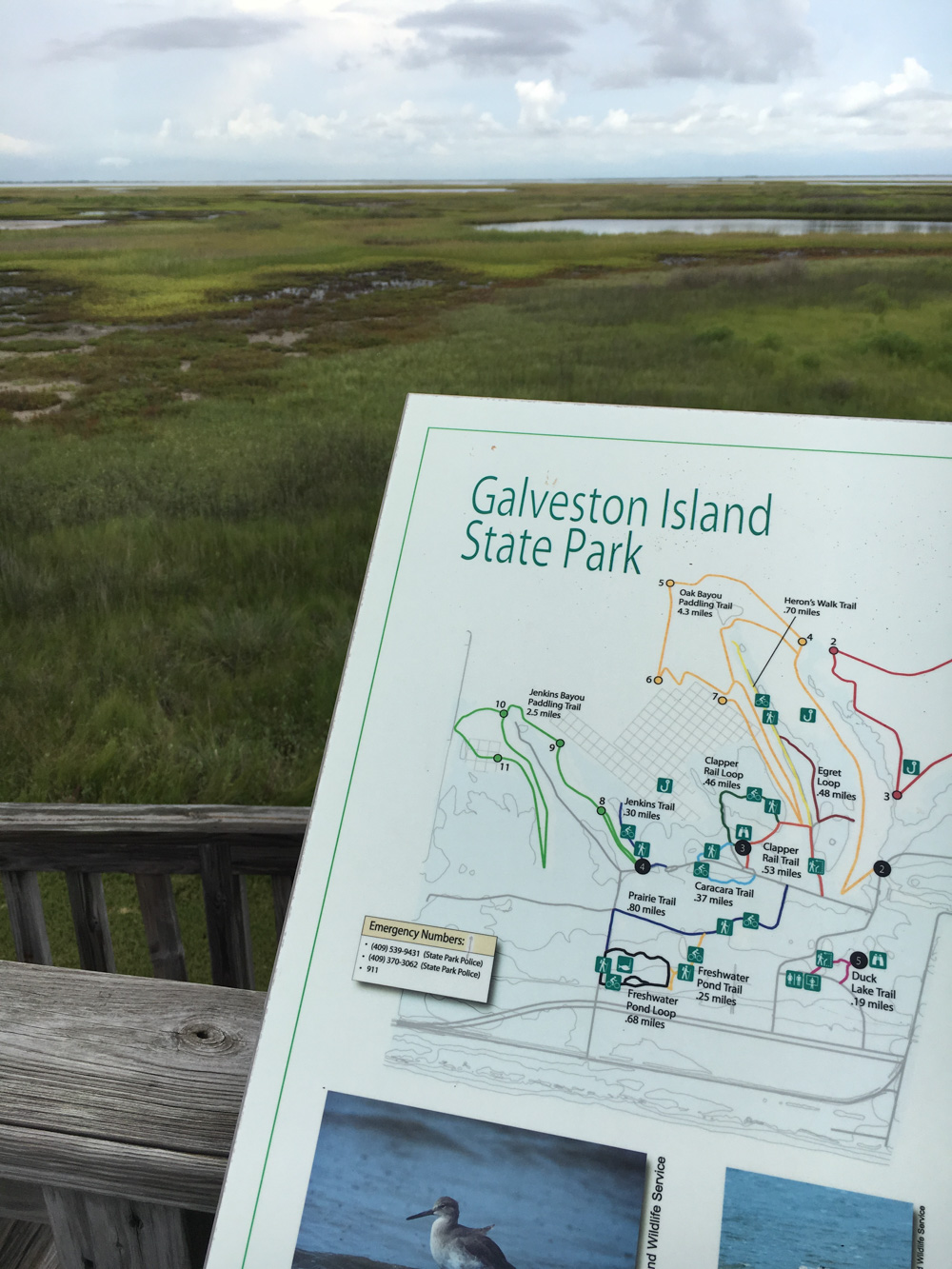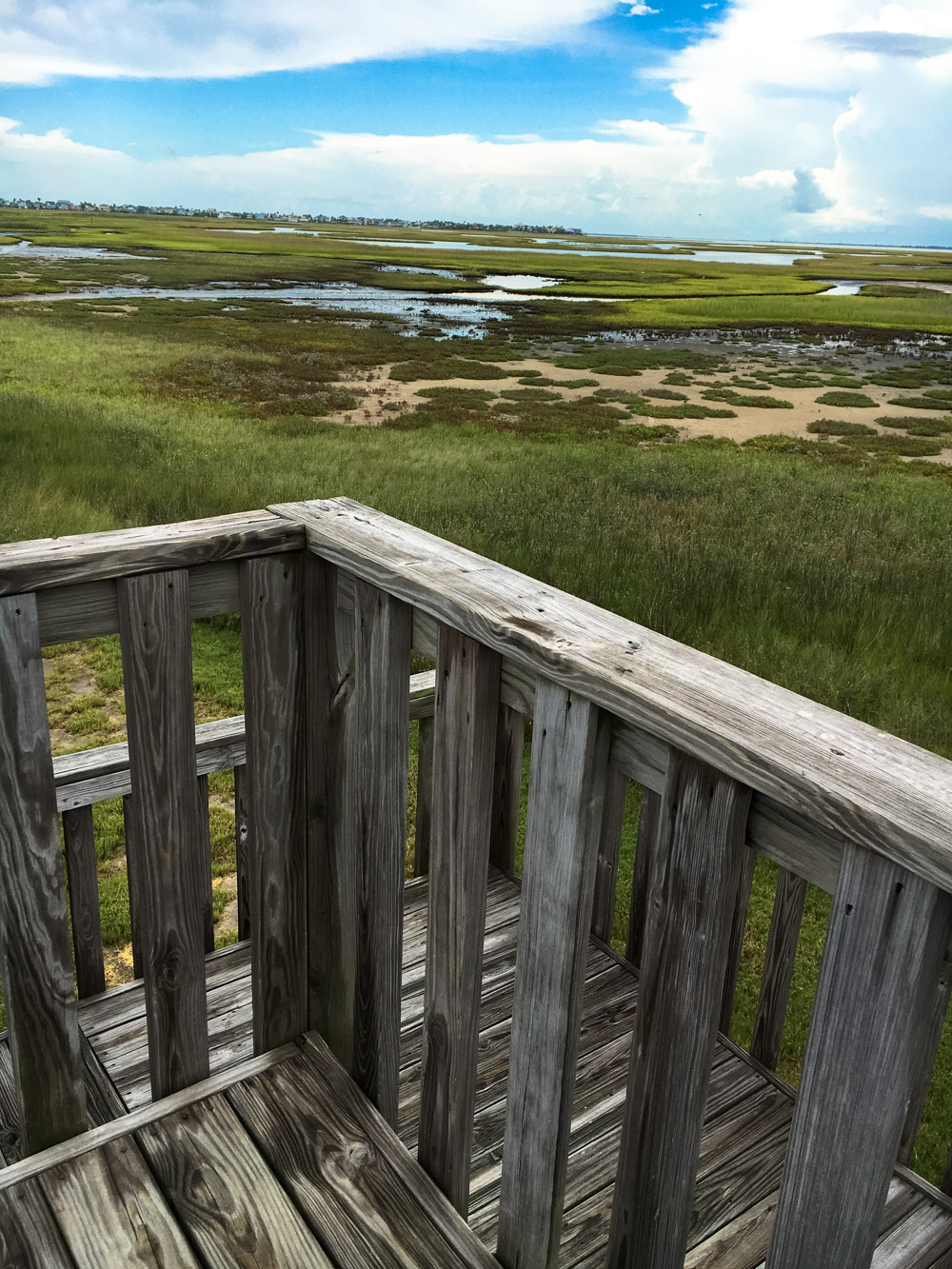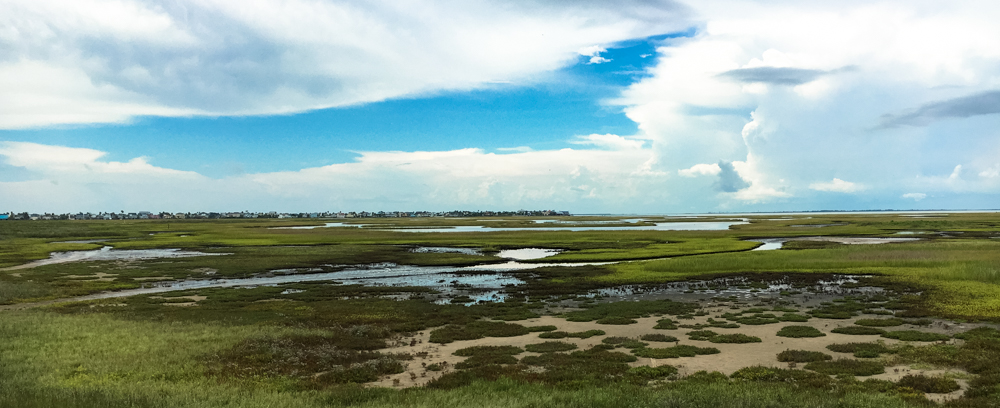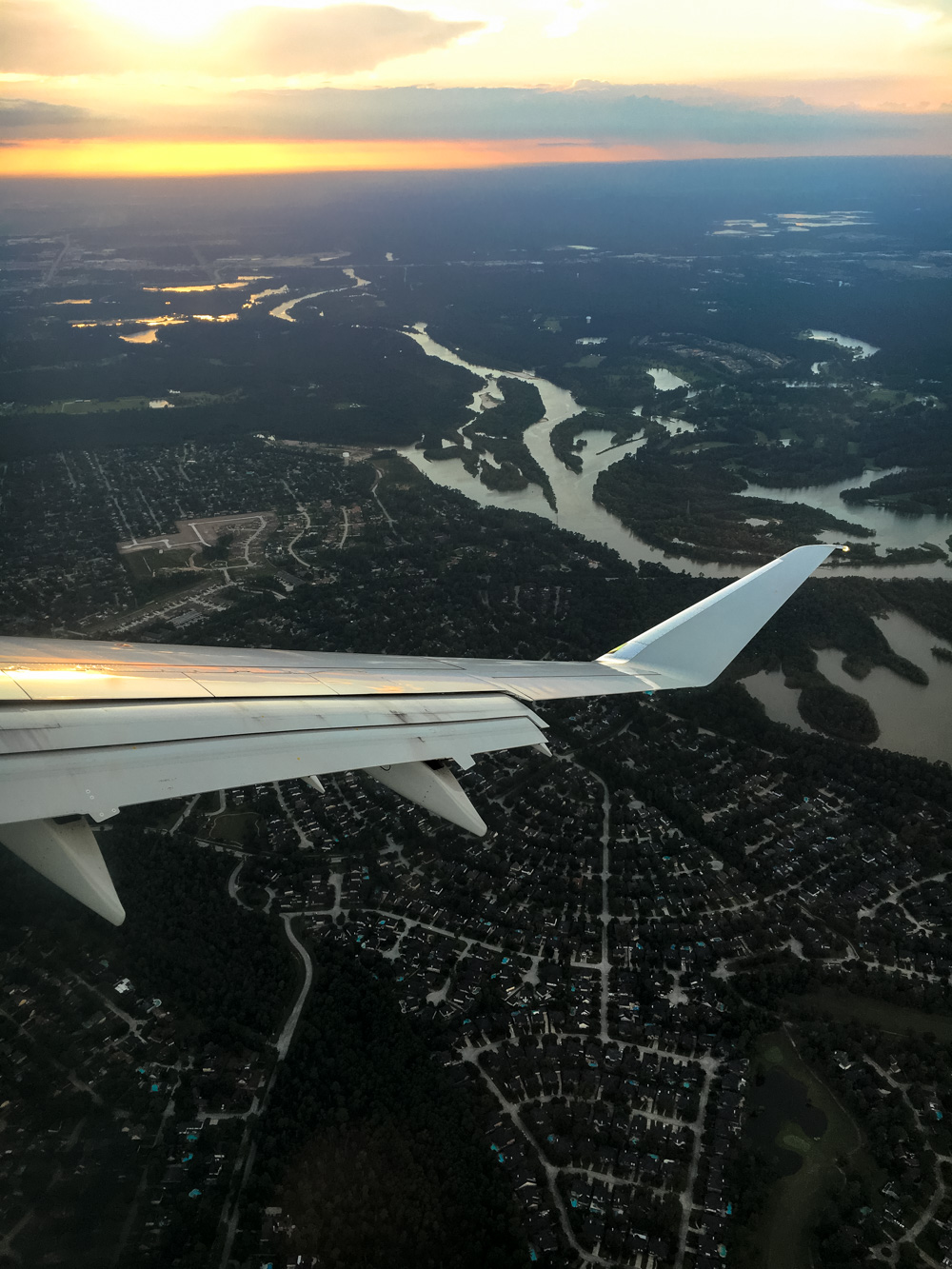 Goodbye, Texas! It was a lovely stay.
Also, photos of our trip to Austin  here.
https://jestcafe.com/wp-content/uploads/2016/10/Galvestone-39.jpg
1118
1000
Mila
https://jestcafe.com/wp-content/uploads/2017/08/Jest-Cafe-about-design.jpg
Mila
2016-10-28 11:27:17
2016-11-07 18:24:58
Galveston, Texas - A Charming Beach City