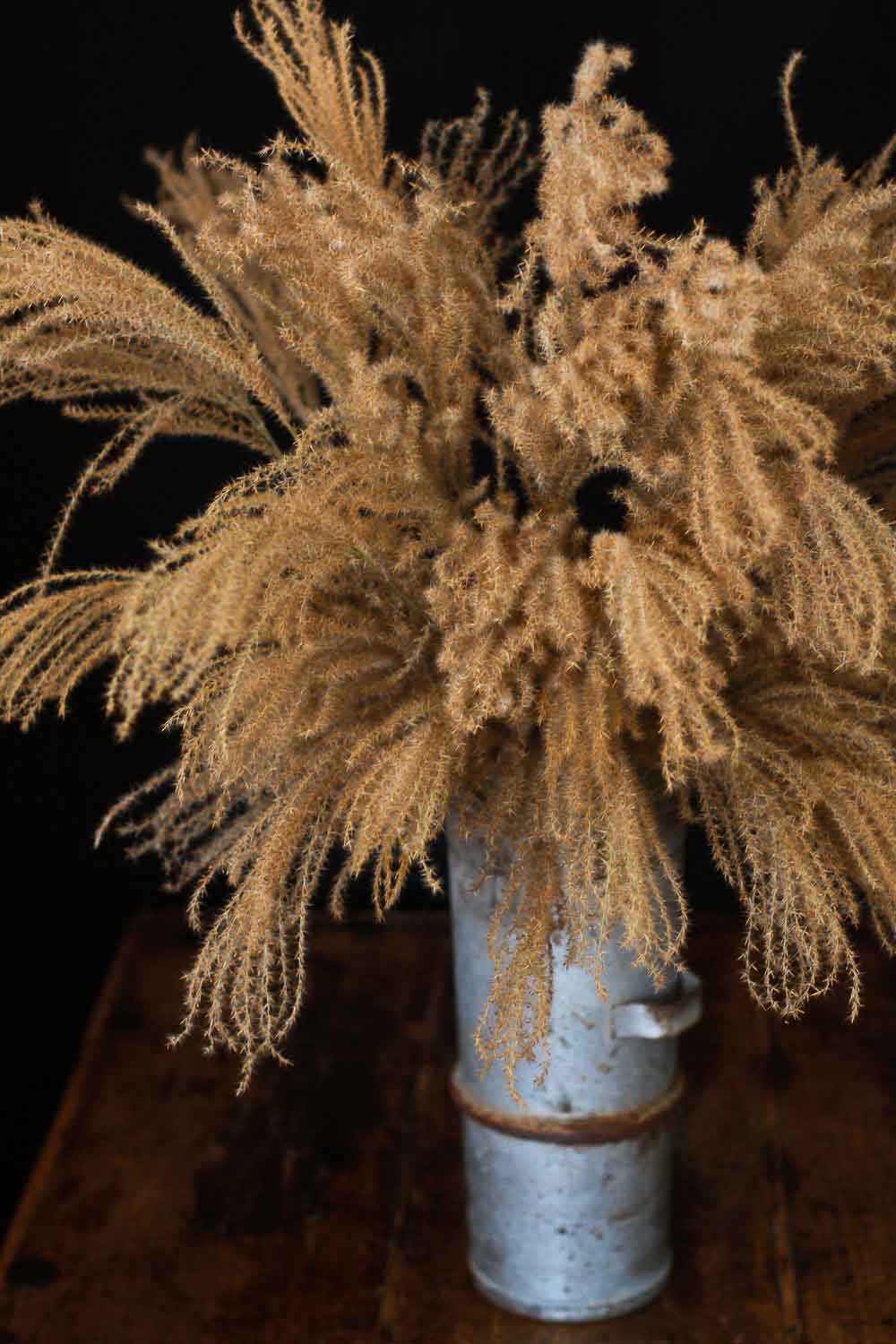 I think I did something illegal last week. I grabbed plant cutters, threw them in my car, and drove around LA to find tall grass to make a foraged arrangement.
I end up stopping at a public park to cut overgrown Miscanthus Sinensis. While at it, the possibility of doing something illegal came to mind. It went something like this: "Wait a minute Mila, you do NOT live in Chile anymore. Am I allowed to cut random greenery in public parks here, Los Angeles, CA, one of the most regulated cities in the world? A place that doesn't allow you to smoke, drink or swear in public spaces?" I wondered with the cutters on my right hand and a bunch of grass on my left one. I decided not to take the chance and run to my car with what I had cut already.
Once in my car, I realized that I didn't have enough greenery to make an arrangement and how sad it was to cut greenery that remained unused in the end. I braved up and went out of my car to cut some more. From my point of view, the Miscanthus Sinensis bushes needed trimming anyway. They had grown two feet into the street, so the city was OBVIOUSLY not doing its job of keeping us safe, so I did. Although, the question remains, is it illegal to cut small amounts of greenery in public spaces? Greenery that needs cutting anyway? I am yet to have an answer, and I am afraid to Google it.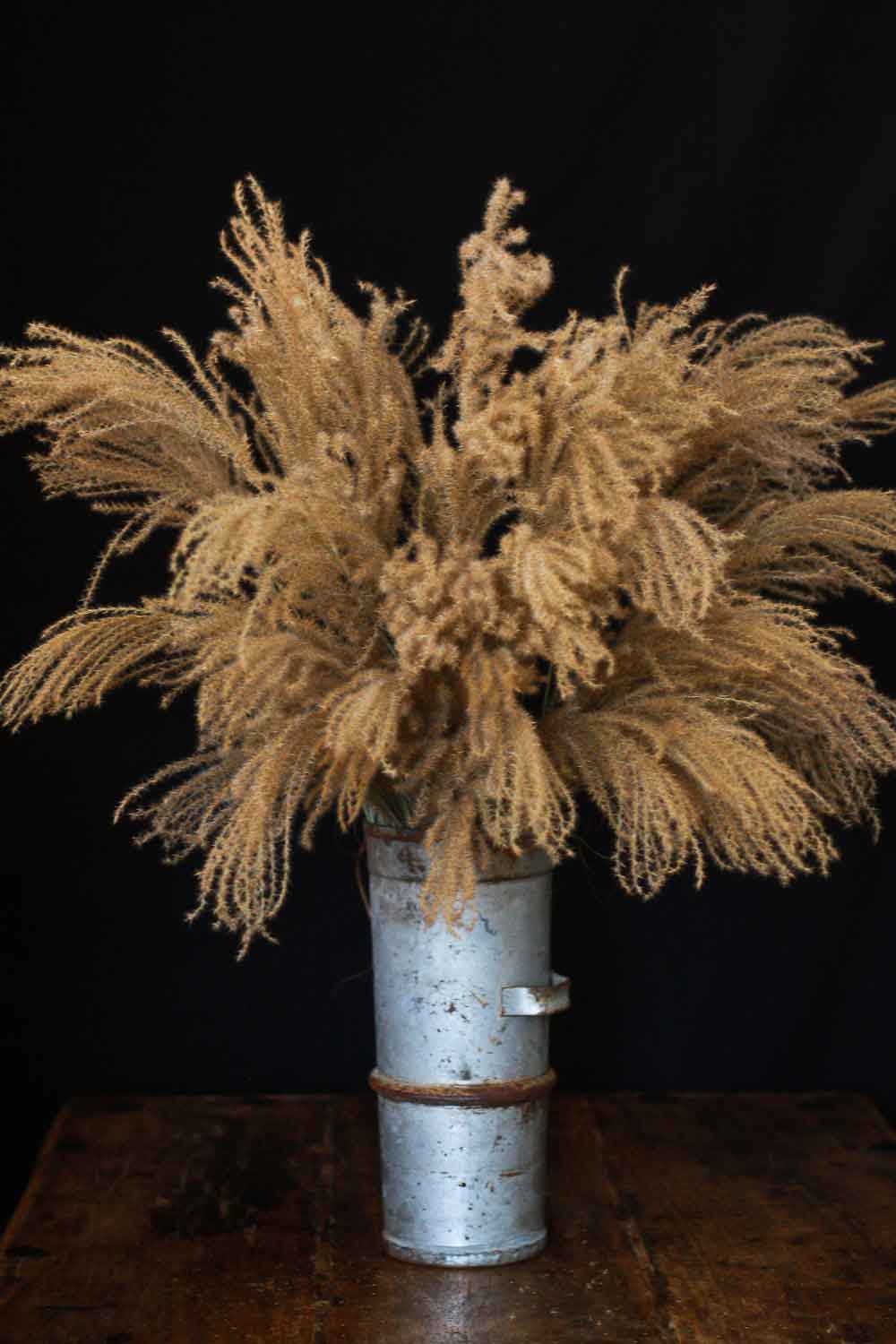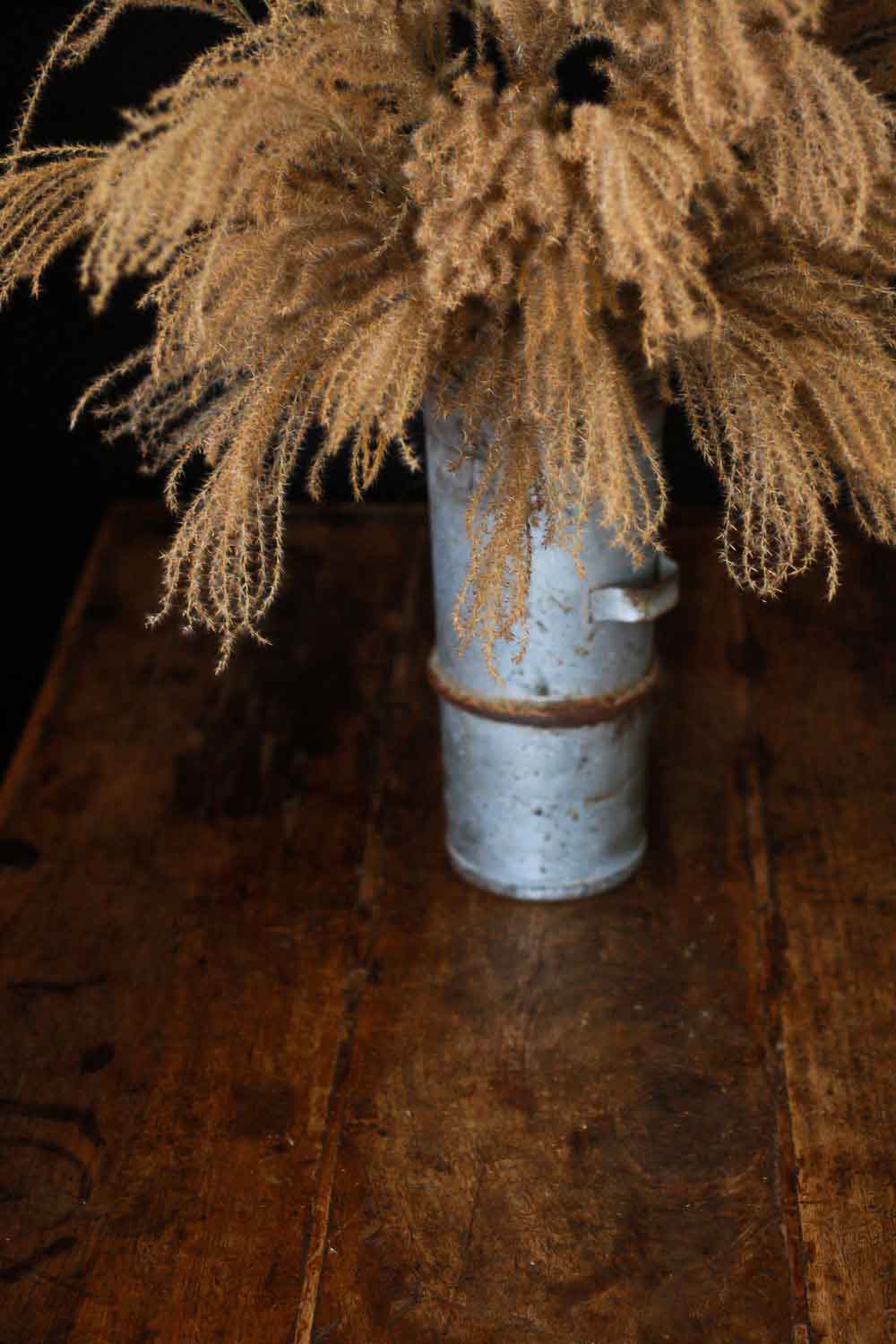 So, before you make a foraged arrangement, learn your rights and the laws of your city. Of course, it is a lot more convenient if you live near the countryside and don't have to worry about breaking the law when beautifying your home!! In any case, the result is gorgeous, isn't?
The vase I used is a vintage vase used for pressing cheese. I got it at the Rose Bowl last month. As I mentioned before, the greenery is Miscanthus Sinensis. It took the Miscanthus two days to flower and expand. In the beginning, their shape was not as full and happy as shown in the photos.
Let's take a look at more images: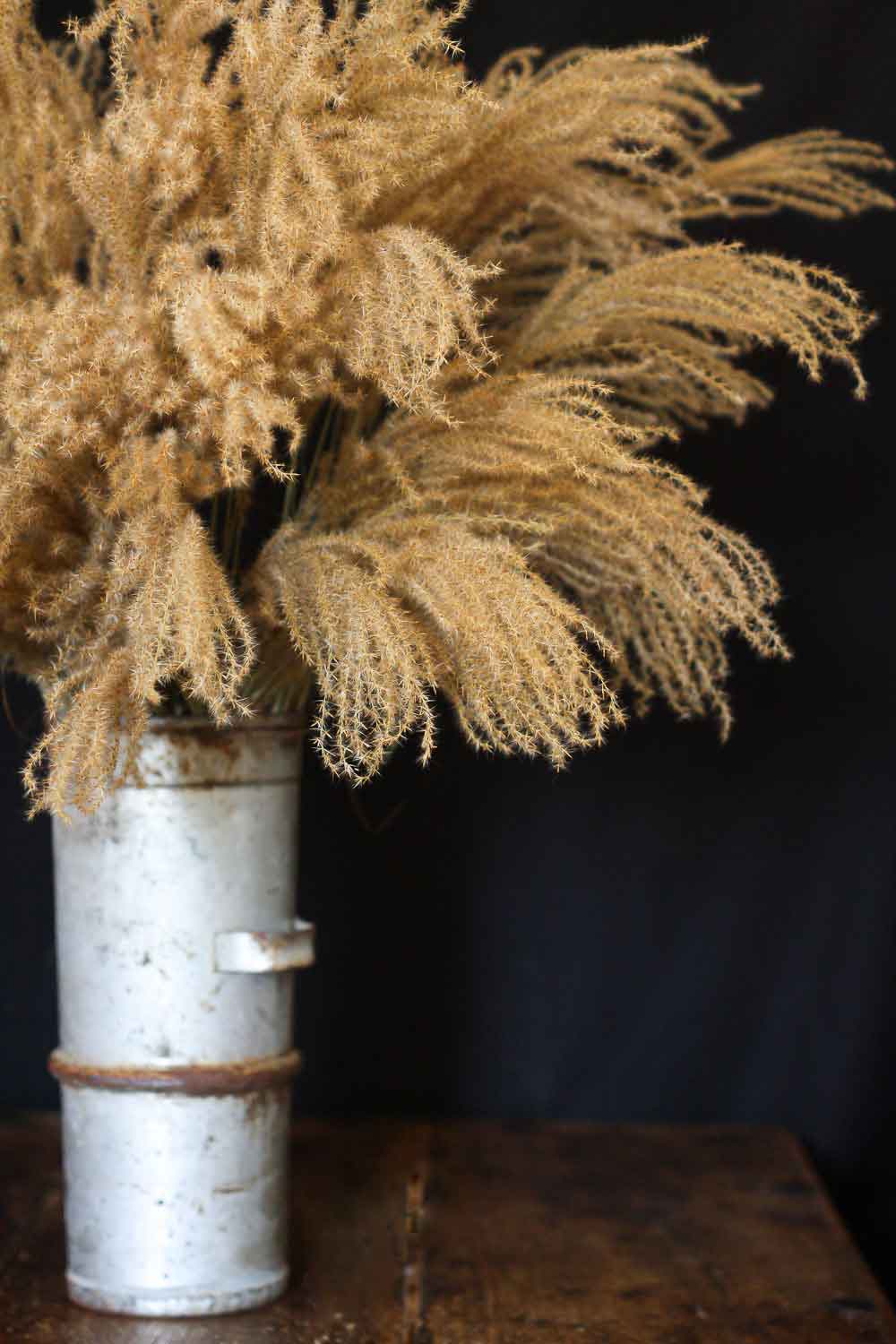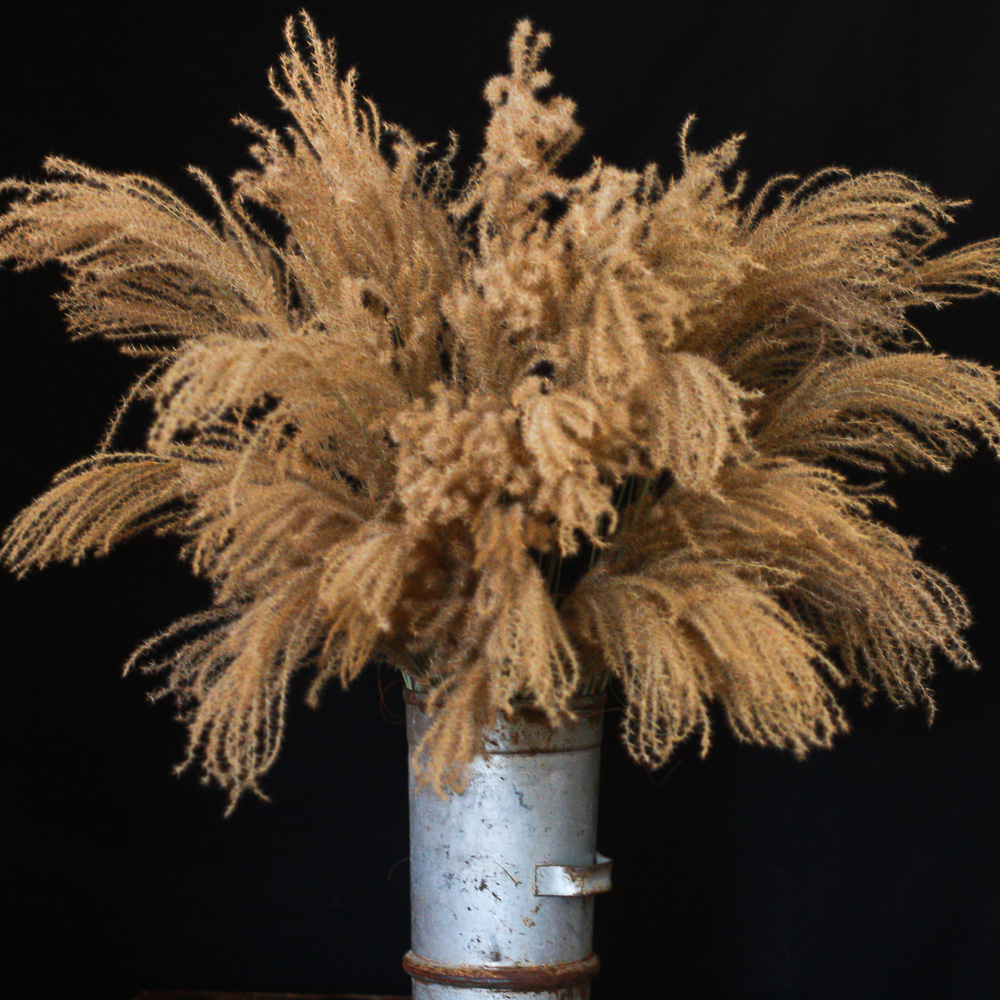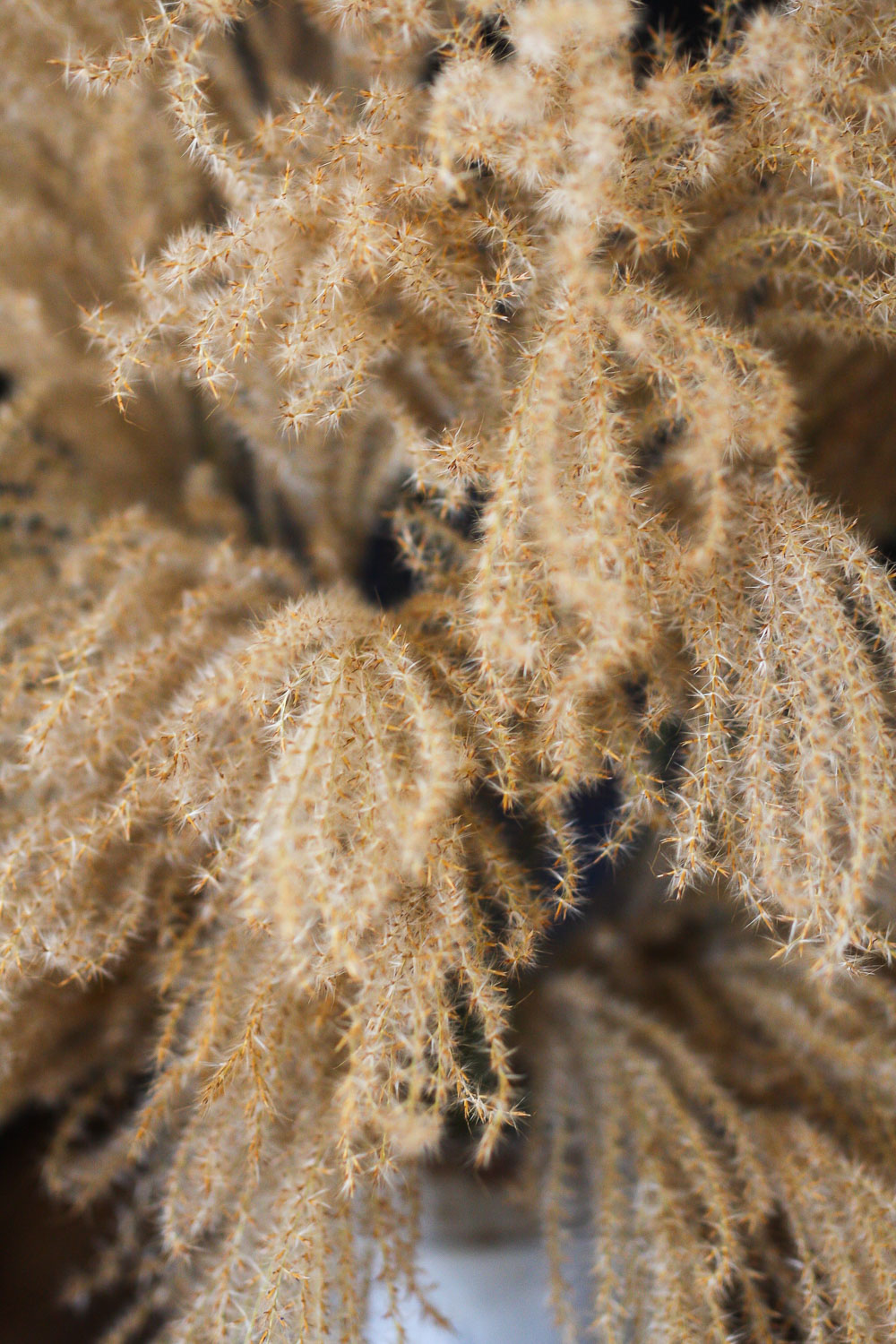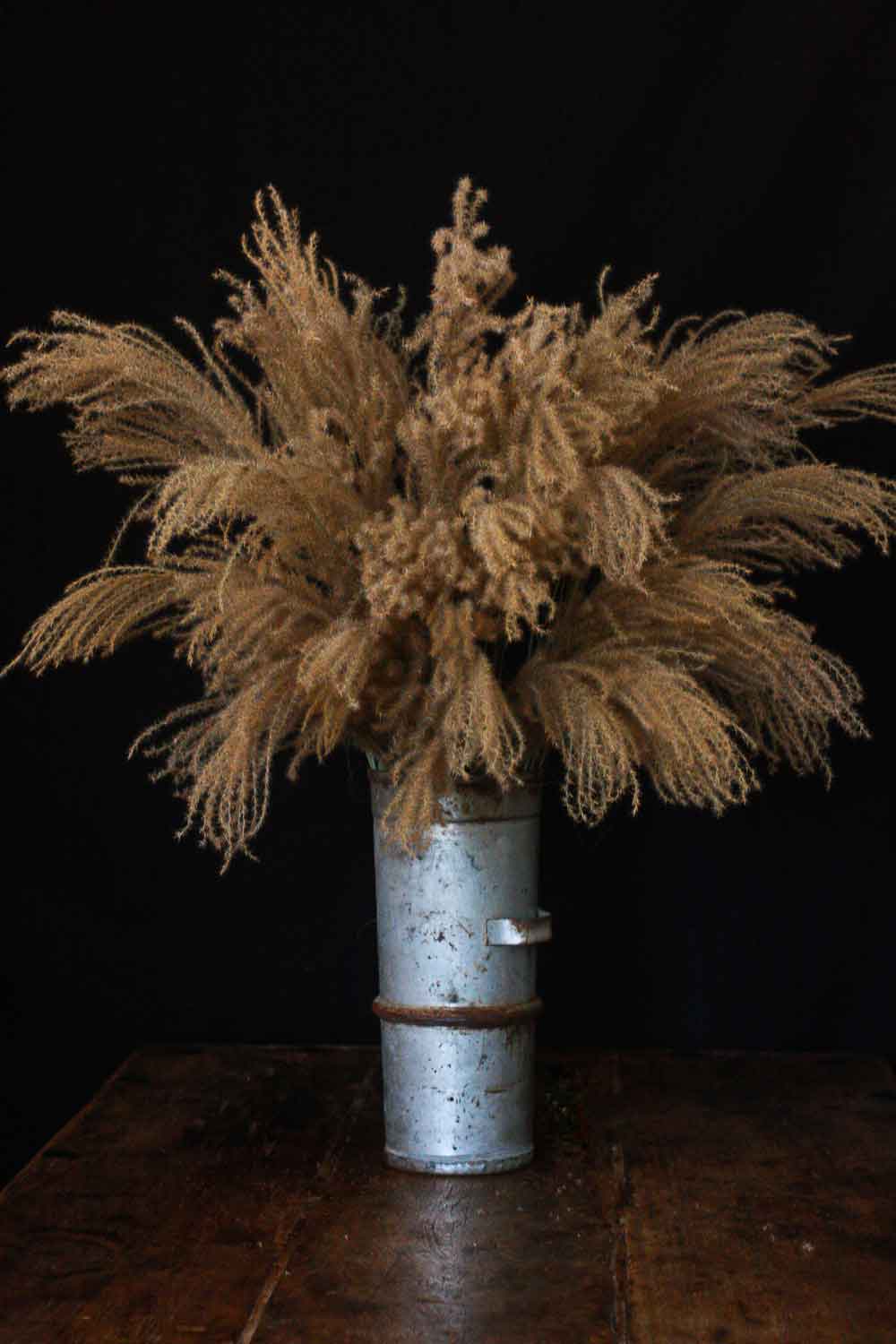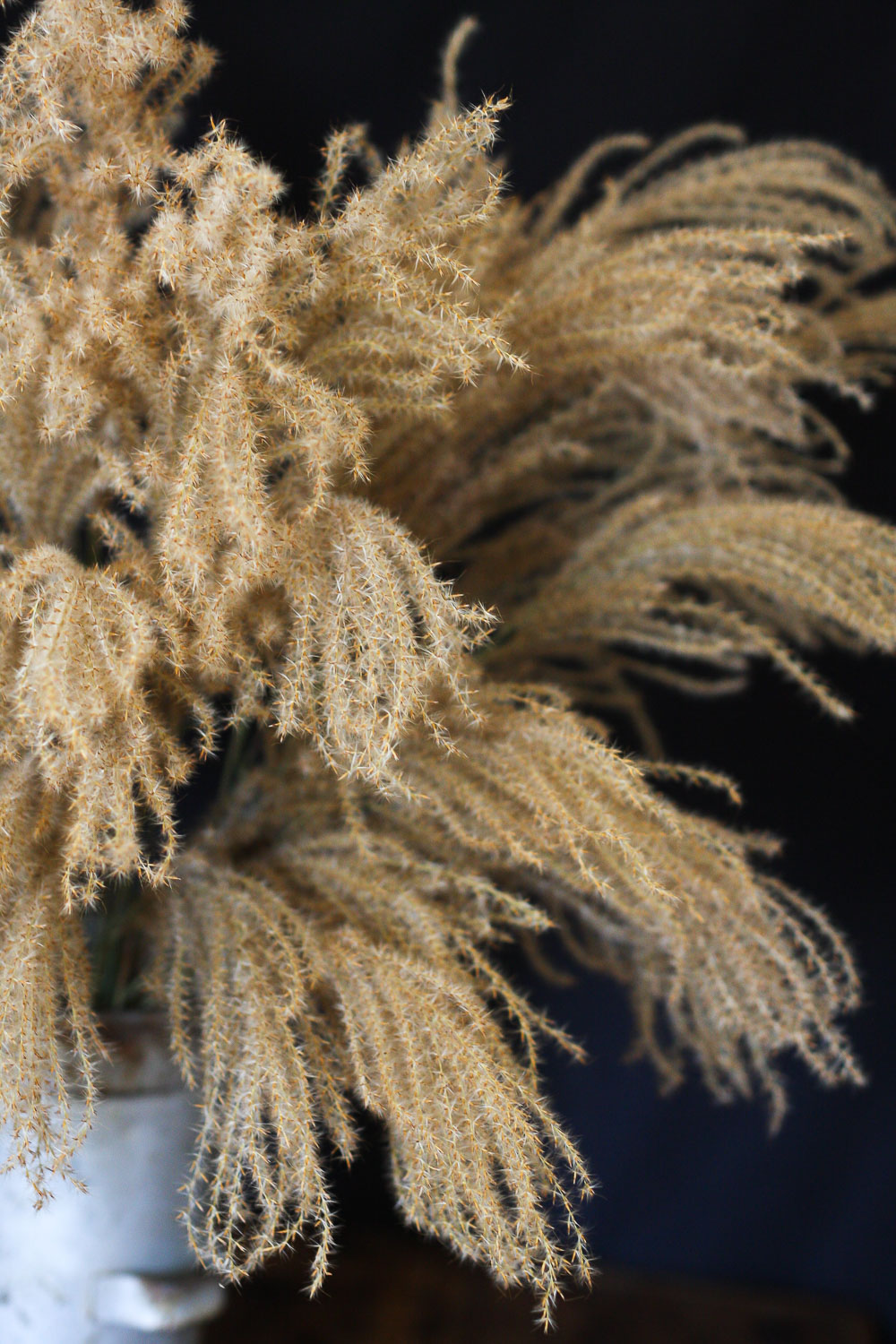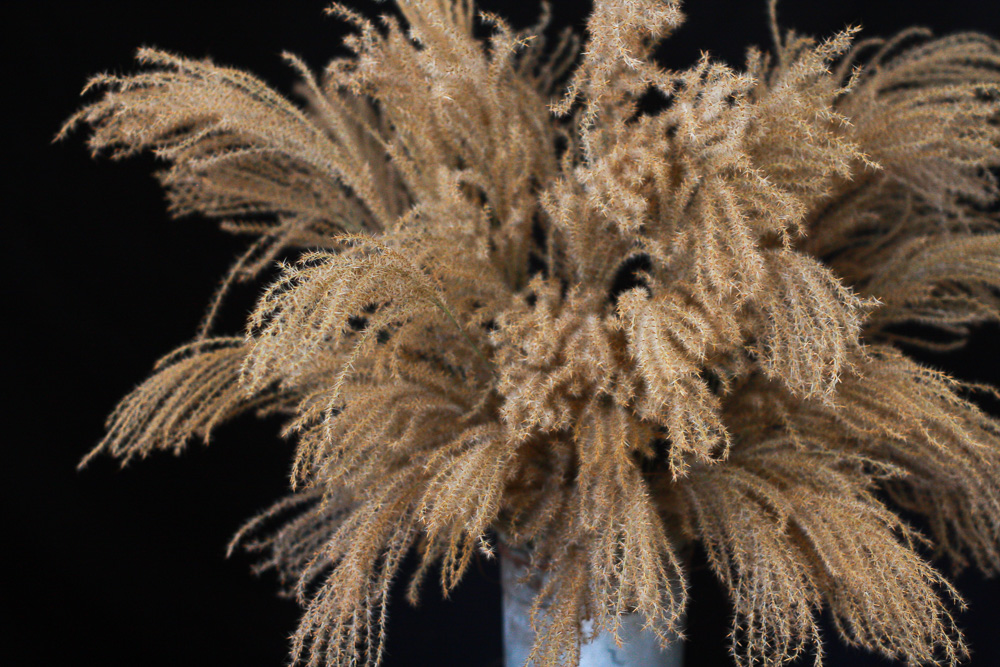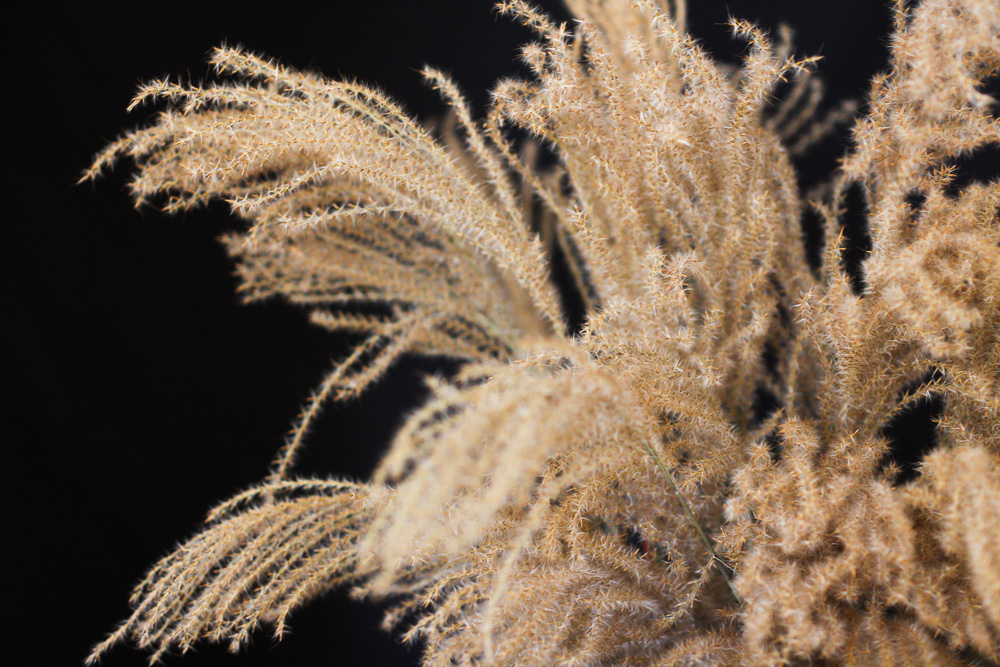 How easy, simple and cute! Isn't?
So that is my post for today. Giving you small ideas to beautify your life for close to no money (although a lot of danger). It is not often that I see grass used as flower arrangements, and I liked the result, don't you?
If you enjoyed this post and if you are the kind of person that wakes up in the morning happier when looking at a flower arrangement, you might like the following posts:  how to make a romantic flower arrangement, a visit to the Flower Market in DTLA, and a flower arrangement workshop.
Have a great week!
https://jestcafe.com/wp-content/uploads/2017/08/Foraged-arrangement-2.jpg
1500
1000
Mila
https://jestcafe.com/wp-content/uploads/2017/08/Jest-Cafe-about-design.jpg
Mila
2017-08-17 03:34:30
2017-08-16 21:53:00
Foraged Arrangement