Most bloggers who give tips on how to style bookshelves don't take into account that some of us actually read!
Tips for great looking bookshelves usually want you to leave tons of space for the eye to rest and art pieces to shine, but I have a lot of books and can't possibly leave that much open space without having to throw away hundreds of books.
I think some of the shelves that you see out there are more IG ready than practical. Good news is that it is possible to have a nice looking bookshelf without compromising your library or having it look cluttered.
Here are 7 simple steps that will help you crete an eye-catching bookshelf: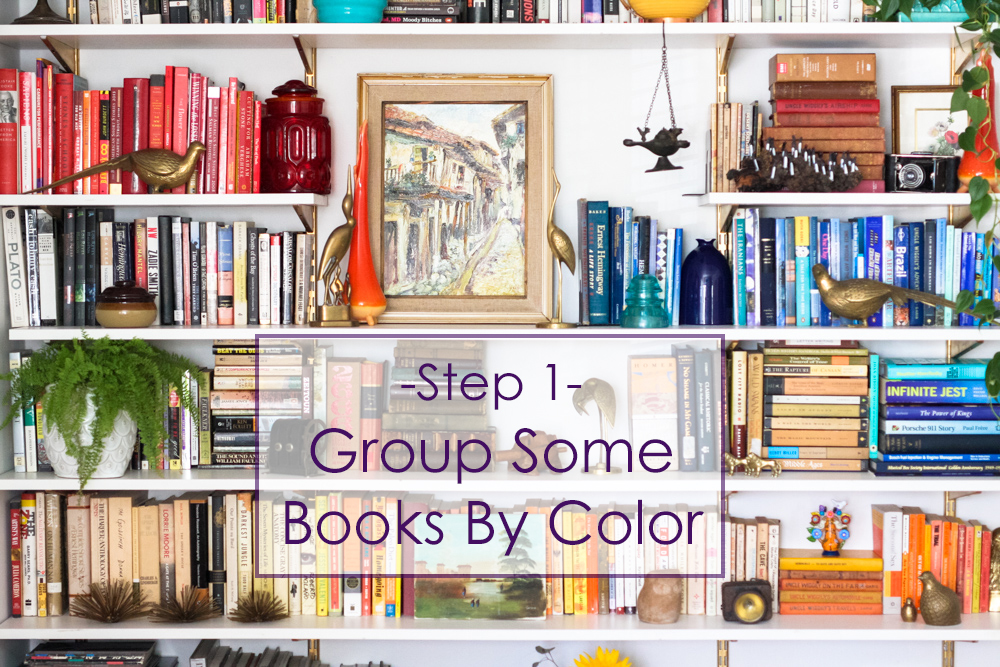 1) Group some books by color – You might not want to color coordinate all your books, but you could benefit from grouping some books by color. In the bookshelf above, for example, orange, red and blue books have been placed together while the other books are mix-matched. This gives the eye some focal points without making your books look too staged.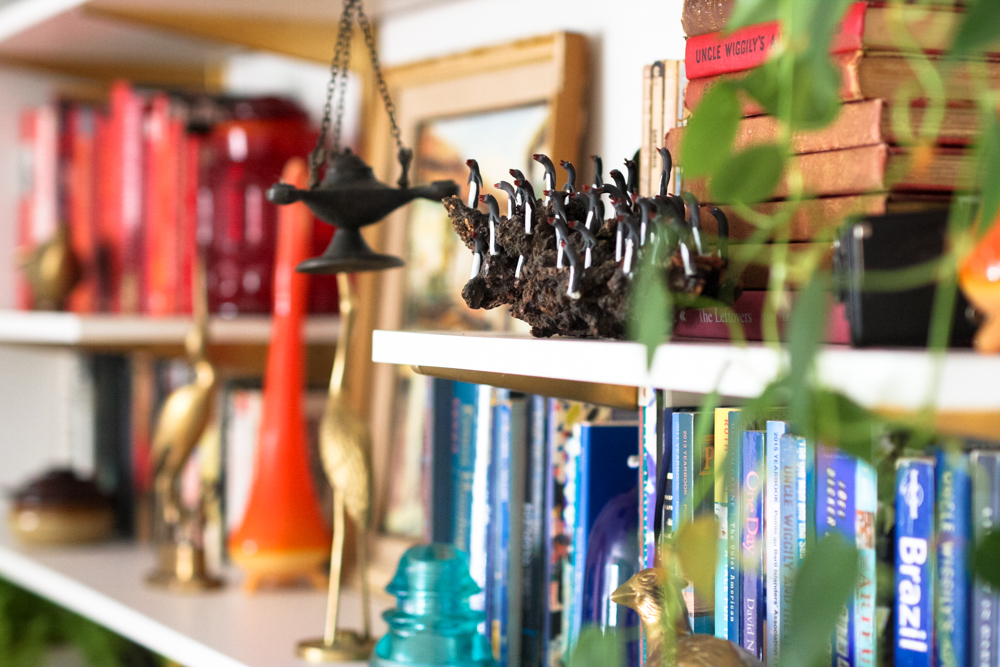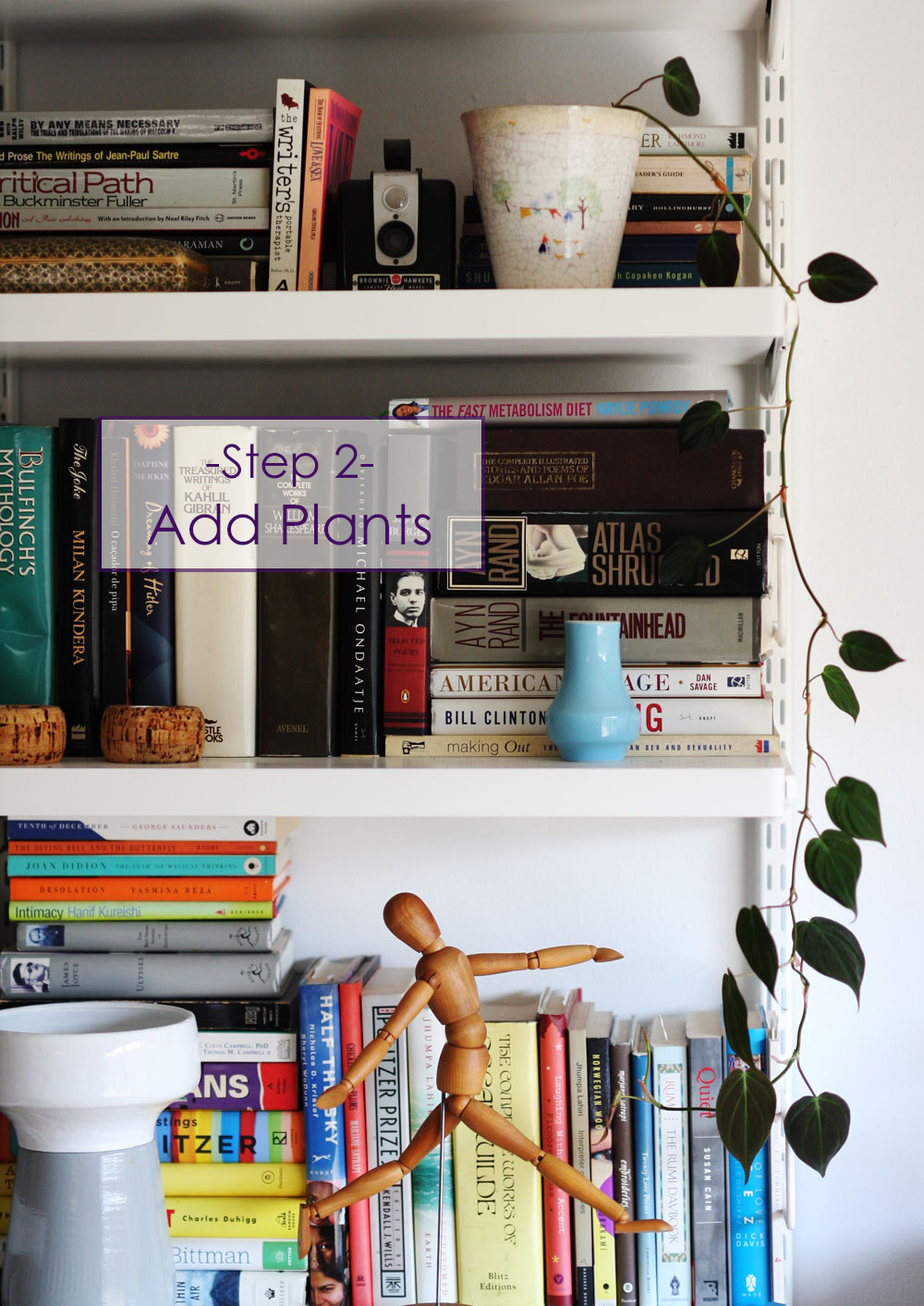 2) Add plants – Plants add color and an organic look to wherever you place them. Of course, by now you know how much I love plants. They make any space look better, and this includes a bookshelf that runs the risk of looking predictable. Ideally, you would have a hanging plant that can work as a green waterfall eye catcher  [TREND ALERT: a new hashtag has been born: #waterfalleyecatcher]. Look at the photo above, for example, that simple and thin plant brings the bookshelf to life.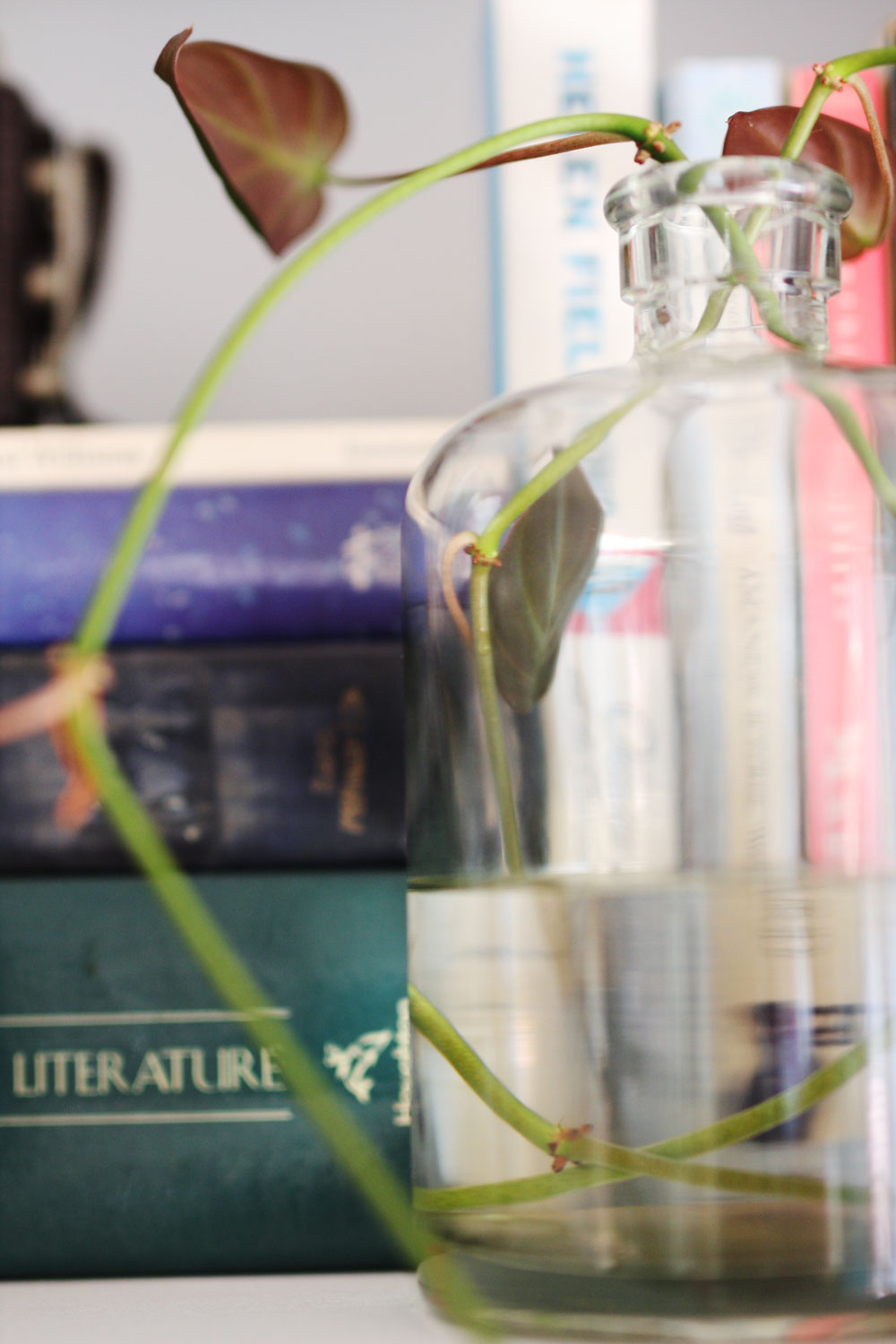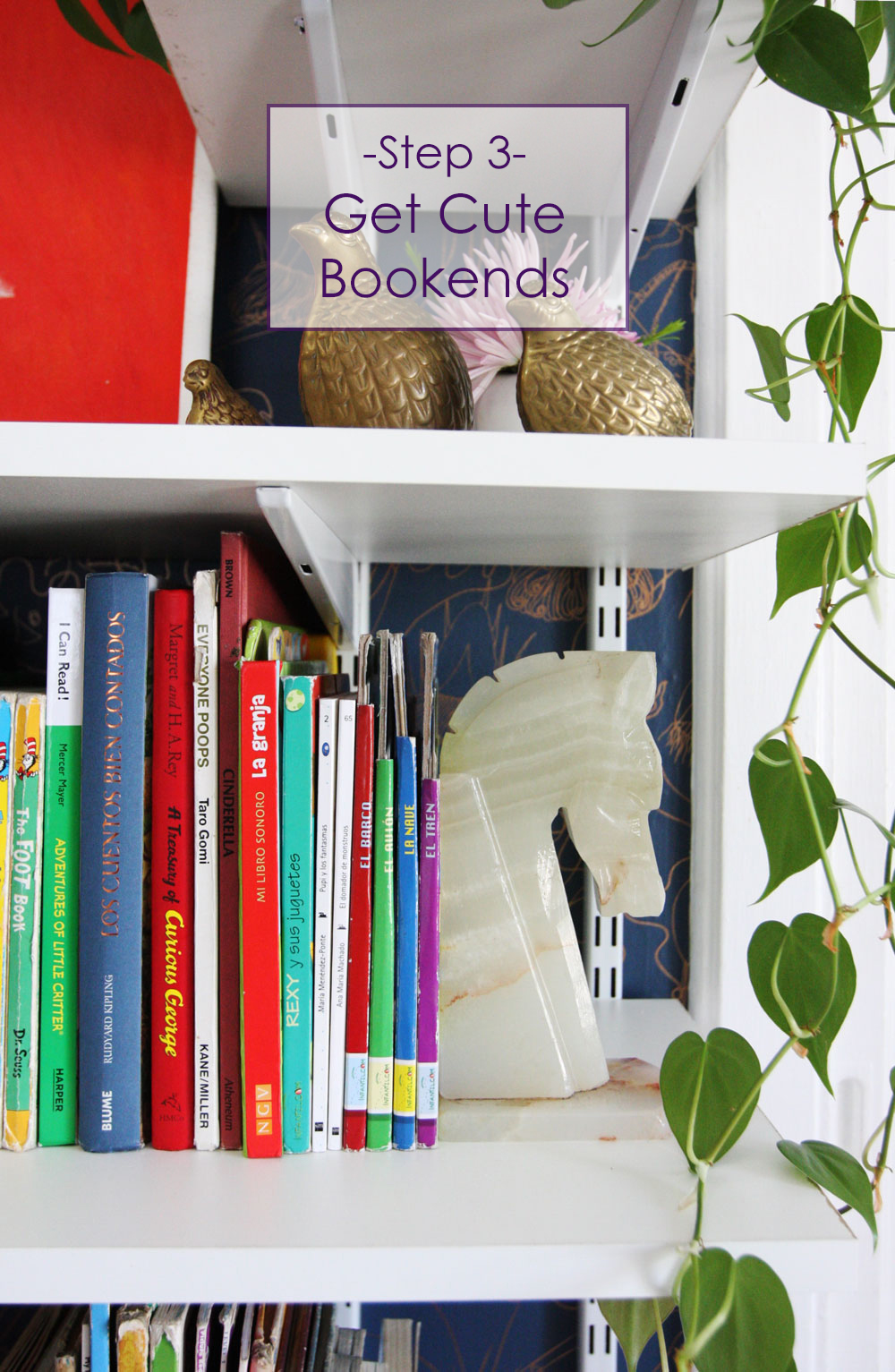 3) Get cute bookends – I have been collecting bookends for a long time. I get them at estate sales or thrift stores. There are so many beautiful options available for cheap! Any bookshelf needs bookends so why not get cute ones? Keep an eye for them on your next trip to a vintage filled store.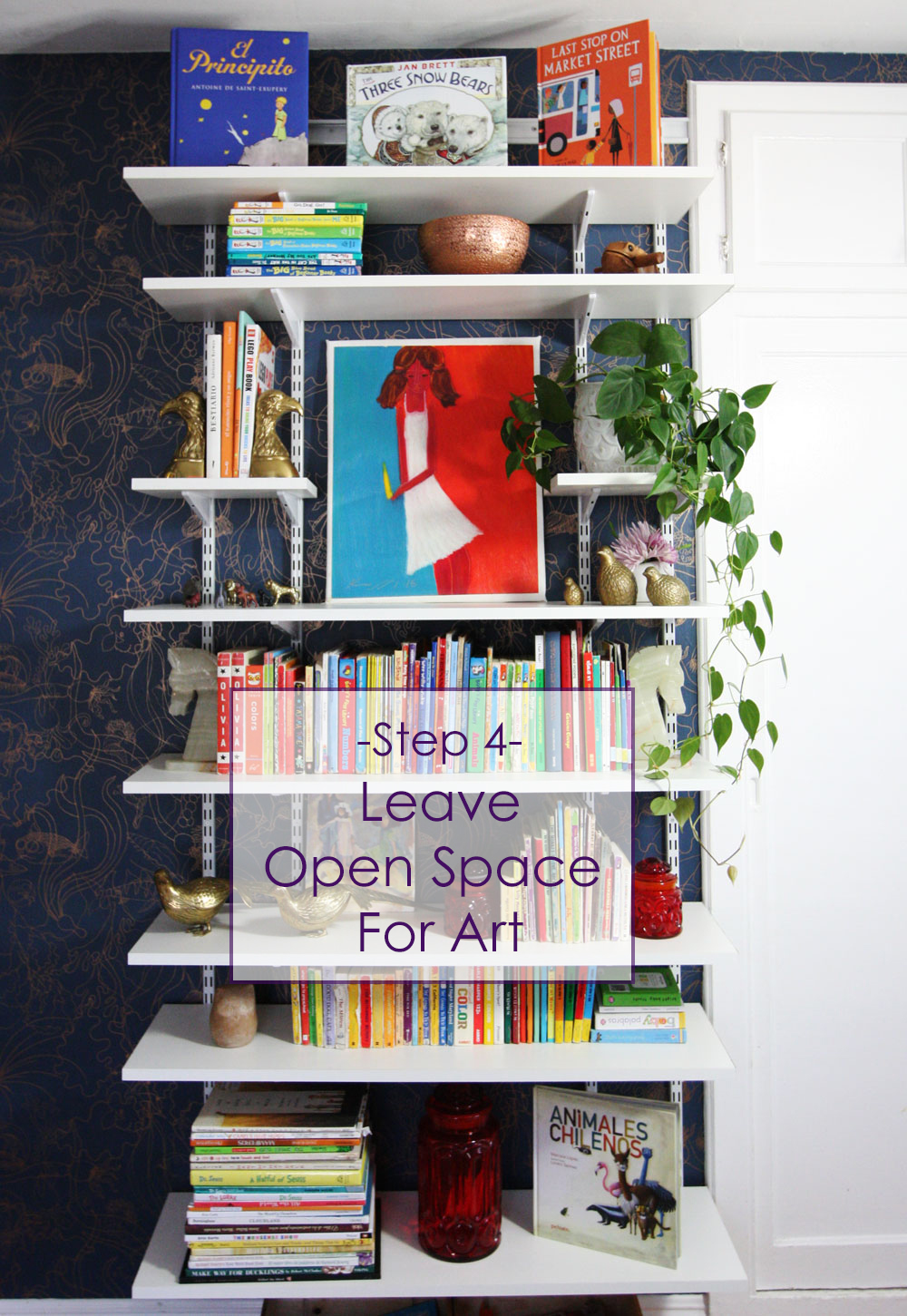 4) Leave open space for art – This is more of a personal preference but I like when bookshelves have an open space for art or larger vintage pieces. It helps to calm down the cluttered look that many books place together can create. This space doesn't have to be in the middle of the bookshelf but anywhere you see it fit.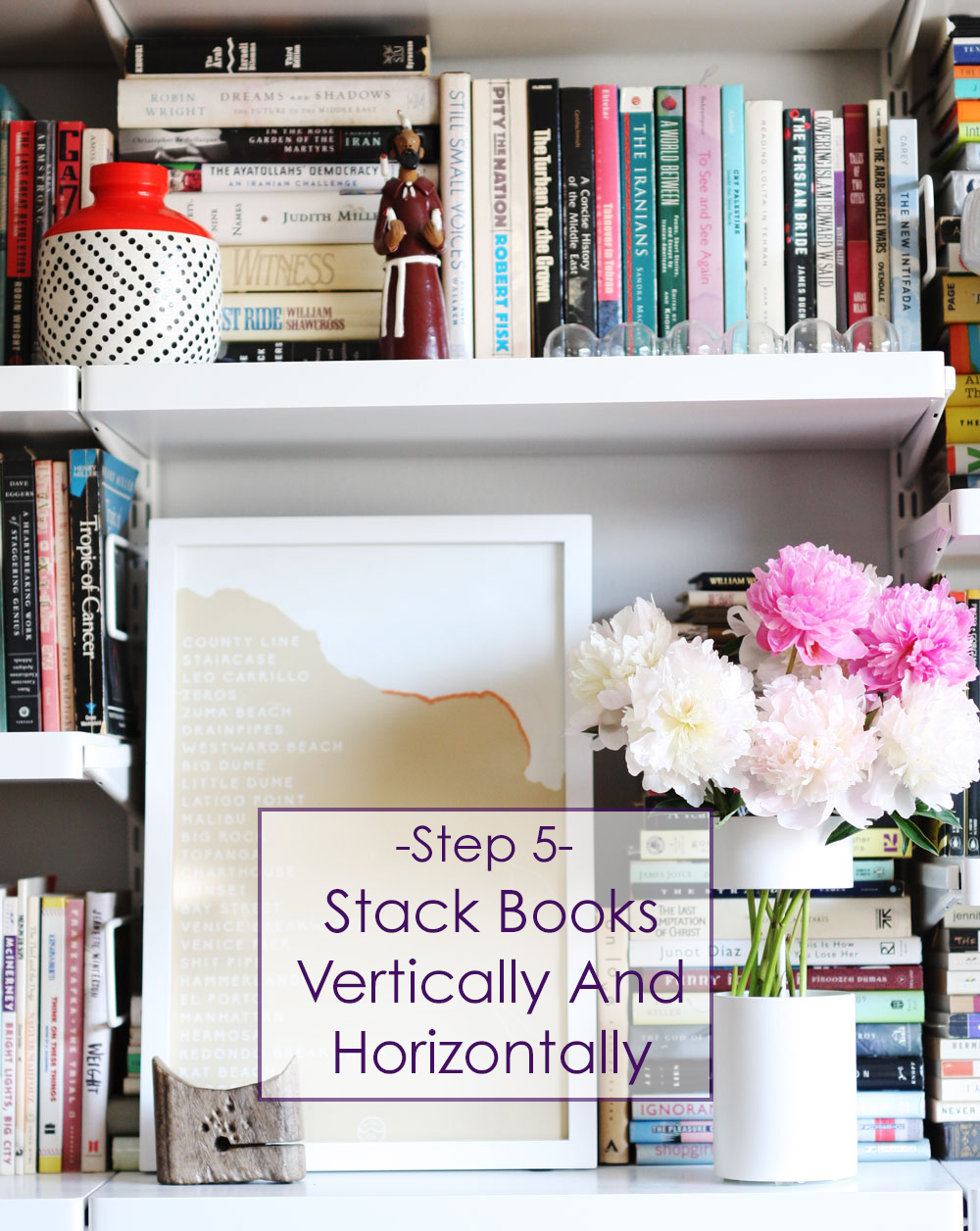 5) Stack books vertically and horizontally – I like to have some books placed horizontally in between the vertical books for practical and non-practical reasons. The practical reason is that it helps keeping the vertical books in place, the non-practical reason is that they look good, obviously. It is an easy way of adding new lines to the bookshelf.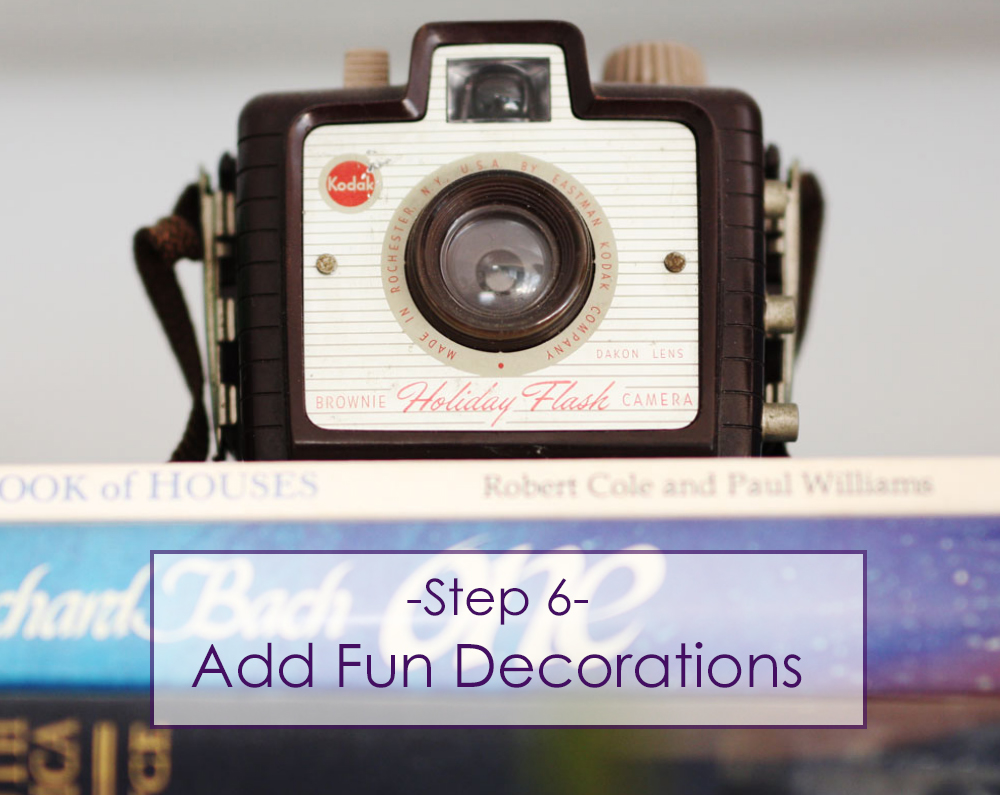 6) Add fun decorations – You need to decorate your bookshelf with cute ornaments. You can add small pieces of art in front of the books, or beautiful vintage finds, anything that looks good and fun.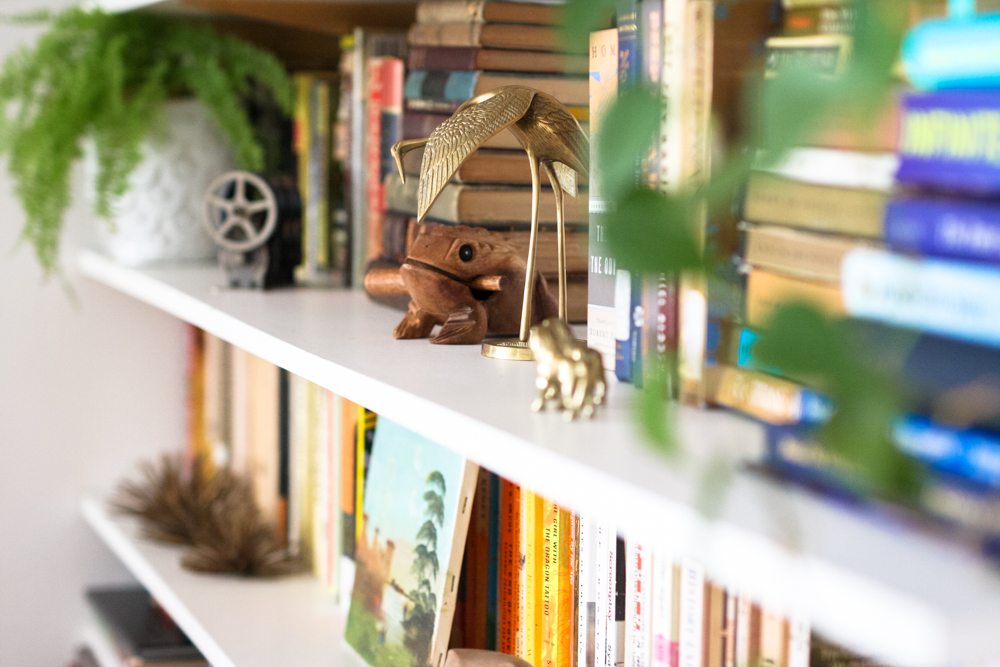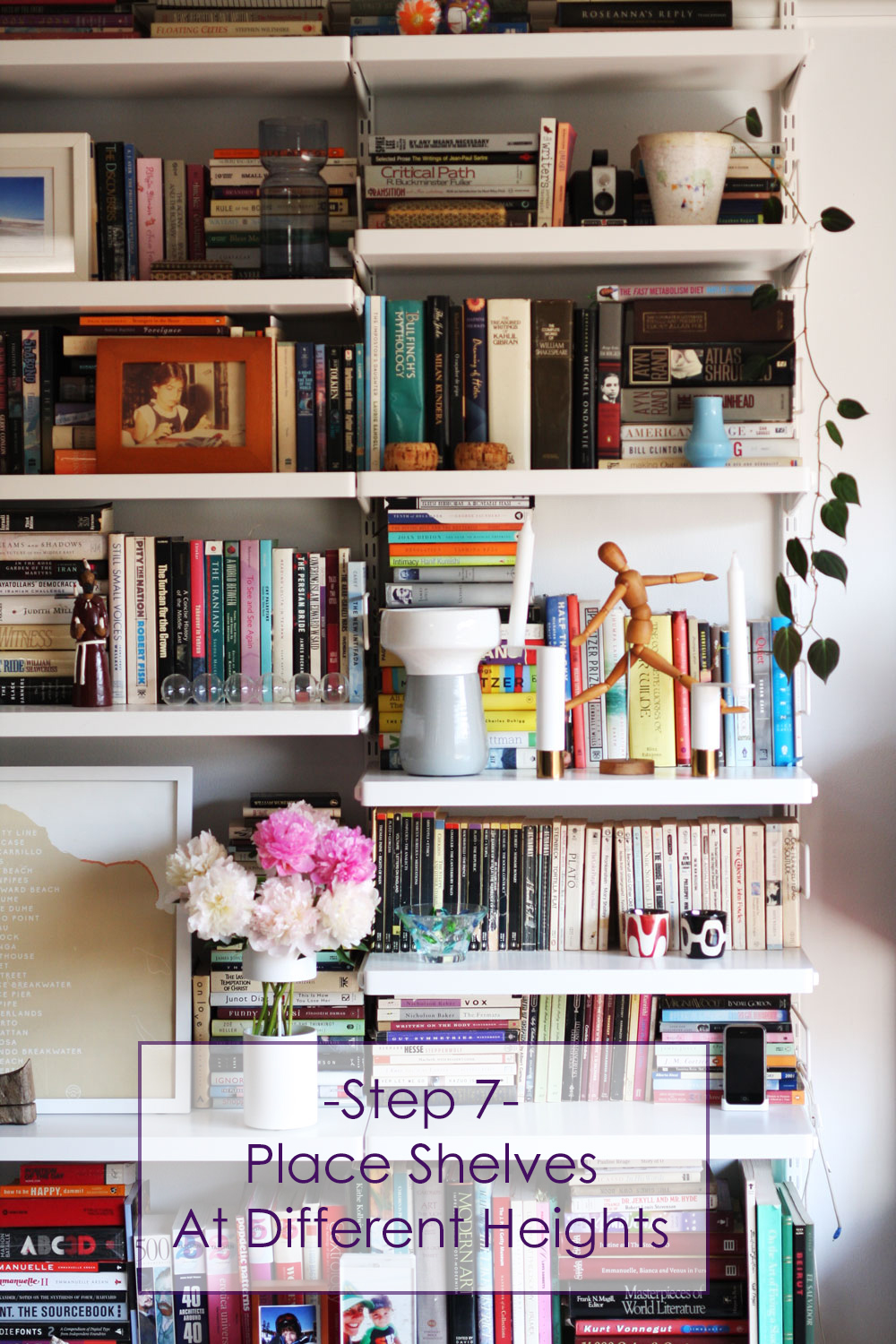 7) Place shelves at different heights – I like to have the higher books at the bottom of the shelf, while the smaller books go on the top shelves, that is why my bottom shelves are generally higher than my top shelves. I also like the idea of having different random heights for the shelves, like in the bookshelf above from my friend Yassi, who is my bookshelf guru.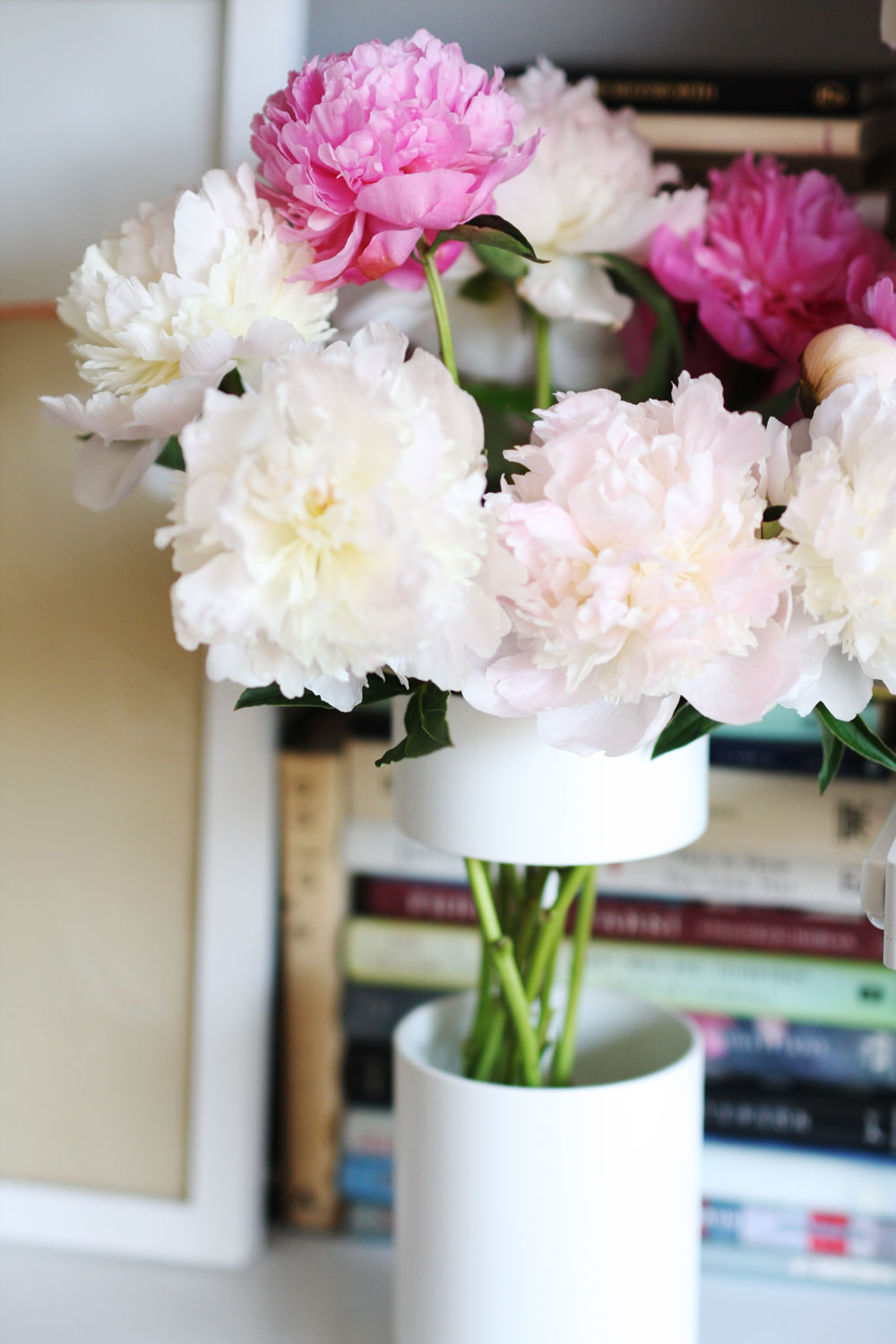 You don't have to follow all 7 steps for perfect bookshelves, but some of these steps might give you ideas of what to do to improve the bookshelves you already have. It is not that hard to make them look good, actually. Sometimes it just needs rearranging, that is all.
Hope you like all or some of these tips! Have a wonderful day!
https://jestcafe.com/wp-content/uploads/2016/06/jestcafe.com-bookshelves33.jpg
1256
1000
Mila
https://jestcafe.com/wp-content/uploads/2017/08/Jest-Cafe-about-design.jpg
Mila
2017-02-21 09:34:55
2017-02-26 07:49:54
7 Steps To Eye-Catching Bookshelves