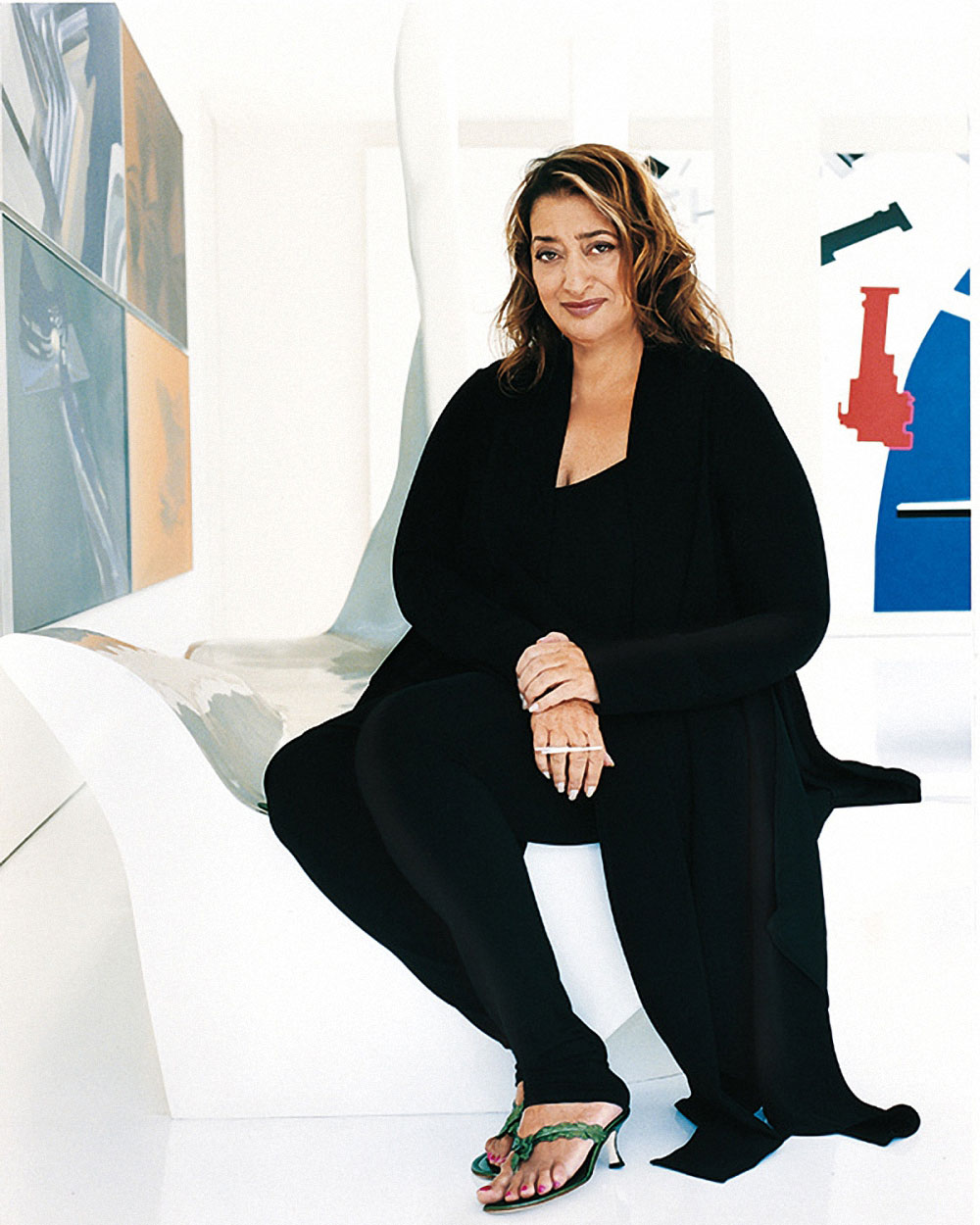 As most of you know, Zaha Hadid died last week. For those of you who don't know who she was, here is her wiki bio:
"Zahā Ḥadīd; 31 October 1950 – 31 March 2016) was an Iraqi-born British architect. She was the first woman and the first Muslim to receive the Pritzker Architecture Prize, winning it in 2004. She received the Stirling Prize in 2010 and 2011. In 2012, she was created a Dame Commander of the Order of the British Empire and in 2015 she became the first woman to be awarded the RIBA Gold Medal in her own right." 
I have been following Hadid's work at a distance for a while. I love her drastic vision filled with strong forms and lines, and I have also been drawn to her prolific work on interior design. She designed furniture, vases, art, and other product lines.
How can somebody be so creative as to put a stamp on so many different industries and products? Pretty amazing woman, I must say. After her death, I can't help but wonder about all the work she could have done, had she been given another 20 years of life.
I also started asking myself other questions like: where does a woman like this live? What is her decoration style? How does her home look like? Well, I found the answer, and it didn't disappoint.
Here are some photos of her home in London taken by AD Spain in 2008. White walls (ceiling to floor), original furniture (a lot of her own designs), pops of color, and just a clean and strong aesthetic that matches her architectural designs.
When you look at these photos, enjoy the details! Every item is there for a reason. This woman was such a perfectionist, and her home is a reflection of that.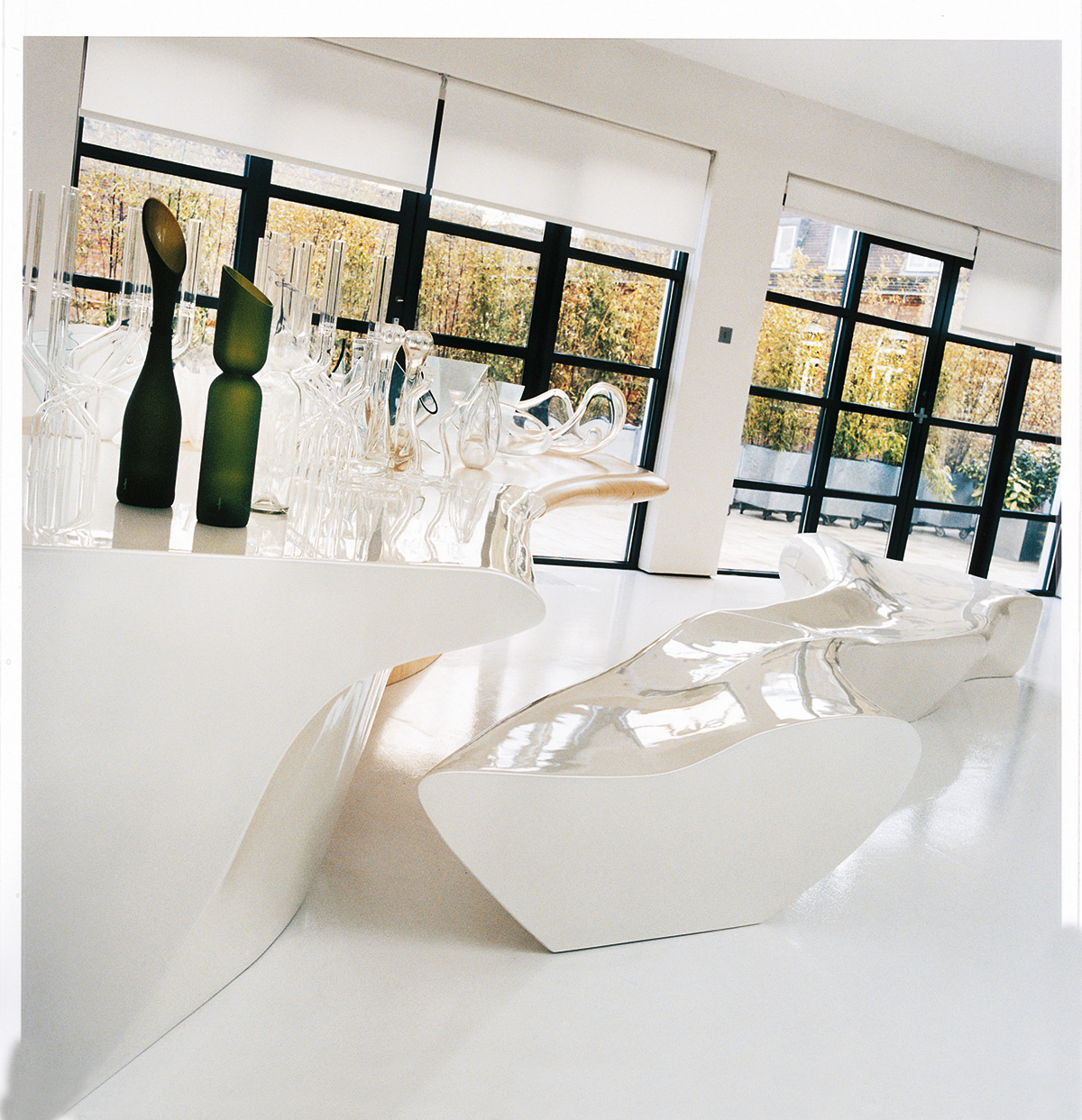 Light!! So much light…The furniture and vases were designed by Hadid.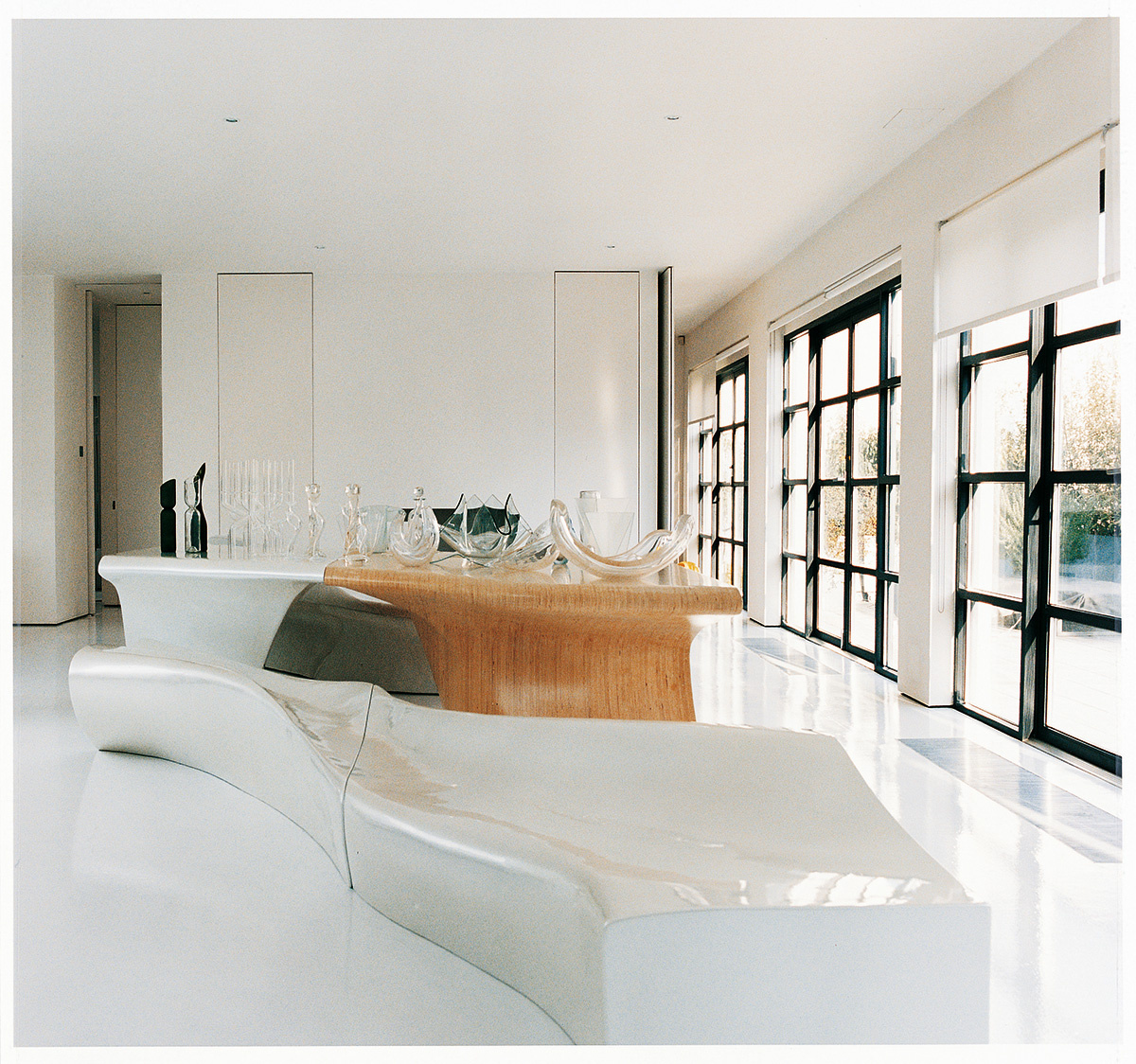 Look at that table! Isn't it gorgeous. And that "sofa" is supposed to reflect the movement of glaciers… and it does, don't you think?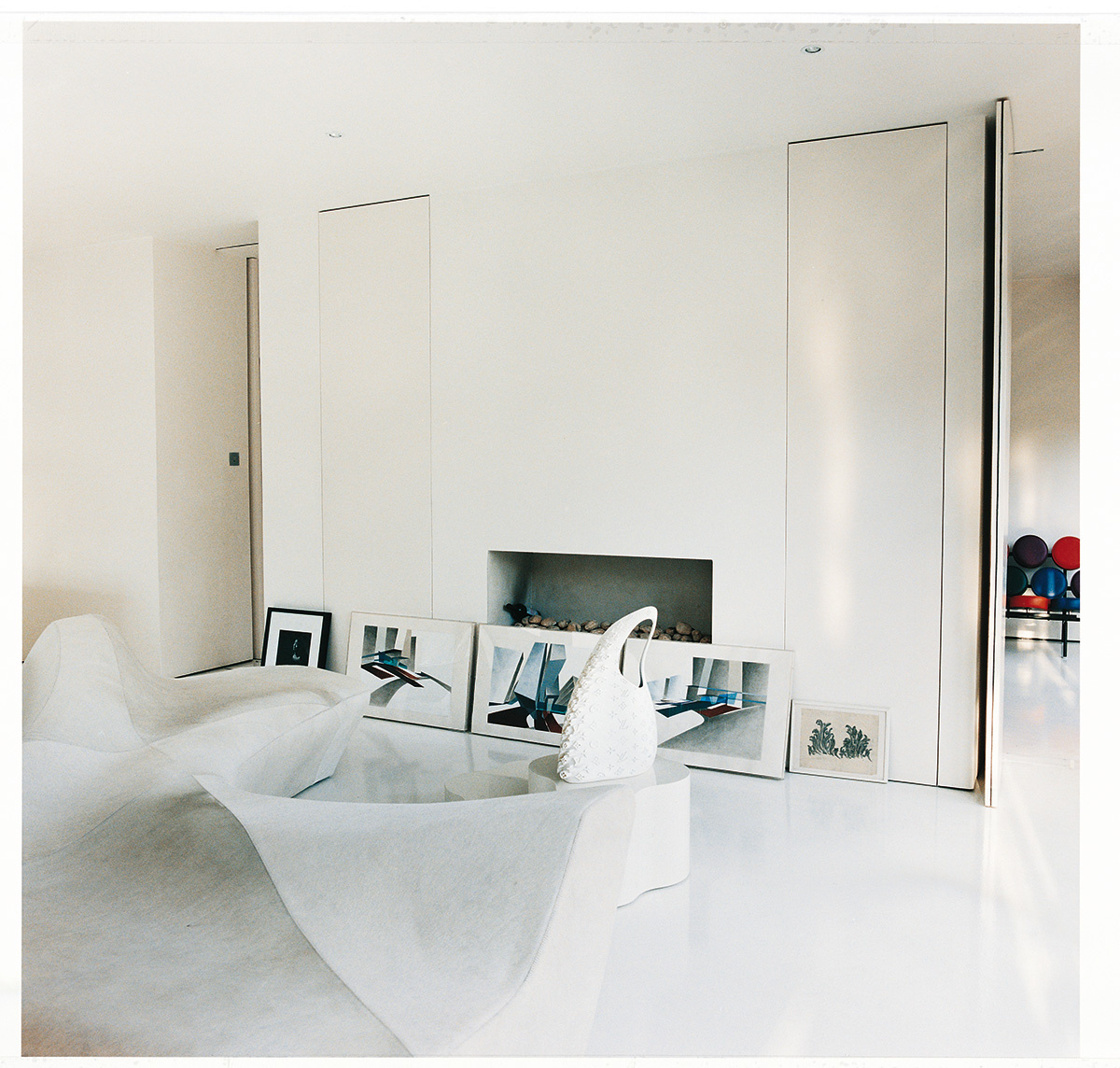 She designed that Louis Vuitton bag… for real. I wonder what this woman didn't do. She lived 5 lives instead of 1.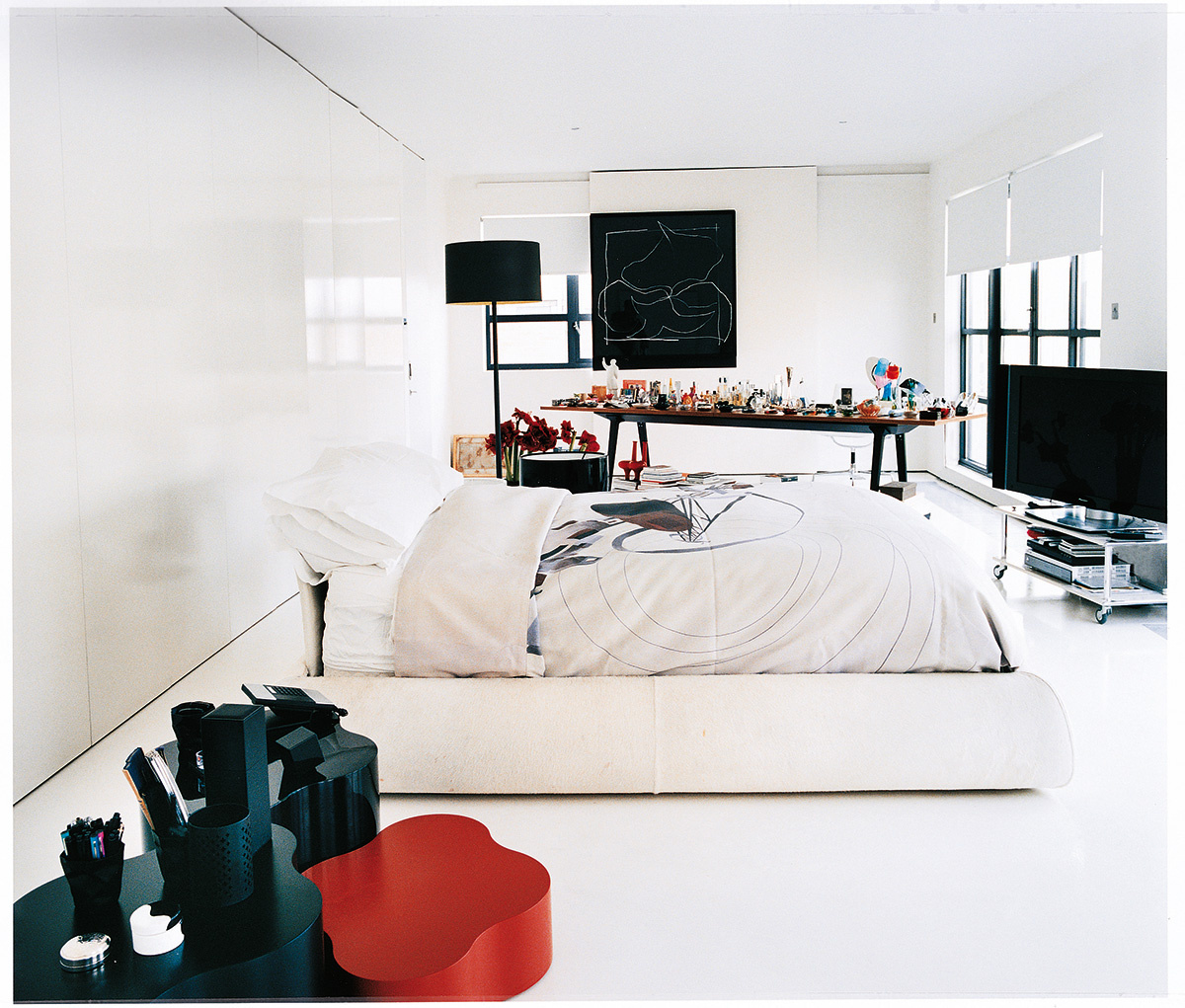 Her bedroom… so clean, almost clinical, and I am sure that TV was rarely used.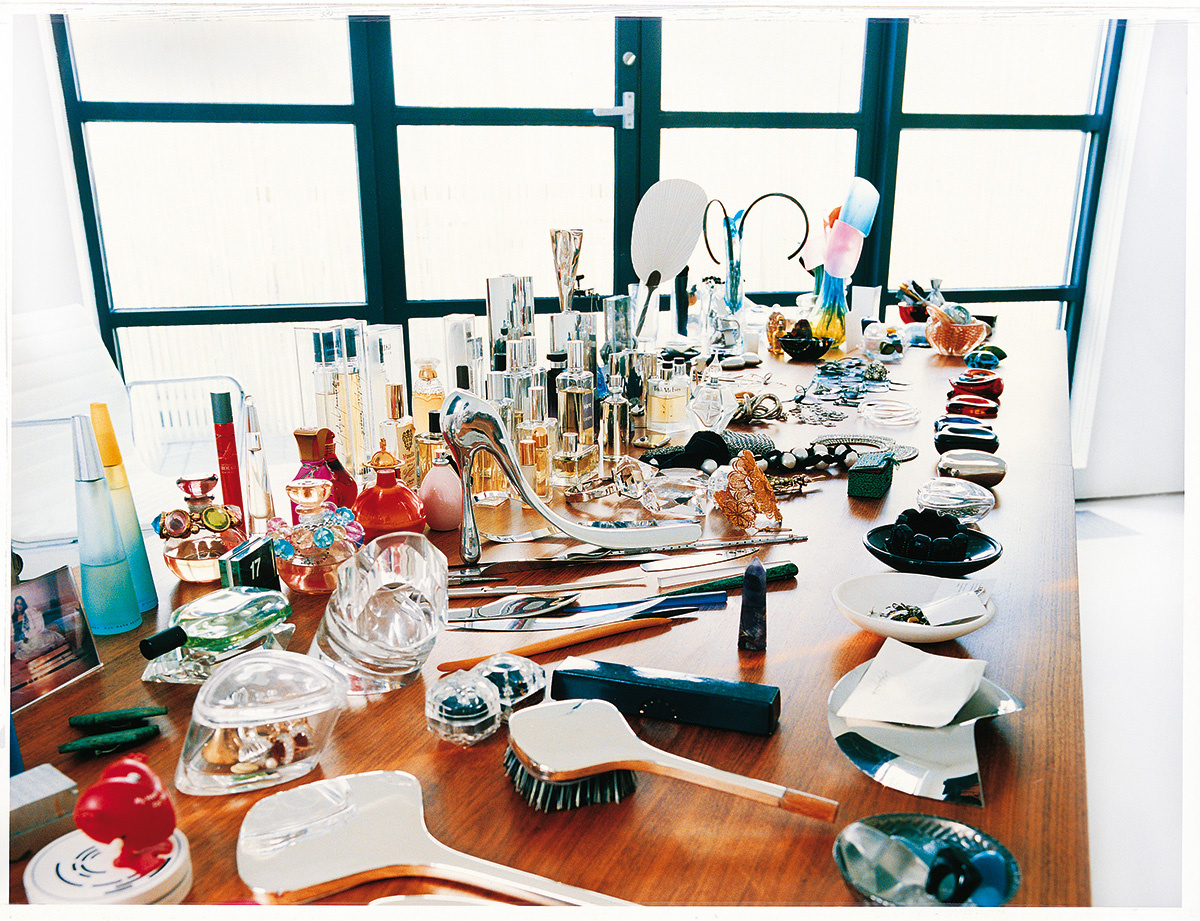 Her vanity table, perfectly arranged. It looks like a museum piece instead of a place where you apply make-up.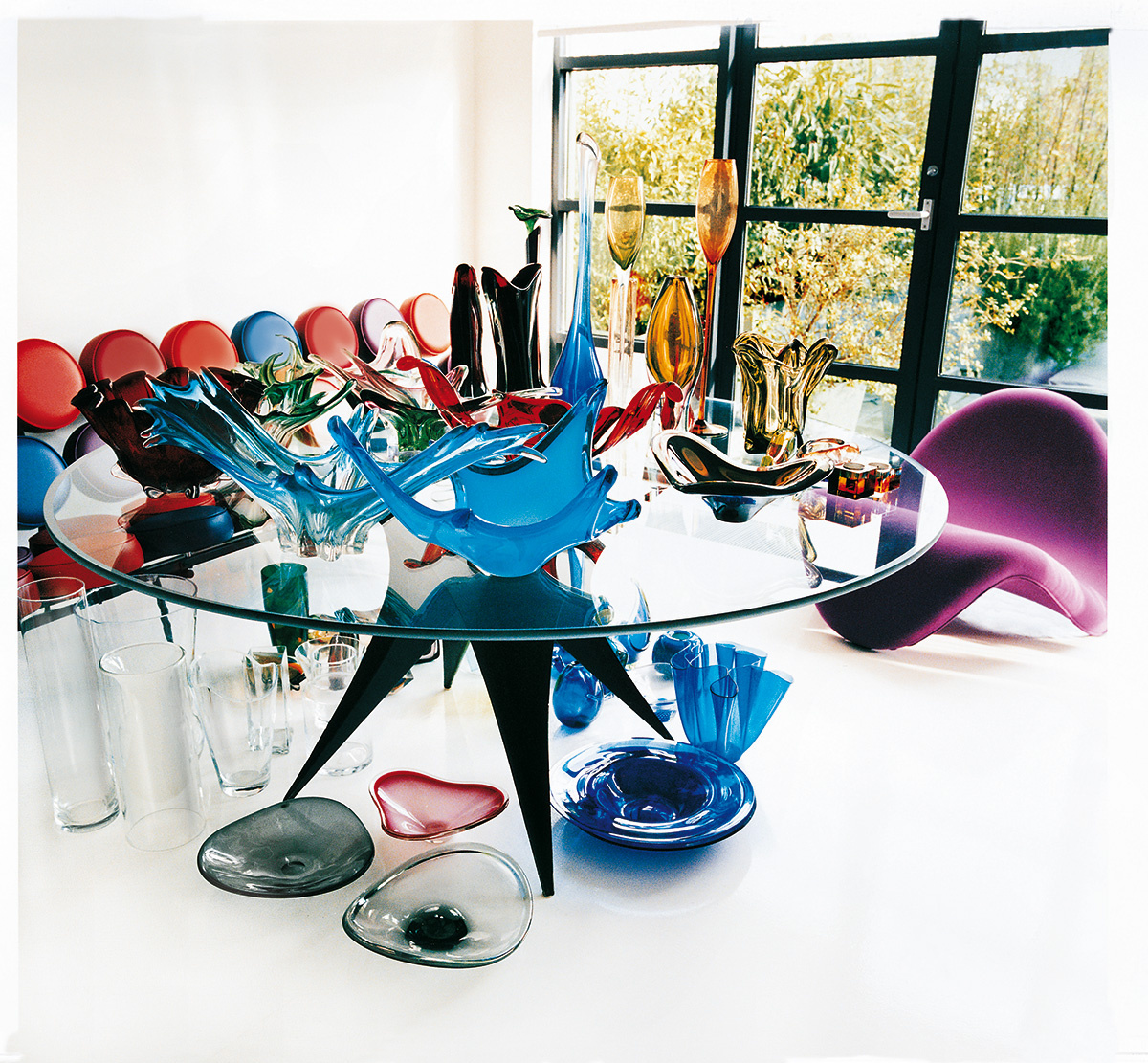 Her collection of Murano glass… plus all that carefully selected furniture. I wonder what would have happened if somebody placed an IKEA wicker chair in her home… ha! Unhappiness, for sure.

The wall art was created by her. The table is called Aqua, another of her designs. There is a better perspective of it here: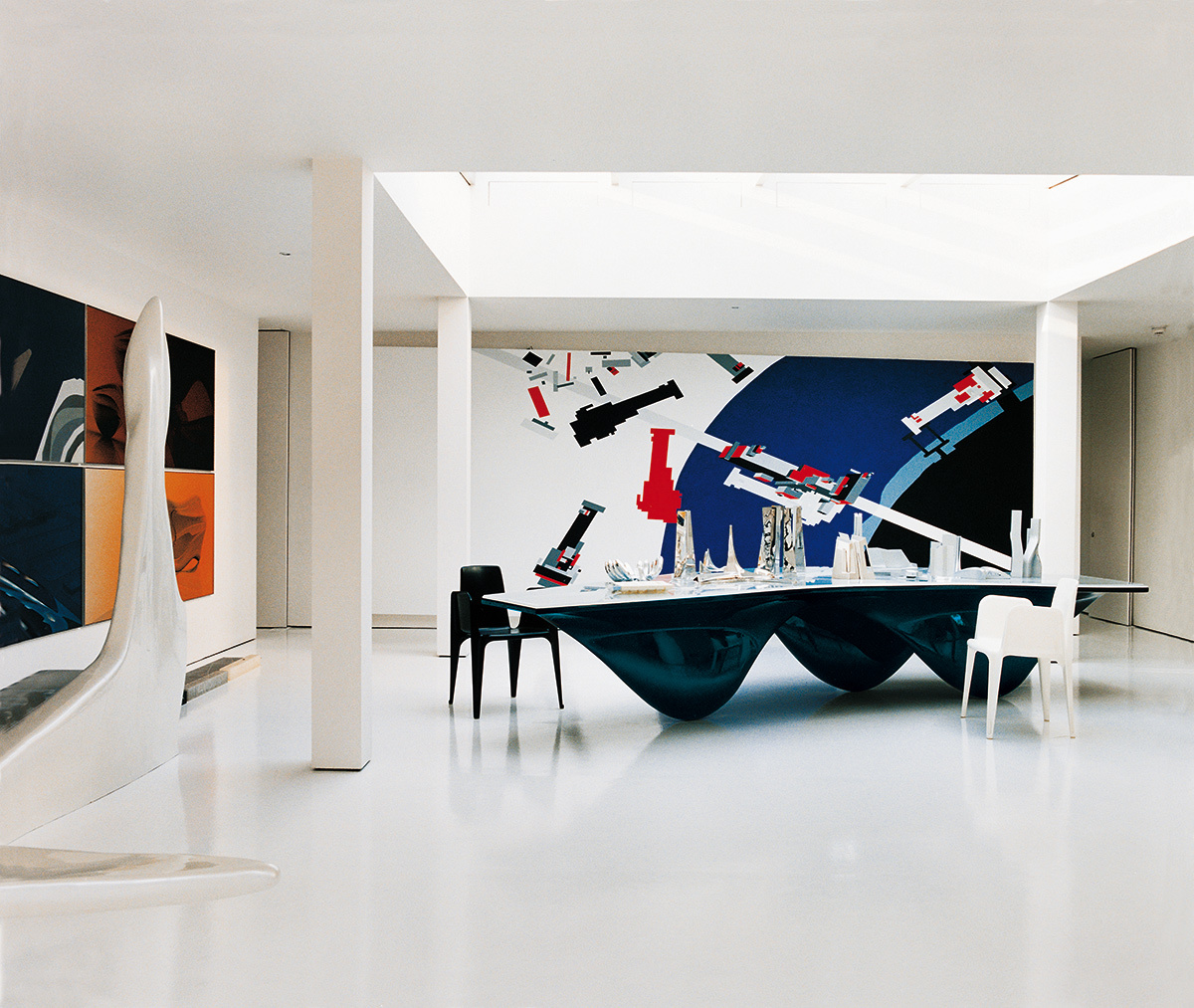 Well, here you go. A lesson on vision and taste from a highly intelligent person. Her home makes me wonder if she was actually human, but I still find it a wonderful source of inspiration.
Hope you liked it.
https://jestcafe.com/wp-content/uploads/2016/04/jestcafe.jpg
1250
1000
Mila
https://jestcafe.com/wp-content/uploads/2017/08/Jest-Cafe-about-design.jpg
Mila
2016-04-04 11:27:52
2016-06-22 06:25:21
Zaha Hadid's Home