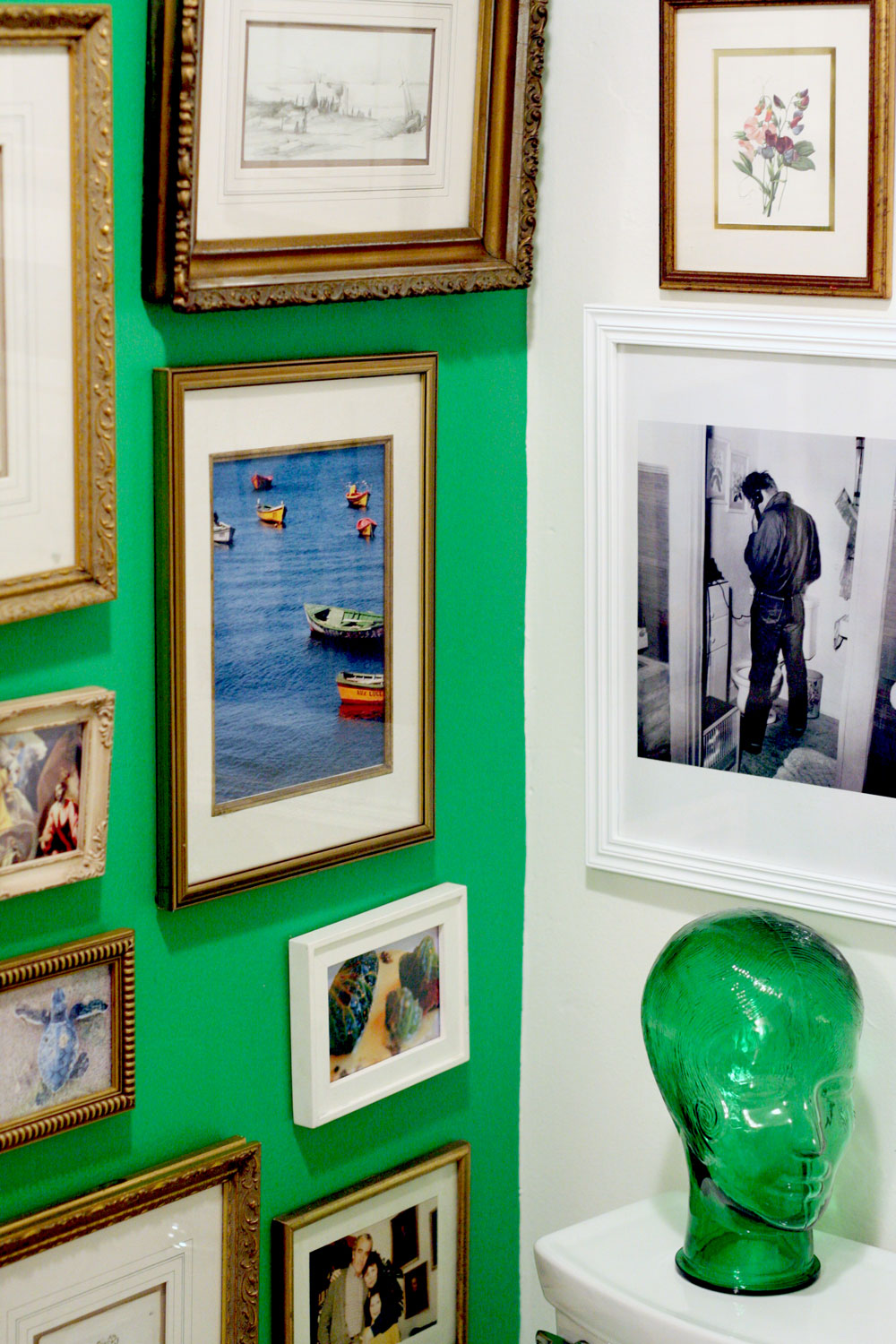 There are plenty of instructions on how to create a gallery wall on the web. Usually, these instructions involve a lot of buying, measuring, and planning. My problem is that, sometimes, I can't plan or measure everything in advance when it comes to decorating. Most of the time, I don't even have all the art I am going to use at the beginning of a project.  I like to collect my pieces slowly by going to thrift stores, estate sales, and flea markets, and that can take months!
This is what happened in my bathroom. I knew I wanted a gallery wall that would cover all the wall, from top to bottom. I knew I wanted an eclectic collection, and I knew it was going to take me months to find the right pieces, so, when we moved into our house a couple of years ago,  I had to start the gallery with 7 pictures that I brought from my previous home. That was it. So I assembled them the best I could in the middle of the wall and moved on from there. 
Most of the advice on the Internet also tells you to keep a general motif and keep frames kind of similar. Well, that advice doesn't always work. I feel it is OK to be creative and take risks, depending on the look you want to go for. I knew I didn't want to have a clean look in my bathroom. I wanted and eclectic and vintage look. 
After two years of mellow search around vintage shops in LA, this is the result: My last two pieces were the motel photo and the palm drawing on the top right. Once I scored those, the wall gallery (and my heart) felt complete. What do you think?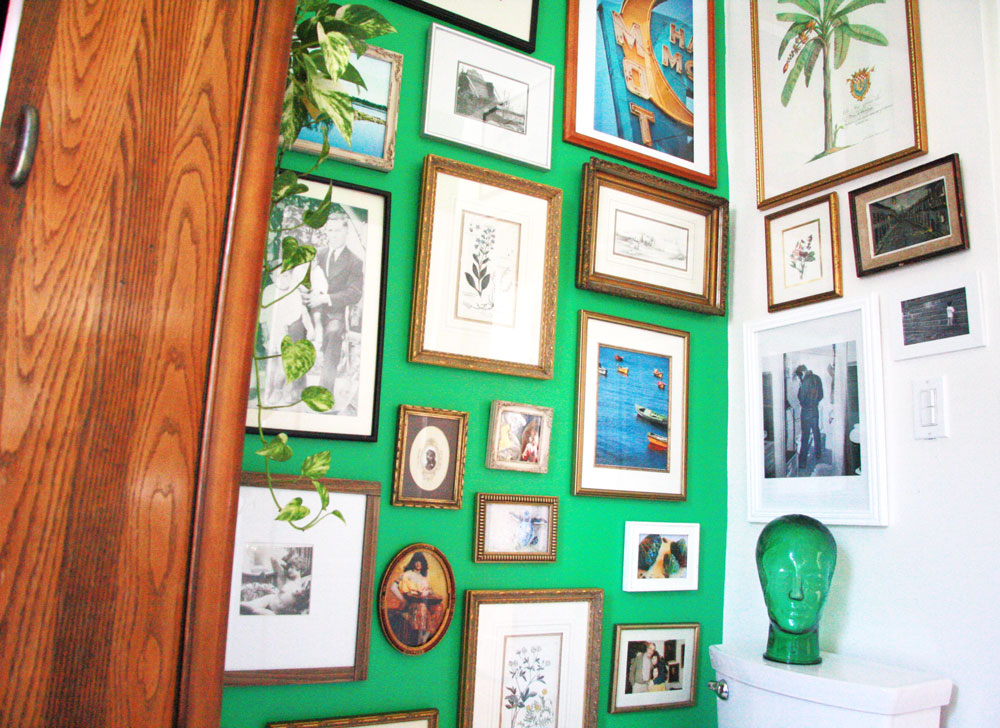 As you can see on the pictures, I have lots of frame types. I even have gold and silver frames on the same wall (this is when an interior designer has a heart attack on the spot). There are also spaces that are not filled with art, but, for some reason, it works (for me). It is unorganized and unusual. It doesn't follow designer rules like these ones, but I do get a lot of comments on this gallery wall. People seem to like it. It cozies up this corner, don't you think? Usually bathrooms are so boring, but this gallery wall spices things up.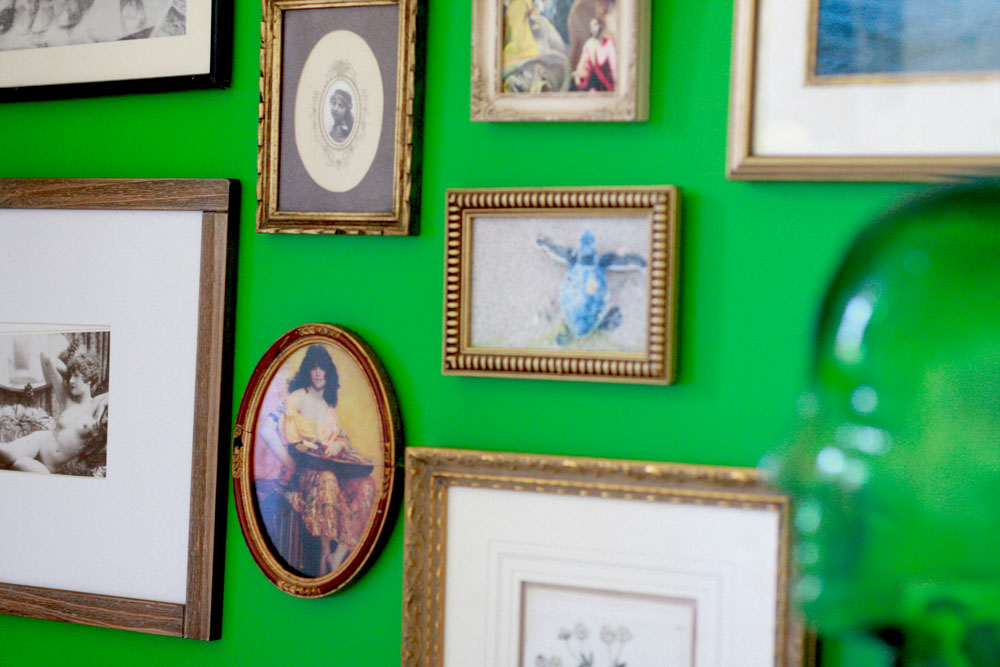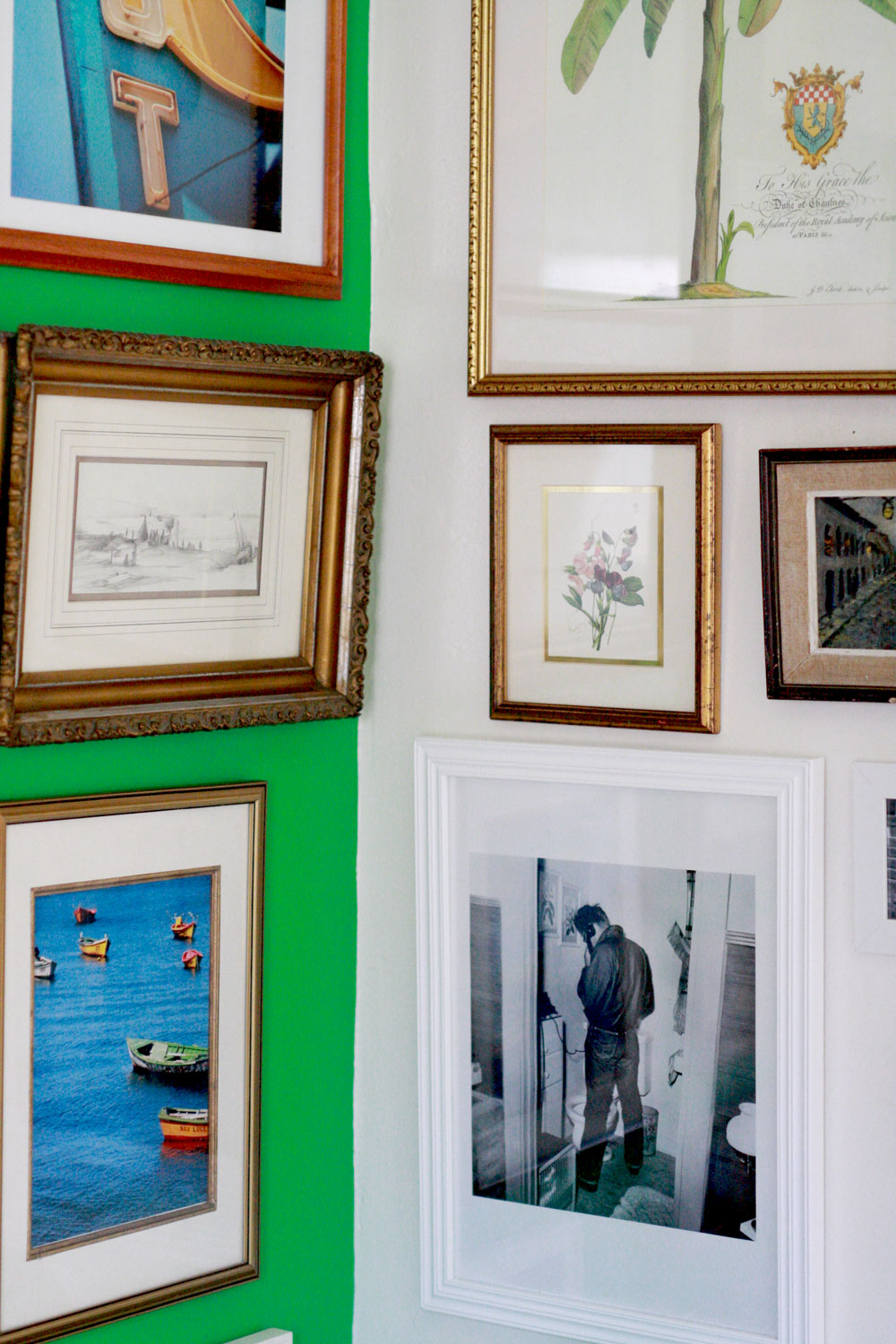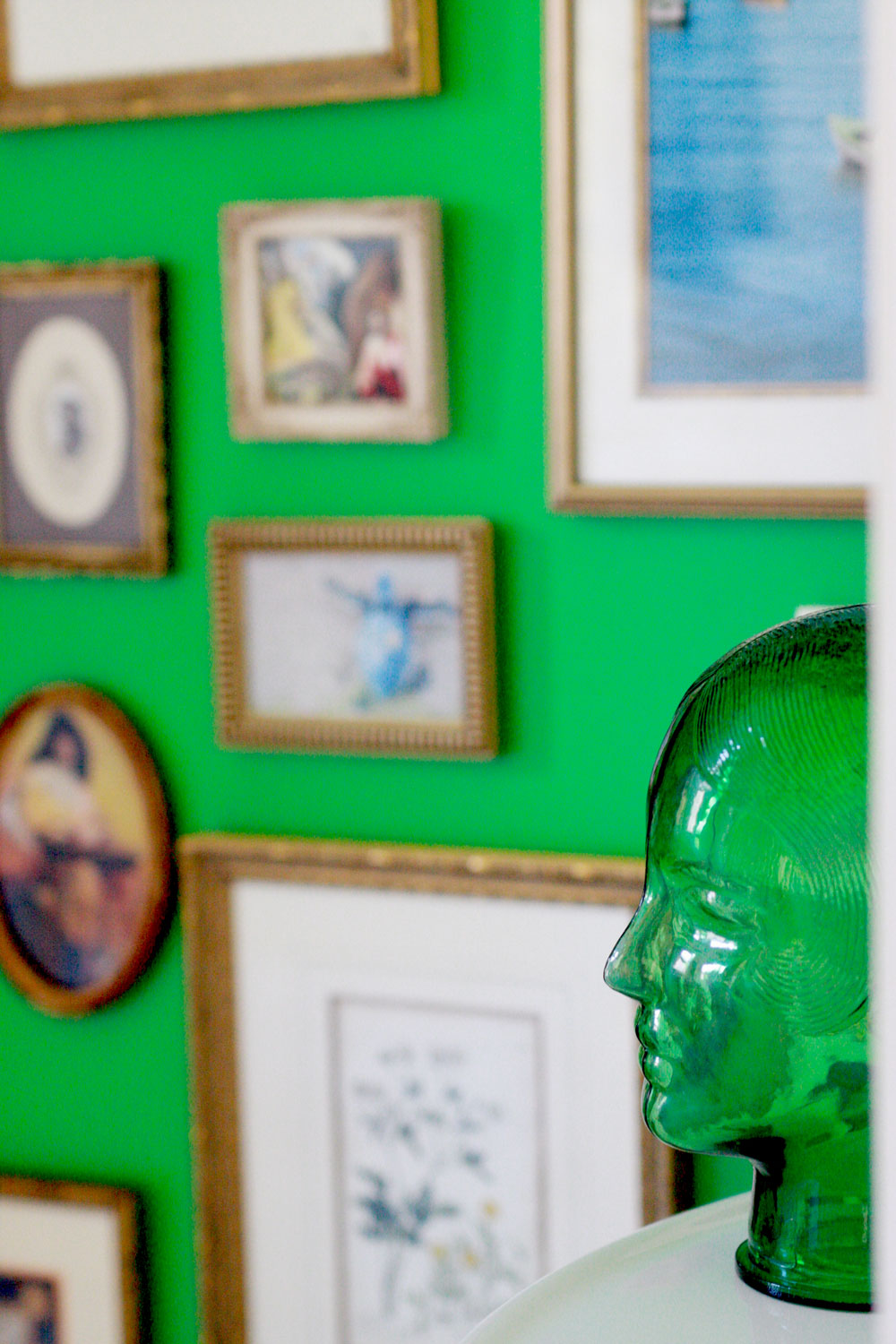 My favorite picture on the wall is the one of my grandparents, dad and uncle (on the left below).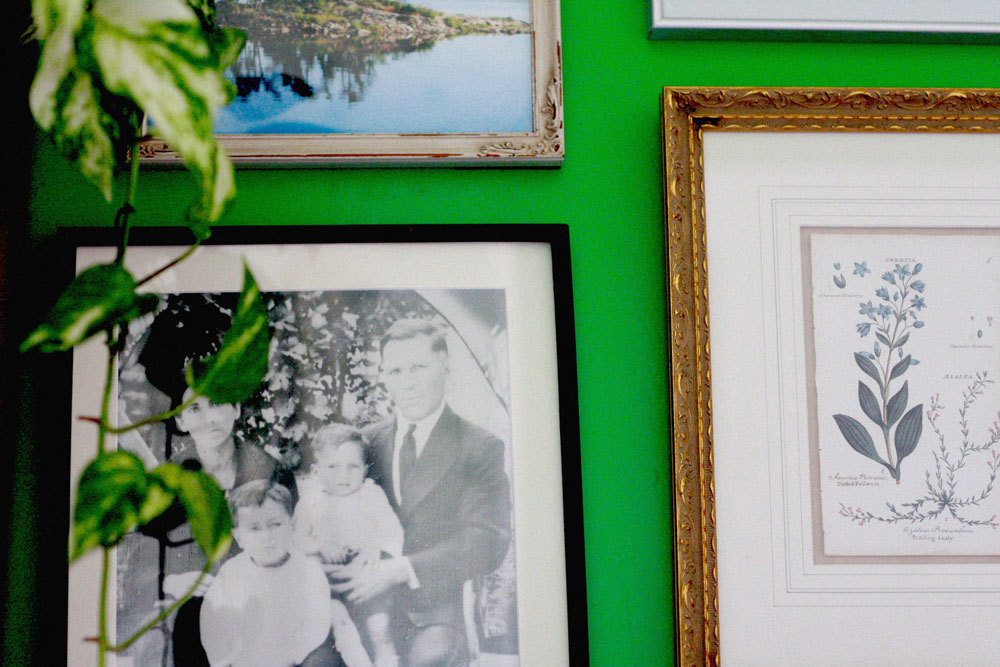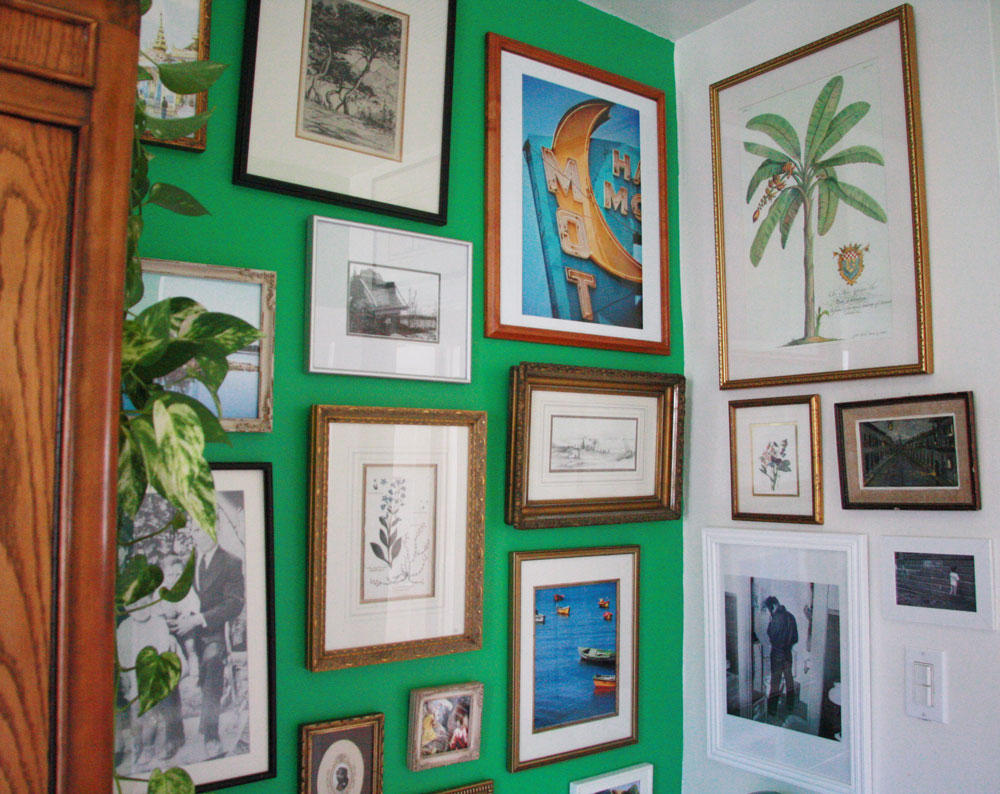 That green glass head was a flea market find at the Rose Bowl.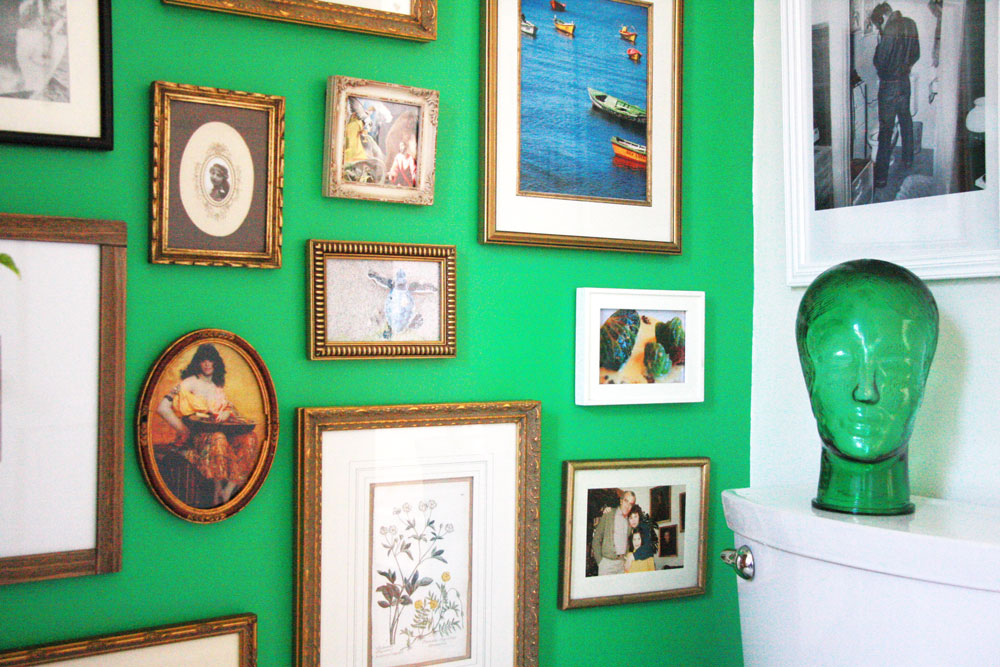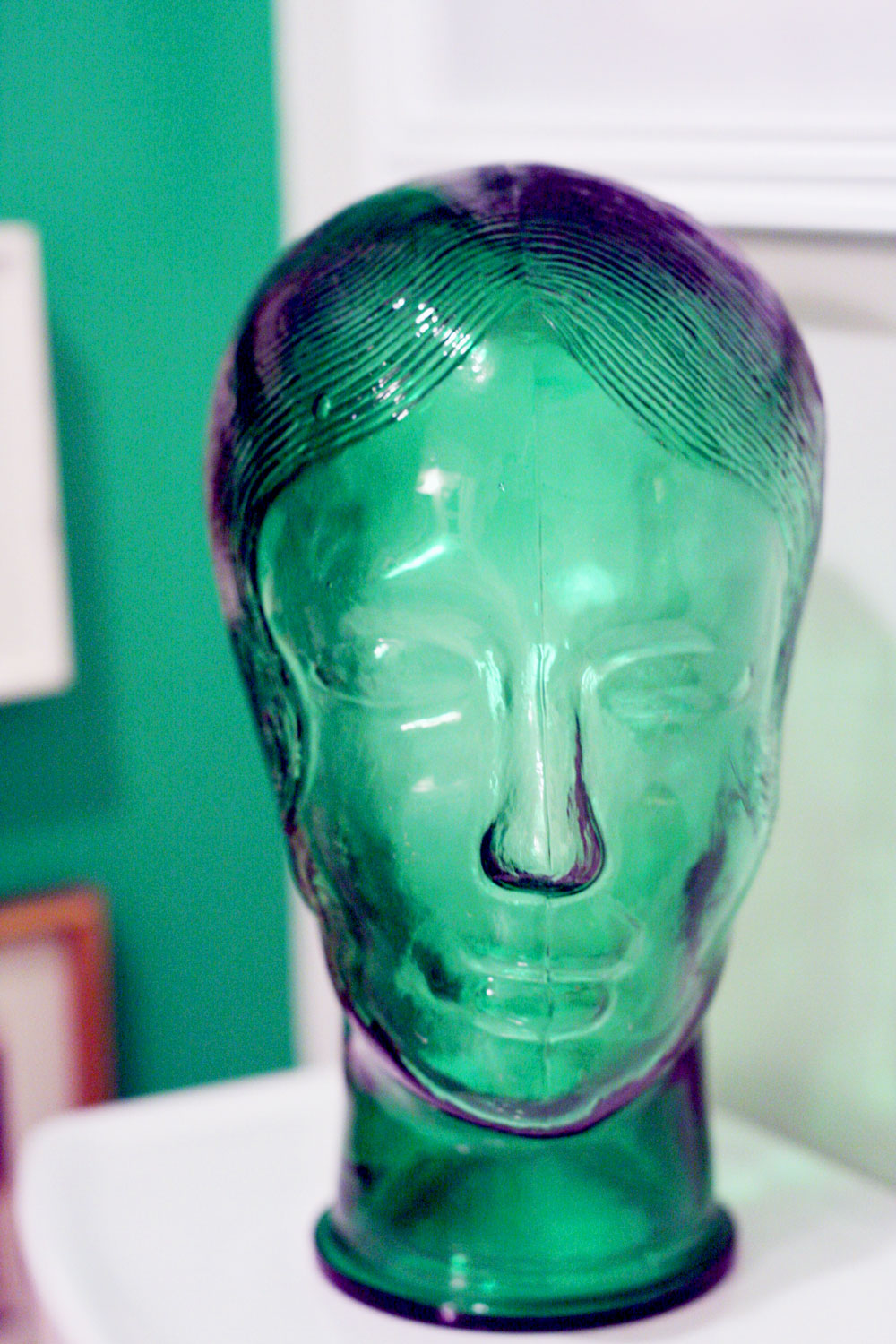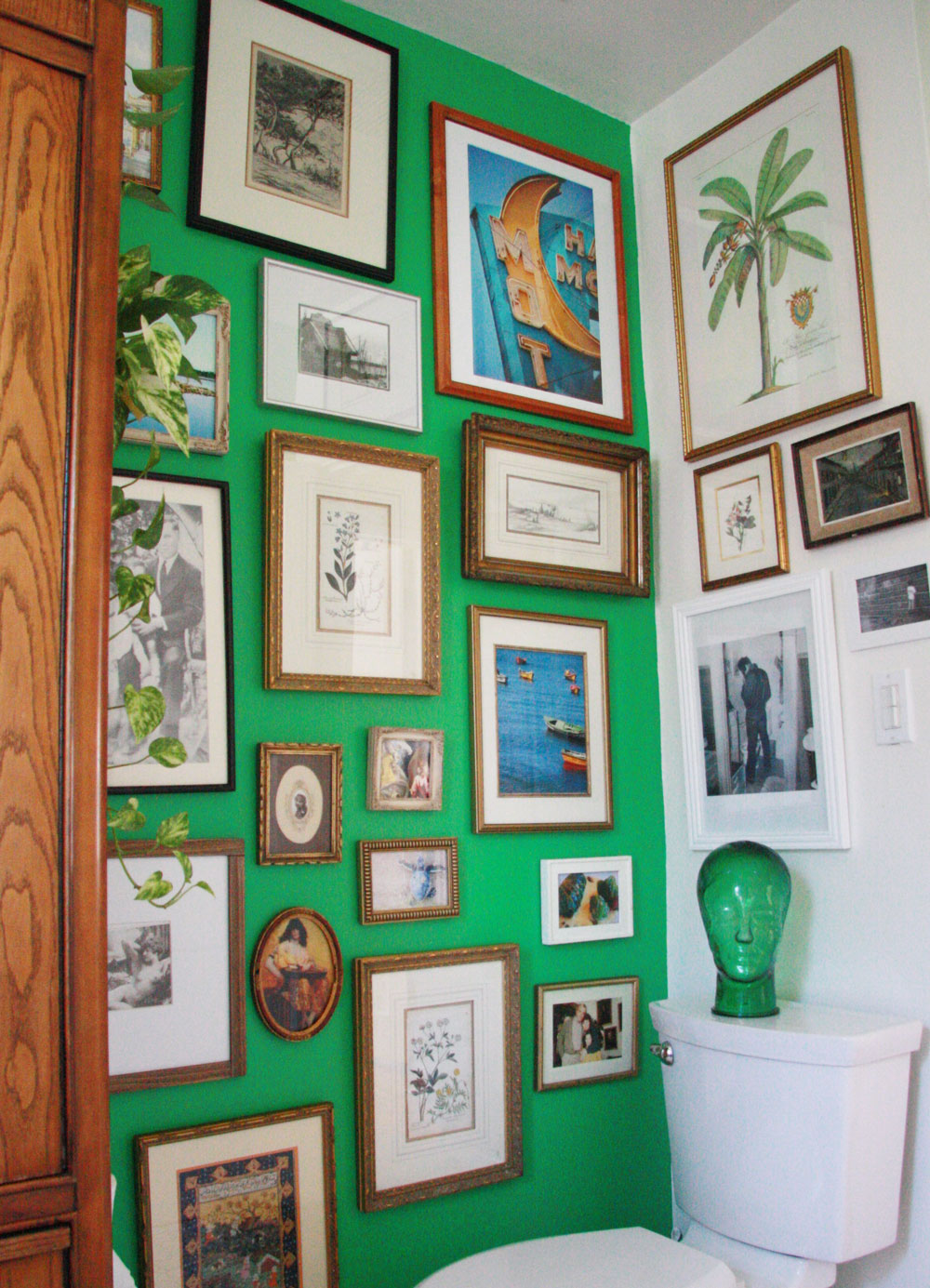 At times, it was tricky to find the right piece that would fit exactly into a certain space, but, for me, this unconventional way of creating a gallery wall worked. What about you? I would love to hear your thoughts on this.
https://jestcafe.com/wp-content/uploads/2015/11/jescafe.com-wall-gallery2.jpg
1200
800
Mila
https://jestcafe.com/wp-content/uploads/2017/08/Jest-Cafe-about-design.jpg
Mila
2015-11-23 16:17:13
2015-11-25 13:31:43
A New Perspective On Your Gallery Wall