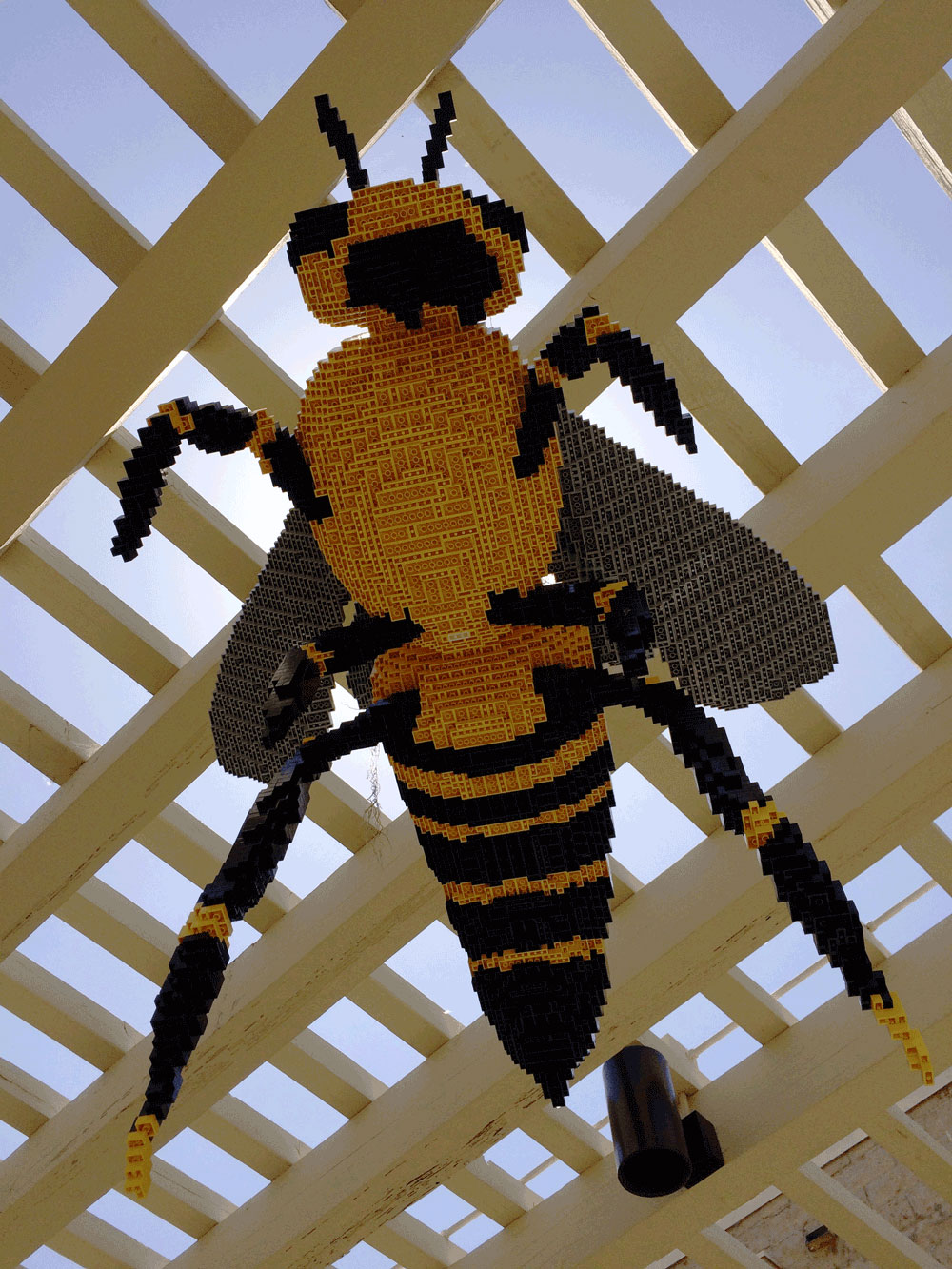 I was going to save this post about Nature Connects (Lego Bricks) Exhibition  at the South Coast Botanic Gardens for later, but then I decided I shouldn't because the exhibit is ending this weekend -the last day is this Sunday, 8th of May – and, if you have young kids and live in LA, you should go!
I always think I know a lot about kids and family activities in Los Angeles, but this city never ceases to amaze me. There are so many fun places to go and so many things to do, that it is impossible to hit all the sweet spots. Luckily, Facebook is a good helper (sometimes) on this topic  and recommended the South Coast Botanic Gardens to me.
I love flowers and gardens – the Huntington Gardens are always on the top of my list of places to take the children – so when I heard that the South Coast Botanic Gardens was having a Lego Brick Exhibit, I decided to take the kids. Excellent choice.
These gardens are beautiful and easy to tackle. You can visit most of it in 2 hours or less, depending on how much you want to see, so it is doable for kids. We were interested in the Nature Connects exhibit, so we went searching for those 27 nature-themed sculptures made out of Legos and found them all. They are cute and the kids got super excited when they found one in the middle of the garden. Victor wanted to know how many bricks were in each sculpture, which is funny, as his 4 years old brain can't really understand what 20 thousand means – for him, anything above 10 is too many numbers (his teacher asked him how old was his mommy, to which he responded: 5! – so, so cute)
Here are some photos in case you want to see (all of them were taken with my iPhone – I forgot my camera at home, duh!)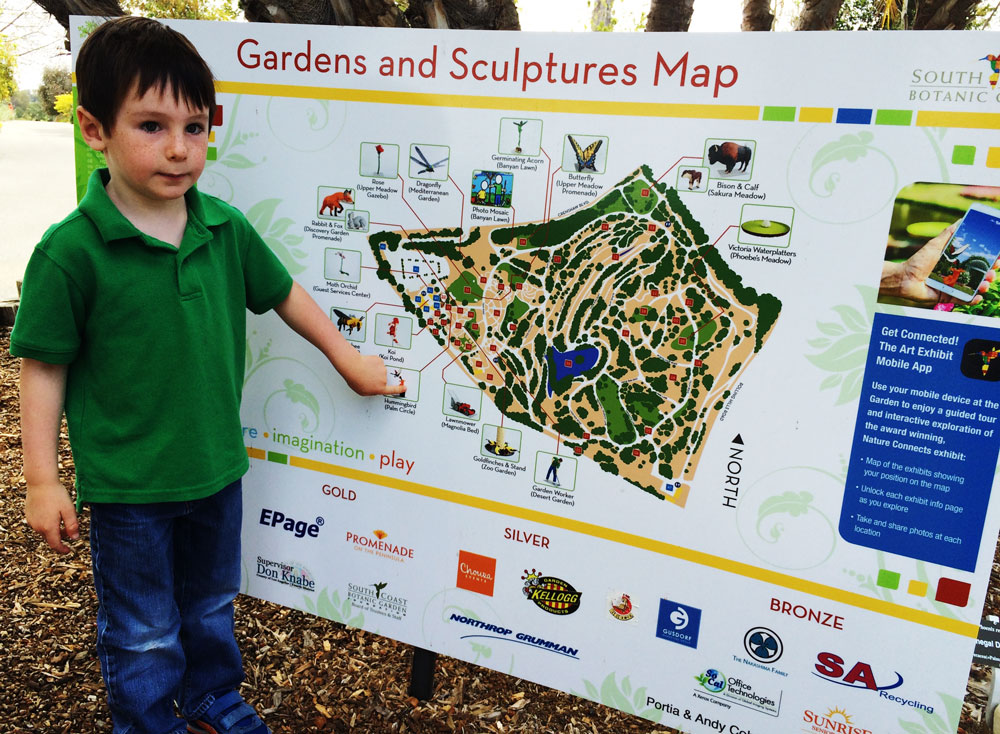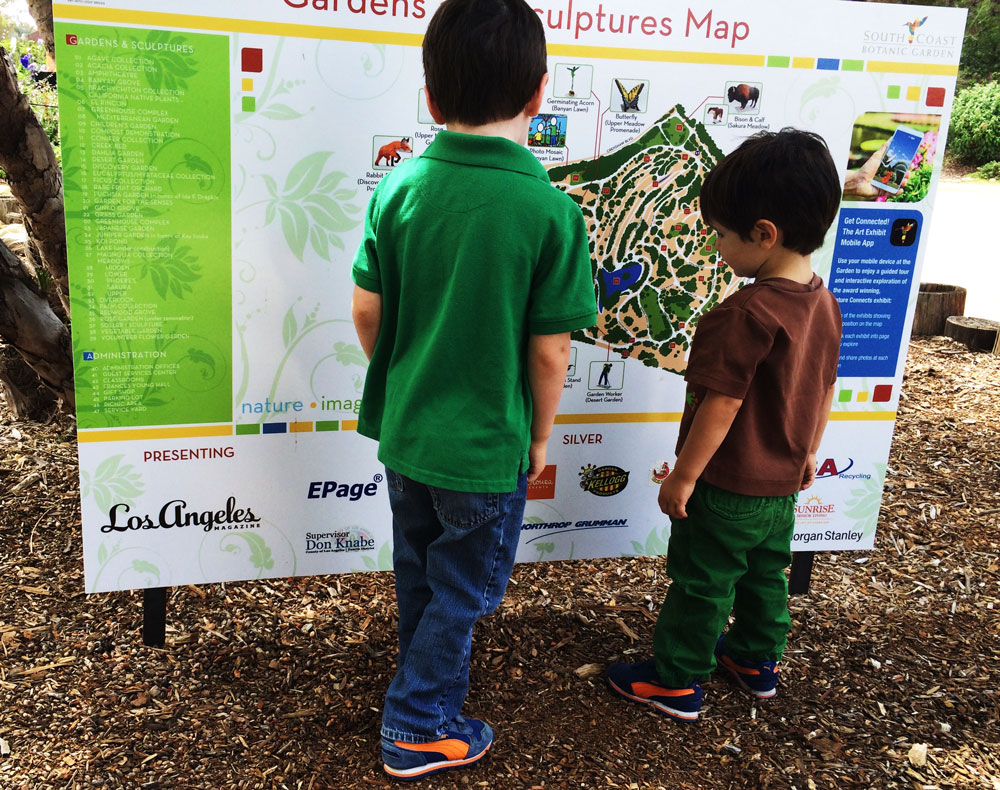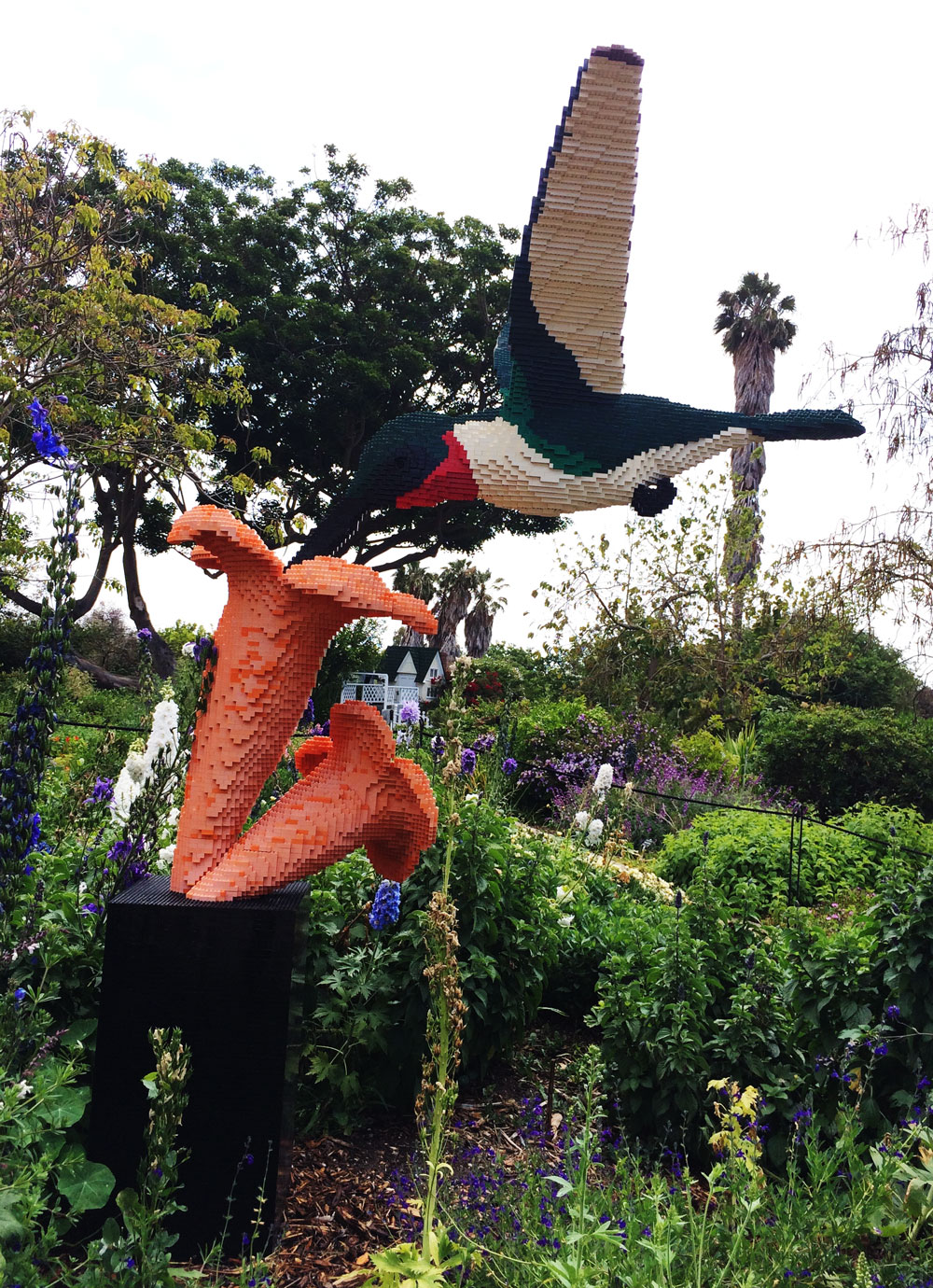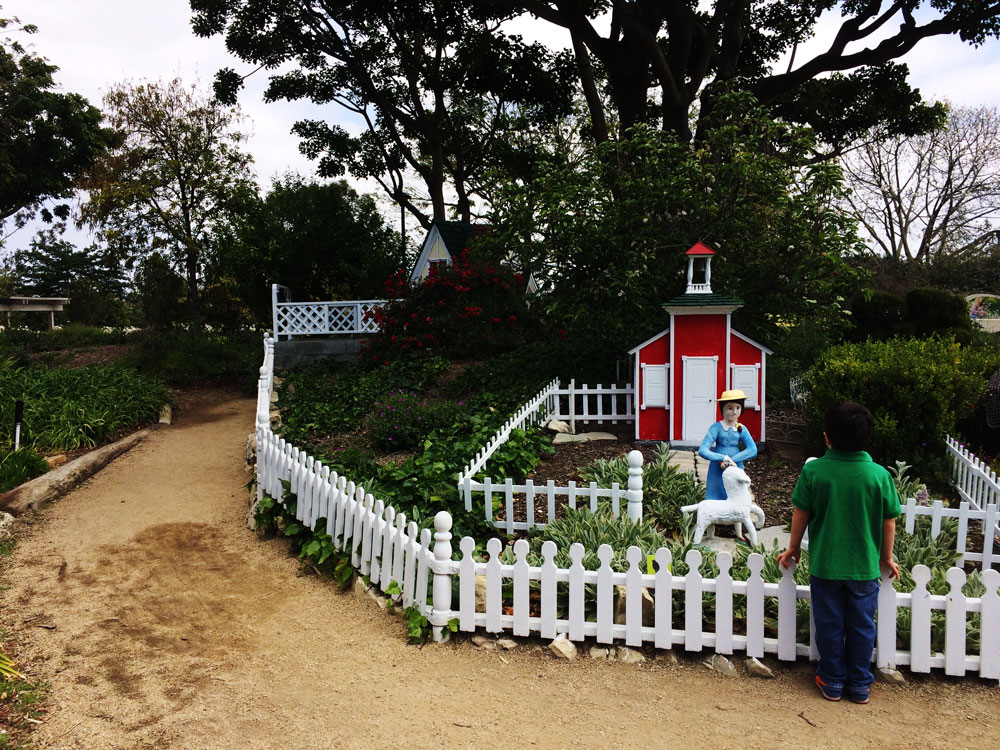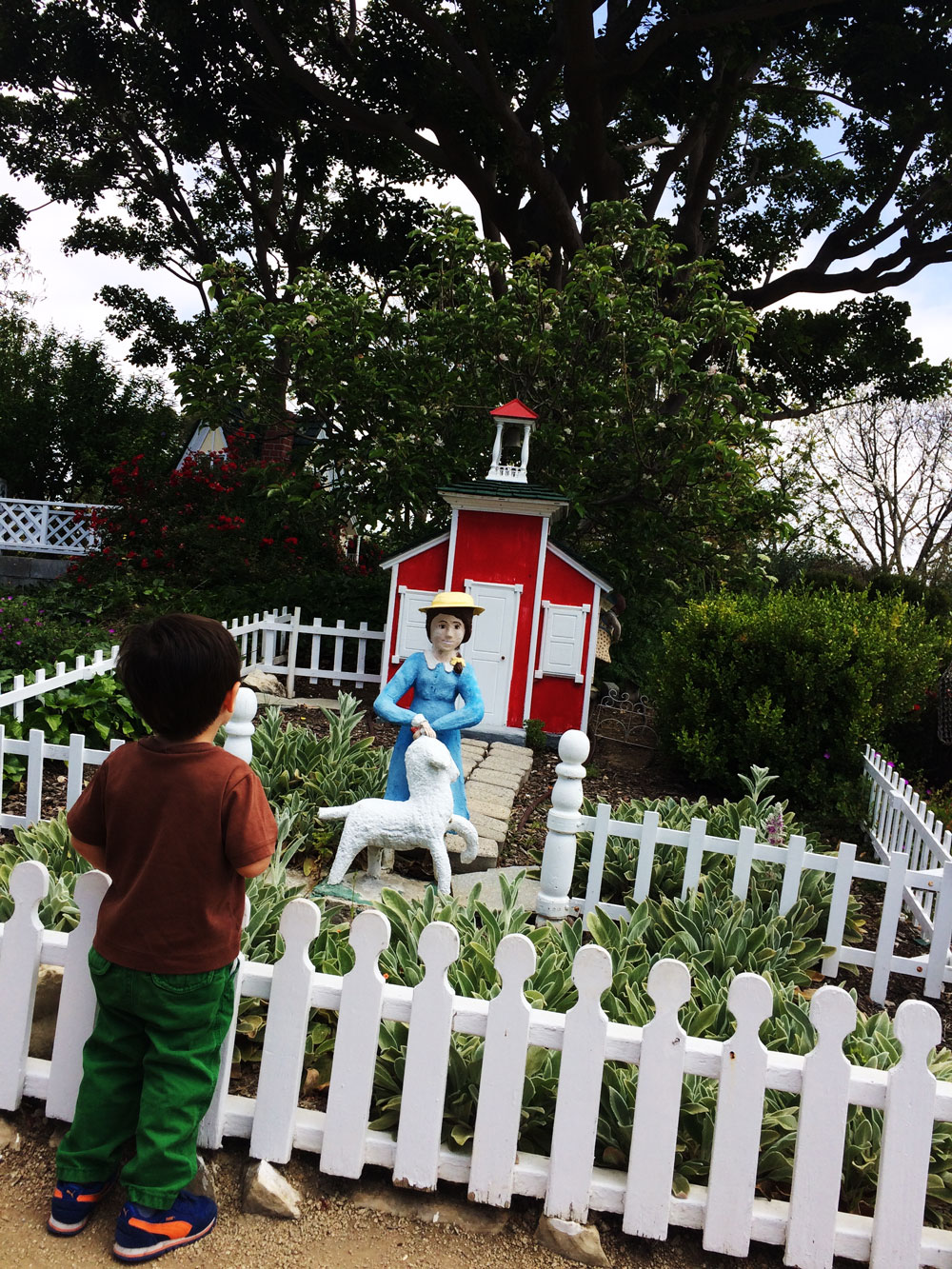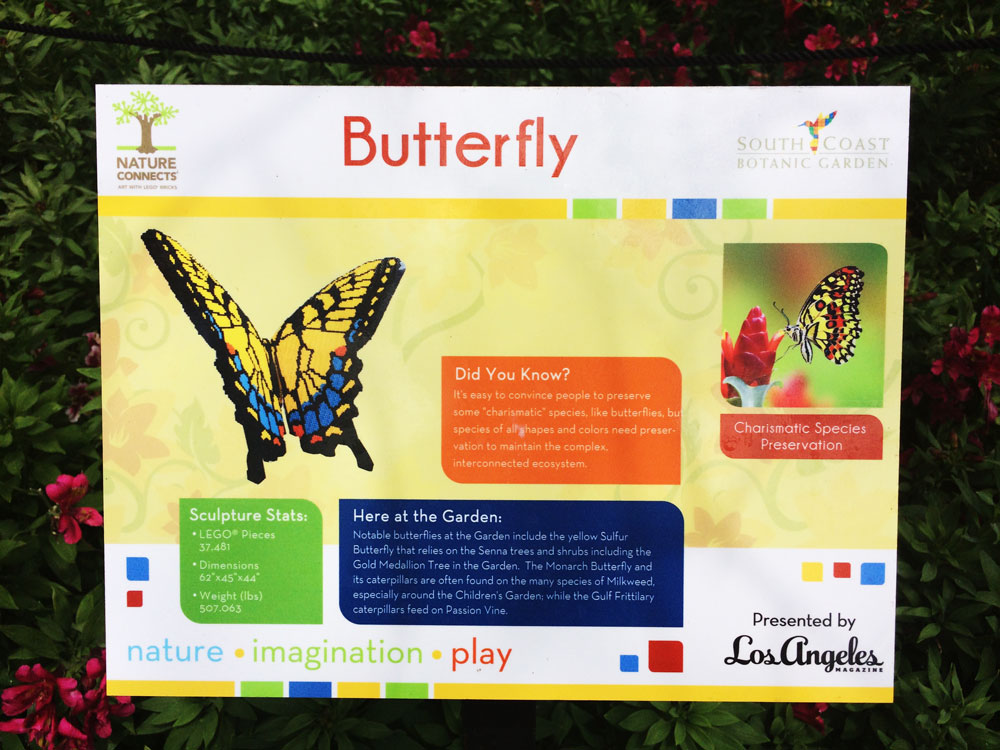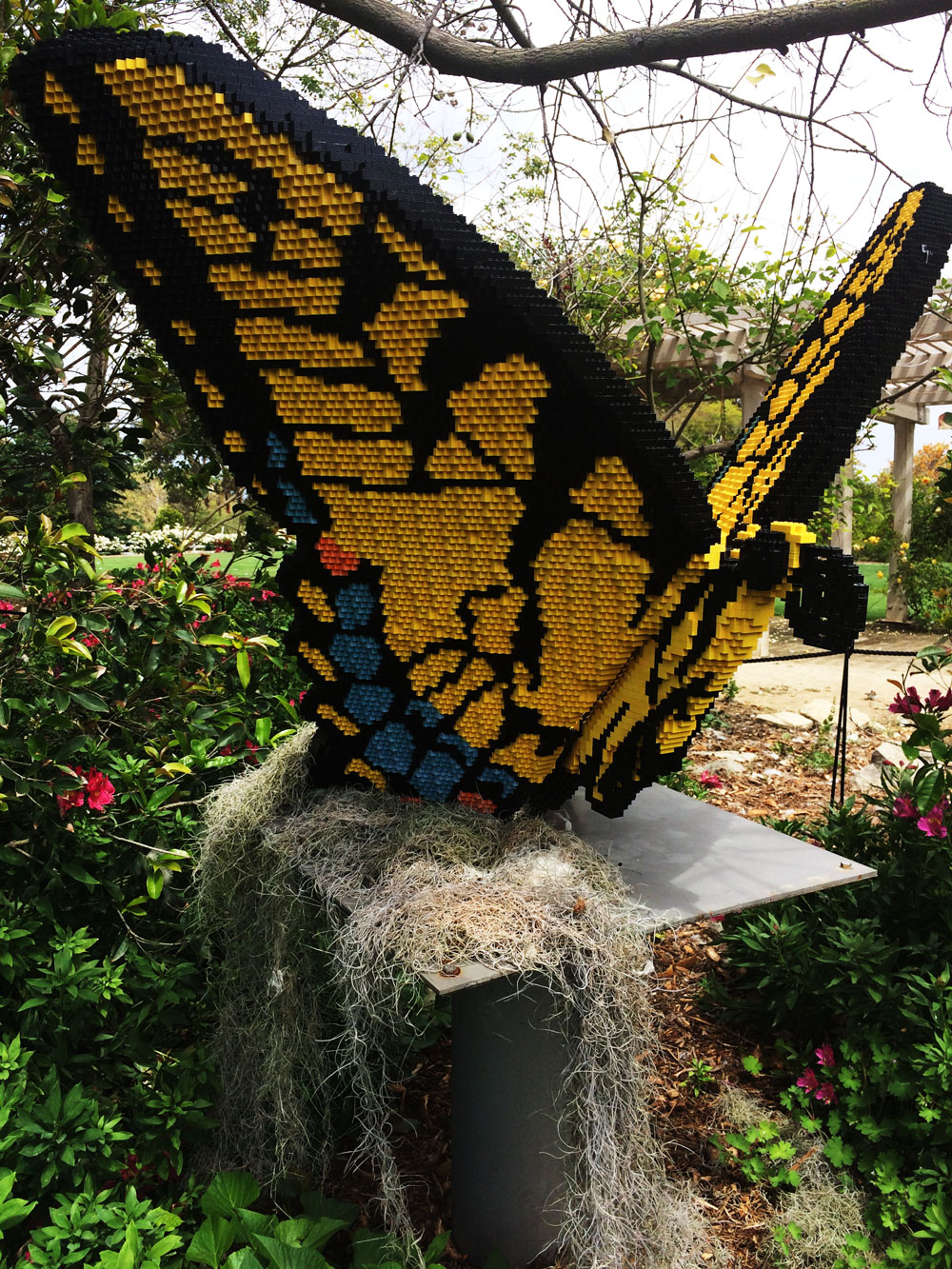 This sculpture was my favorite.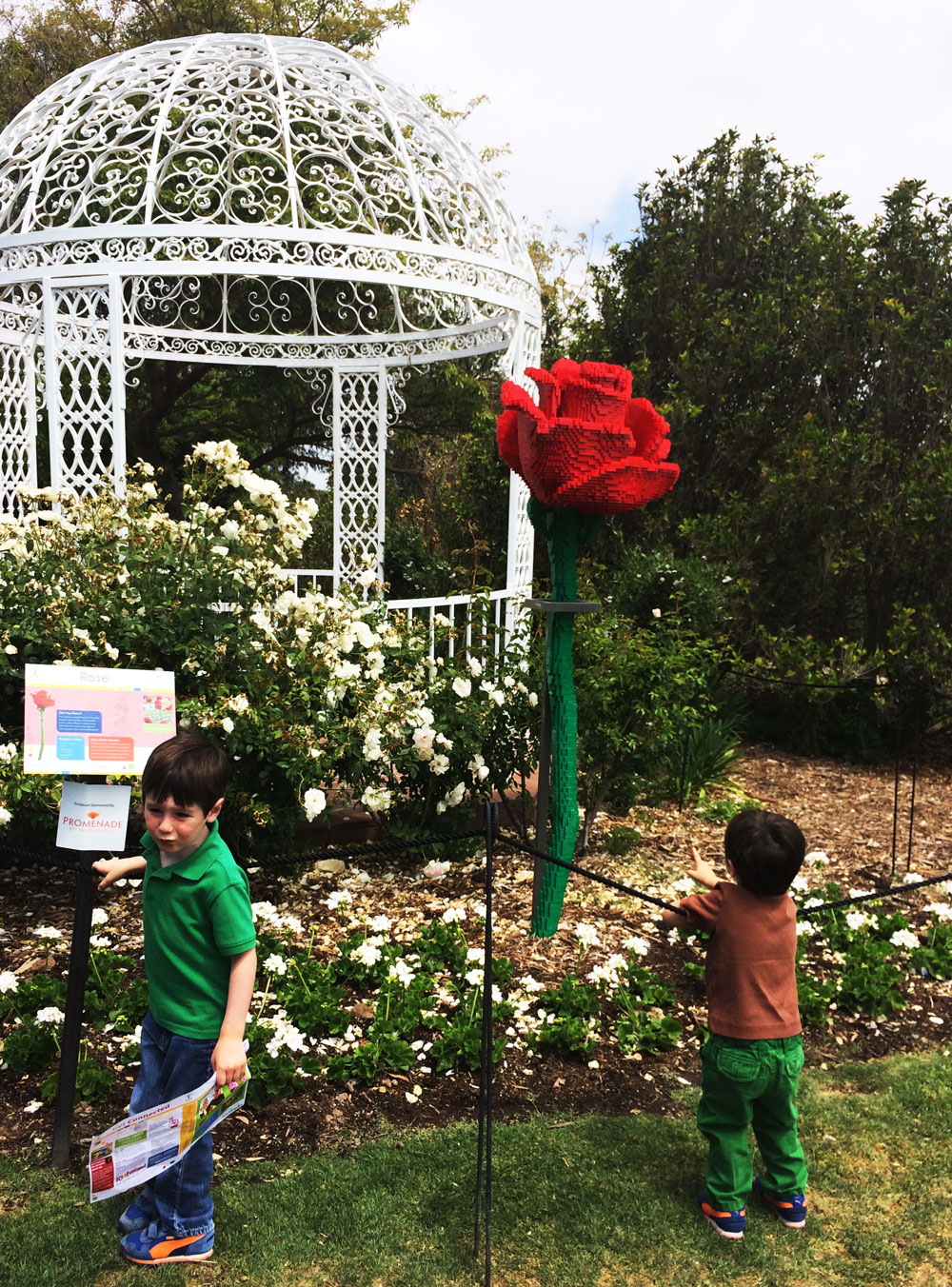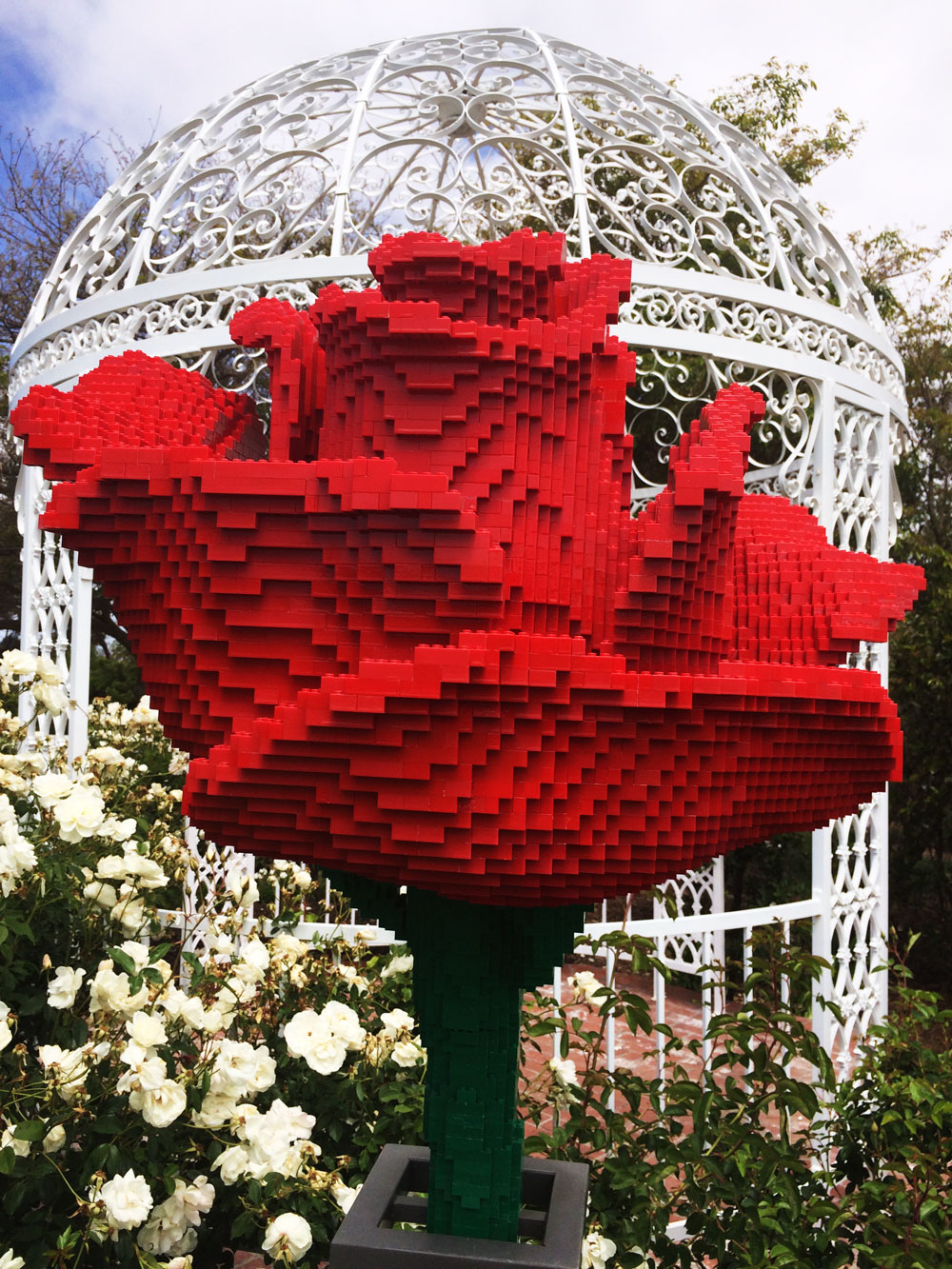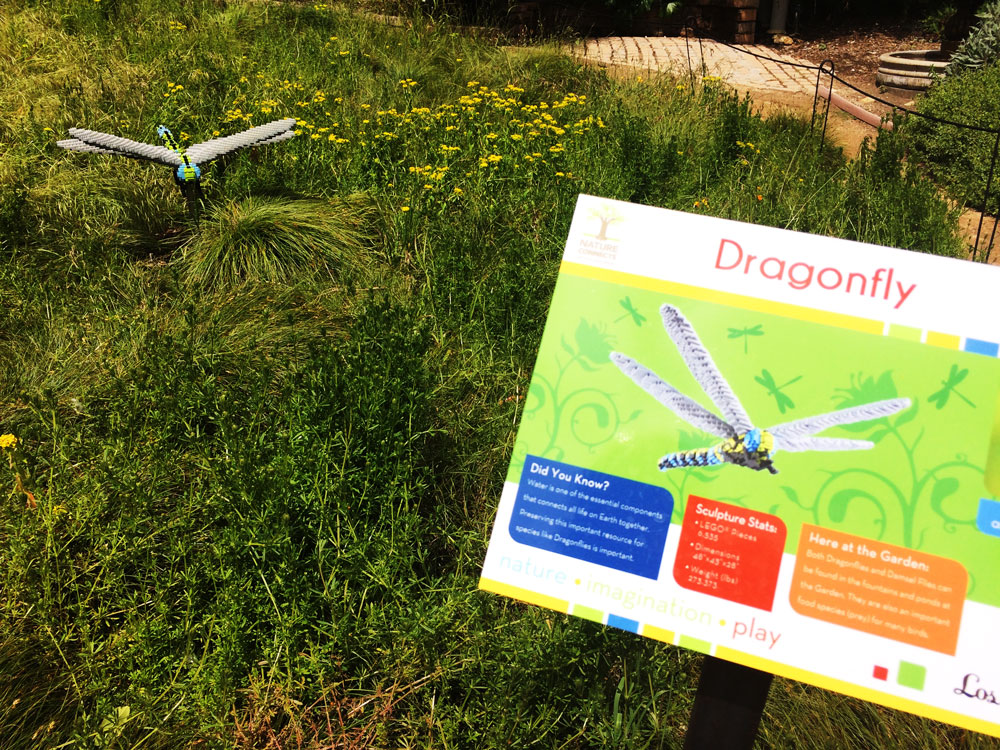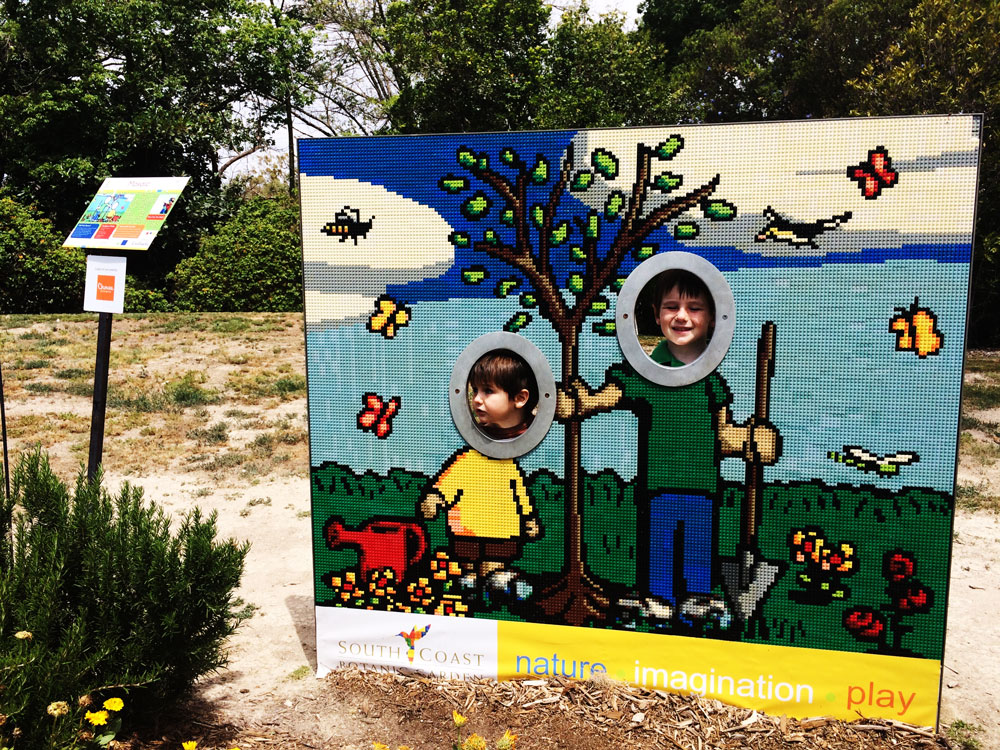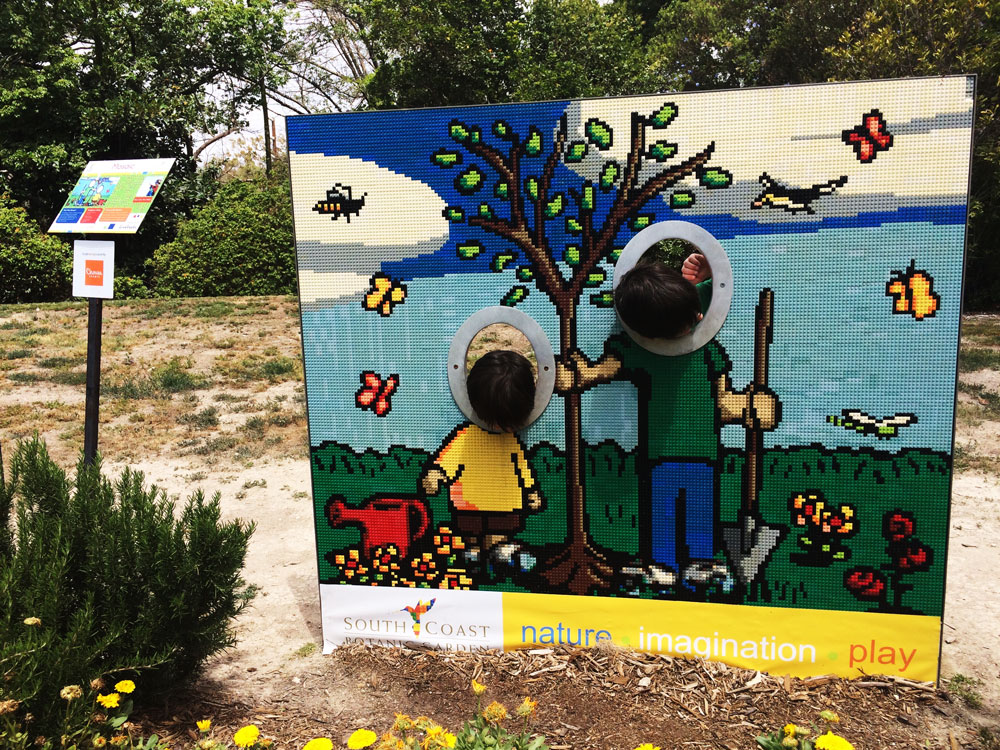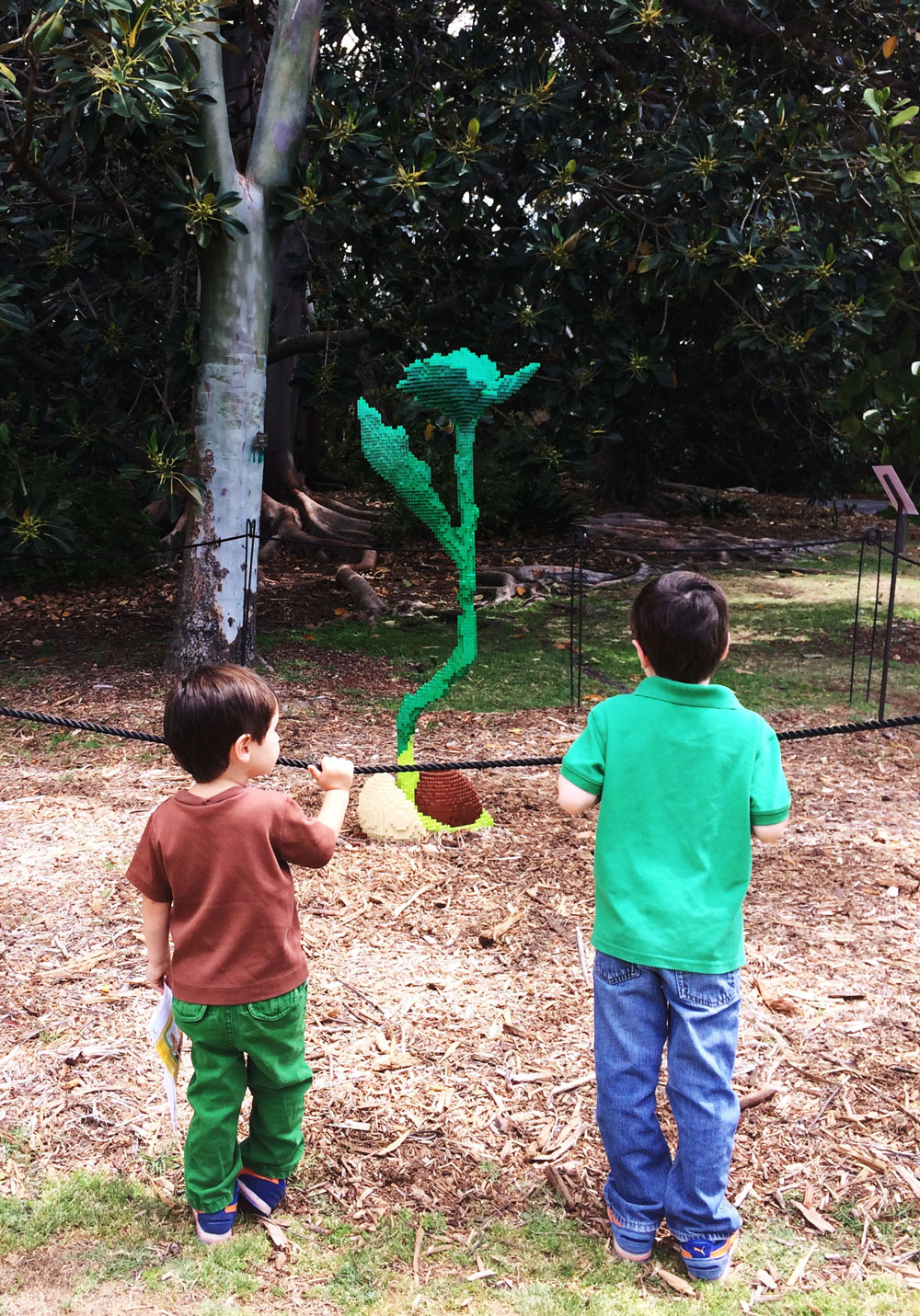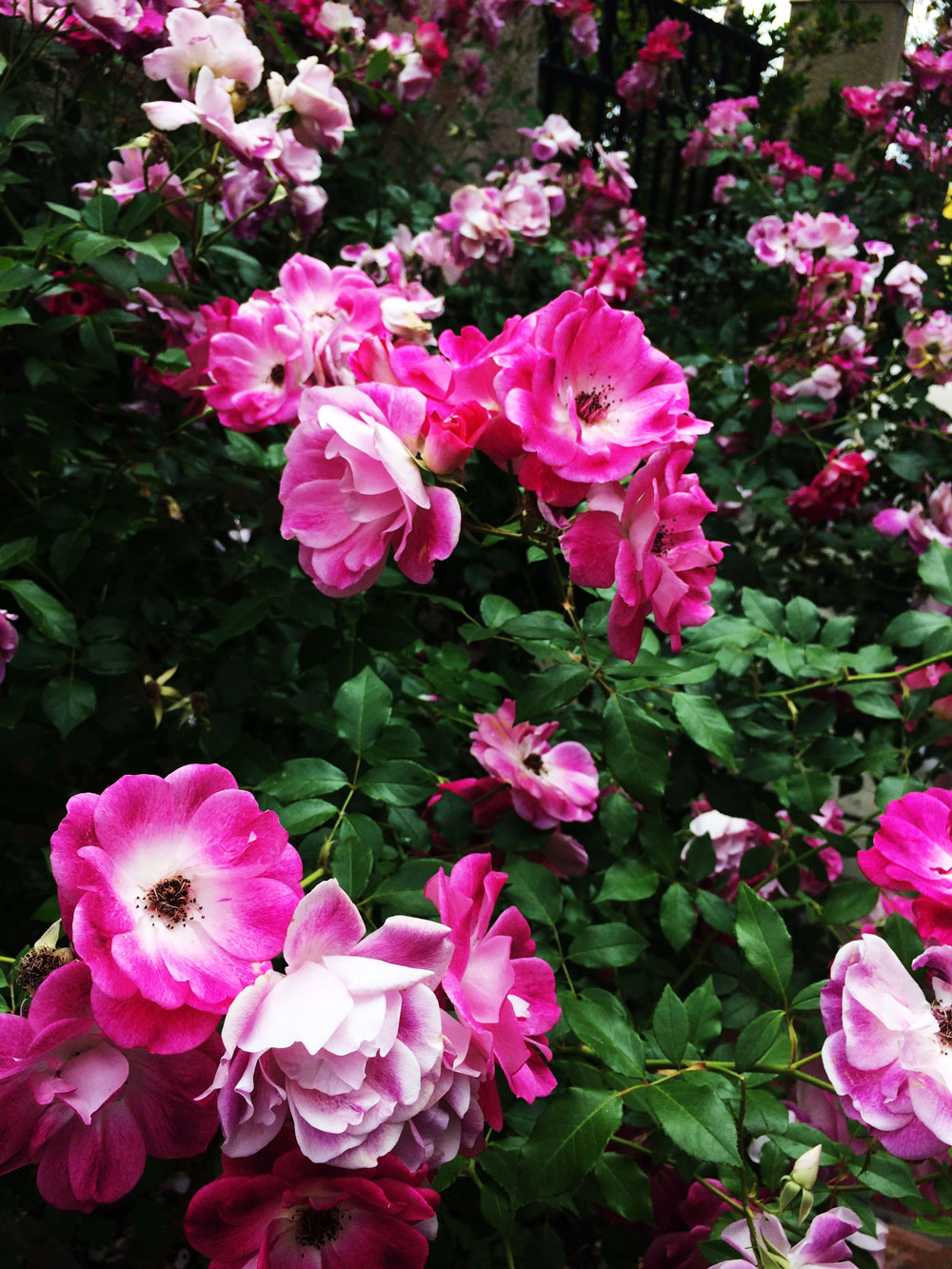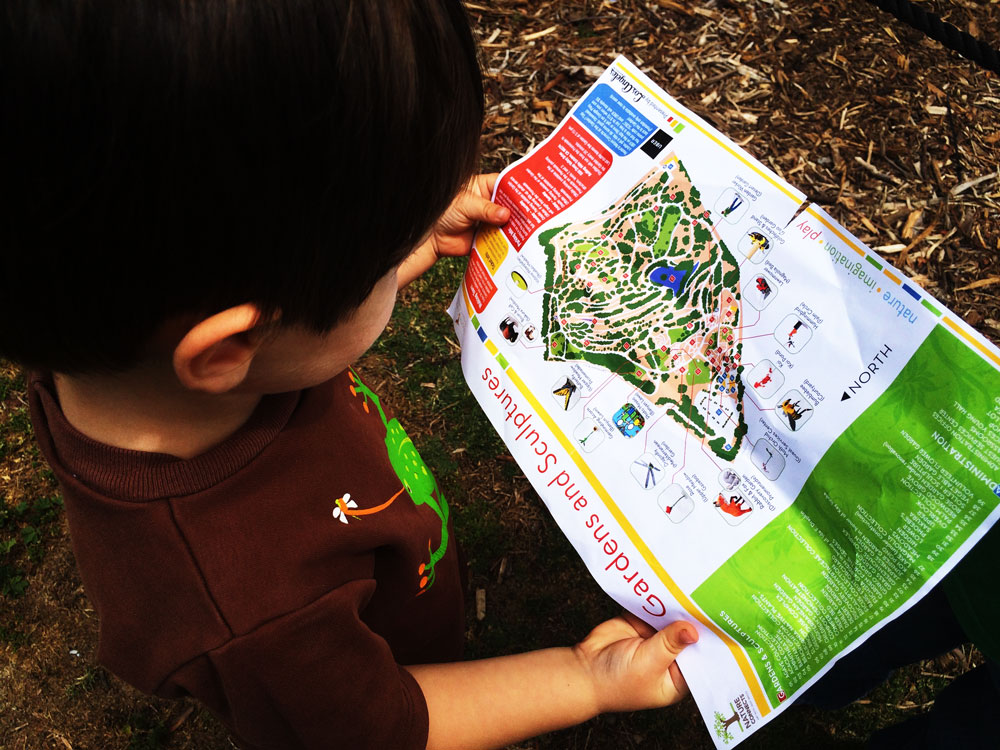 Max pretending to know how to read – with an upside down map. He insisted on holding the map and telling us where to go.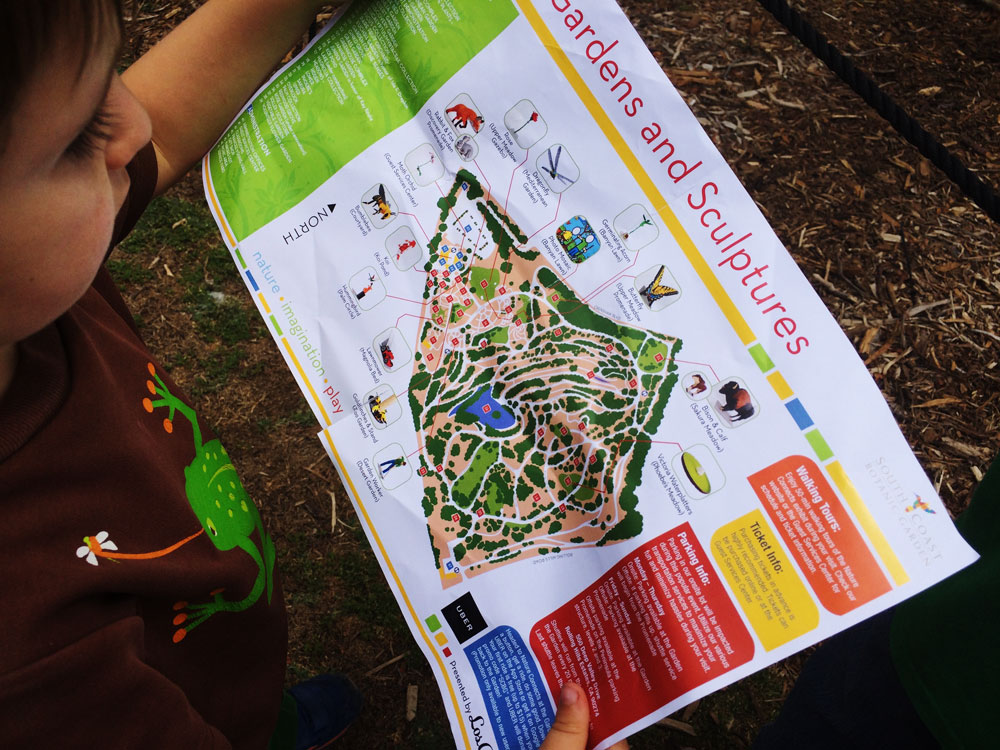 At least he got the map being upside down part right… after a while.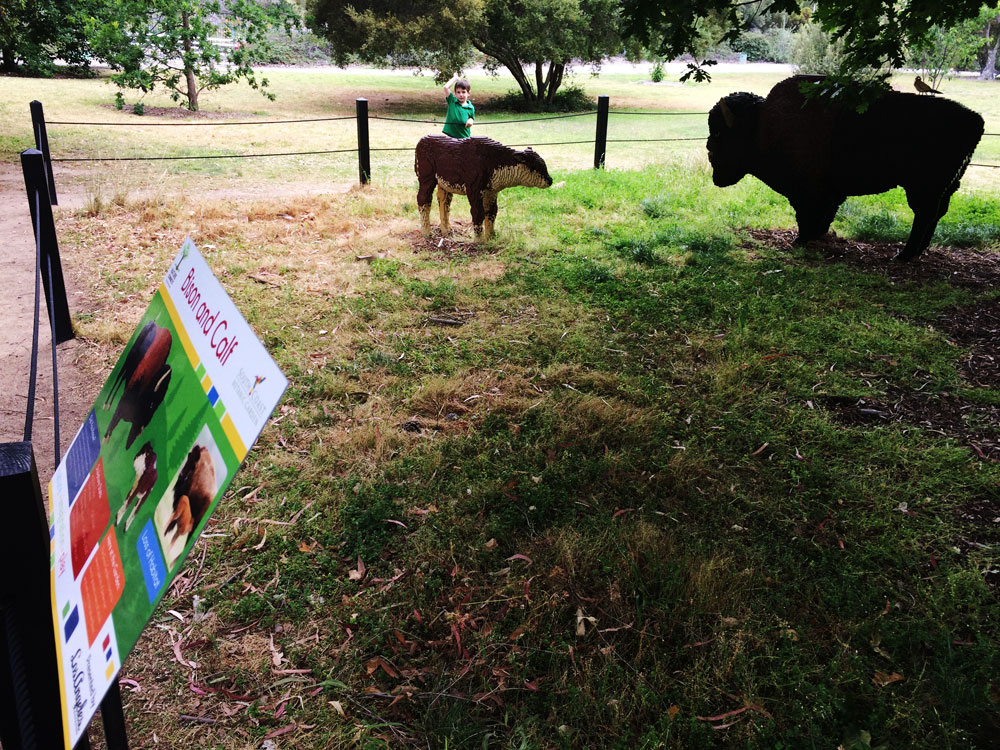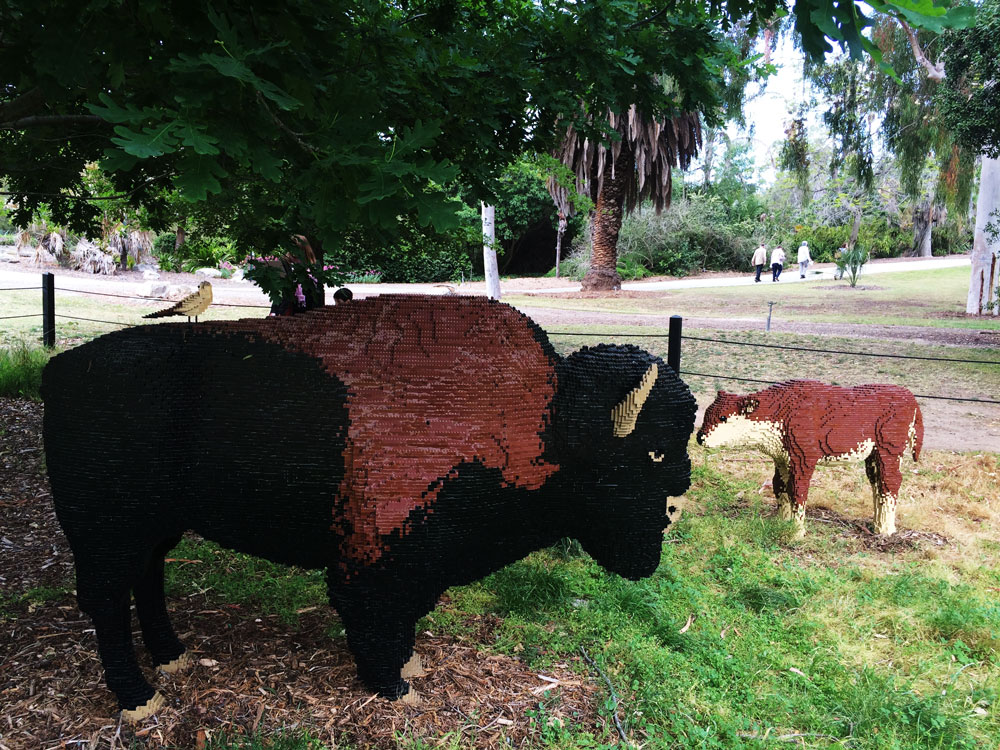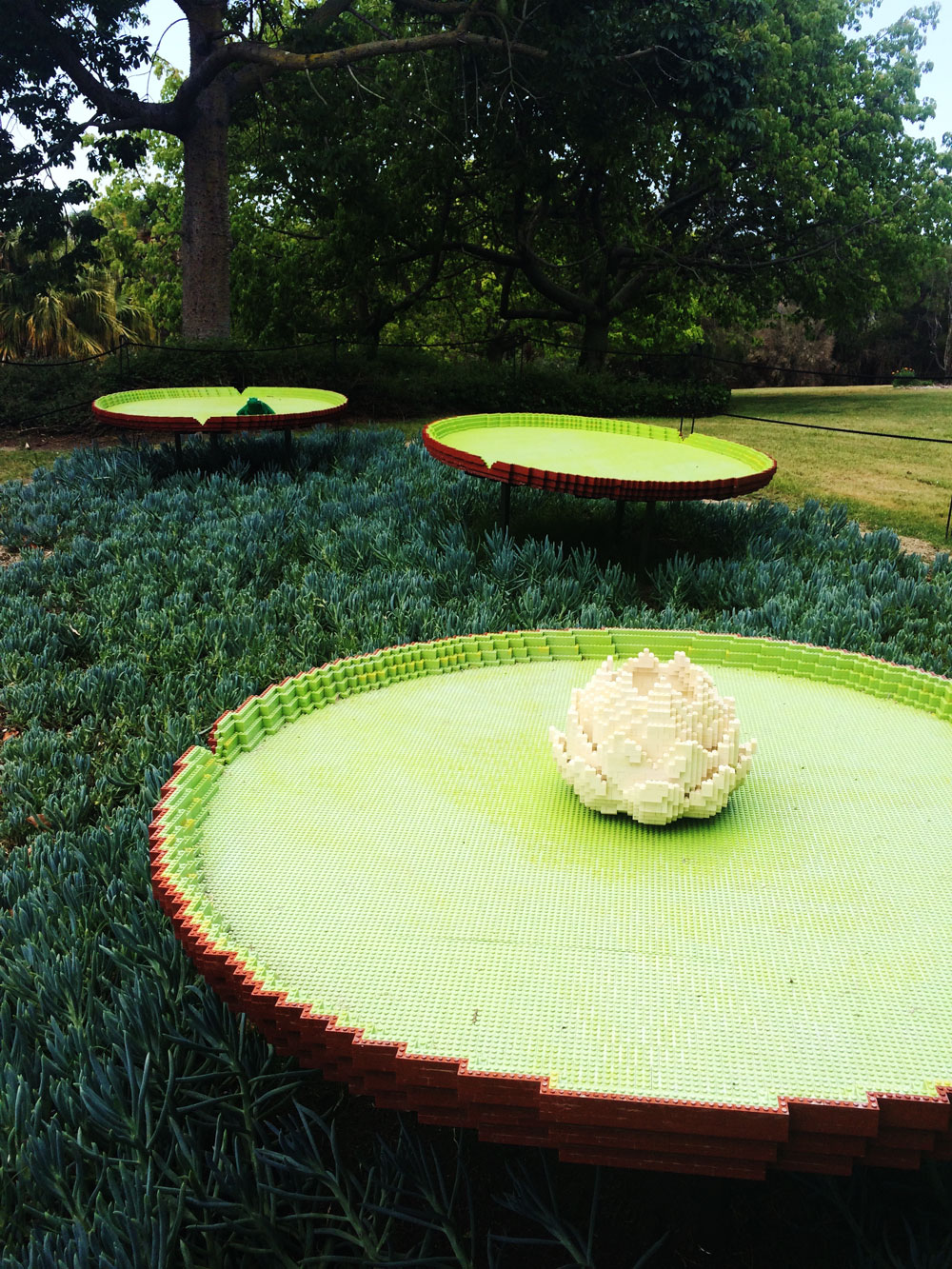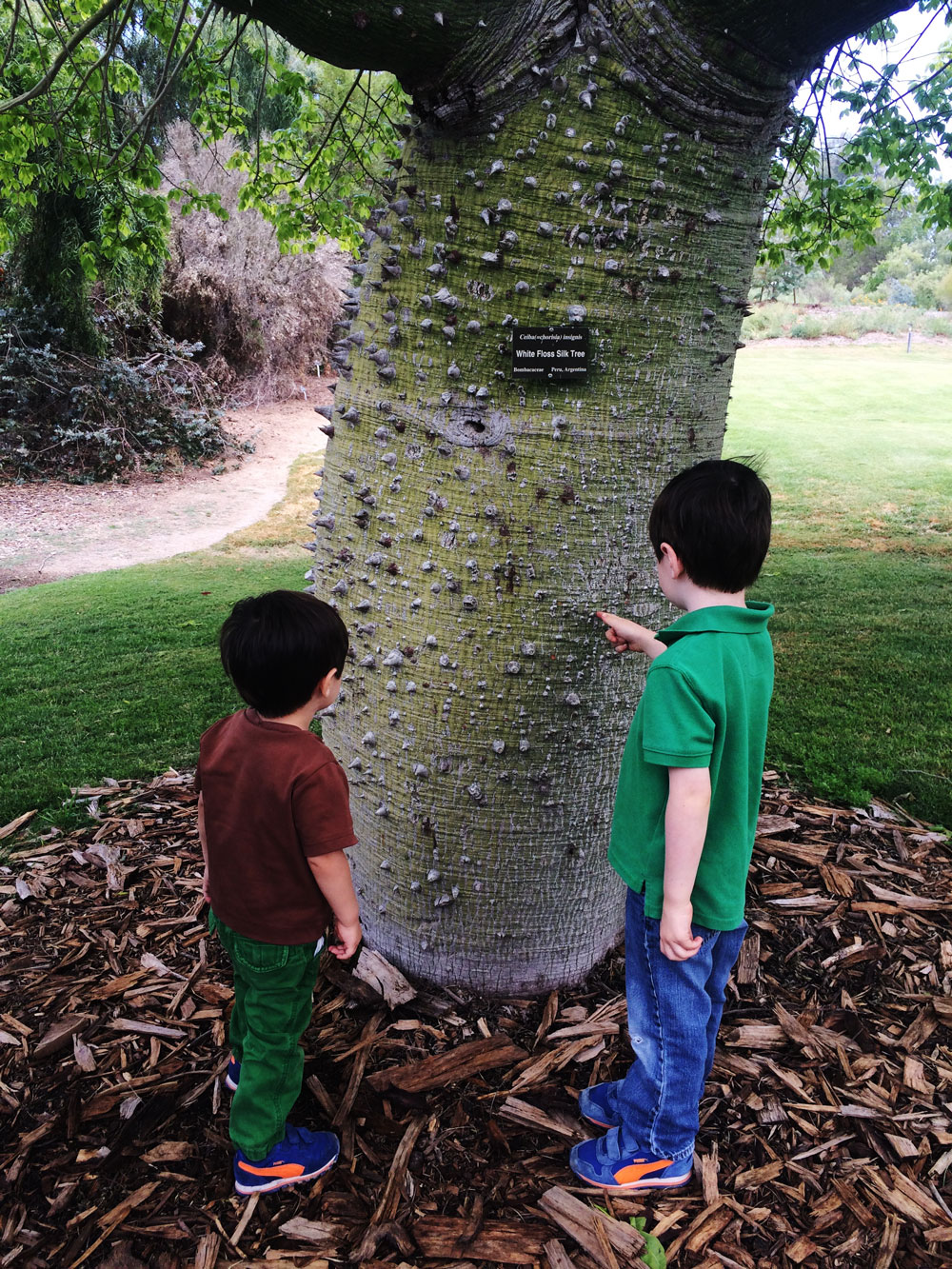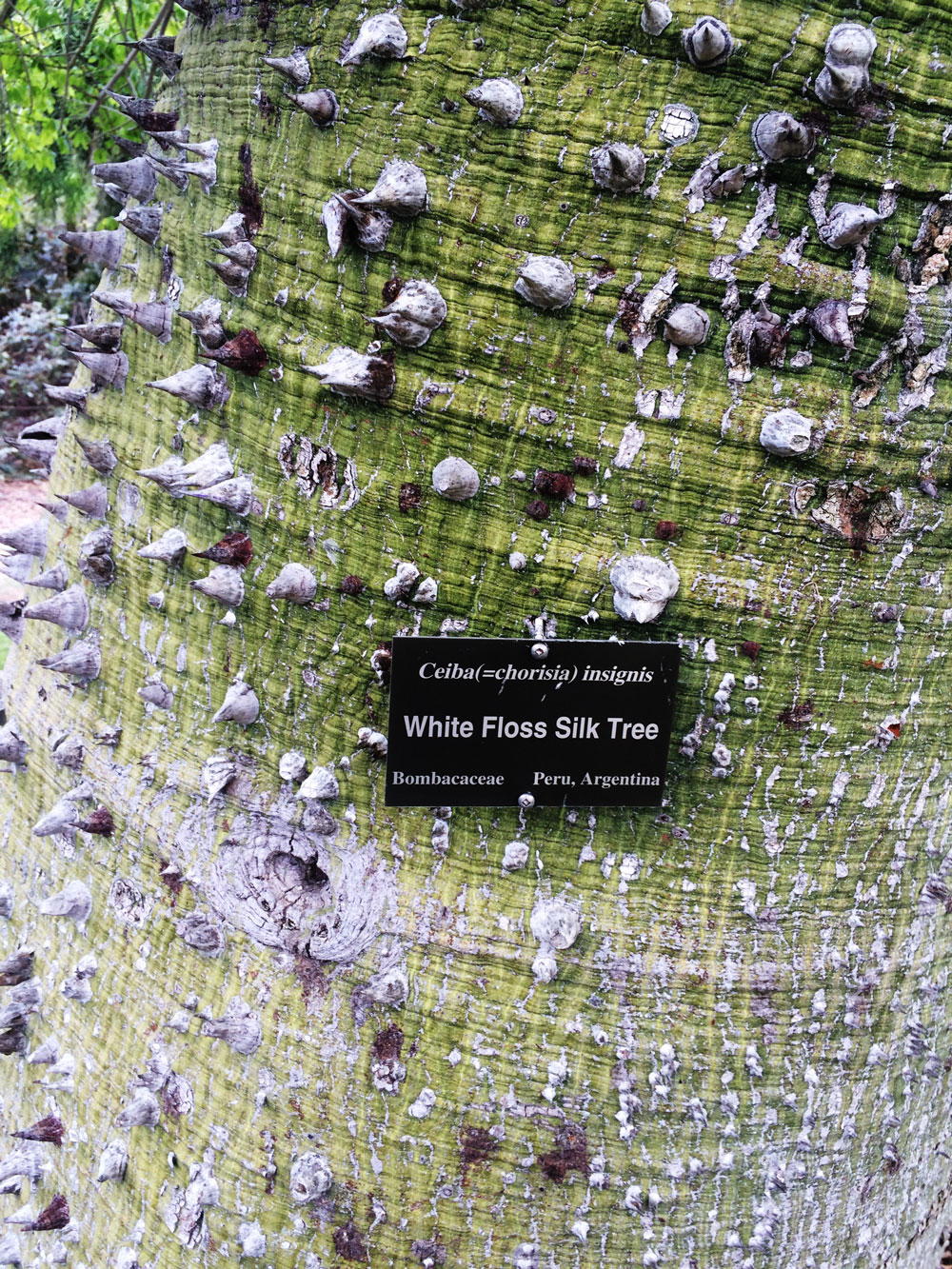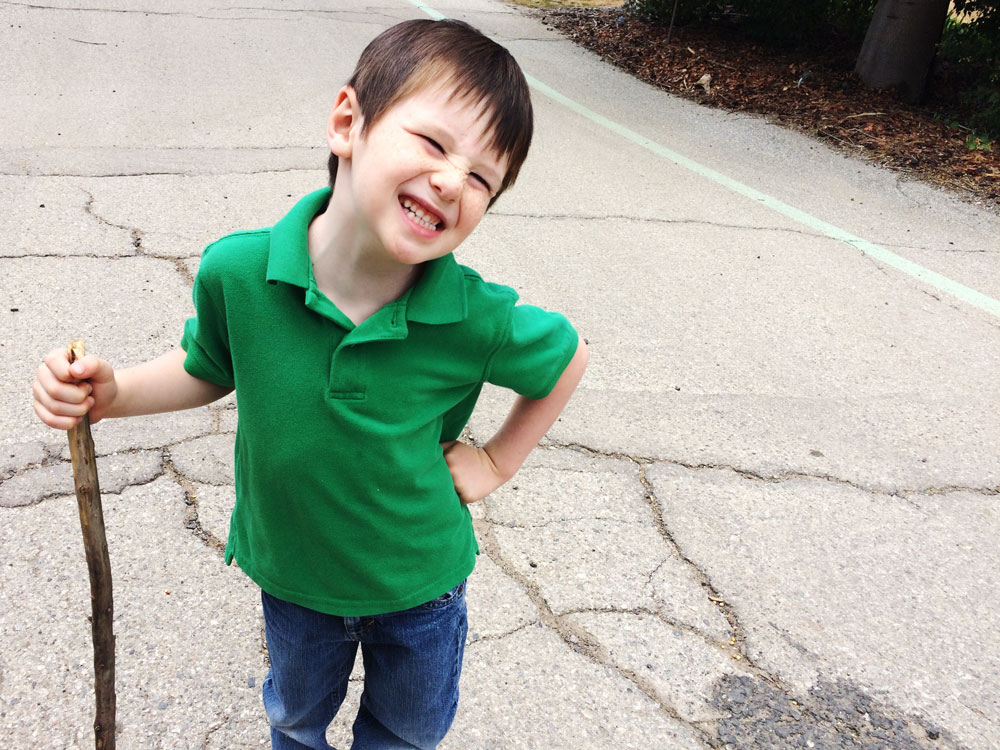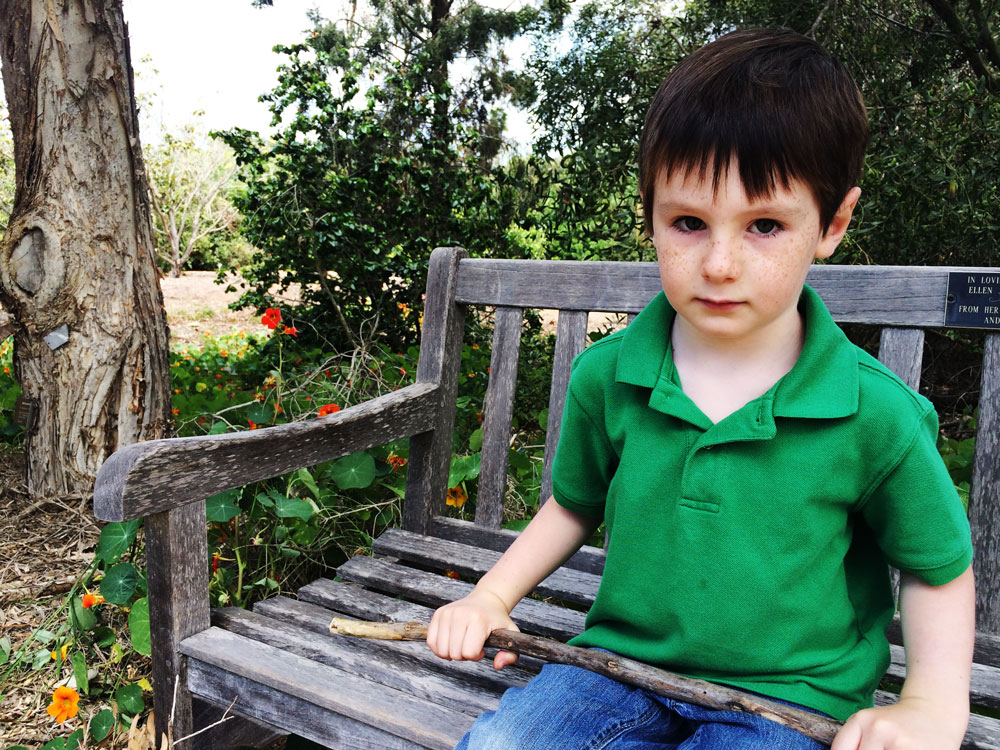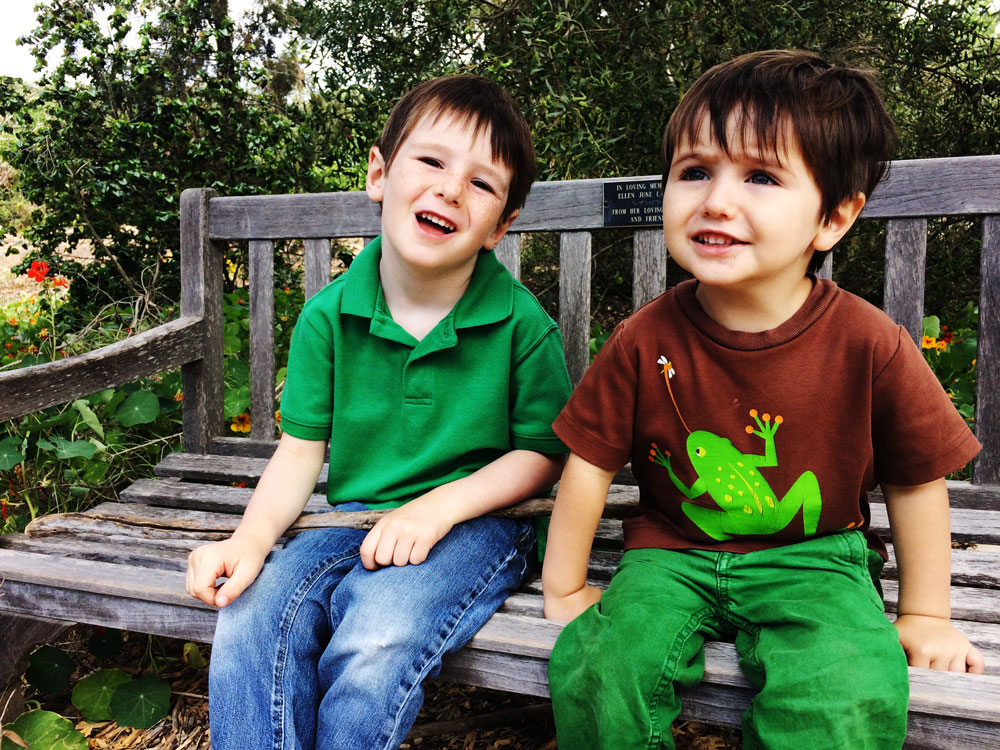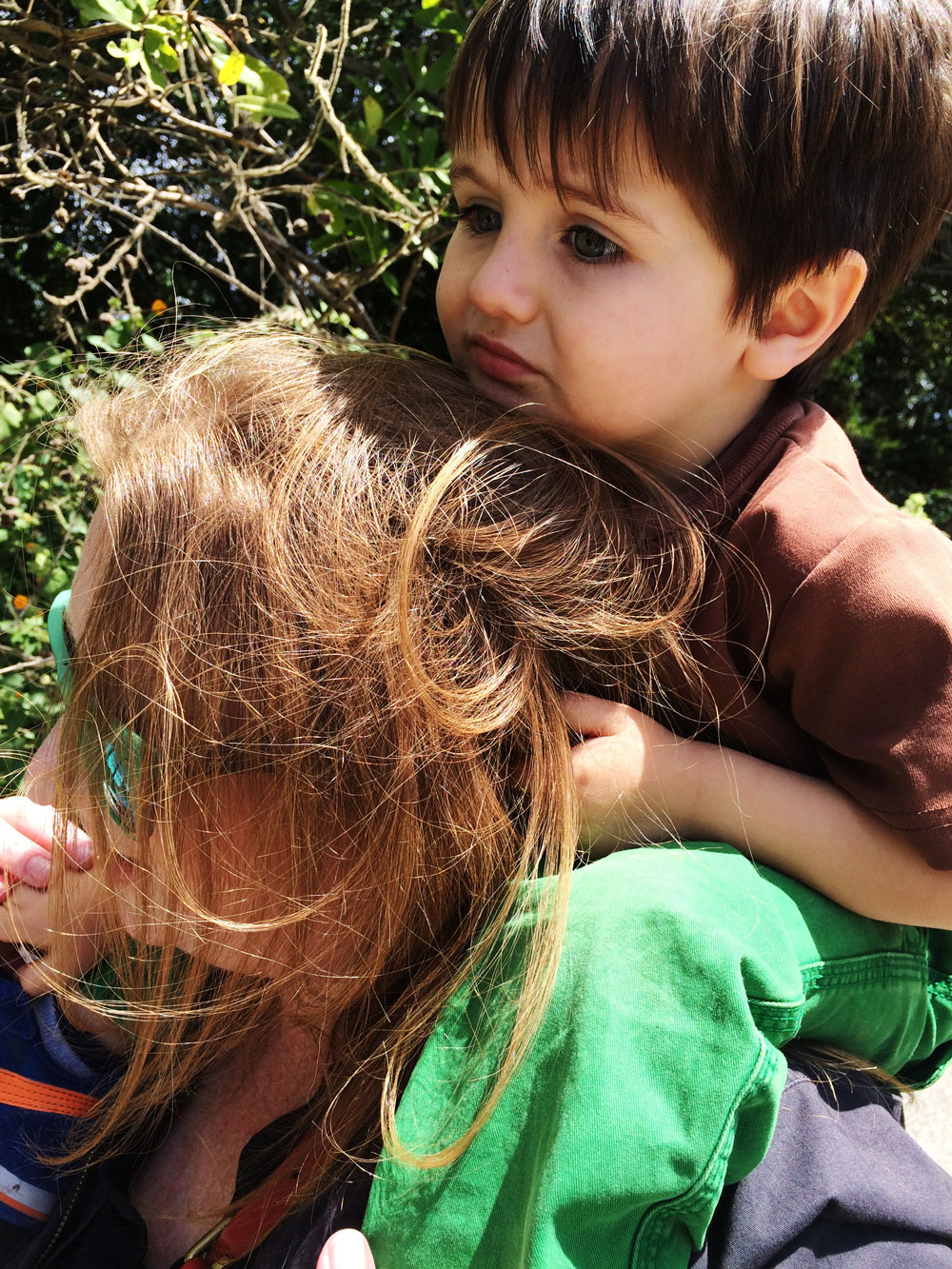 A shut out to my dear friend Janna, who reads this blog, and carried Max on her shoulders for most of our visit. Her beautiful hair paid the price. Love you, Janna.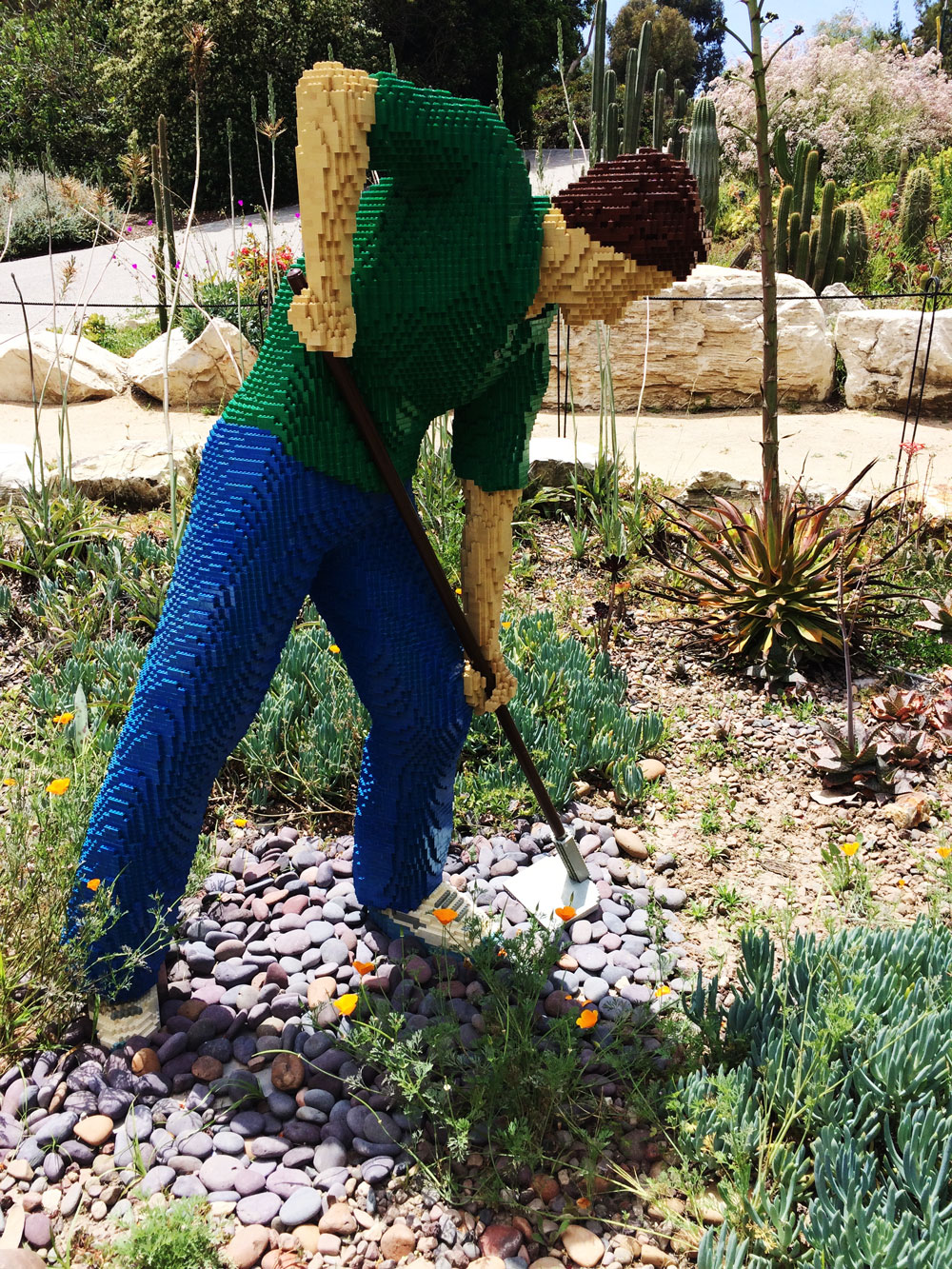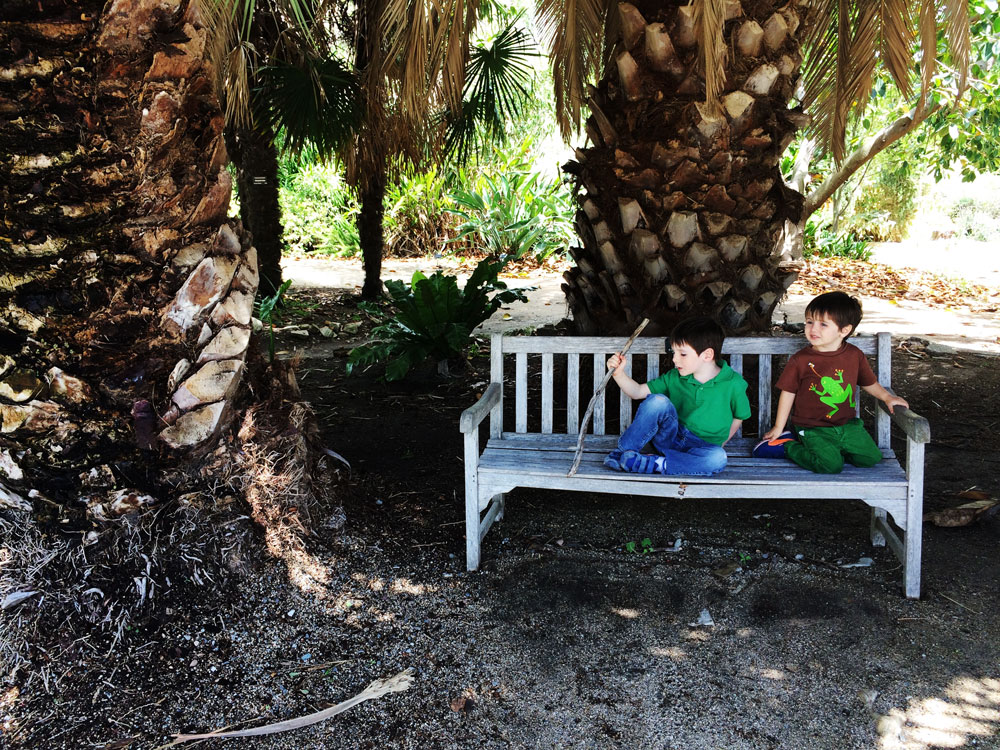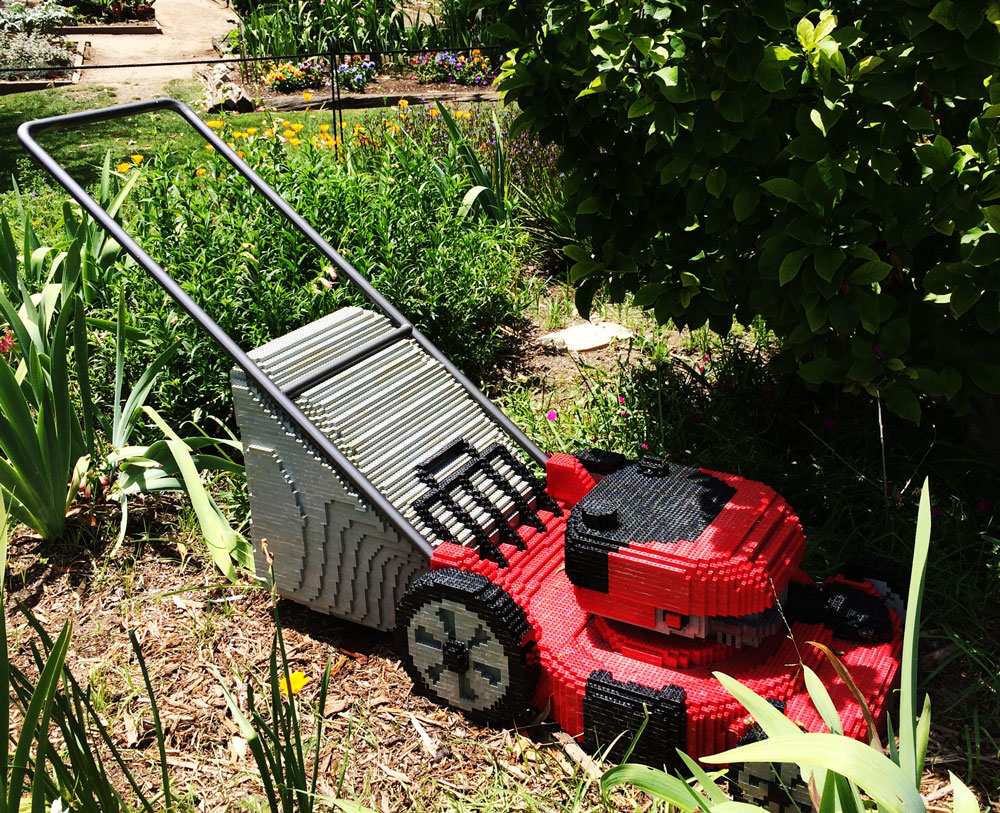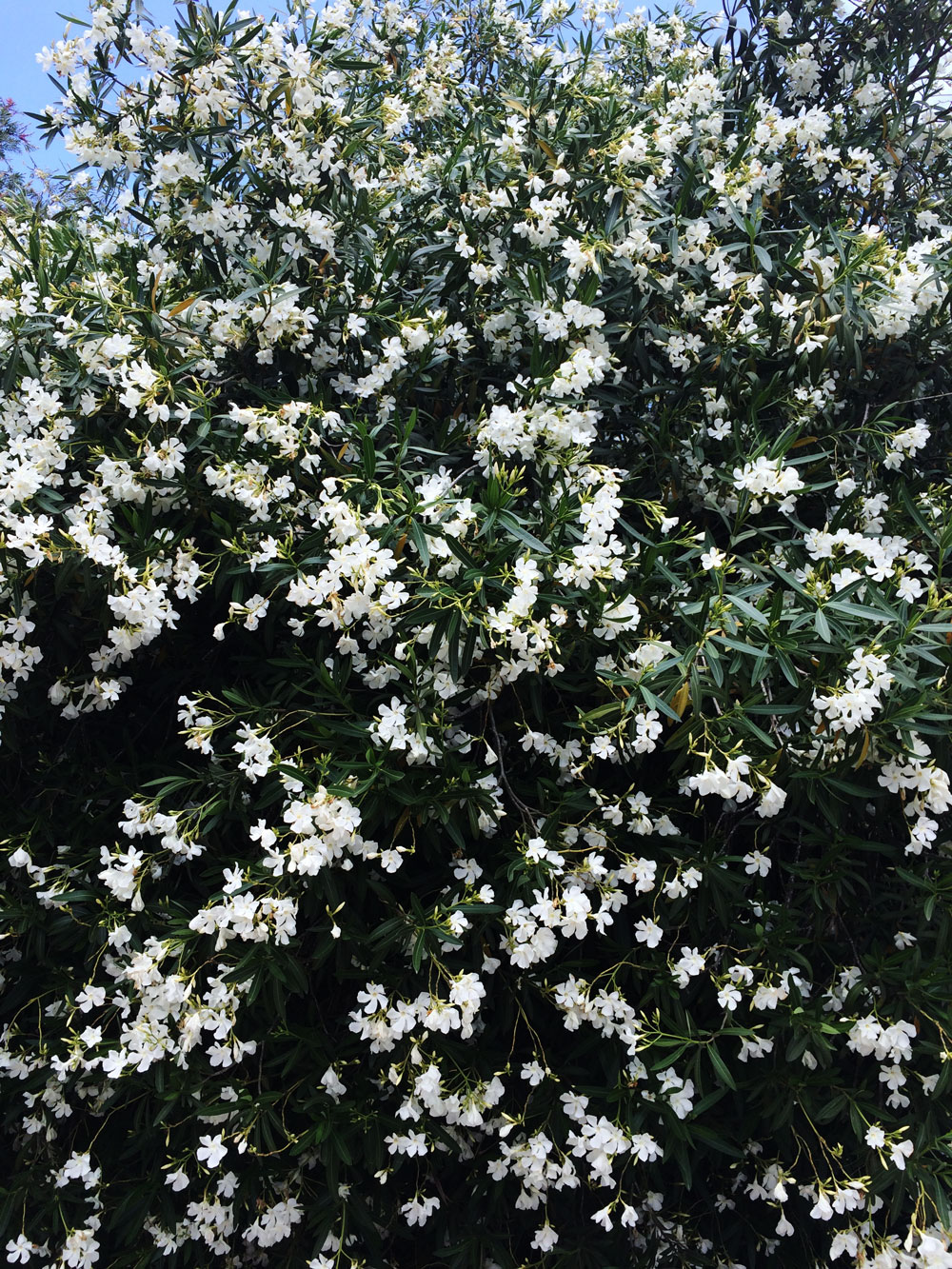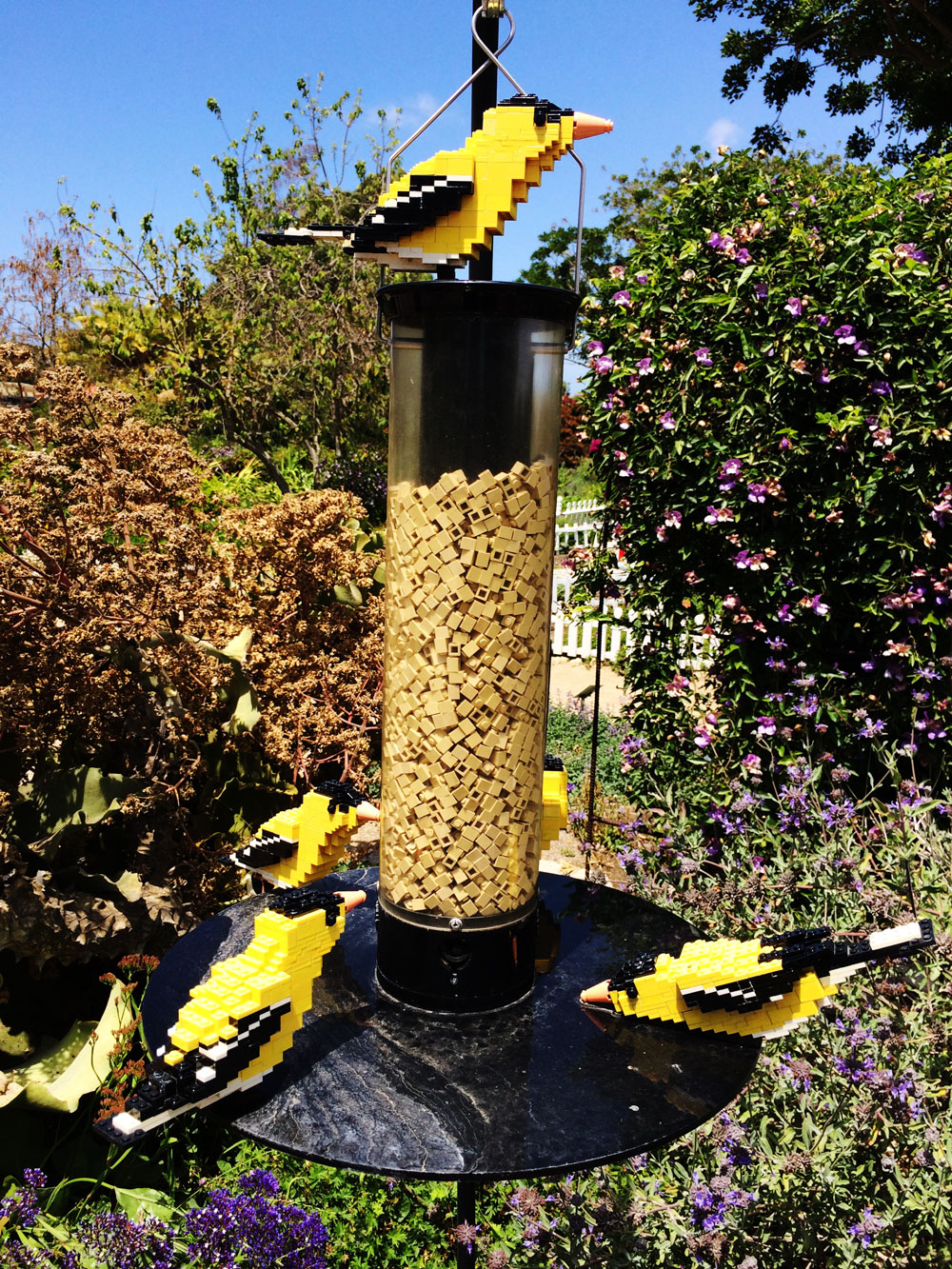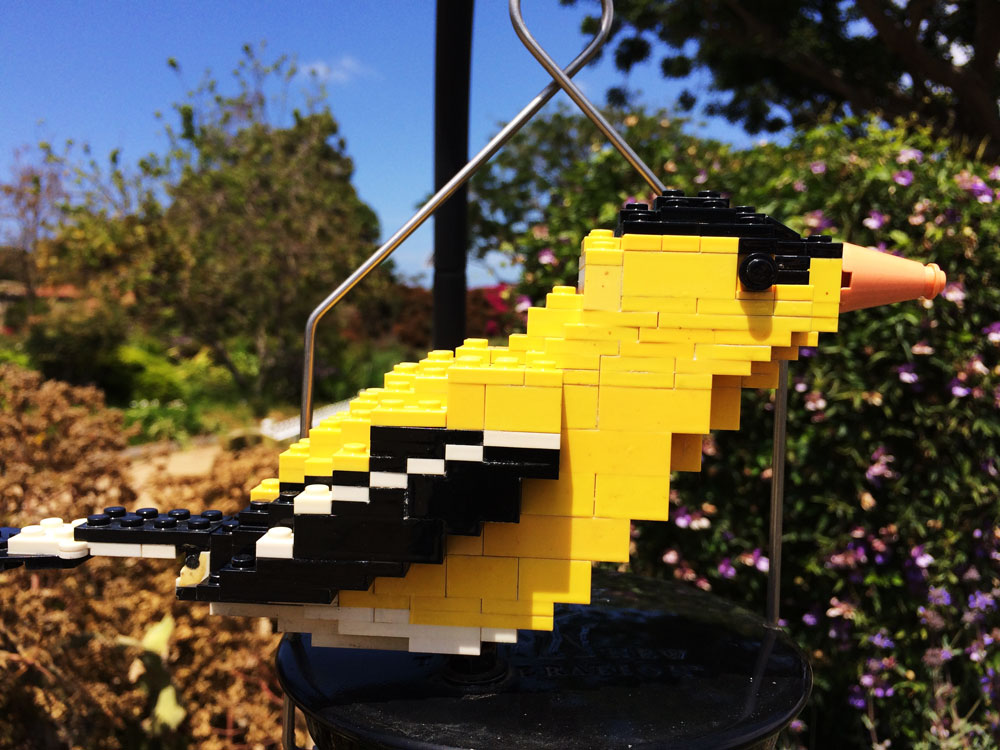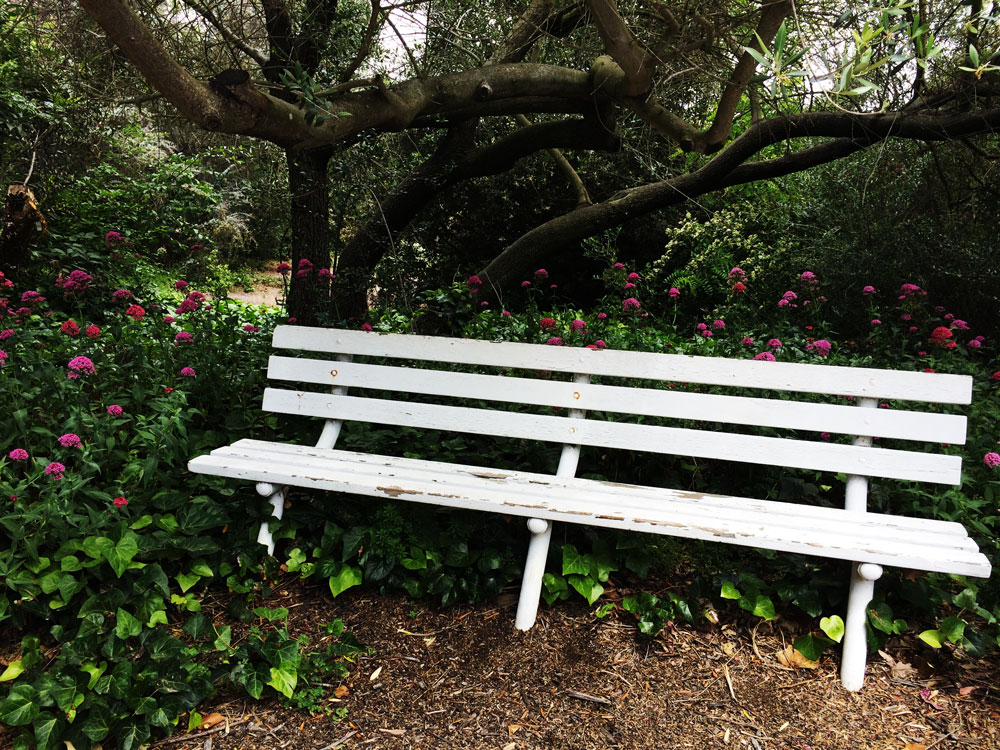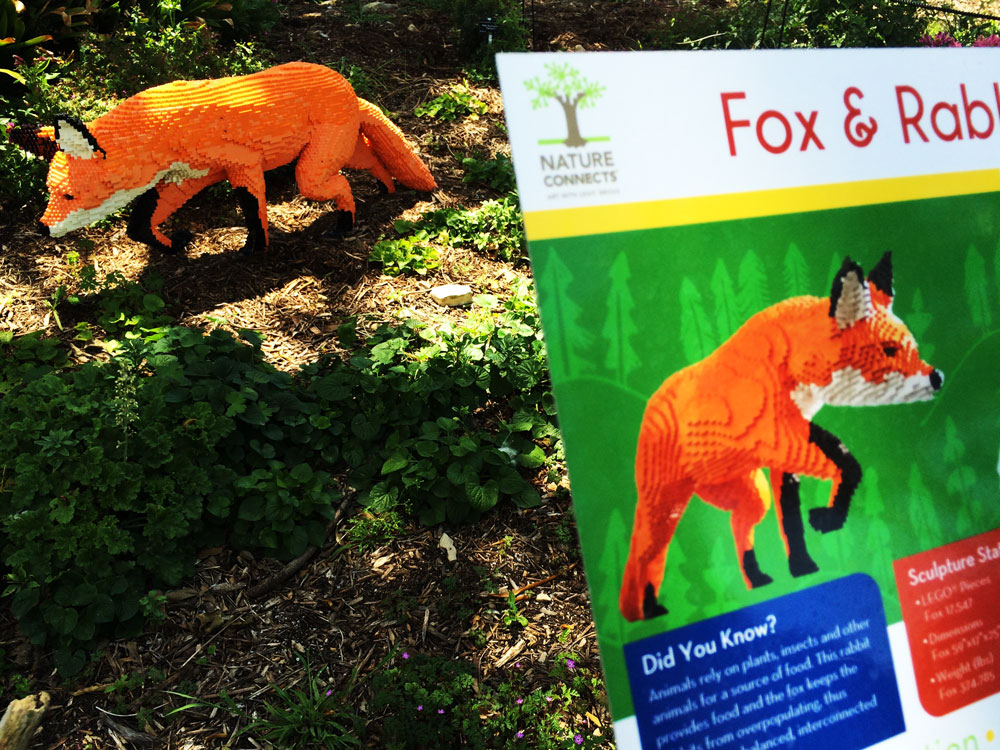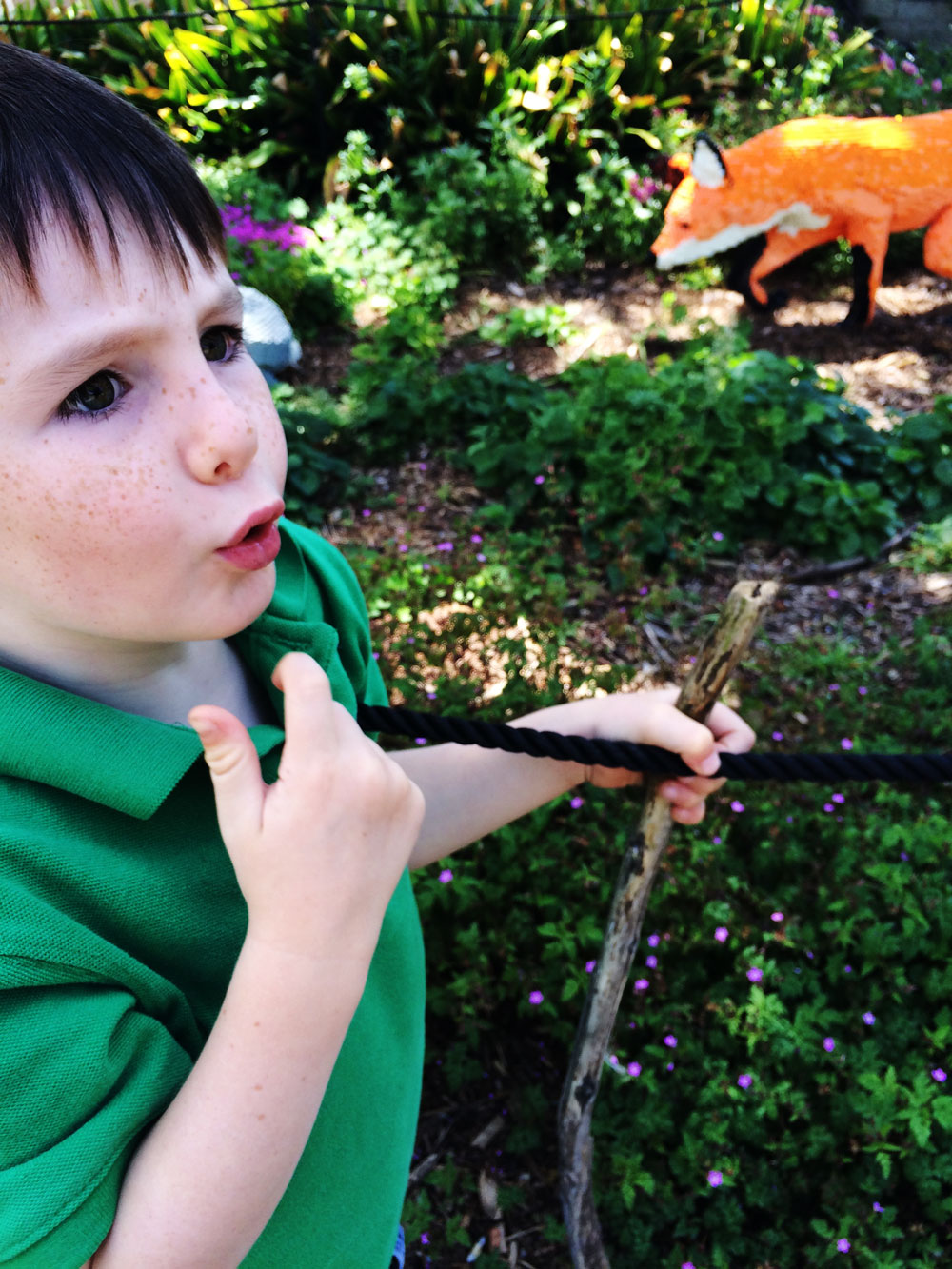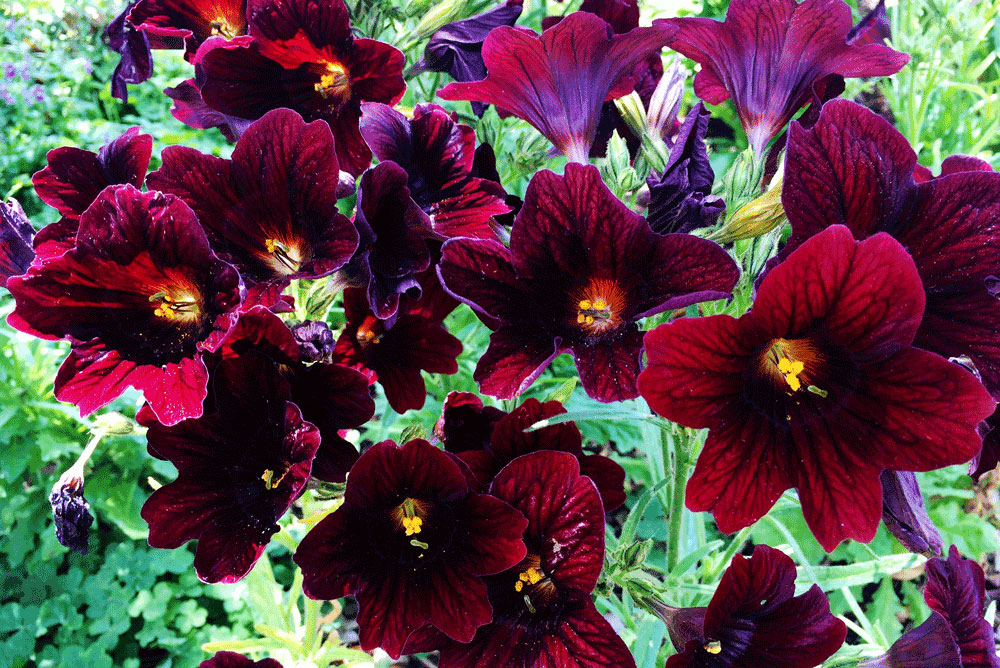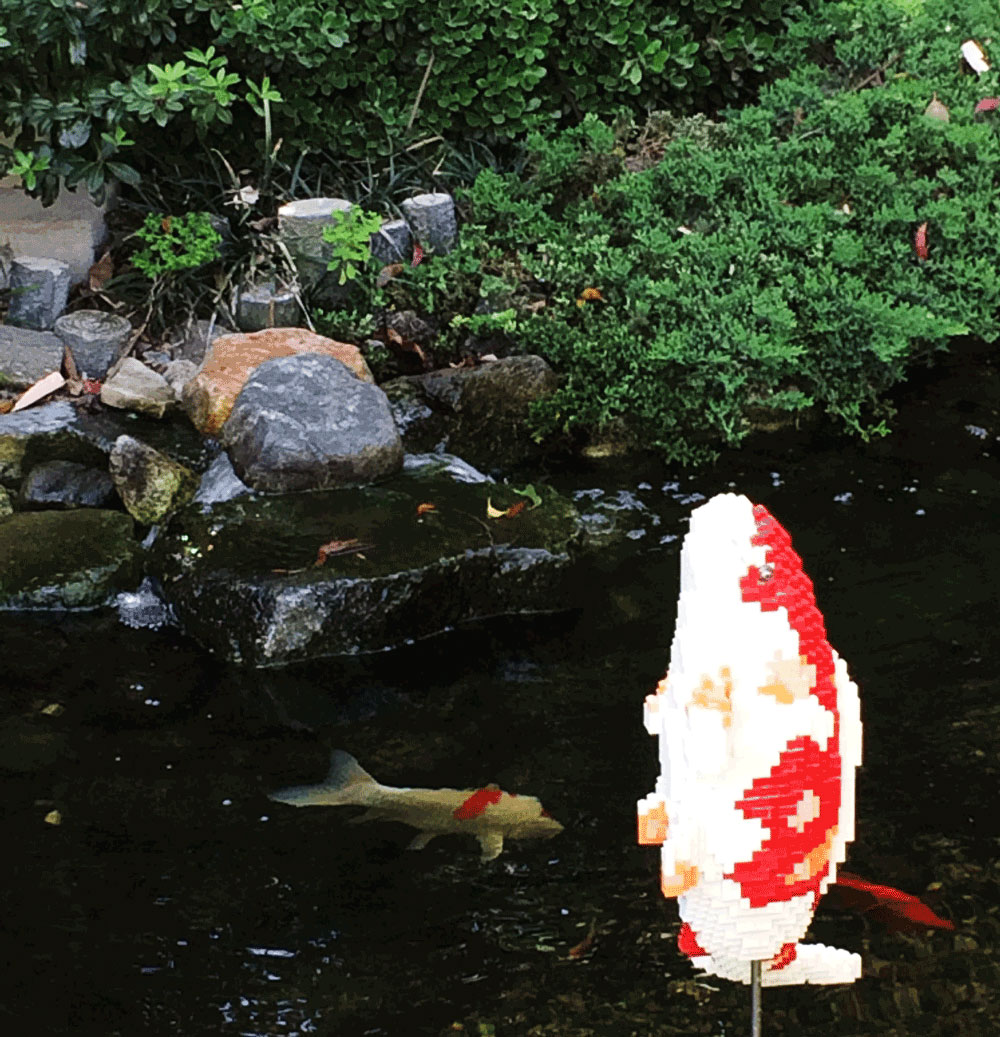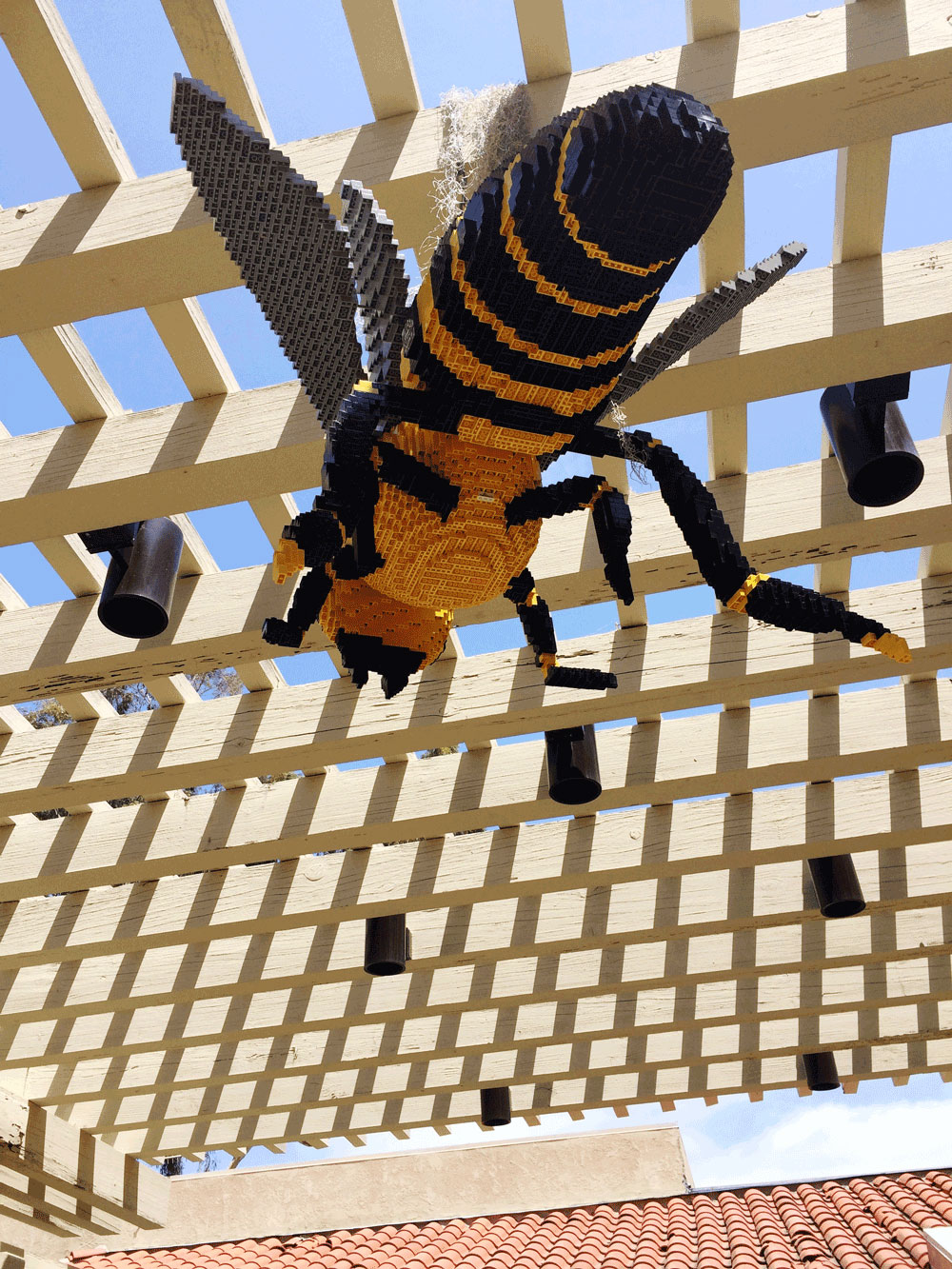 Tips for your visit:
You can't bring food inside the gardens – so don't bring snacks.
You can't buy food in the gardens. The gift shop at the entrance sells a couple of basic staples, but that is all, so, your kids should be well fed when coming.
The third Tuesday of each month is free, but, if you wait for the next free Tuesday, you will miss the Nature Connects Exhibit.
2 hours is enough to see the exhibit.
There is a play area to build Legos at the entrance. You might want to let the kids play there for another while.
General information:
GARDEN HOURS:
9:00 AM to 5:00 PM (last ticket sale at 4:30 PM)
GIFT SHOP HOURS:
Monday-Sunday: 10:00 AM to 5:00 PM
VISITING DAYS:
The Garden is open to the public 364 days a year and closed Christmas Day.
ADDRESS:
26300 Crenshaw Boulevard
Palos Verdes Peninsula, California 90274
(310) 544-1948
ADMISSION:
Foundation Members: FREE
Adults: $9
Seniors (62 and over): $6
Students (with ID): $6
Children (5 – 12): $4
Children (4 and under): FREE
https://jestcafe.com/wp-content/uploads/2016/05/jestcafe.com-South-Coast-botanic-gardens-20.jpg
1333
1000
Mila
https://jestcafe.com/wp-content/uploads/2017/08/Jest-Cafe-about-design.jpg
Mila
2016-05-04 06:26:28
2016-05-04 06:26:28
South Coast Botanic Gardens - Nature Connects Exhibition