We put out our Outdoor Halloween decorations last weekend. I wanted to create a ghost family in the front yard, and this is how it came out. Cute, don't you think?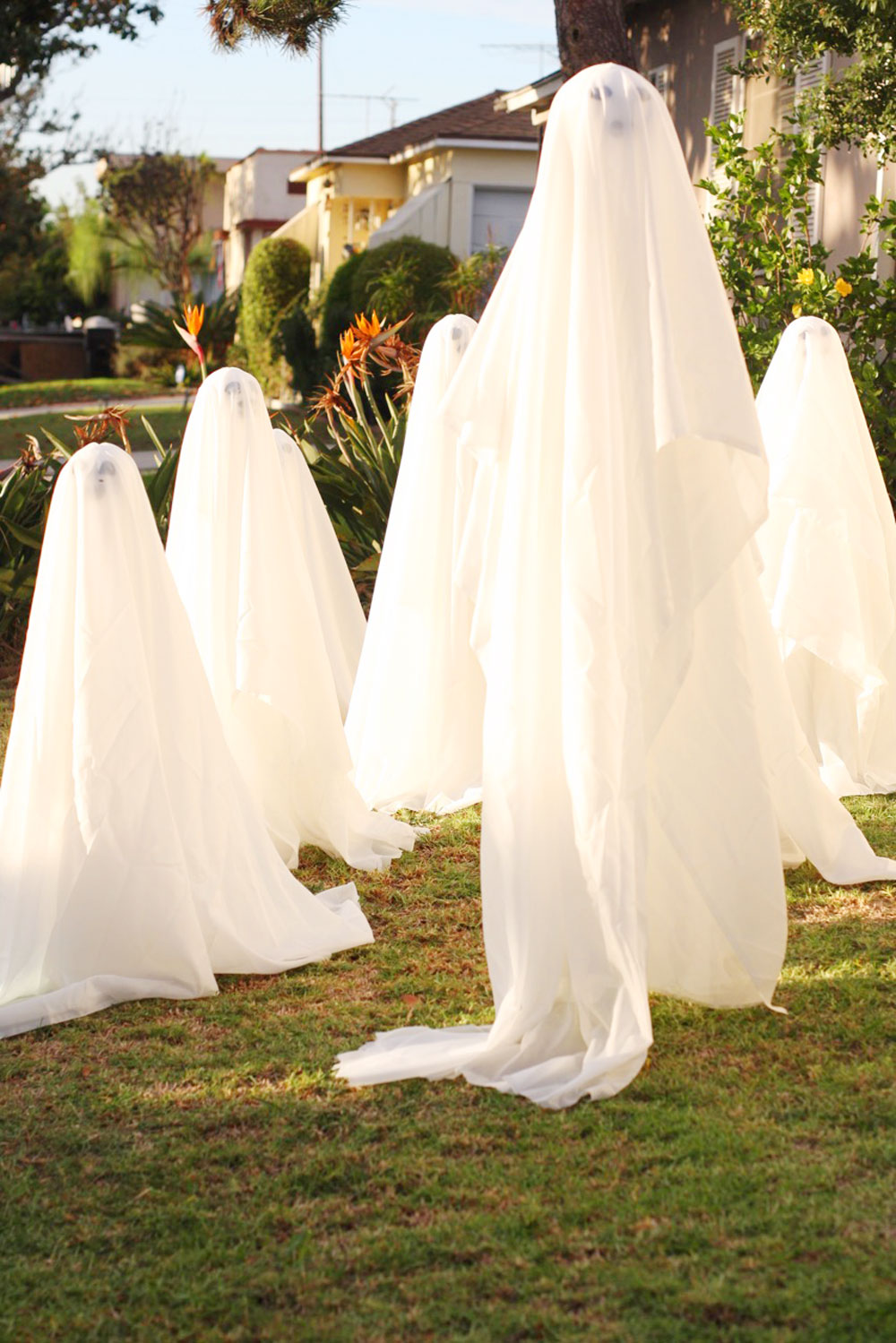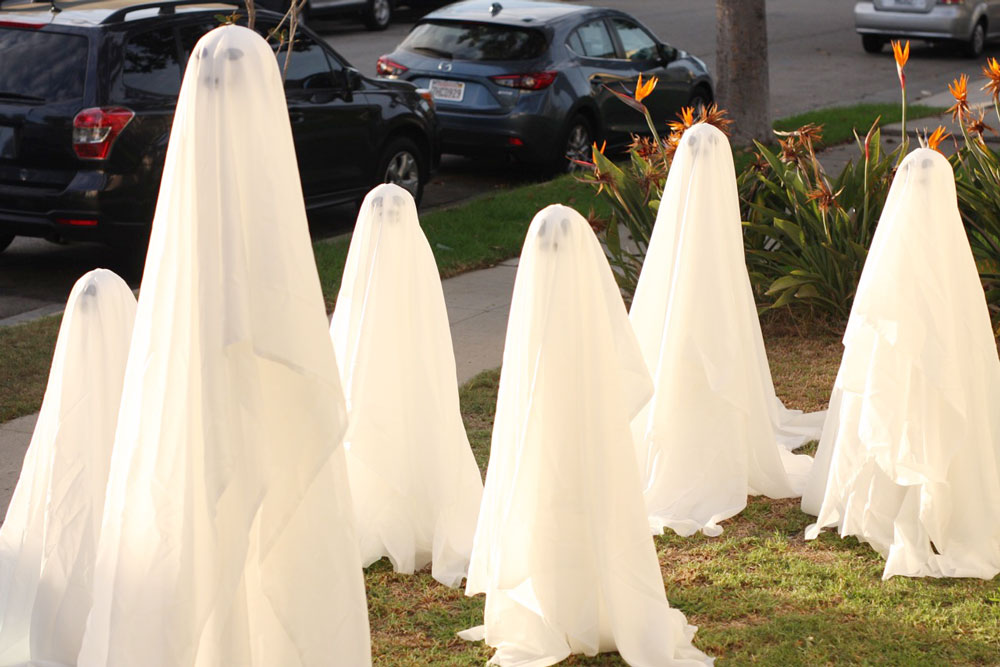 Here is what we used,
Materials:
7 – sticks of different lengths. Approximately 1.5" x 1" wide. They need to be sturdy enough to support the weight of the fabric and not fall with the wind. No need to get fancy with the sticks, almost anything will do.
7 – Styrofoam spheres. 6 small 6" spheres for the smaller ghosts, and a big 10" sphere for the big ghost. I bought them at Michael's.
Light sheer white fabric. I went to the fabric district in L.A. and got those rolls that you can buy as is. They are $1.99 a yard! So cheap. I used approximately 25 yards.
7 – 2" Nails to attach the fabric to the Styrofoam
2 – sheet of black felt ($0.39 at Michael's)
Glue gun to attach the mouths and eyes to the Styrofoam.
Here is what we did:
We grabbed sticks of different sizes from our backyard and pounded them in the grass.
I made a small hole in the Styrofoam ball and pressed the stick into the sphere with enough strength to insert it 4-5 inches in. No need to glue.
We covered the Styrofoam balls with the fabric and cut it at the floor level with some scissors to make sure it had the right length; almost touching the floor.  I used two strips of fabric on top of the spheres to cover the ghosts and give them more volume. I crossed them on top of each other like an X.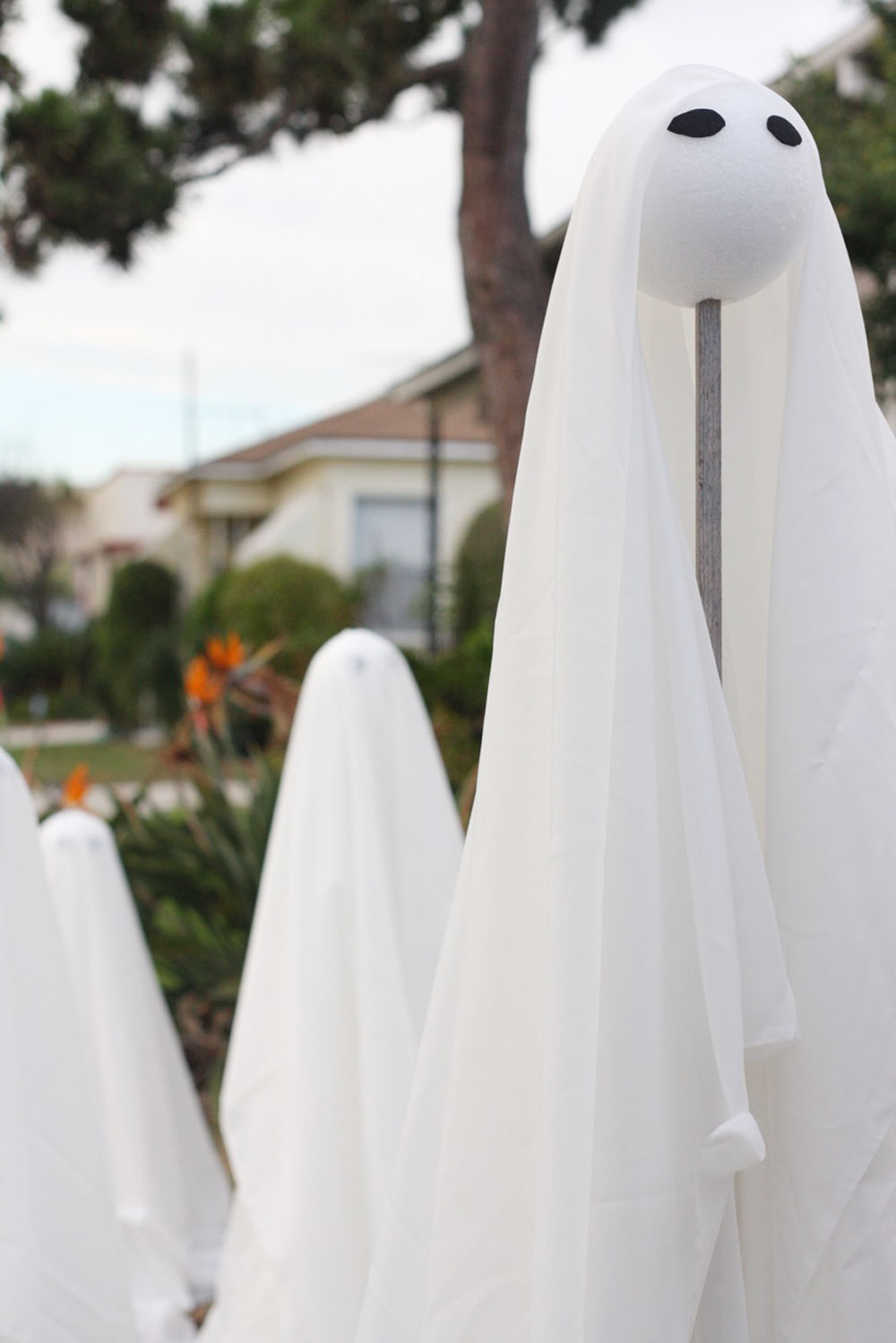 4. I nailed the fabric to the sphere.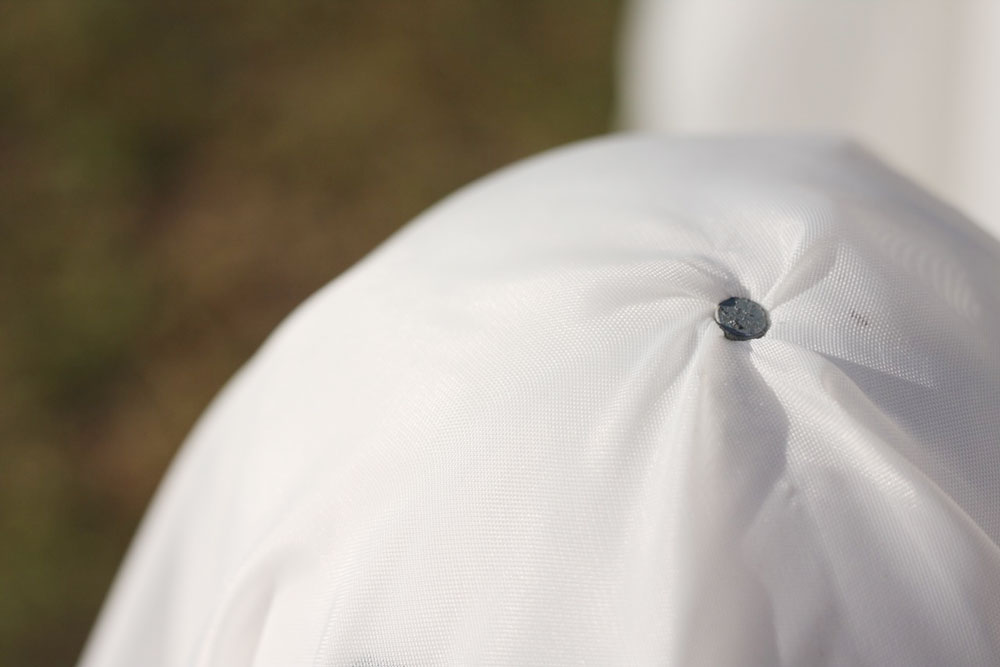 5. Cut out eyes and mouths for the ghosts from black felt.
6. Glued the eyes and mouths with the glue gun on low temperature. You don't want the glue to be so hot as to melt the Styrofoam.
The project took no more than 1 hour, so you still have time to do this for Halloween!
Finally, I want to thank my friends that came out to help me and ended up doing all the work for me. A perfect DIY project, indeed!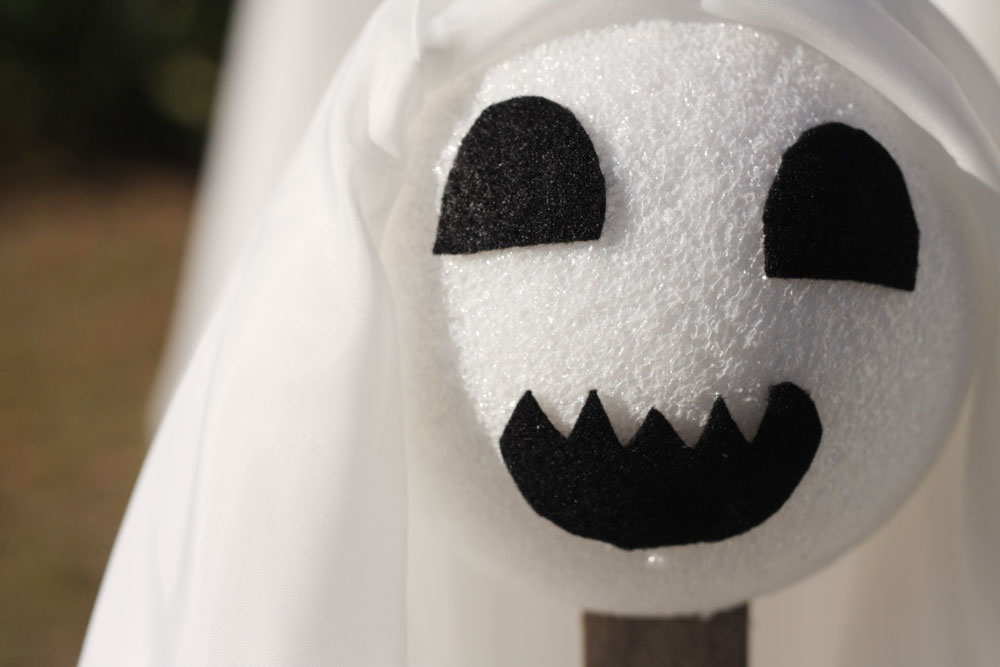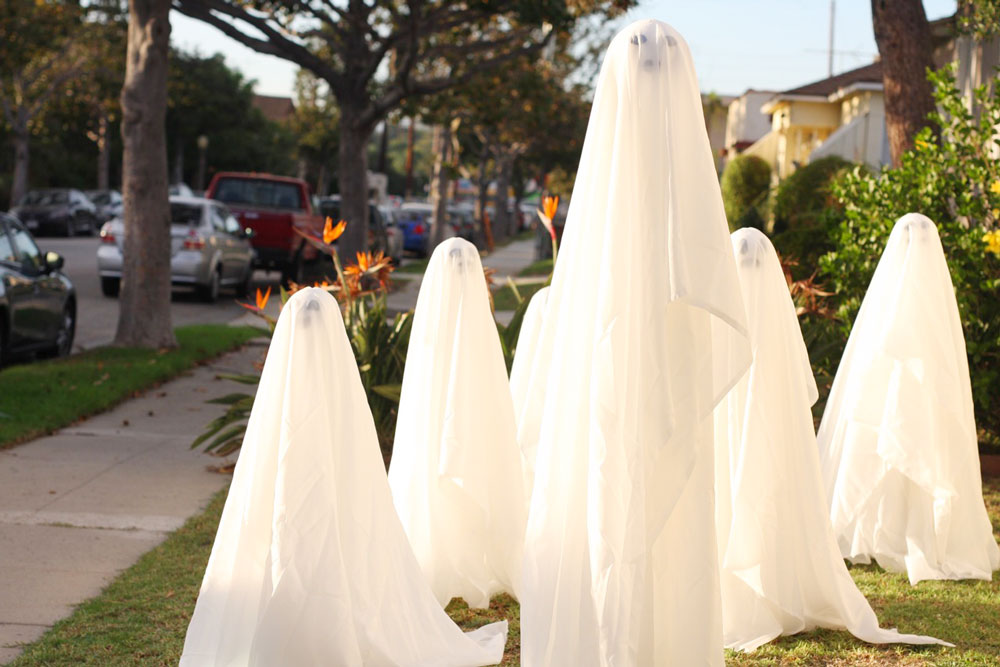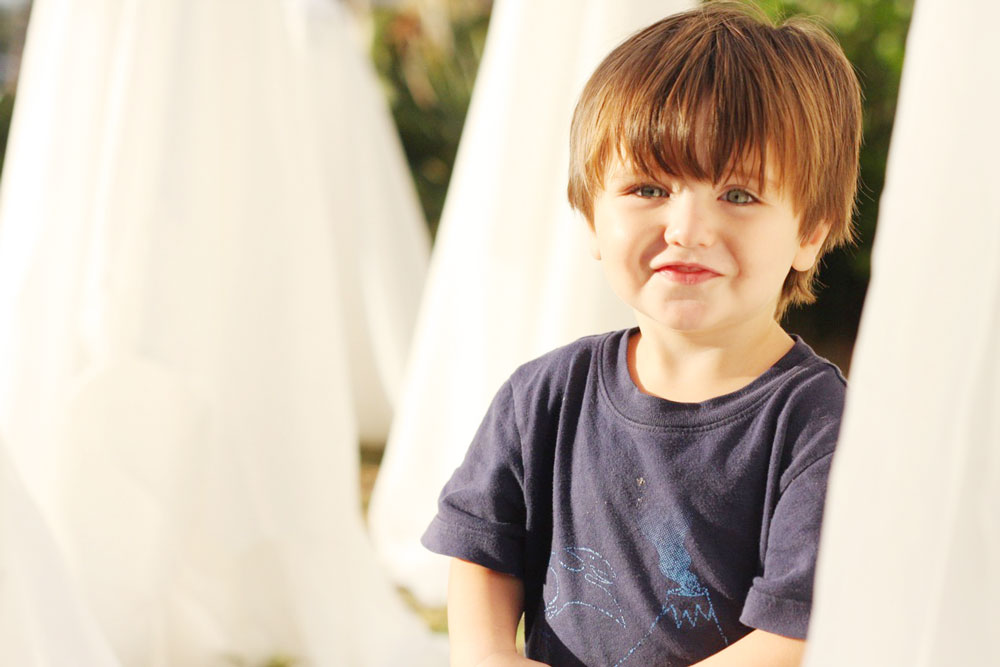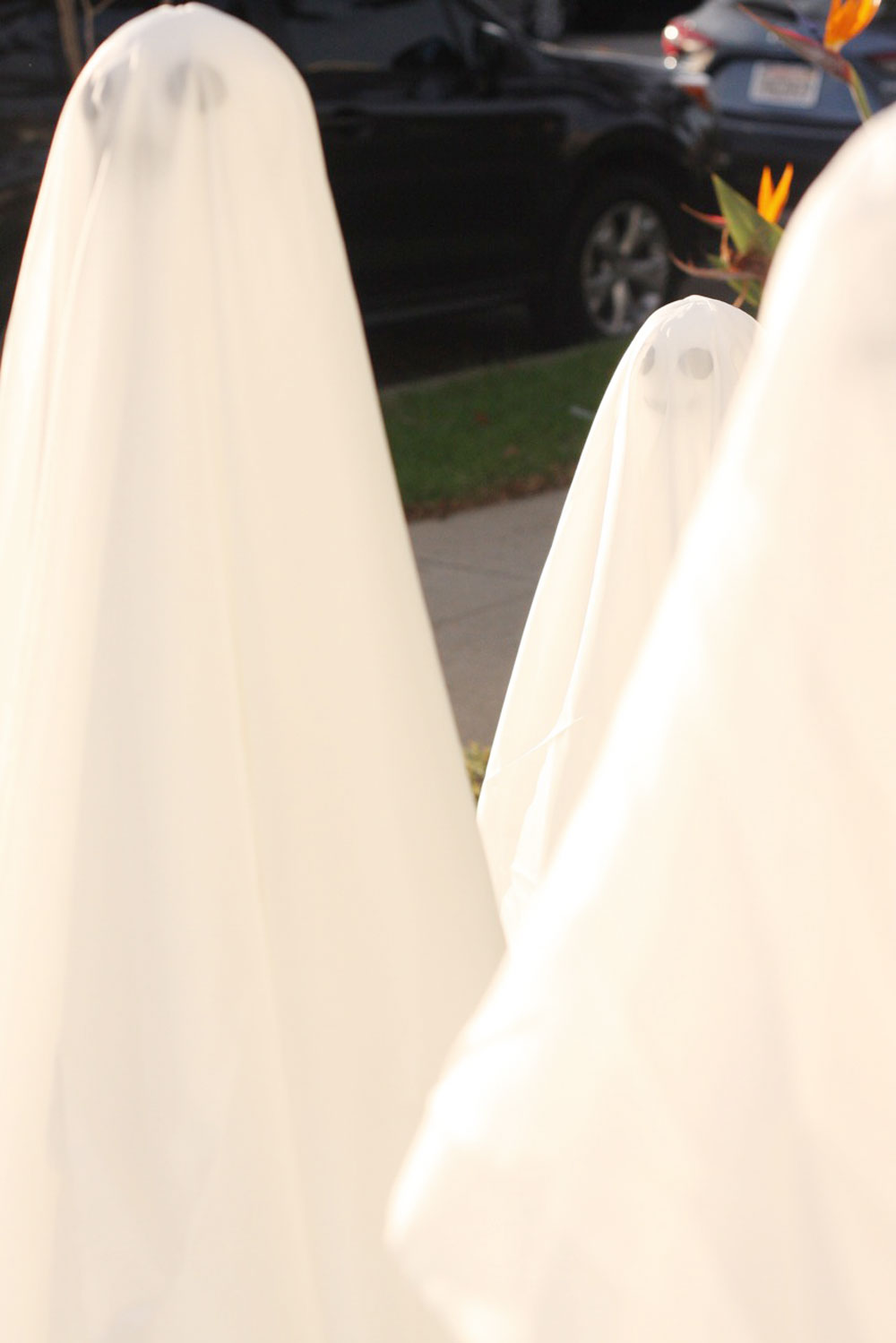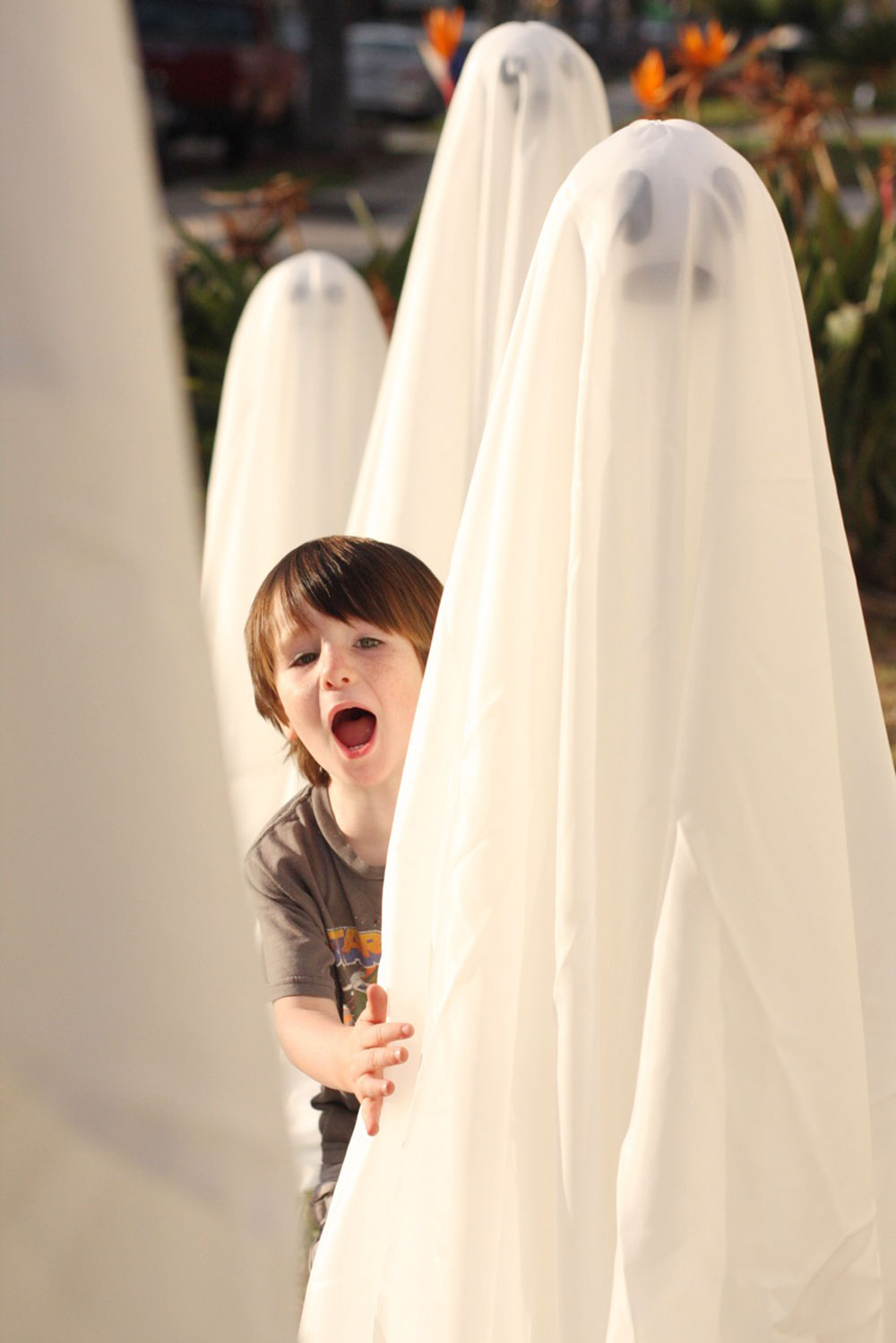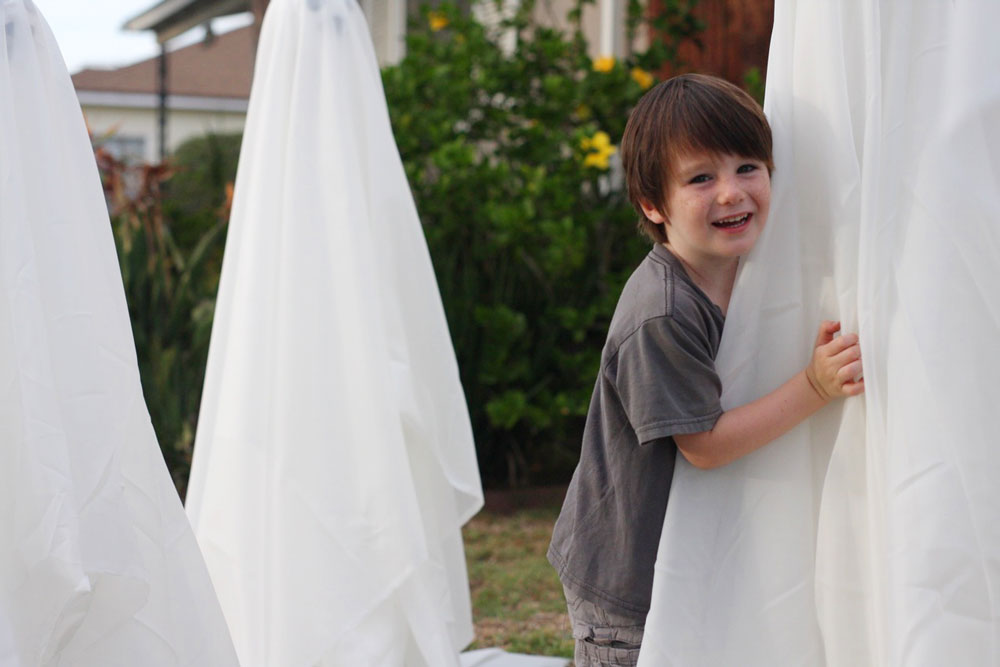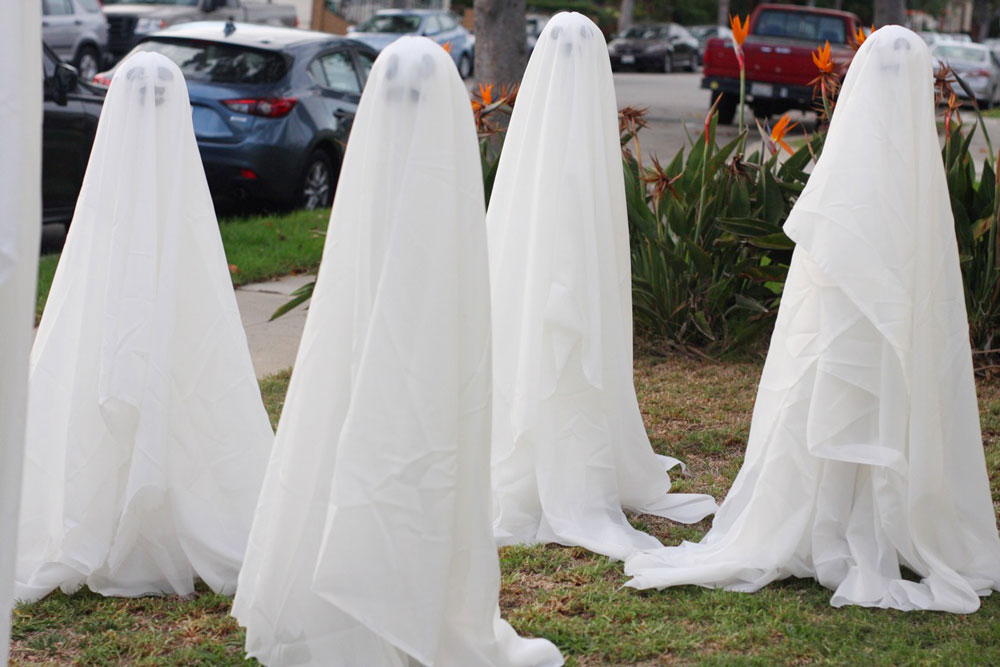 https://jestcafe.com/wp-content/uploads/2015/10/IMG_7579.jpg
400
1000
Mila
https://jestcafe.com/wp-content/uploads/2017/08/Jest-Cafe-about-design.jpg
Mila
2015-10-27 06:00:01
2016-10-11 21:00:08
Outdoor Halloween Decorations - A Ghost Family