I tried three different ways of doing Easter eggs decorations this last weekend: confetti(ed), painted, and spattered. Here are my research findings.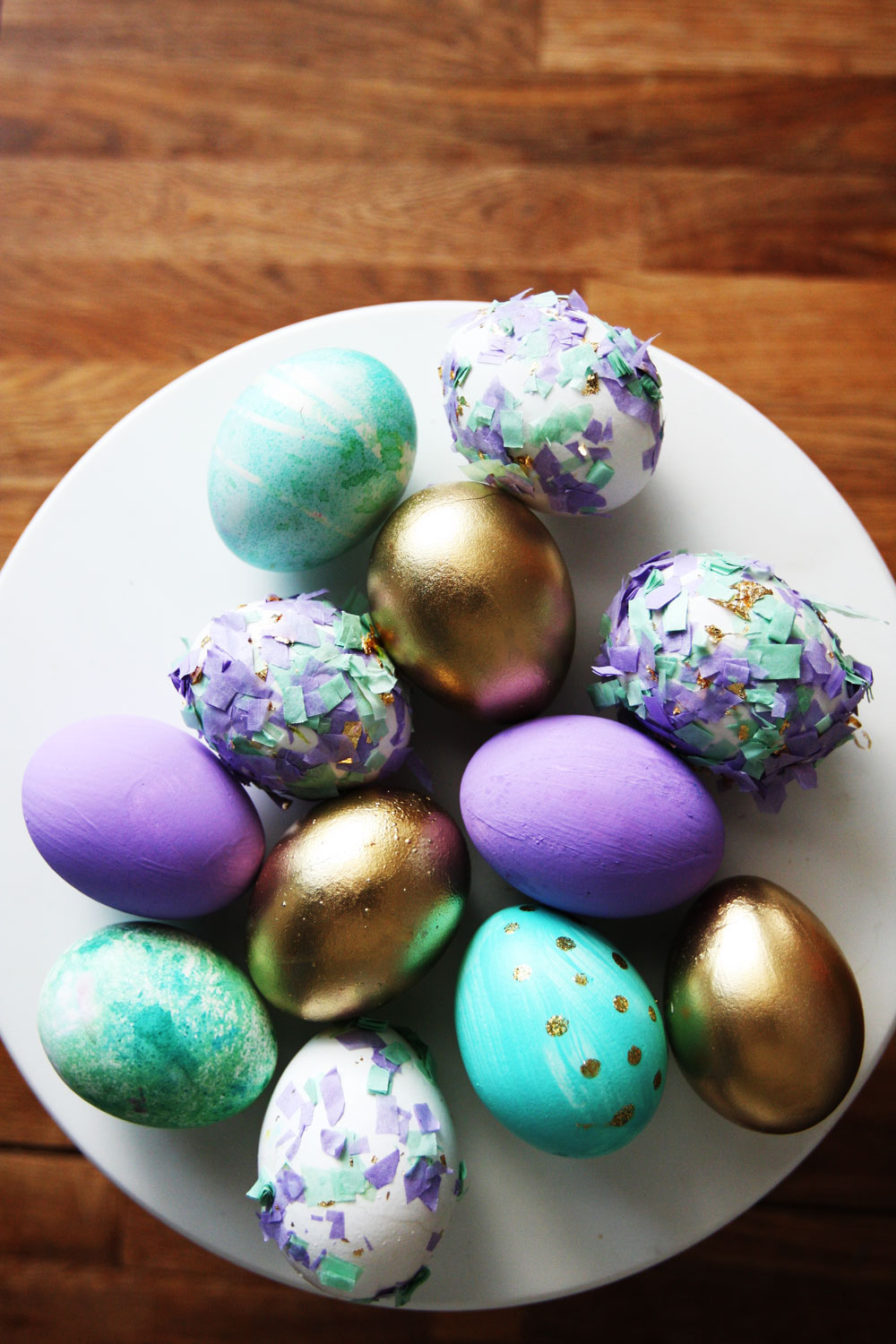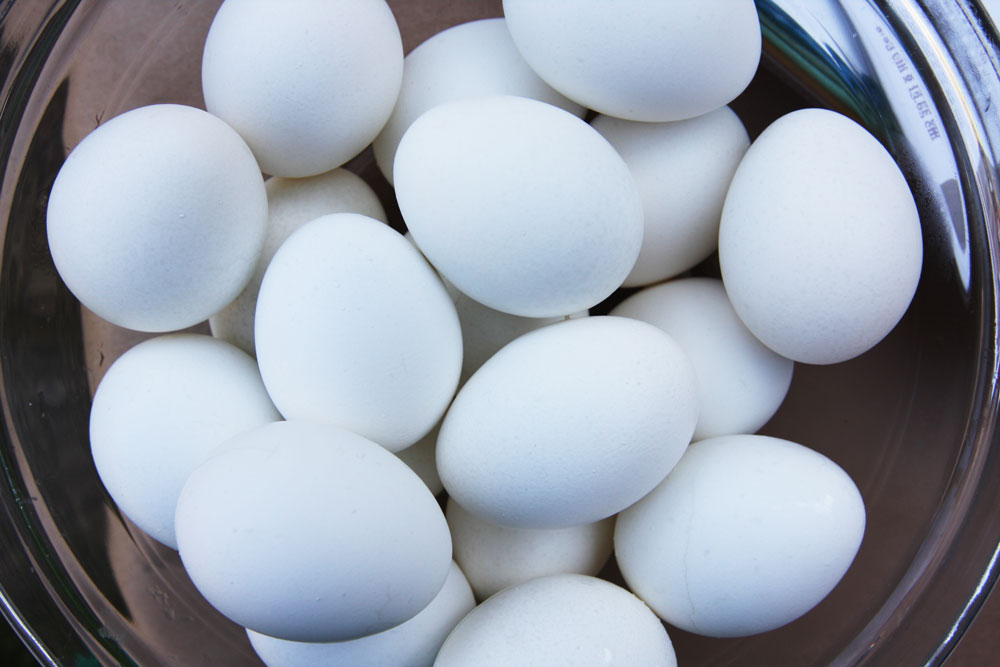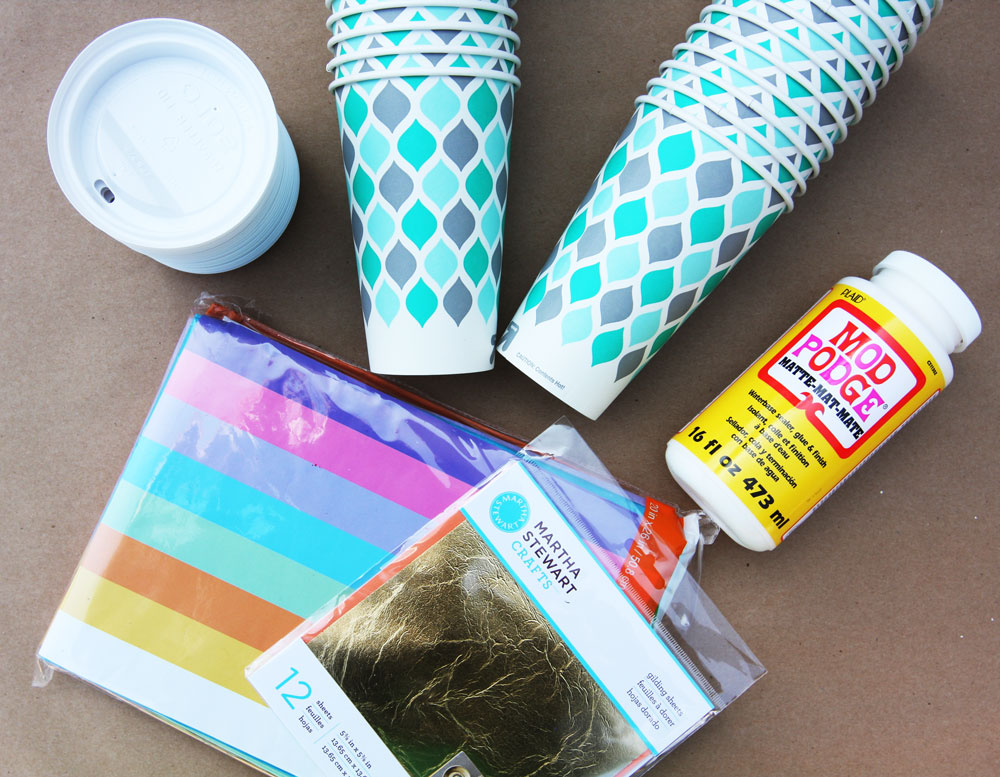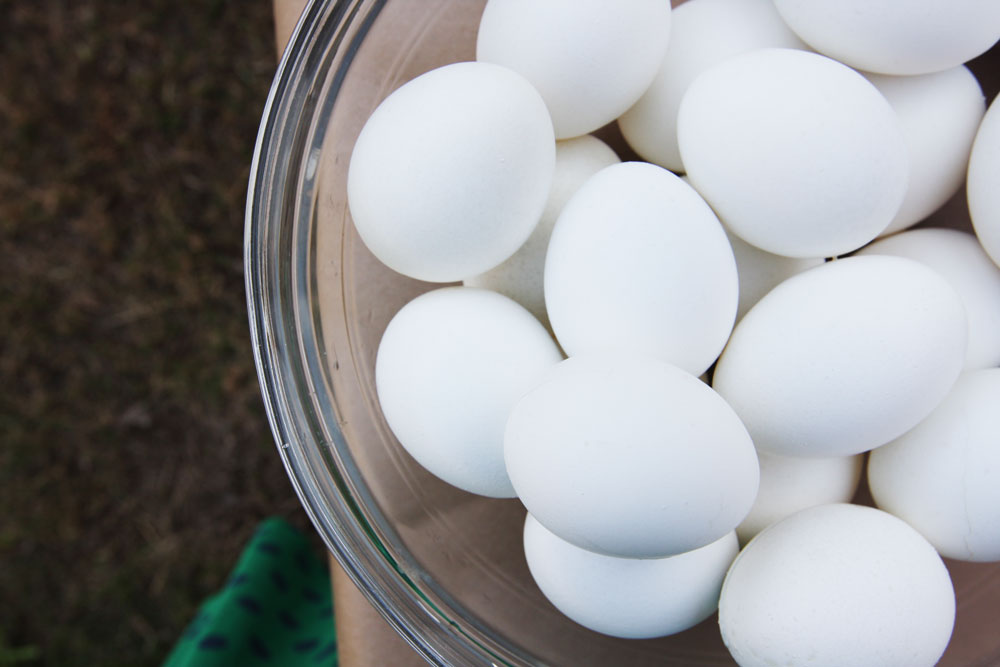 Confetti Easter Eggs
I got the idea from this blog.
Materials:
Eggs (boiled, hollowed out or fake 'decorating eggs') – I boiled them.
Confetti (Combine a mixture of colors of cut-up tissue paper and cut-up gold foil paper) – I used leaf gold.
Mod Podge – any variety will work
Brush
Bowl
Difficulty (1-5): 1     Good for kids?  Yes    Recommend?  Yes
Instructions:
Cut tissue paper into small pieces. I did little squares.
Scrap the gold leaf with a knife into the bowl.
Apply Mod Podge with a brush onto egg. You need to apply different quantities of Mod Podge, depending on how much confetti you want on your eggs. If you want the confetti scattered around the egg, apply on certain areas. If you want the whole egg covered, apply Mod Podge onto the entire egg.
Let your child deep that egg into the bowl with confetti and move it around until covered. DONE.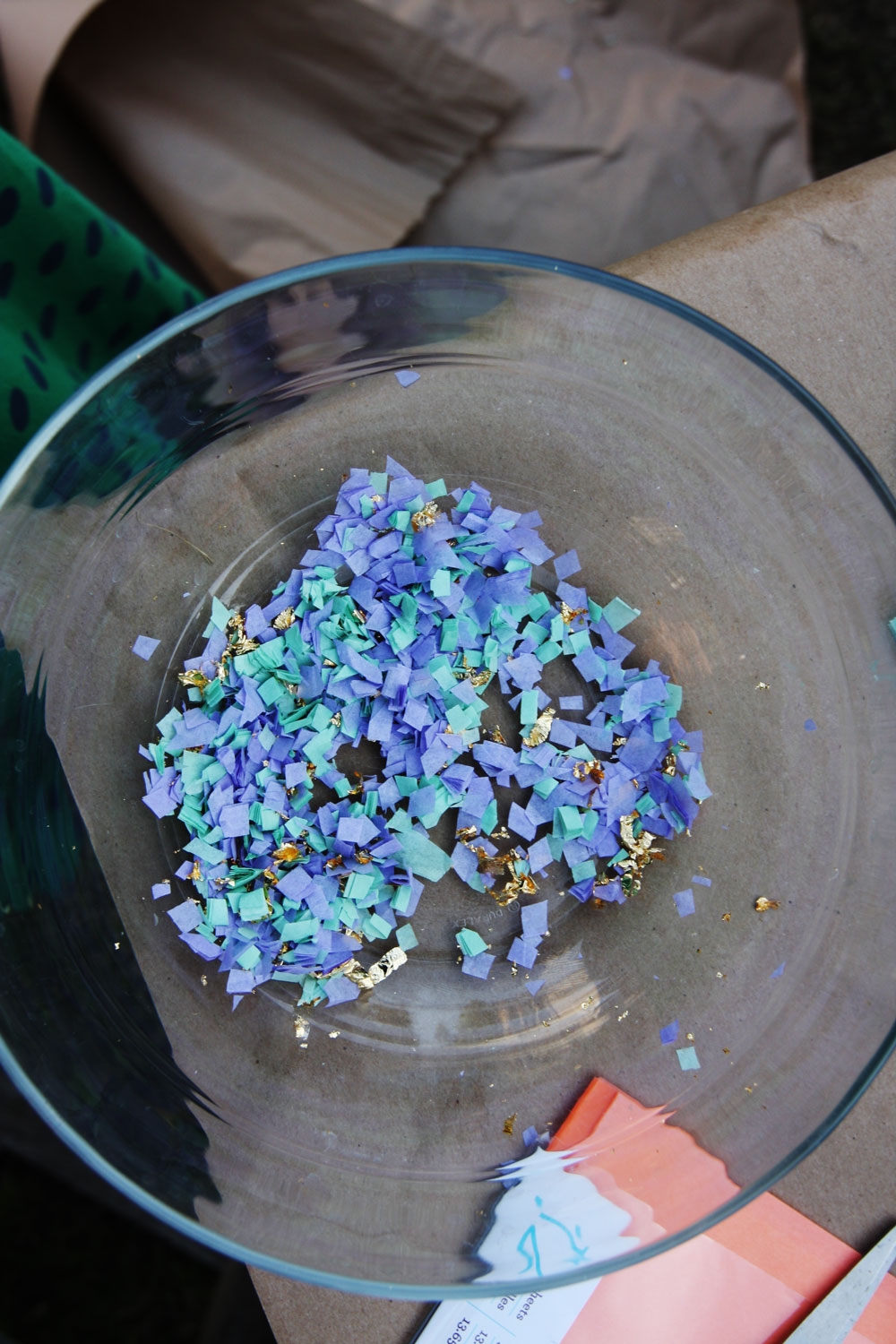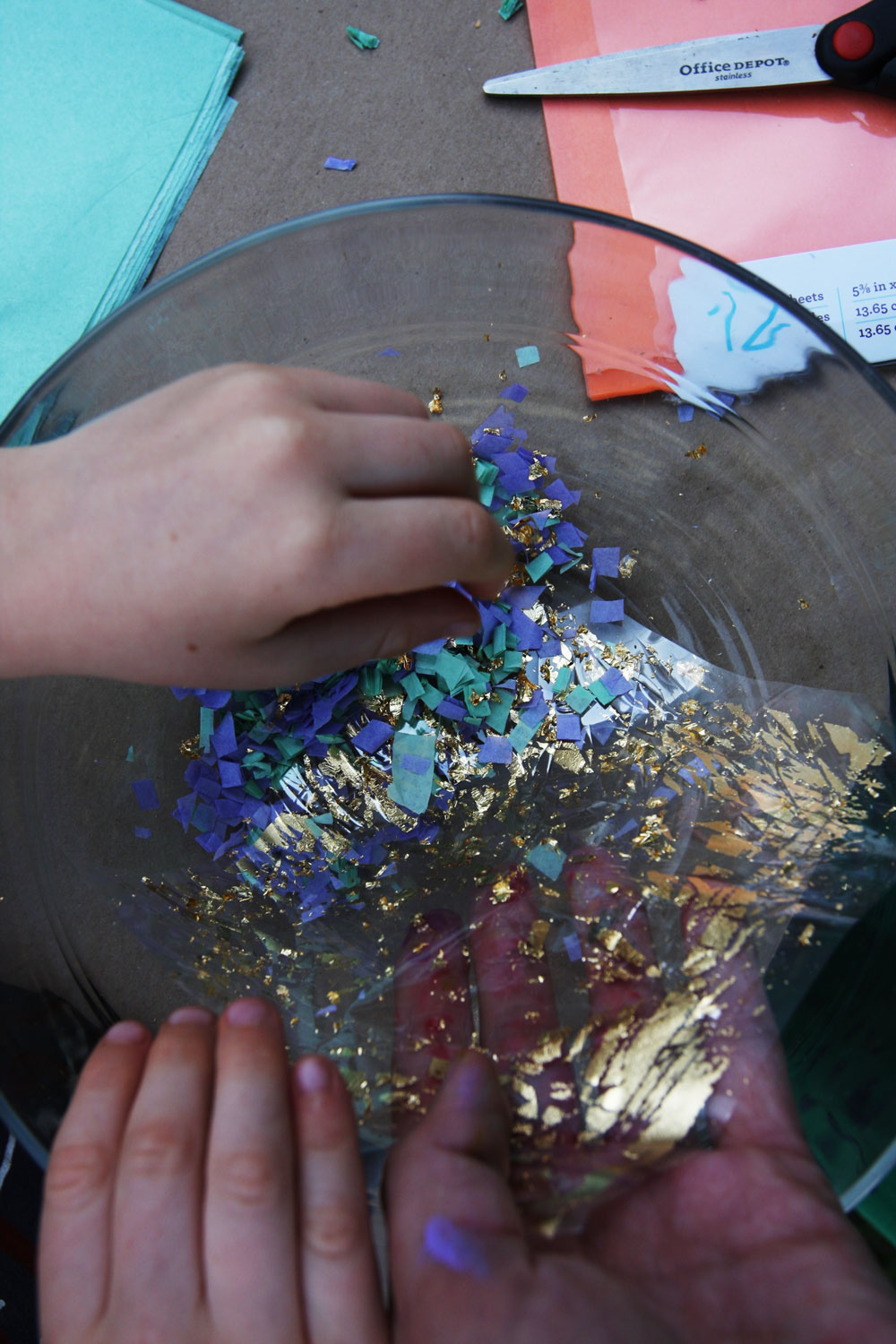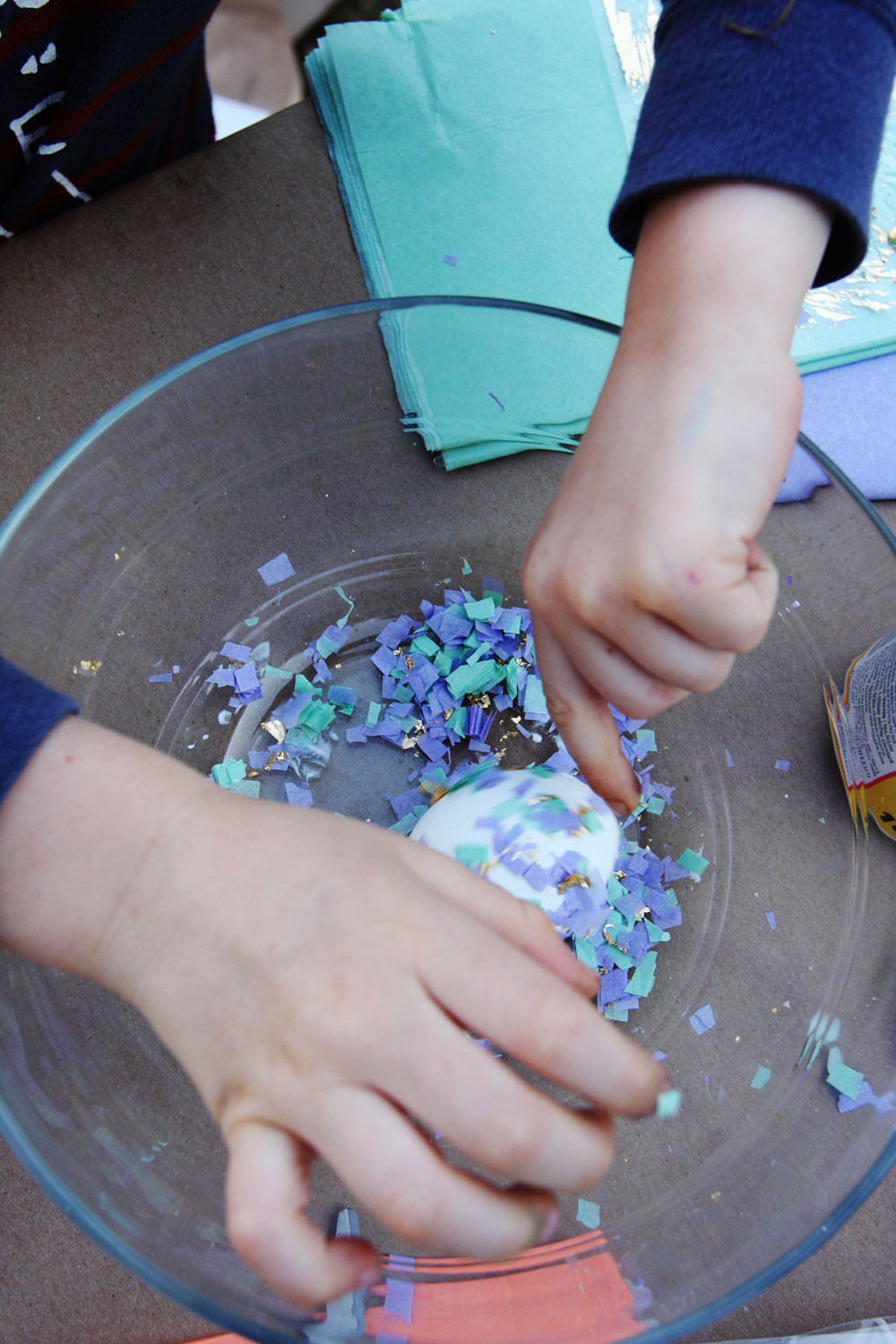 Painted and Sprayed Easter Eggs
Why nobody does the most simple way of decorating eggs? Maybe because you can't eat paint, but you can sure admire it from a distance.
Materials:
Eggs (boiled, hollowed out or fake 'decorating eggs')- I boiled them.
Acrylic paint. Do NOT get metallic paint, it does not work. I tried it.
Gold or silver spray.
Glitter – if you want to do specific decorations.
Brush
Somewhere to dry the eggs. I used a metal crate.
Difficulty (1-5): 2  Good for kids? Older kids  Recommend? Yes  Cons: You can't eat the eggs afterwards. Bummer!
Instructions:
For the painted eggs, grab your brush and paint. Paint one side, then the other. KABOOM!
For the sprayed eggs, grab your spray and spray. Use cardboard (or another hard material) to place your eggs when spraying. If you want to use paper, don't put it on grass! It is too unstable.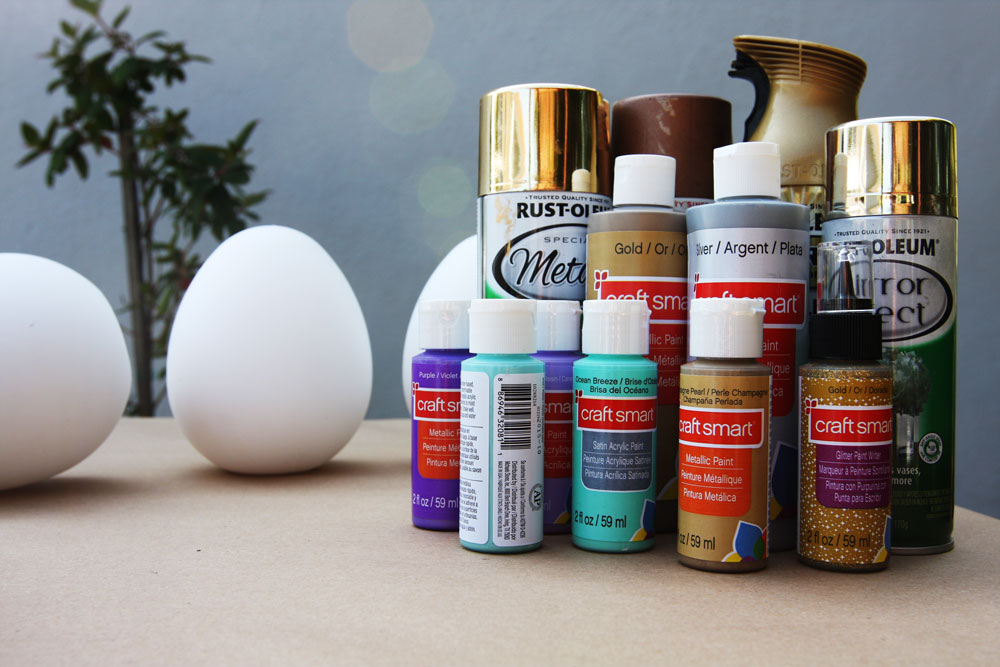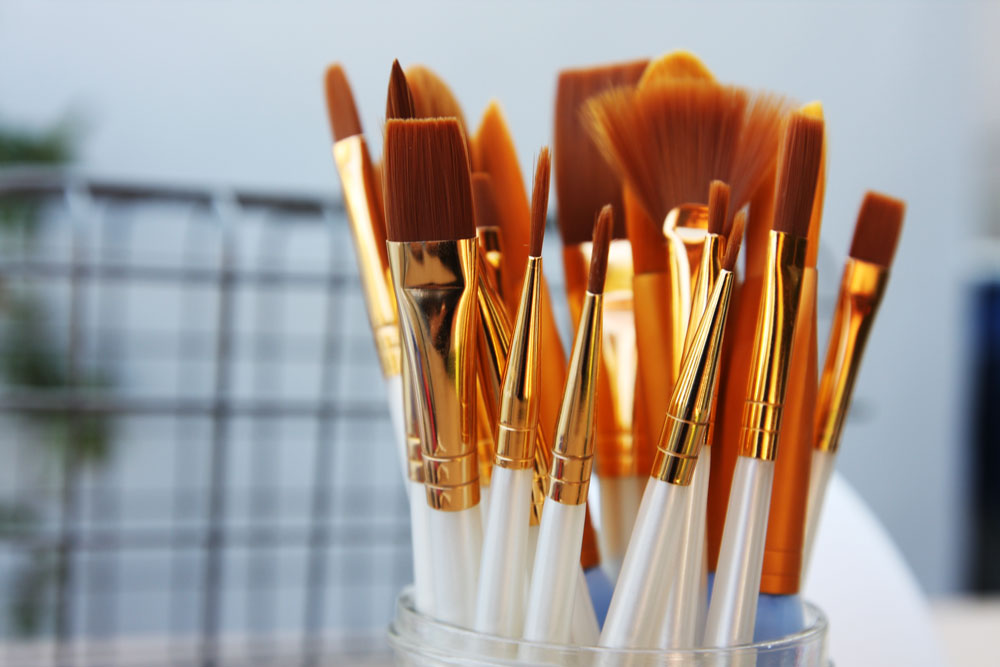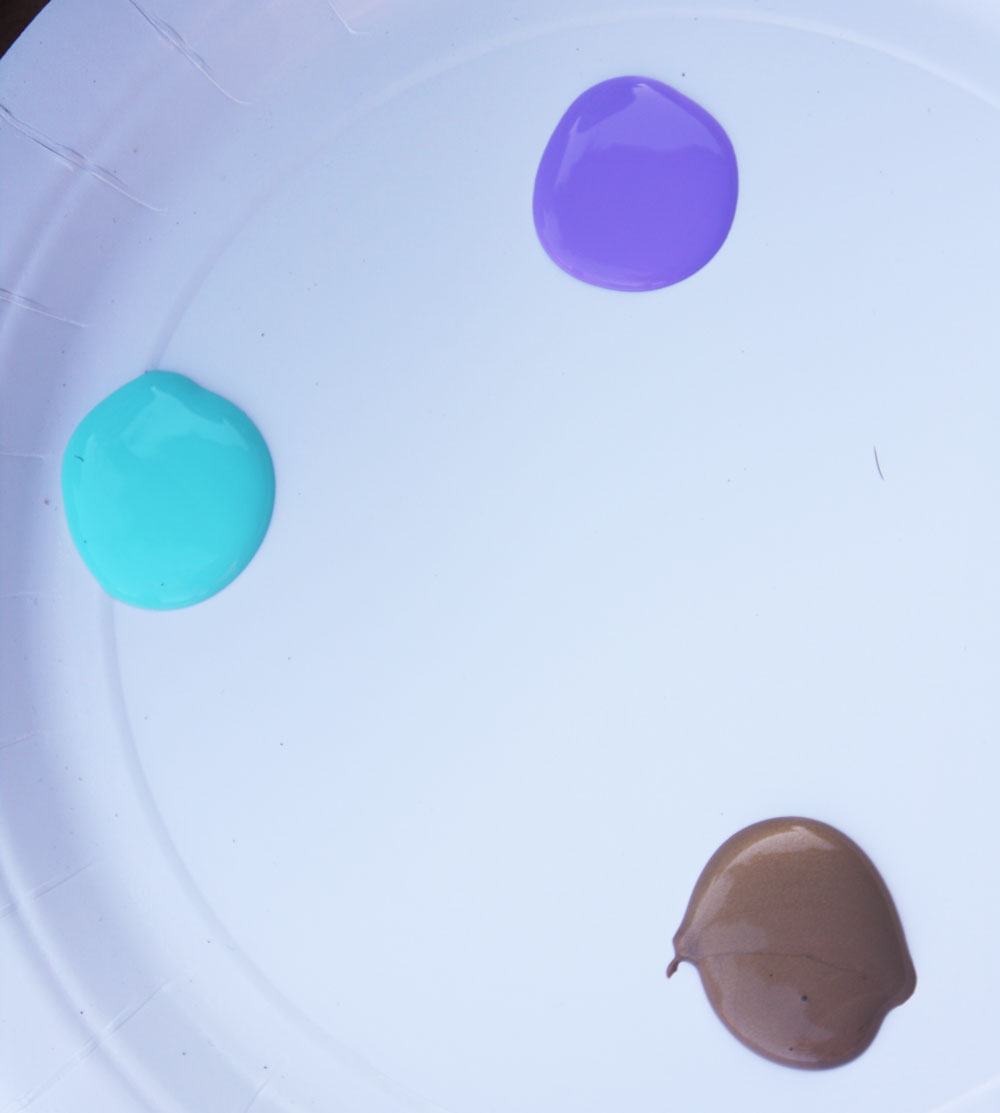 I bought these big plastic eggs at Target to help keep the kids entertained while I did the fancy decor. It worked for about 3 minutes. I am a genius!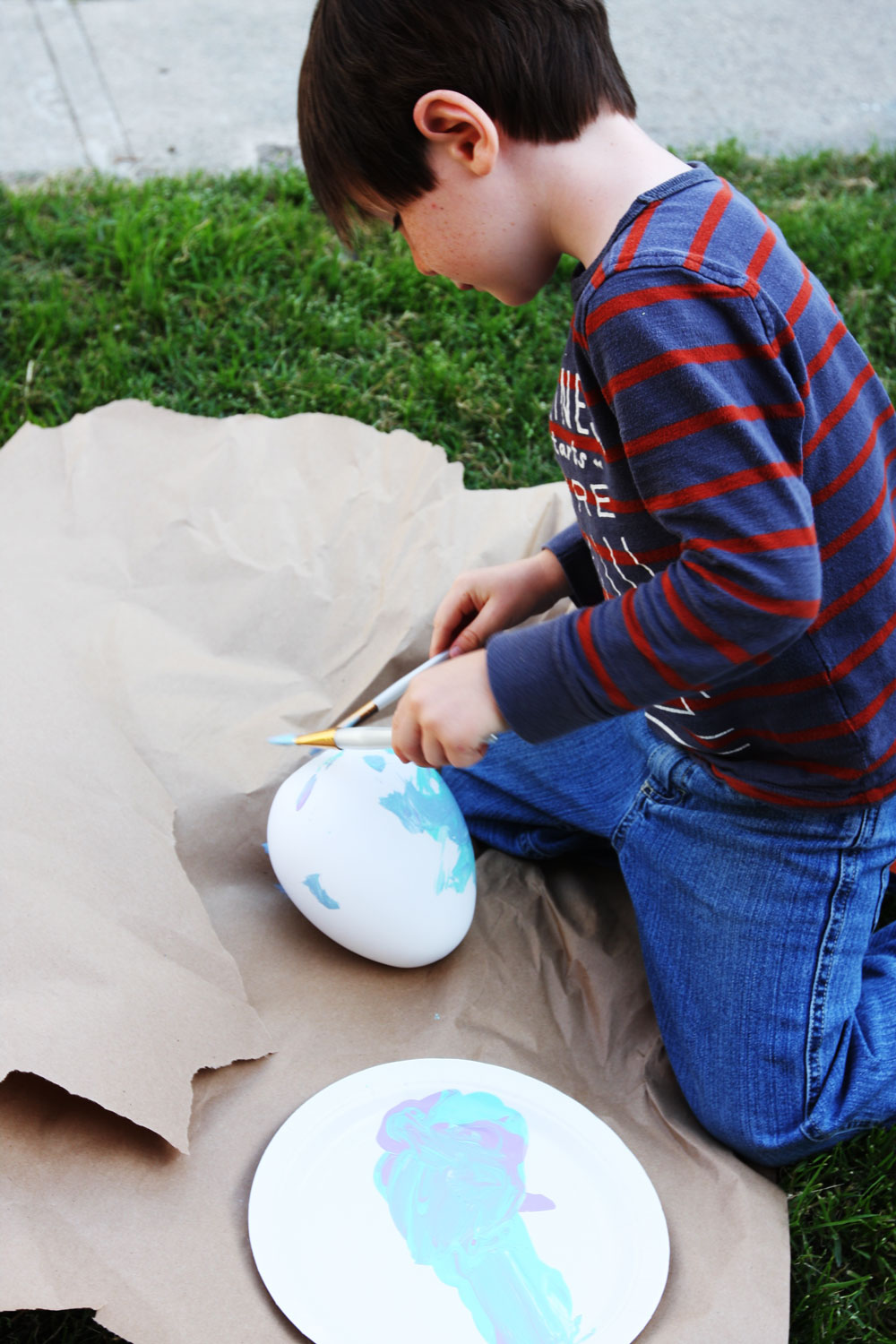 This egg with glitter spots looks so cute, doesn't?: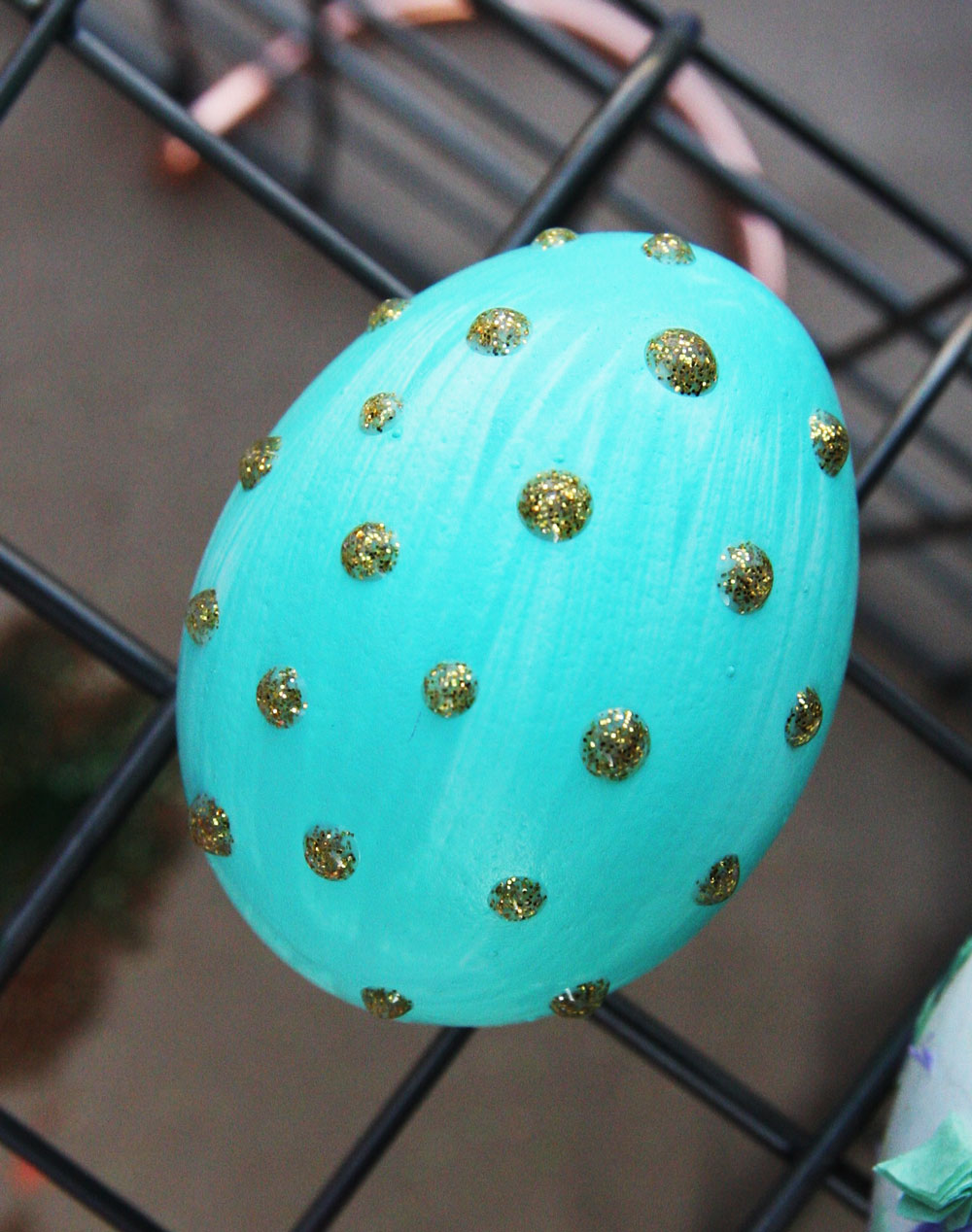 Max was not cooperating, but he was cute: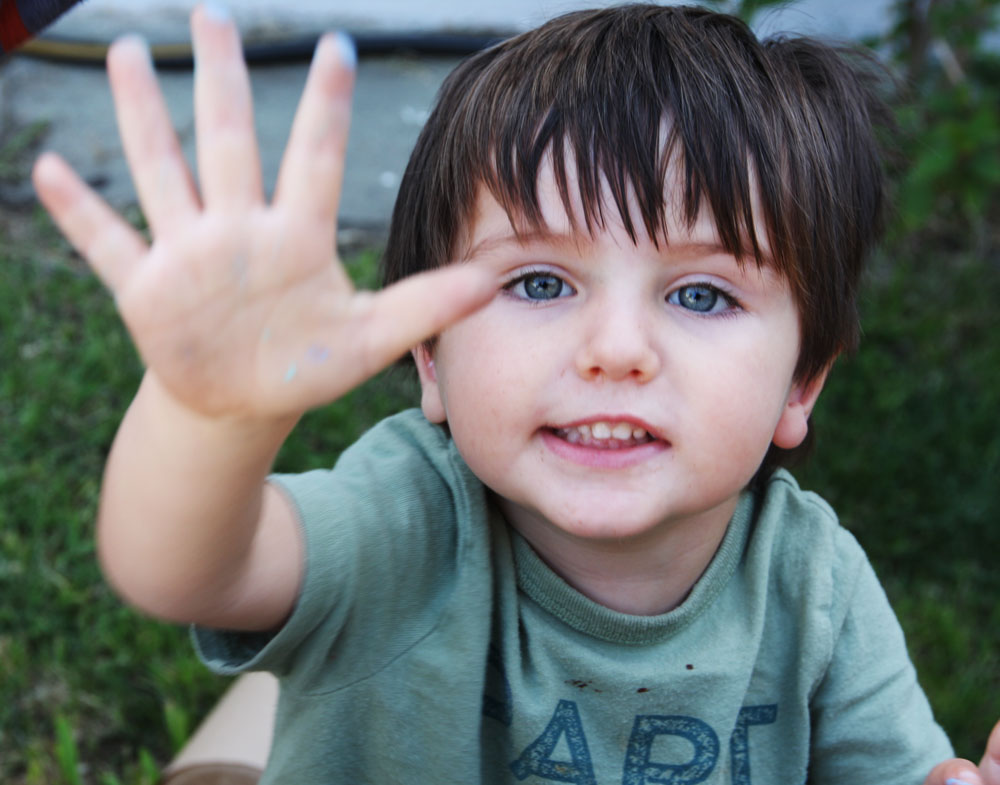 I sprayed a cracked egg to see if I could save it somehow. I DID!!! Don't dismiss cracked eggs.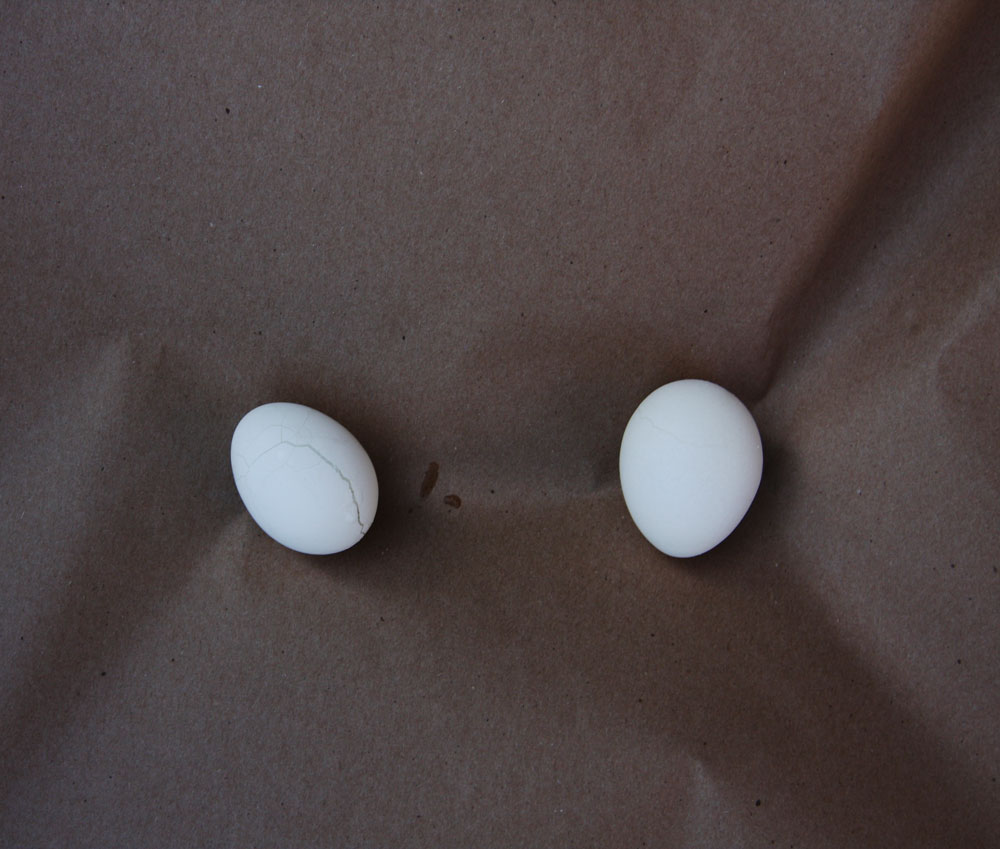 I used gold spray and mirror effect spray. As you can see, the mirror effect spray gave the egg a marble effect: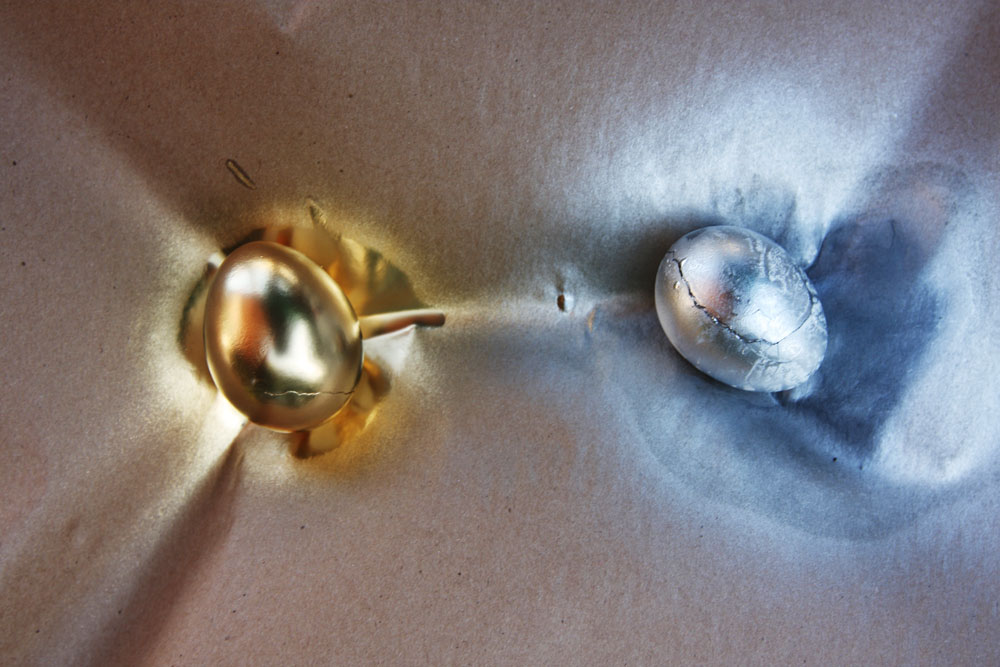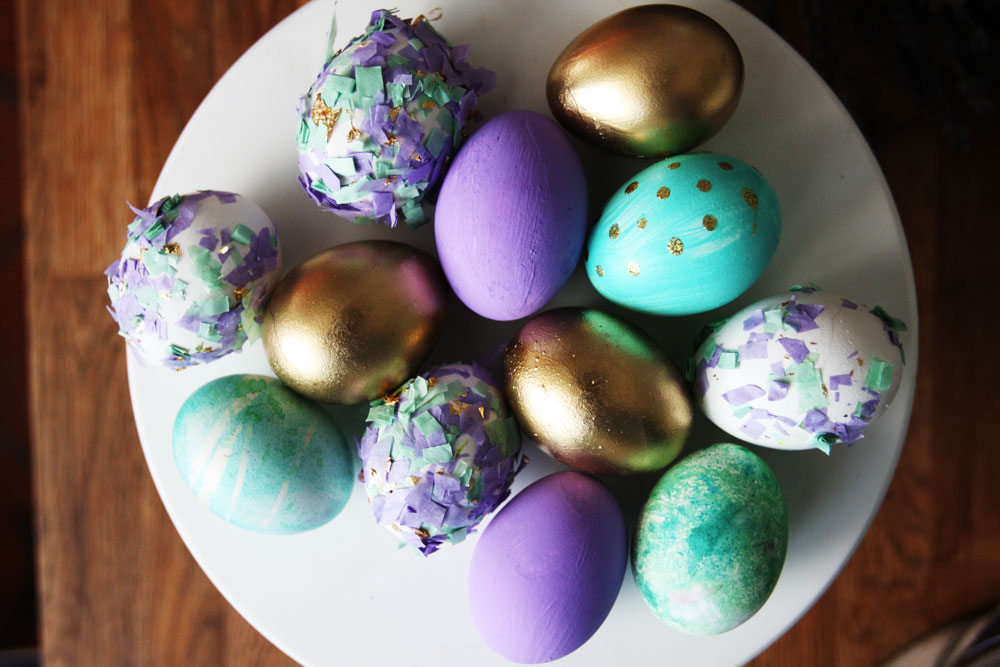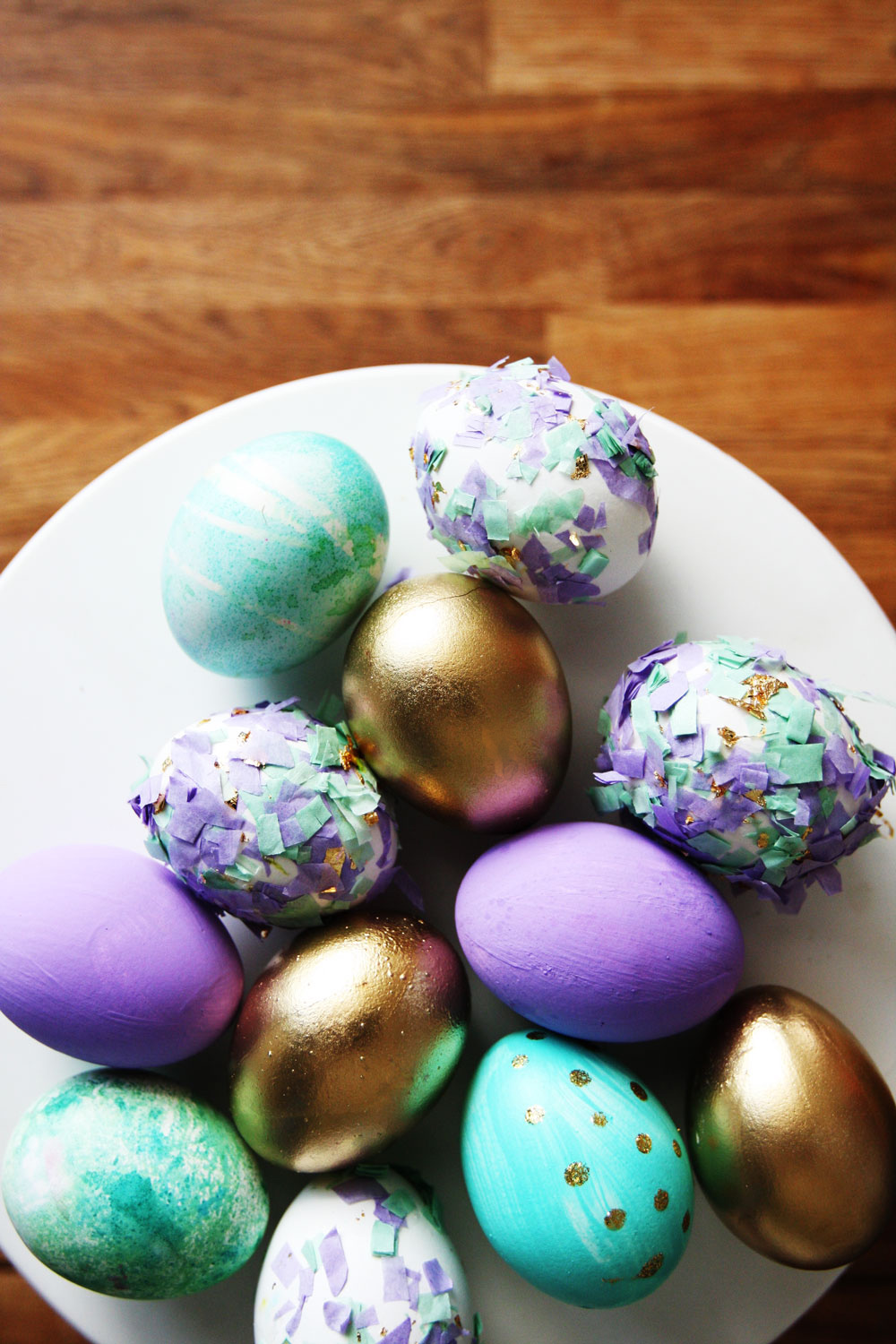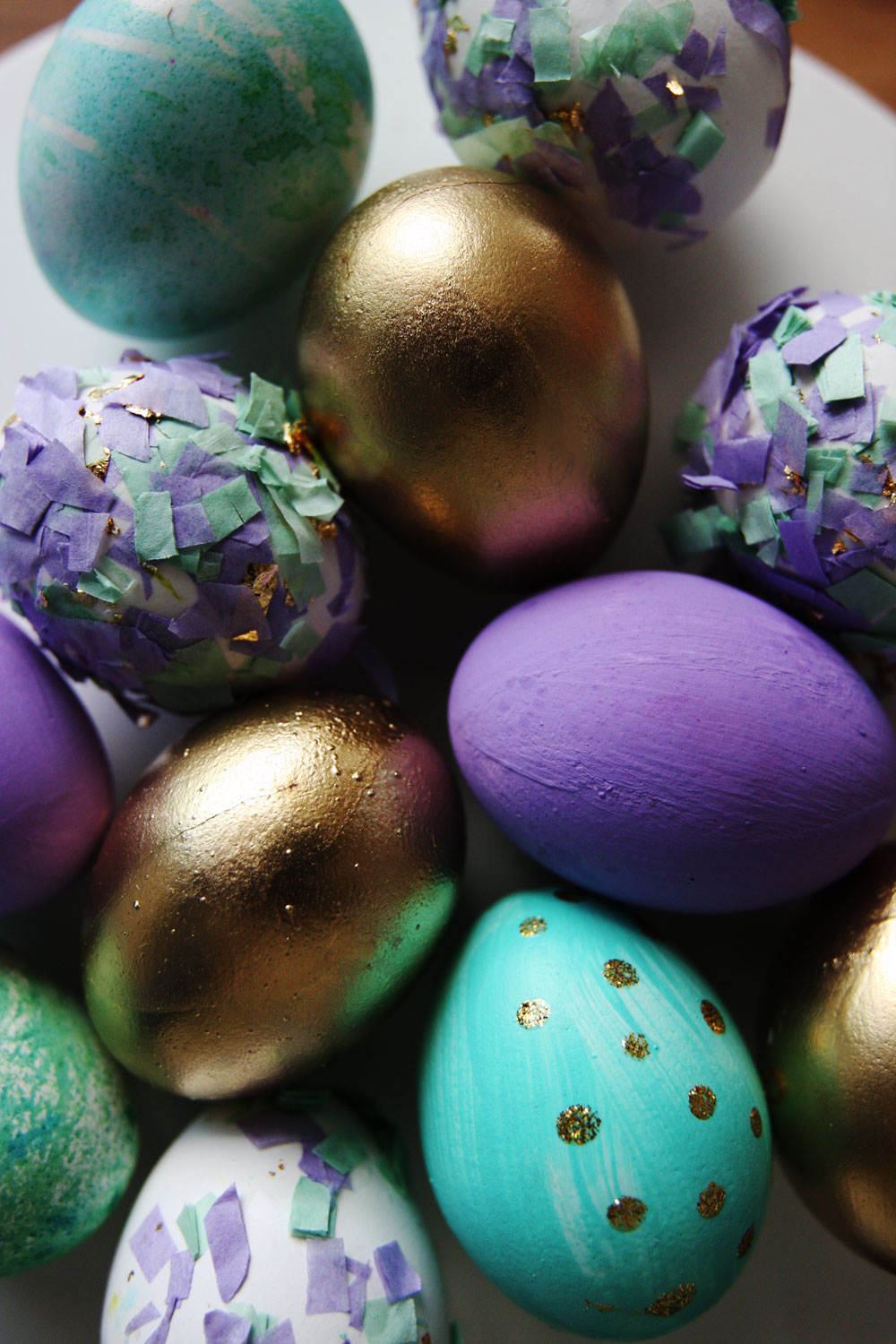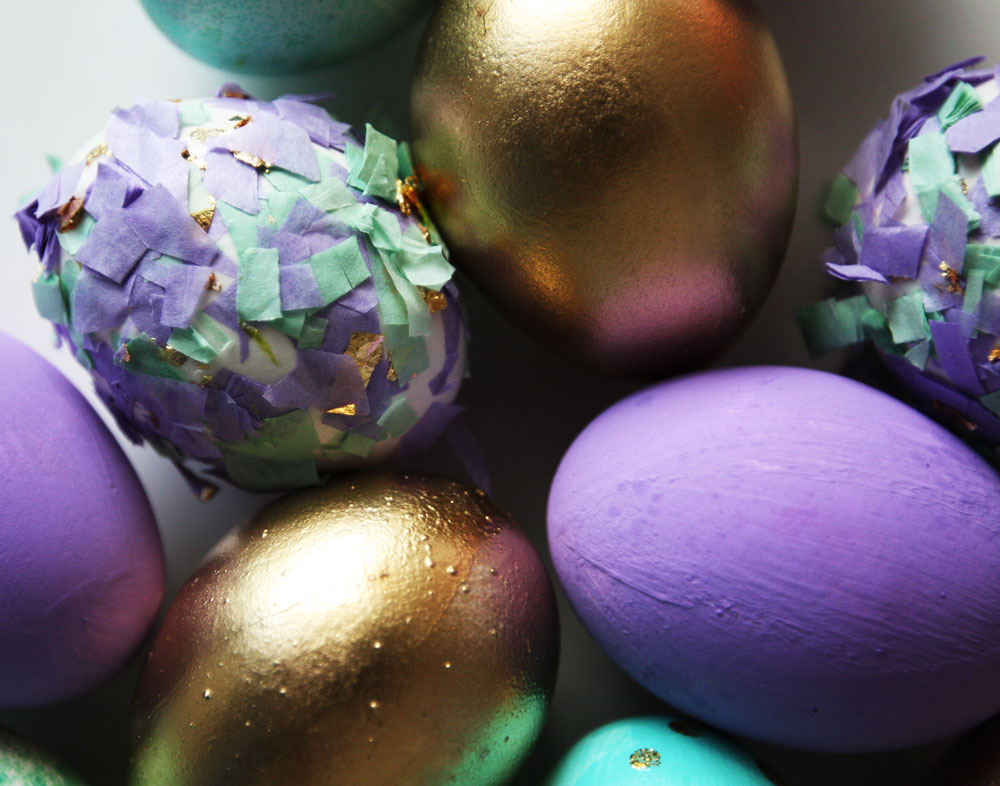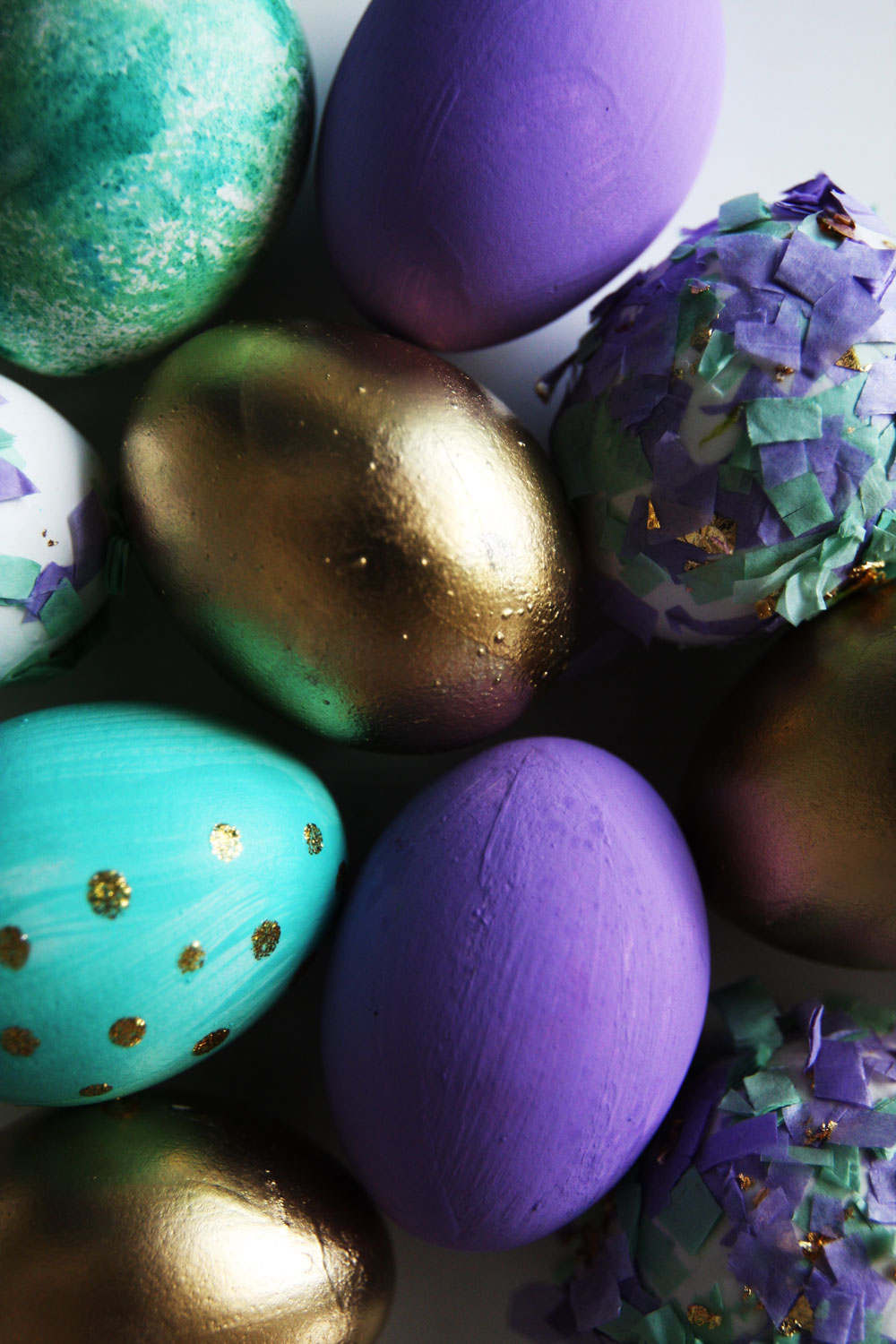 Spattered Eggs
I got this idea from Living.
Materials:
Large paper cups to fit an egg.
Dry grains, beans or nuts- I tried a lot of different grains/beans/nuts and liked chick peas, rice and lentils better. Don't do quinoa or fine grains because the Easter eggs end up with almost no pattern on them.
Liquid food dye
White vinegar (optional) – I didn't use it and it did not seem necessary to me
Hard-cooked eggs plain or dyed.
Difficulty (1-5): 2     Good for kids? Older kids  Recommend? Yes
Instructions:
Fill each cup about one-quarter full with the dry ingredient of your choice.
Add 10-15 drops of food dye. Swirl each cup until dye coats content; the mixture should be damp but not soaked.
Place an egg in the cup. Gently shake and swirl cup to speckle egg.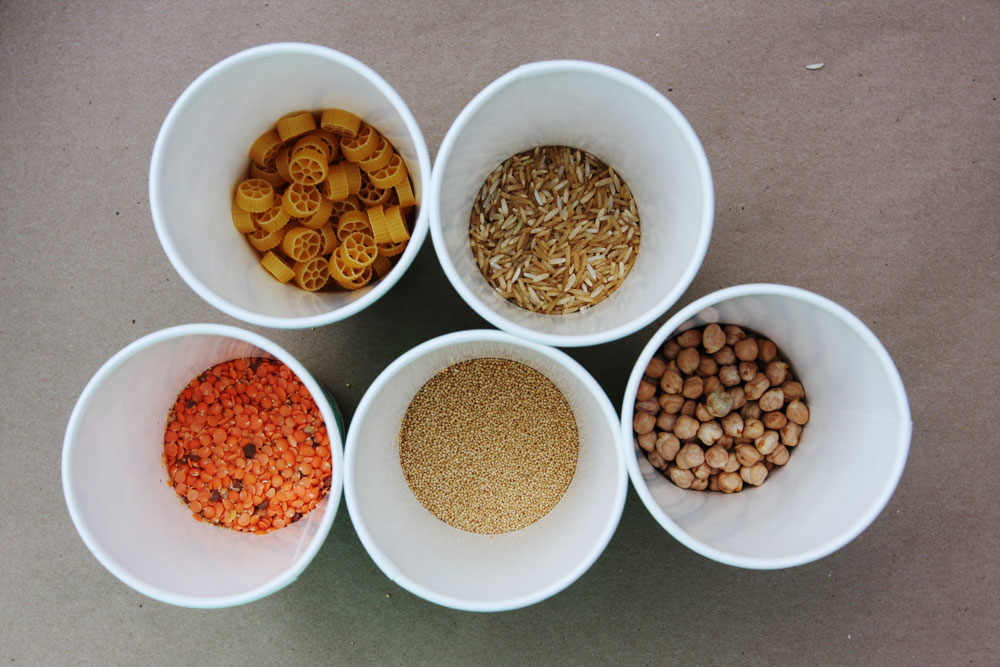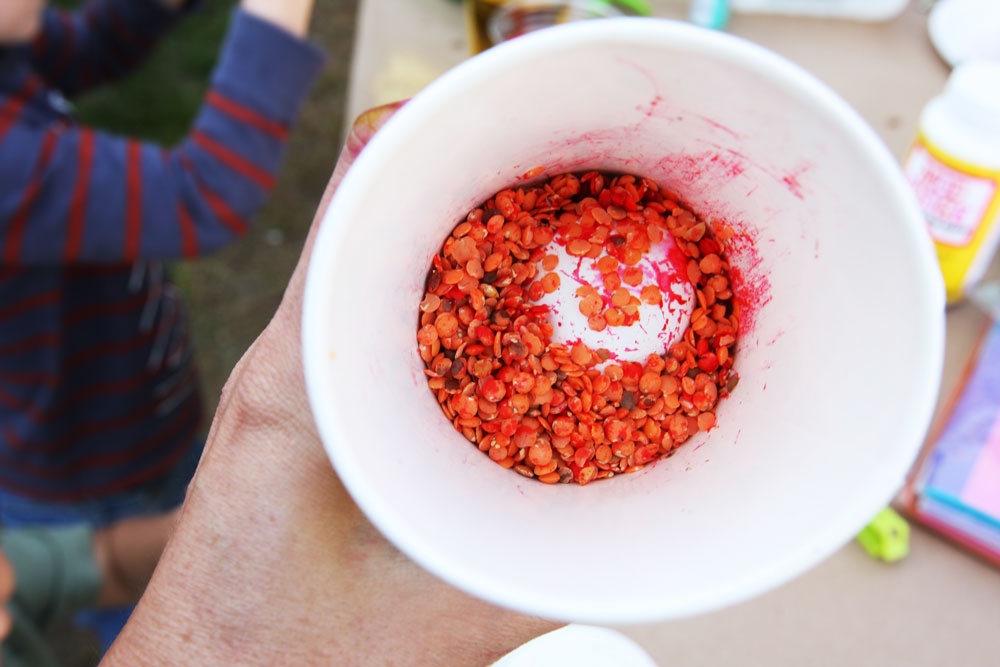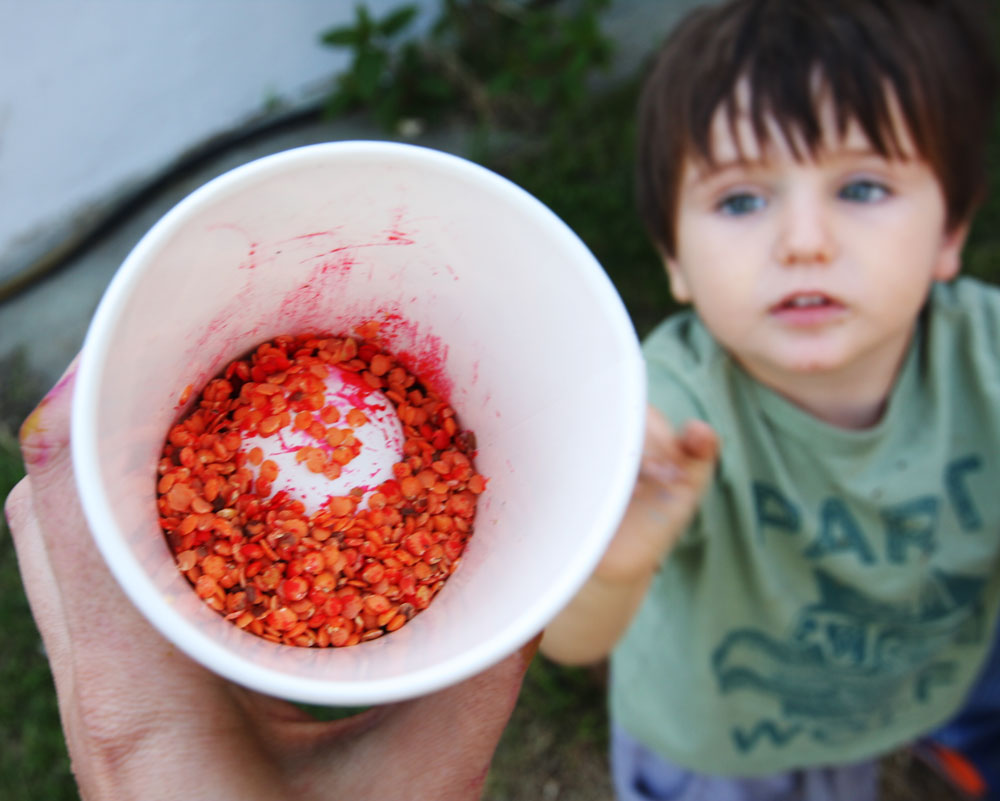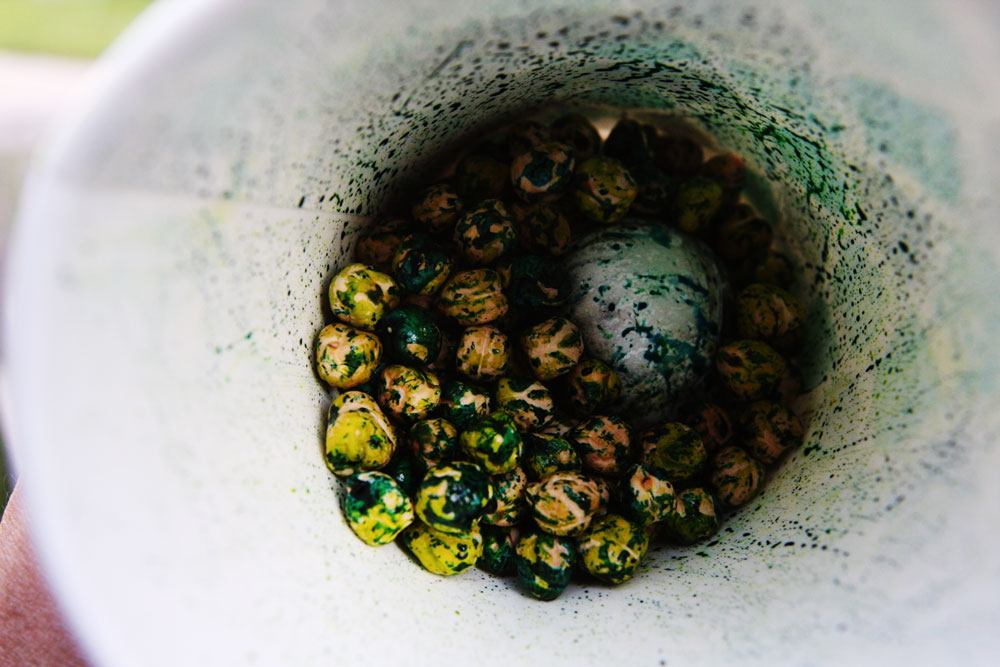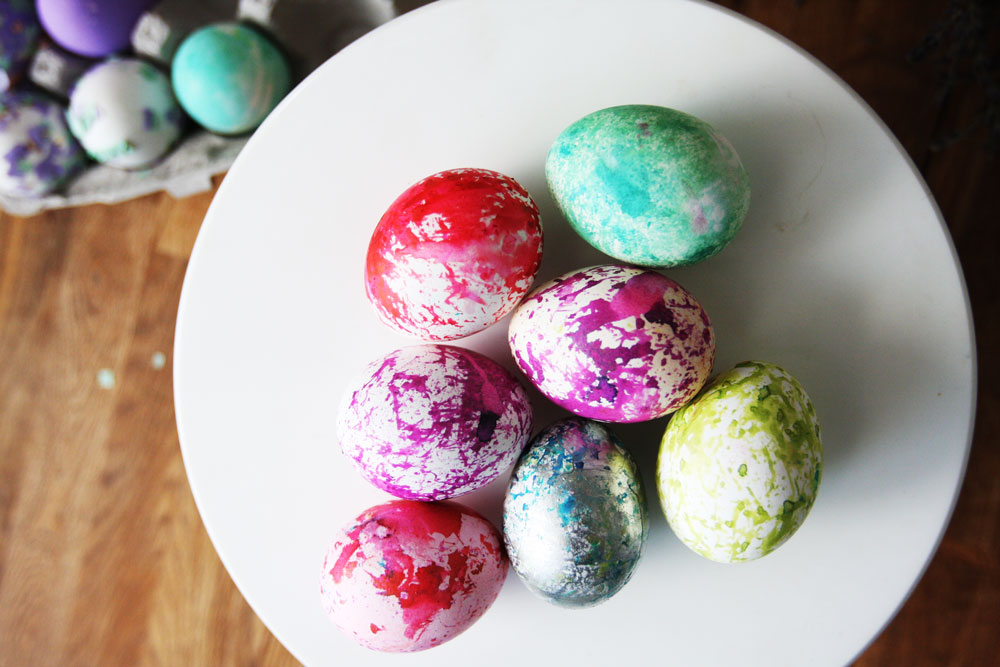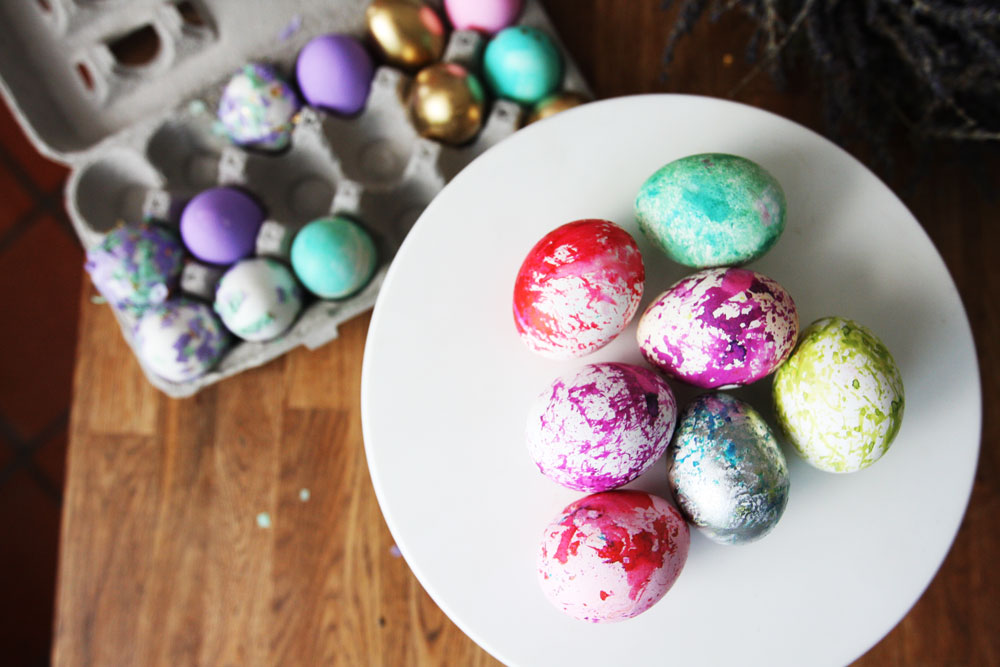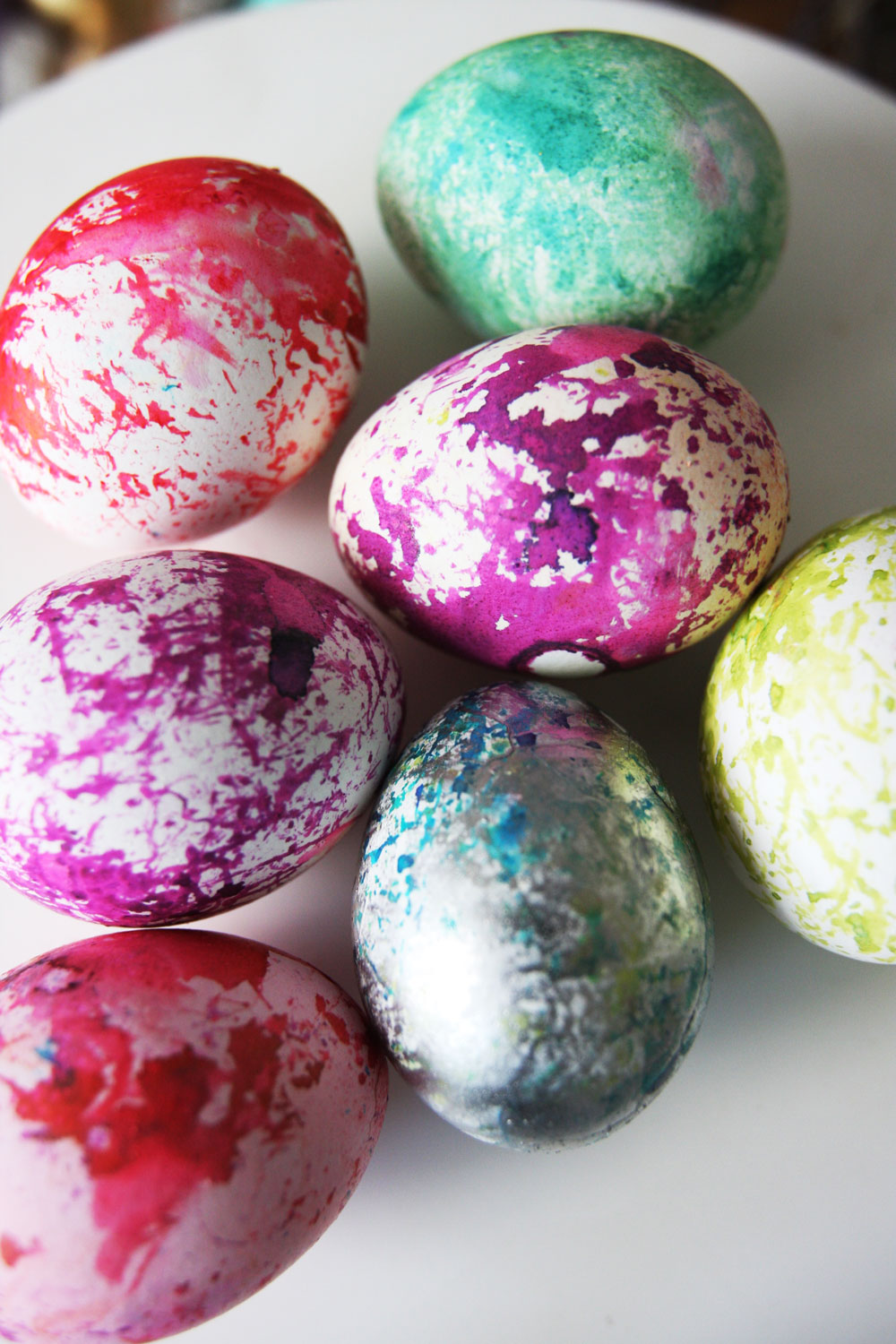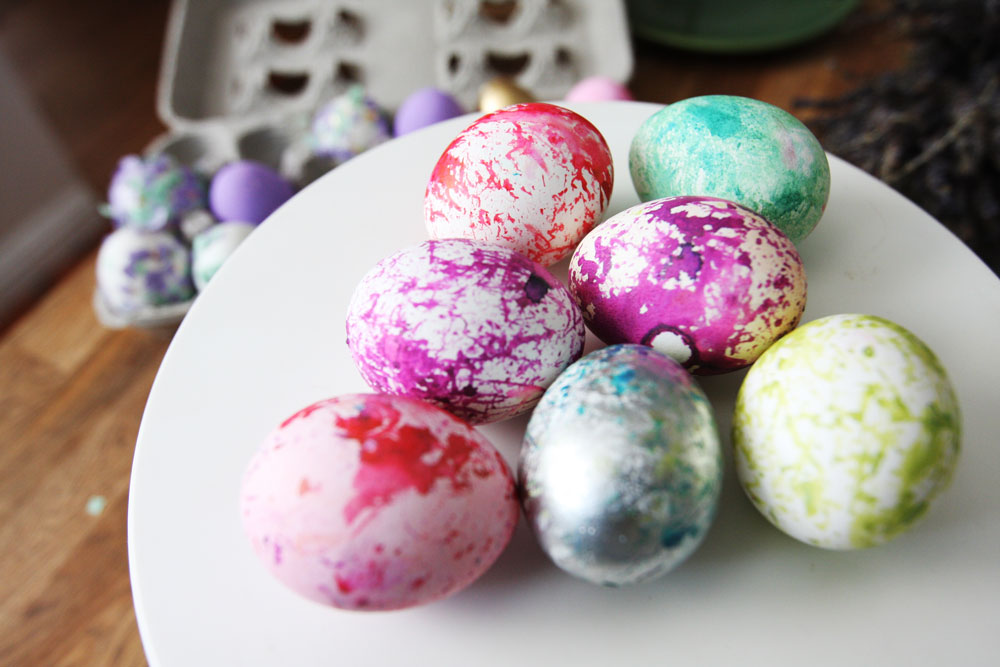 Hope this inspires you to do some crafts this Easter!
https://jestcafe.com/wp-content/uploads/2016/03/jestcafe.com-egg-decorations2.jpg
1500
1000
Mila
https://jestcafe.com/wp-content/uploads/2017/08/Jest-Cafe-about-design.jpg
Mila
2016-03-21 06:10:40
2016-03-20 19:10:59
Do It Like A Blogger (And Martha) - Easter Eggs Decorations