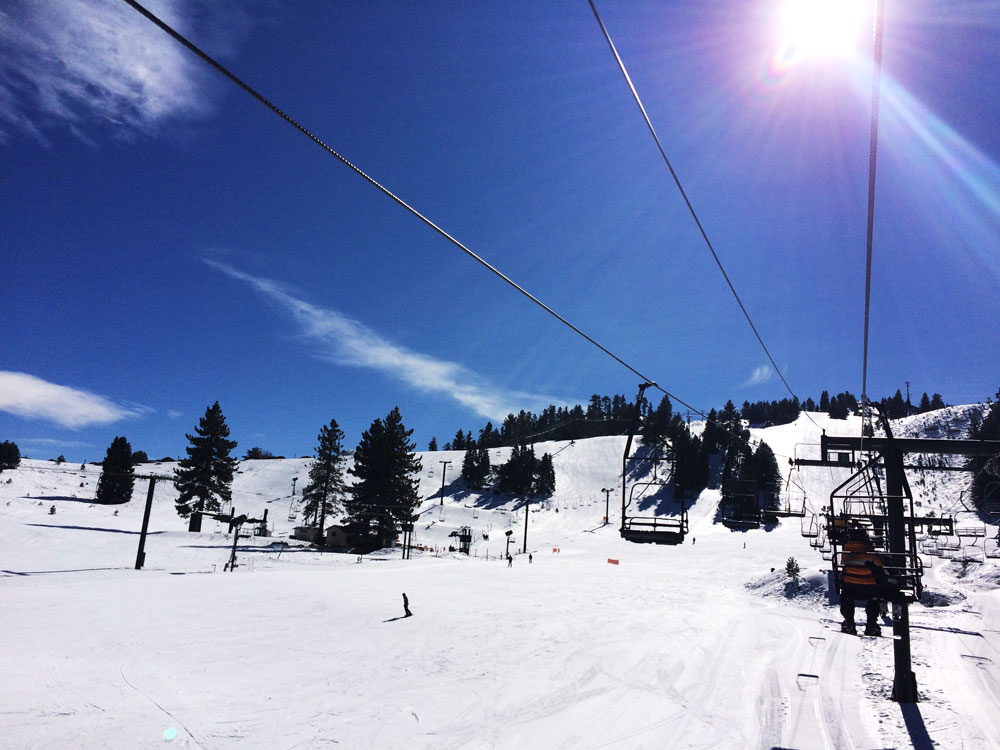 We went skiing to Big Bear back in January. It was the first time for Víctor and Max, and they both loved it. How could they not? There was plenty of snow and 60 degrees weather… only in California.
Max just turned 2 in October, so I didn't think he would be able to go skiing. It was my brother, a ski instructor, the one that recommended taking him, and he was right. George and I are good skiers, so it was easy to carry Max between our legs. He was not able to ski on his own, but he still enjoyed the whole things as much as Víctor did. The best part was that we didn't need a babysitter! We were able to ski all day together as a family.
From all the ski centers we went to, we liked skiing at Snow Valley the best. It is a smaller mountain, easy to access and with no lift lines. It is perfect when you are skiing with small children that need to go to the bathroom (or take a break) at any moment in time.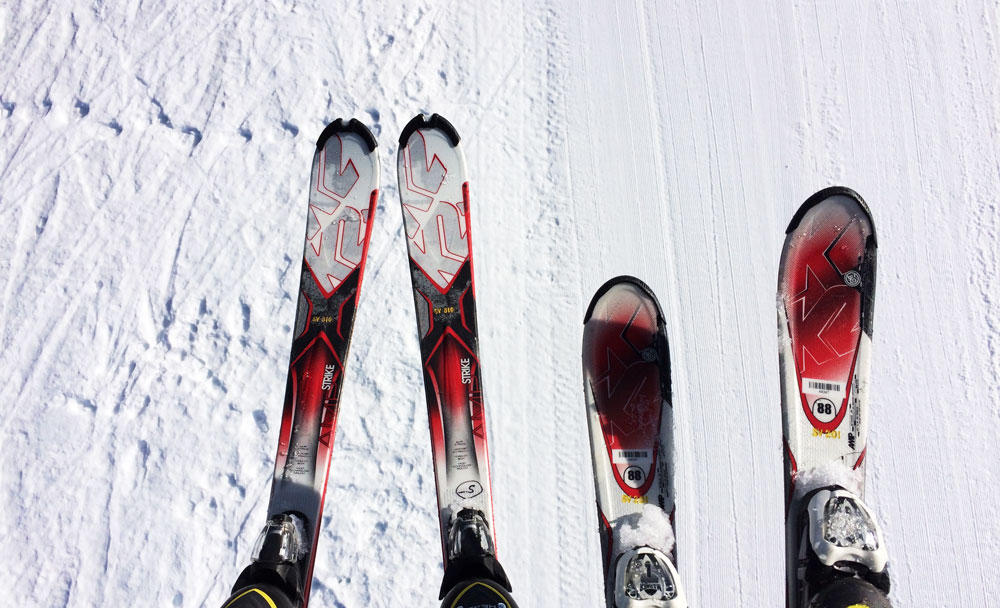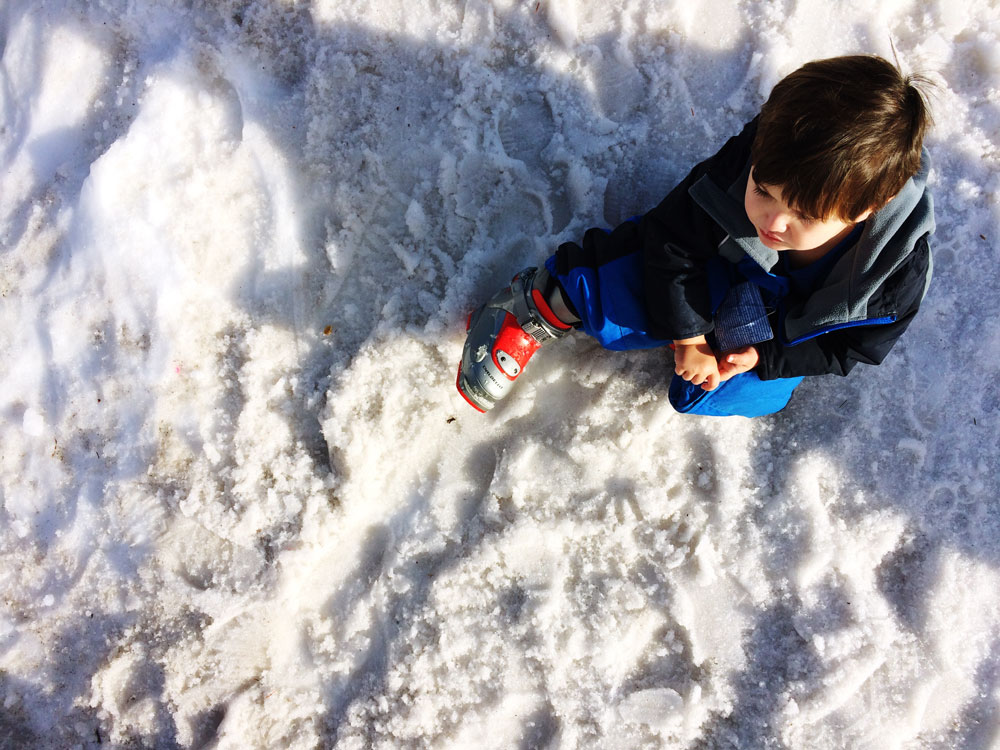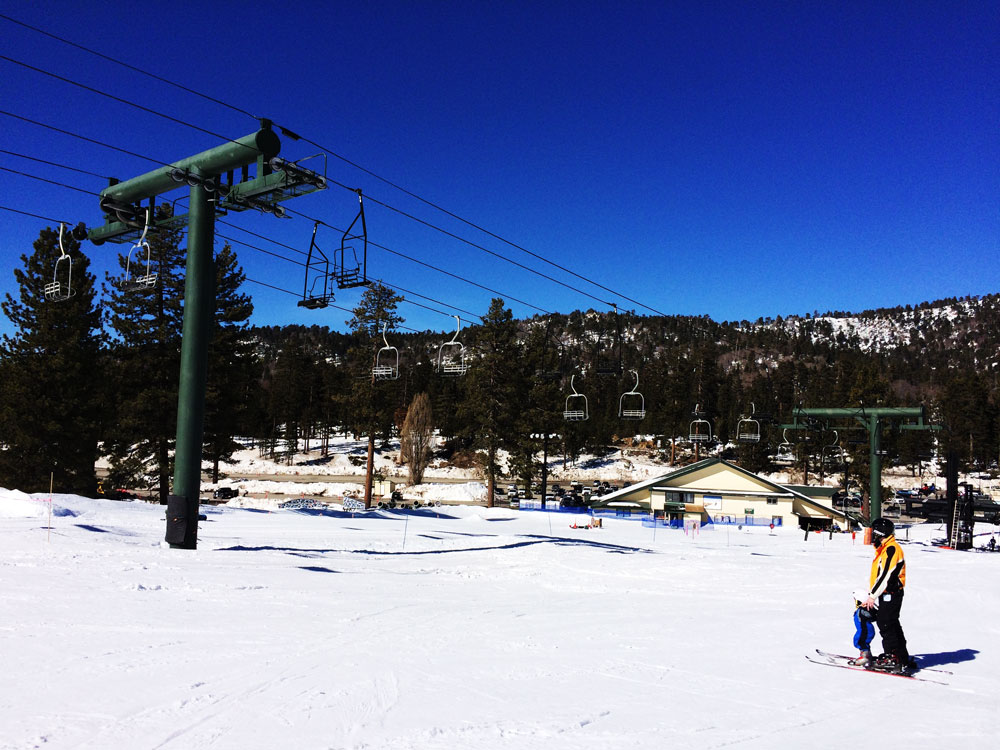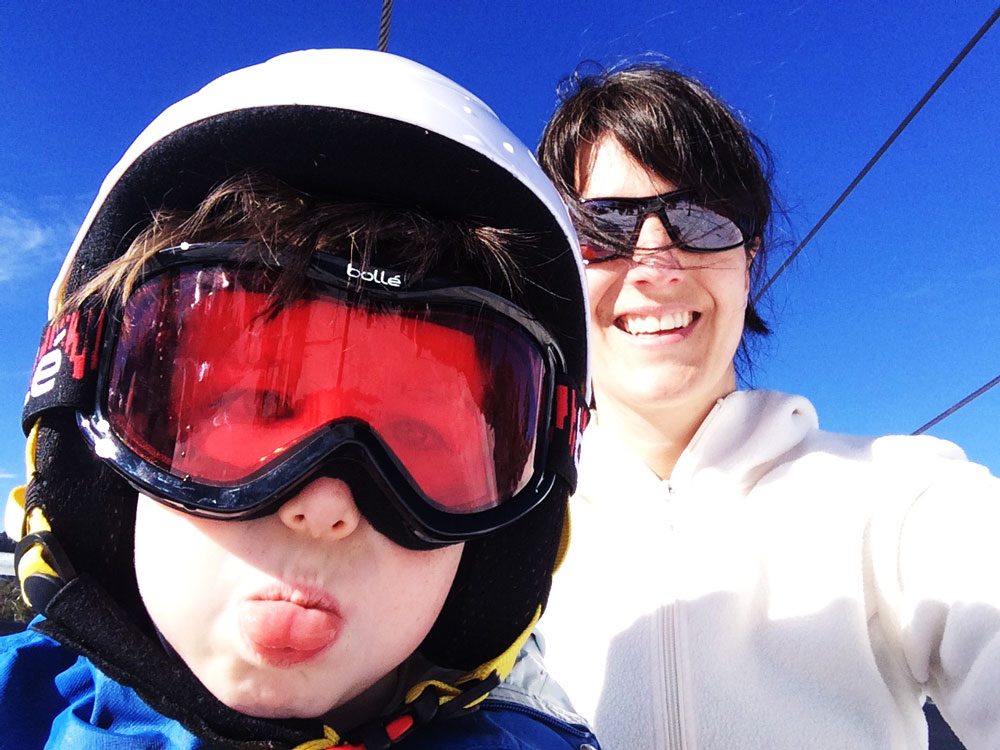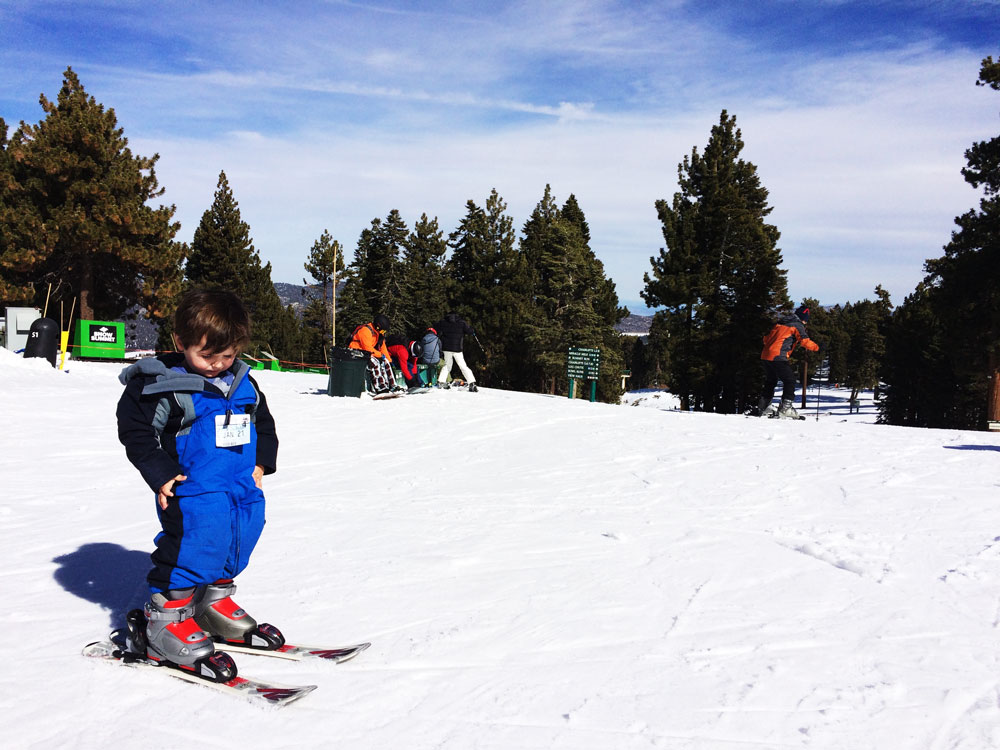 Look at this little one on his mini-skies! People were so surprised to see him going down the mountain with us. He is a tiny creature! He was, without a doubt, the youngest kid on the mountain that weekend.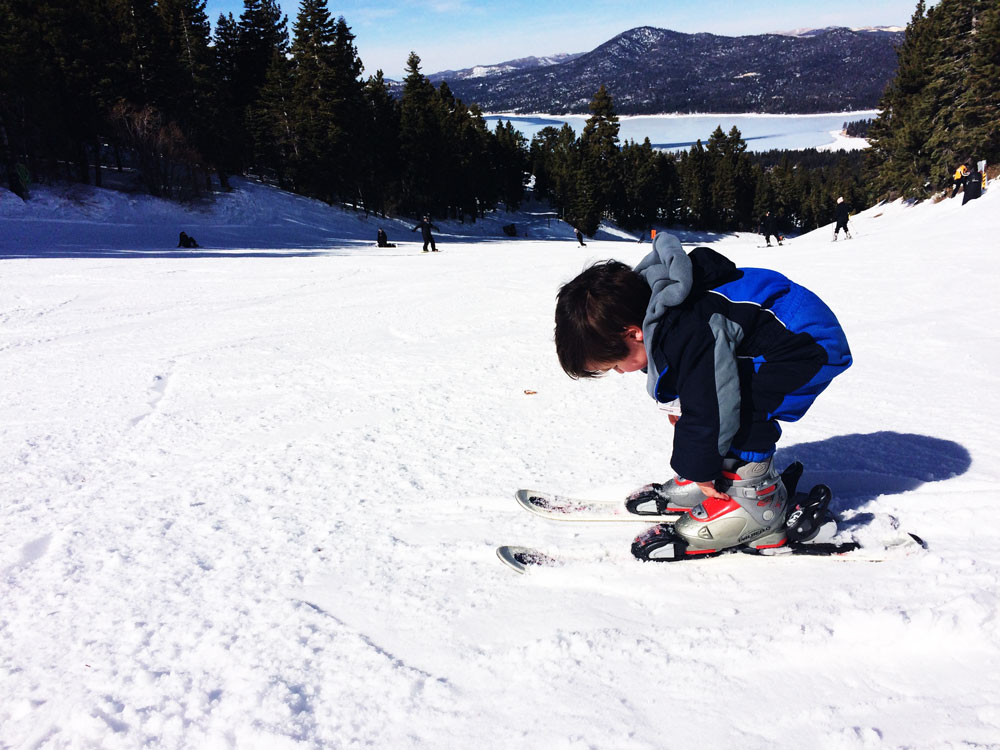 And here he is in the middle of Snow Summit mountain… totally exhausted.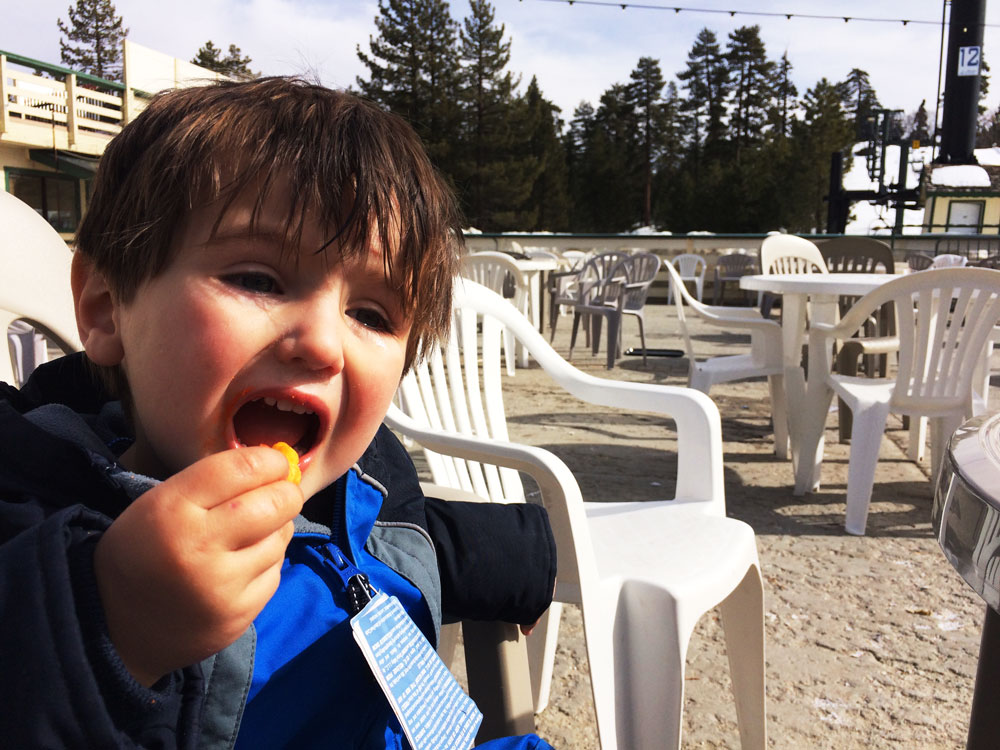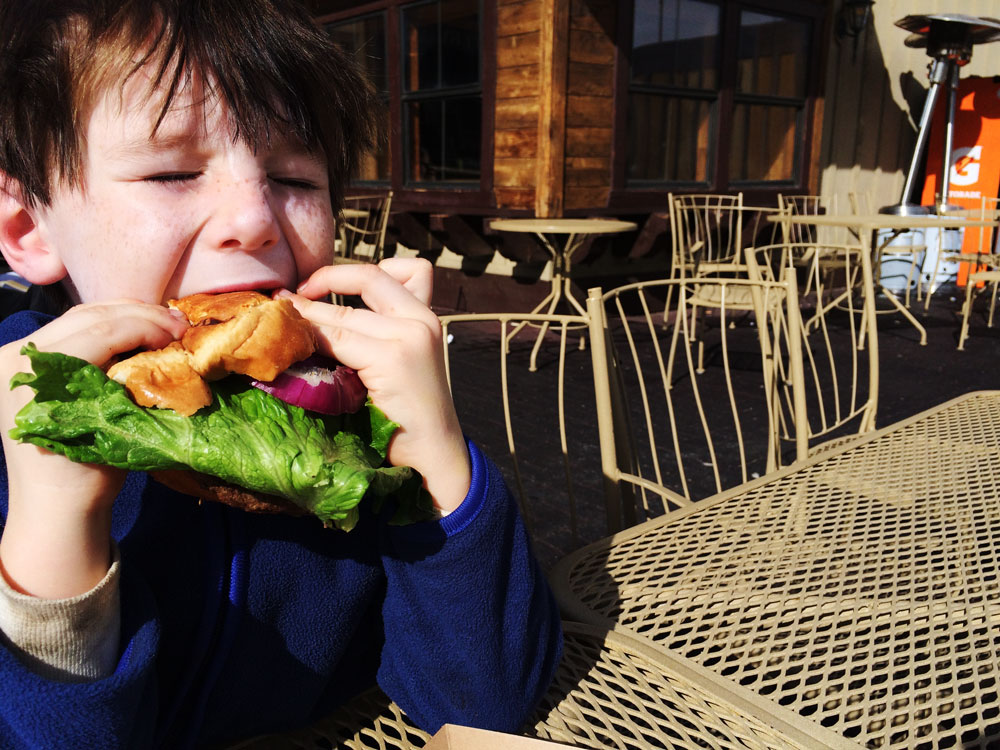 A well deserved meal. I have never seen my kids eat so much.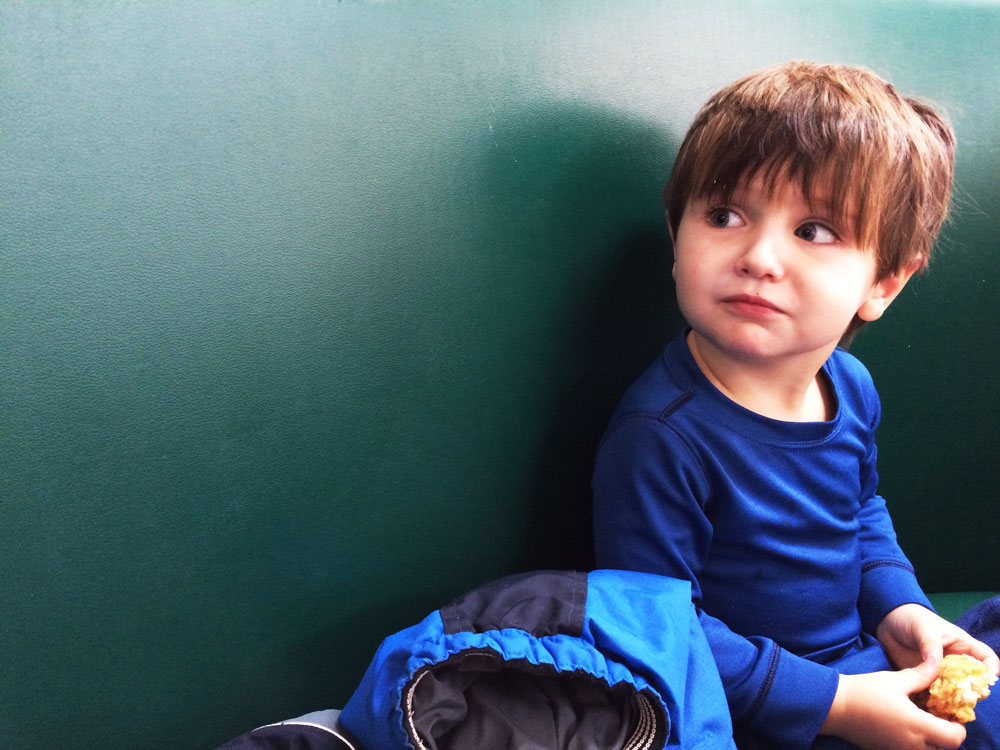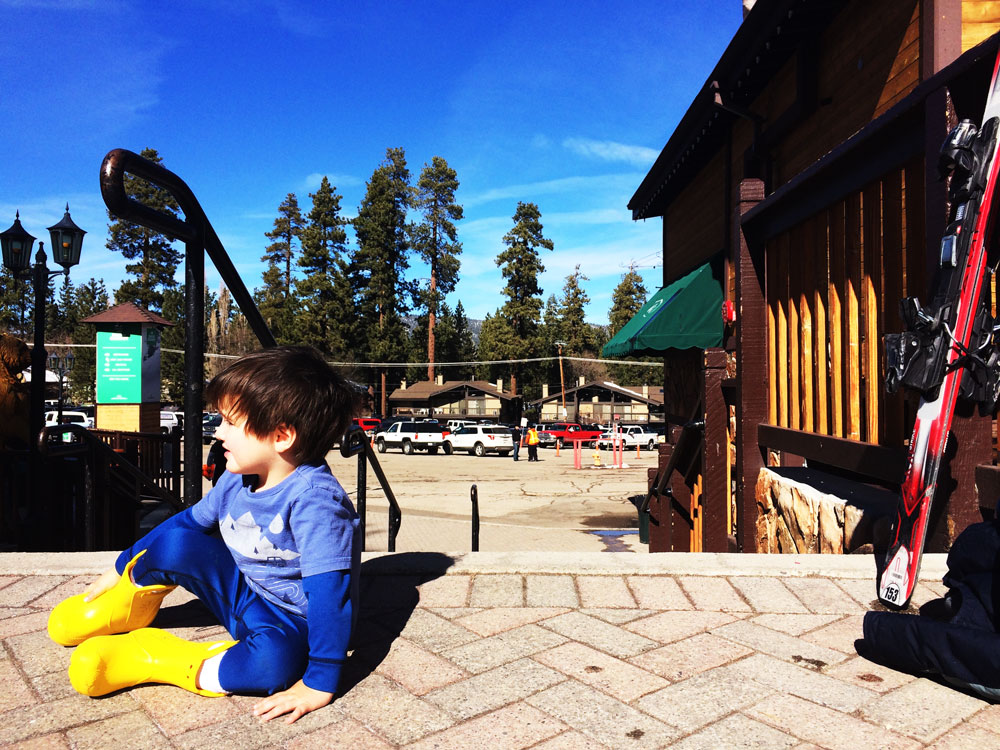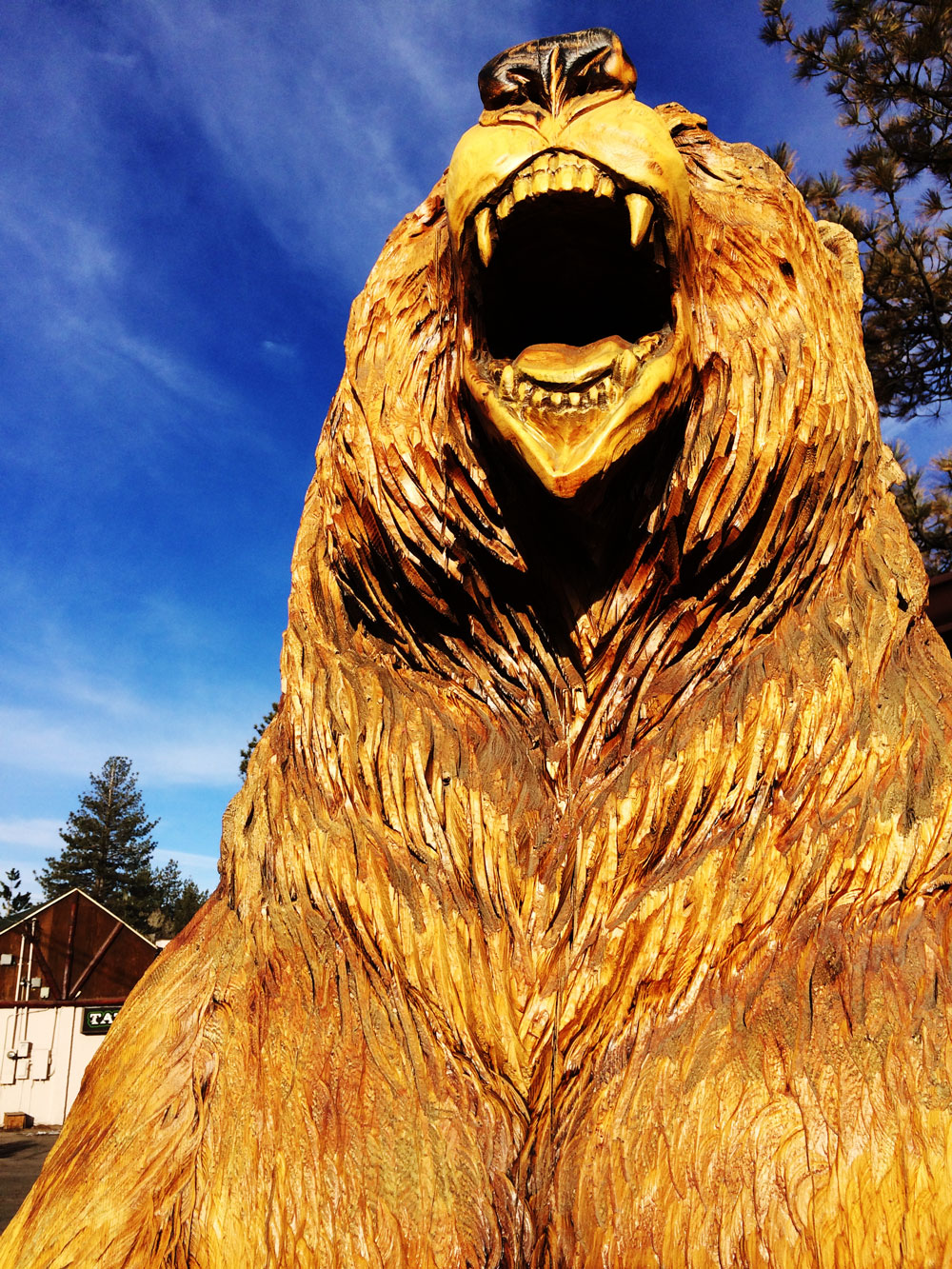 Big Bear Village is a cute little town with nice restaurants and coffee shops. After spending the day skiing, it was fun to go there to have dinner and relax a little bit.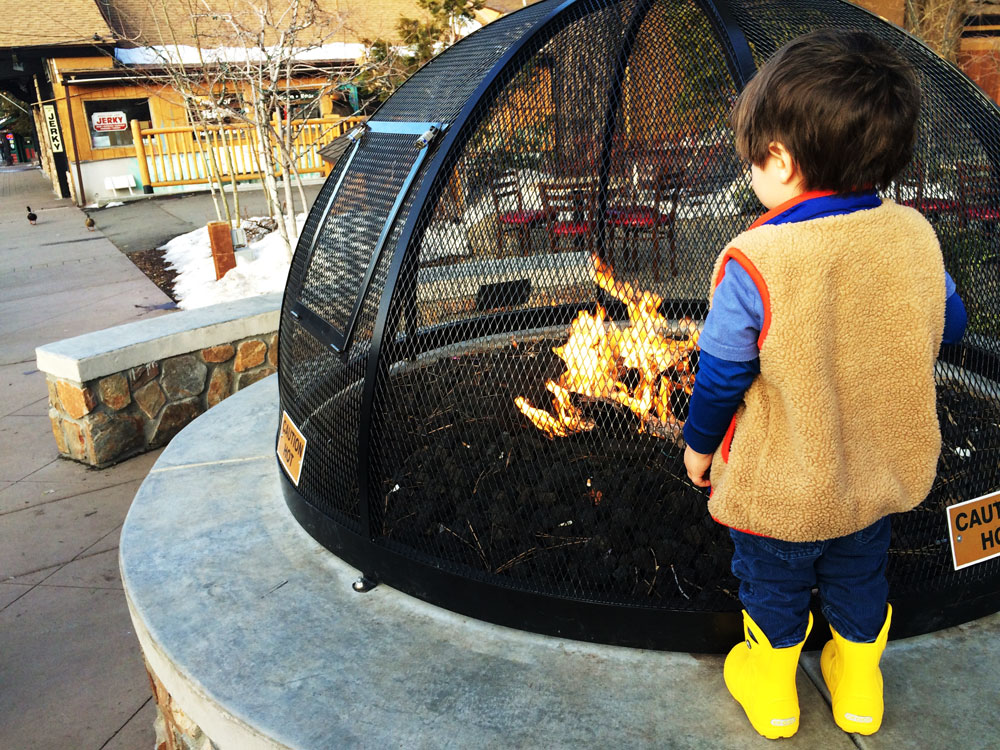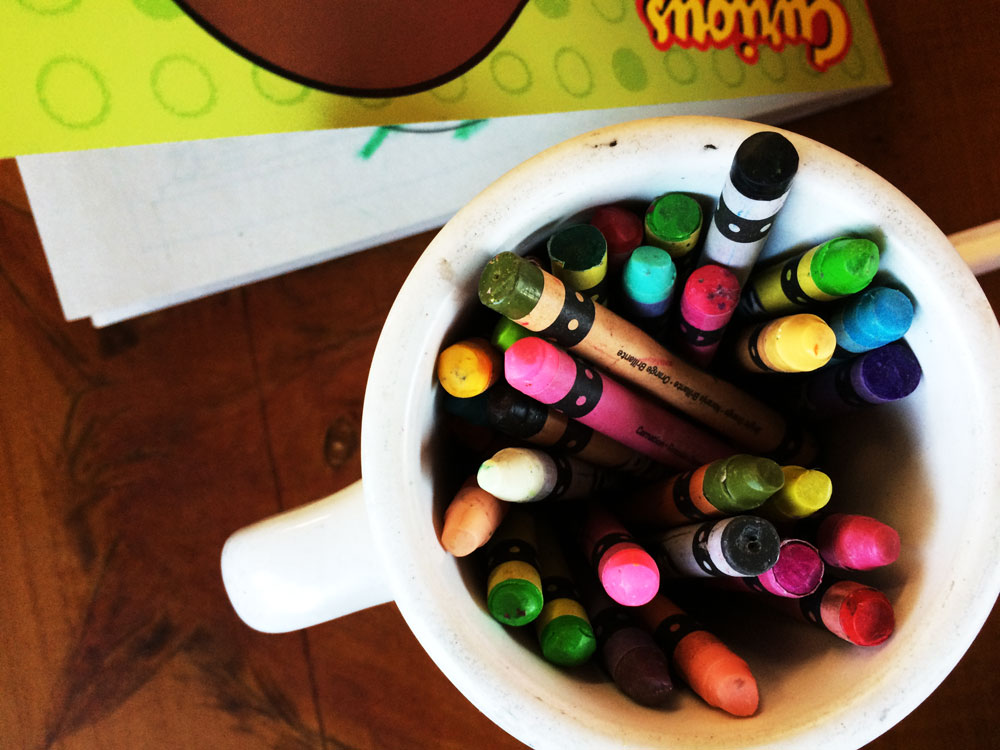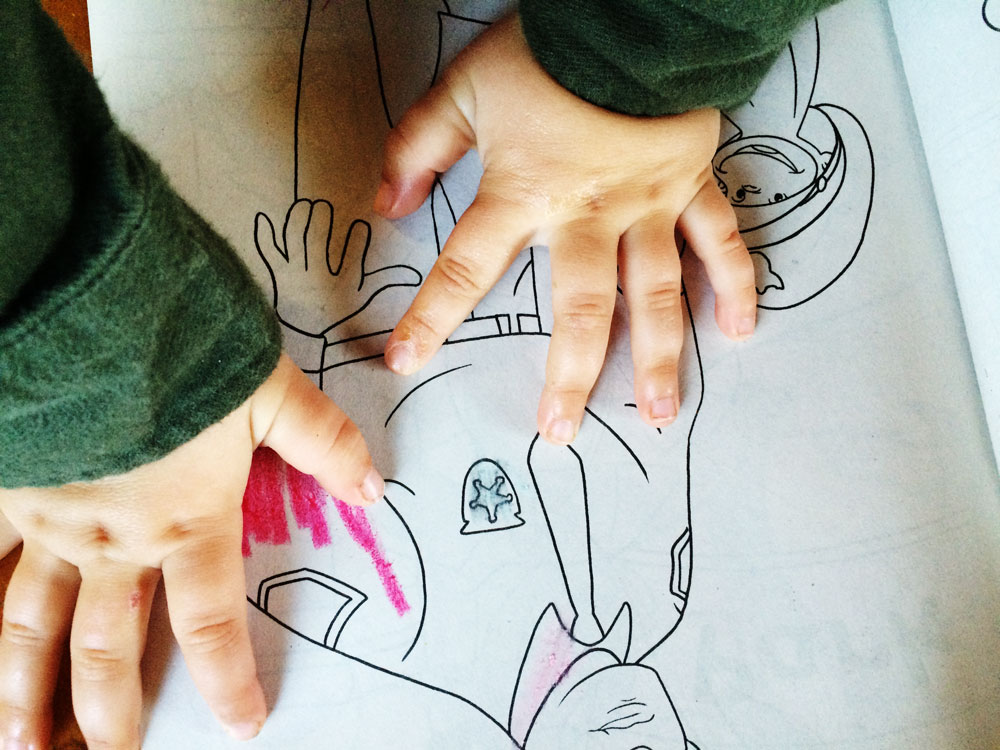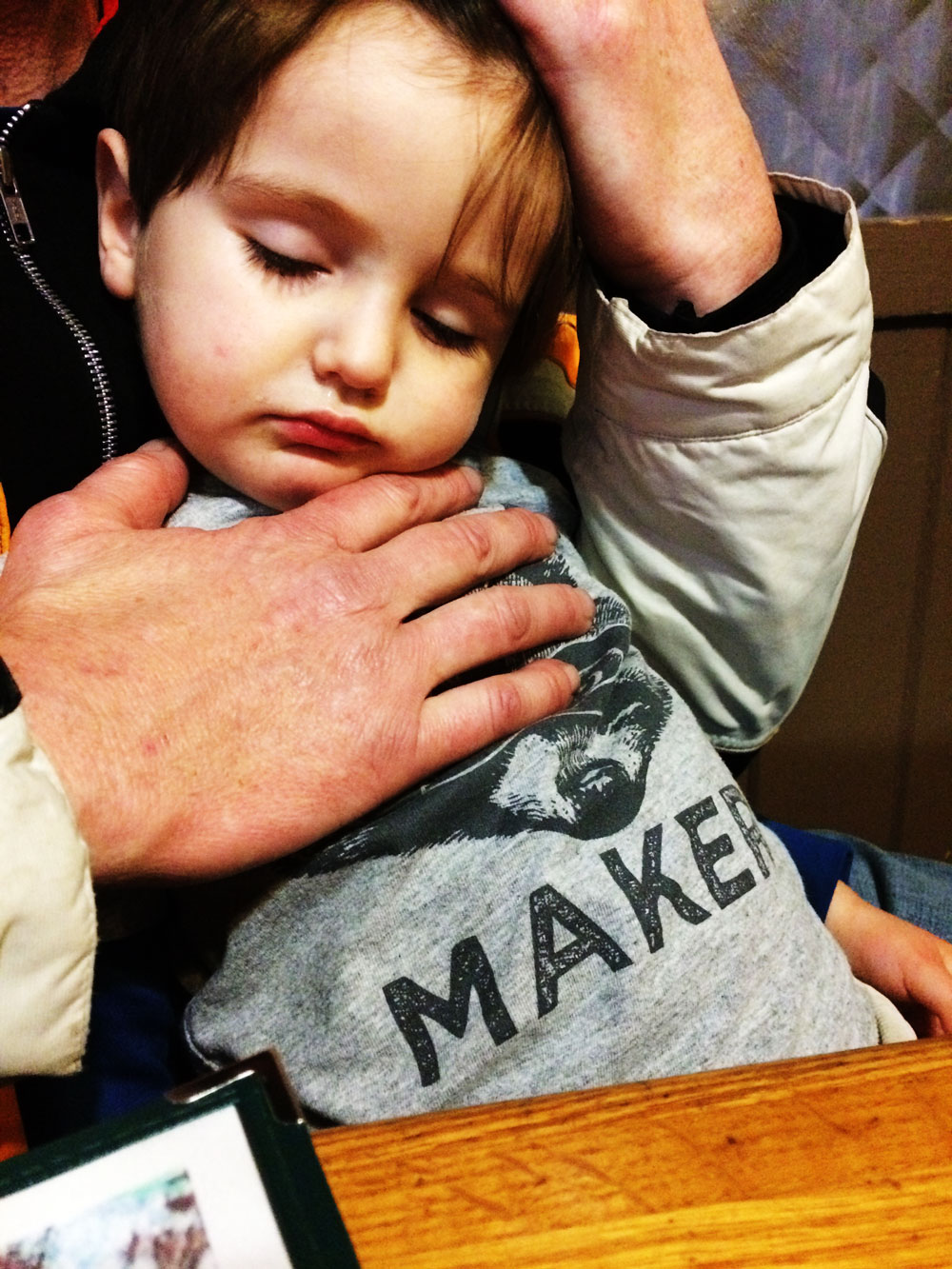 Max couldn't make it through dinner. ha!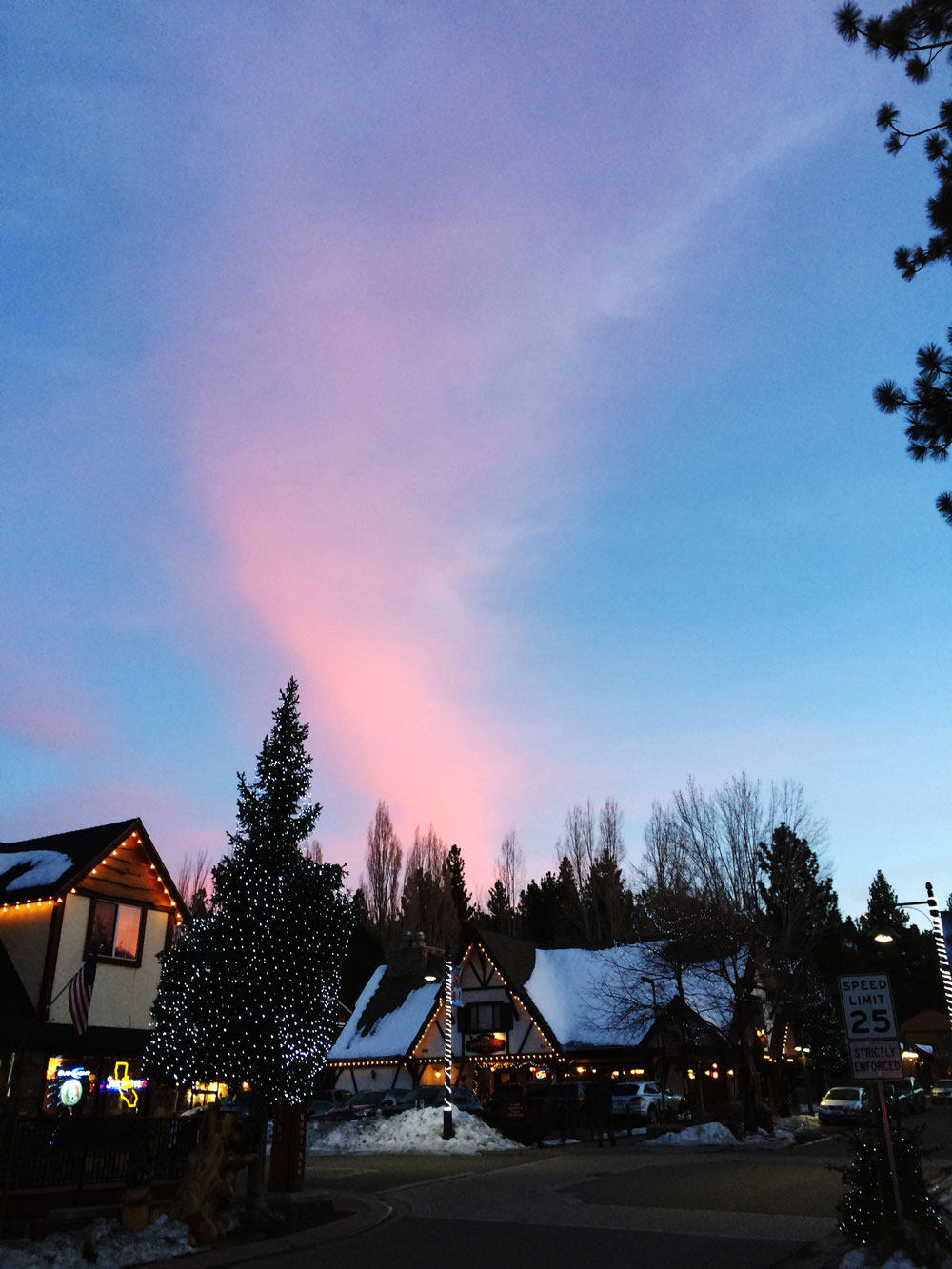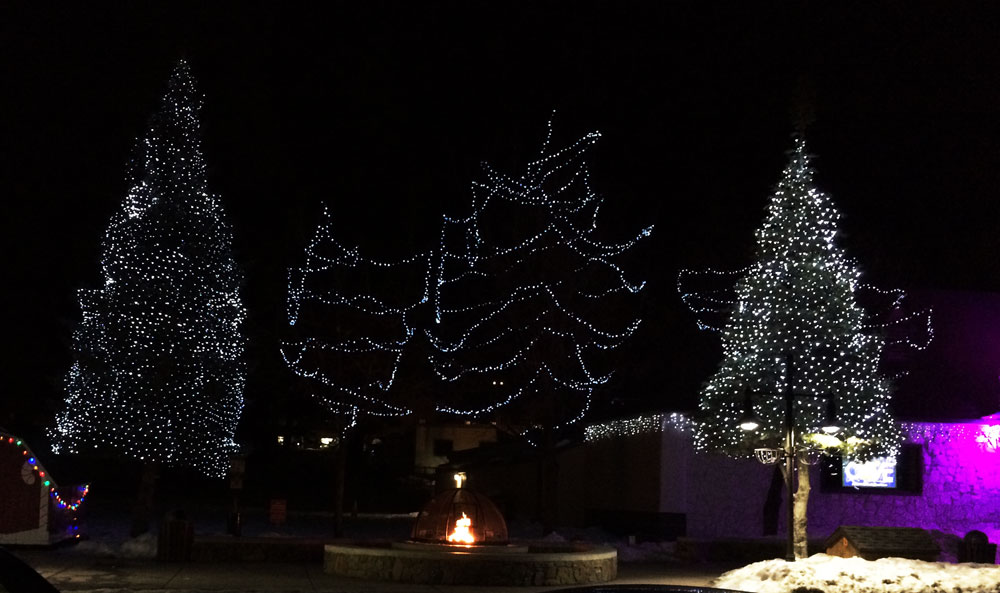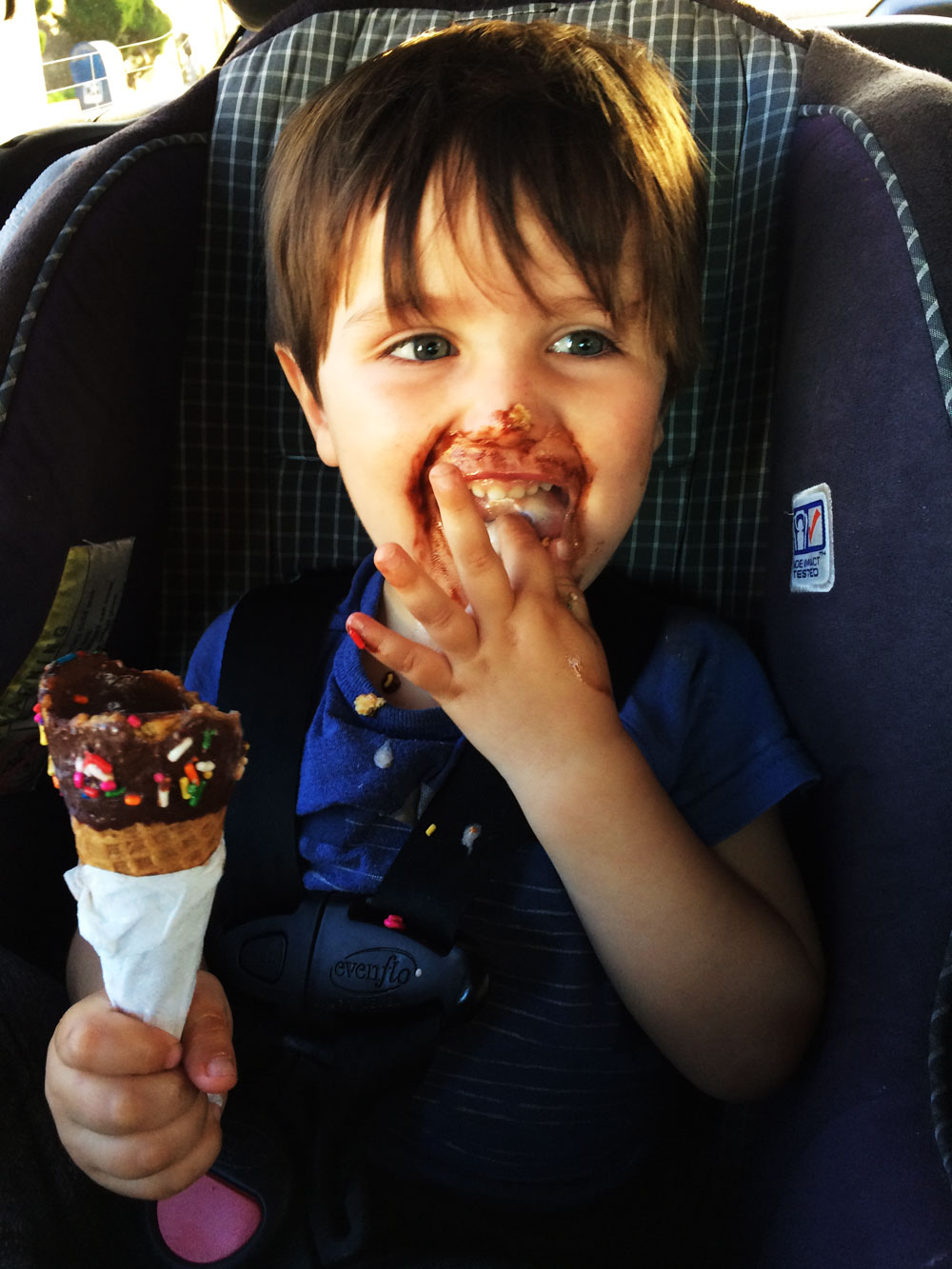 Back in LA,  Max's favorite hobby is eating ice cream.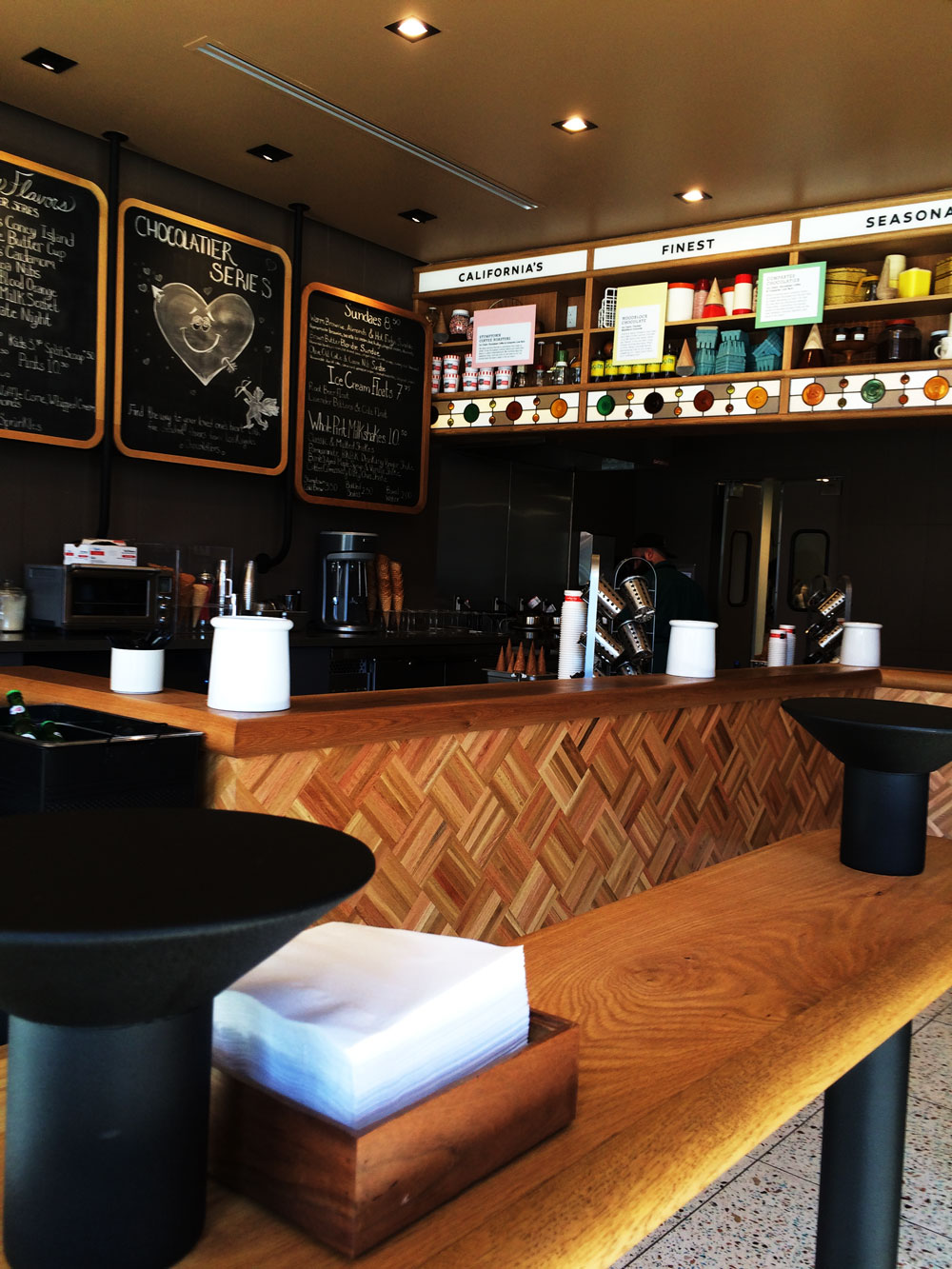 This is a picture of Salt & Straw, one the best creameries on the west side.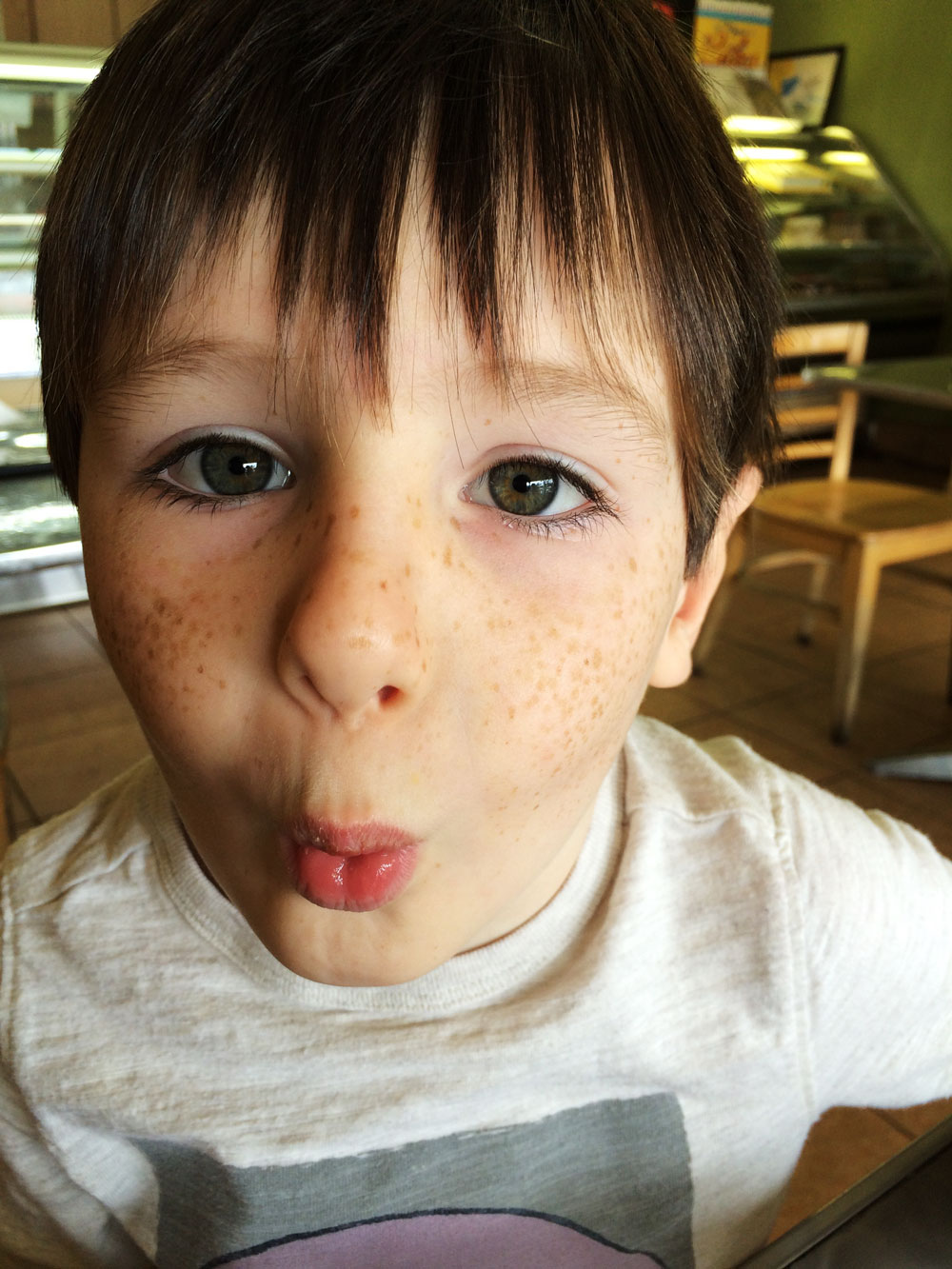 Hi there, Víctor!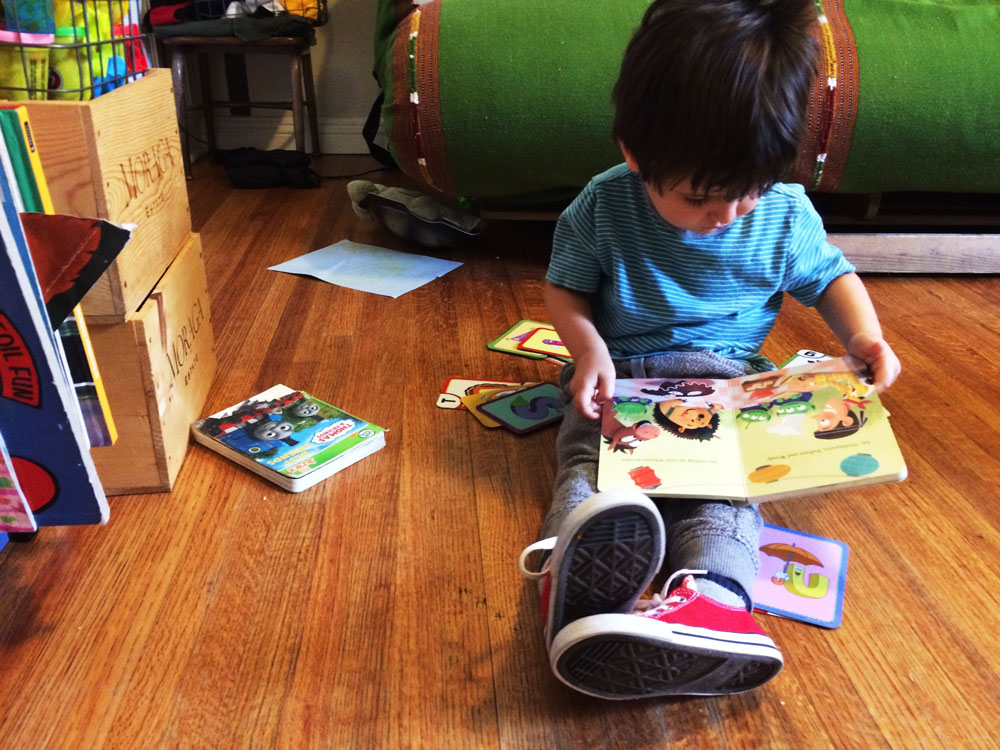 Did I mention Max can read? Not really, but he looks super smart here.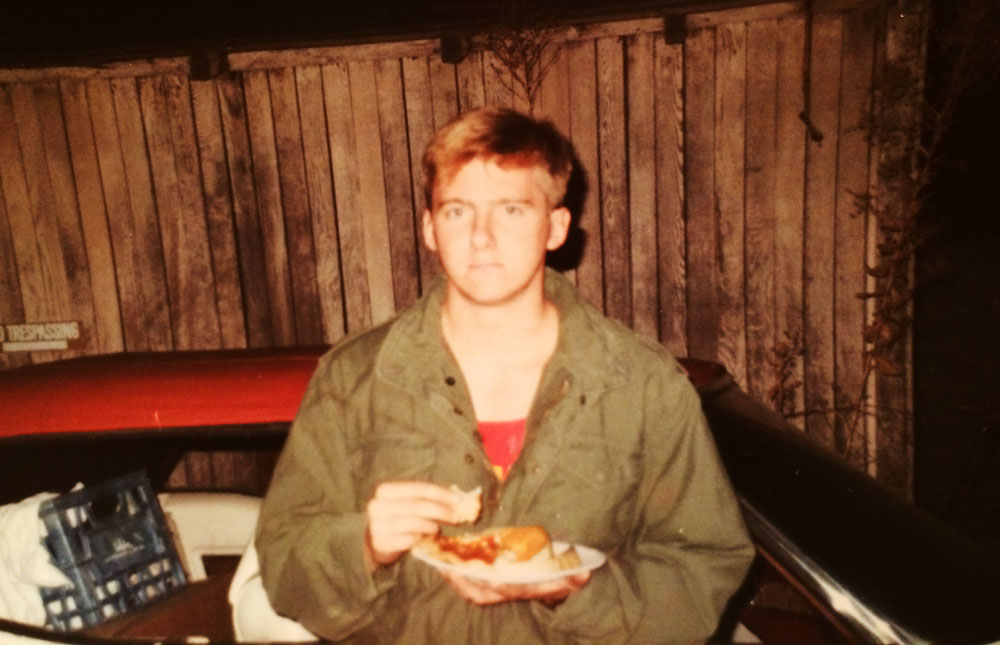 I found this picture of George when he was 25 years old, so very cute, and he still has that jacket!!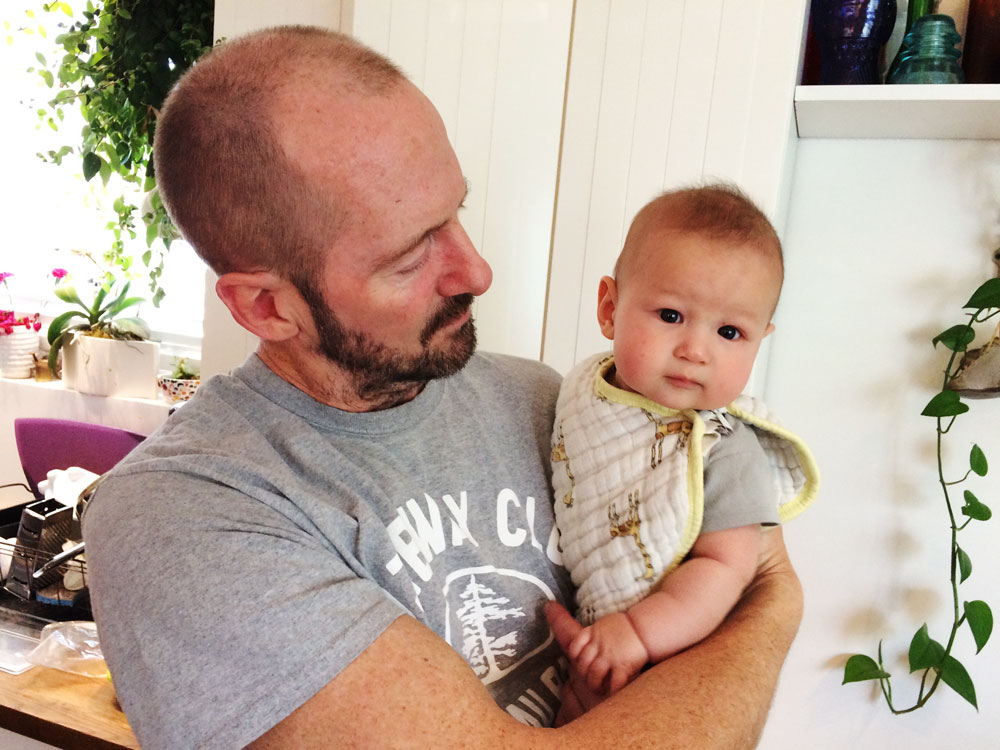 George and my friend's son, baby Andrew!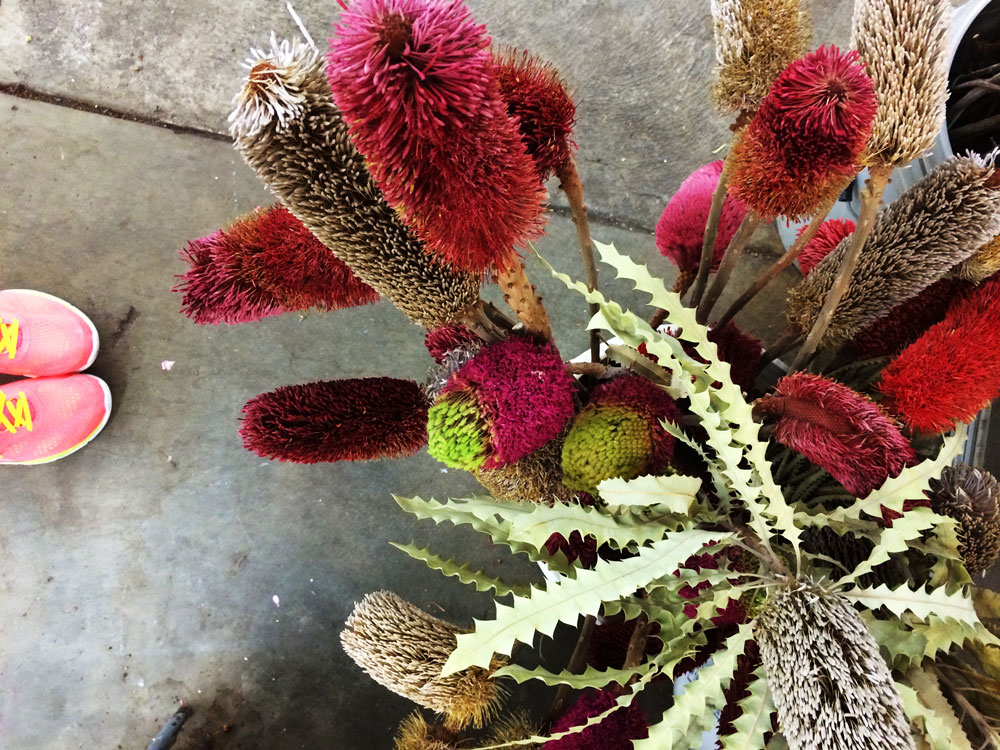 As some of you know, I have been obsessed with the Flower Market in DTLA. I have been there almost every weekend for the last 2 months. I know the vendors, the flowers, the smell. I love it so much, I am always finding new excuses to go.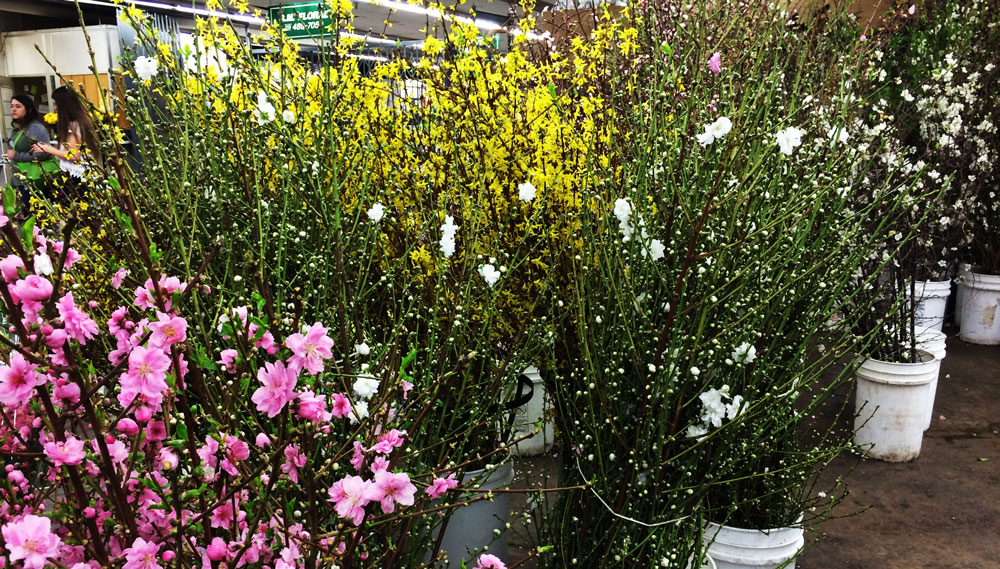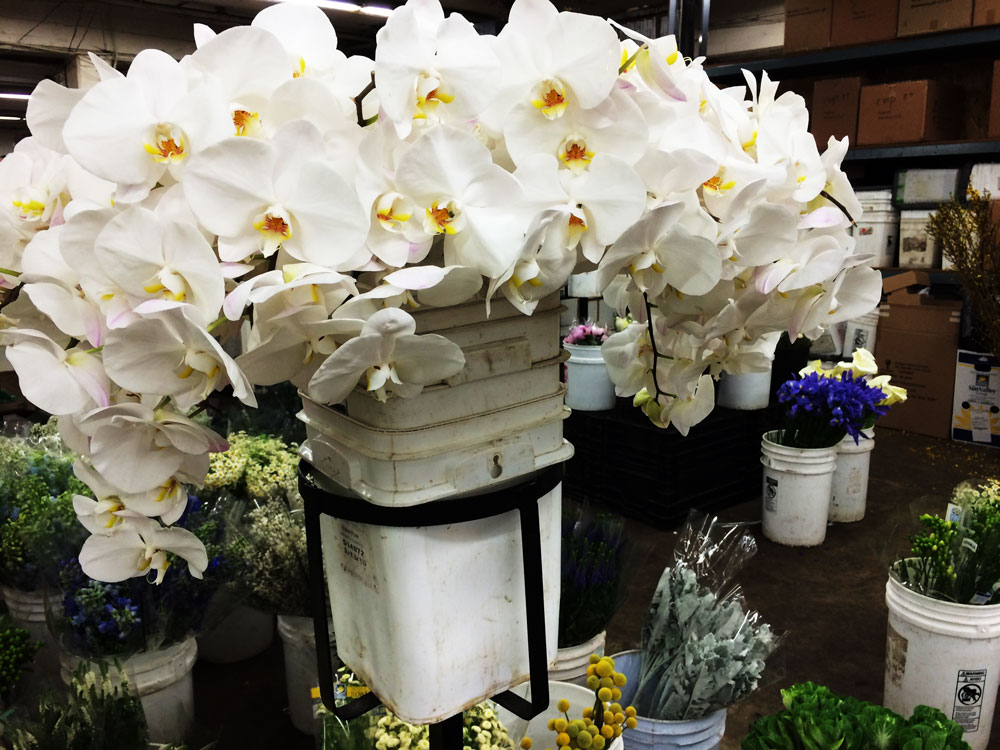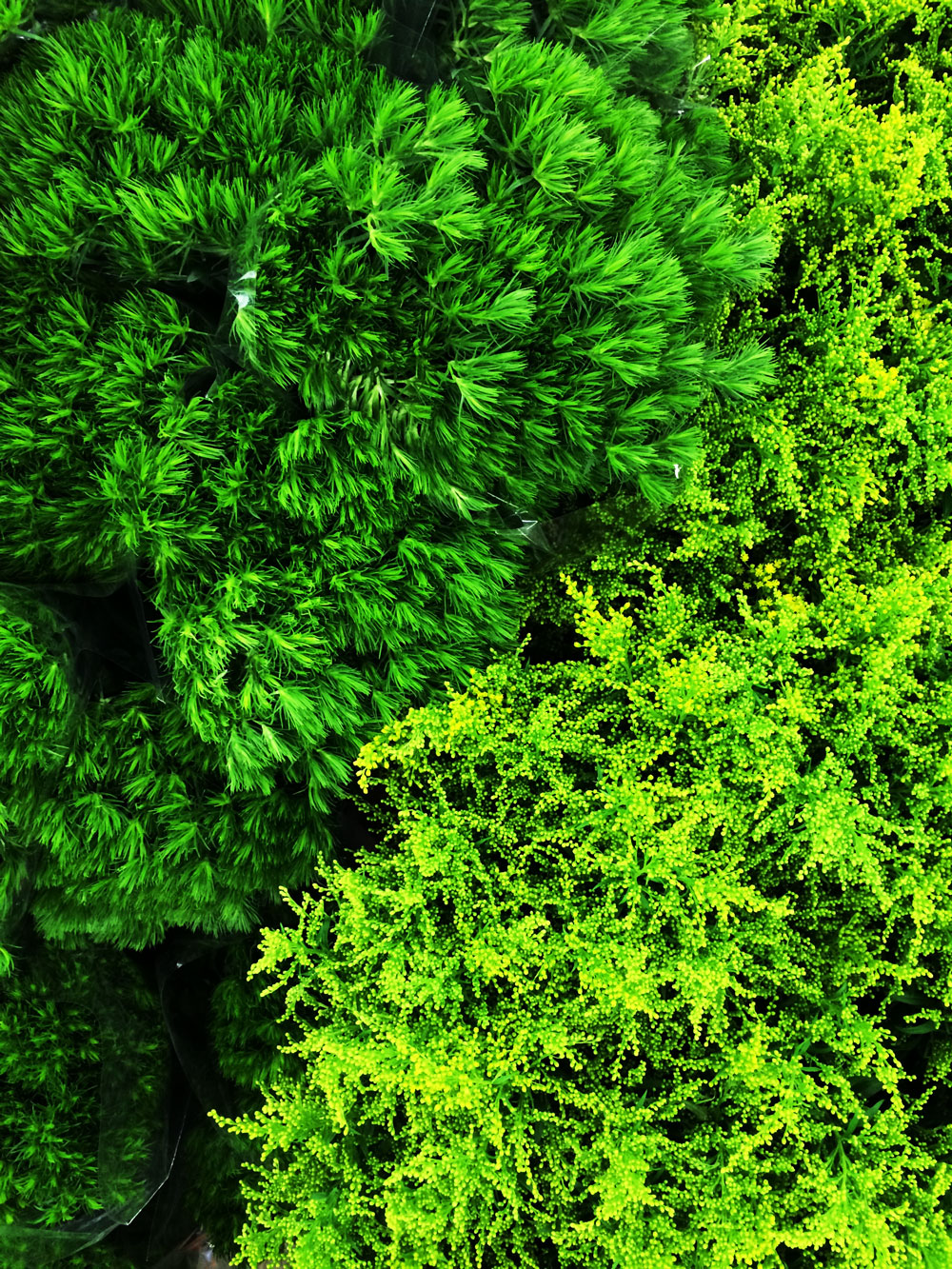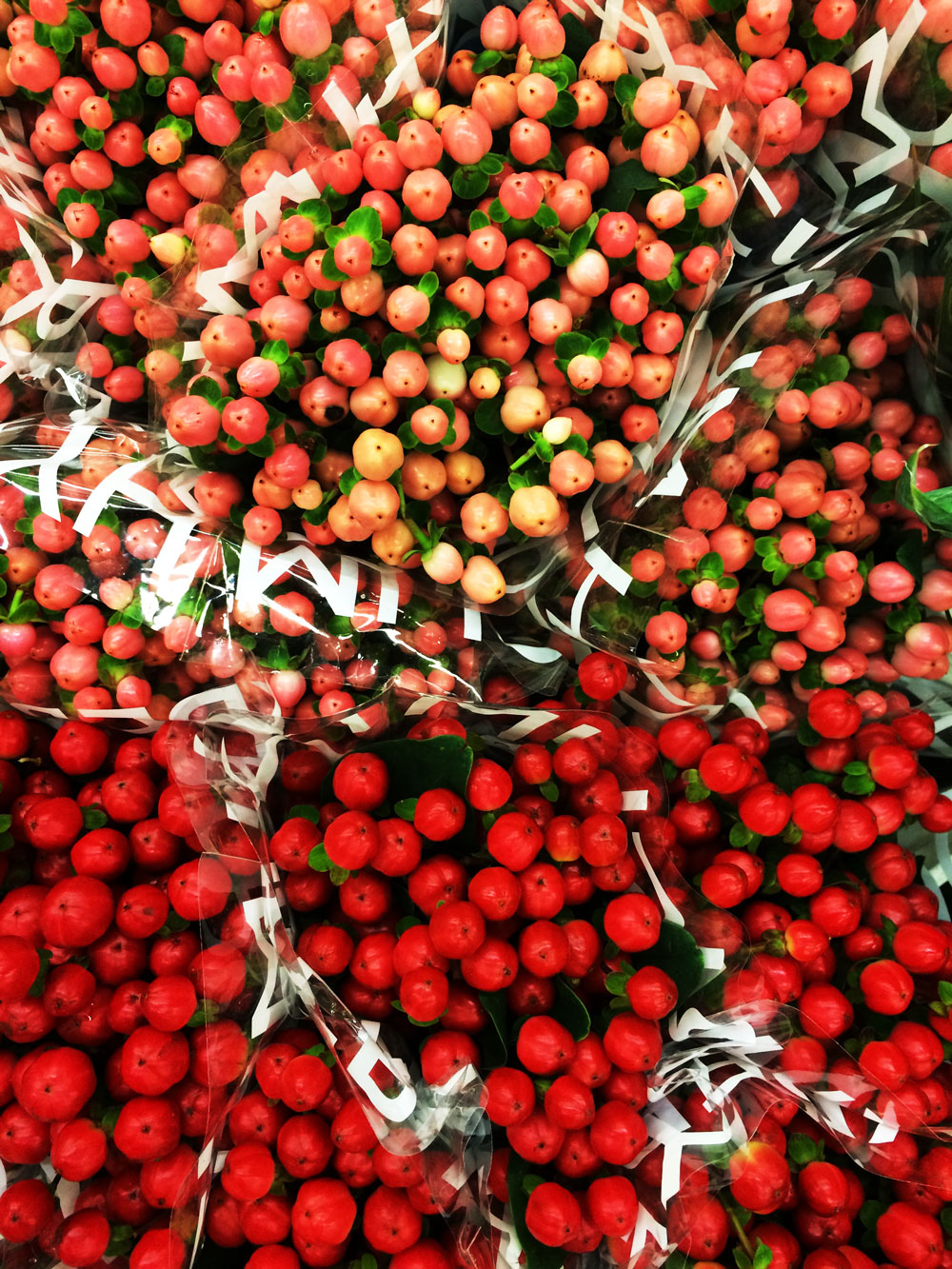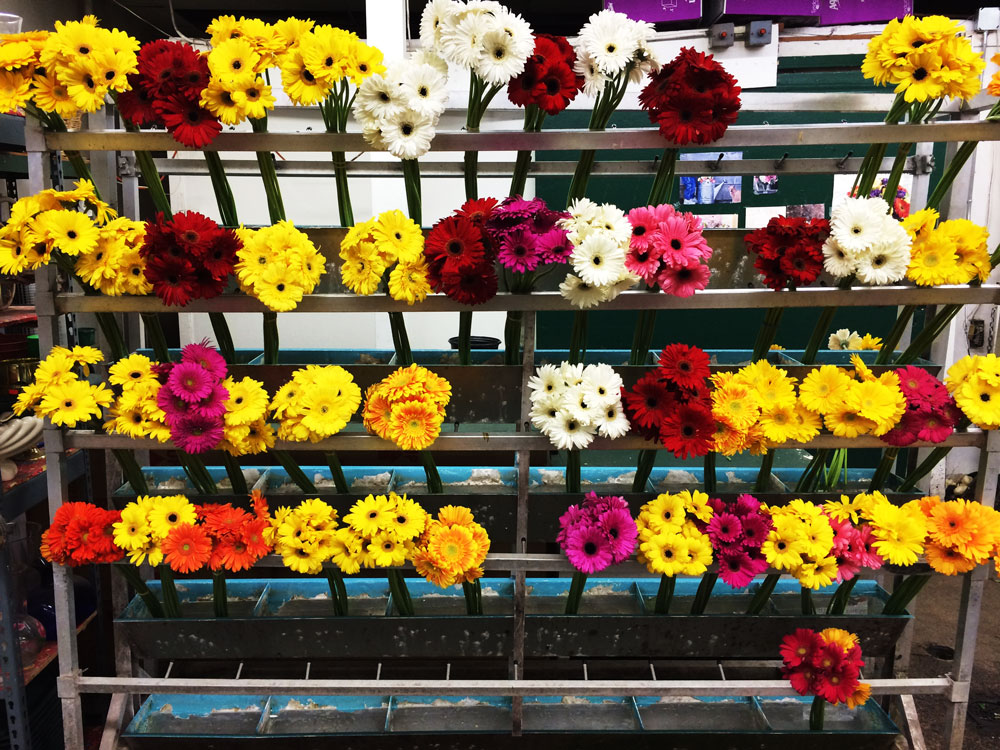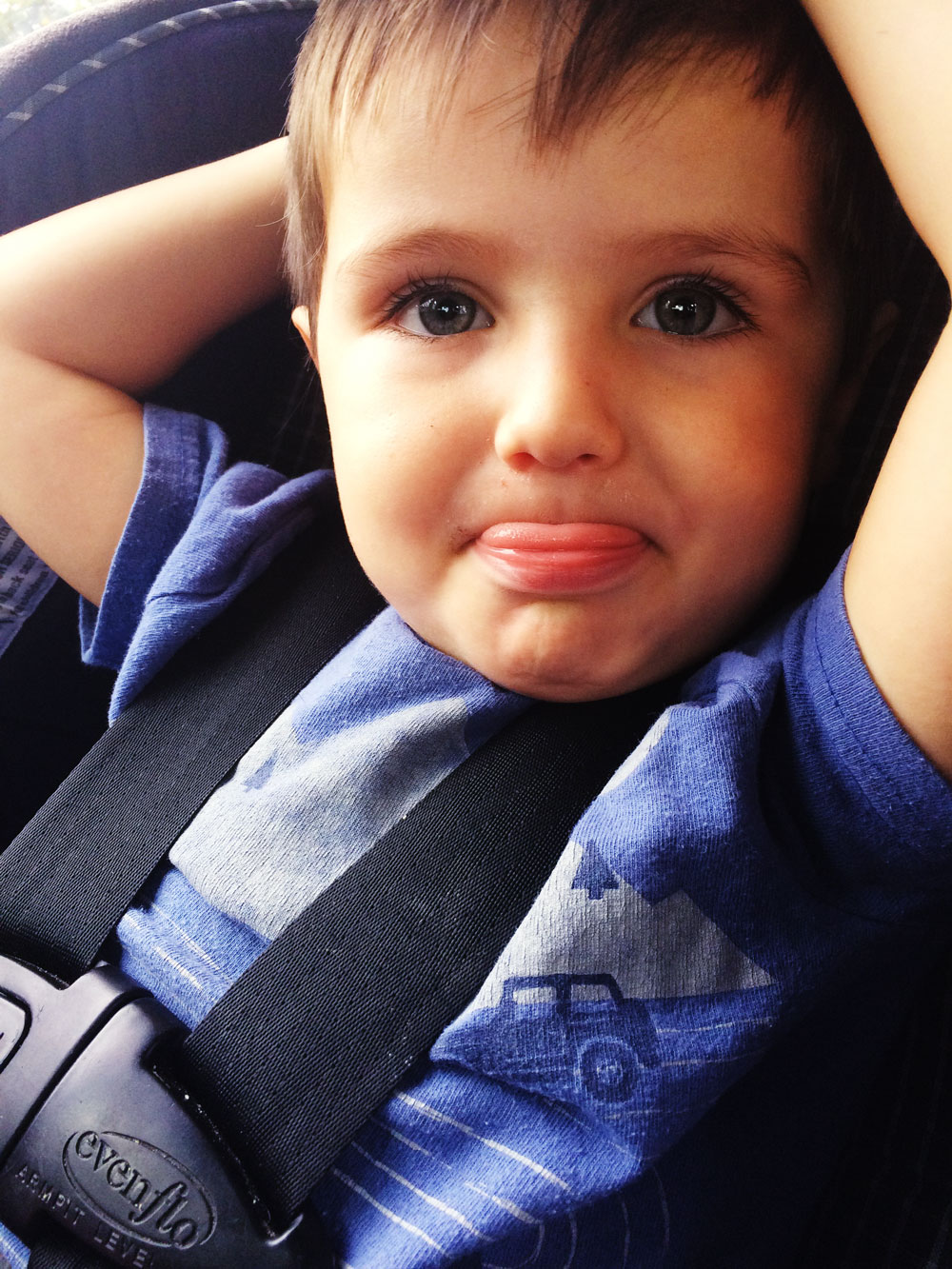 Hey, Max!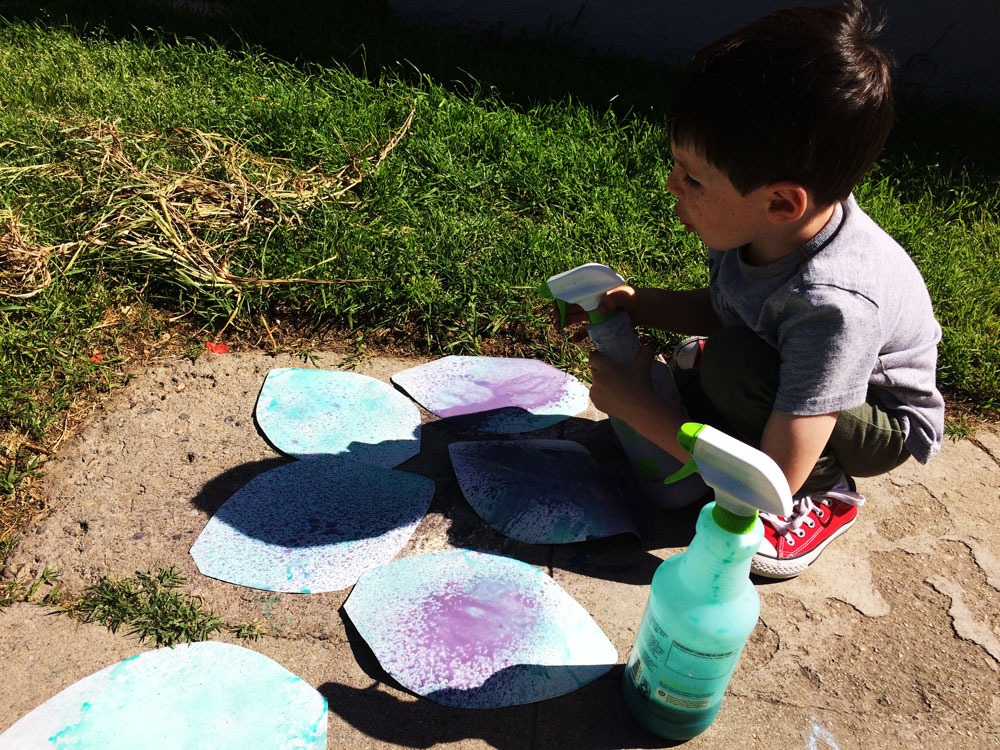 Victor being very helpful – decorating for Easter.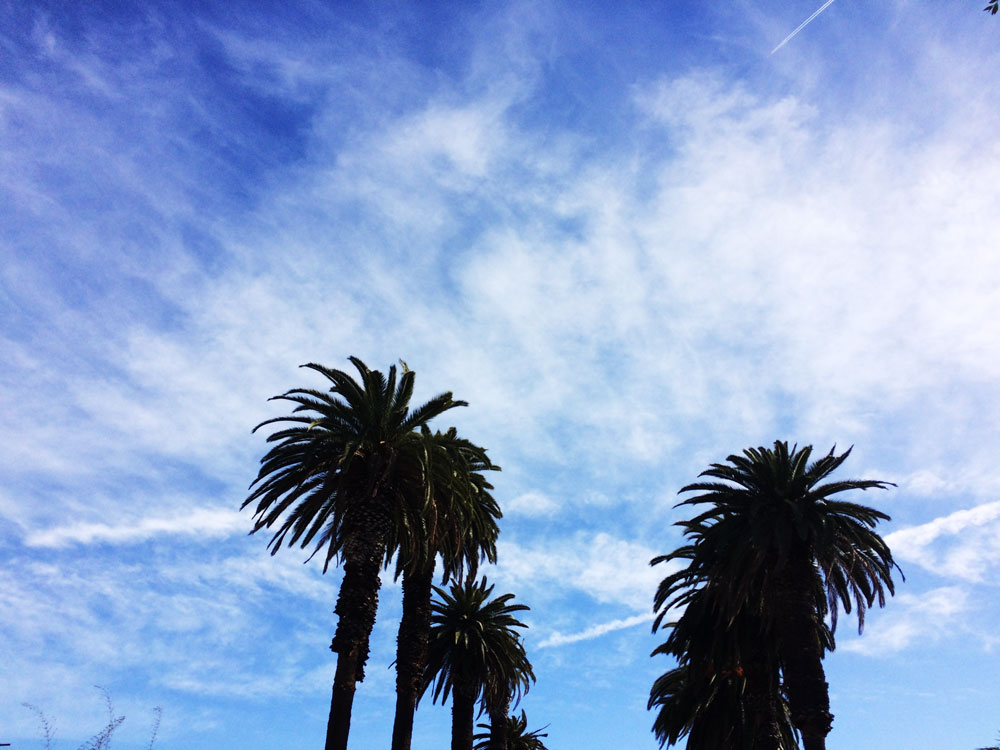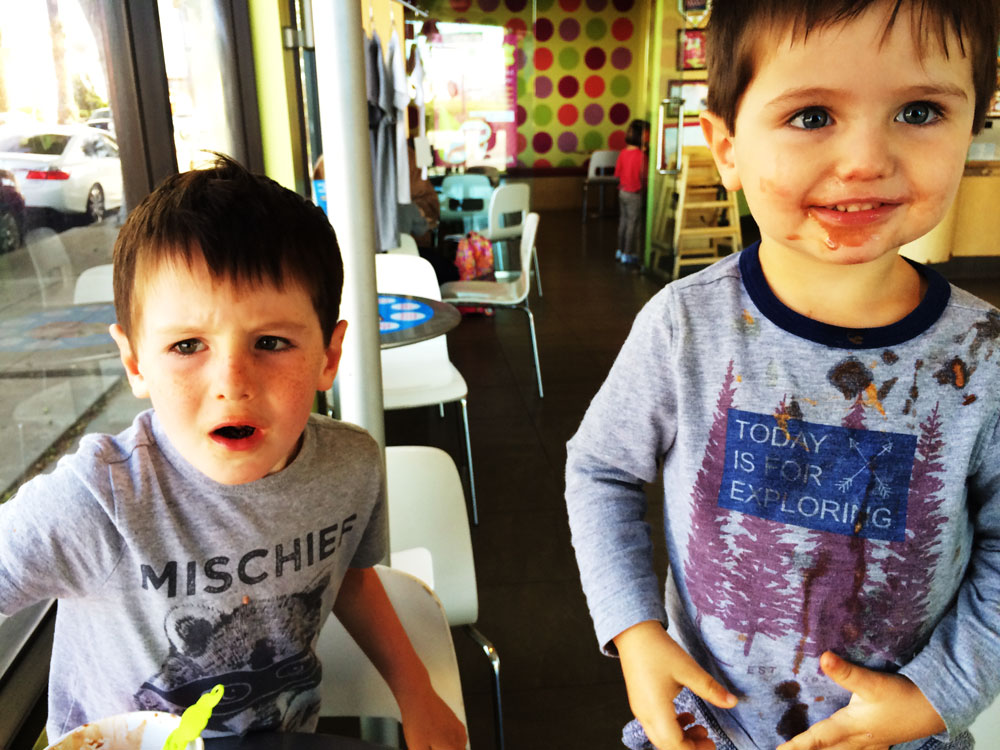 More ice cream!!!  and filthy children.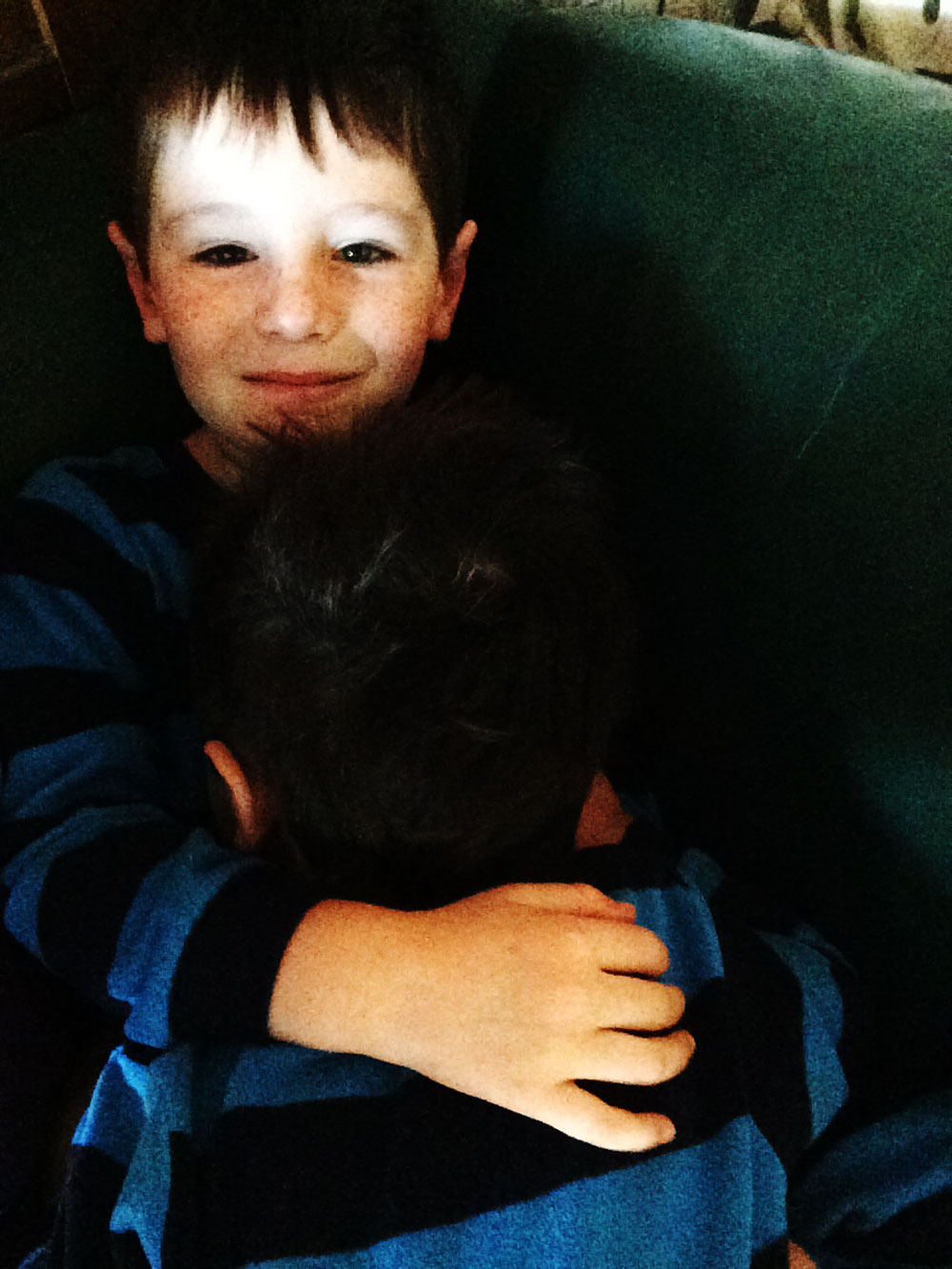 There are a lot of hugs and kisses going around in our house.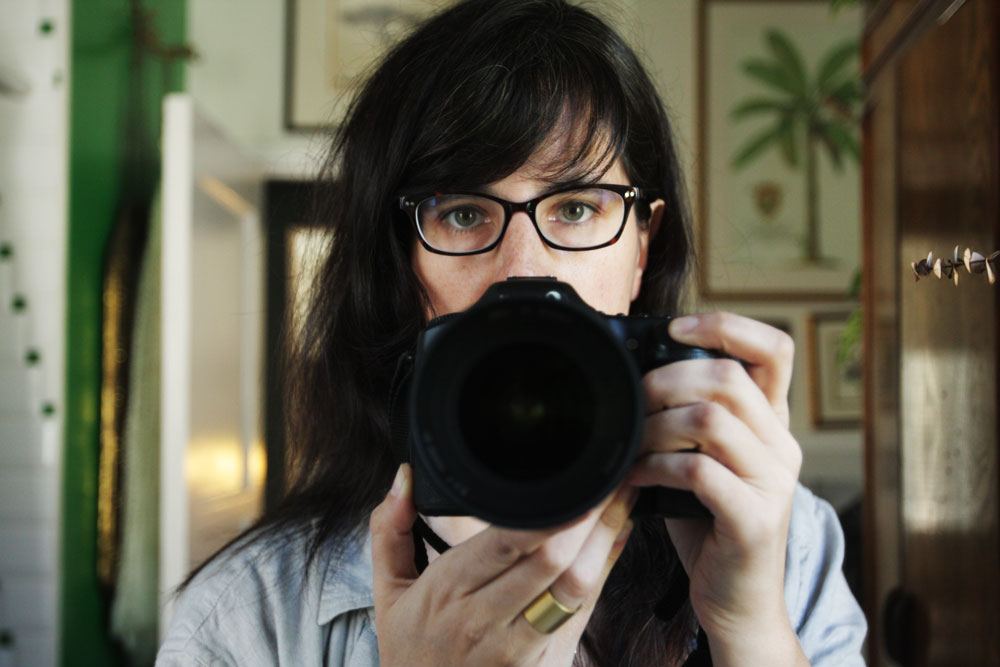 Here is me trying to take a picture for my profile. George thinks is too cold. I kind of agree so I am just posting it here. Also, as you can see, I am not a fan of makeup.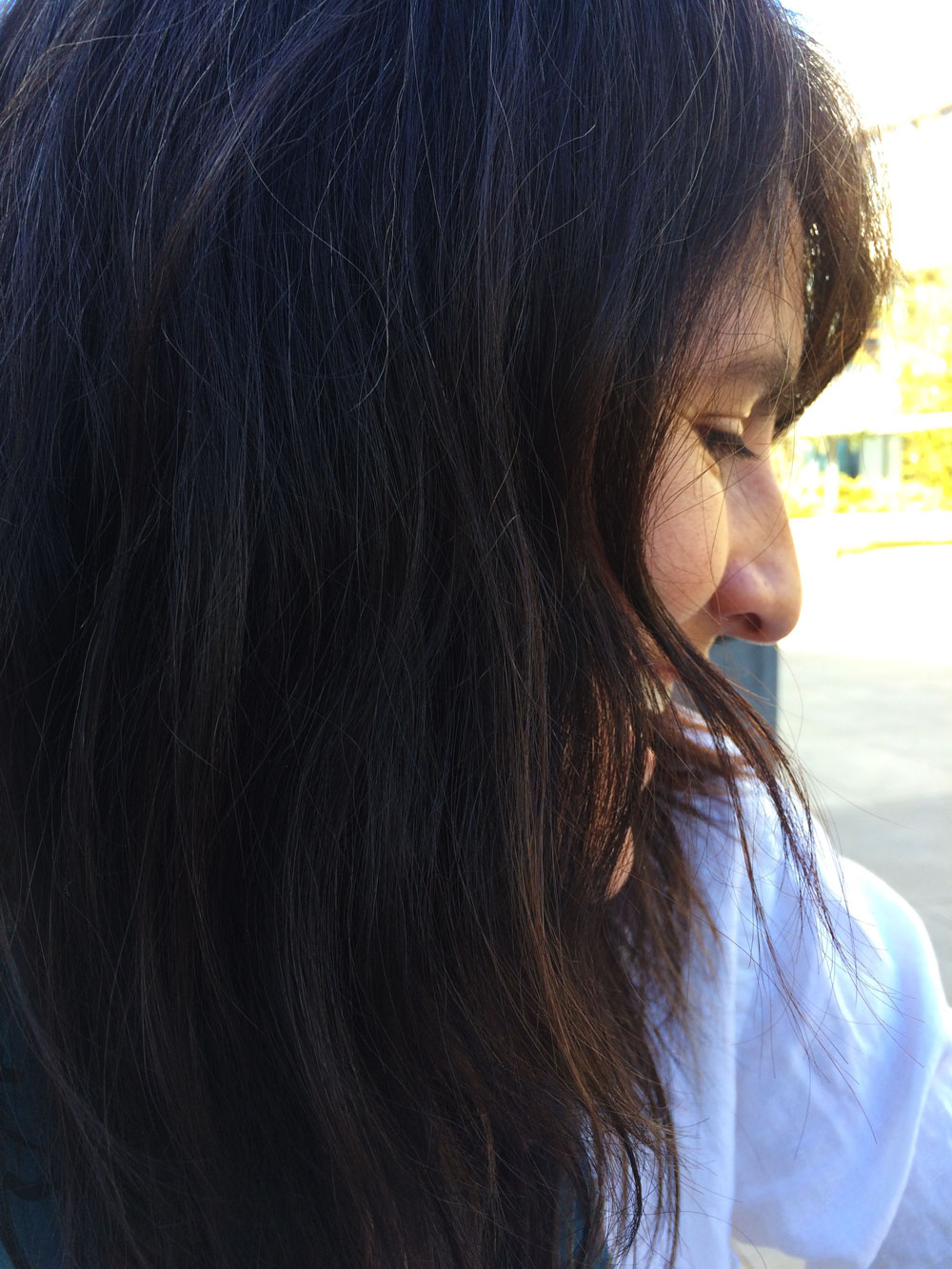 Eating at Maple Block Meat, the best meat restaurant in Culver City. It is just excellent.
Max and I spending our Tuesdays together.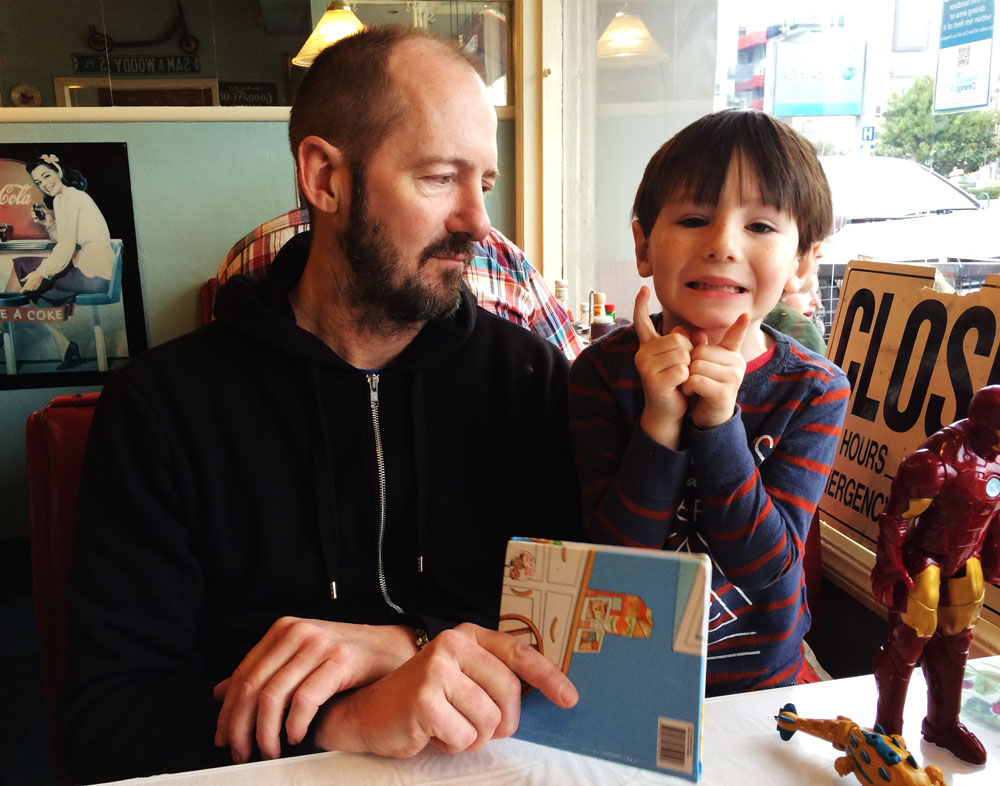 Having brunch at S + W Country Diner in Culver City. This place is so good it gets crowded 10 minutes after opening. You need to be there early! BONUS: Lots of  toys for kids to play with. Perfect!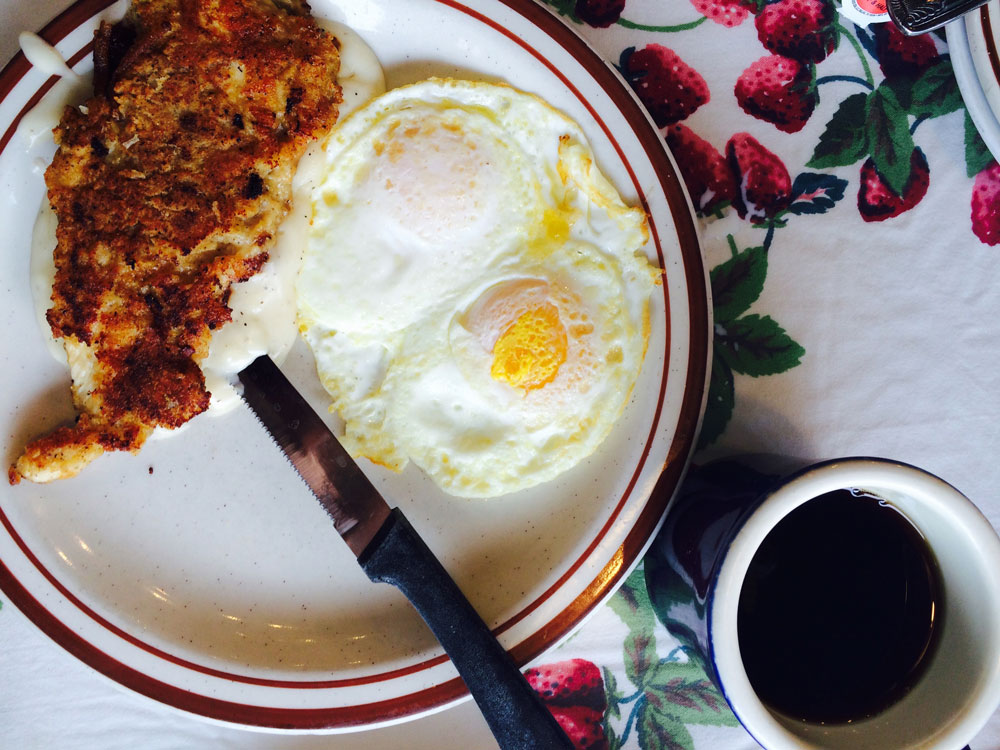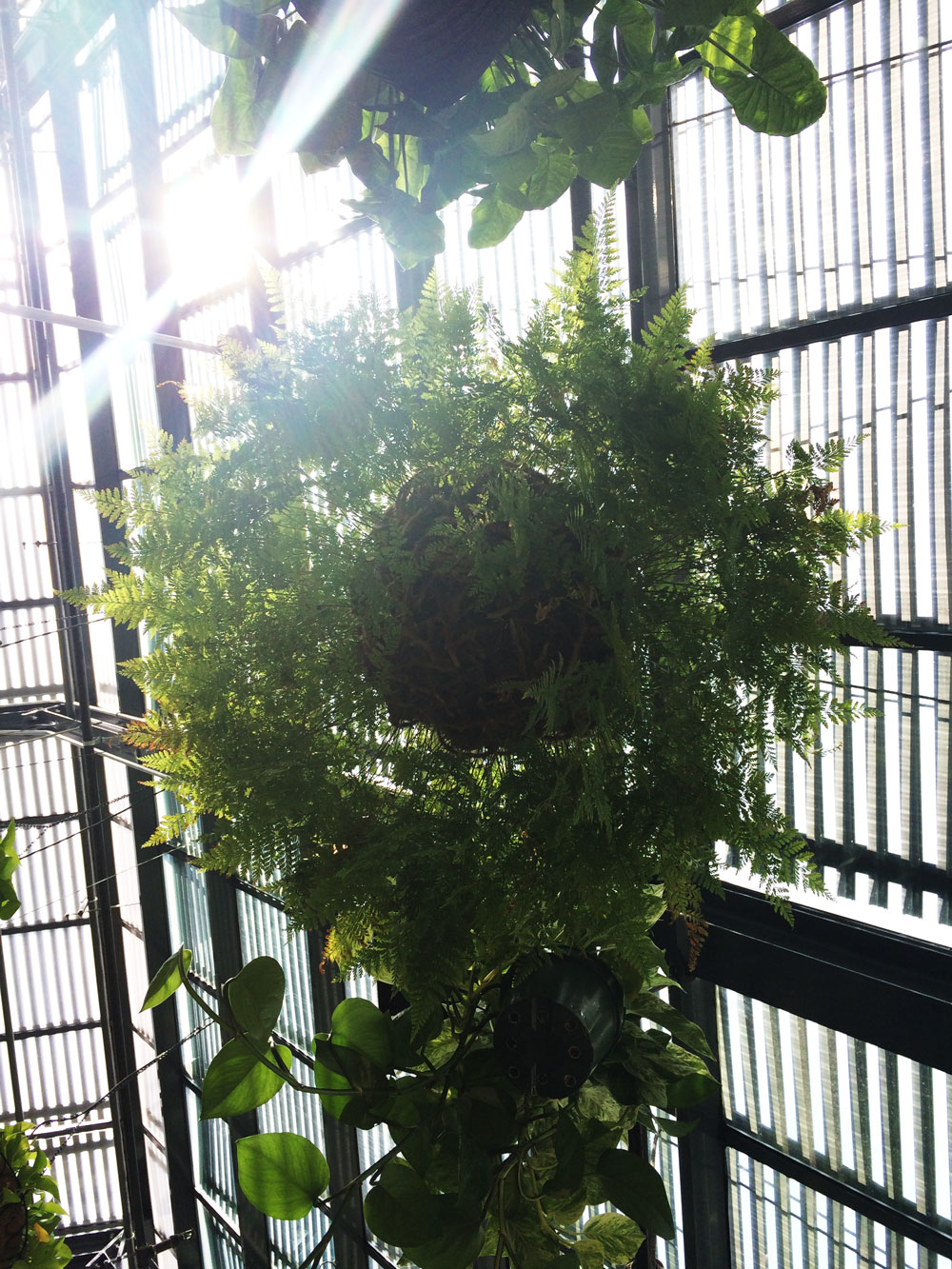 My friend Sarah celebrated her birthday at the Commissary in the Line Hotel. We had brunch with friends in this gorgeous place. It was fun! and the only hip thing I have done in the last 3 months, so I am sharing it here.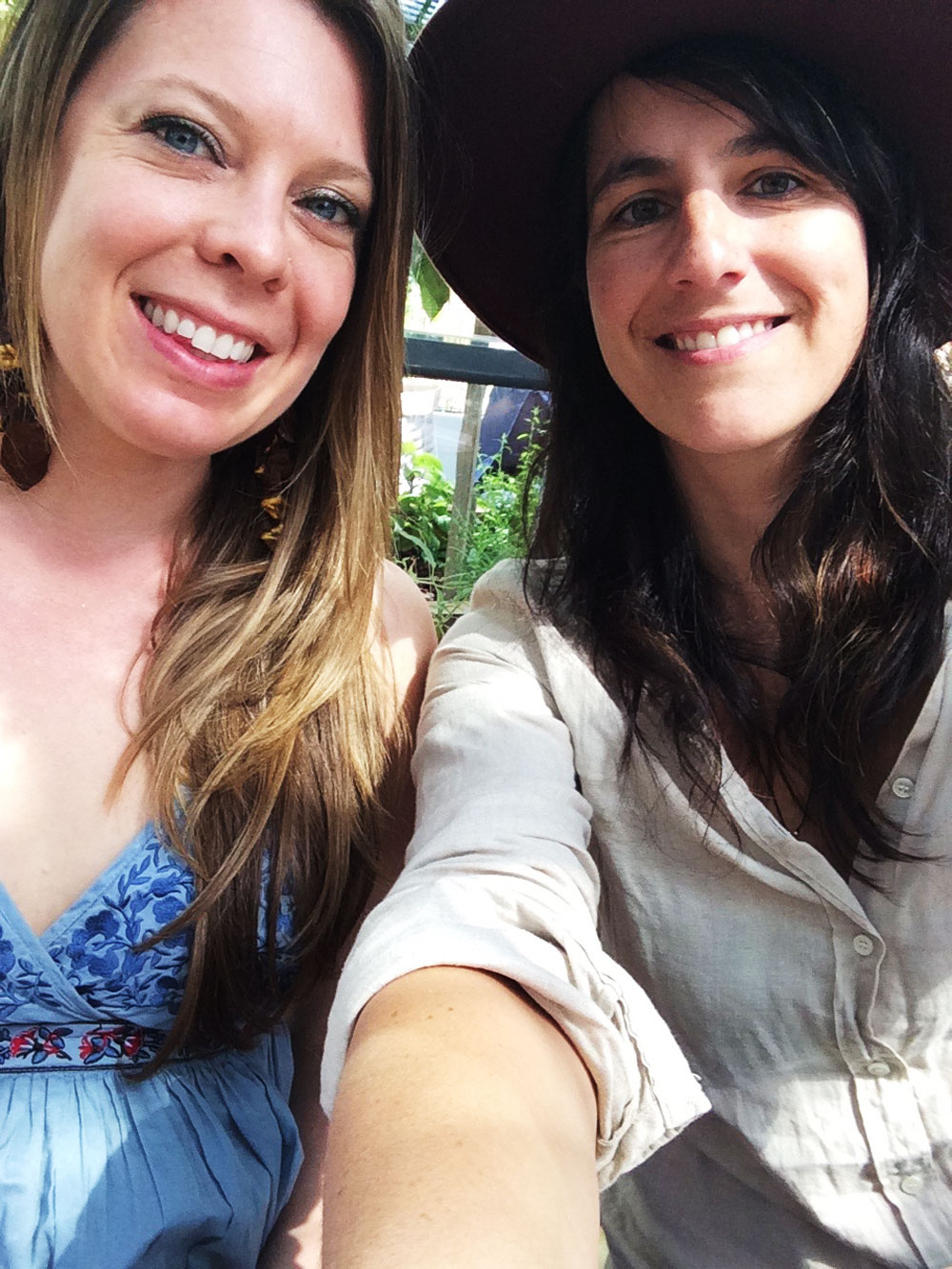 Another proof that I am not into makeup.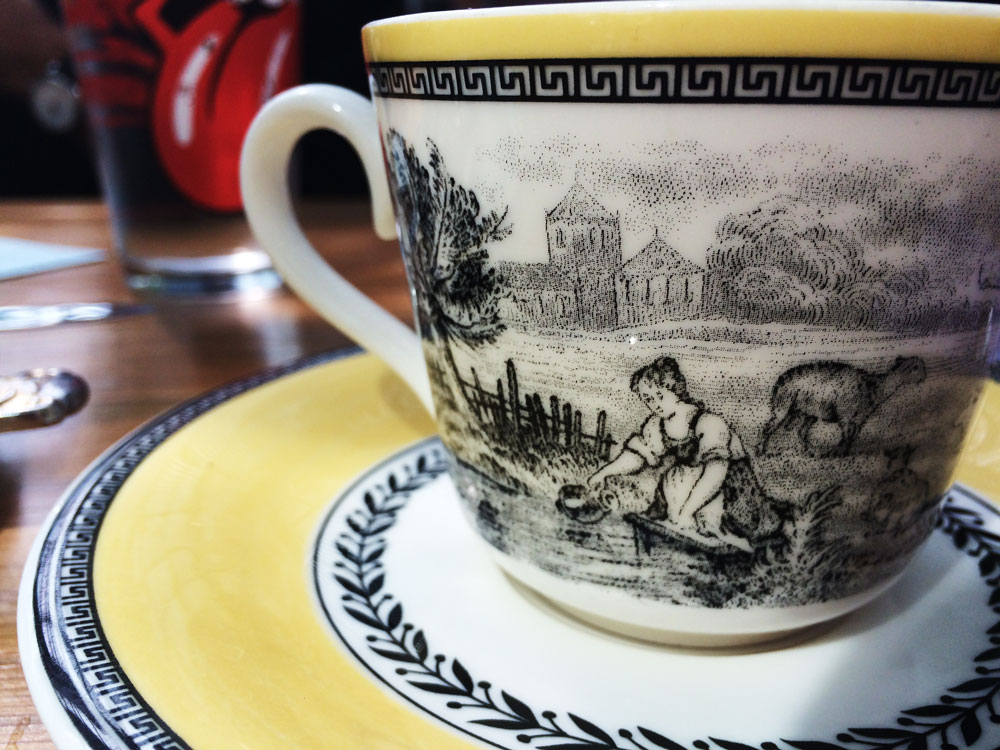 My favorite part of the Commissary was the mismatch-vintage dinnerware they have. Look at this beautiful coffee cup I got!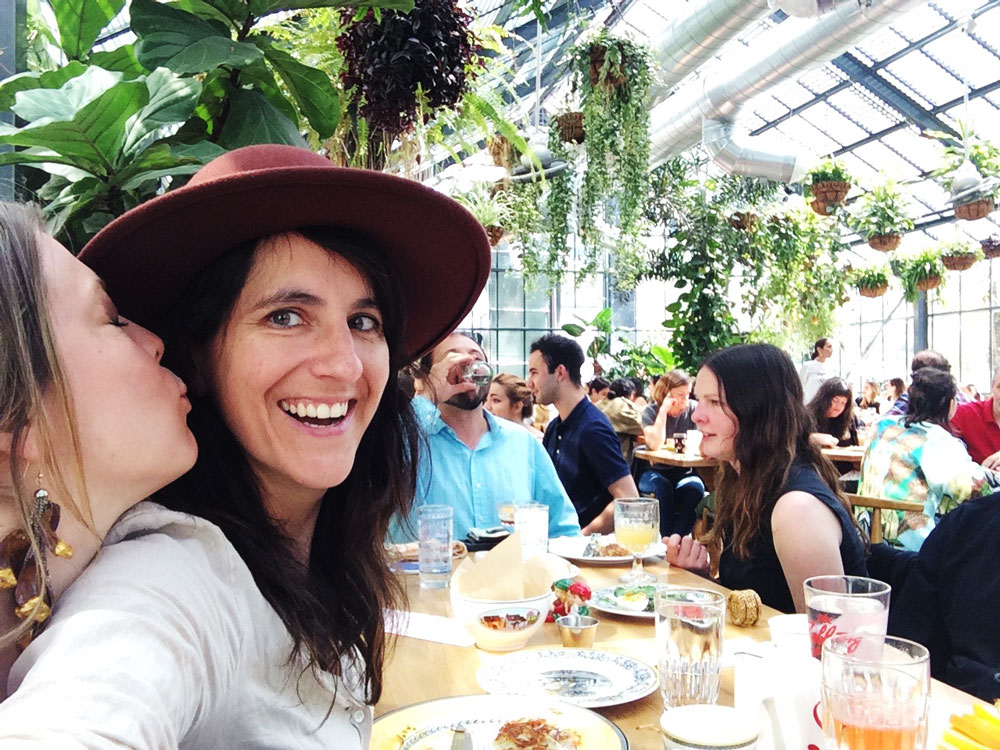 Hope you enjoyed the photos! Have a wonderful day!
https://jestcafe.com/wp-content/uploads/2016/03/jestcafe.com-lifelately34.jpg
750
1000
Mila
https://jestcafe.com/wp-content/uploads/2017/08/Jest-Cafe-about-design.jpg
Mila
2016-03-28 18:49:00
2016-03-28 18:49:00
Life Lately, March 2016