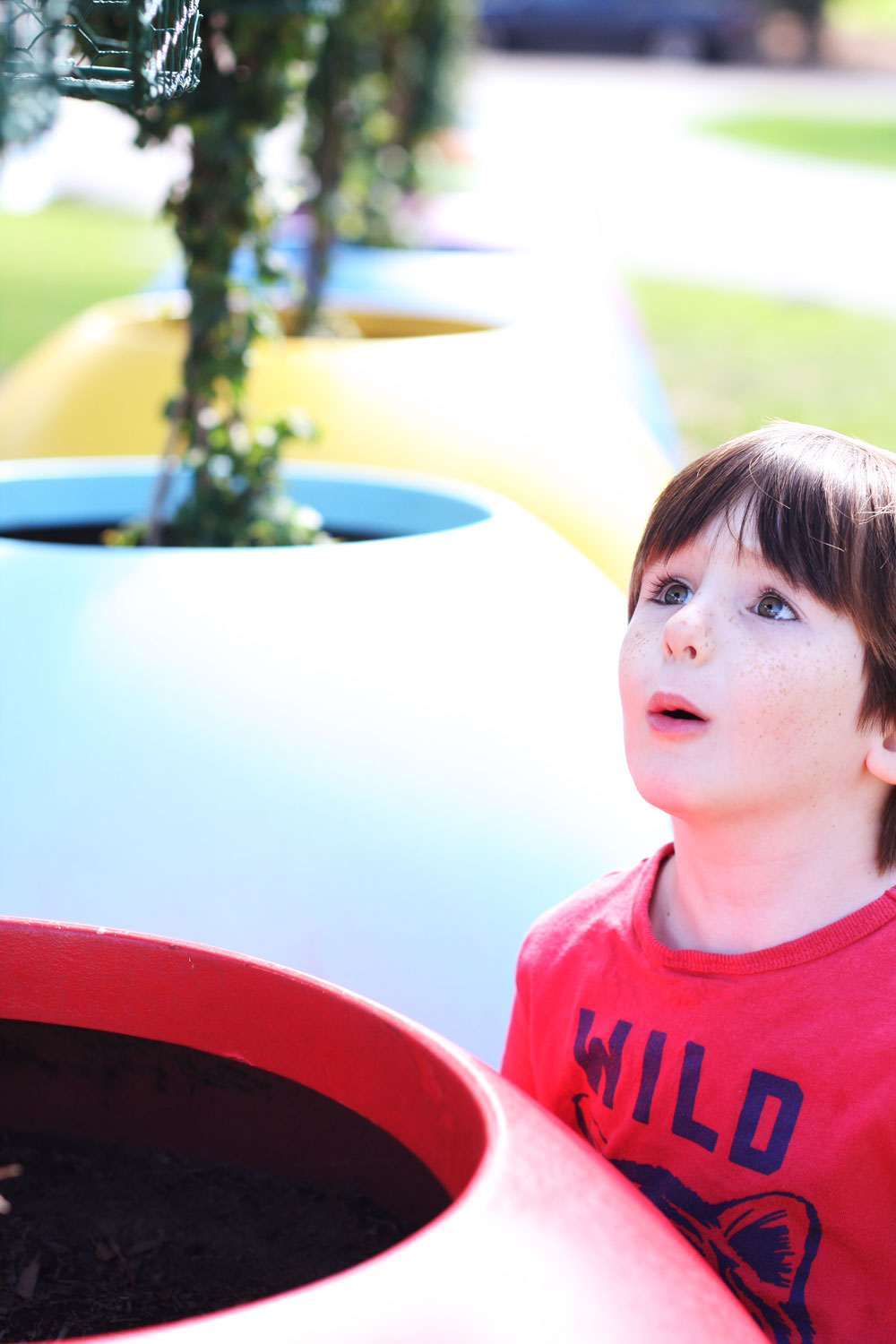 The Kidspace Children's Museum is the best museum in LA for children 1 to 8 years old. It is a small museum with an incredible amount of hand-on activities for kids. This place is so much fun that every time we go there we spend the whole day easily.
The beauty of this museum is its simplicity. There are no large exhibitions, no huge spaces, just simple, fun exhibitions where children can explore at their leisure with no fear of being messy, or getting dirty and wet. Each little activity is so well thought out, it is amazing.
In this museum you will find story times, music playing, experiments, water games, outdoor installations,  insects, bicycles to ride, a beehive  and a lot of other simple activities that can engage small children for hours. That is what I love about it! For example, in a corner of the museum they have this small water situation where children fill small buckets with water and fill up tubes with it so the water flows through this small structure. It is nothing special, just a simple water game, but Max played in there for 2 hours all by himself. Score!
TIPS: If you want to spend the day here, there is a restaurant with healthy options, so no need to bring food. Also,  bring a change of cloths for your kids because they will be filthy and wet by the end (or middle) of the day.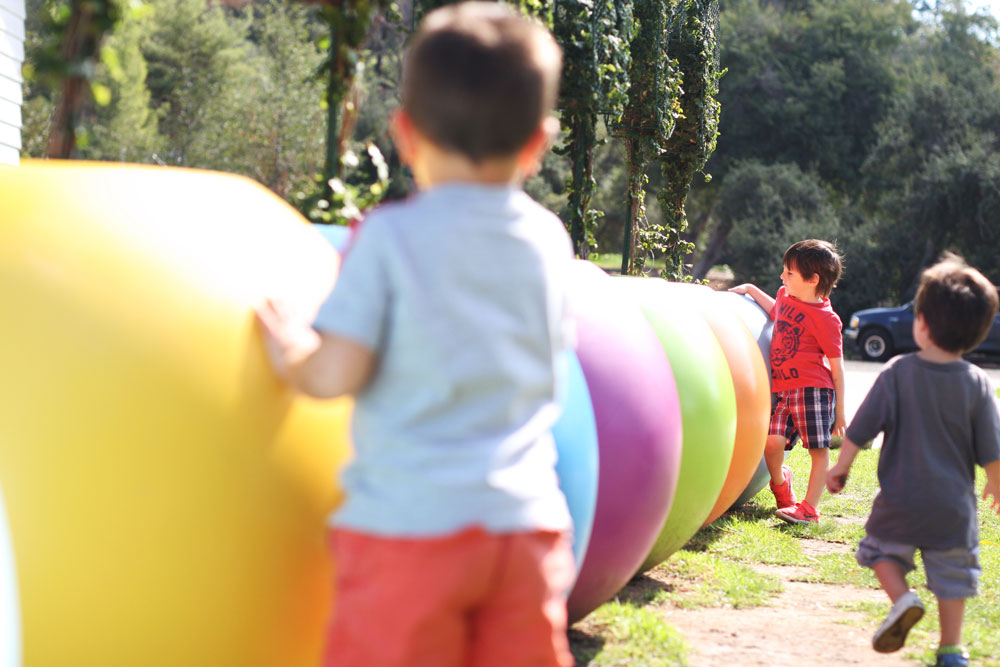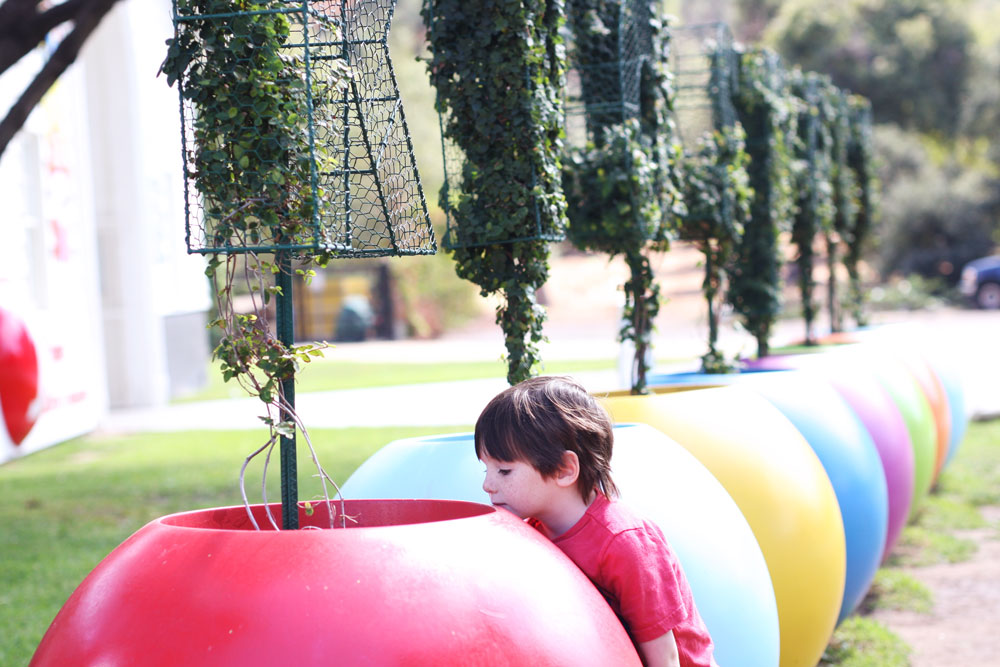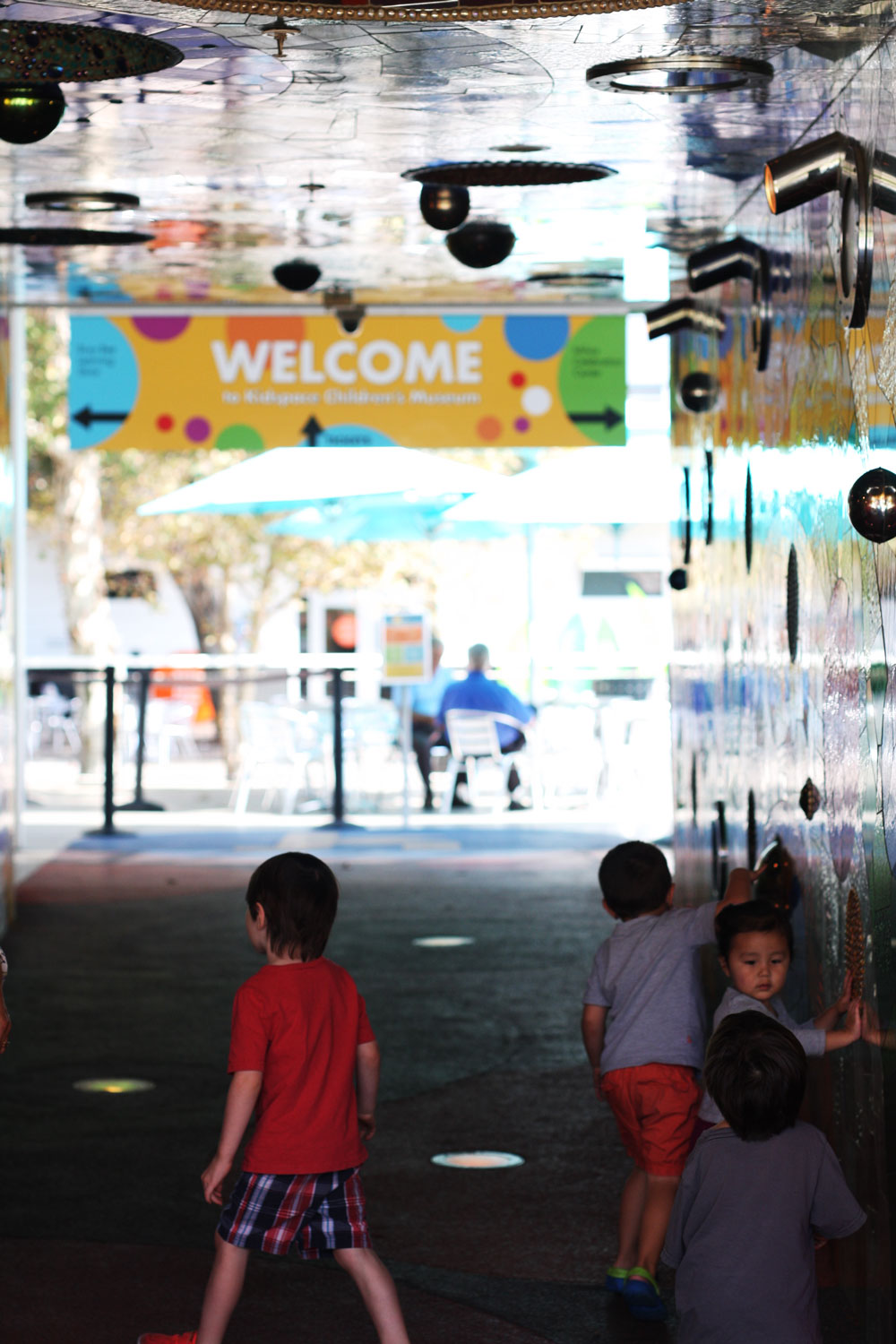 The entrance to the museum is in itself a wonderful exhibition full of colors, and interactive activities: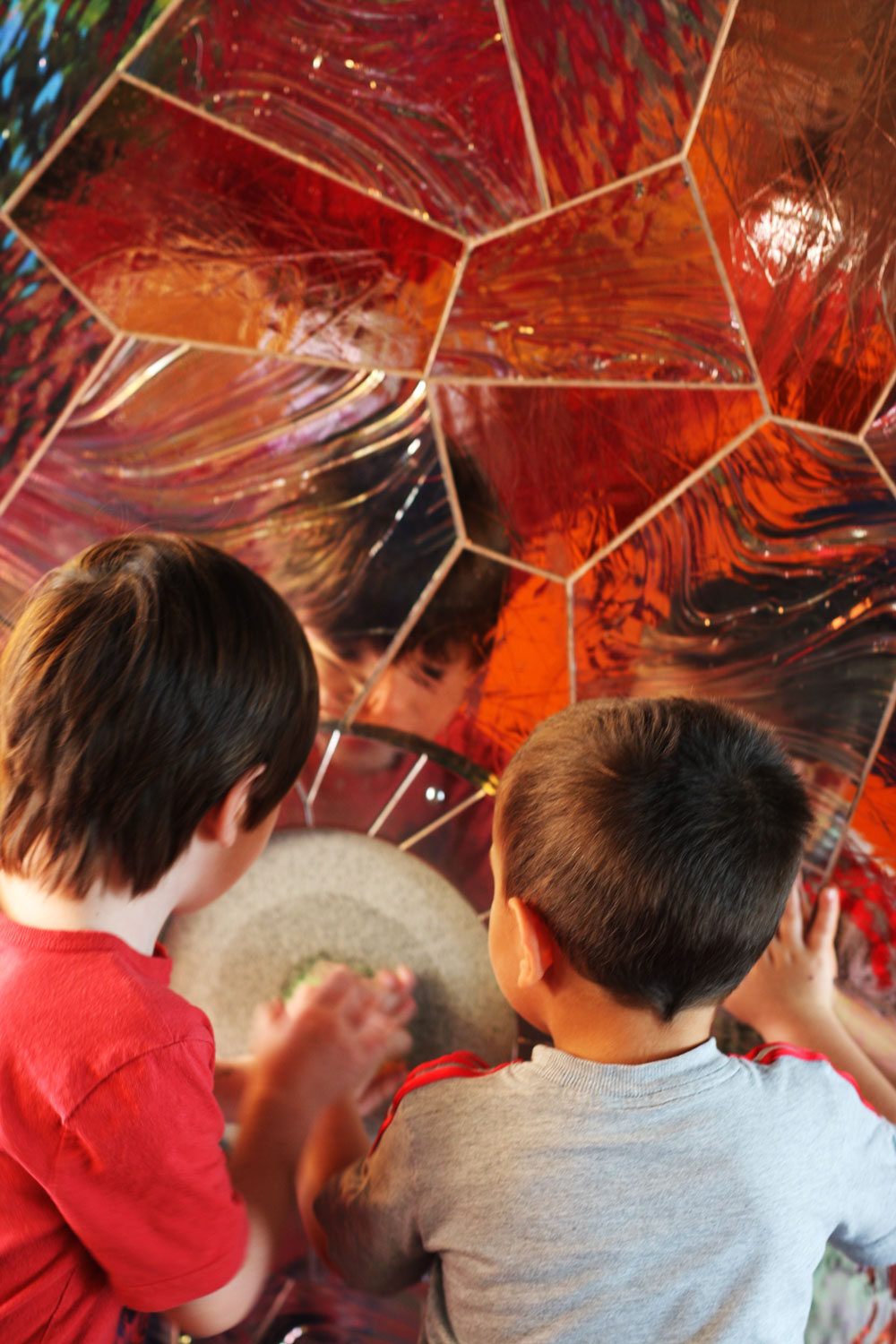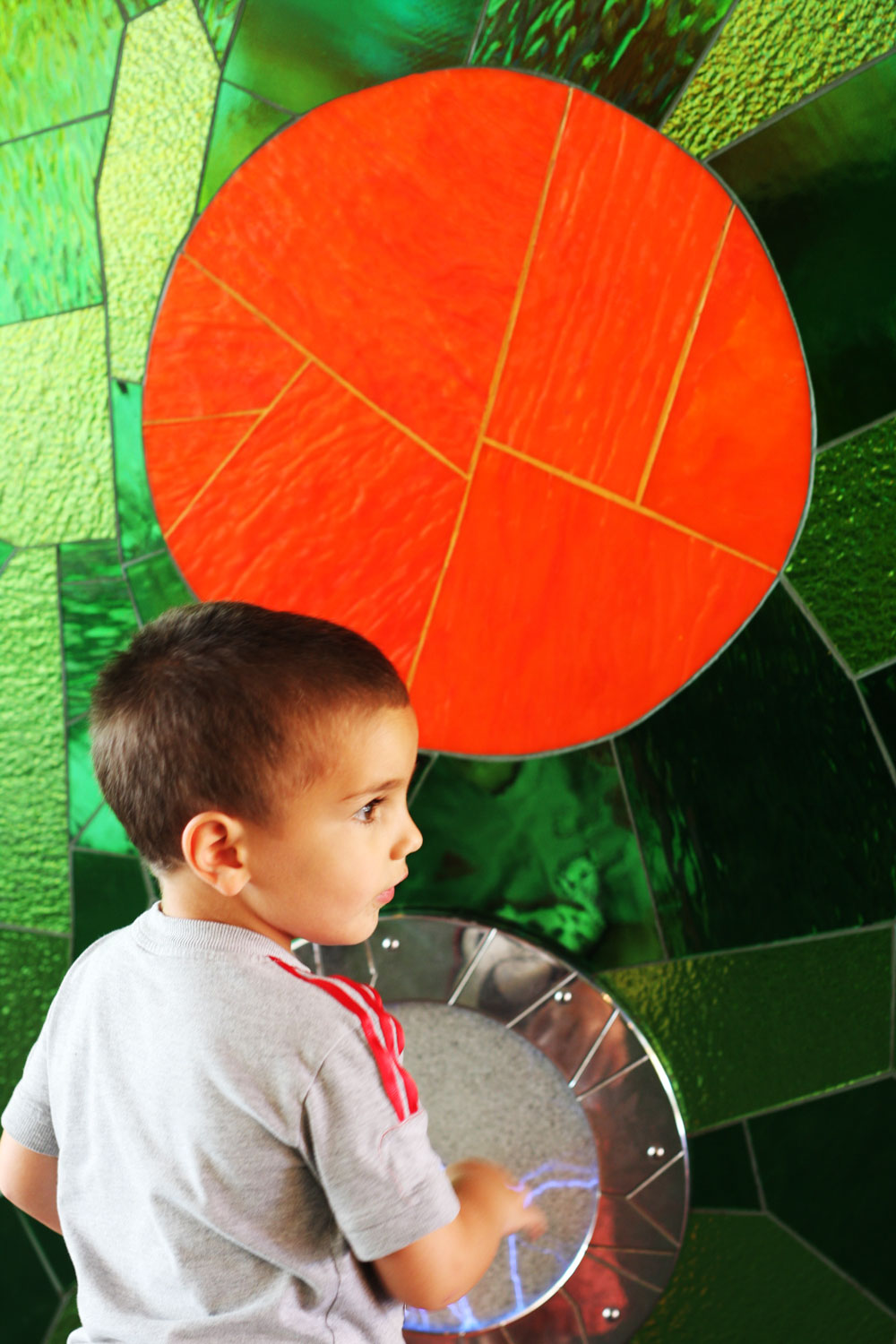 In the big pavilion there are a lot of hand-on activities like this paint water canvas where kids are free to paint and be messy without an adult freaking out about their white couches getting stained with red paint…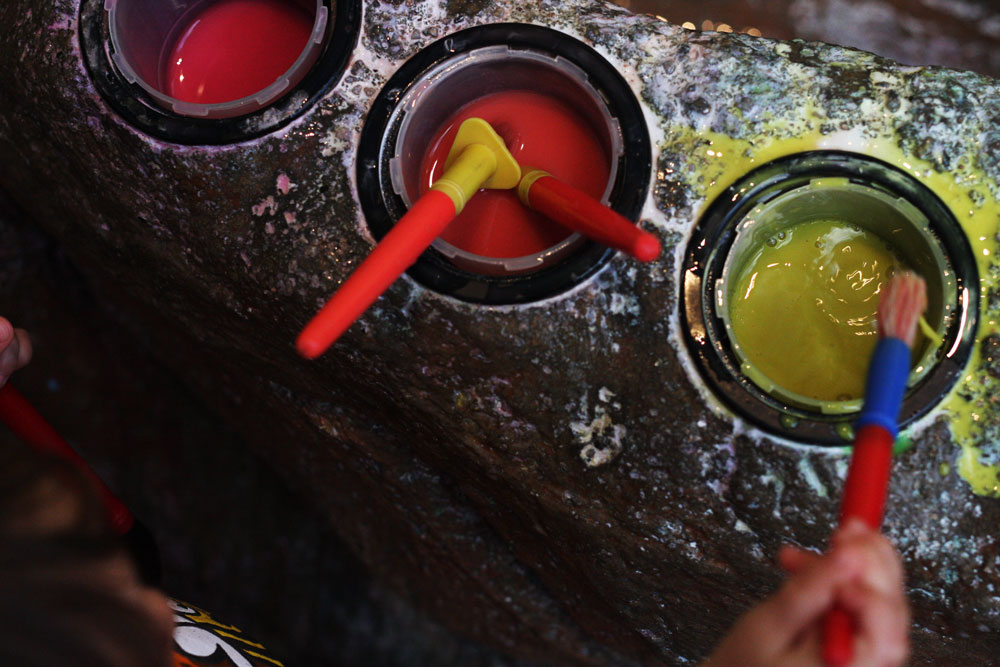 And this beehive. Mesmerizing!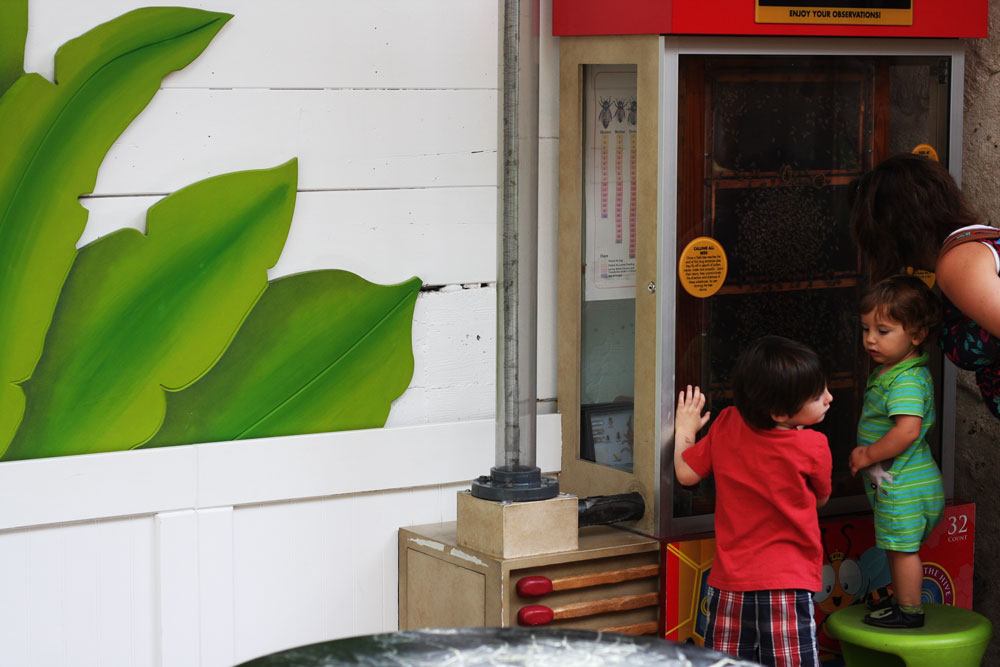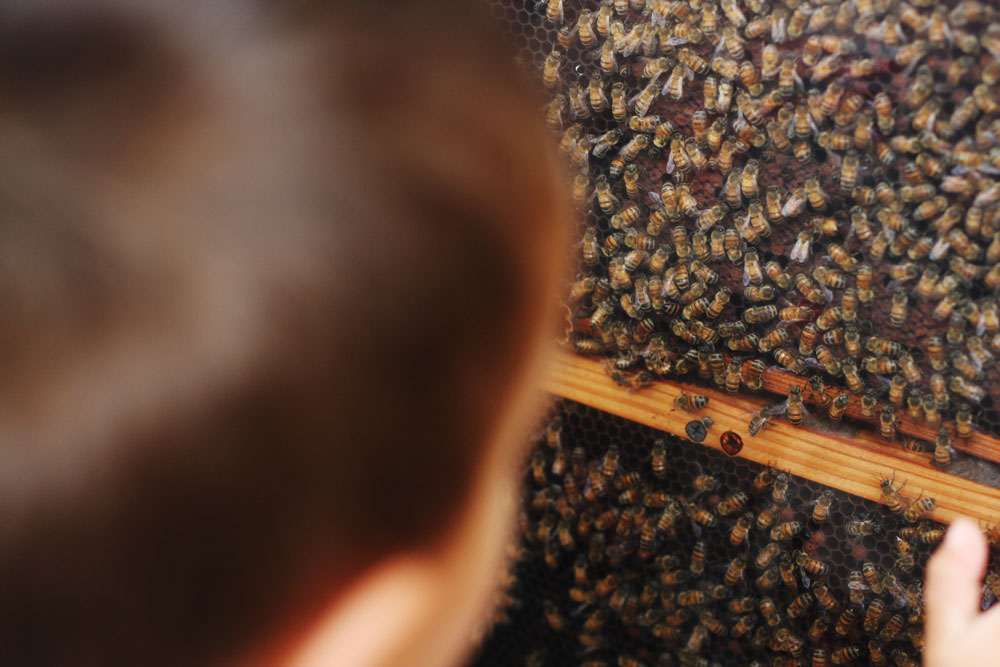 And this kid (my nephew), so darn cute!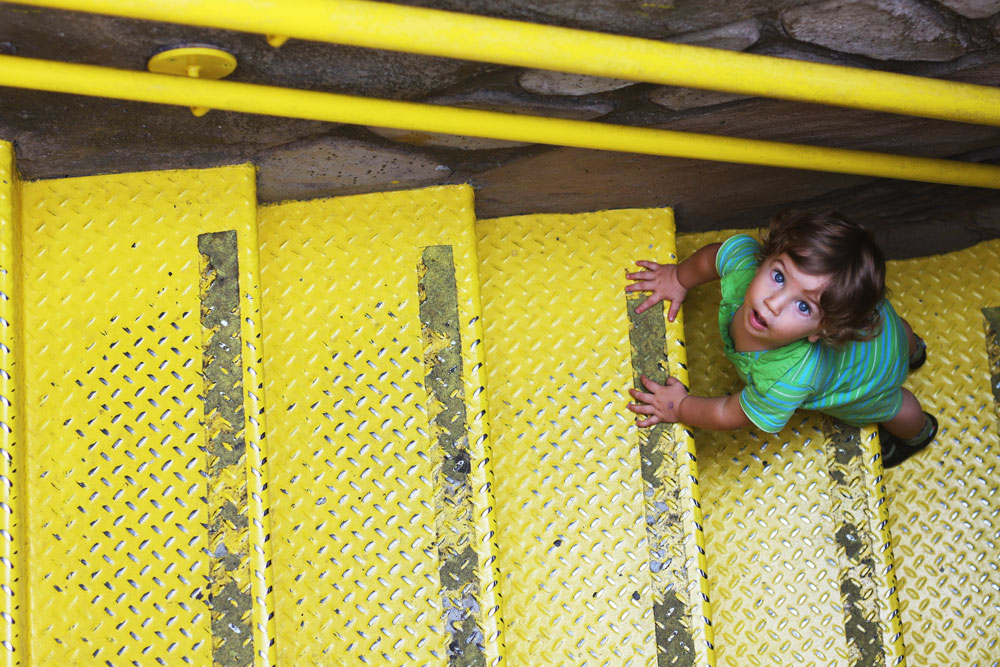 Here is Víctor and Agustín experimenting with electricity. The idea was to move a little engine by transporting energy from the batteries, through the cables and play doh, to the engine. They loved doing this, and learned so much in the process.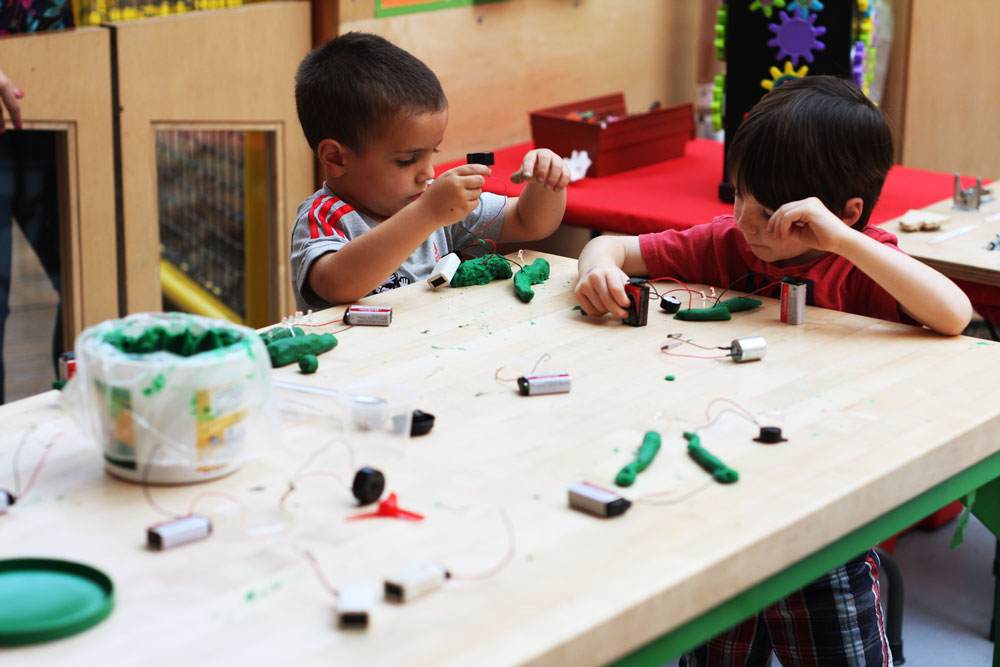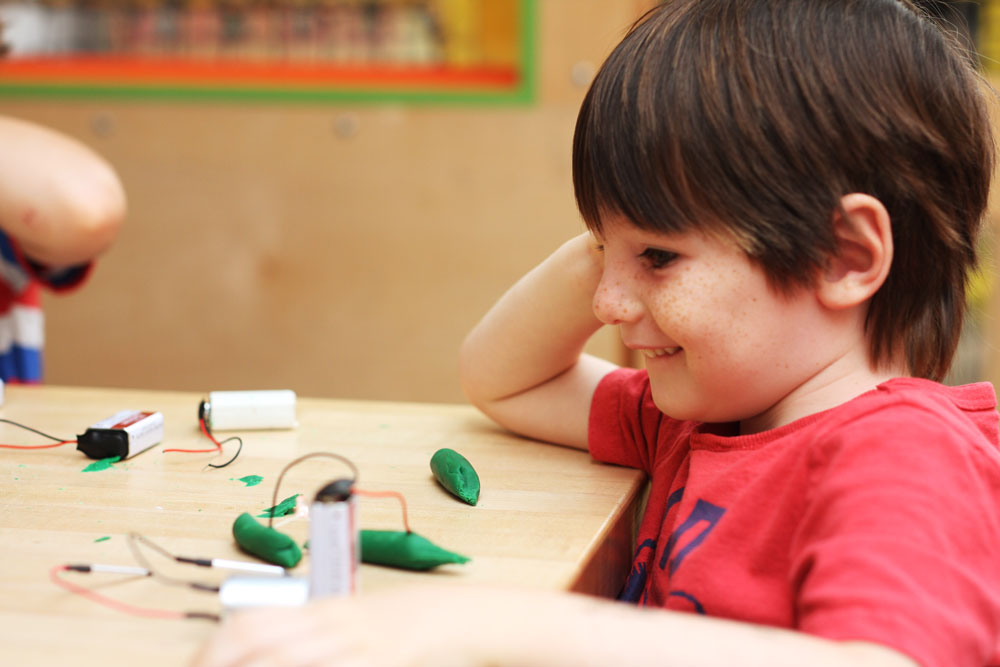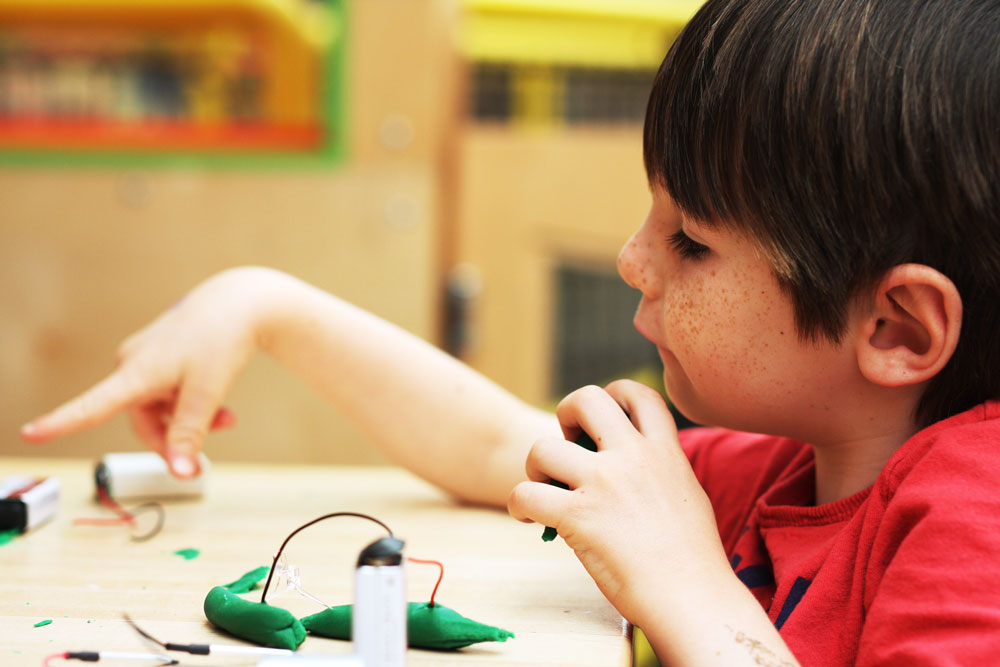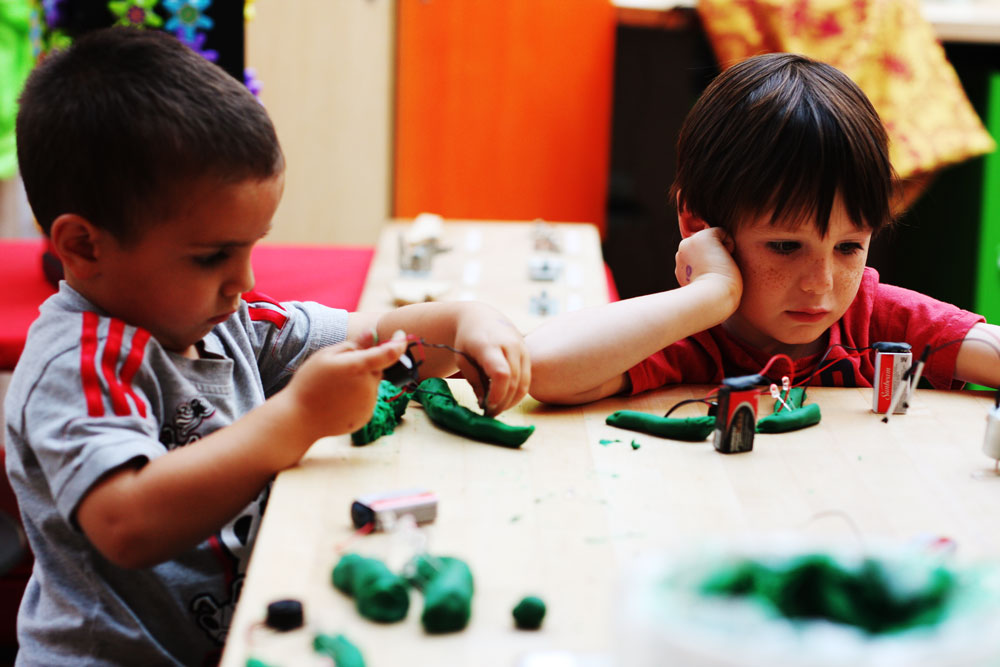 Here is my beautiful dad helping to take care of the rascal, or at least limiting his escaping possibilities.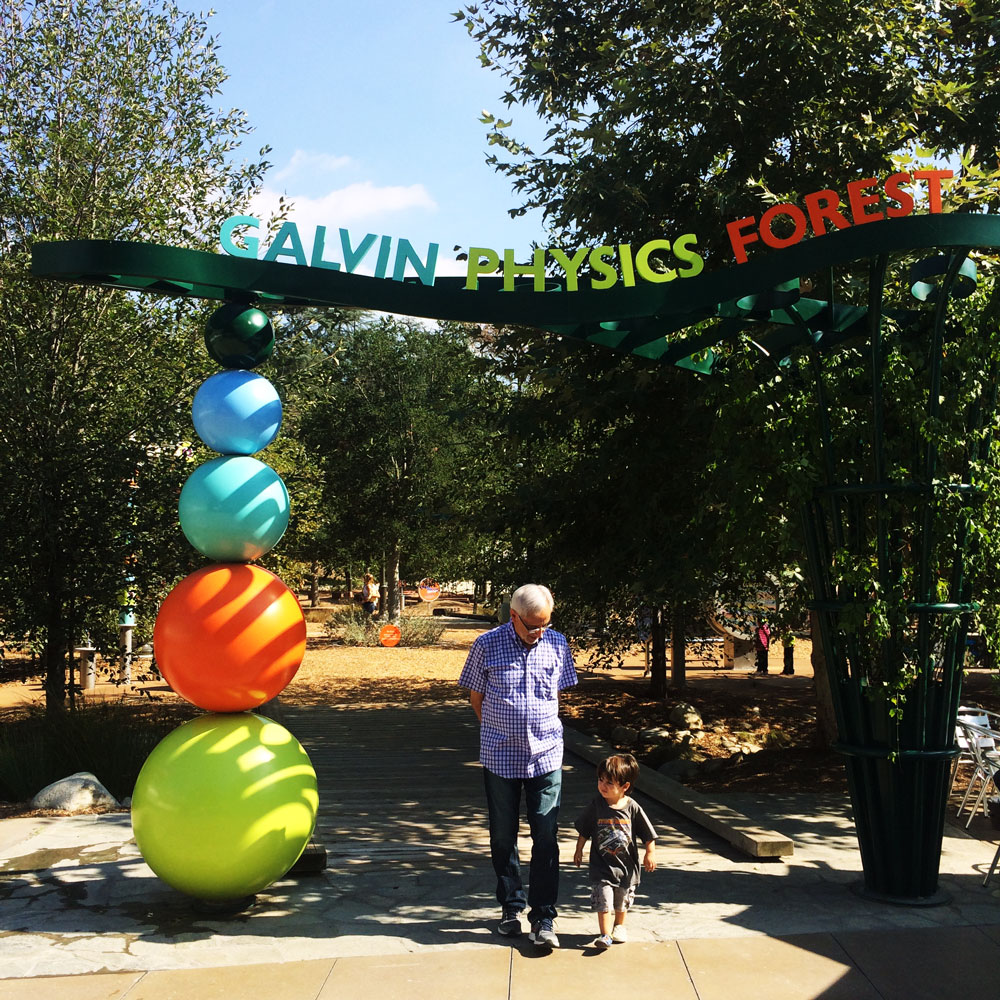 The museum has a new outdoor area with lots of games for children that make learning very fun. Also, they are doing new installations that will open in April or May this year.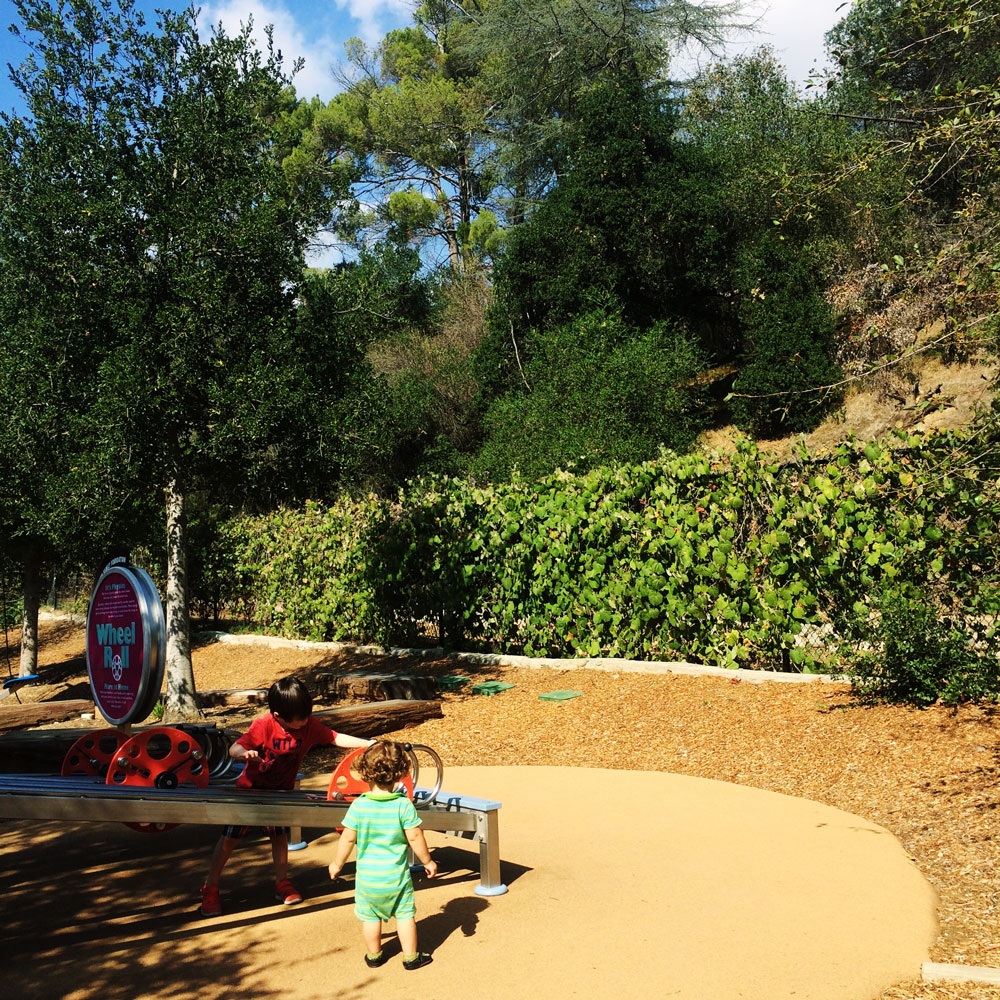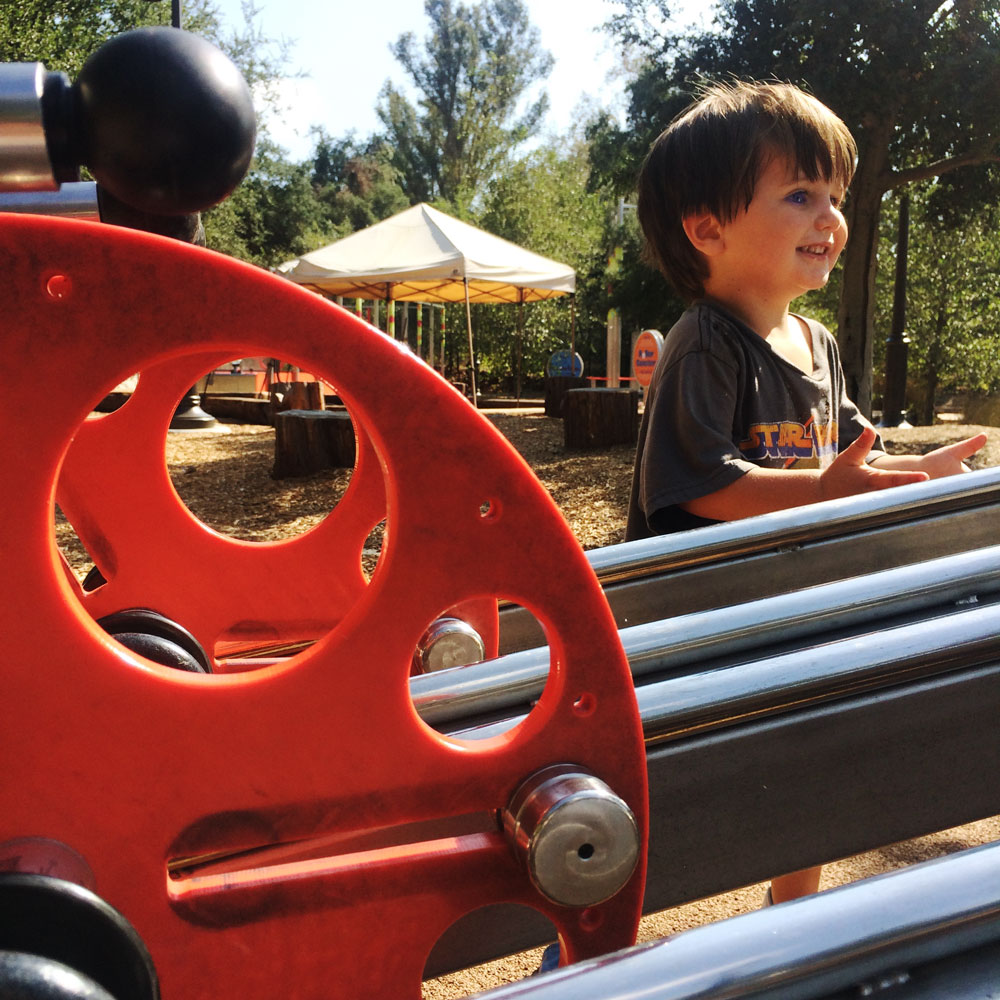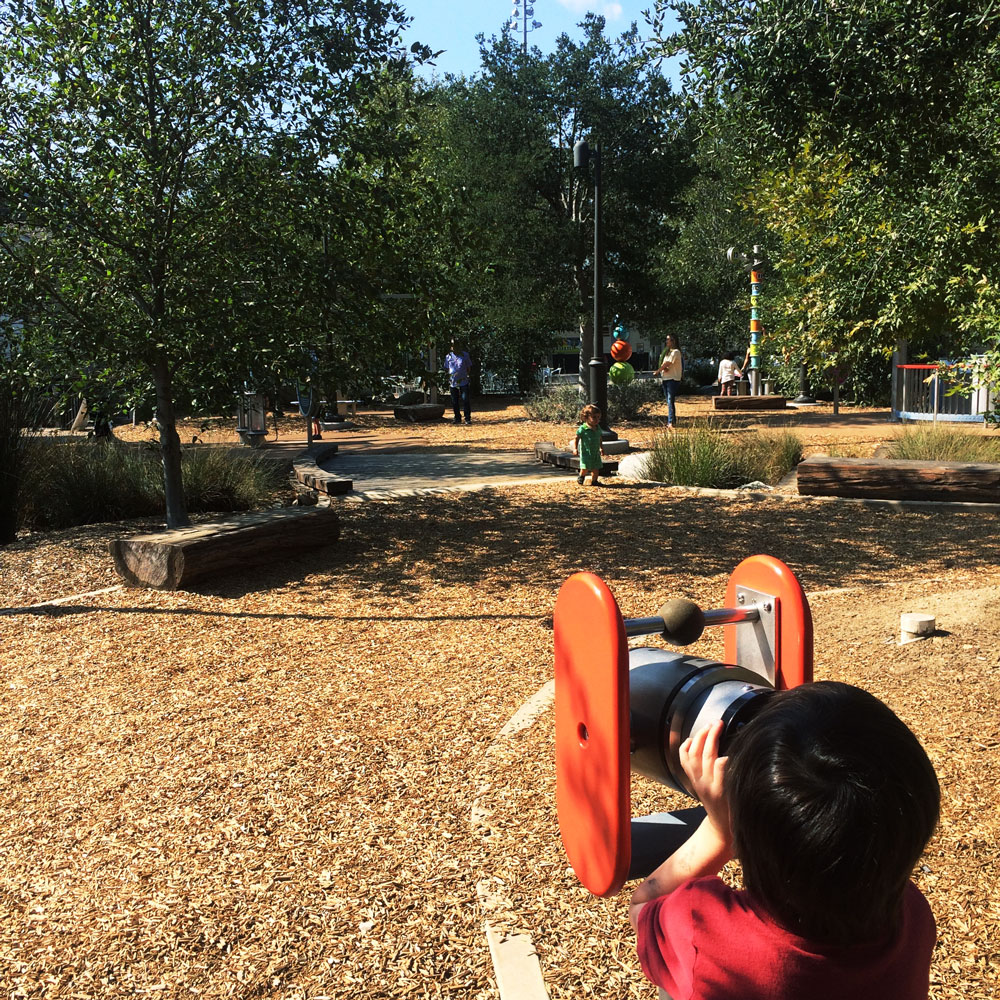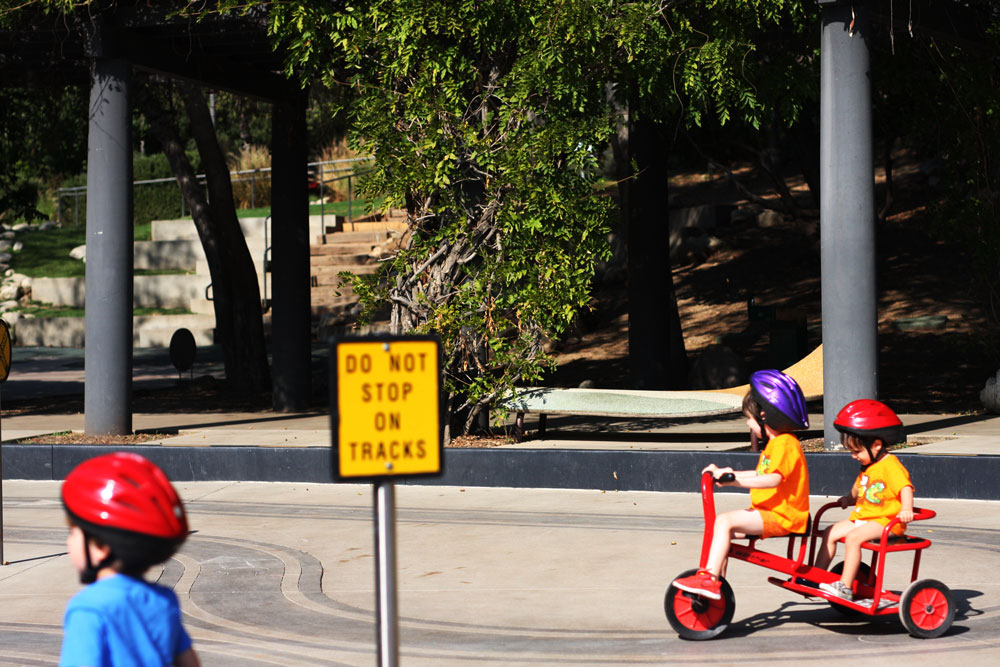 This place to ride bicycles is always a big hit. How happy and proud is Max of getting a ride from his big brother? I love how these two are best friends.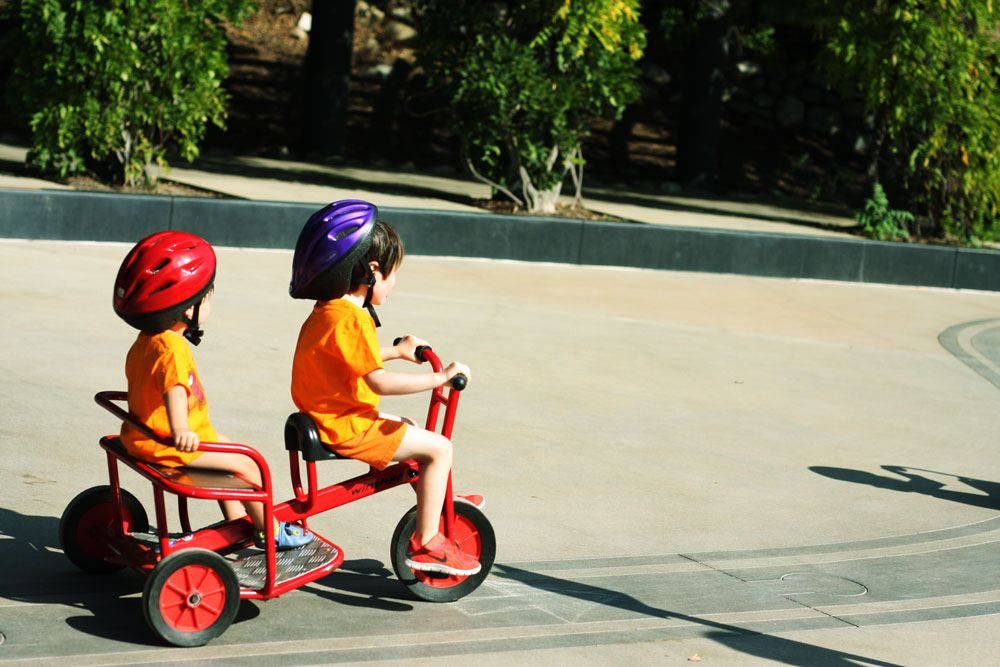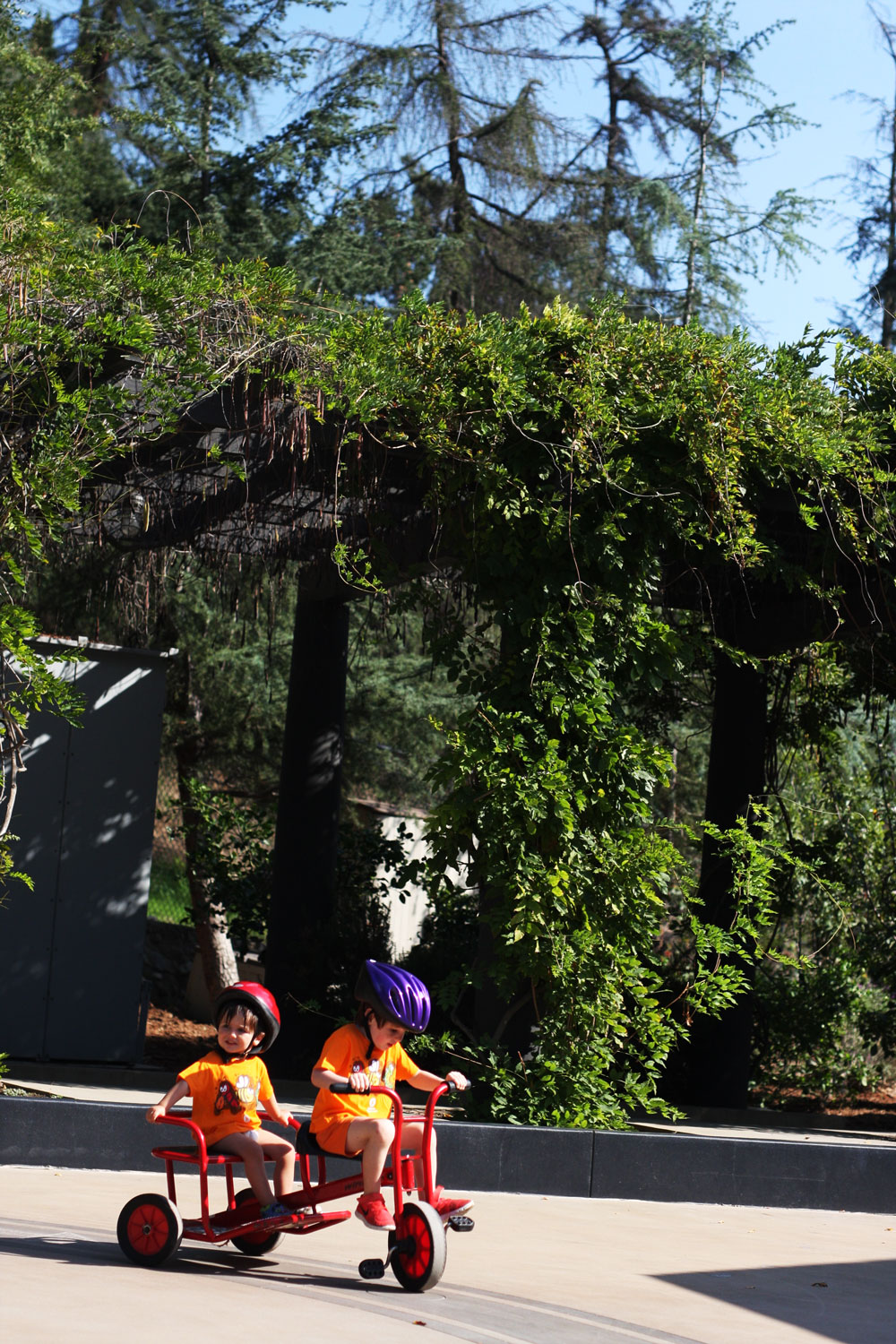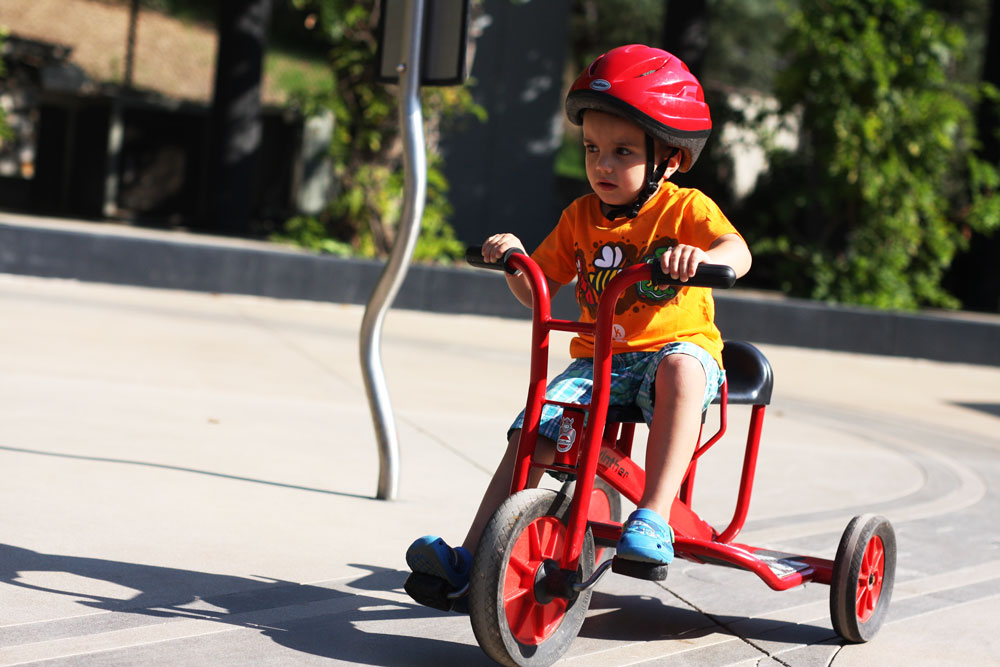 My daddy spending the day with grandkids. He is 83: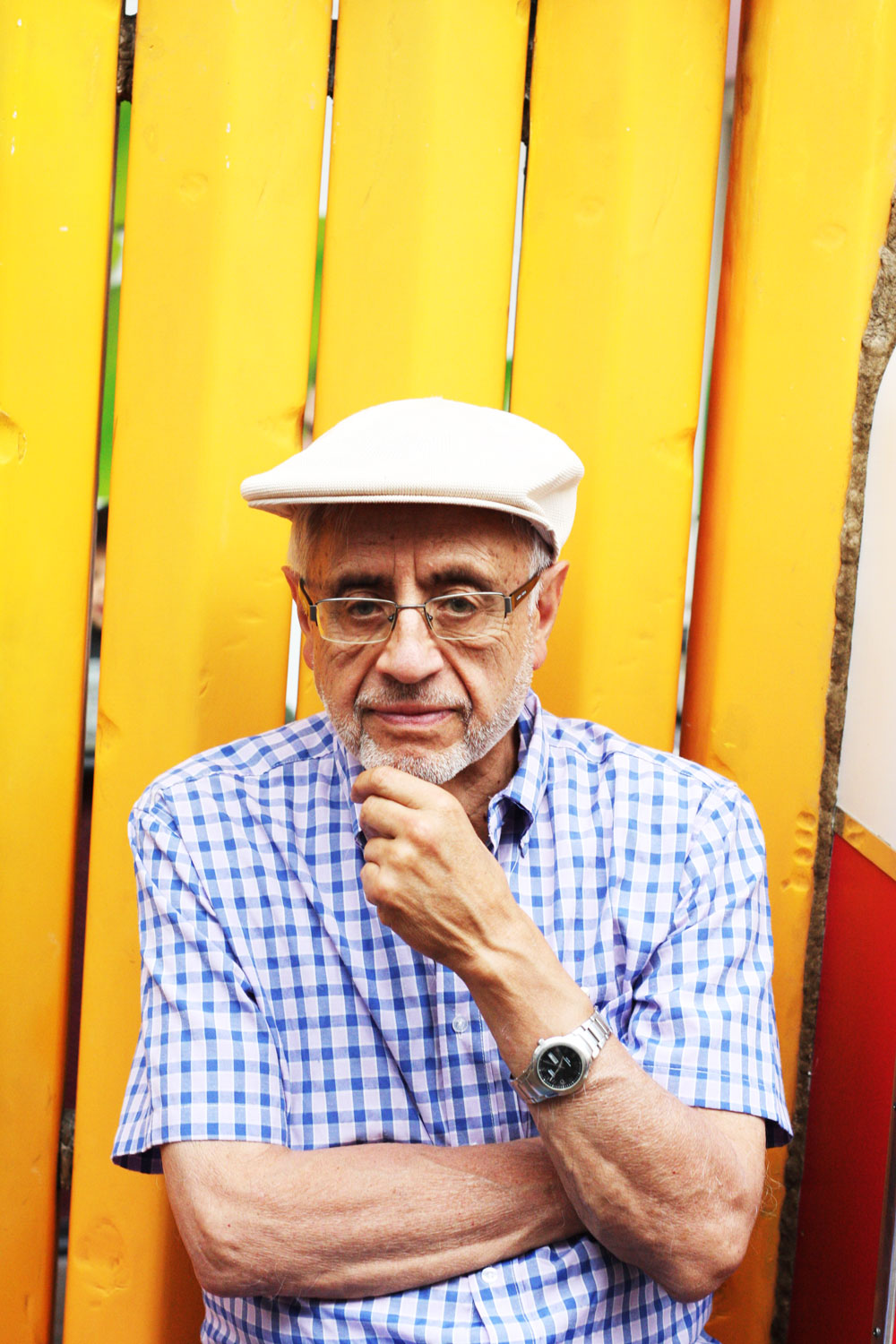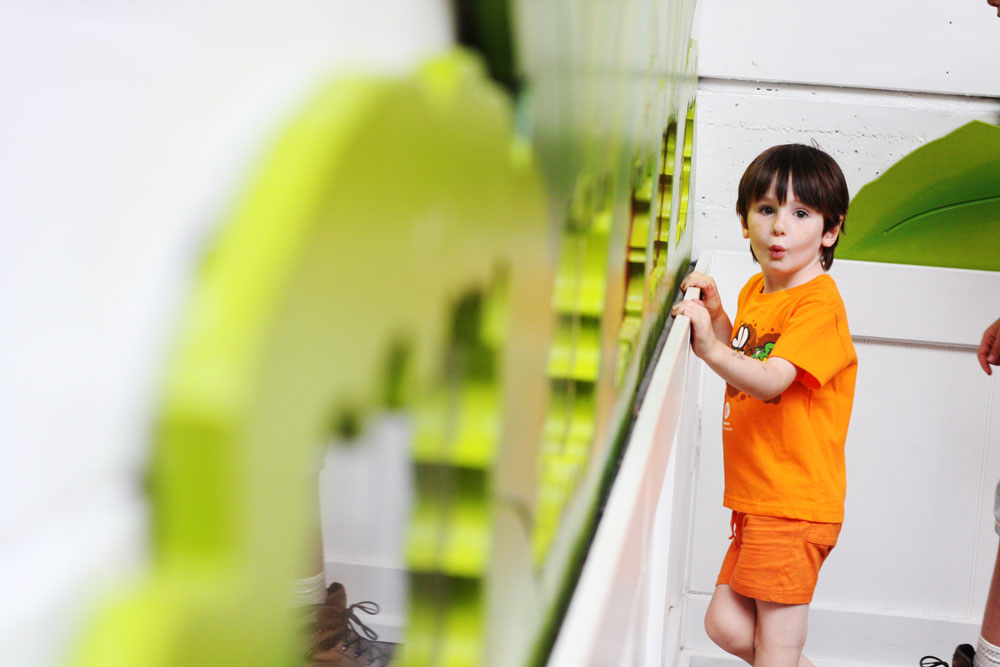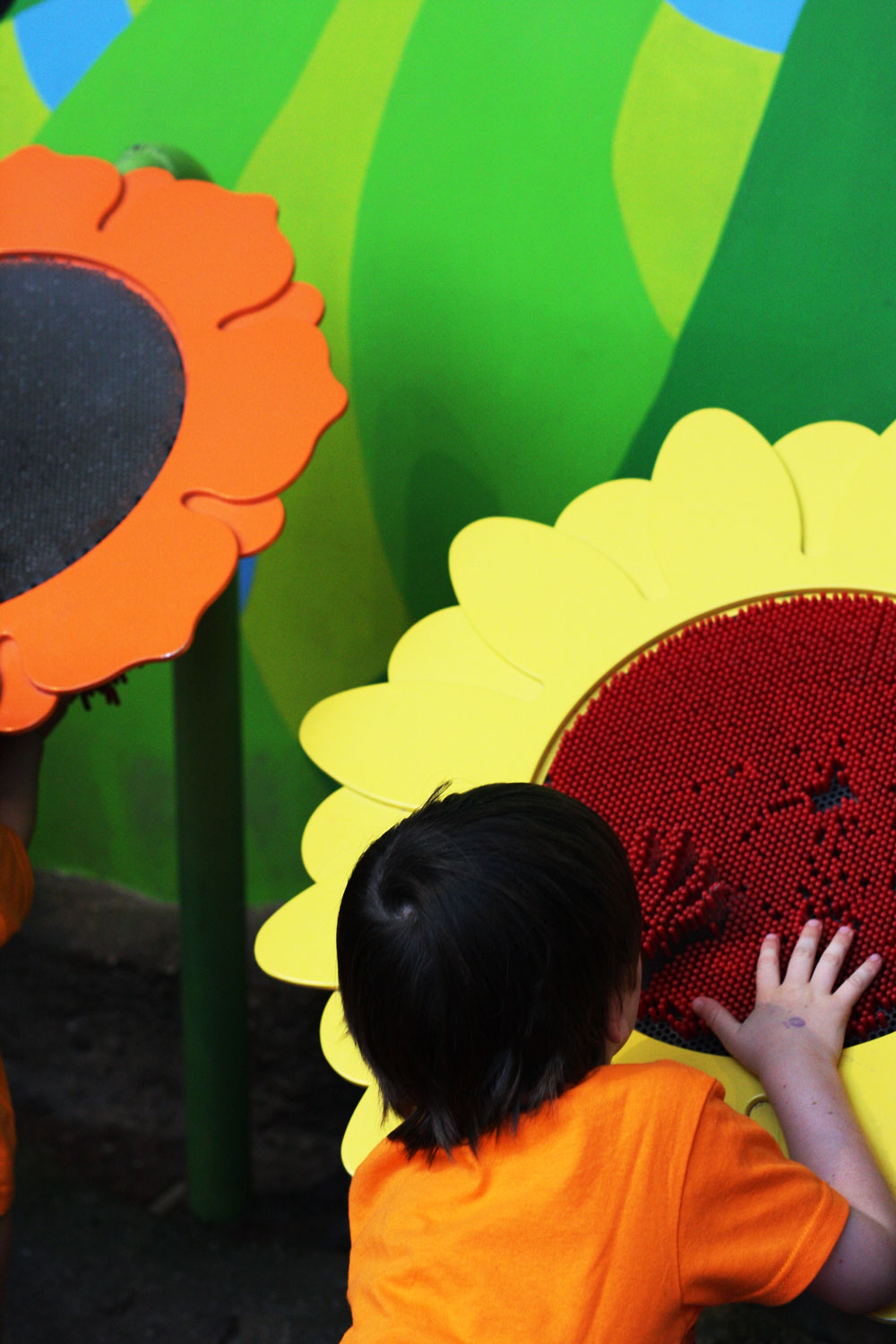 In the garden, the museum has this little green huts with a lot of books. It is a magic place for children to sit down and read a little. Also, as you can see, by the end of the day Max was in diapers and mismatched shoes because I run out of clothes. For me, this is a sign of epic fun.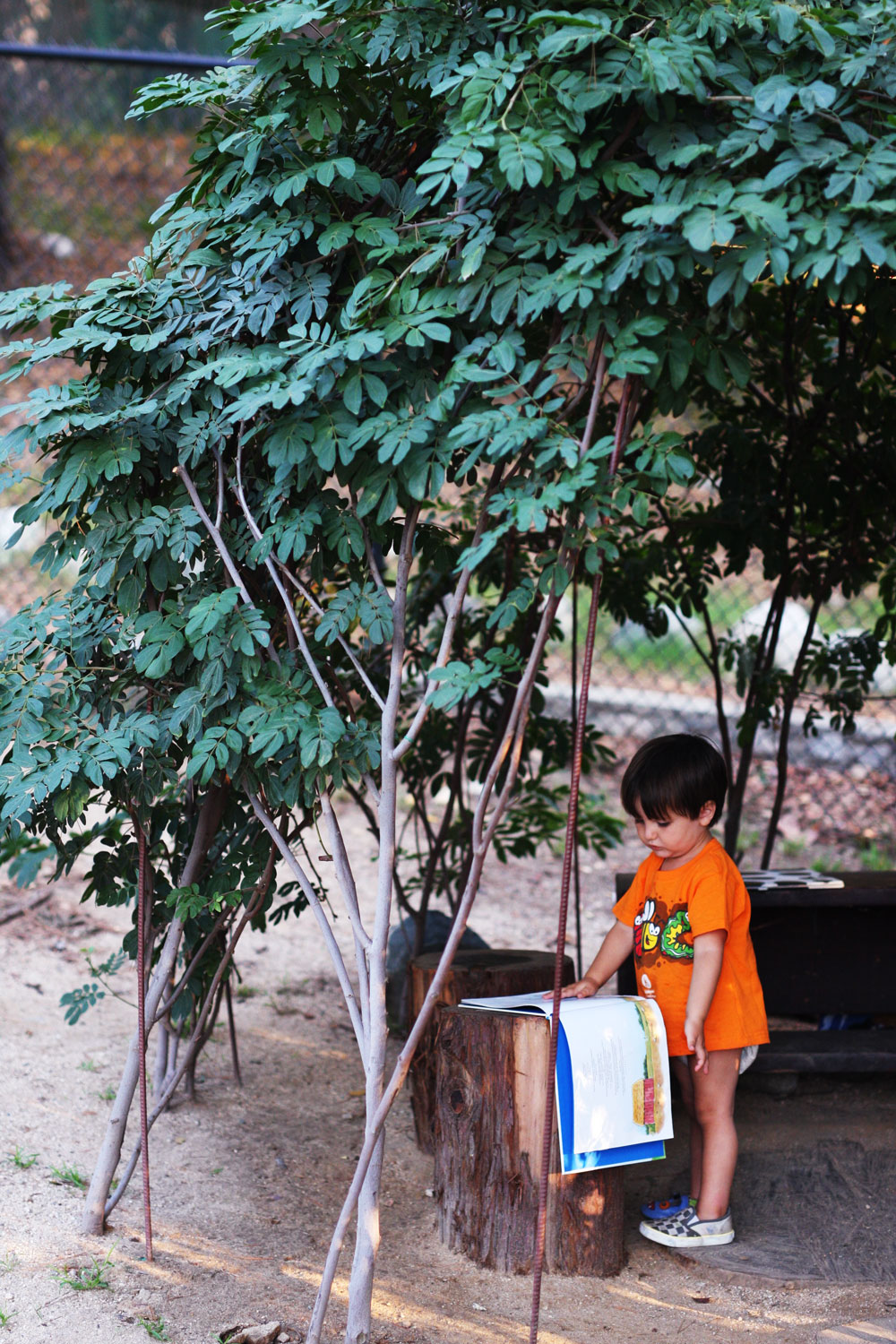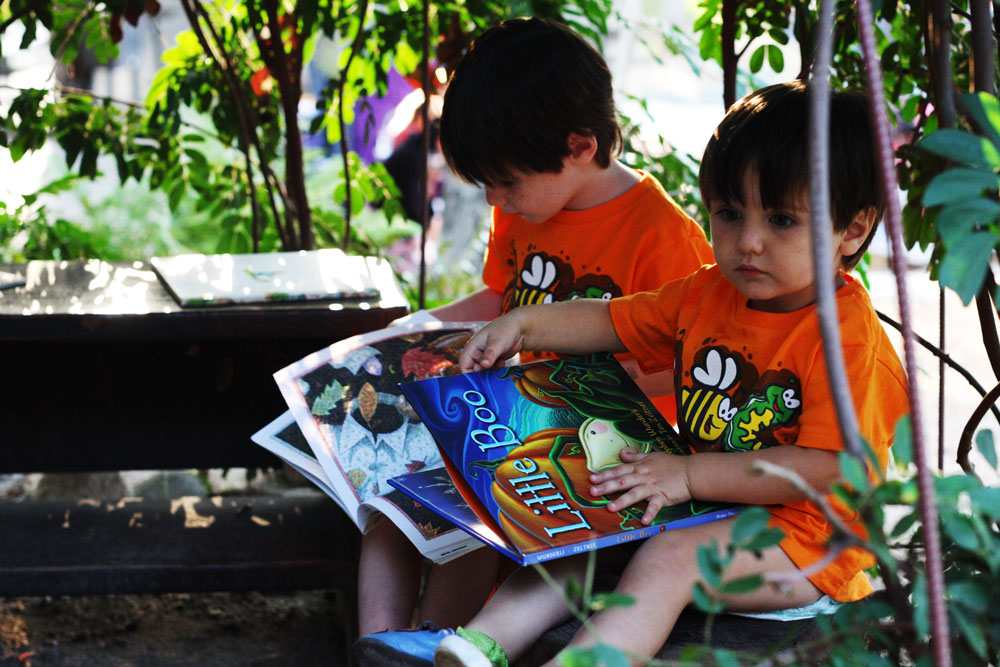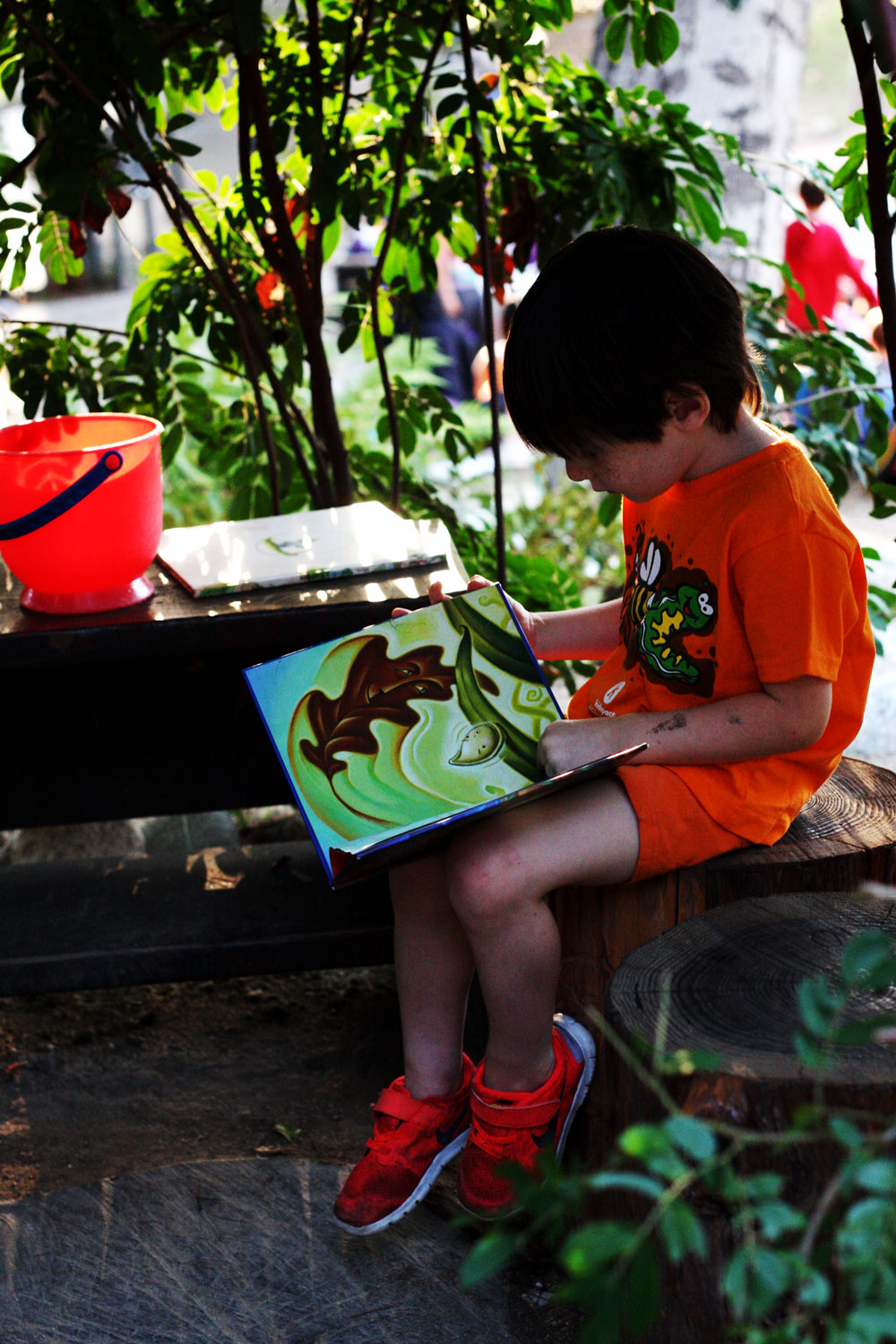 At the end of the day, we spent 10 hours at the museum, and the kids still wanted more. If you are in LA, take your children to the Kidspace Children's Museum. You won't regret it. Just remember, this is not a museum for older kids. It doesn't have big exhibitions, just small fun, hands-on fun.
480 North Arroyo Blvd
Pasadena, CA 91103
Telephone: (626) 449-9144
Fax: (626) 449-9985
Email: [email protected]
Operating Hours
Weekdays
Tuesday – Friday, 9:30a.m. to 5:00p.m. (Open Mondays March 14 – September 5, 2016)
Weekends
Saturday & Sunday, 10:00a.m. to 5:00p.m.
*Closed Mondays during Fall & Winter after Labor Day unless otherwise promoted for special events
Admission
Adults & Children: $11.00
Infants (under age 1): FREE
https://jestcafe.com/wp-content/uploads/2016/02/jestcafe.com-kids-space29.jpg
1500
1000
Mila
https://jestcafe.com/wp-content/uploads/2017/08/Jest-Cafe-about-design.jpg
Mila
2016-03-01 06:33:03
2016-03-01 06:33:03
Kidspace Children's Museum, Pasadena