I have been living in LA for 12 years and having my parents visit from Chile is such a treat. I love having them here and I make lots of plans for different activities to entertain them. I love LA and I want them to love it as much as I do and understand better why I decided to leave my family and friends back in Chile.
My dad came to visit in April. He is 82 and divorced from my mom. He is quite a character. He is sharp, young and energetic. Have you seen two people close in age but one seems so much younger than the other? That is what I mean by young. His soul is full of vitality and life. I always say that he lives in age denial, this or he is just terrified of death, which I can understand. He also loves beautiful things. He pretends he is intellectual by reading the same Harold Bloom book over and over again, and listens to classical music all day long. Literally, all day long.
This year I decided to take him to the Flower Market in Downtown LA. He was overwhelmed by its beauty. He loves flowers. Growing up, he took us to the Chilean blooming desert at least 5 times. Miles and miles of hills painted in yellow, purple and orange. It was quite gorgeous but after the second time it was quite tedious too, but he would not budge.
We walked all around the market. He was so moved by the many different kind of orchids. I know it is normal for people here to go to a shop with dozen different orchids, but for my Chilean dad, who grew up in the desert of Chile and ended up in Punta Arenas, a city in the south of Chile, it is not. For my dad, everything in USA is kind of exaggerated, especially the huge amount of available stuff. Going to Whole Foods, for example, is like a mushroom trip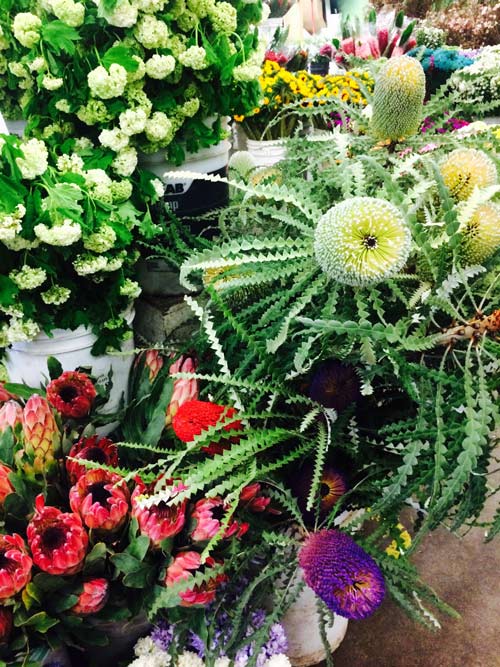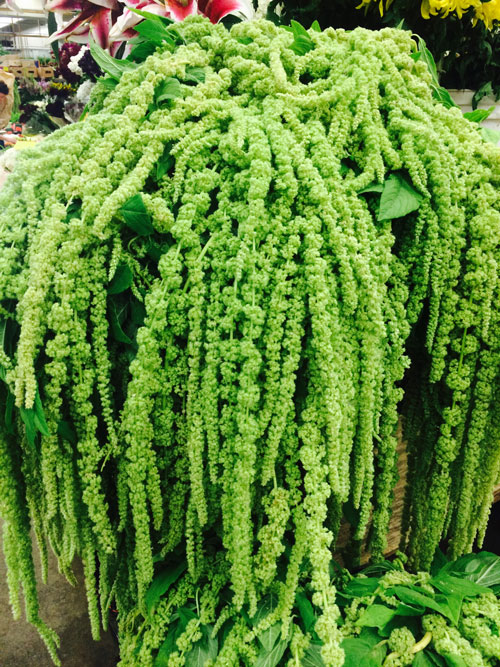 Anyway, going back to the orchids, my dad asked me to take a picture of him in front of a dozen of them and this was the result. Isn't he cute?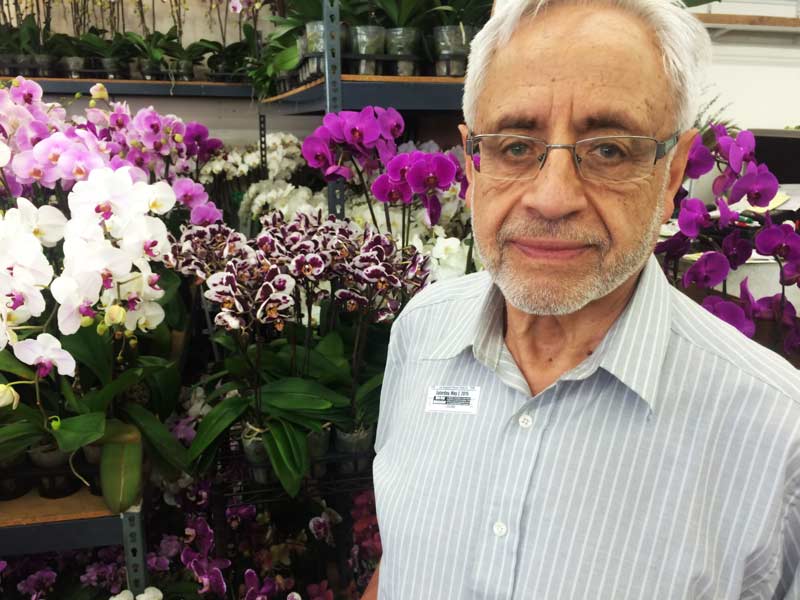 When I go to the Flower Market, I like to go to "The Original Los Angeles Flower Market" on Wall St between 7th St and 8th St. This is like a Mall of flowers. There are two sections East and West of Wall Street. I am sure there are better deals in other places but the good thing about this market is that is concentrated, with a lot of vendors right next to each other and a lot of endless variety of gorgeous flowers. The small con is that you have to pay $2 to go in. I normally go on Saturdays, even though it is open every day. Lots of shops start closing at 11 am, so you need to go earlier than that. Paid parking is easy to find and it is not super-crowded.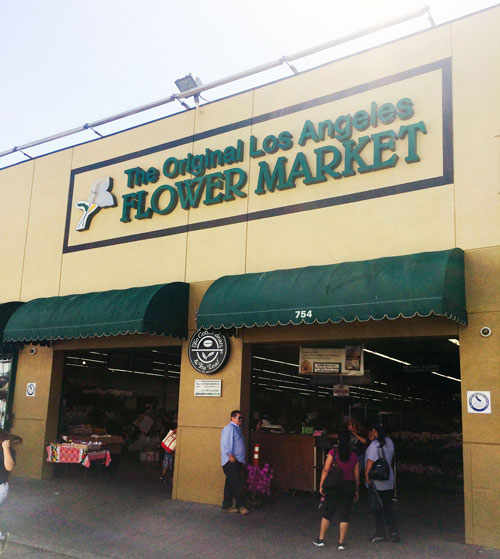 Almost a year ago, a friend and I found a new restaurant had opened right on Wall St next to the West Entrance of the Market. Its name is Poppy + Rose. It looked so cute from the outside that we decided to go and try it. It was amazing. I love brunch and the fried chicken waffles were perfect. What a great idea for a restaurant to open here! From that time, I make sure to stop by every time I go to the Market.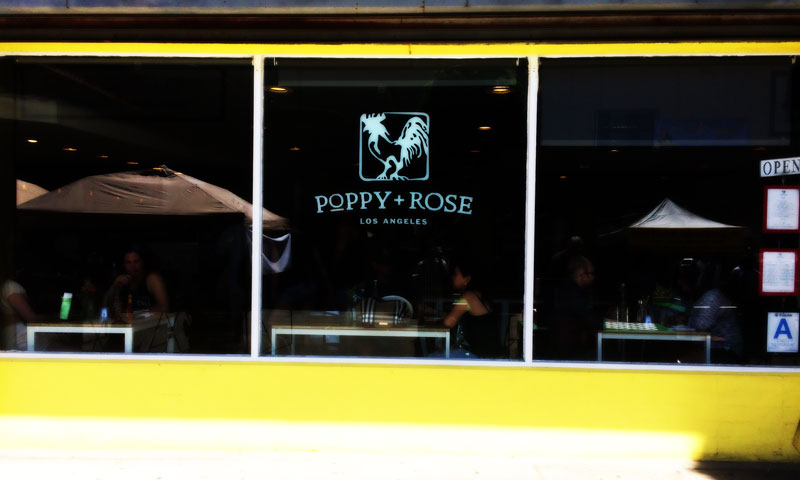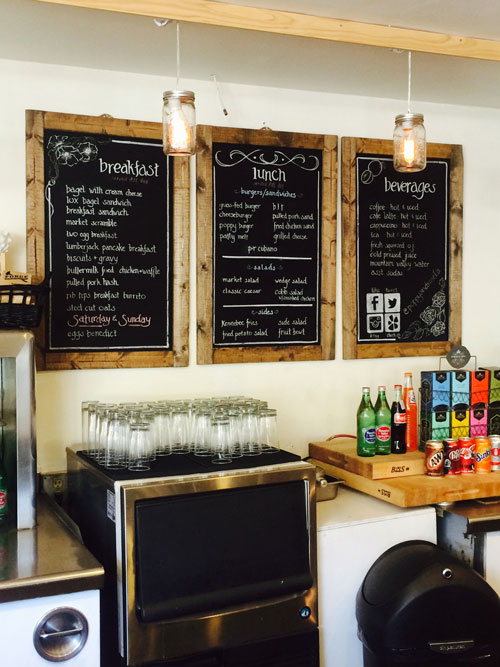 Going back to my dad, he wanted to make some flower arrangements for my birthday. While we were looking for flowers, I decided to challenge him to do something new. He tends to buy the same kind of flowers for the same kind of arrangements so I ask him if he should try something different this time. He said yes immediately. He is highly competitive, which I think is a funny trait at 82. He bought a lot of different flowers and we took them home.
Flowers are a serious business for my dad. He always complains when I don't cut the end of the flowers in my vases or change the water daily, but truly, who has the time!? Sometimes I don't think he remembers I have a 1 year old and a 3 year old. Flower arrangements are not high on my priority list, nor even my low priority list. To tell you the truth, flower care is not on any of my lists at the moment.
Anyway, he got home and got to work. He was outside working on that arrangement for hours. Choosing the right vase took an hour, but at the end he was so proud of the results. Here they are. What do you think? It is not the typical arrangement that people would consider hip these days, but I love it anyway.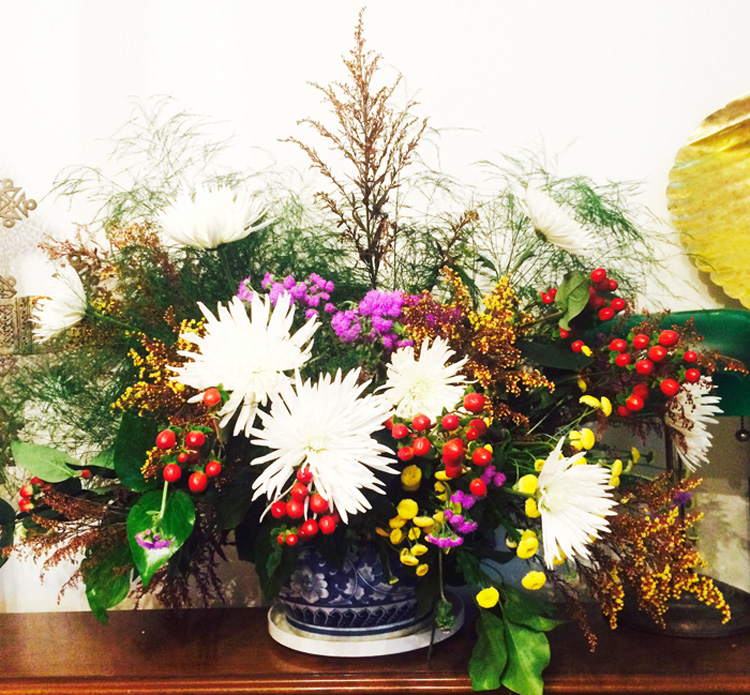 My birthday present. Thanks, Dad!
https://jestcafe.com/wp-content/uploads/2015/07/featuredimageflowers.jpg
600
800
Mila
https://jestcafe.com/wp-content/uploads/2017/08/Jest-Cafe-about-design.jpg
Mila
2015-06-22 14:48:03
2017-07-16 09:45:30
Flower Market - DTLA