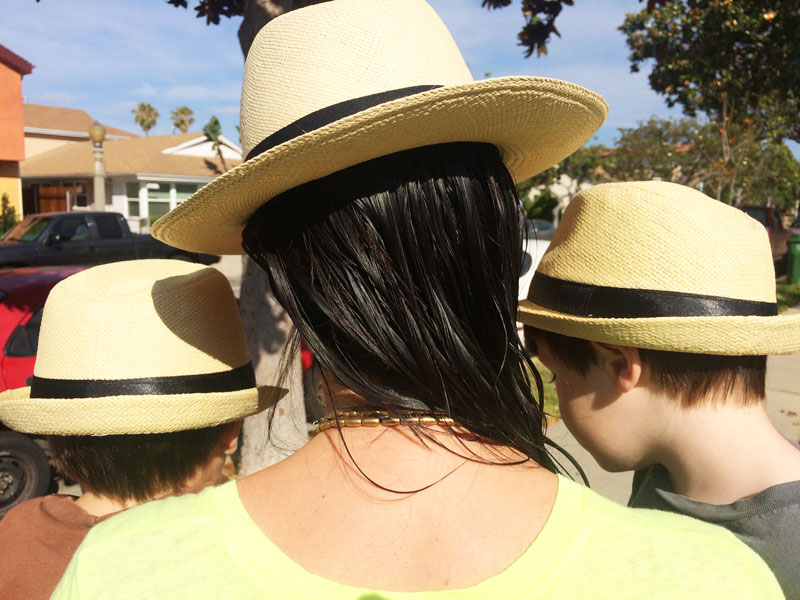 Welcome! I am very happy you are here.
You are probably wondering who the heck am I? In reality, I wonder about that myself, but I might be able to give you a better answer in the paragraphs below. If you don't find what you are looking for here, send me a message! I love hearing from readers.
What is this blog about?
It has been about many things, but now it is mainly about three things:
Most blogs I read are about these topics. I am OBSESSED with Interior Design & DIY. I like to surround myself with beautiful things. I have too many plants in my house, too many paintings, too many vintage pieces… Did I mention I live in a 900 sq ft house? But I love décor and I love doing things with my hands.
I always liked it. Growing up, my parents showed me the world as much as they could. They liked classical music, art, poetry, having a beautiful home, and all those things that make you grow up knowing the importance of aesthetics and good taste. They were intellectual and chic. These things are important to me and I like to share them with you.
Our little family of four travels a lot…and my favorite hobby is taking pictures, so it is a natural fit to post photos of all our trips and adventures. I also include tips about the places we visit.
I live in LA, and I have two kids that need constant entertaining. We do A LOT around here because I want my children to experience this wonderful city as much as they can. It is always possible to explore some place new, take a photo, and share it with you. Creating these posts encourages me to find more places to visit and better frames. It is a great way to become a better photographer.
I don't feel comfortable posting only about beautiful things and no other important topics that matter to me. I am very political, a total feminist, and a writer. I need to share this side of me or I would kill myself.
I like to explore the life of other women: fears, jobs, love, and careers. I am trying to figure out how to incorporate these issues into my blog in a seamlessly way. Any suggestions are welcome!  Good news is that I get a LOT of readers on those women posts, even though I don't get a lot of comments. That tells me that people care. Mysteries of life.
WHO AM I?
My name is Mila and I was born in Punta Arenas, Chile. The city where I was born has had a huge impact in who I am. If you don't believe me, look for that city on a map and you will know why.
Now I live in LA. I have been here for more than 15 years.
How did I get to LA from that small and lovely town in the south of Chile?
The story is simple and kind of boring. I came to study History at UCLA and my husband kidnapped me and made me marry him when I was very young. Now we have two kids, a home, 5 cars (don't ask), a huge garden, and a lot of really good friends. We love LA.
Another 10 fun facts about myself:
I have six siblings (I am #5).
I don't use makeup.
I had a natural VBAC – no epidural. Just remembering HURTS!
I am Pride and Prejudice biggest fan – in all shapes and forms (book, movie, TV series)
I am stubborn
I am tall (5'11)
My house is messy (although clean, thanks to my amazing housekeeper)
I am afraid of death.
Backpacking was my favorite thing to do in my 20s.
I lived in Denmark for a year when I was 17.
Thanks for stopping by! I hope you like what you read and decide to come back more often.
If you want to email me use this address: mila[at]jestcafe.com. You are welcome to comment on posts, too. I read everything readers write and try to answer. Would love to hear from you.
Please enter your contact details and a short message below and I will try to answer your message as soon as possible.
Go here to read our Private Policy. 
SaveSave
SaveSave