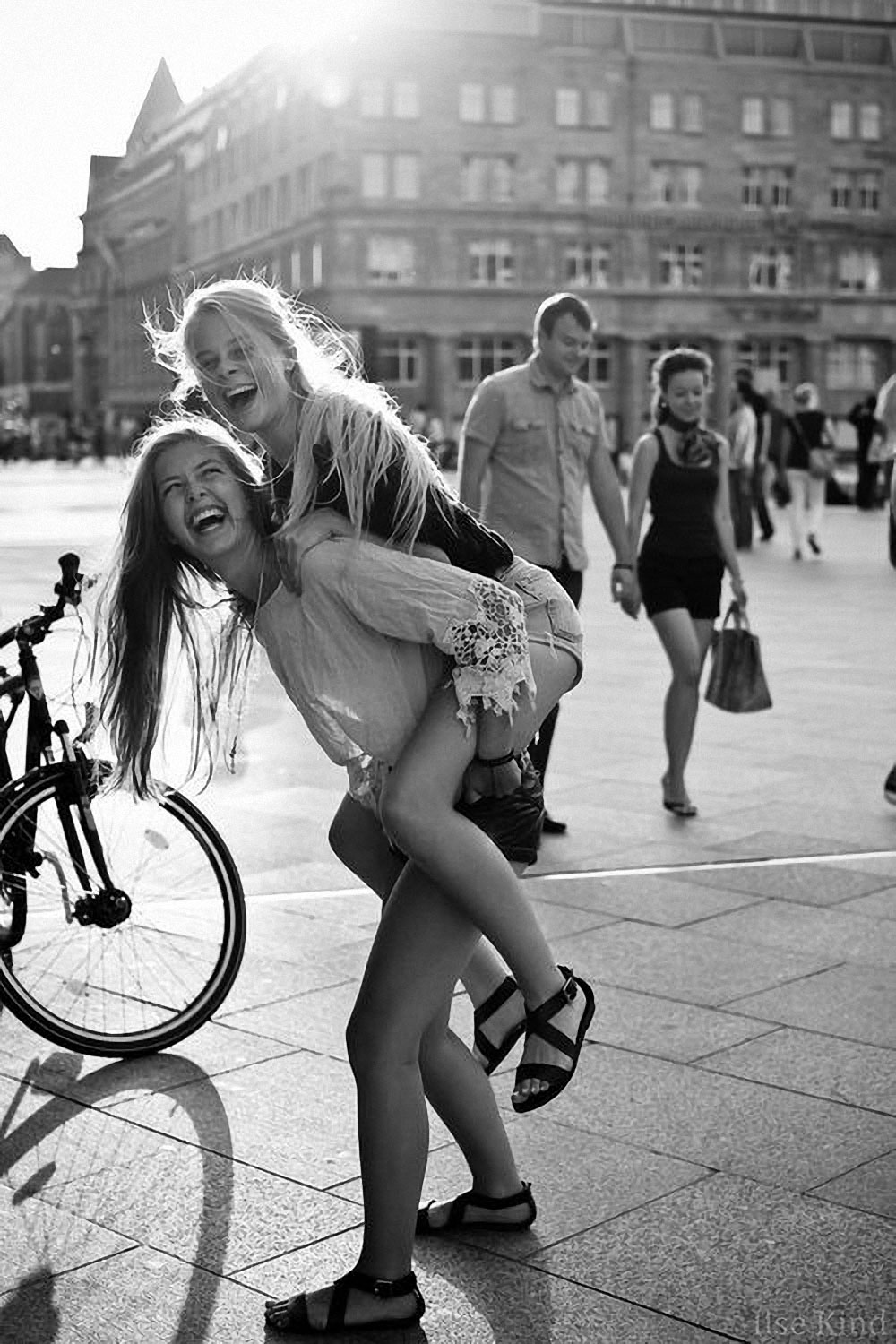 The other day, I found myself thinking about which traits my friends have in common. I have a lot of good friends, and I was wondering if I have a tendency to choose the same kind of people as my friends or if their personalities are all over the place.
After thinking about it for a while, I realized that my friends do have some things in common. Here they are: 1) a good sense of humor (I make fun of them a lot); 2) strong (I make fun of them a lot); and 3) easiness (I make fun of them a lot).  I don't like D-R-A-M-A, and I like to laugh, and my friends are like that too.
I also like people that are easy going and self-deprecating. I like people that don't get mad if I forget to call them on their birthday (though I rarely do), or if I can't make it to a dinner once in a while. My point is that I don't like to worry about my friends getting mad at me. Easy! Just be easy, please.
On this vein, I am also aware of the kind of people that don't love me, and that would be very sensitive people.  I have to be very careful with people that have a gentle soul because it is easy for me to hurt their feelings as I don't have a gentle soul myself.
I am getting better as I get older, and I try to be compassionate around those who are more sensitive than me, but it is hard! I have a lot of siblings, so I was raised in the jungle! I had to fight for everything, and when I say fight, I mean blood, tackles and punches – not for the faintest of heart.
What about you? Do you look for similar traits among your friends? or, are you more tolerant than me? I would love to hear.
Image Source Crush Cul De Sac
https://jestcafe.com/wp-content/uploads/2016/03/jestcafe.com-friendship-1.jpg
1500
1000
Mila
https://jestcafe.com/wp-content/uploads/2017/08/Jest-Cafe-about-design.jpg
Mila
2016-03-30 17:29:27
2016-03-30 17:29:27
What kind of friends do you have?