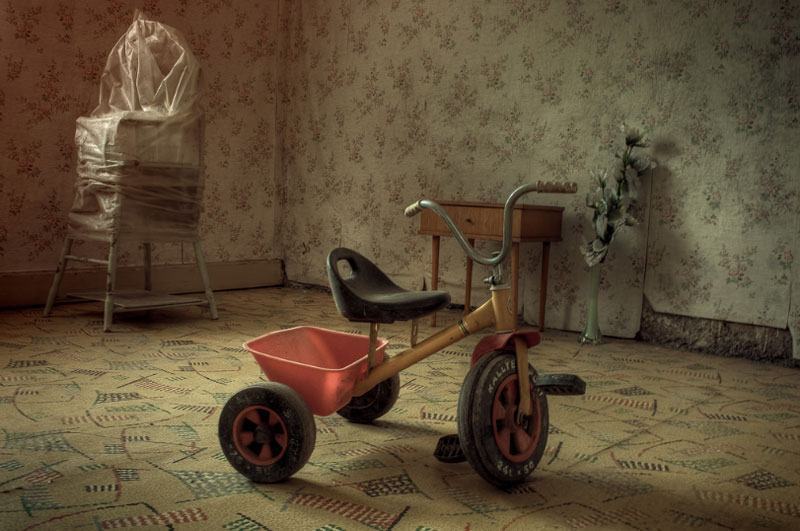 I like to search on Flickr for good photographers that inspire me. This is how I found Alexander Katuszinski, an URBEX (Urban Exploration) photographer. URBEX is the "exploration of man-made structures, usually abandoned ruins or not usually seen components of the man-made environment." Capturing these places takes a lot of planning. Photographers need to find forsaken places, trespass (if necessary) to be able to capture their essence, and, also deal with the unexpected while trying to get that soulful shot.
I can understand the excitement of such an adventure, and how addictive it can be, but, for me, they real beauty of Urbex lies in the final results: those images that capture our inconsequential nature. These pictures speak so strongly of death, loneliness, and time passing by. They are thoughtful, beautiful photos that remind me (us) of our fragility and small role in the universe. I can almost hear the human noise that once existed in these rooms that are now filled with silence.
I interviewed Alexander for this blog and his interview is fascinating – find his answers at the end of this post. But,before reading what he has to say,  let's dive into his work. Press play to the song below, immerse yourself in his stunning images, and prepare to travel far away for a couple of minutes.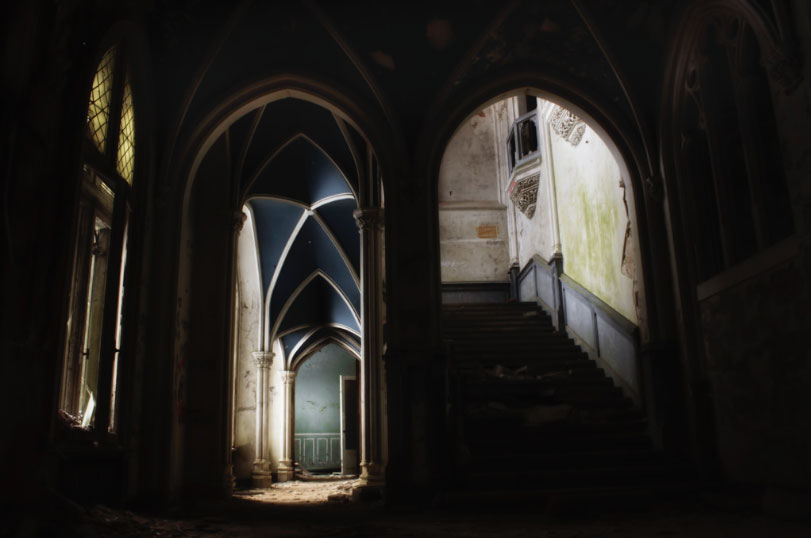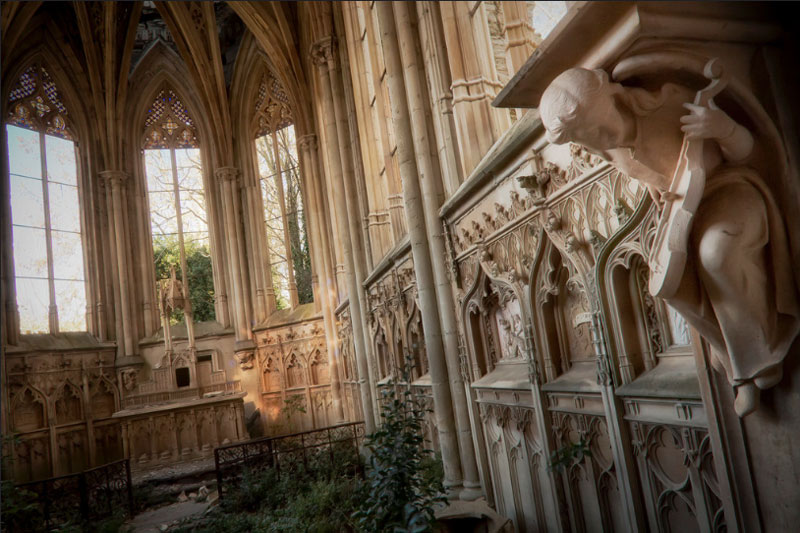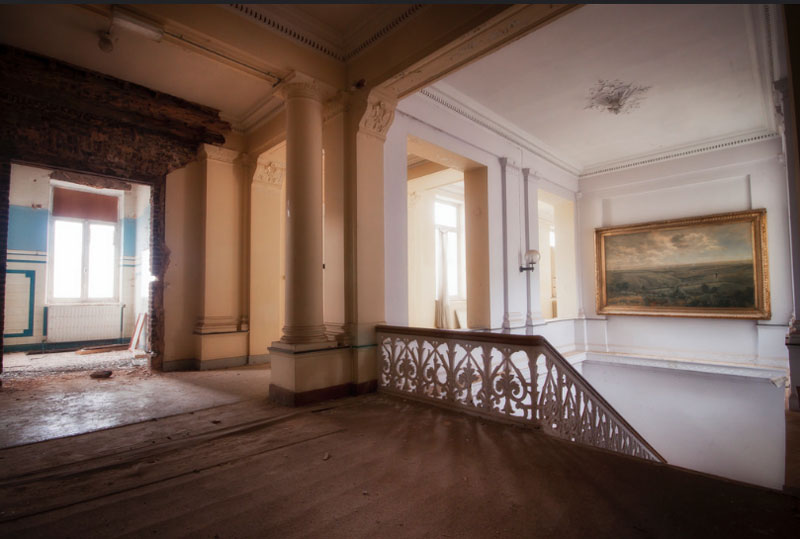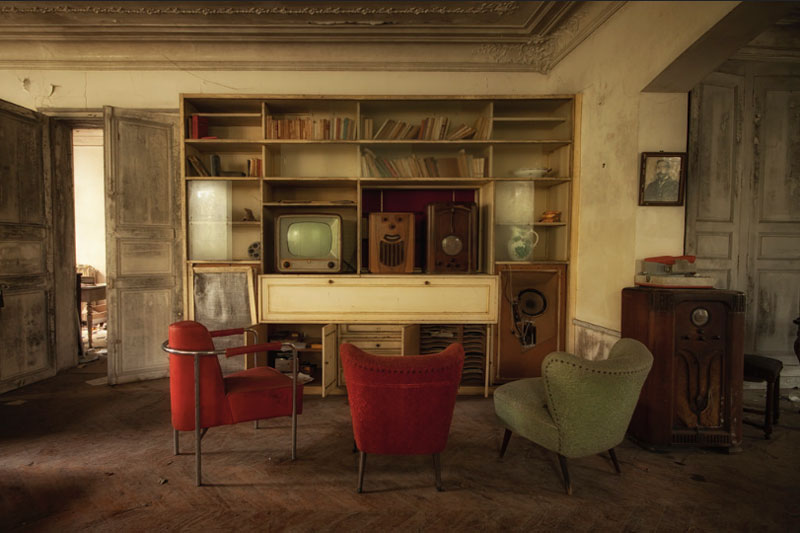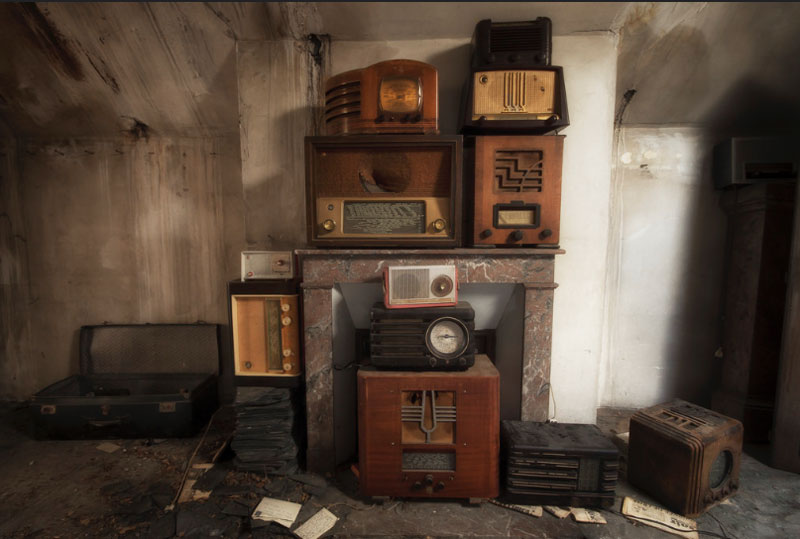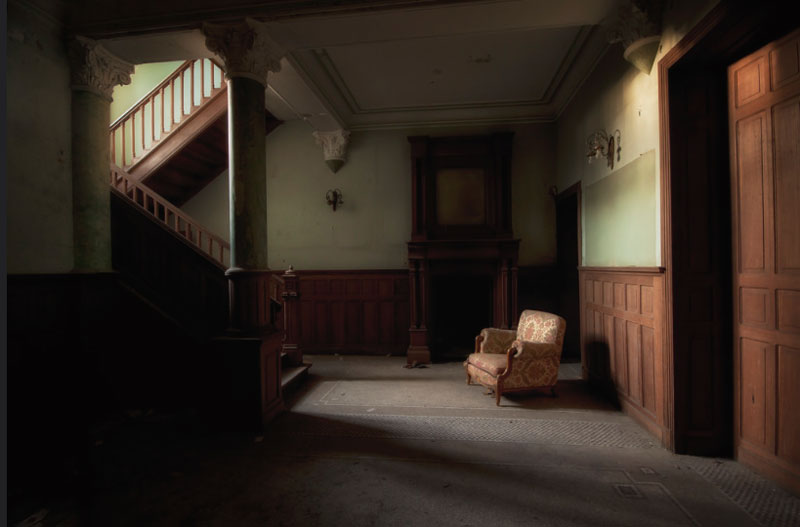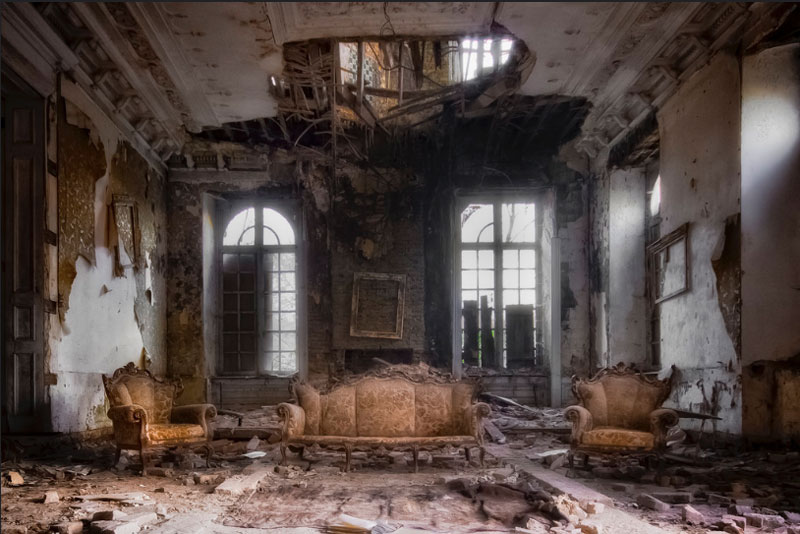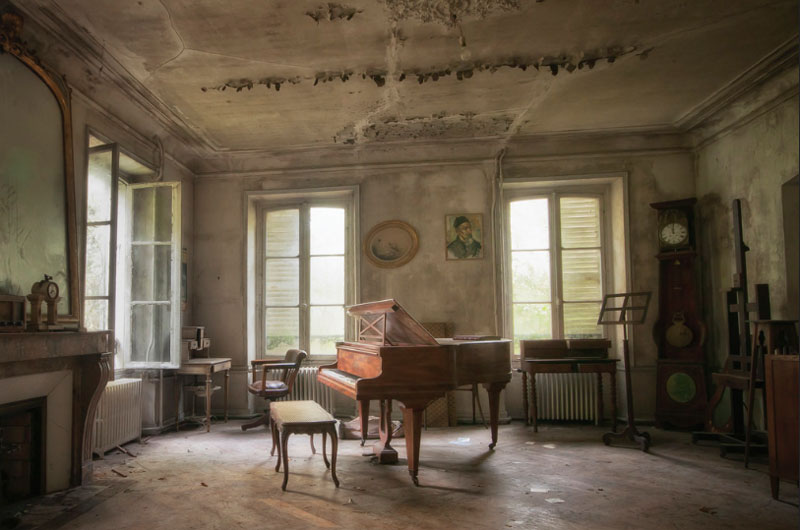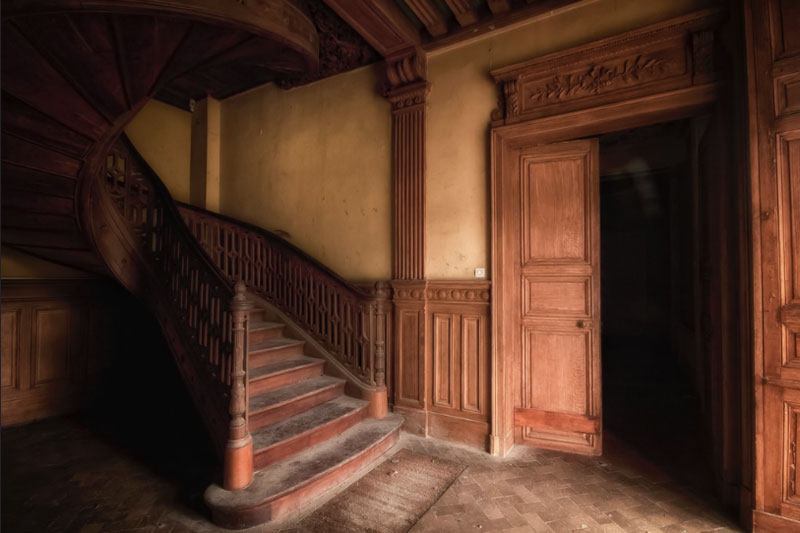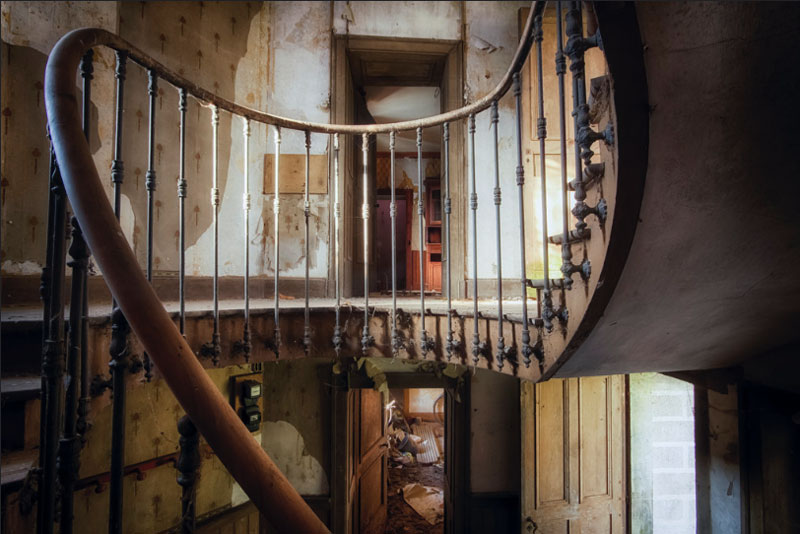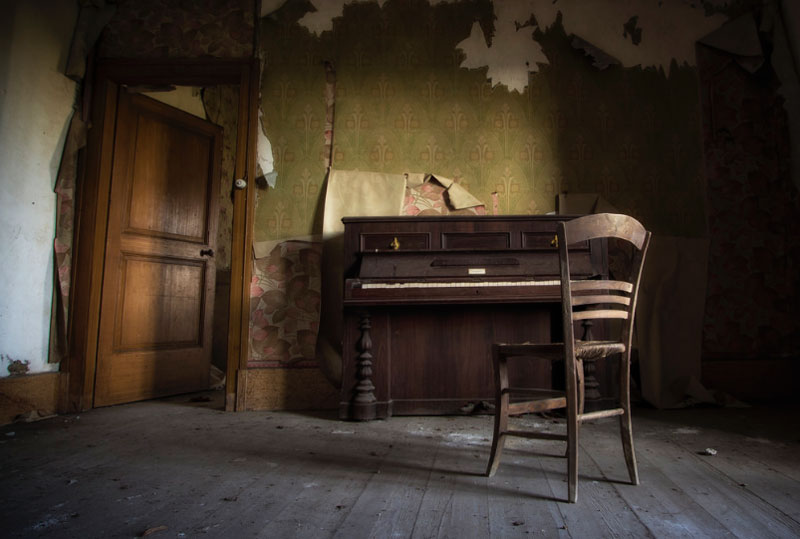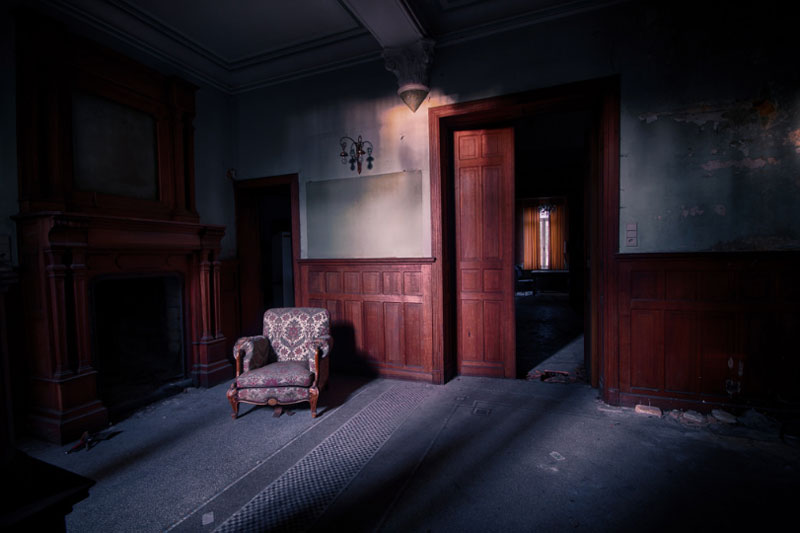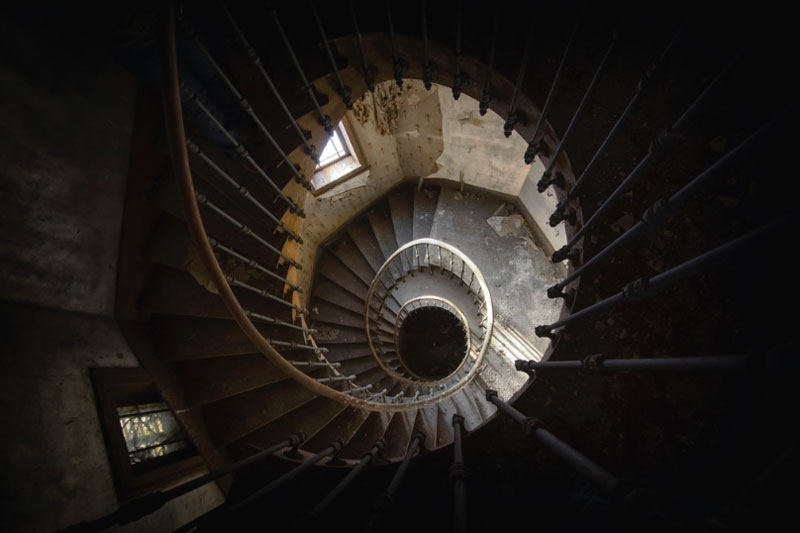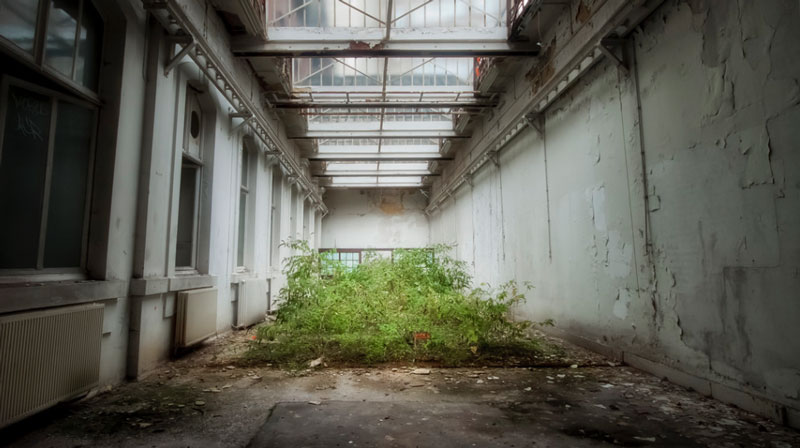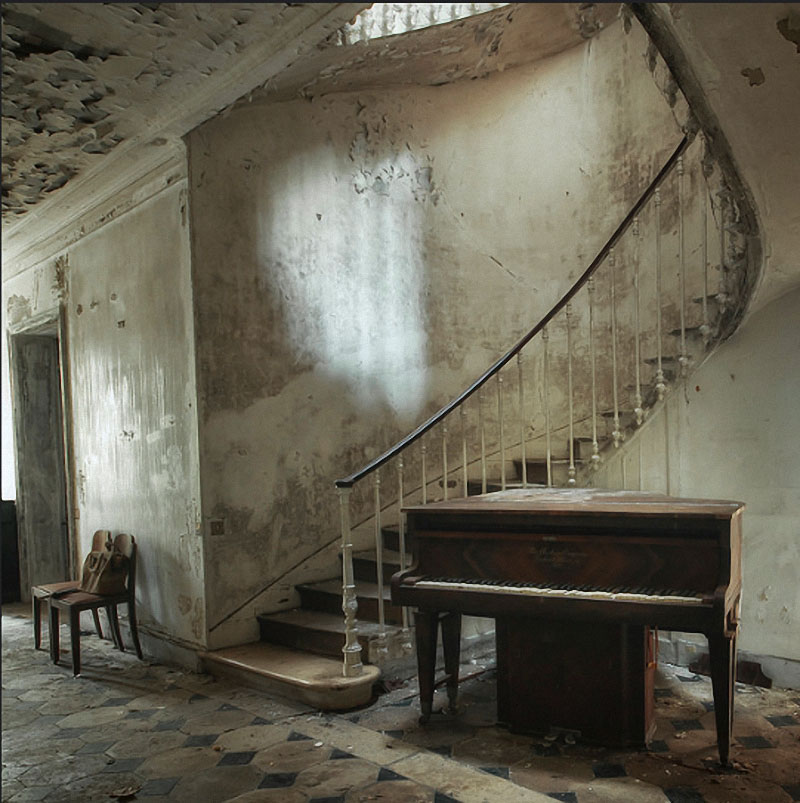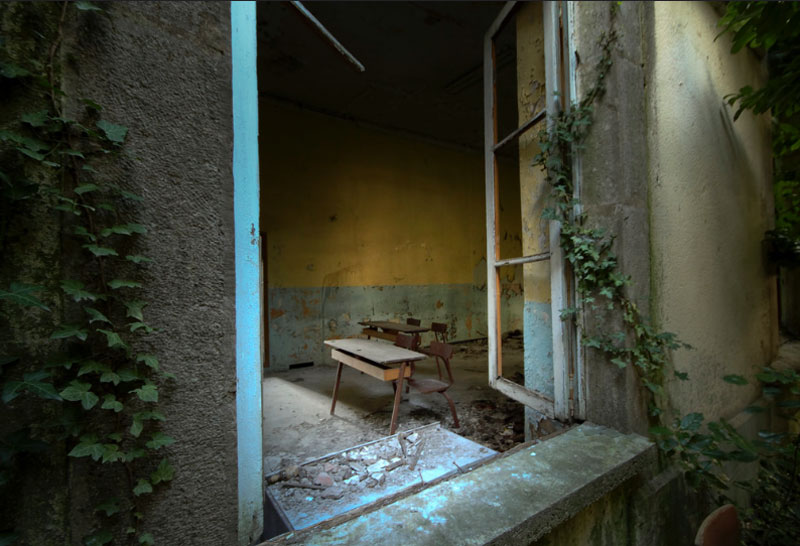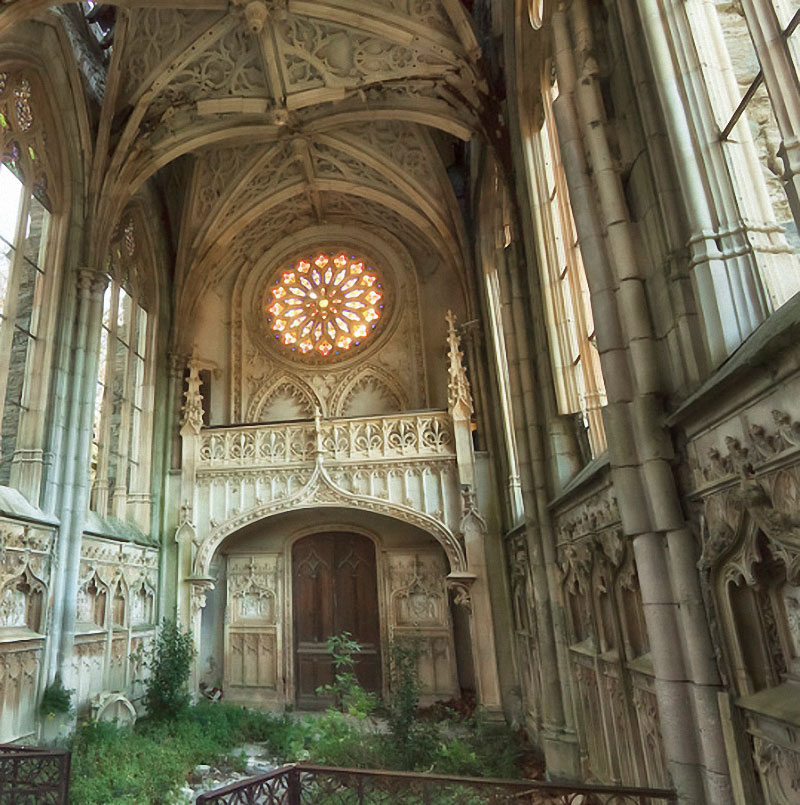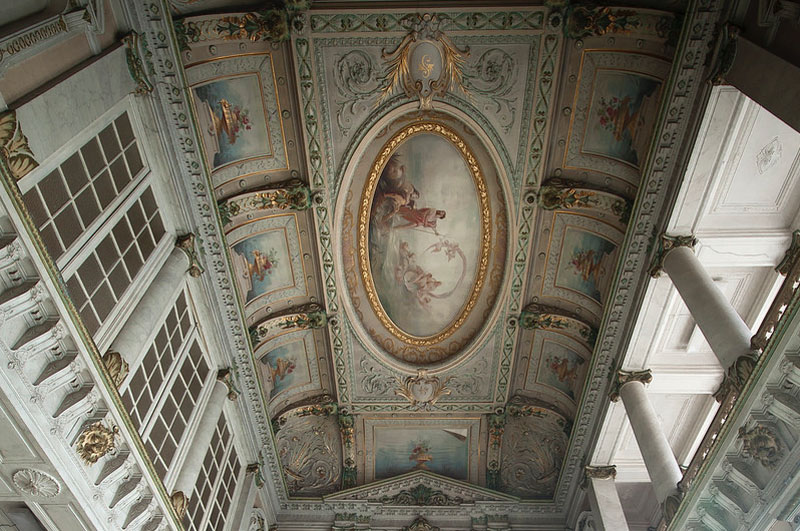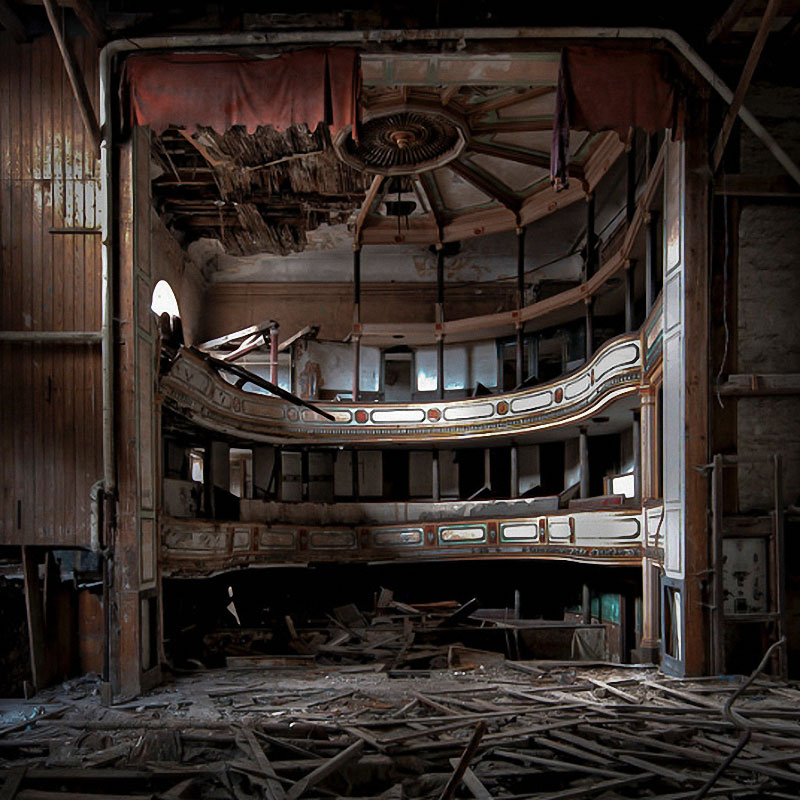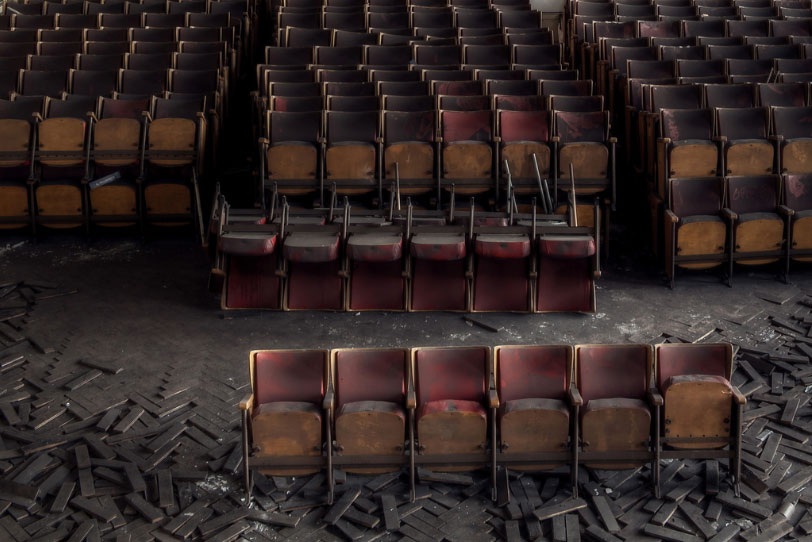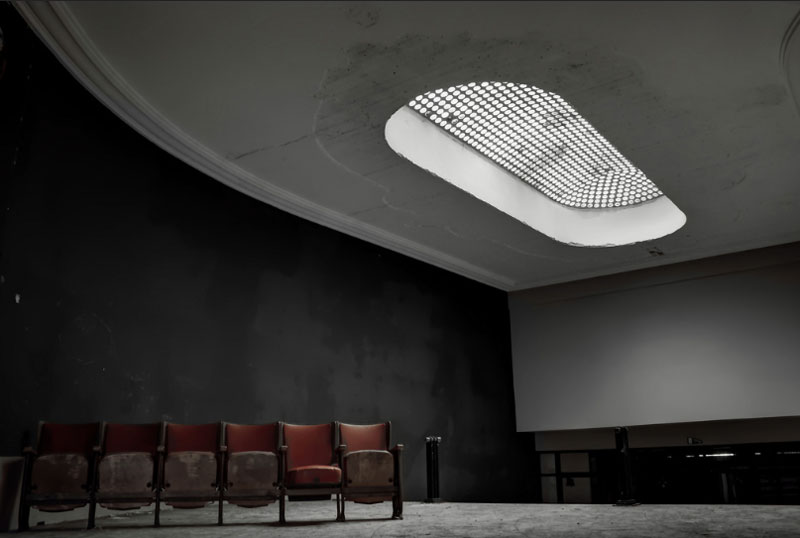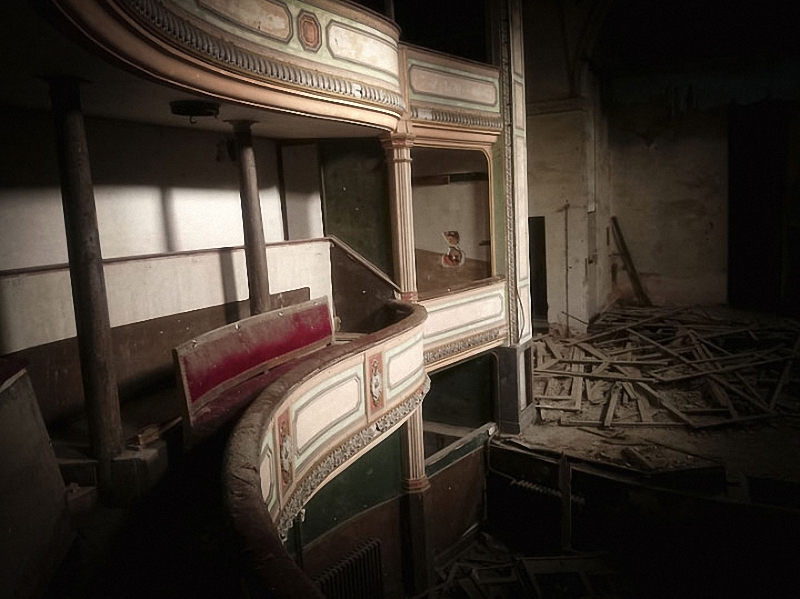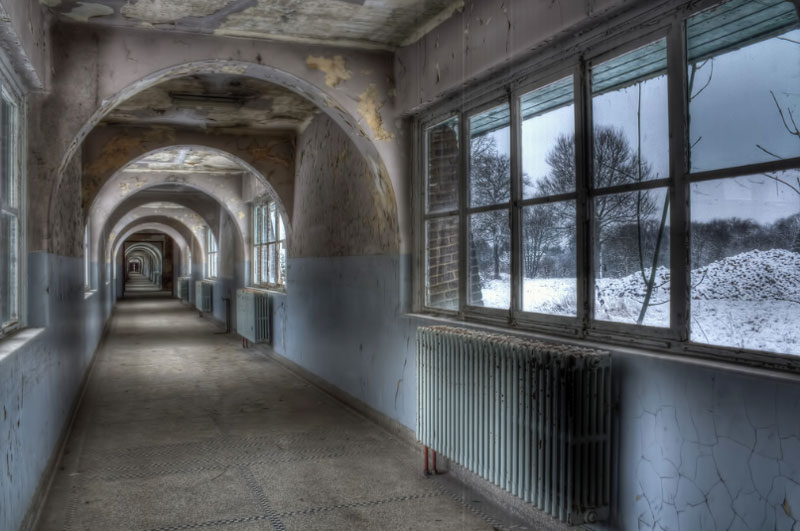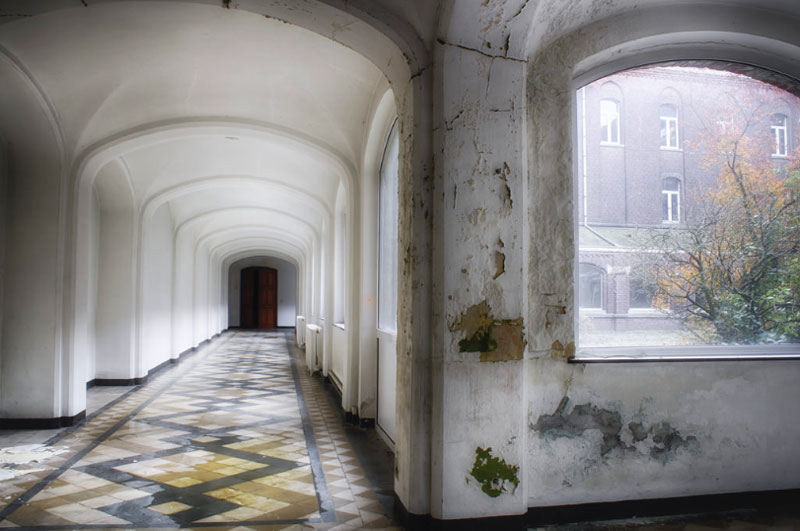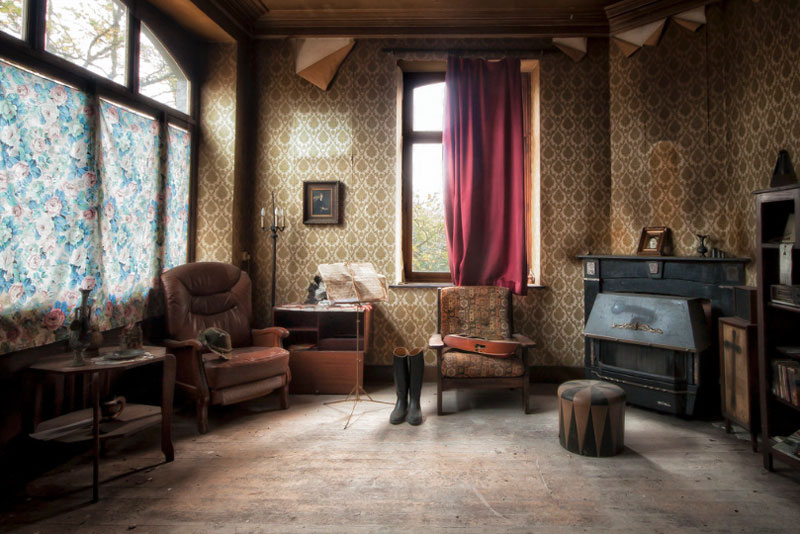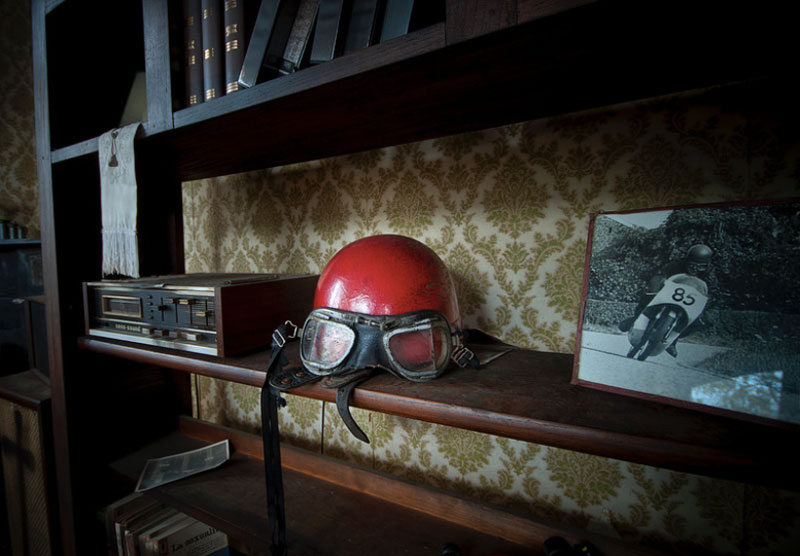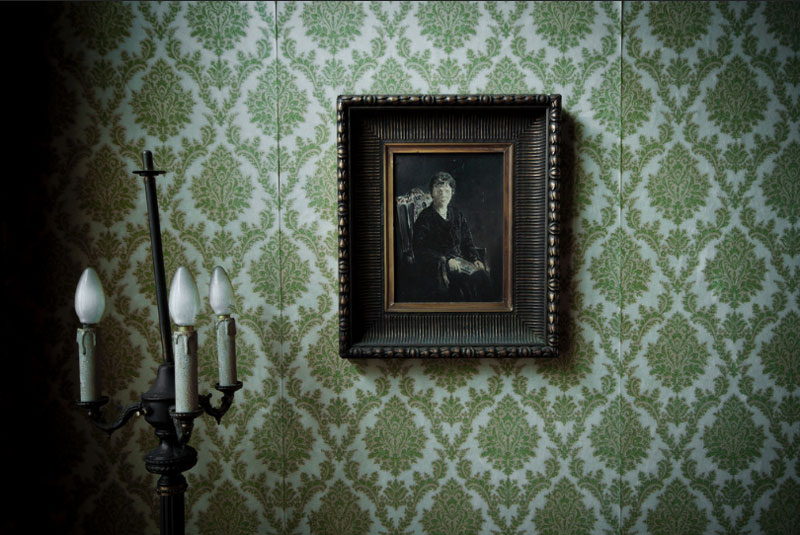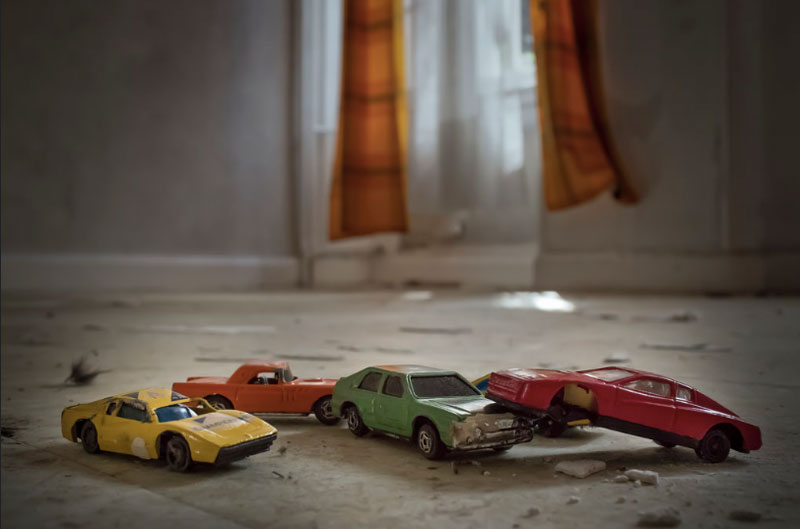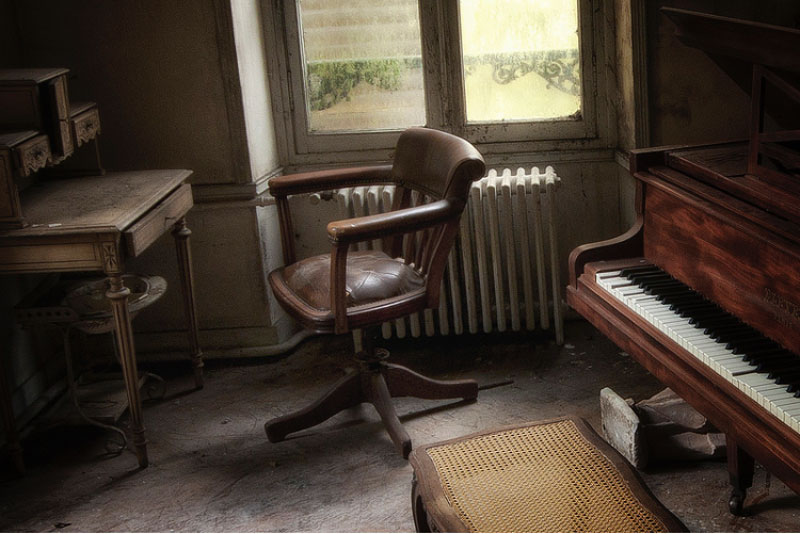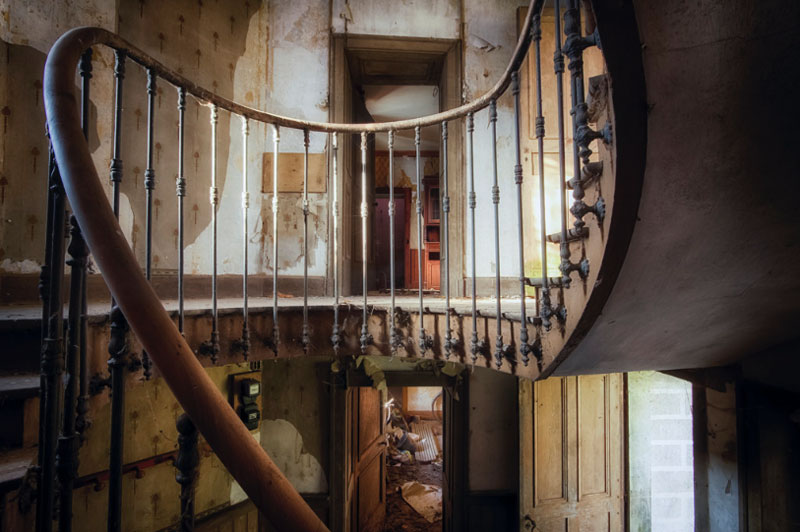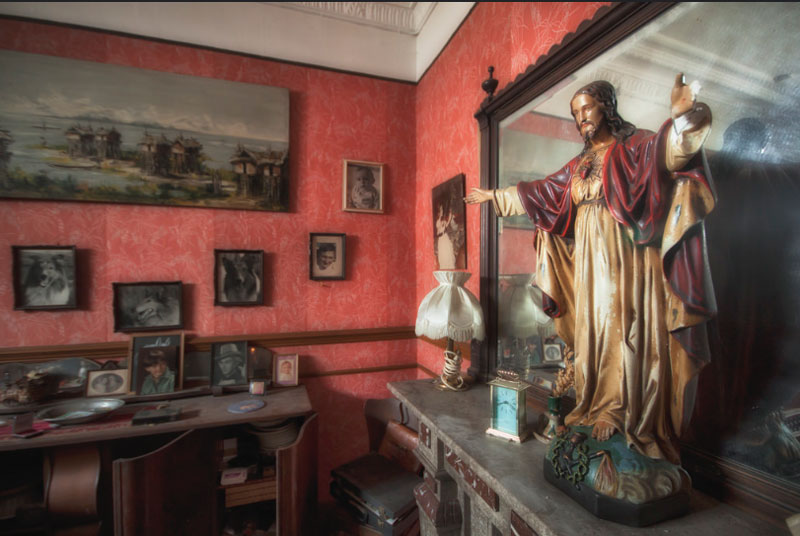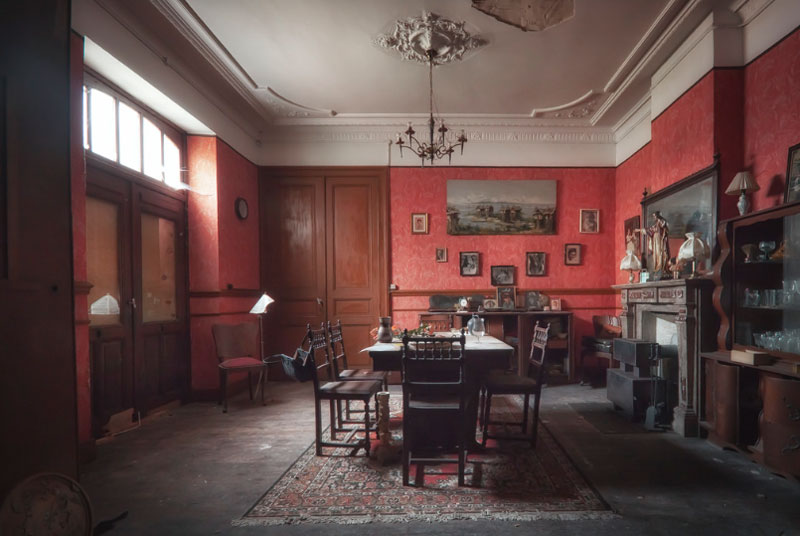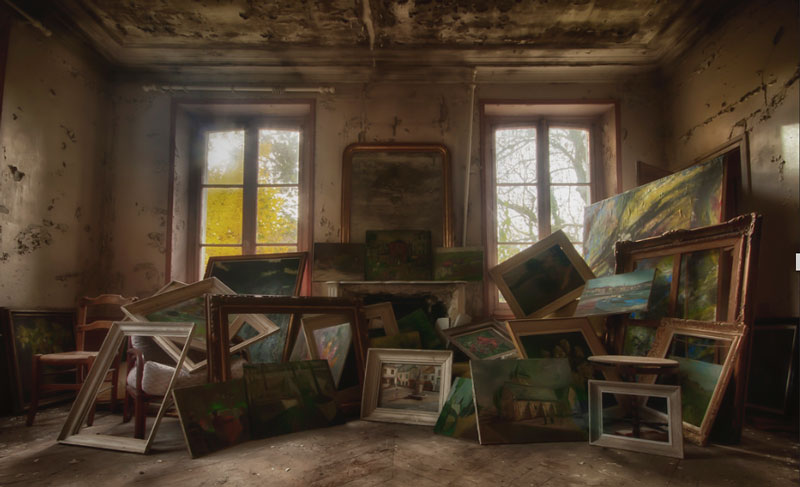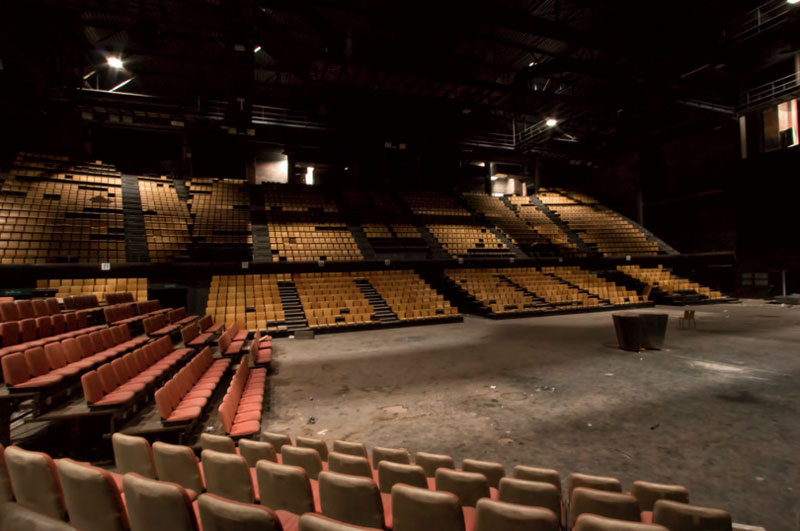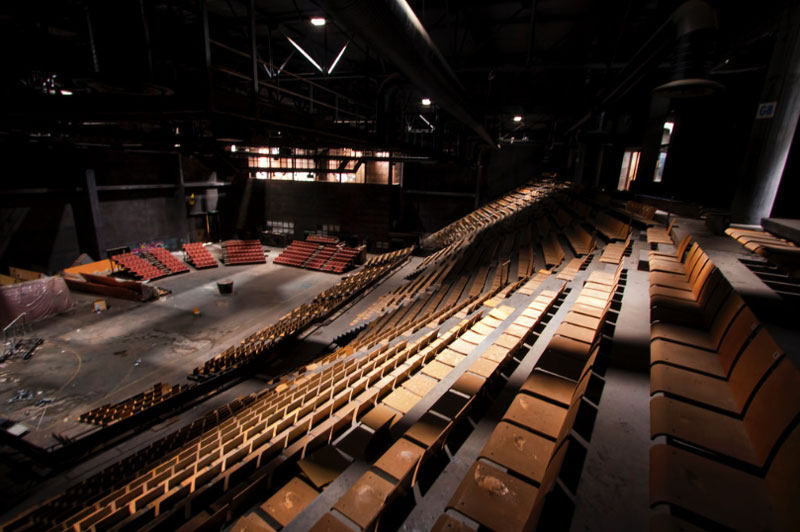 Alexander lives in France, and English is not his first language, just like for me. I tried to keep the essence of his answers and only did minimal grammatical changes, so his voice is still present. Here is what he had to say.
How did you start taking pictures?
A: I have worked 9 years for a newspaper in the advertising department. I was not a professional photographer, but I had to take photos everyday. My camera was my friend.
How did you decide to start the "Post Mortem" series in Flickr?
A: I started URBEX (Urban Exploration) in 2011 after I watched a TV report about a French crew that was doing it. It was an encouragement to do URBEX, like a love at first sight. I lived in the east of France and this area is famous for good URBEX locations. The most difficult thing at the beginning of urban exploration is to find locations. You have to find abandoned houses, factories, schools, or theater on the Internet, on the road, or Google earth. There are so many different ways of finding these places…like a detective…., and, how to get inside can be difficult, too. Sometimes you have to come early because the neighbors can call the police, you take a ladder because there's only one broken windows on the first floor, etc.
After a few years of urban exploration, I traded information with other urbexers to get more locations (GPS coordinates) of what I wanted to explore. I can do up to 3,000 km in three days for an URBEX trip.
So, this is why sometimes I don't have time (unfortunately) to smell the soul of a location. I don't have time to see some details because I try to see the most amounts of locations I can in a day (when I'm far from my house).
But, for example, today I was in an abandoned farm 50 miles from my house. I was with a friend. We took our time. That was cool! A lot of ideas can come for good photos when you have more time.
Sometimes, I stand 20 minutes in a place, and sometimes 10 hours. There are no rules.
What equipment do you use?
A: I have a Canon EOS 650 with a 10/22 (lens) and a lot of batteries. I also have a tripod, of course, because of the darkness of the places I visit; I have to take photos with a tripod (for long exposure).
Now, in the digital era, people can take excellent pictures with their phone. How important is the technical aspect of photography for you?
A: I'm not a photographer…I just take photos…
I tried the Sony Xperia Z5 in an old theater last summer (my son's phone), and I was amazed by the results.
Do you edit your pictures after you take them? If yes, what program do you use?
A: You will find this strange but I don't edit my photos (that is not a good thing, I know) I edited the first photo last month! And I will continue doing so. I am preparing and exhibition in the next couple of months. It is very interesting to see your work edited. It is not the same in comparison to the image on your camera screen.
I work with several software like Light room and Photoshop (I think like a lot of other people)
How do you keep yourself inspired?
A: My inspiration often comes from music. Sometimes, I give the name of a song to my photos. I use Depeche Mode a lot. I love the duality of light and darkness in the photos. Light is very important to decide how I take and process a photo. I need darkness and light showing up on it.
I try to show that abandoned dark places can be beautiful if you leave the fear of haunting, of darkness behind… if you can give a chance to the light to exist in these abandoned locations.
This is why I love winter, because the light is white, sweet, melancholic, and low. This light is my favorite light.
Do you have an interesting adventure that happened when photographing these places?
A: There's a very funny story that happened in a huge old sanatorium. We were four people in that quiet huge hospital (imagine a huge building on six floors without noise). After a few hours of exploration, we heard some strange noises outside. We saw two men wearing black clothes with an iron bar in their hands. 10 minutes later, we heard in the staircase a strong voice calling "police, police, come down to the reception." We were amazed and a little bit frightened (more for the intensity of his voice in that silence). We arrived at the reception and found the two men in black were very surprise to see us. In fact, they didn't know we were there and they were not the police. The man that shouted was just trying to show off to his friend by shouting inside this quiet building. …We spoke to him and he showed us the morgue, It ended up being a cool experience
Do you have any advice for people that are learning photography?
A: If I can give an advice for people who start photography is to have fun. For me, there are no rules. As I mentioned before I'm not a photographer, I just take photos.
In your opinion, what are the main components of a good photo?
A: The main component of a good photo is your satisfaction when you look at it…nothing else.
Thanks, Alex. I really enjoyed your answers.
https://jestcafe.com/wp-content/uploads/2016/01/jestcafe.com-Alexander-Katuszinski-2.jpg
531
800
Mila
https://jestcafe.com/wp-content/uploads/2017/08/Jest-Cafe-about-design.jpg
Mila
2016-02-03 06:30:54
2016-02-03 07:20:41
Let Us Be Inspired By Alexander Katuszinski And URBEX Photography