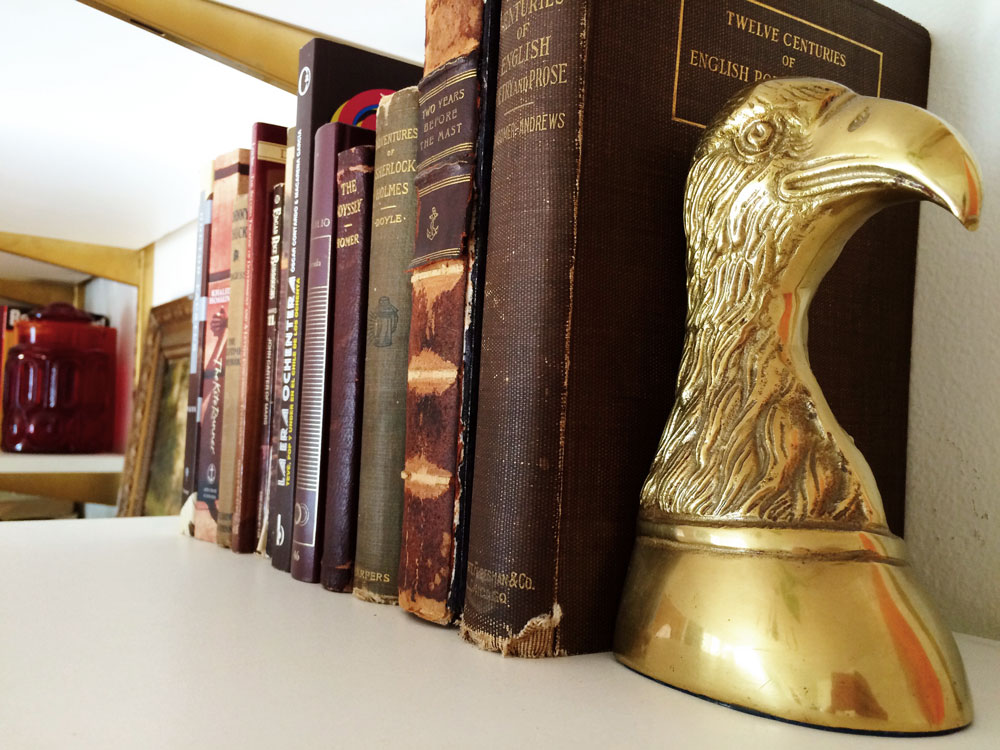 This shot above is the most successful Instagram post I have had since I opened my Instagram account. How do I know this? Well, I got more than 100 likes on this picture, even though my account has a very modest amount of followers. Also, it got re-posted by Primitive and Proper, and, it got a comment from Erica Reitman. Very, very smooth, I must say.
It was a shot of an eagle bookend that I found in a thrift store some months ago. I think it is very cute. I know people on Instagram like vintage items and good thrift store finds as much as I do, so I tried taking a good picture of it to post.
The road to get a good Instagram shot is not easy, and, more than that,  it is kind of ridiculous. It requires a lot of takes, and trials and errors. Also, what it seems perfect from up close, might look horrendous from a little further away. In this shot, for example,  you can't see how my living room had been kidnapped by alien children's toys.
I always wonder how good photographers take their pictures. What is the thought process behind their composition? And, how do their minds work? Although I am not a good photographer, I still think it can help others to learn about the process behind other people's pictures. This one, for example, was 1 of 25 photos that I took while my kids entertained themselves in the background with those alien toys. Here are the shots that exemplify the process.
1st Shot: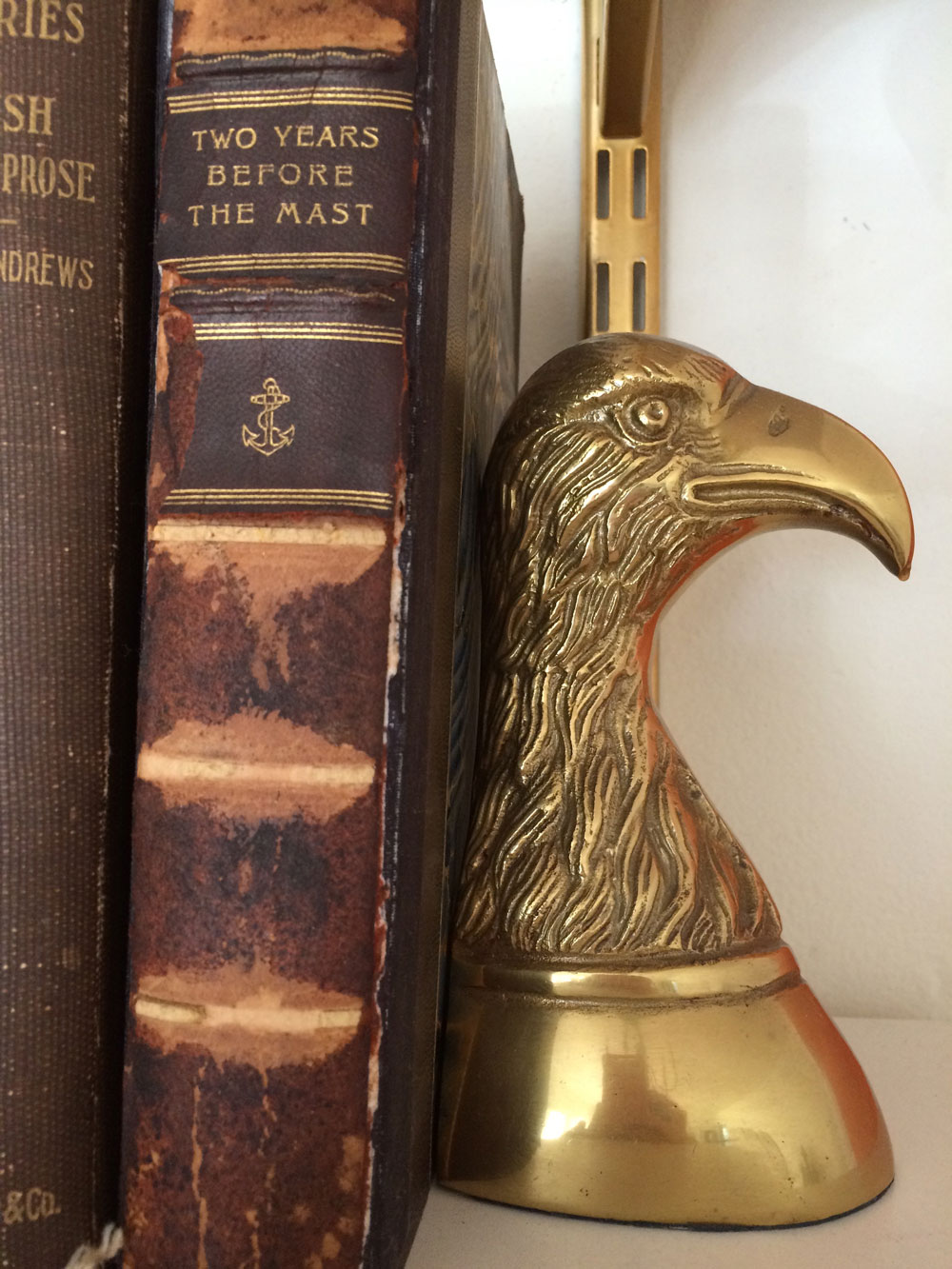 First, I went with the obvious choice: side (my POV) shot. Issue: that gold rail was on the background, too close to the eagle. What if I moved the books and bookend to the left?
2nd Shot: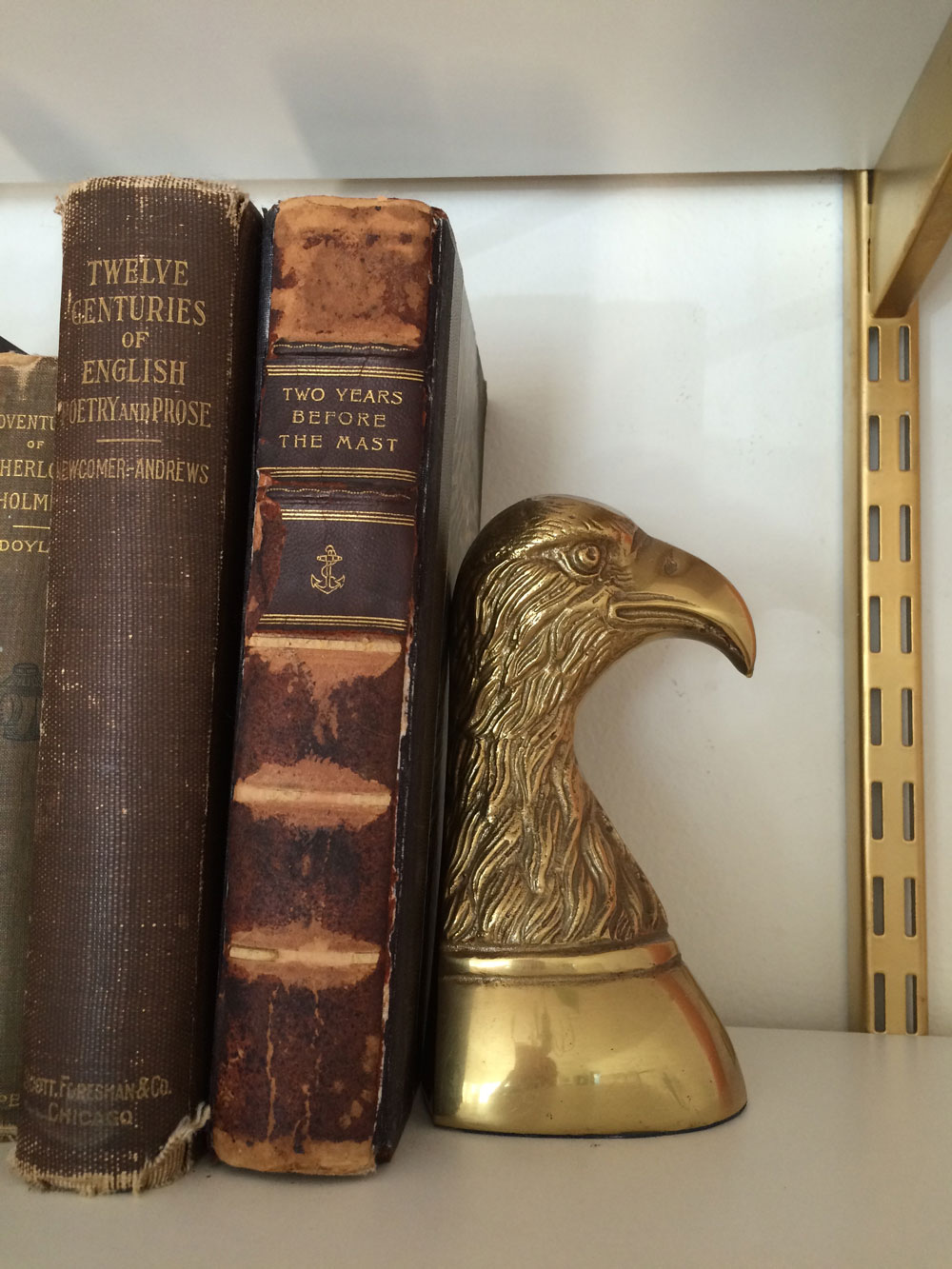 That one is better, but, isn't it too faraway?
3rd shot: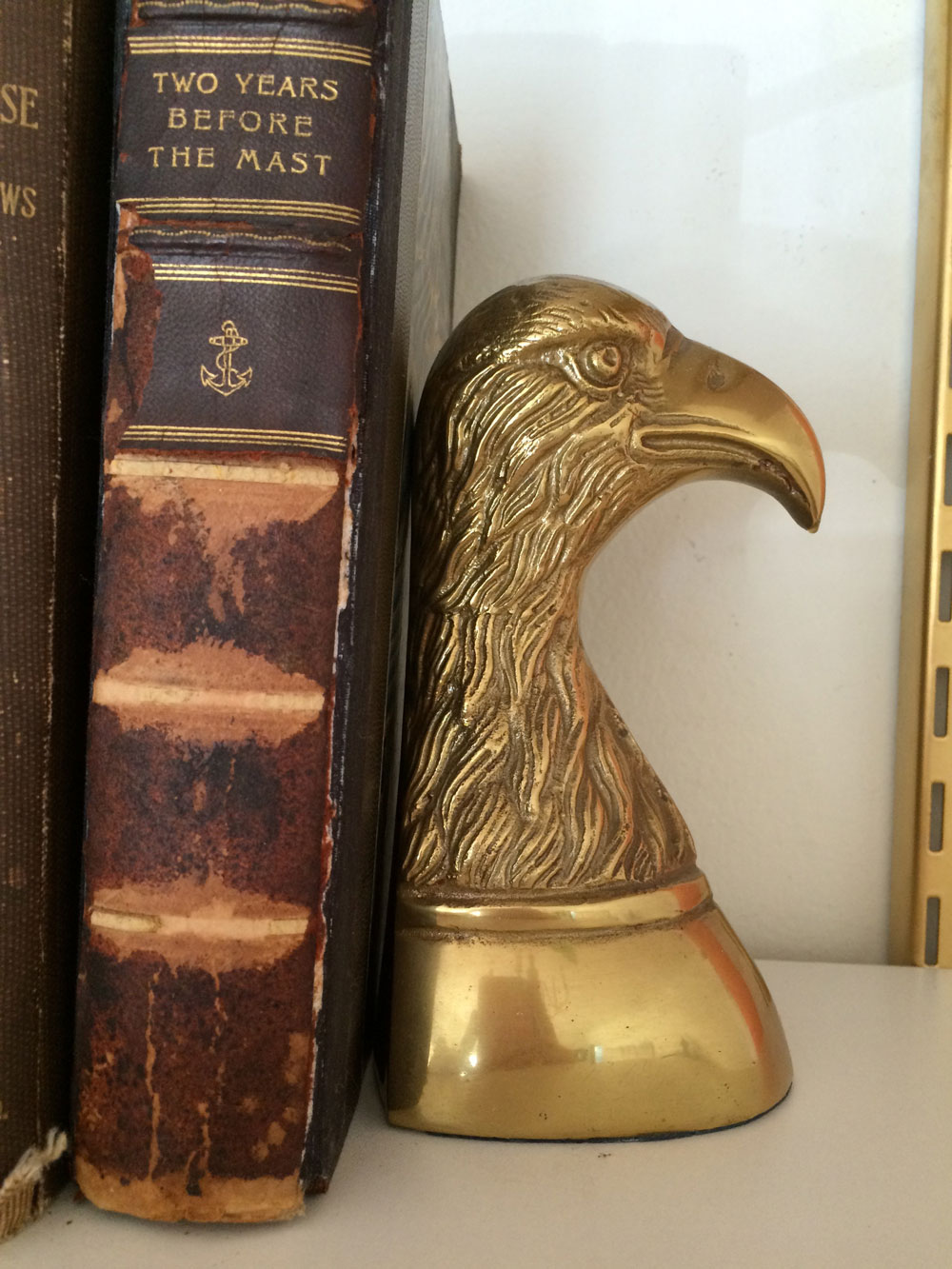 Also better, but, I didn't like the gold rail on the right hand side anymore, so I tried getting a shot that was closer to the bookend so the rail could disappear.
4th shot: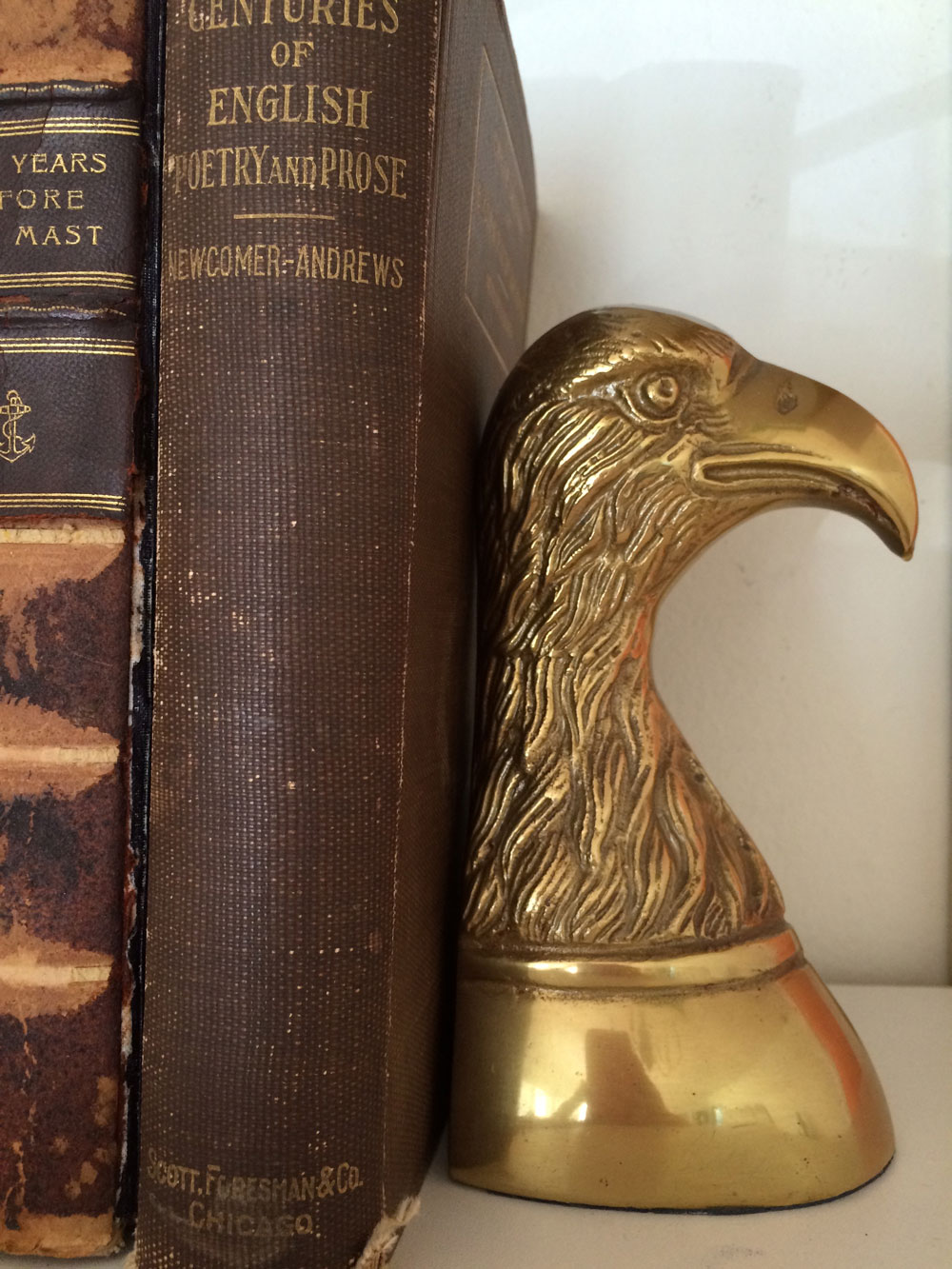 In the middle of taking this side shots, I remembered what Joel Sartore said in the photography workshop I went to a week ago: one of the components of a good picture is the background. This picture didn't have any background and depth. I tried taking a picture that showed more background.
5th shot: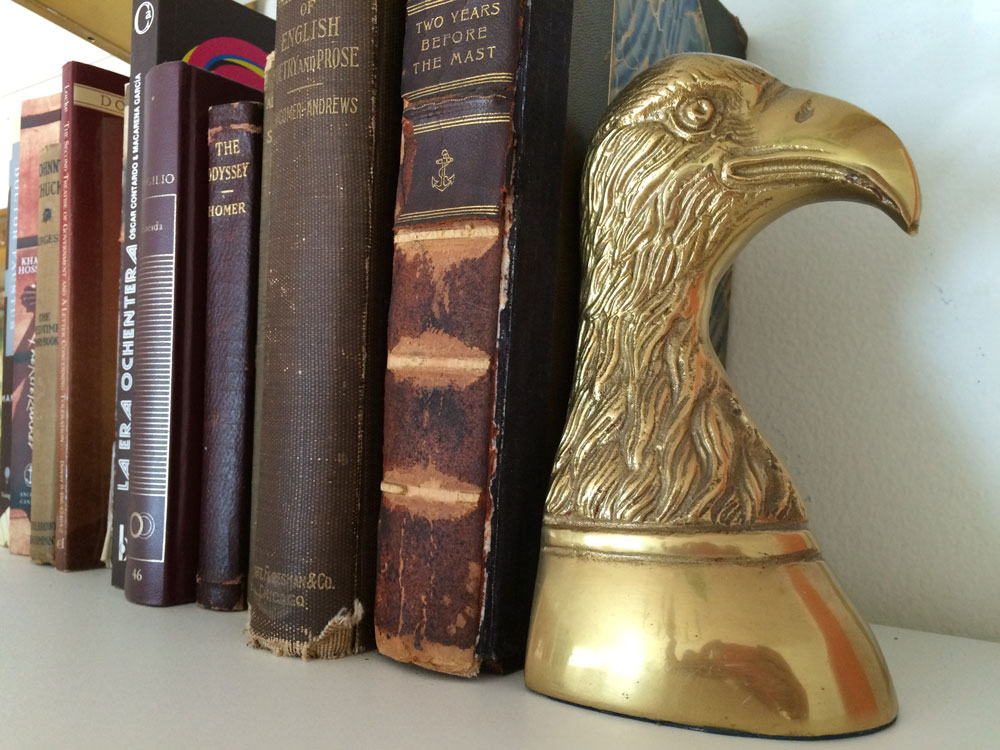 This one has more background, but not enough.
6th shot: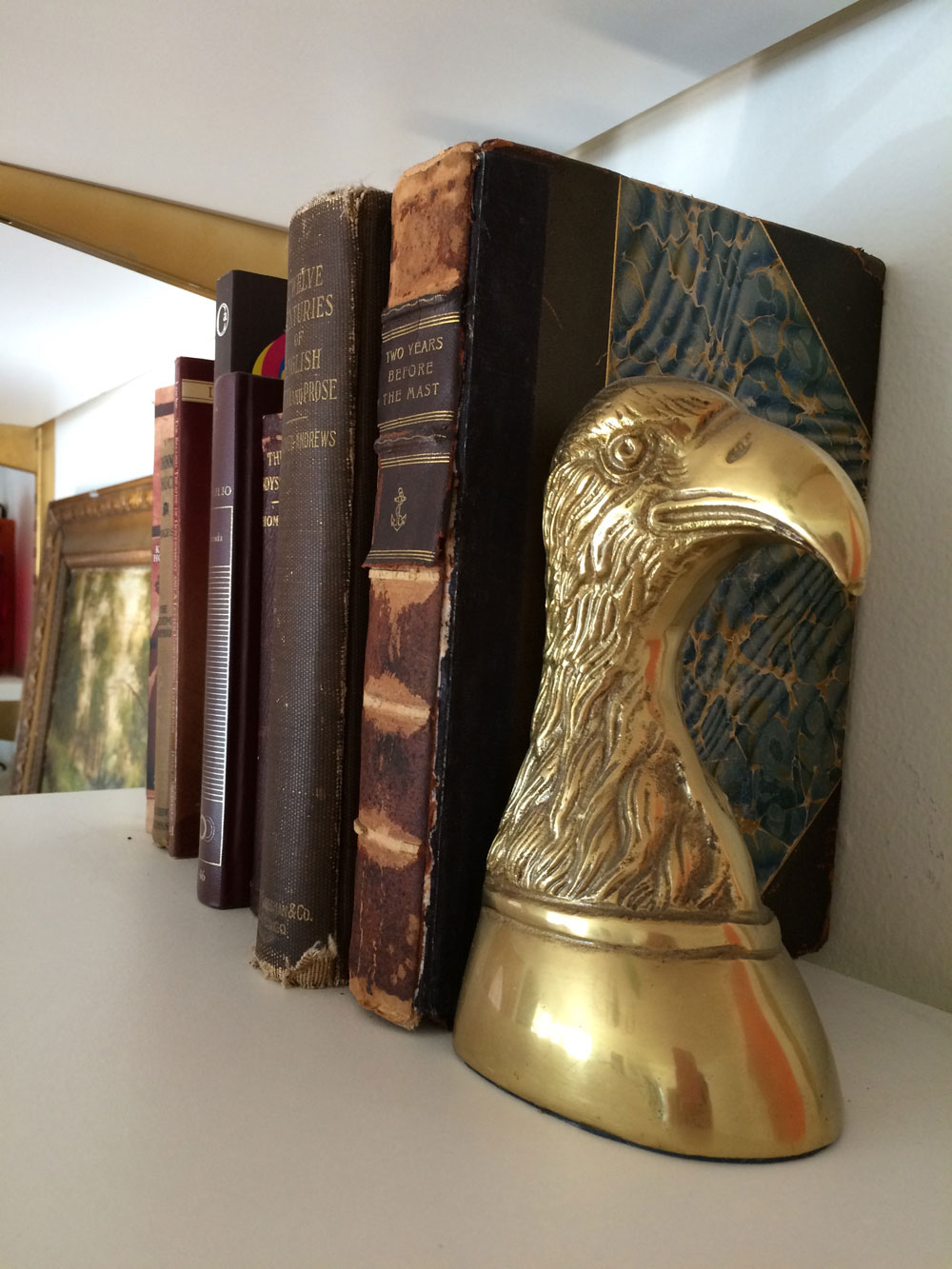 This one has enough background, but that first blue book is just not right. I did a book swap.
7th and final shot: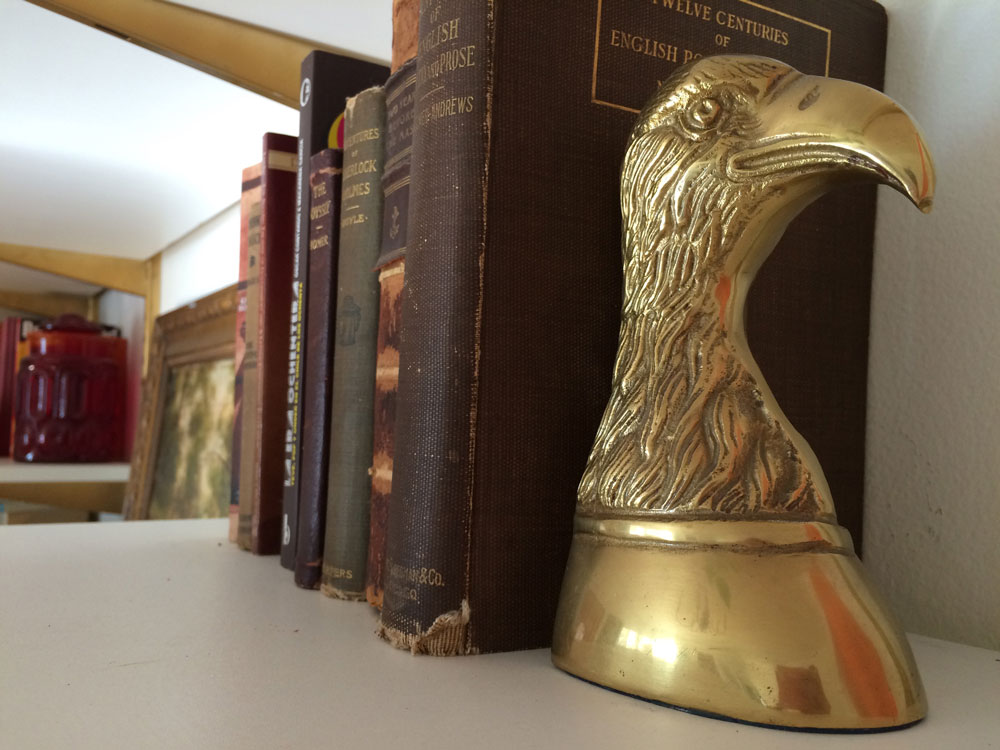 I mentioned I took 25 shots for this, not 7. Well, the other shots are more of the same and they fall in one of the 7 "categories" above.
After this, I edited the shot on Fotograf. I like it much better than VSCO. It gives you more flexibility for individual features edits (exposure, bringing up the shadows, bringing down the highlights, etc), and it has a good set amount of filters. I normally use a portrait or color essential filter, and play with the exposure and contrast. Sometimes I also play with the shadows, highlights and saturation, but not often.
For this specific shot, I added contrast and used a small amount of a color essential filter. Nothing else.
Here is the final result: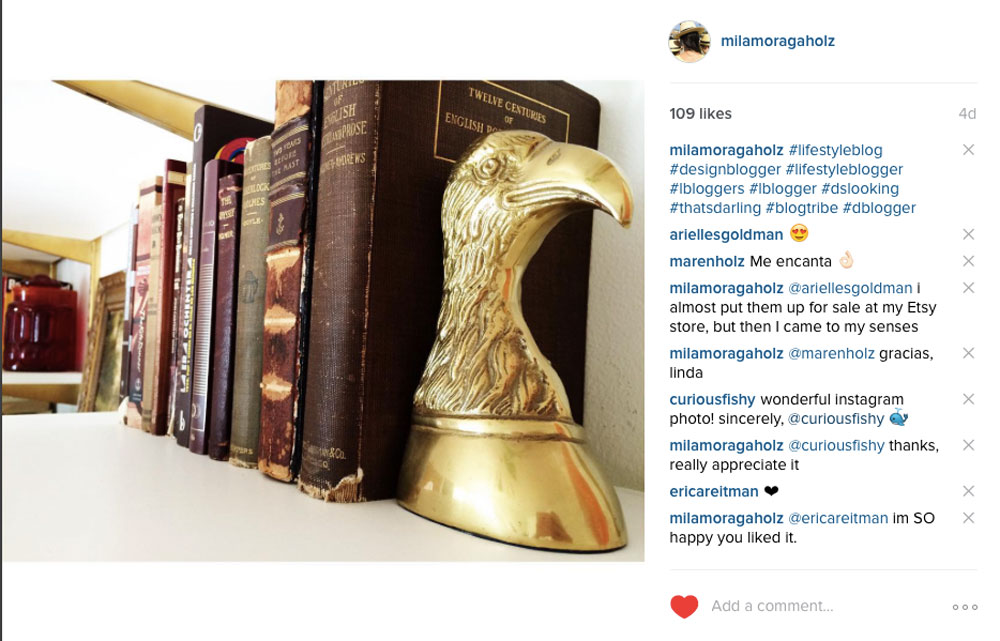 As you can see, there are so many different options to take a picture, and small changes can make a big difference on your final shot. My recommendations is to experiment with different POVs, and see what works best for you.
Hope this post helps!
All these shots were taking with my iPhone.
https://jestcafe.com/wp-content/uploads/2016/01/jestcafe.com-instagram-tips-11.jpg
750
1000
Mila
https://jestcafe.com/wp-content/uploads/2017/08/Jest-Cafe-about-design.jpg
Mila
2016-01-18 13:46:19
2016-01-24 09:57:02
Tips And Tricks On How To Take A Successful Instagram Shot