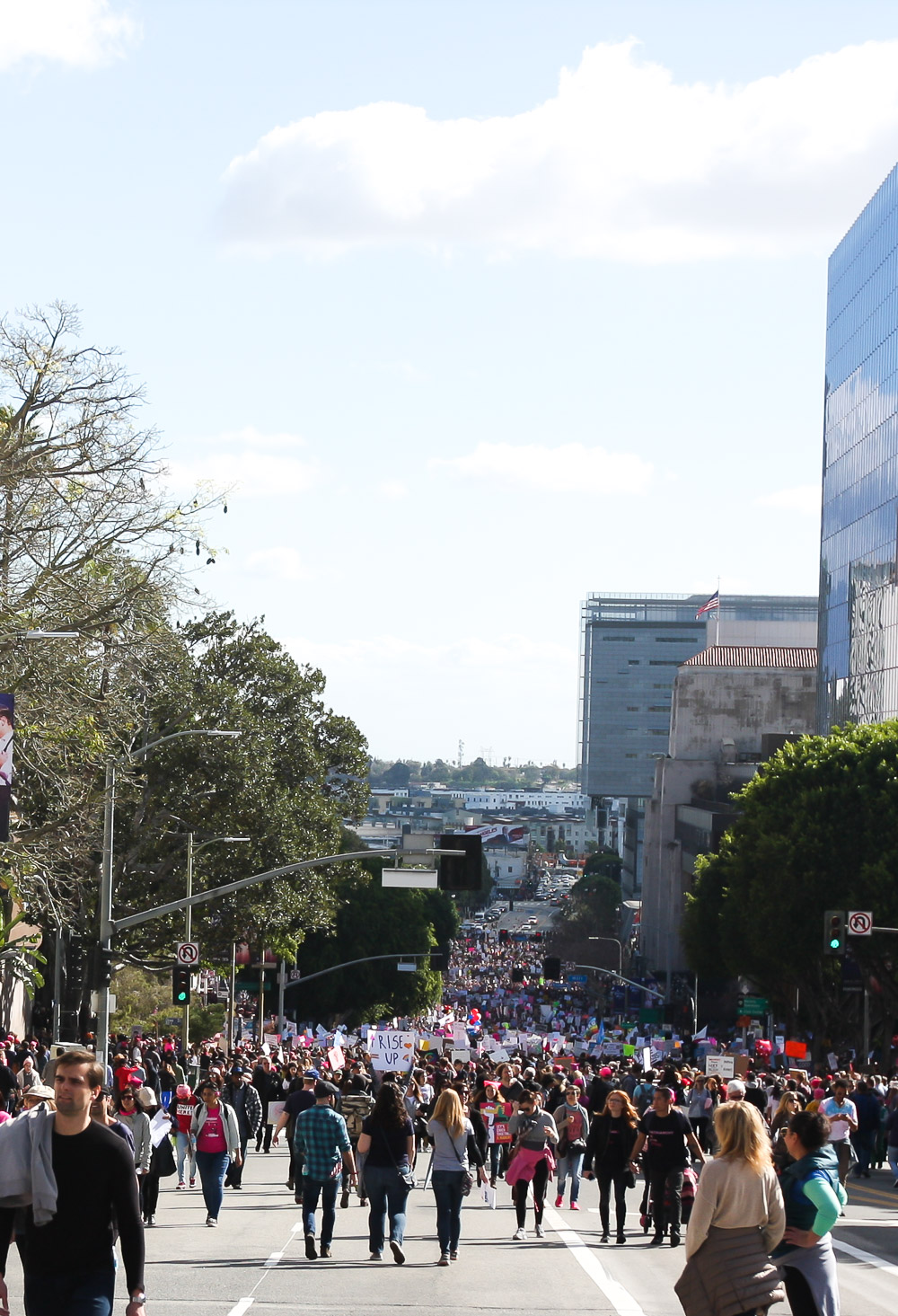 I took my kids to the Women's March in LA. My kids are 3 and 5 years old. At the march we chanted, laughed, talked to many, many people, had a hot-dog, ate ice-cream, walked some more, chanted again, and went back home. It was a sunny and beautiful morning. People were nice and supportive.
Before going I had a little trepidation. It is not easy to take two young kids to a protest where hundred of thousands of people are expected. Not sure if you have been in crowds, but they can be scary. In Chile, I have been in a lot of events with a large number of people in uncontrolled environments. Soccer games without seating numbers, music concerts standing up in the middle of the field, protests of some kind or another. This is why I know that taking children to the middle of a huge crowd can be a bad idea if you don't take precautions. What to do then? Here are some considerations: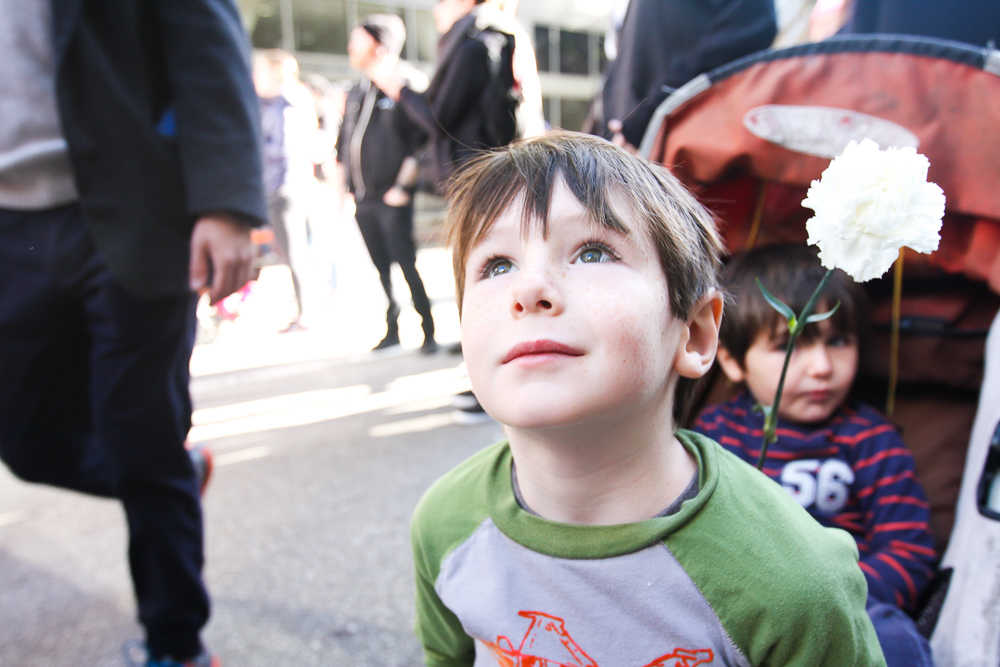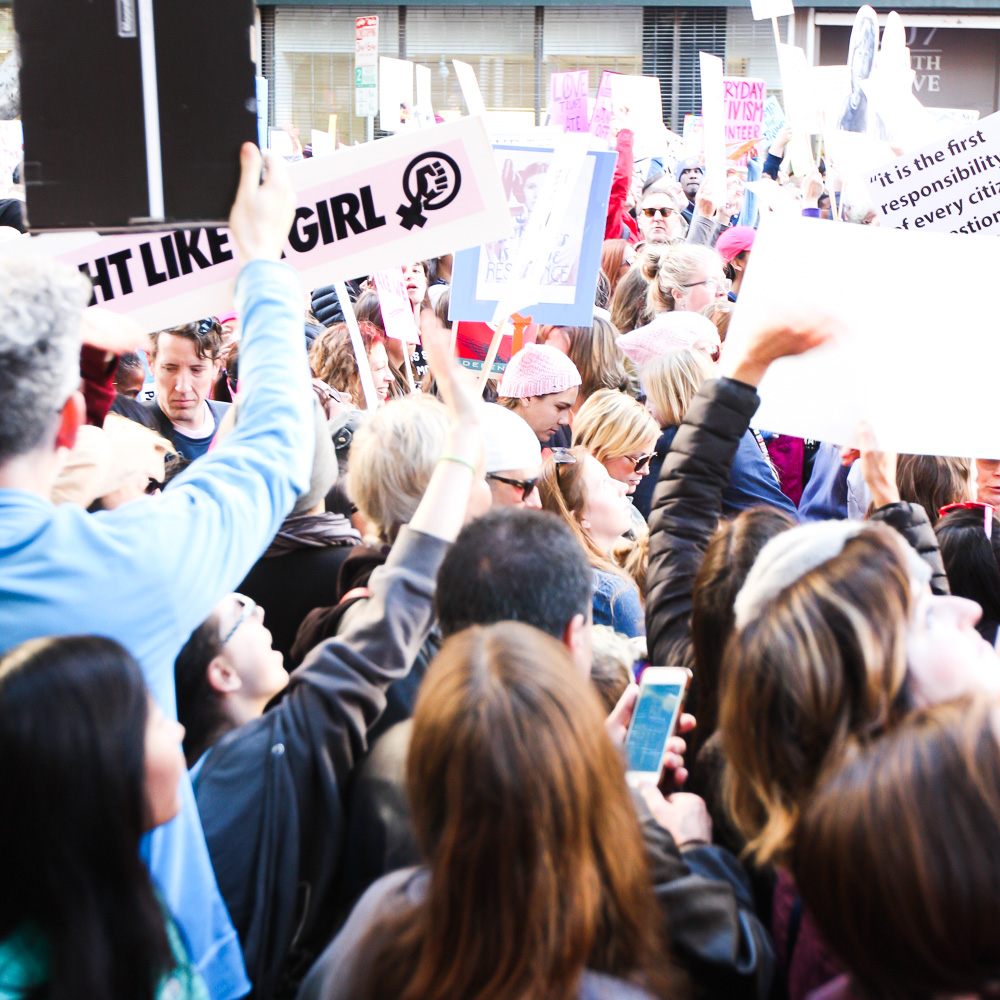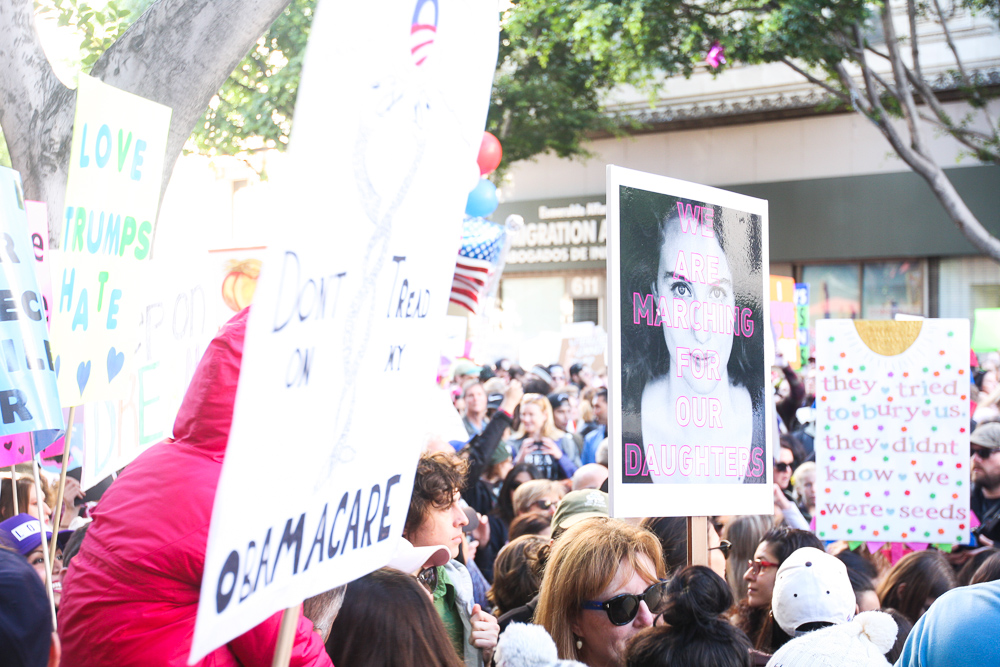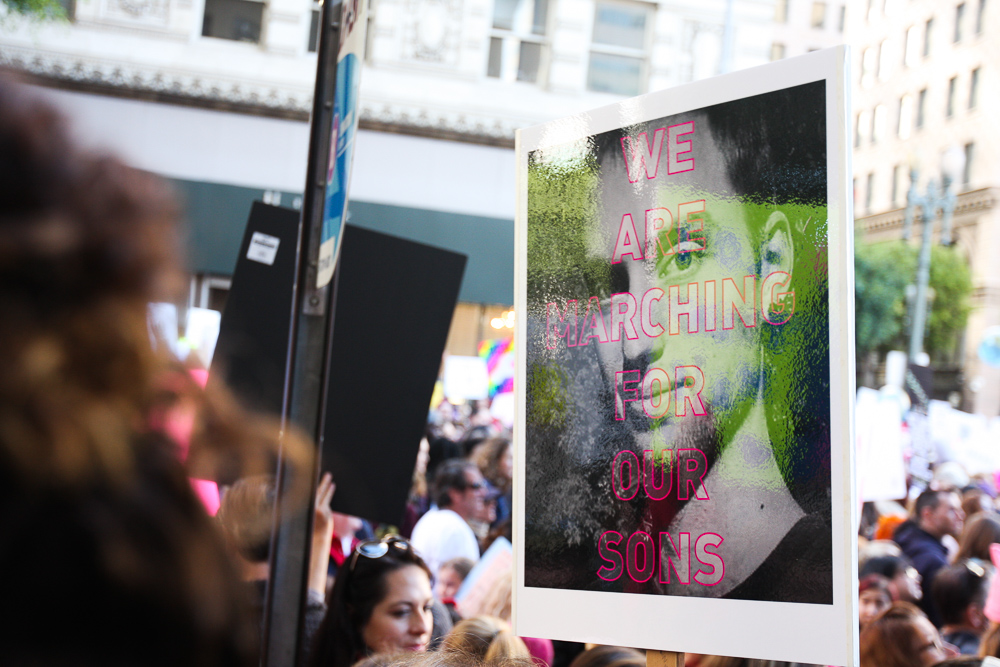 If you want to go to the event with friends, meet them before and travel together. Many of my friends went to the march. We decided to meet at a train station at a certain time so we could all go together, but trains were filled with people! There was no space. We decided to go separately in an Uber or car and meet there. Bad Idea. It was virtually impossible to find each other once we arrived to the march. First of all, walking around the crowd was difficult, so moving from point A to point B was tough. Secondly, cell phones reception stopped working! Many people lost signal and could not communicate! At some point, I gave up on meeting anybody else and just went with the flow. There were plenty of people to meet and talk to anyway.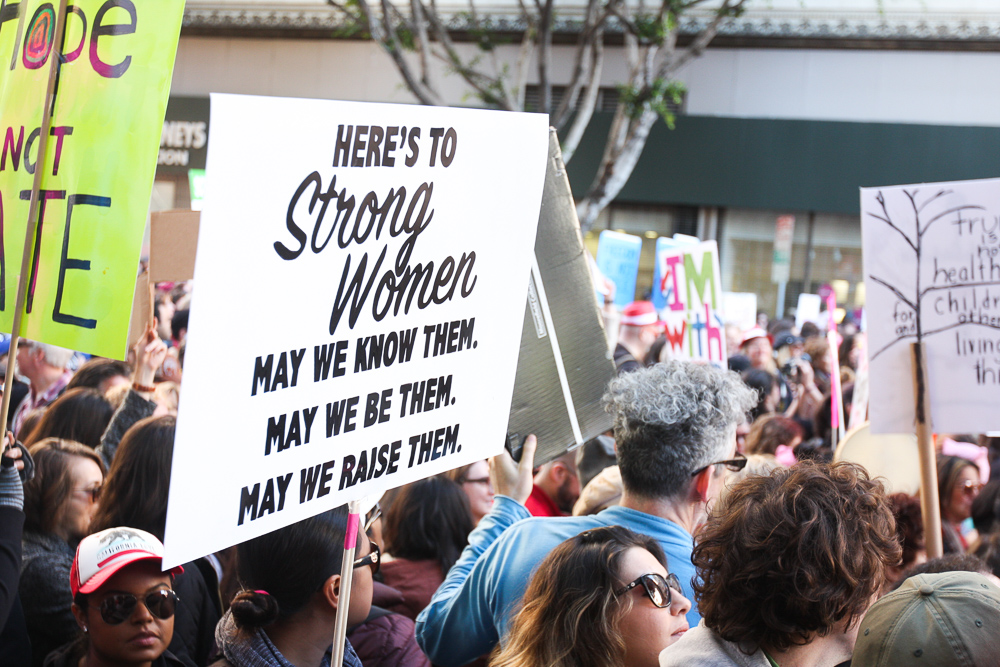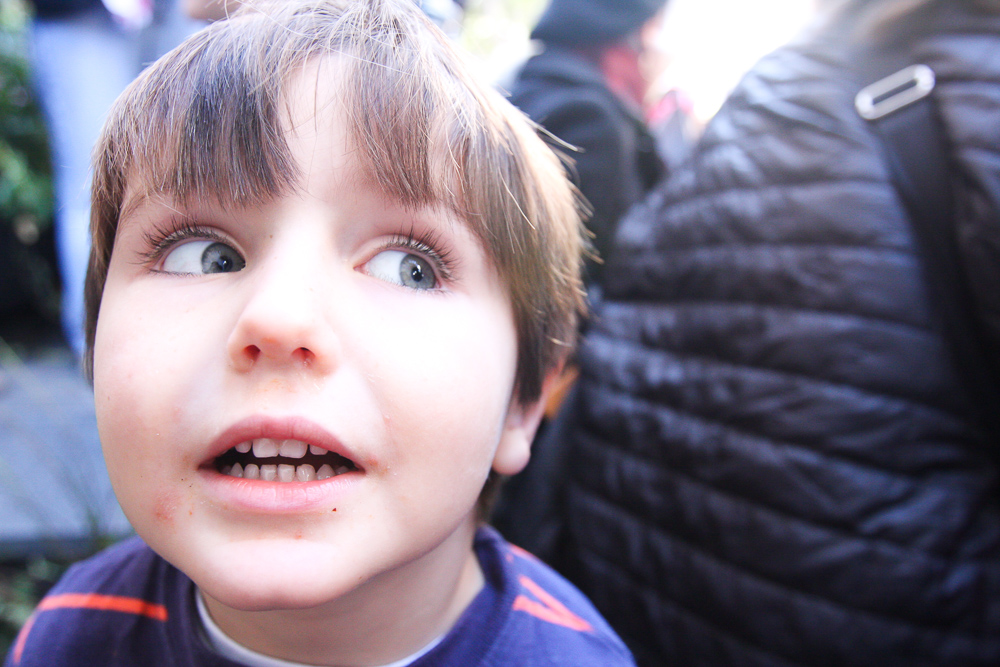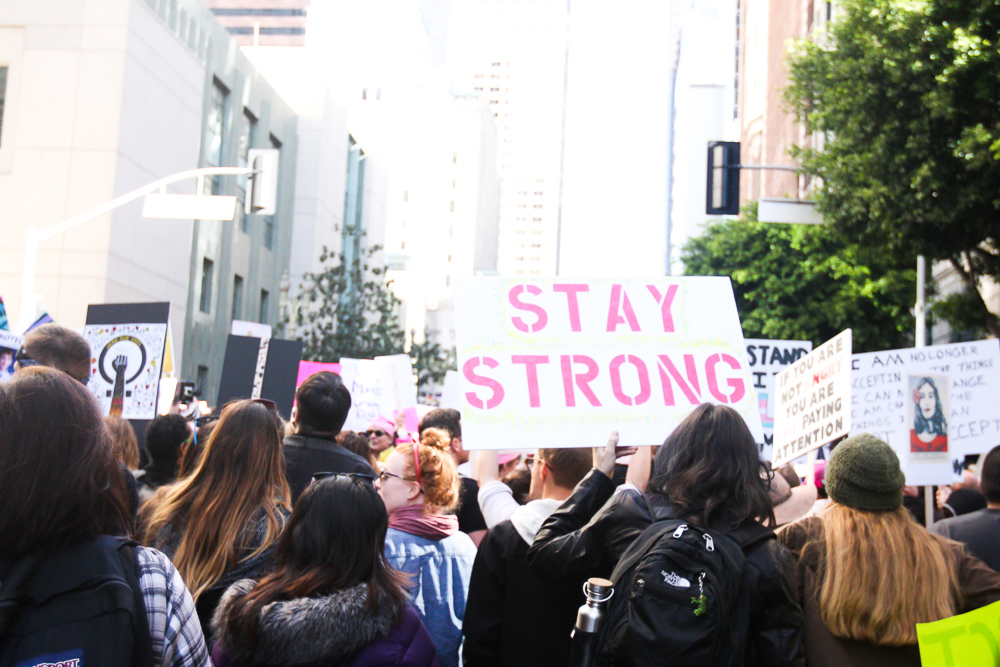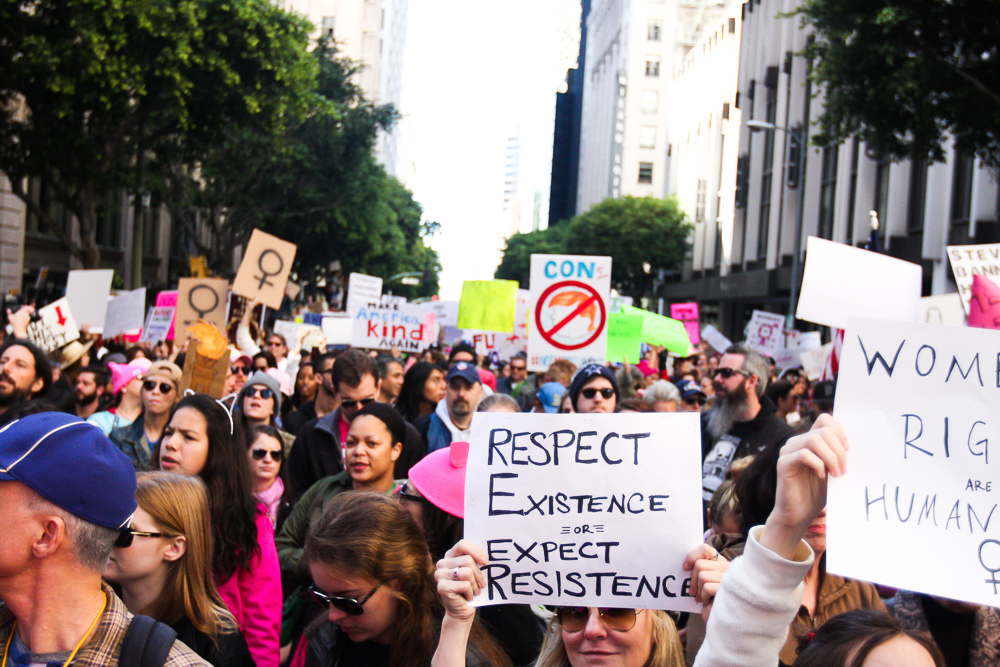 Related to the above, if you have small children, avoid public transportation. Trains and buses were packed! There was a very long wait and we all know that young children have a very difficult time waiting. It is also difficult for them to be in crowded places with little space to move. I am SO happy we decided to take our car in the end. It took us 25 minutes to get to the march and we found parking only 4 BLOCKS AWAY! It was so easy! If I was by myself, I would have rather take the train and participate in the exhilarating energy that big crowds produce, but with little ones on toe that was not an option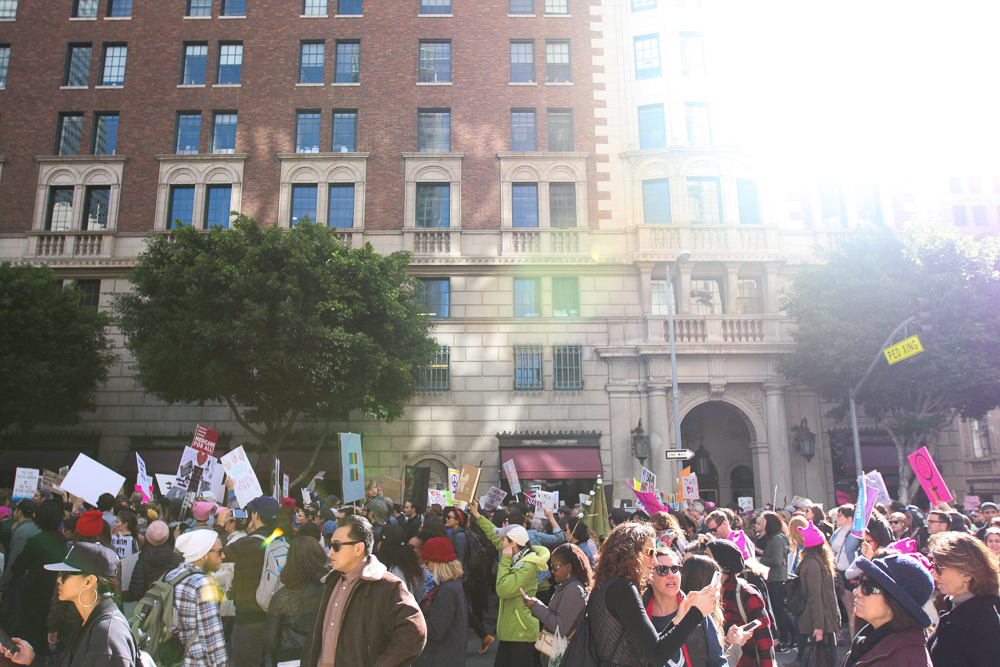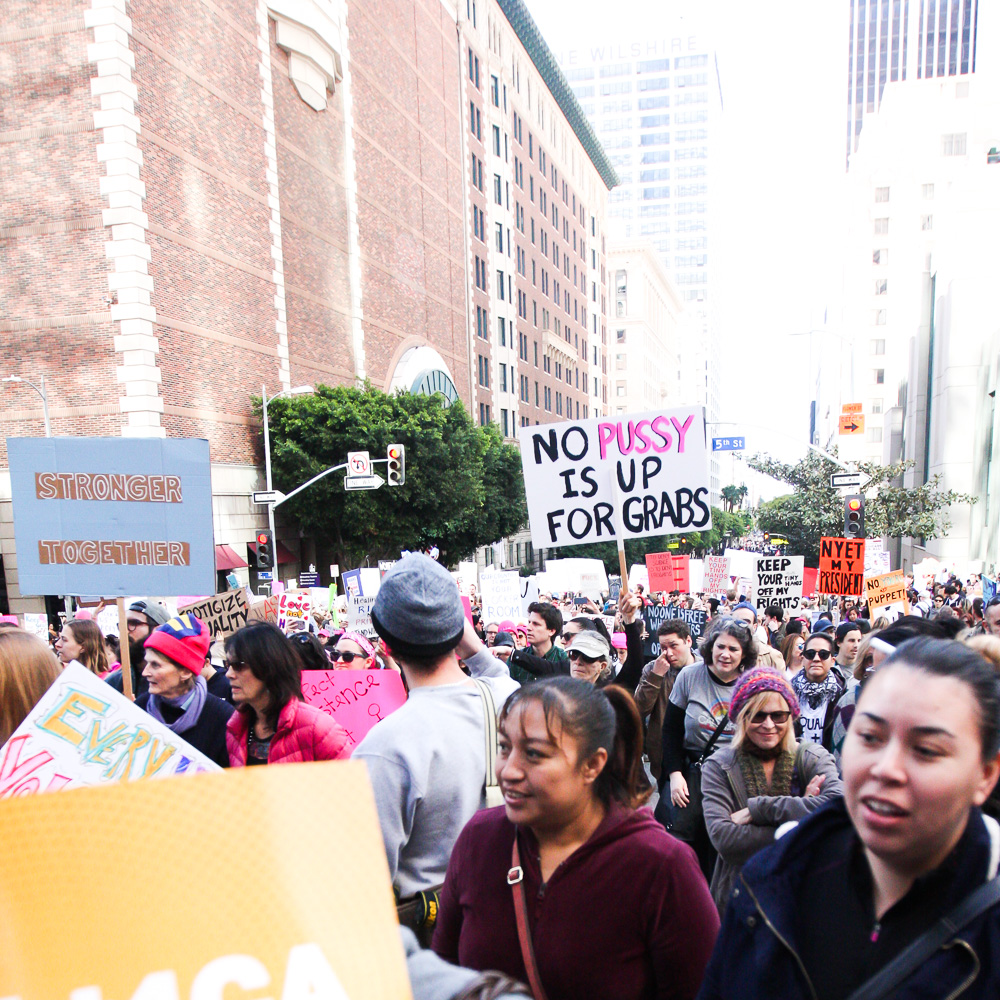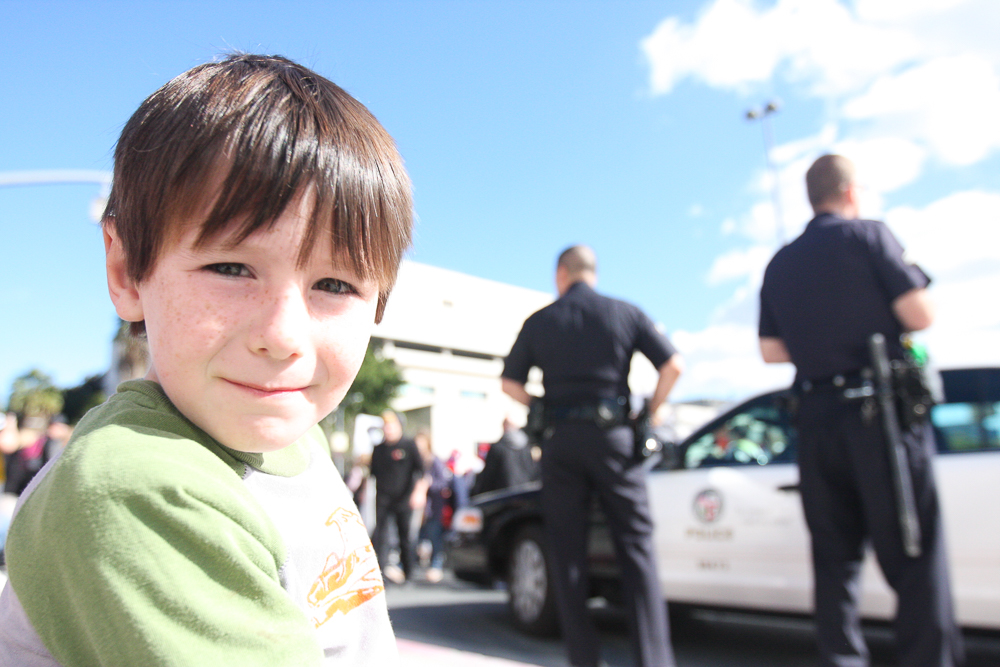 Stay on the outskirts of the crowd. When you see yourself surrounded by too many people, retreat. You don't want to find yourself in the middle of a crowd without being able to move forward or backwards. Being "incarcerated" by people would freak my children and I out. Make sure you are able to move around at any moment and stay out of the middle!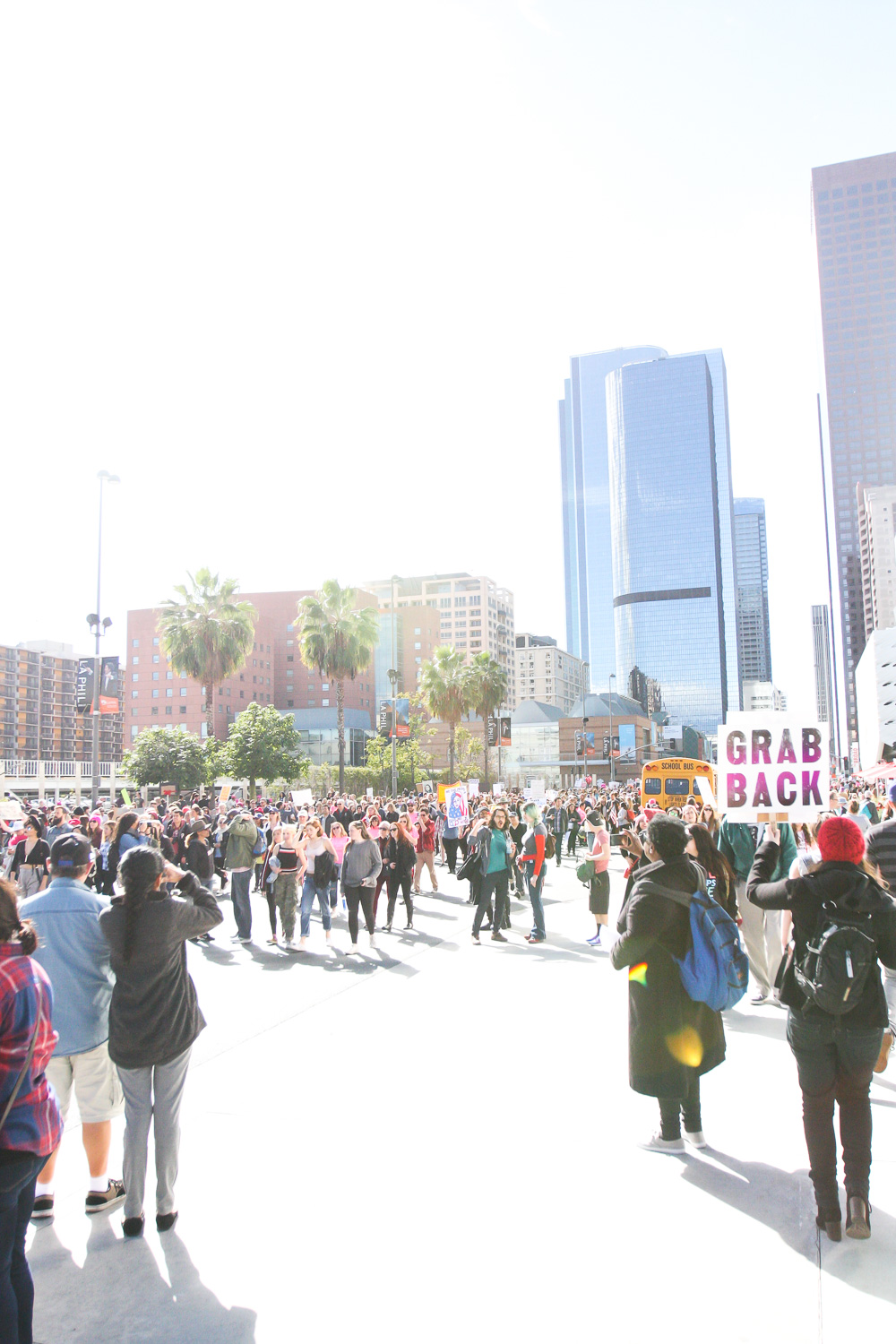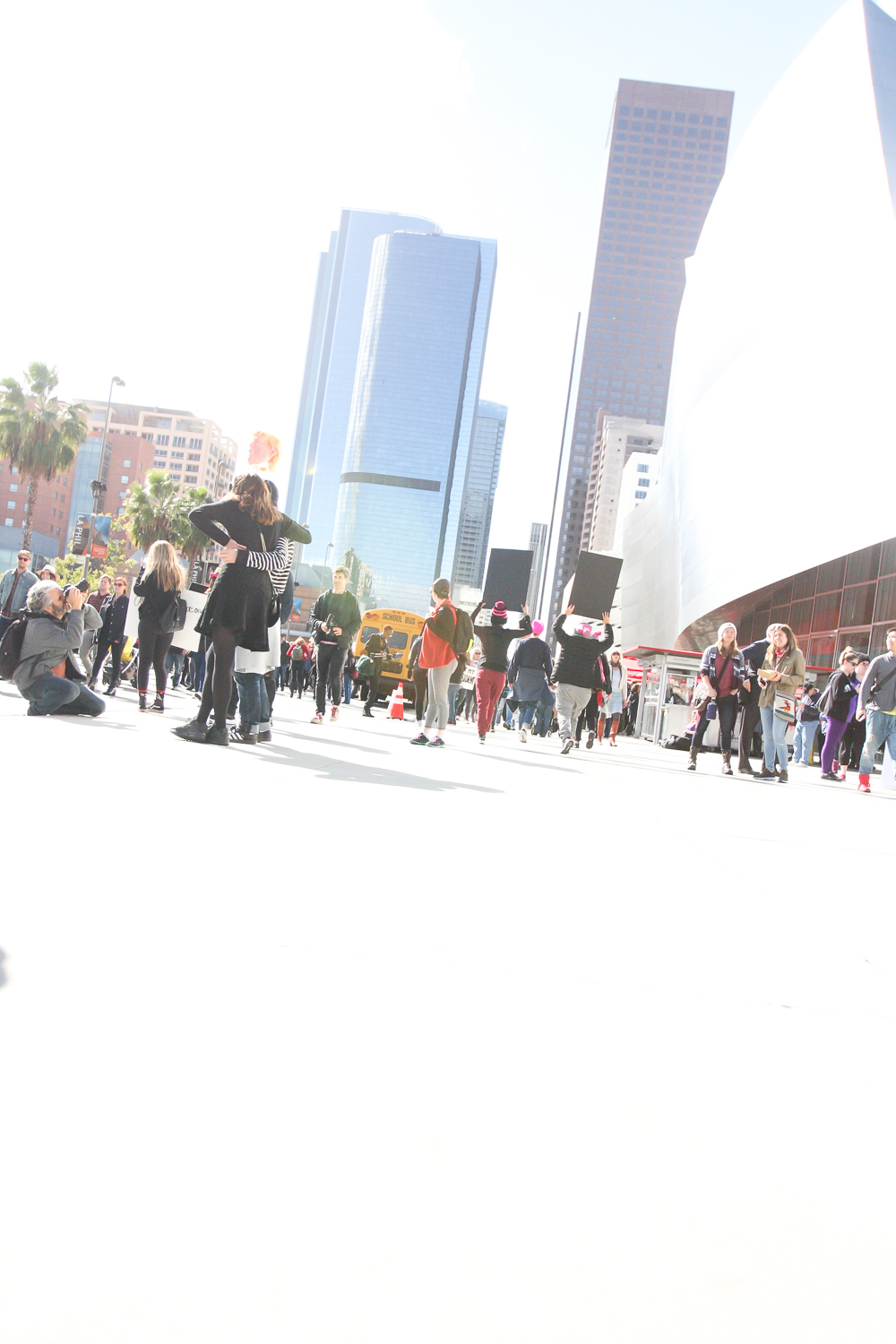 Take a stroller. As long as you don't get stuck in the middle of a crowd, a stroller is the way to go. We were walking around for more than 4 hours on Saturday. There is no way my lazy children would have walked for that amount of time without asking to be carried, plus, it helps keeping them contained so they don't run away with the excitement.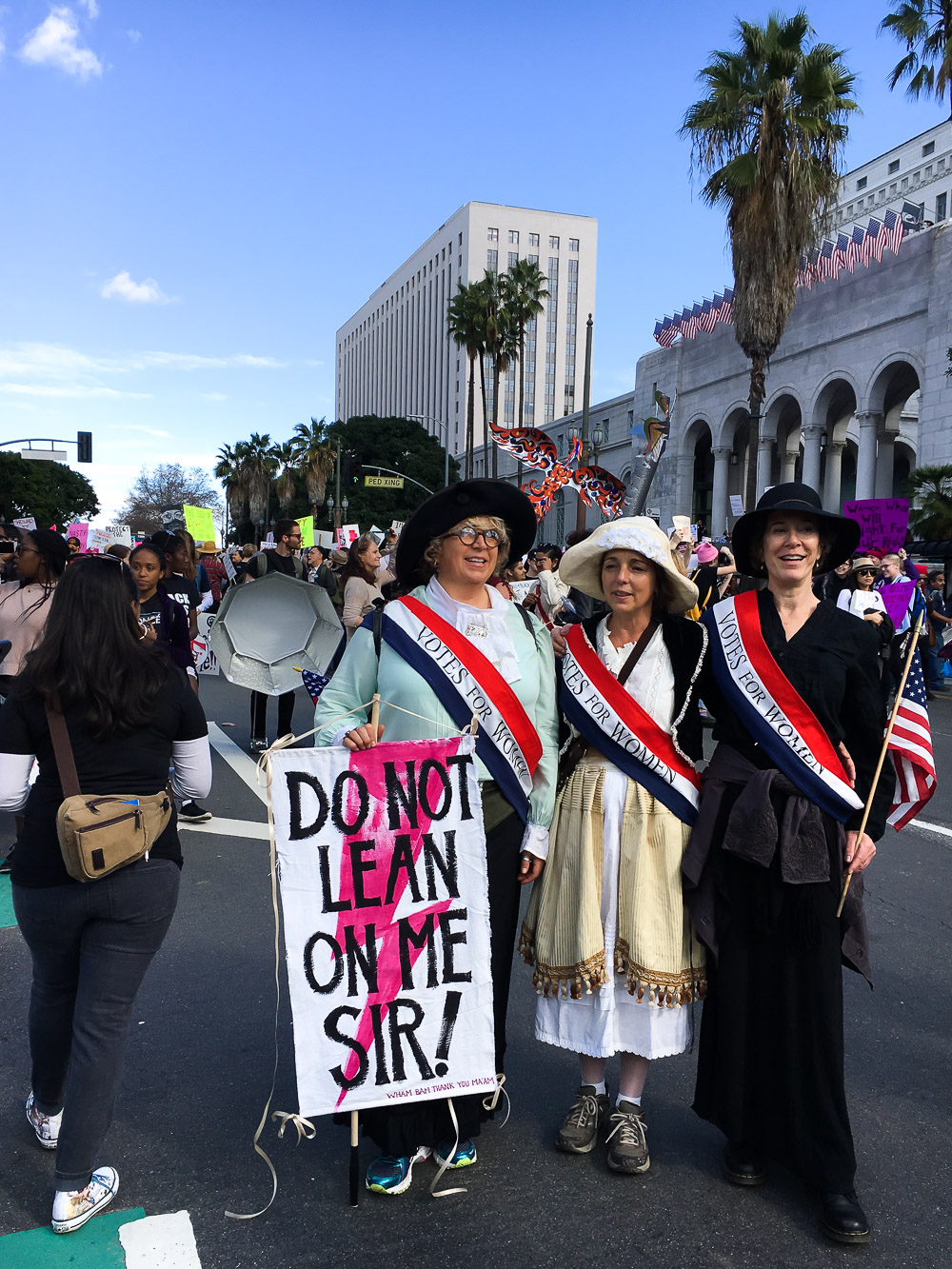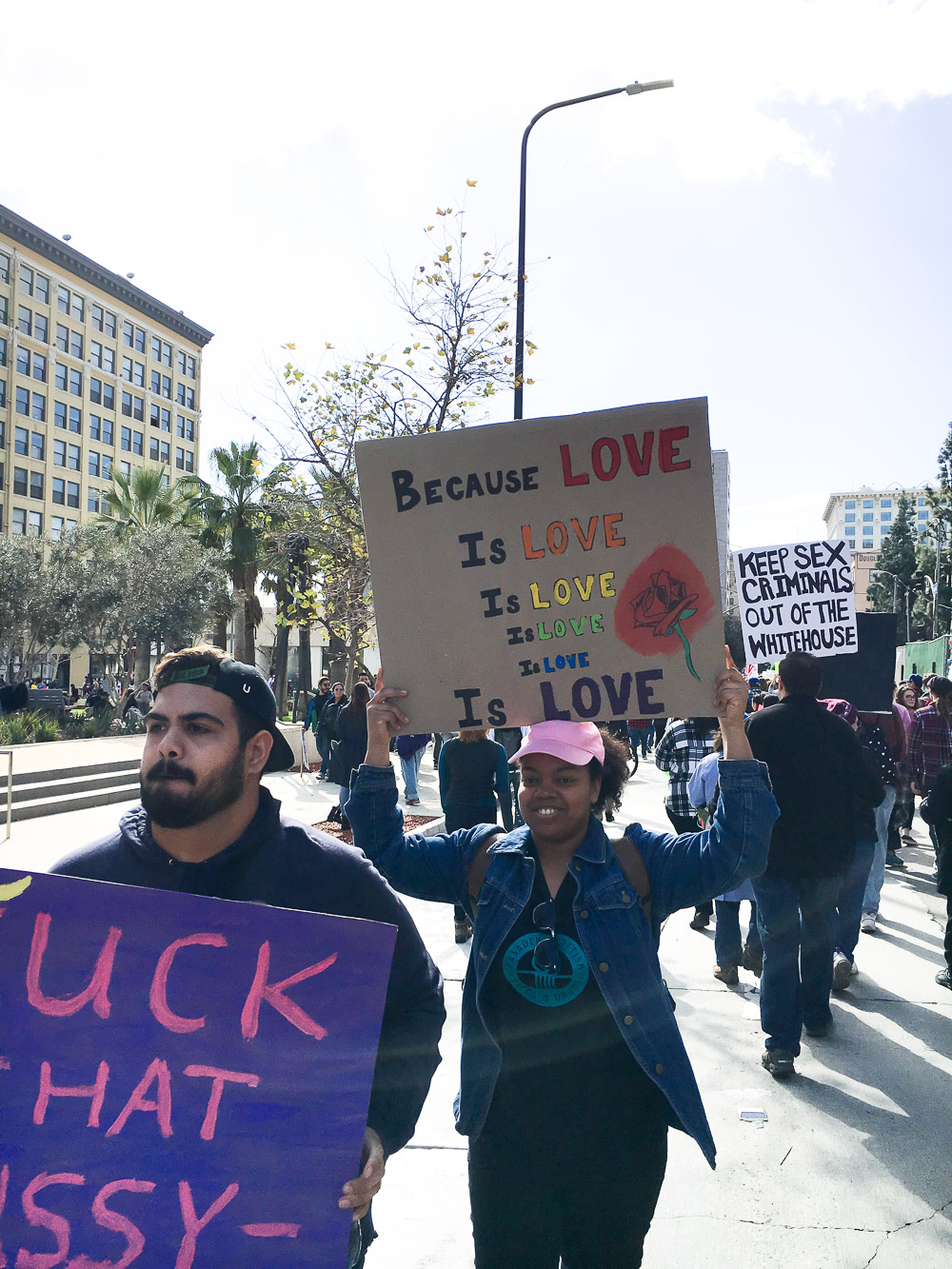 Write your phone number and name somewhere on their forearms. If they get lost, which it didn't happen to us (thank goodness), whoever finds them will need to be able to call you. Write your cellphone on their forearms with a sharpie and the problem is solved. Although some people didn't have cell reception all the time, some were still able to make calls.
Bring snacks because obviously!!! That is THE way of keeping children quiet and happy for a minute. Every mom knows that. Actually, I shouldn't even write this tip on this post, but having more things to say makes me look smarter and knowledgeable so why not share the obvious sometimes? (wink emoji)

Women are amazing! Remember 70% of the attendants in this March were mothers or mothers-to-be. Women are cool people! I always feel they have my back! So many of them came to talk to the kids and helped taking care of them. It was sweet to see. I didn't feel judged but supported. There were SO many kids from all ages. It was beautiful.
As a mother, it is important for me to have my kids participate in peaceful civic engagement, so I am very happy we went to the march. The kids liked it too. They understood some of the issues, albeit not a lot, but they understood the gravity of the moment and the beauty of being part of something bigger than yourself.
Thanks for reading.
https://jestcafe.com/wp-content/uploads/2017/01/womens-march-la-14.jpg
1500
1000
Mila
https://jestcafe.com/wp-content/uploads/2017/08/Jest-Cafe-about-design.jpg
Mila
2017-01-27 05:30:45
2017-07-15 16:51:31
Things To Consider Before Taking Your Kids To A Feminist March With 750,000 People