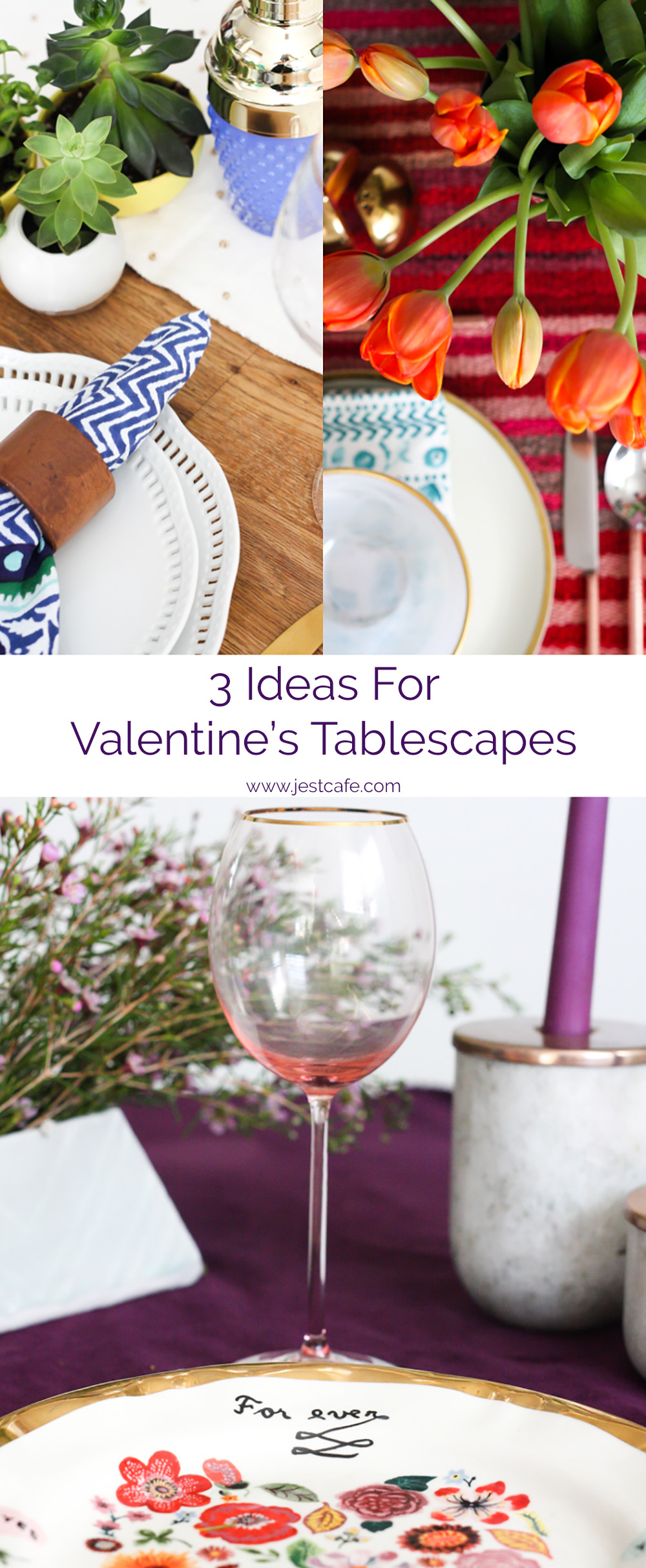 Writing about Valentine's tablescapes is not easy for me to do right now, but I will try.  I have been very stressed lately, so I will use this opportunity to disconnect and talk about Valentine's Day, because love is the answer.
So, I wanted to come up with three table settings to inspire your Valentine's dinner. My favorite thing about entertaining is finding creative ways of decorating the table. See here, here, and here. I enjoy doing that a lot more than cooking, as you can see. Here are some ideas for your romantic dinner – homemade or takeout-.
Let's get started
Whimsical Tablescape
In my dictionary purple is whimsical, wouldn't you agree? Here are 4 tips to get the Whimsical Tablescape look.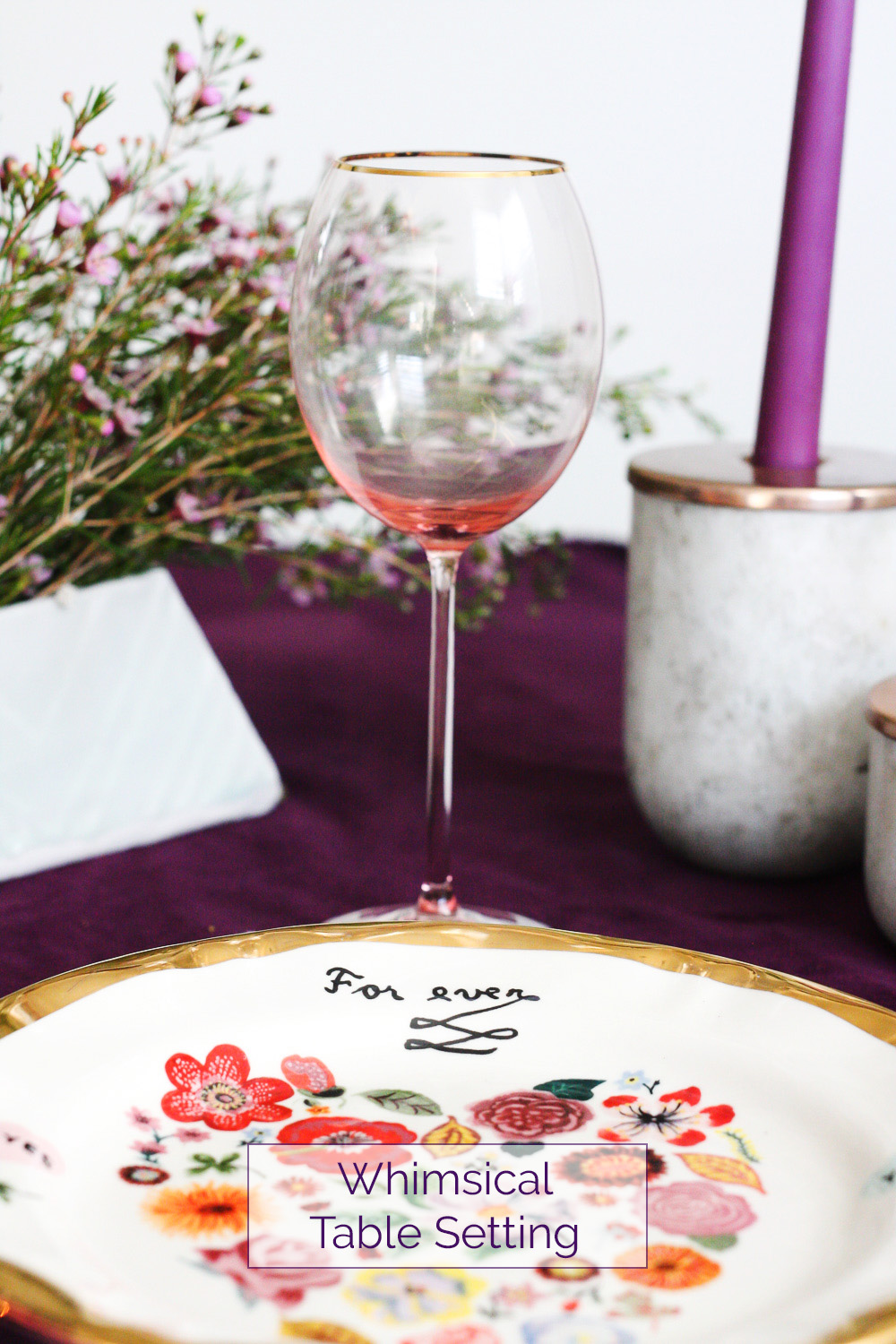 1) Get a colorful tablecloth – velvet preferably. I bought this dark purple velvet at a fabric store and then used it as tablecloth. It turned out pretty cute, fancy, and luxurious.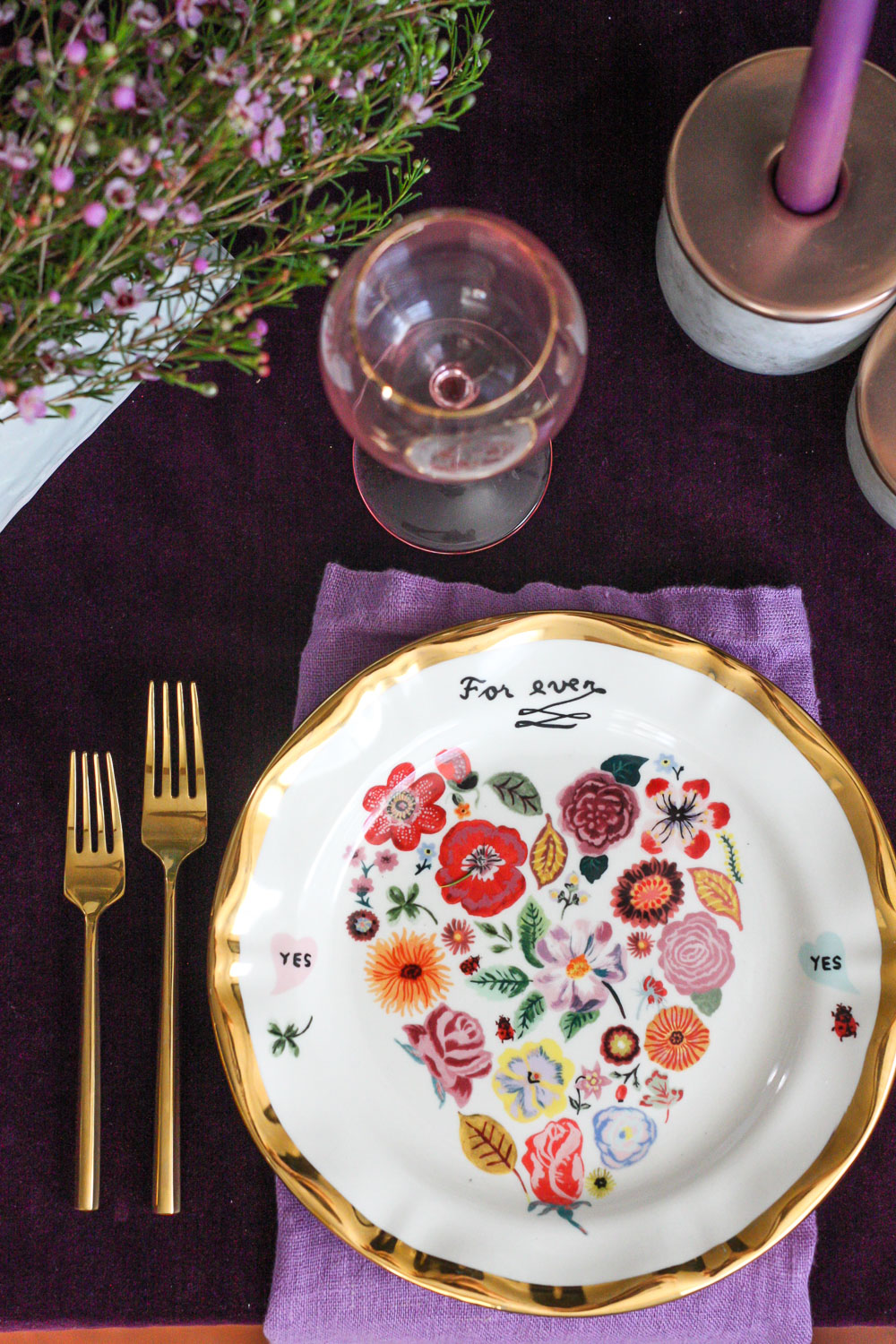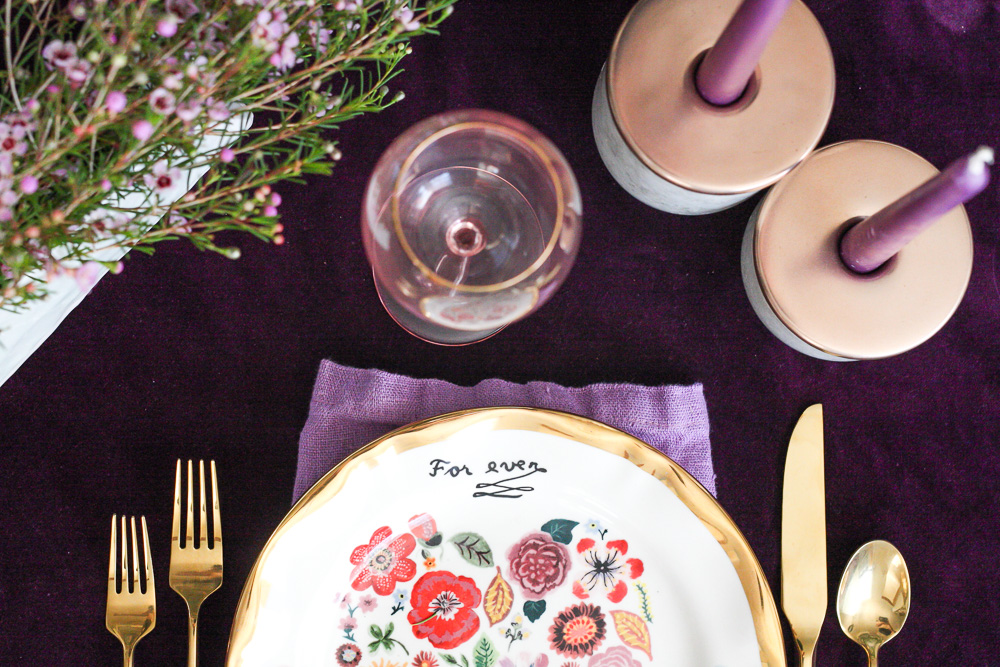 2) Get colorful dish plates. Good news is that Valentine's dinner is usually for two people only (maybe?) so you can go a little fancy with your dish selection.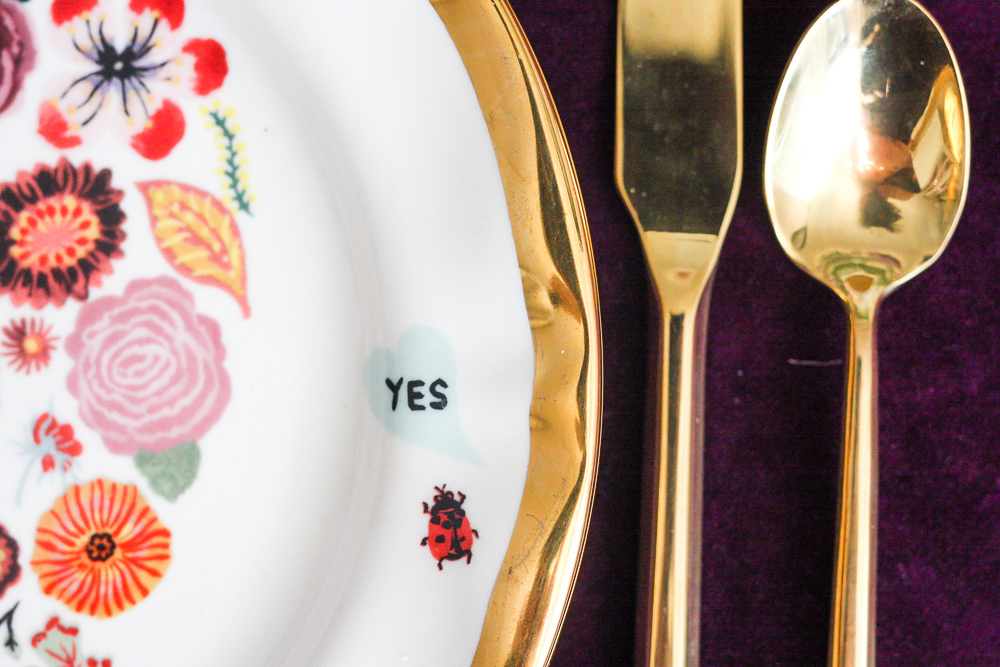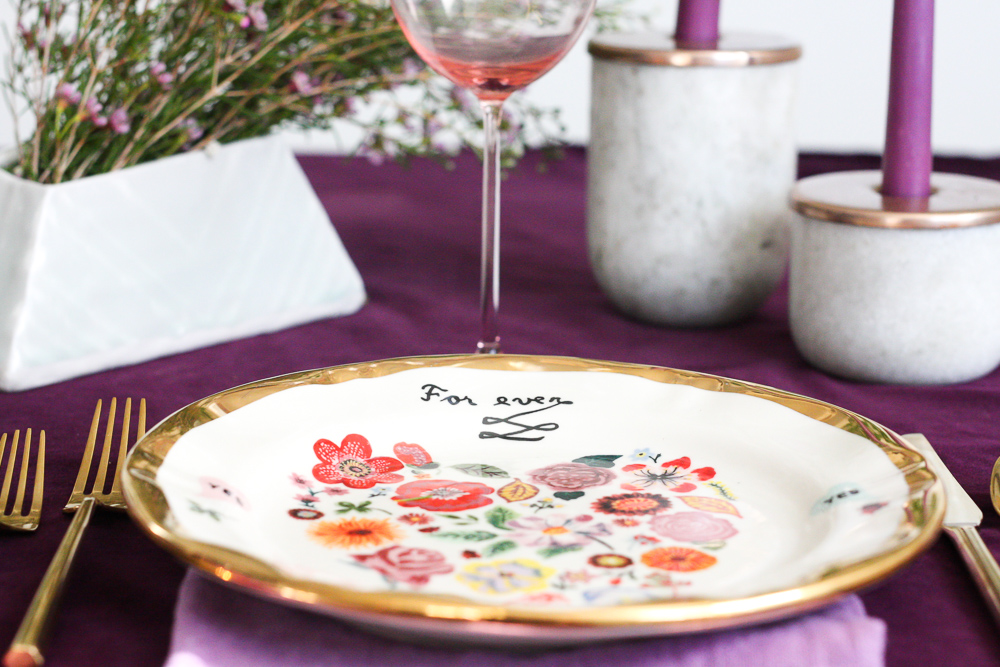 3) Get candles. Candles turn a normal dinner into a romantic one in seconds. Buy some colorful candles that match the rest of your table setting.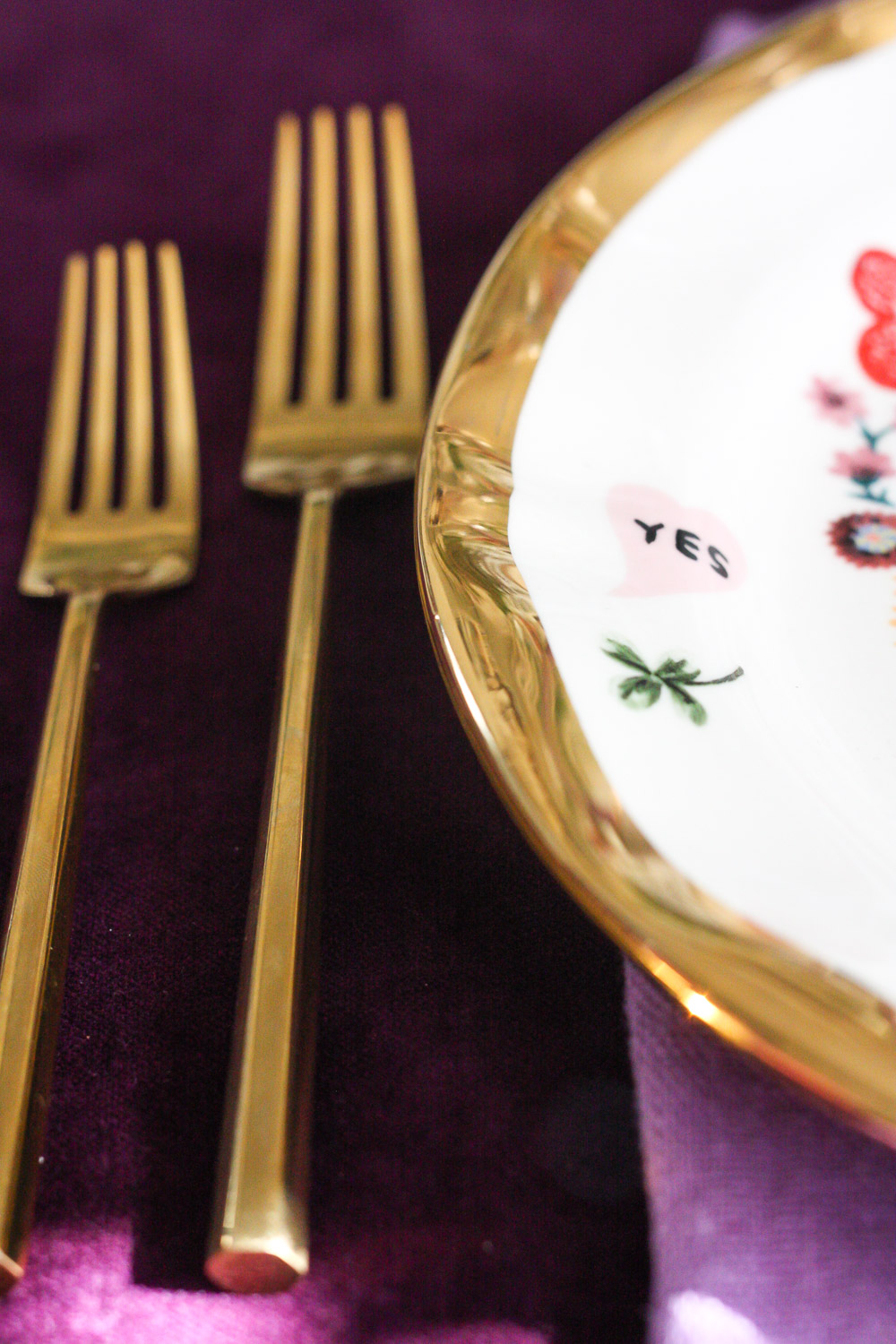 4) Colorful wine glasses. These pink wine glasses with the gold rim are so cute, aren't they? I like how they look with the purple around them. We can NEVER have enough pink and purple in our lives!!!!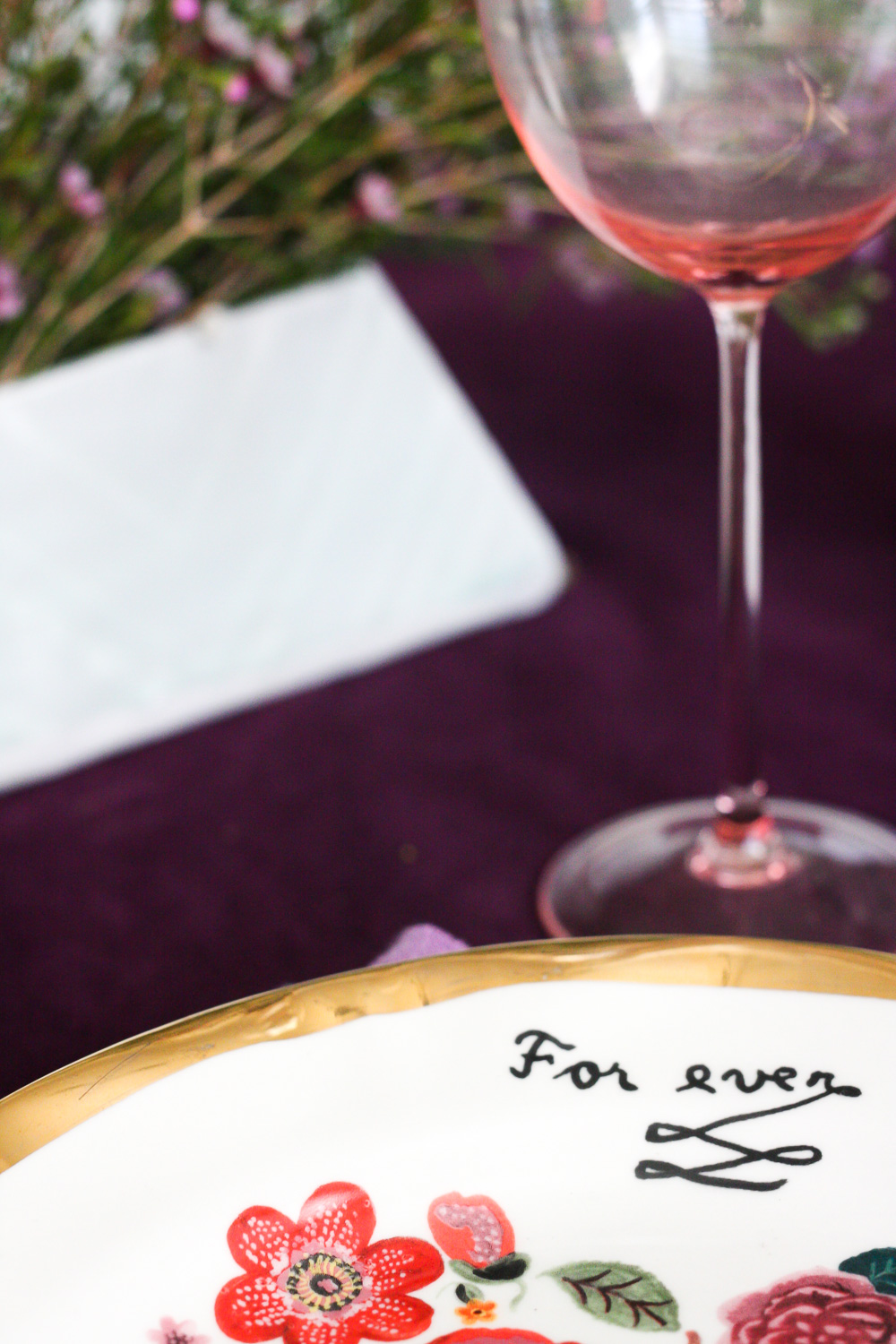 Boho Tablescape
I think this one is my favorite table setting because it is the most creative and eclectic. Here are four tips to get the look: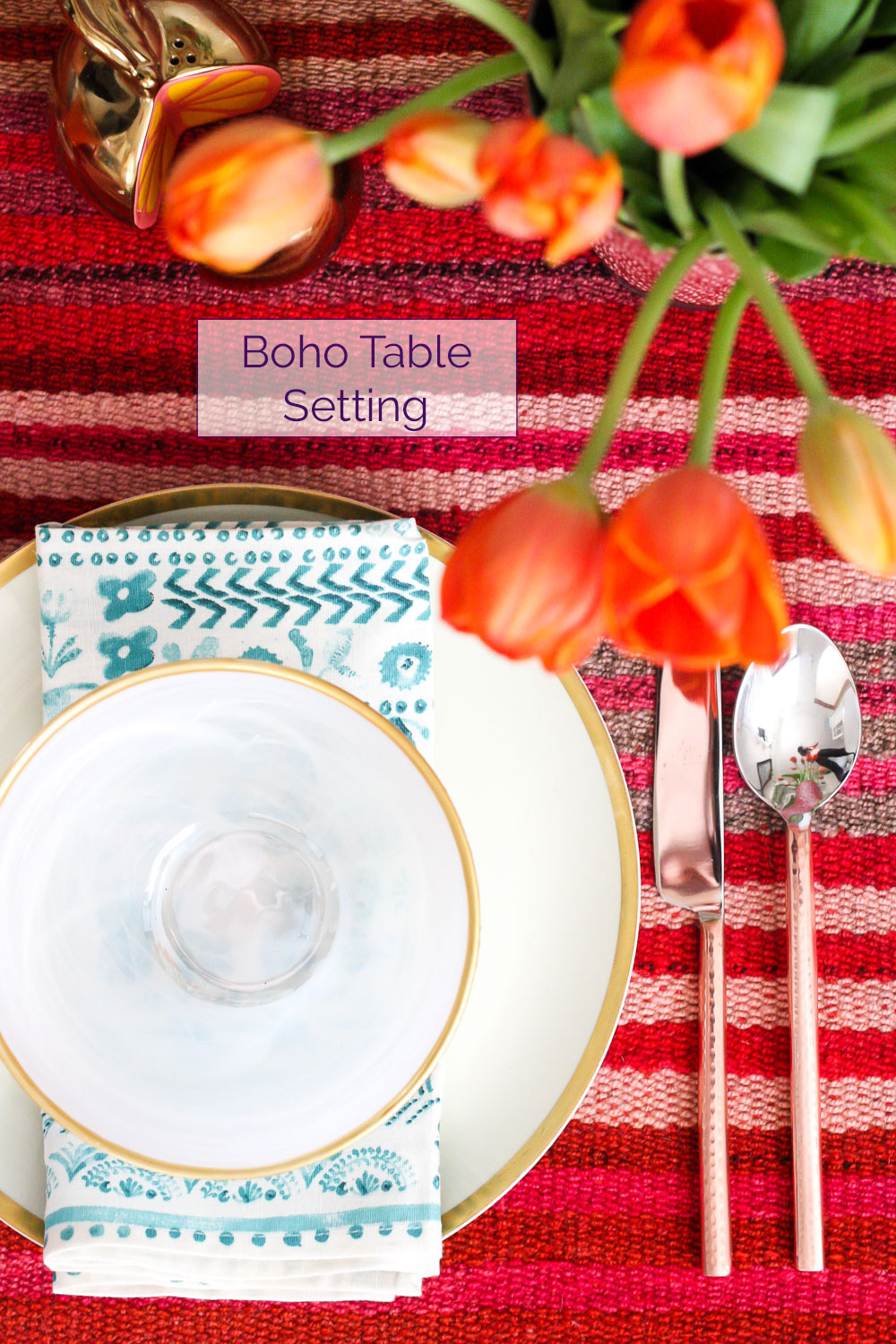 1) Use textiles as tablecloth. There is no end to all the textiles we can use for the table! This is a handmade textile I bought in Chile.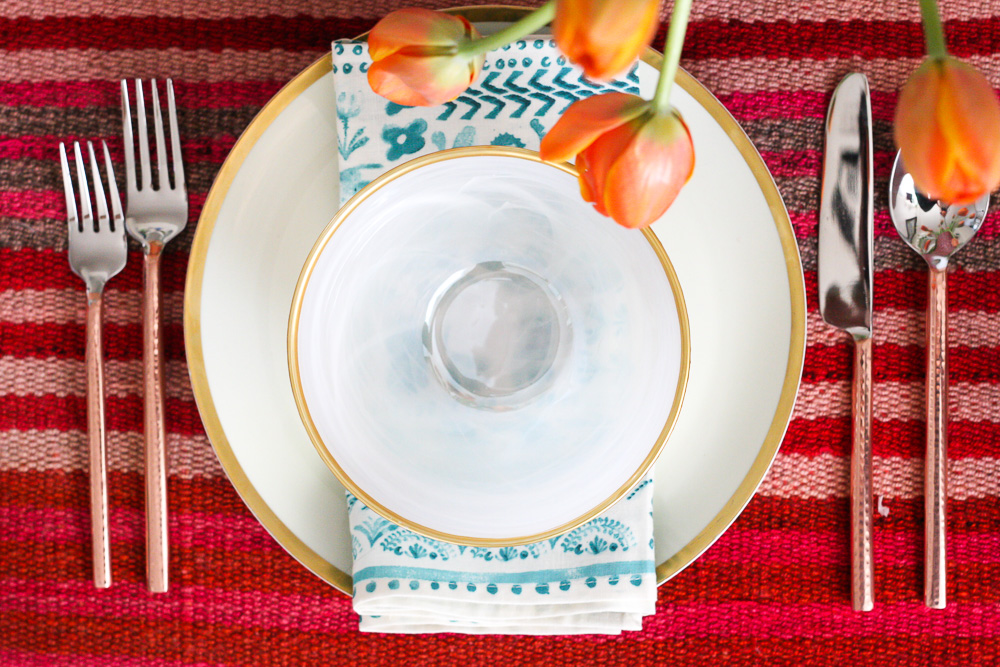 2) Mix metallics. This copper flatware looks great next to the gold rim bowl and plate. The plate was a thrift store find that I also used here.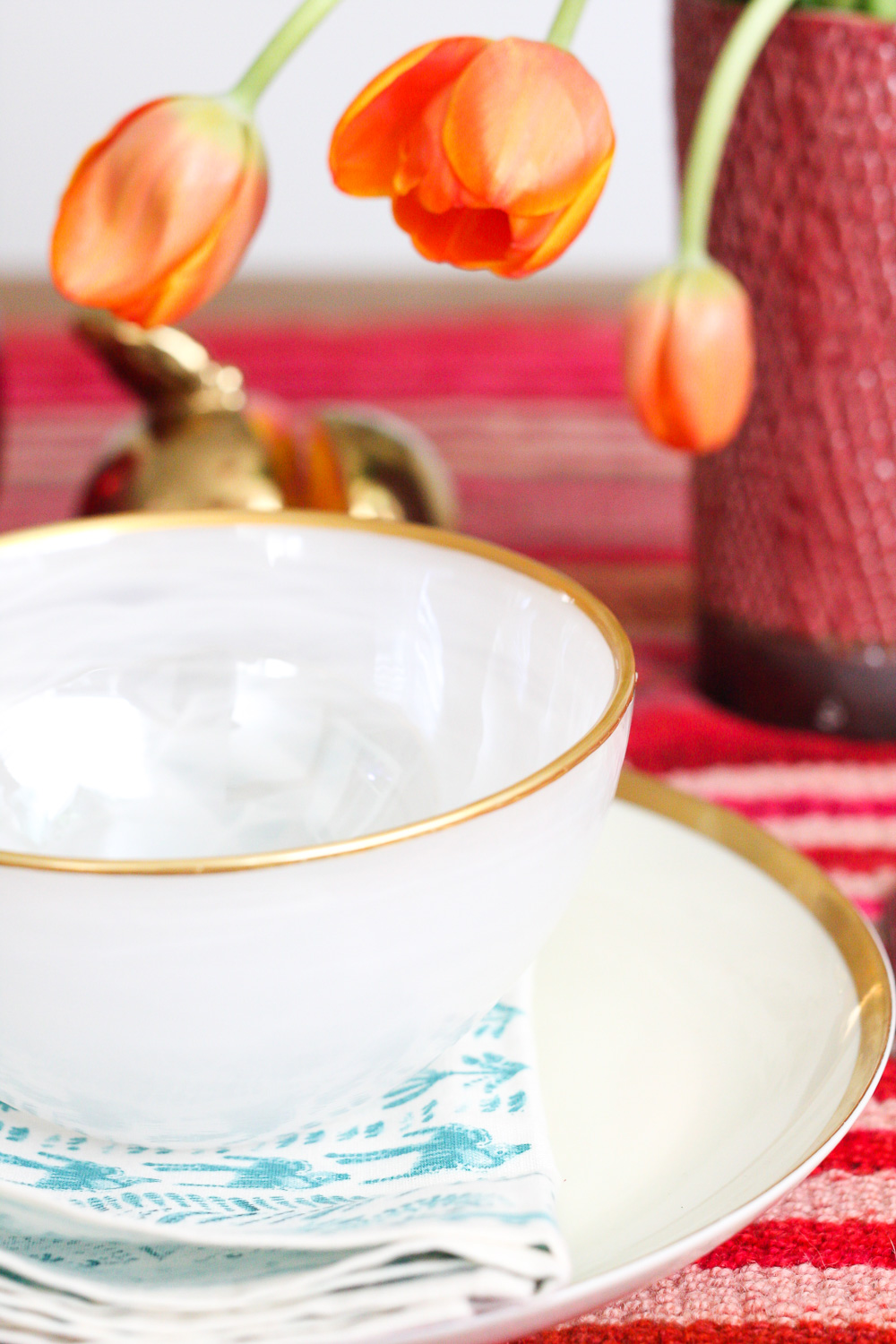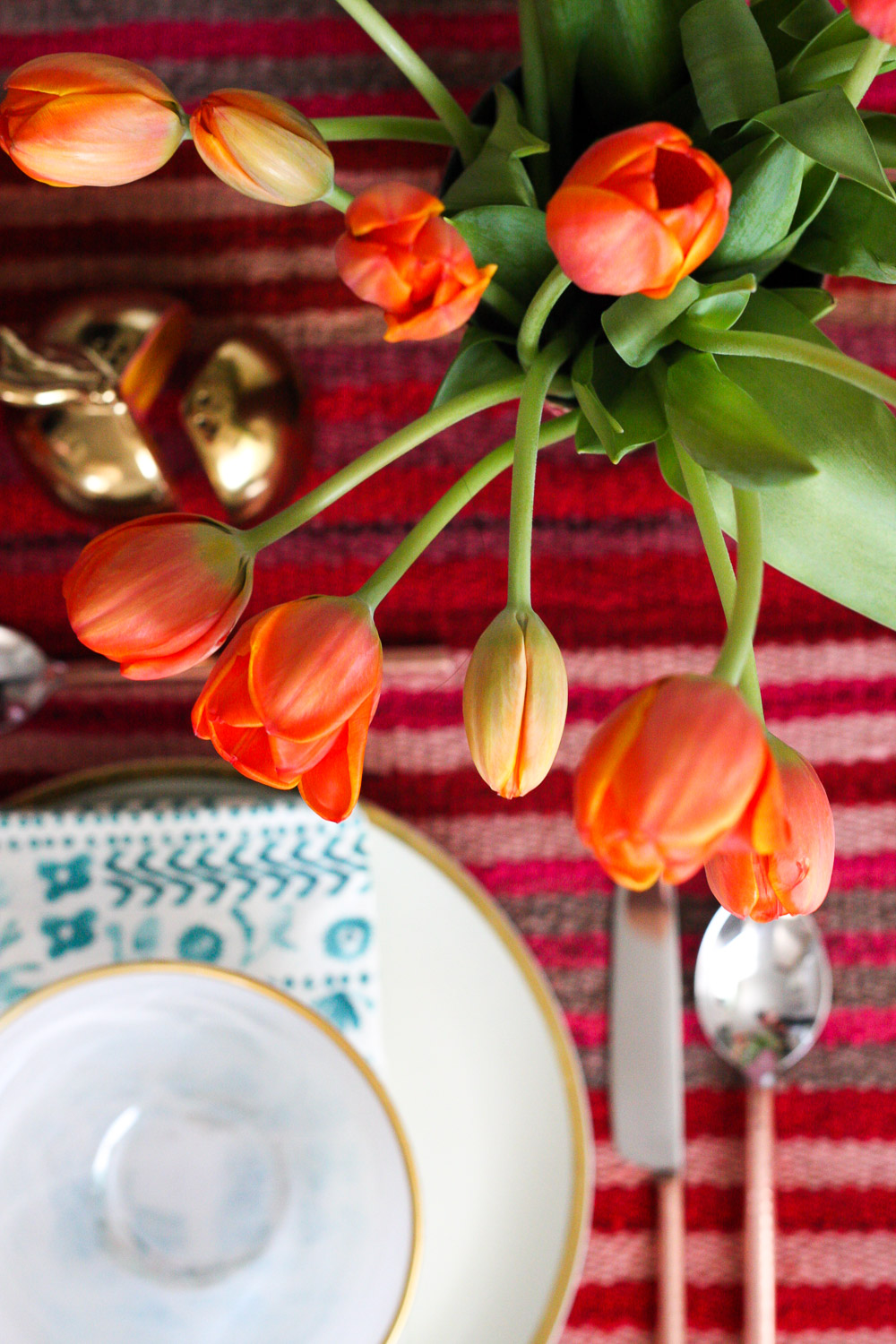 3) Choose a surprising napkin color. These teal napkins are a nice contrast to the red colors of the tablecloth and flowers.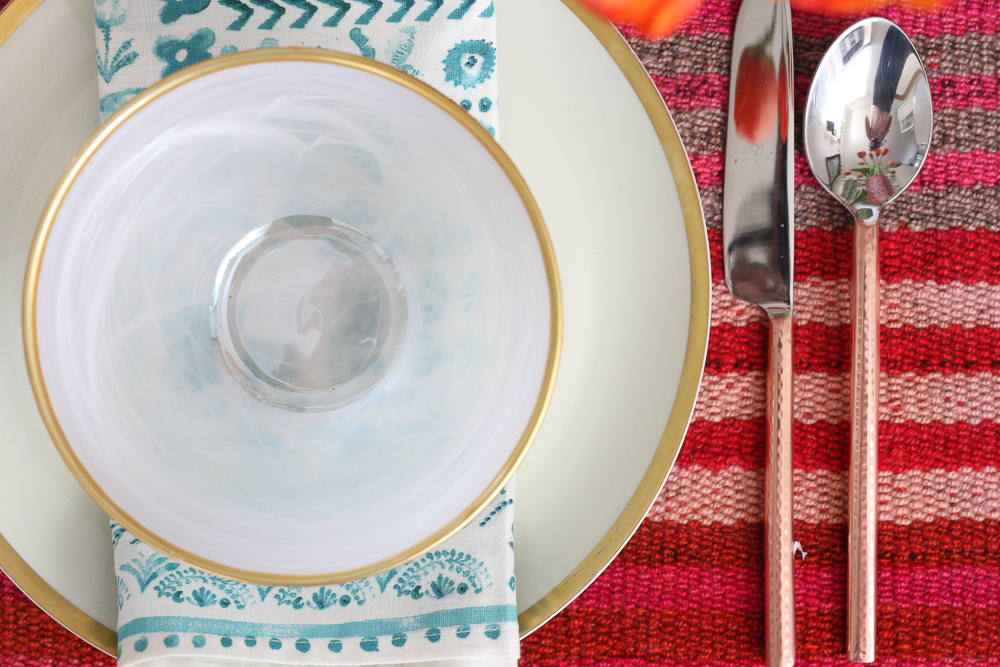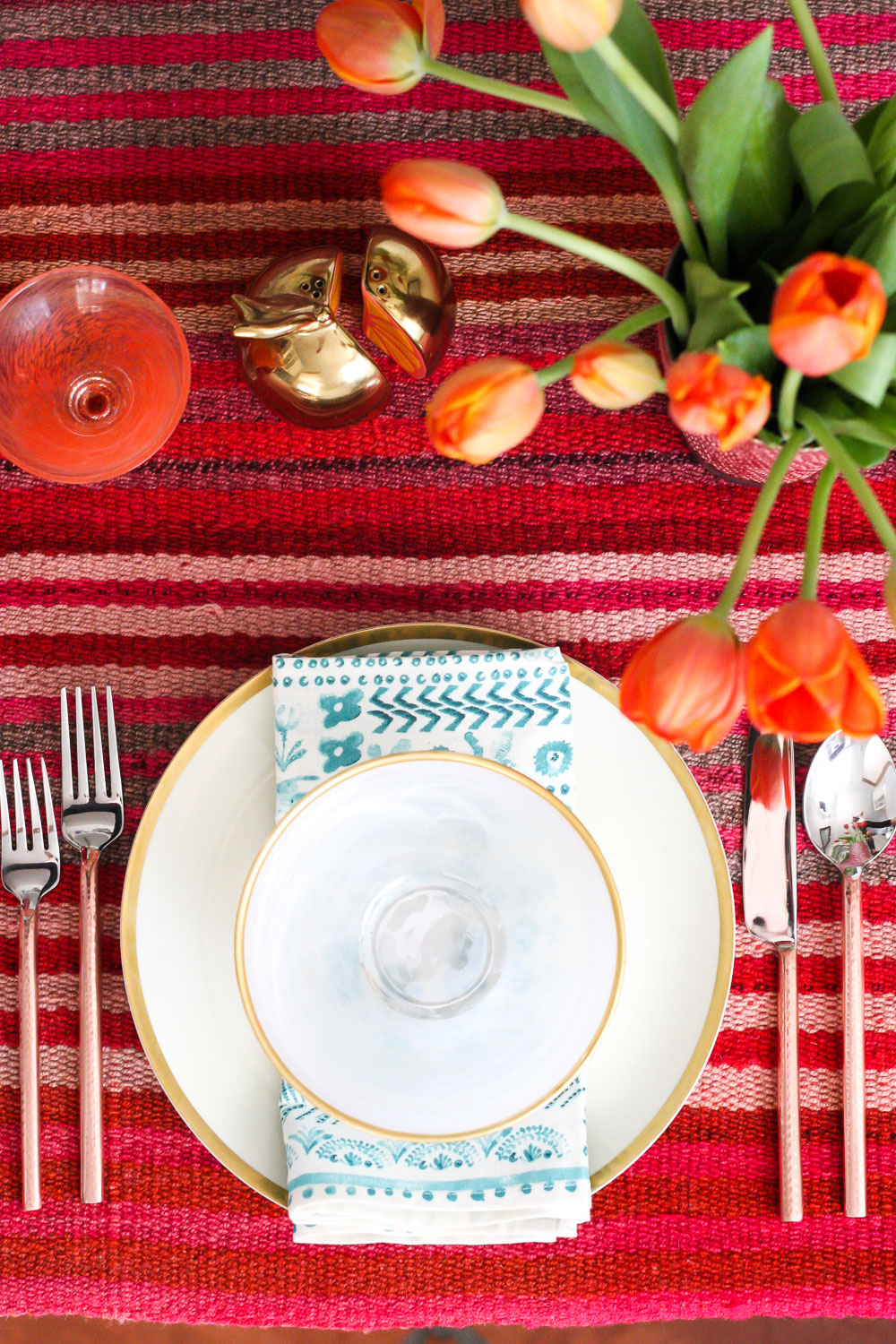 4) Pay attention to the flowers. There is no need to spend a lot of money in flowers. Tulips are in season right now. The good thing about tulips is that they command attention and they come in a lot of different colors. I like how, in this table setting, they complement the red color but also add touches of yellow.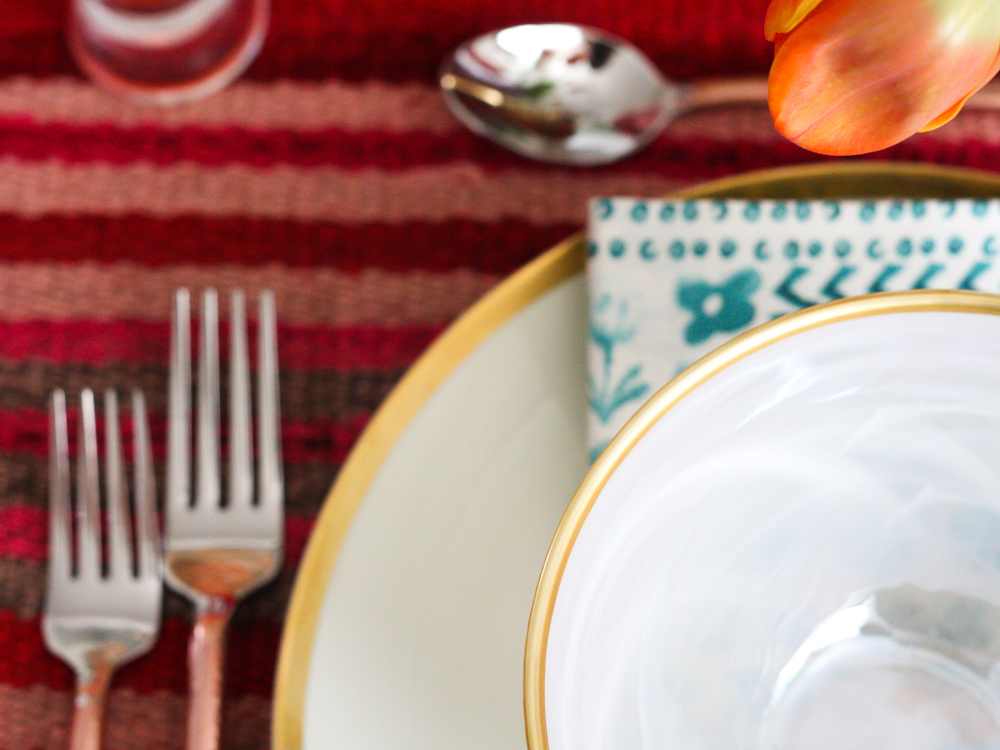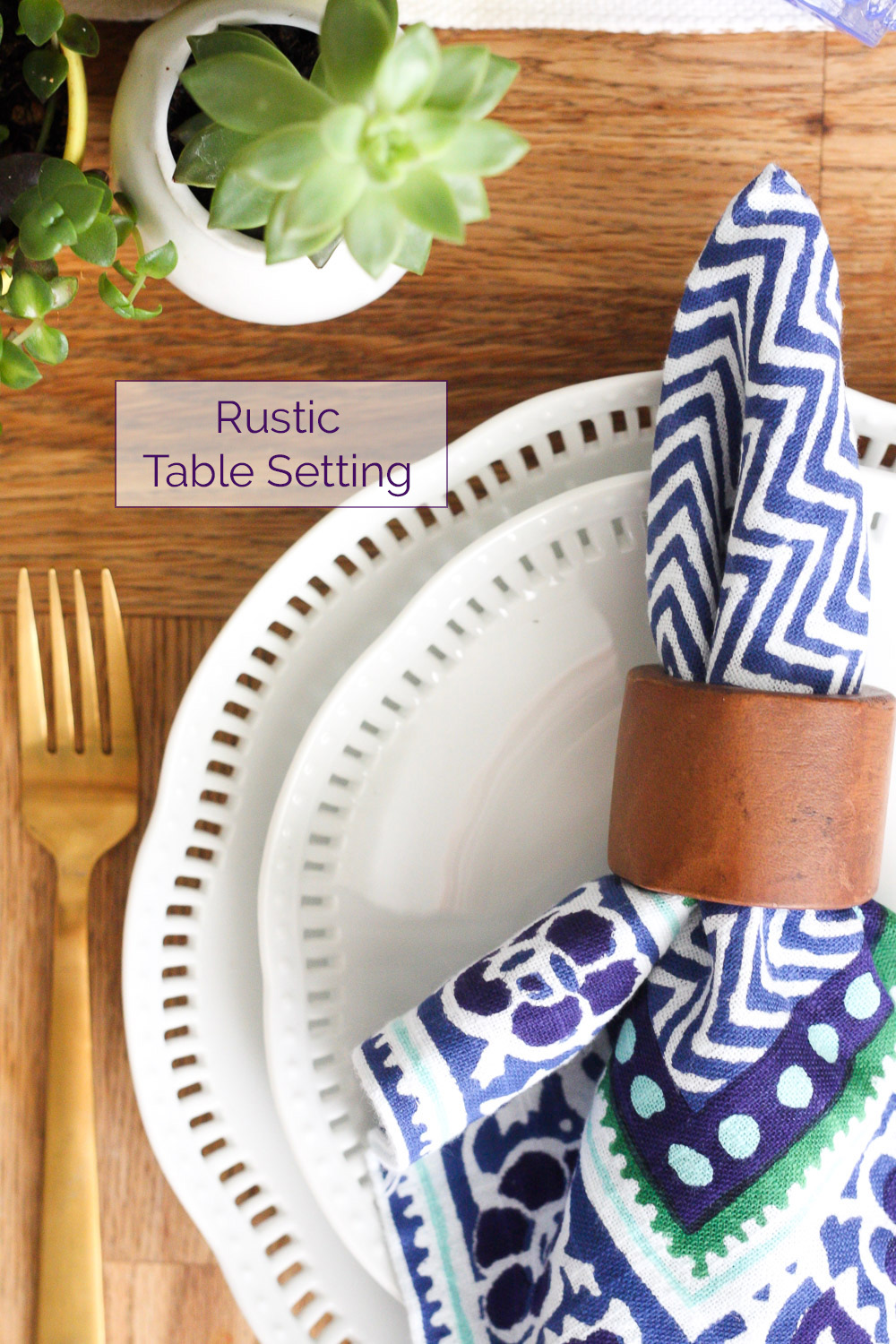 Rustic Tablescape
Here is to simplicity!
4 tips to get the Rustic table setting look: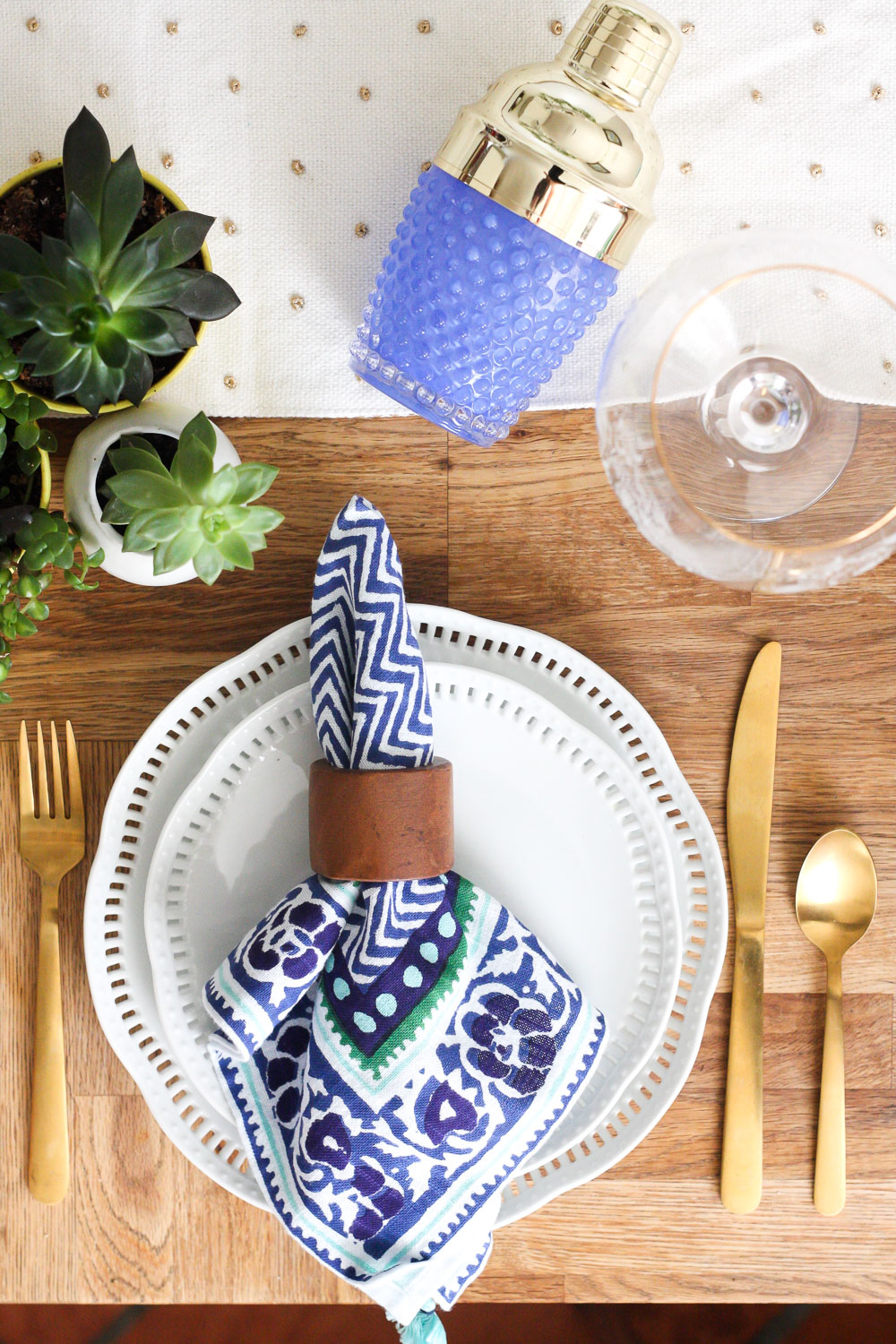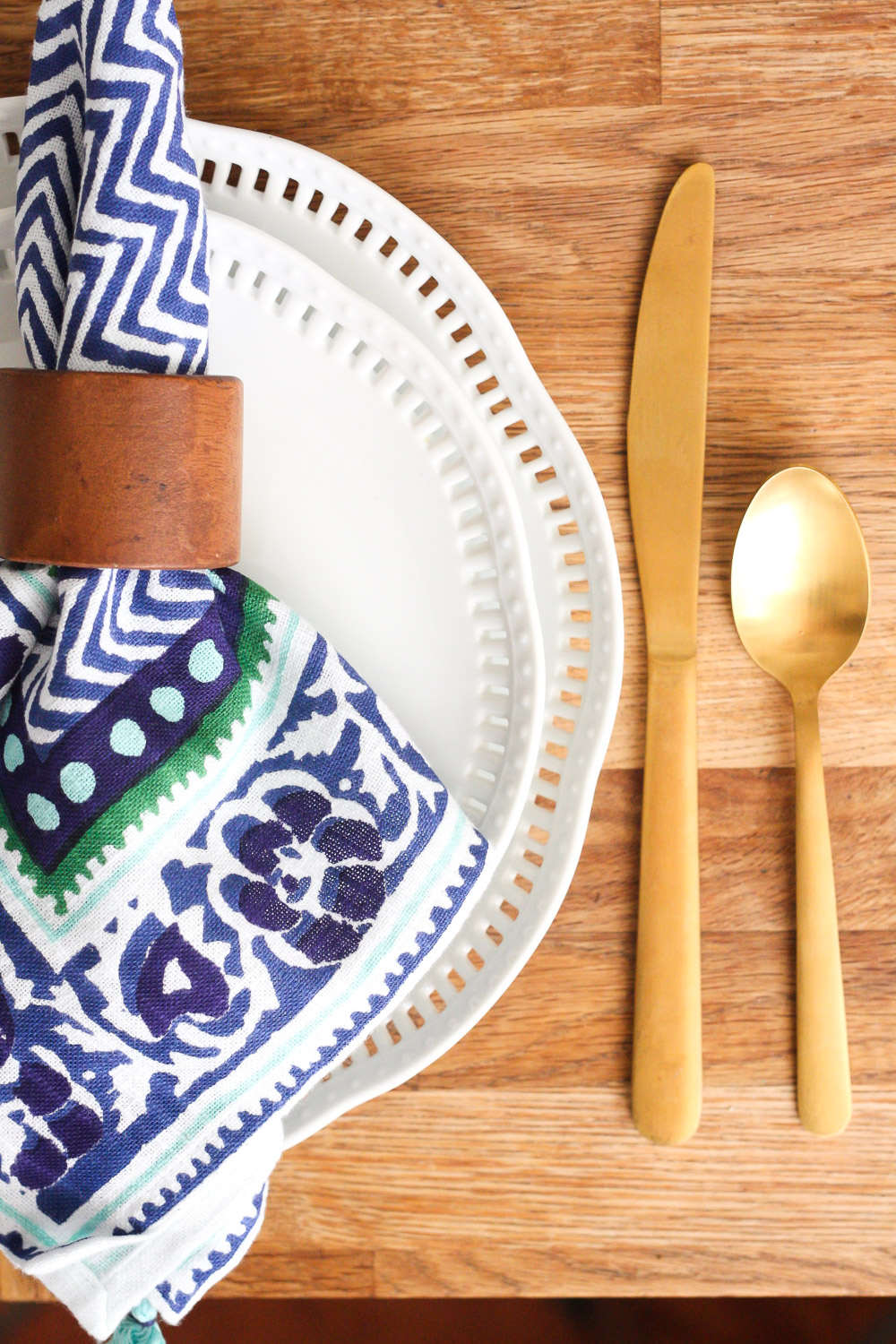 1) Let the wood shine. Rustic is natural. Don't use tablecloth if you have a wooden table, instead, use a runner like this one. Simple and cute.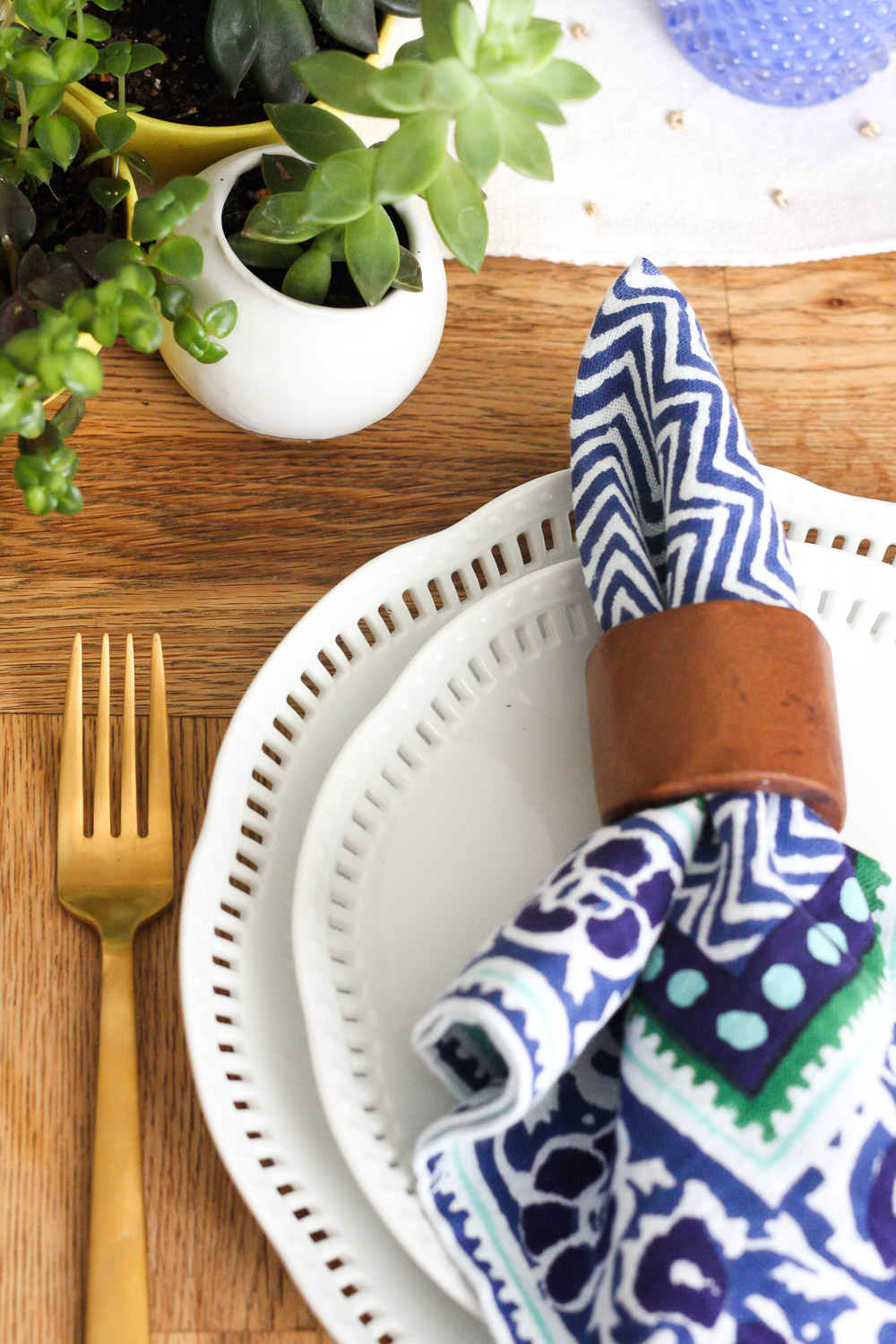 2) Decorate with succulents. Grab any succulents in your home and use them as decorations for the table. Cheap and E-A-S-Y!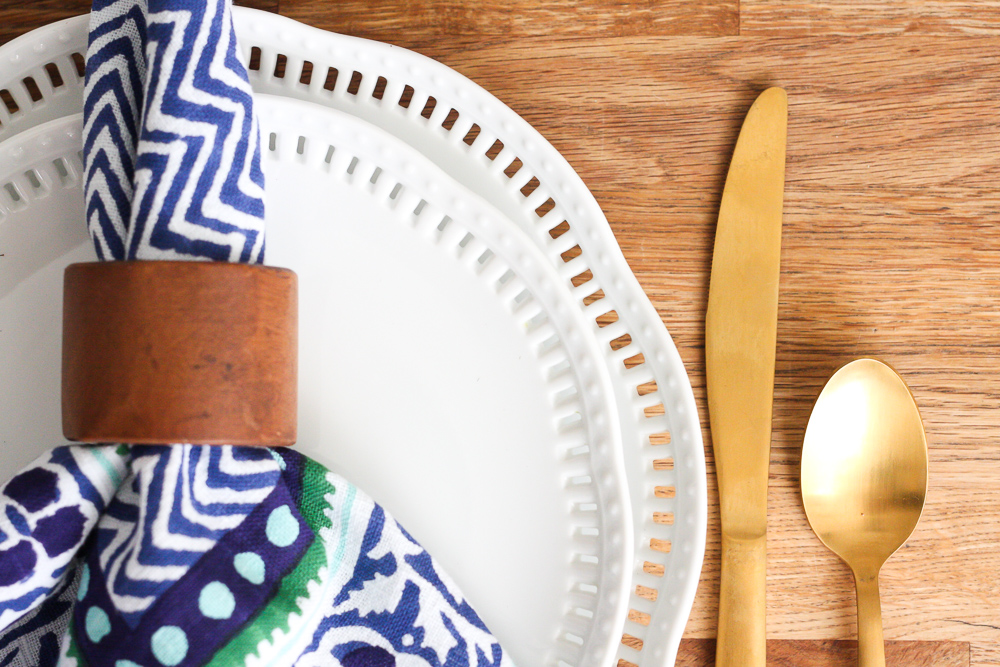 3) Forget about red. I decided to use blue napkins for this tablescape. The plates are a thrift store find. i love them so much. The cocktail shaker is from Anthropologie.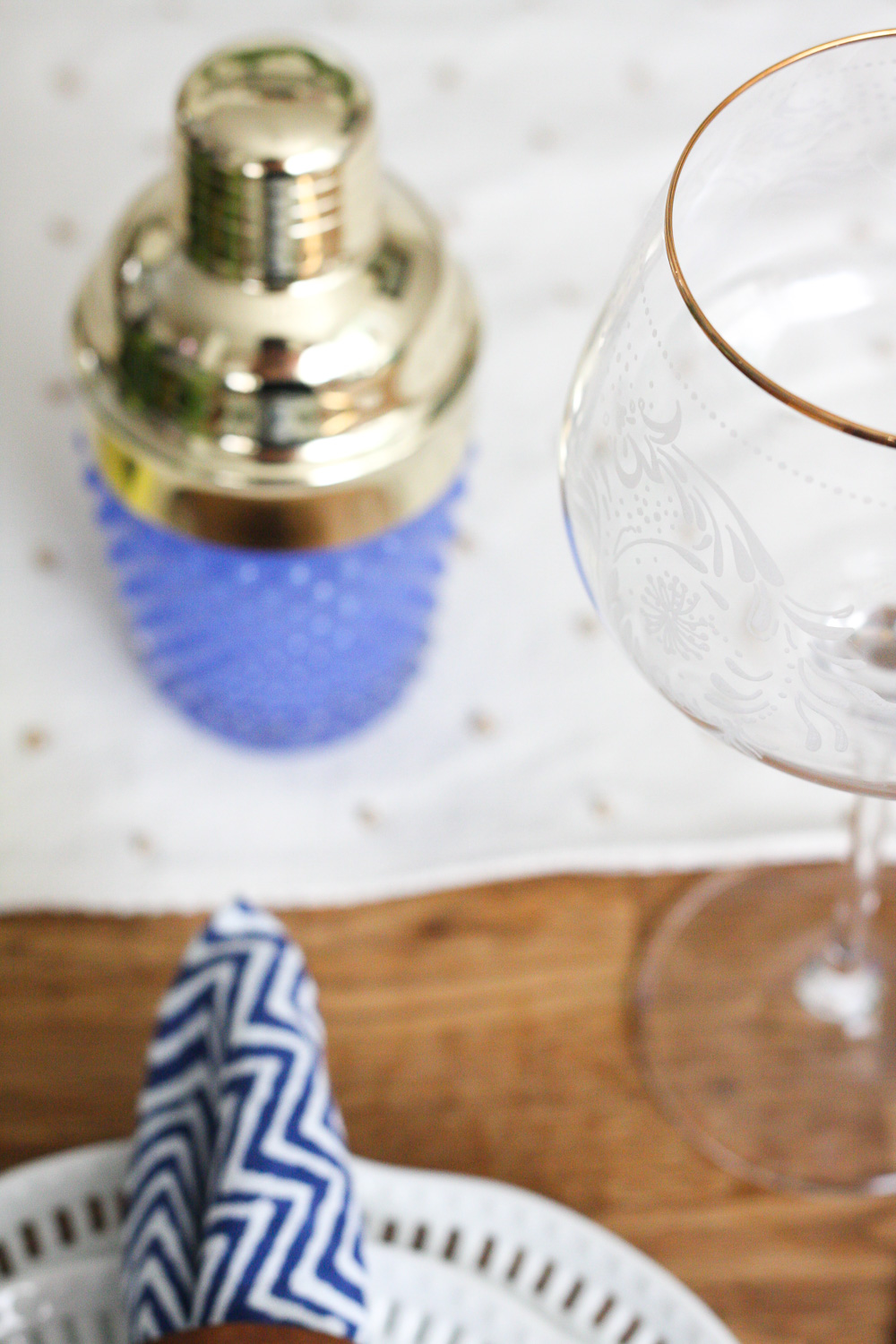 4) Add a neutral wine glass. This wine glass is precious. Neutral but elegant.
(No affiliate links in this post because who has time to sign up for all those affiliate programs??? I will soon, though.)
Thanks for reading! I hope you got some good inspiration for your Valentine's dinner.
https://jestcafe.com/wp-content/uploads/2017/01/Valentines-dinner-settings-7.jpg
1500
1000
Mila
https://jestcafe.com/wp-content/uploads/2017/08/Jest-Cafe-about-design.jpg
Mila
2017-02-01 05:07:08
2017-07-15 16:50:45
3 Ideas For Your Valentine's Tablescapes