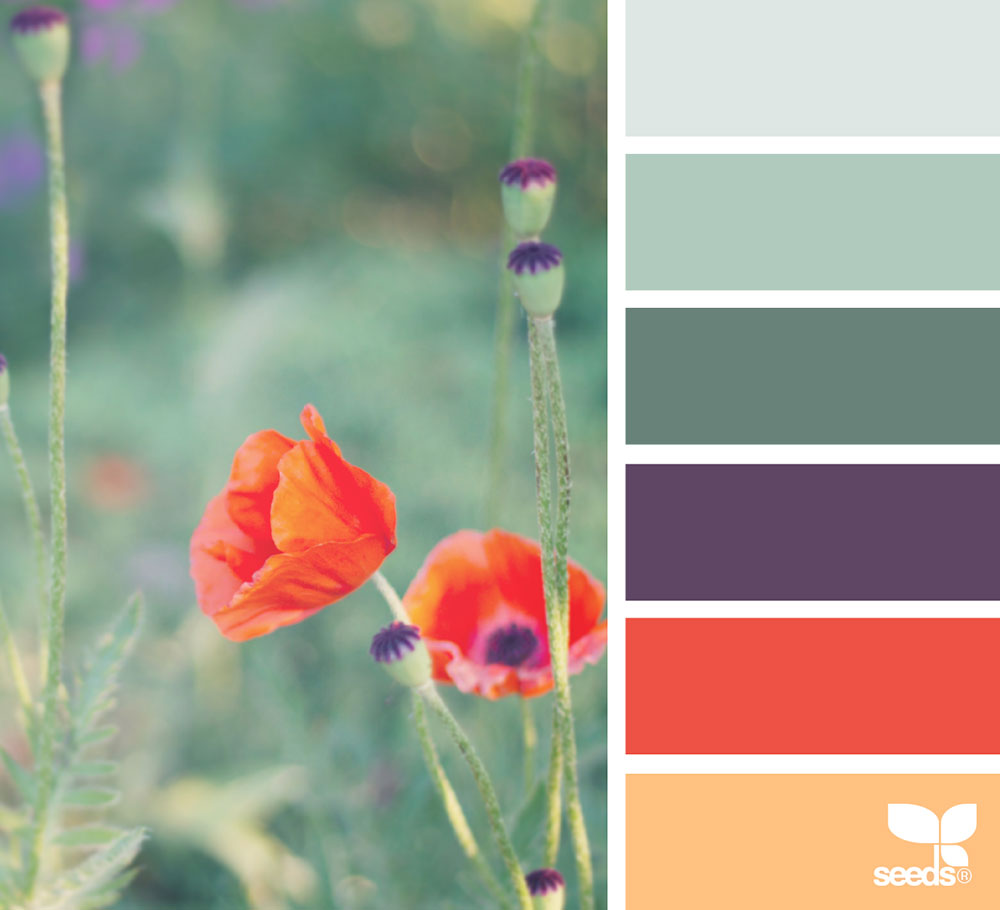 image via: @tangledgarden
Here we are, in the second week of the One Room Challenge. Very fun!
If you read about my plans for the living room last week, then you know I want to paint a mural on the wall. If you didn't, you can read all about it here.
Choosing the right color hue for the mural is M-A-J-O-R. Probably the most important decision. I want it to be happy and calming. Bright and muted, is that even possible?
I want fun colors like purple, orange, and green, but in a calming version. For example, lavender would be a nice shade of purple, don't you think?
When I am in a color dilemma, I like to visit design-seeds.com. This is a website run by Jessica Colaluca, and it is full of color inspiration. She finds beautiful images and matches them to its corresponding color palette; she chooses approximately 6 colors that are the main shades of the photo.
I like to look for color palettes inspired by nature. They are a sure way to find elegant and beautiful tones, without craziness, but great taste.
I was roaming through this website and found a lot of ideas. Here are the hues I liked the most (including the one on top of this page):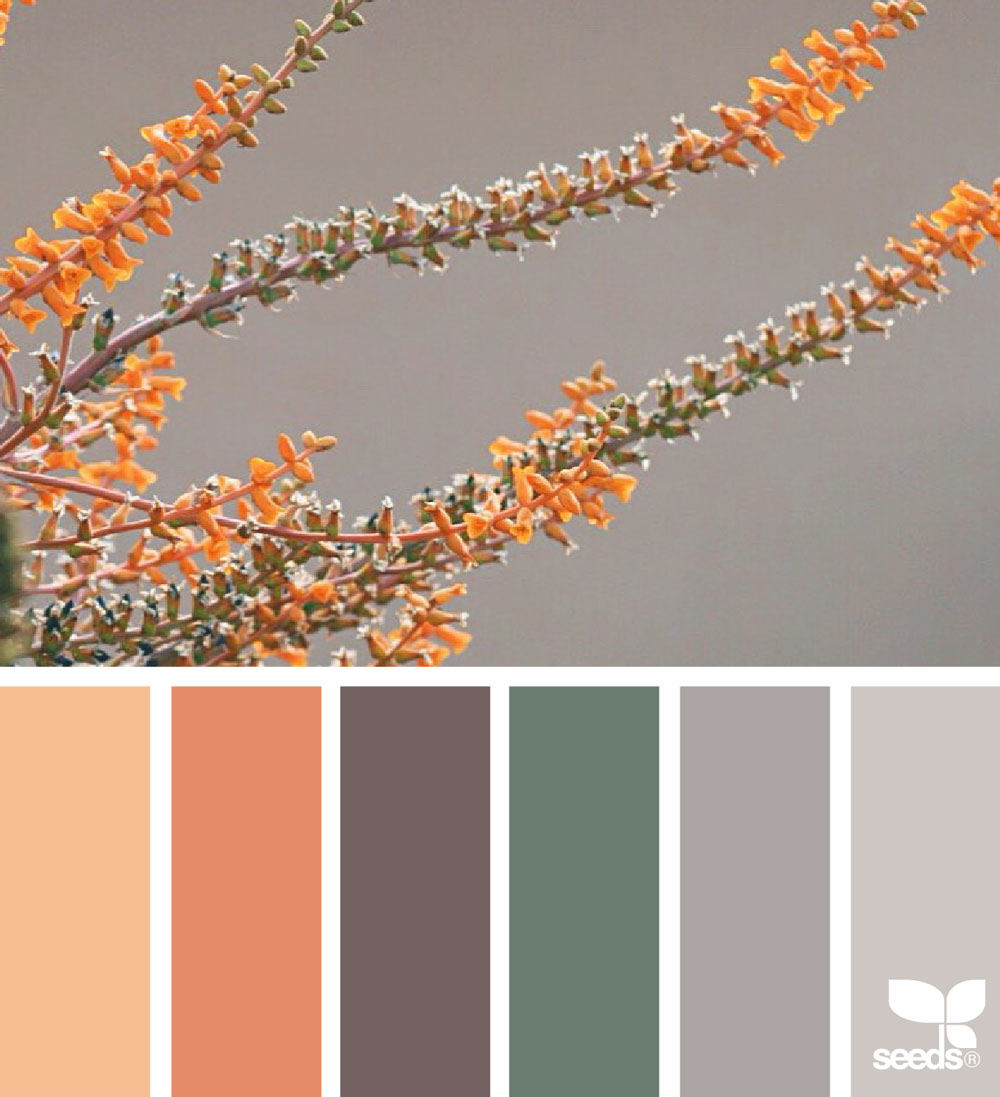 image via: @carolyn.eve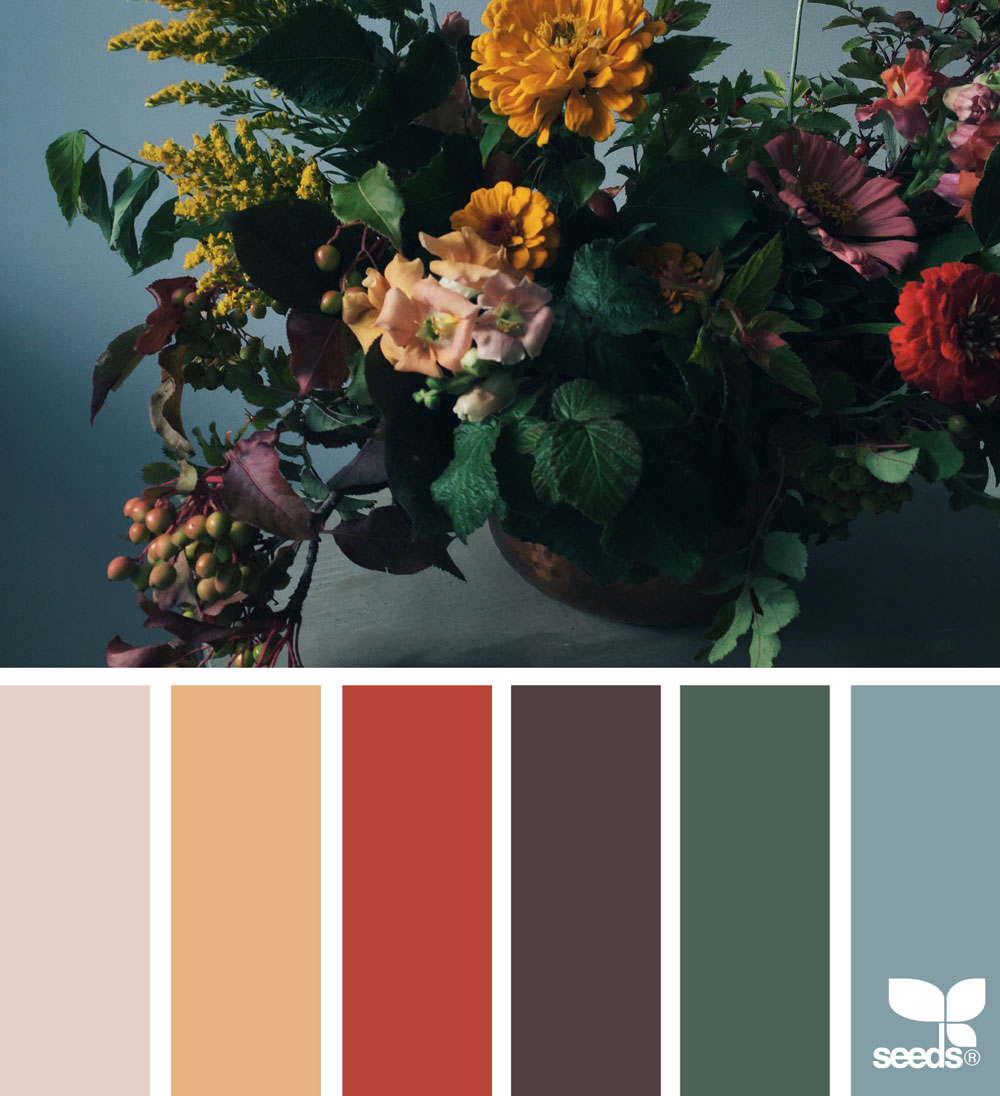 image via: @theflowercult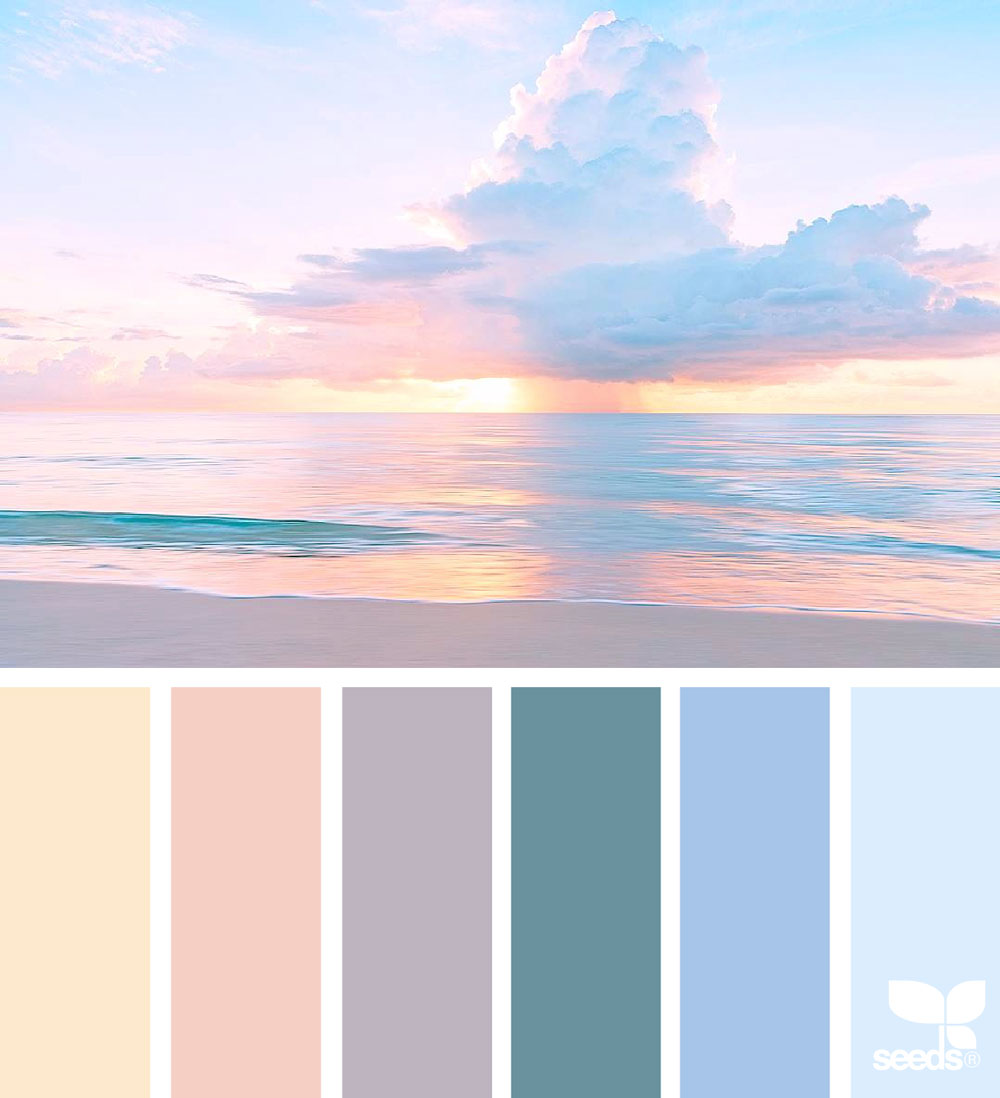 image via: @ozgecenberci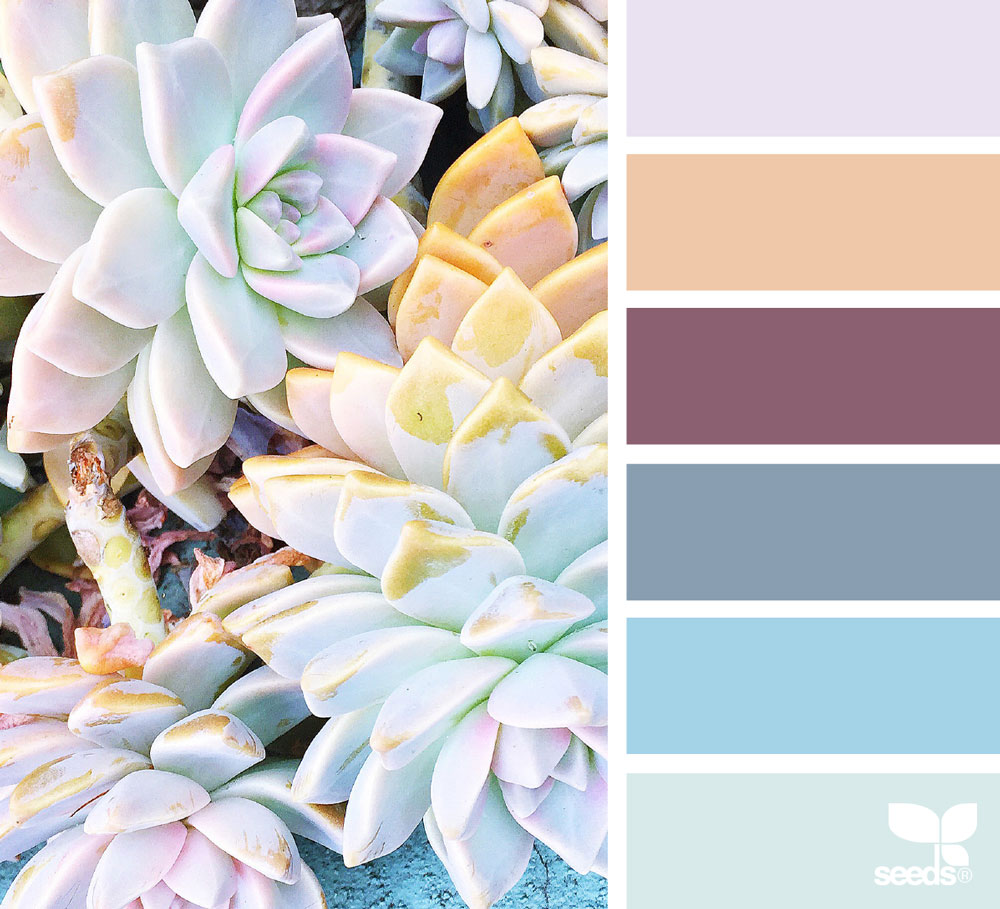 image via: @traceybolton
What do you think? Which palette should I choose for the mural?
I am leaning towards the flower cult photo. It has orange, purple, green, and grey. The colors are a perfect combination that is not overpowering or too vibrant.
What do you think?
My plan is to choose colors this week, find vintage decorations next week, come up with a final design, and start painting in two- three weeks. Wish me luck!
For more on this challenge, here is Week 1.
Thanks for stopping by!
https://jestcafe.com/wp-content/uploads/2016/10/Jest-Cafec-SucculentHues_150.jpg
909
1000
Mila
https://jestcafe.com/wp-content/uploads/2017/08/Jest-Cafe-about-design.jpg
Mila
2016-10-12 20:18:55
2016-10-13 21:22:11
One Room Challenge - Week 2- Choosing a Color Palette