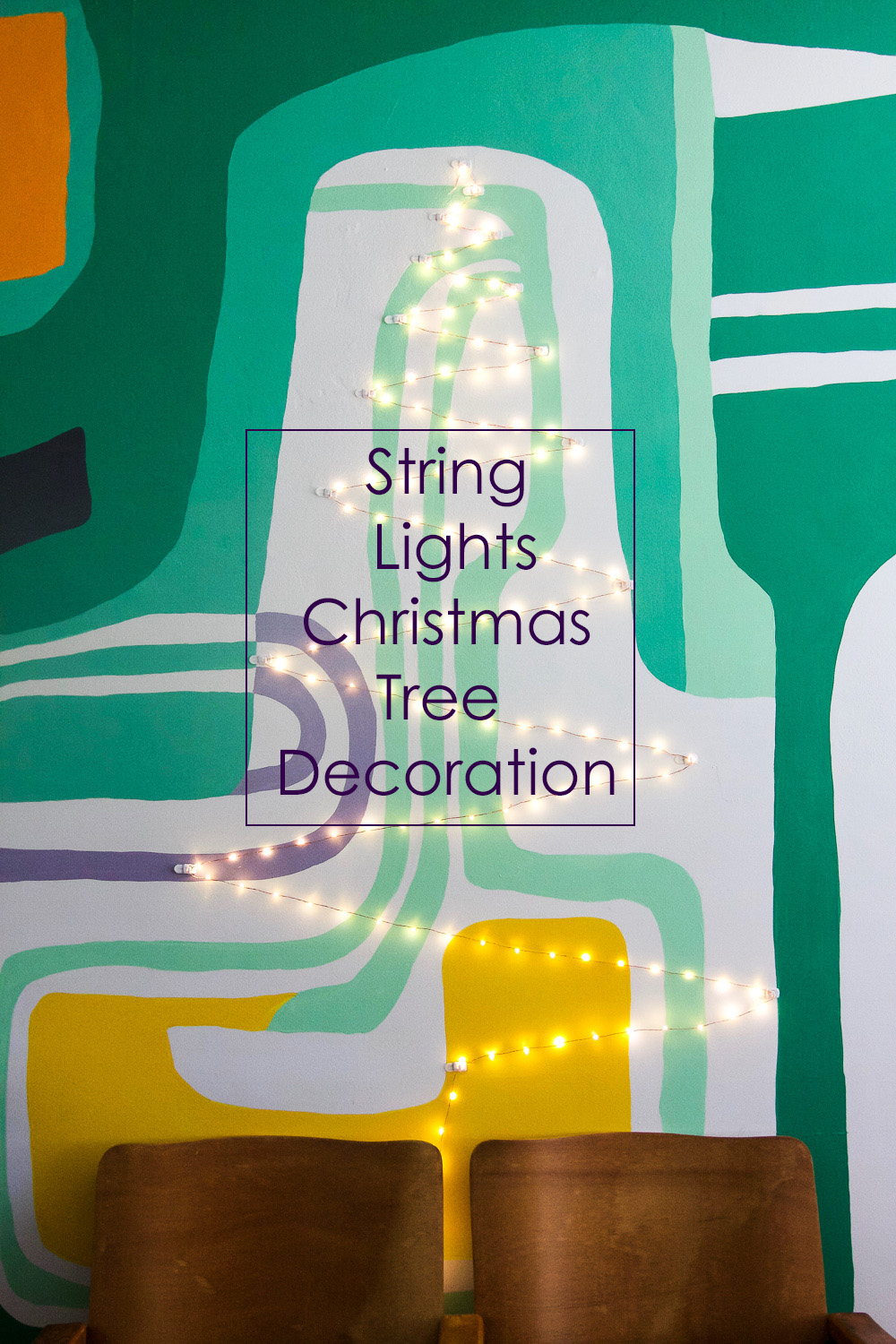 I have seen many photos of string light trees made on living room walls this season. I think they are a thing on Pinterest. Definitely a trend, so I decided to create one in my living room, in front of our mural – feeling inspired! Hint: It was not hard at all.
Difficulty (1-5): 1  Time: 20 mins  Cost: $20
Here is what you need (my tree (above) is approximately 4 feet tall by 3 feet wide at the bottom)
–Small Command Hooks

–LED Starry String 20 ft Copper Wire Lights-Warm White

–Blue tape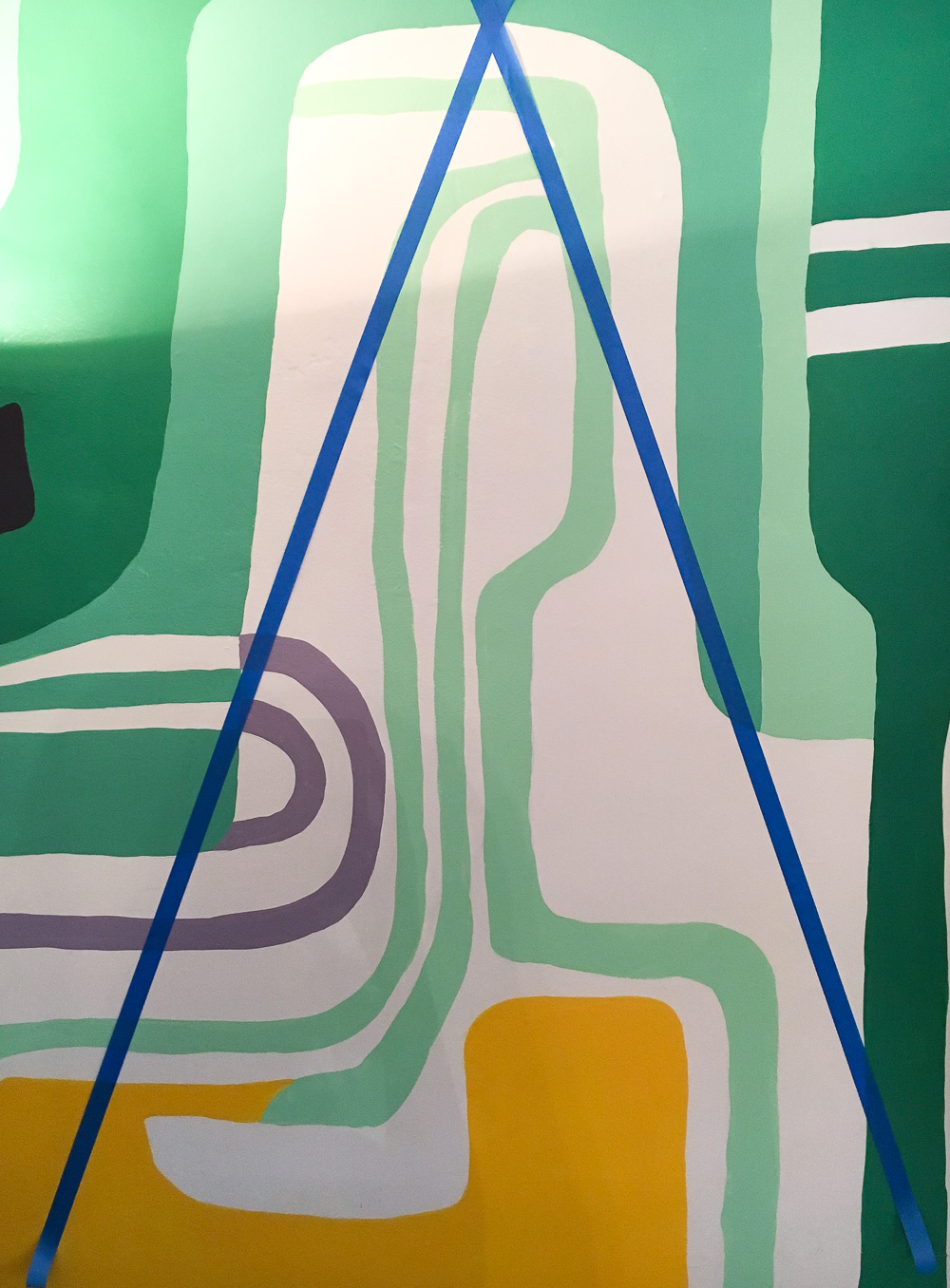 1) Start with marking your triangle shape with blue tape. This way you make sure you get the shape right without defacing your wall with pencil.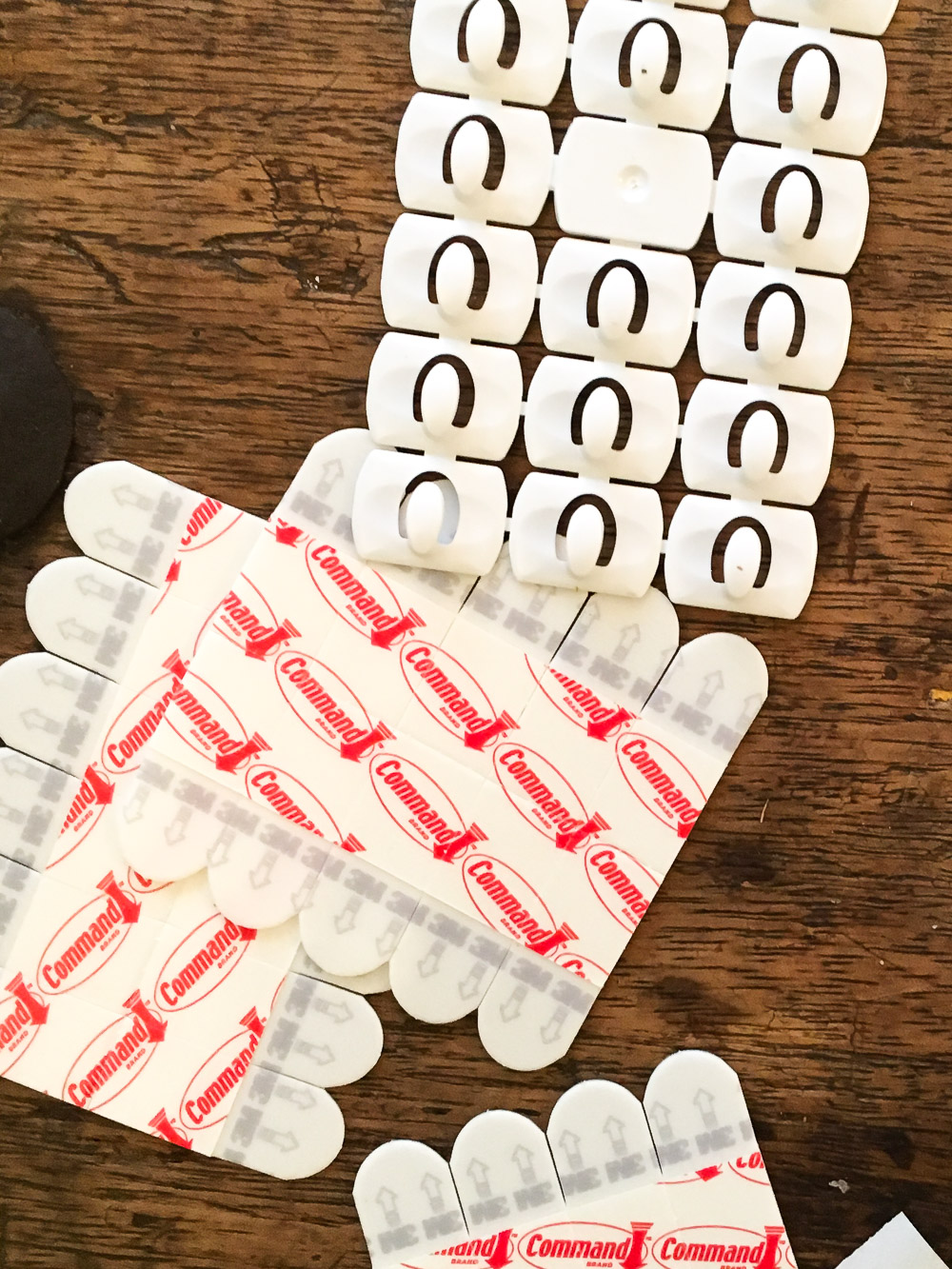 2) Start applying the command hooks from the top – before I continue this explanation, I have to say that I am a huge fan of command hooks!!! They are perfect to hang all decorations without ruining your wall. I did not want to ruin that mural we worked so hard to paint for the One Room Challenge, so these hooks were the perfect solution. I also hung these wreaths with them. I have also used them for garlands and paintings. I bought them in all sizes so it is a command hook love fest around here.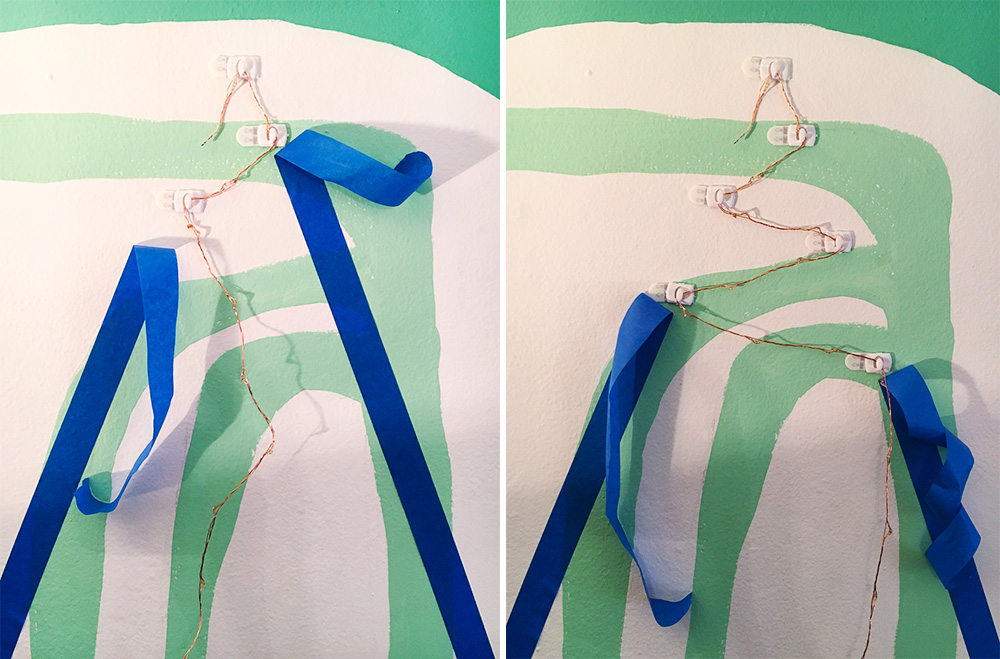 3) Depending on how long your LED string lights are, you can decide if to go wider or closer between lines. I didn't want a super full tree – I went for a minimalist look-, so I decided to use a 20ft string. For a fuller look, get a 30ft LED string light or longer. Also, the copper wire lights are CUTE! Copper is the new IT metal, so if you want your tree to be trendy, get the copper instead of normal string lights which are not as elegant.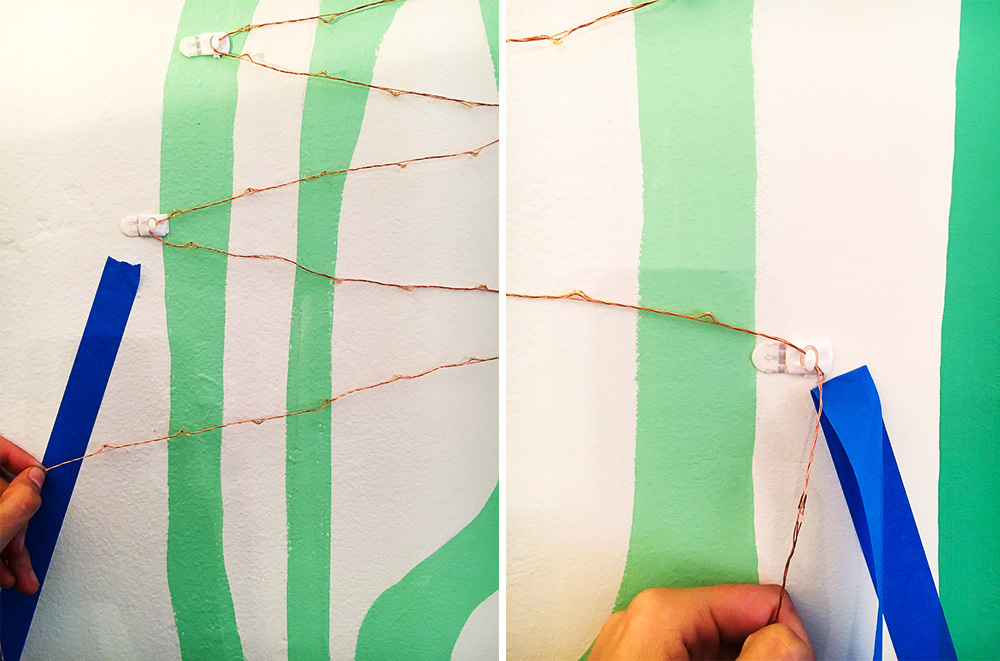 4) Work your way down the blue tape, adding command hooks as you peel off the tape.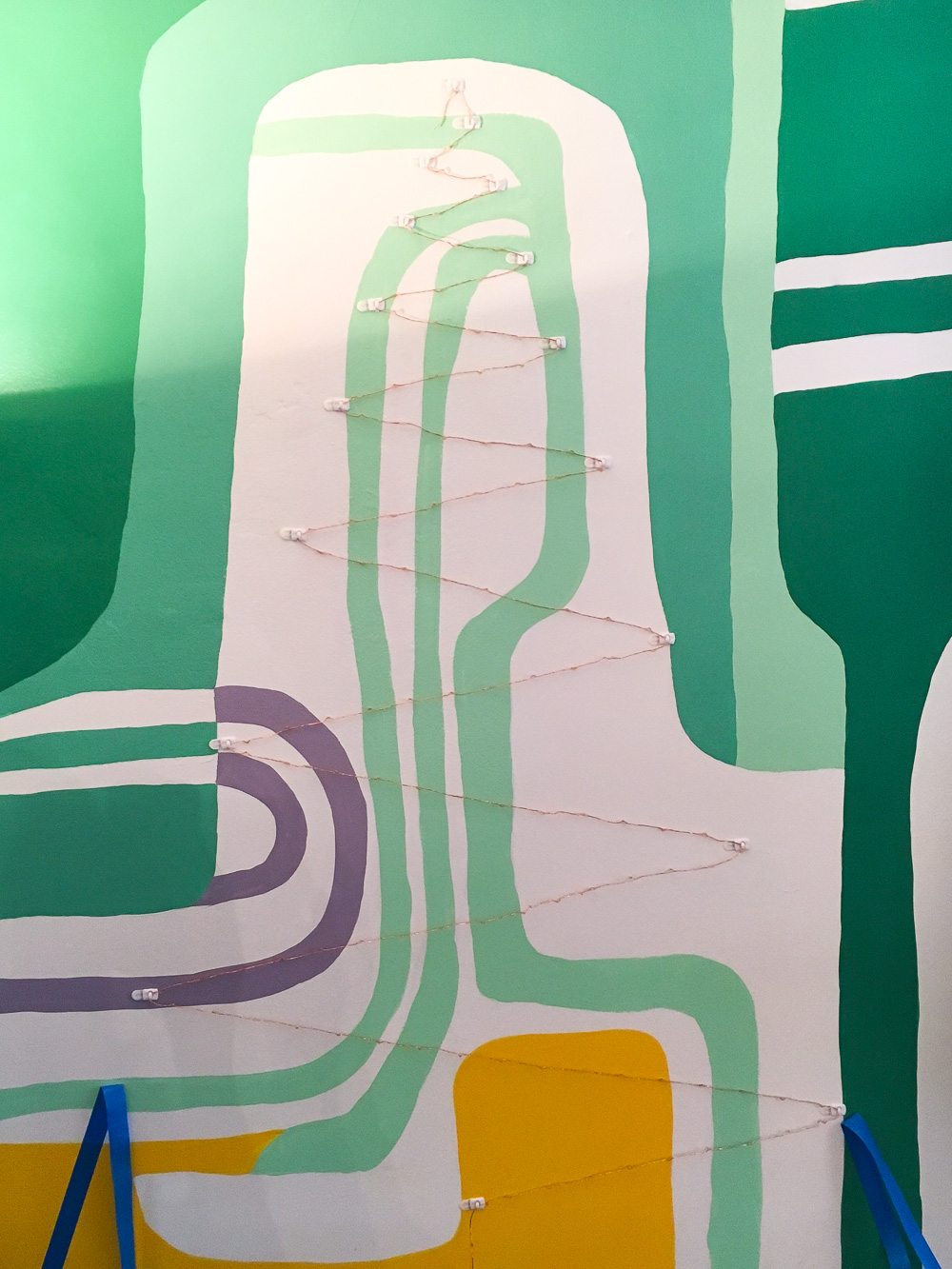 5) Turn on the lights and cry with happiness: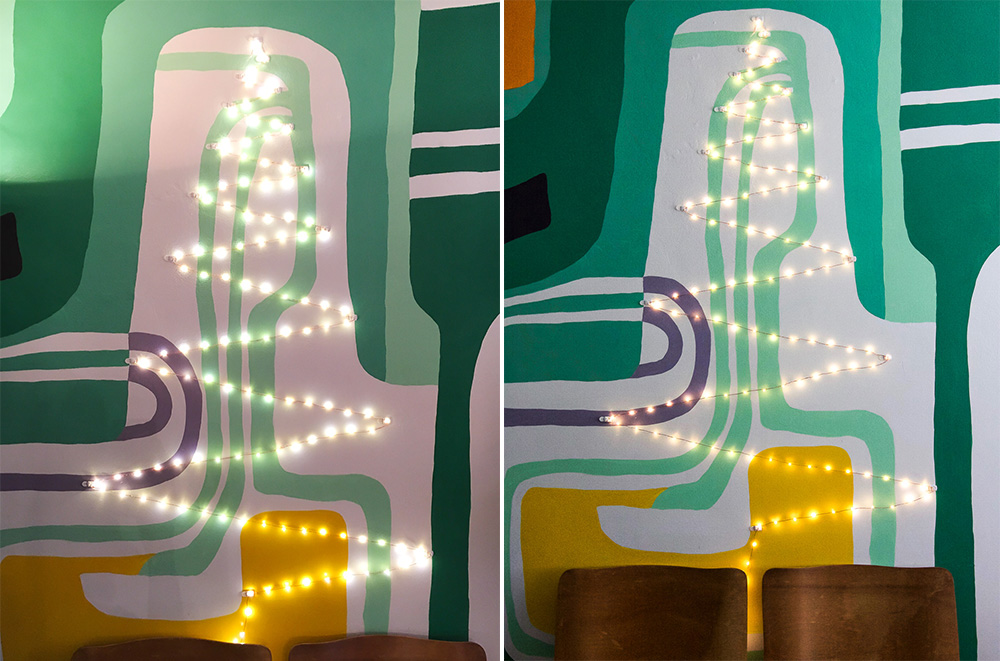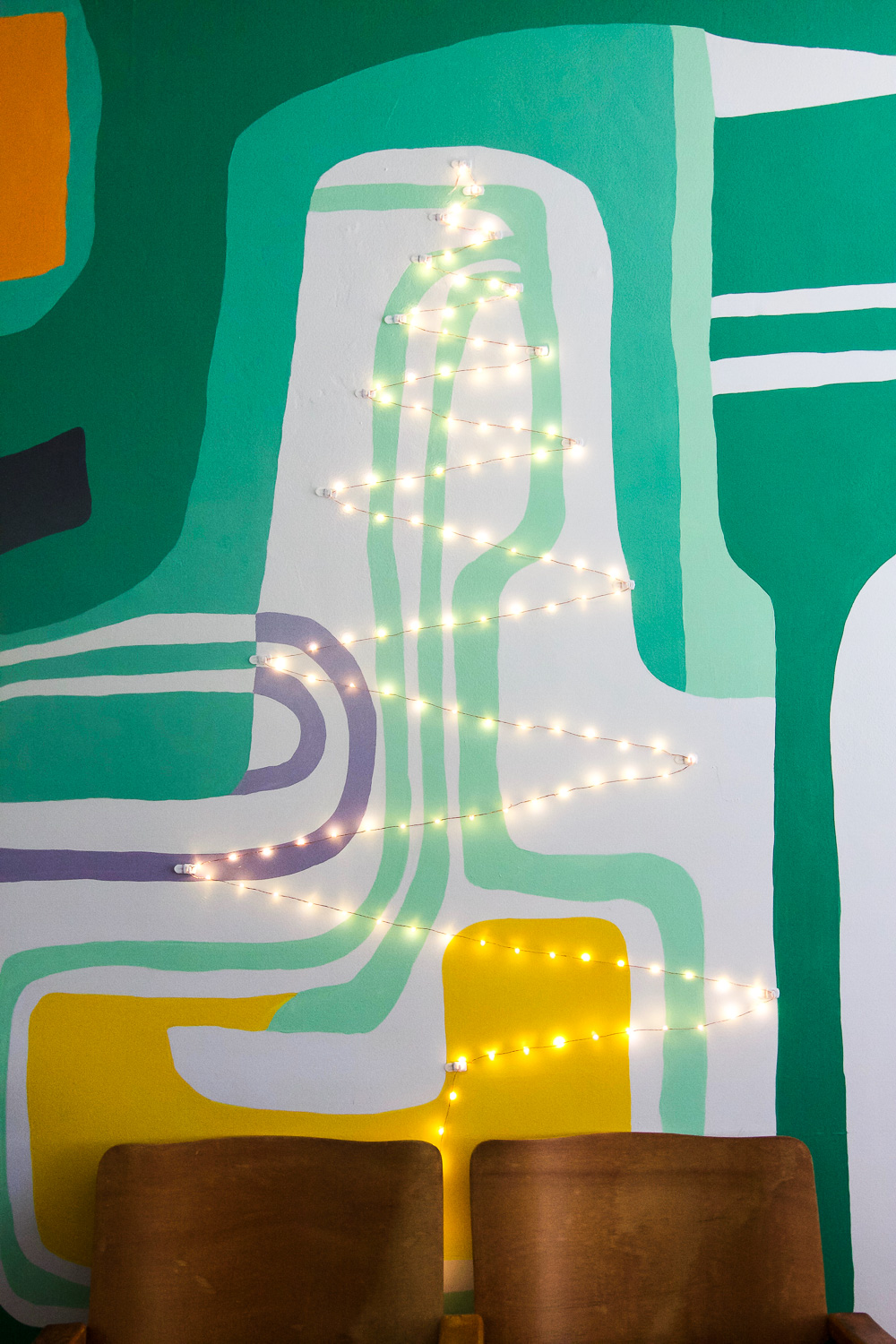 Ok. Now that you read that easy and fun DIY that could transform your living room into a sophisticated one in seconds, let us look at what others have been doing around the web and where I got my inspiration from: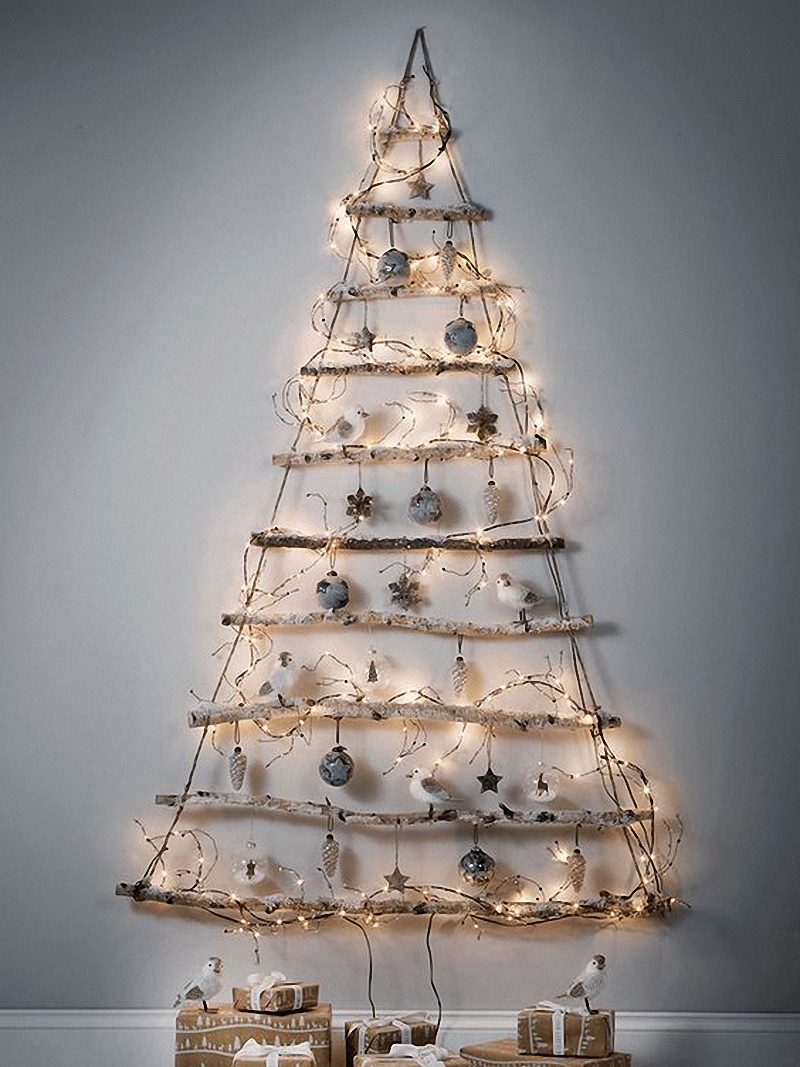 Cox and Cox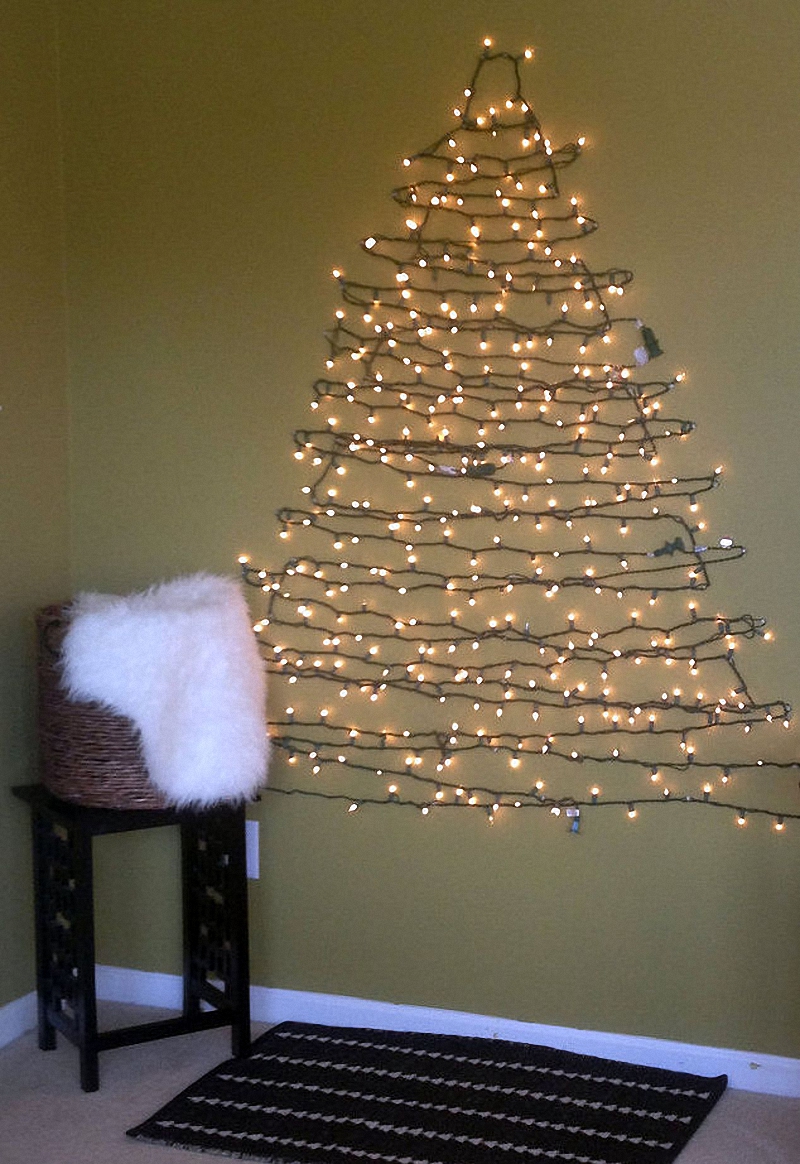 Behind The Big Green Door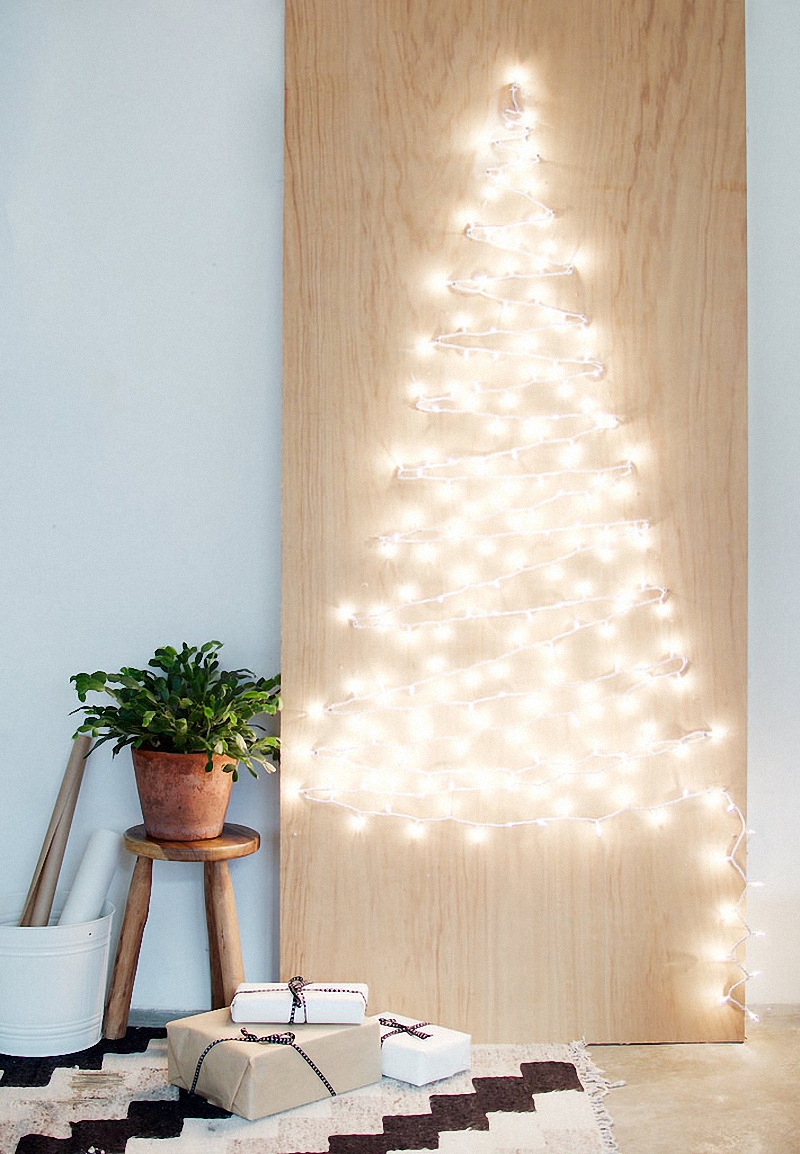 A Pair & A Spare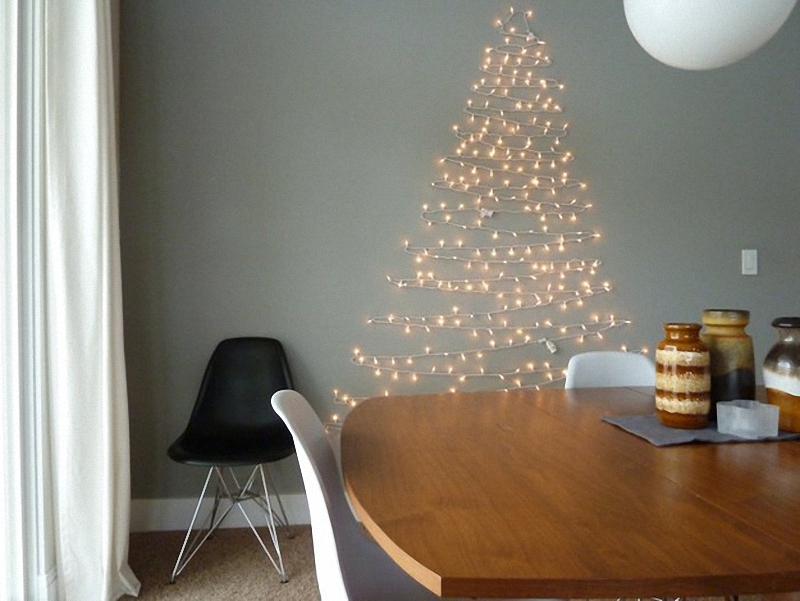 AMM 
Motanu Home Decor Ideas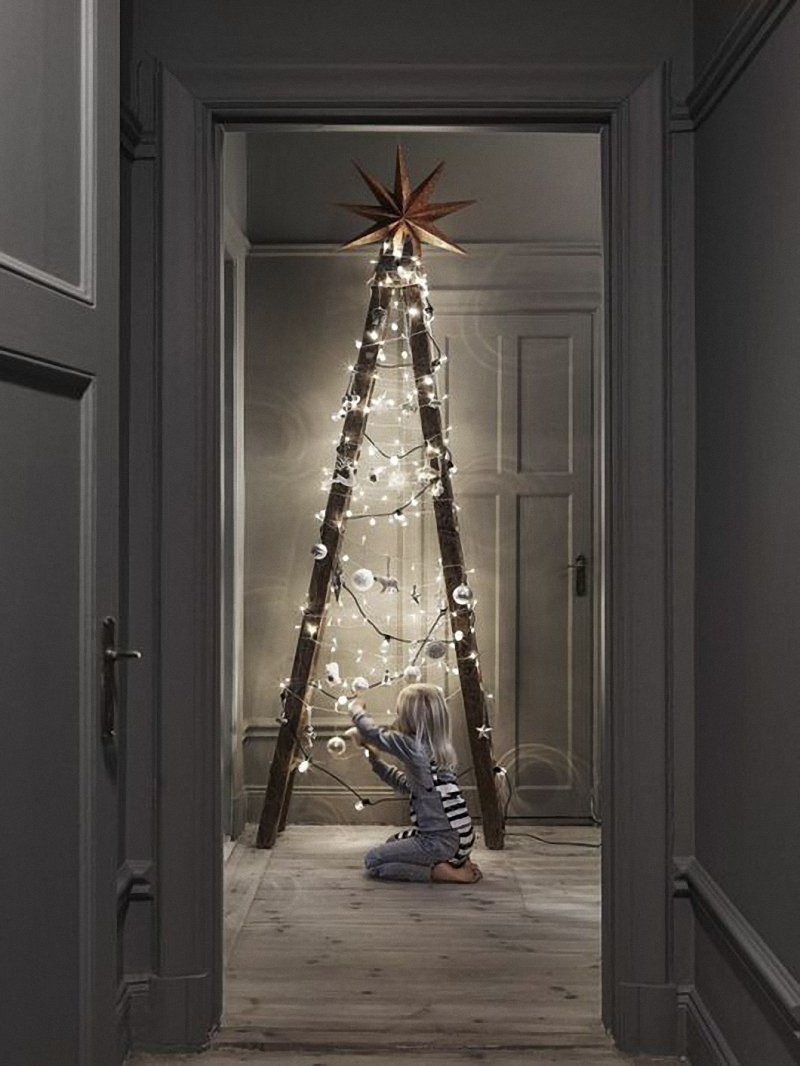 Trendenser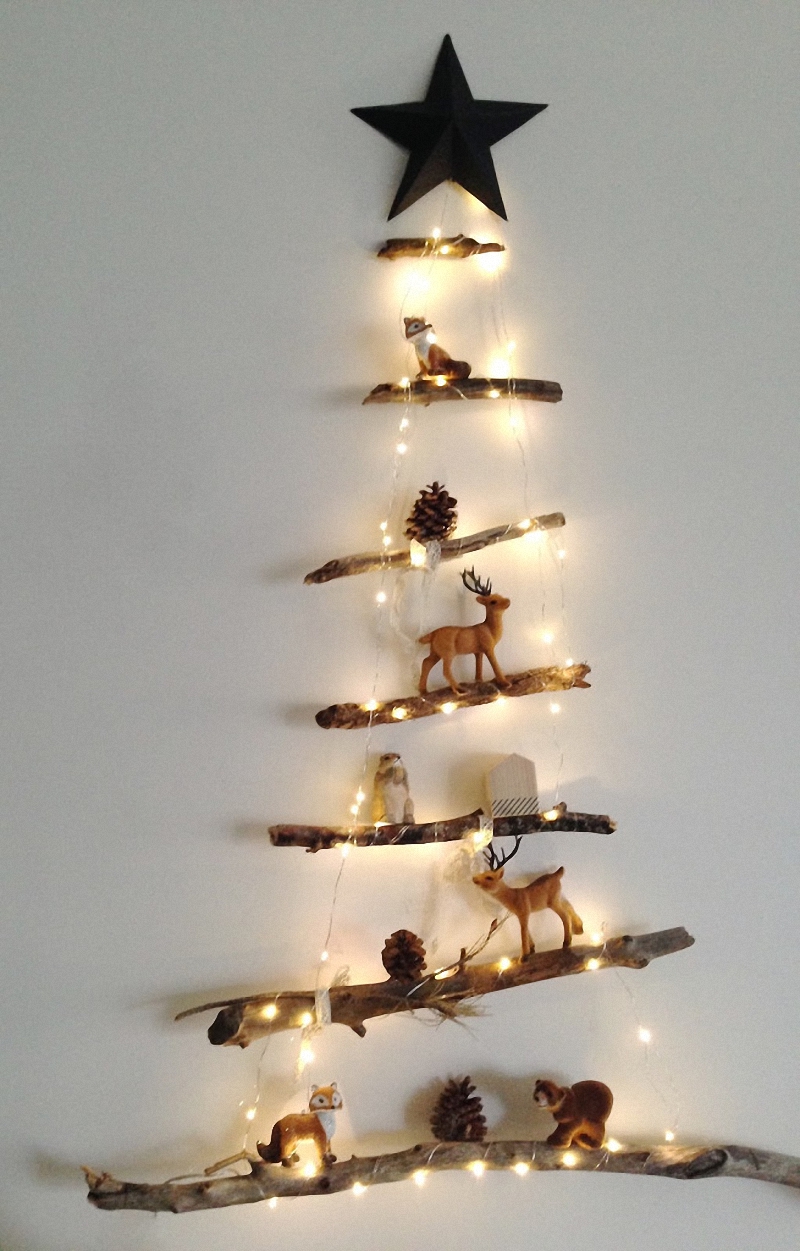 Moma Le Blog
Some of these are pretty gorgeous, don't you think?
About my tree,  I wish my photos would have come out better. I didn't know how to take a good picture of the lights and the mural at the same time so this is the best I could do. In truth, I don't think the photos do this cute little LED tree justice. Everybody that comes to my place comments on how cute it looks, so, once again, you will have to take my word for it. It is much nicer than what the photos show.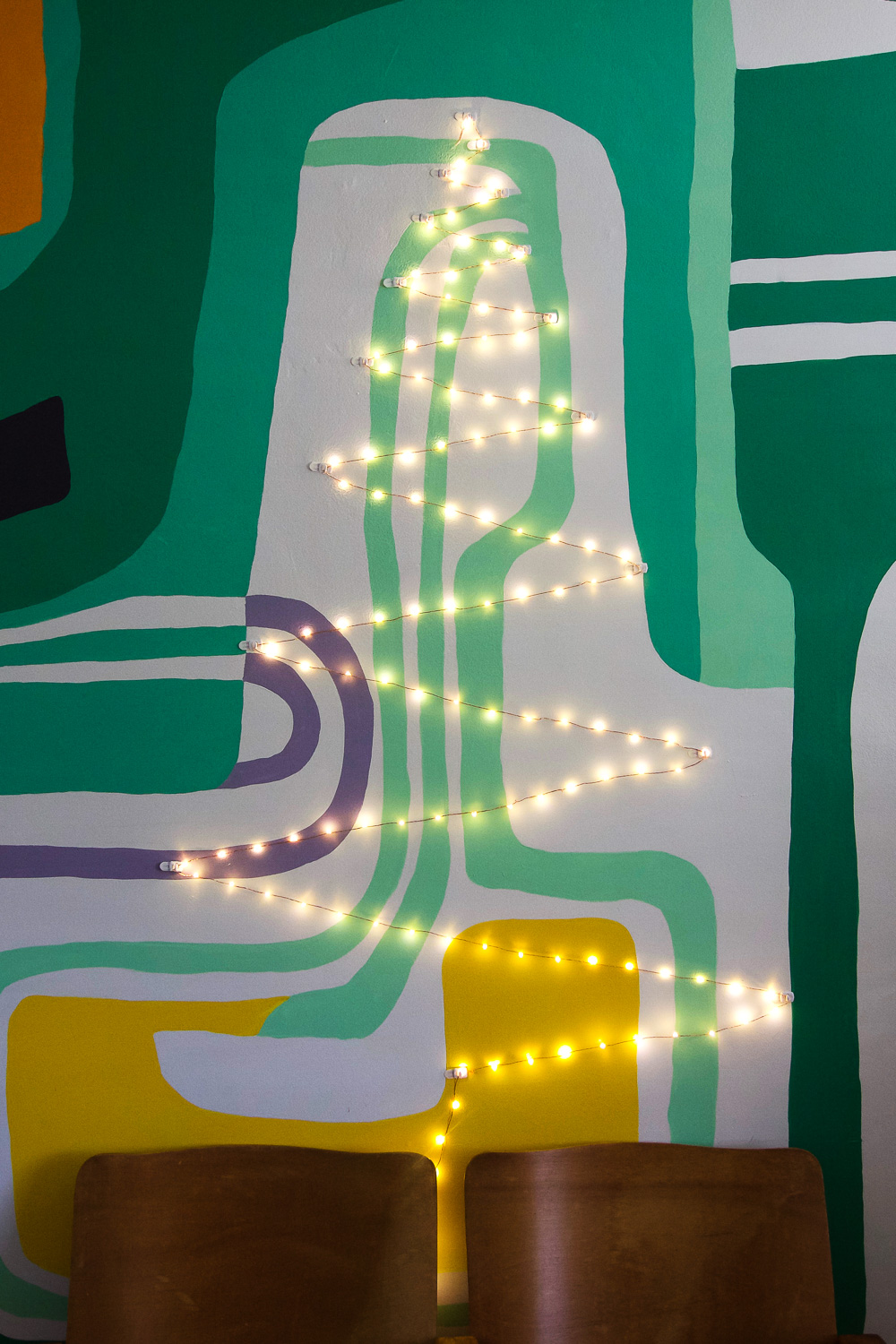 Hope you liked this one and, in case you haven't seen how the rest of my home looks for Christmas, you can take a look here.
Thanks for stopping by!
*This post contains affiliate links. If you click and buy through them, I get a small comission. Thanks for supporting Jest Cafe. Creating this content is not cheap nor easy, but it is super fun. Thanks for reading. I mean it. 
https://jestcafe.com/wp-content/uploads/2016/12/string-lights-tree-9.jpg
1500
1000
Mila
https://jestcafe.com/wp-content/uploads/2017/08/Jest-Cafe-about-design.jpg
Mila
2016-12-14 05:13:36
2017-02-15 20:47:39
String Light Christmas Tree Decoration