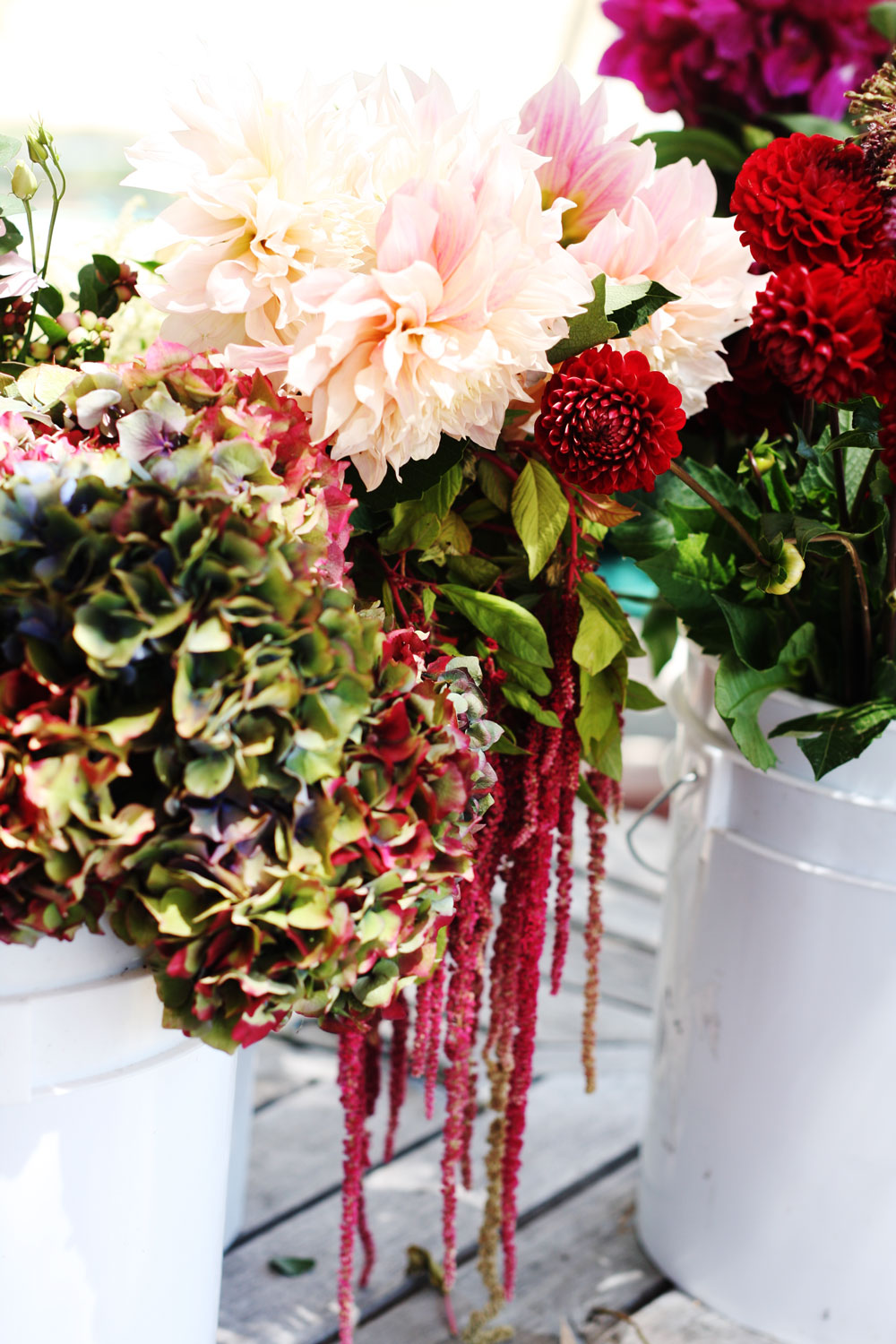 My mom is visiting from Chile this week. She likes flowers, so I took her to the Flower Market in DTLA, obviously. What a gem that place is. One of the reasons I love this city so much.
The idea was to buy flowers and spend the afternoon creating flower arrangements. If you follow this blog, you know that I have been trying to improve my flower arrangement skills in the last year (you can find proof here and here). This time, I wanted to do something special.
Choosing the right flowers for the arrangement is a very important first step. We chose the color scheme and the right flower sizes for the bouquet we wanted to do. My mom went big and bright. I went small and dark. In retrospect, I wonder if these choices have hidden psychoanalytic meaning.
If you like flowers, you know it is dahlias season right now, and who doesn't love dahlias aside from a heartless and sad soul. We went for dahlias and many other flowers at the market. It was beautiful to see. (Remember to bring buckets with water to take your flowers back home, so they last longer.)
We also bought flower vases. My mom wants to take some to Chile and you can find a wonderful variety at the market. She bought 10. You might be wondering how is she going to take all of them back home. I am wondering the same.
We spend the afternoon arranging flowers and listening to music. It was so nice and relaxing. A beautiful day. My mom loved the "activity," so I recommend doing this if you have visitors and want to do something outside of the tourist circle monster trap.
Next week, I will share some tips and tricks to do better flower arrangements. It is not as hard as it looks.
If you are going to the Flower Market, DTLA:
There is parking on the second and third floor of the Flower Market, entrance is on Maple Ave, between 7th and 8th Street.
Some of my favorite vendors close at 9 am, so be there early!
You can rent carts at the parking lot for $1.
Bring buckets with water for your flowers. If you don't, your arrangements will last a lot less. I have proof.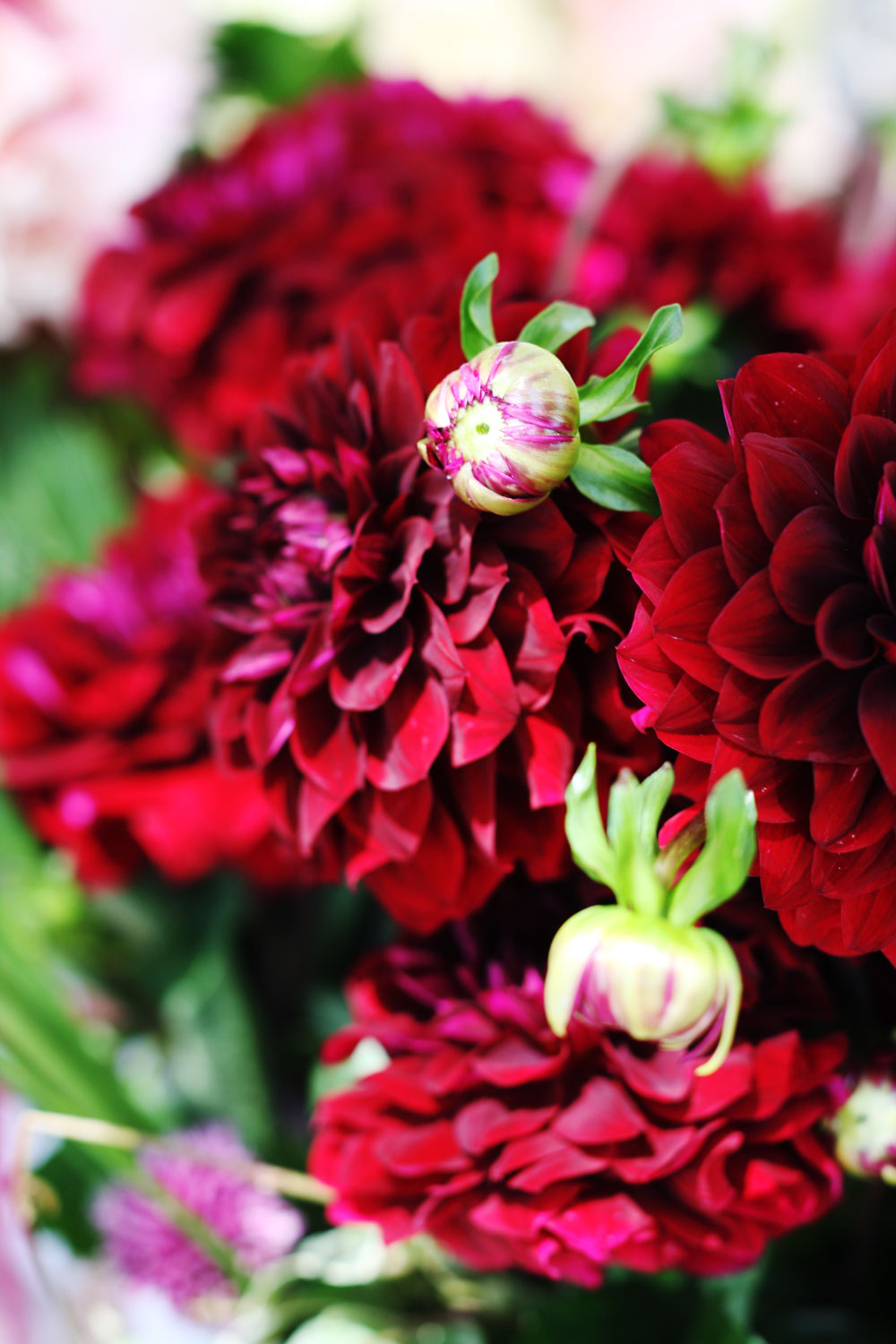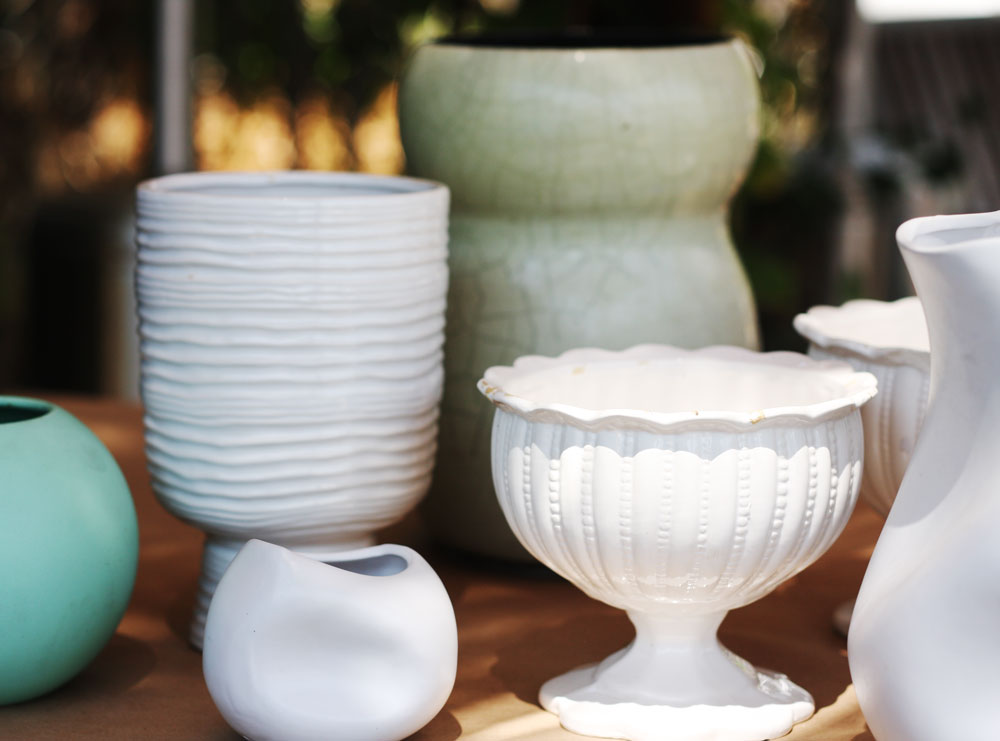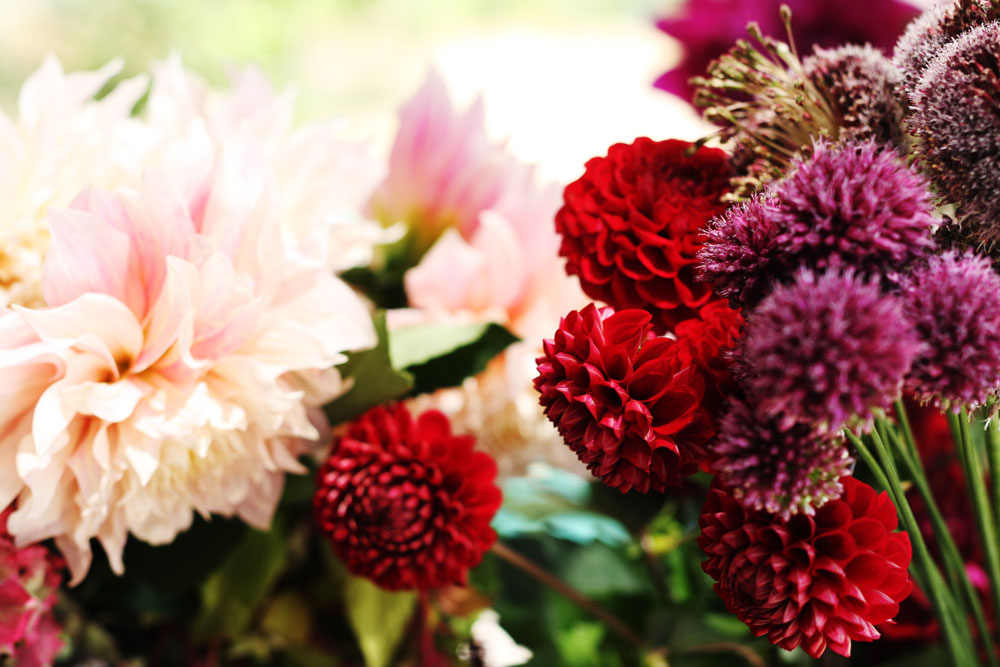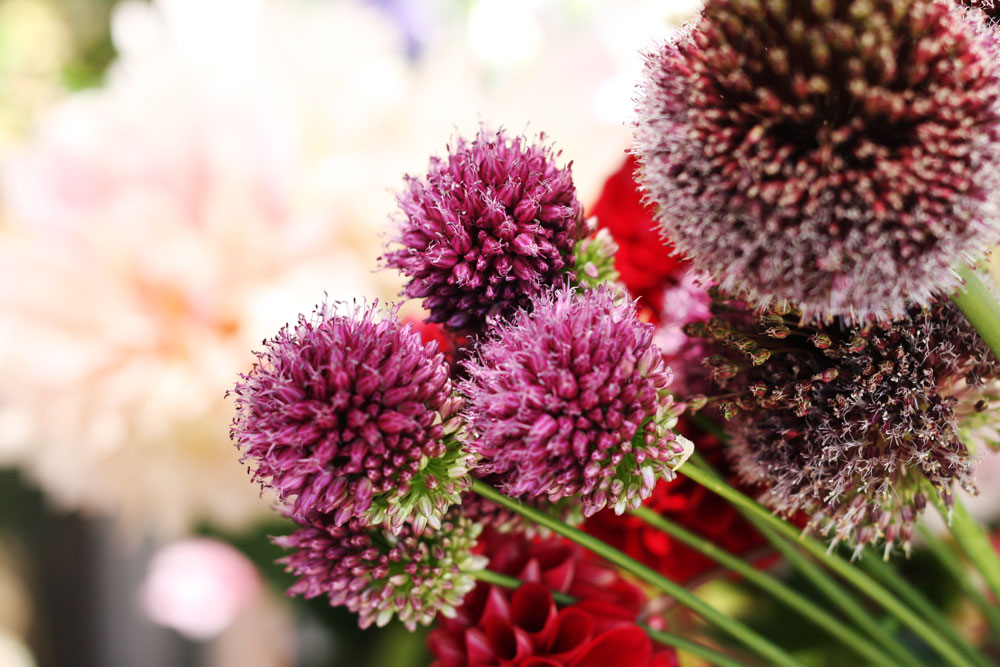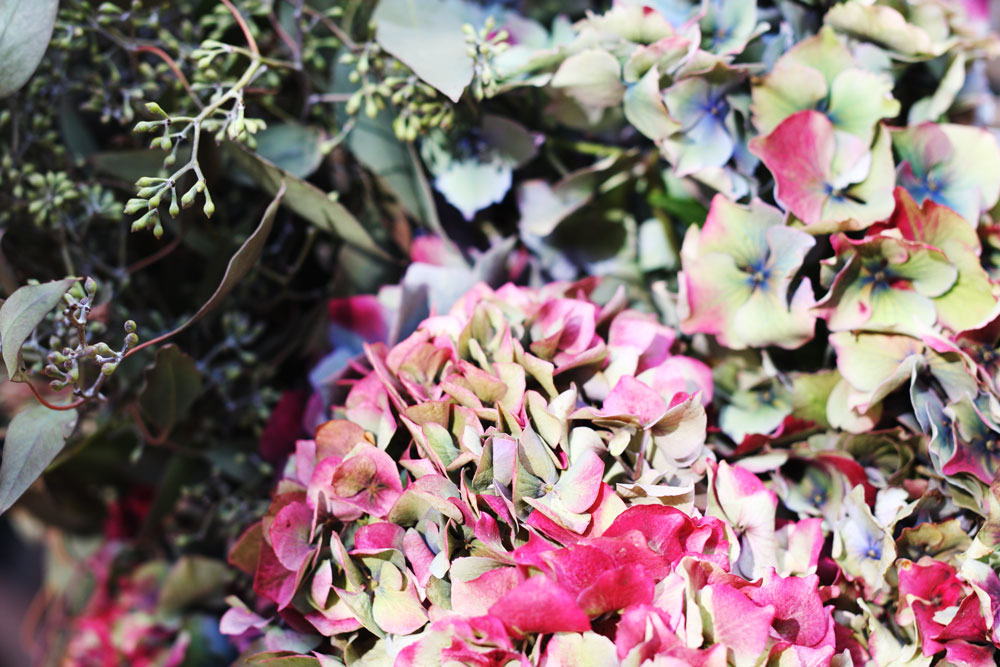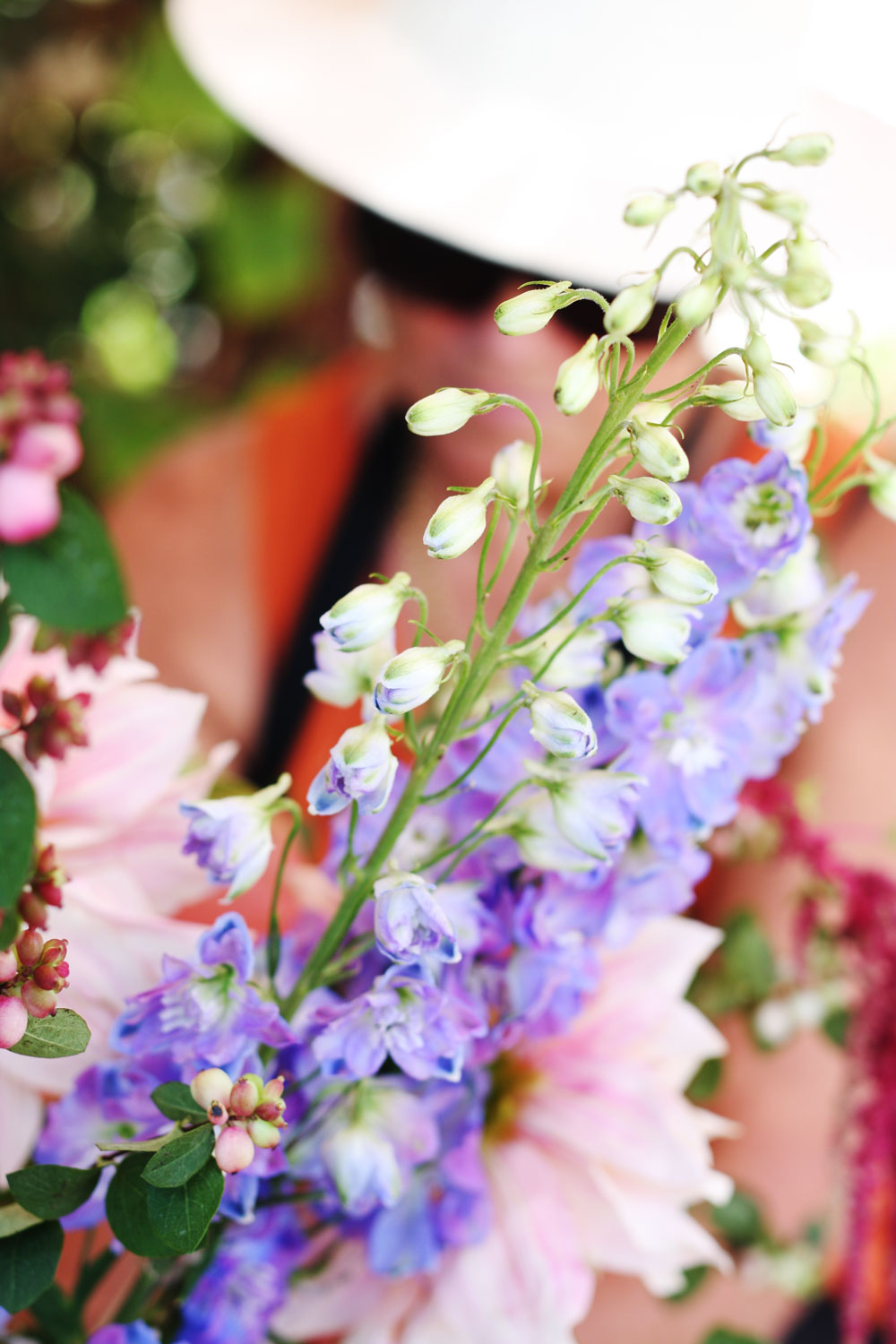 Hi there, Mami!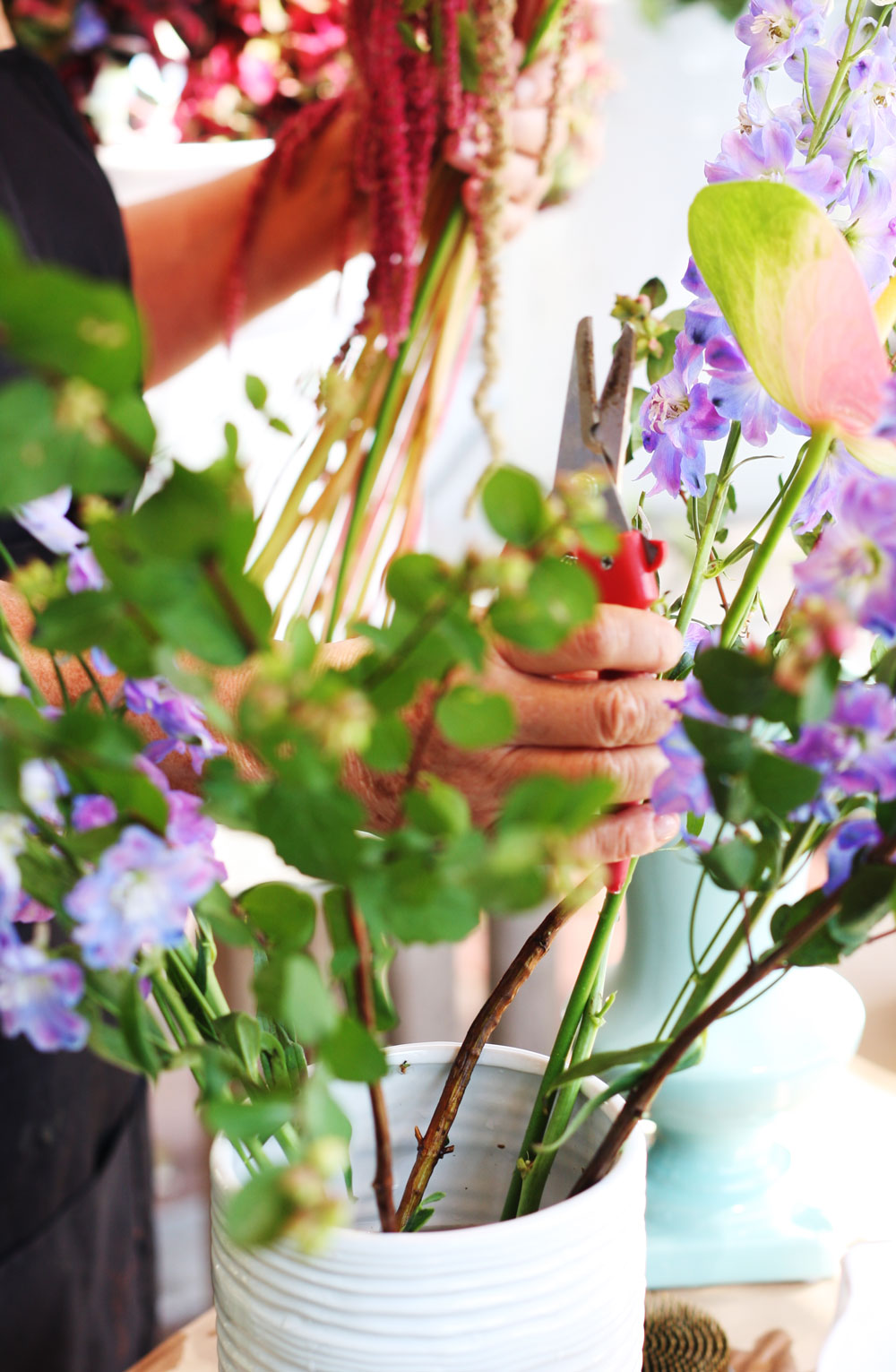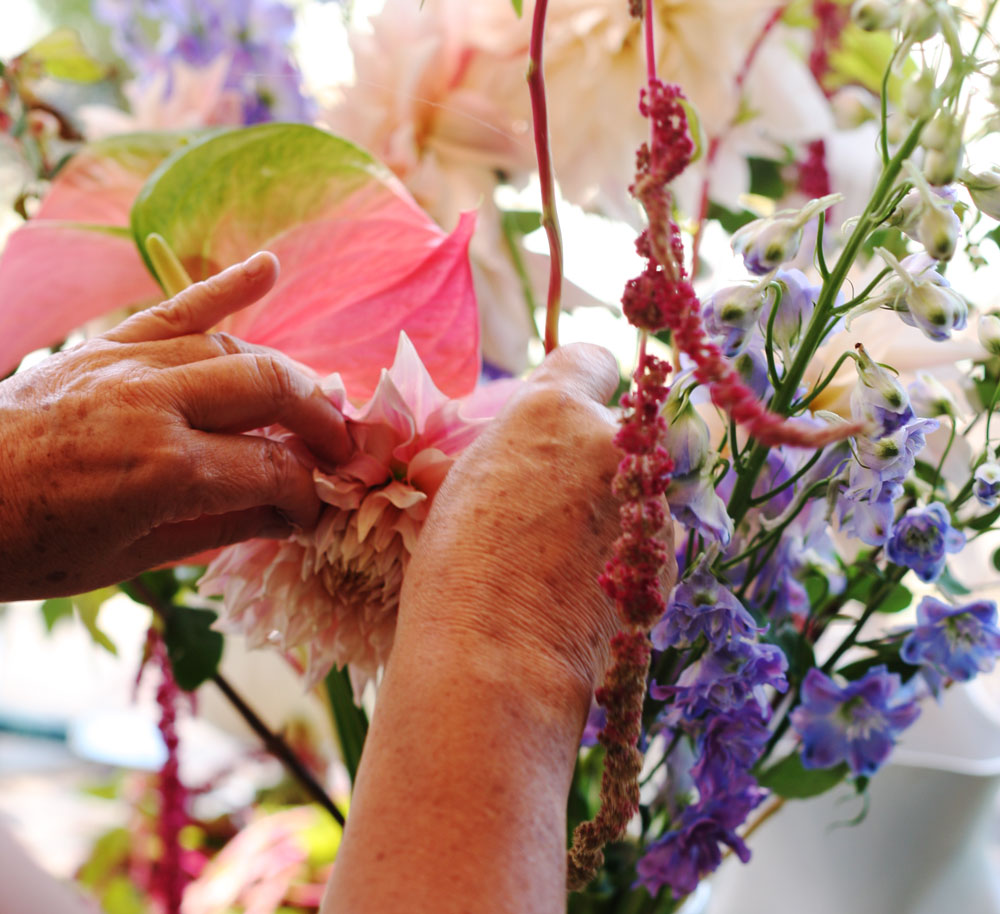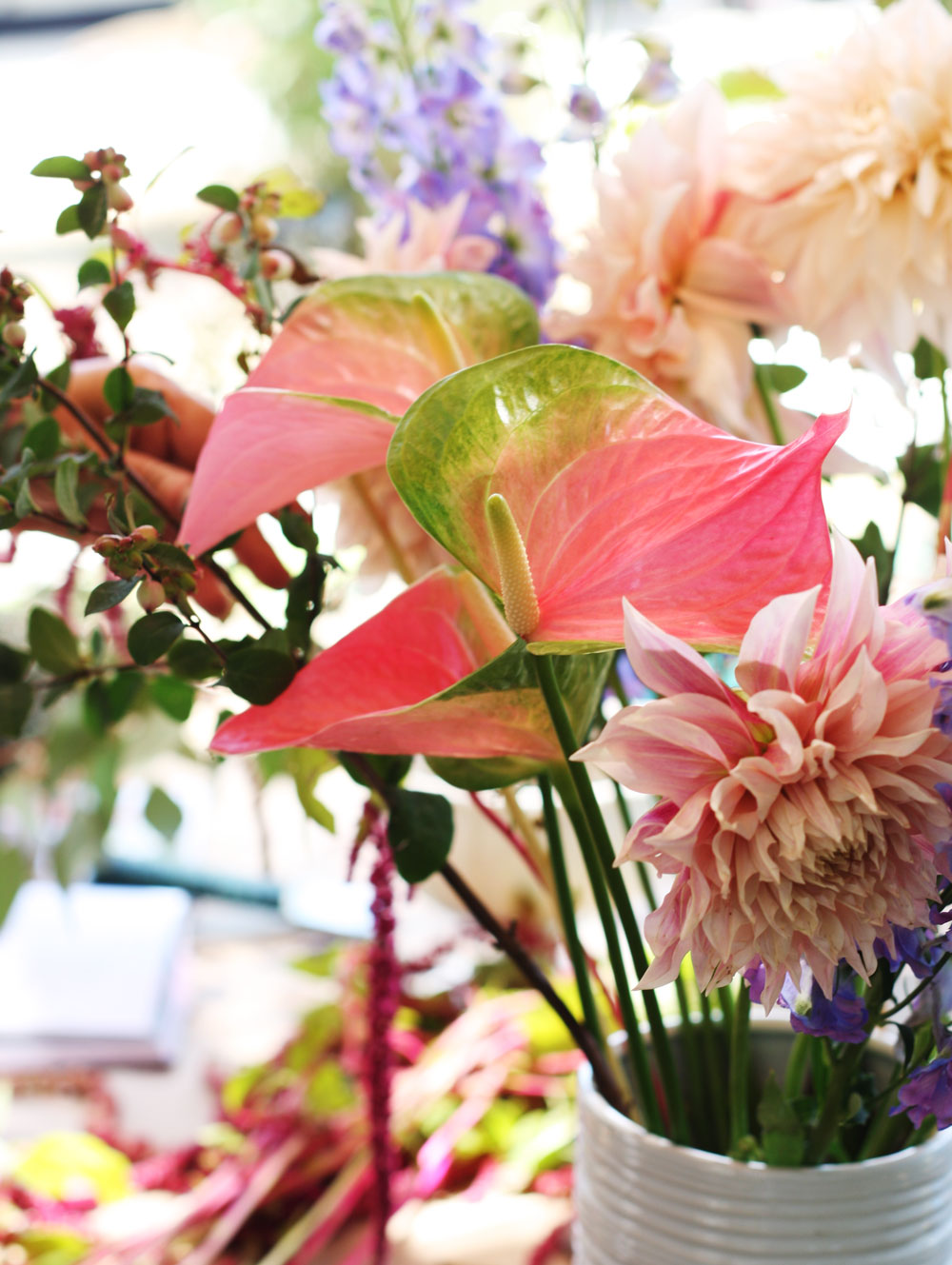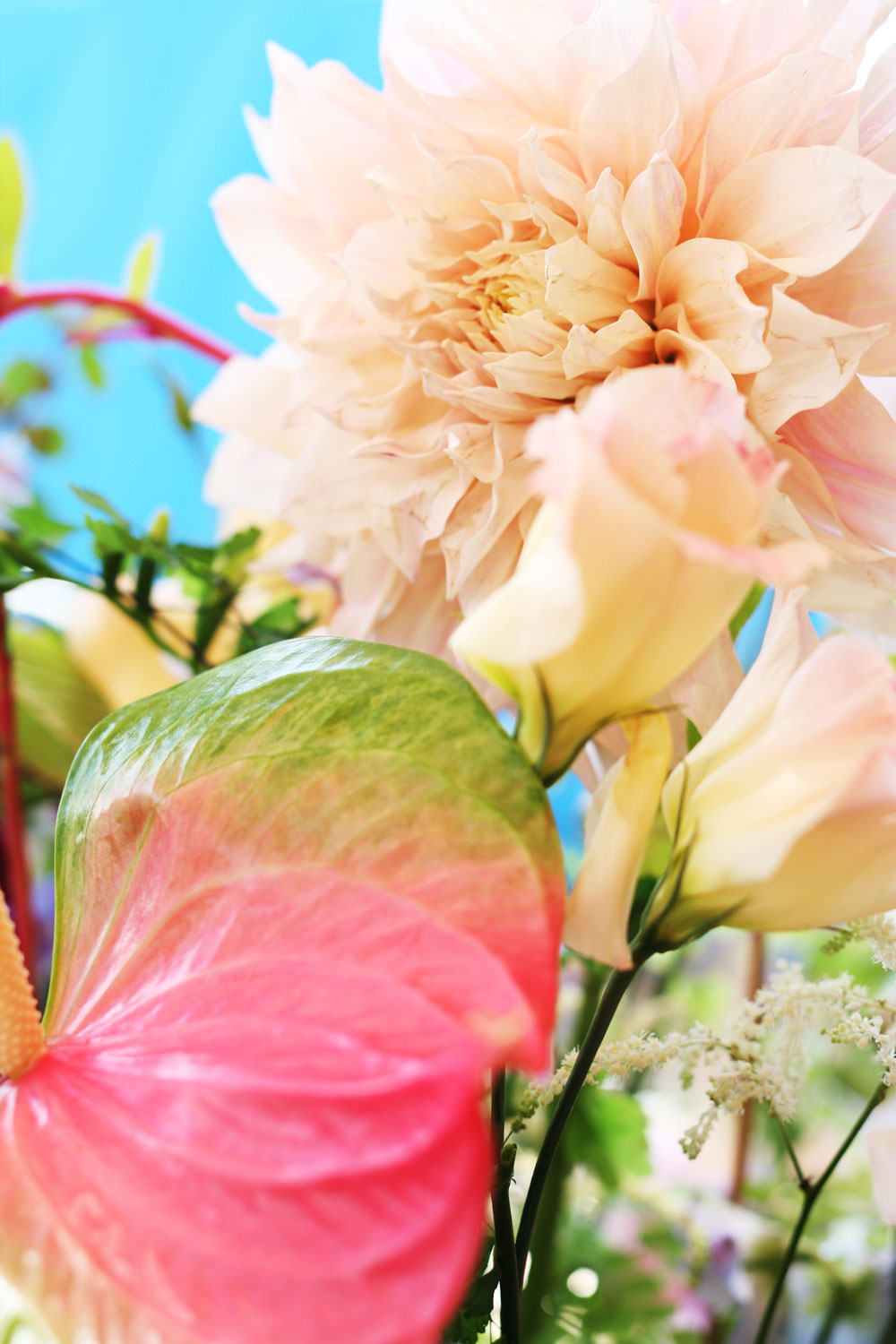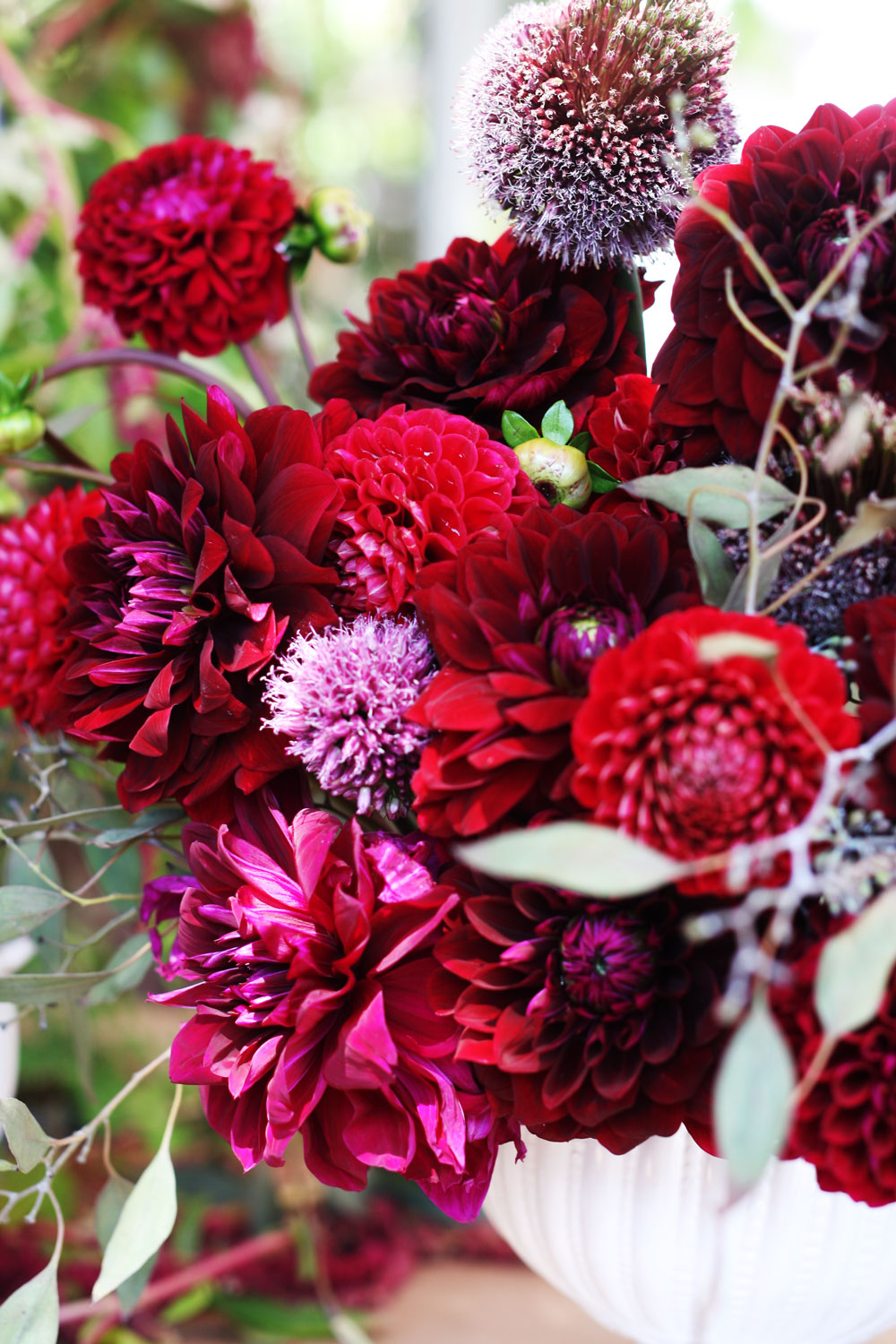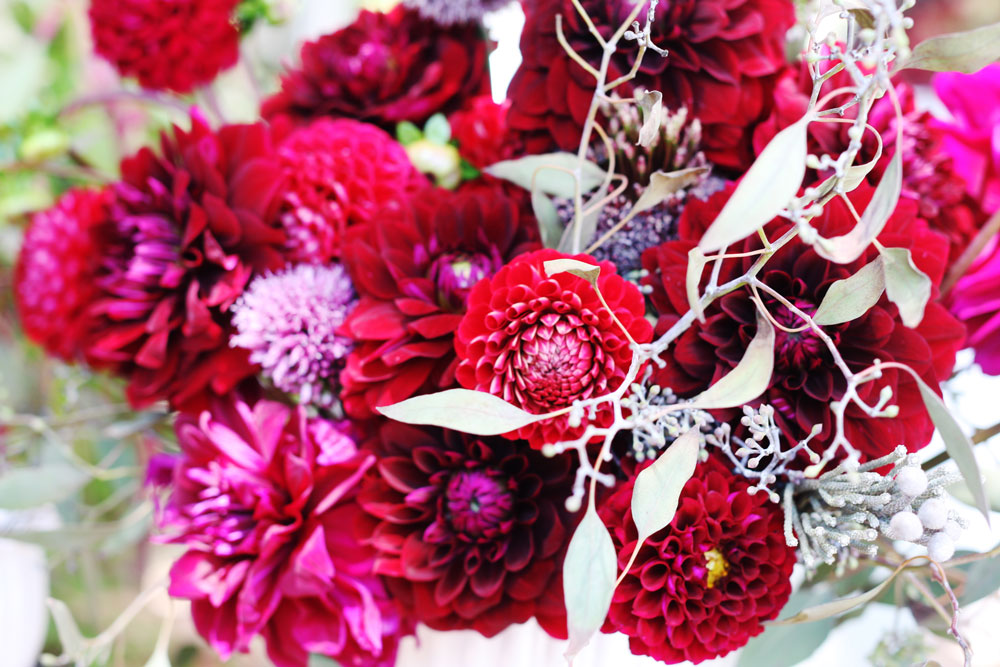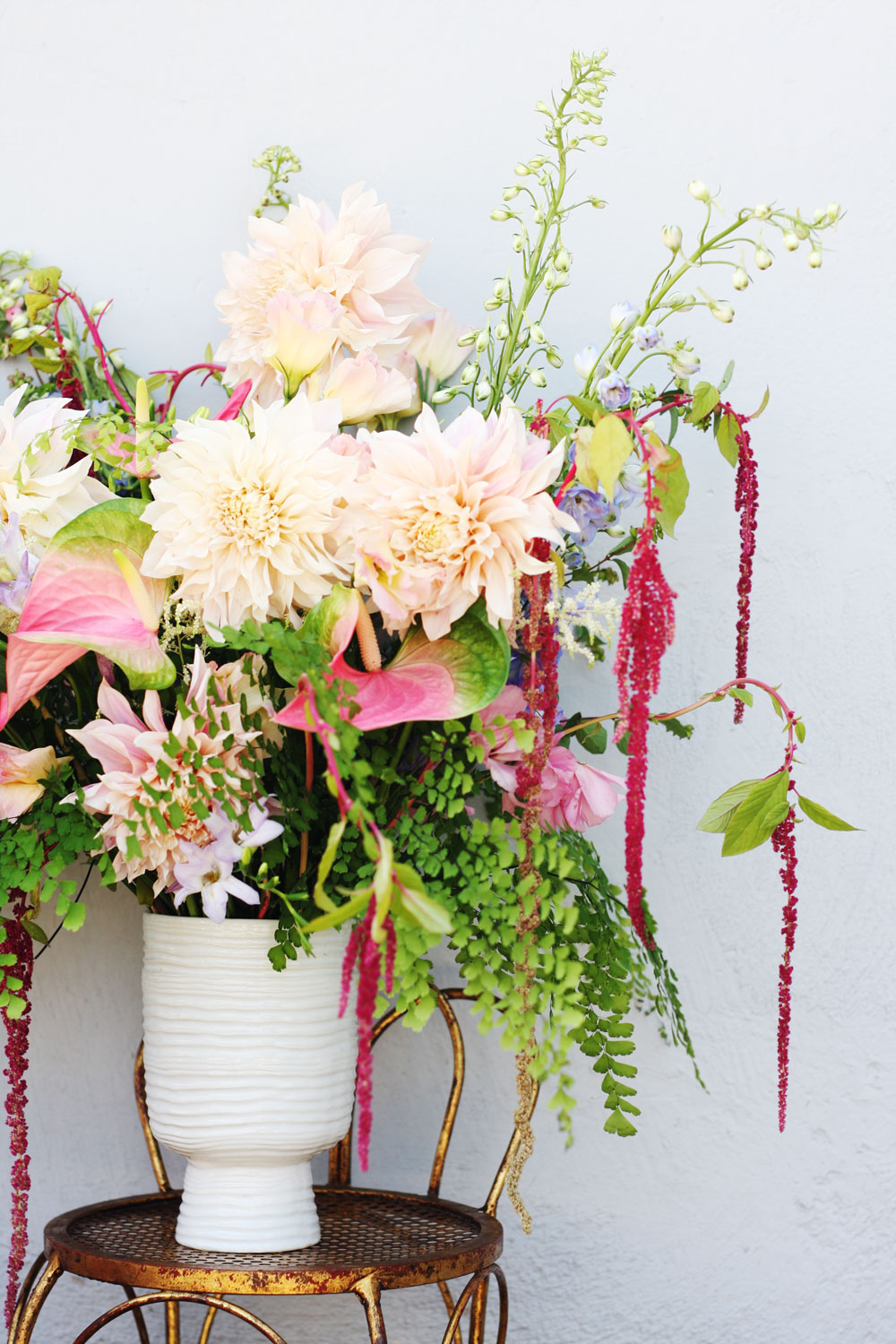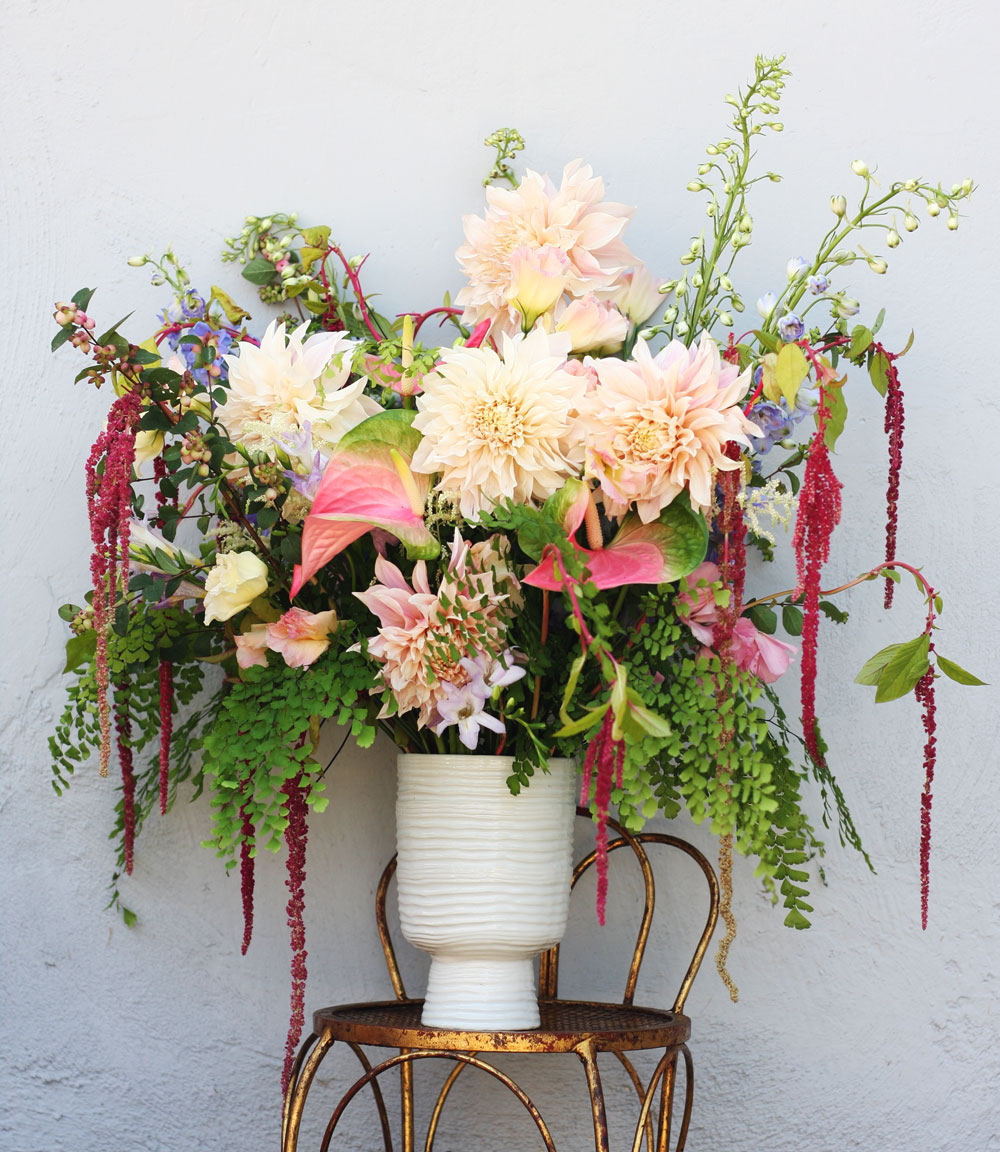 This is the arrangement my mom did. Her way of doing it was to place her main flowers in the middle and then add fillers as she felt like.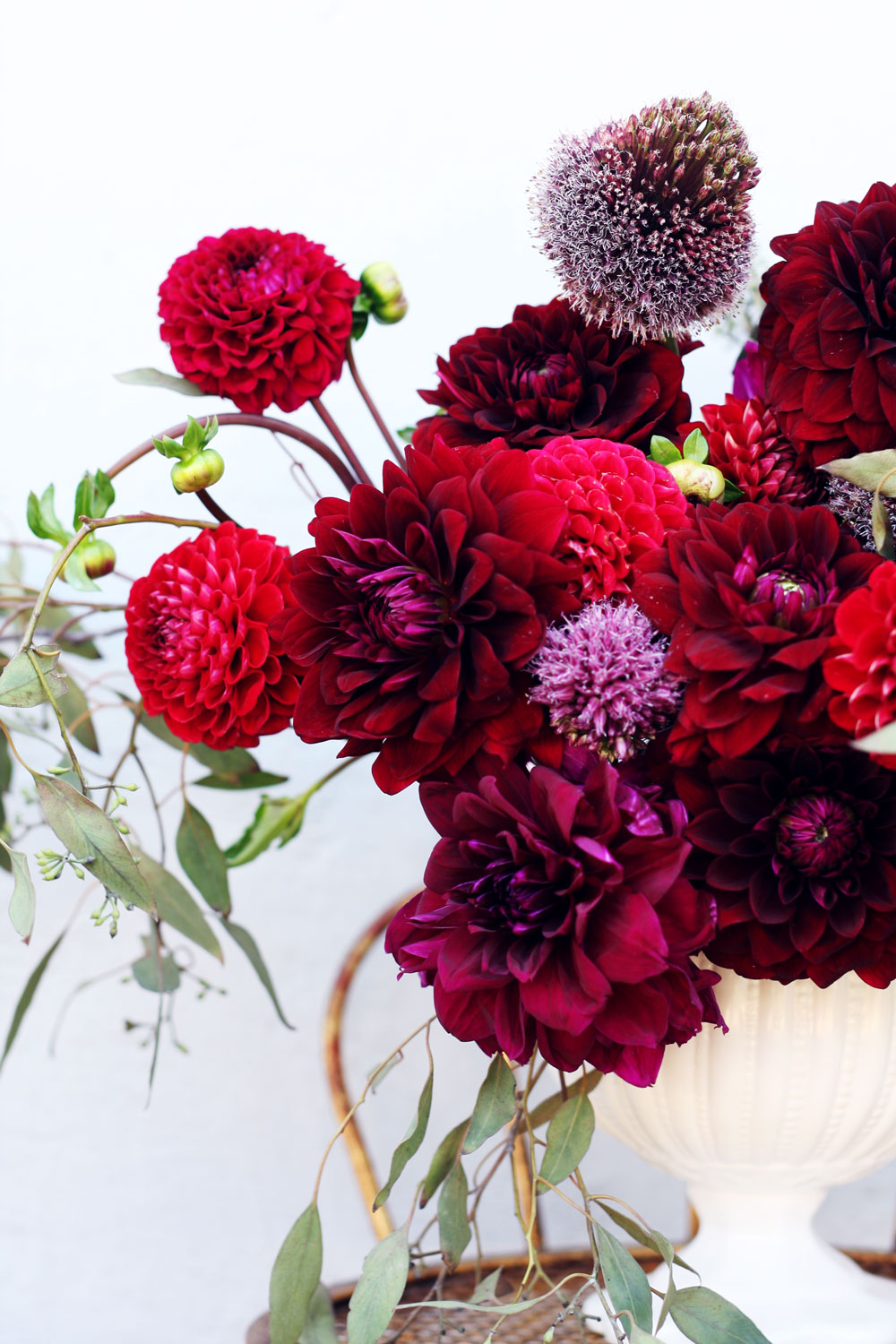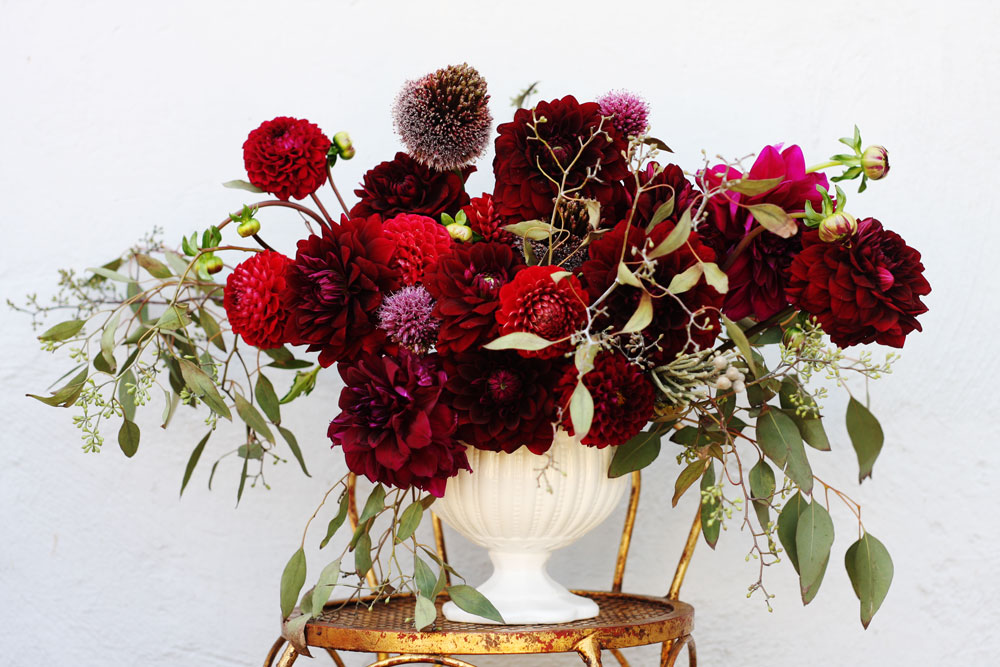 This is the one I did.
Hope you like them. Have a fun day!
https://jestcafe.com/wp-content/uploads/2016/08/jestcafe.com-flowerdaywithmom12.jpg
1500
1000
Mila
https://jestcafe.com/wp-content/uploads/2017/08/Jest-Cafe-about-design.jpg
Mila
2016-08-25 06:57:08
2016-10-06 08:55:42
An Afternoon Doing Flower Arrangements