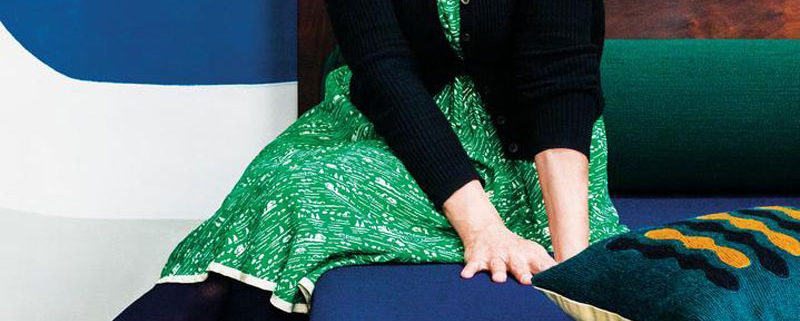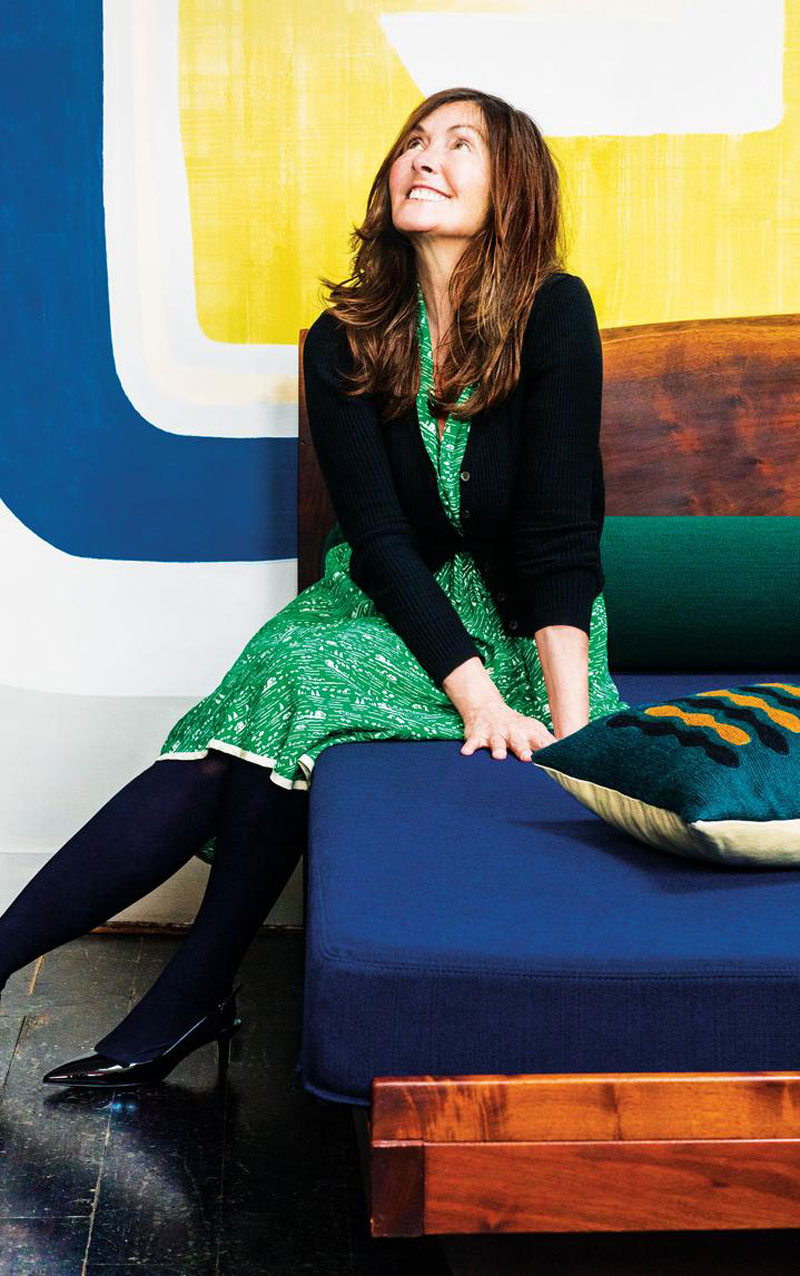 So far, Florence Lopez is my favorite discovery related to interior design this year.
Weekly, I look through interior design magazines and blogs; so many photos of beautiful places, and only a handful of times I am truly love struck at how creatively genius some people are! Of course, Lopez's style resonates with me, but, even if it is not what you like (for example, if you prefer white walls and Scandinavian style), surely you can admire the capacity for courageous design.
I would describe her work with four words: bold, colorful, original, and vintage. She is a Parisian antique art dealer that has decorated her apartment 18 times in the last 24 years. Yes, she is THAT creative and restless.
Her style is unique and powerful. I am drawn to her wonderful vision of color, her furniture choices, and eclectic mix.
For example, let's look at this painted mural in her studio, inspired by Brazilian landscape artist Roberto Burle Marx: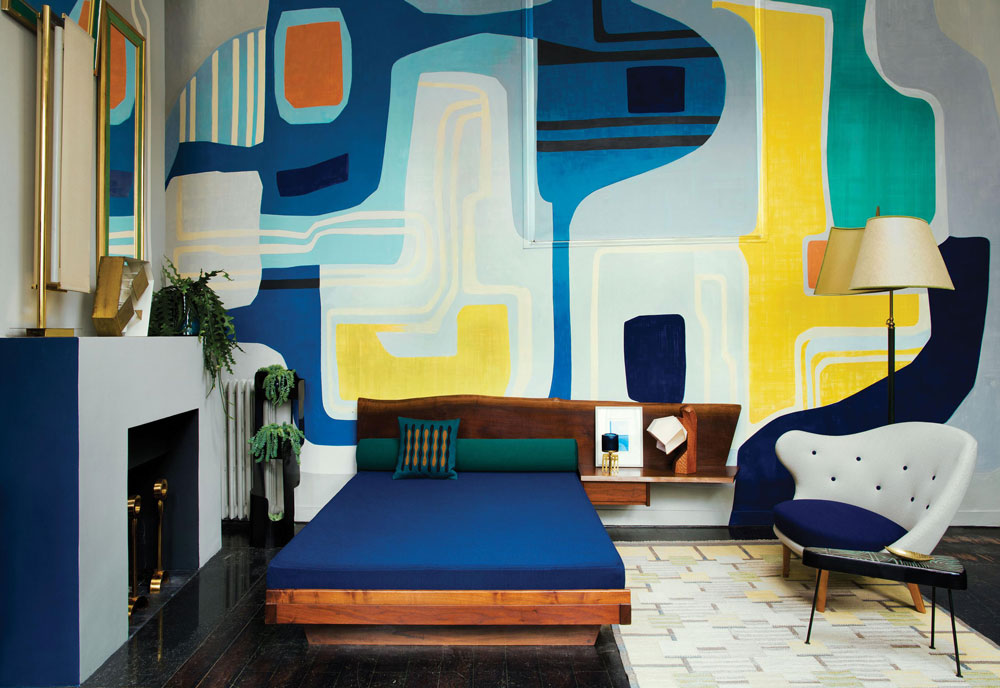 It is a good replacement of art and it is beautiful. How fun to choose a strong hue with that navy blue accent scattered throughout the room, and that lemon yellow as the spotlight. Brave, very brave.
And her bedroom: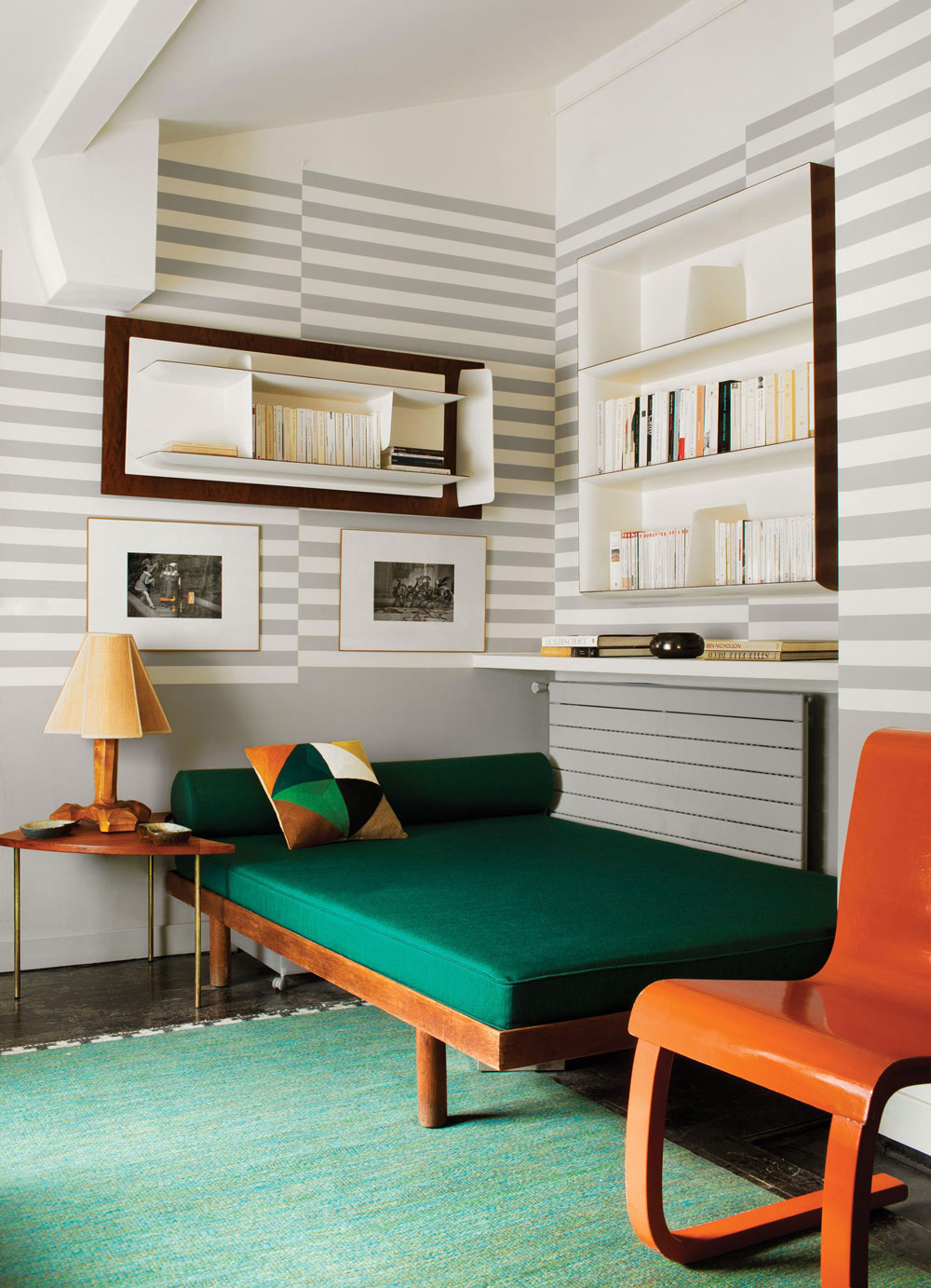 The grey walls surprised me. They silence the room. Very sophisticated.
My other a-ha moment was the kitchen.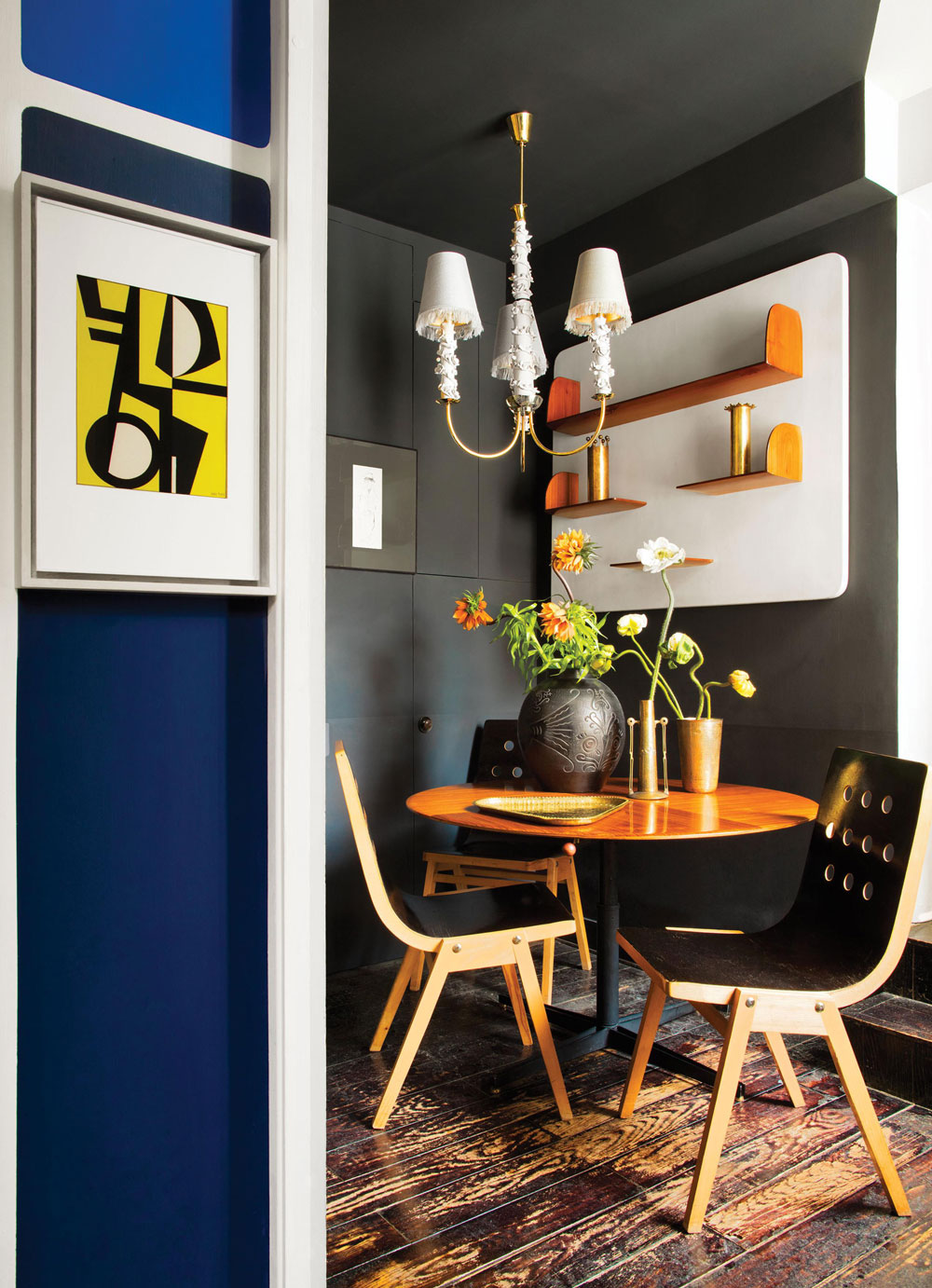 In the midst of color, a dark grey kitchen fits right in.
Here are more photos of her place… to find endless inspiration. Hope you like them.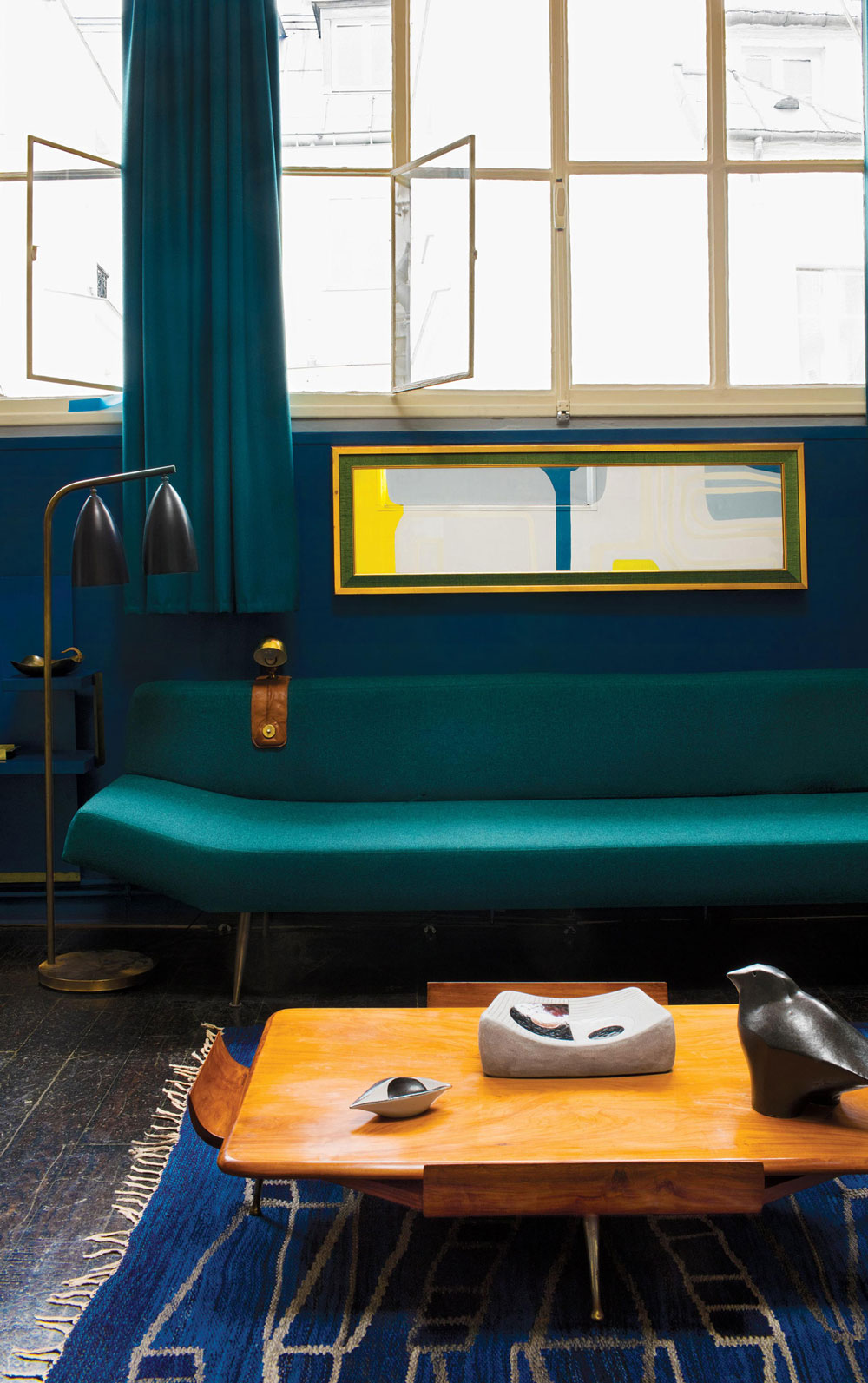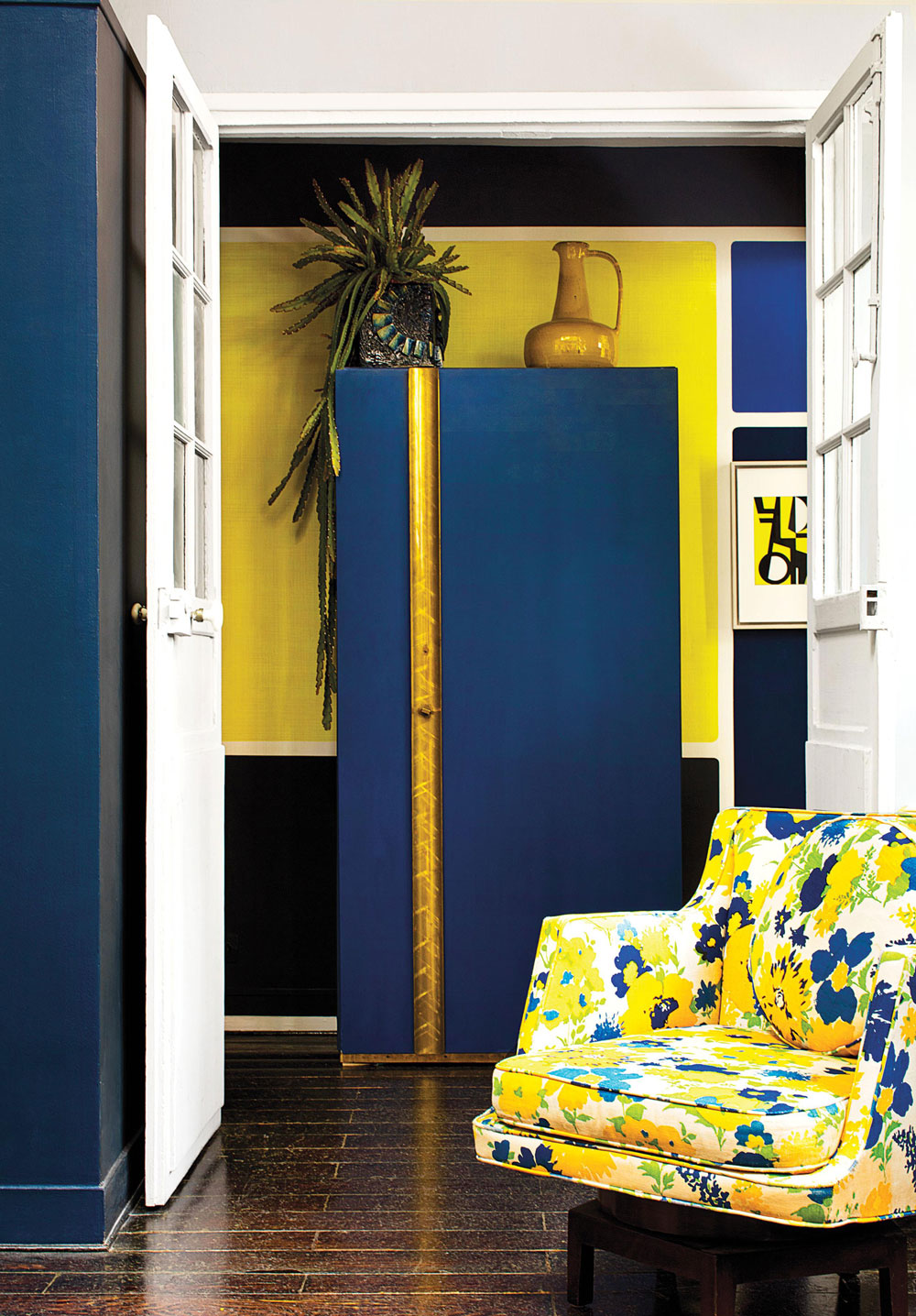 https://jestcafe.com/wp-content/uploads/2016/09/jestcafe.com-florence-lopez6.jpg
1276
800
Mila
https://jestcafe.com/wp-content/uploads/2017/08/Jest-Cafe-about-design.jpg
Mila
2016-09-21 05:00:20
2016-10-06 08:52:59
Florence Lopez's Bold And Colorful Design