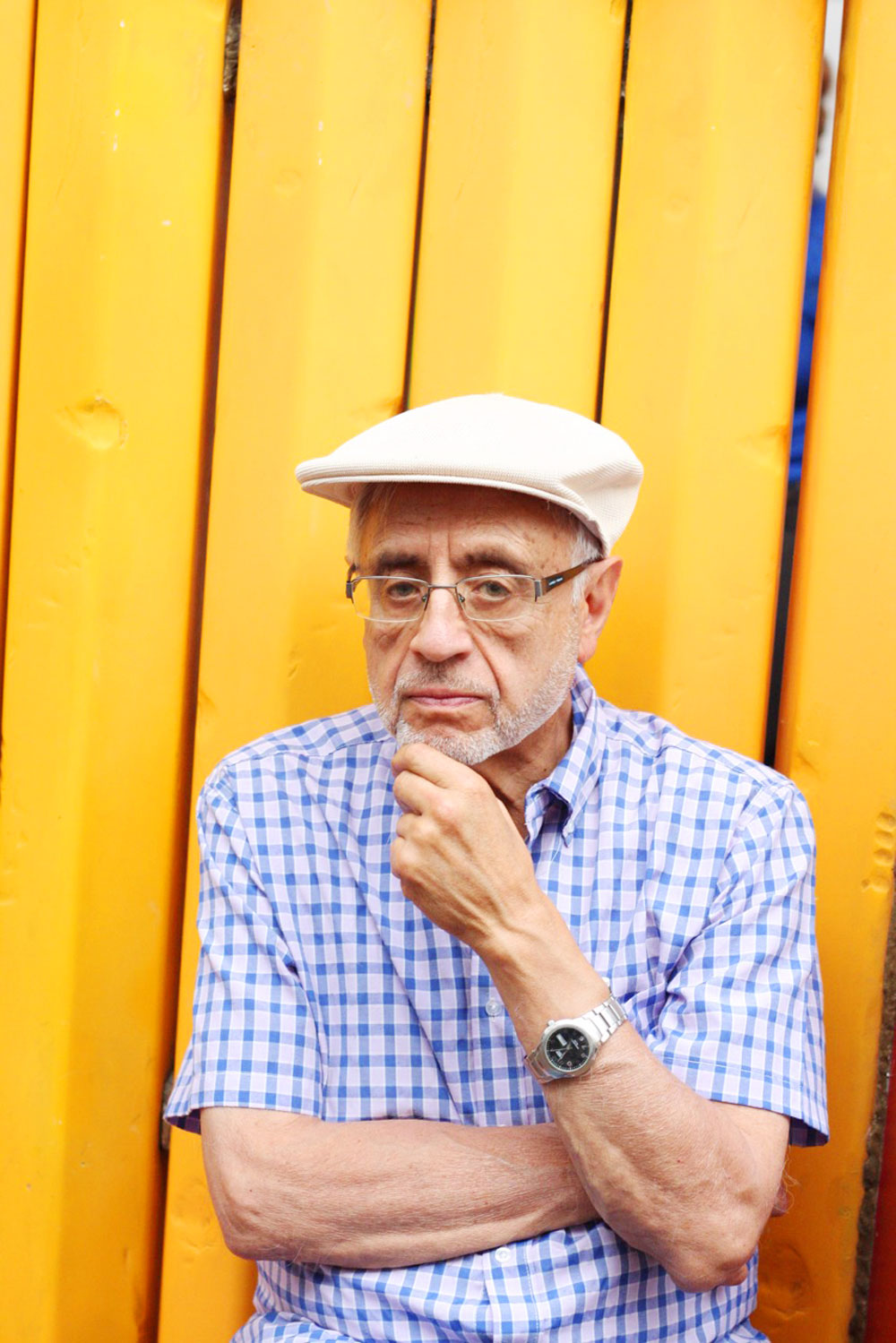 My dad is 82; he is old. Once you turn 80, I believe, you become officially old, no way around it. Aging and dying are difficult processes. I don't want my dad to get sick; I don't want my dad to die. I, myself, see how youth is trailing behind me, soon to be let go.
In this society that idolizes vigor and energy, aging is difficult. There is so much to learn from wisdom and age, but we decide to look the other way and pretend it doesn't exist. Well, in my search for understanding, I decided to ask my dad hard questions about aging, questions that we don't like to ask. I wanted to know how he feels about being old, and I want to prepare myself for what is coming.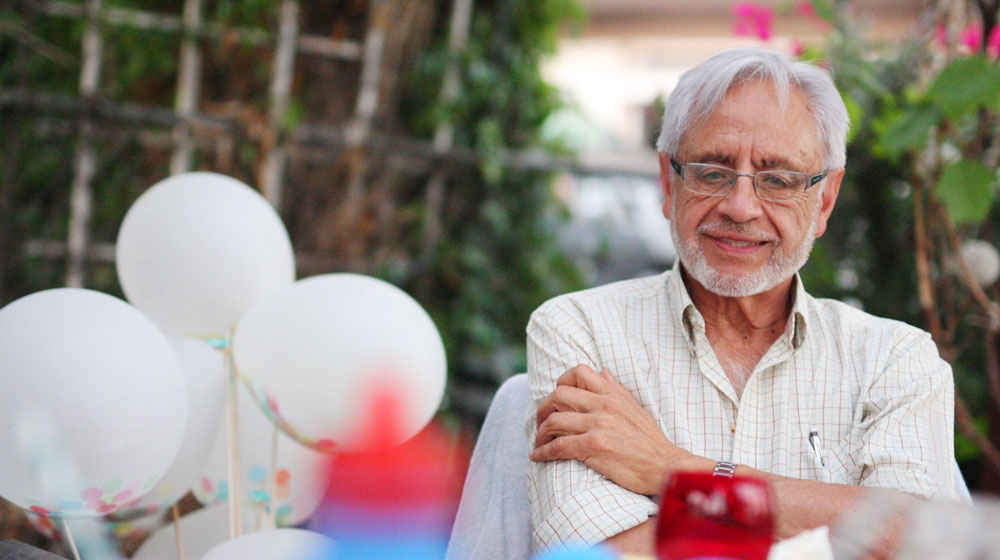 My dad is a nice man that has changed drastically in old age. Sometimes he can be detached from others; he lives in his own world of poetry, classical music, and art; but he is also very loving. His grandkids and his job have become the essence of his existence. I have always felt loved by him, and I always knew he was special. He is an intellectual, smart, very creative man, with a wonderful sense of humor. He introduced me to the world through art, compassion and laughter.
Before we move on to the questions I asked, I would like to alert you that my dad could be a pessimistic poet. I tried my best translating his words (he is a Spanish speaker), but it was difficult to capture the nuances of his terms and humor. In the future, I would like to interview more people over 80 for this blog, as an attempt to capture wisdom and knowledge. In hindsight, I should have started with a person that sees life and age through a positive lens, but, on the other hand, why avoid difficulty? There is beauty and growth in everything.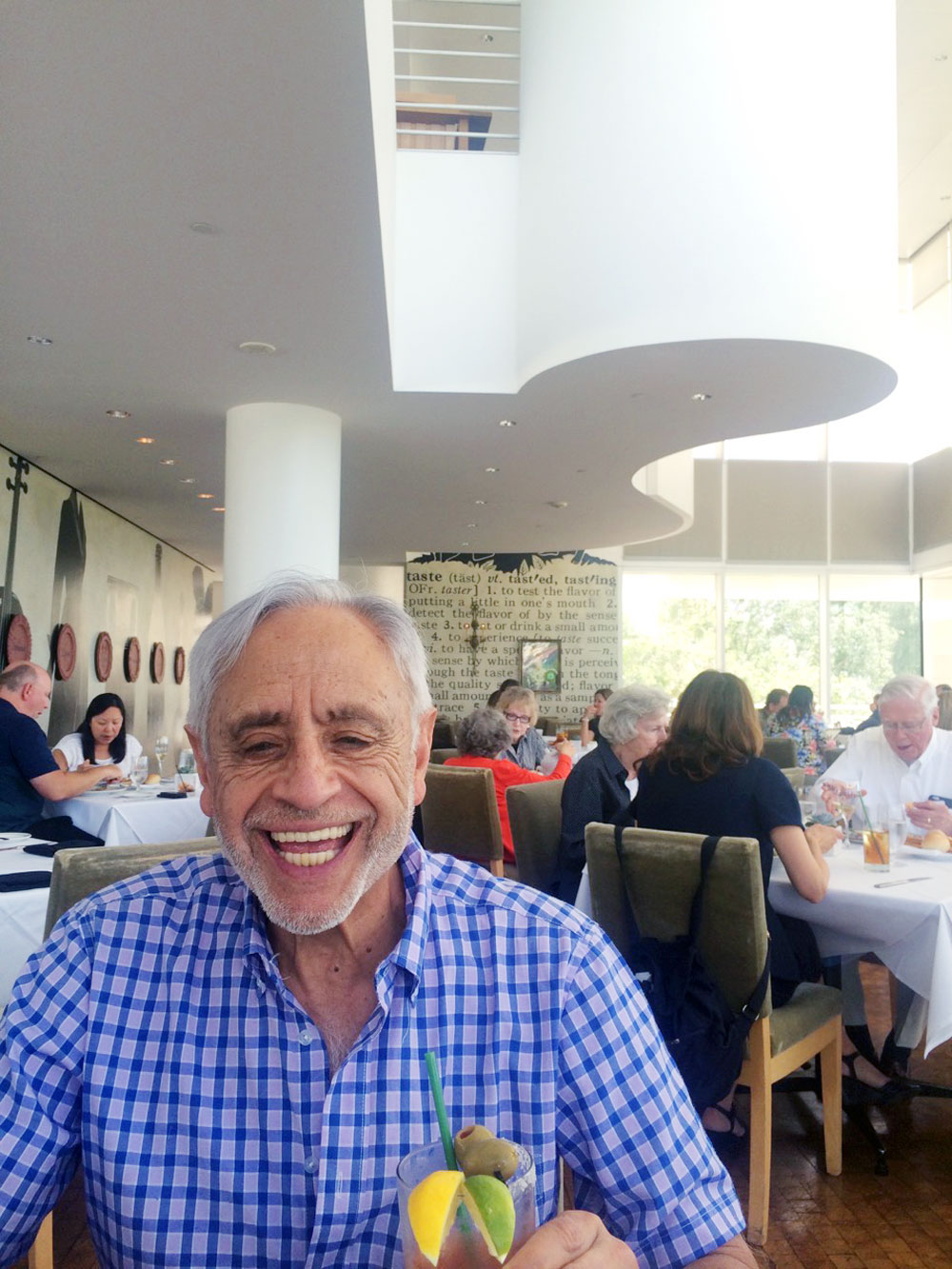 Here are the questions that I asked my dad, and here are the answers he gave me. I hope you like this one.
1) What have you liked the most about living so far?
It moves me to remember the games and studies at my school in La Serena (Seminario Conciliar), Chile; my first platonic love for whom I shed tears; building our house in Angamos, Punta Arenas, the Versailles of my existence. I would also like to resurrect our ski trips to the Cerro Mirador, where the snow still cries for us, and the sweet and swift years of marriage to your mother (my parents got divorced 10 years ago, after 27 years of marriage).
2) What makes you happy right now?
Memories, which are now ruins that I'm only able to  see through the light of a torch.
3) How do you feel mentally? And, in comparison to when you were young?
Diminished. I live my life trying to avoid looking foolish, but I can't.
4) How do you feel physically? And, in comparison to when you were young?
Also, diminished. The passing of time has slowly transformed my body into a heavy armor that tries to keep me motionless.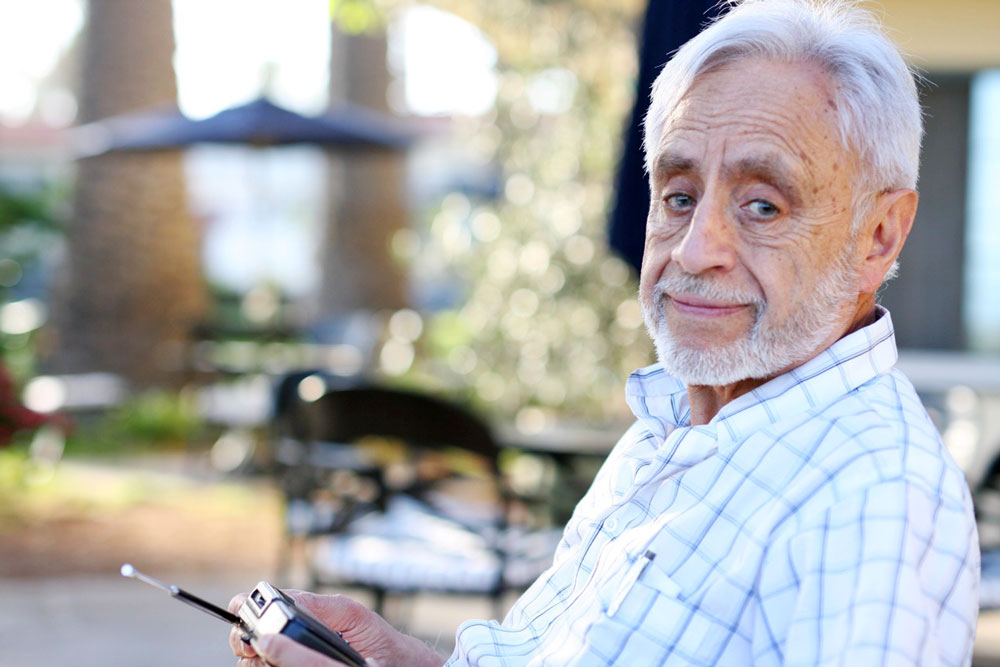 5) How do you see your future? What do you expect from it?
To keep becoming ruins, supporting myself on pillars made out of memories.
6) What are the most impressive changes that you have witnessed during your life?
The technological changes that have isolated me and made me more dependant, limiting my autonomy.
7) At what age did you start feeling old?
In spite of my answers, nobody has yet created a calendar that can make me feel old.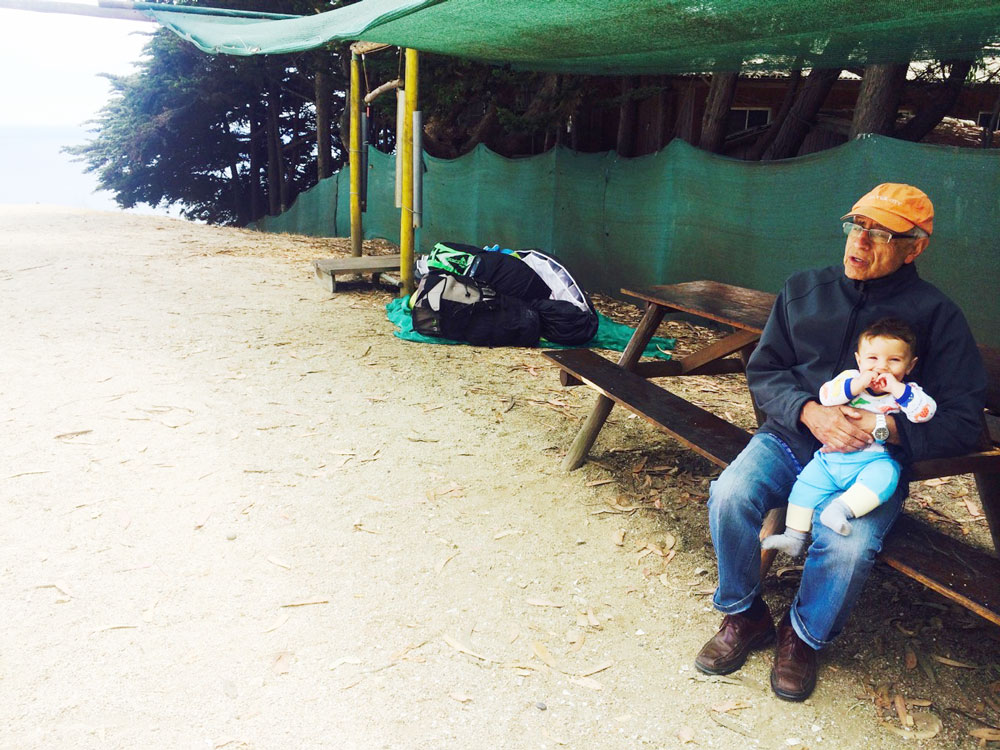 8) How is it to be old?
Is like being transformed into a night traveler, where the hills and land are hidden, and you can only discover the sky.
9) What is the hardest aspect of aging? What is the best aspect of aging?
As I told you before, I have not penetrated that stage yet. Ask me by knocking on my casket, or bury me with a cell phone so I can let you know.
10) How do you feel about death? How do you feel now that you are closer to it?
I will defend myself from her by clinging to my memories… I die every instant. My life is a consecutive number of deaths.
11) What advice would you give your grandkids?
I can't think of anything I could be an example of. (This answer made me sad because it is not true, but I now this is what he believes)
Thanks, dad.  Te amo.
PS: Writing this post made me cry. If you have a parent that is old, I would encourage you to do the same exercise with him/her. It helps to understand and connect. If you do, please, share. I was also wondering, what other questions do you think I should have asked? What would you like to learn from our elders?

The picture below doesn't have the best quality, but it is so sweet, isn't? You can see how comfortable the grandkids are around my dad.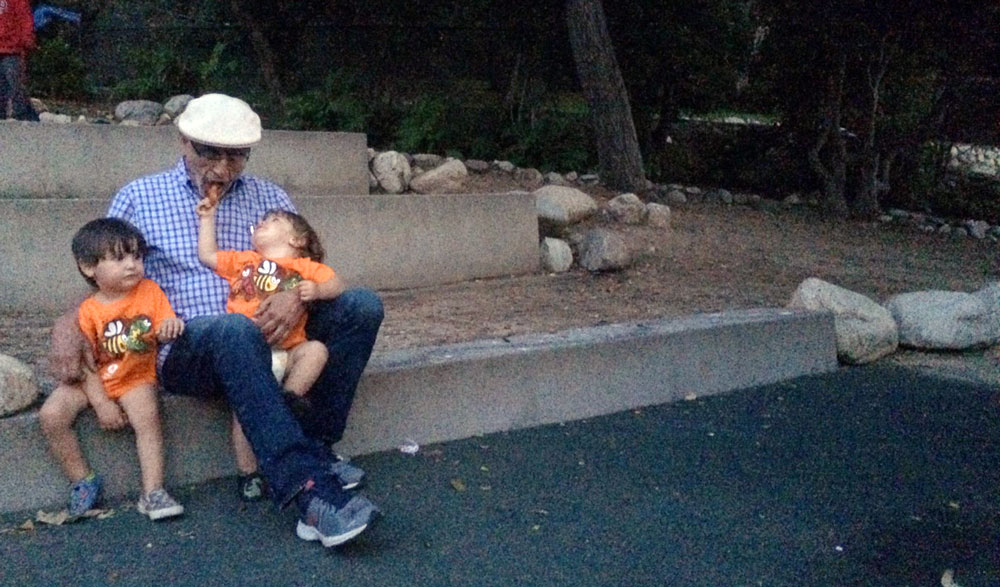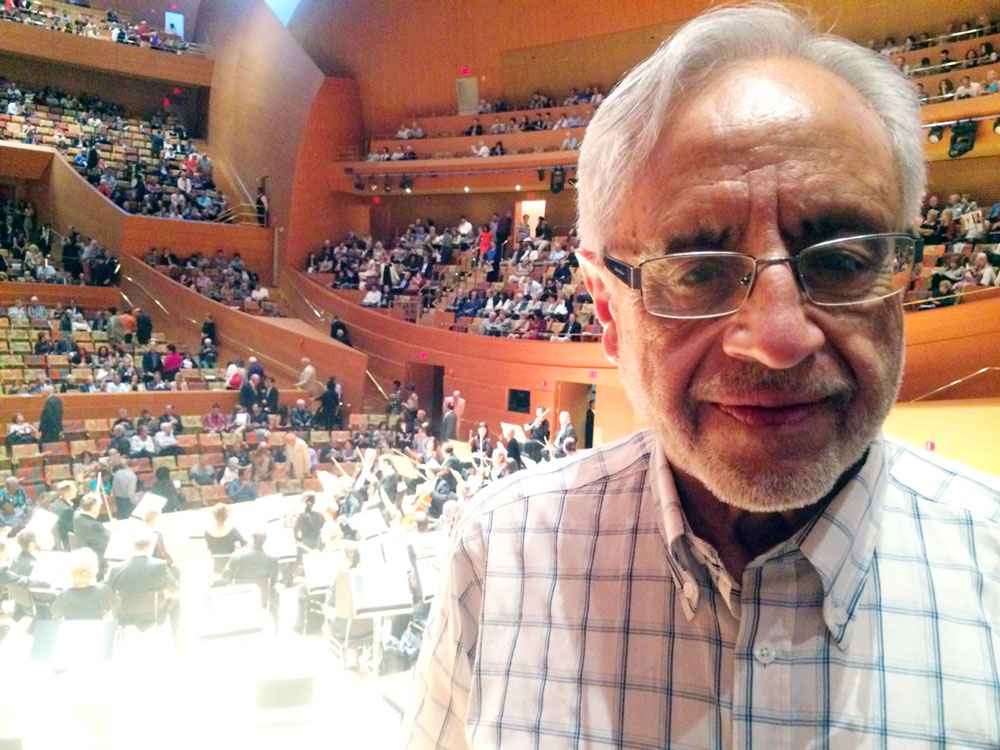 Te amo, papi.
https://jestcafe.com/wp-content/uploads/2015/11/feat3.jpg
416
1000
Mila
https://jestcafe.com/wp-content/uploads/2017/08/Jest-Cafe-about-design.jpg
Mila
2015-11-13 14:33:10
2015-11-14 05:42:27
On Aging - My Dad