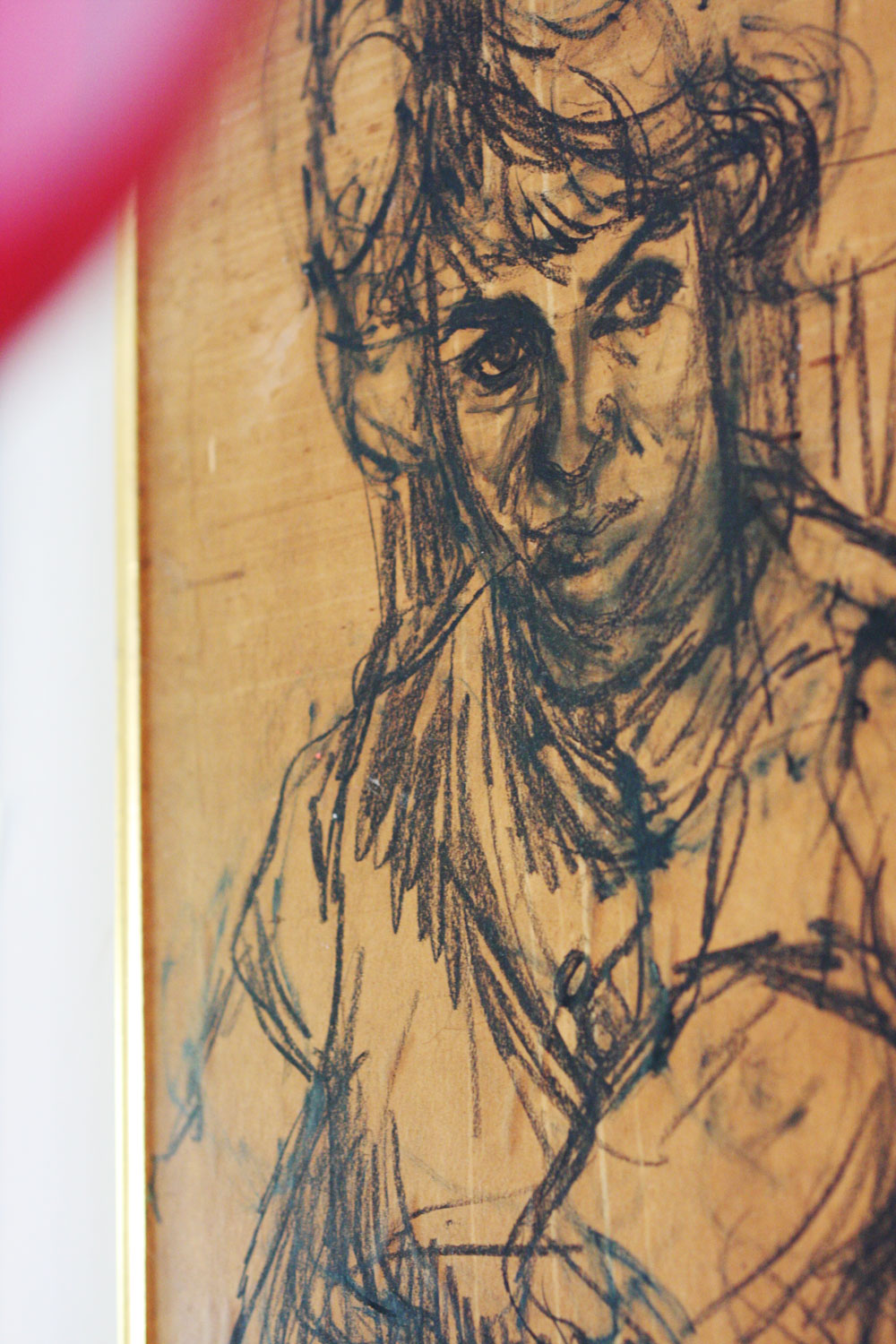 Vintage hunting is my passion and that of another million people in cyberspace. To connect with other fans of thrifting, I have been using the hashtag #thriftscorethursday on Instagram. That feed lets me look through cool treasures others have found. It also makes me feel bad about not scoring that cool stuff myself, but that is more related to my horrible personality (and the nature of social media) than the hashtag.
This week, I shared a photo of some of my best scores ever: two Jason Monet drawings.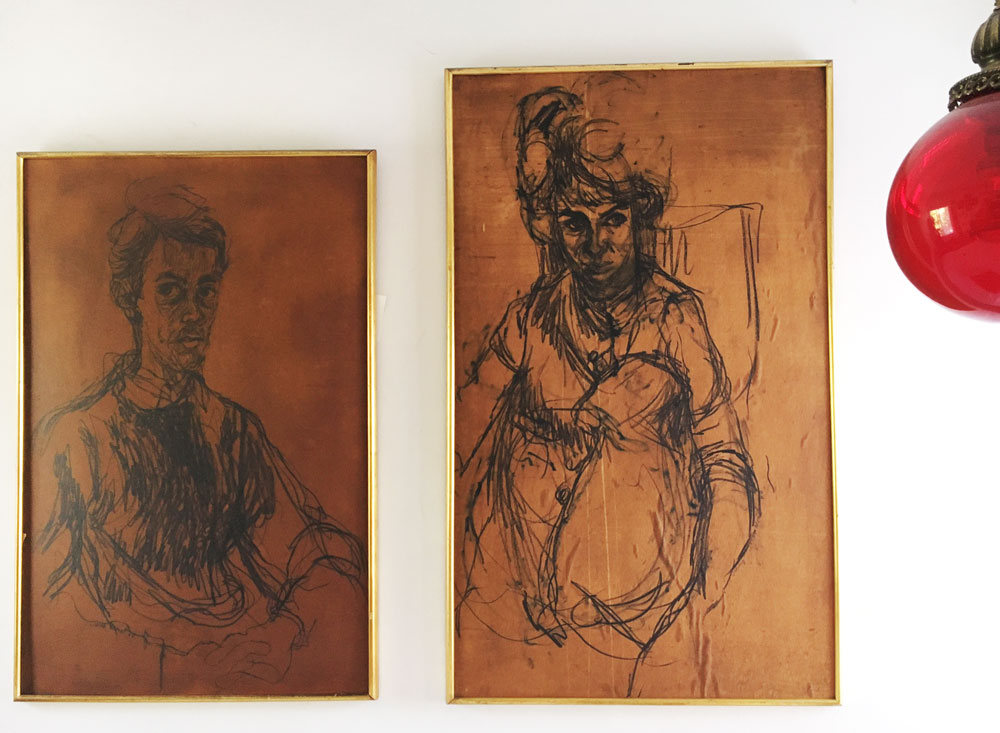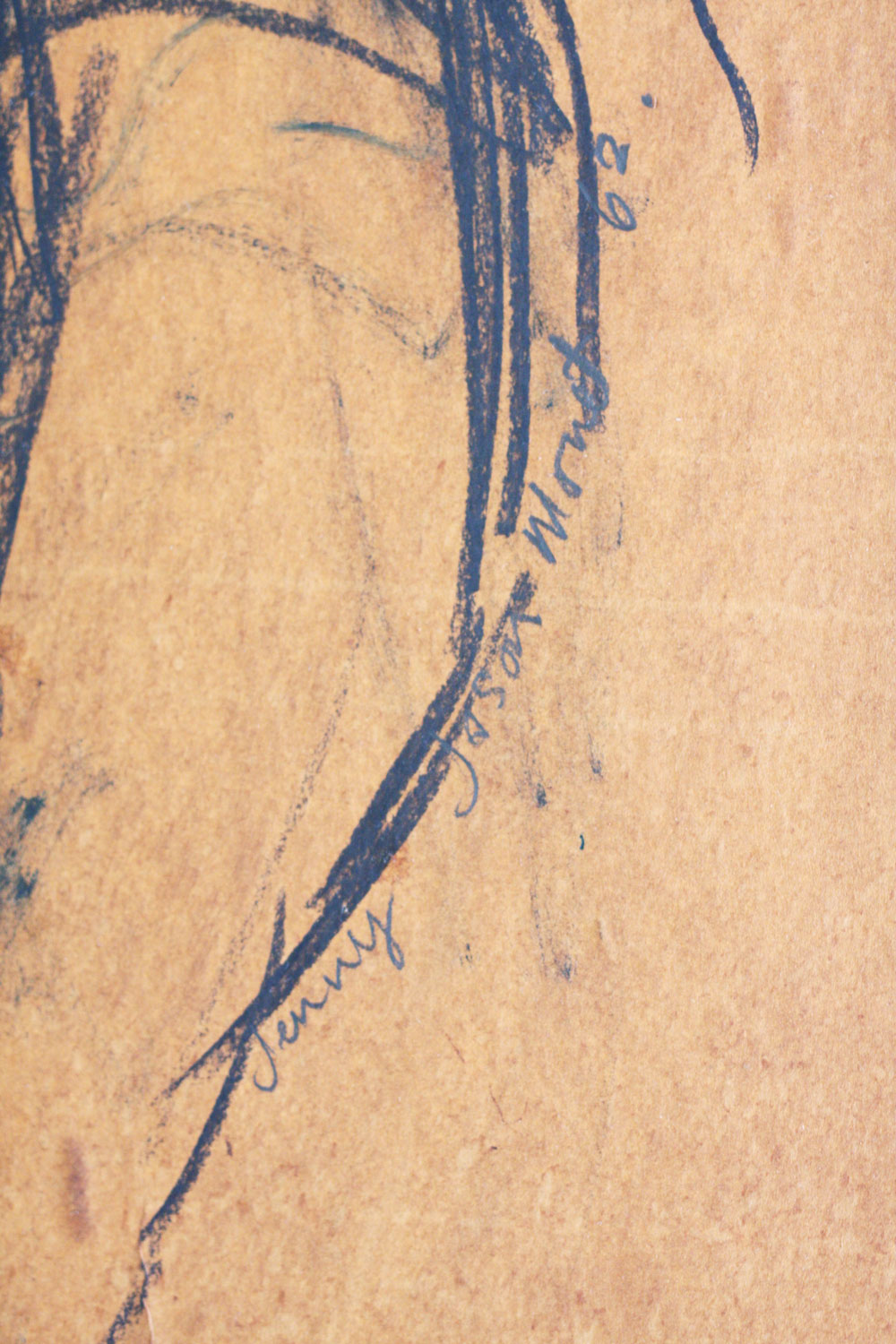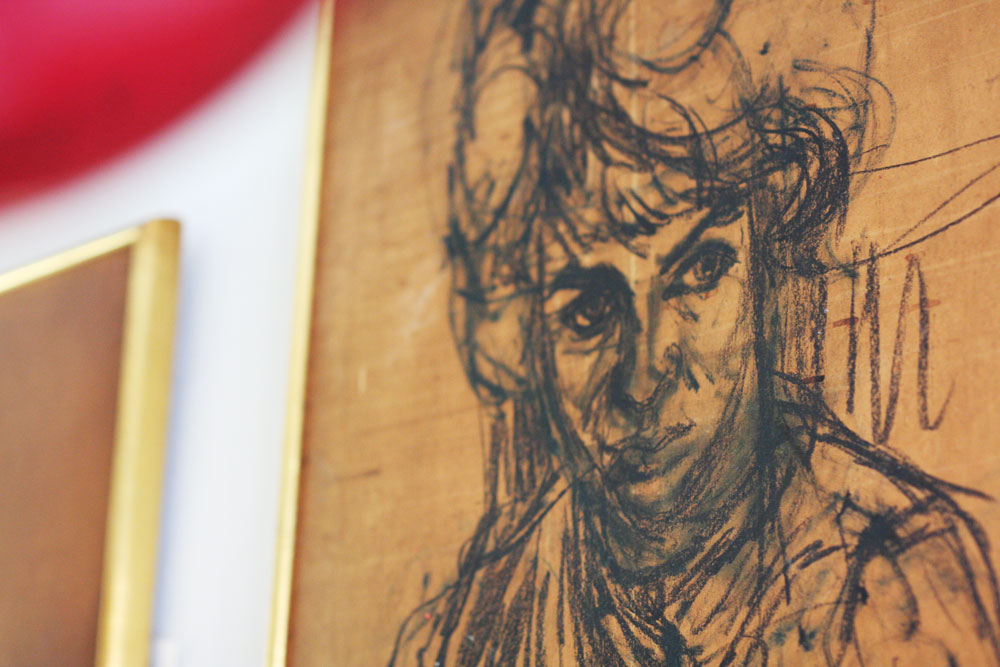 The first time I saw them I had to contain myself. I didn't want anybody else around me to see the excitement I was feeling at finding these two amazing art pieces. They are not your average painting. They are big, beautiful-ugly, and very cool. Then I looked at the price tag and I flipped: too expensive for my budget, but I didn't give up.
I kept going back to that thrift store every day. Nothing. They wouldn't budge.
A month went by and the drawings didn't sell, then, the thrift store had a 40% discount on all art pieces. I run to the store and killed them with kindness until they gave me the drawings for ¼ of the original price. I cried, paid, and proceeded to hung them in my previously soulless room.
This, my friends, is how the life of a serious thrift score finder looks like. Get excited. Cry in agony. Drown in happiness. Repeat.
Thrift Score Thursday Features
This week, I am cohosting the #thriftscorethursday hashtag event. I went through everybody's scores on Instagram and chose my favorite pieces. I enjoyed this process so much that I am looking into a new career as a curator. While that is in the works, let me show you my favorite finds of the week.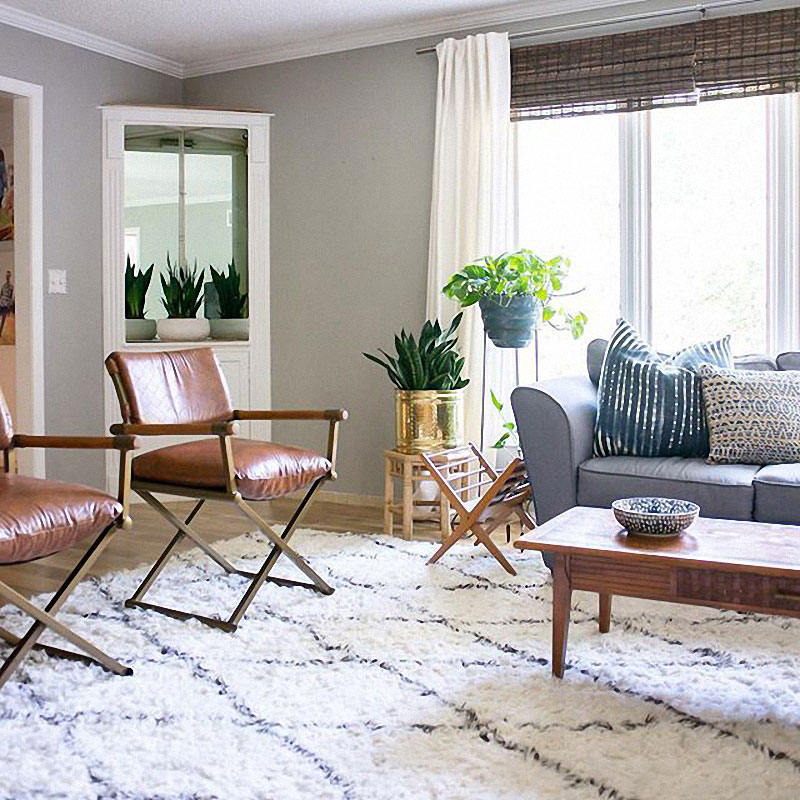 Obviously, these chairs from biggerthanthethreeofus made the cut. Years of vintage hunting have shown me that it is not easy to come by these kind of chairs at a thrift store (or anywhere else). They didn't even need to be reupholstered, and the brass…well, I love brass, don't you?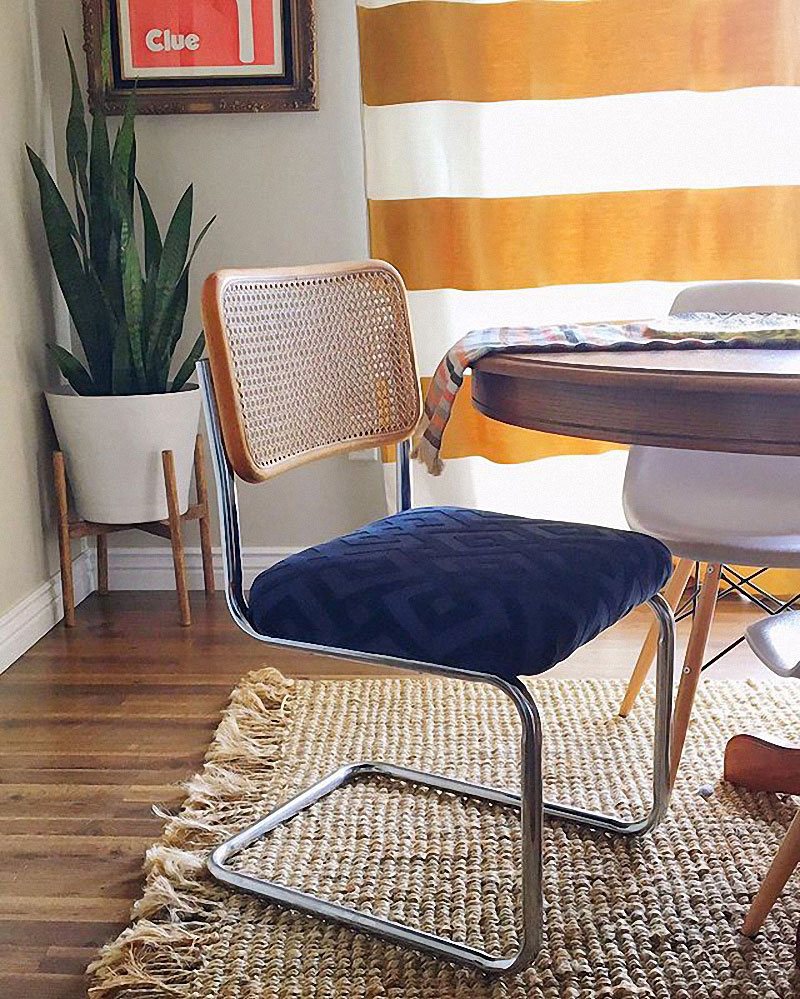 This chair with the cane back is so simple and beautiful. Thegildedpanda scored it. I wonder if she reupholstered it, too.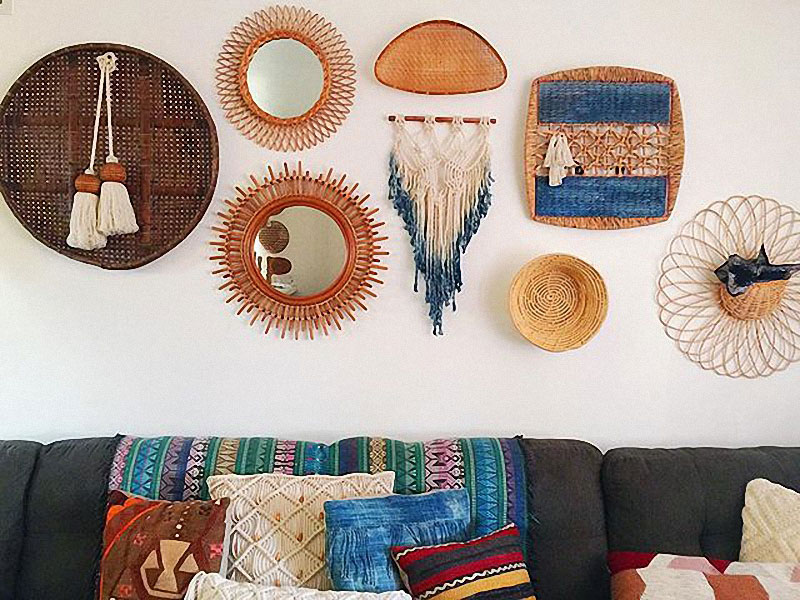 This wicker collection from the bohemianfleamarket is gorgeous and proves that perseverance is the key to success. A collection like this doesn't happen over night, but when it is done, it is well worth it. Beautiful wall decor.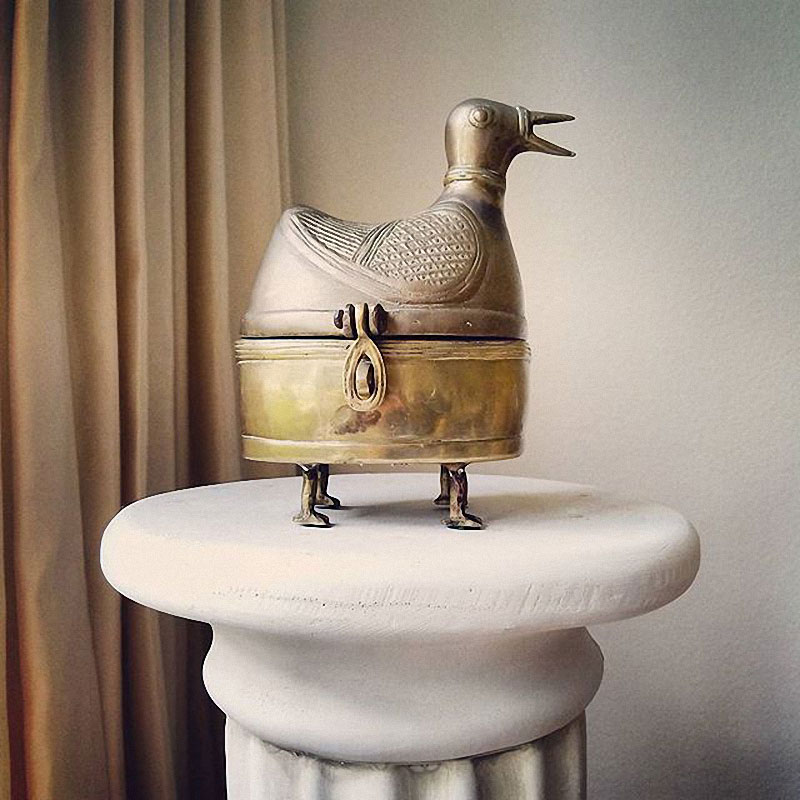 This bird brass box is such a score! I wish I would have found this. A unique piece that makes a beautiful statement. I really like it. Via rosie.case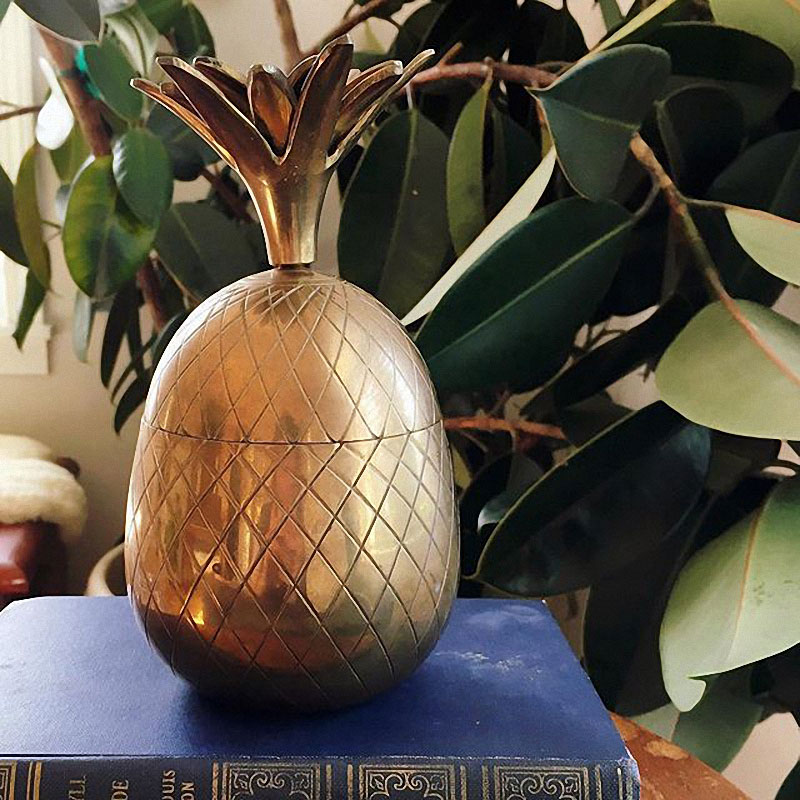 OK. Brass pineapples are very trendy right now, and have been for a while. If you see one at a thrift store, you better get it ASAP. If not, it will be gone within the hour. Via danamoss
Cohosting this week's #thriftscorethursday was so fun!
Check out my cohosts' finds and features. You can find links to their posts below. Thanks for stopping by!
https://jestcafe.com/wp-content/uploads/2016/09/jestcafe.com-thriftscorethursday4.jpg
1500
1000
Mila
https://jestcafe.com/wp-content/uploads/2017/08/Jest-Cafe-about-design.jpg
Mila
2016-09-01 03:00:37
2016-10-06 08:55:08
Hosting Thrift Score Thursday