I am married to the ultimate BBQ guy. When he barbacues, which he does often, all my friends fight each other to make it to the guest list. His meats always come out tender, flavorful and cooked to perfection. He is so good he has a You Tube TV channel with BBQ recipes. If you don't have a clue about how to cook a good steak, don't worry anymore, just watch a video or two from his channel and you'll soon be moving to Kansas City and opening a barbecue restaurant. I regularly use his techniques with excellent results even though I am a mediocre cook.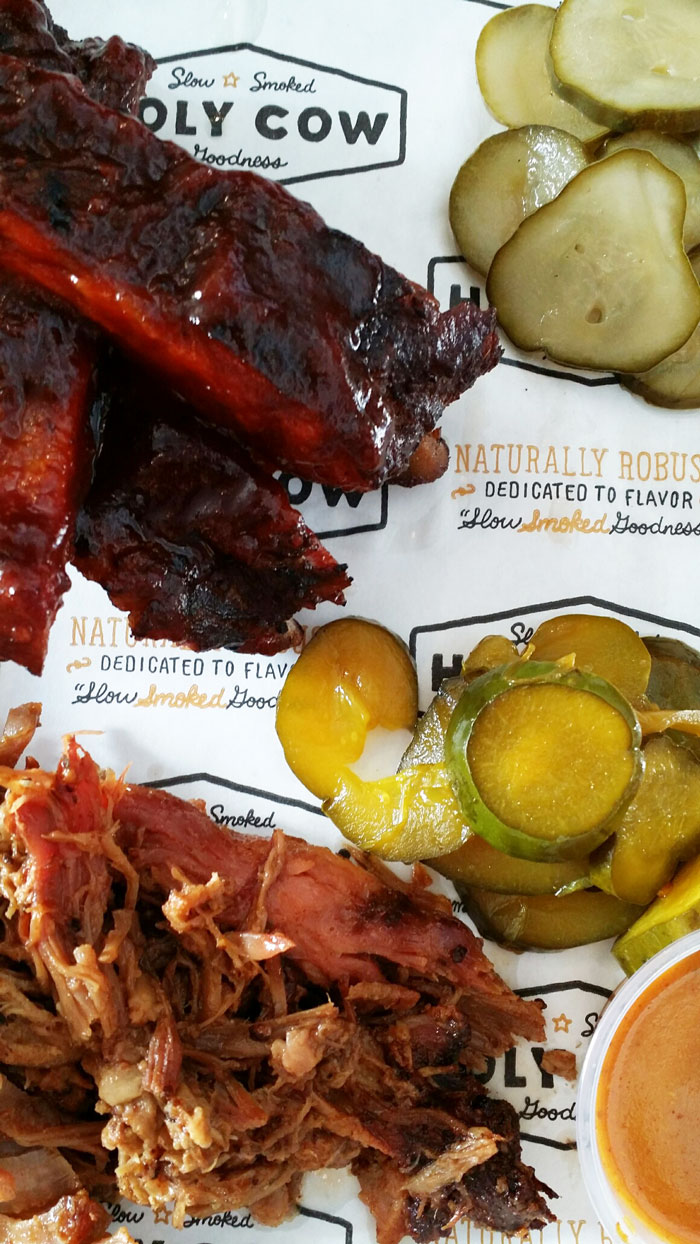 So, I was really excited to hear that Holy Cow was opening a restaurant in Culver City. It is not easy to find good American/Texas BBQ in LA. For starters, the places that I do know are kind of far away. It must be because everybody in West LA seems to think that meat is the biggest culprit for unhealthiness in this holy city. A mere glance, they say, will send you straight to hell. Well, people, let me tell you, I am still alive and ready for all the meat that Holy Cow can provide.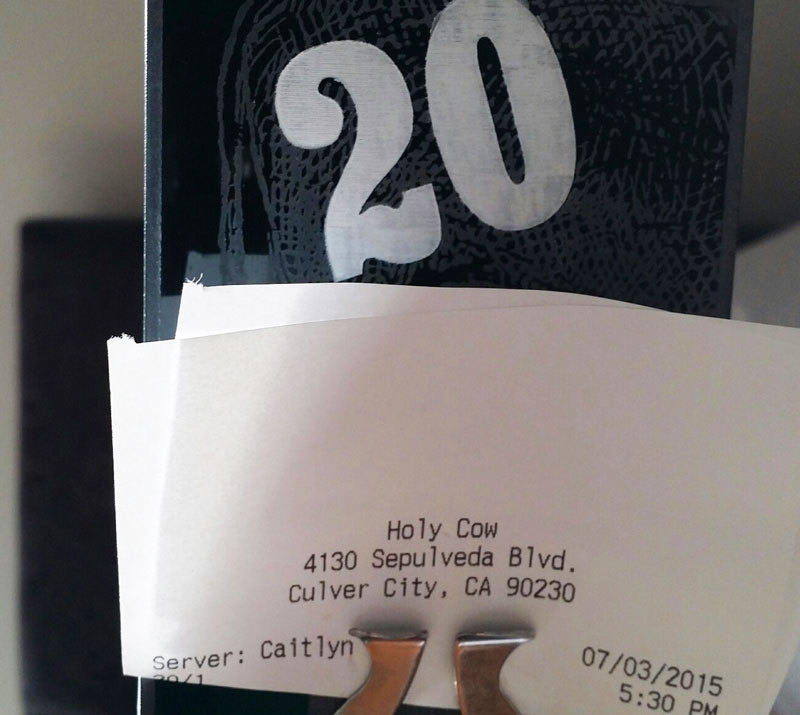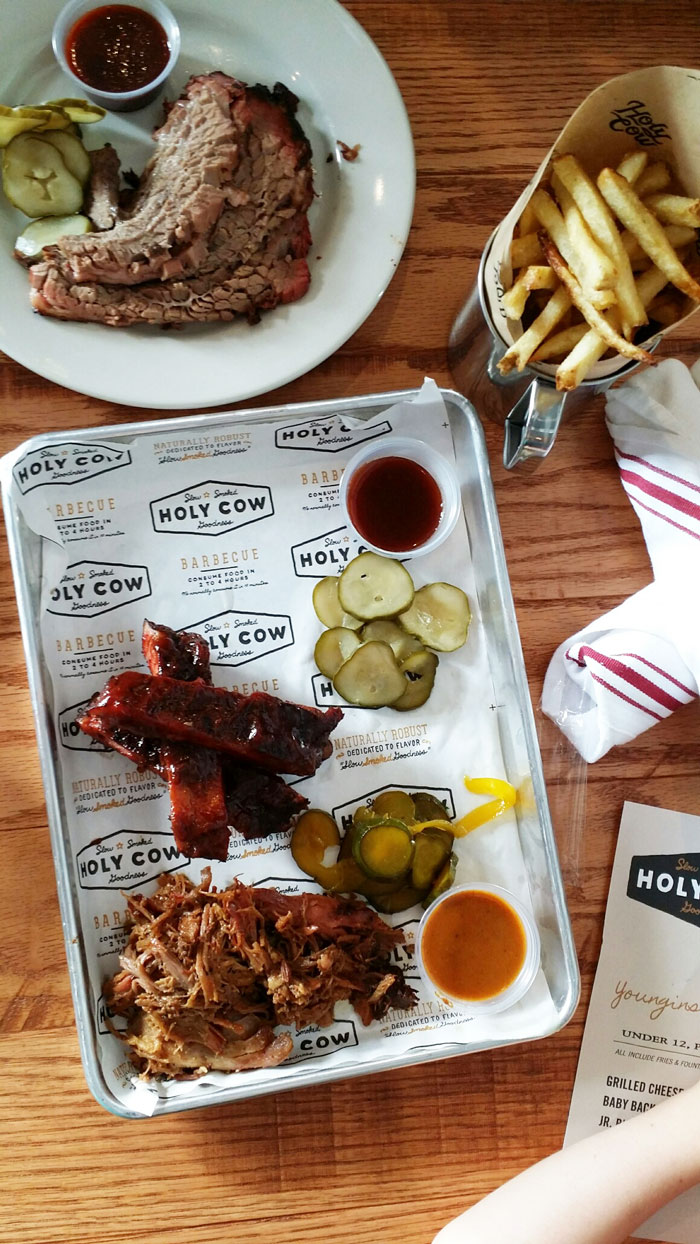 We went the day after it opened. We ate ribs, pulled pork, and brisket and they were delicious. We left nothing on our plates and we begged for more. George is relieved that he doesn't have to smoke every weekend now to have decent meat. I am relieved that I don't have to smell smoke in my yard 10 hours a day every weekend. It is a win-win situation that will save my marriage, no doubt about it.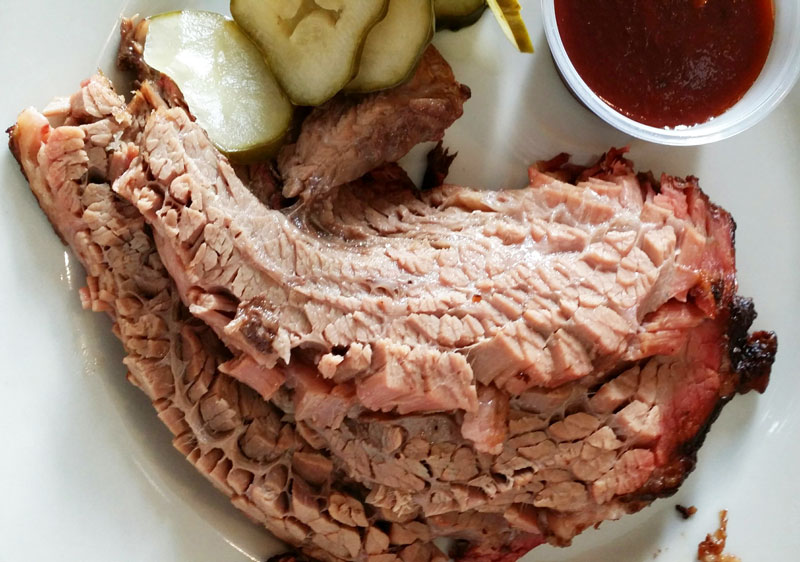 Also, it is family friendly which is a big plus for us right now. Sometimes I feel self-conscious going into restaurants with two small children and having people stare at us , waiting for the chaotic debacle that will surely ensue. Even though I have become less apologetic about the fact that I happen to be a mother (and everybody has a mother, people!), I still worry sometimes… but that is a topic of another post.
It makes me happy when good restaurants open in our neighborhood.
Holy Cow
4130 Sepulveda Blvd, Suite B
Culver City, CA, 90230
https://jestcafe.com/wp-content/uploads/2015/07/brisket.jpg
562
800
Mila
https://jestcafe.com/wp-content/uploads/2017/08/Jest-Cafe-about-design.jpg
Mila
2015-07-18 02:15:42
2015-09-03 21:33:34
Holy Cow- Damn Good BBQ in Culver City