I have a lot of gay friends. I have always had. I don't know if I have a gay magnet or what but they seem to spy me from miles away. Some of these friends are in denial and they tell me that I'm the one who finds them. One friend even accused me of stalking him until he accepted my friendship. Of course, I am in total disagreement. I mean, come on! Look at how fun, cool, and amazing I am! Of course gay guys are constantly dropping like dead flies when they experience my awesome charisma.
Now, having so many gay male friends is fun most of the year but it is very stressful around the time of their birthdays. As most of you know, gay guys have excellent, expensive, cool, don't you dare go to Target, elegant taste. This creates a lot of pressure to find them the right presents! After all these years, I have come up with a short list of to-go gifts that never fail. This is the first list:
Jonathan Adler Mr. and Mr. Salt + Pepper Shakers
No gay house is complete without some kind of Jonathan Adler paraphernalia. It is true, they are expensive, but you can't consider yourself a true gay man until you are able to afford something from an Adler's store and exhibit it in the middle of your living room for everyone to admire. These shakers will definitely do the trick.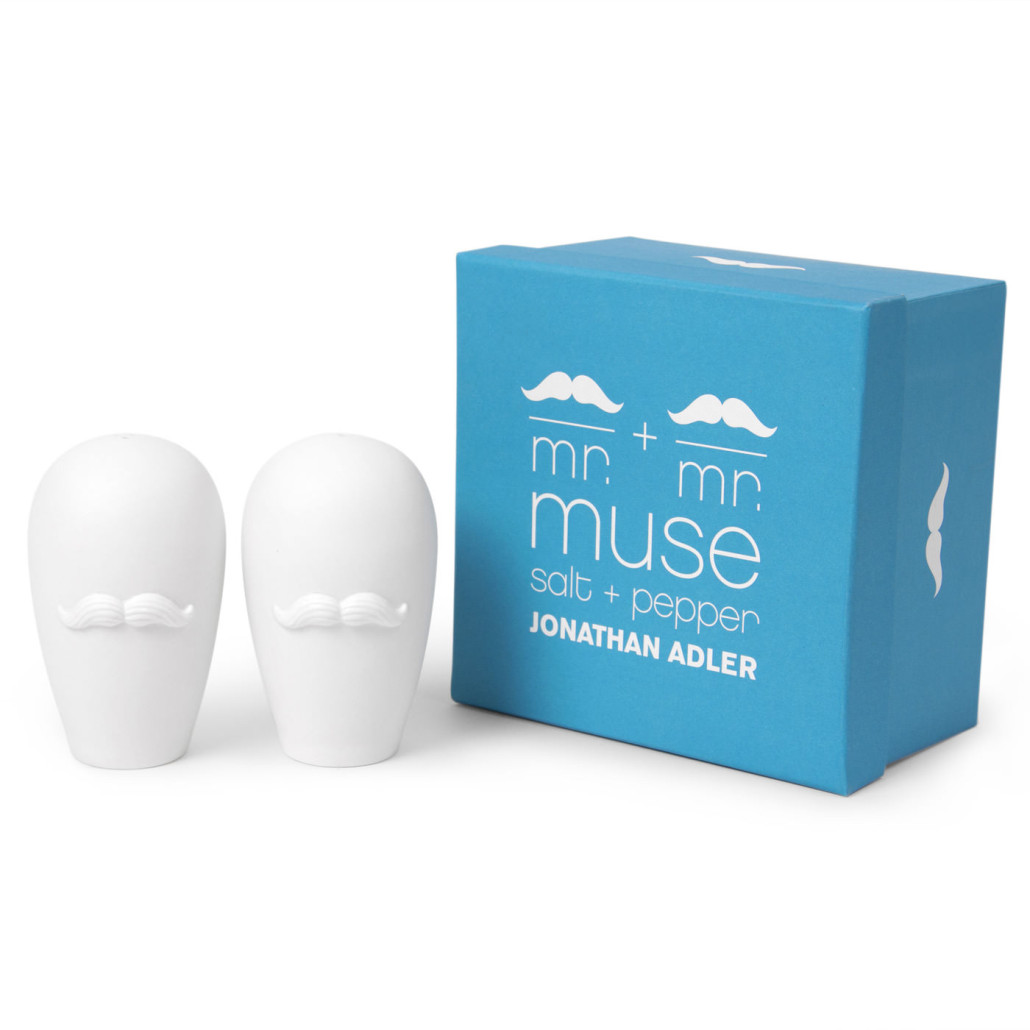 Utopia Reversible Mullet Vase
This double-sided vase is kind of pricey but very Adlery (does this word exist?). If your friend is one of your 3 closest friends I recommend the splurge.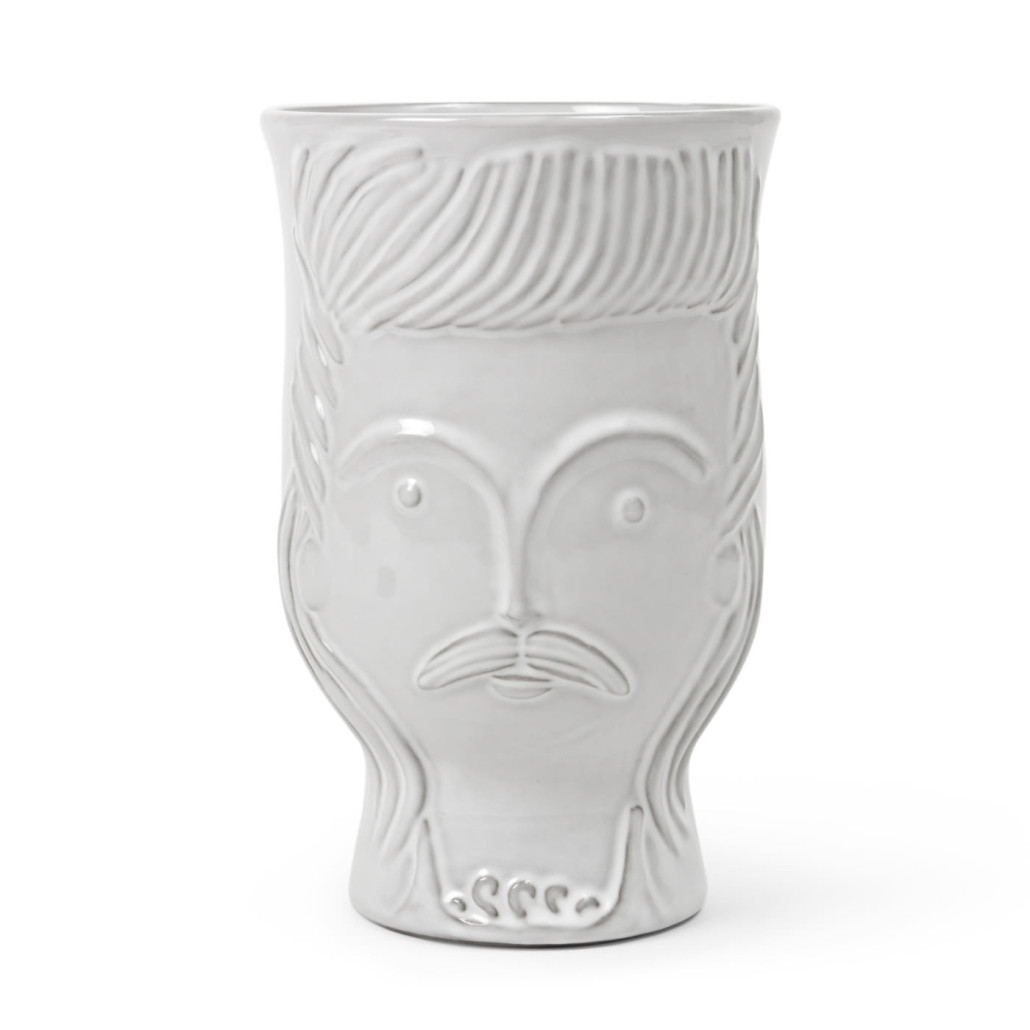 If you don't want to spend too much money but are willing to trick an unknowledgeable friend into believing you gave him a Jonathan Adler vase (or some other expensive brand), a good place to start is CB2. I am not saying you need to lie, I am just saying to keep quiet and allow them to reach their own conclusions. Does this vase look like a Jonathan's Adler knock off or am I being crazy? I like it anyway.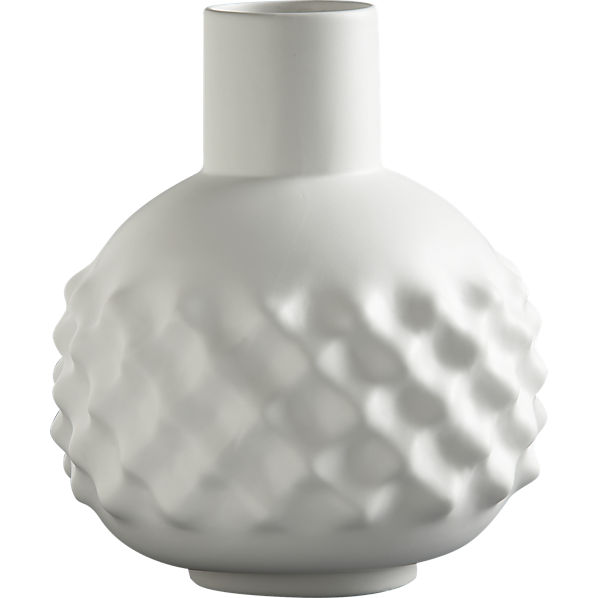 I found these planters in Etsy. They come in different sizes and prices. The smallest and cheapest one is around $16 while the XL is around $50. This small shop is in England so I am guessing shipping won't be free, but I love how clean, soft and masculine these pots are.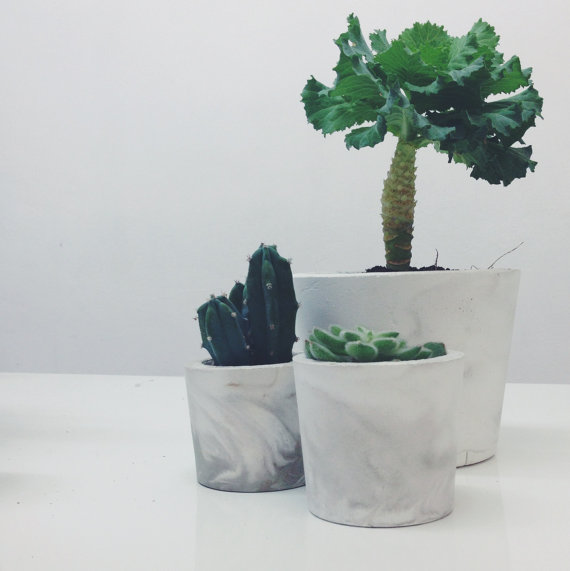 If your friend likes vibrant color and pottery, you can't go wrong with Bauer pottery. I felt in love with this brand at an Estate Sale that happened to have a lot of pieces. I remember glimpsing those colors from across the room and running to see what it was. I was lucky to find a bunch of pieces from mid-century and I bought them all. Bauer is not cheap, but if you go to a showroom event (check their website for dates) you can find good deals and will win your friend's heart for the rest of eternity. Also, the story about how they came back from the ashes is the kind of redemption story everybody loves.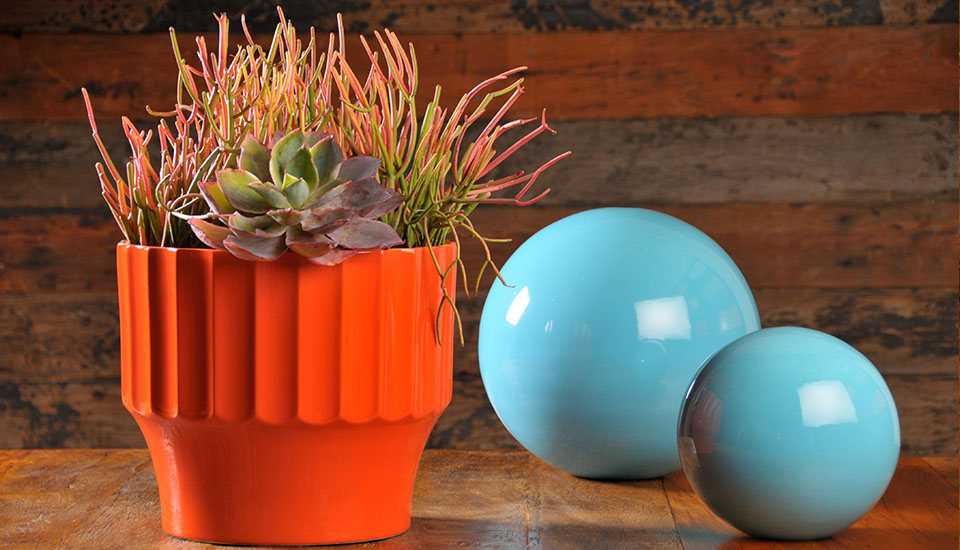 https://jestcafe.com/wp-content/uploads/2015/07/sandp_mrmr2.jpg
328
800
Mila
https://jestcafe.com/wp-content/uploads/2017/08/Jest-Cafe-about-design.jpg
Mila
2015-07-11 03:05:53
2015-08-31 03:50:02
Cool Gifts For Your Gay Male Friend That Likes Beautiful Things Like Pottery