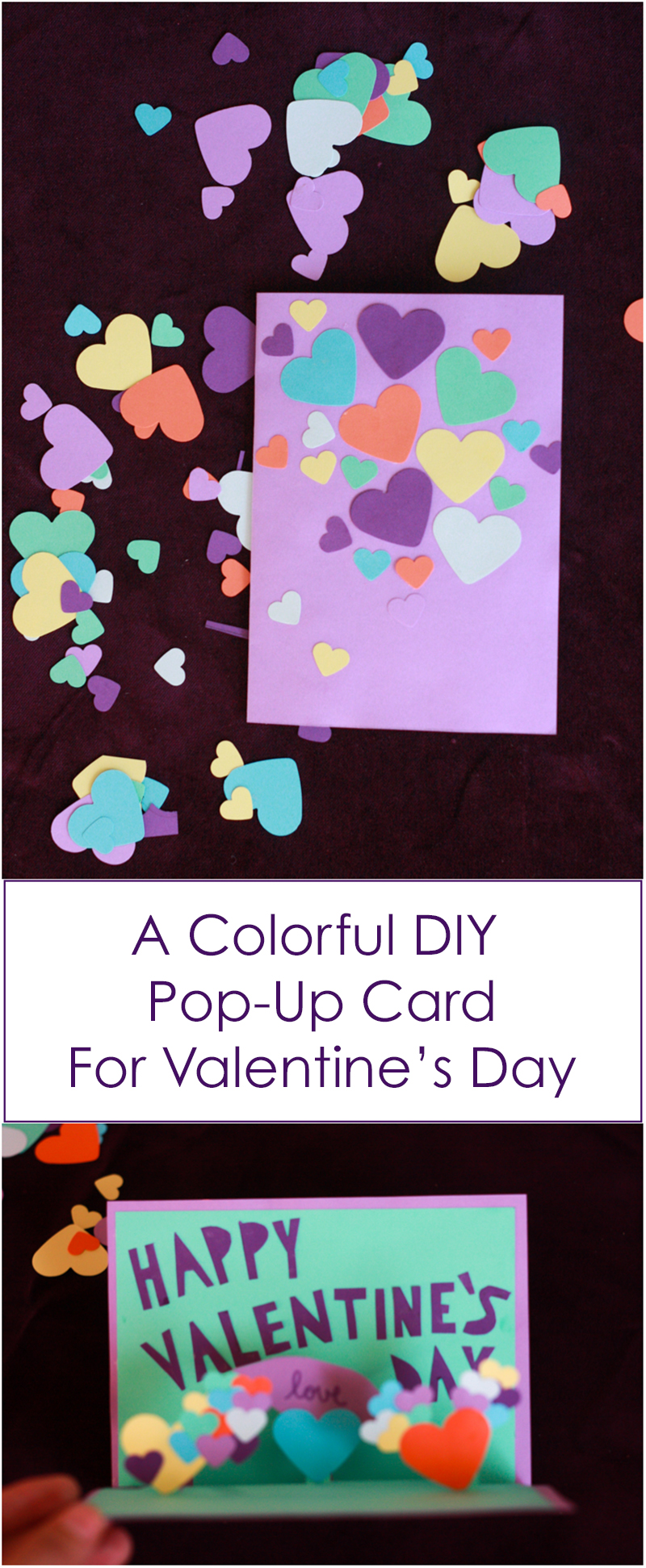 George and I are not into Valentine's Day. This doesn't mean that we are against love or romantic dinners (although we have been together for 15 years so love and romanticism are secondary to…you know…children),but going out for dinner on Valentine's Day is a BIG NO, NO for us, because restaurants are horribly crowded, food is twice the normal price, and it is virtually impossible to make a reservation with less than two weeks of anticipation.
I am not one to advocate for cooking at home, but, in this case, I do! I can buy hundreds of oysters, lobsters, and pounds of Russian caviar for 1/4 of the price of A Valentine's dinner… and this is only a slight exaggeration.
But, not wanting to eat out for Valentine's dinner doesn't mean I hate Valentine's, on the contrary, Valentine's Day is an EXCELLENT opportunity to do some crafts, hence, the colorful pop-up card I am showing you today in this post.
Ariel from the colorful DIY/design blog PMQ for two invited me to participate in a Valentine's Day Card Blog Hop with other talented DIY bloggers. Here is what I came up with.
Colorful DIY pop-up card for Valentine's Day
Difficulty (1-5): 3  Time: 1 hour  Cost: $10
Materials
Card stock paper – lots of different colors
Glue stick
Heart shape hole punches – different sizes. I had a 5/8 in. and a 1 7/16 in.
Small scissors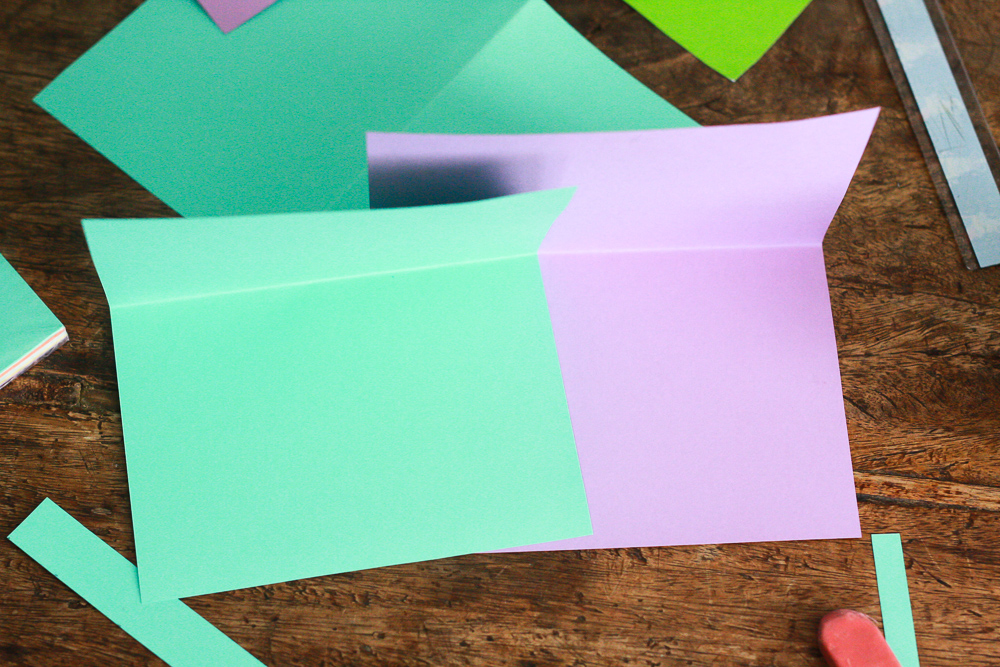 Instructions
1) Cut two papers to whatever card size you want. One (the interior one) slightly smaller than the one that goes on the outside, this will leave a "frame" around the interior card when you glue both cards together.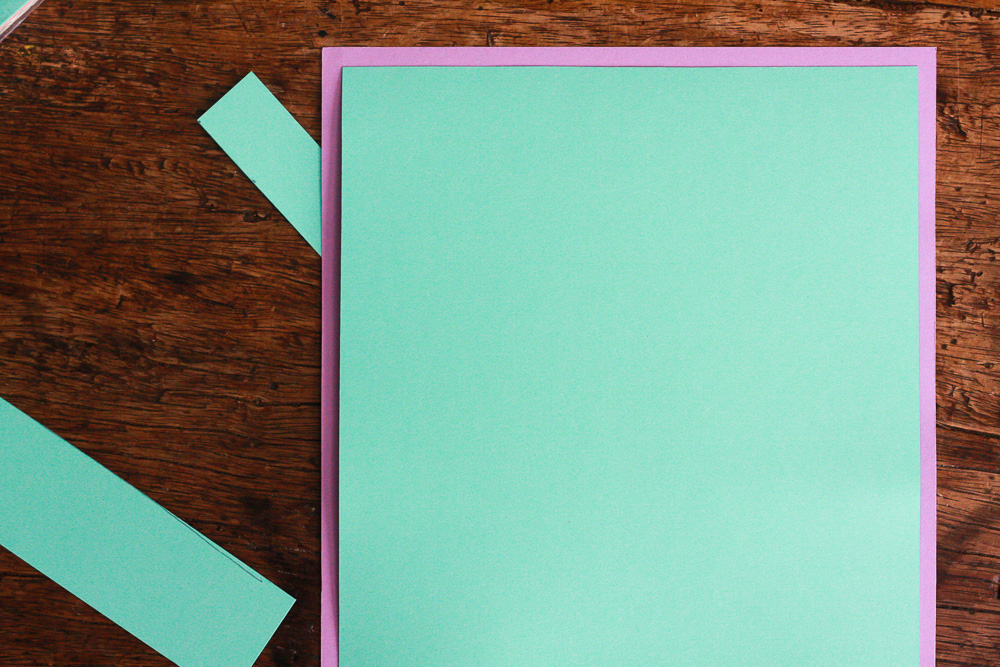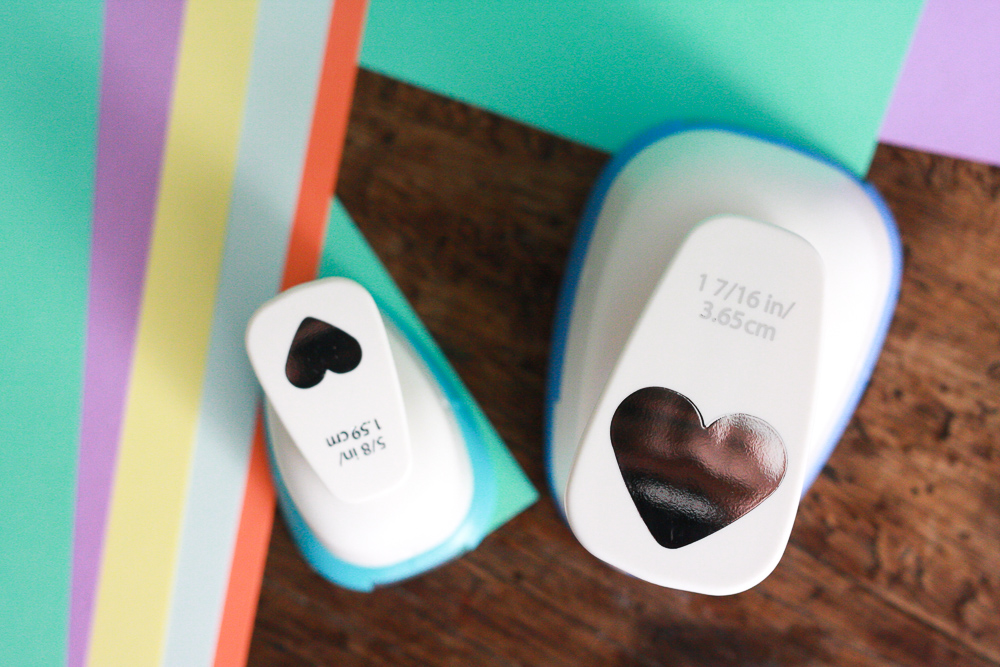 2) Create a lot of heart shapes with hole punches – Different sizes and colors.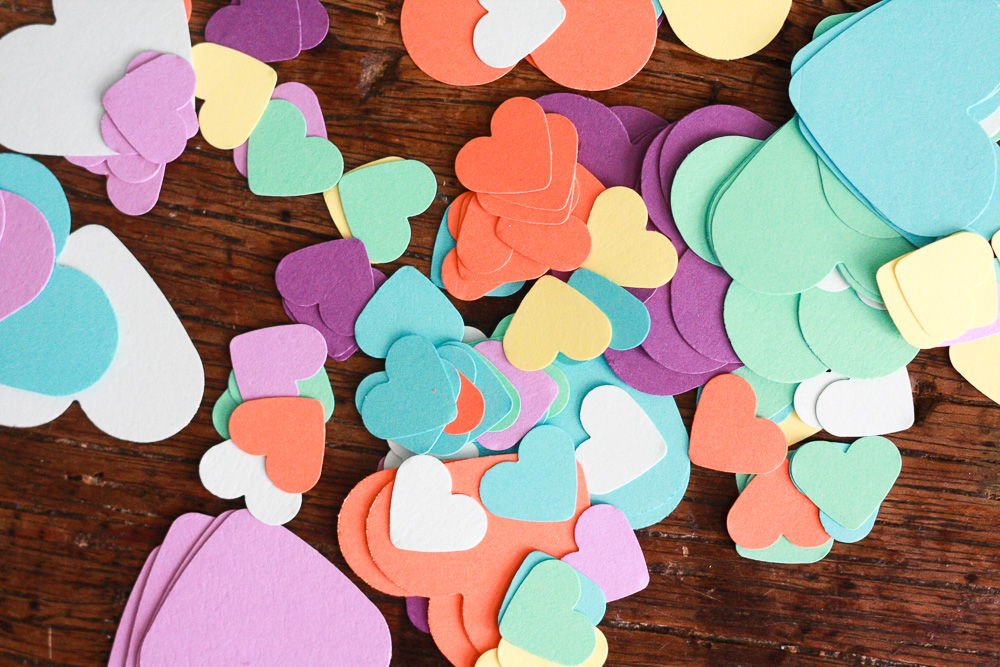 3) Create the shapes you want to include inside your cards for the pop-ups, this will help you figure out which size your strips of paper for the pop-up need to be. I created these shapes with cards: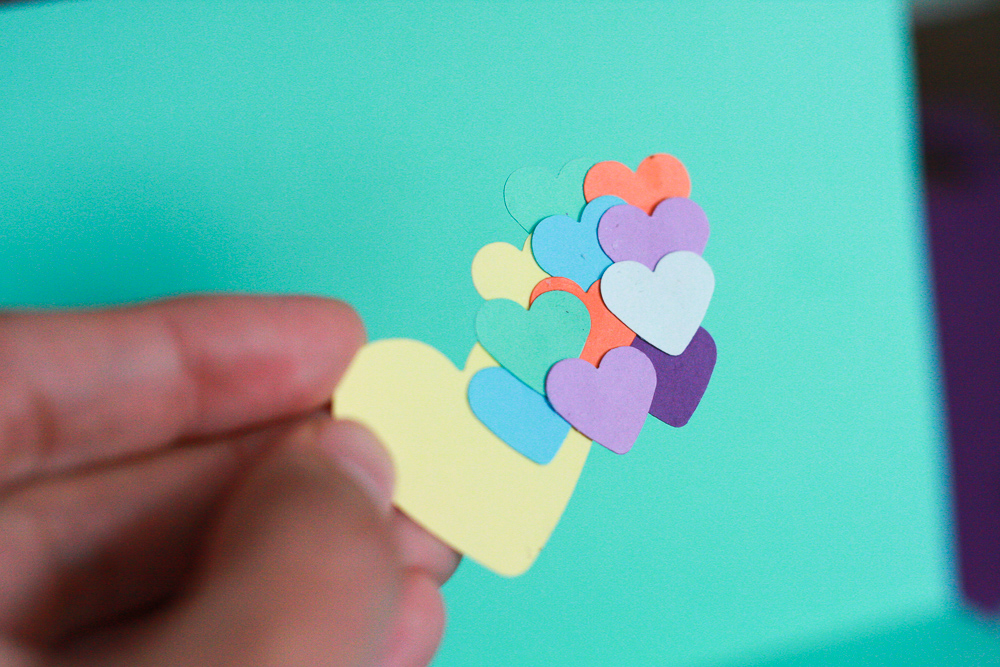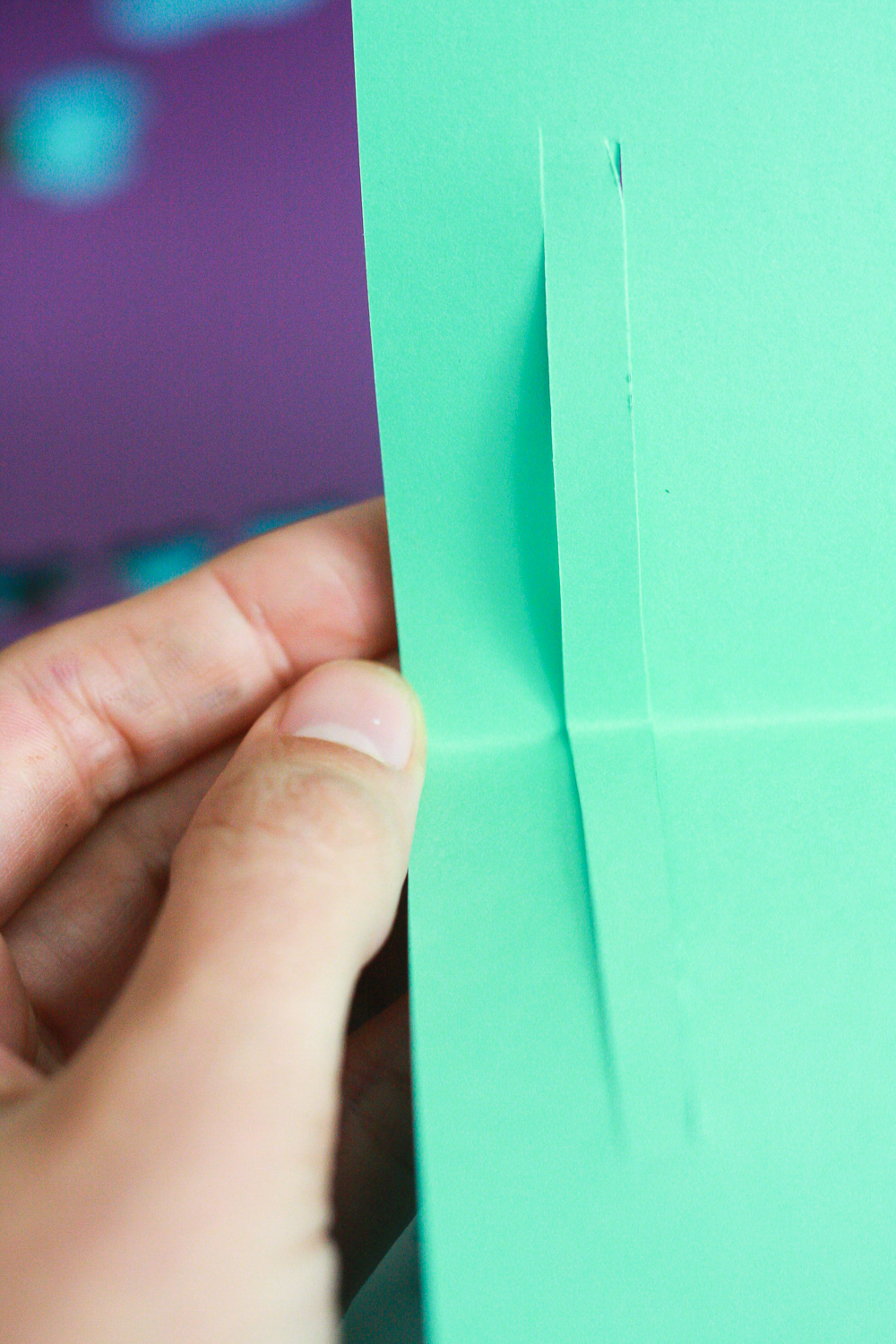 4) Cut the paper strips for the pop-up with small scissors. Make sure you have adjusted your height and depth right.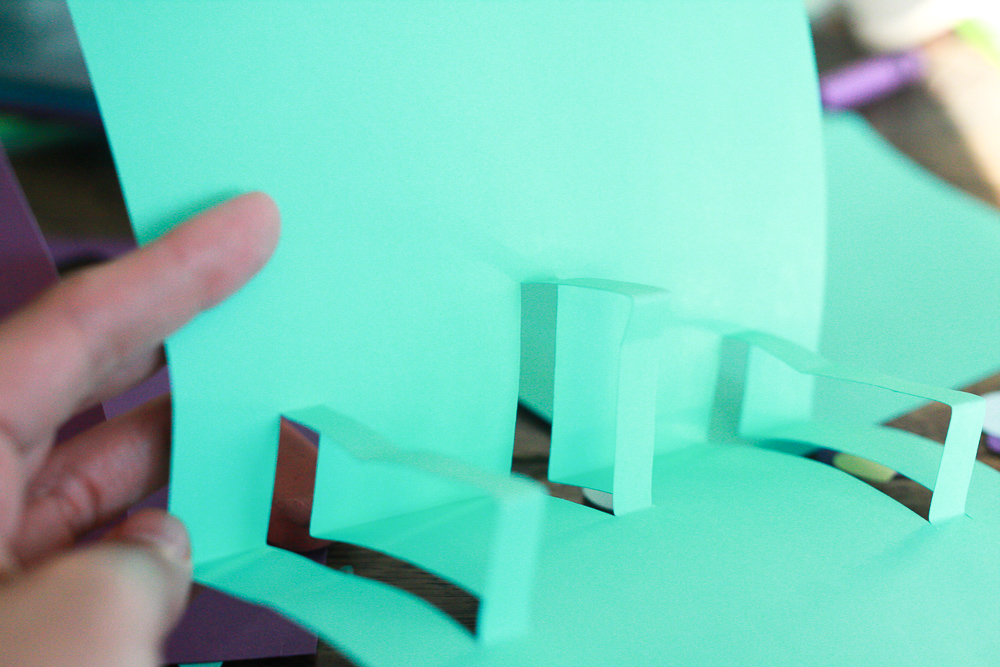 4) Glue your shapes to the front of the strips. Also, glue the interior and outside papers together.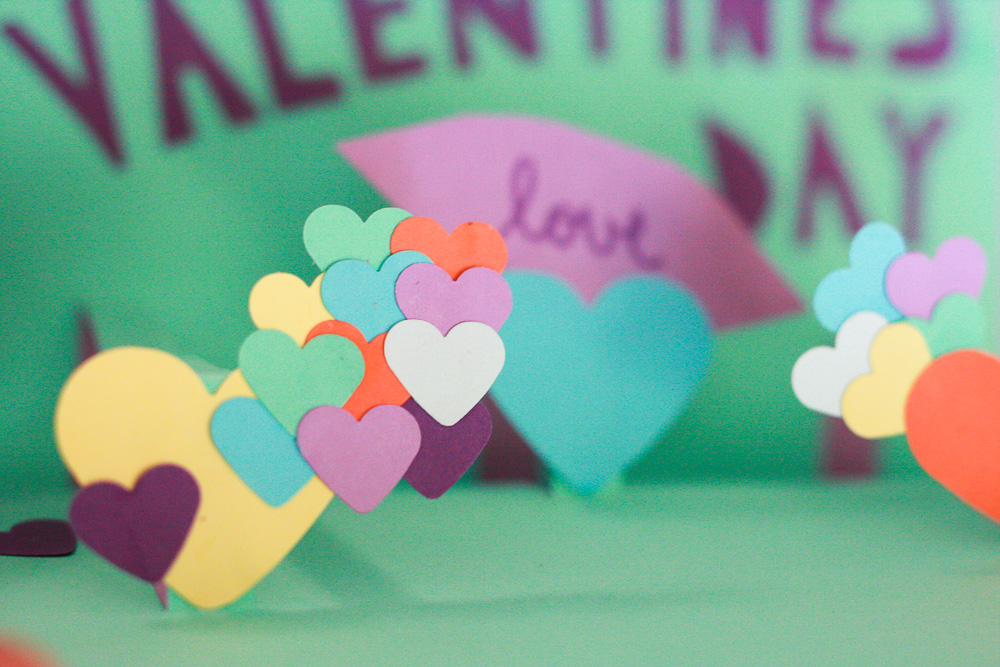 5) Make cut-out letters of what you want to say and glue them to your card. I wrote "Happy Valentine's Day" because OF COURSE!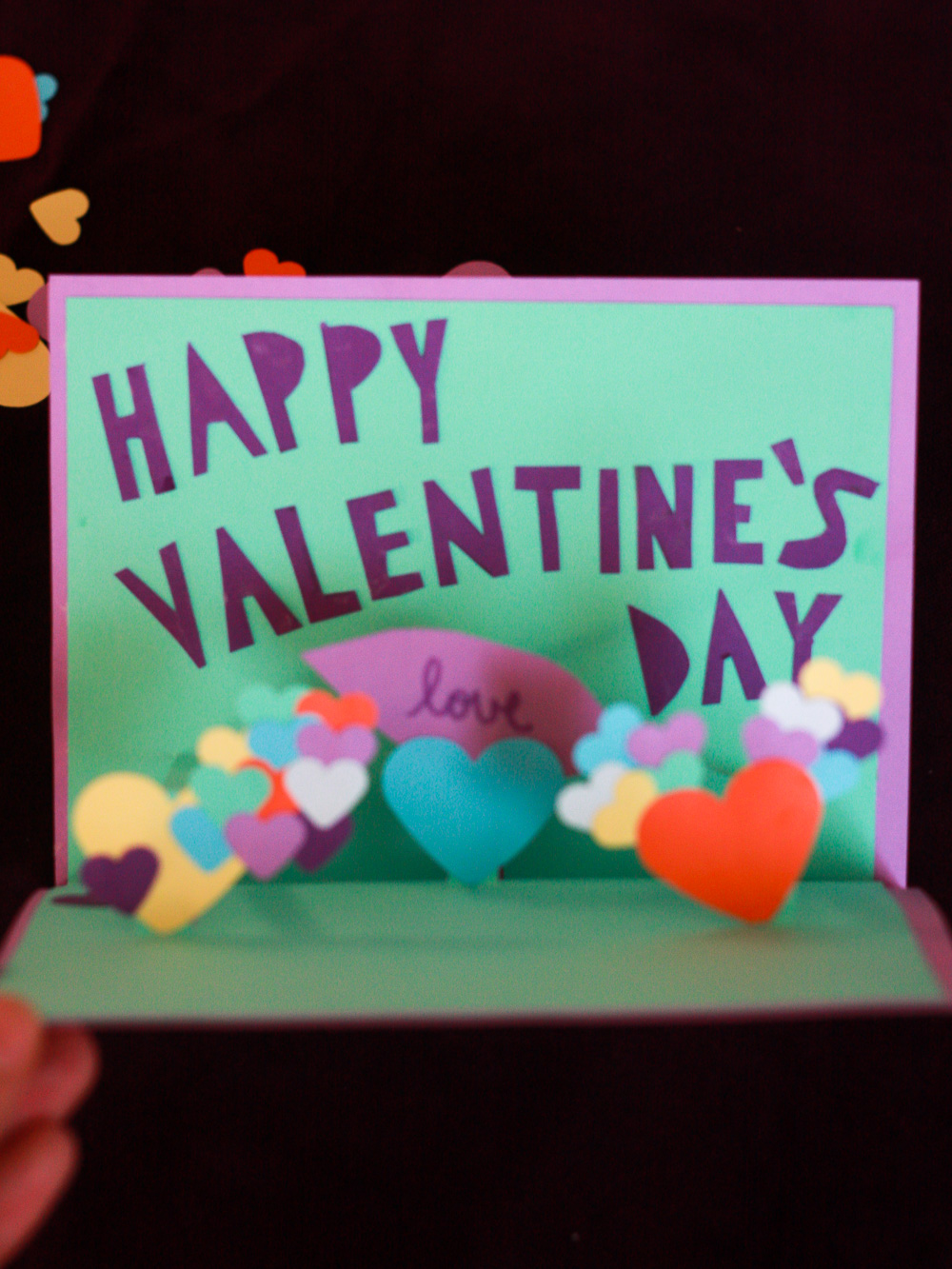 6) For the cover of the card, I glued a lot of different colors and sizes of hearts.
Here is how the cover looked: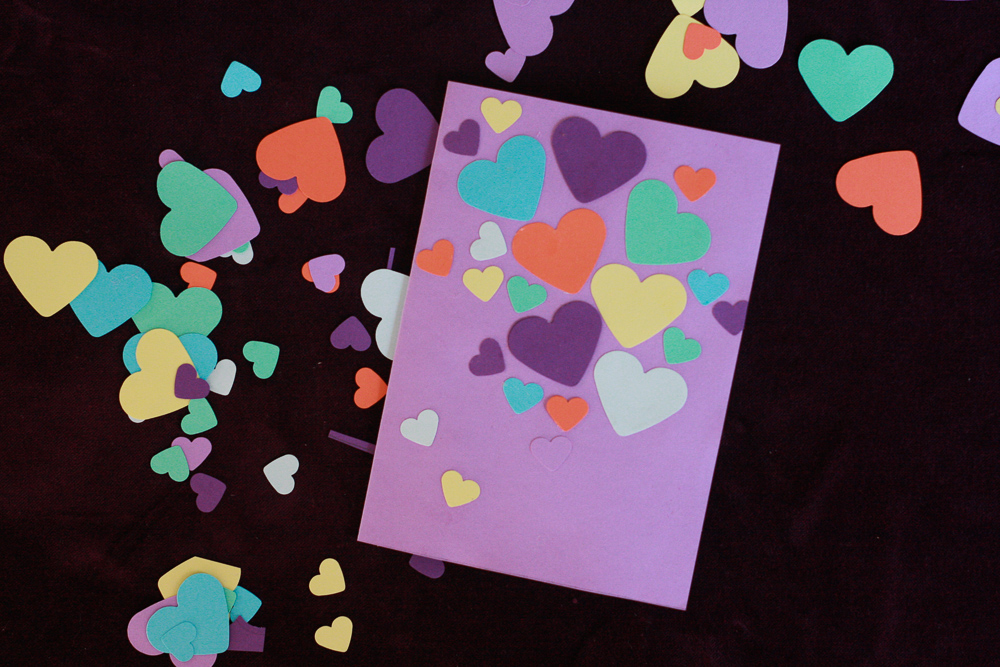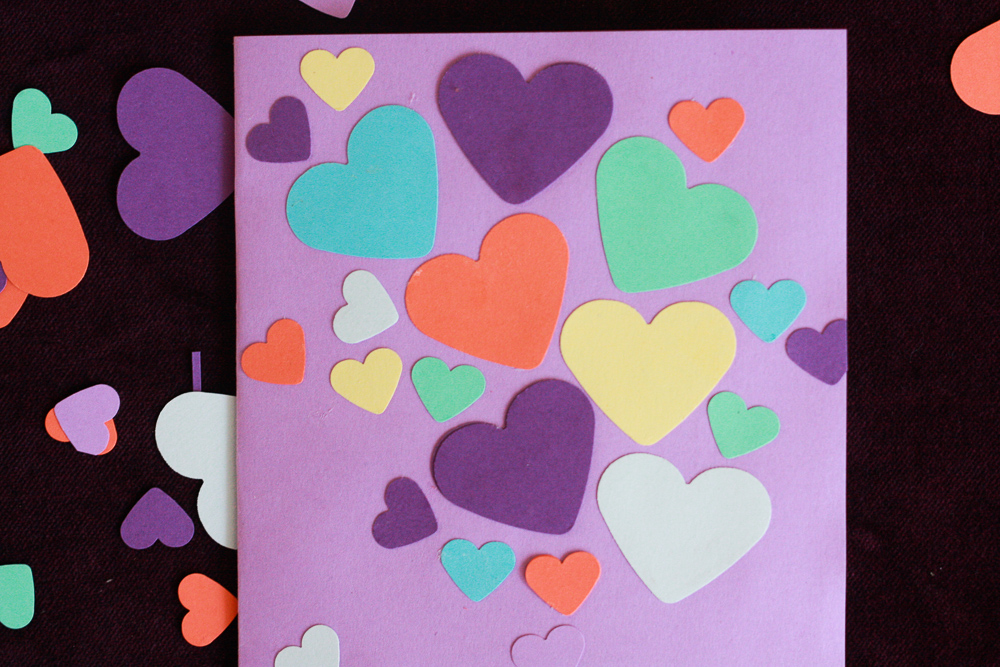 More photos of the interior: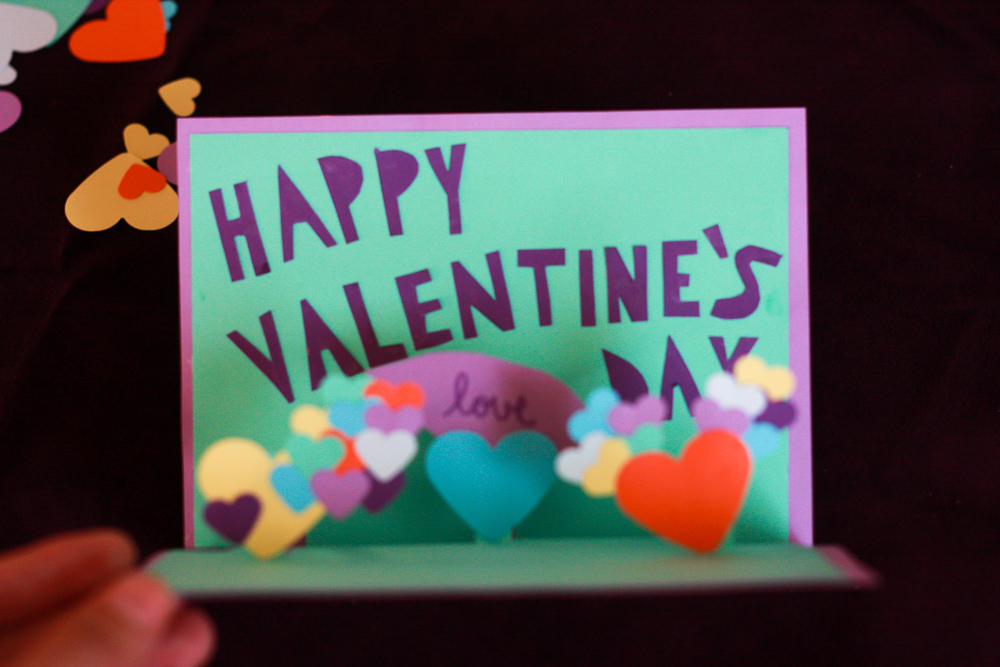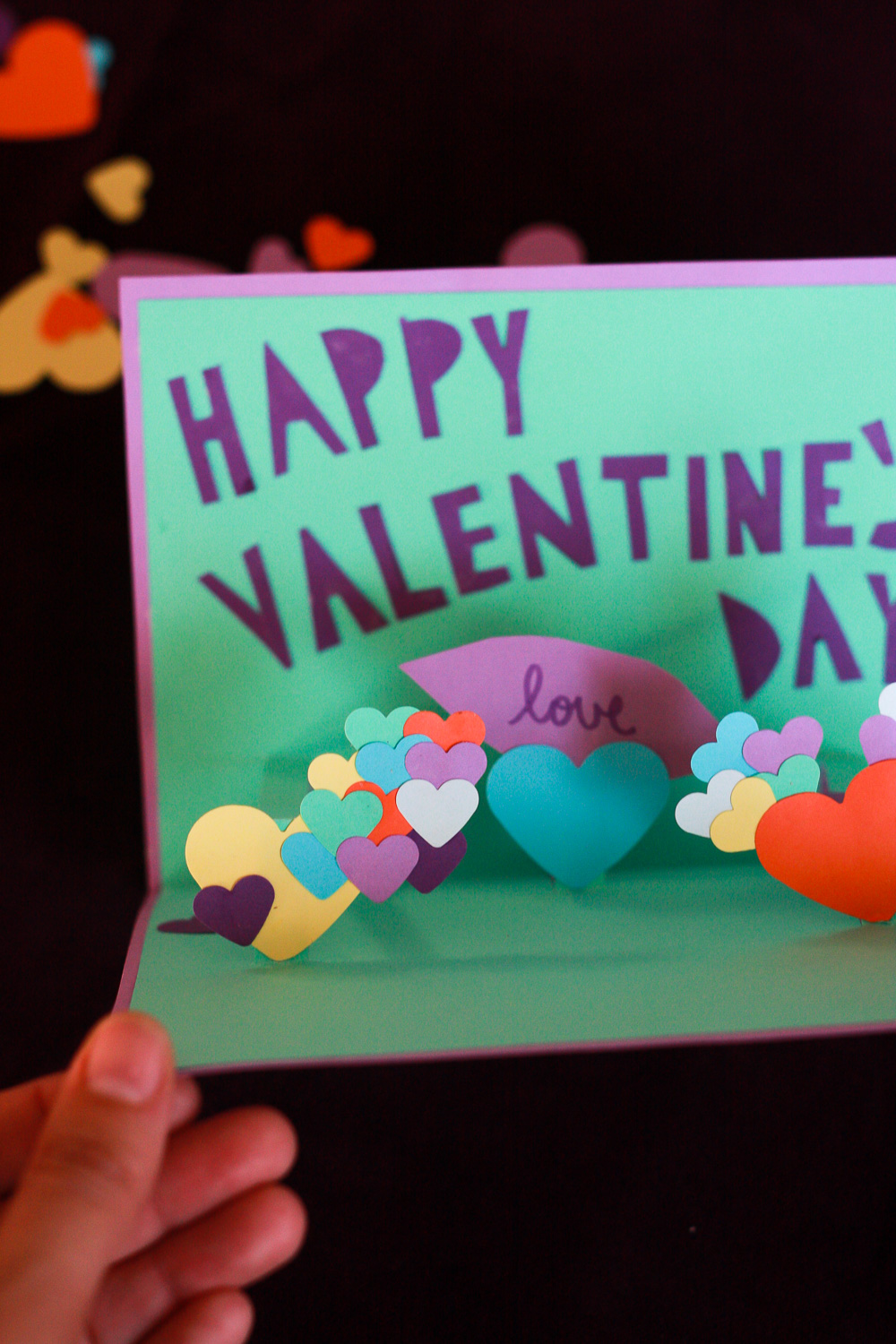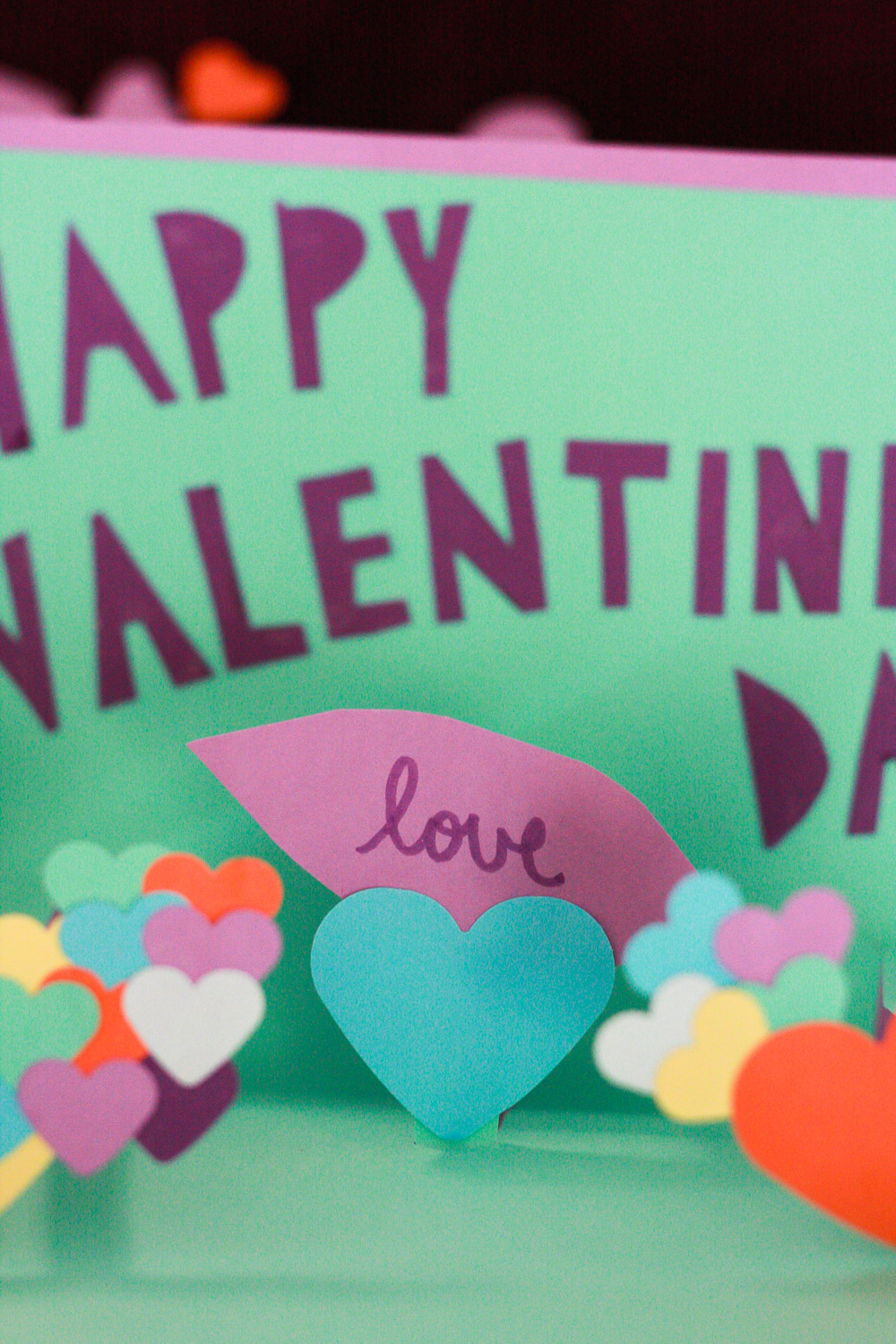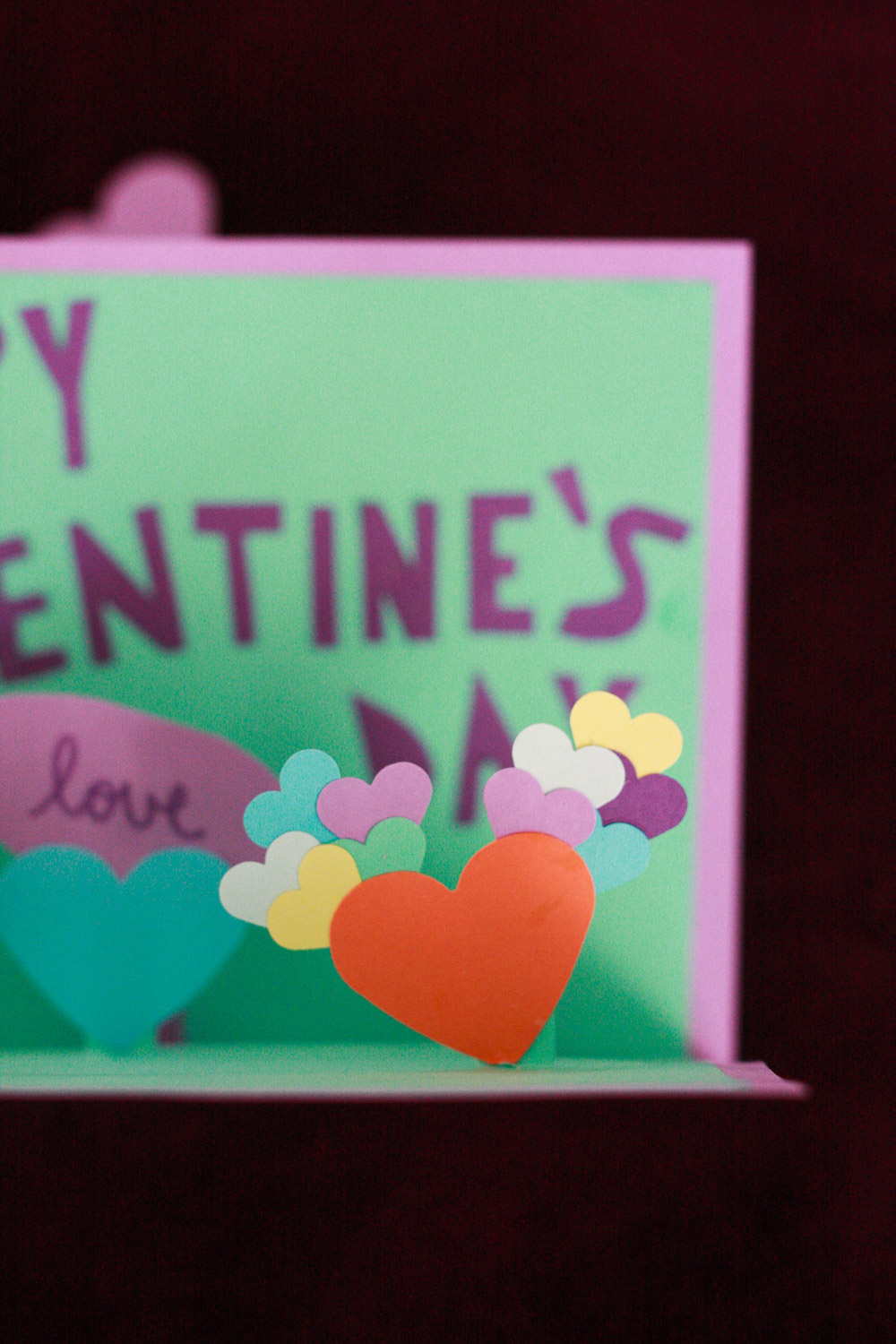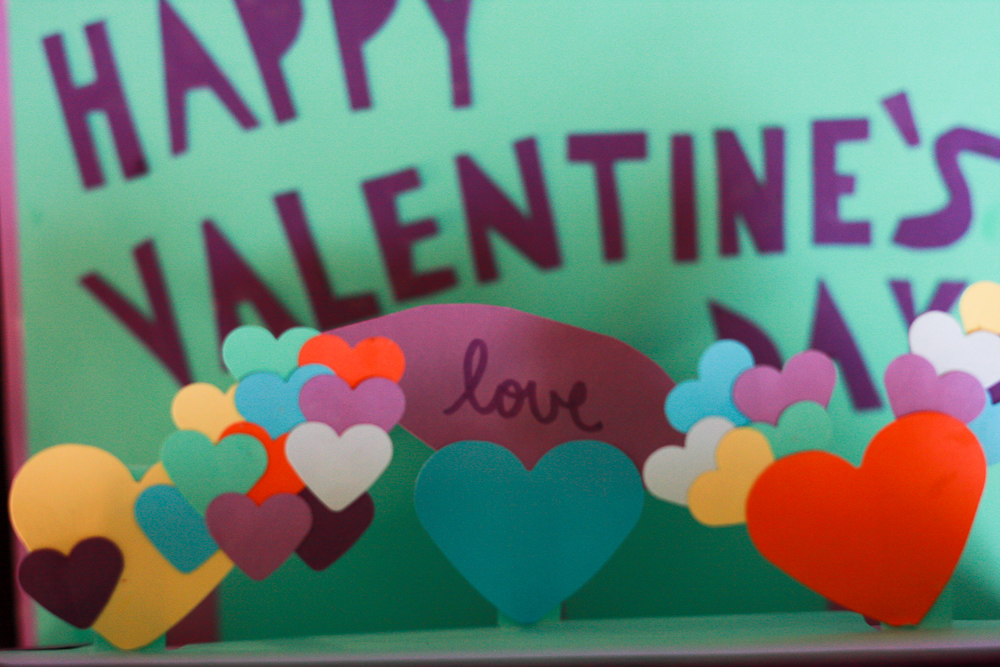 This was a fun project. Pop-up cards are so cute and easy to make, don't you think!
Have a great week!
Alright, time for 9 other amazing, unique and cute Valentine's day cards from my fellow bloggers:
Ariel from PMQ for two's post // here //
Laura from Me And My Inklings's post // here //
Julia from Bunny Baubles's post // here //
Katie from A Sweet Berry Designs's post // here //
Alexis from Persialou's post // here //
Mila from Jest Cafe's post // here //
Lisa & Rachel from Haute Girls Official // here //
Dena from Dena Designs's post // here //
Mara from Wishes and Merriment's post // here //
Amy from The Glitter In My Tea's post // here //
https://jestcafe.com/wp-content/uploads/2017/02/Valentines-DIY-Card-21.jpg
1333
1000
Mila
https://jestcafe.com/wp-content/uploads/2017/08/Jest-Cafe-about-design.jpg
Mila
2017-02-06 03:00:30
2017-02-15 20:51:11
A Colorful DIY Pop-up Card For Valentine's Day